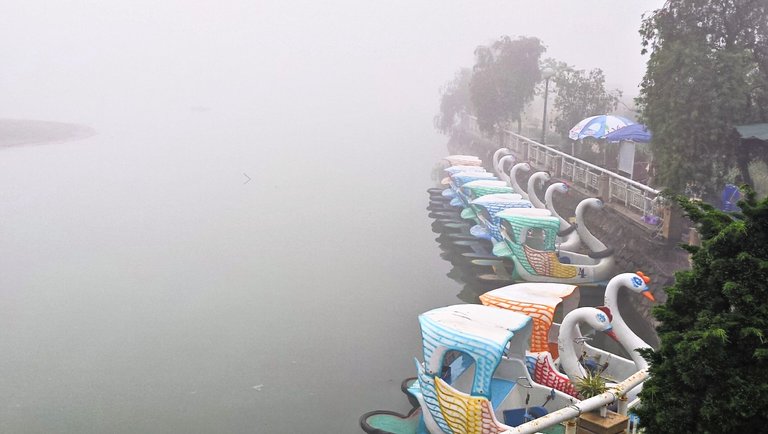 Sapa is one of Vietnam's most popular tourist attractions. It's supposed to be extraordinarily beautiful. When I went there it was foggy so pretty much everything looked like fog.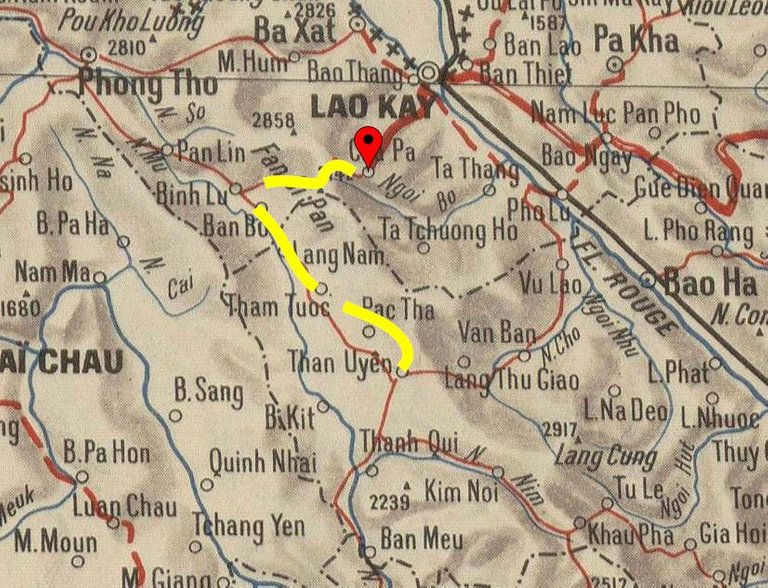 The ride from Than Uyen was absolutely miserable. The weather was cold and wet and I didn't have cold or wet gear. I though I was being smart by putting plastic bags on my feet in between 2 pairs of socks. What happened is the bags filled up with water and my feet were worse off because of it.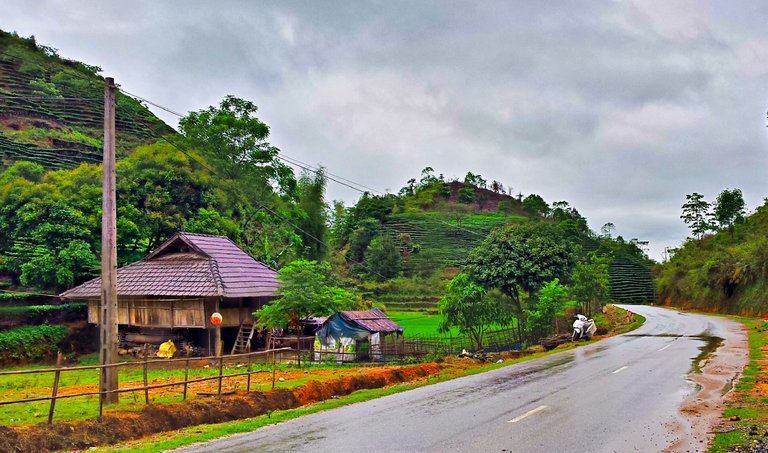 The land around Than Uyen was still beautiful, just a lot wetter than on the day before.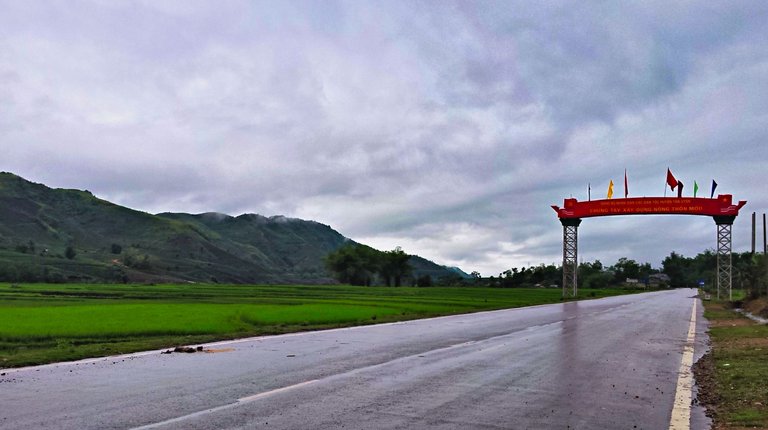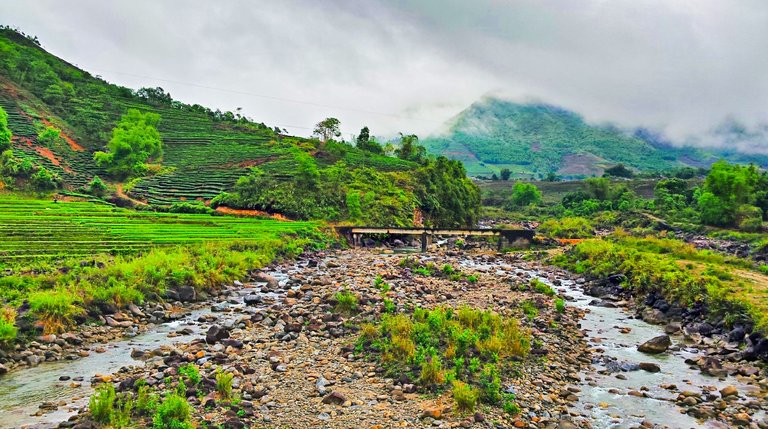 The crops on the hills attracted my attention. I don't know if they were coffee or something else. The crop was more of a shrub than a stem/grass like rice or wheat.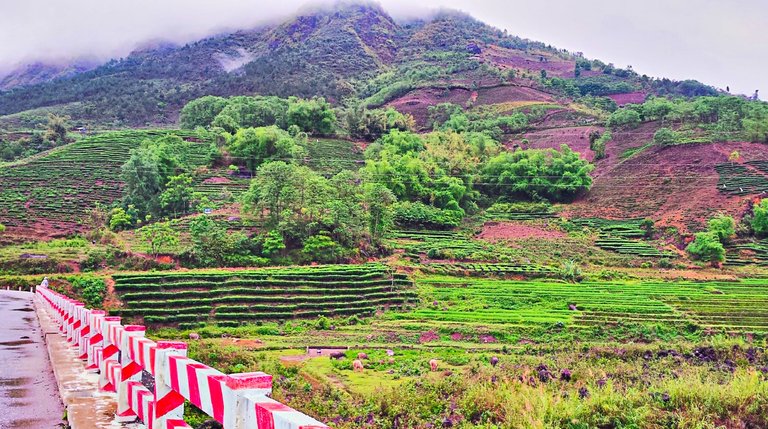 On this day I had to stop a lot, but it was less for taking nice photos and more for warming up. I was freezing on my bike. Earlier in the trip I felt so superior to the suckers on busses. Now I was starting to dream about a nice warm bus.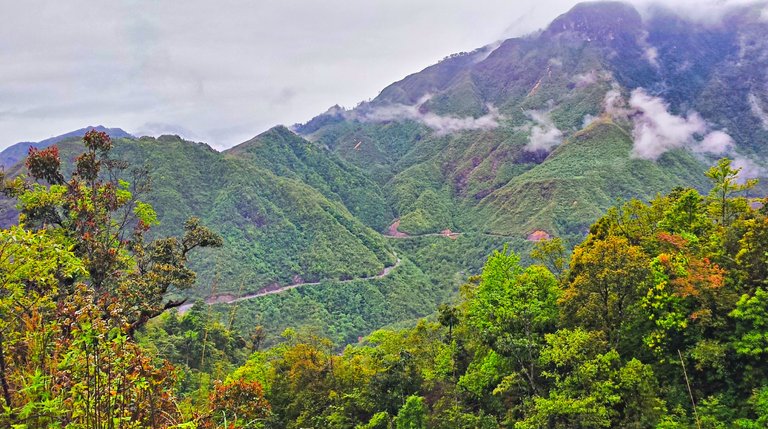 At one point I could see the road that I had ridden up. The mountain was definitely beautiful.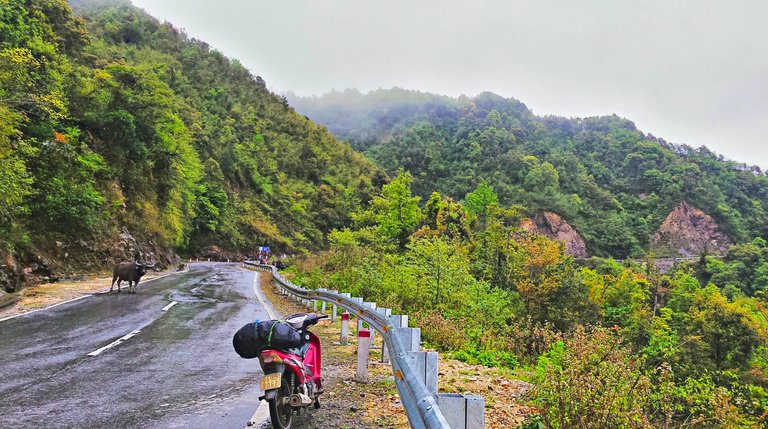 While I was taking a photo break, a buffalo approached.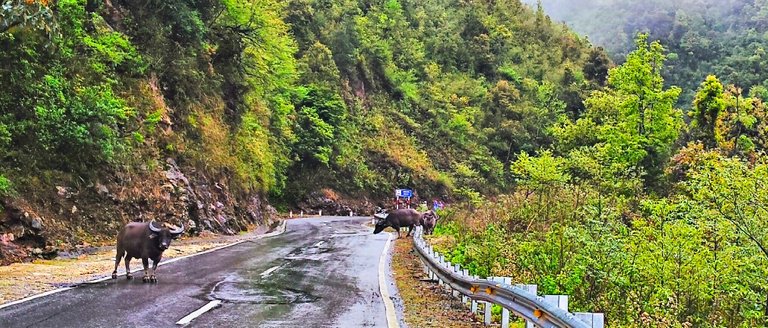 Then more buffaloes appeared out of the jungle.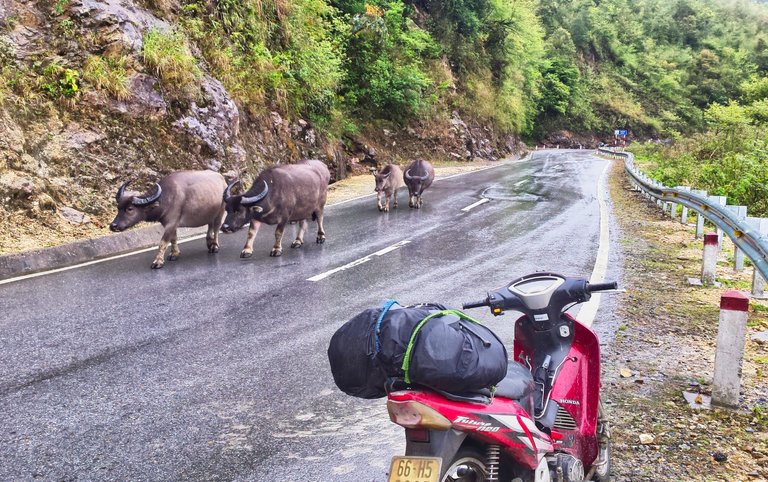 The buffaloes went on their way down the road.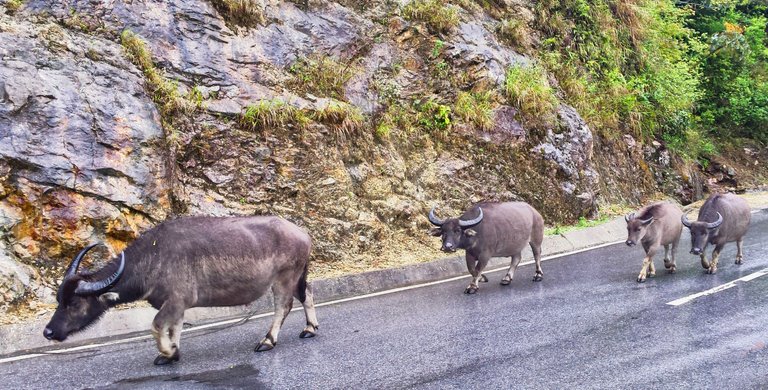 I don't know where they were going or if they belonged to anyone. But all over the country water buffaloes act like they own the road. They do not care at all about busses, cars, or scooters.
---
Luckily my day's cold and wet ride was a short one. After a few hours I arrived at Sapa and got a hotel room. I warmed up a little bit and put on some dry socks.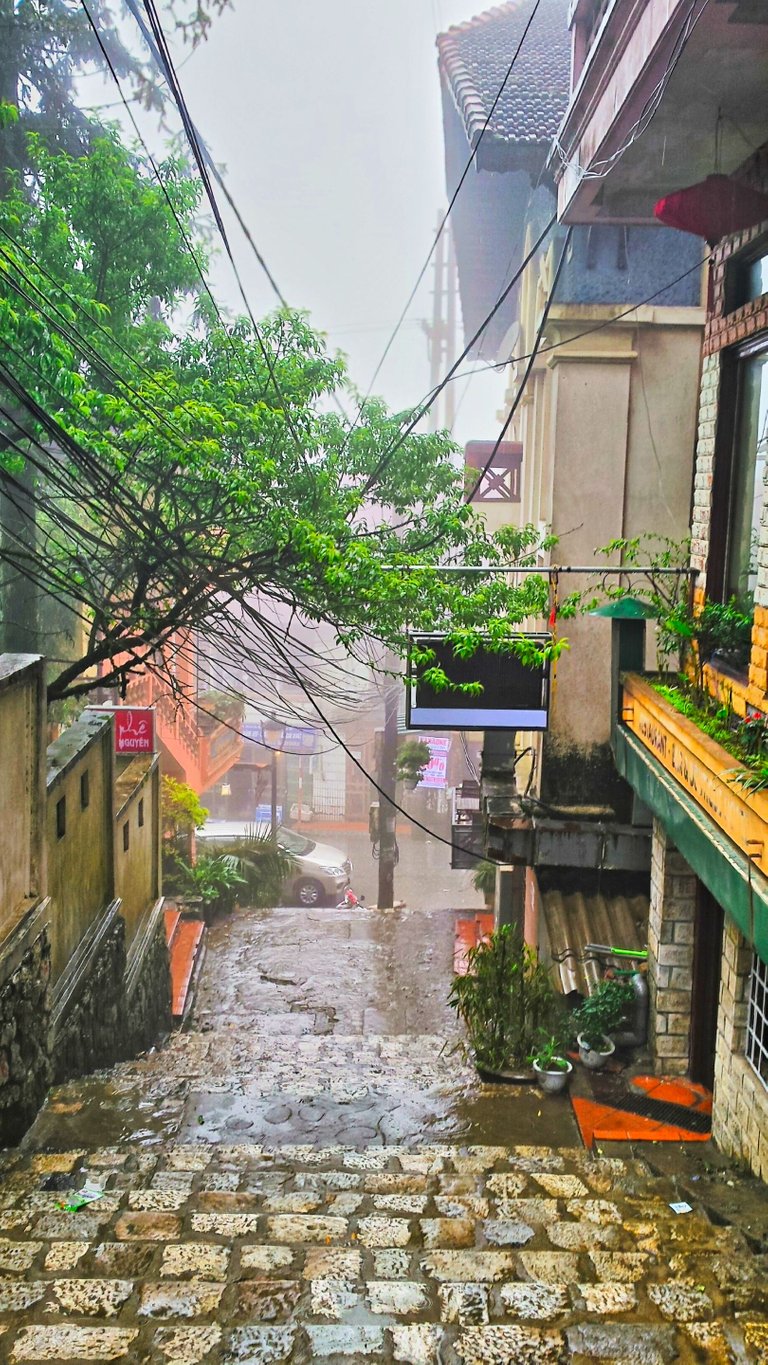 The town itself was OK. It does have a cool style that seems unique in Vietnam.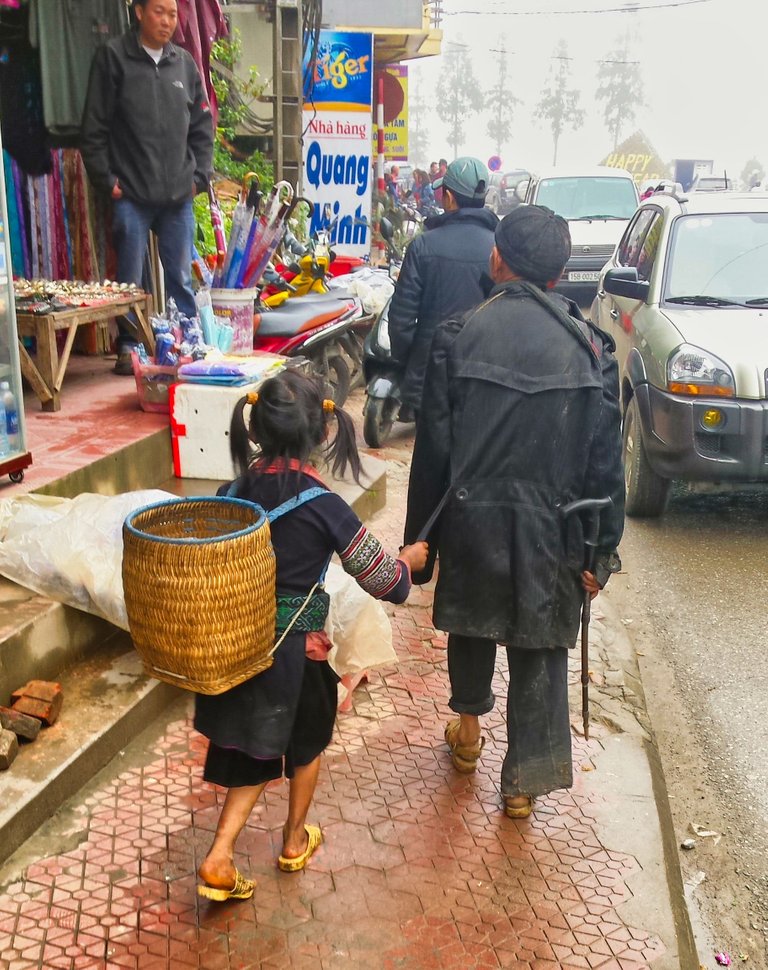 This kid with a basket backpack was cool to see.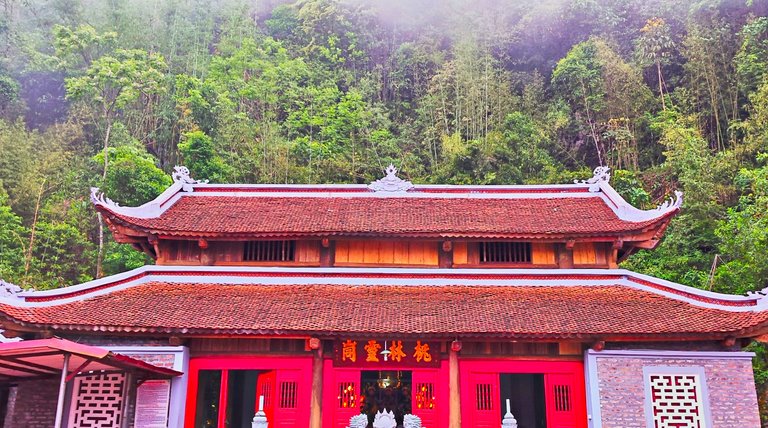 Sapa has a pretty cool temple.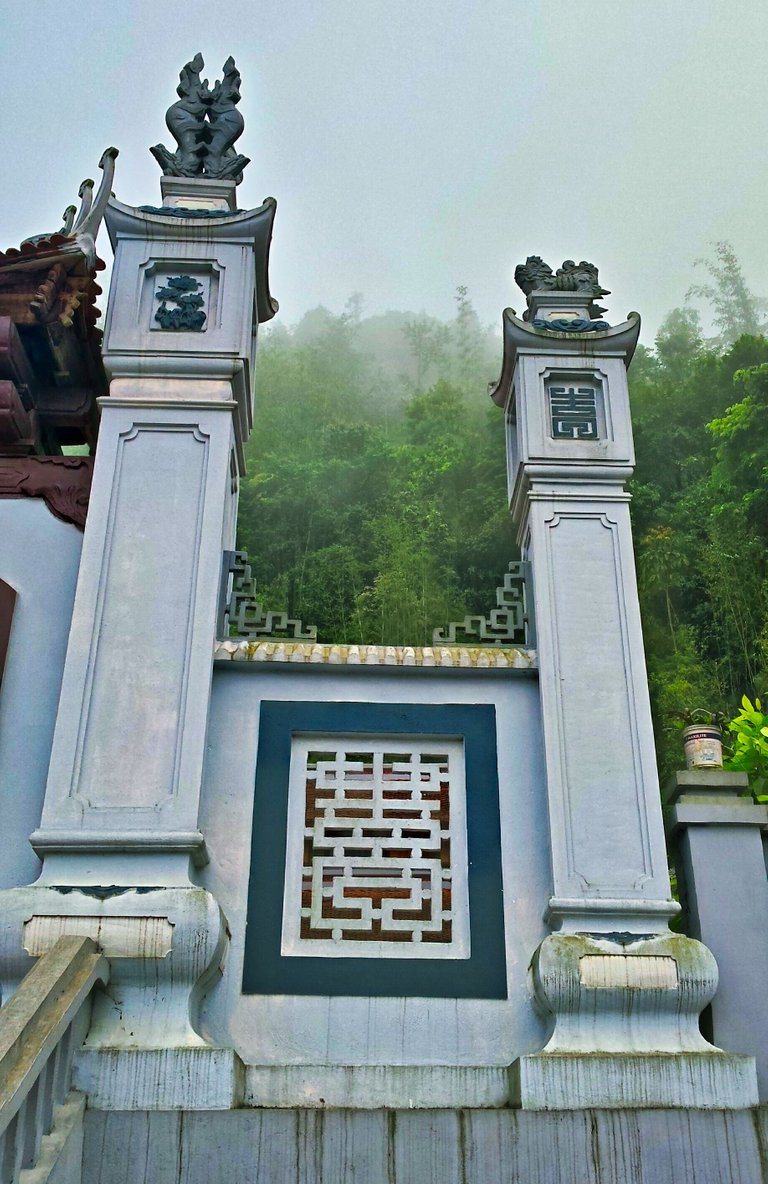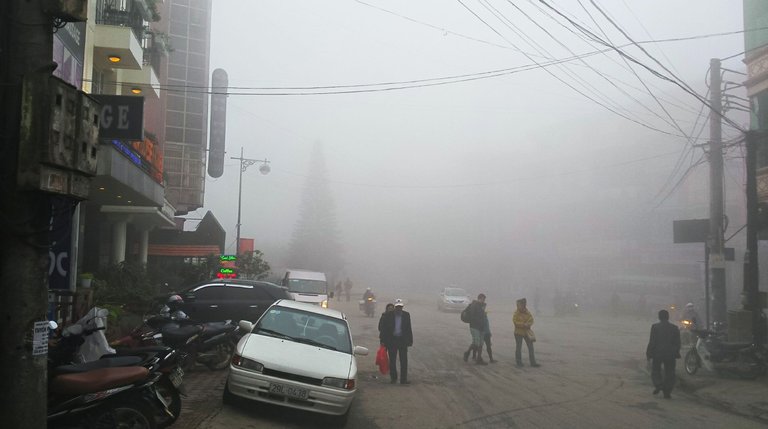 This is mostly what I saw when I was in Sapa. I had planned on staying there for a few days because everyone online raved about how awesome it was. I decided that I wasn't going to stay for very long. I spent 2 nights here and left.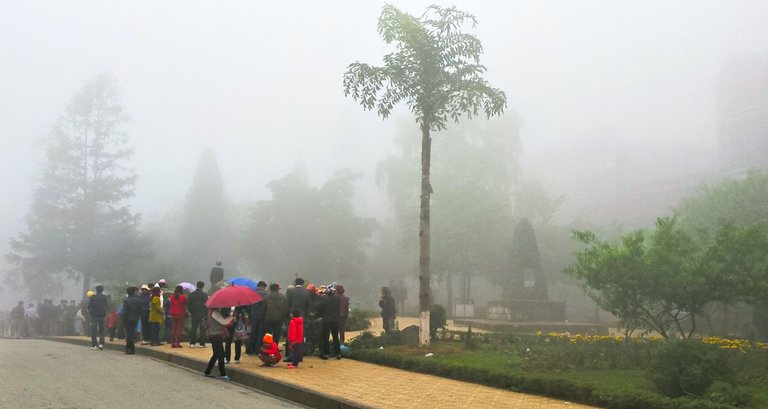 Sapa is packed with tourists from all over. It makes for a lot of good food options, but it makes almost everything else annoying.
These ladies are the most aggressive touts I've ever encountered. They make Turkish restaurant barkers seem tame. They put Thai nightclub promoters to shame. They are super annoying and mean and the only thing that they sell is stupid change purses. They're like a pack of hyenas. They are the number one reason why I never want to go back to Sapa. You can't walk the street without 5 of these ladies constantly pestering you. And they won't take no for an answer.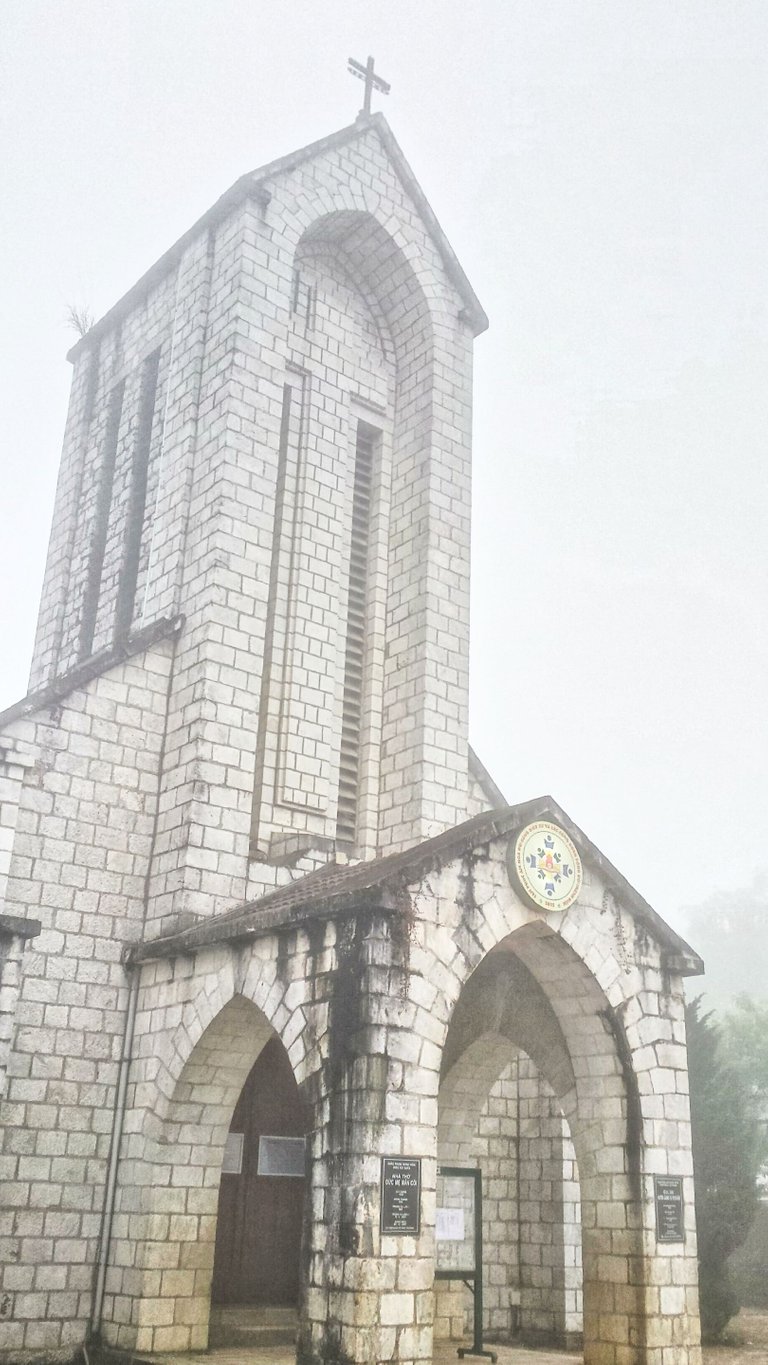 There's a big church in town and it looked pretty cool in the fog.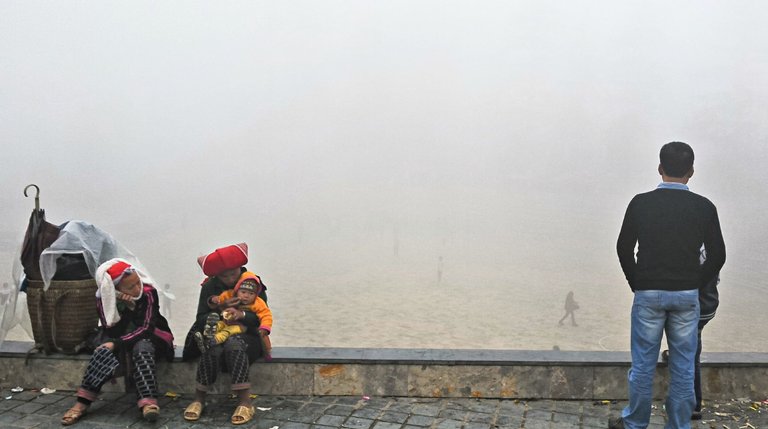 Not all of the touts were aggressive and annoying. But too many of them were. It just made the experience of being there super tiresome.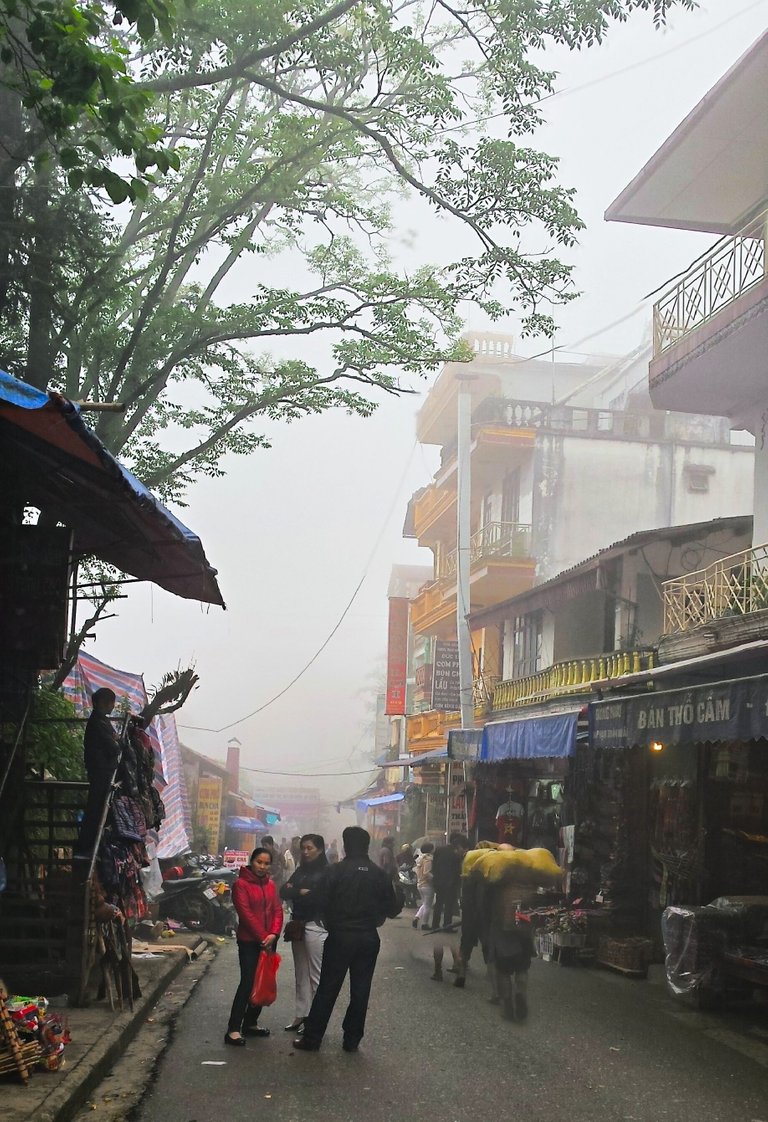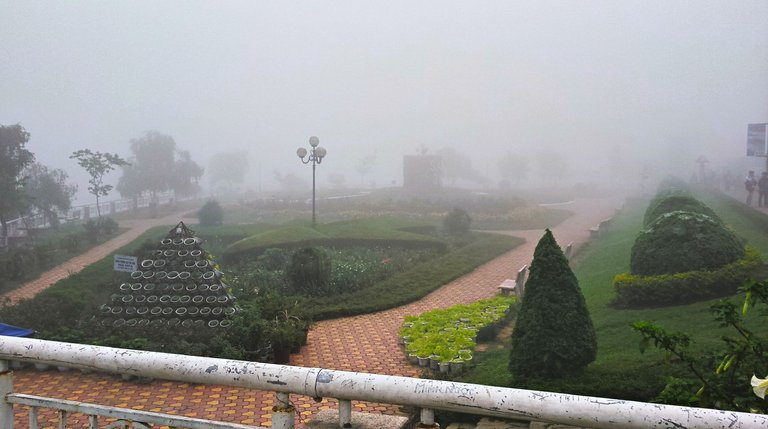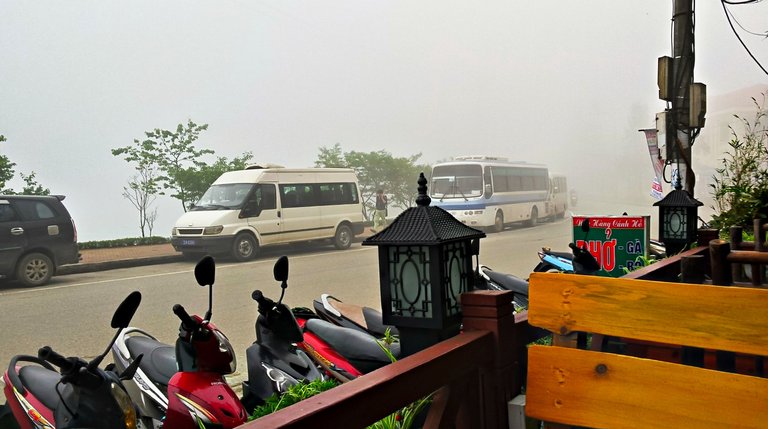 Those are all of my photos of Sapa. On the day I left, the fog lifted and I had a clear ride out of the city. Even without the fog, I was happy to leave.
I can safely say that Sapa was the worst place that I stopped in since Pleiku. I don't recommend it. The ladies that sell change purses are seriously terrible to contend with. There are a million other places in Vietnam where the people are lovely and the land is also beautiful. Don't waste your time and money on Sapa.
That's it for this post. I know millions of people have had a great time in Sapa. I was probably just unlucky. For me it was too much of a backpacker ghetto to enjoy very much. Next up is a normal little town that was so much more enjoyable than Sapa. I hope you'll join me for that post!