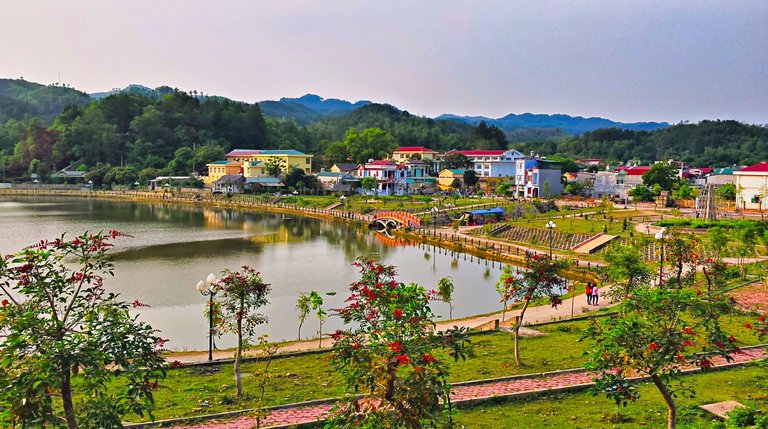 Than Uyen is a cool little town that I stayed in on the way to Sapa. It has a lake and is surrounded by some of the most incredible land on the planet.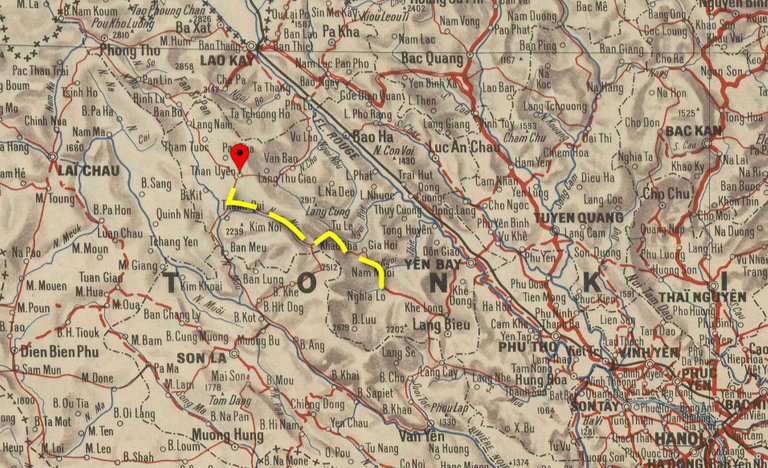 The ride from Nghia Lo was awesome. I took over 70 photos on this day because I couldn't get over how amazing the scenery was.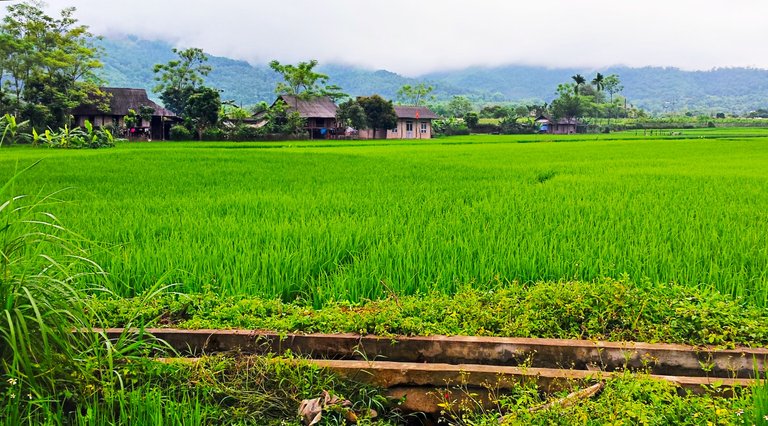 The day started out in a valley full of rice farms.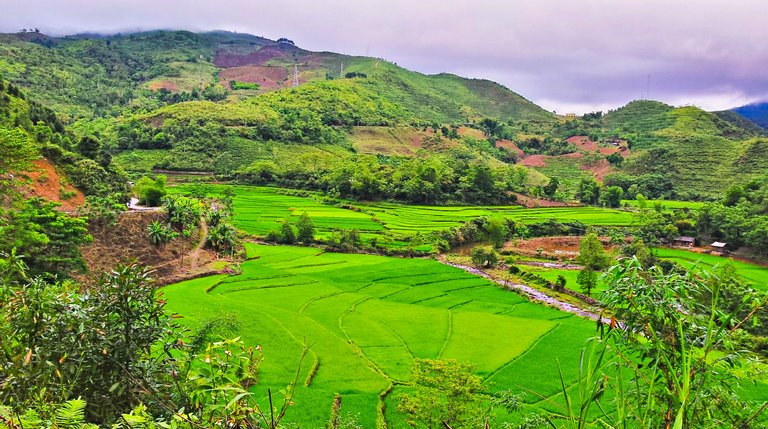 Climbing up into the hills offered amazing views. The weather was cloudy all day, but I think it mostly stayed dry.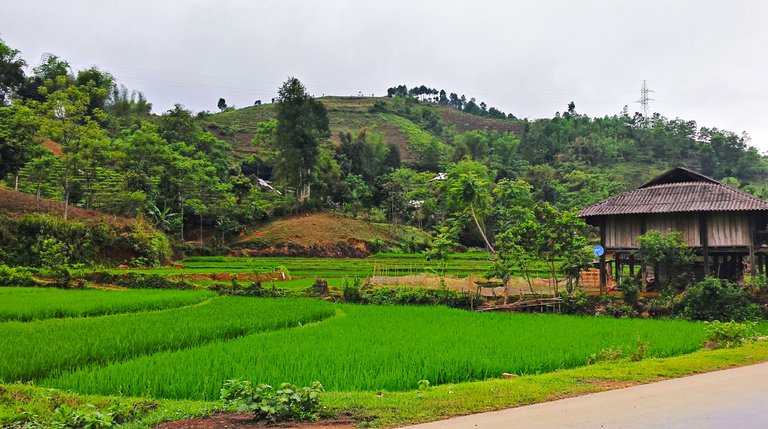 A lot of the farms were on stilts. Stilted houses were pretty common in Cambodia, but I only saw them in certain areas in Vietnam.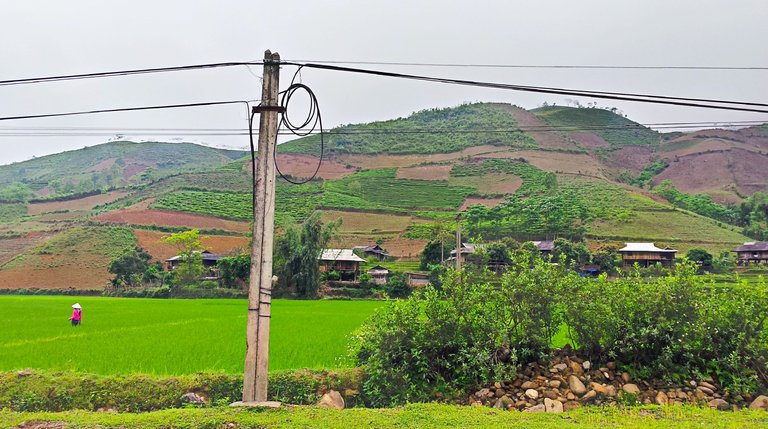 The land appeared to be very fertile and productive.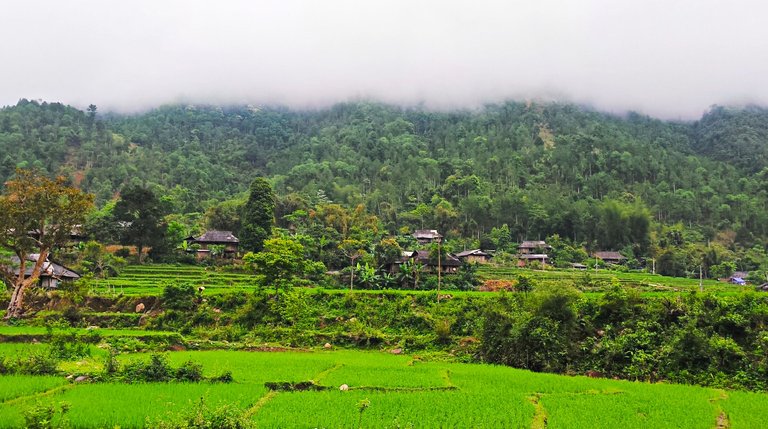 The little farming villages looked like something out of a story book.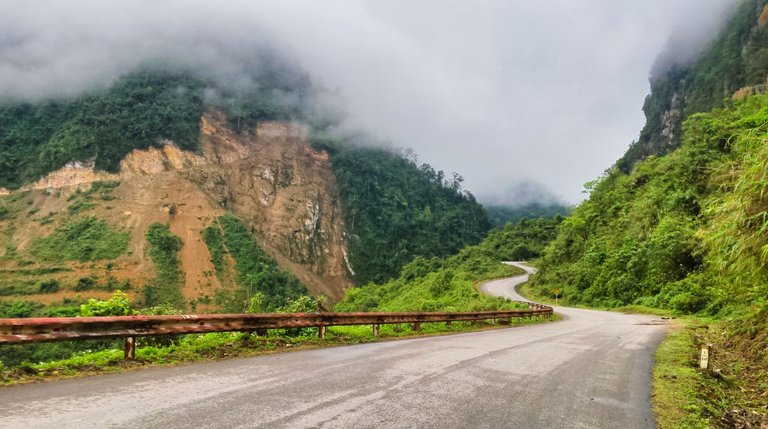 The road climbed up into the clouds and it felt kind of magical to be up here. The road was also blissfully free of traffic for the most part.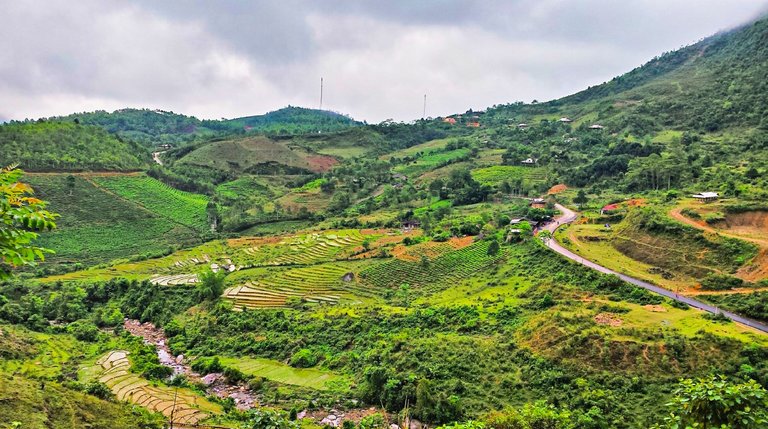 The views made it difficult to make any progress. I kept stopping every 10 minutes to take more photos. You would think I would get tired of taking photos of rice terraces, but no, I kept taking more and more photos. I couldn't help myself.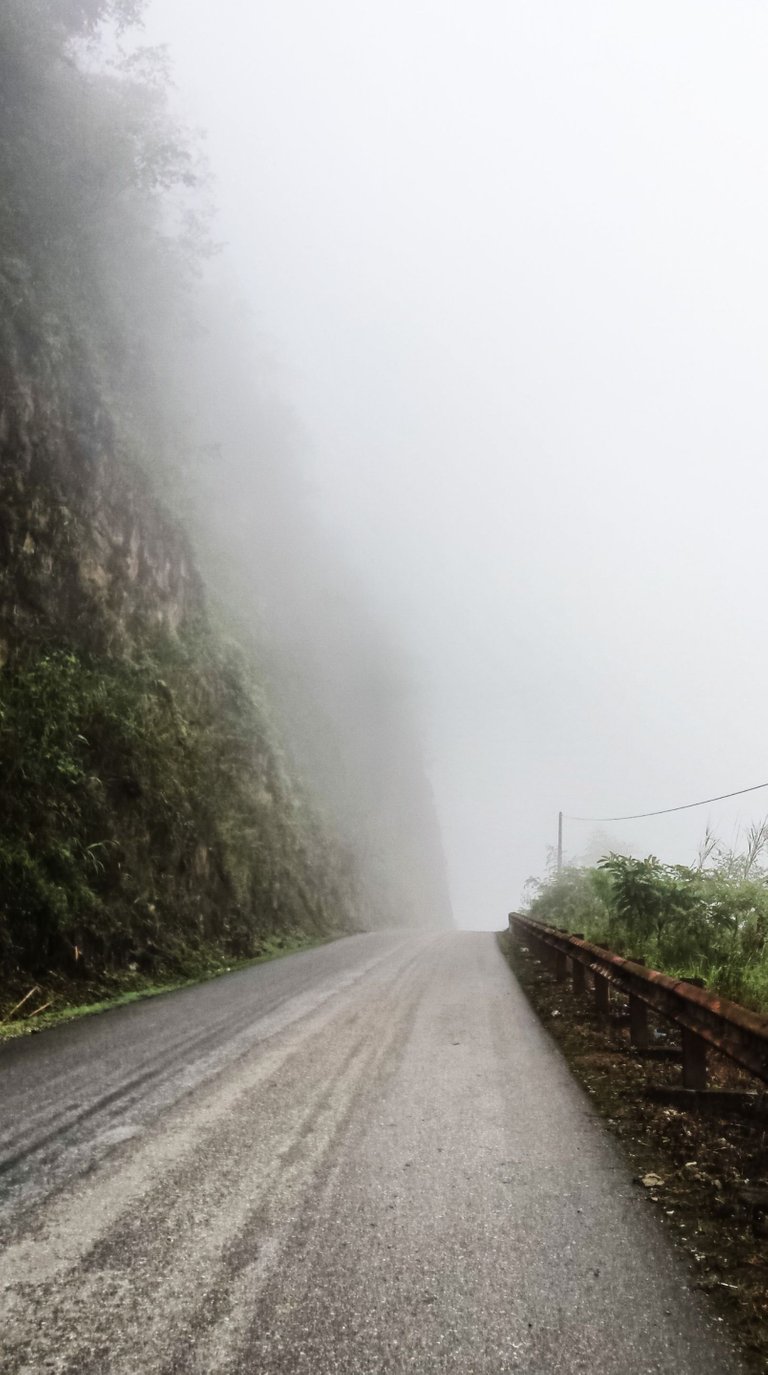 I kept climbing in and out of the clouds.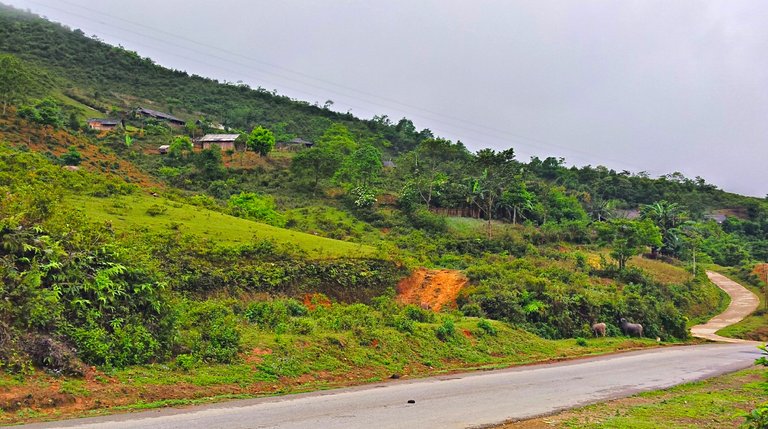 This photo isn't that great, but there are water buffaloes in it so I must include it.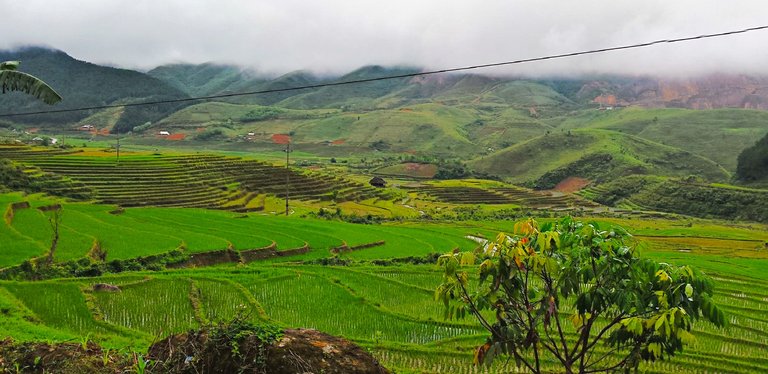 The rice terraces are just amazing to me. They look so cool. I wonder how long the land has looked like this. I'd guess that people have been farming here for generations and generations.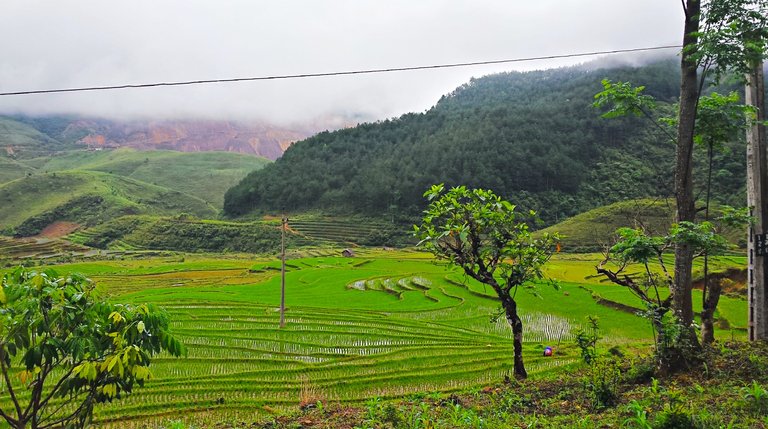 From what I can tell, the majority of the work done here is done by hand. It's impressive.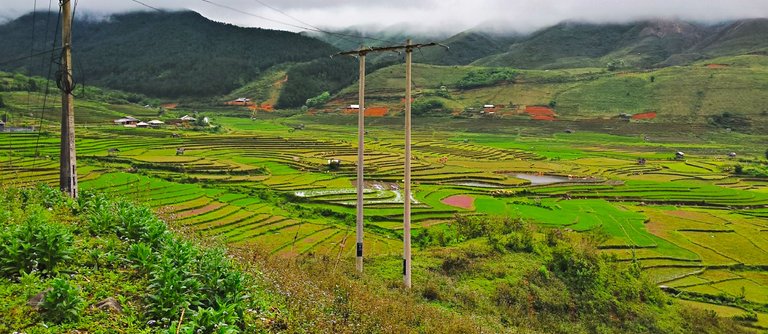 The little villages made me wish they had cafes or restaurants so that I could stop and spend a little time there.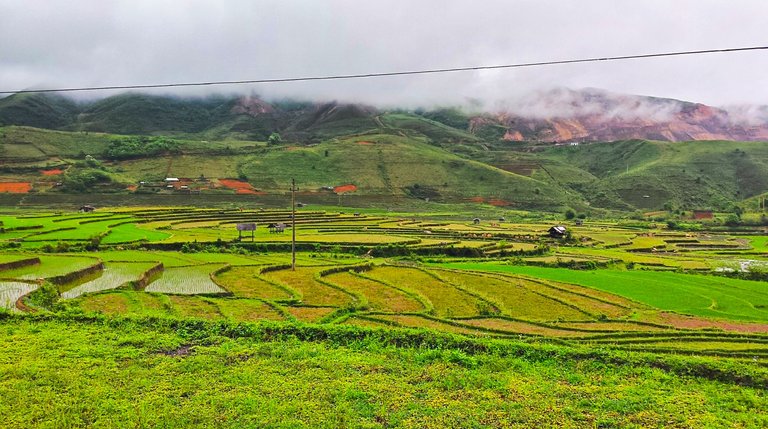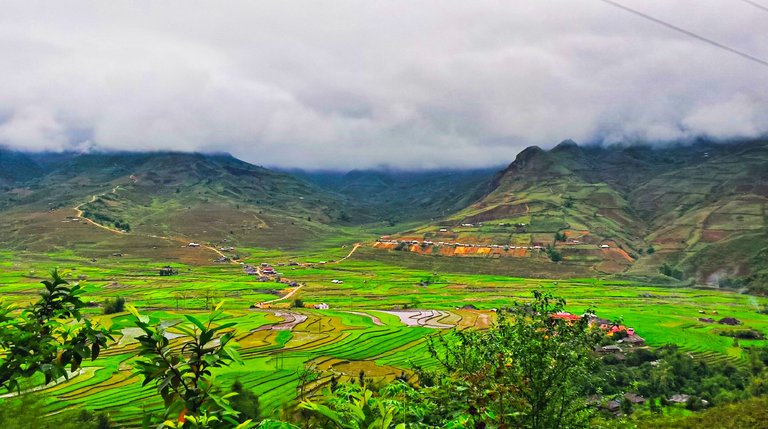 I don't really have any other words besides "WOW!".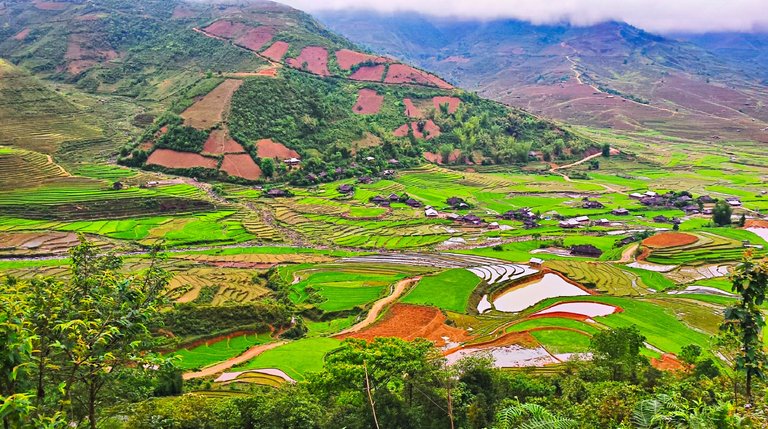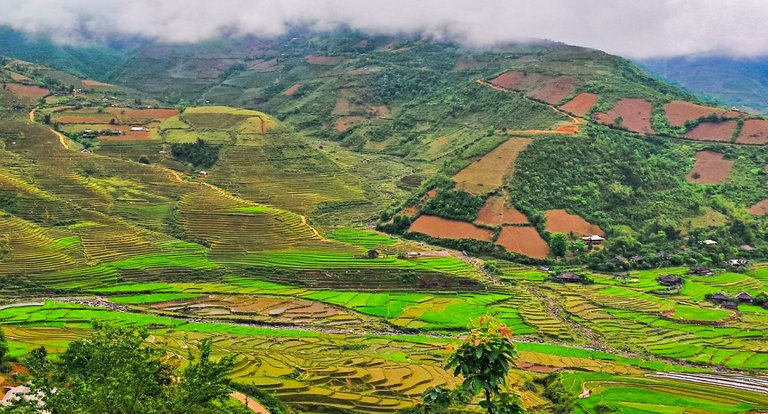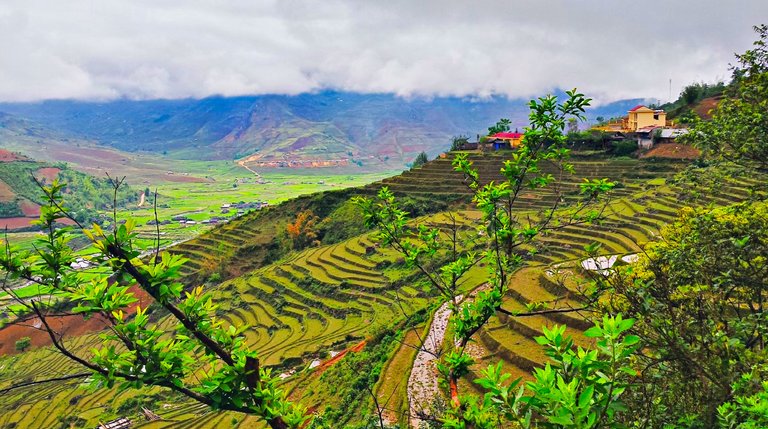 I wasn't able to make any progress at all. It was just too beautiful. If you're trying to go far quickly, avoid this road. You will definitely feel compelled to stop for photos every 5 minutes.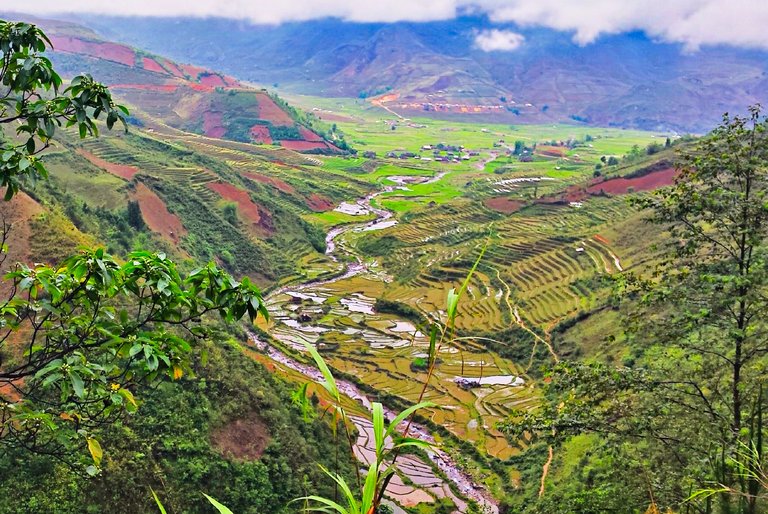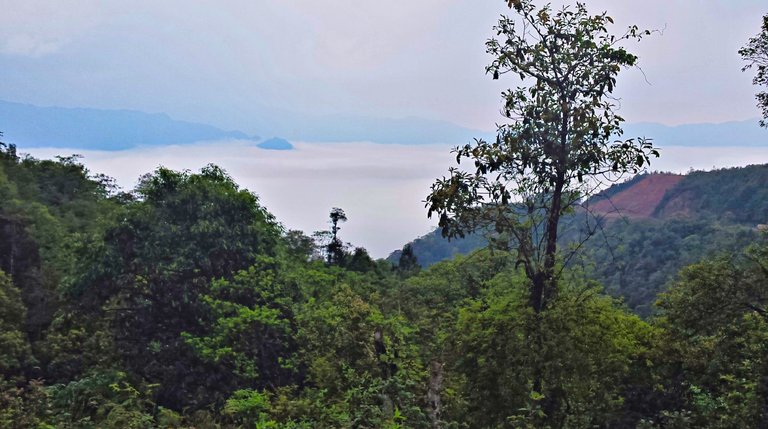 I made it above the clouds at one point. The tip of a mountain poked out of the clouds and looked like an island in the distance.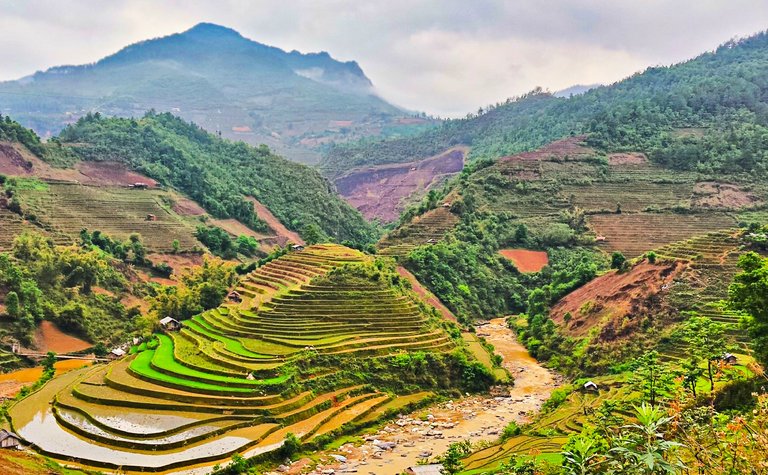 This farm completely blew my mind. It's so impressive. The amount of work it must take to live of this land must be immense.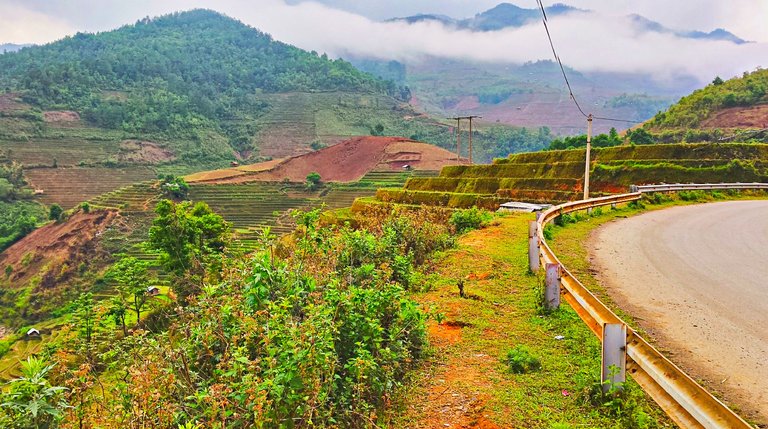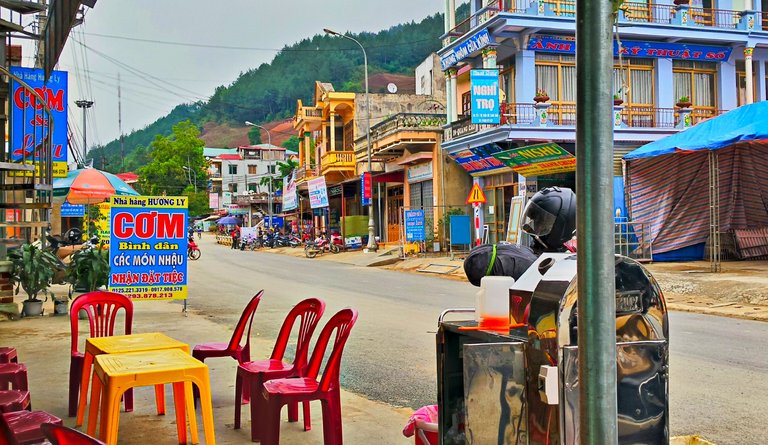 This was the biggest town that I'd seen in a while and I stopped for some lunch and a rest. The brightly colored buildings were super charming.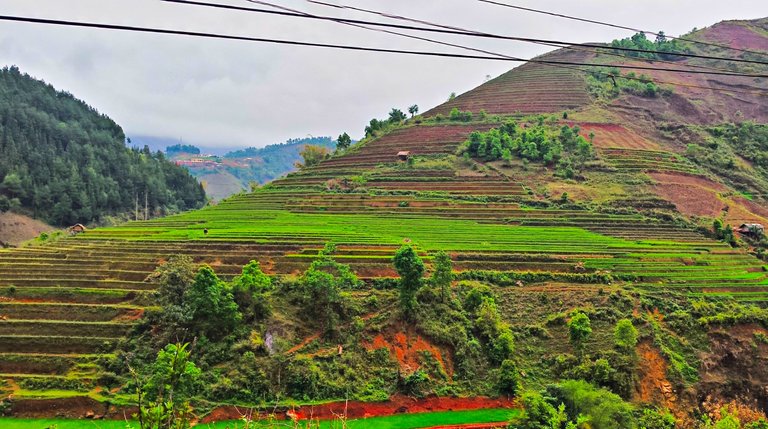 Back on the road my mind continued to be blown.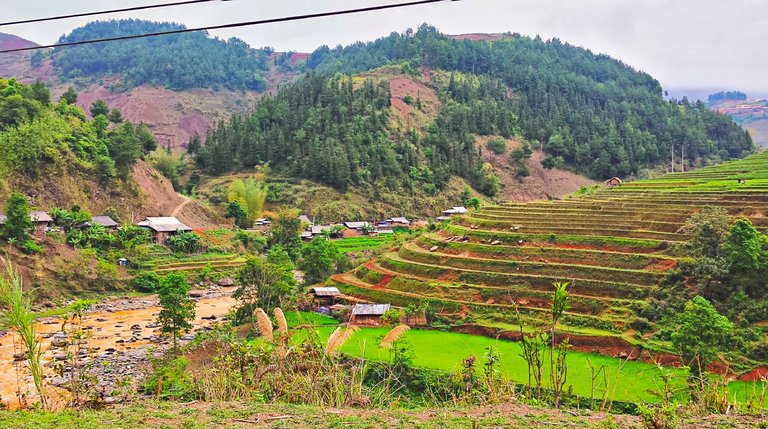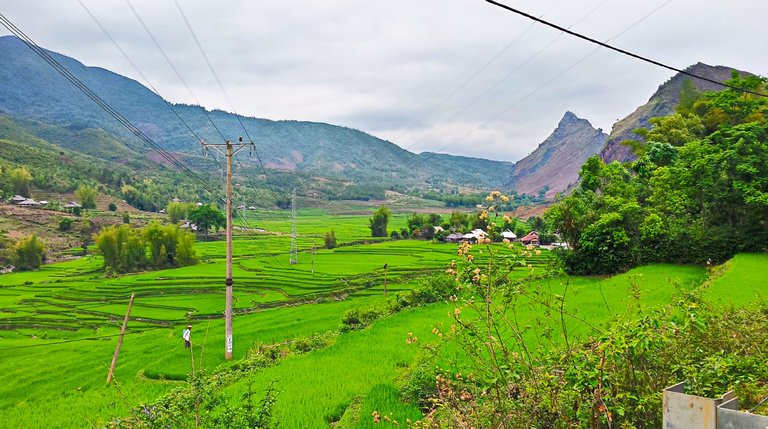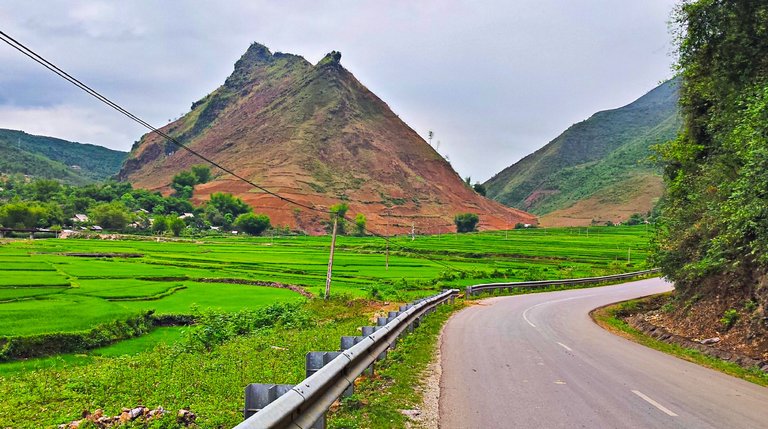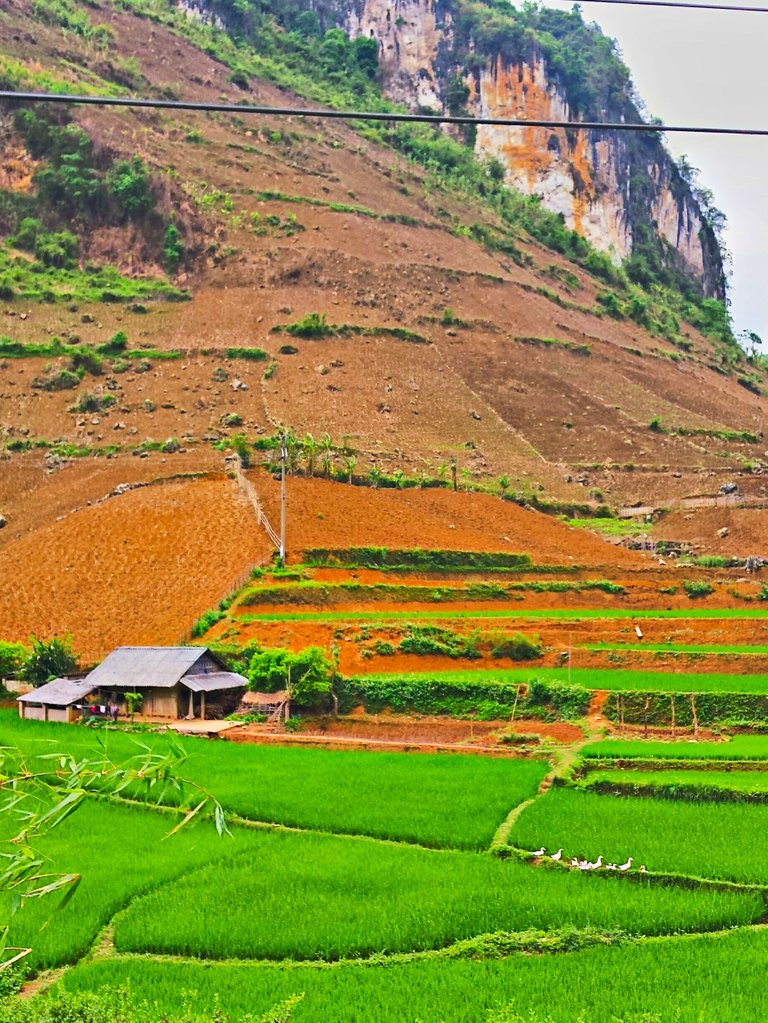 This little house with the ducks on the path seems like something out of a dream.
---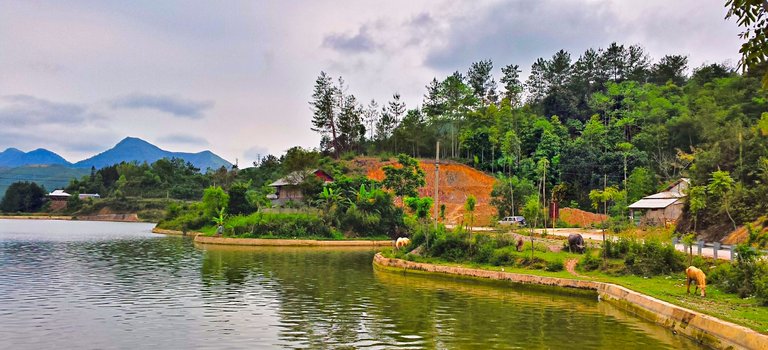 I finally made it to Than Uyen and found a hotel. After dropping off my bag, I went for a ride around the town's lake.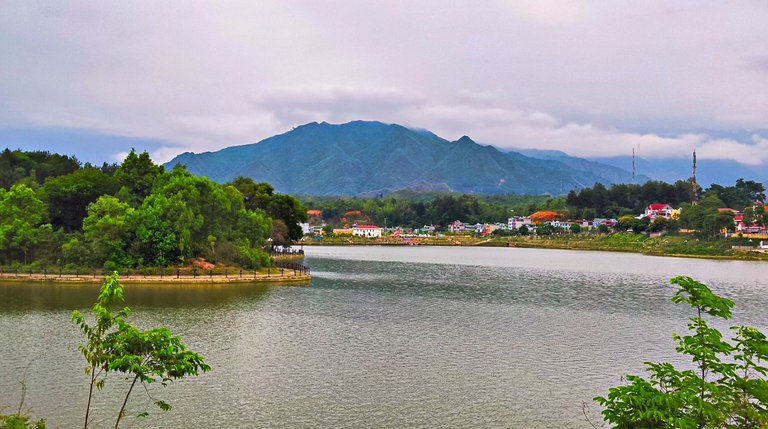 It's a really pretty town. I seem to recall a festival of some sort going on while I was there, but I didn't realize it until I was ready for bed so I didn't check it out.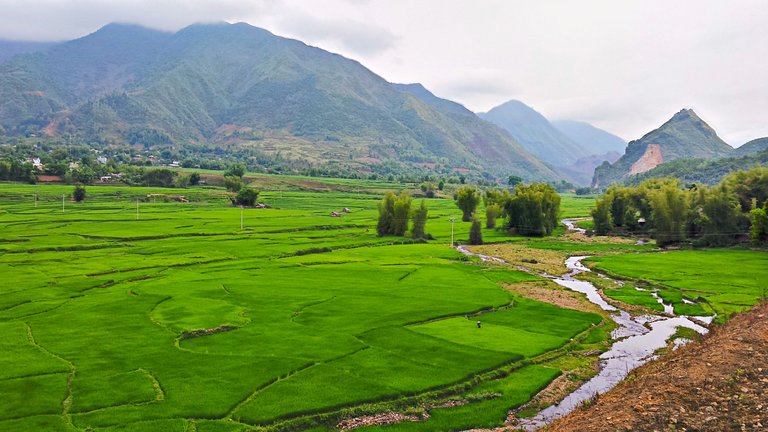 The town is surrounded by lovely farmland and mountains.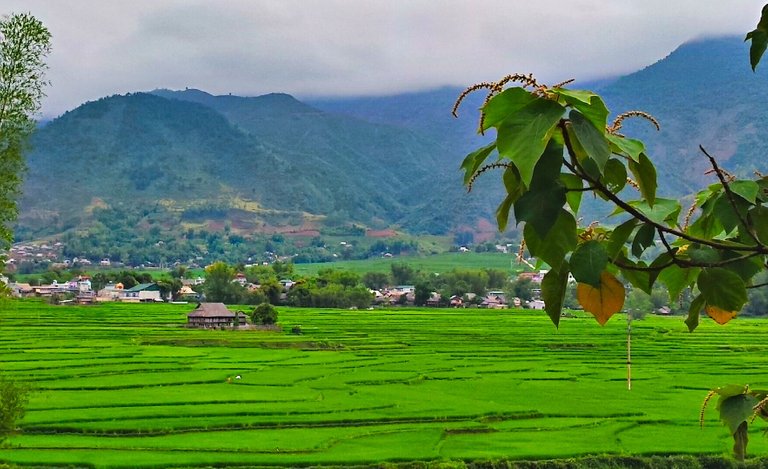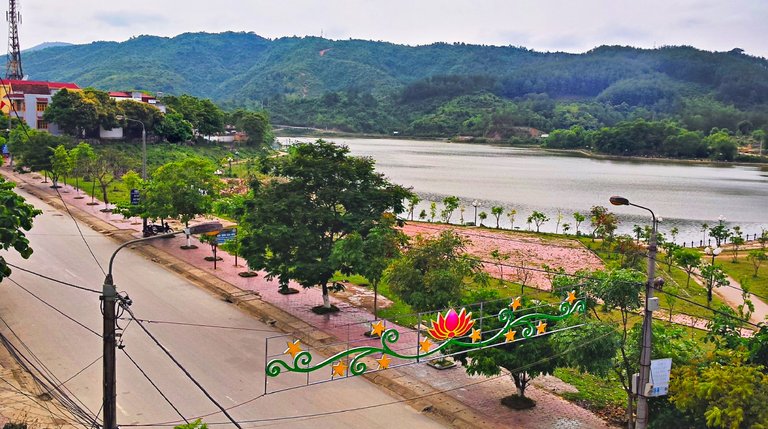 I returned to the hotel and parked my bike. This was the view from my room.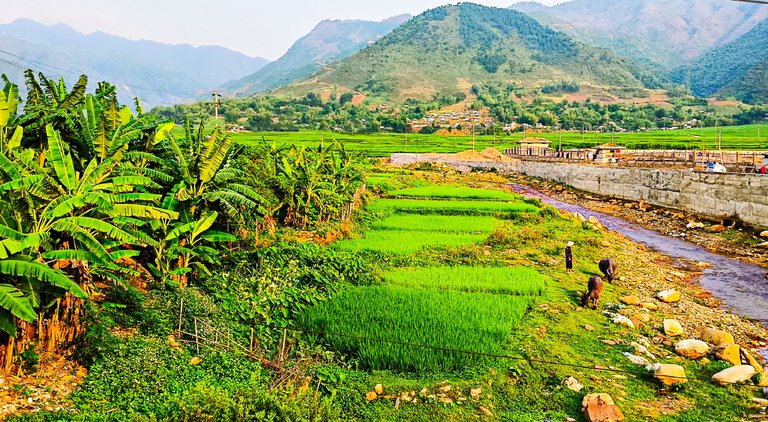 I went out for a walk and had to get another water buffalo shot.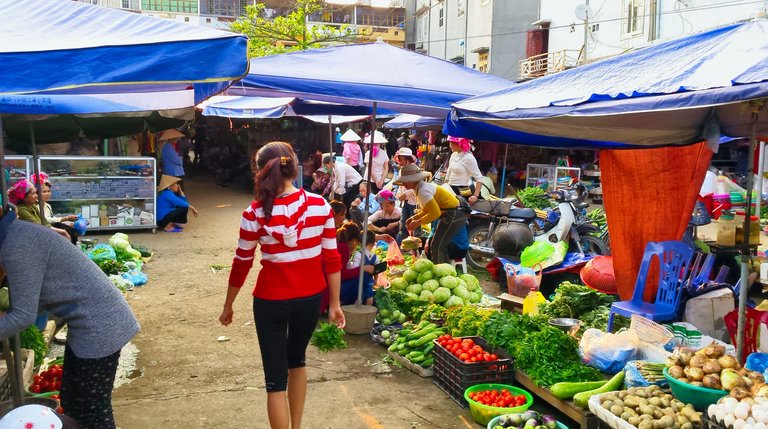 I needed some new bungee cords to strap down my bag so I wandered around the market and tried to find some.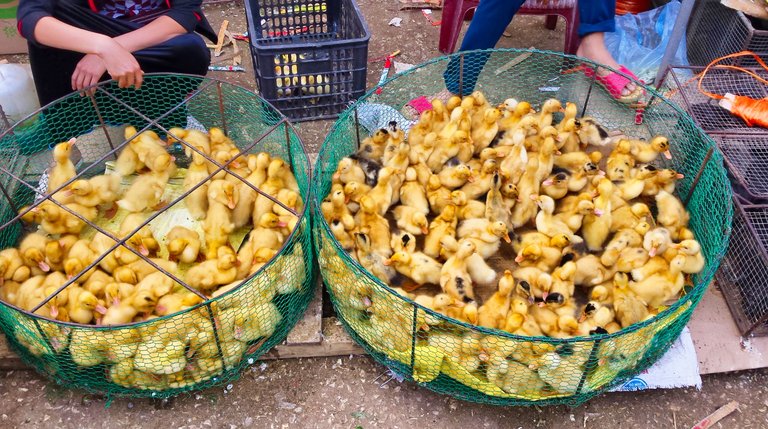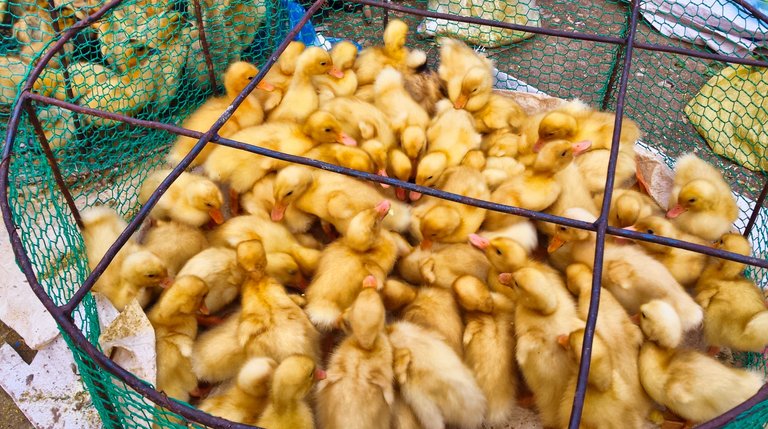 I got distracted by the baby ducks.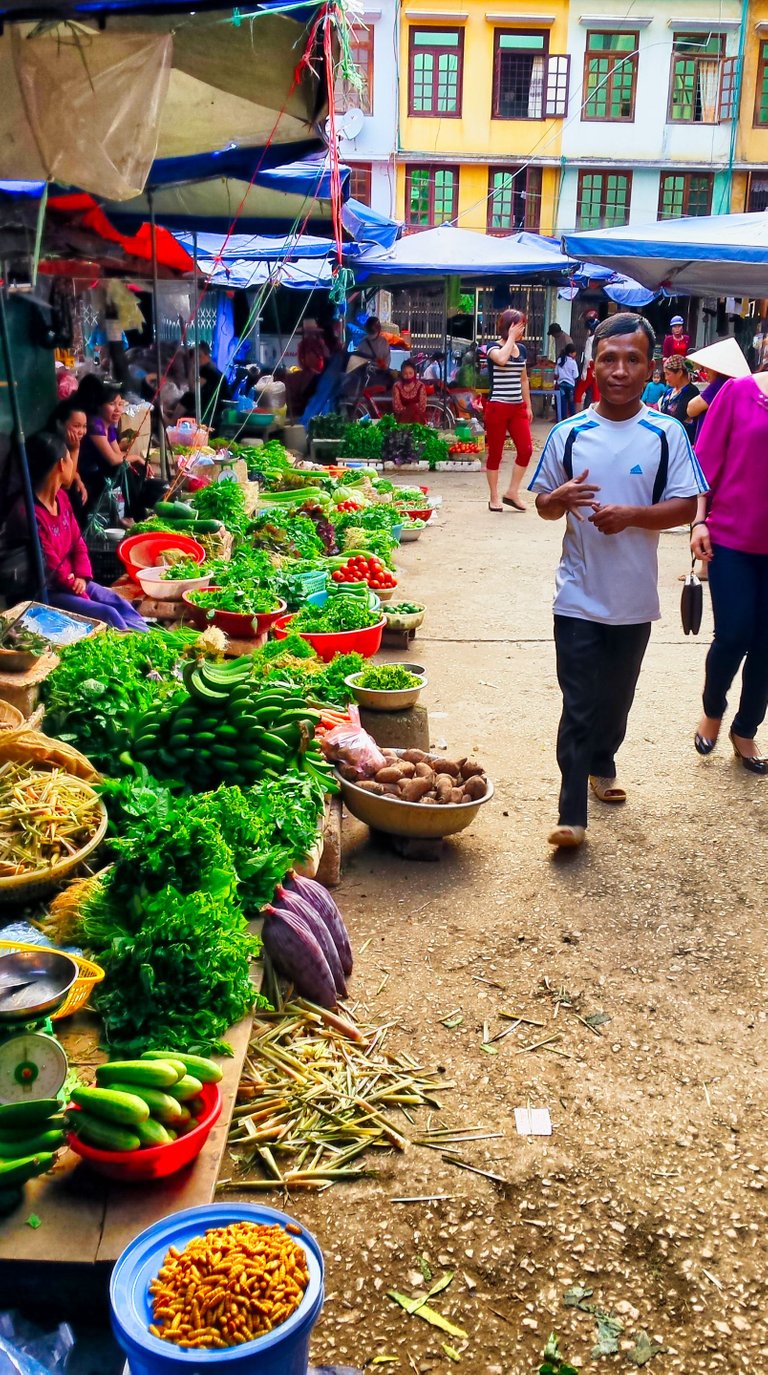 I don't remember if I found the bungee cords or not. I think so. I know that I had a guy from one of the stands taking me all over the market helping me try to find them.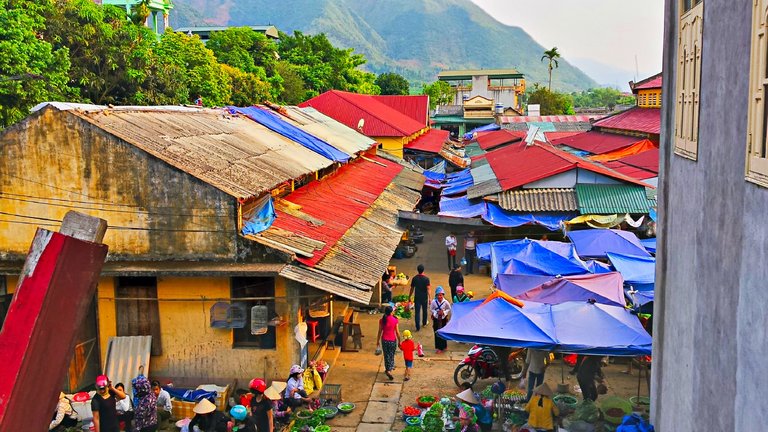 This is a shot of the market.
After my trip to the market, I found some dinner and turned in for the night. The town of Than Uyen was really pleasant and enjoyable, and the ride to get here was fantastic! The next day I continued on my way. I hope you'll join me in the next post!