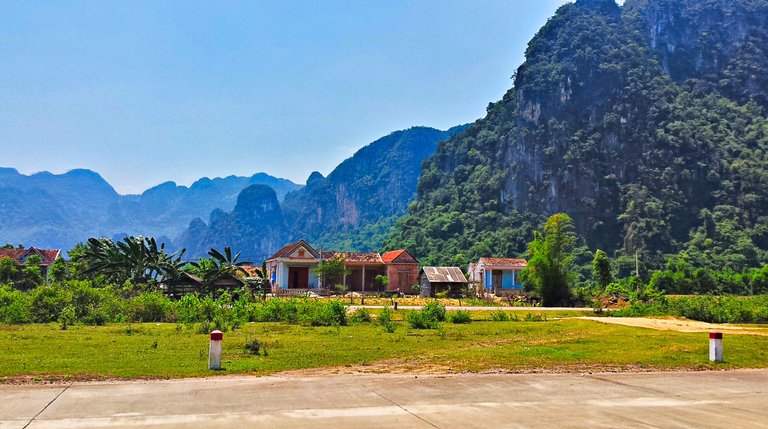 Vinh is a pretty big city in the north of central Vietnam. I didn't like this city very much. It was too big and busy and appeal to me at all. But I had a great time here. The locals in this city made my night here a highlight of the trip.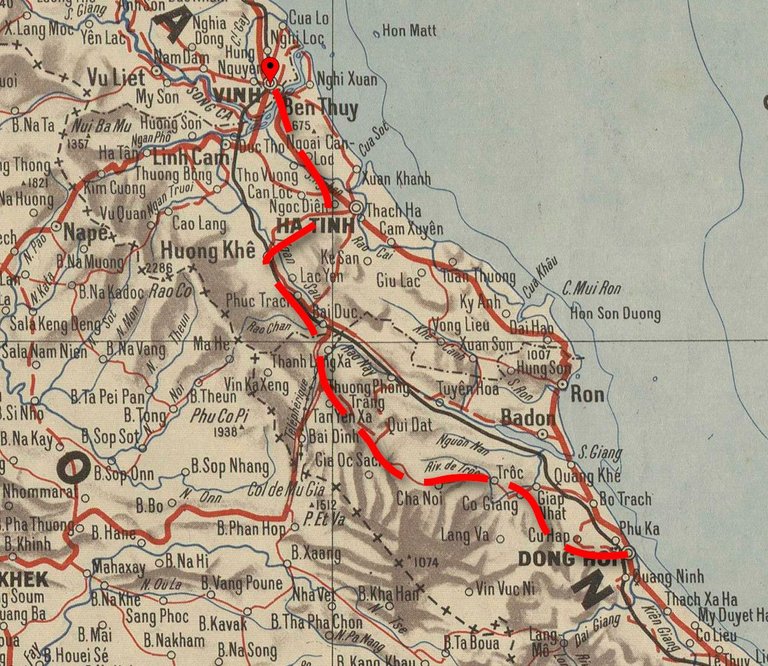 The ride from Dong Hoi was longer than I usually liked. It was about 230KM and I was trying to keep my days shorter than 200KM. Soon after leaving Dong Hoi, I got back onto the Ho Chi Minh Trail and the ride was beautiful, and very hot.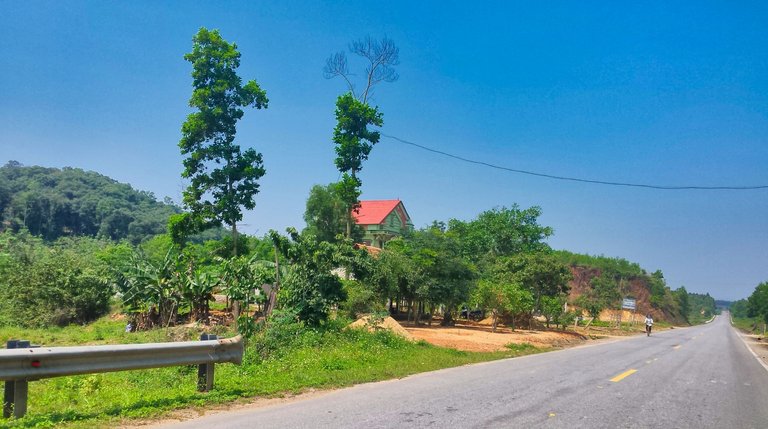 The roads were blissfully clear of traffic for most of the day.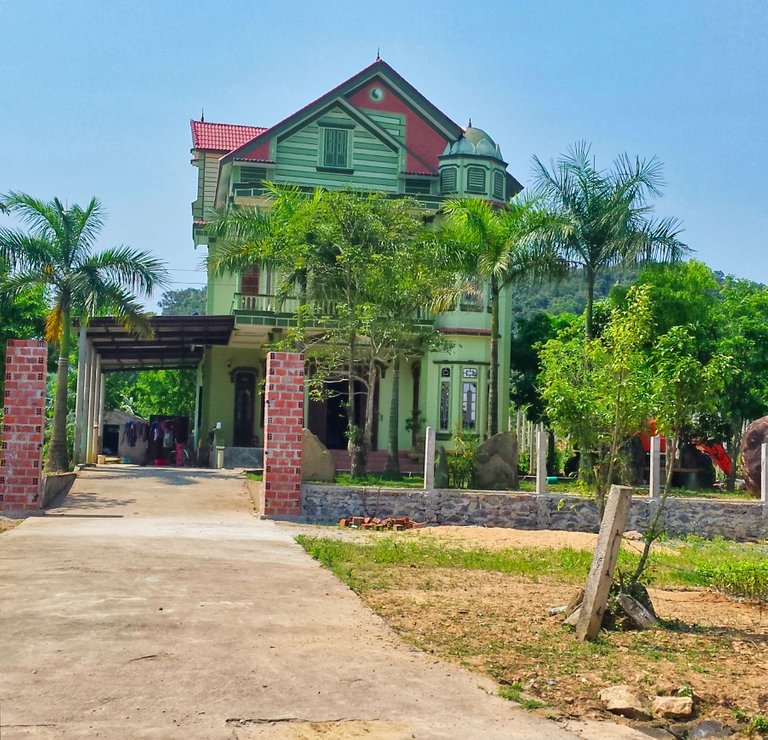 This house seemed particularly cool looking.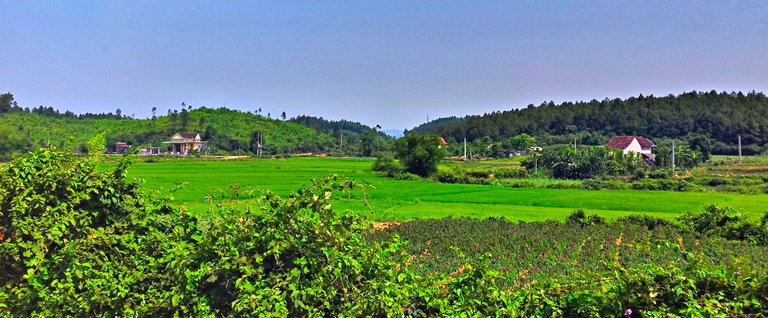 There was a lot of farmland in the area outside of Dong Hoi.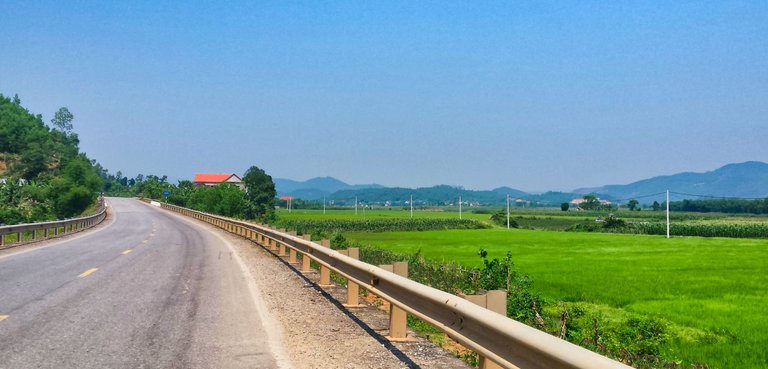 The area seemed very calm and peaceful.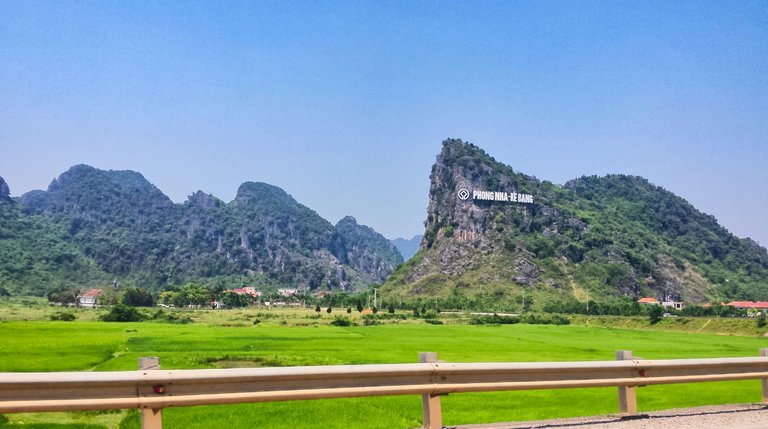 Not long after leaving Dong Hoi, I came across Phong Nha Ke Bang which is home to a famous cave. I was in too much of a hurry to do any tourist stuff, but I did pull in to take a few photos.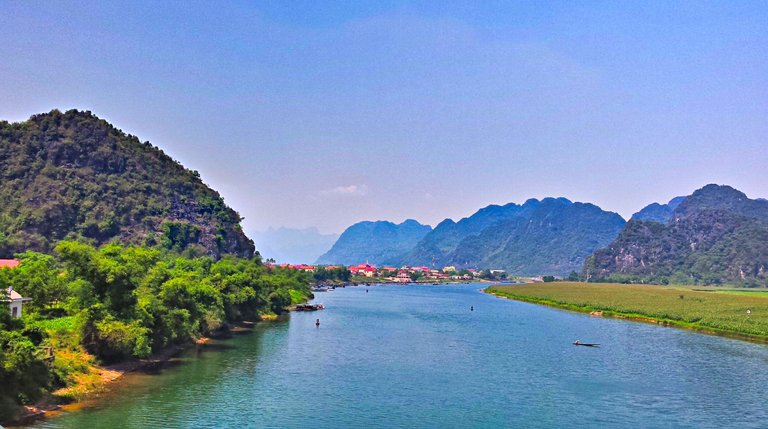 There's a cool little town with lots of tourist infrastructure at the national park.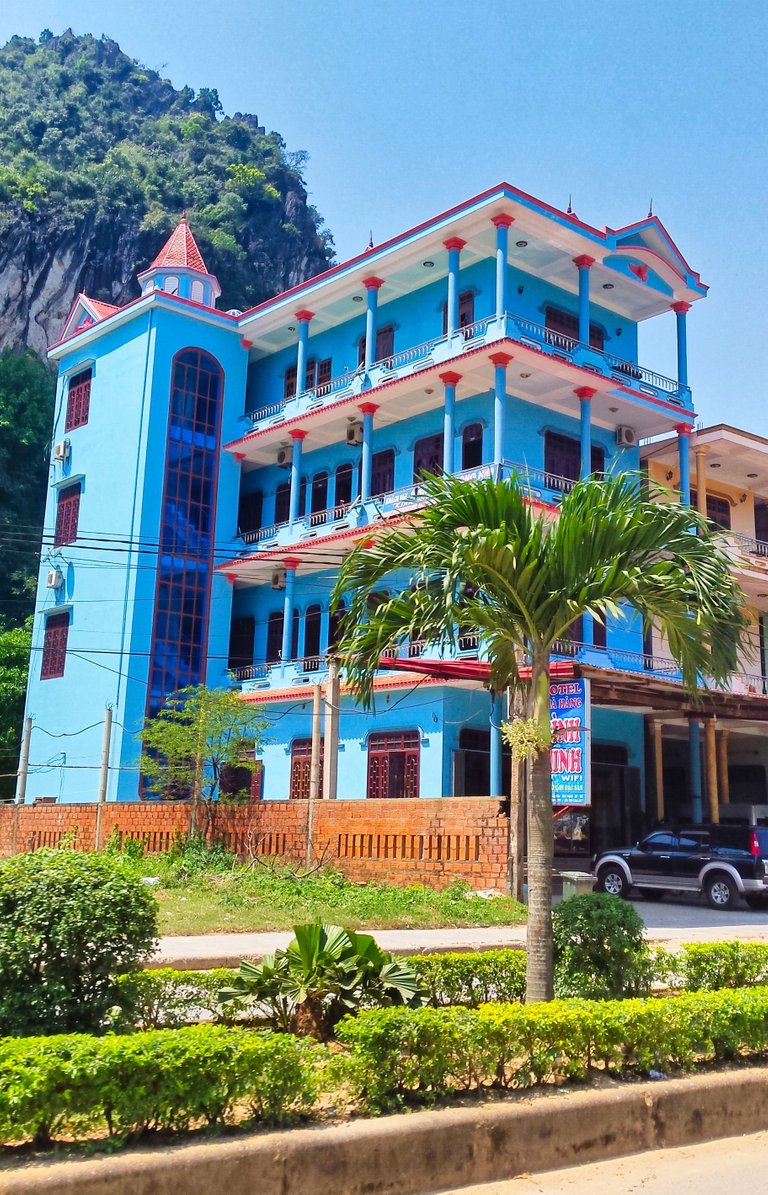 This hotel had a super cool paintjob.
I followed a little road next to the river, but I didn't go too far because I knew I'd have to turn around soon and double back to get back on my route.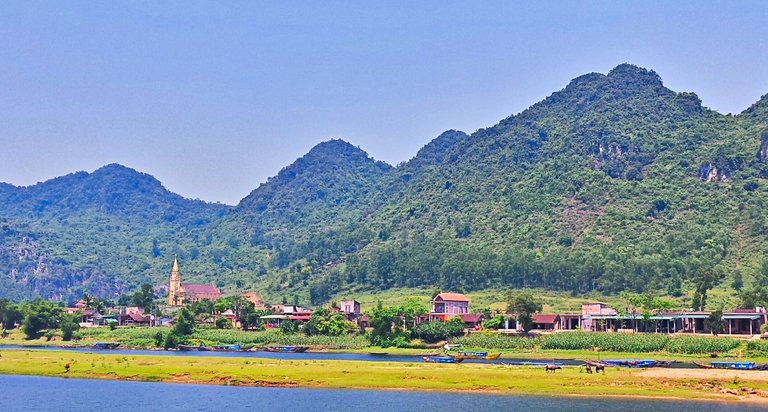 It definitely looked like a cool place to visit.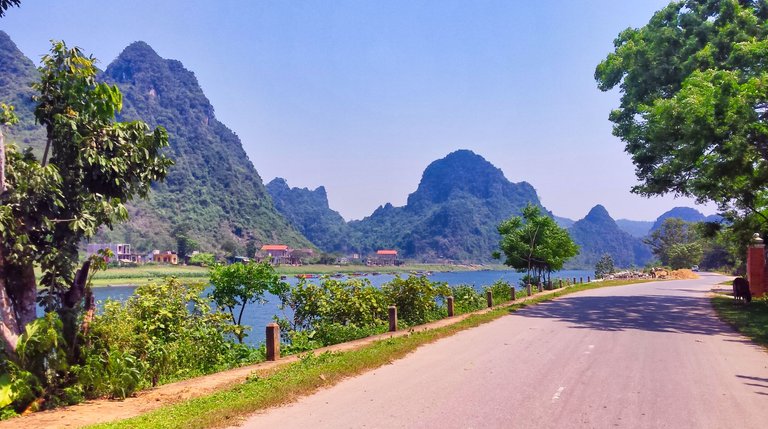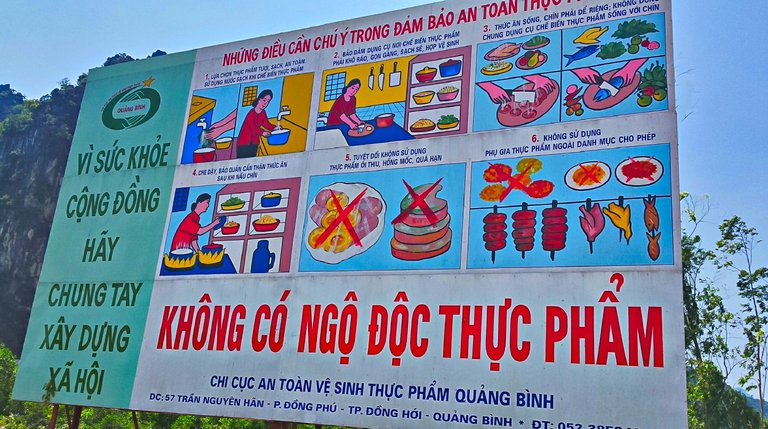 In town was this billboard. I'm pretty sure it's about food hygiene. I don't know if there was a lot of food poisoning cases in this area or if these kinds of billboards were all over the place and I didn't notice them.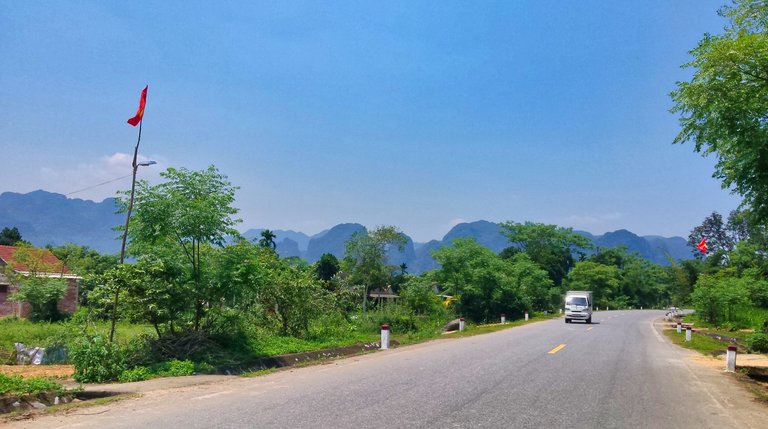 Soon I was back on the road and on my way to Vinh. When I bought my bike, the lady from Tigit Motorbikes told me that this leg of the trip would require bringing my own gas. I would be taking a long stretch of road that might be difficult to find gas on. I always kept extra gas in a water bottle, but I wasn't sure if it would be enough.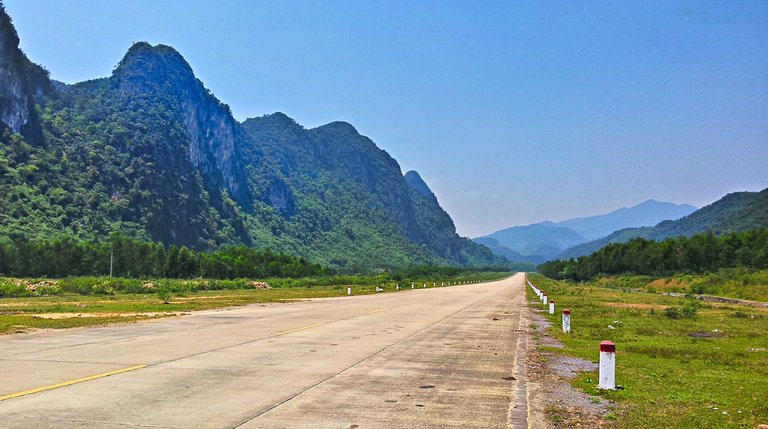 One section of road looked like it was also used as an aircraft runway.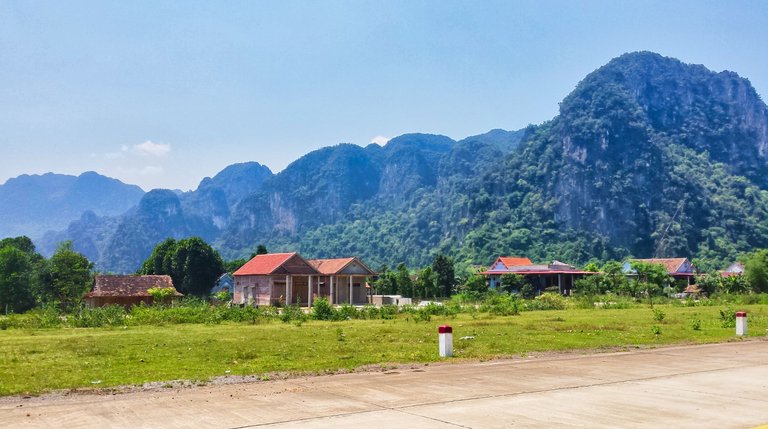 Next to this long, wide, straight road were a handful of buildings.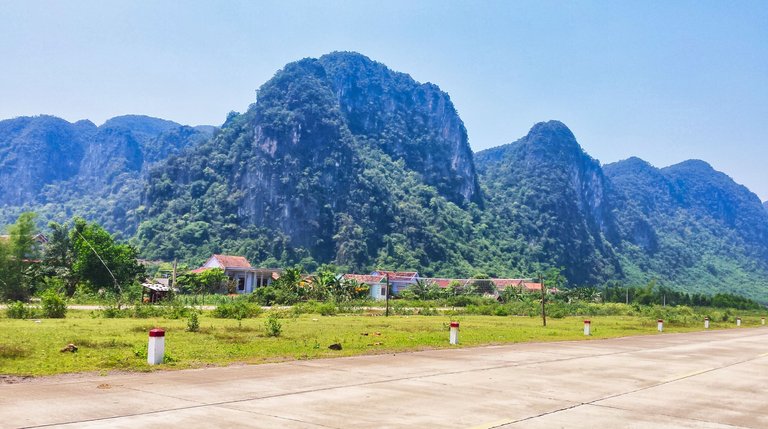 There was also a volleyball net set up. I didn't see any people, but I had the feeling that this was a military area.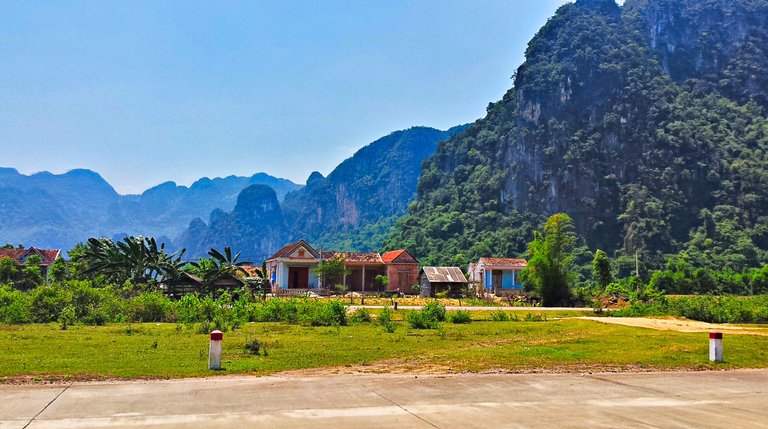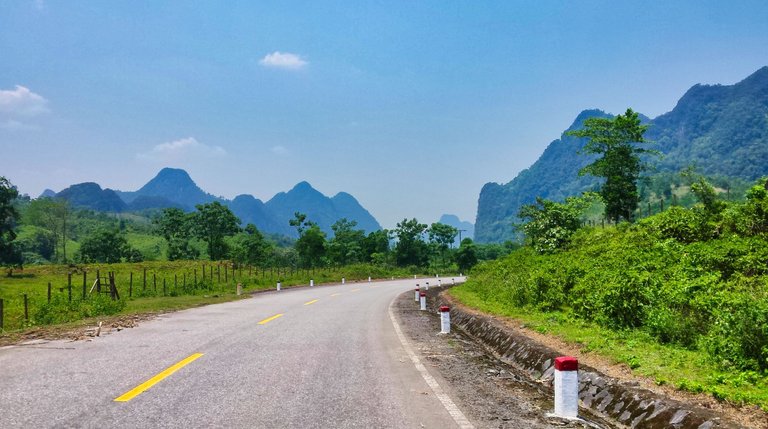 The roads cut through these cool little mountains and I loved riding on them.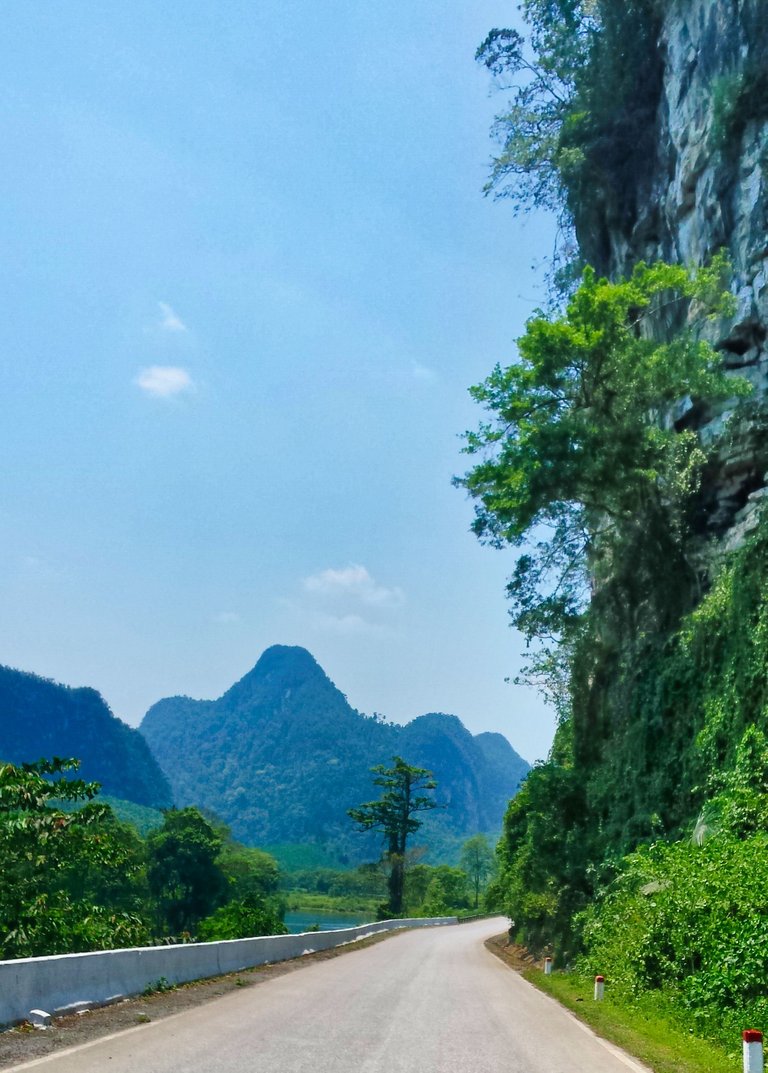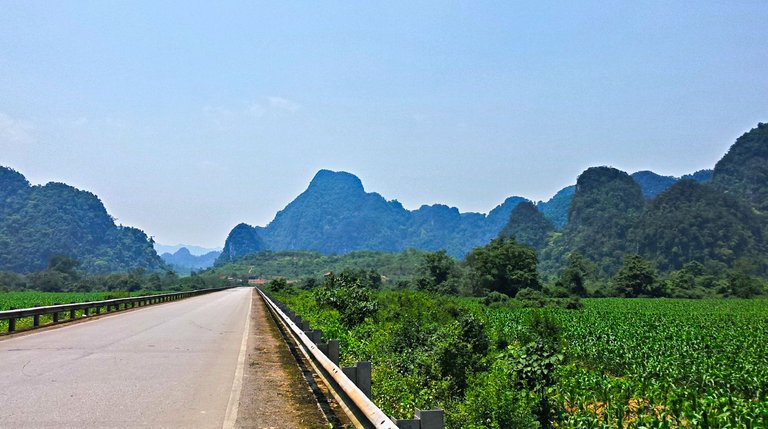 It was definitely a breathtaking day of riding. The landscape was incredible.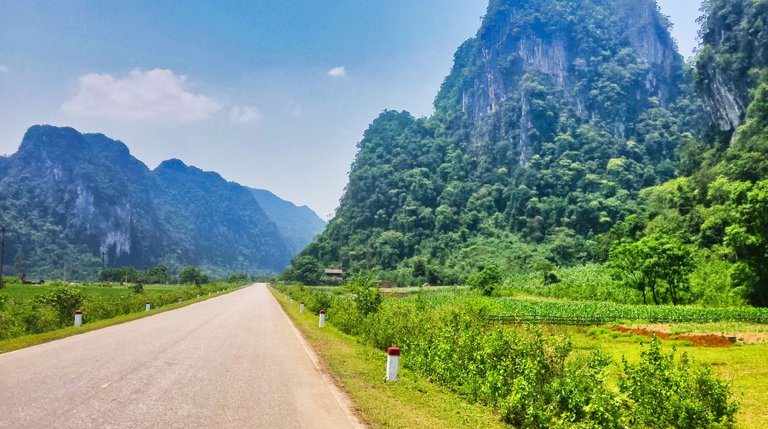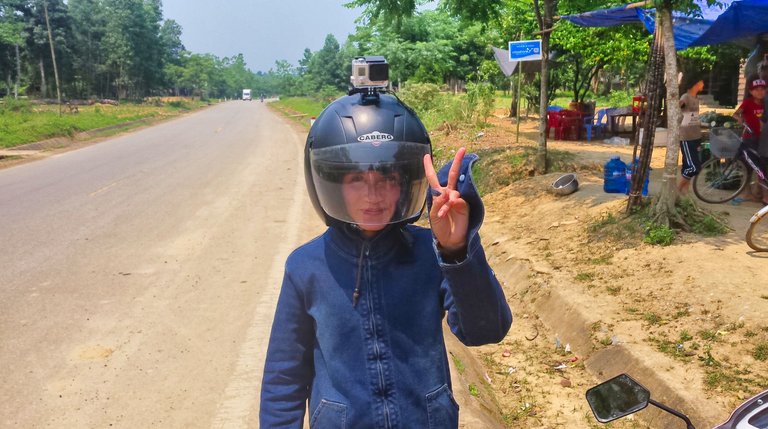 I didn't have to use the gas in my water bottle. A house was selling gas and I filled up there. A lady at the house wanted to try out my helmet.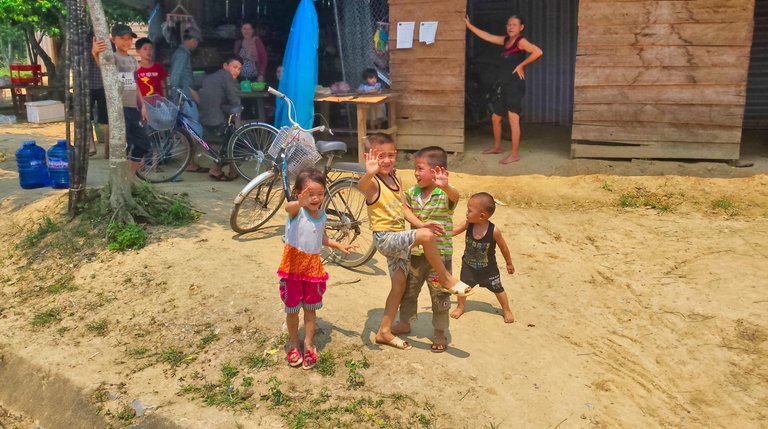 All the kids came out to say hello.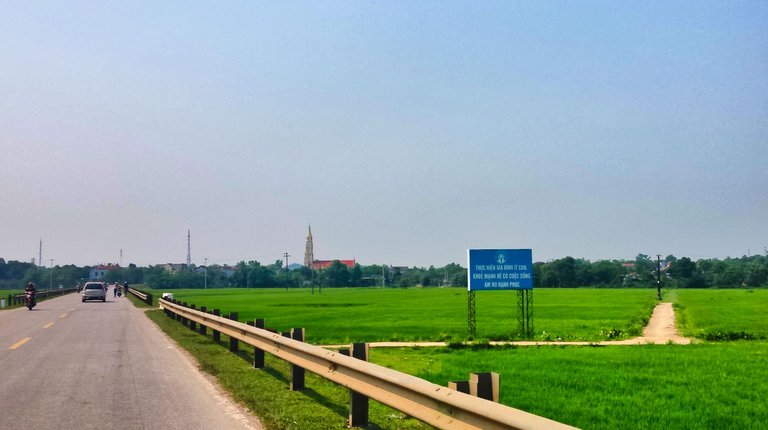 After filling up my tank, I put some more miles behind me. The closer that I got to Vinh, the more populated the land became.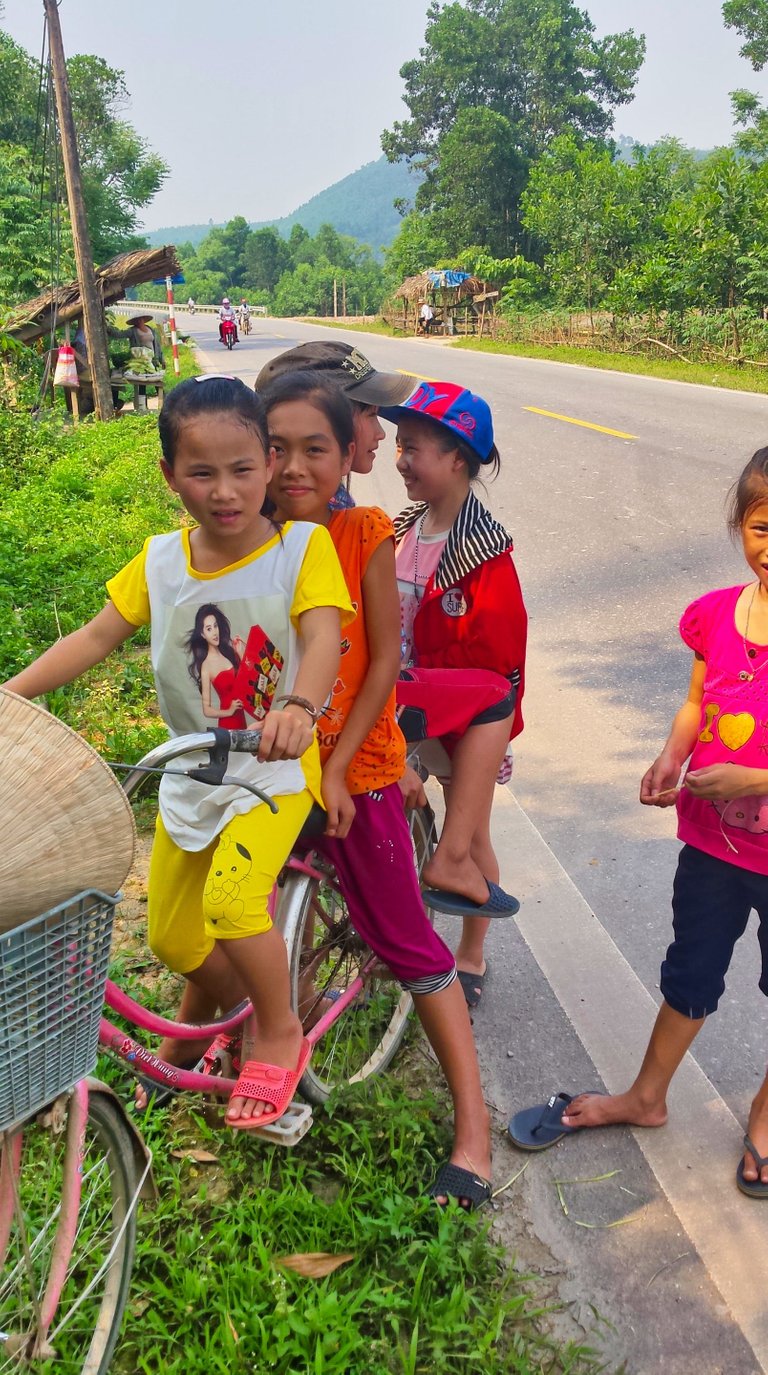 I stopped to take a little break in the shade close to a lady who was selling produce next to the road. A group of kids came up to practice their English with me.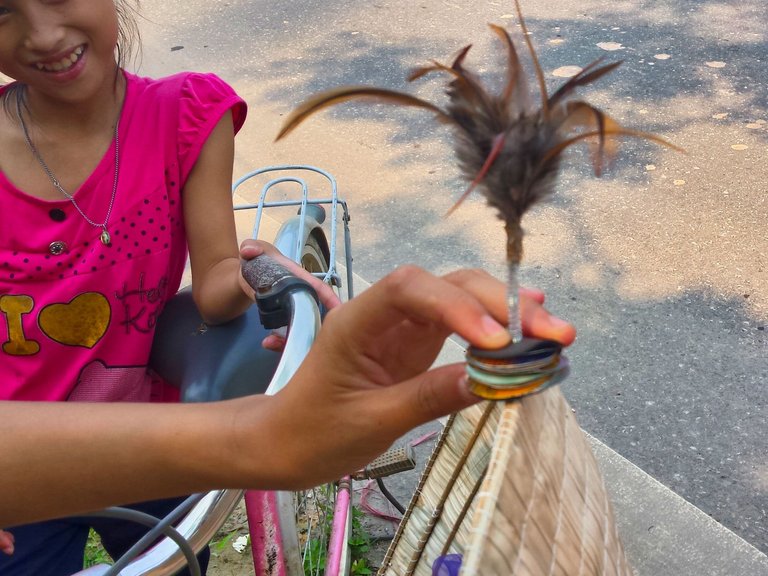 One of the things that they had was a shuttlecock. I'd seen people playing with these in different parks. They basically play it the way I play with a hackysack. People gather around and try to juggle it without using hands by kicking it to each other.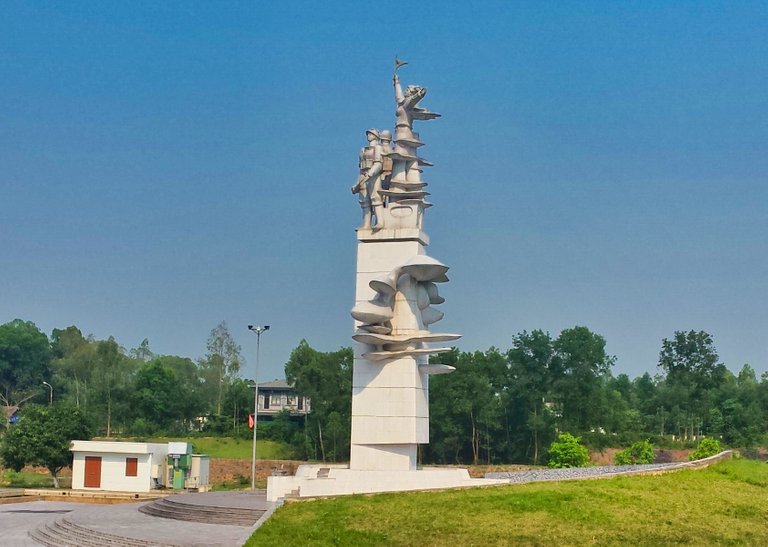 On the outskirts of Vinh was this statue. I wish I would have gotten closer to check it out, but I was tired from the long ride. It's got a really unique style and some cool shapes.
---
In Vinh, I had a hard time finding a hotel. I wasn't able to find a tourist or guest area of town. The streets were super busy and I was tired. I found a hotel and it had a pretty sketchy vibe to it. I really wasn't feeling Vinh. It just didn't feel like a place that I wanted to spend time in.
I searched online and found a place that sold pizza. I hopped on my bike and went to get some dinner.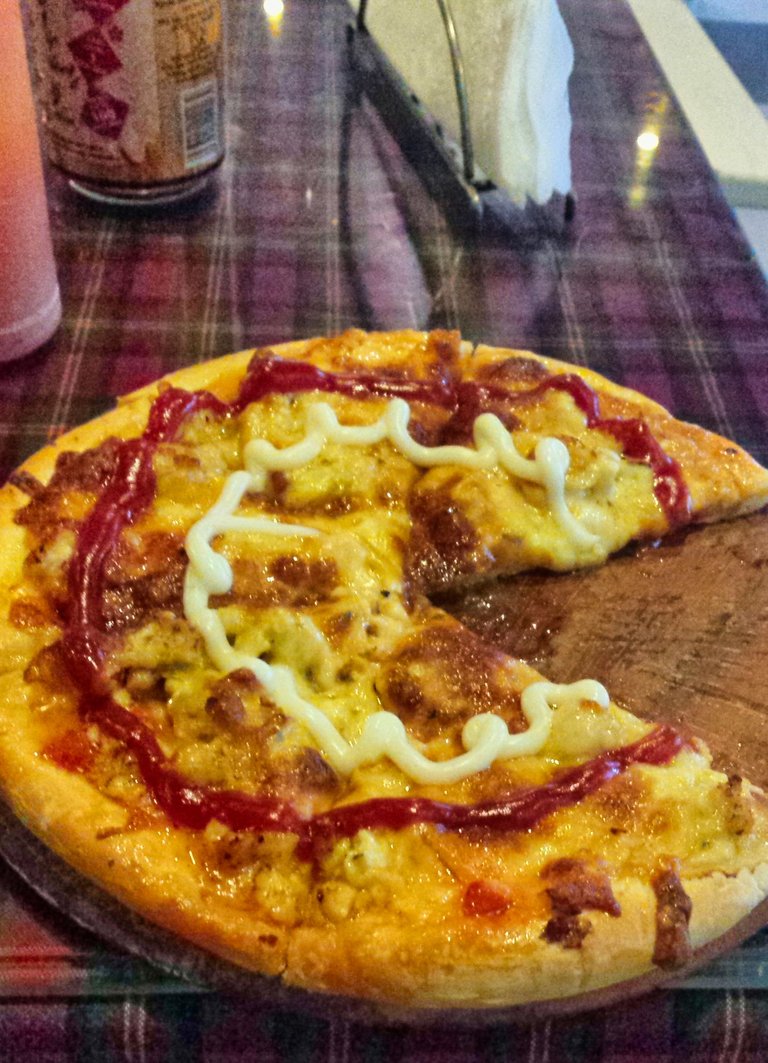 I went to the place and got a pizza. It was OK, but they put ketchup and mayonnaise on it! I'd never heard of anyone doing that before. It actually wasn't too bad, though I haven't had pizza with mayo since this one.
A funny thing happened at the restaurant. The place was almost completely empty. I may have been the only customer. After I finished my dinner, I paid the bill for it. The waiter at the restaurant talked to me for a little bit, then asked to take a selfie with me. I've never had a stranger ask for a selfie with me, so I said yes. I was surprised that someone wanted a picture with me and it was kind of funny to me.
I returned to my hotel and parked my bike. My room was hot and I wanted beer so I went across the street to a beer hoi (beer on tap). I was sitting at the tables outdoors, reading my book and drinking. Someone came up to my table and started talking to me. Suddenly I had a bunch of people coming over for selfies and to add Facebook friends.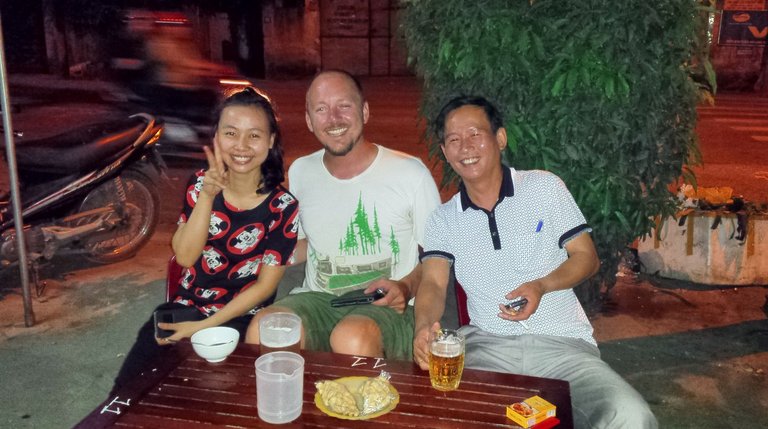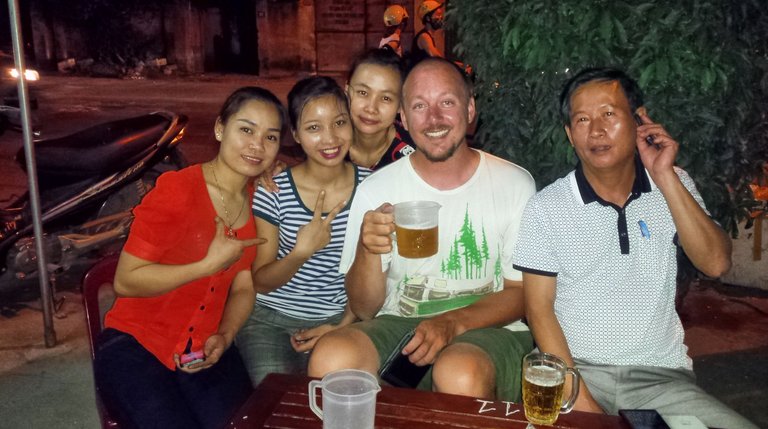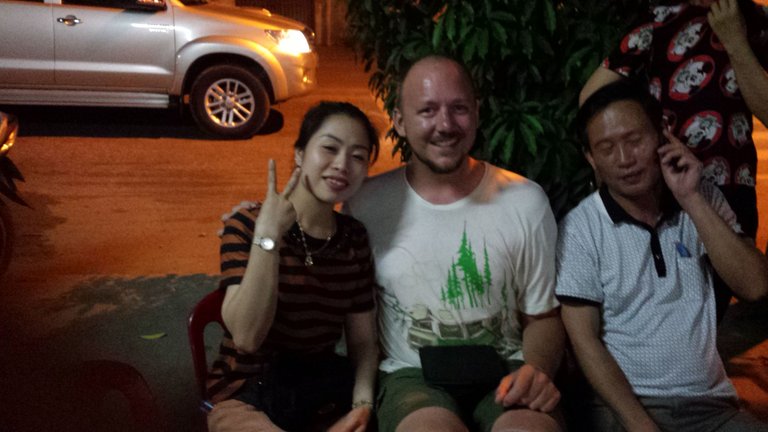 It was too funny. I felt like a mini-celebrity. Everyone was friendly and funny and cracking jokes. The guy on the phone called up a friend that spoke English and then gave the phone to me.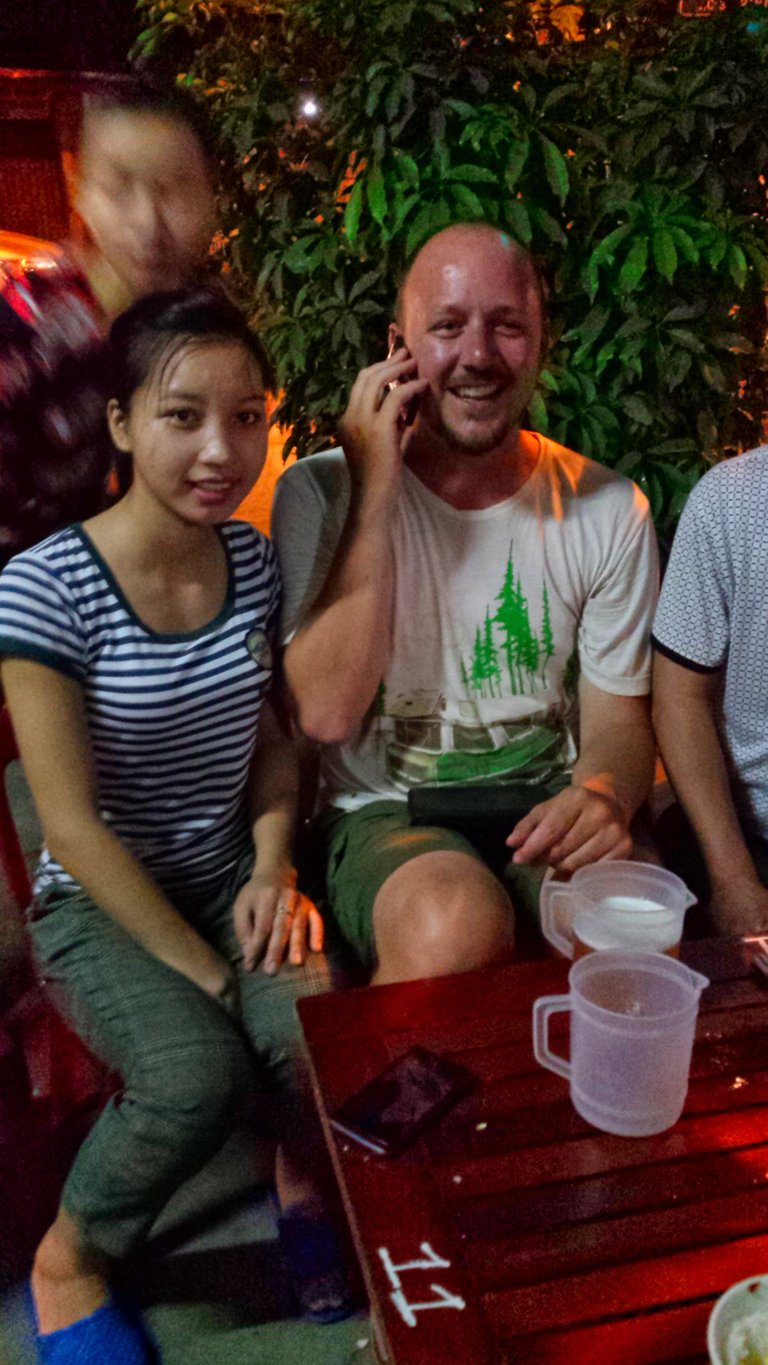 It was awkward to try to talk to the guy on the phone. It was basically "Uh... hello". "Hello.... uh how are you?". "Uhhhh pretty good.". Eventually I just gave the phone back because I wasn't sure what to talk about.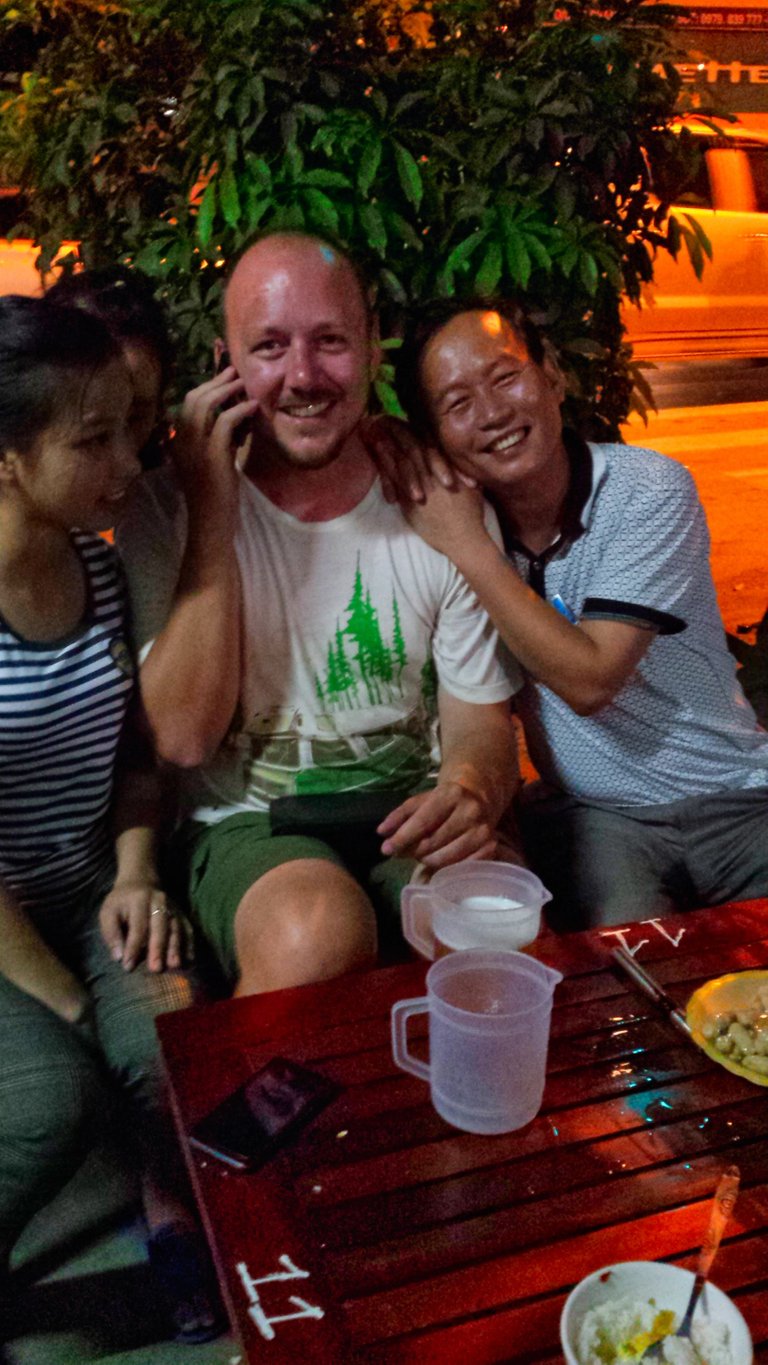 The guy on my shoulder cracks me up every time I look at this photo. It seems a little familiar for being strangers. He was a sweetheart though and it was fun to talk with all of them.
After a while, everyone got their photos and Facebook friends and I was left alone to finish my beer.
It's the closest I've ever been to being a celebrity. It was kind of cool, but not something I'd want to deal with every day. I had great time with everyone during my night in Vinh. I didn't care much for the city itself, but the people made it into a fun and special night.
That's it for my trip to Vinh. I can't really say much about the city, but I had a great time here. The next day I was back on the road, headed towards Hanoi. I hope you'll stick with me as I continue the journey.