Hello again fellow travellers! I've been a bit busy lately and haven't got the chance to post much but I finally got my hands on the PC and Hive and I would like to share an amazing experience with you. The first time I came to Thailand I didn't know anything about the abuse of Elephants that are used for riding, etc. and ignorantly even wen't on one of these 'adventures' as a part of our full day activity tour. To be honest I learned about all of the bad stuff on Steemit after I posted about it and started looking more into how bad it gets some places. There are several Elephant Sanctuaries in Thailand that are rescuing elephants from various places of abuse. They are still tourists activities but the elephants are free to roam, not chained or hurt in any way and for the most part the humans go by what the elephants want to do and not the other way around. We went to the sanctuary in Pattaya twice - once only with Nat for her birthday and once when my mom came to visit a year later.
Elephant Sanctuary - Pattya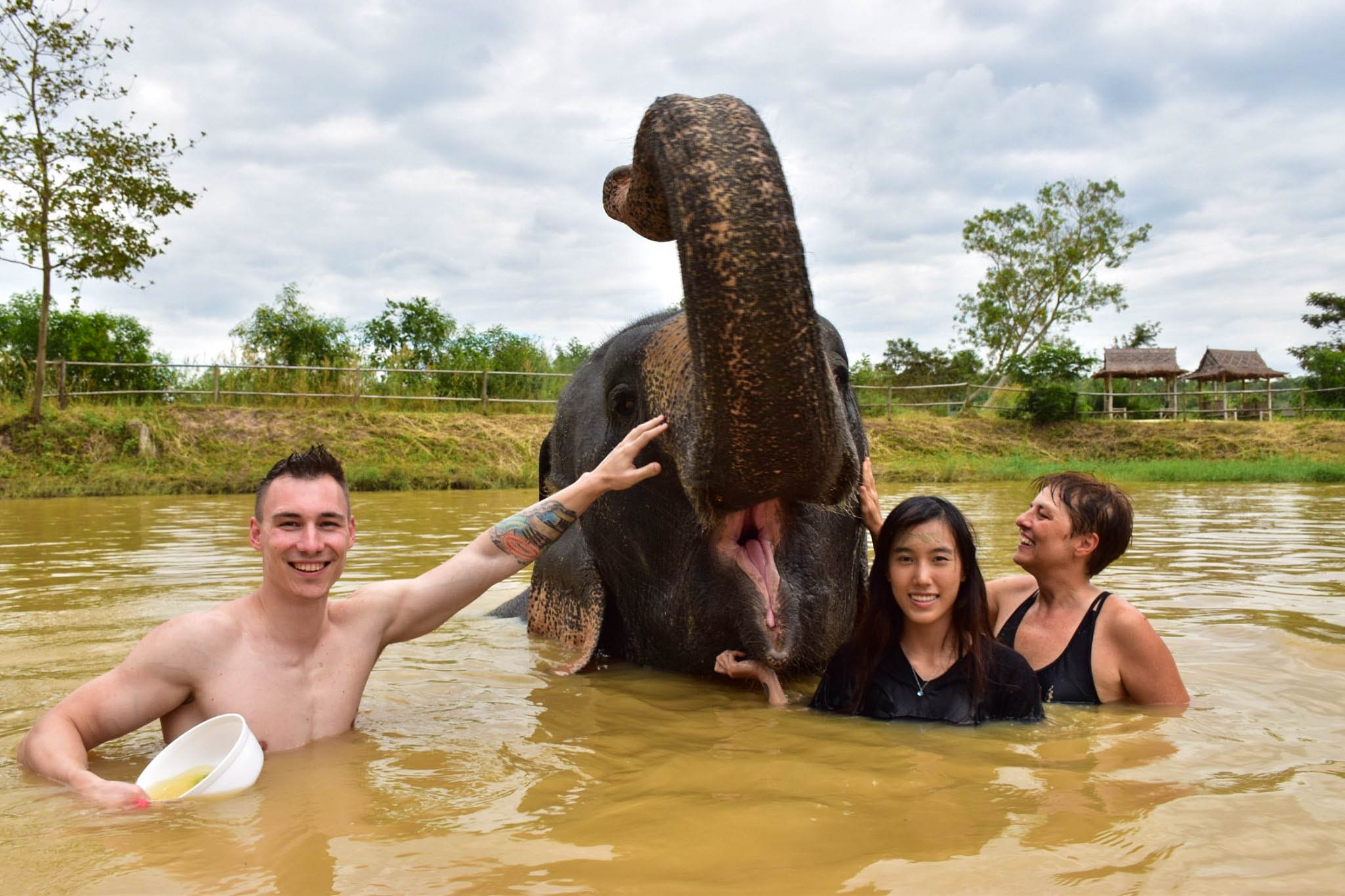 The sanctuary supports itself off of tourists and is able to take care of the elephants mostly from that income. It is still a business but a lot more ethical one and does for a great experience. It usually takes half a day for the whole activity. You arrive and they explain a lot about the elephants. Their behaviour, what not to do around them and with them. They introduce each elephant and talk a bit about where they came from and how they are doing now. The second time we went to the place they had just saved a baby elephant that was so distressed, it had a handler around at all times and we weren't allowed to go near it much.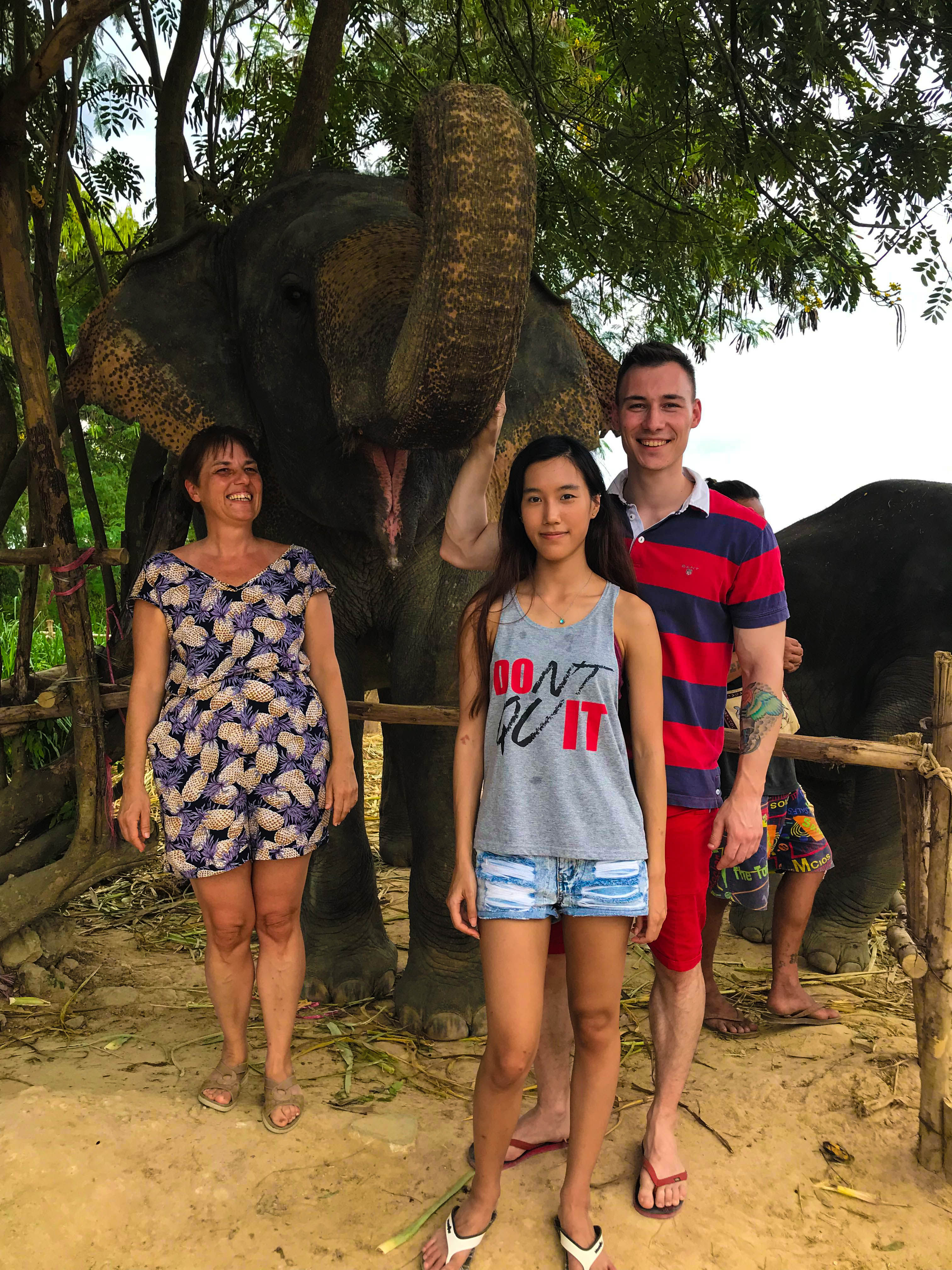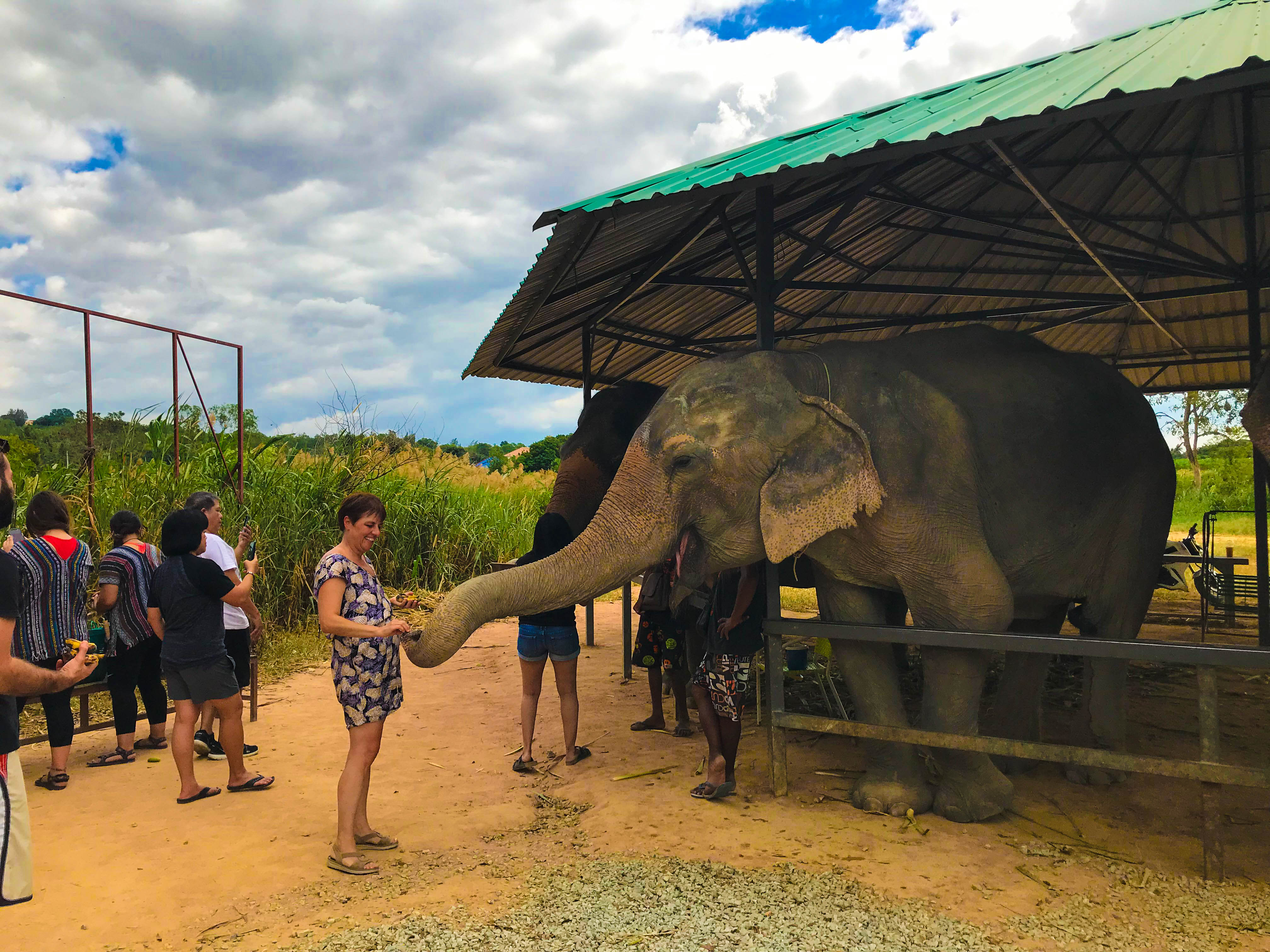 We start with feeding the elephants. They eat a LOT and the menu consists of fruits and sugar canes. They are behind a fense but free to walk anywhere. You can let them reach for the food or make a gesture so they lift their trunks and you give the fruits straight in their mouth. The feeding takes awhile because as I said - they do eat a lot. After that is done we change into our swimming clothes and get ready to get muddy.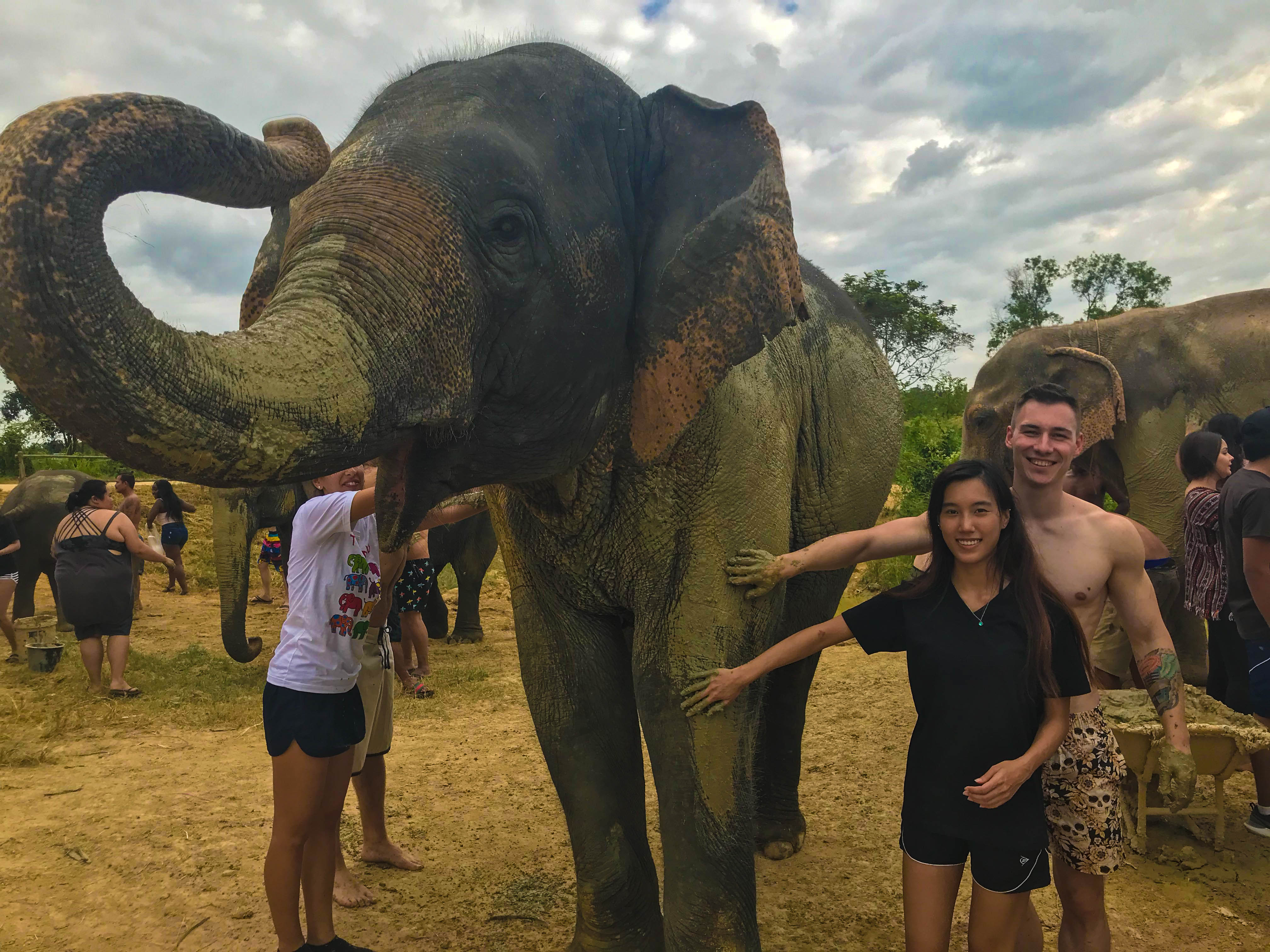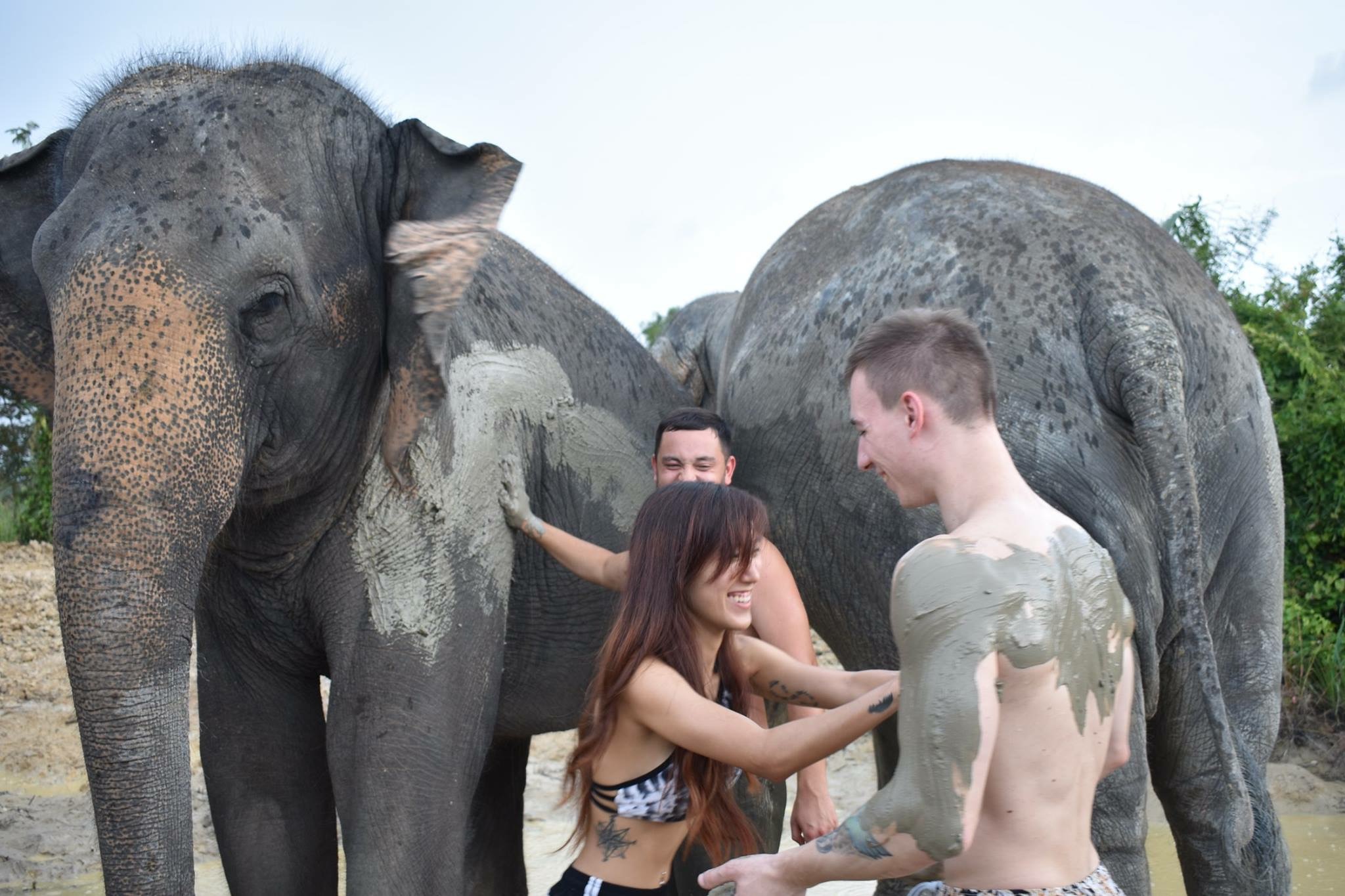 We walked with the elephants towards a muddy area. They enjoy this quite a lot since they get heated from the sun and the overall hot weather. It is a way for them to cool down in the afternoon. The sanctuary people bring buckets of mud and we cover the elephants with it.. and ourselves because we are all just a bunch of kids when you give us a bucket of mud to play with.. After that is all set and done we move to the 'pool' area to rince and wash the elephants. They do love the water and even play while in it. Some will spray water at you to get your attention or roll around and stay under water with their beak above.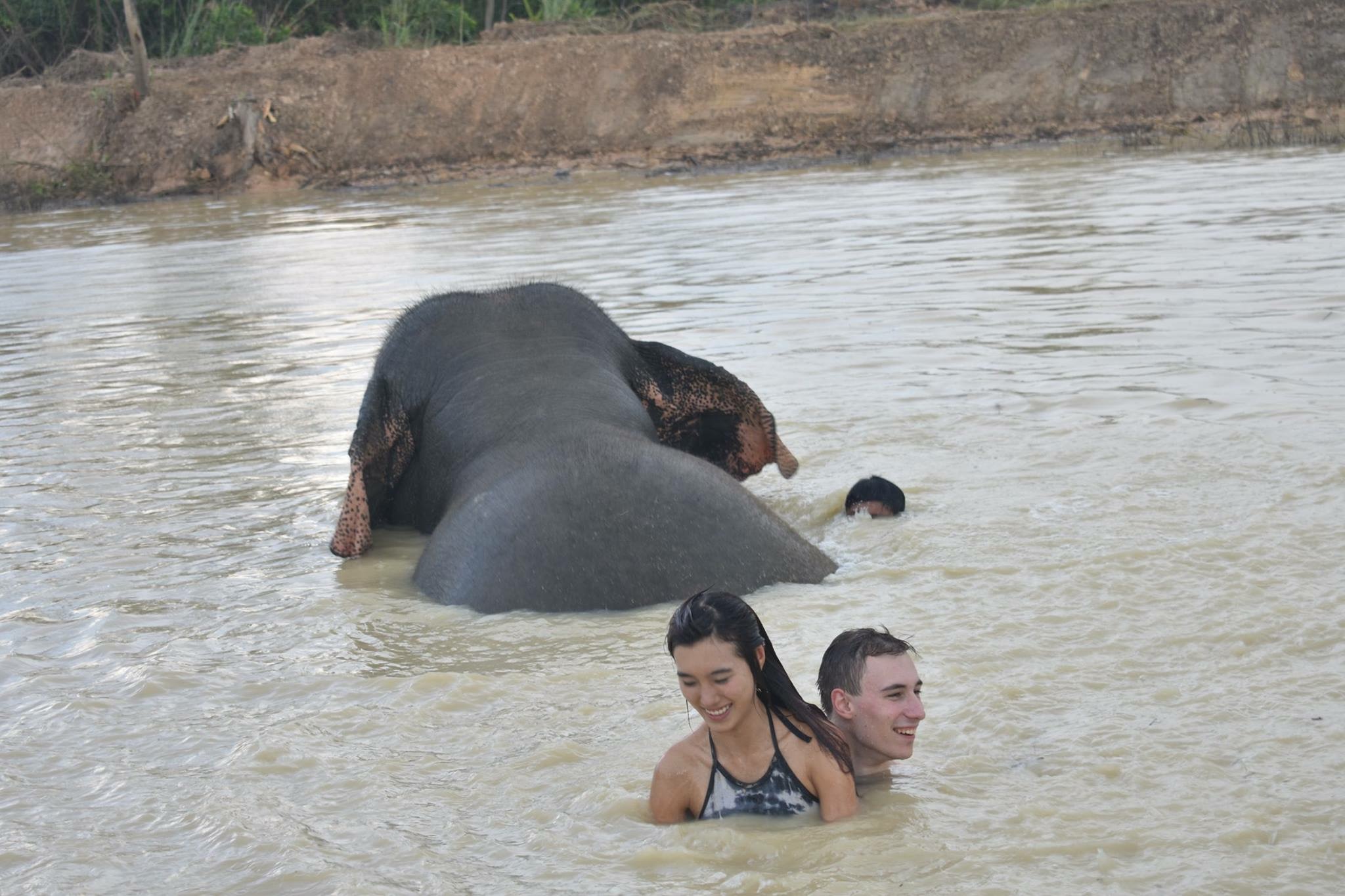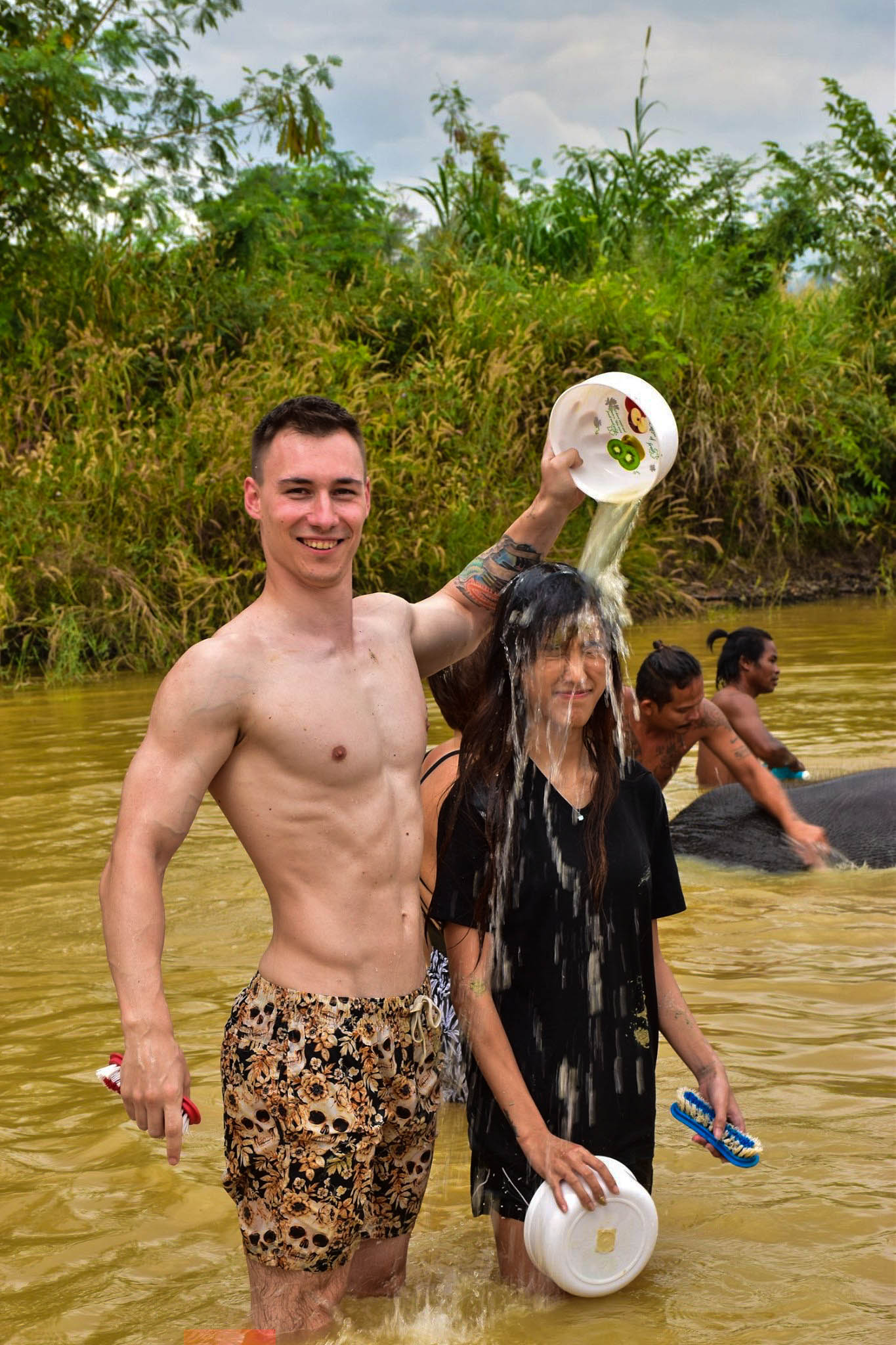 Even though we go for a swim with the elephants the mud sticks everywhere and after the pool party is finished we go for a shower. There are outdoor cabins that we can use for that purpose. While we are doing that, dinner is being prepared - traditional Thai buffet. The last part of the activity is showing us their workshop for making eco paper from the elephants poop. They go through the whole process of washing, drying and preparing it. They let anyone that wants to give it a try a moment to do so and then we moved to the very last bit. They had prepared envelopes made from that paper as well as cut out different shapes and letters to be glued on. It was a bit of a kids activity but everyone had fun customizing their own envelope to keep as a memory. And no the poop does not smell because of the way it's processed. You can't say what the paper is made of before anyone tells you, but it isn't a grade A thing. The surface is rough and the layers are quite thick. Anyhow it is a way to utilize something that nature gives you instead of cutting more trees. :)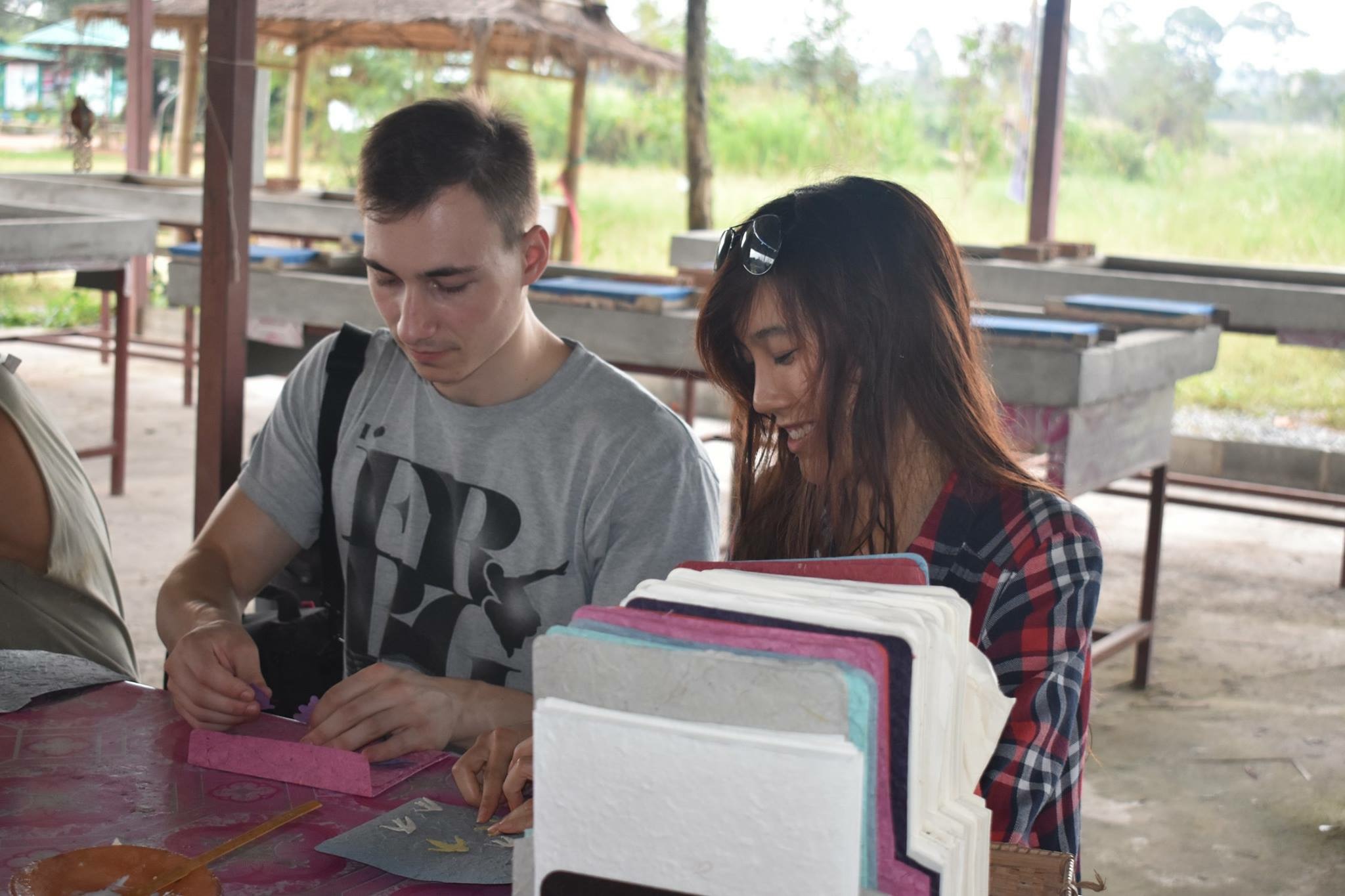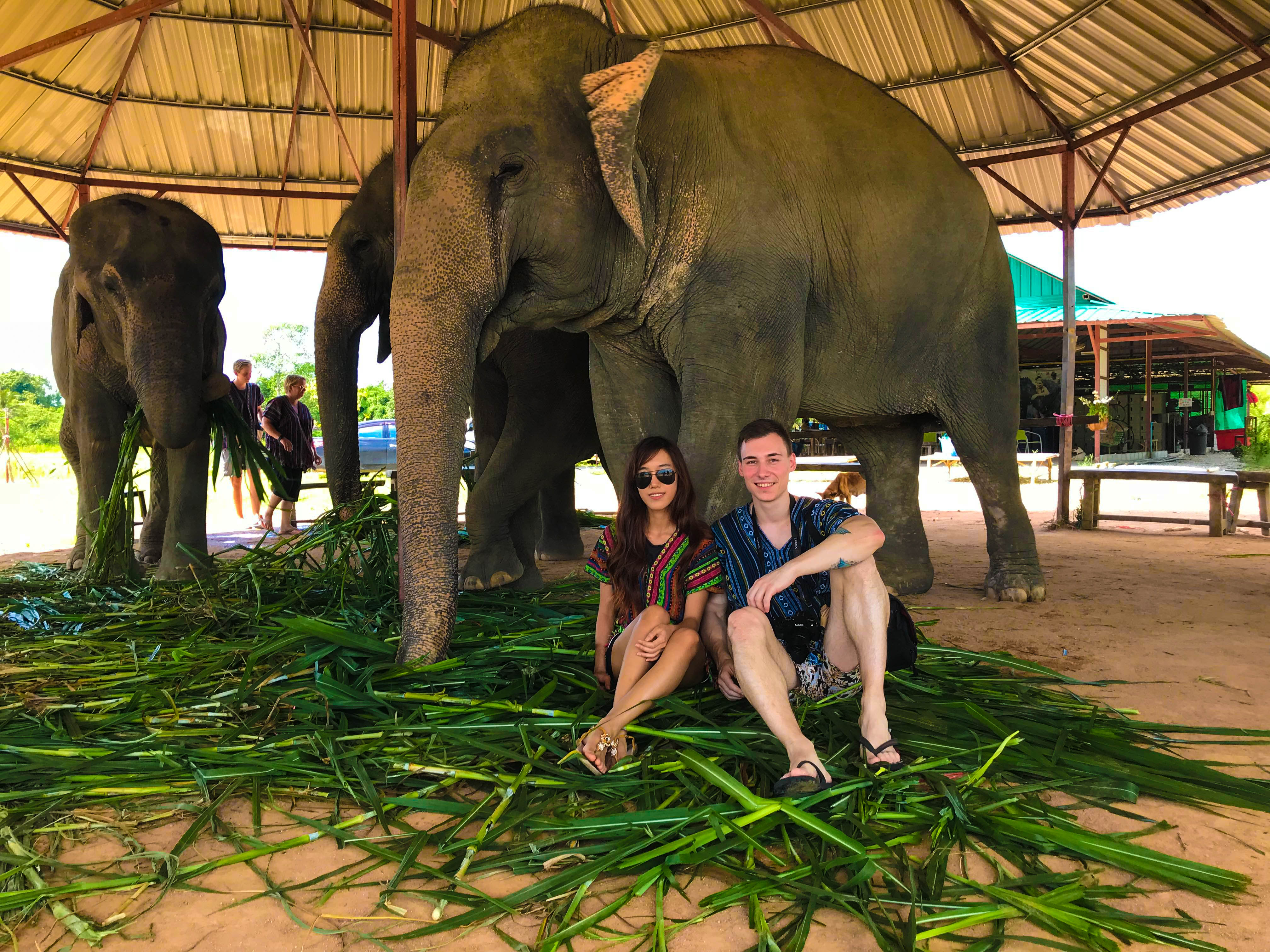 The first time we went to the place they gave us these robes as a gift and we were wearing them around while doing the activities. This picture we took right before we went to the mud flats.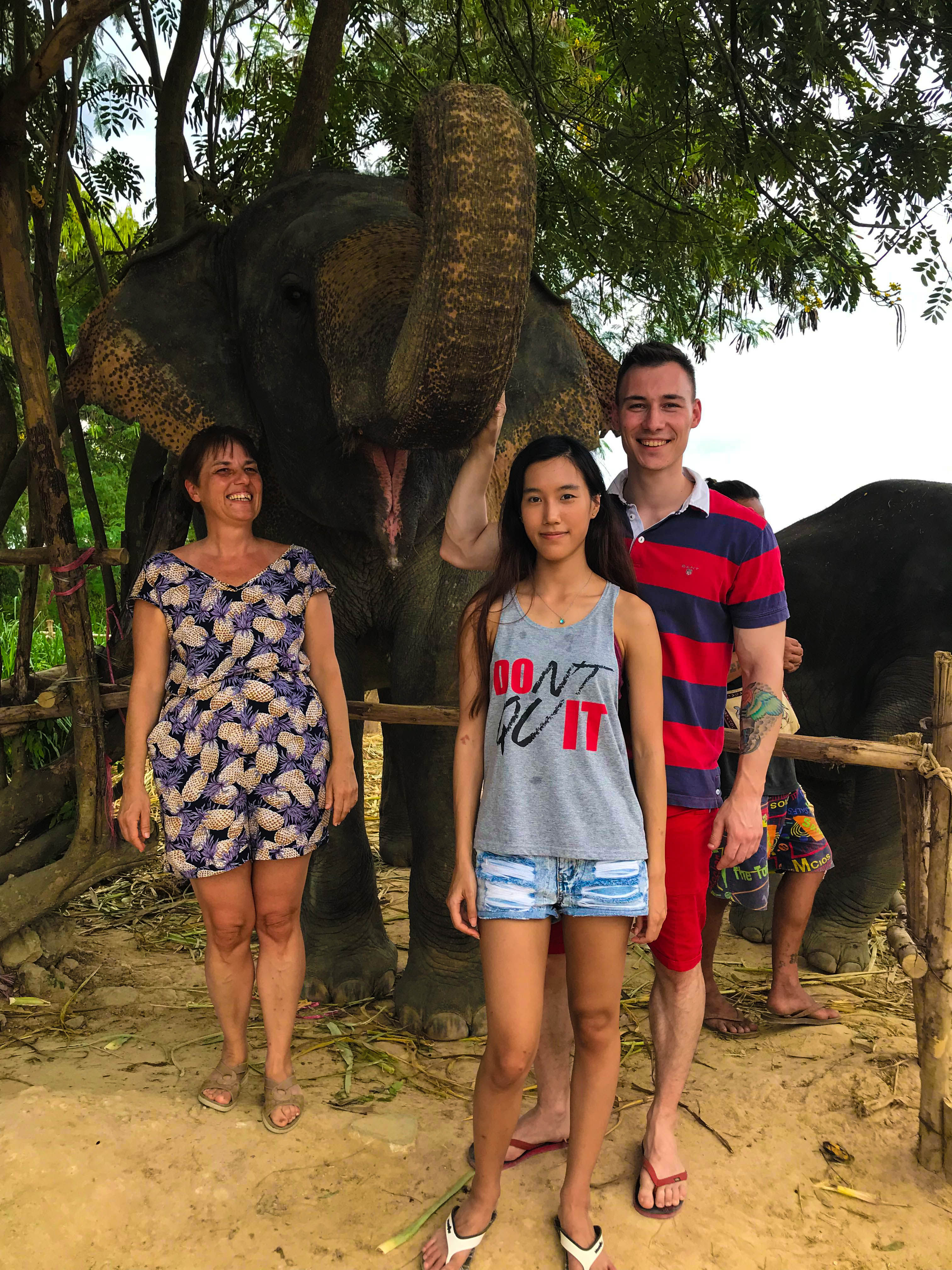 This one is with my mom - @nelinoeva and Nat from our last visit.
The Elephant Sanctuary in Pattaya is an amazing place to visit if you love animals and want to experience something different. It isn't very expensive - it was about 60$ per person for 4-5 hour long activity with food included. The same group has sanctuaries in Phuket and Chiang Mai as well which are a bit bigger and have more elephants in. It's a good way to support a great cause as well. Elephants are such amazing creatures and it's a shame what we do with our nature and it's habbitants everywhere, bringing them to near extintion. If you ever go to Thailand you should definitelly visit one of those places! It's 100% worth it!