Splash!!! Waves crashing everywhere….
Welcome to another edition of #KeepExploring in which I take you with me to a spot (here on Curacao).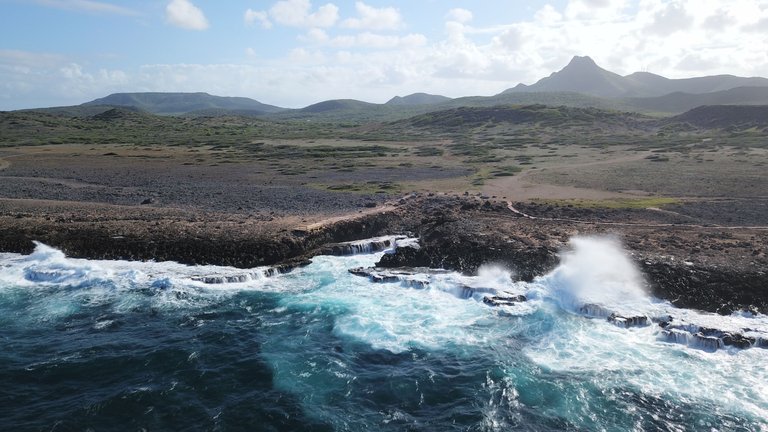 Welcome to Shete Boka
Shete Boka is translates to Seven Inlets.
It's one of the popular natural places on the island. It's set on the north west coast (the wild coast) and that makes for some spectacular waves and water shots. It's about a 45 min drive from the city.
The park opens at 9am and closes at 4pm and cost 4 NAF for locals and 25 NAF (13 USD) for non-locals.
Basically you can spend hours in the park. Make sure to bring enough water and to pace yourself though. The heat in combination with the salty drops from the ocean makes for a potentially sticky/sweaty situation.
Matter of fact, you might want to bring a cap and some extra clothes with you too! Don't worry though, you can easily combine your visit with a visit to one of the natural beaches nearby.
The park offers you a chance to just enjoy nature's beauty. There are 7 inlets and they're all different.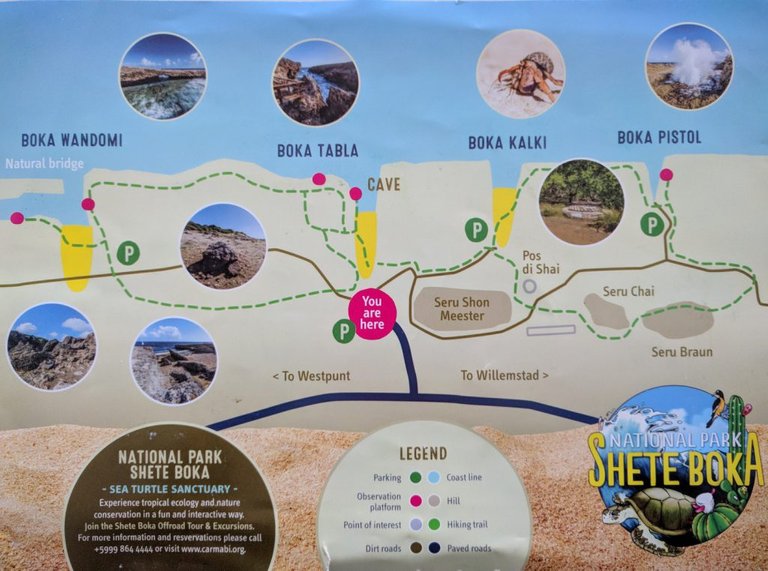 Handy Map of the inlets
Source: Google
Boka Pistol is the most popular because of how the water splashes and get up in the air. There is also a cave, a natural bridge and a couple of beaches (not for swimming).
If you're lucky you'll also see some sea turtles. They seem to easily swim around amongst the waves.
Now why do I love the park?
Pictures! I can stare at waves for hours… Literally hours. It's so therapeutic!
Also it's makes for excellent shots! You can create some interesting things with your phone, videos, slo-motion shots. Or go slightly more professional and get your camera and drone involved!
Here are some of my favorite creations so far….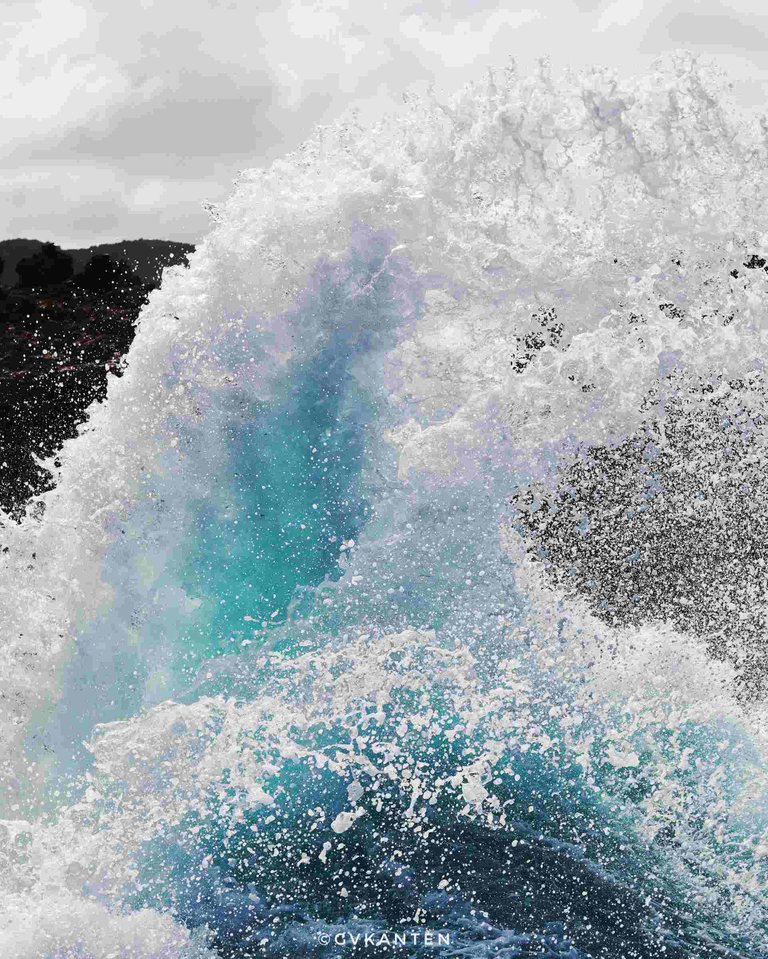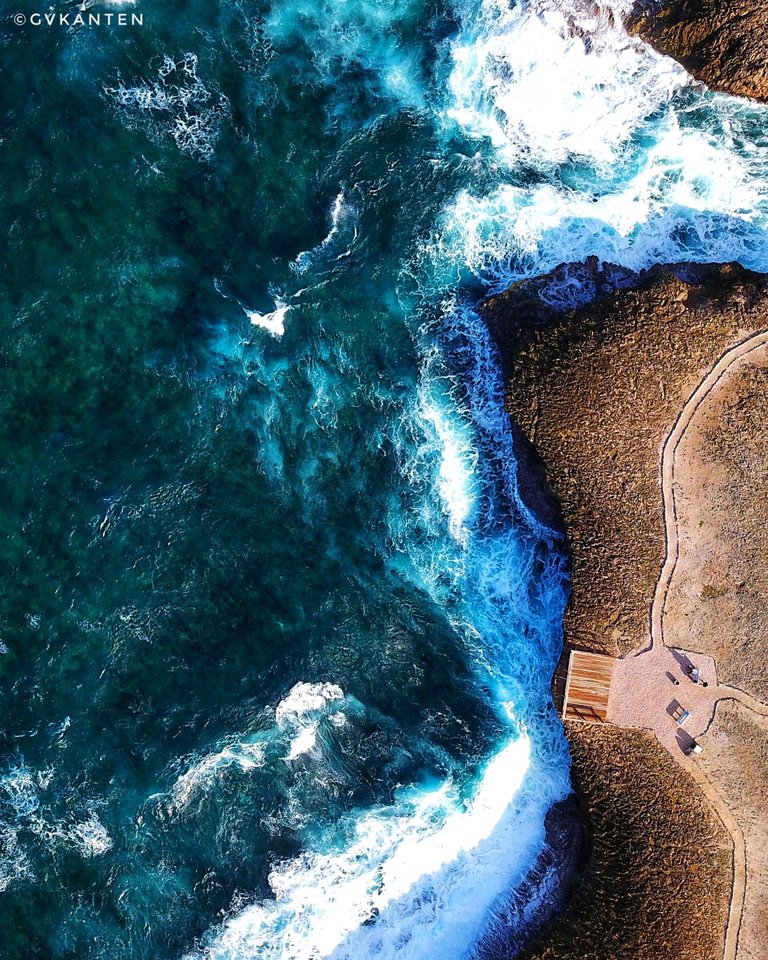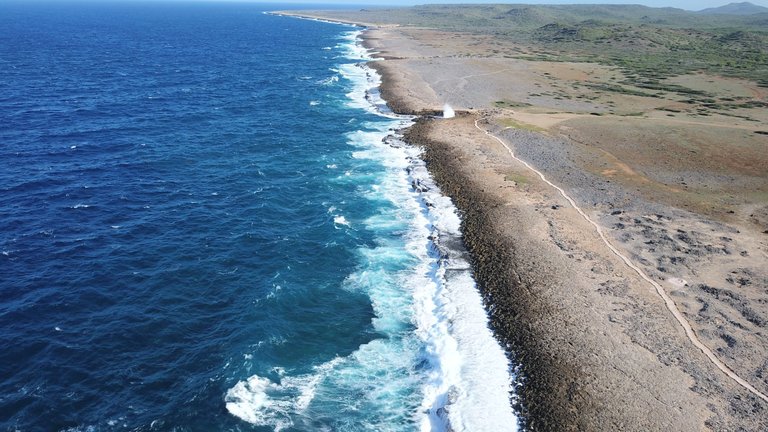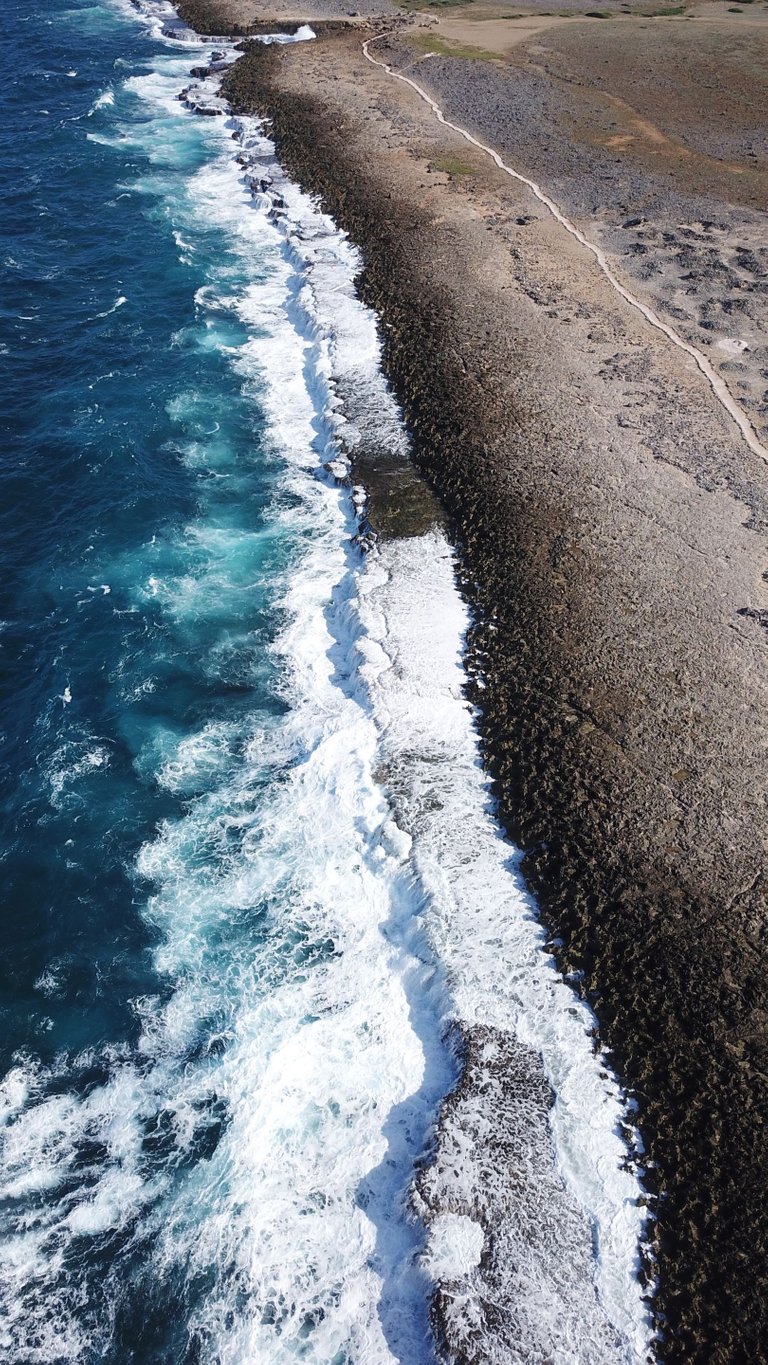 It's not all water though, you also have some nice trees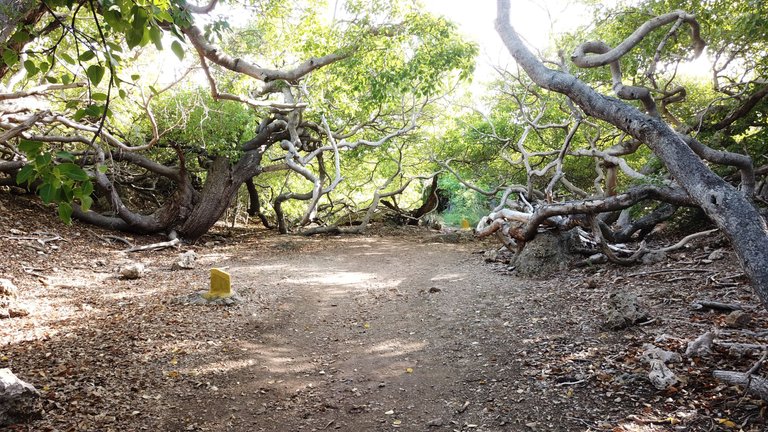 walk to one of the beaches
That's it for this edition!
Hope you enjoyed it and as always if you have any questions of comments let me know below!
Cheers!
Ps. This is post 18/30 of the #HiveBloPoMo challenge, check it out if you want to join next time!