Last day of travel, we get up early to head towards the last Cala that we are allowed to visit, we reach the place quickly because it is located just 15 minutes from Cala Bianca where we are staying, half the road is identical to that to reach Son Saura , however in this case you turn left at the crossroads and proceed straight for a few km, I recommend you arrive in the morning because the parking lot fills up immediately, you don't pay anything, this is one of the beautiful things of Menorca, while in Italy they pluck you great here they do not exploit this type of speculation on tourists.
From the parking lot in a kilometer on foot you can reach the road by walking along a long and wide forest path that leads to the sea, the view opens right at the end of the path, here too the sea is wonderful but from the ground it does not make it, there is in fact, a path that leads to a promontory where going down the stairs you can also reach a pier where you can dive, swim offshore, take photos and spectacular videos.
I share my ...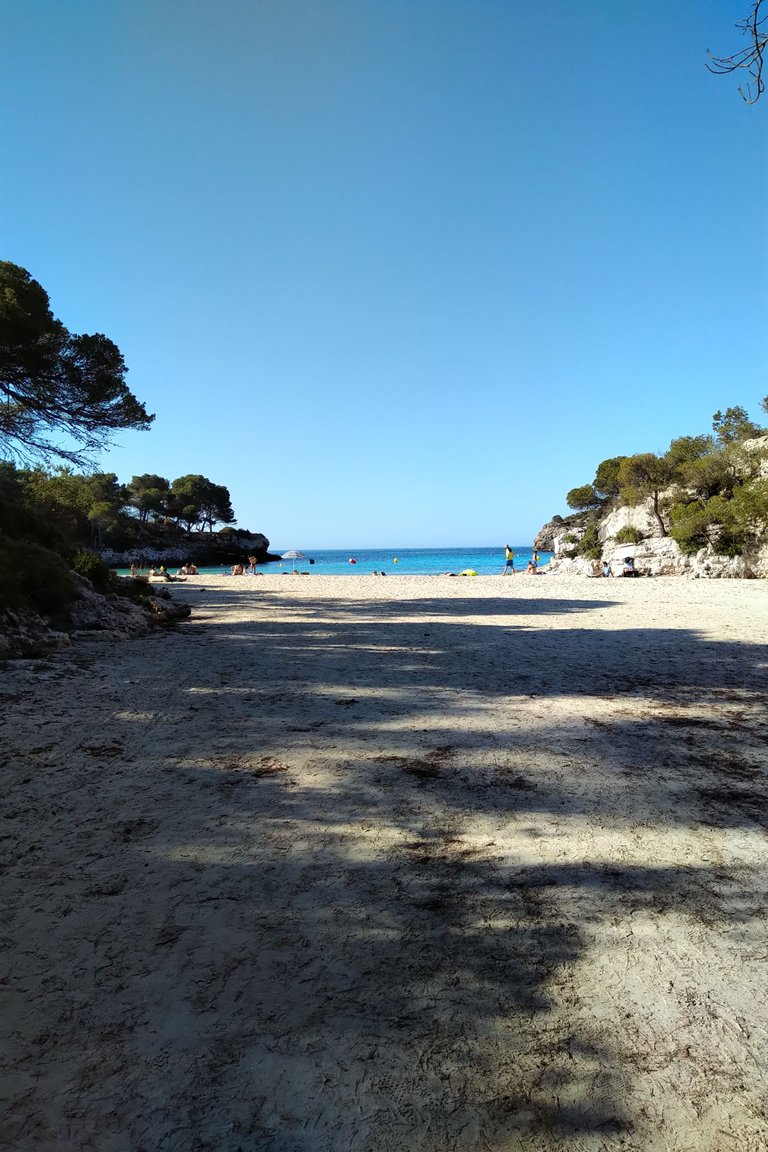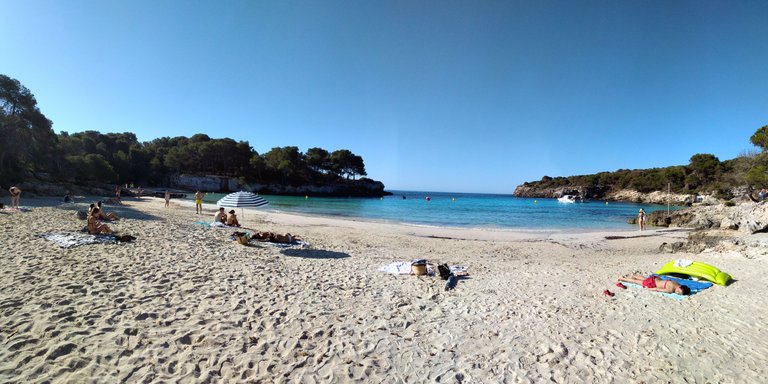 This is the panorama that opens out from the woods, a true paradise.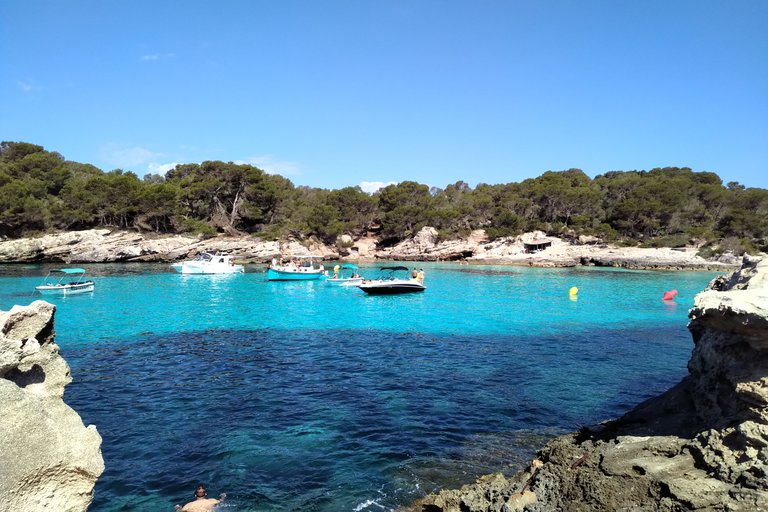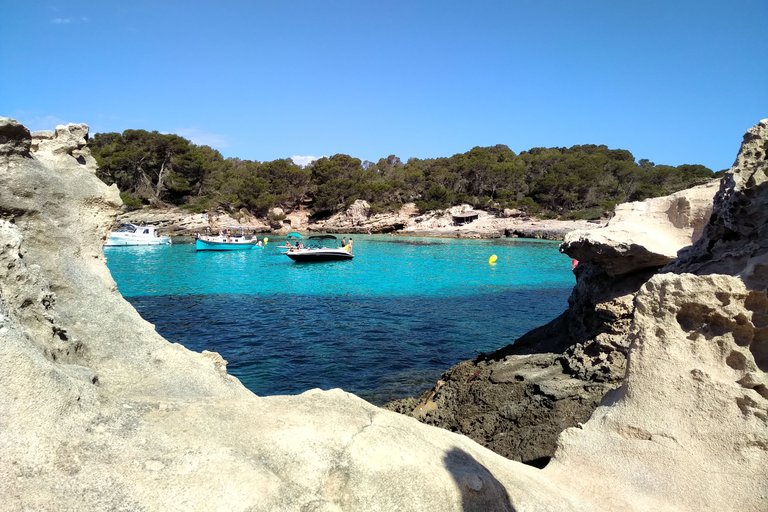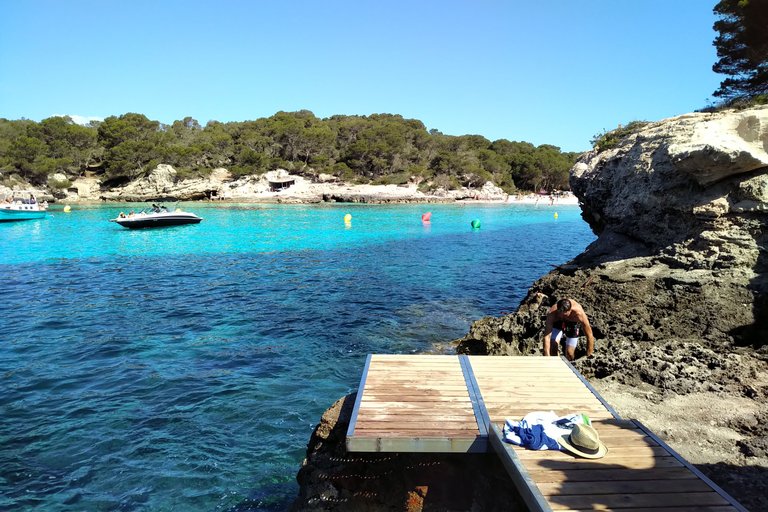 As I said to get to the pier you have to go through the promontory and this is the path that leads there: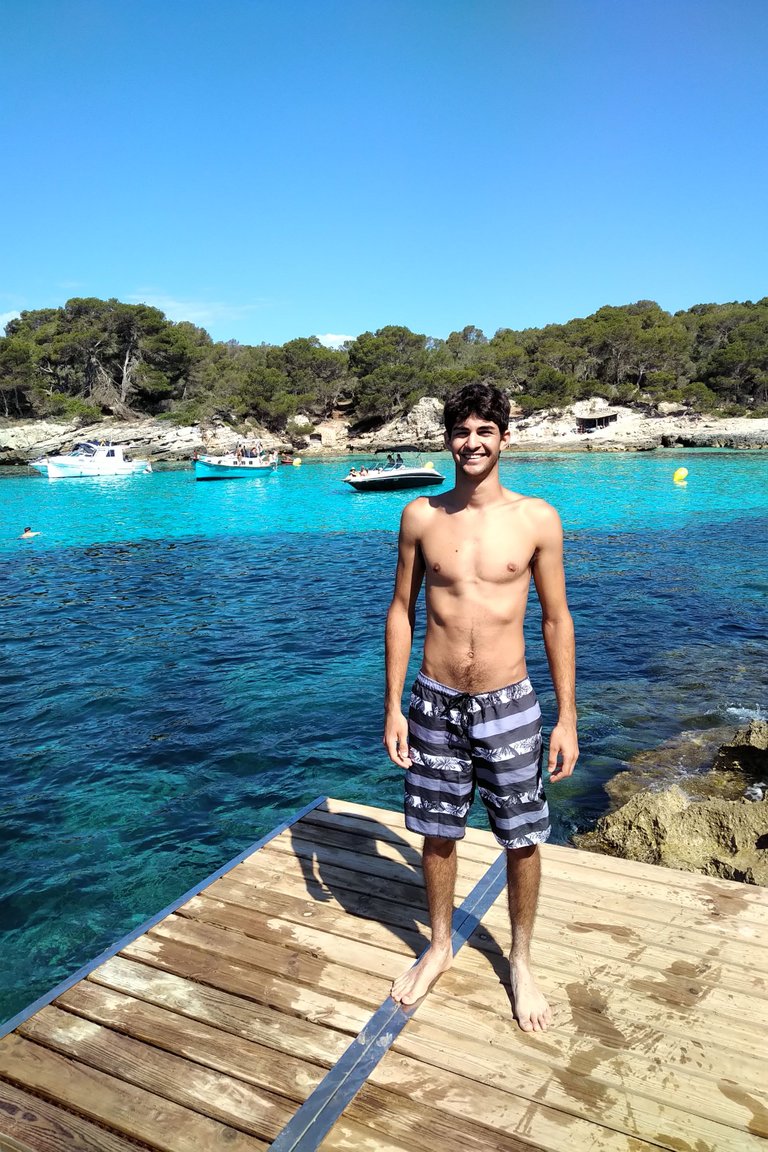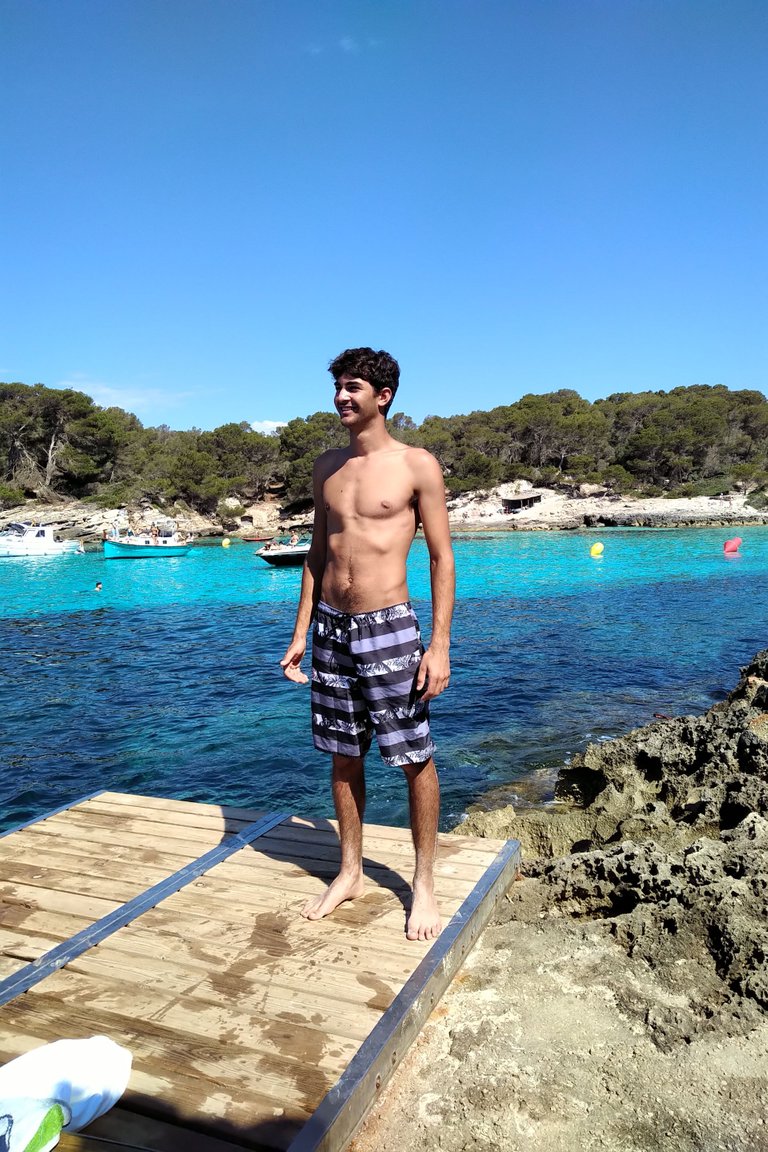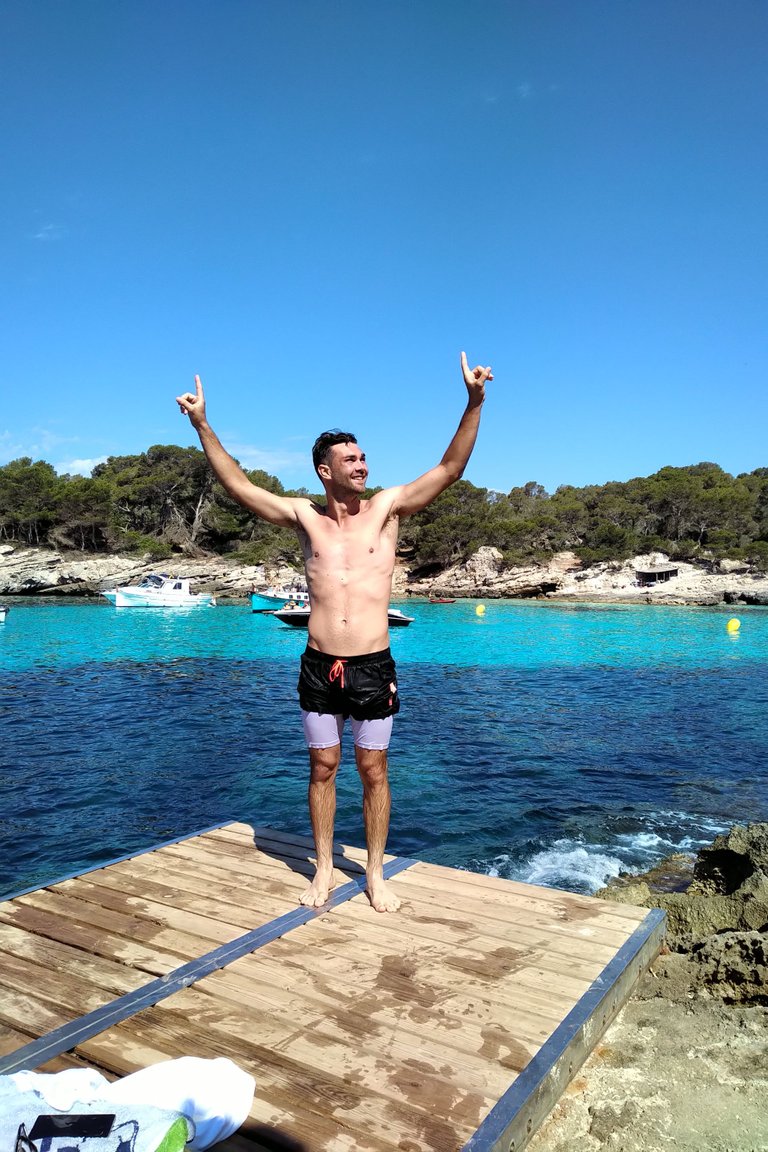 AS if that weren't enough diving from a higher point I launched myself on a jellyfish that completely irritated my leg a gentleman revealed to me that to pass the infection I avoid having to pee on it you can with a rigid paper like the credit card, scrape hard trying to get out all the poison that has penetrated the fabrics and wash in the sea several times during the process, I must say that with me it was effective.
This is the jetty off the promontory where the water is high enough to dive: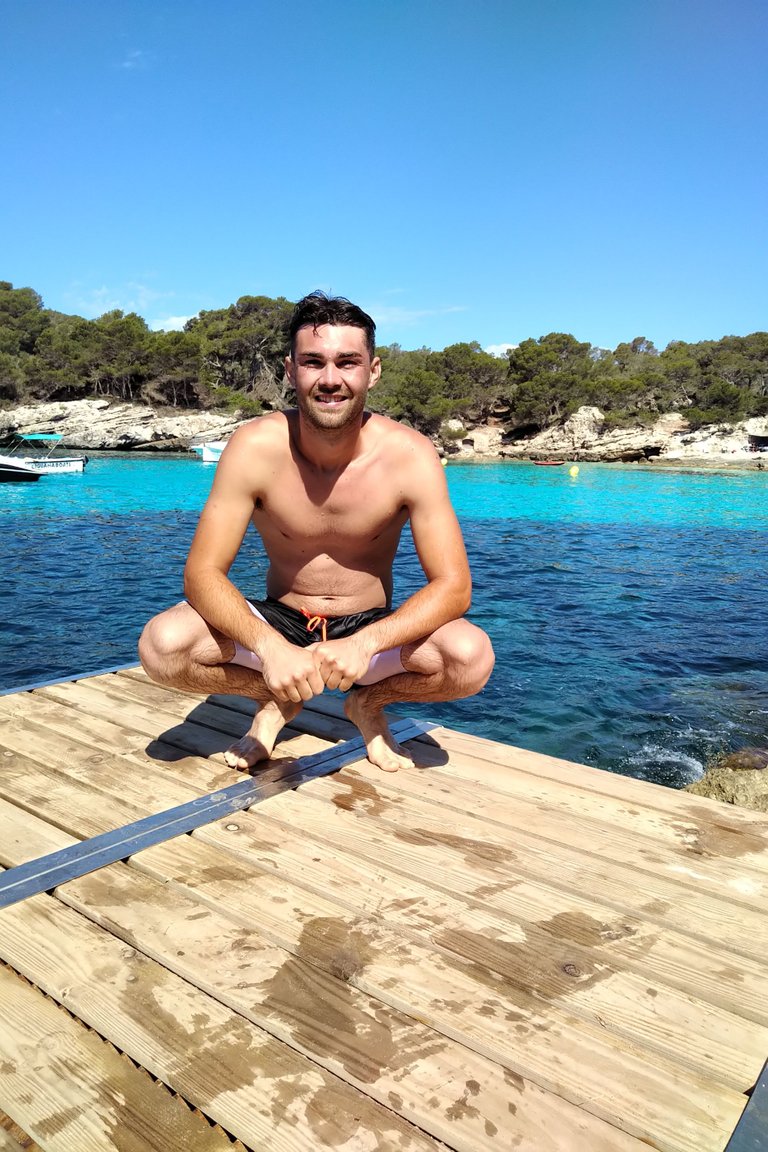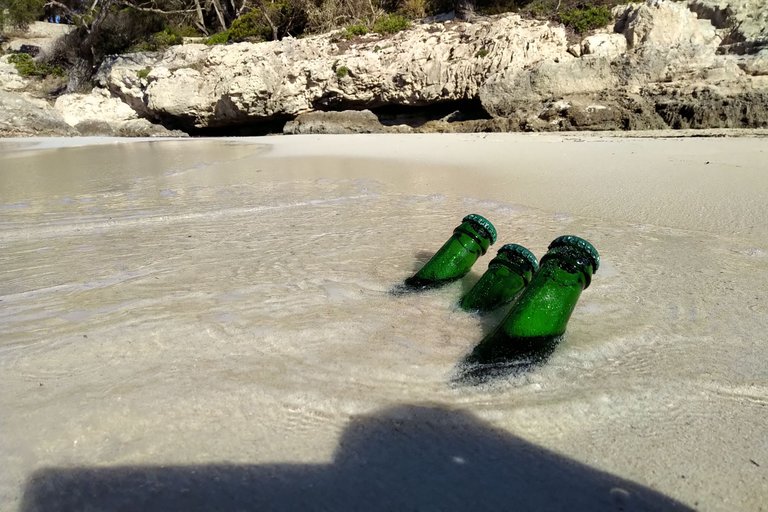 We used innovative geothermal systems to cool the beers ...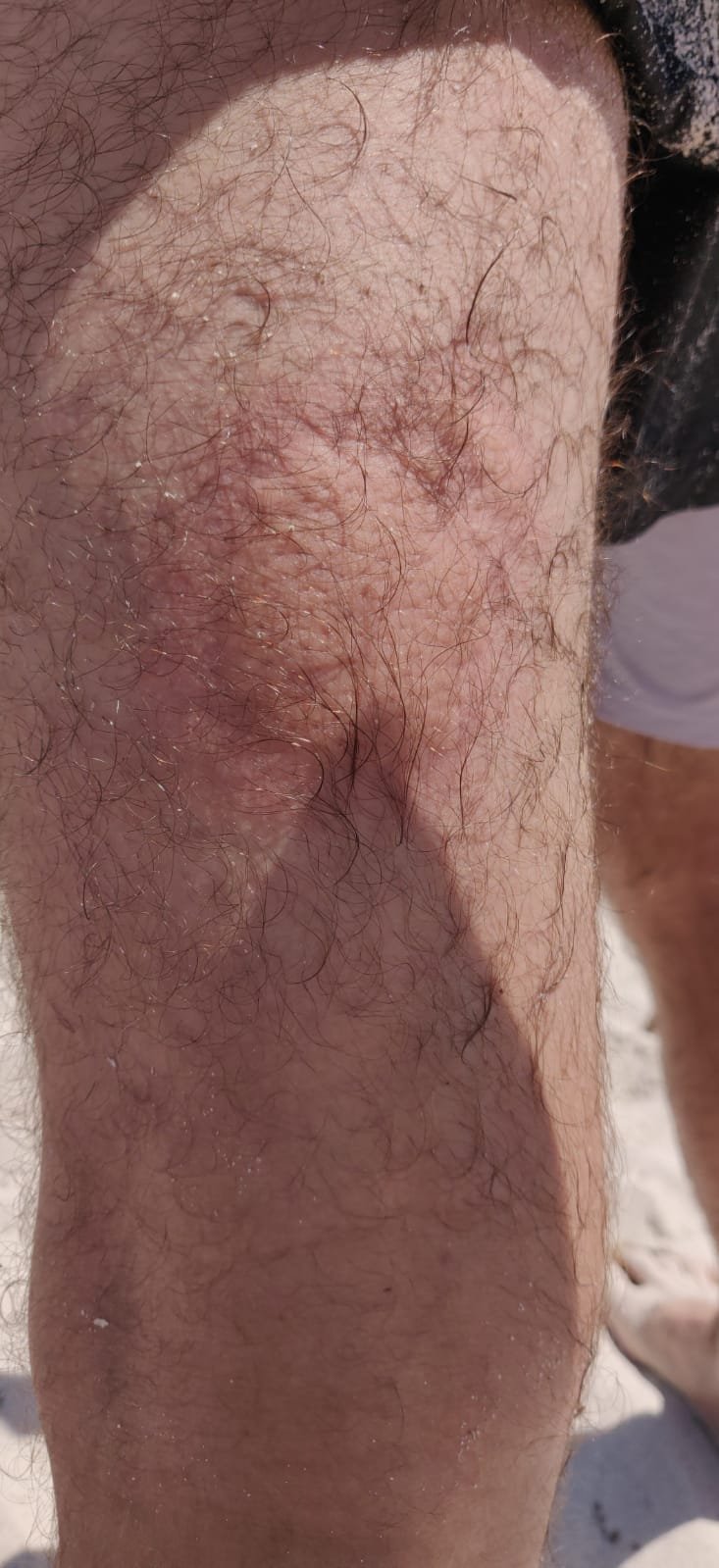 These are the consequences of the jellyfish sting considering that a month has passed and I still have the marks. If you can stay away they don't like hugs ...
Being our last day and wanting to give our best we headed to the most special place on the island I recommend if you happen to go to Menorca you must absolutely see this place is called cova de Xoroi and a cove in the rock like a cave in which there are some bars and a club with a small dance floor, during the evening there was also a show of two truly spectacular artists, believe me this place from my photos does not make it simply magical, impressive like nature sometimes make spectacular works available to us.
Here ends everything about our trip to Menorca, soon I will tell you about a medieval village that I visited this weekend!