Hey guys!
After a very long time I finally got around to being on Hive again and how I missed it. But so much has happened, I can hardly describe it all in one post what I have experienced, so I will make several posts. As you might have noticed in the last two posts, I did a semester abroad of my law studies in Rovaniemi, Finland in Lapland. Therefore, I was also very busy and didn't have my own PC in my apartment from Finland, which is why it was difficult to write. Now I'm back in Germany since a few weeks, even if it still feels a bit surreal, after all you lived in another country for months and got to know great people as well as the culture... if any of you want to do a semester abroad or are thinking about doing one, I can only recommend it to you - it's a great experience and you also learn a lot, for example the differences between the cultures. Right at the beginning, a professor explained to us some differences between the German and Finnish culture, which sometimes helped to understand certain things.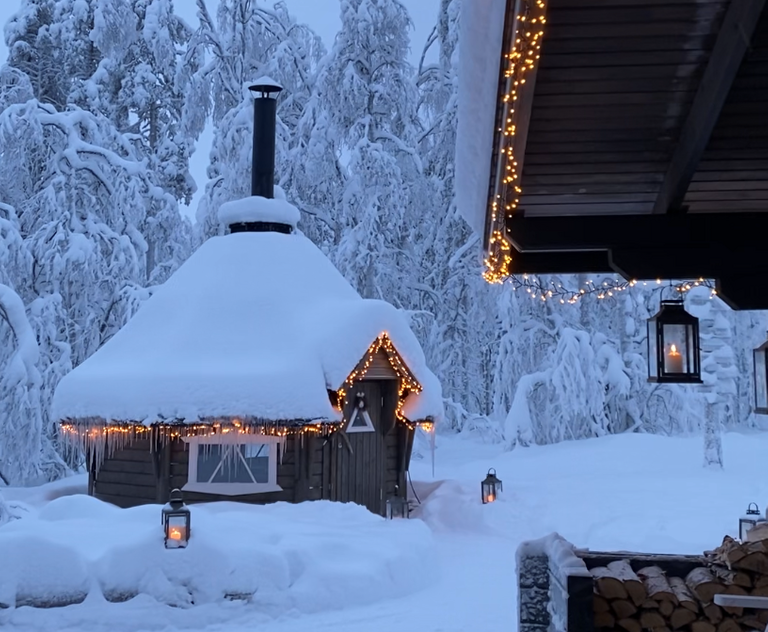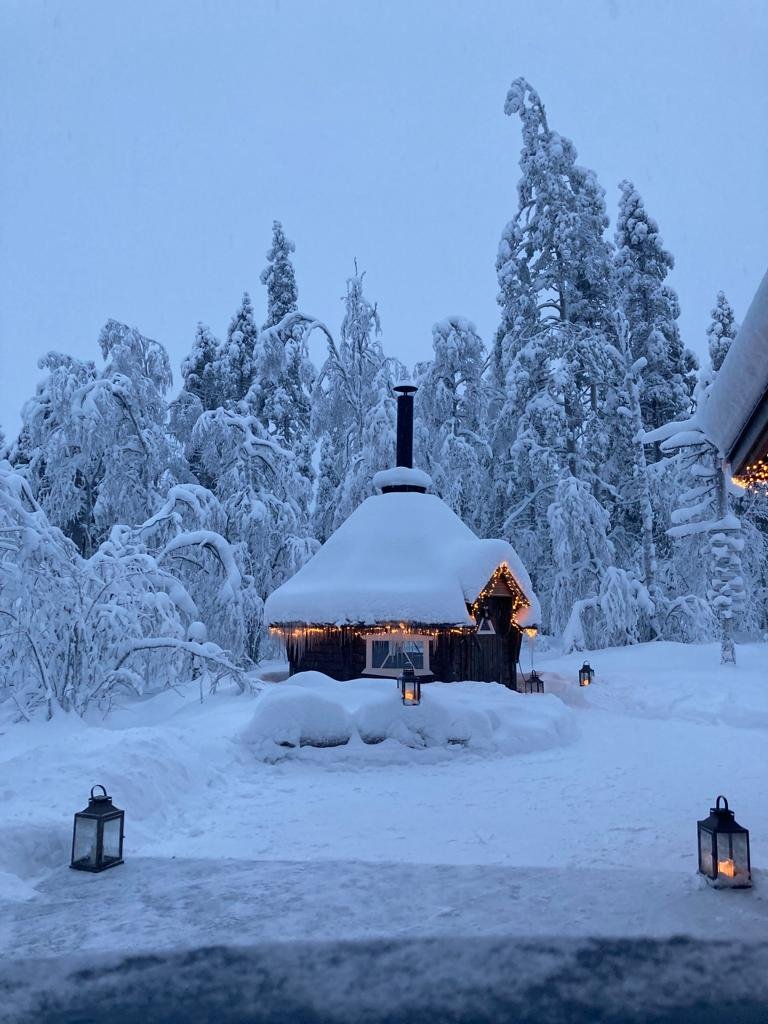 The approach to Levi from Rovaniemi - in a great winter landscape
But enough about the university - today I want to tell you about a wonderful trip I made with a friend - we rented a car and drove to the "neighboring" city of Levi.
In Rovaniemi there are several car rental companies that you can use, it is relatively well developed, probably because there are many students there and because you do not get far with the bike and the high snow in winter. We rented the cheapest alternative and already at the beginning a little light shone: The tire pressure was not optimal. There we had got ourselves into what! But the car could still be driven relatively well (unlike other cars we have driven before) and so we managed to drive to Levi in 2.5h. Maybe it was also three hours, with refueling. With the high snow, you have to be careful and can't drive too fast.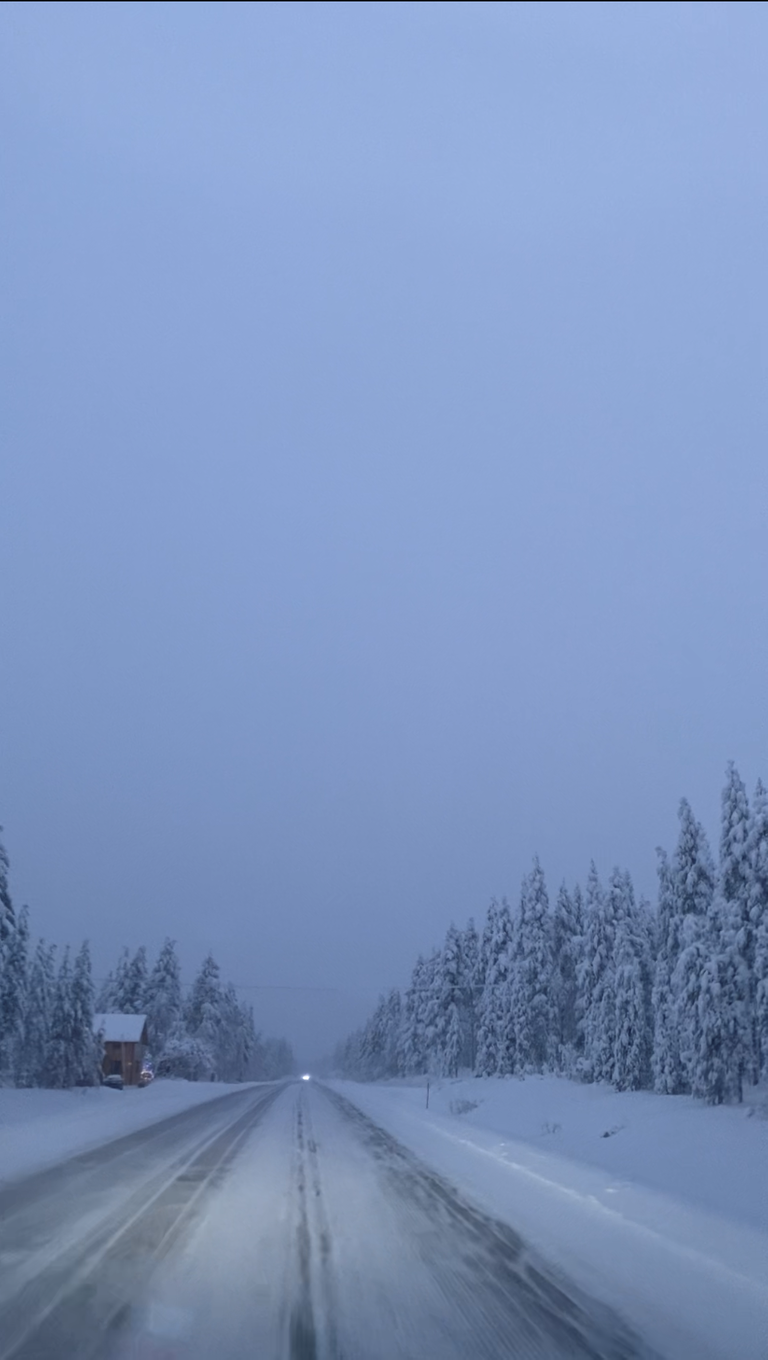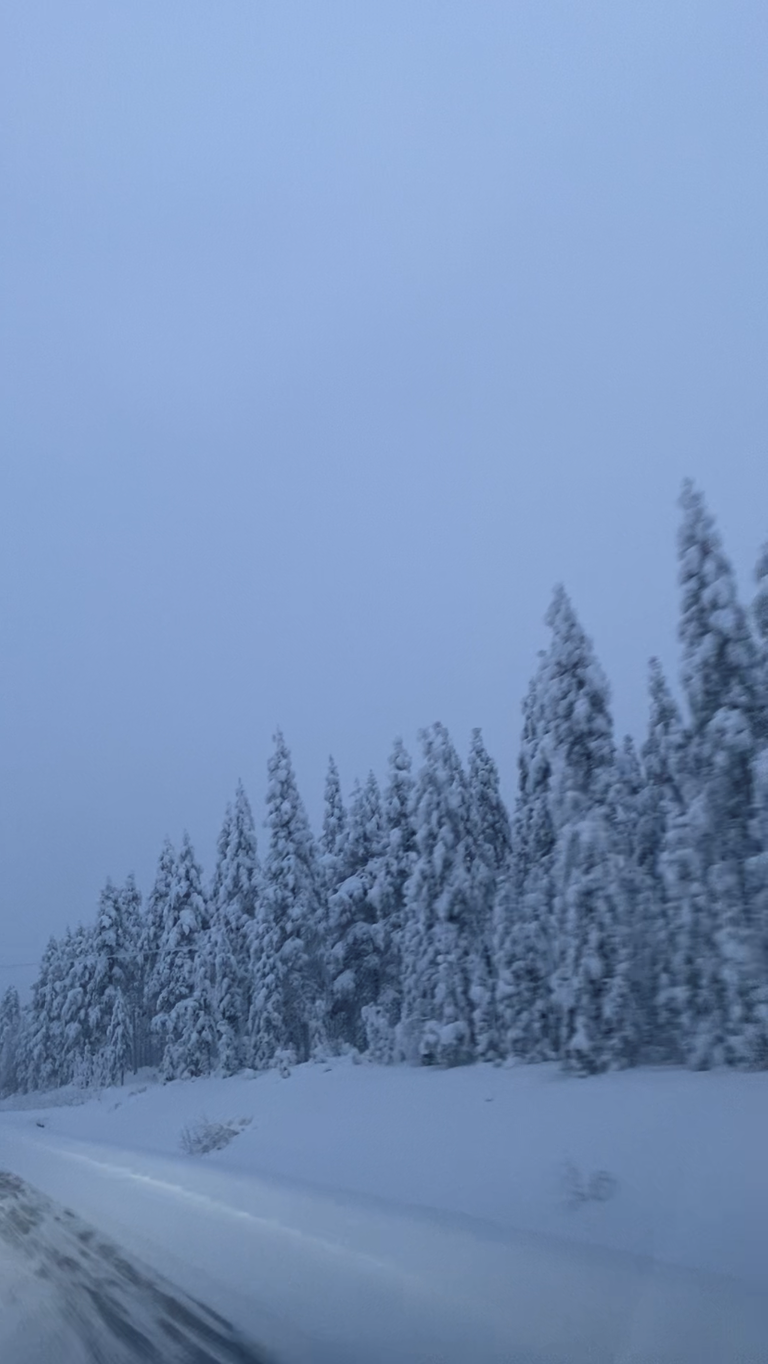 Here you can see the streets - that's what "motorways" look like in Finland - something completely different than in Germany but beautiful and you don't have to worry about traffic jams haha. It was almost a bit dark when we arrived, in the winter months it always gets dark there by 2 p.m.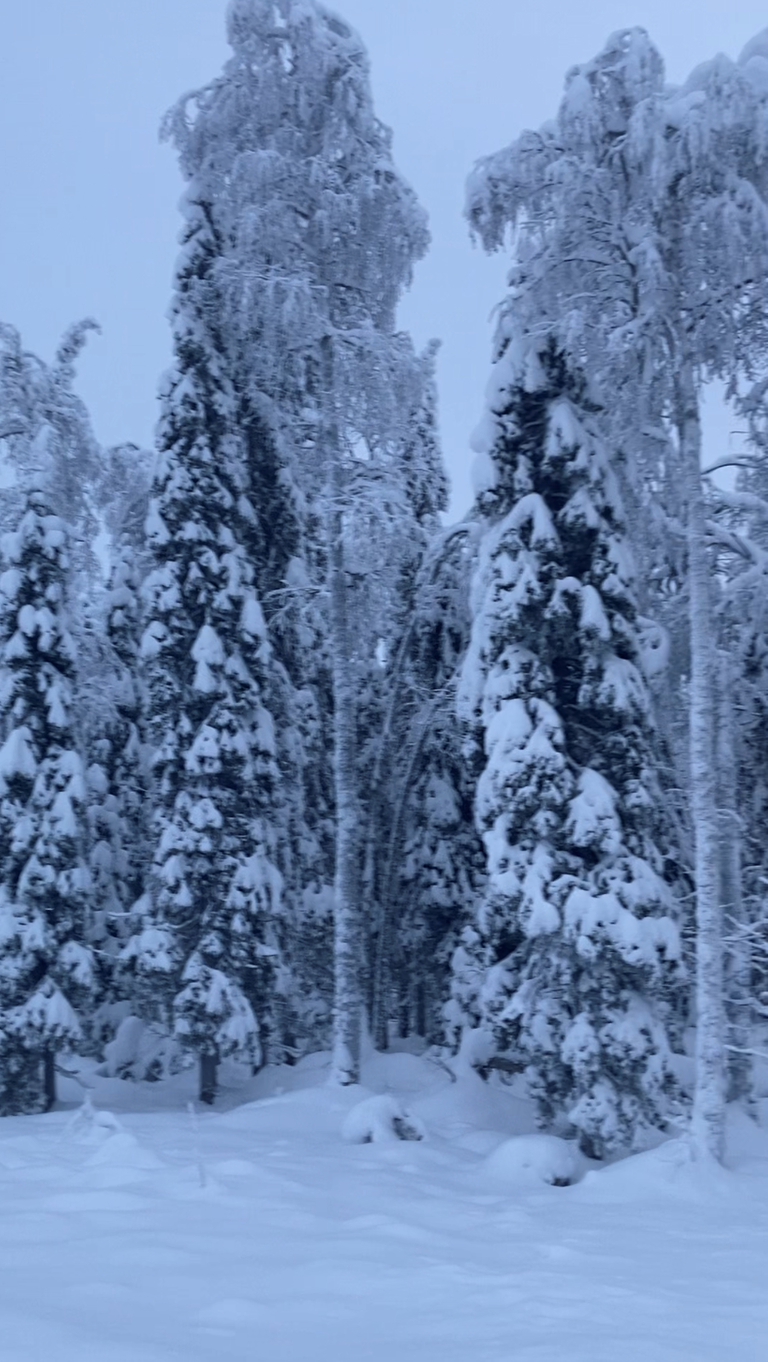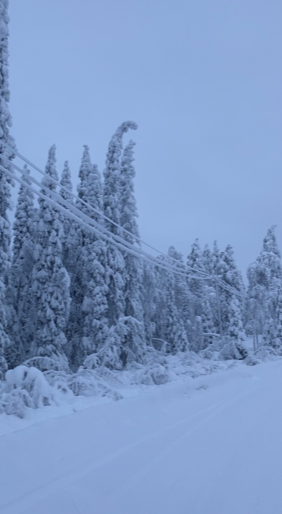 Your own hut to make a fire and a warm pool for a nice spa day
As soon as we arrived at Levifoxfires - that was the name of our excursion destination for the day - we were greeted warmly by the owner waving at us and showing us where we could park the car. He was just busy shoveling the snow to the driveway, where there would probably be fresh snow in an hour. On this day, however, it was still possible, it only snowed sporadically, which was very nice to us. We got out and he and his wife gave us a warm welcome. I think it's a family business because it was very personal and they explained all the details of our spa day - we had a small cabin with a fire to cook food in and also another small cabin with a sauna inside with a view of the white landscape outside and an outside jacuzzi- the main reason we made the long journey and also paid a bit more- I think it was about $230 for 2.5 hours. Nevertheless, it was totally worth it for us, we were very satisfied. The woman explained various things to us about the sauna and the scents, although to be honest I hadn't been listening that much anymore, I'm more interested in the fire and the whirlpool, since I'm not that much of a sauna-goer anyway.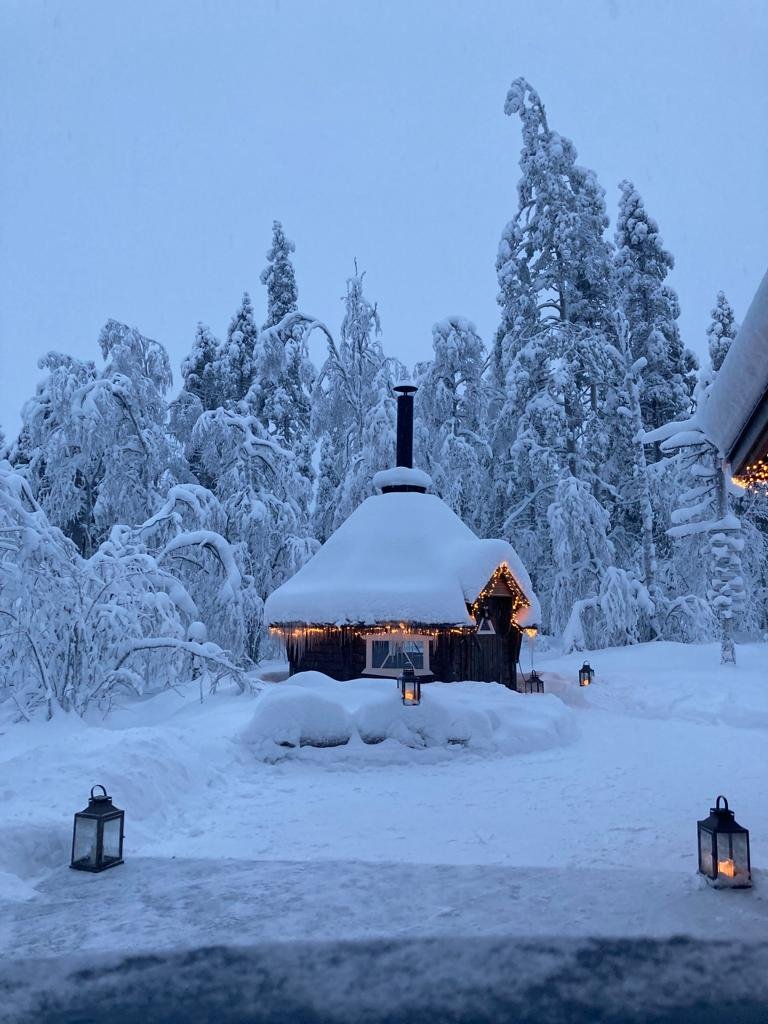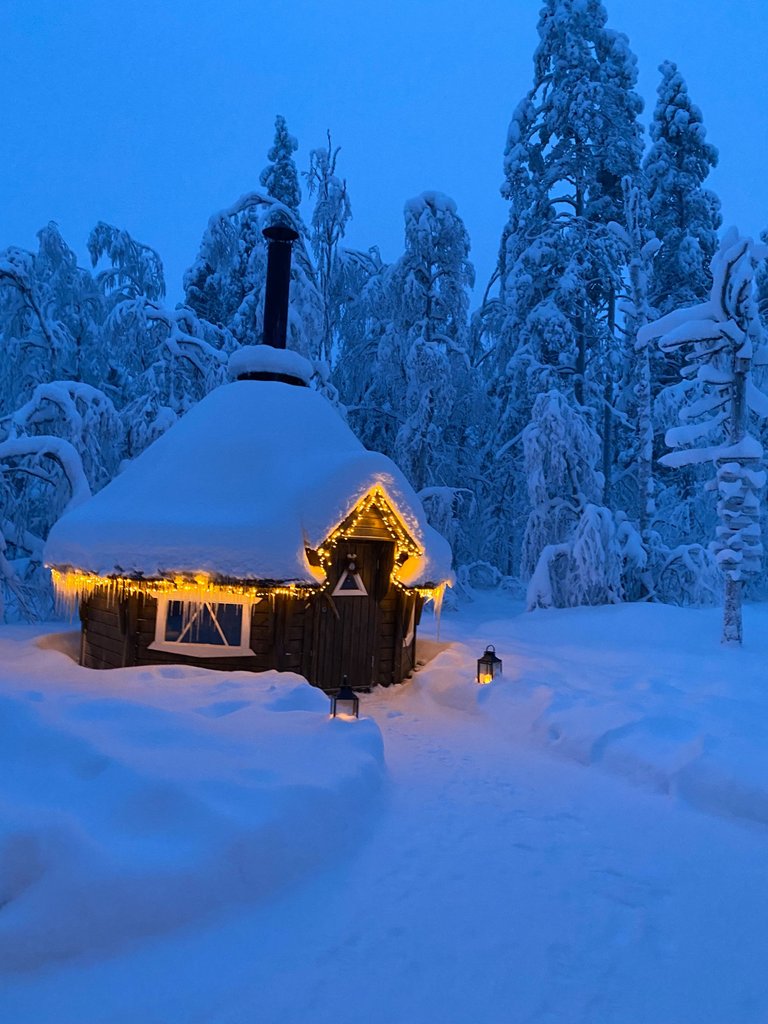 Here you can see the hut, it was beautifully lit and had icicles hanging from it, I don't know if they were real, I haven't tried it but I assume so. We were blown away and the first thing we did was I got in the hot tub and my friends were cooking the meat over the fire. Previously, if you had walked the two steps from the cabin to the hot tub across the ice, it was very, very hot for your feet to suddenly step into the warm water, but after a minute or two they got used to it. The steam rose all around you and it was minus 10 degrees, but it was very warm in the pool yourself, I could have stayed in it for hours!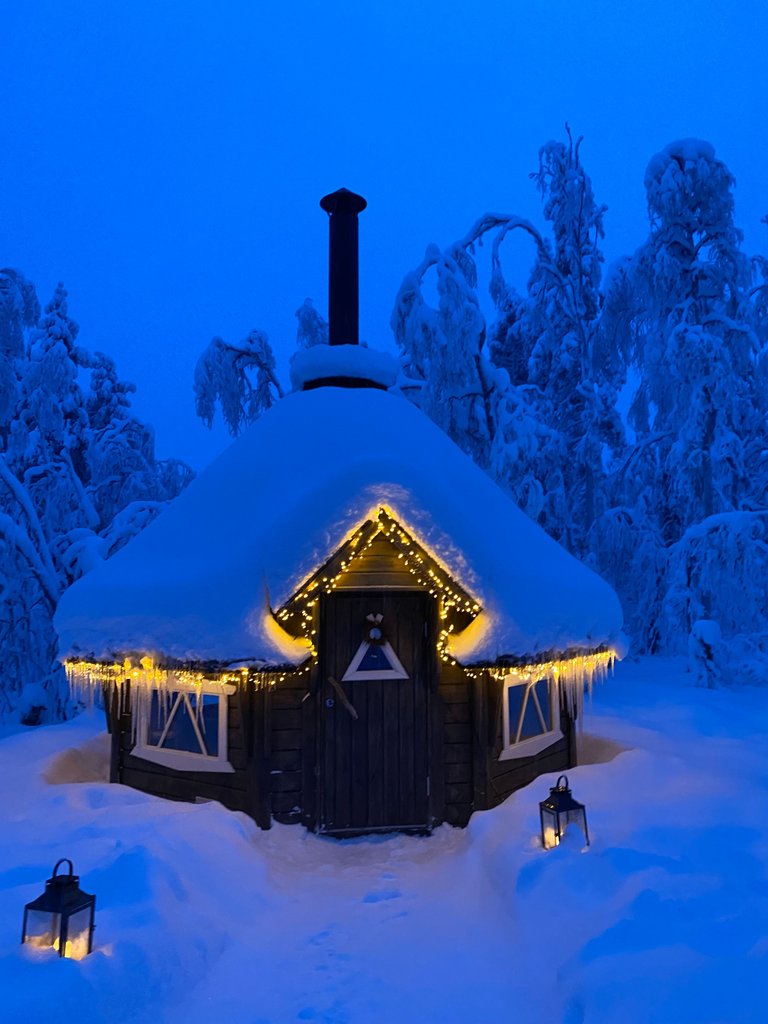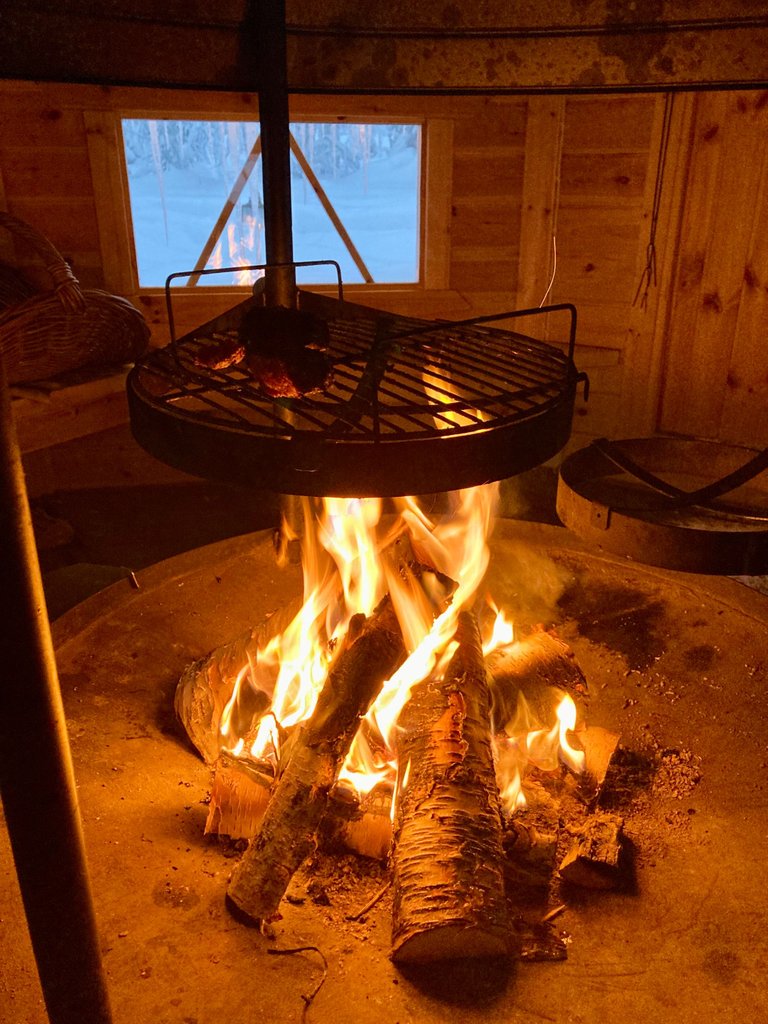 We had previously bought the meat in a supermarket and brought it with us, but it still tasted very good. We also ate some marshmallows and it was great to look out the window and admire the snowy landscape while sitting by the fire.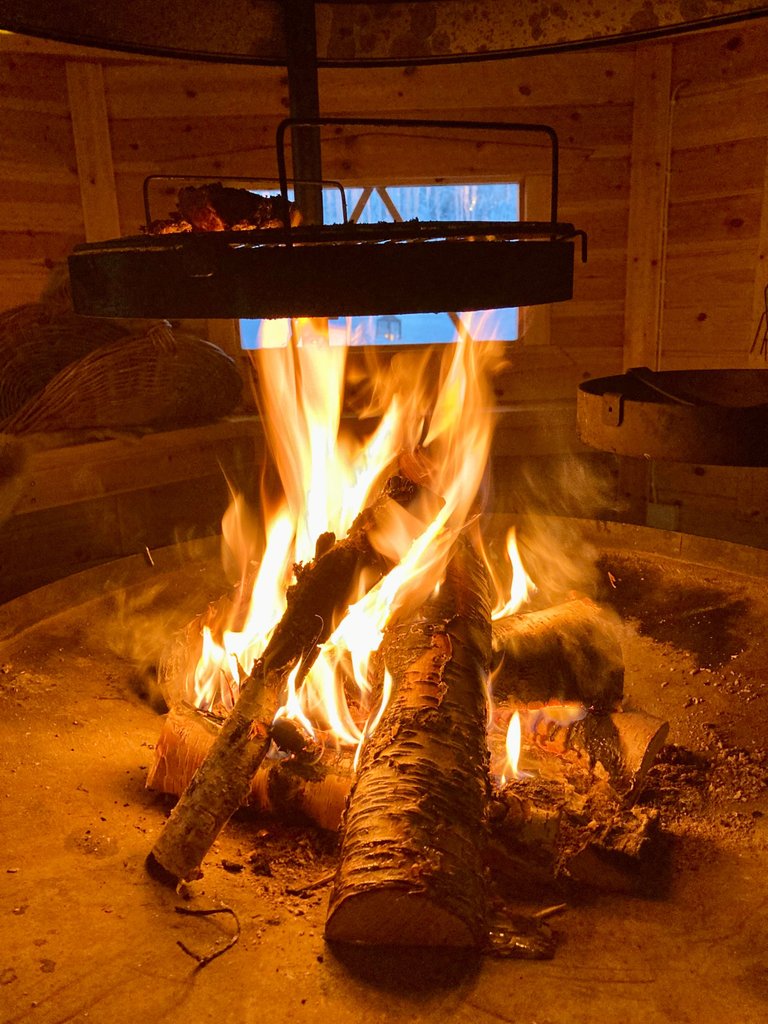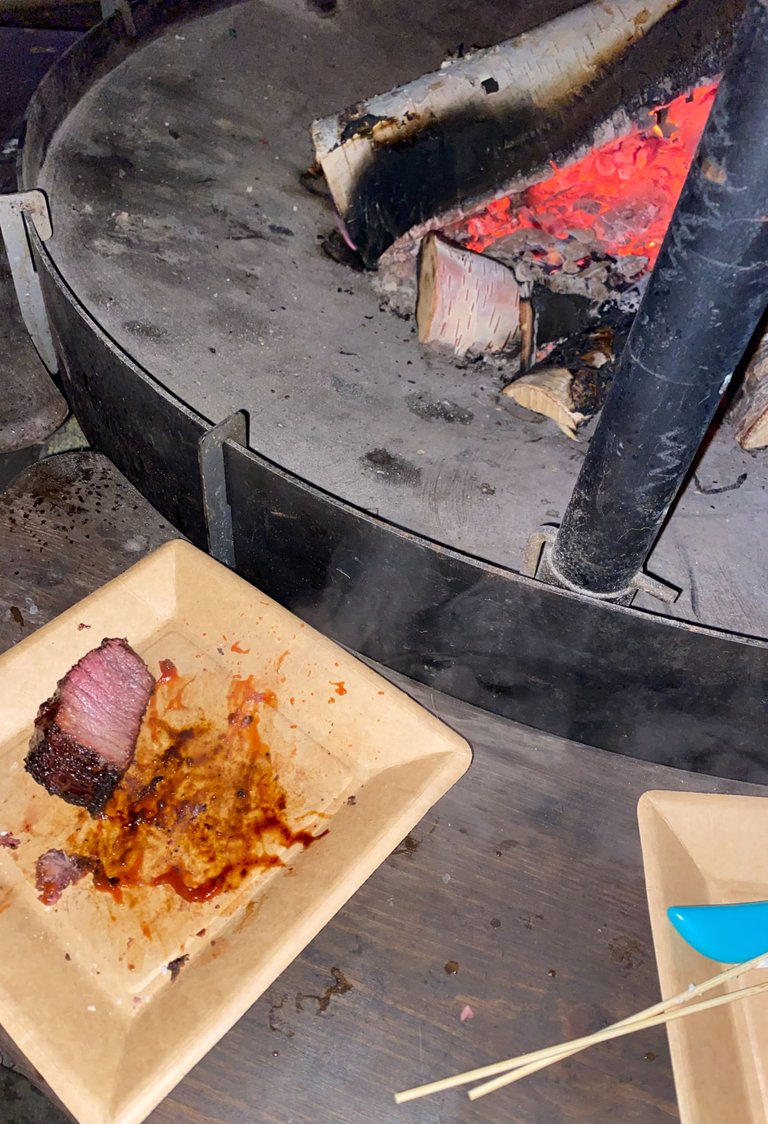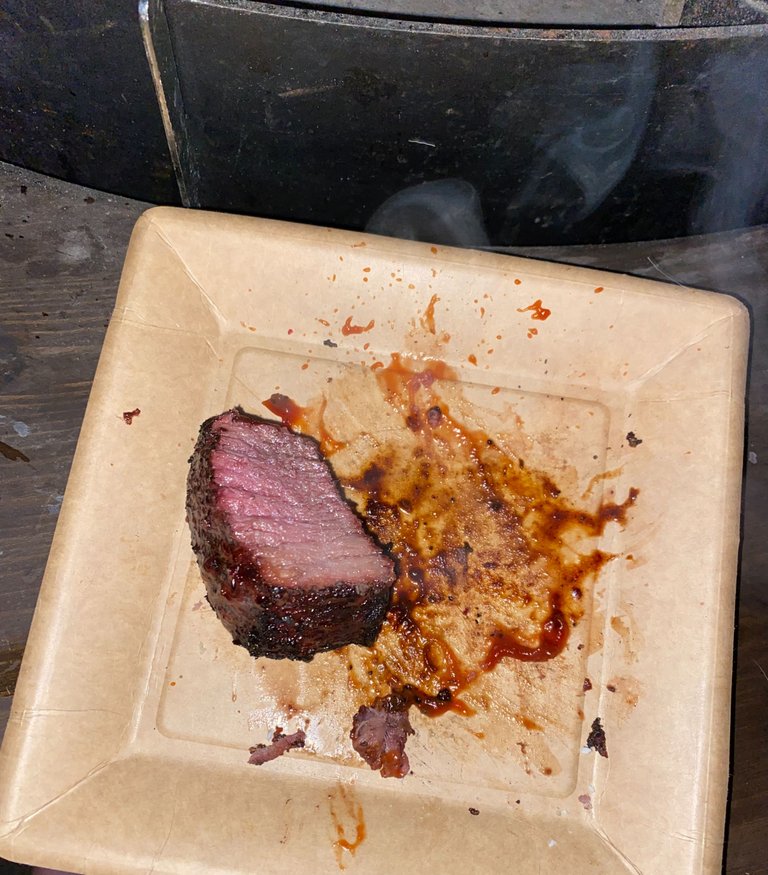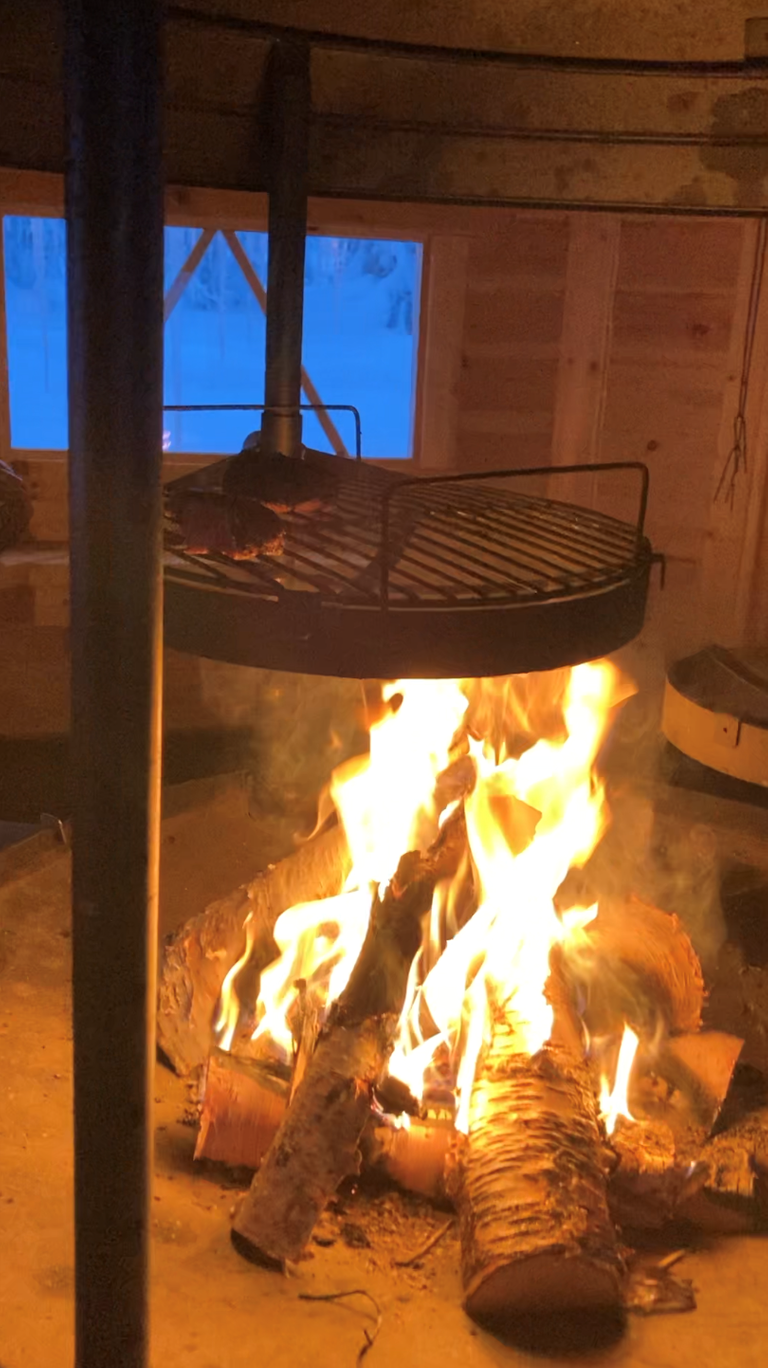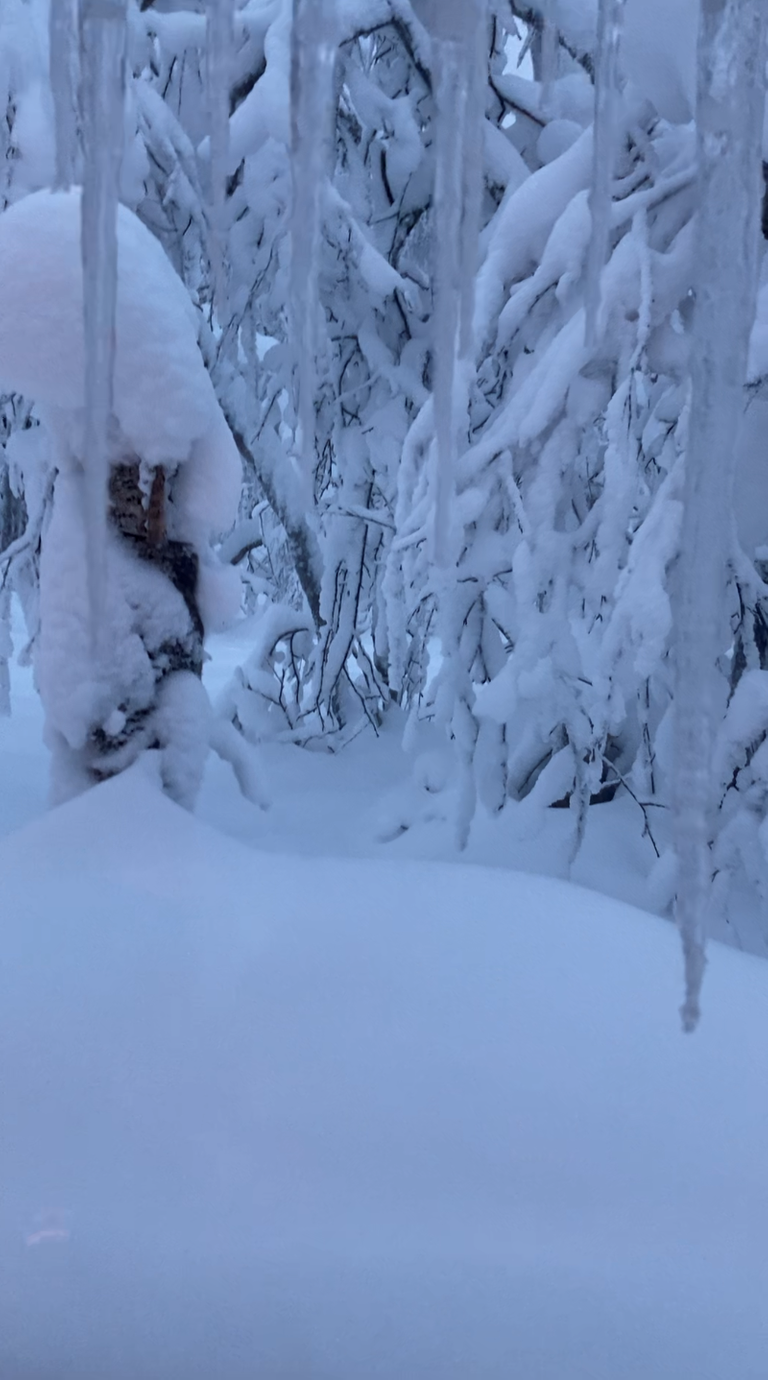 The view outside through the icicles.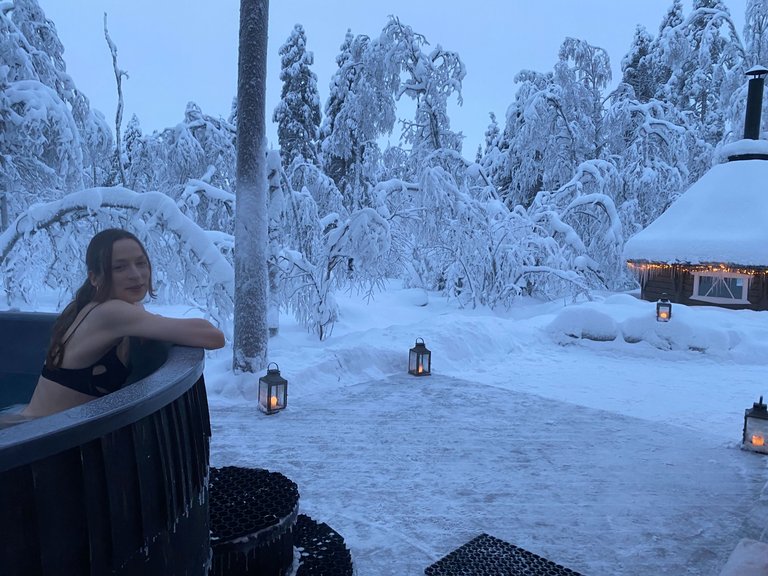 Here you can see me happy in the pool. Three big trees grew around the pool, I think that's the way it should be. What I thought was great: It was probably one of 2 spa areas and totally separated, so we didn't see anyone else the whole time. Much emphasis was placed on privacy here.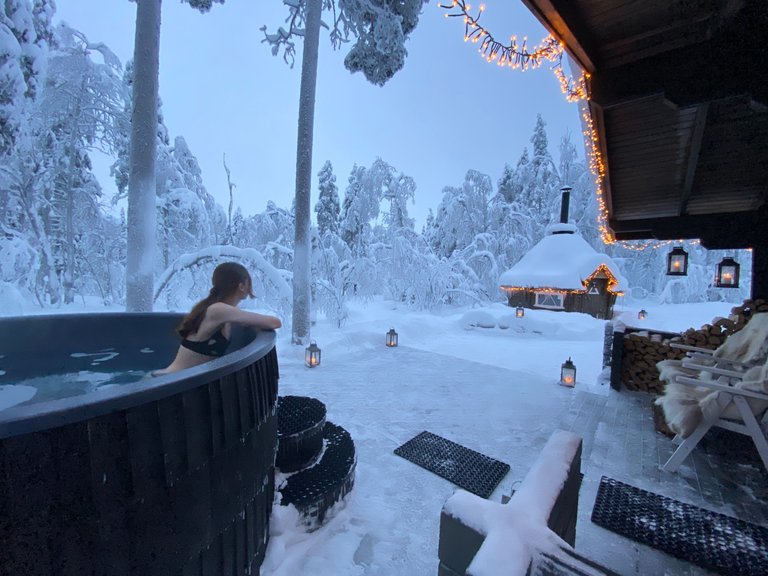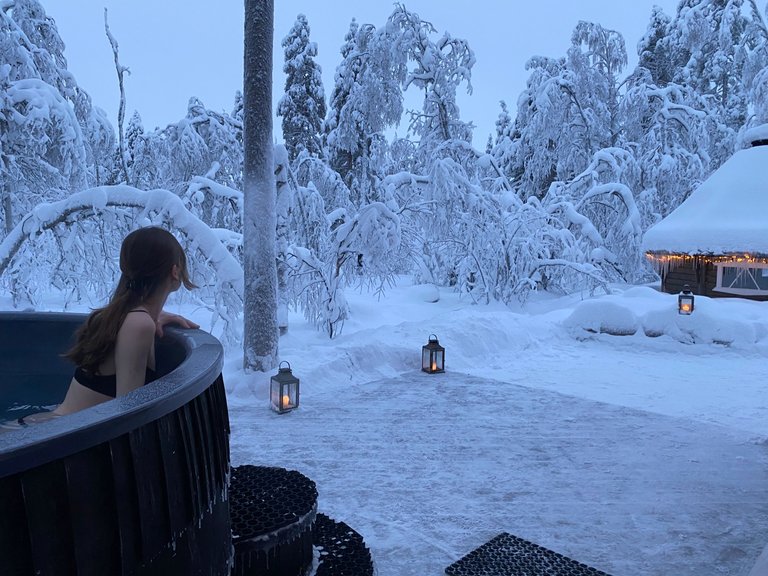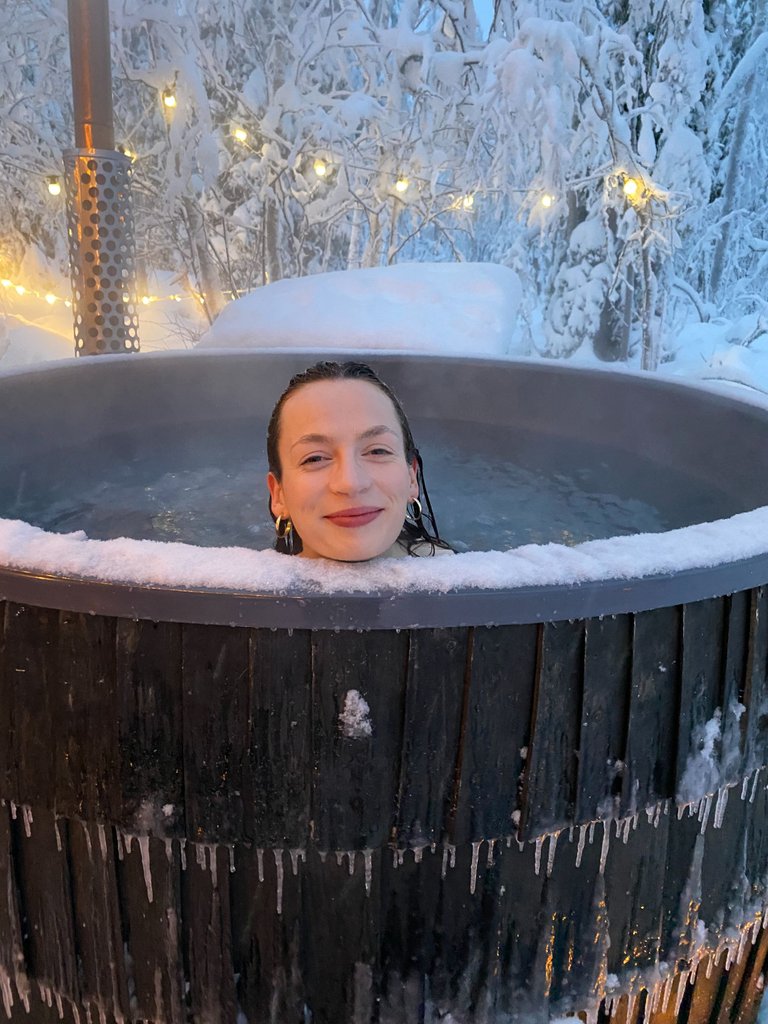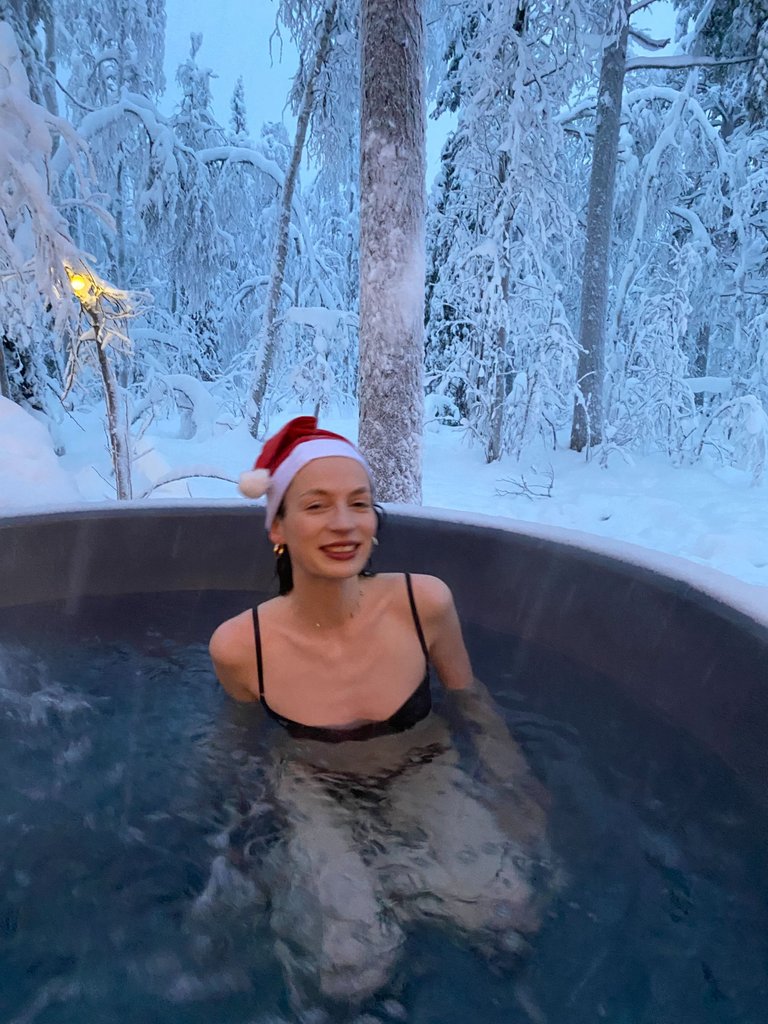 With the Santa hat on my head- so I just had to take a picture haha:D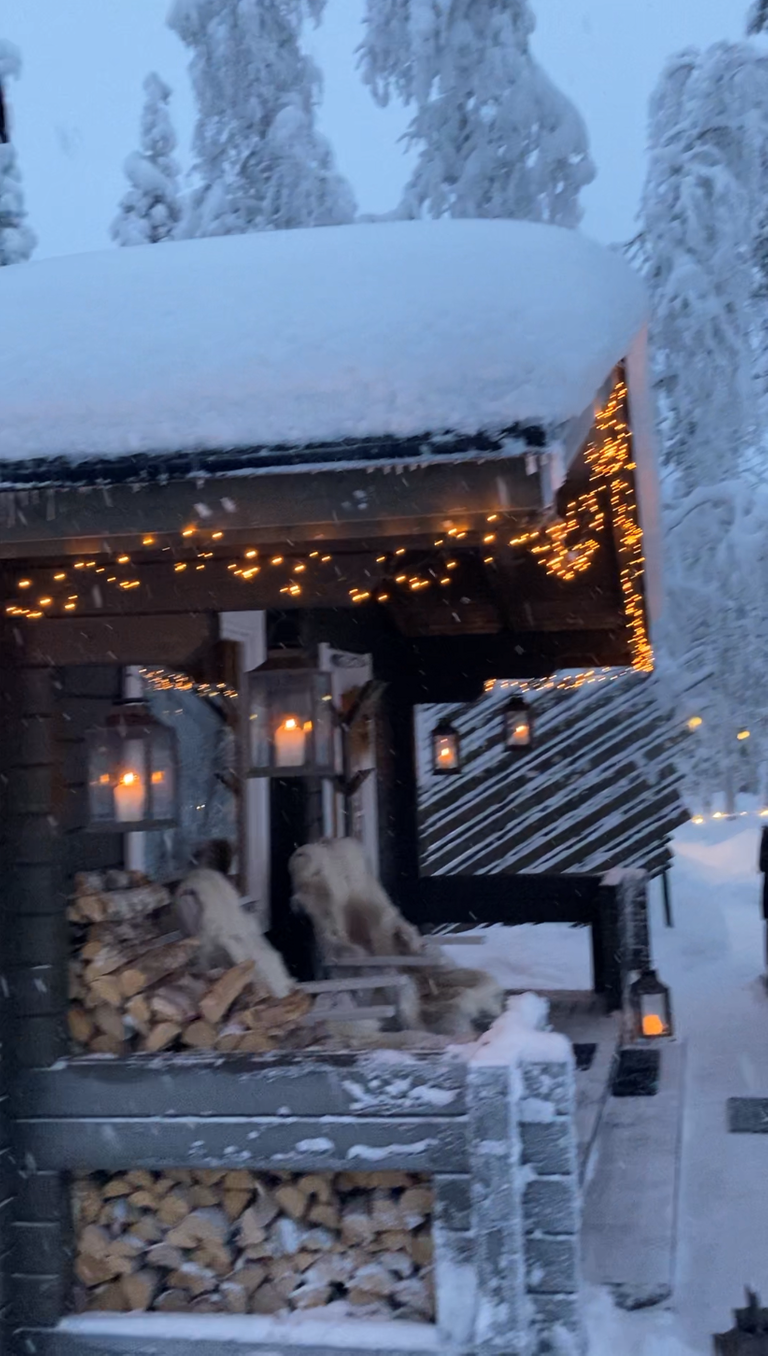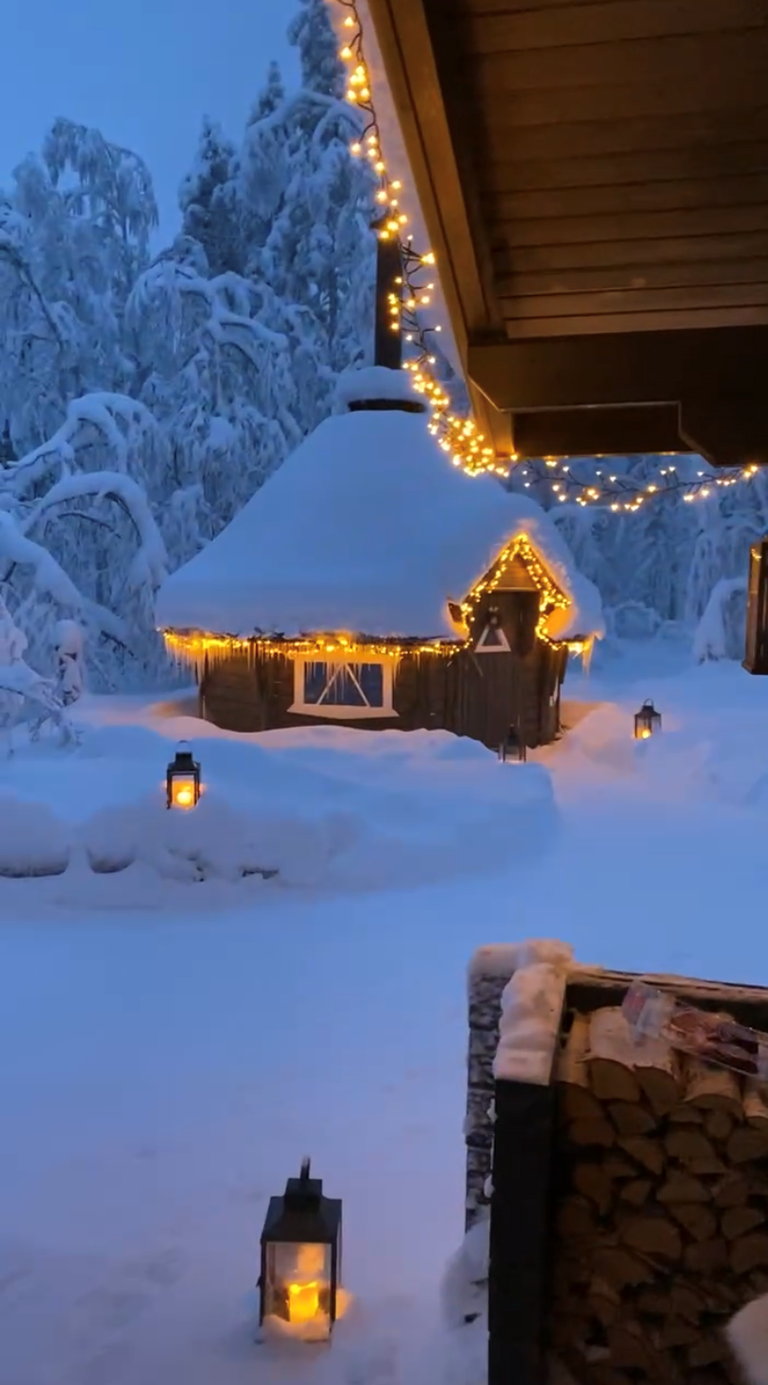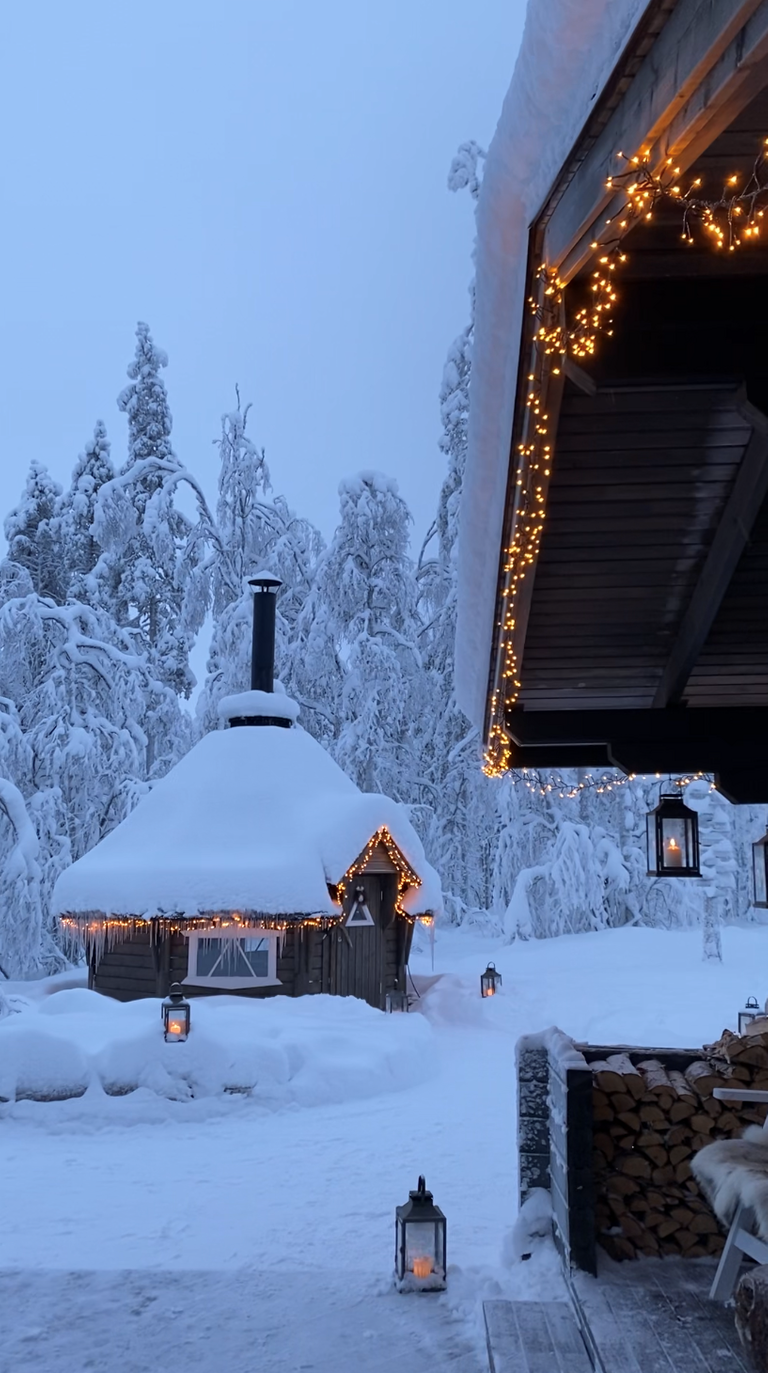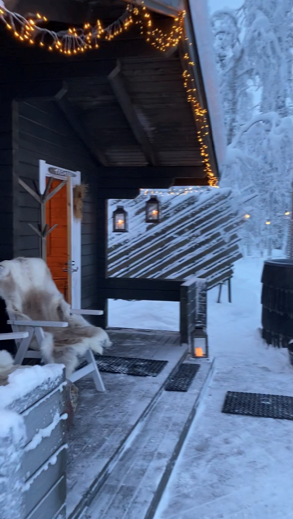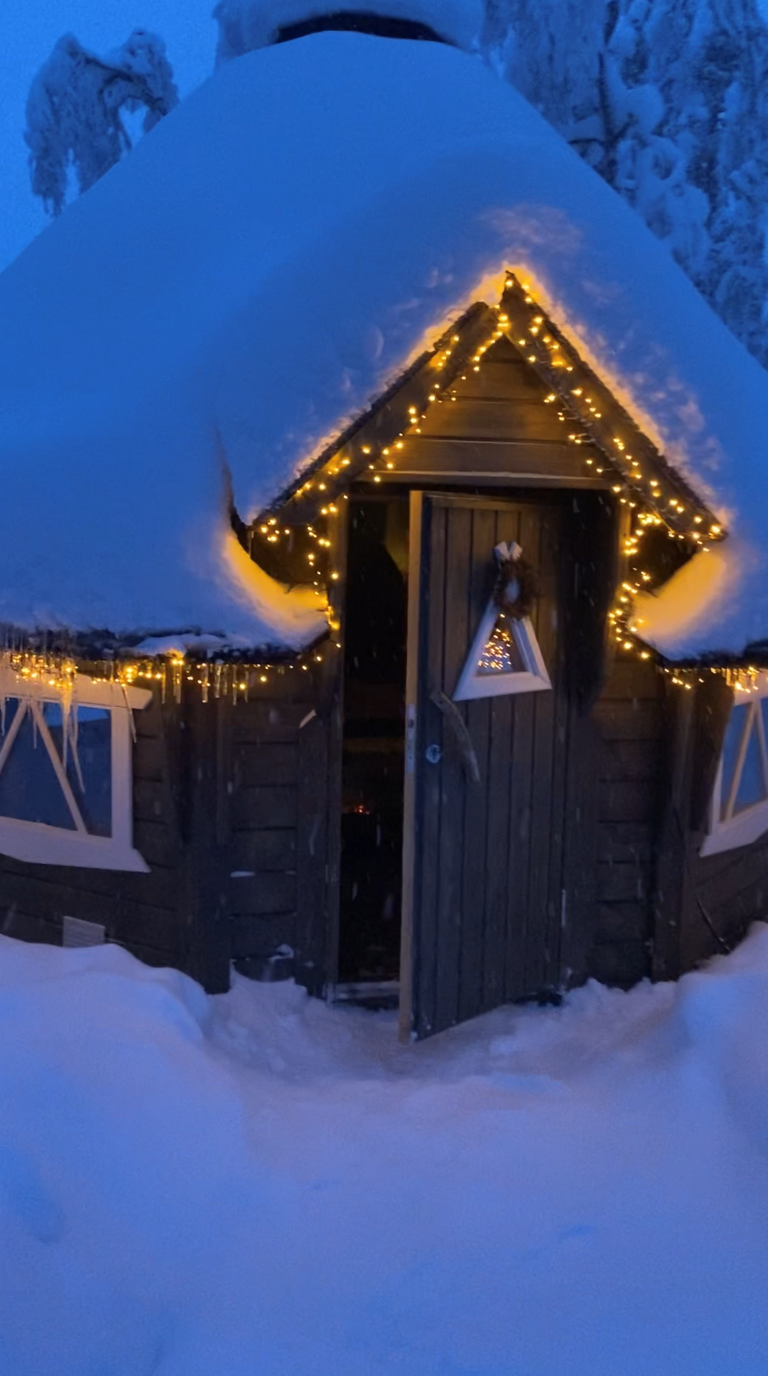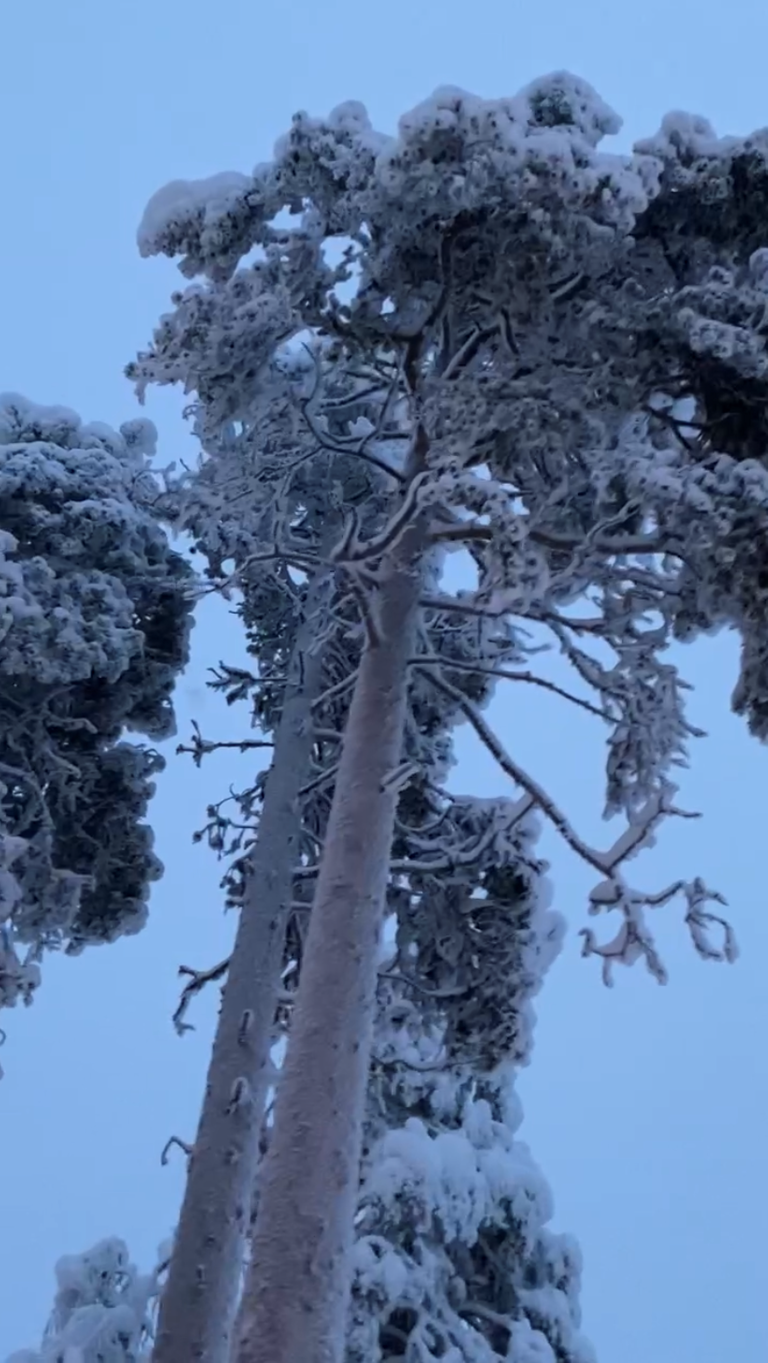 After this great trip we thought about going on to the ski area in Levi, which is also supposed to be very nice, but since it was almost completely dark we drove back to Rovaniemi. We were very pleased and glad we had seen this spa experience on Insta before as we had been looking for a hot tub in Rovaniemi for a long time and found nothing that we liked until we came across Levifoxfires. We can only recommend it!
I hope that I can now be active here more often, even though my exam preparation for the first state exam in law has now begun and it takes a lot of time, on average 8 to 9 hours a day.
Still, I'm happy to be back!
Have a nice weekend!