Hi Hive friends!
The weekend before last I had to get out into the fresh air again and had arranged to meet some friends, one of whom has a car so we could drive to the Gespensterwald in Nienhagen. There I have not been for a long time, because the distance Cologne Rostock is quite a bit and my friend has no car. But now this happy coincidence!
From Warnemünde it is quite a distance, which is why I was there only a few times when I was a long walk. So this time we did not have to walk so much haha but had super great weather as you can see in the pictures.
The nature reserve and its advantages
The Genspensterwald is especially popular with joggers, cyclists and simply walkers who want to enjoy the weekend and the good sun. I have often seen this group of people here. My friends think it has even been declared a nature reserve. I like it especially for its great location right by the sea, the view is beautiful.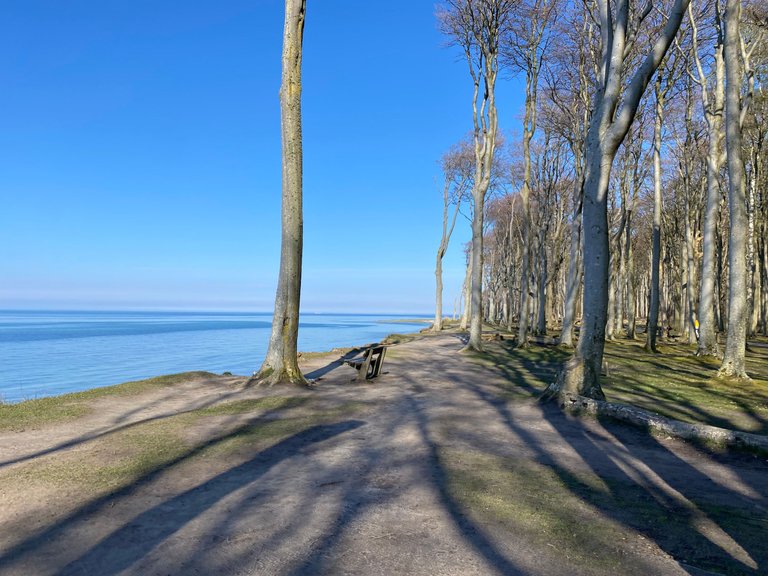 What fascinates me about the view, you can see especially in the first picture: The trees are particularly far apart and there is little to no shrubbery growing in between, which leaves a lot of room for light and shadow play. In addition, there is the great view of the Baltic Sea. Only at sunset I have not yet been here, but that will definitely still come!
The forest is probably called "ghost forest" because of the branching of the trees, which look a bit scary especially in fog and wind. And there is enough fog and wind on the rough coast. The forest is located on the western outskirts of Nienhagen and you can park almost directly next door on a parking lot (at least that's how we did it); from there you walk only about five minutes to this great view.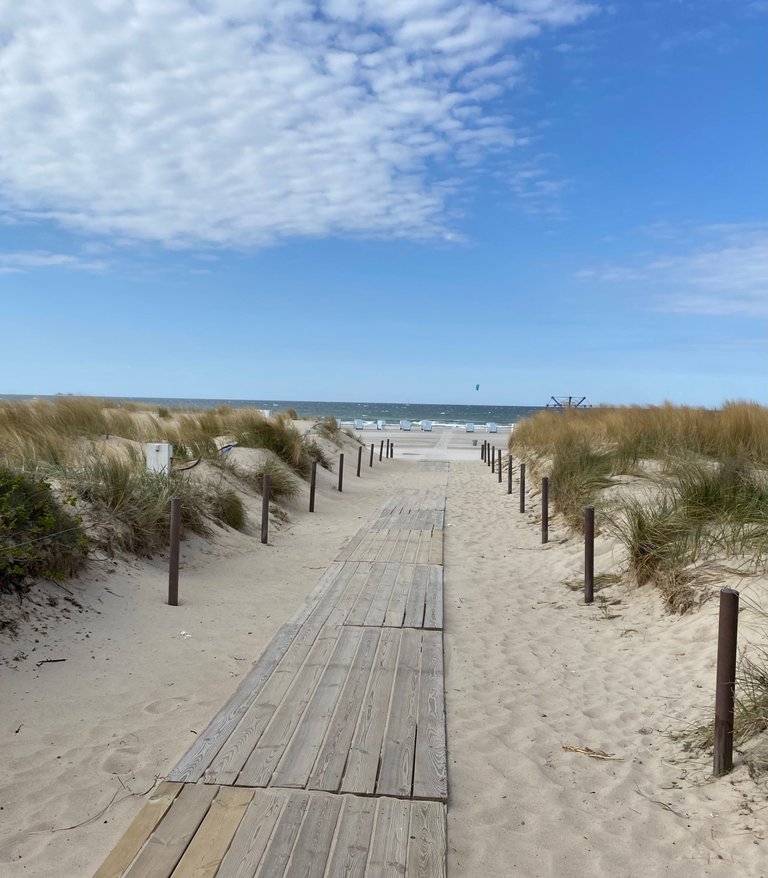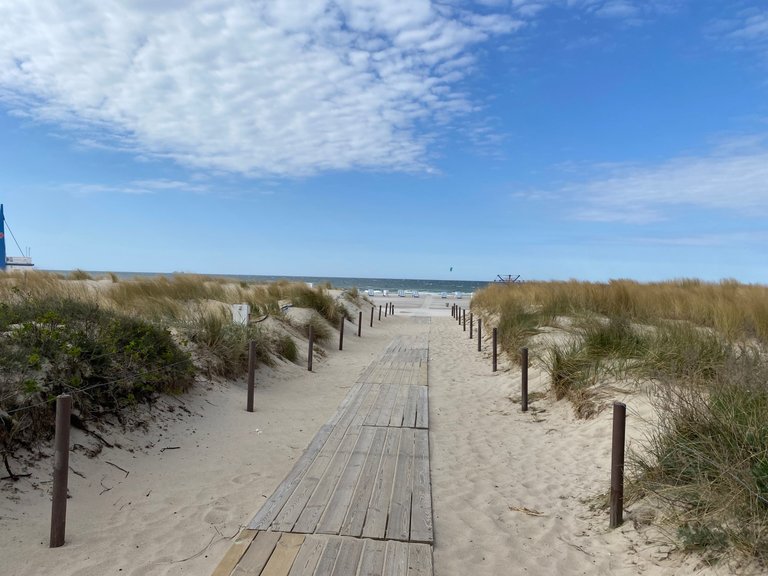 Especially on this day I had the feeling that the colors of the sea and the sky seemed to blur together, there was a certain calm in the air. But maybe it just seems more extreme when you come from a big city haha.
Here you can see a few photos from Warnemünde the day before, it was so to speak a short trip. So you can also go from Rostock to Warnemünde by train and then walk along the whole beach to the Gespensterwald. The legs will thank you in any case and the lungs also with the fresh air:)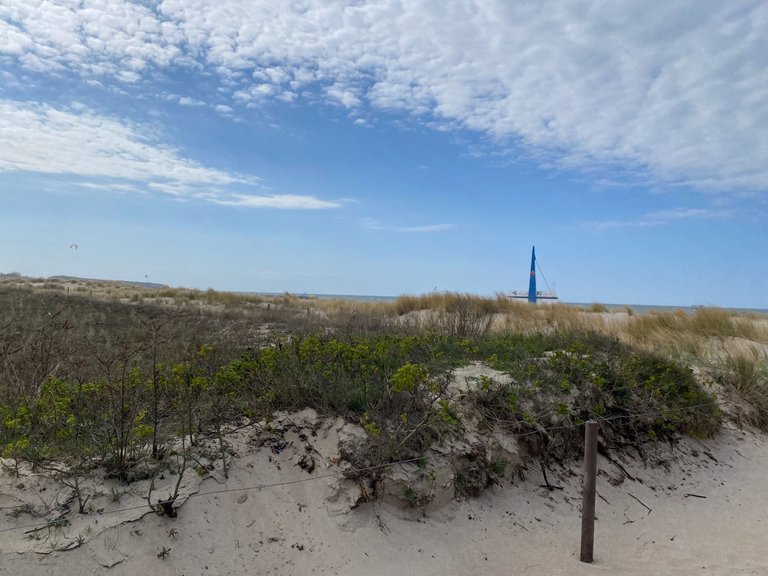 On this day it was particularly windy and actually we had planned to go right up to the water, but all the sand whipped up against our legs and faces, so that we decided to "just" walk along the promenade. On the day there were many stalls built and there were many people on the promenade; we wondered why but had no answer to it, we had read at least nothing about it:)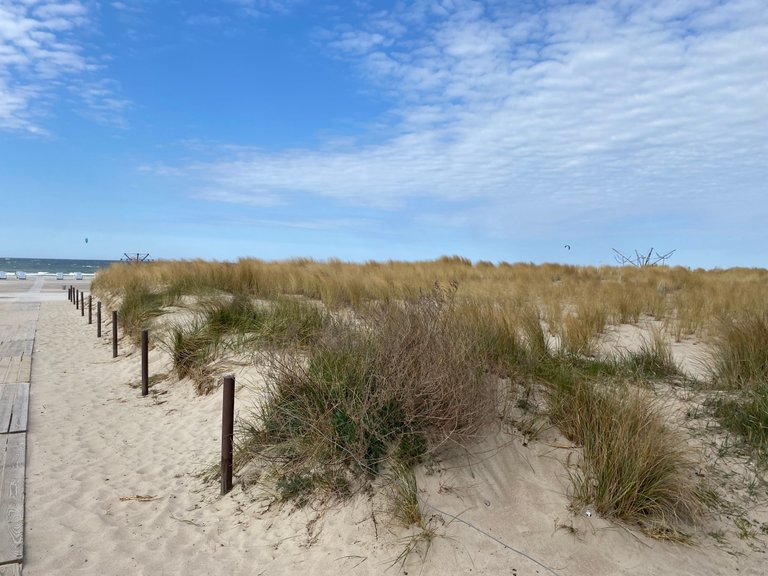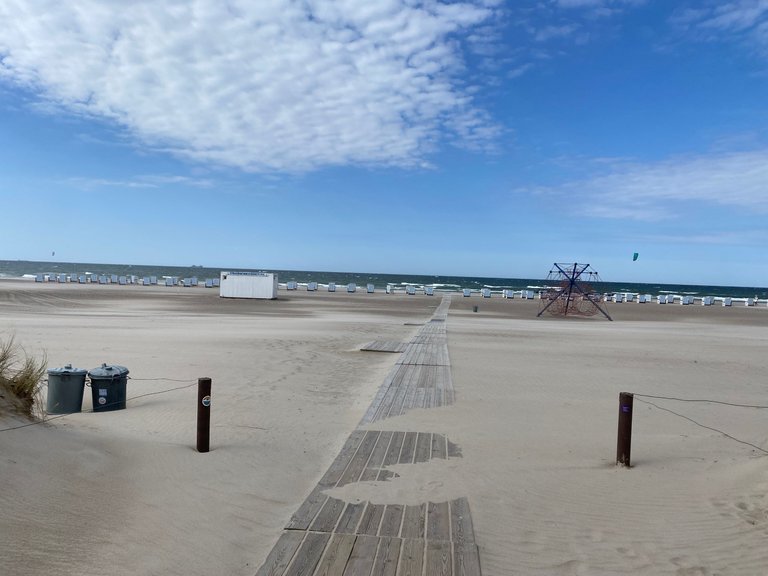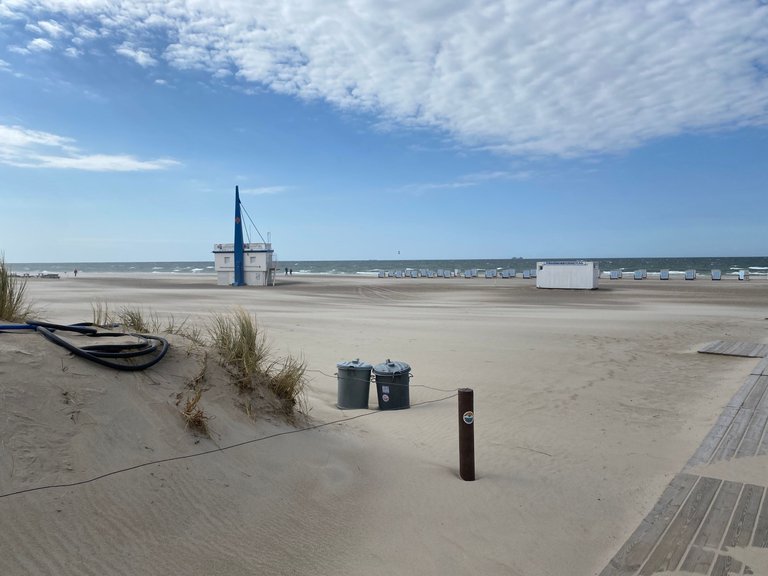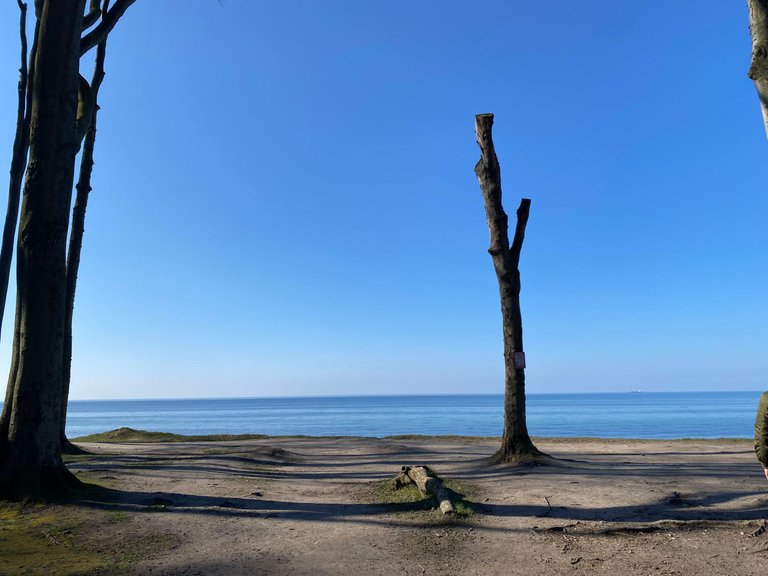 But now back to the infamous forest of ghosts! This is also one of my favorite photos, I find it radiates such a certain calm. On this day also not so much wind blew and there were hardly any clouds in the sky at the beginning, we were really lucky.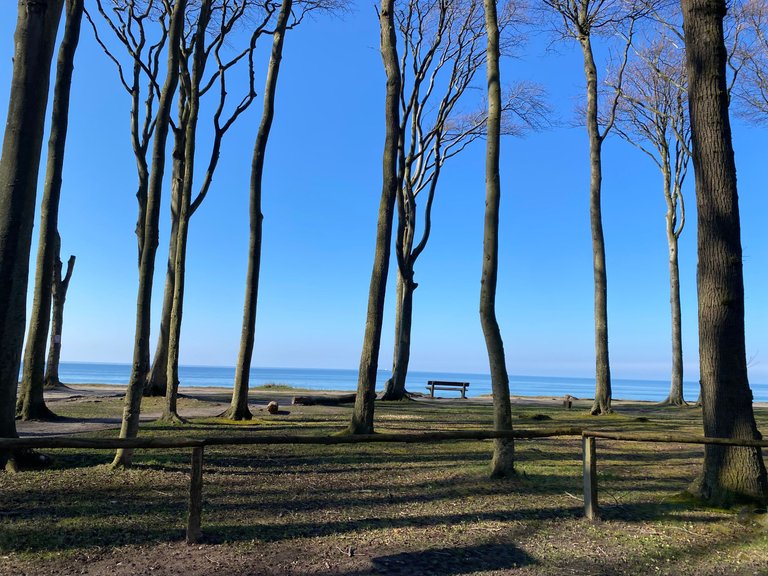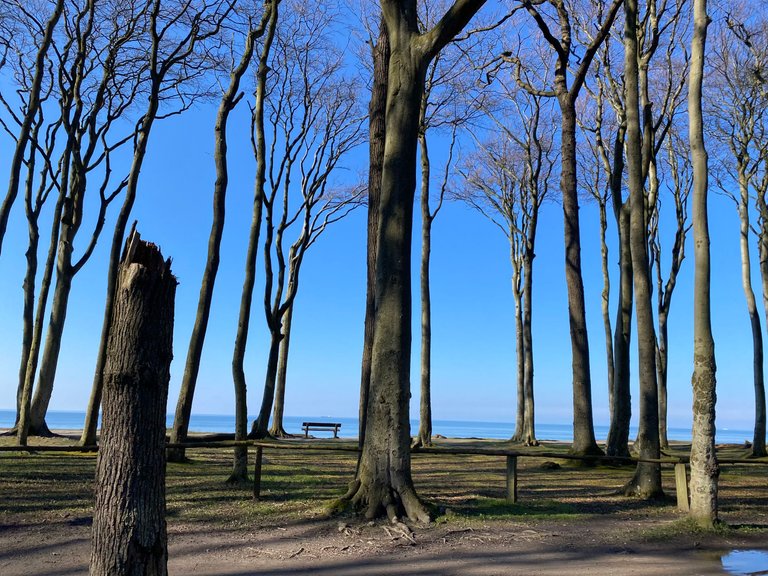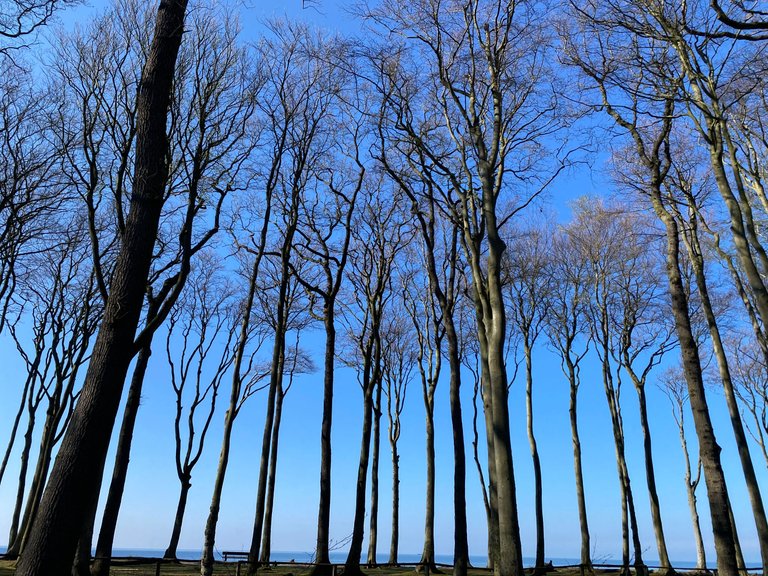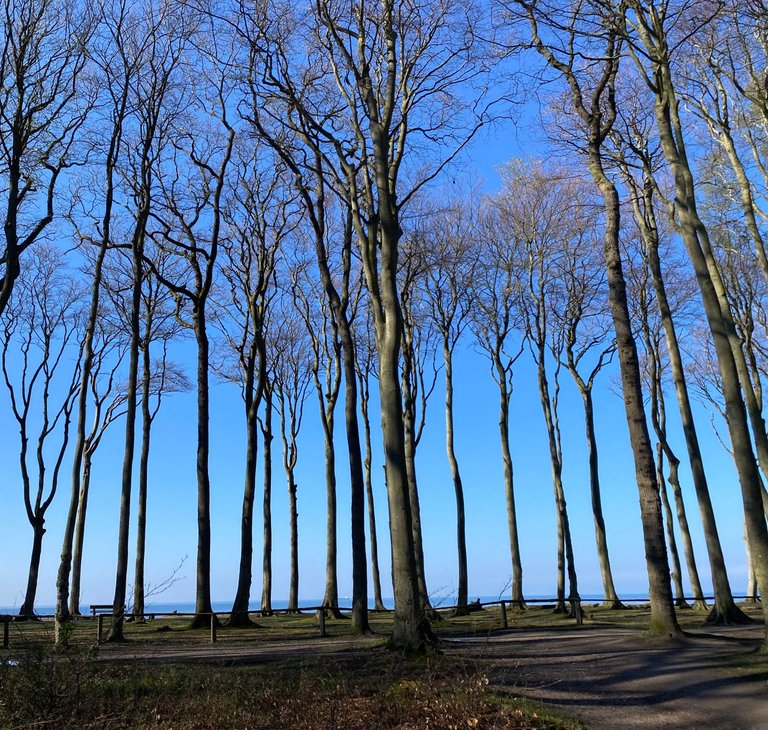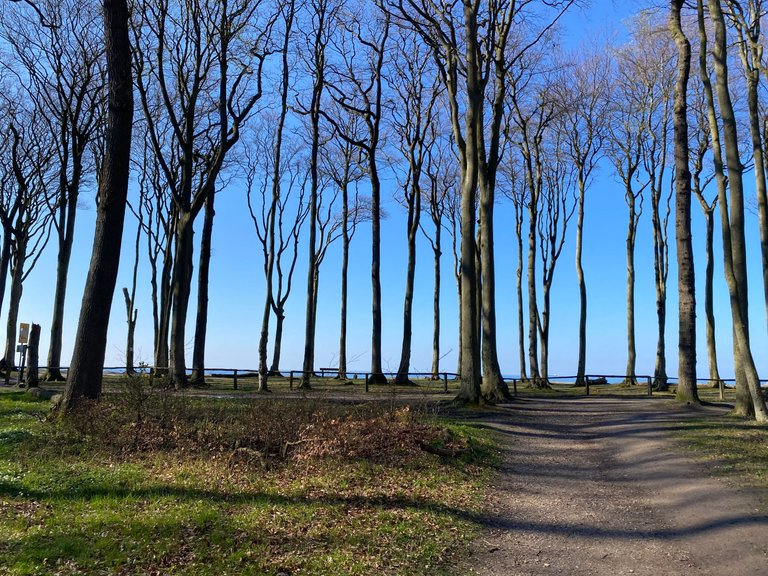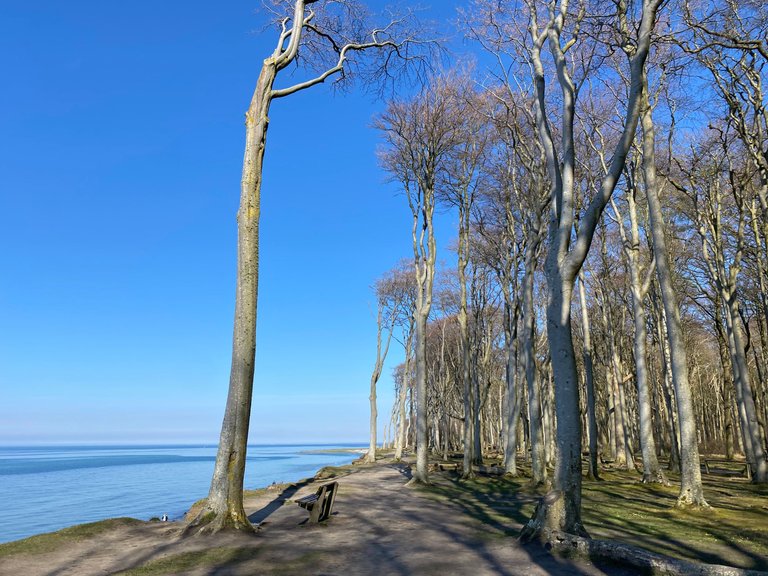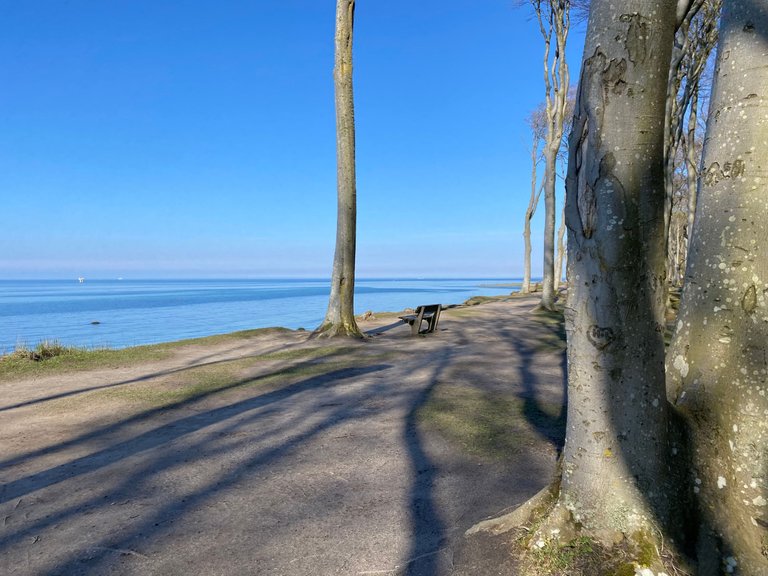 I think a lot of couples also go here to just relax and enjoy the day. From Heiligendamm it is even closer, it is only about 6km as I learned later.
Later we walked along the beach, if I remember correctly it was even a dog beach, so we have also encountered many dog owners here.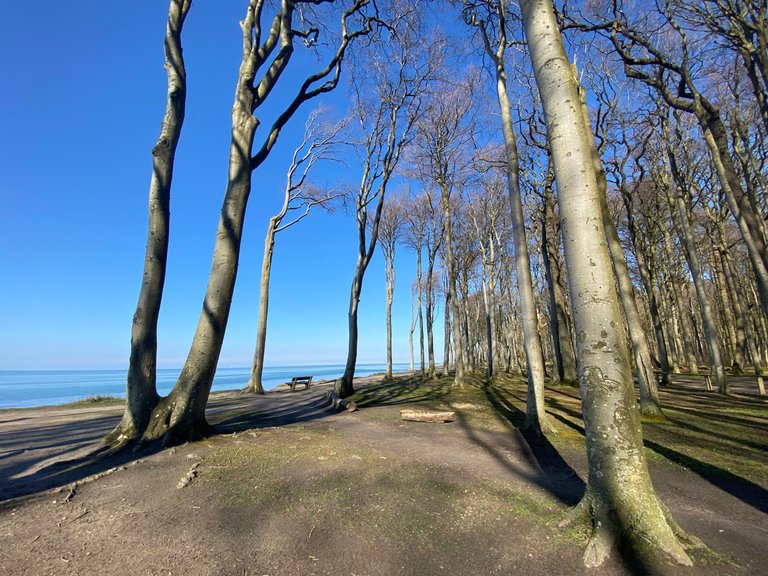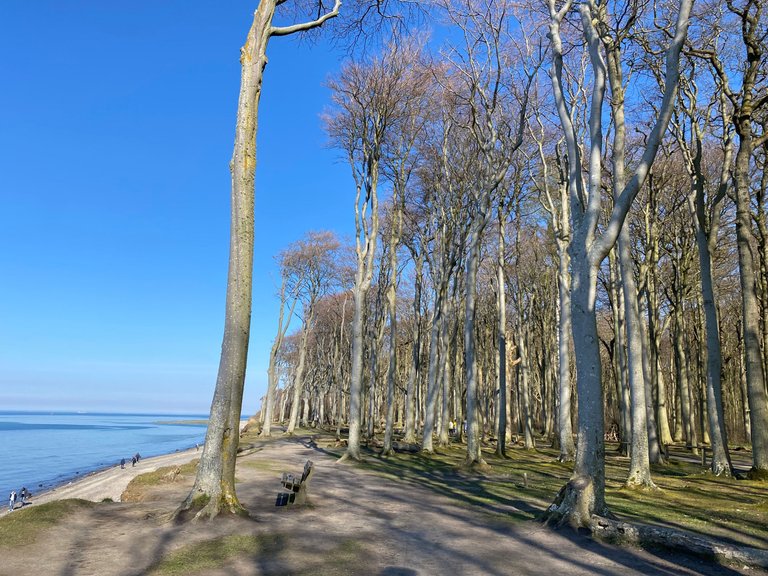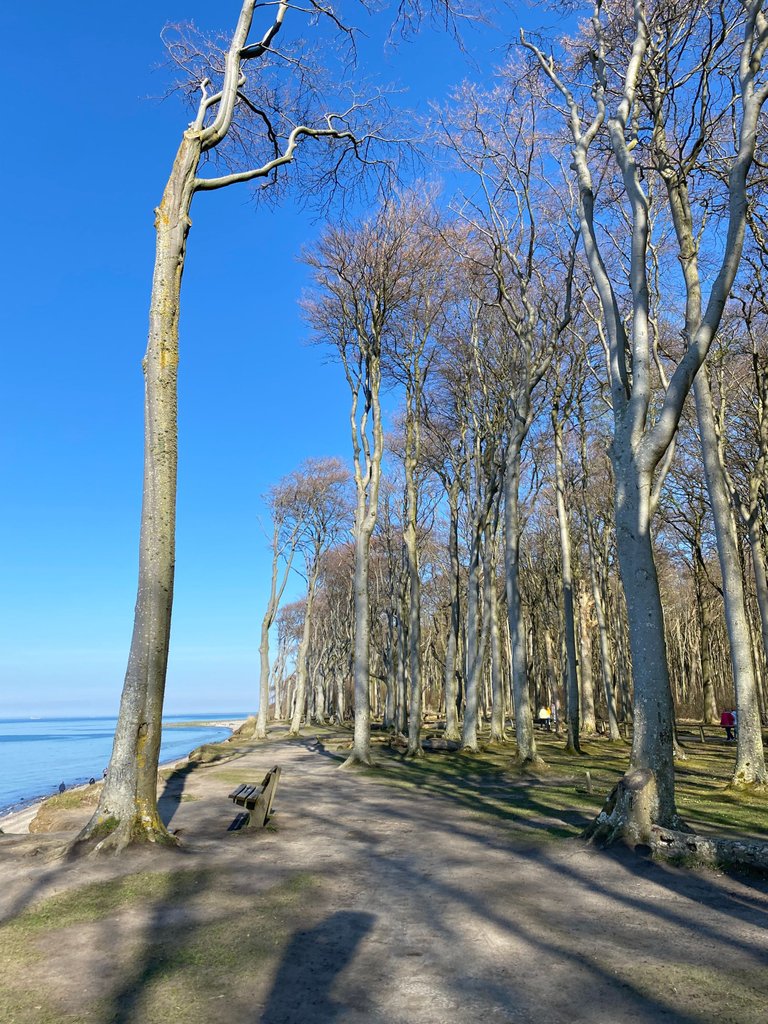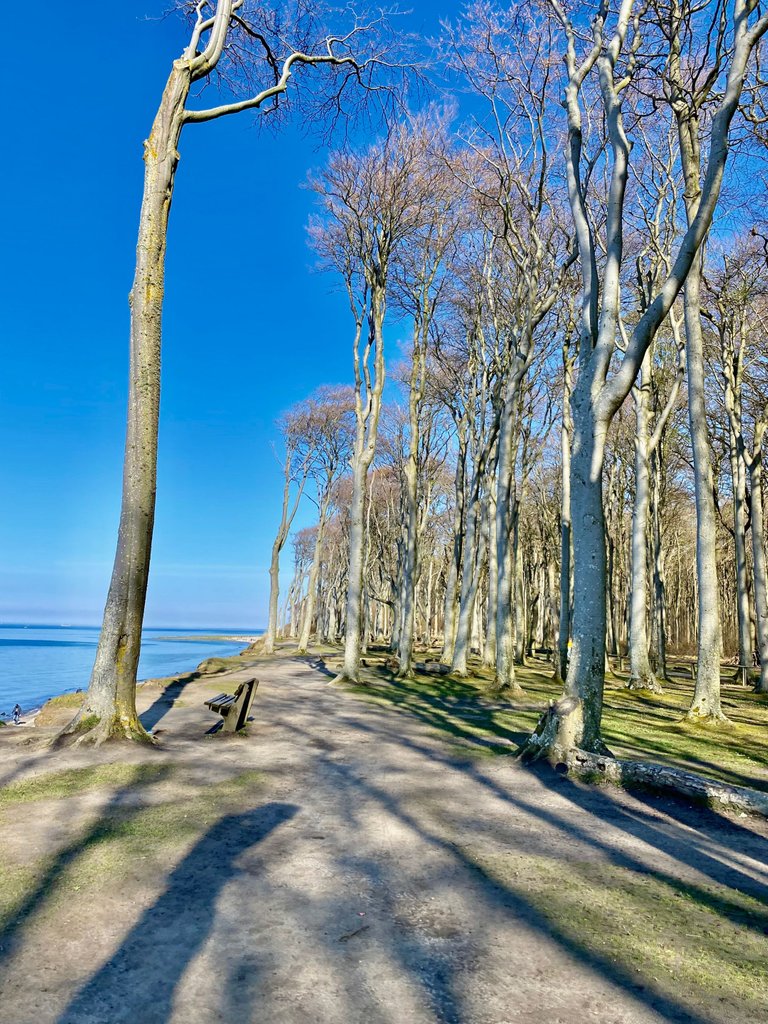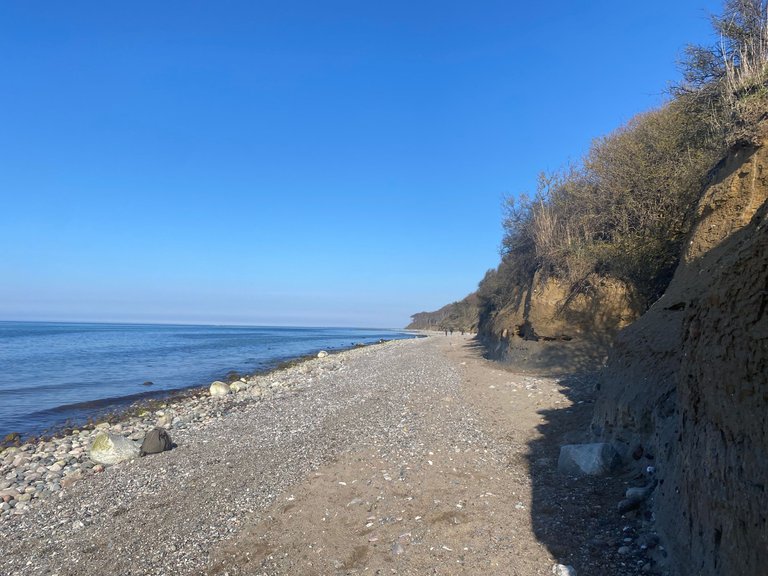 A fisherman in the sea like on a postcard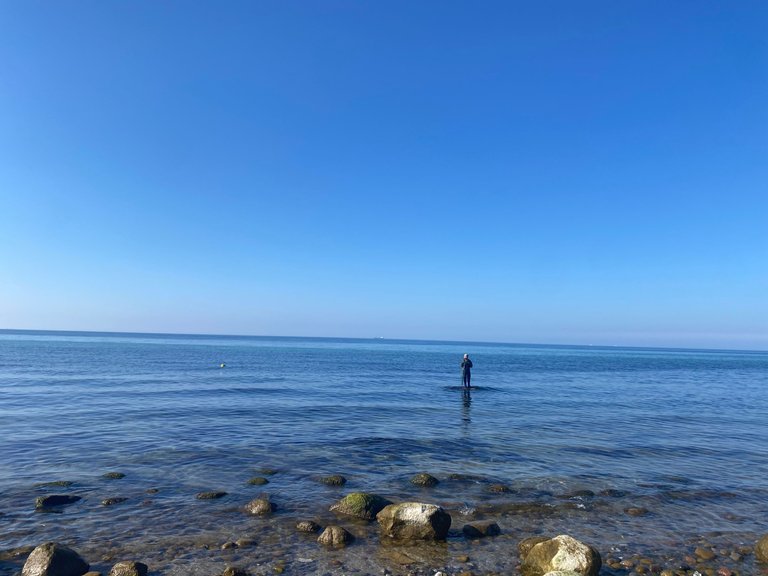 Do you see the fisherman in the middle of the picture? I first wondered if he was standing in the middle of the sea, until I realized that he was standing on a flat rock and was fishing from there. It seemed so calm. I imagine it was a local angler who frequents the area and found a good spot to fish.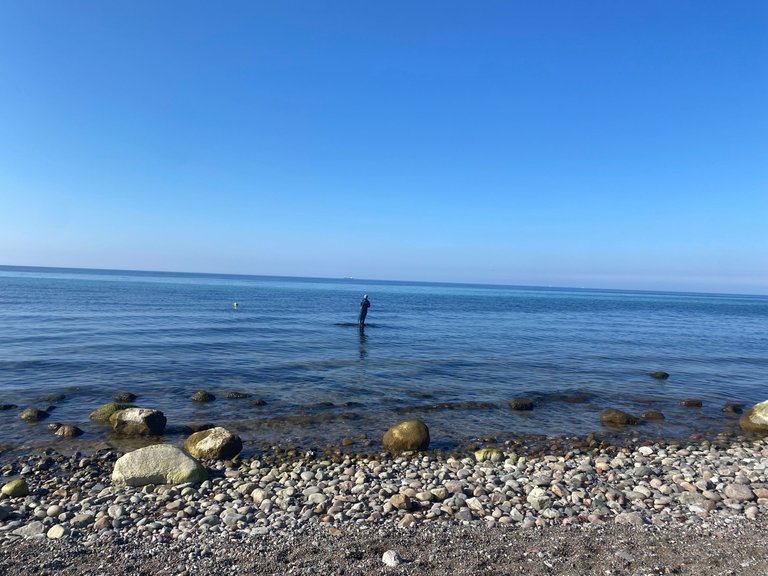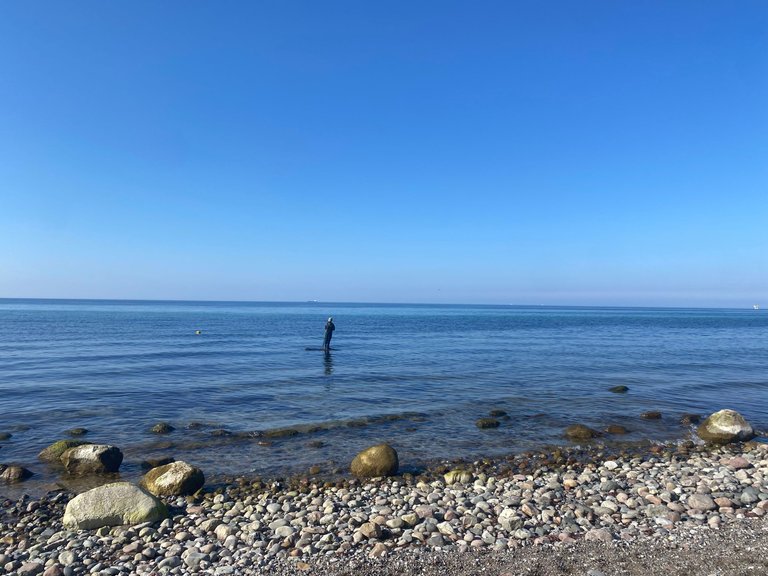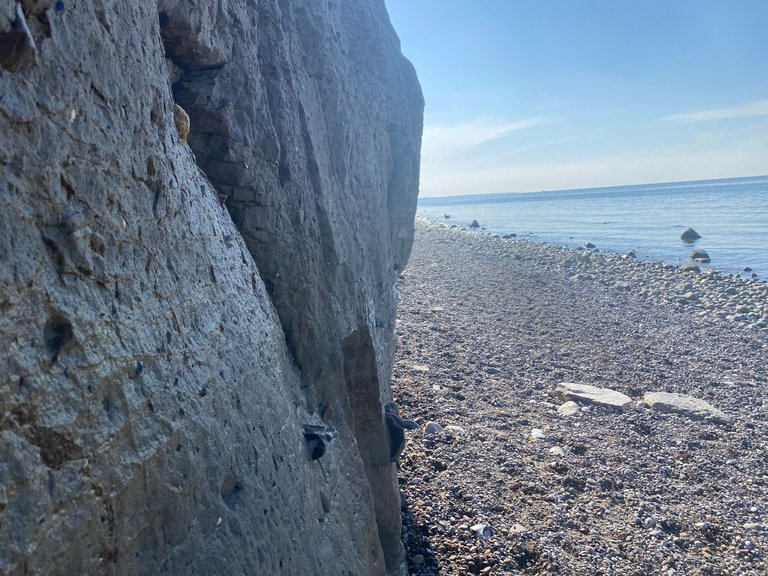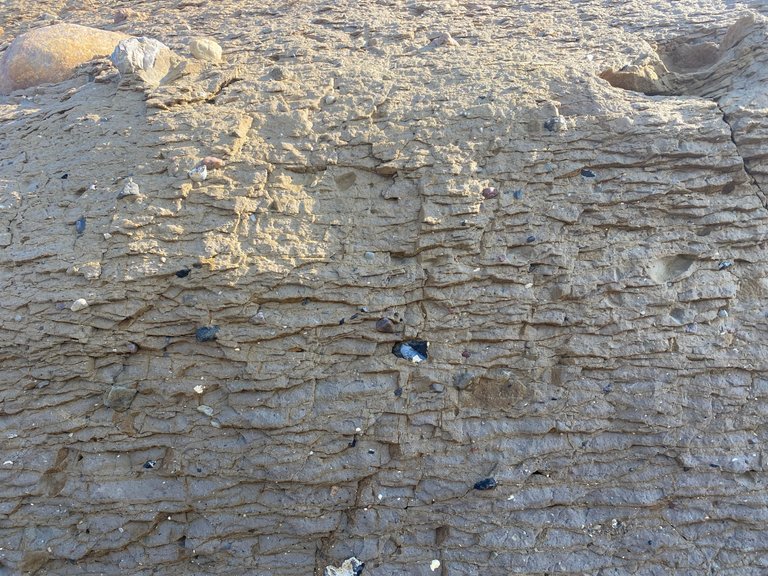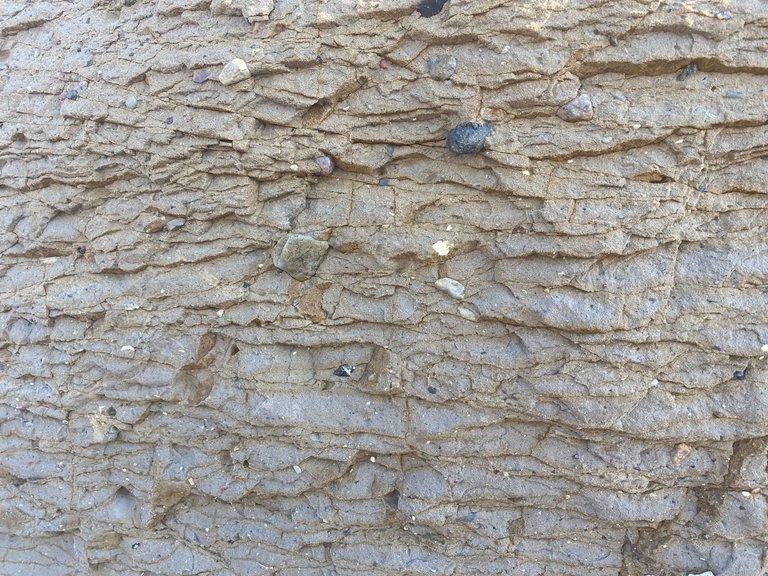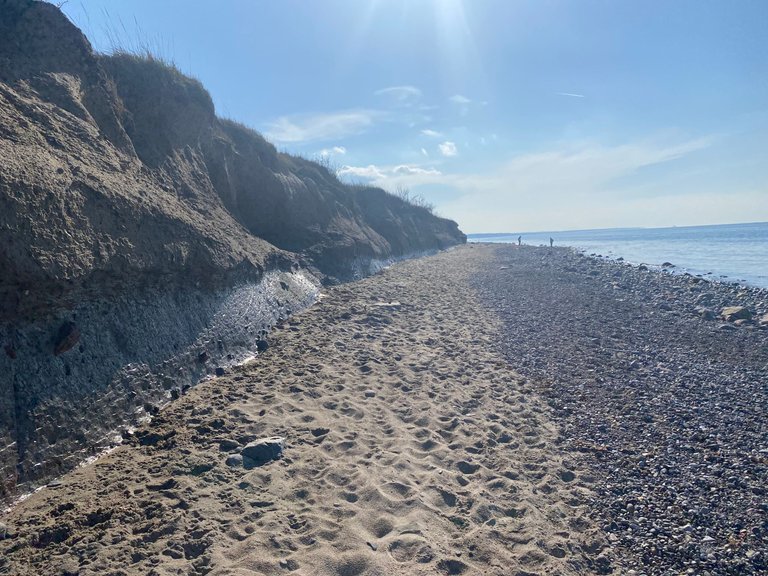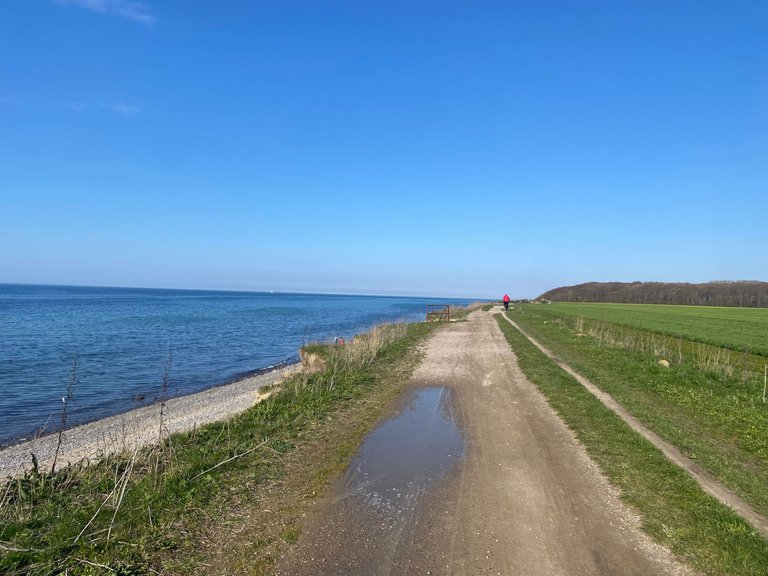 Later we chose a kind of "land route" or "bicycle route" for our return, on which we met many walkers. On the right you could see fields and wind turbines and we thought we could see swans on the fields (I don't know what else it should have been haha). On the left, however, you still had a wonderful view of the sea.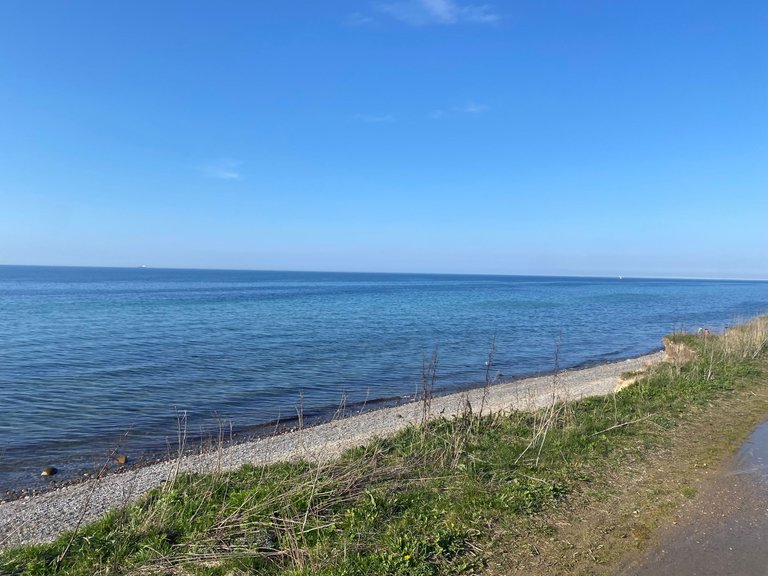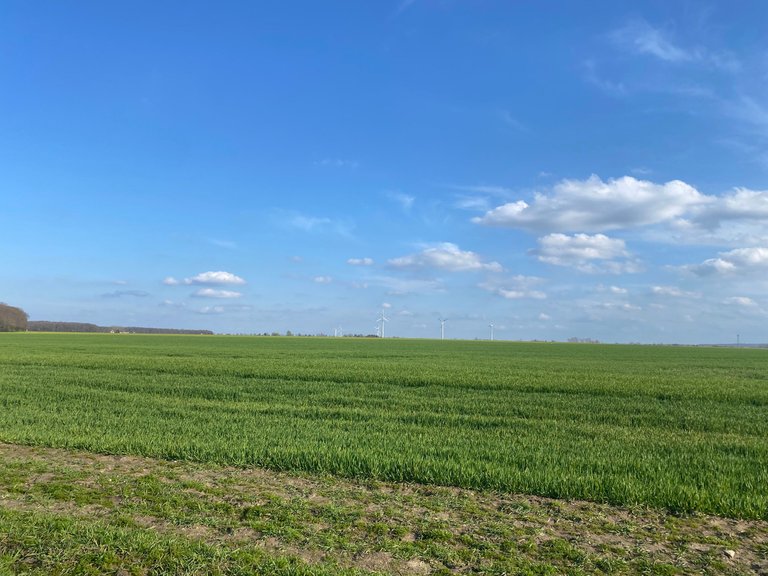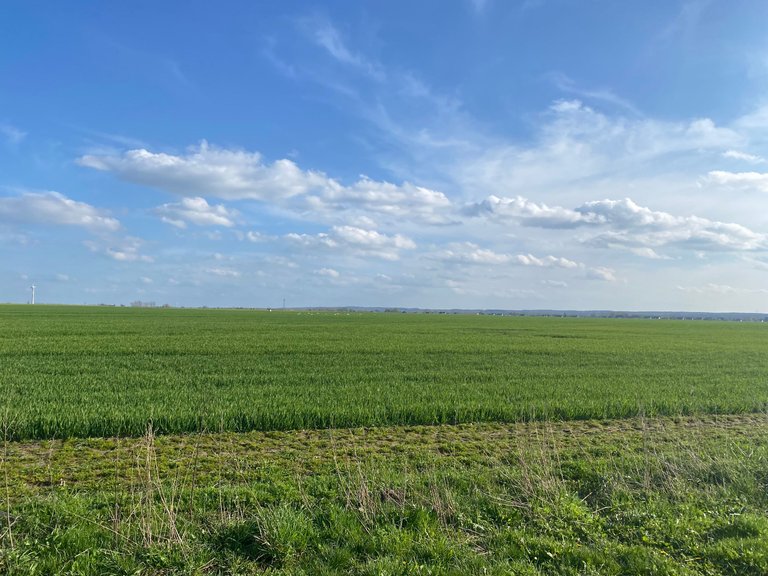 Later, despite the sunshine, more clouds came up again.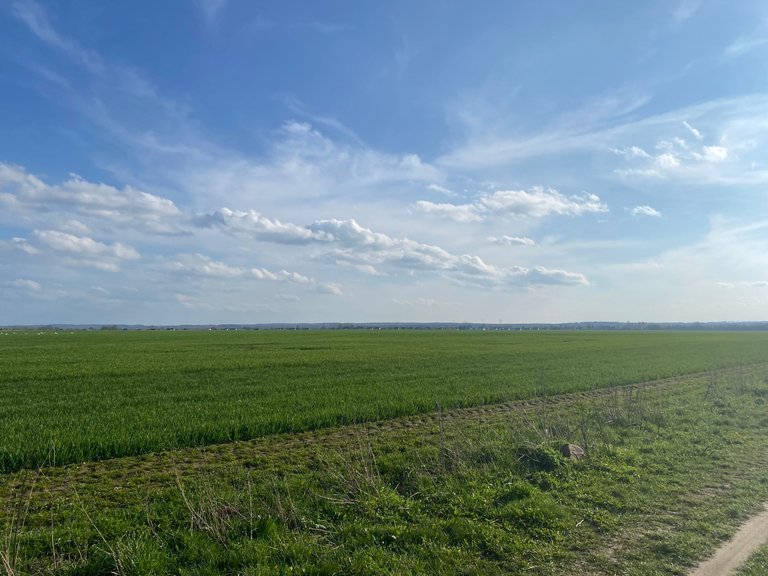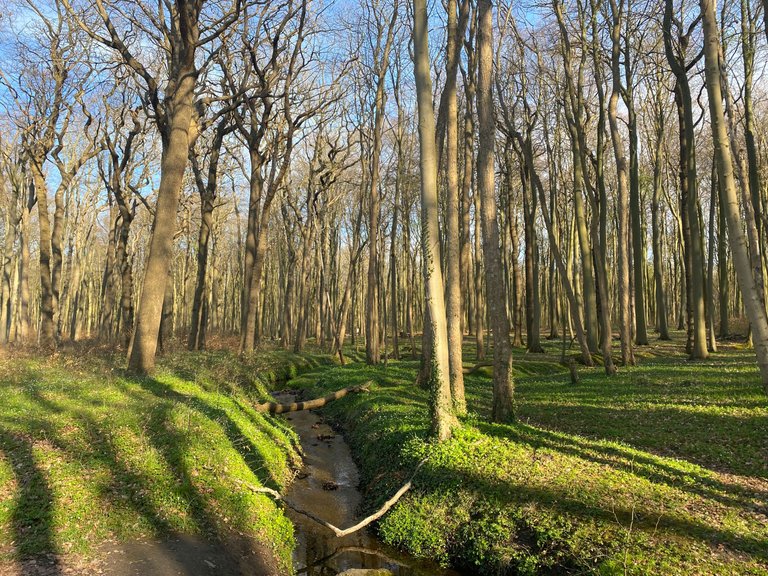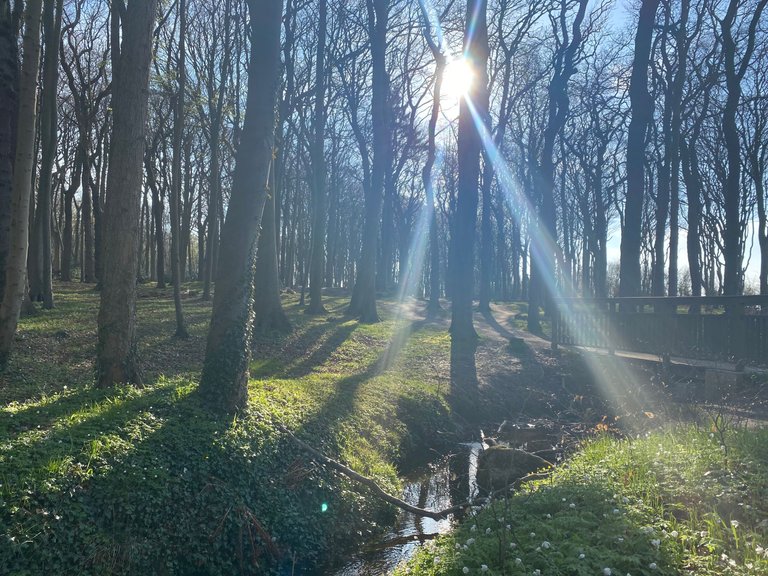 At the end we came through the forest again and there you could see that spring had arrived on the Baltic Sea. Not only was it a nice 15 degrees, but the flowers were blooming and the birds were chirping. That was a very good break from studying for the exam, even if you sometimes feel guilty that it would be better to sit at your desk now, you have to treat yourself to such great trips with friends that you haven't seen in a while. What do you think about it?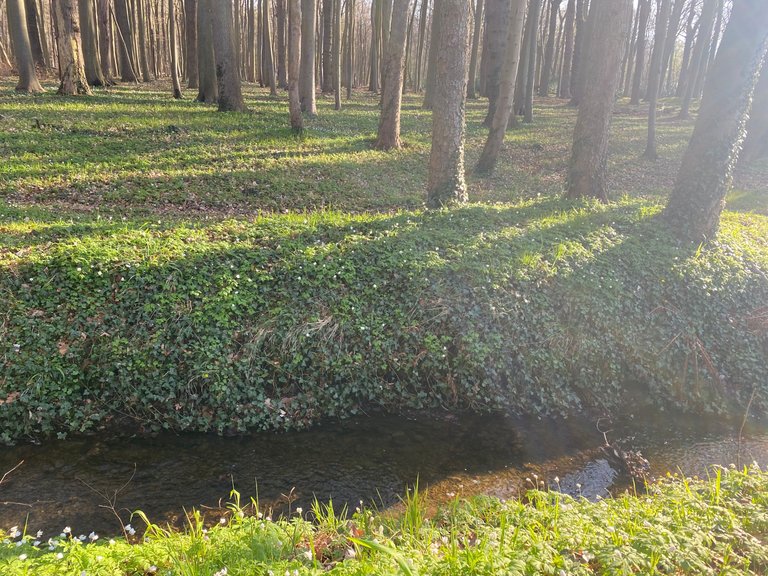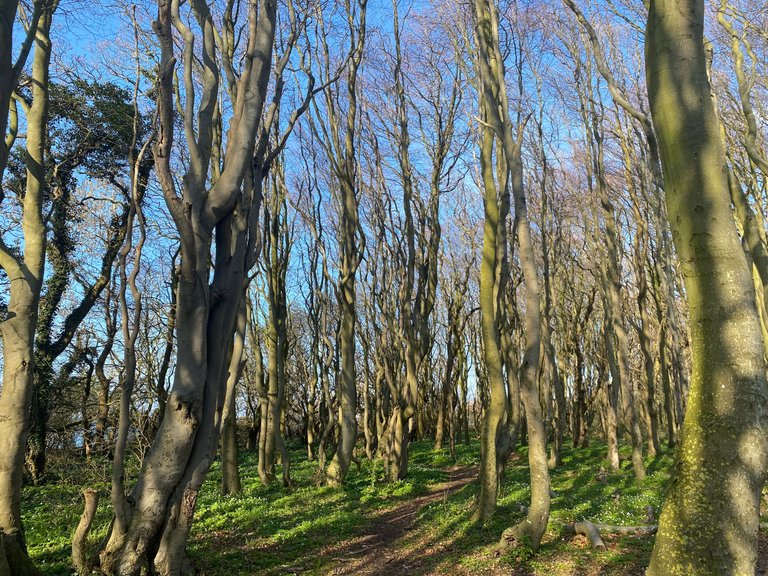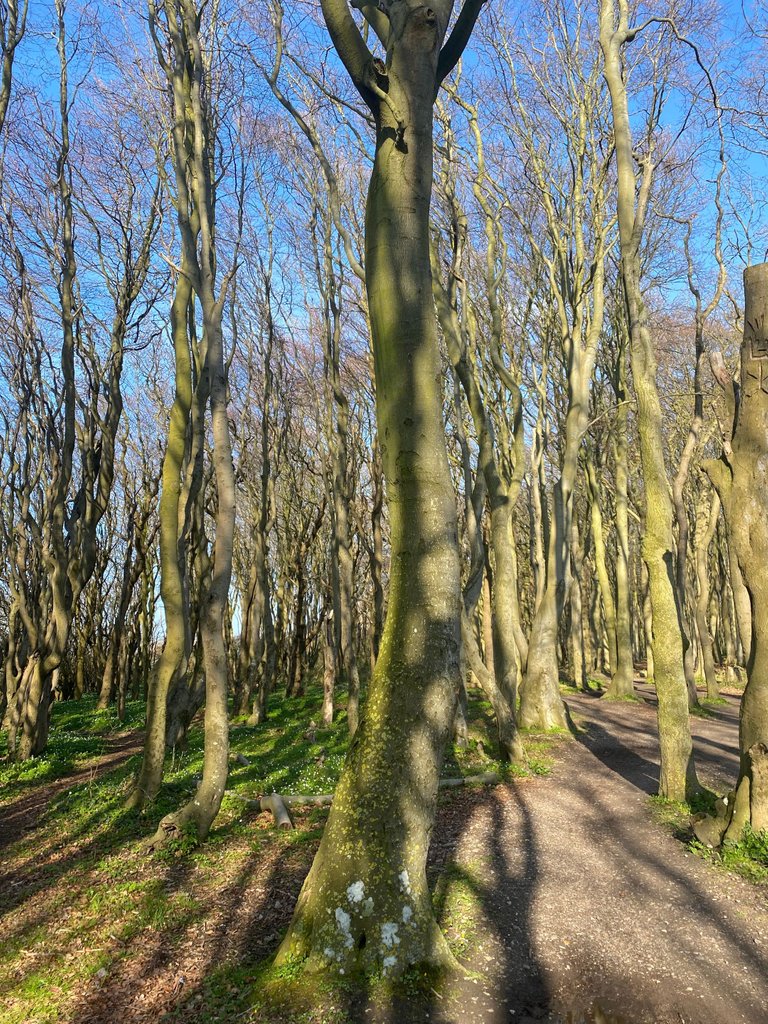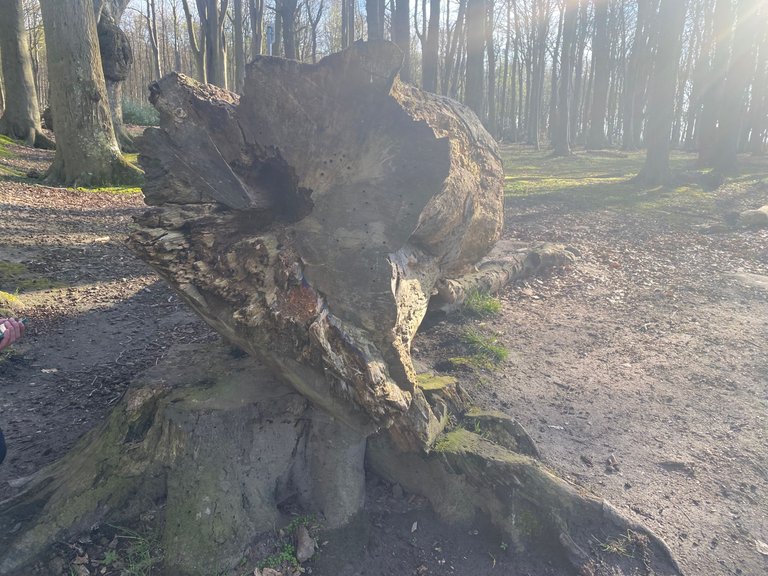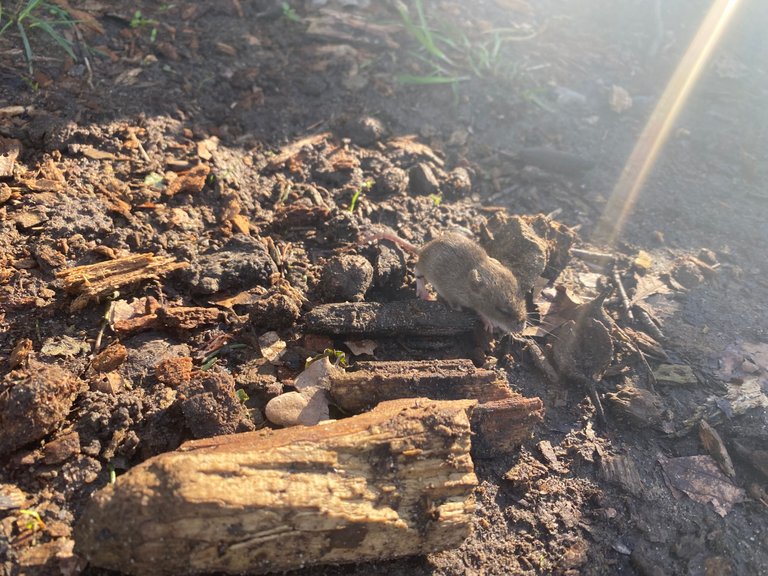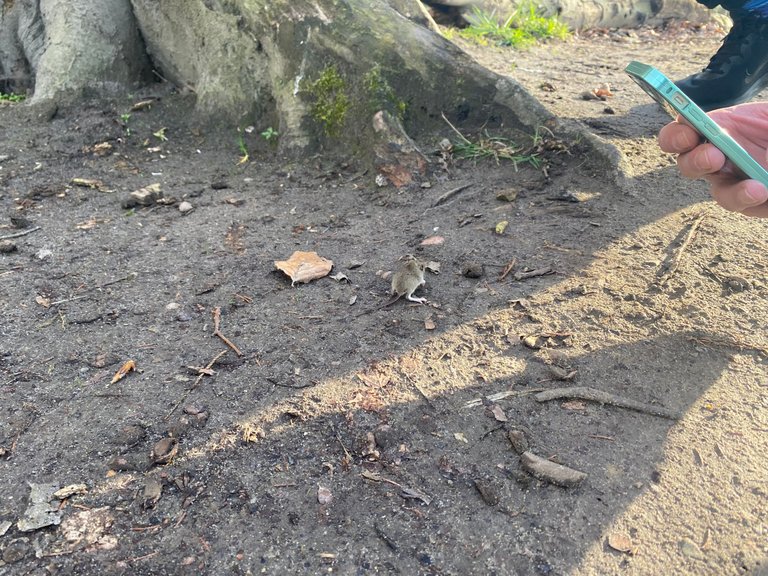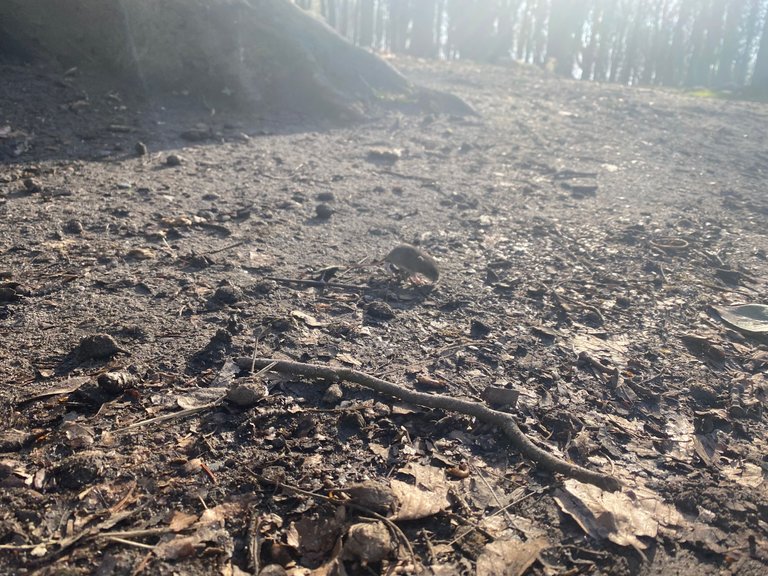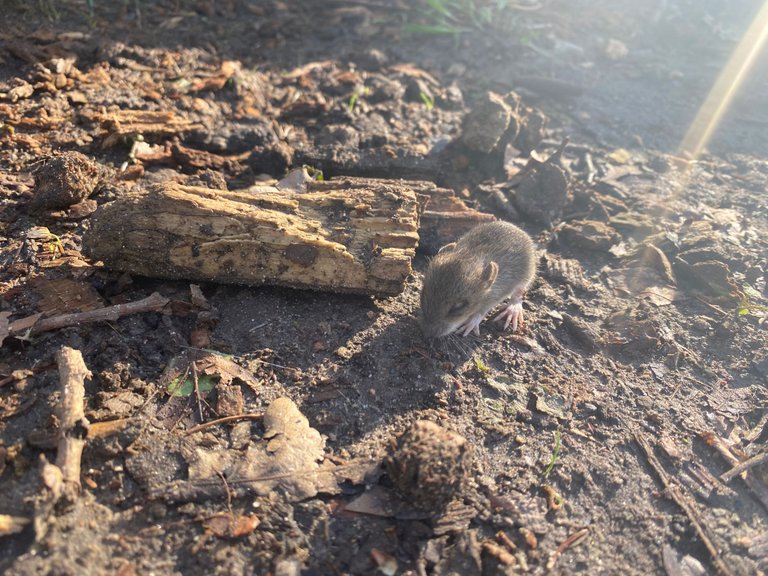 Again and again there were small paths through the whale that allowed a view of the cliffs. The steep bank looks particularly great and is also a popular photo opportunity, but we decided not to go down that day. But we made another nice discovery: Lots of little mice, which were still so tiny that their eyes were still closed (at least that's how it looked to the untrained eye), I guess there were about five. They crawled around a tree trunk on the ground. Luckily there weren't that many walkers here, I thought.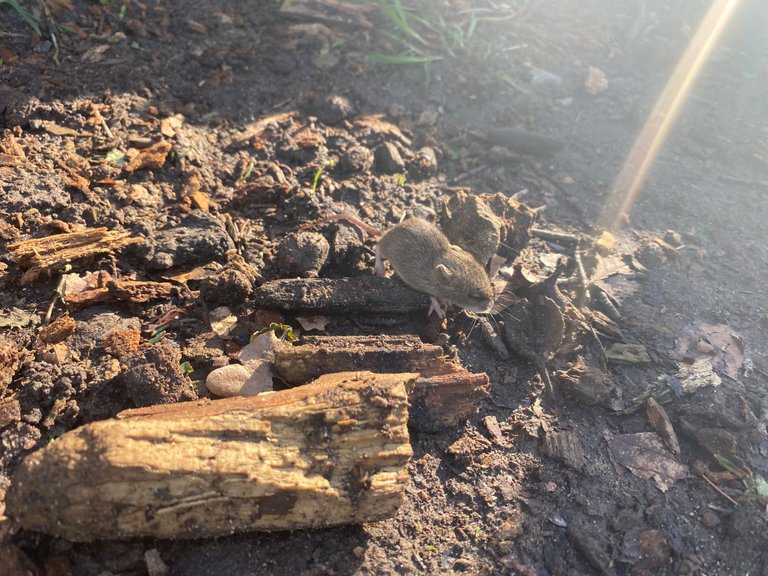 I hope you enjoyed my little trip, maybe you will visit the Baltic Sea and want to stop by there. I would definitely recommend it! In the winter months, the forest will definitely live up to its name again :) I have to get back to my preparations, but I hope you had a good start into the week!I think that such excursions into nature are good for everyone, no matter what situation they are in and whether they are stressed or not.
Until then, take care! :)