Hi Hive friends,
now that I haven't posted anything for a while, I thought it was time again to tell you about a beautiful place that has stayed in my memory. Those of you who have been to Granville before will know what I mean: The charm of the former fishing and pirate town is unique. Granville is only an hour's drive from the monastery mountain Mont-Saint-Michel, about which I have already posted. Just off the coast of Granville are the Chausey Islands, also a popular tourist destination.
When I was there with my family a few years ago, we were immediately captivated by the town.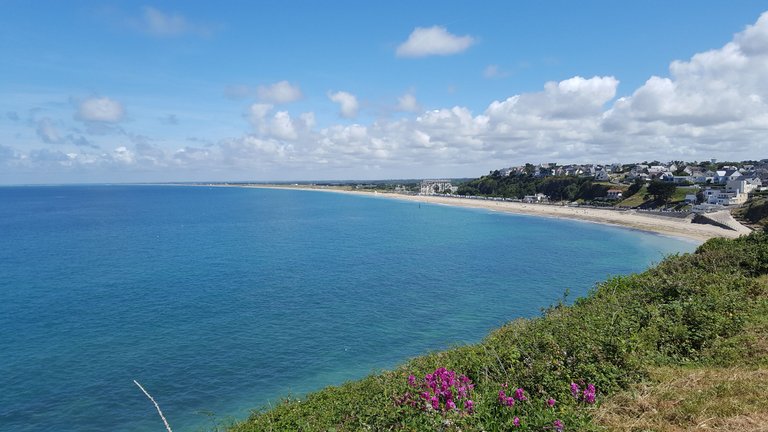 But now I would like to give you some information about Granville: The city is located in Normandy and has a seaport, a fishing port and a marina. It is located on a rocky cape in the southwest of the Contentin peninsula and has an upper town and a lower town, while the upper town is surrounded by old fortress walls. The economy is mainly influenced by the fishing port, but nowadays tourism also forms an important branch of the economy of the town with its approximately 12,000 inhabitants.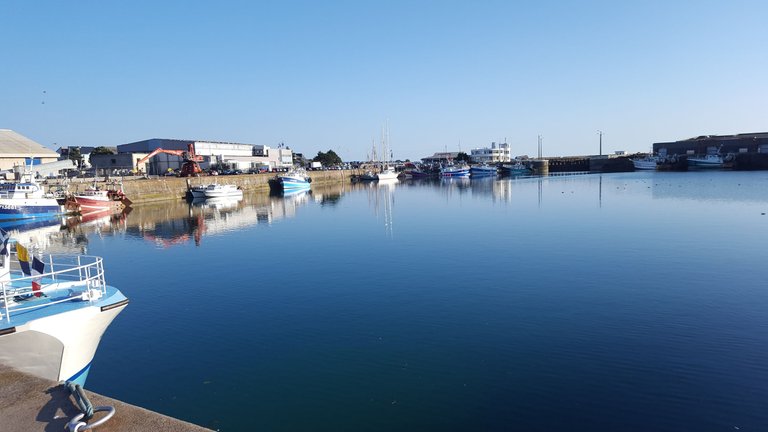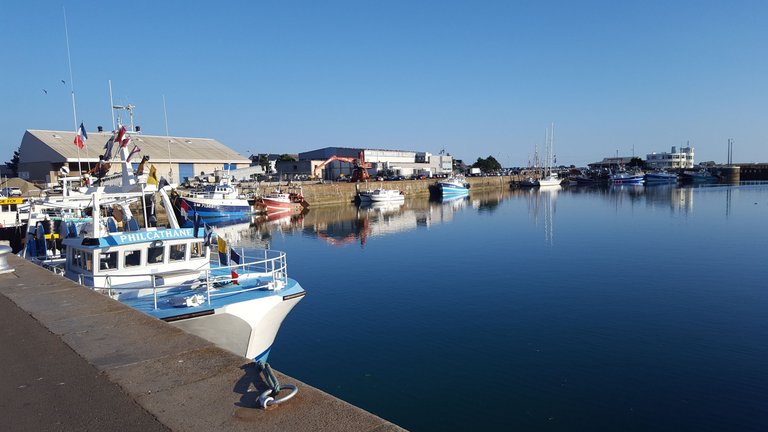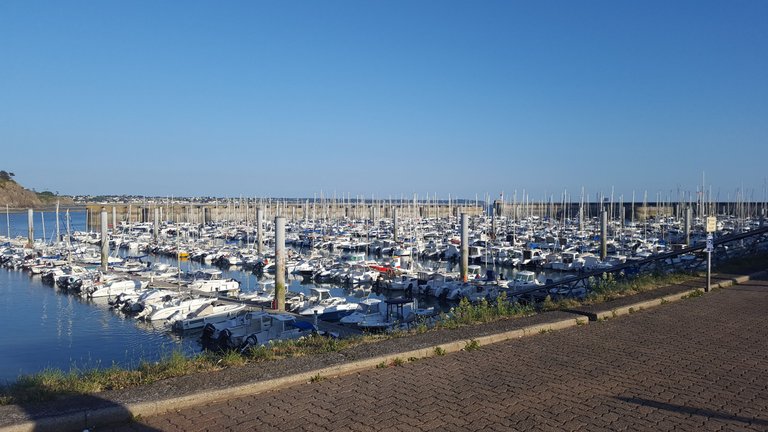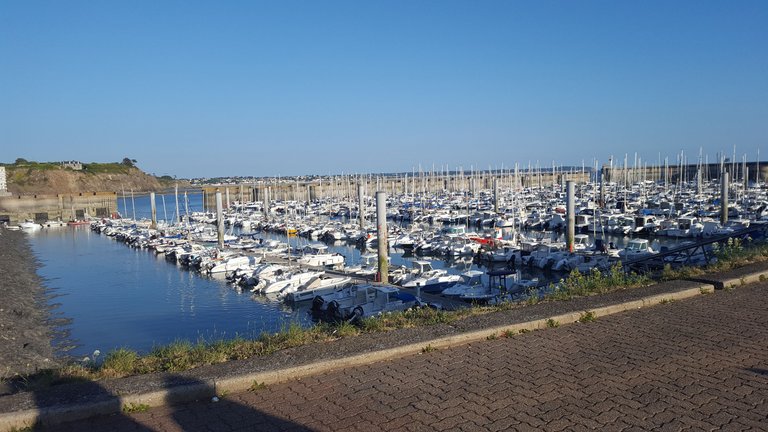 The first day we were a bit exhausted when we arrived in Granville, and I remember taking a few photos of the harbor. It was only a short walk until we arrived back at our vacation accommodation. My dad's knee wasn't doing too well either, so we didn't walk too far and decided to rent bikes for the next few days.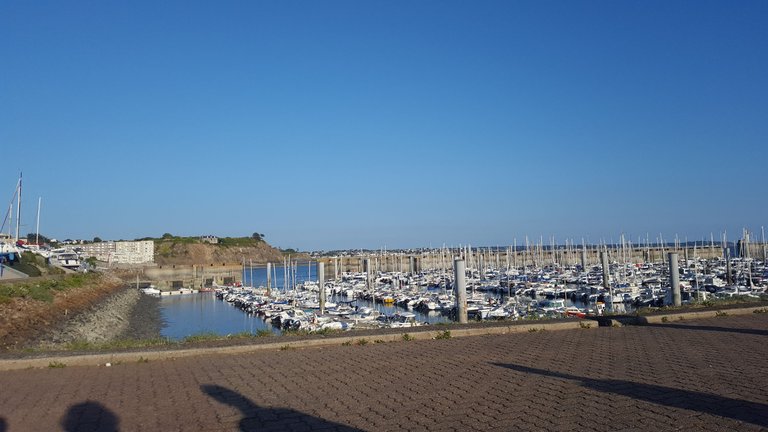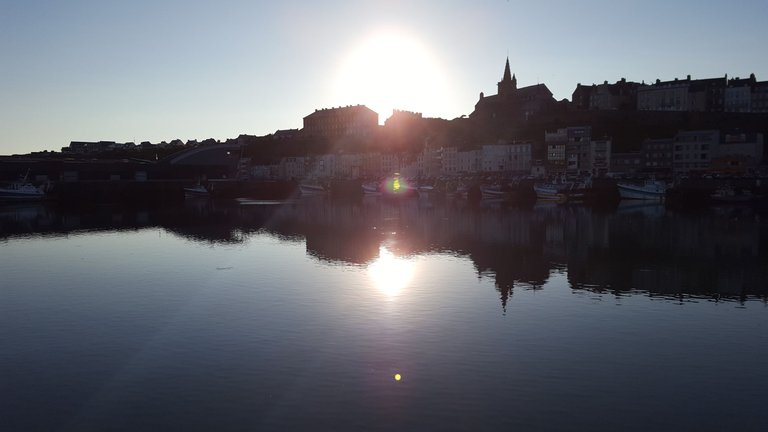 The city was so quiet - a little sleepy but perfect for the first days to arrive.
What we discovered the first few days was the seawater swimming pool right on the beach: my mother was blown away! There were even starting blocks there, so you could really train there! I had not seen anything like that before here in Germany.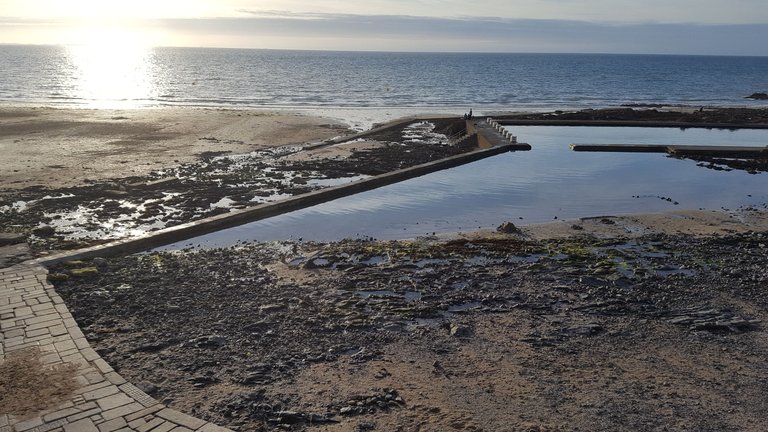 The pool was never crowded, maybe it was because we went swimming at a convenient time, or simply because most vacationers preferred to swim directly in the sea. The beach also offered enough space for everyone.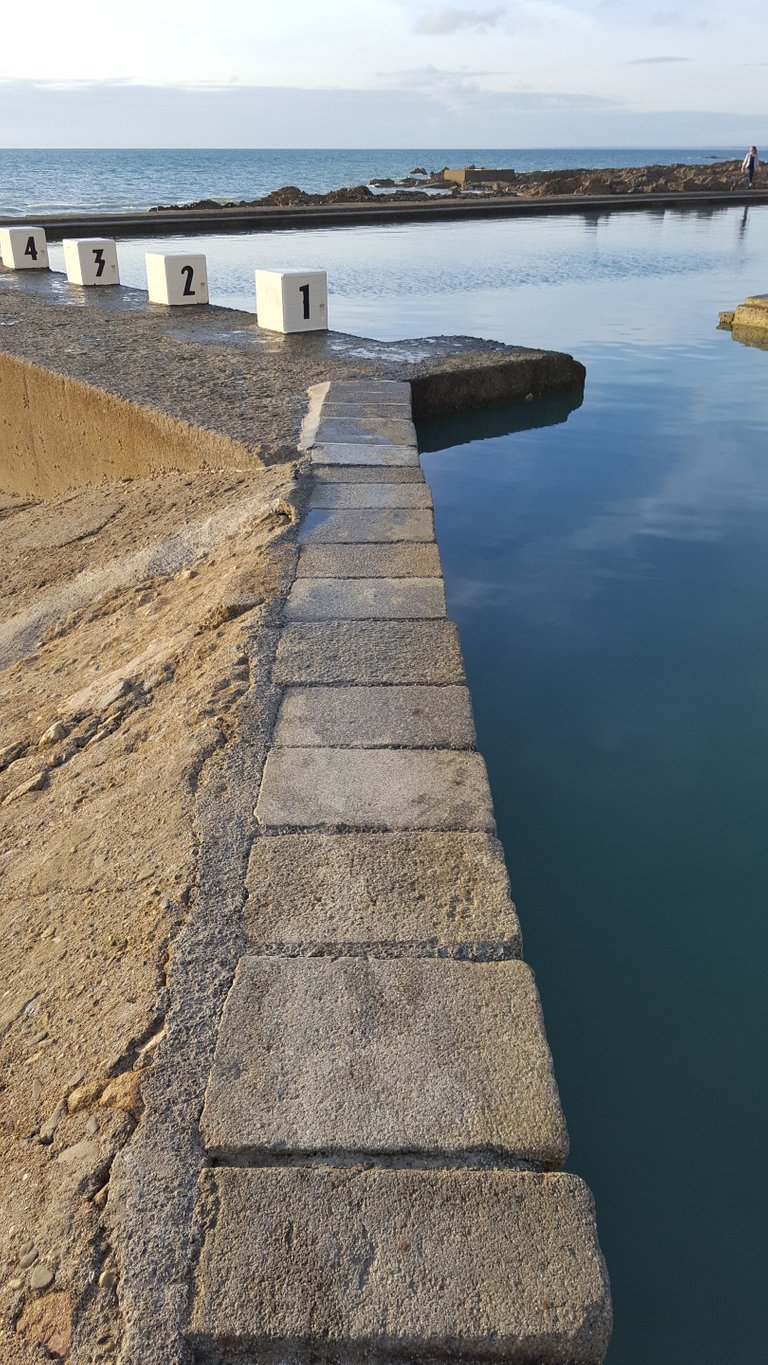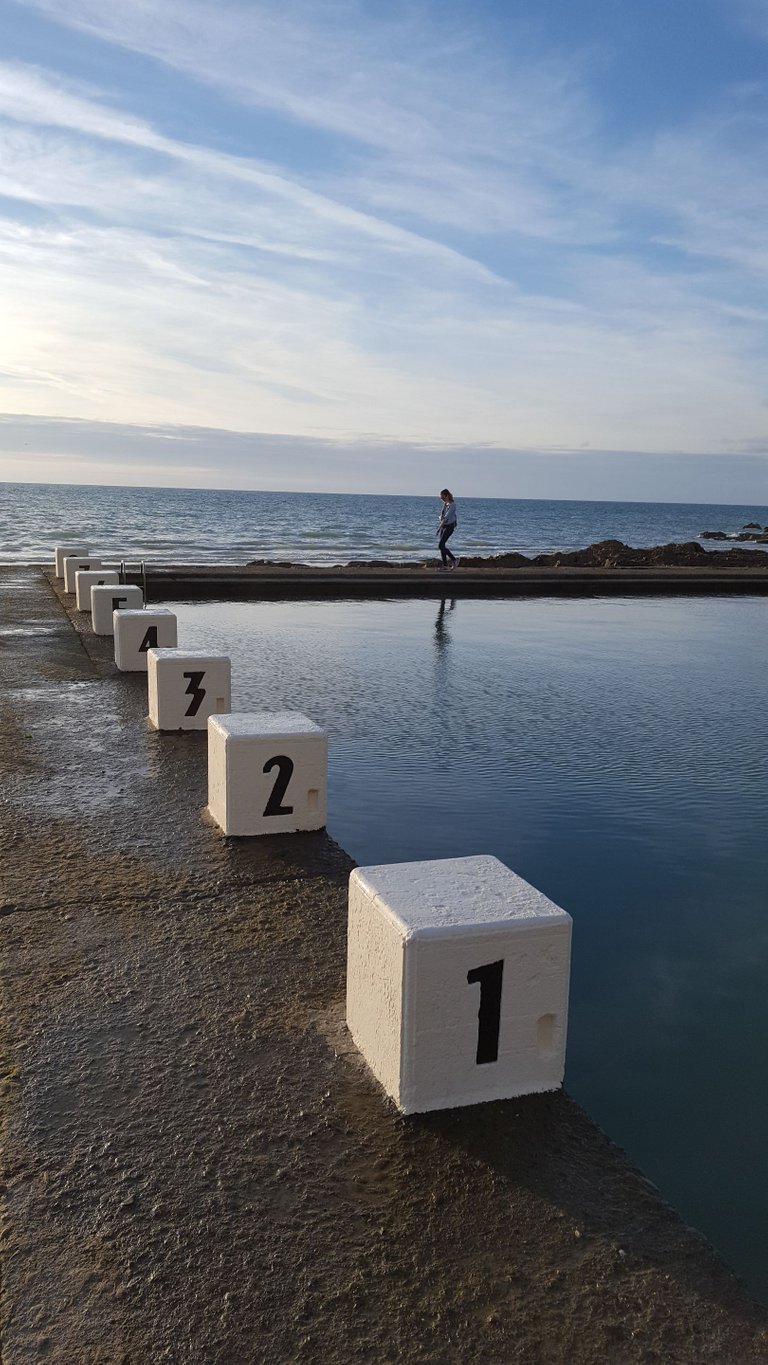 Would you rather visit a swimming pool or a seawater pool? To be honest, the water is of course not as clear as in a swimming pool, so if you want perfect visibility, you are wrong here. However, it is a really nice experience, especially in the mornings and evenings when the sun is not shining too much.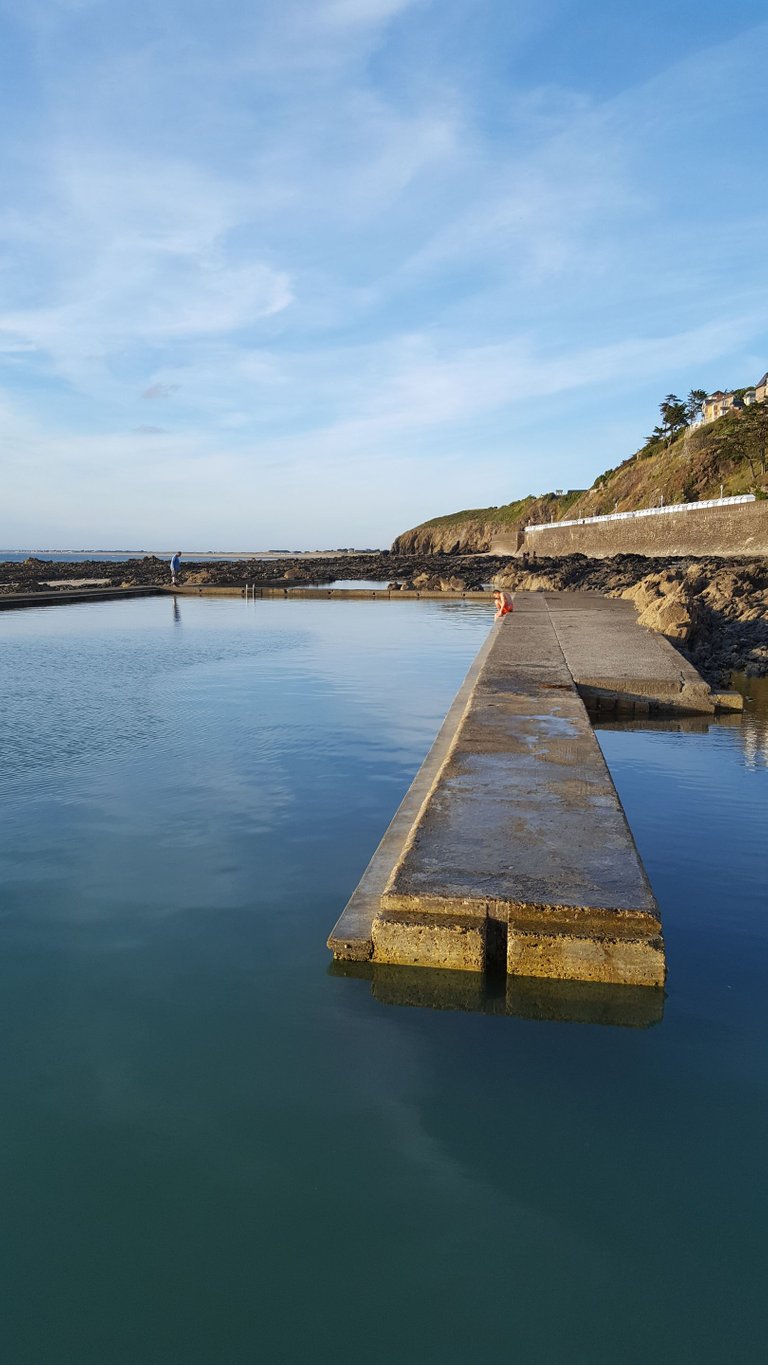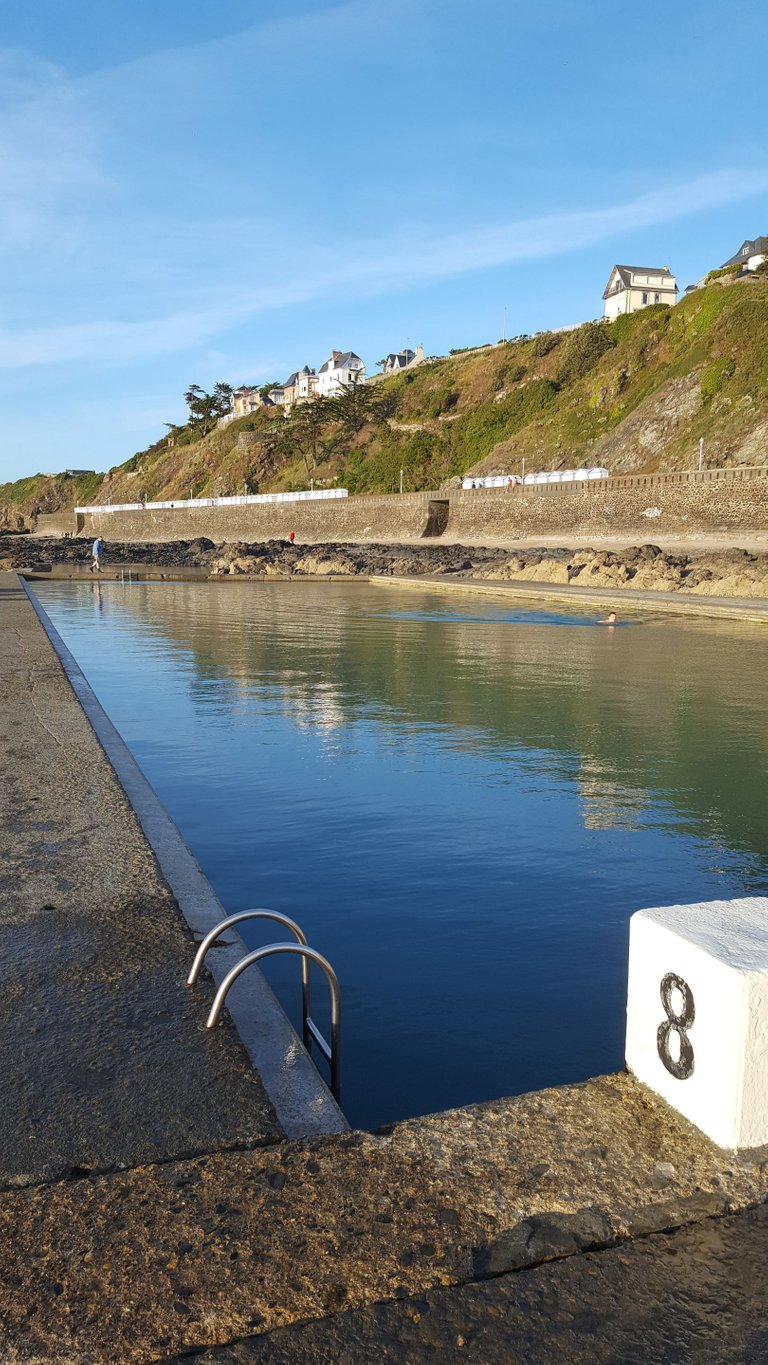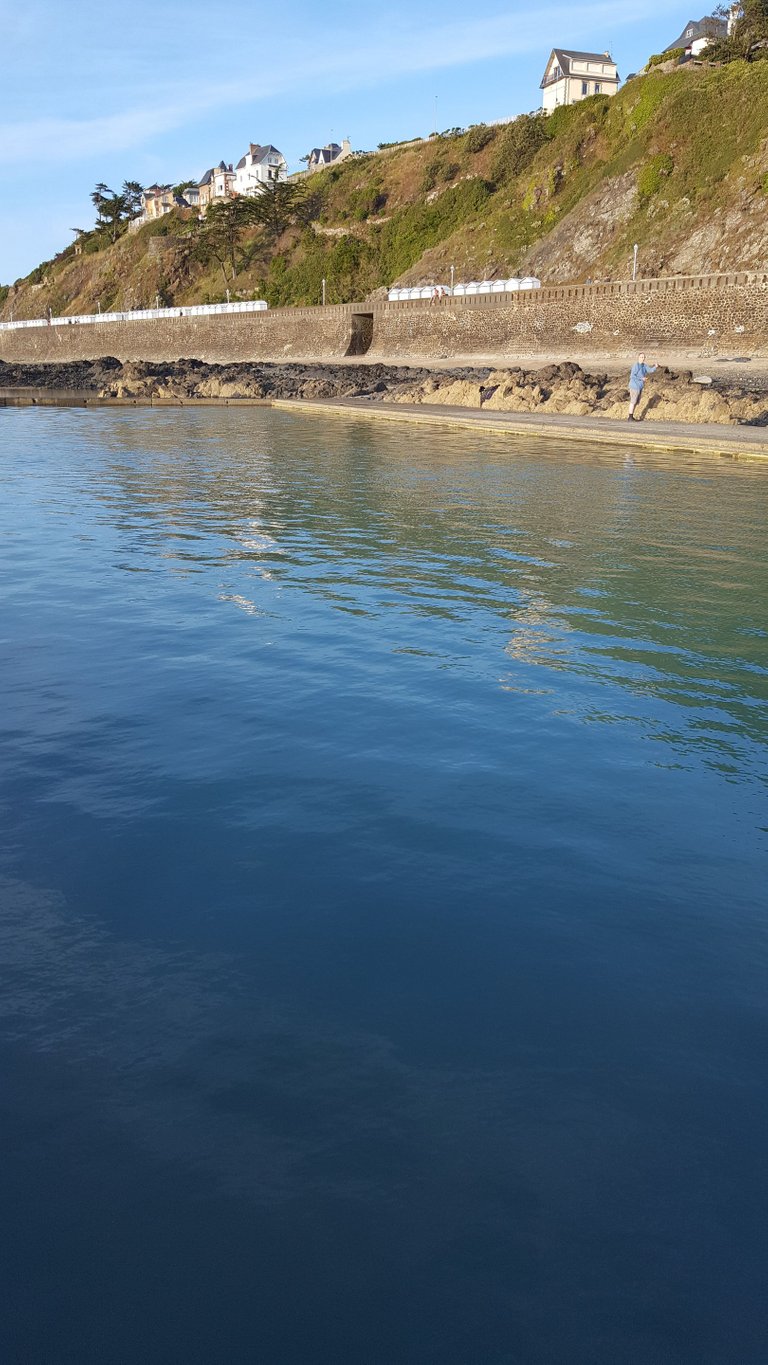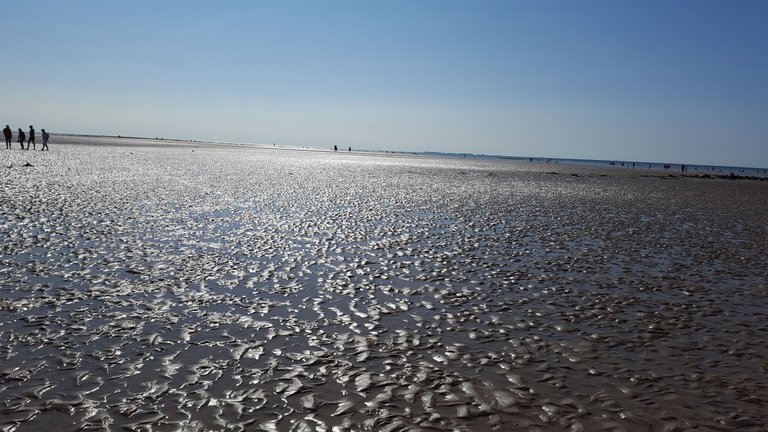 I really enjoyed the beach walks, here you could just perfectly switch off, it was not hectic or crowded, but there were children playing peacefully on the beach and some ventured into the somewhat (for me) cold water. A real vacation idyll!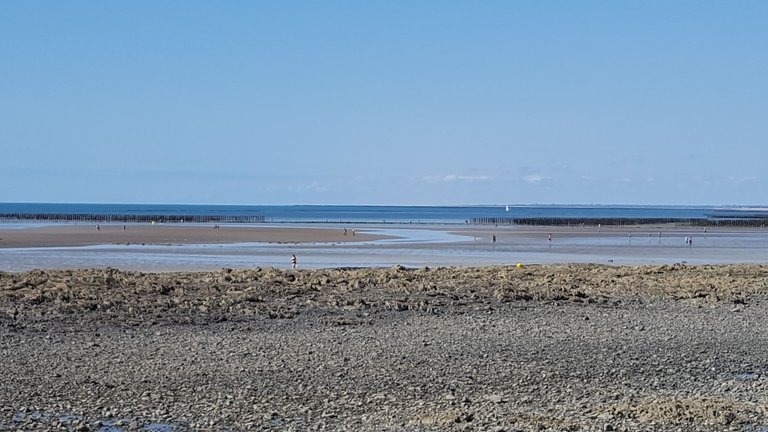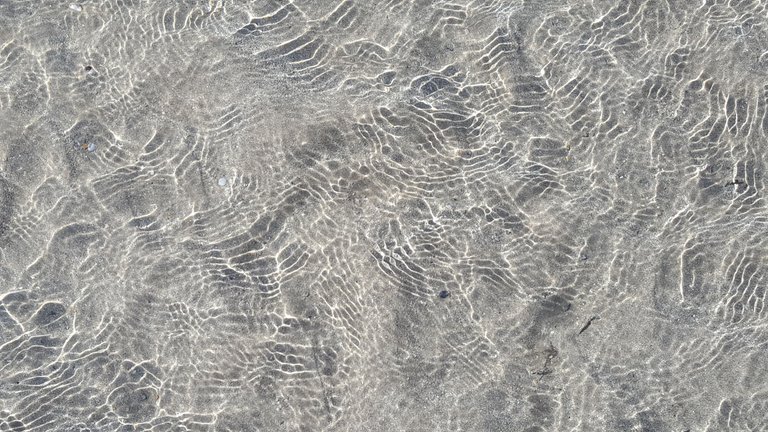 And here you can see the crystal clear water again, I love just looking at the water and its play, it's so calming for me. You immediately forget the hustle and bustle of the city at home and also arrived on vacation in the head.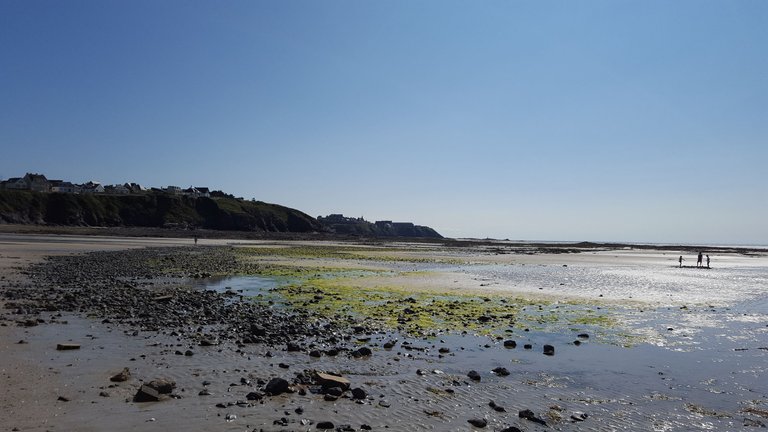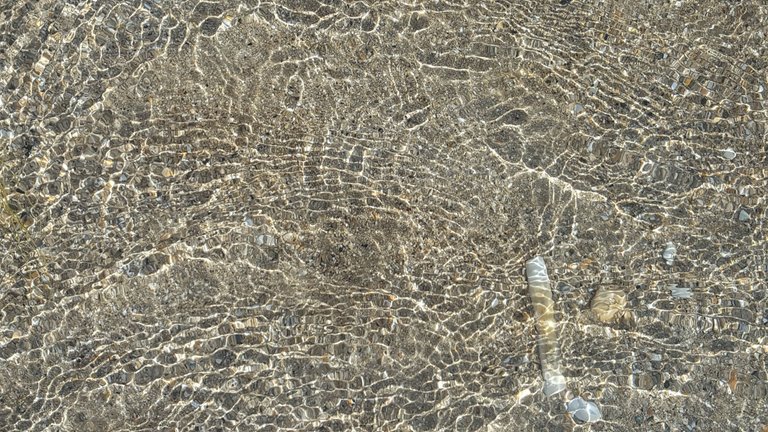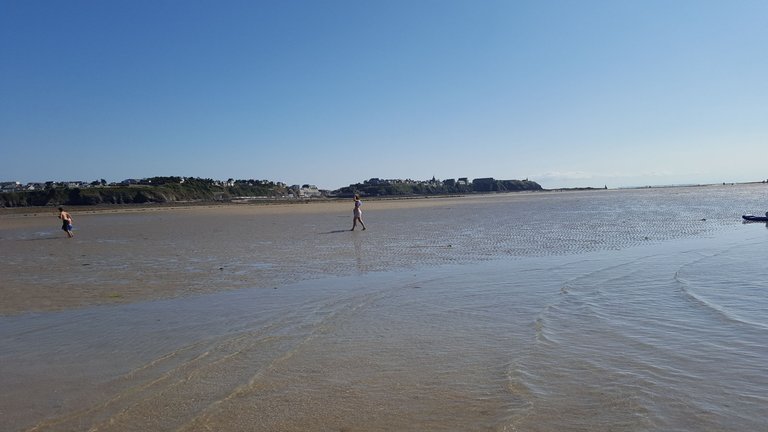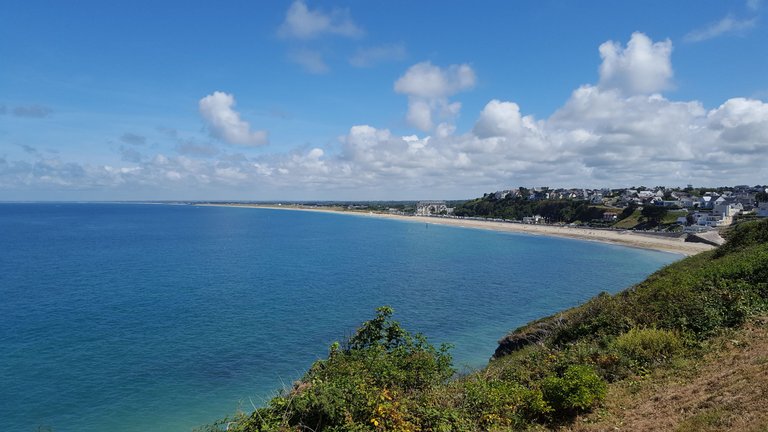 Where exactly I took the pictures, I can unfortunately no longer say, but I think they were taken on a few of our bike tours to Donville-les-Bains. The view is just great and the blue of the sea and the green of the plants shone in the sun.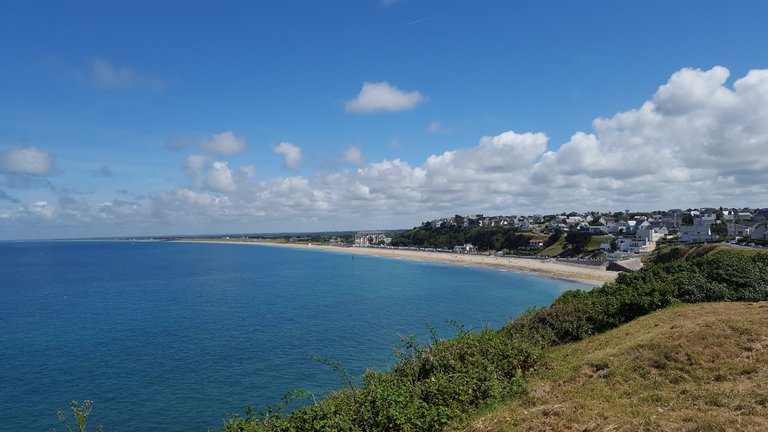 It is a seaside resort on the Gulf of Saint-Malo in the English Channel and you had a nice view from up there. From Donville-les-bains Granville is south, for a leisurely bike ride it is only recommended, the distance is only about 3 km. It is a nice destination from Granville, also with beach and many small cafes to take a breather.
Do you prefer to travel by car or by bike on vacation? By car, of course, you get further and have more options, but there are also so beautiful routes by bike, and as they say: the journey is the destination.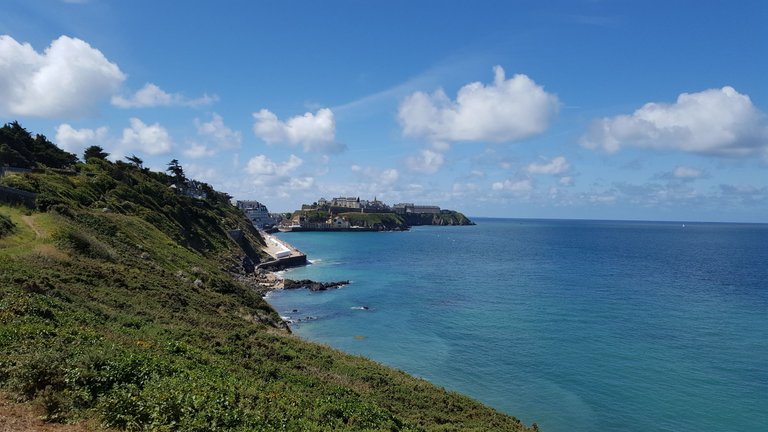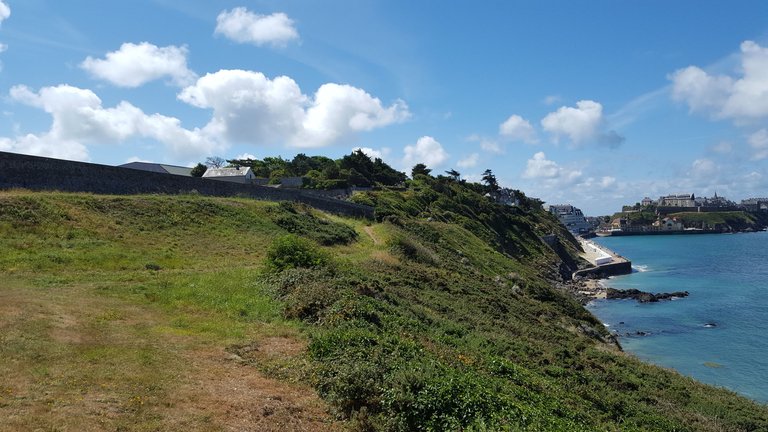 The name of the town is the origin of the English-language surname Dunville (originally Donville), which occurs throughout Great Britain and former British colonies, if I remember correctly. The town is classified as a seaside resort as of 1962. We followed the Chemin des Douaniers, the route is great.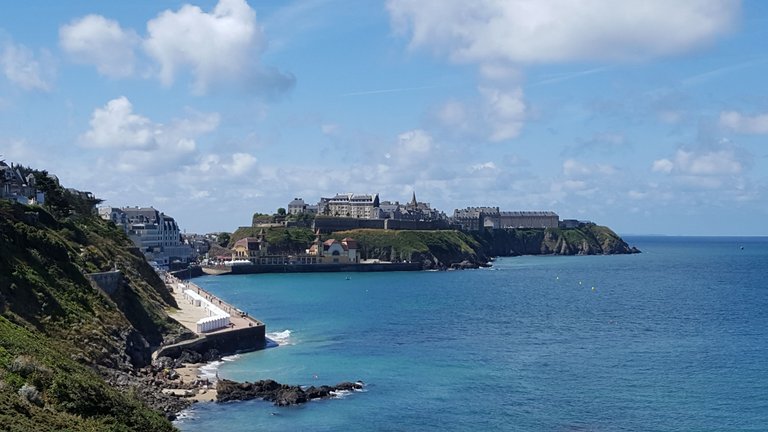 I hope you enjoyed this little trip to Granville and Donville-les-bains, even though it was a few years ago. Have you been there before? And if so, what was your favorite place or did you have several?
I'll try to post more regularly now and don't worry, I haven't forgotten the post about Düsseldorf. A bit of what we could eat delicious food in Düsseldorf, you may have already seen in one of my last posts. At the moment I'm just doing an internship at the public prosecutor's office here in Cologne and have to prepare for my first state exam on the side, but Hive is a nice change from all the learning stress, i love to see your travel storys and destinations:)
Have all a nice start into the week!