Hey guys,
I hope you had a good start into the week. Today I want to tell you about a nice experience in Croatia. We were already a few days in Dubrovnik and a friend had seen an advertisement in the old town that you could also make all-day boat tours to various islands. The same evening we sat together and looked for good offers. One boat tour appealed to us, so we booked it. It was a full day Elaphite boat tour where you also got a small lunch so you didn't hop from island to island hungry.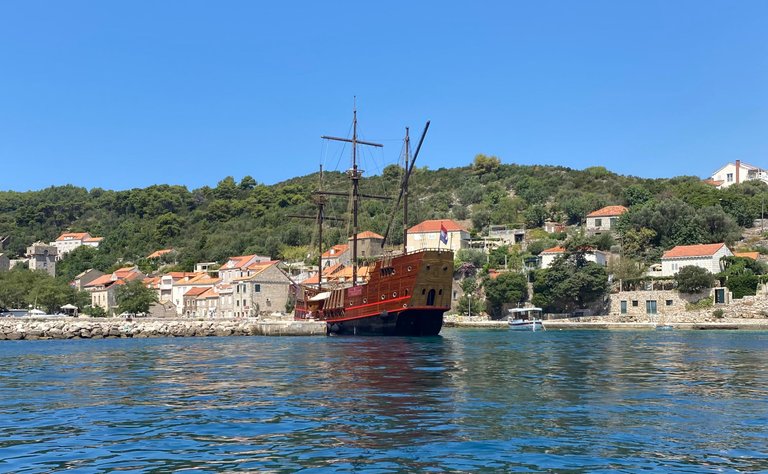 As in Dubrovnik, all the roofs are orange again - I'm still wondering if this is prescribed for residents? I can hardly imagine it otherwise.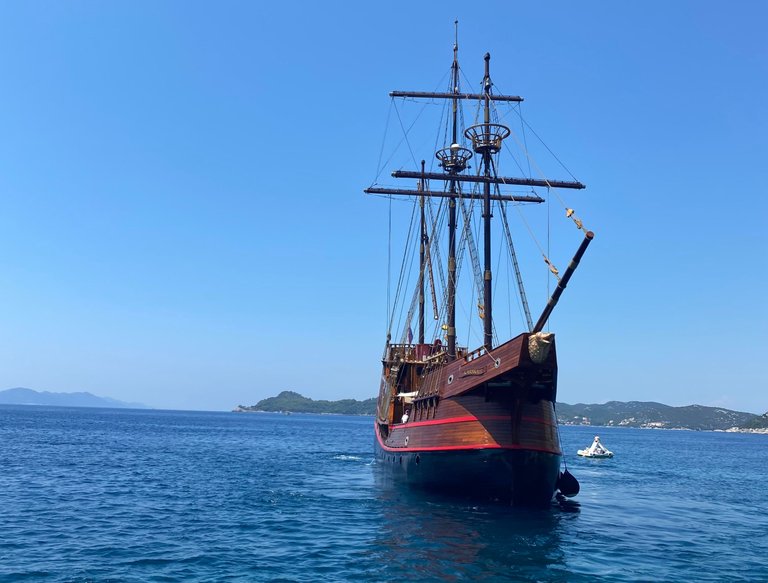 Our first stop Lopud Island
First we went by boat to the island of Lopud, where we could stay for three hours before the boat left again. They told us beforehand very precisely that we should please be back on time, because the boat would not wait for us. Lopud is located north-west of Dubrovnik and belongs to the island group of Elaphites and because it is so quiet here, this island is very popular with vacationers, whether for a day trip or to stay a little longer we were told. Here, the sandy beach Sunj and the monastery are probably the main attractions, where we, however, just walked past. The island does not allow cars and is therefore probably also particularly popular with families with small children. You can get there not only like us on a guided boat tour, but also with a simple passenger ferry from Dubrovnik.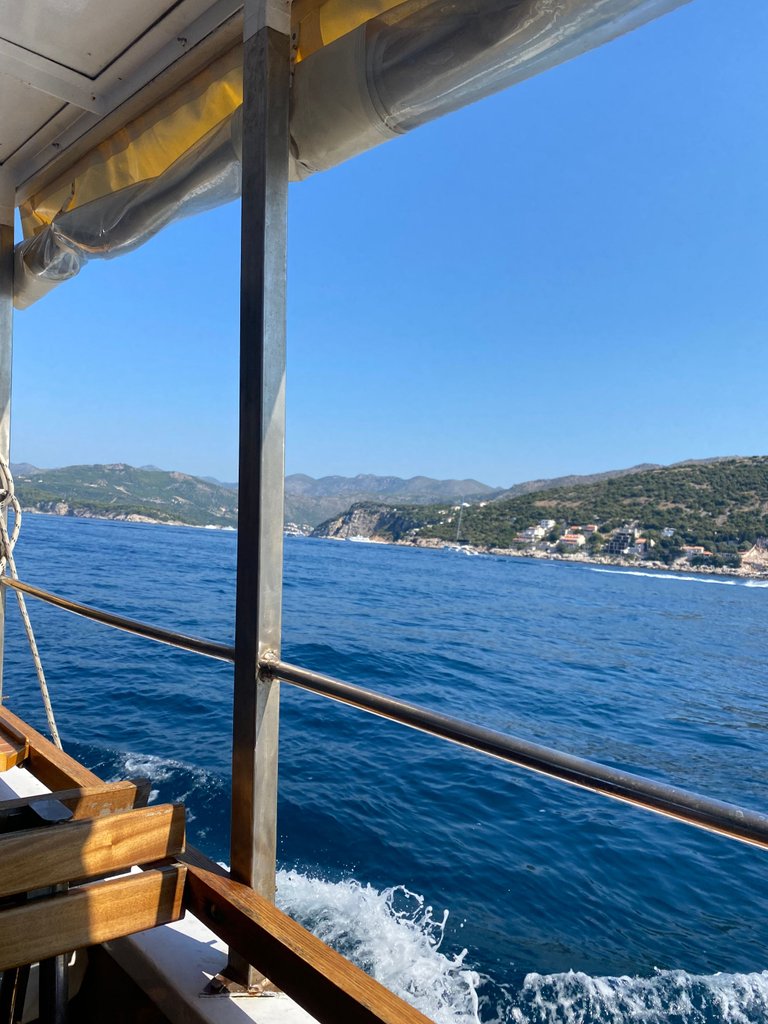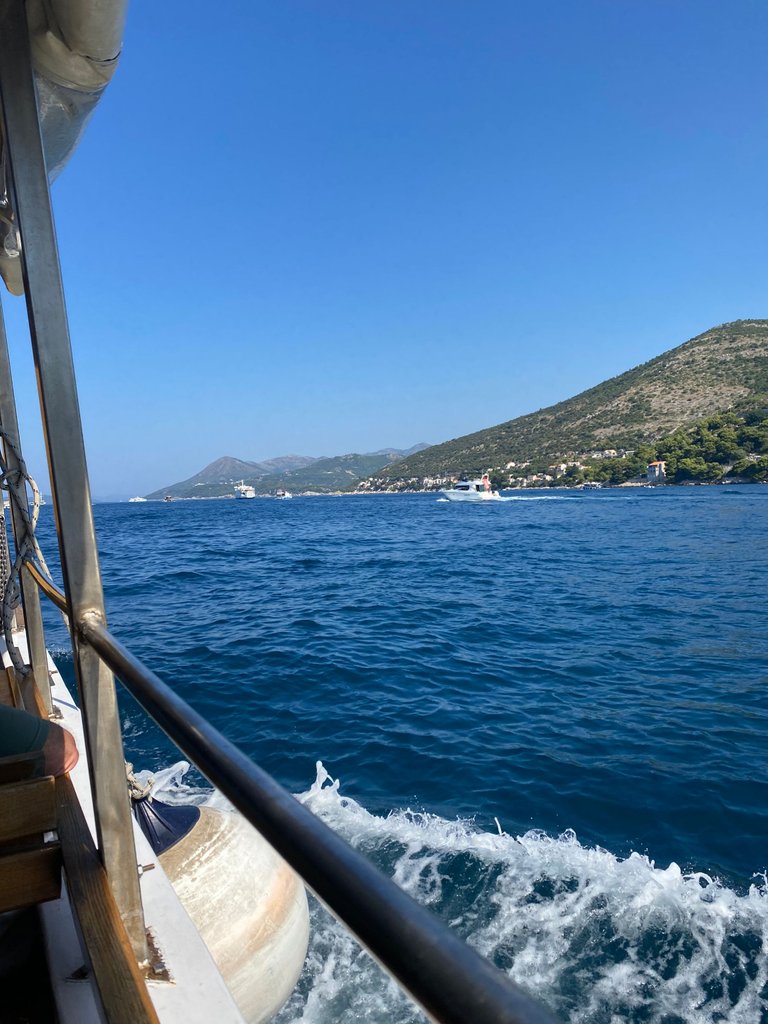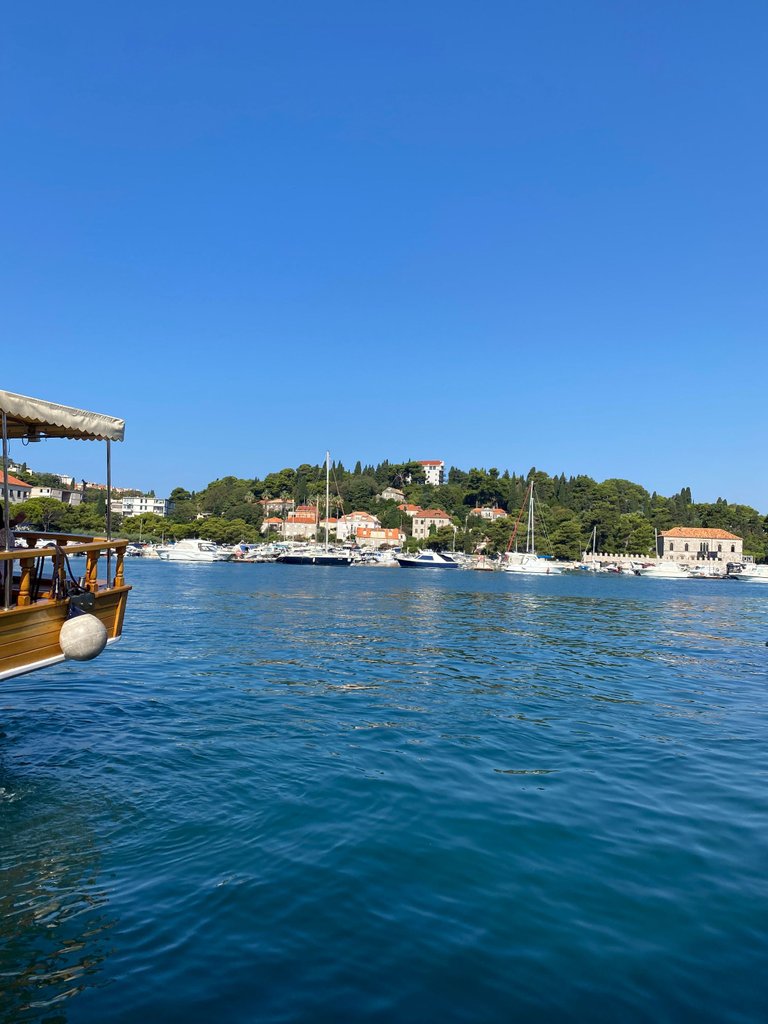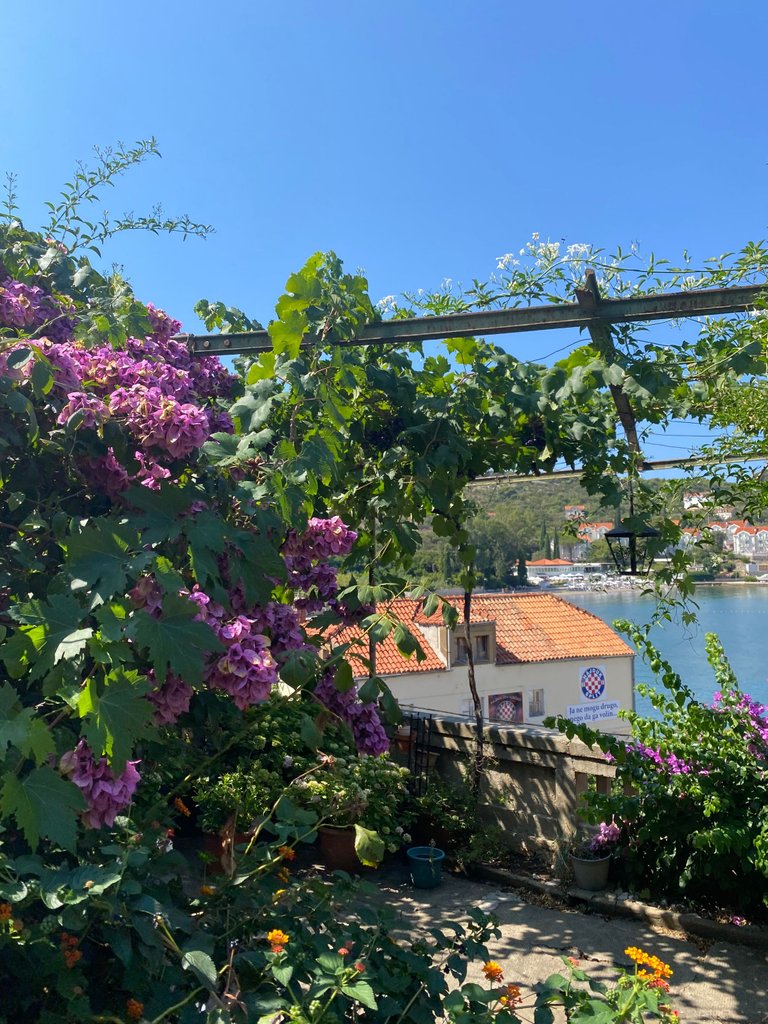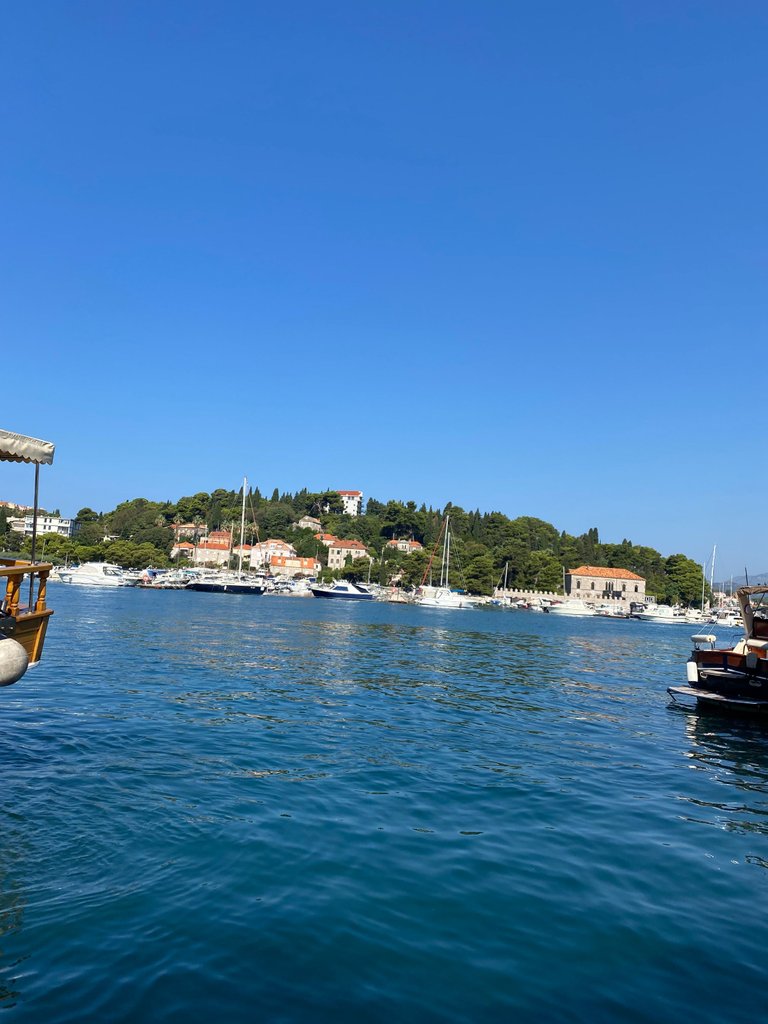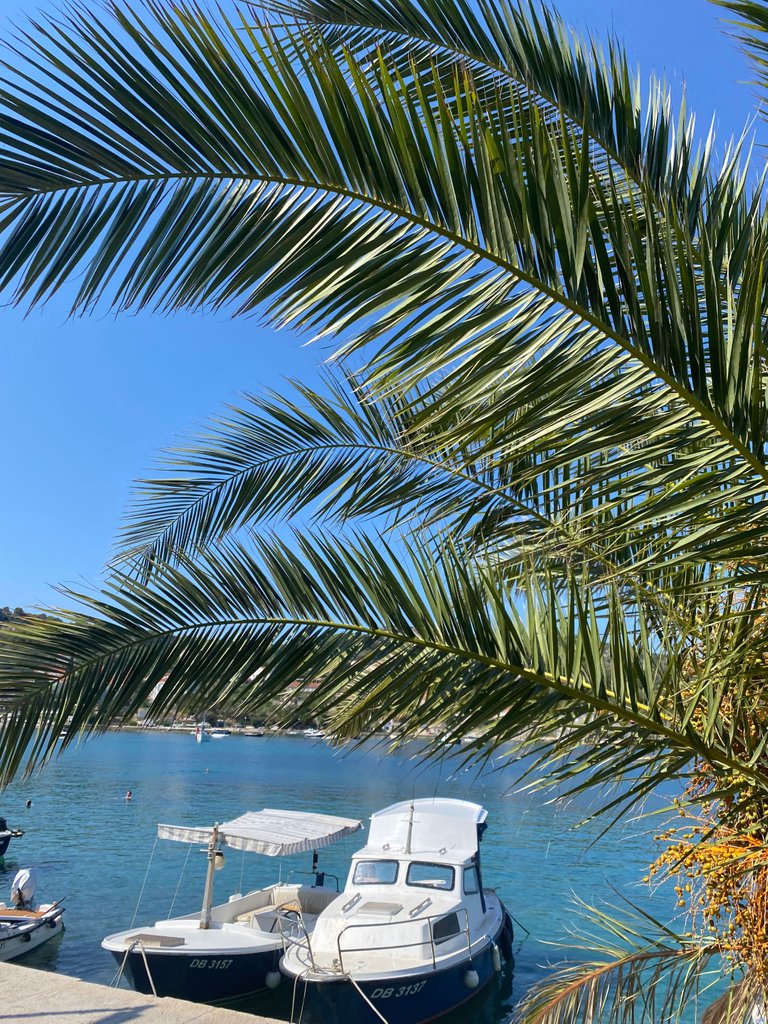 With Koločep and Šipan, the other two islands we headed for later, the island belongs to the less inhabited islands of the Elaphites. It is just about 4.5 square kilometers in size and therefore perfect to spend a few hours on it. There are about 250 inhabitants, a few cottages, a supermarket and a few small restaurants. Visitors also enjoy a botanical garden.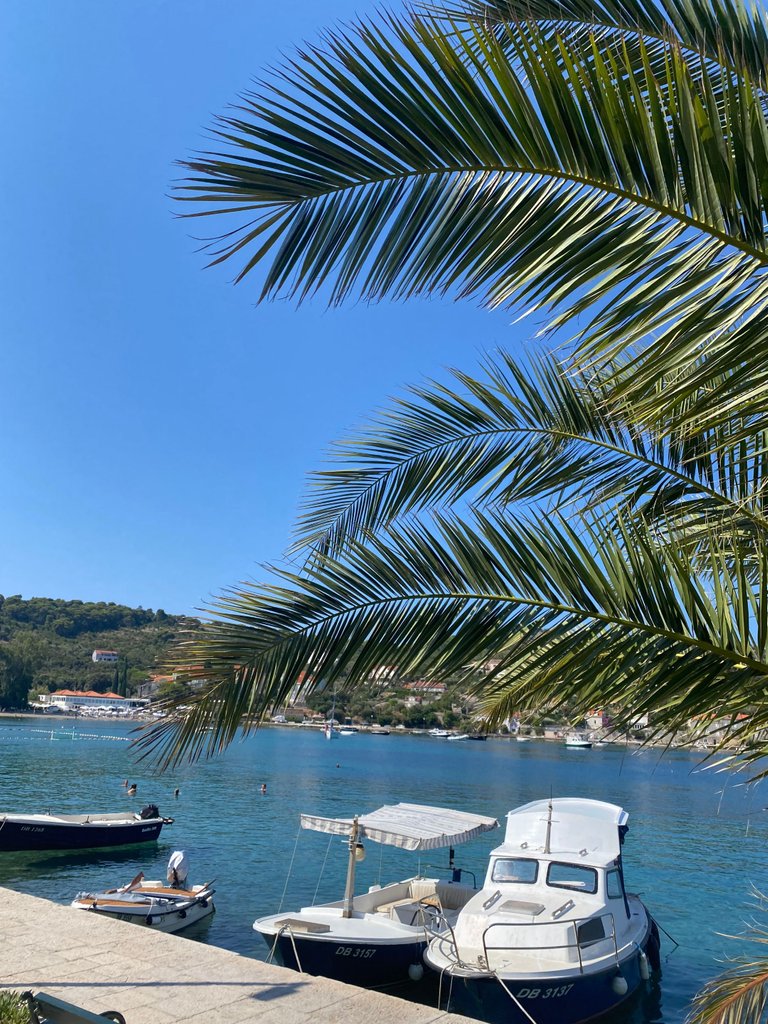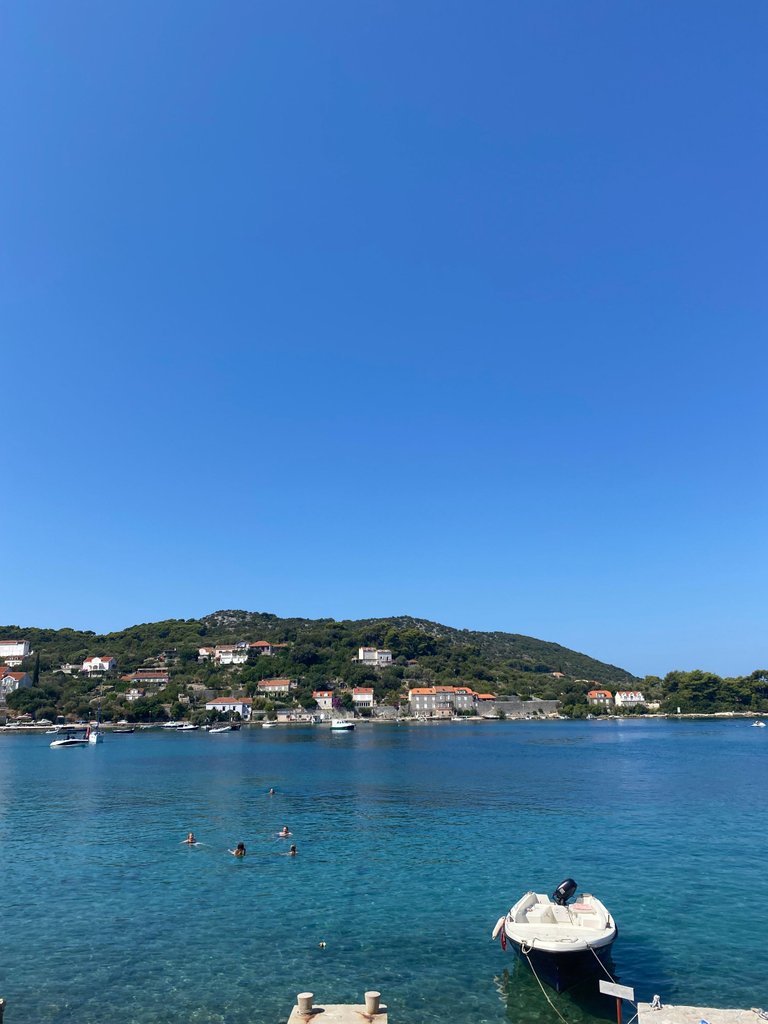 According to the story, an Italian sailor Ottotone Visconti stranded on Lopud and built many churches on the island. Therefore, there are also many small chapels and churches next to the roads.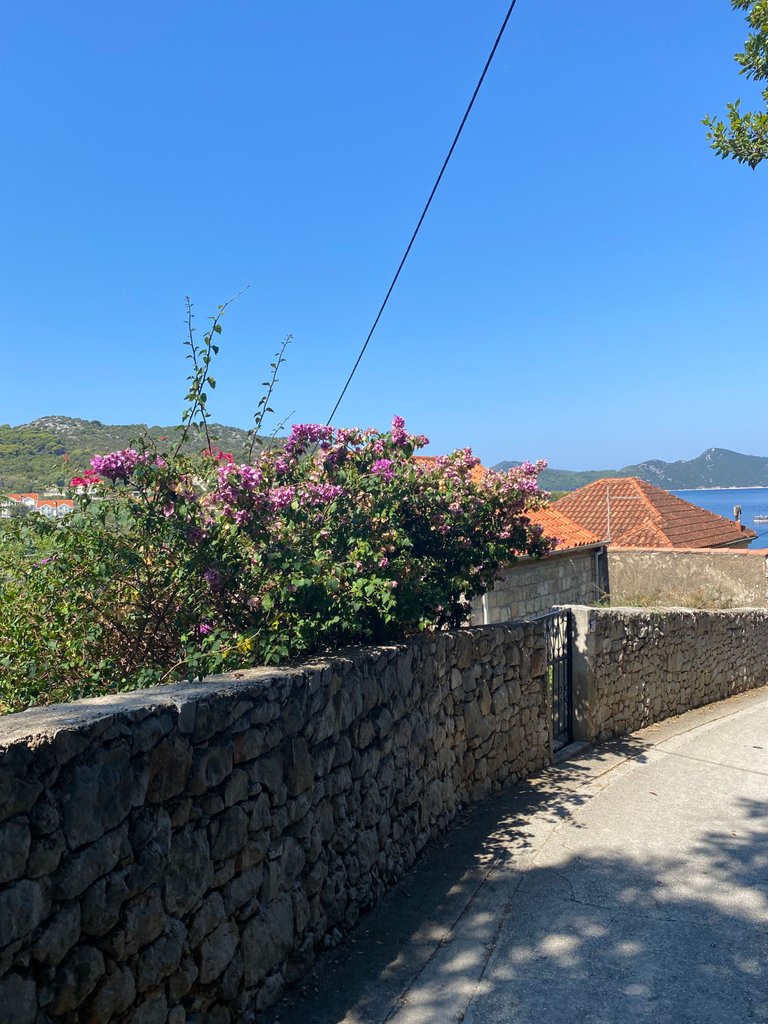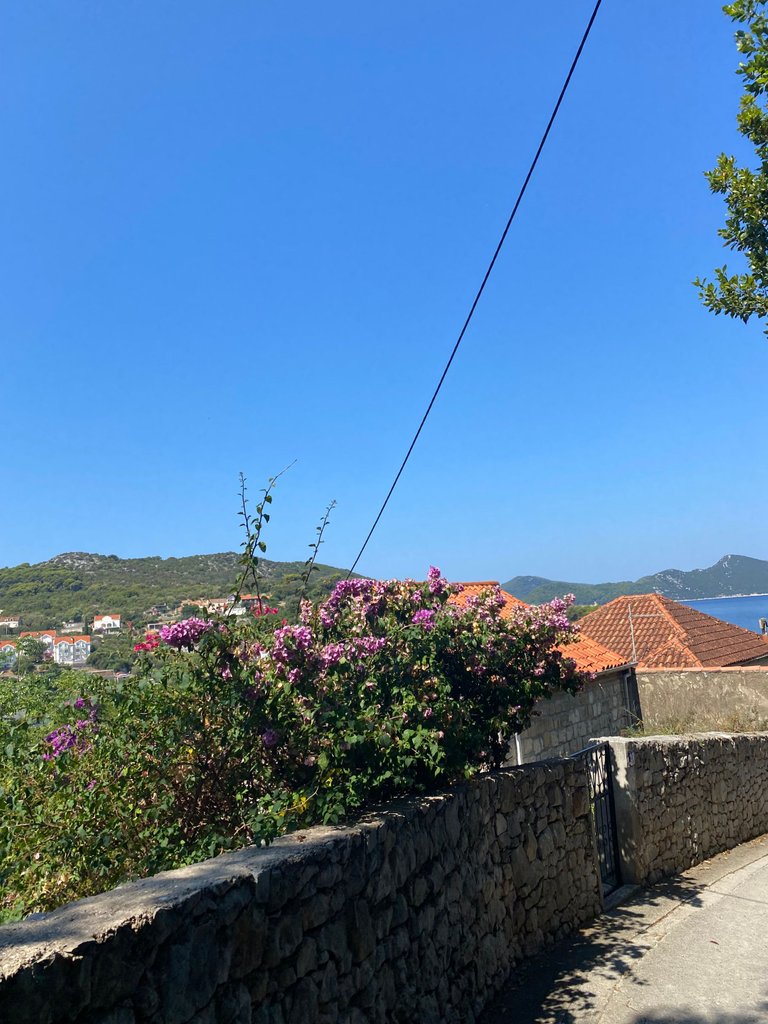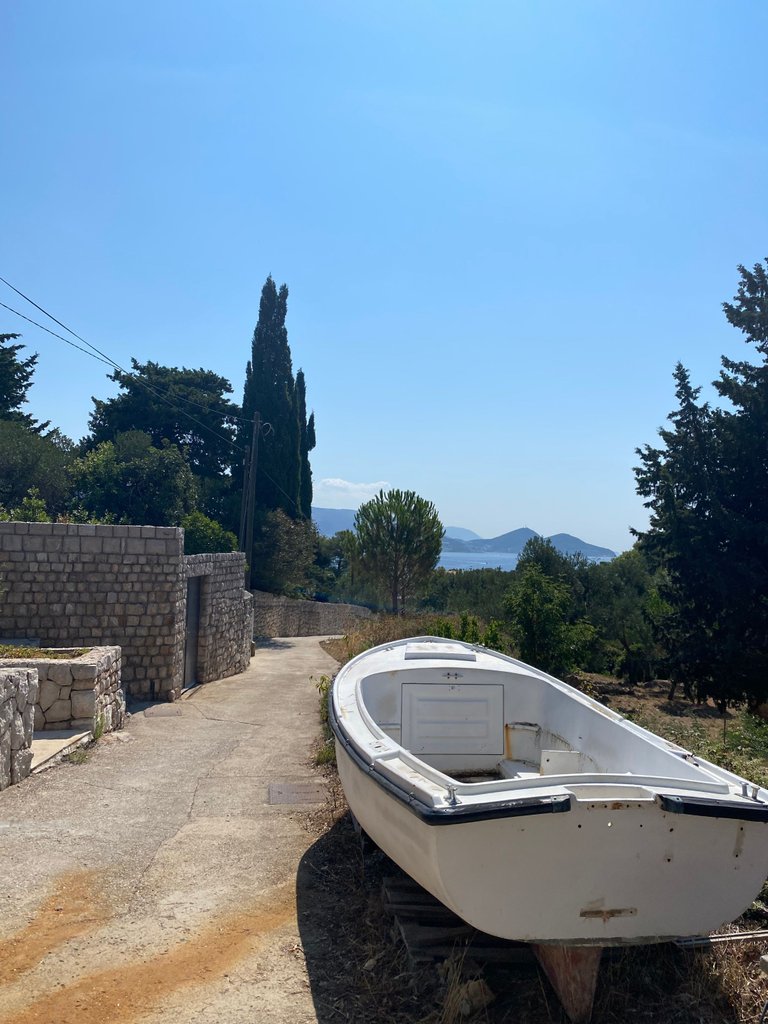 In addition, there were small fishing boats on the way every now and then, which lay so to speak in the "front gardens", which looked really funny.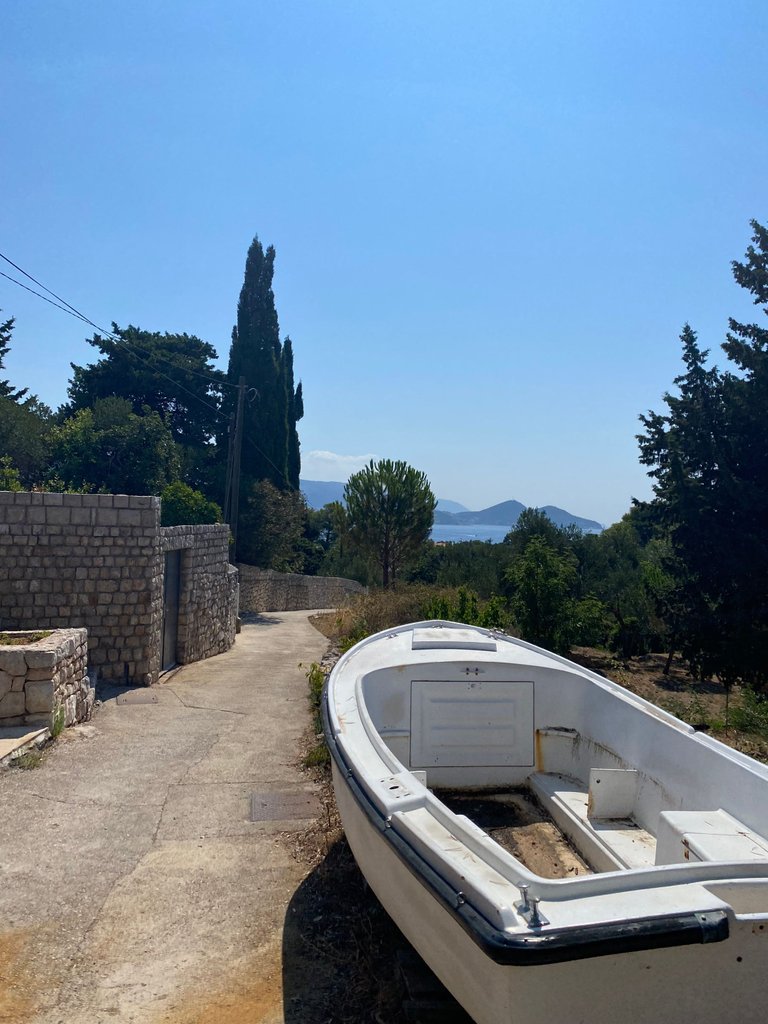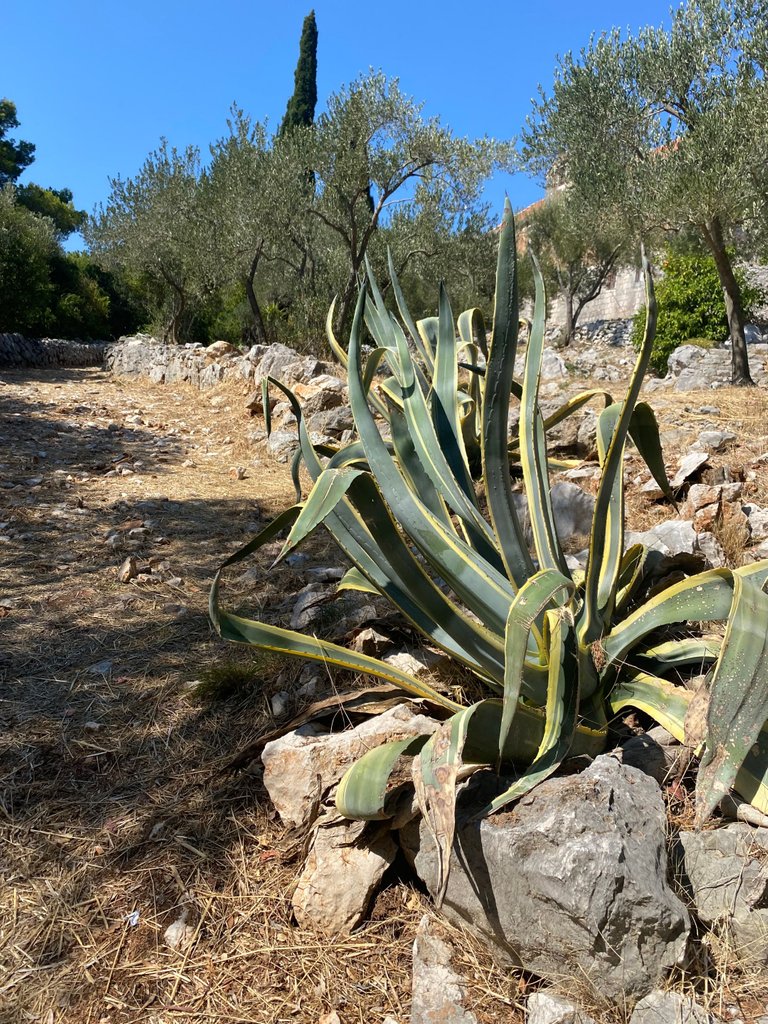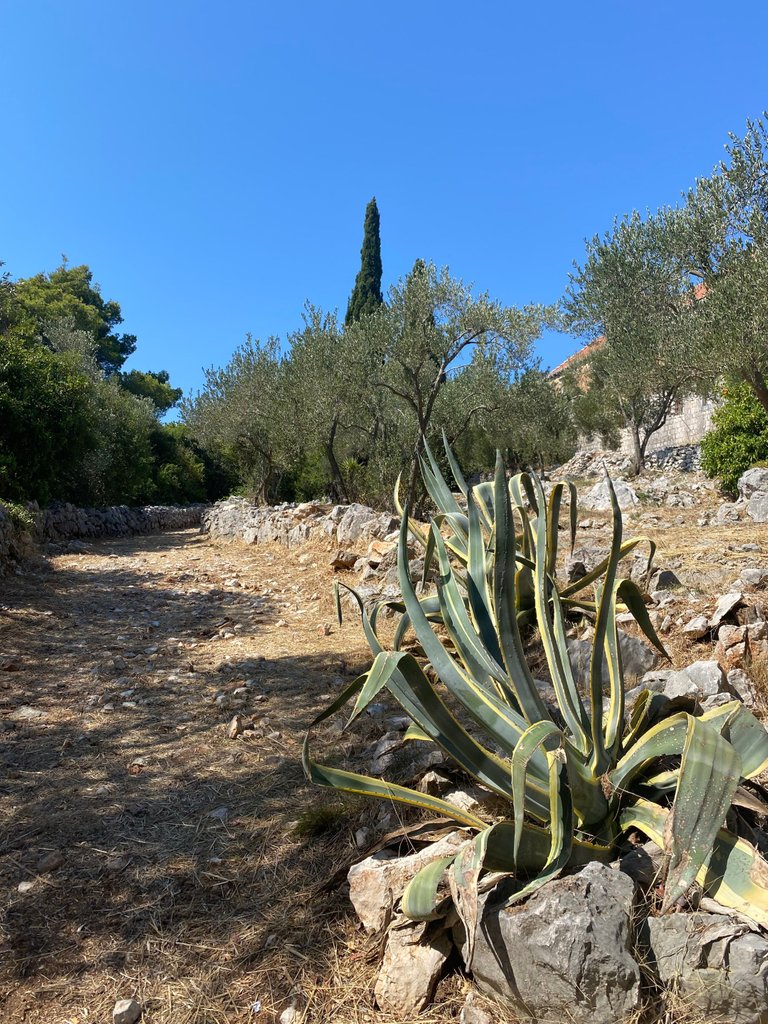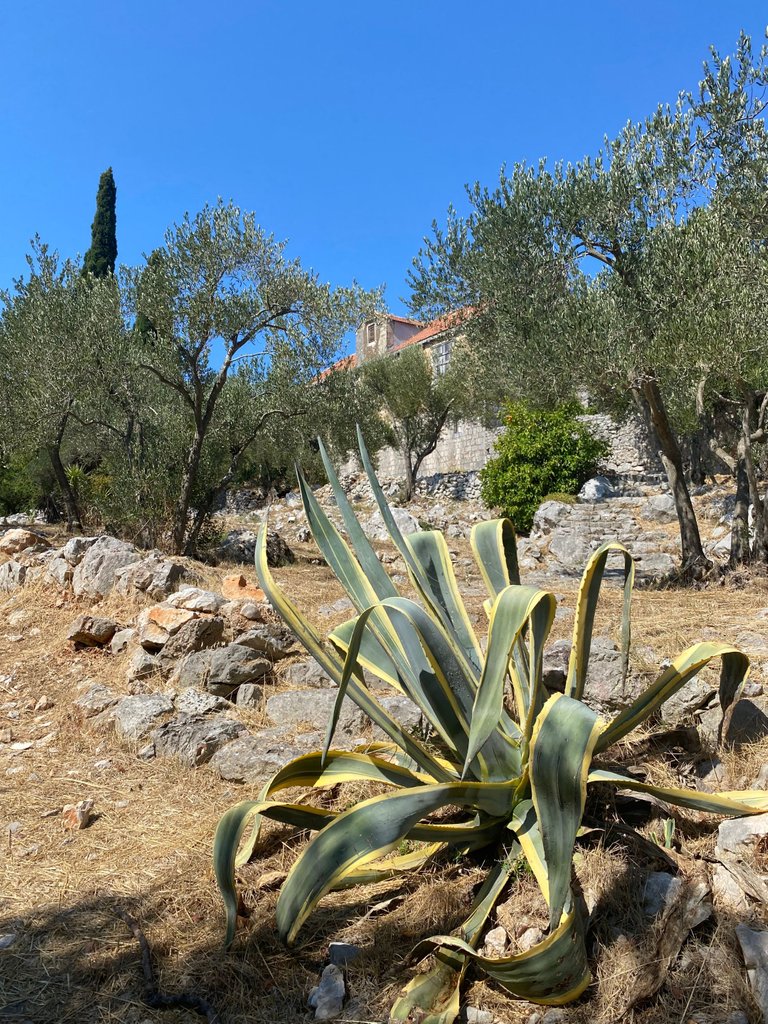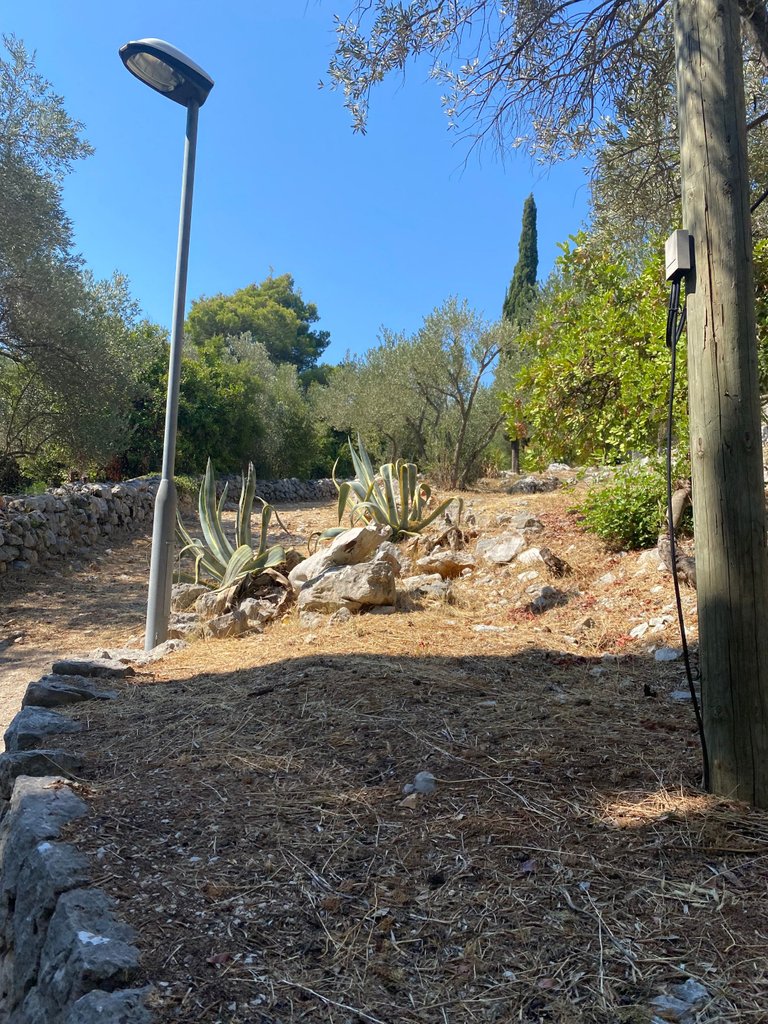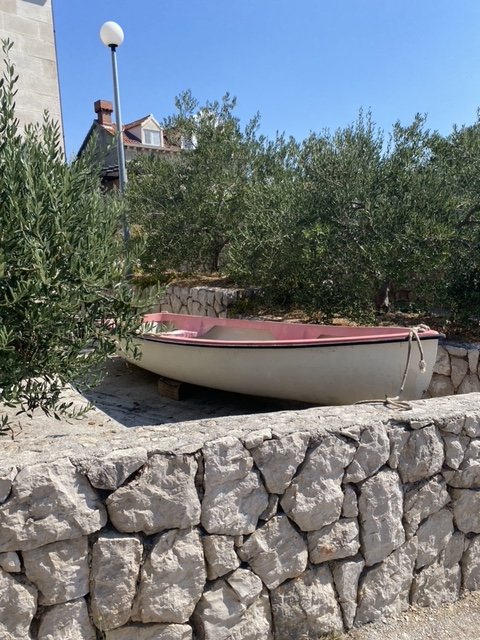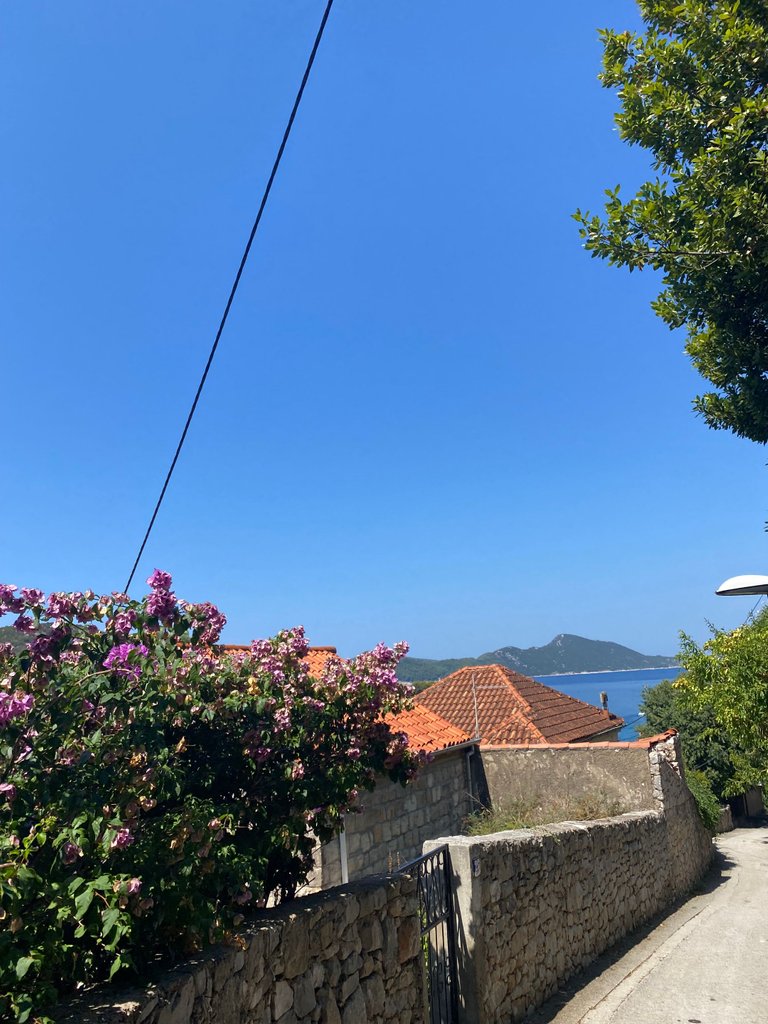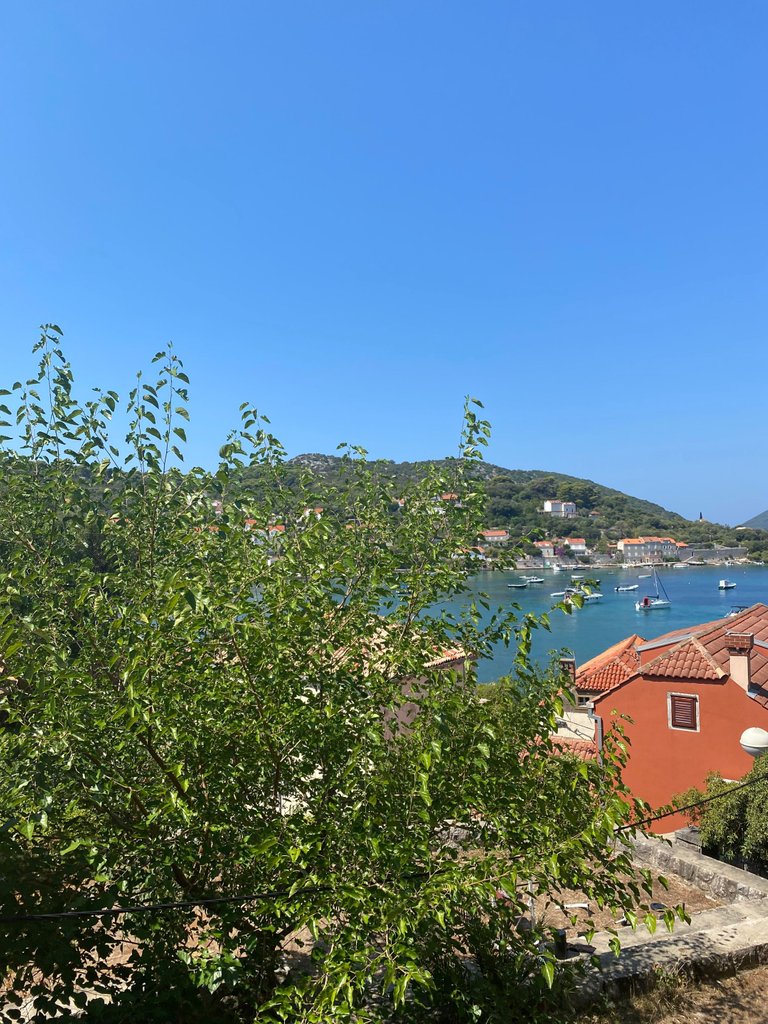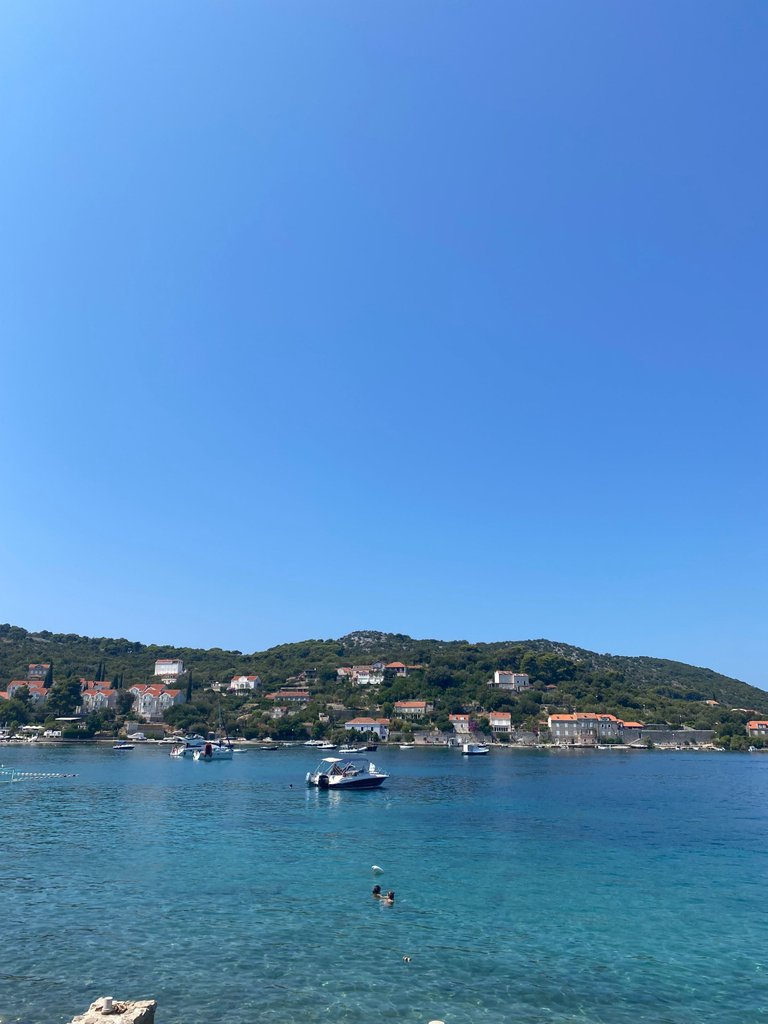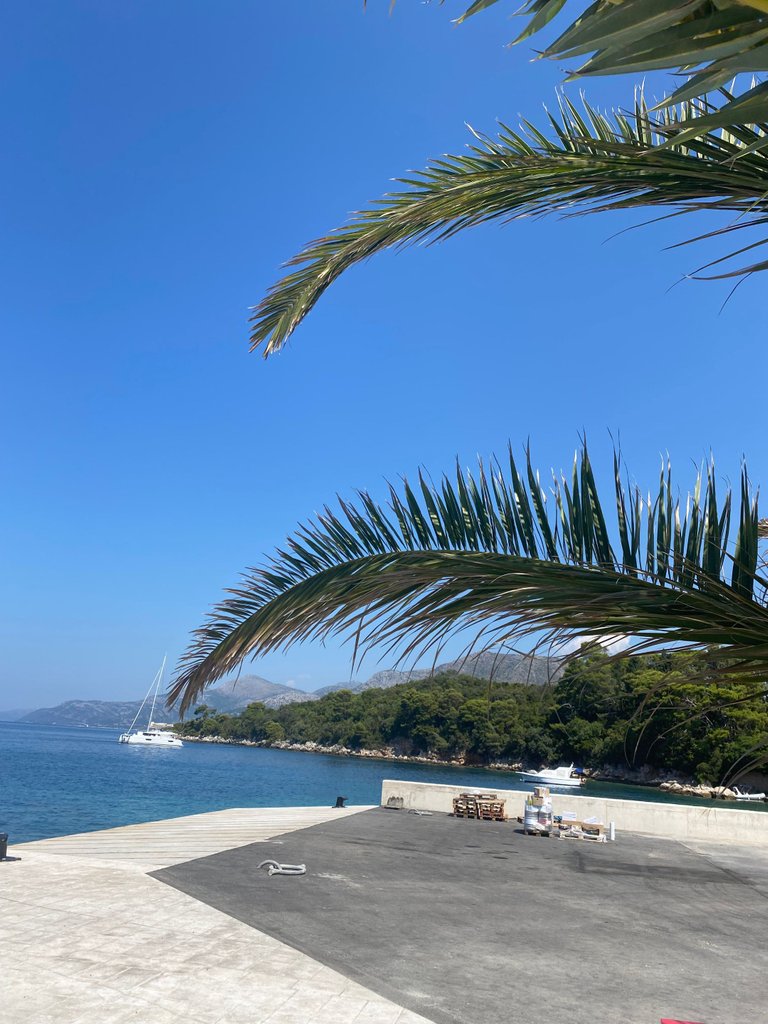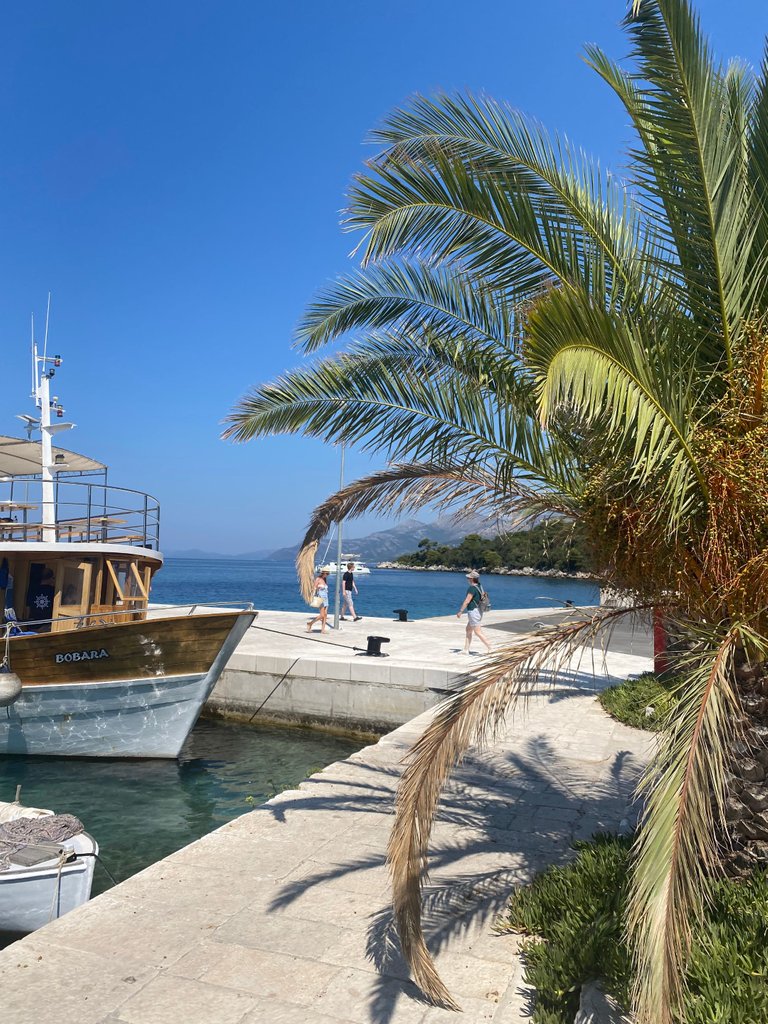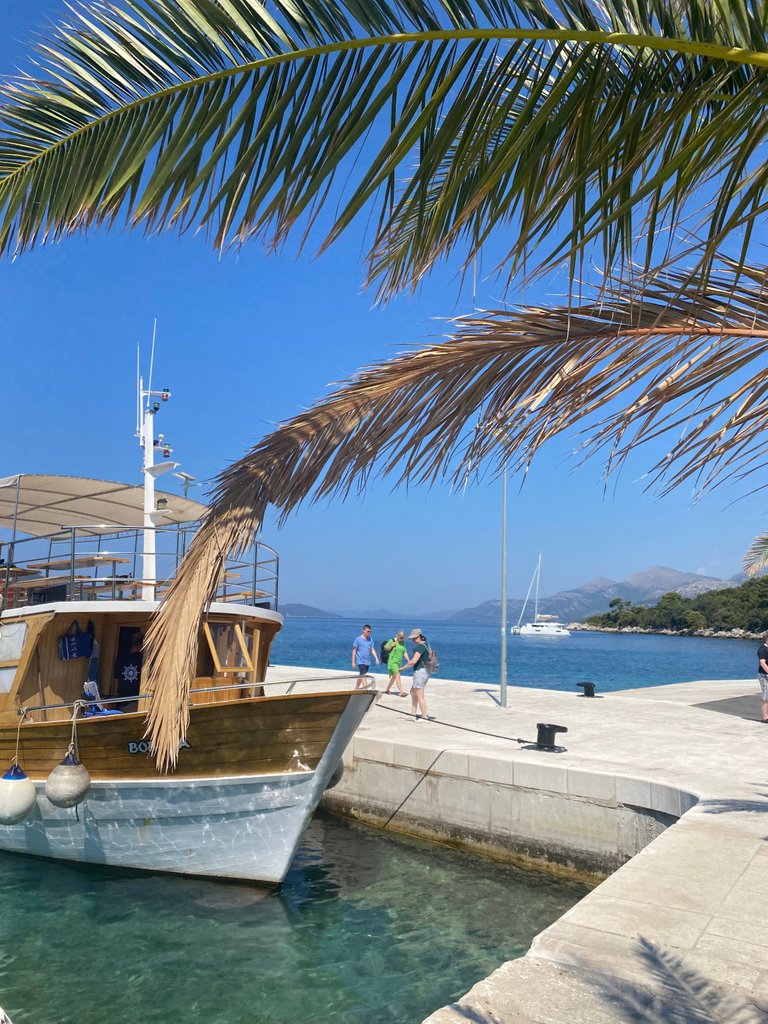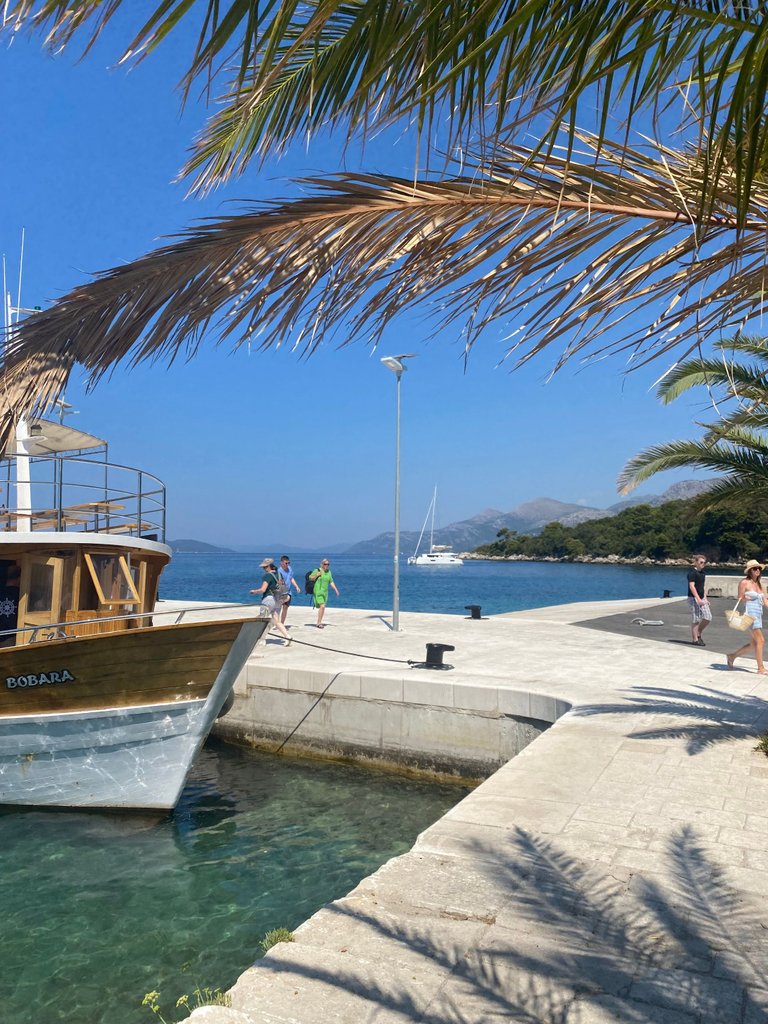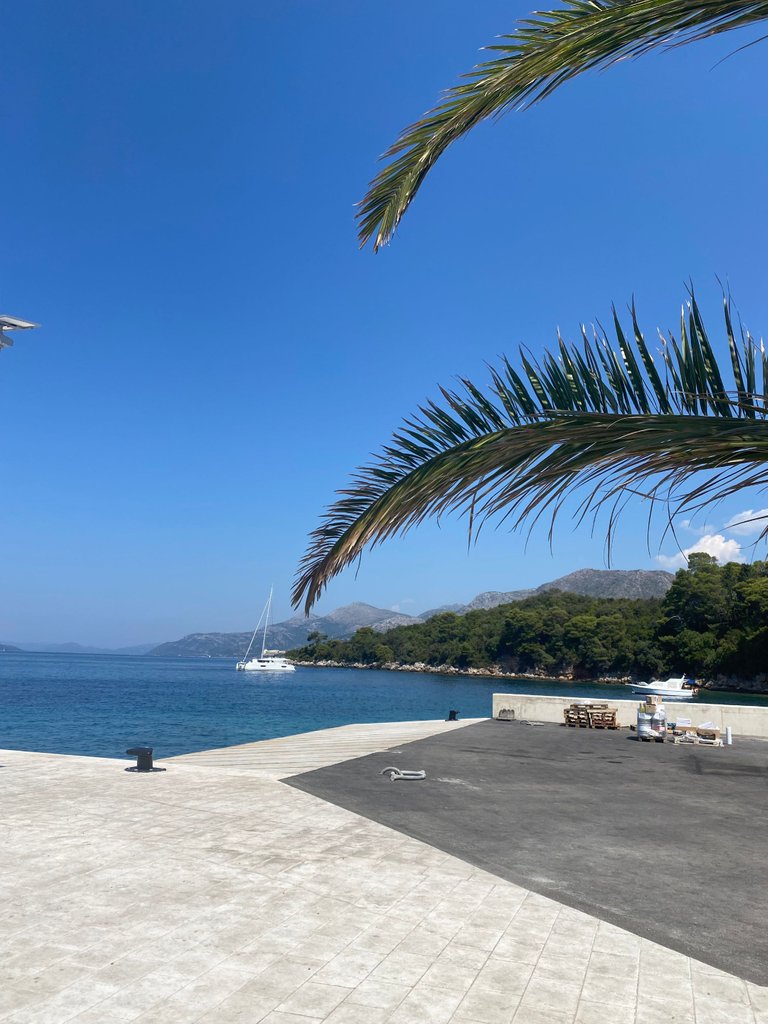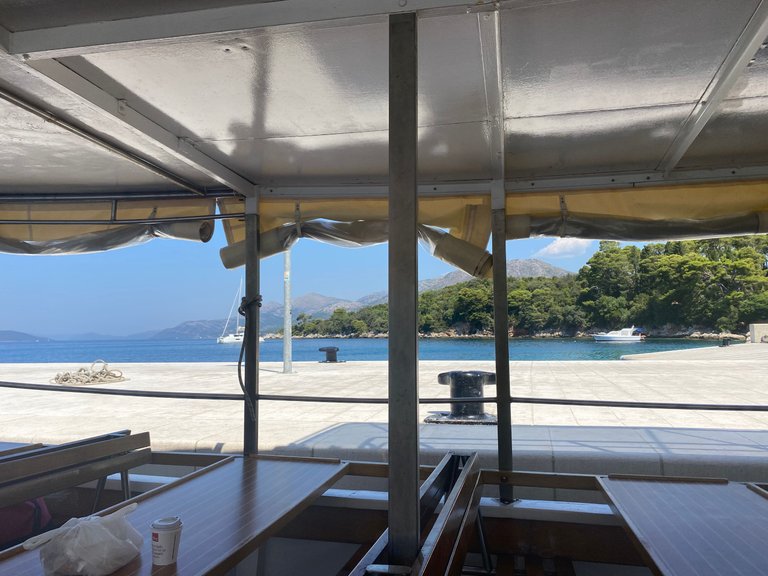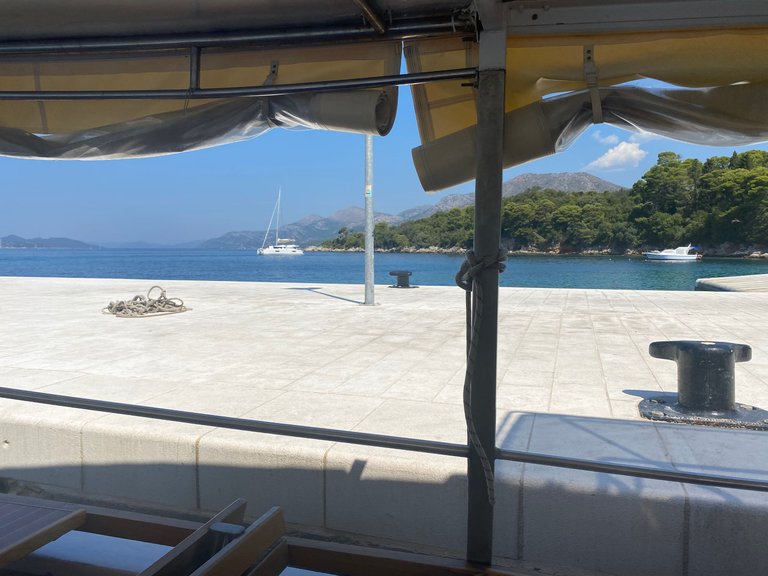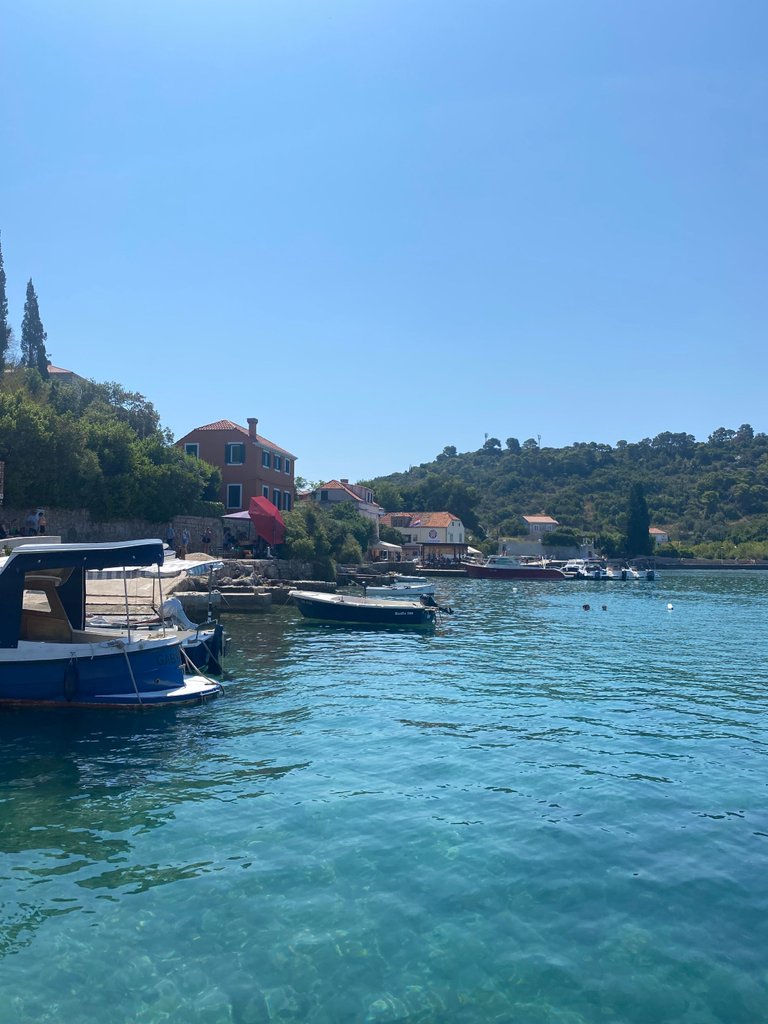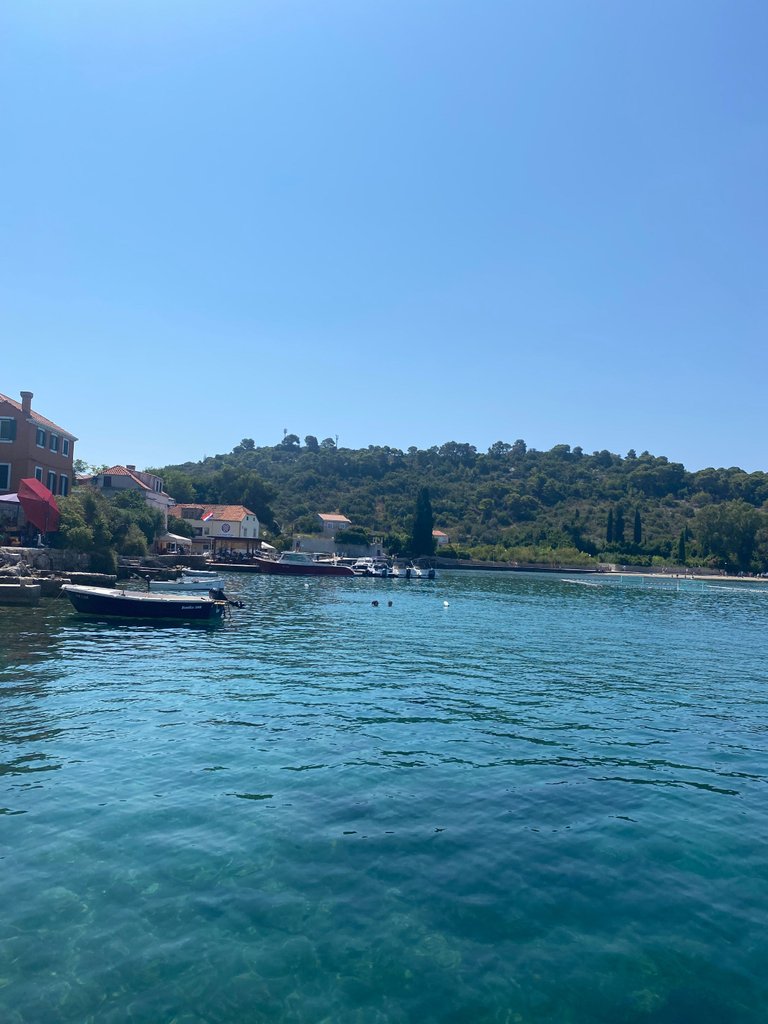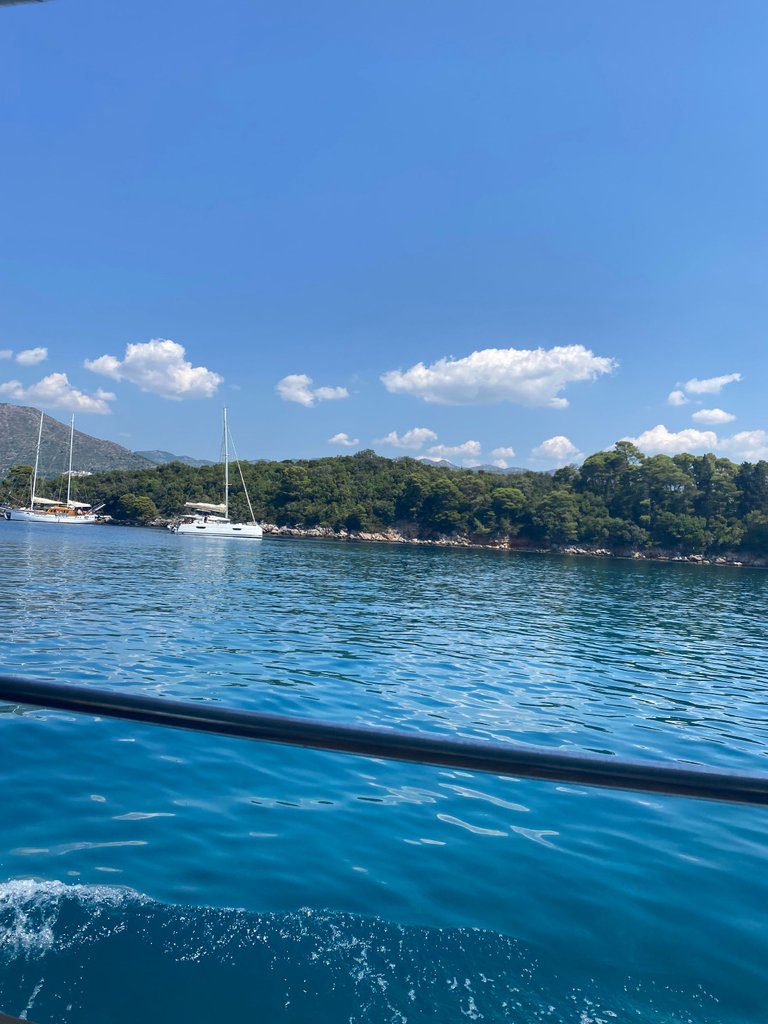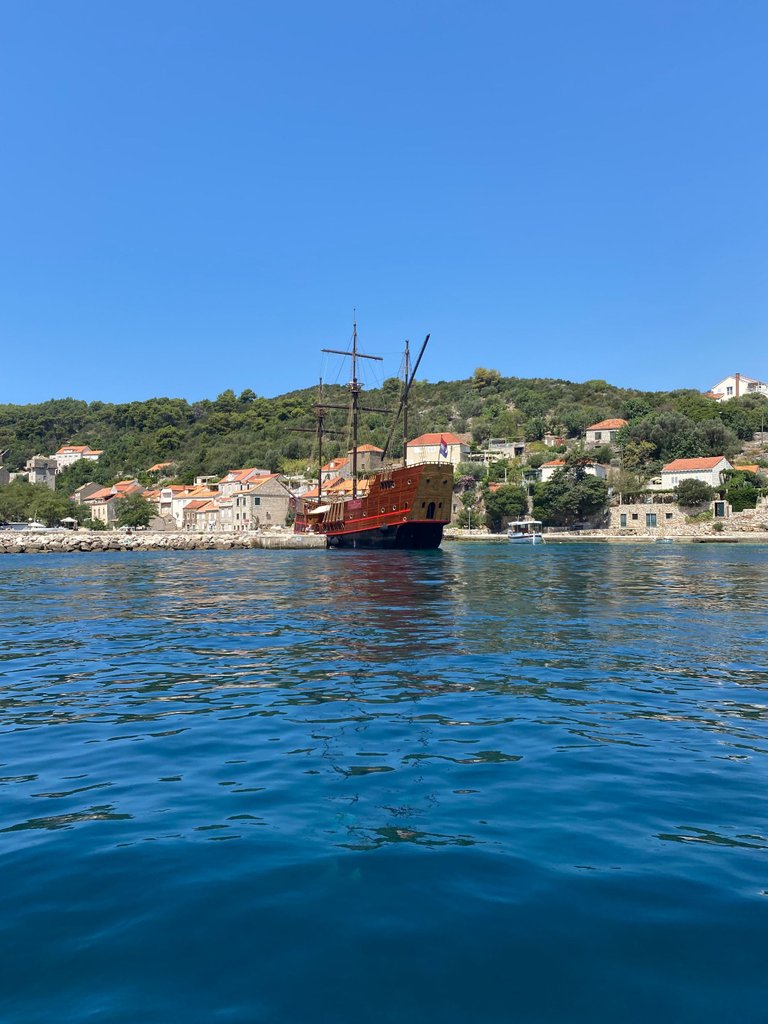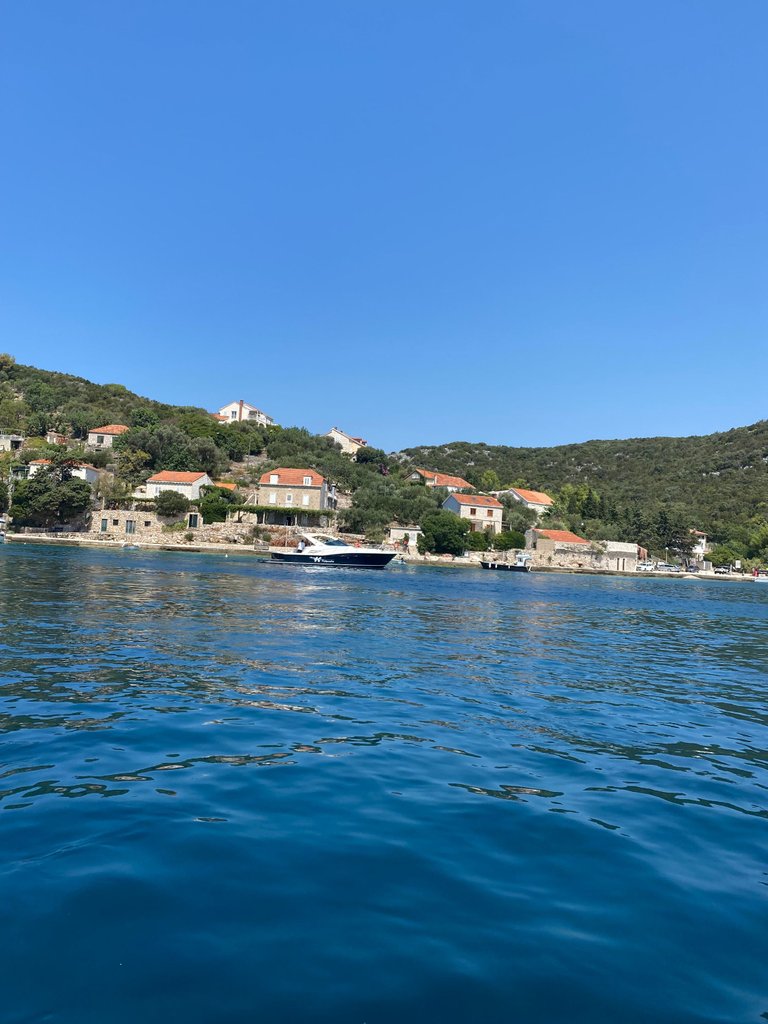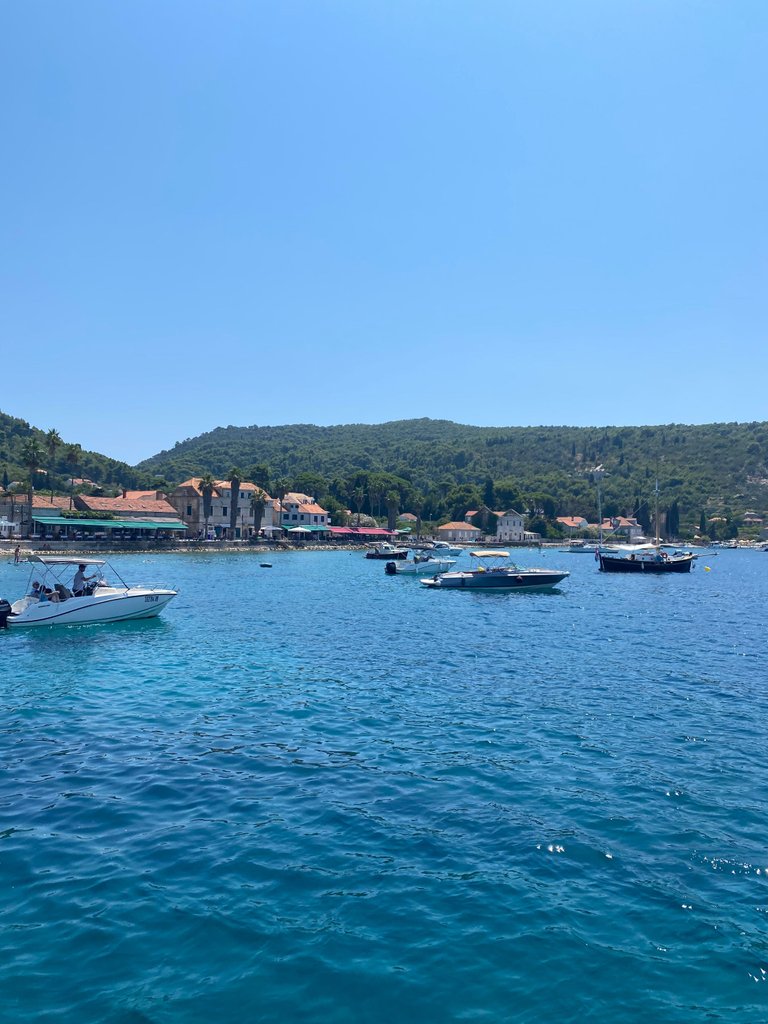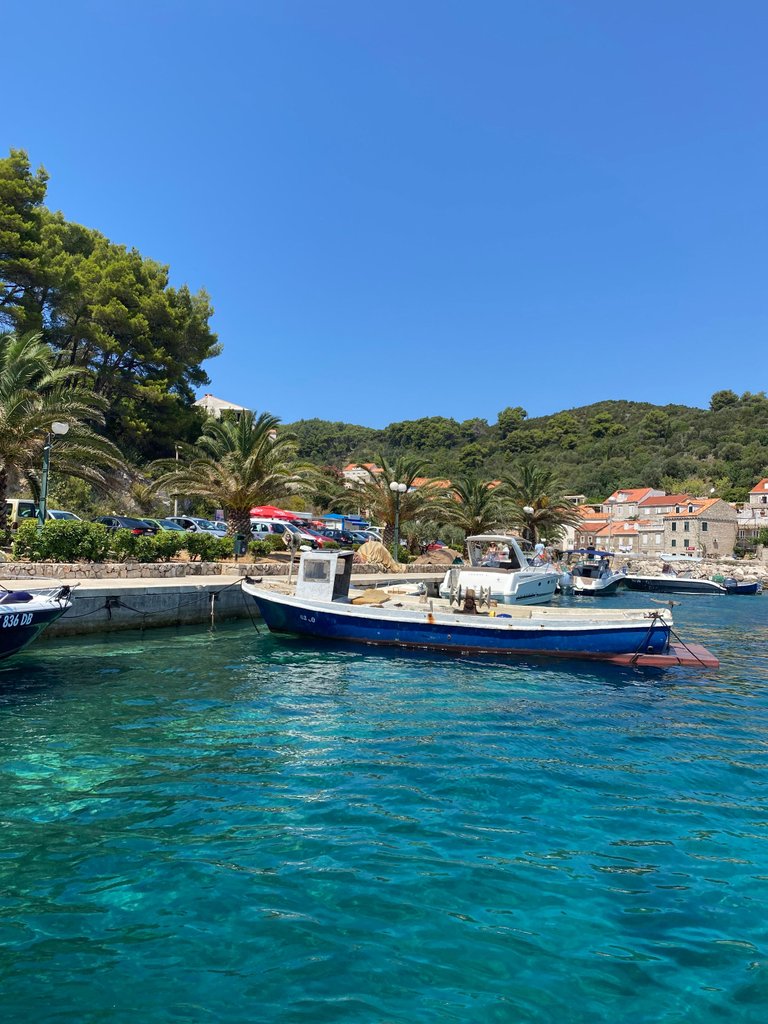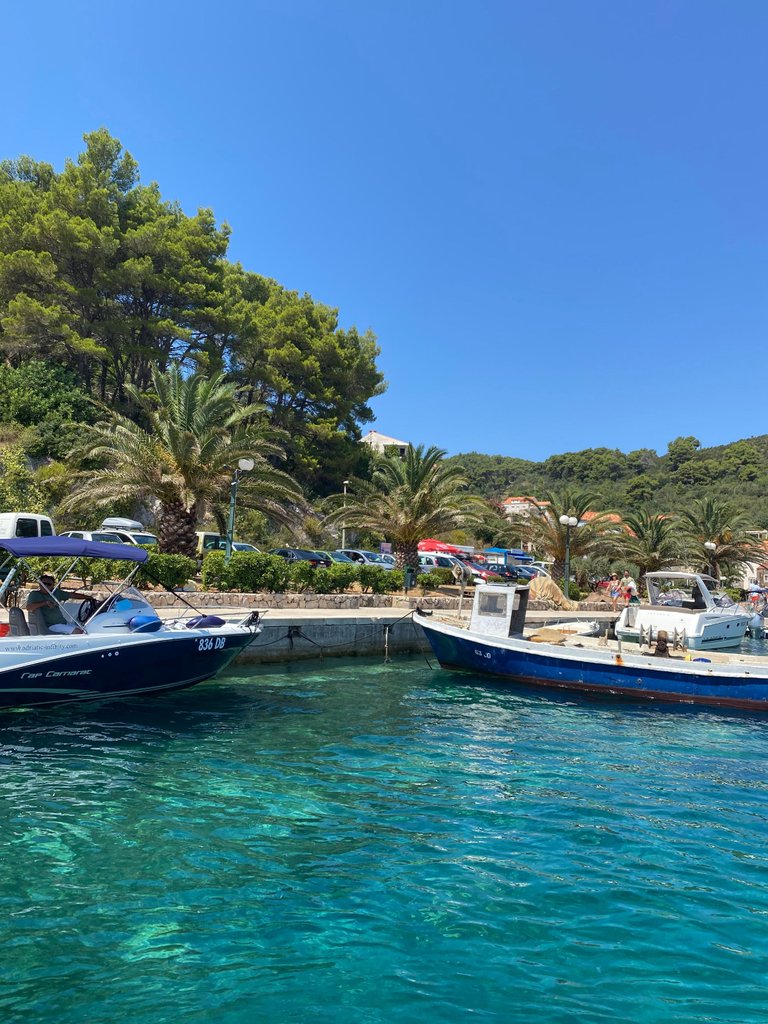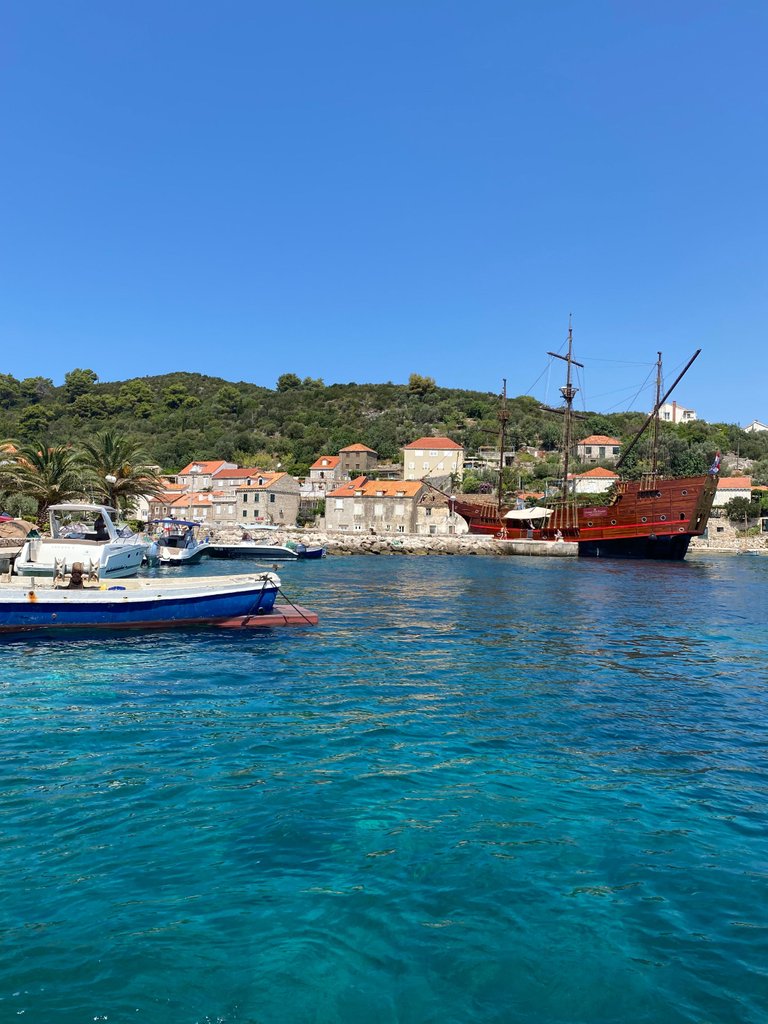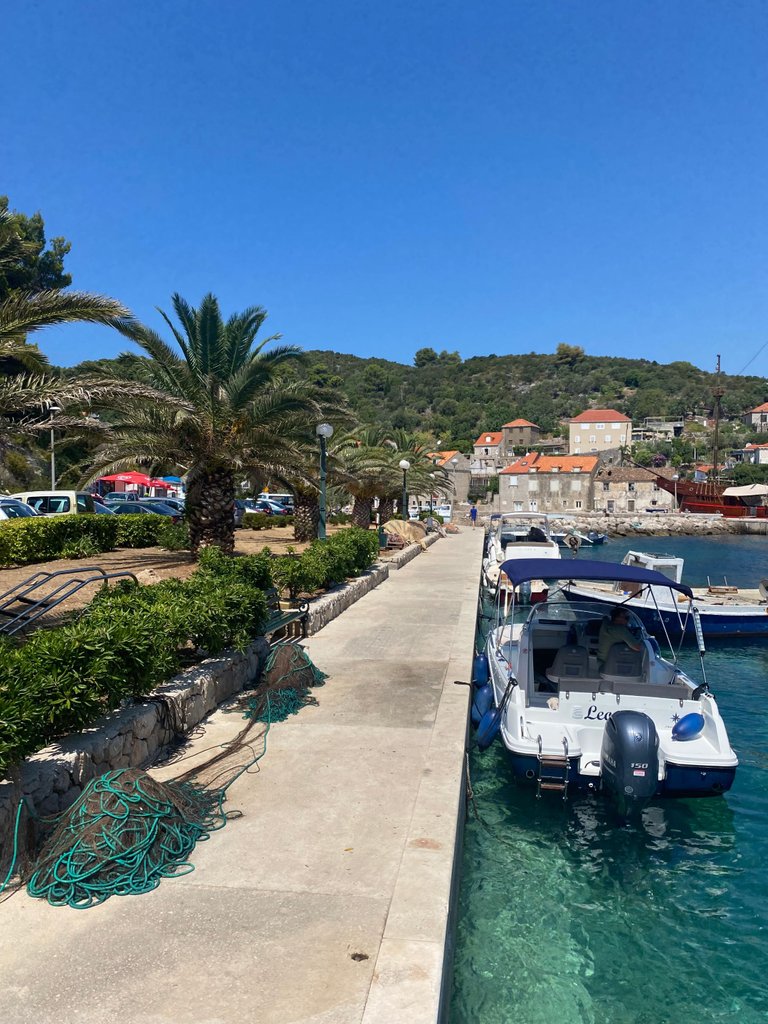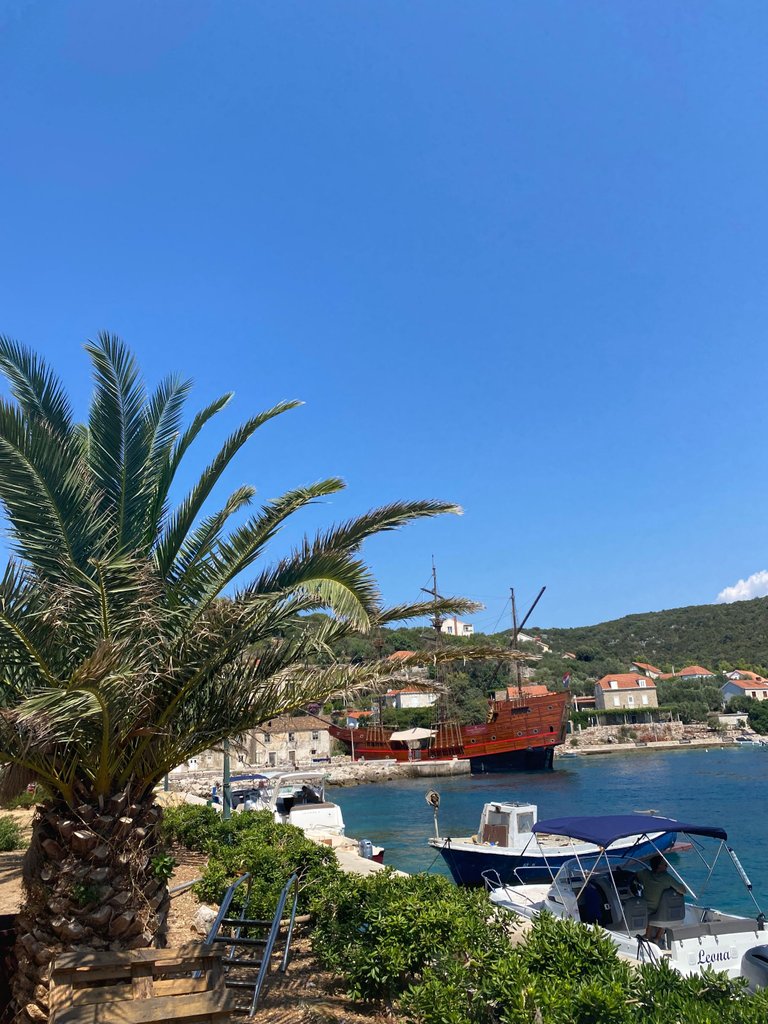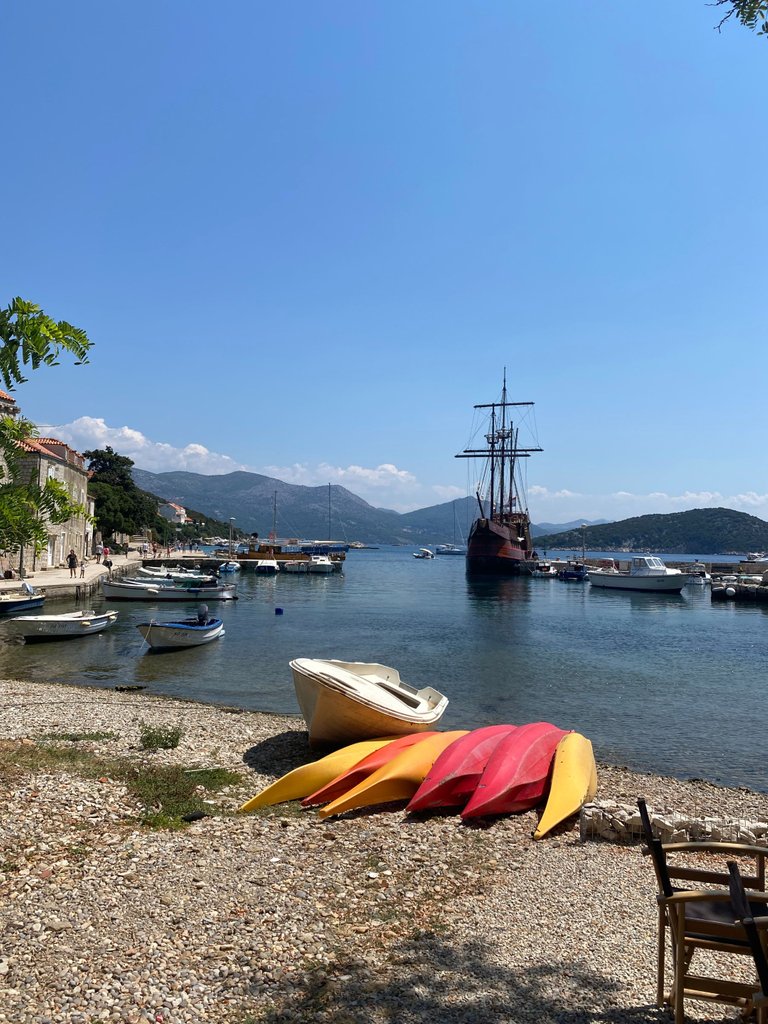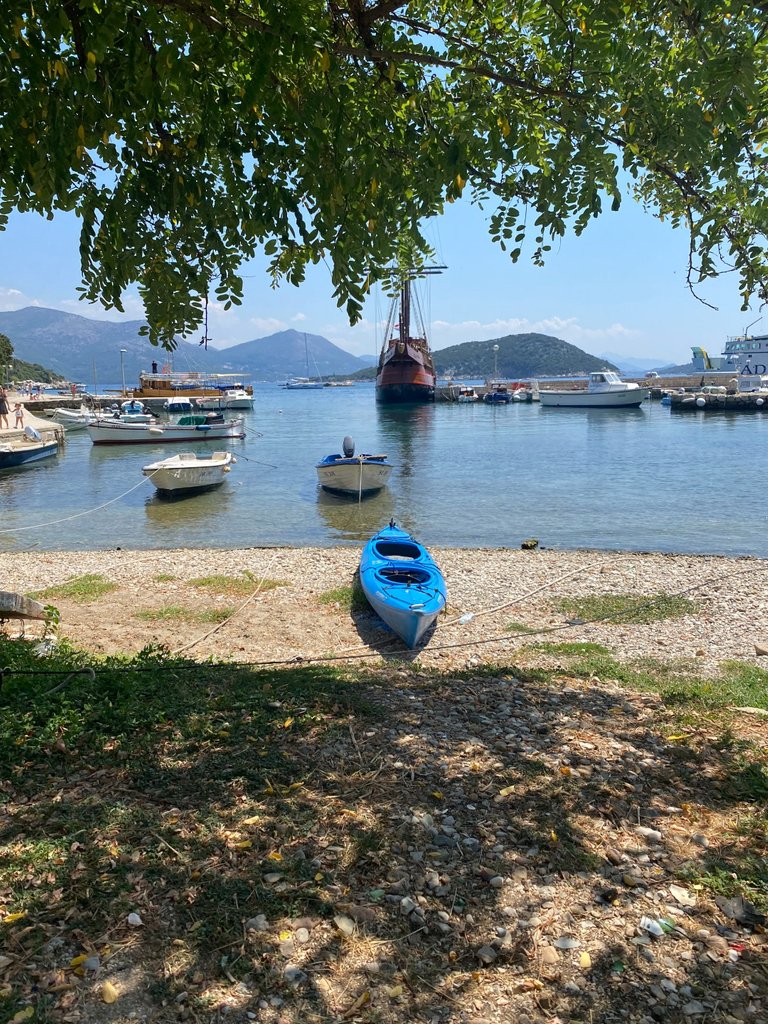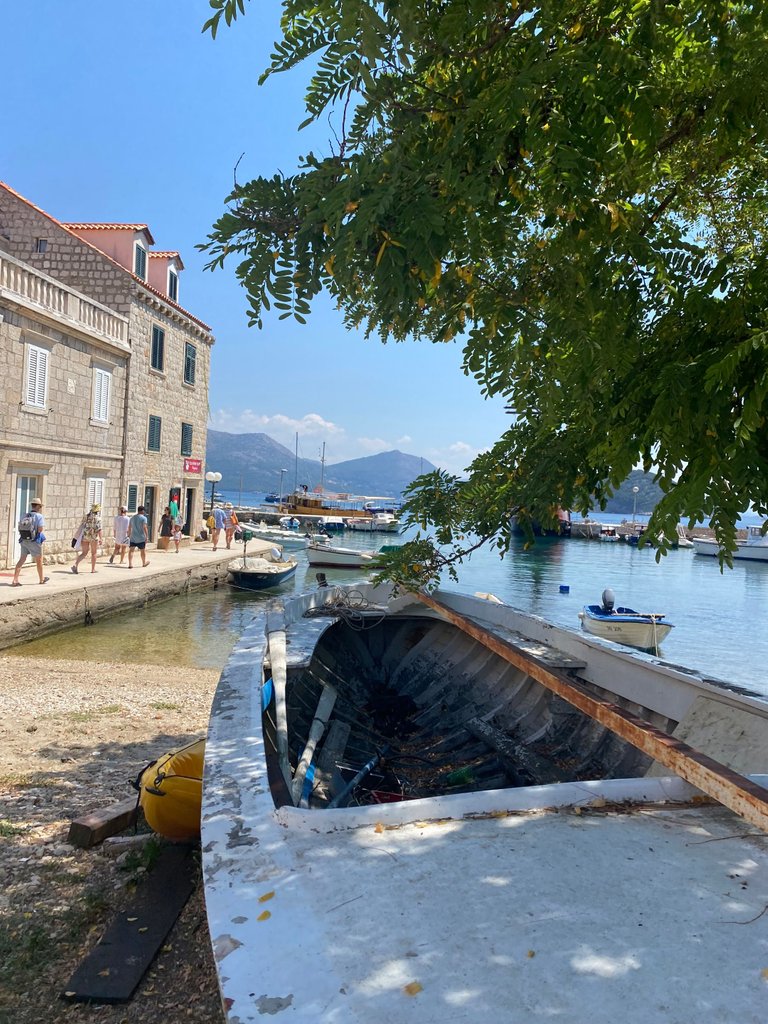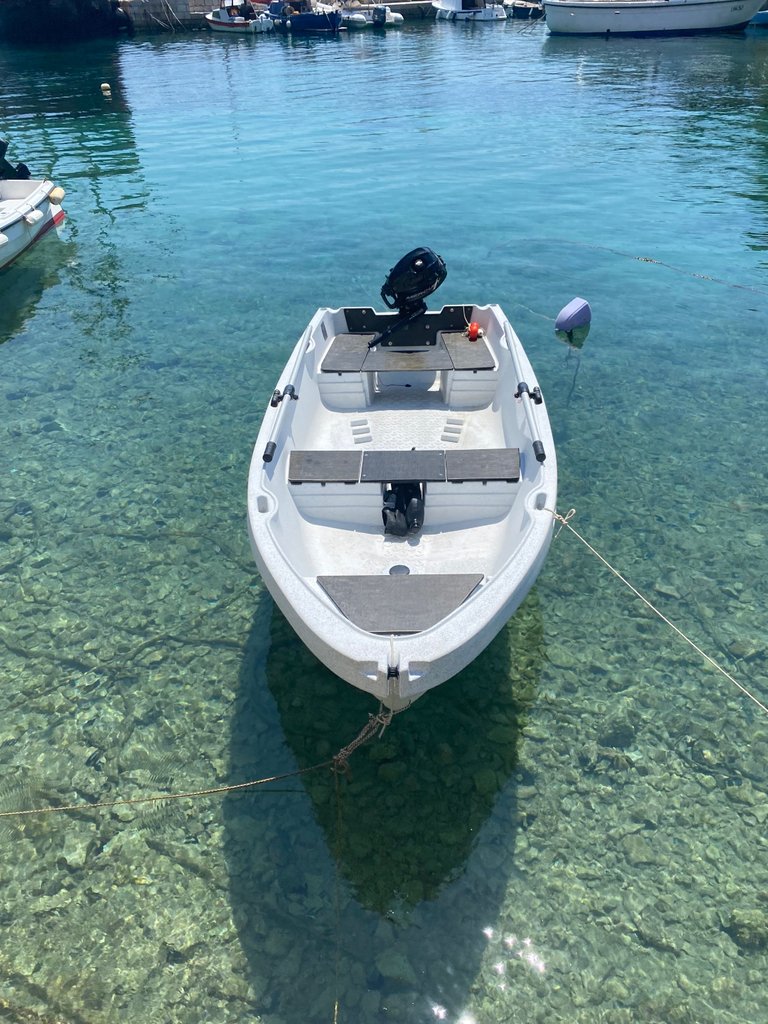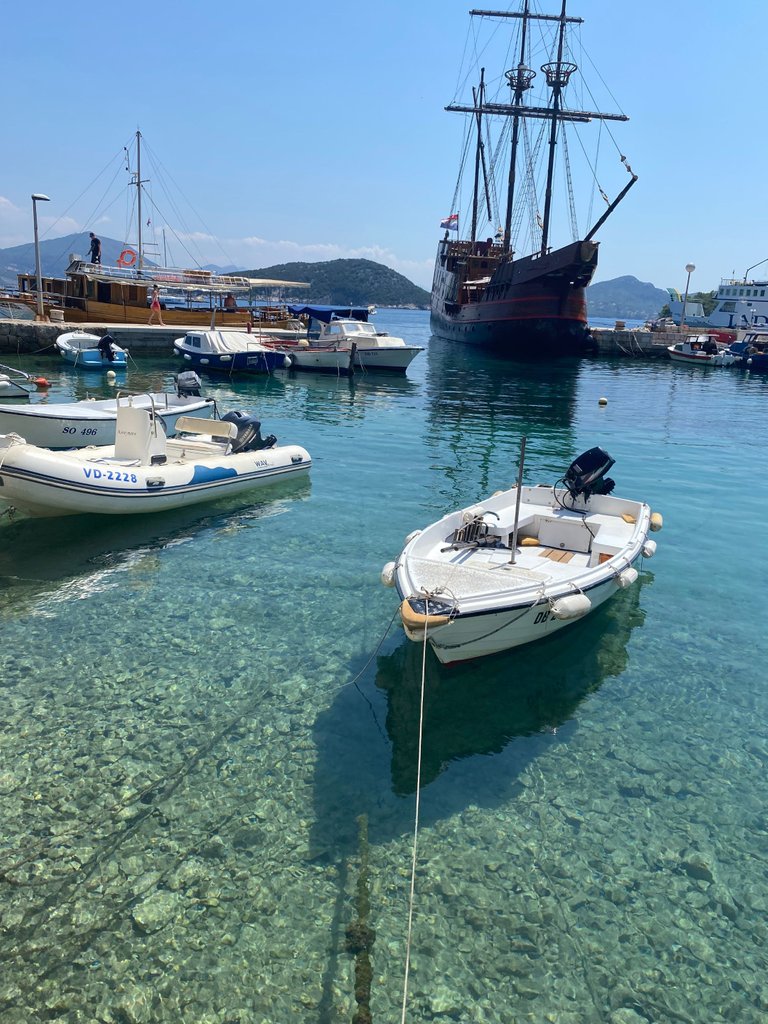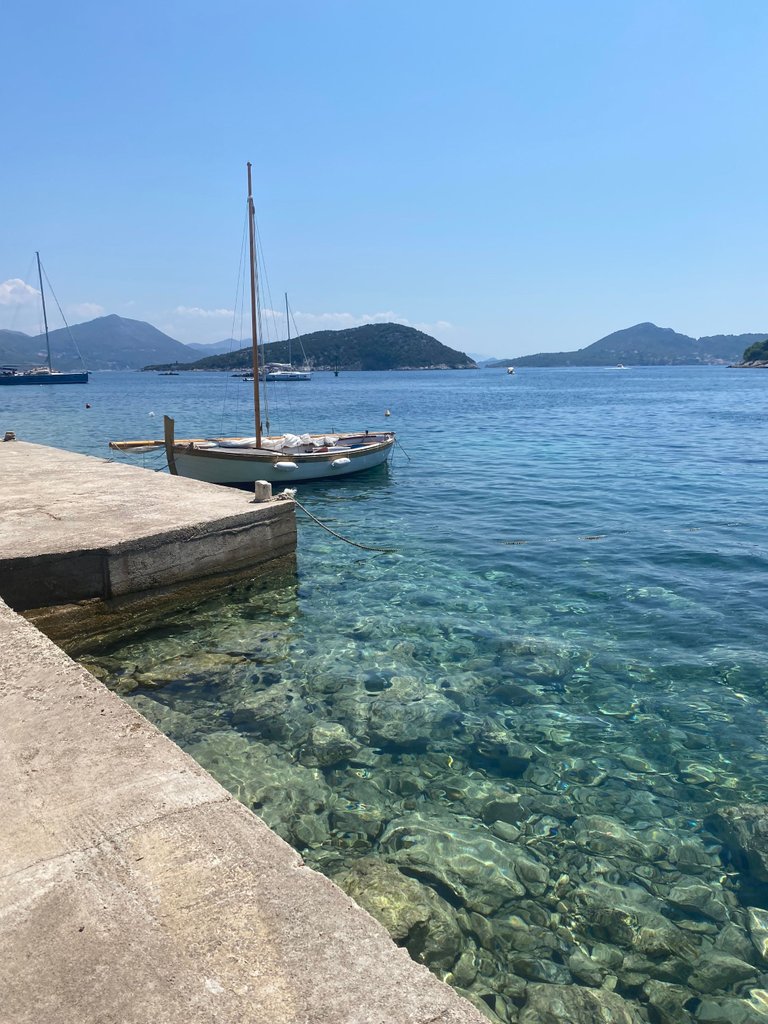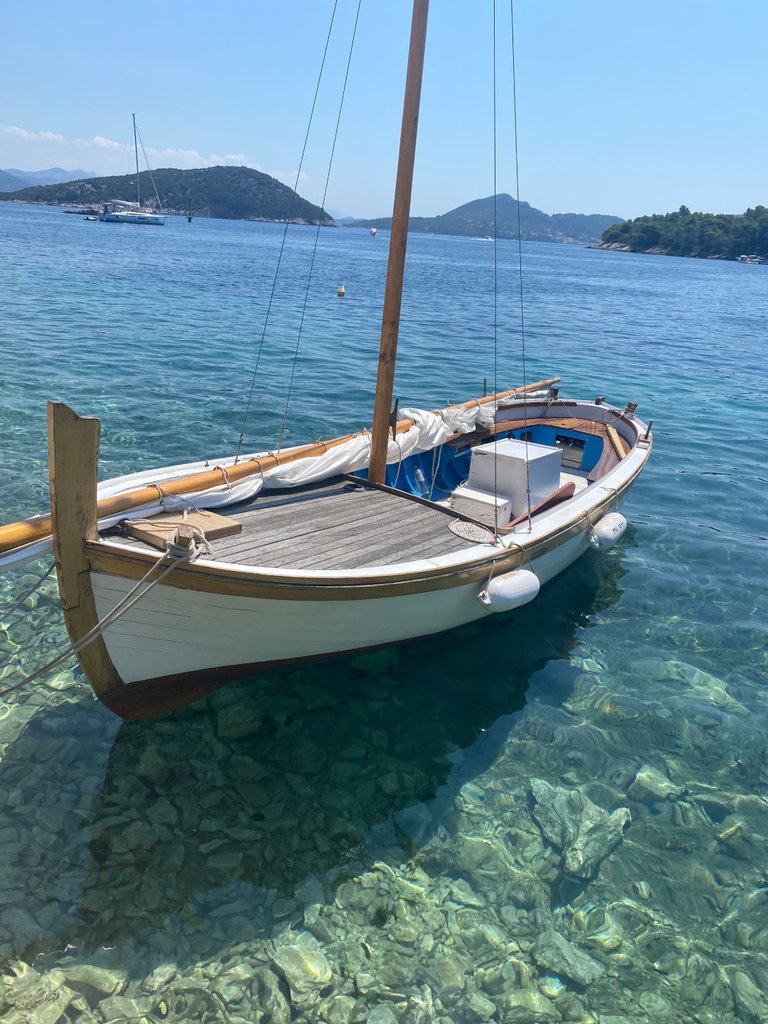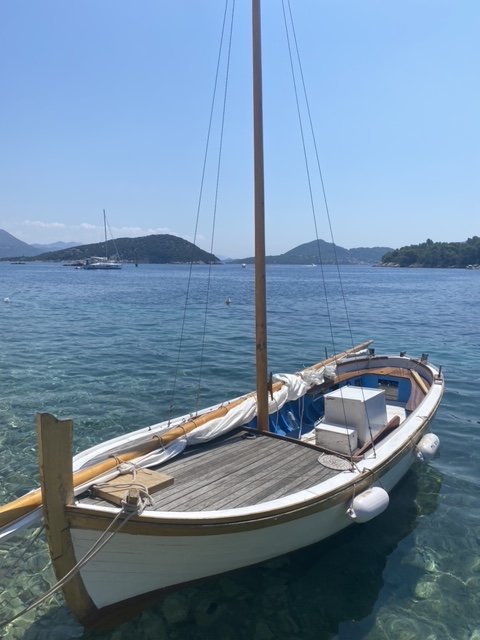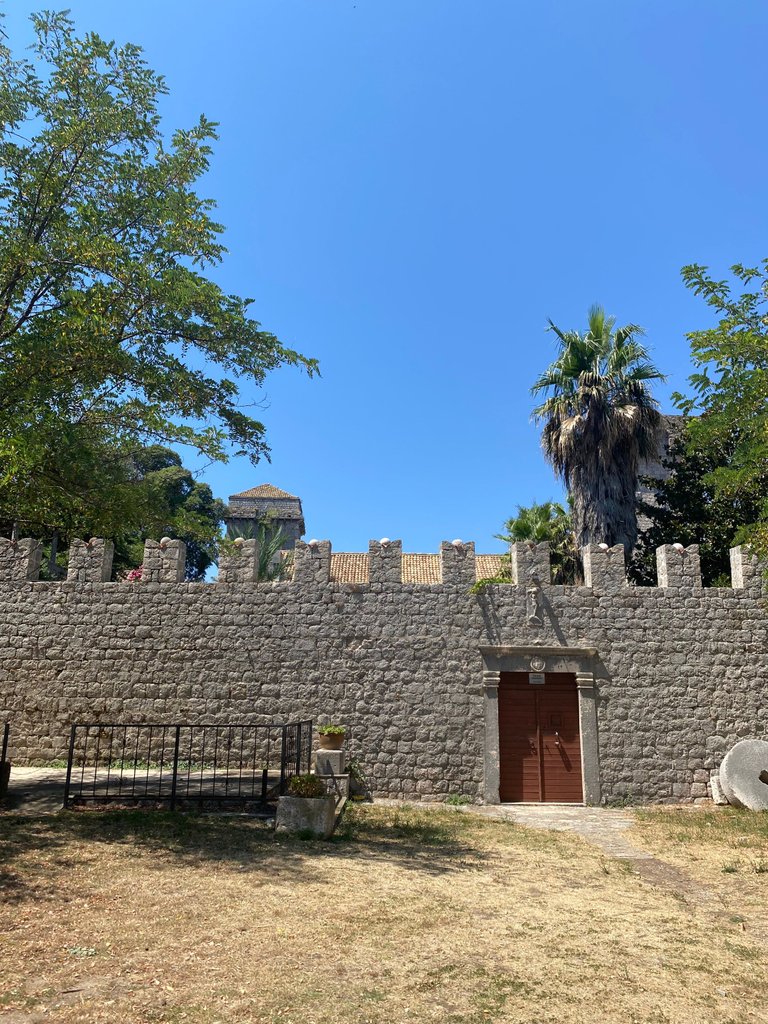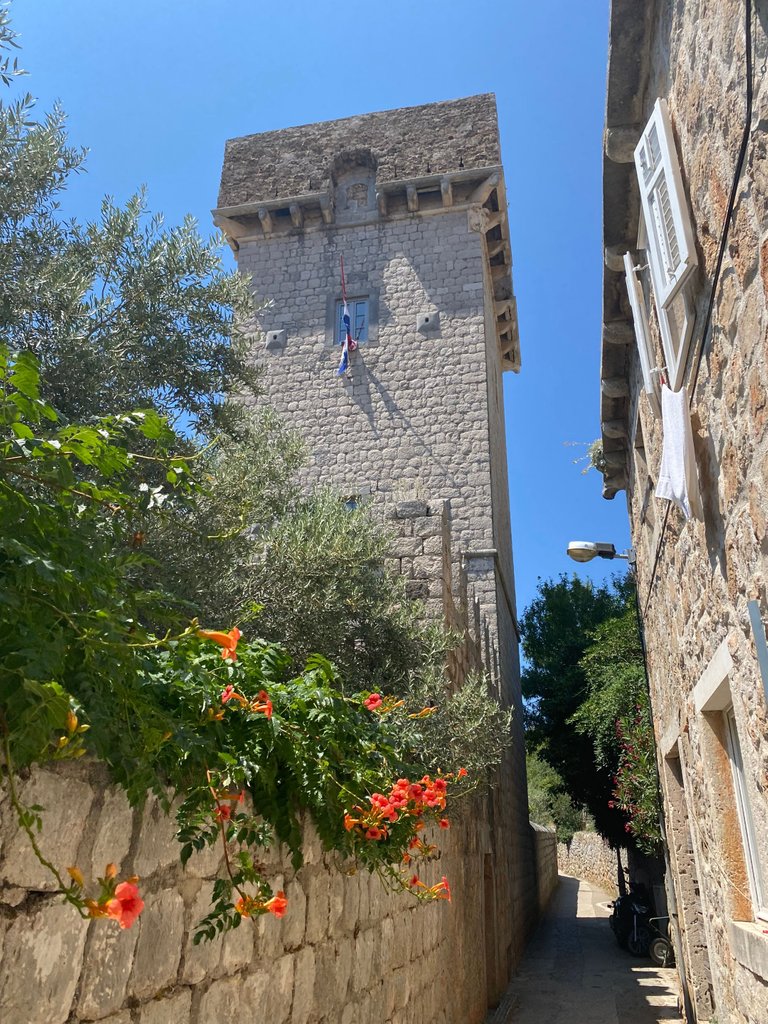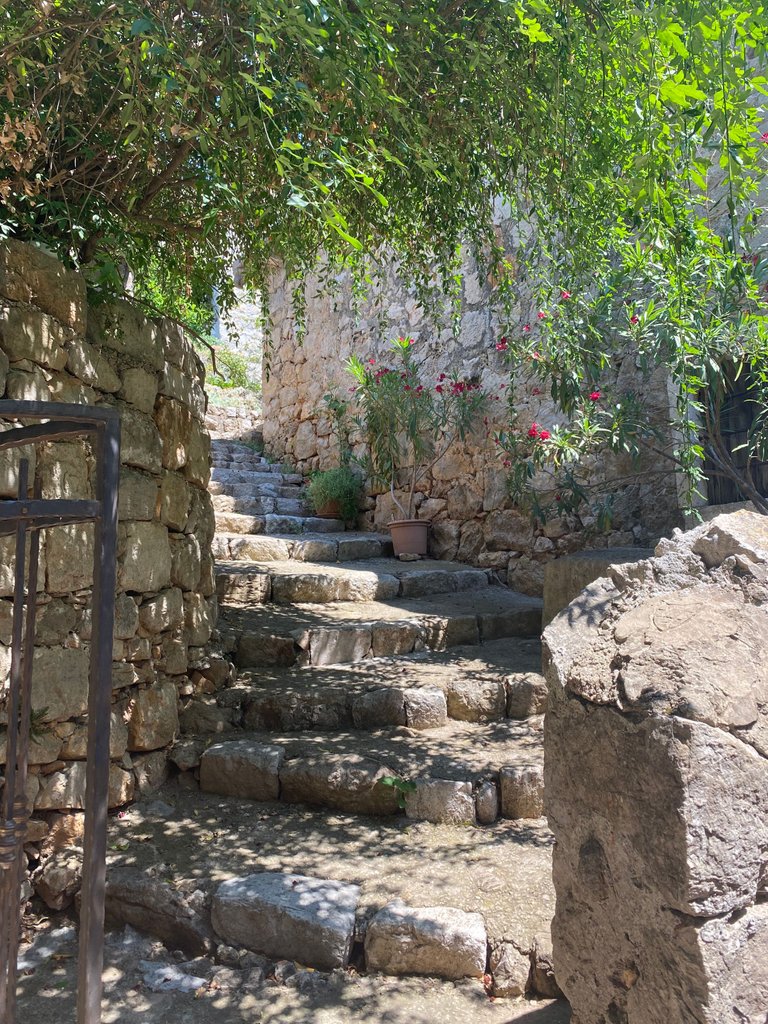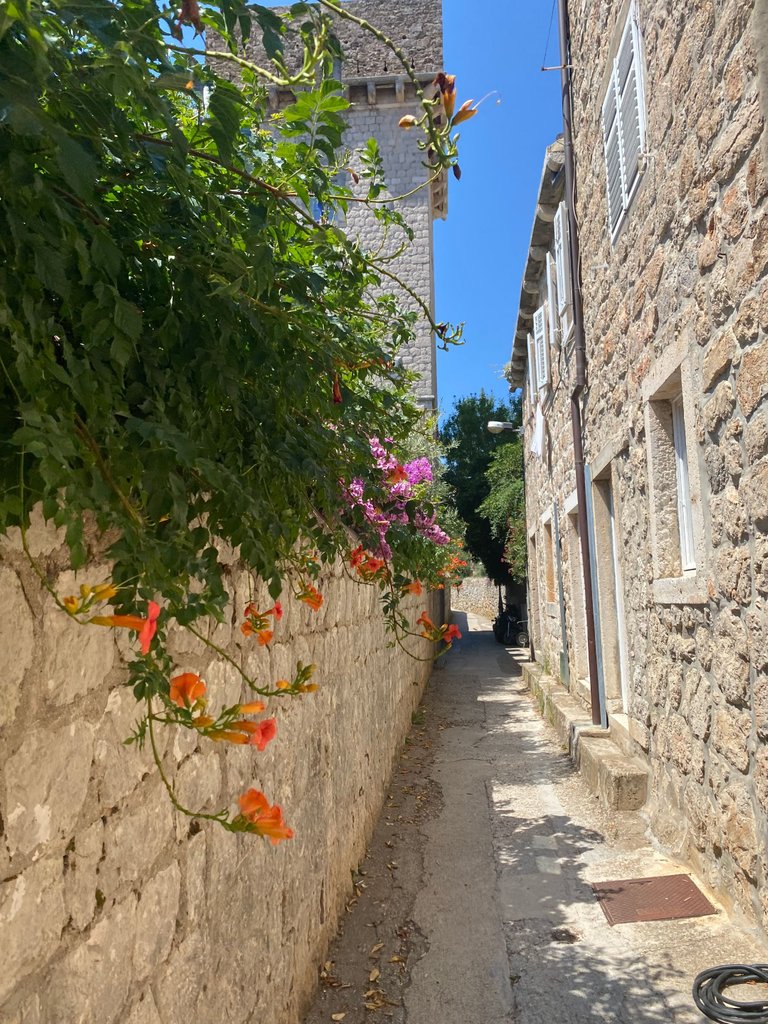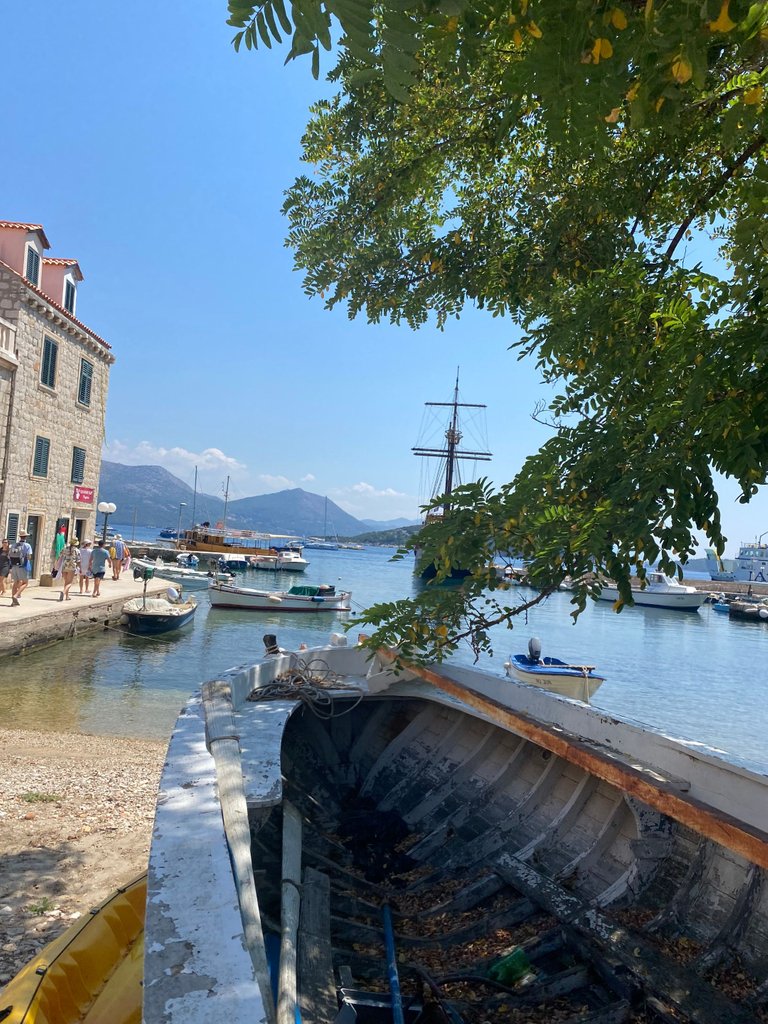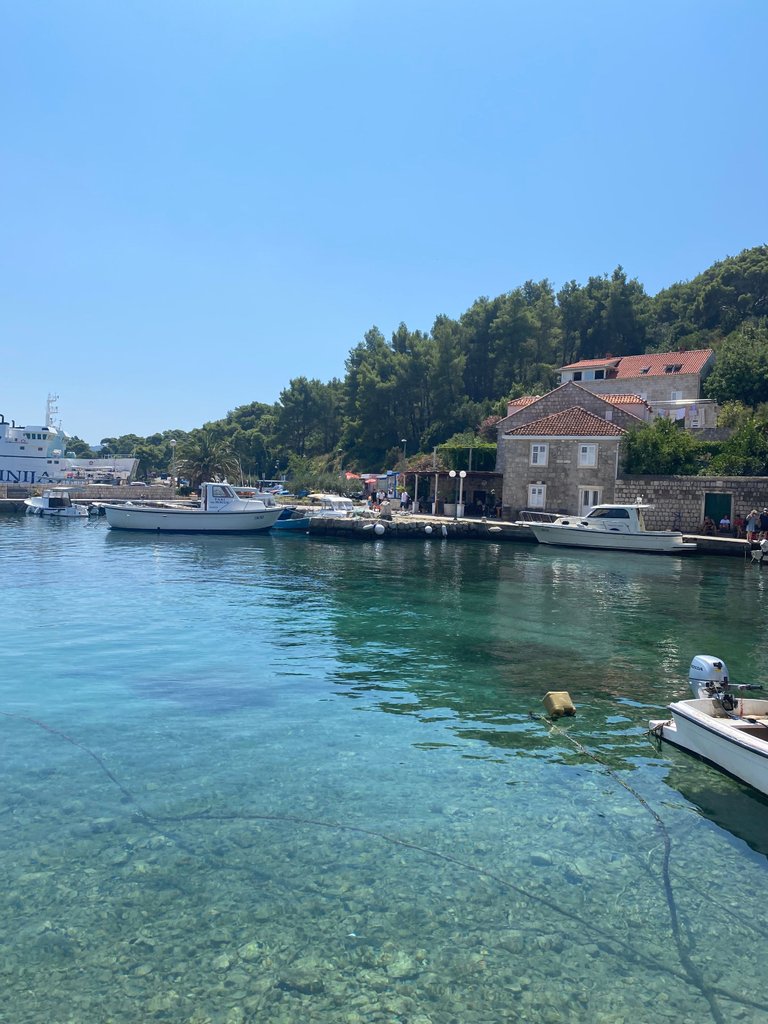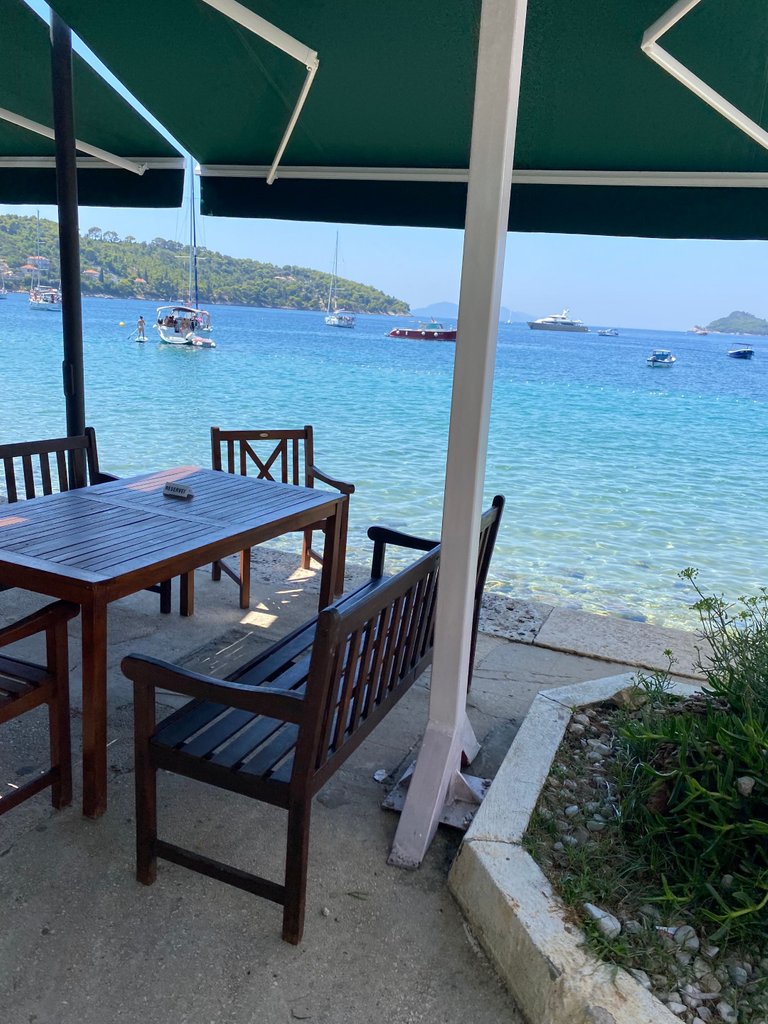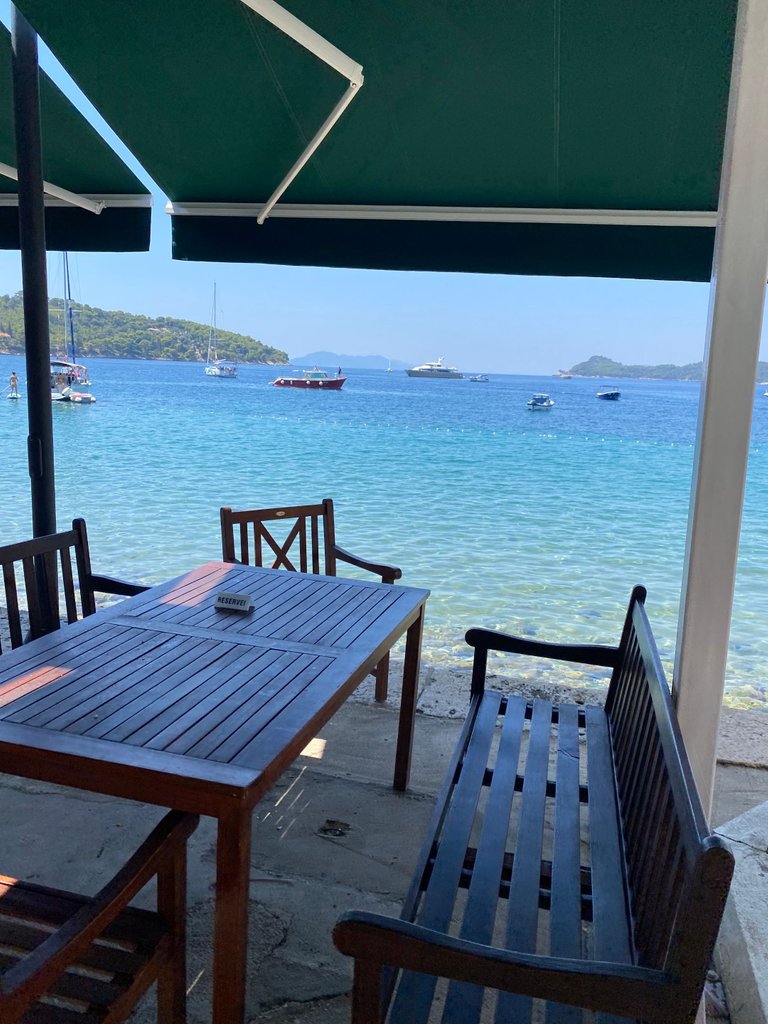 A botanical garden provides a lot of shade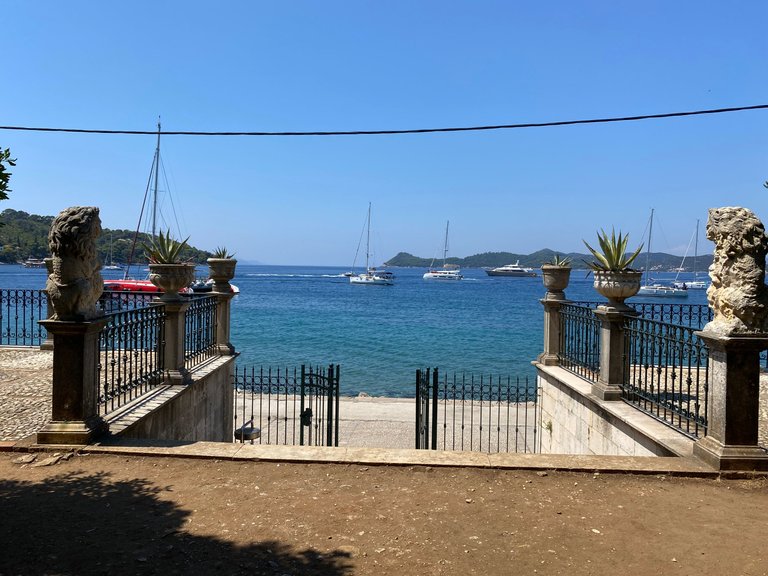 If you are also thinking about visiting these islands, I can definitely recommend the botanical garden of Lopud: The entrance is located directly on the promenade, which looks really great, so I immediately took pictures. It was very hot, so the garden gave a lot of shade during a tour around the island, which was very pleasant. There are palm trees, bamboo and some cacti, which you can also see all over the island.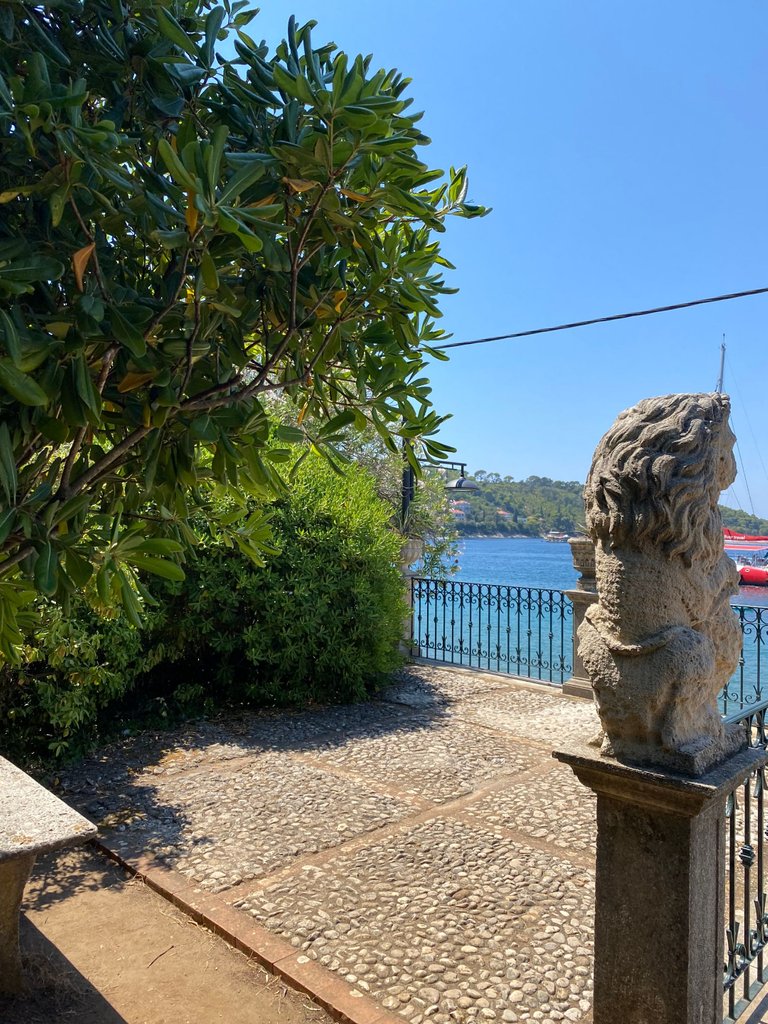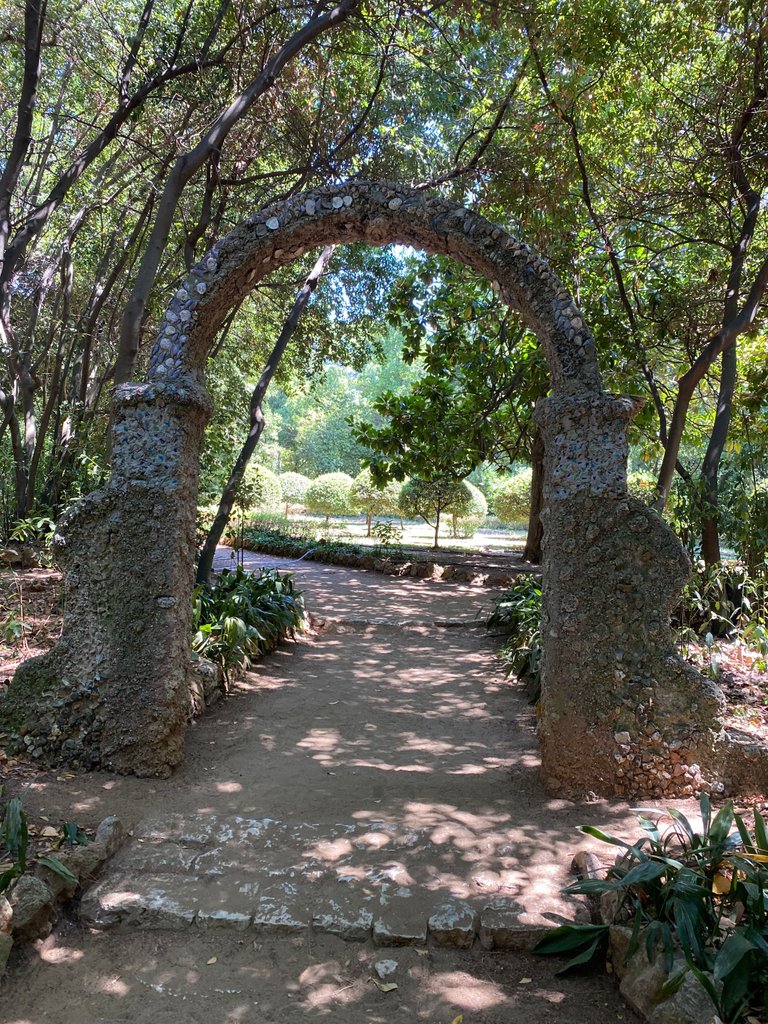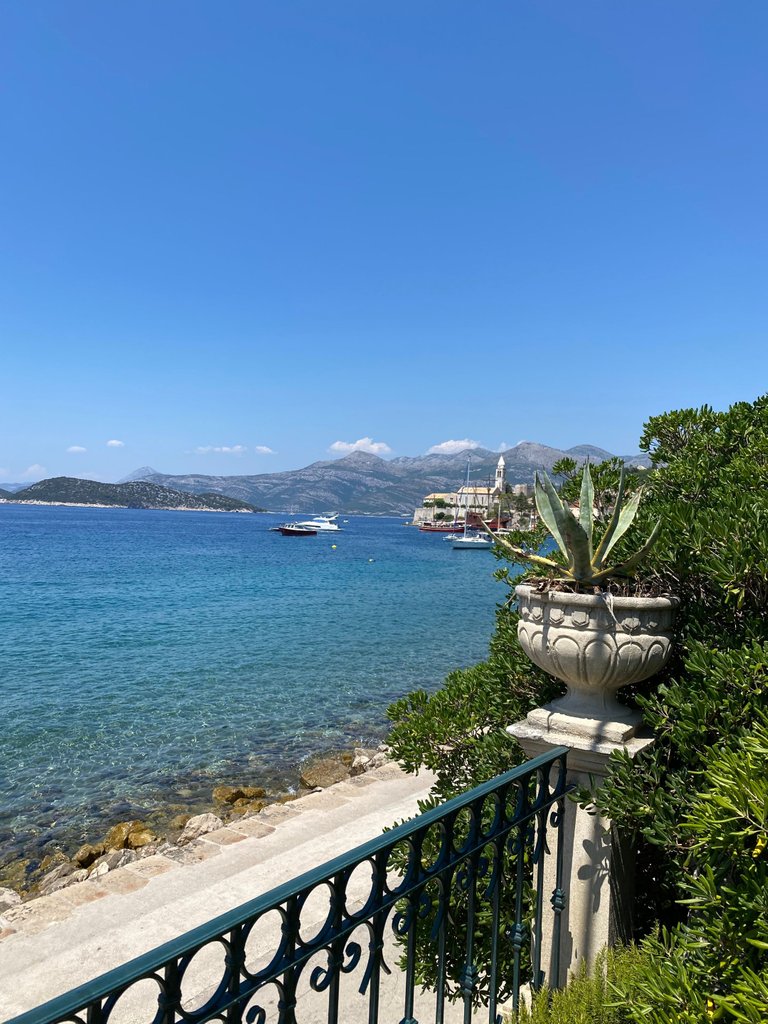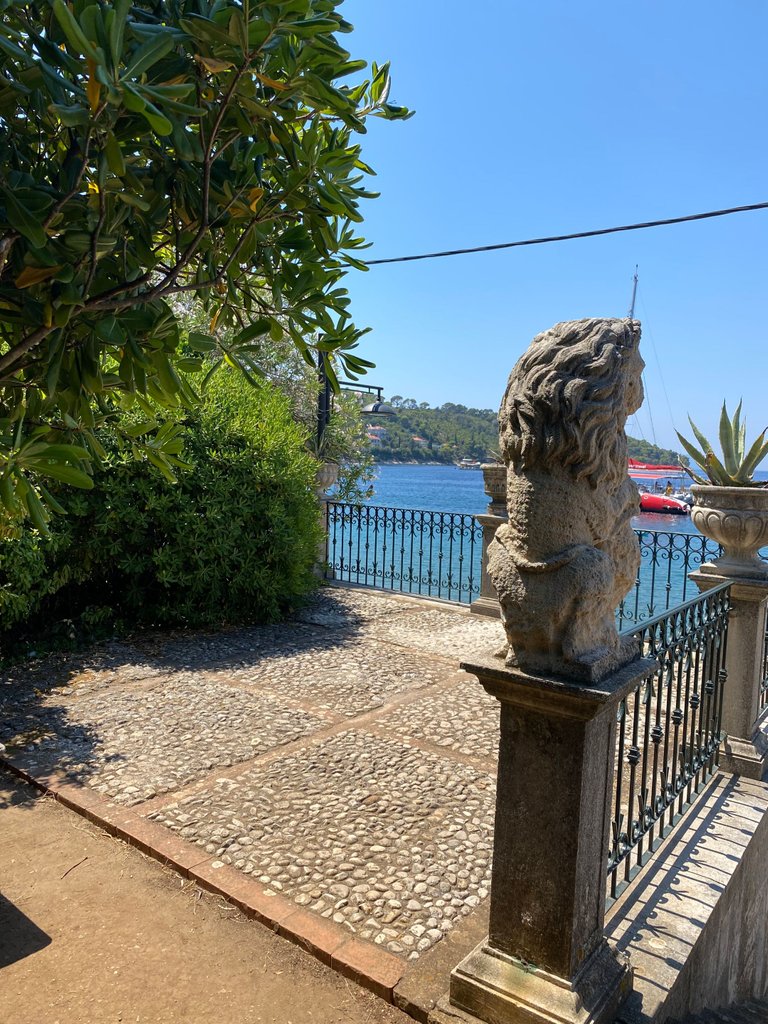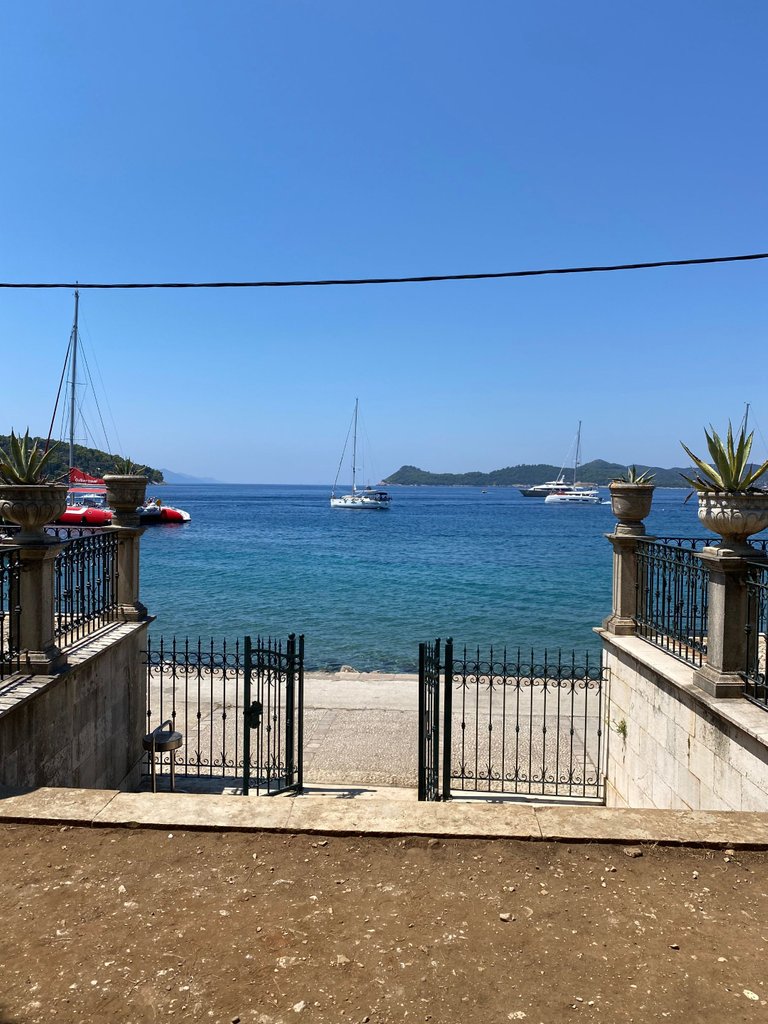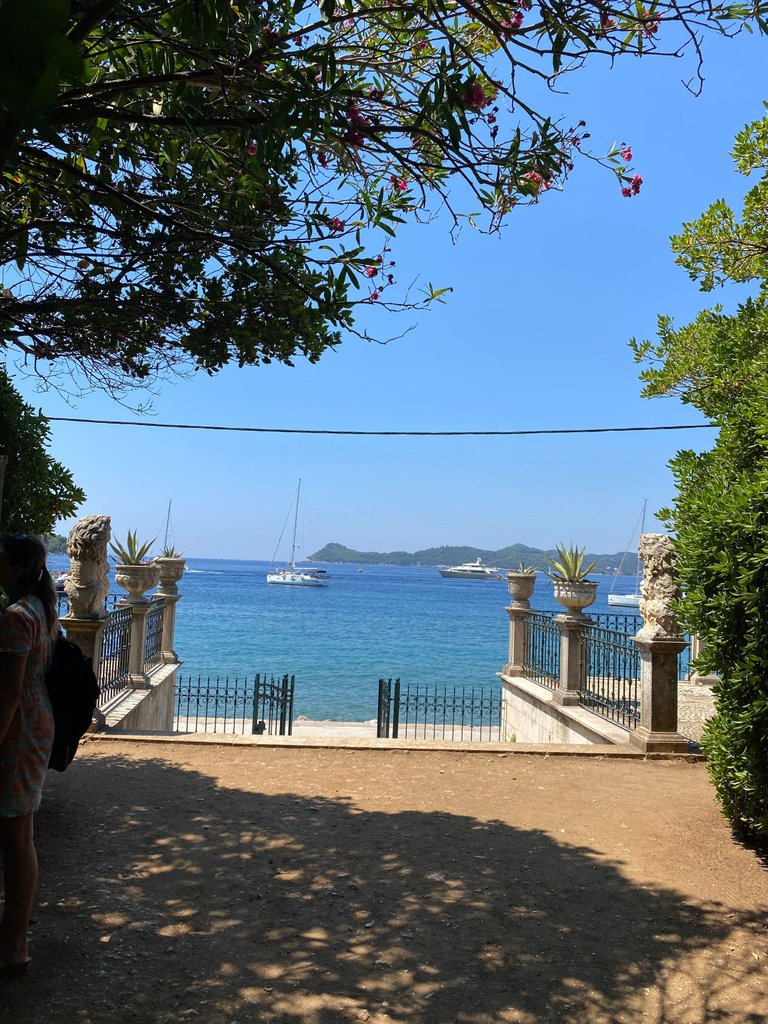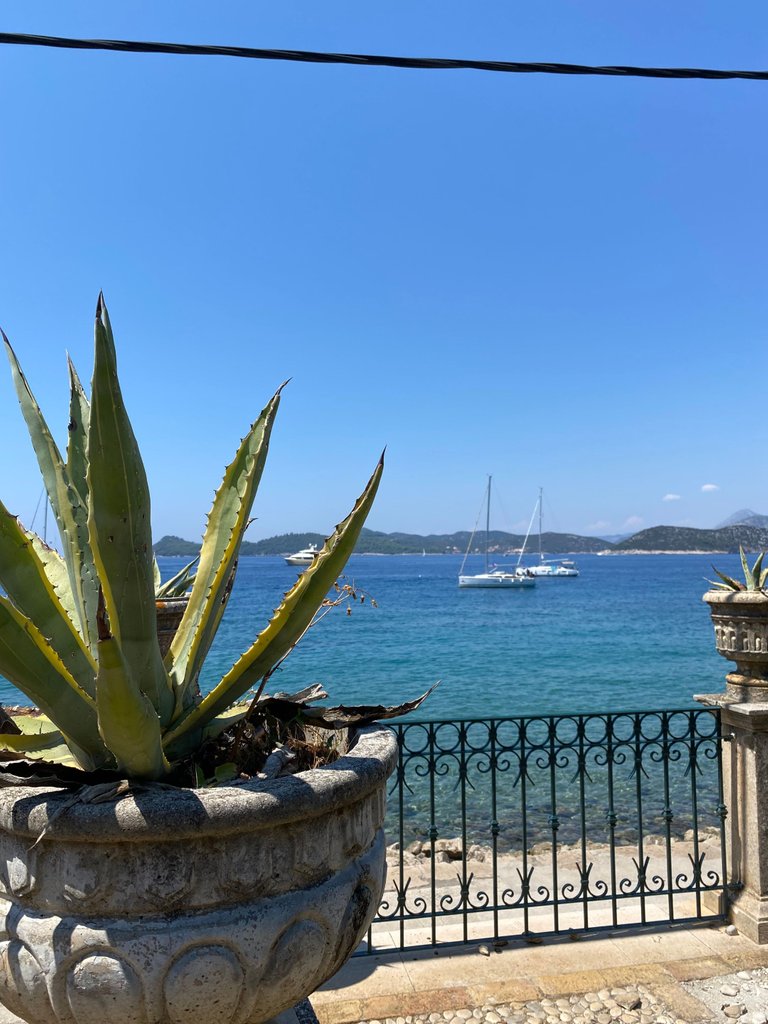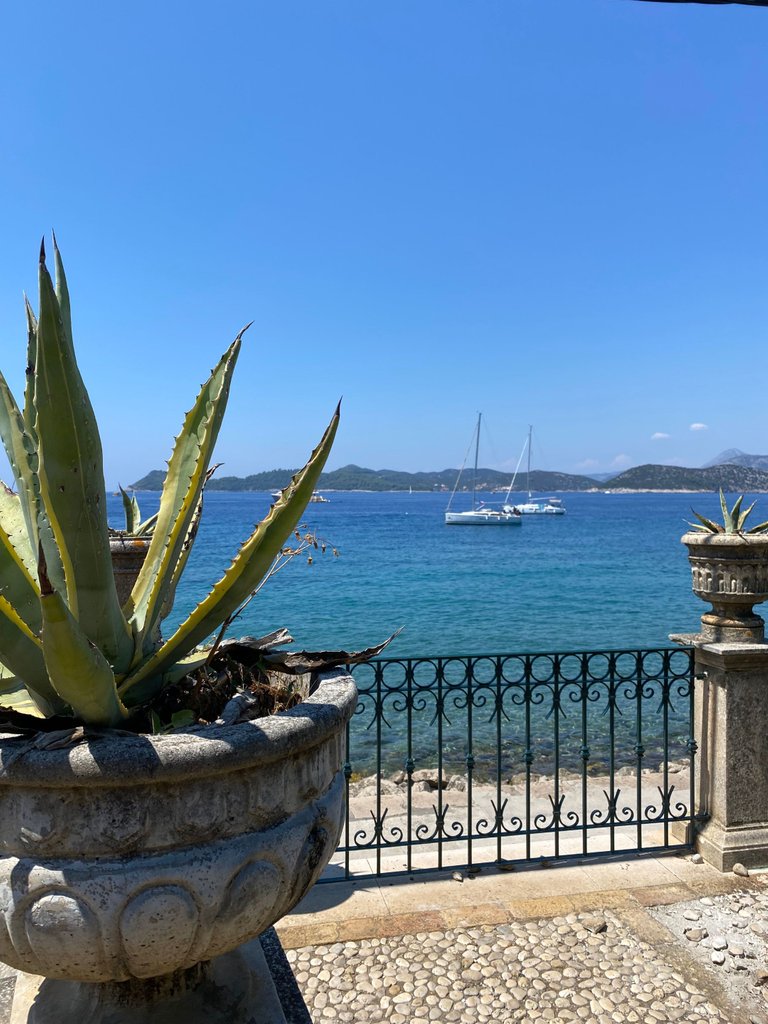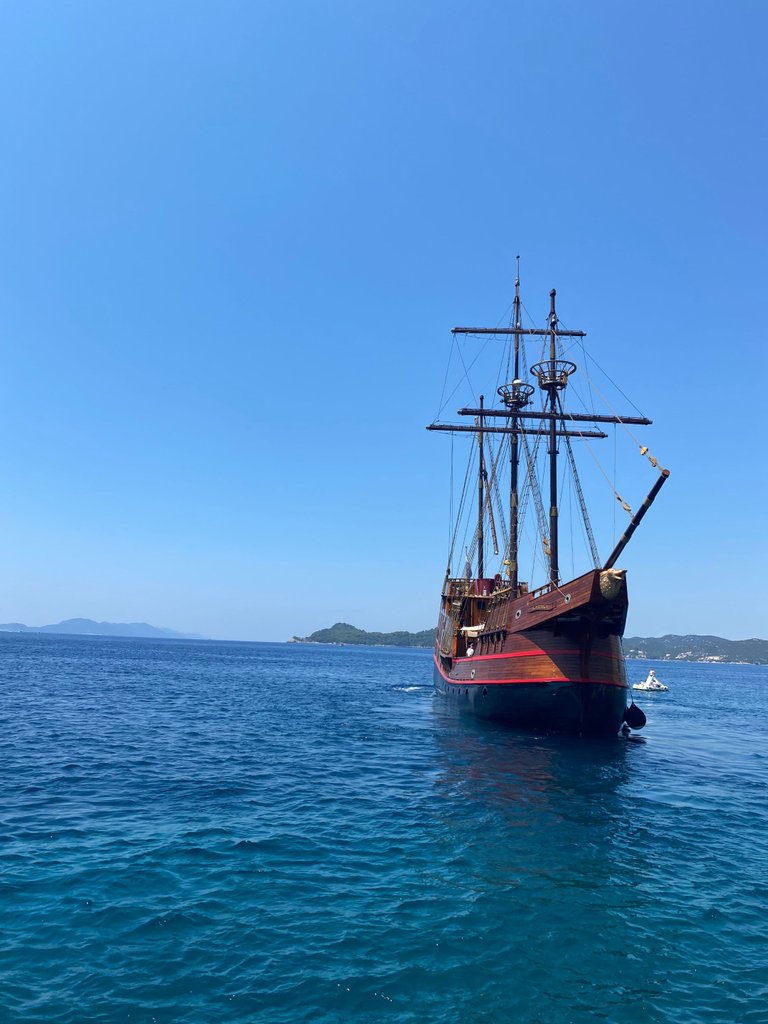 I especially liked this ship, I couldn't help but take pictures of it. I seem to remember that it docked on two of the islands that we also visited. Whether it was following us, who knows?!;)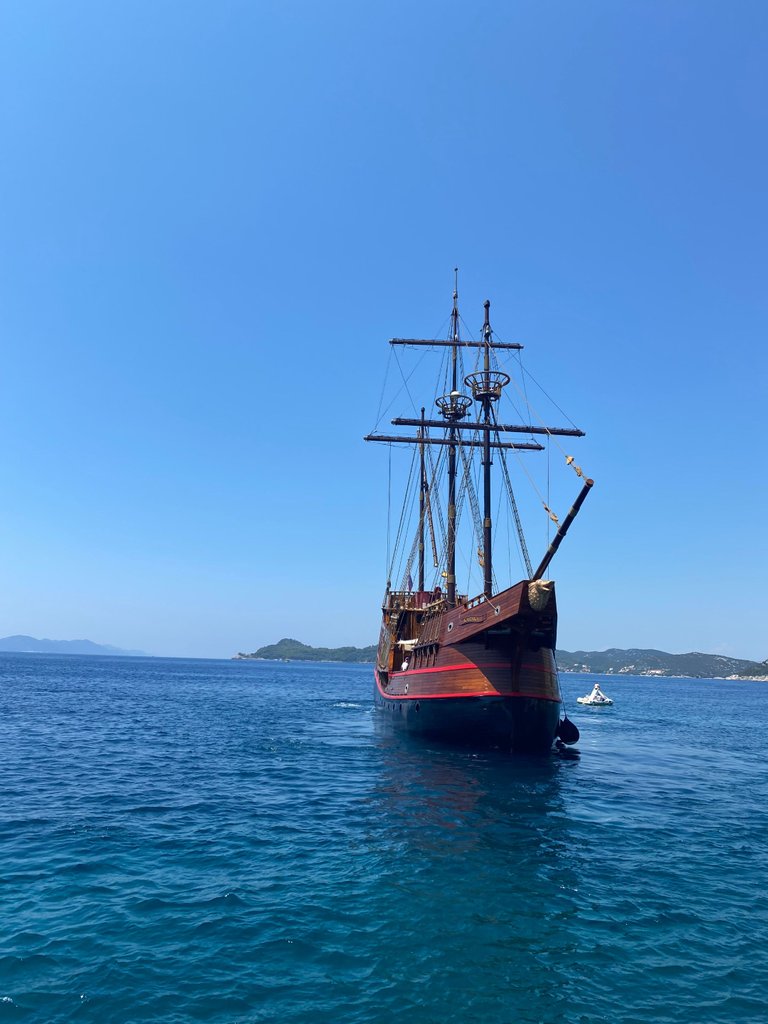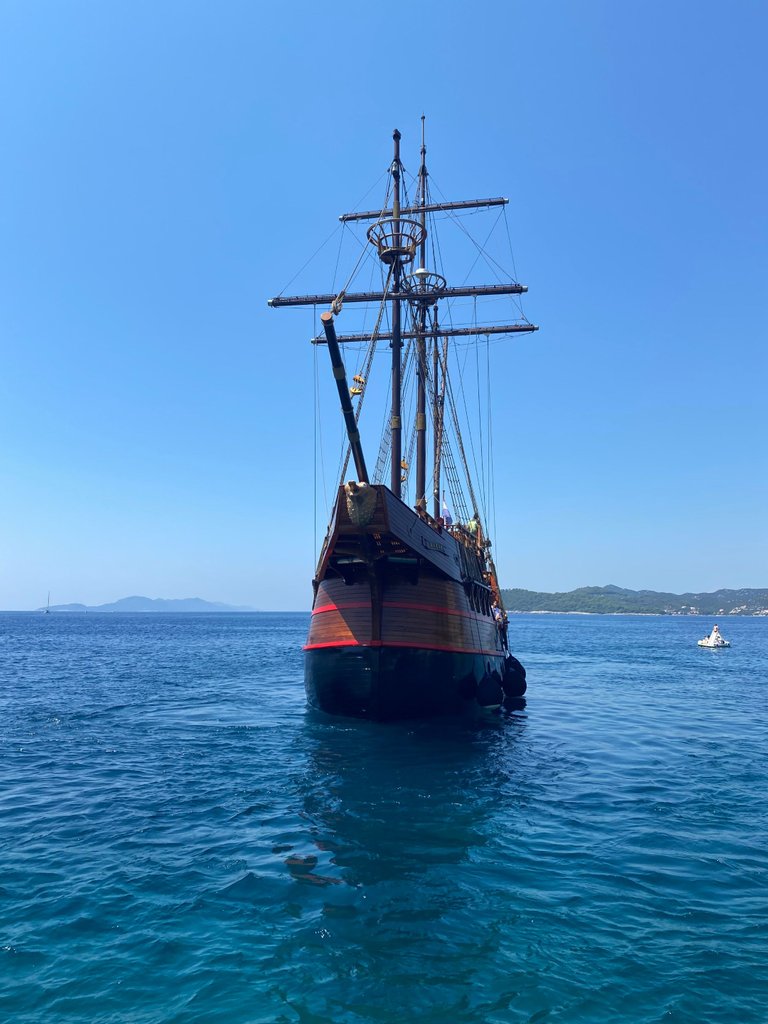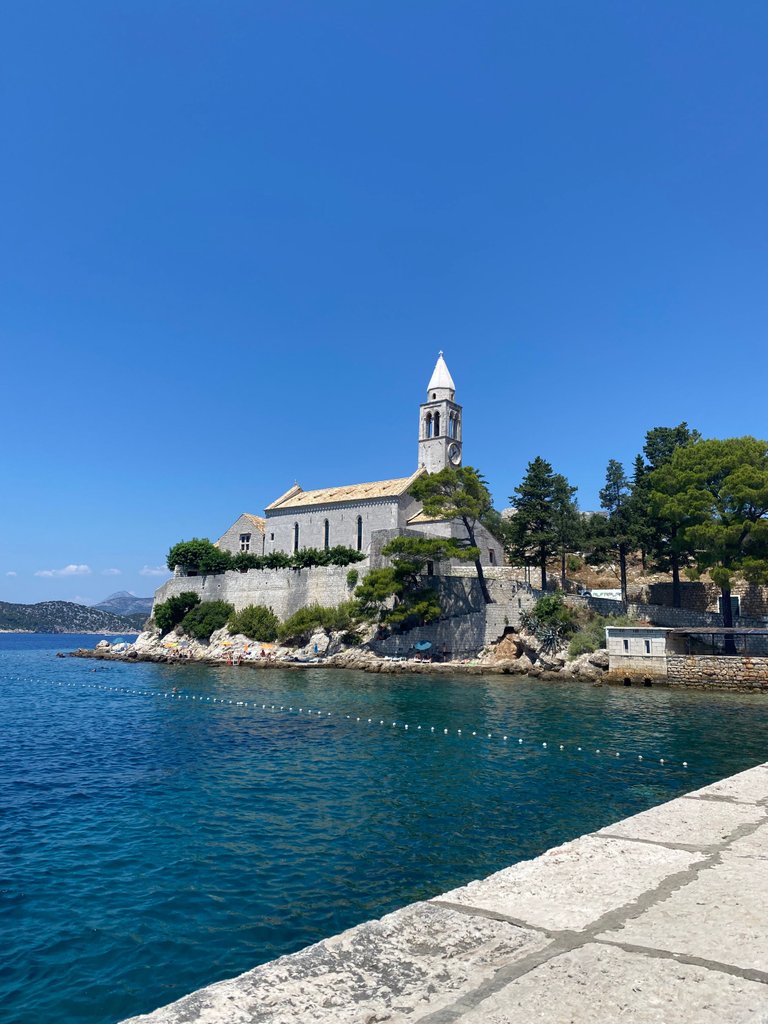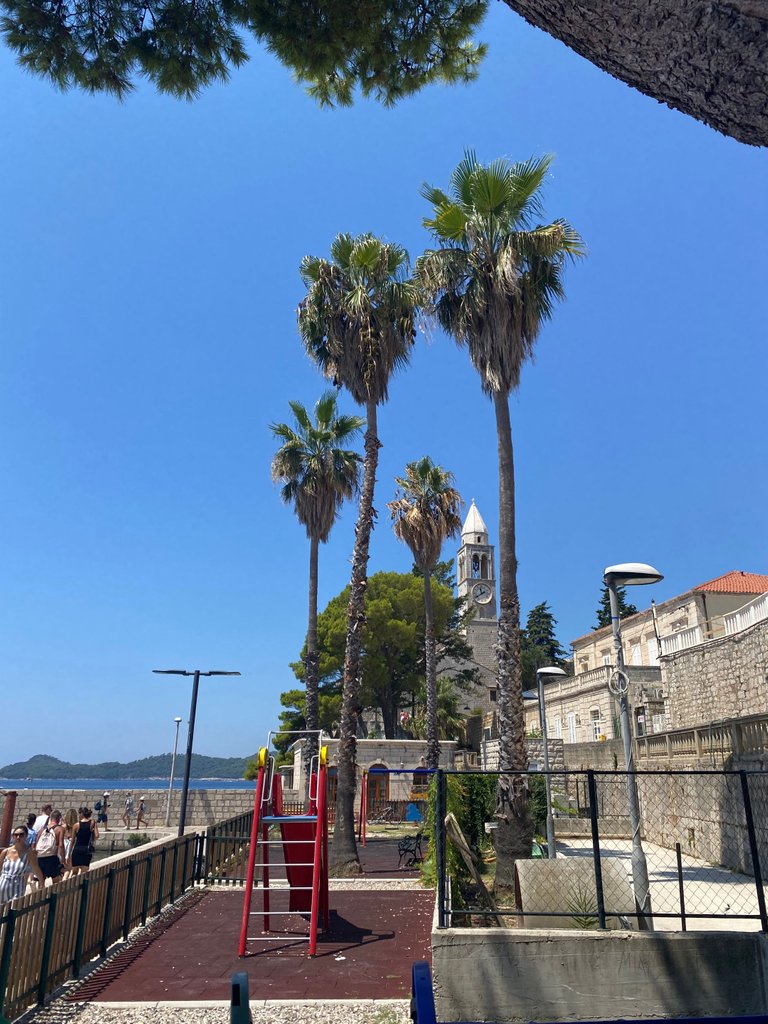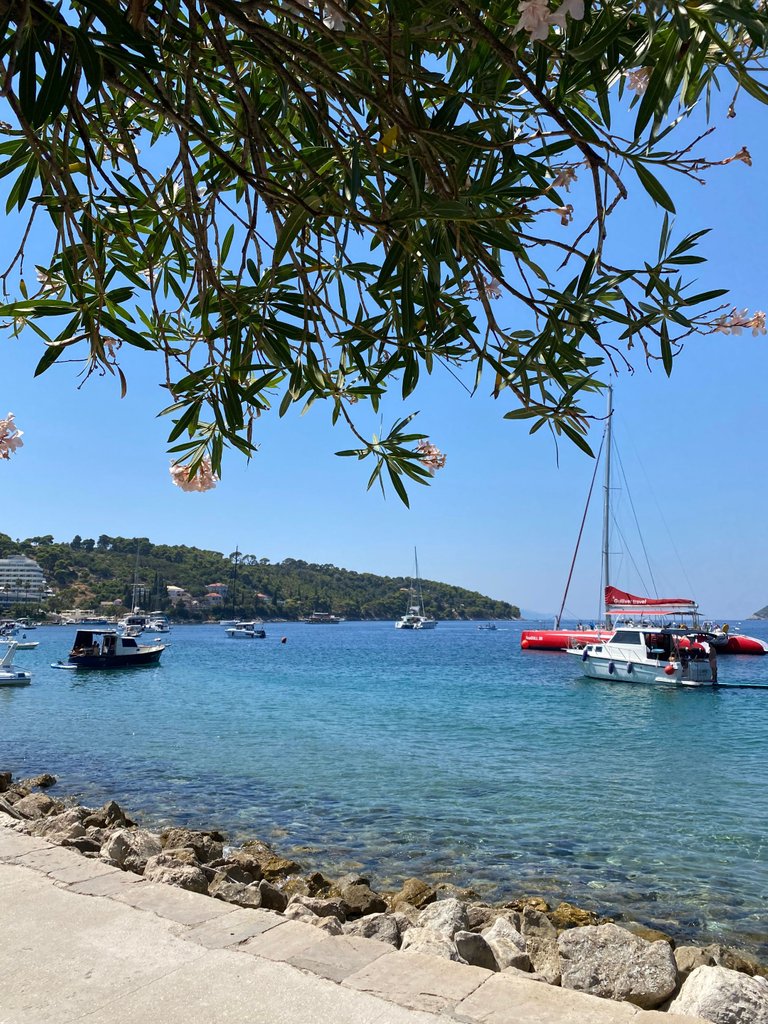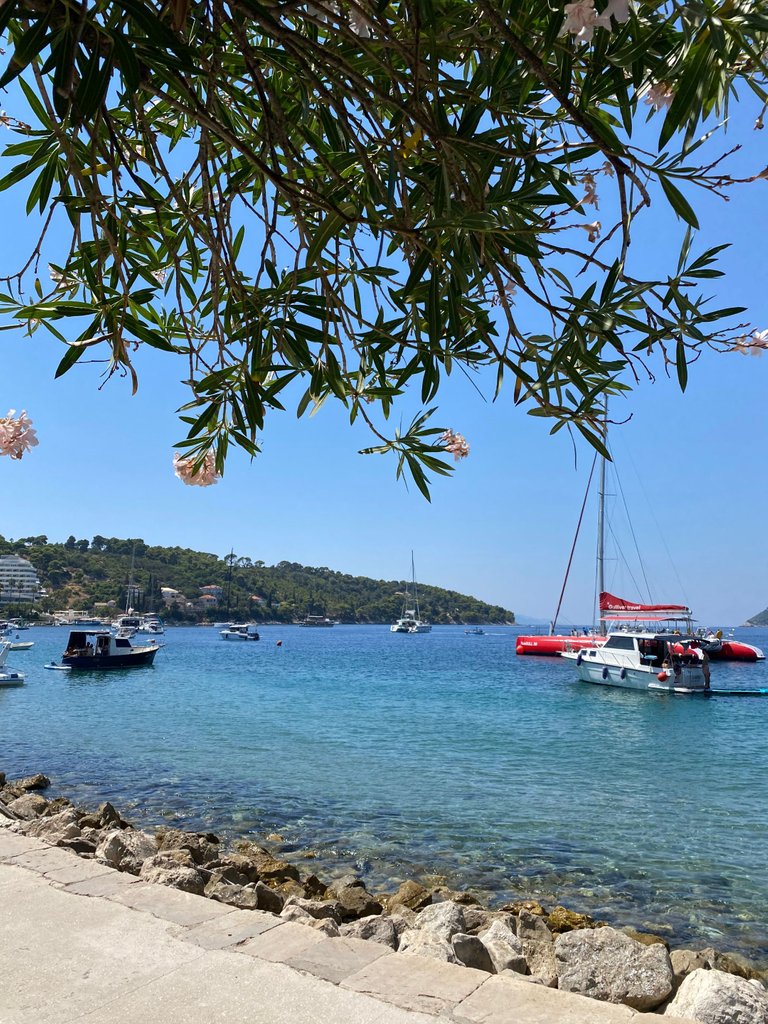 Here a man was swimming close to the boats in a strong front crawl, I wondered if it was his daily routine or if he was a tourist and figured doing a bit of exercise in the midday heat wasn't bad either ;)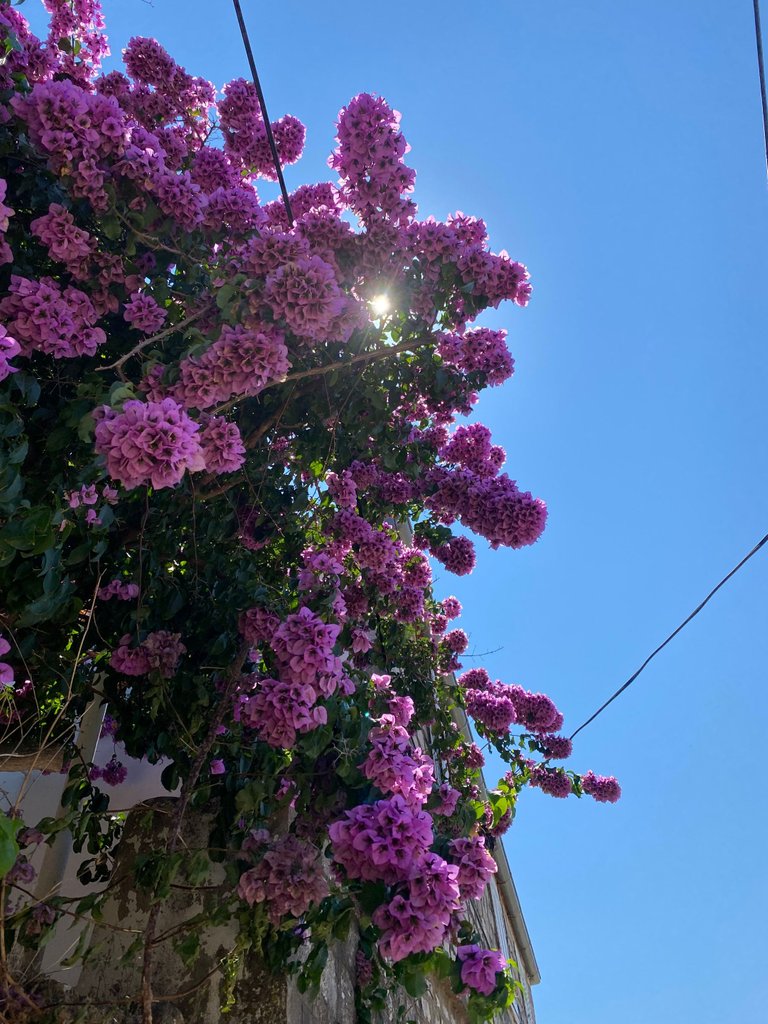 Olive oil on the island of Šipan
Another beautiful island was Sipan, separated from Kolocep by a canal and one of the largest islands. It has many small bays and when you walk along the harbor you think the water is crystal clear. Olives and figs are also grown here. A friend of mine even bought an olive oil here, which was much more expensive than in a normal supermarket, but at least here you know exactly where it comes from.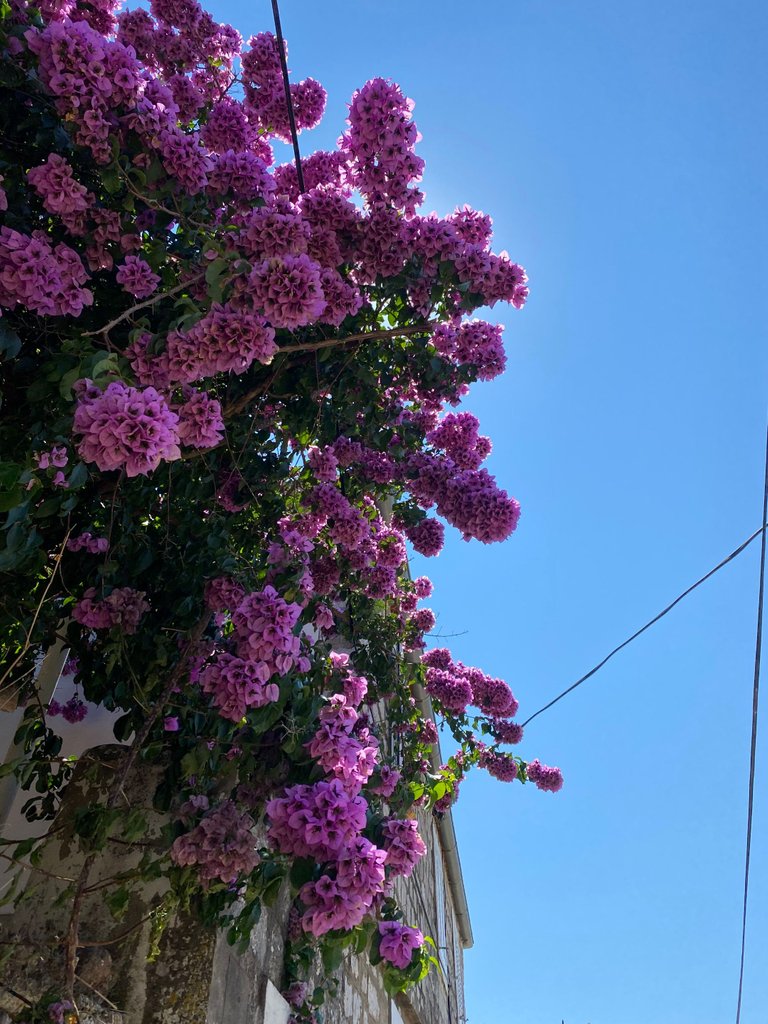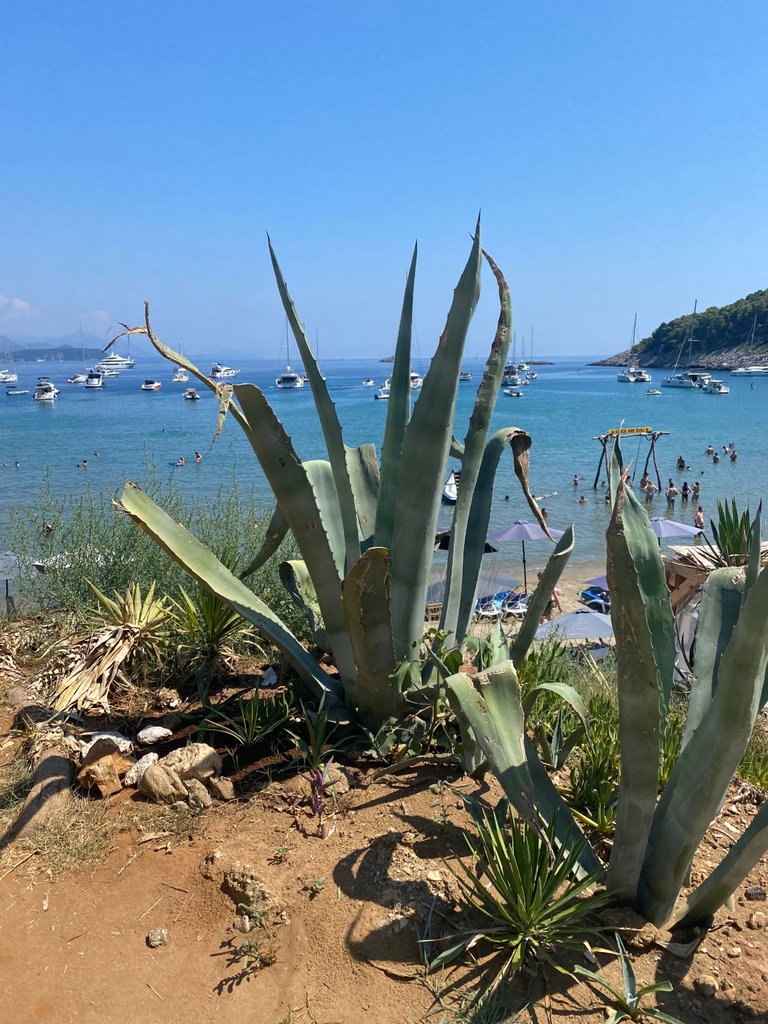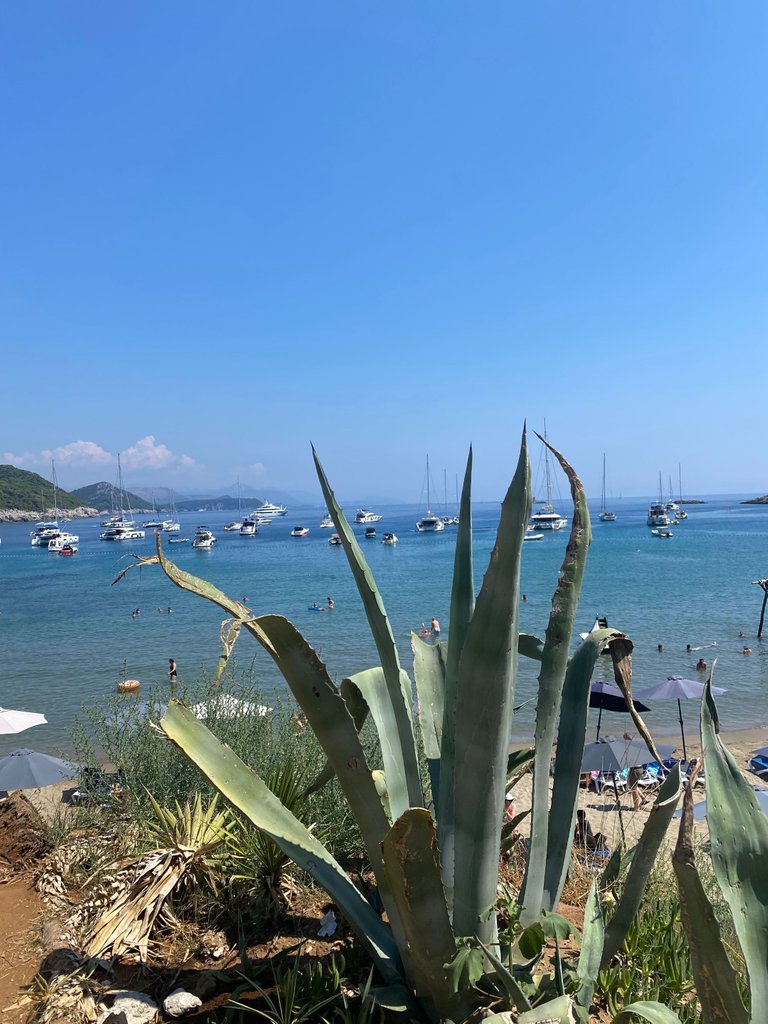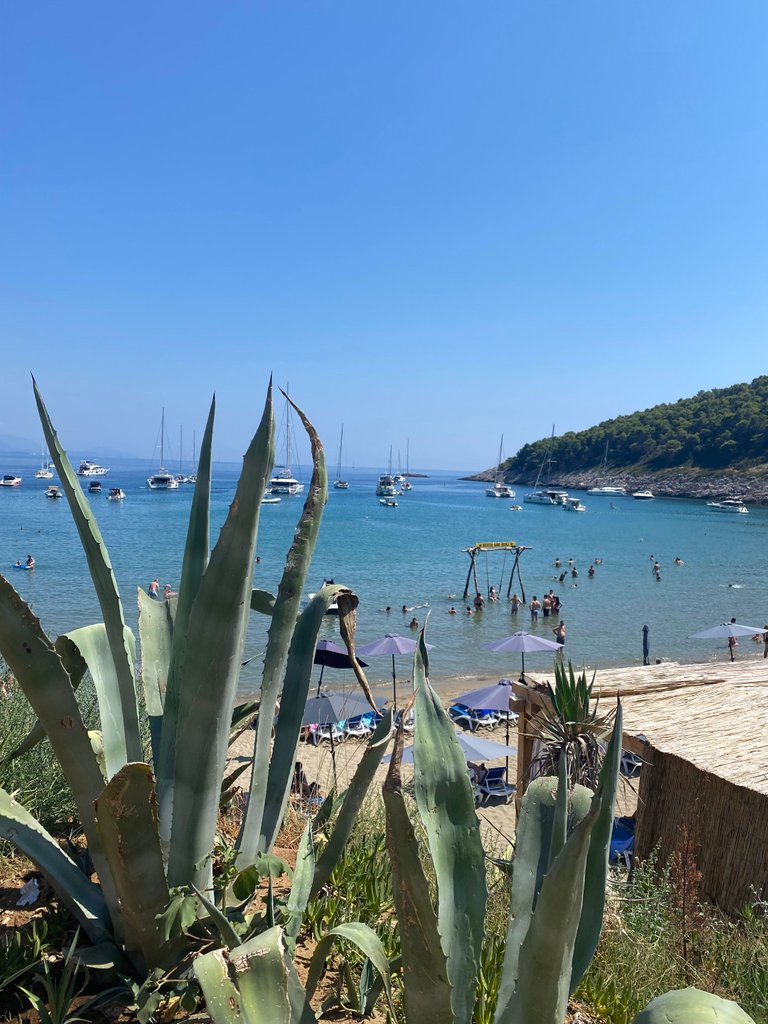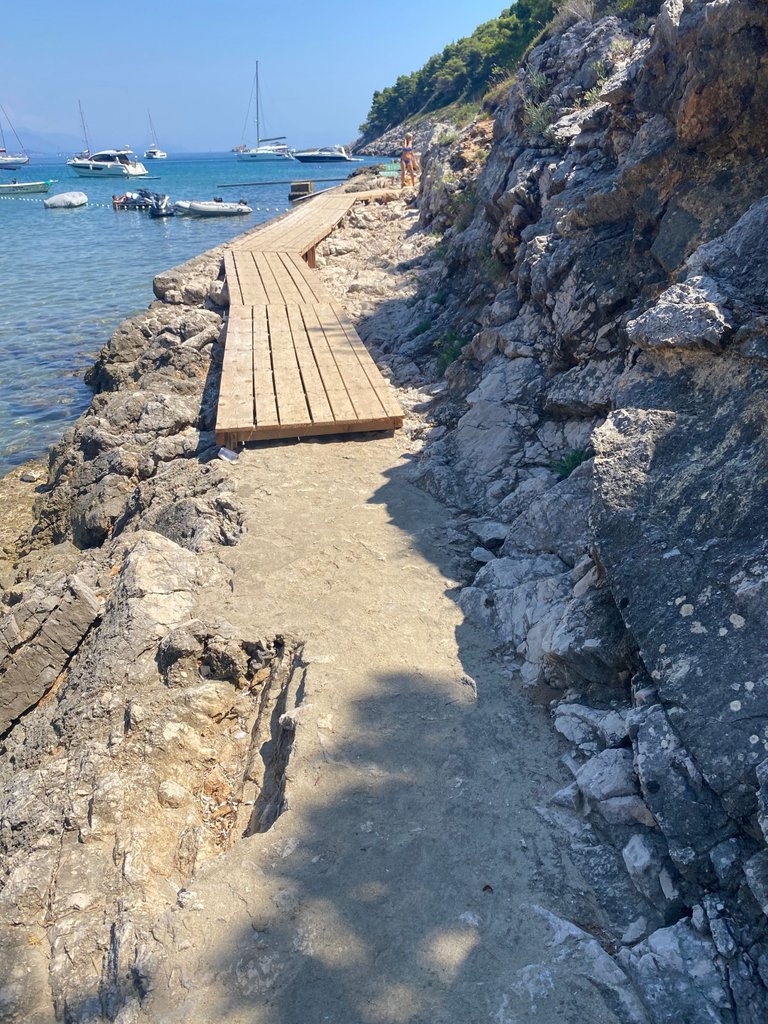 Even though I really enjoyed the day, I was pretty exhausted by the end of the evening. So I have a little tip for you if exploring the three islands is too strenuous for you: You can also just leave out one island, of course it would be good if you didn't leave out the island where you have more time but where you only have one has three quarters of an hour. Then you don't stress yourself too much to get back to the boat quickly. I can still remember well, after our jet ski ride we ran to the boat and just got there. In the pictures below you can see the bay where the jet skis are rented from, a jet ski ride costs 60 dollars for 20 minutes. However, I was already used to the prices from the Maldives, which was nothing new for me.
Another tip is that you don't forget to take your slippers with you on the trip. A friend of mine had lost his and he was in pain all the time from the hot plates. But then he was able to buy new ones on an island.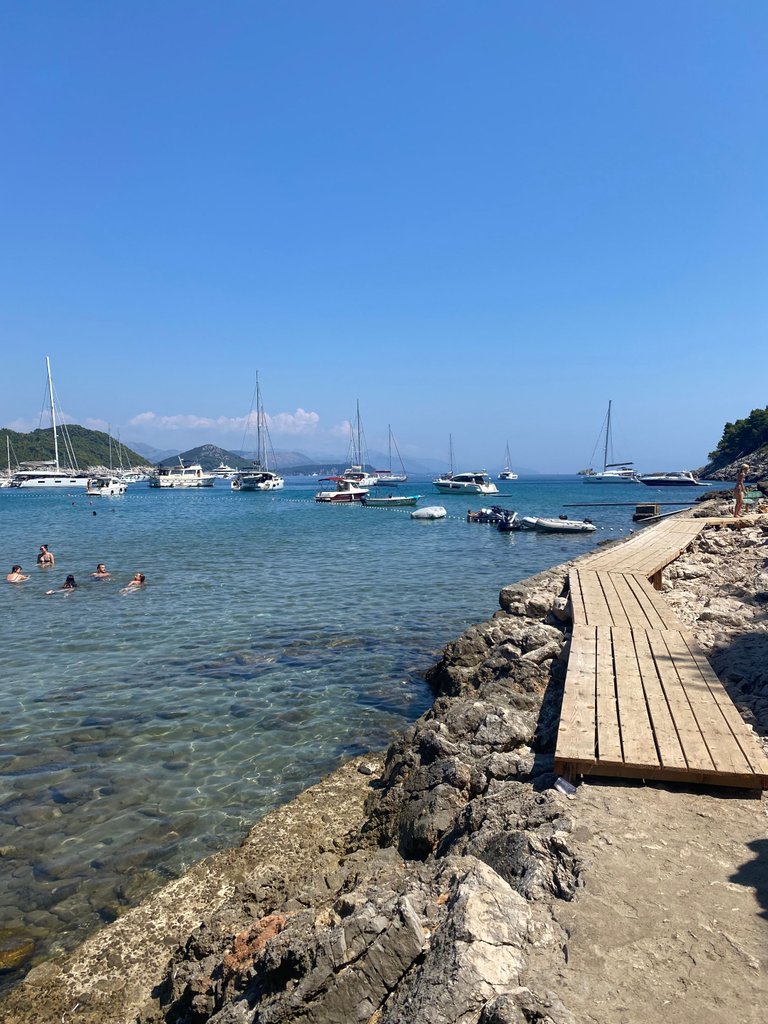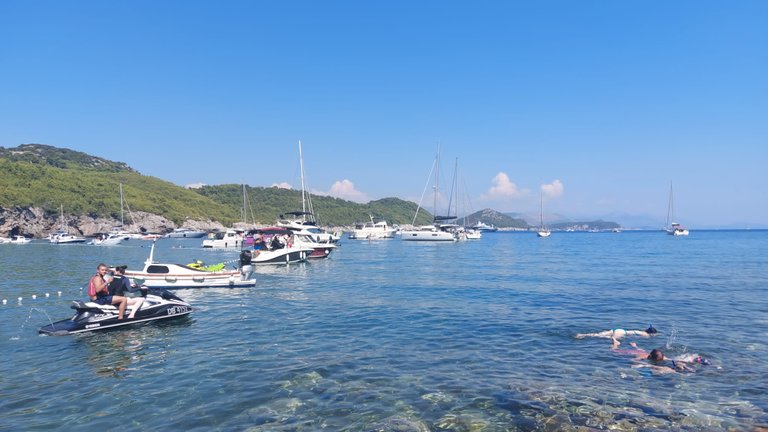 Here you can see how I rode the jet ski. I have to say, it's been way too long again. The first time I went jet skiing was in the Maldives, which was a lot of fun, so I really wanted to do it again in Croatia. And the view from the jet ski when you were far out was really great: the high mountains in the background, which appeared slightly brown green and the deep blue sea in between, a great experience. Even if we have once underestimated the power of the jet ski and fell into the water haha, for a moment I thought that swims us still away:D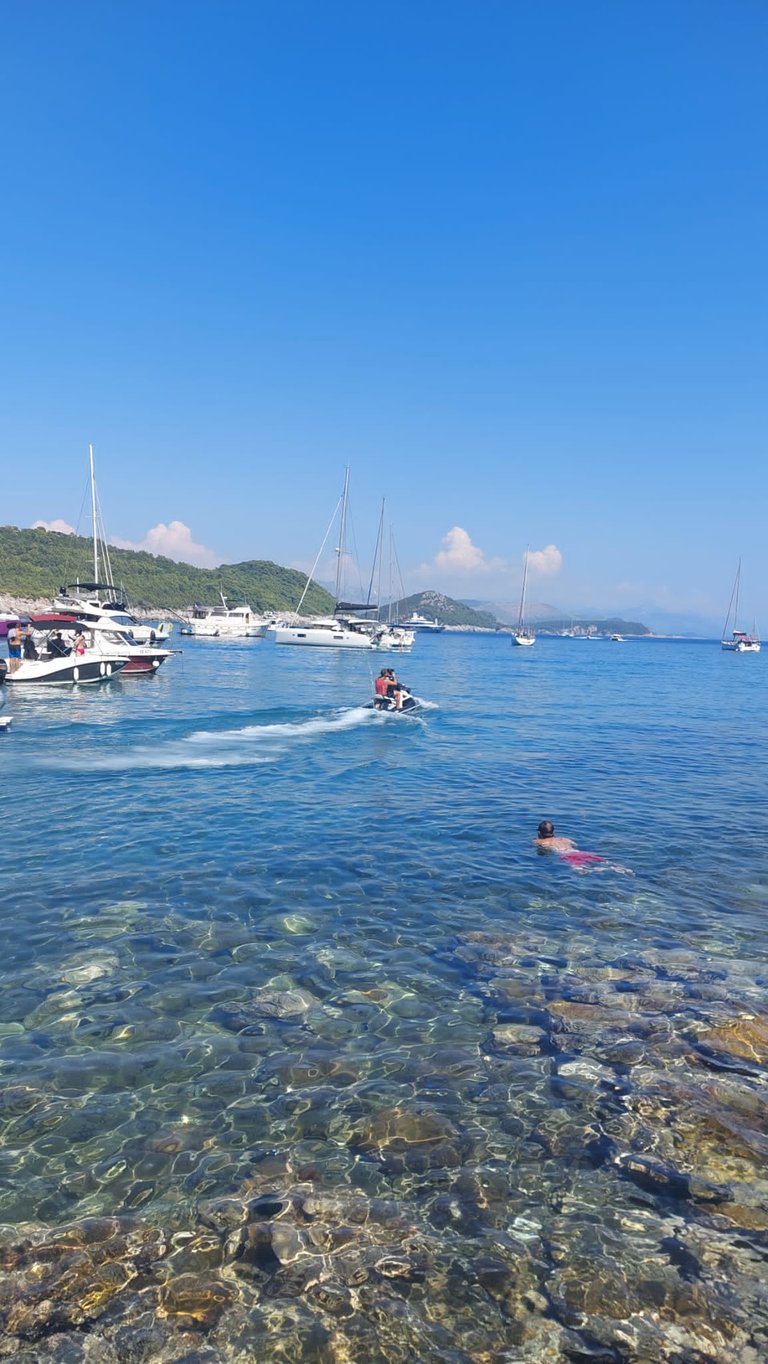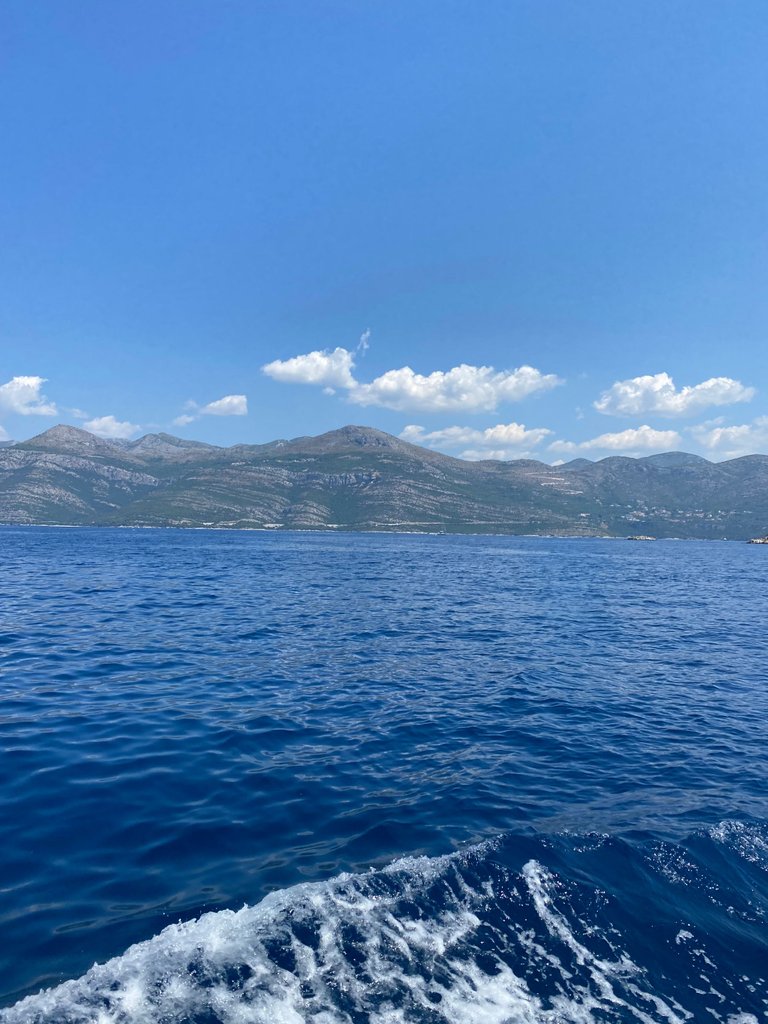 I hope you liked my post, even though it may be that the order of the pictures got a bit mixed up. It's been a while since I've been there, but I would always fly back there and go to these great islands.
I hope you are all well and stay healthy.
See you then, your Katrin!