Come over! If you have never seen stunning Da Nang beach, here you are!
Hi friends, I can't hide this spirit seeing the beach turning so sunny and gorgeous in the last few days. I guess spring is coming early already!
The temperture right now is 21-29C everyday. Not much rain anymore. Pretty chill!
This is not high tourist season yet (normally starts around April). The beach side of Da Nang always looks like a little Western town you'll see on some magazine: blue sky, white sand, tourists sun-bathing, beach bars... what a heaven of holidays!
---
Da Nang beach is 10 kilometers long. It lies just three kilometers to the east of the centre. No wonder why it has been the most popular beach in the city. The beach runs 10 kilometers long from the base of Son Tra Peninsula to the Marble Mountains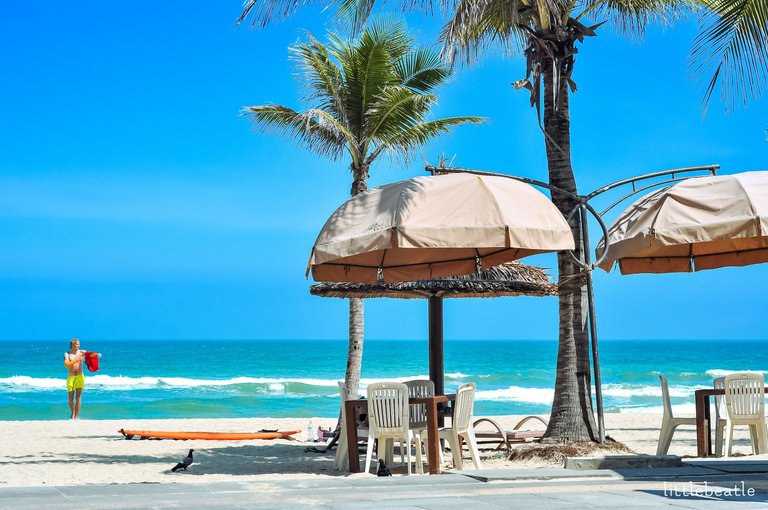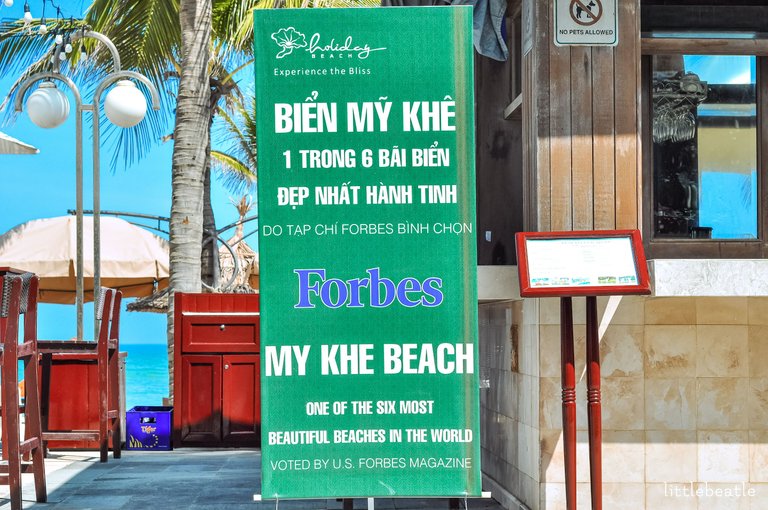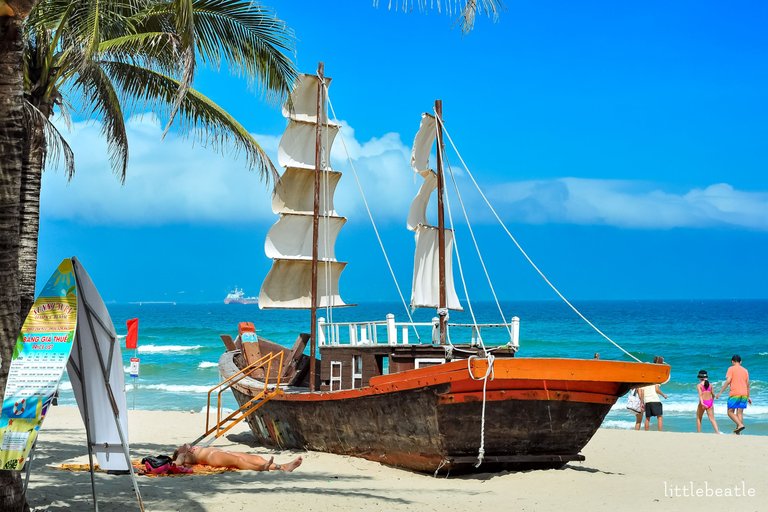 Stop for second because this is my most favorite photo of the series. We used to sneak up there with some beers at night with friends. In daytime, it's obviously for taking photos.
---
Here are a few cool facts about this beach:
Fact 1:
During the war (in the 60s), it was called China beach by American Marines. They had a few military schools by the beach, and also an area for entertainment, where Marines came for music, dancing, drinking with the strippers (ha!)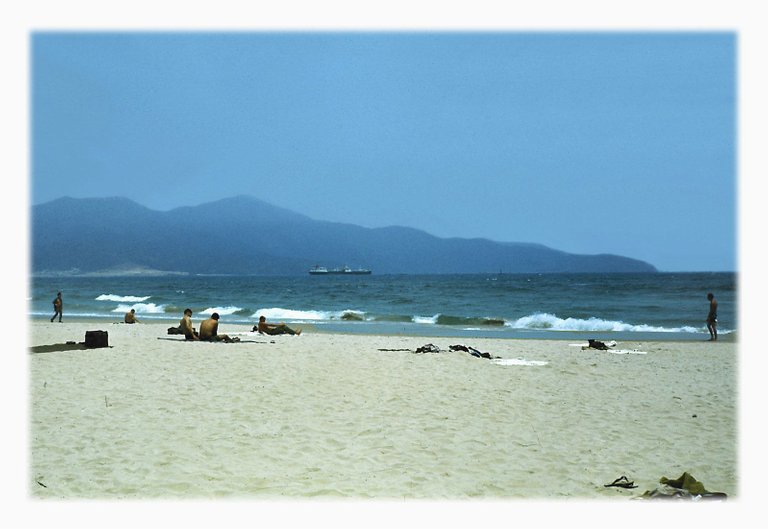 Photo: internet (Da Nang beach 1967)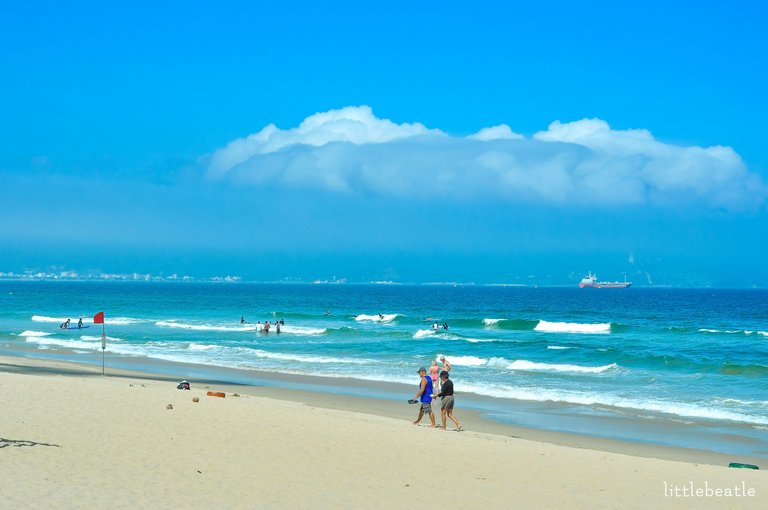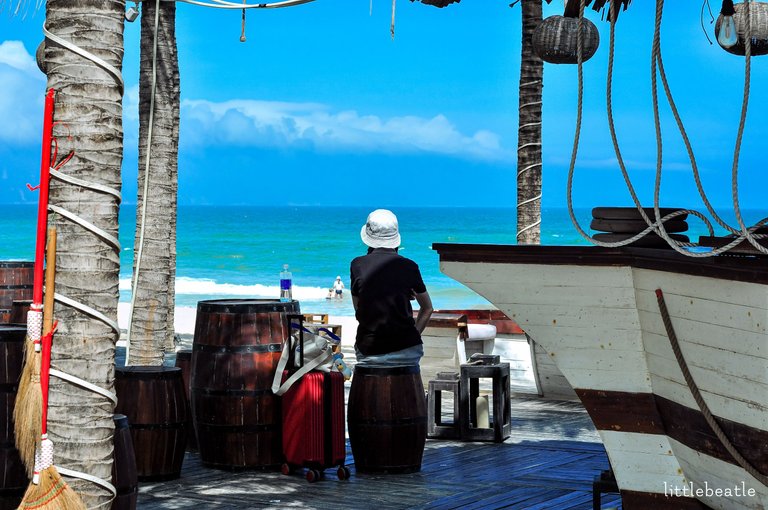 ---
Fact 2:
Before covid, it was a very busy beach
During covid, it was totally empty and dark
After covid, tourists started coming back to Vietnam, it gets super busy again. But since then I still have not seen the same amount of tourists like I saw before.
There used to be a lot of Chinese, Koreans, Japaneses, Europeans,... here. Right now I have not seen many Chinese tourists yet.
However, after covid, more things were built up, more nice bars, restaurants, especially my favorite spots are the food trucks, very inexpensive snack and drinks, just sit down and take a small chair and table, feel the breeze with a $1 cocktail, and watching people 😇
---
Fact 3:
Da Nang beach is a big playground of surfers, professional ones and also beginners. Surf lessons and surfboard for rent are always ready on the beach. One of my favorite things to do is watching surfers and also the beginners struggling in the waves, but they all love it.
I ran into some local surfers earlier. We see each other every day but never talk. They asked me to take a photo of them. They are the coolest here! And of course, none of the surfers can maintain their original skin color haha
Happy people!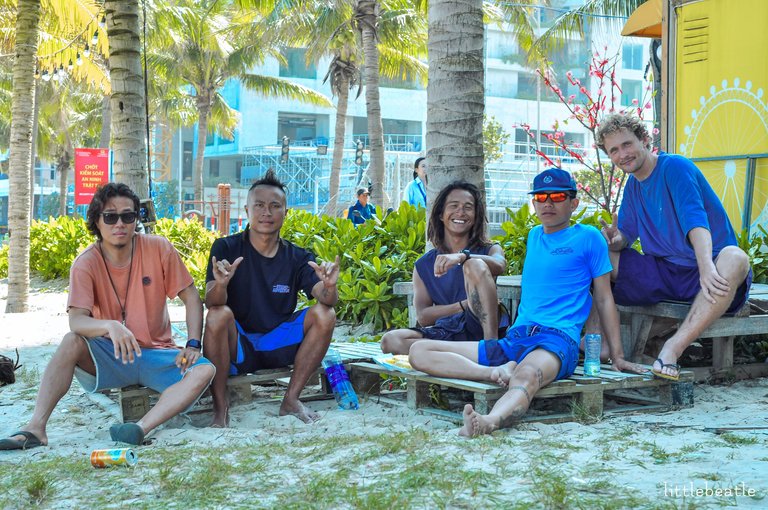 Fact 4:
On the same beach, only a few meters away, but you'll see this area is empty but the next one is full of people swimming. The thing is there is a team managing the safe areas for swimming. They put the floating fences and you're not allowed to swim outside of there. If you do, the life guards will call you out immediately. They are indeed responsible for supporting swimmers who do swim in allowed areas.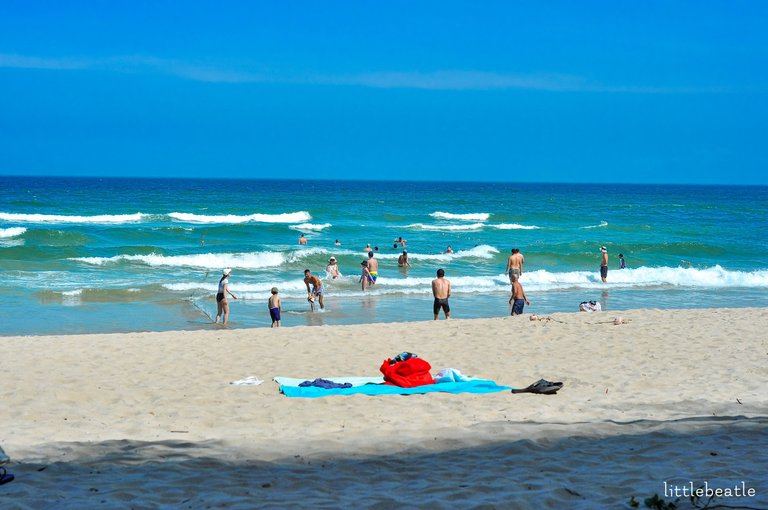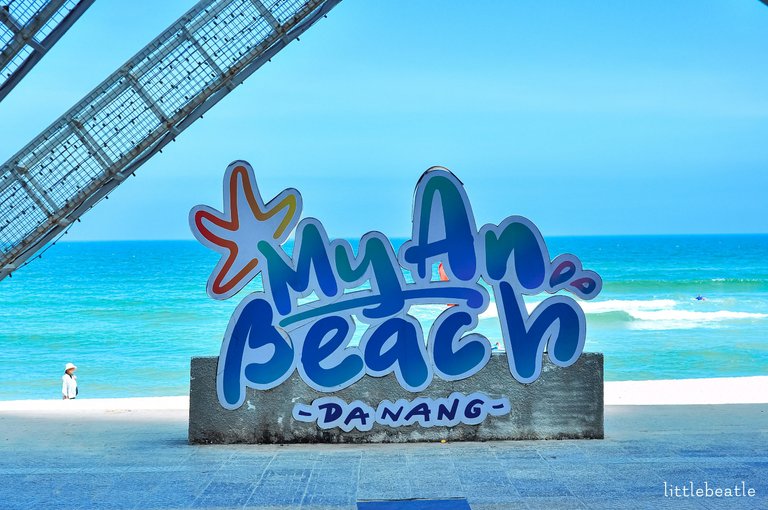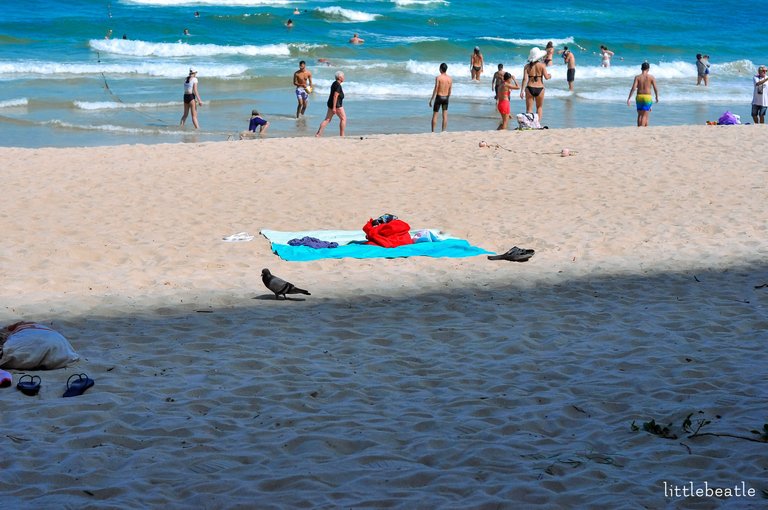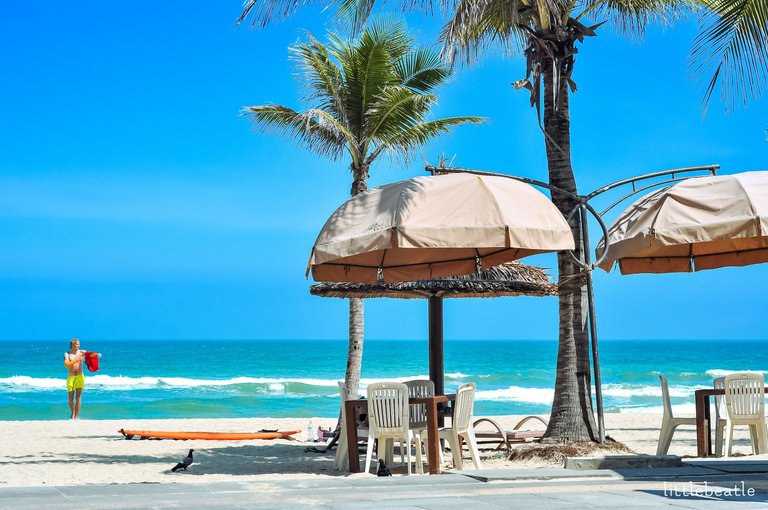 Fact 5:
Beaches in Da Nang are not pet-friendly (this is silly though haha), maybe because it's an international tourist beach.
I would still say Vietnam is still growing and adapting to the era of pets. Most places are not pet-friendly. Good pet services are not popular yet.
On this beach, there is a sign saying dogs are only allowed with the leash on, and only on the sidewalk, not on the sand and water where people hangout and swim. Sometimes we still get kicked out even though we put the dogs on the leash. It depends.
The sidewalk is the perfect place for beach run (on the sand by the water also). It's always nice to run into new people here. In such a touristy city, if you live here for awhile, you can spot who is local, who are tourists very easily.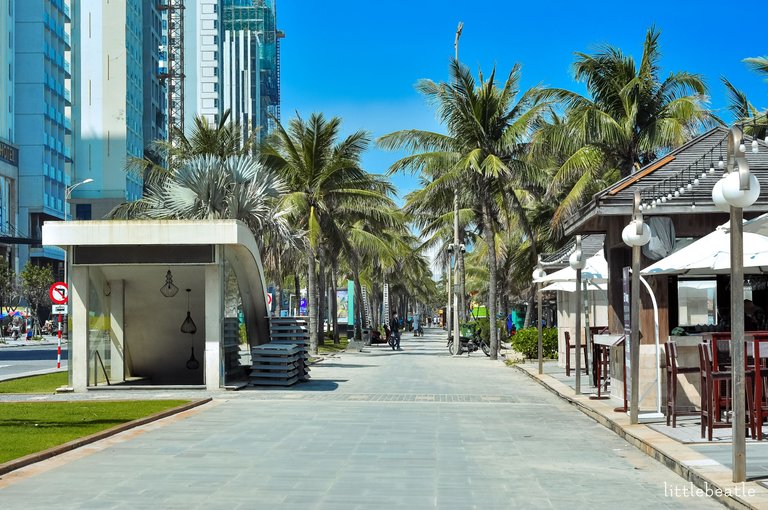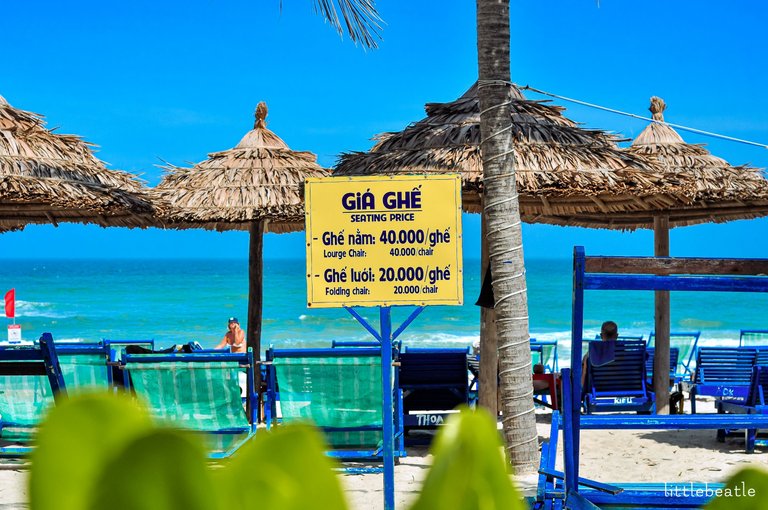 $1.7 for a sunbathing chair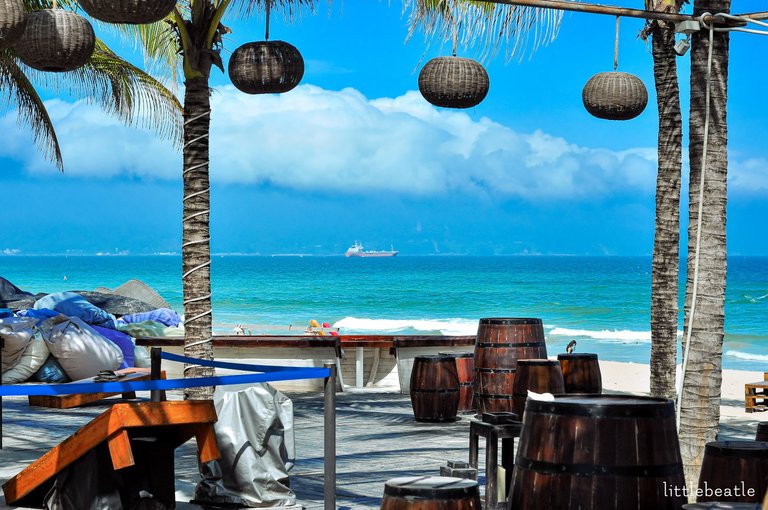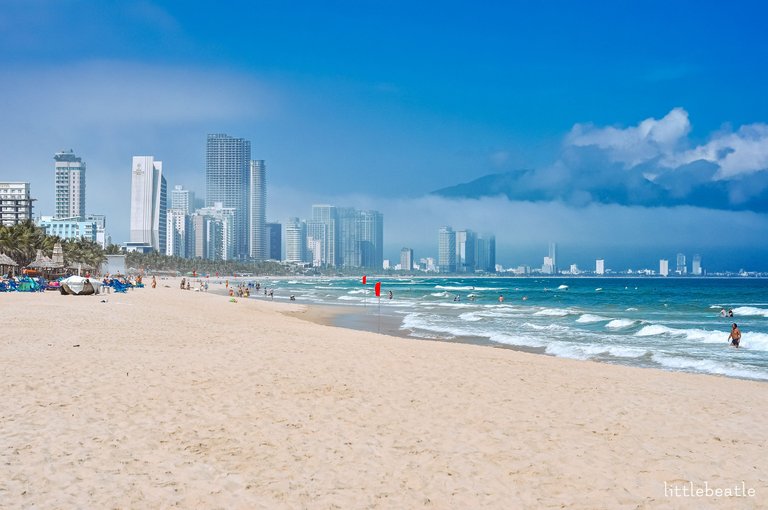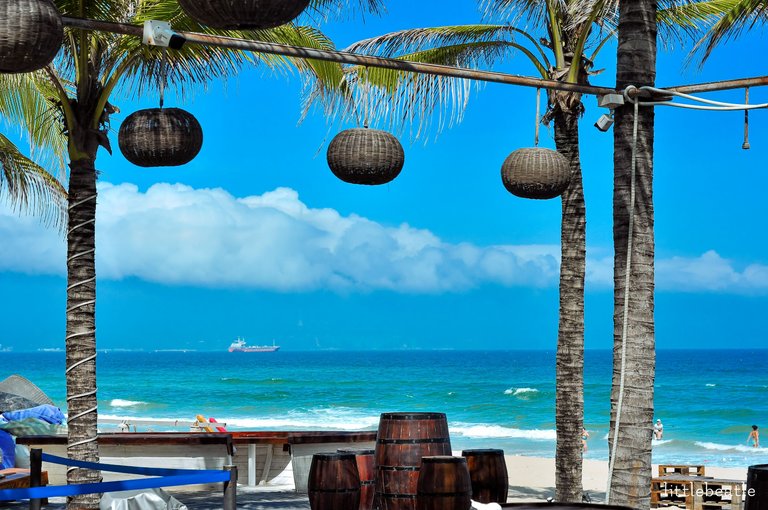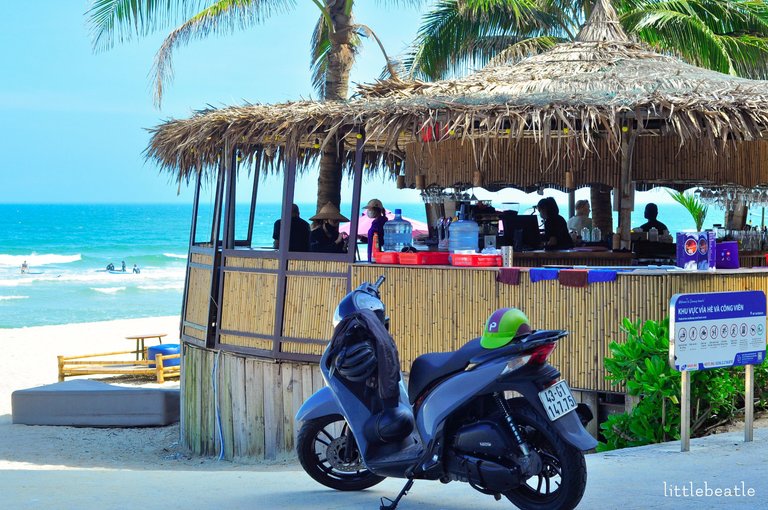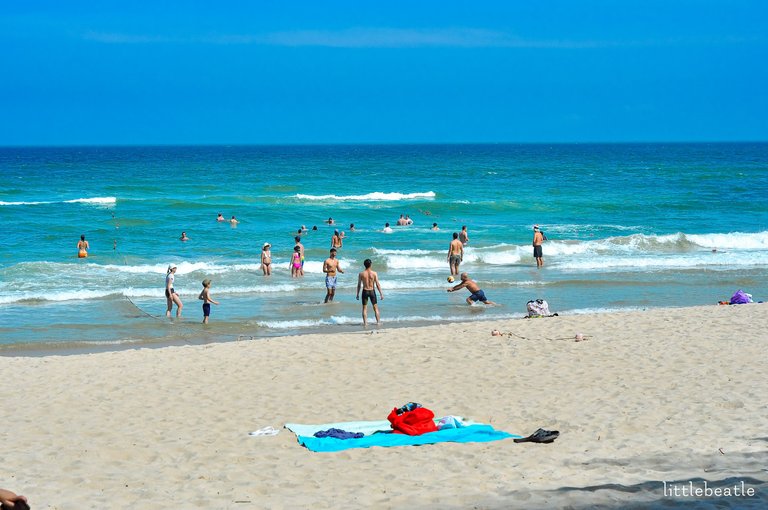 This scene literally reminds me of the beach scene in the movie Top gun 2 haha (with the song I ain't worried playing on)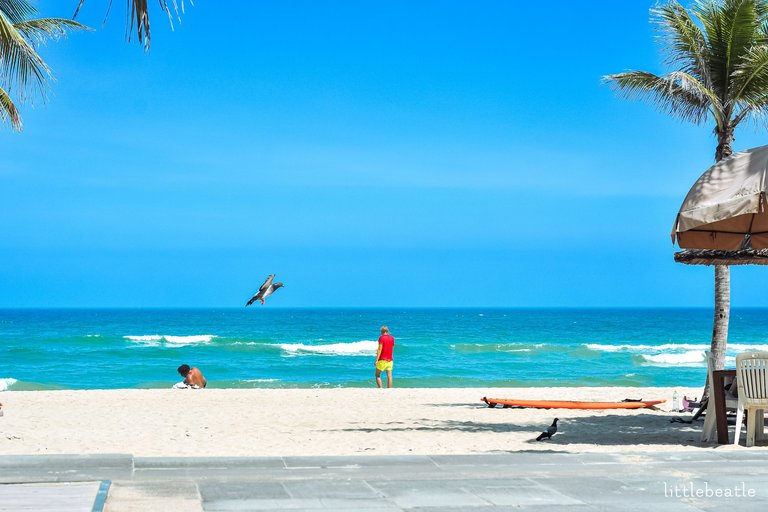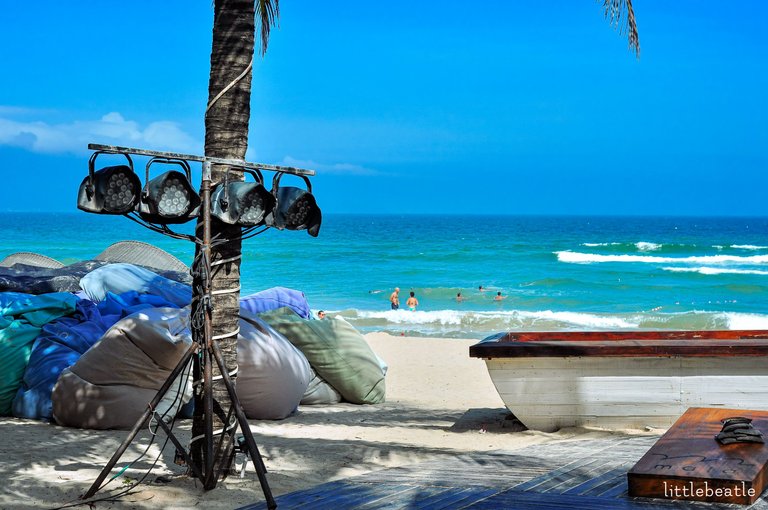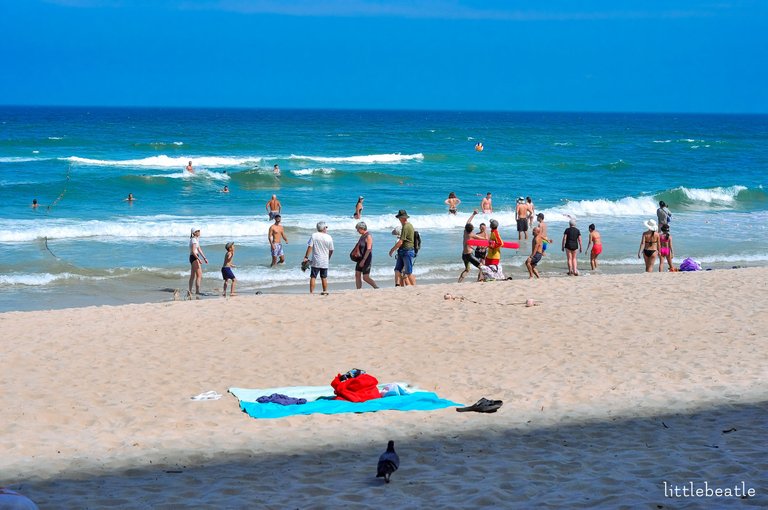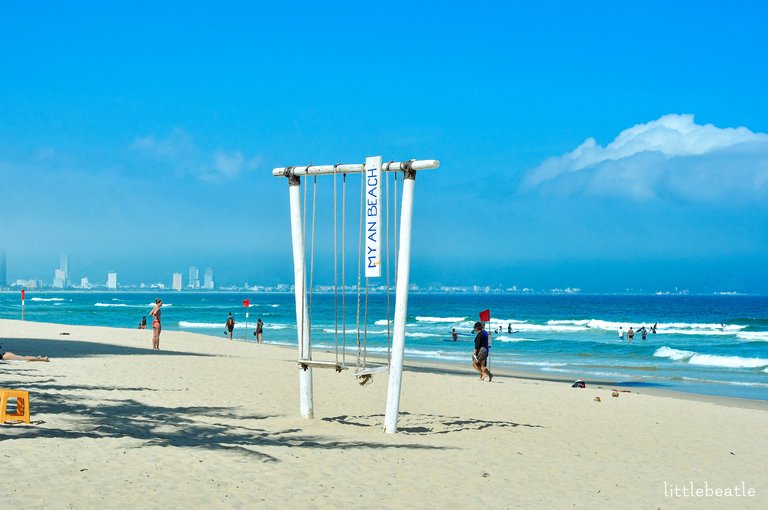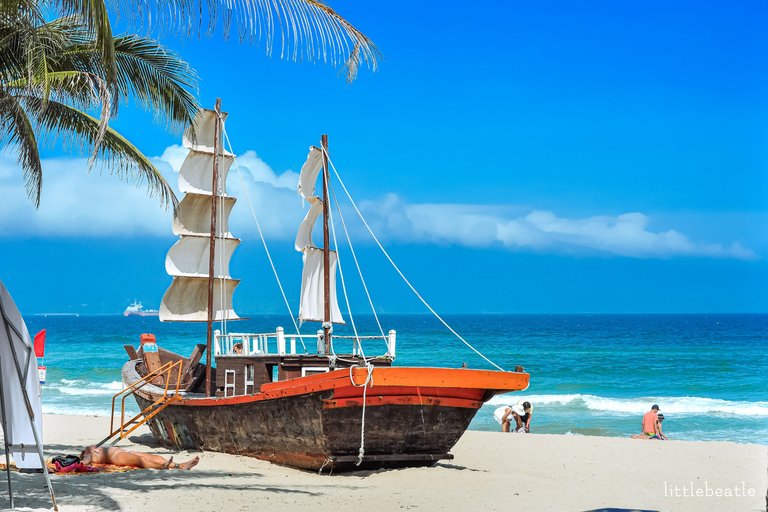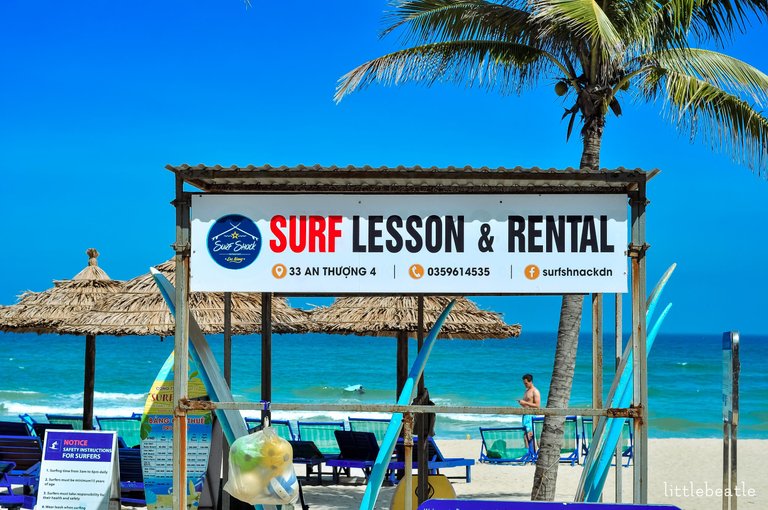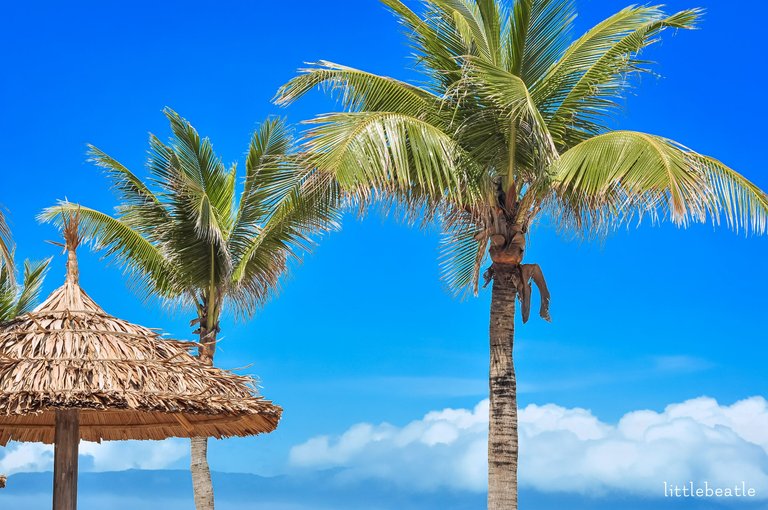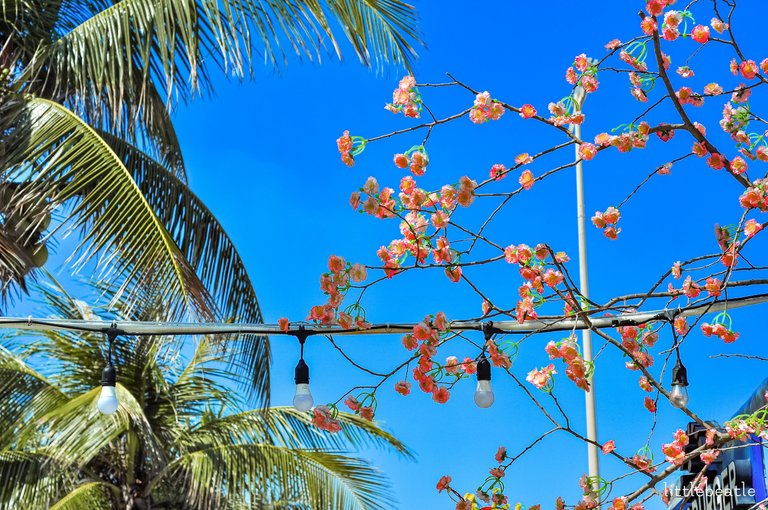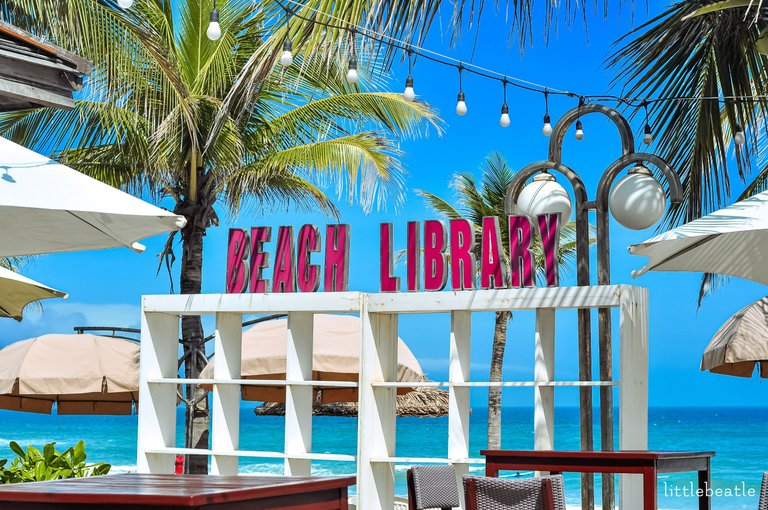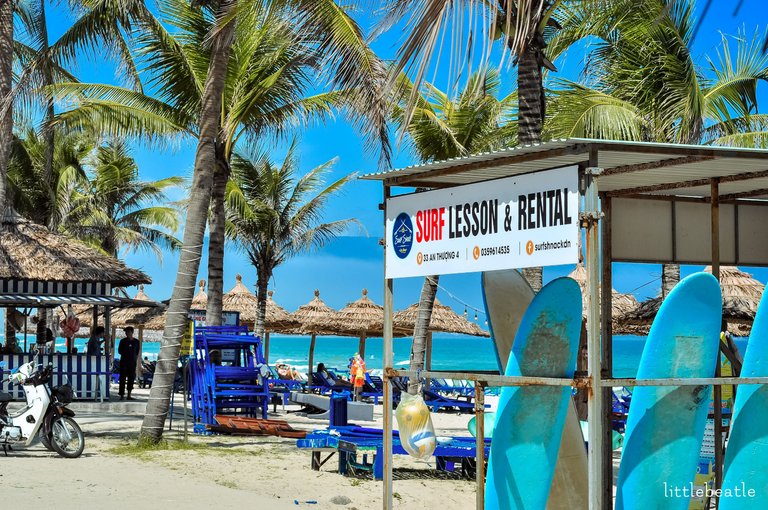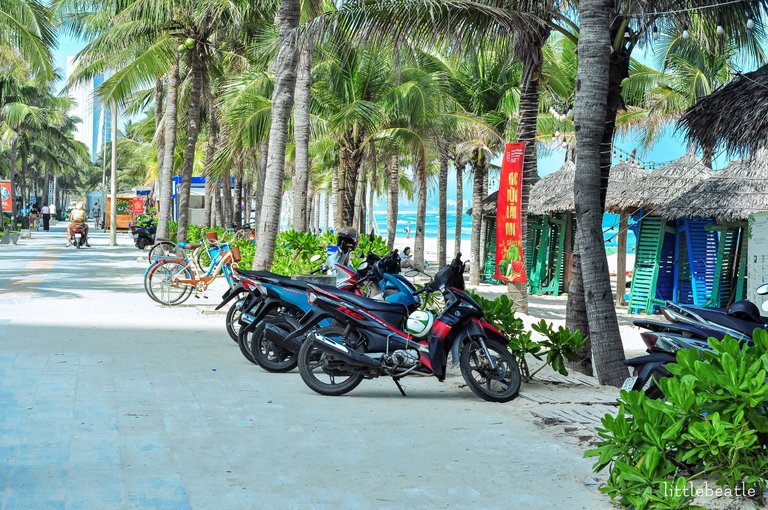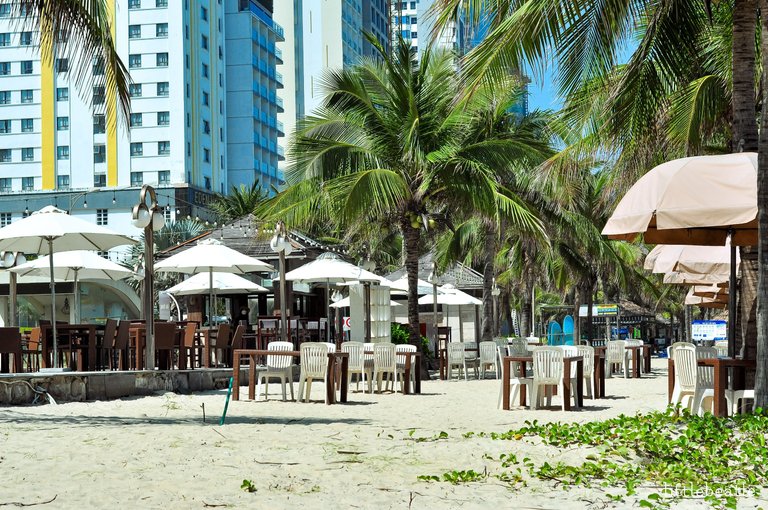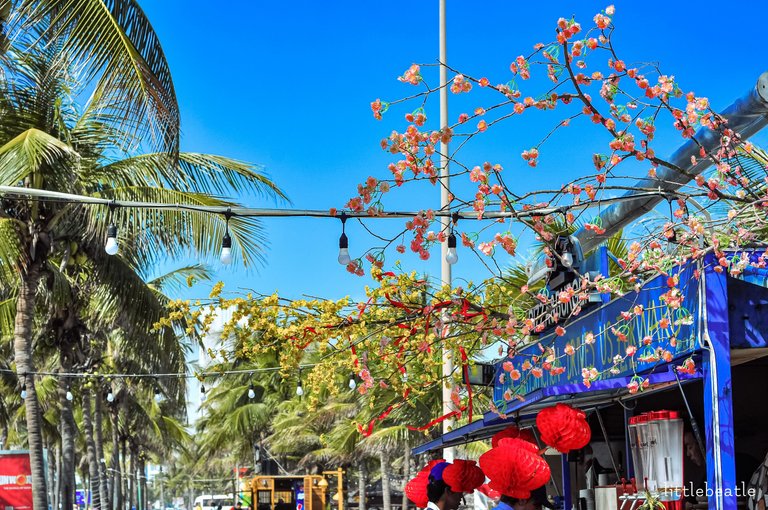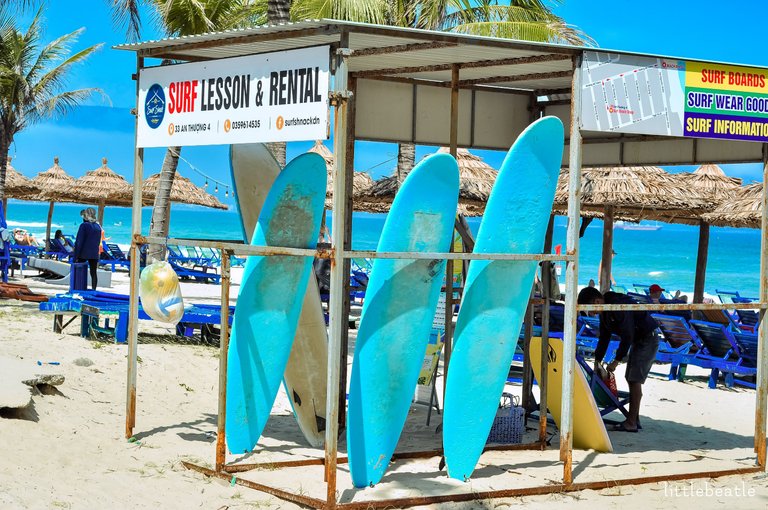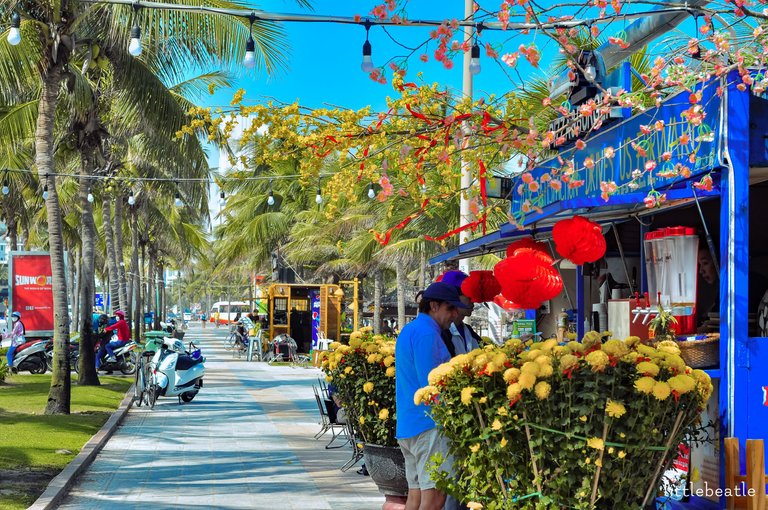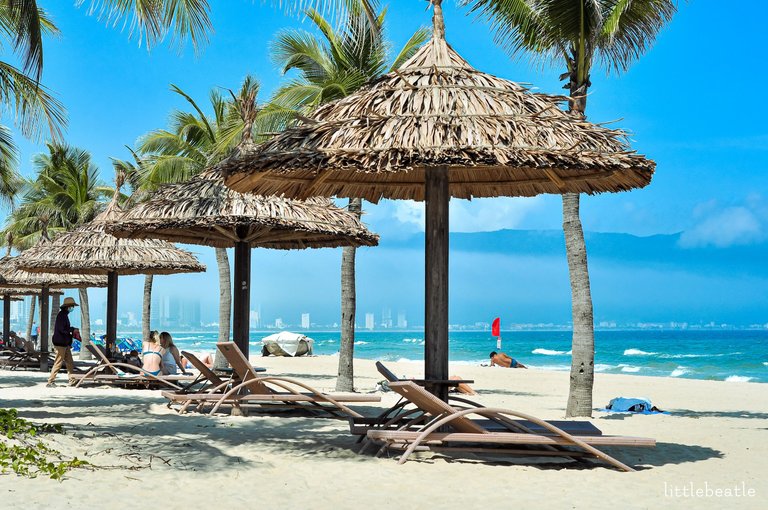 If you have got here, you can tell how much of a paradise Da Nang is.
Have you ever wondered how it's like living in such tempting city?
I will be honest with this: It is very tempting and distracting to live in such place, especially if you don't only want to hangout 24/7 and not working at all. Even if you have goals and plans, a beautiful sunshine day still makes you want to throw everything aside and run to the beach.
Myself, a big nature lover, I always try very hard to stay on track of what I need to get done during the day haha. The mindset is everything is still there, nature is still there, the beach and sunshine, the green plants and mountain still there, get things done first then spoil myself with some beach time later or another day.
People are here for holiday, they burn out their energy for a couple days of crazy fun, but I'm here for a lifetime, something long term, so there gotta be a balance.
Anyway, in hope of some improvement in the amount of tourists coming in 2023, more stories and photos will come for you!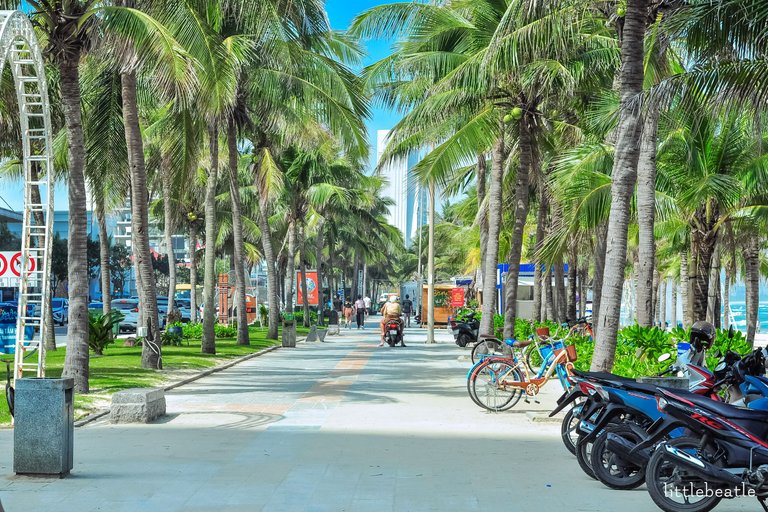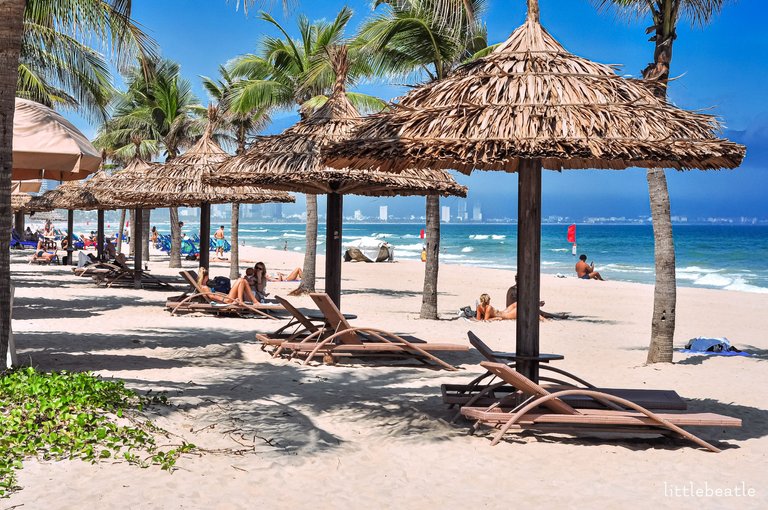 And at the end of the day, either to travel, go on holiday, or to live a digital nomad life, Da Nang is till the place to be! I guarantee you this!
A city of nature, but of lights
A city of great security, but of freedom at the same time
A city of modern life, yet a city of complex cultural background
Of course a city of coldest rainy days in winters, and a city of the warmest and the most stunning sunshine like what you have just seen.
Come join, come see, come listen, come touch, and come feel!
Little Beatle ♫