Hi mates,
It's Teo again. We are going to catch fish today.
When I came to Australia I found out one thing that Australians love fishing very much. You never know about that if you live in cities, but believe me, if you move to the country you will see every family has a boat. They go fishing on holidays.
When I was in Queensland picking blueberries, I lived in a retired police's house. His name is Mark, he has a small lychee farm, living with his 2 dogs. I don't remember their names even I used to feed them while Mark was not home. Mark also has 3 big sheds for running his farm. One of them was used only for his boat. He bought it second-hand, but it was about 100k. For me, it was really big, can carry up to 5 people.
One day, not holiday, he asked me if I want to go fishing with him and also called Sam together. Sam is my best friend in Mareeba, a small town in North Queensland. I and Sam were picking blueberries together. Sam loves fish, and he often drives me to go fishing with him.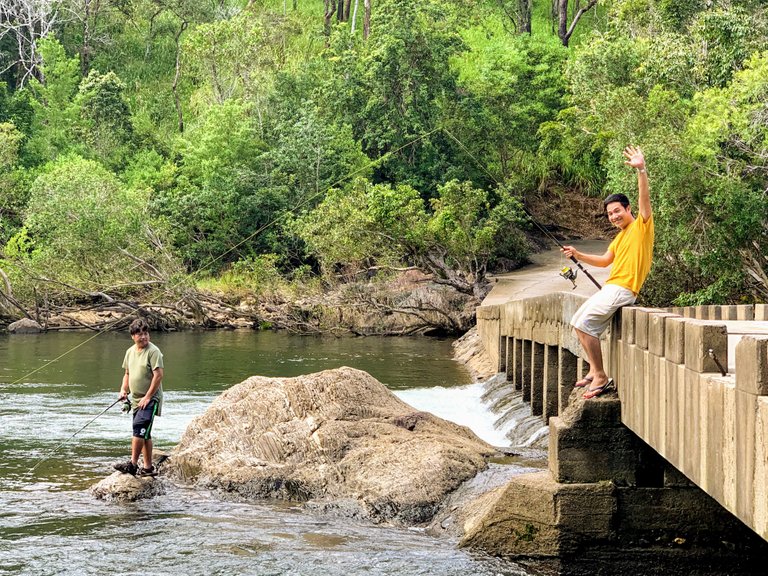 I and Sam
The "Seafaring" of 5 men started at 3h30 AM. I, Sam, Benz, Mark - the boss and Bill. Bill is a pro fisherman. Mark always asks Bill to go with him because Bill knows everything about the ocean.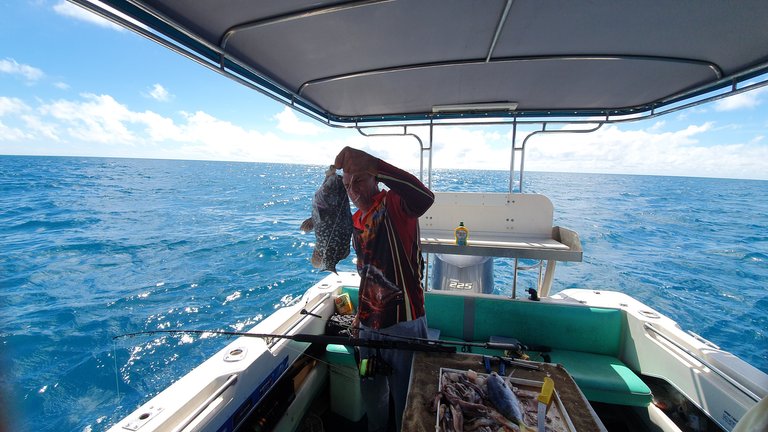 Bill and his first fish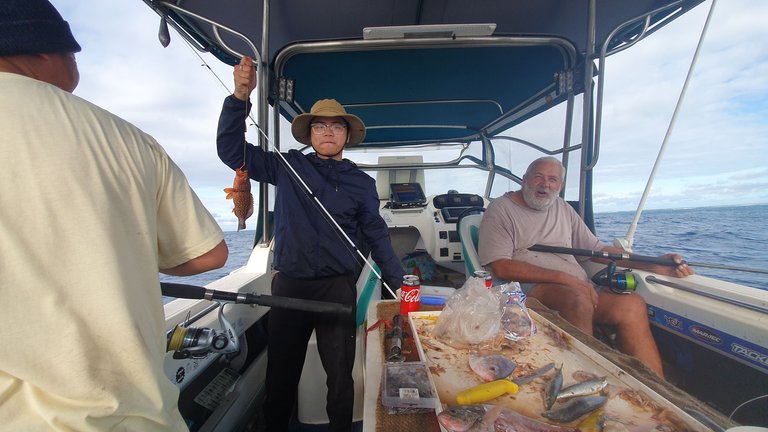 Benz and Mark
We had to get up early in the morning to get to the boat ramp before sunrise, and then go to the reef. It took 2 hours. The further you go, the more big fishes you catch.
Mark prepared all the things. Fishing rods and baits. We just jumped on the boat and go.
Here is one key and I to let you know if you are planning to go with a V6 boat: wear a waterproof jacket even the weather is good. The boat will go up and down with waves and you will get wet.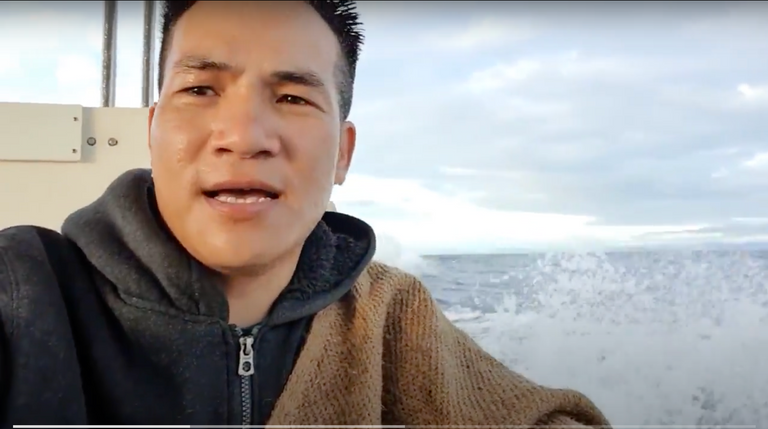 Remember to Wear a water proof
Mark's boat has radar so Bill only stops and drops anchor when the screen shows him many fishes under the water. Bill and Mark caught big fishes while we only had small ones.
Another thing Mark taught me that he made leads himself instead of buying from Bait & Tackle. A lead costs about $10 to $20 each. If you lose your fish, your lead might gone. As I said, Mark has big sheds, there is a small furnace used to fuse rubbish metals to make leads.
No more words from now. Let's see what we got !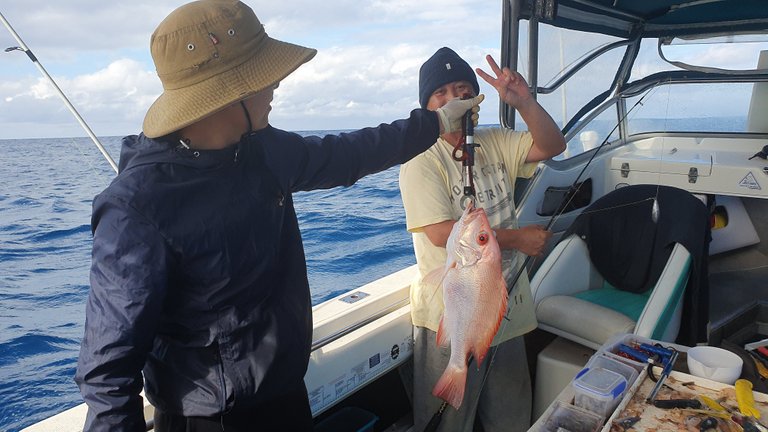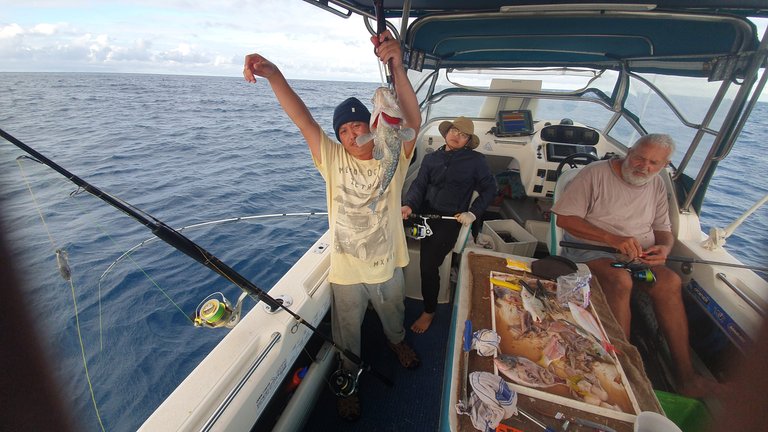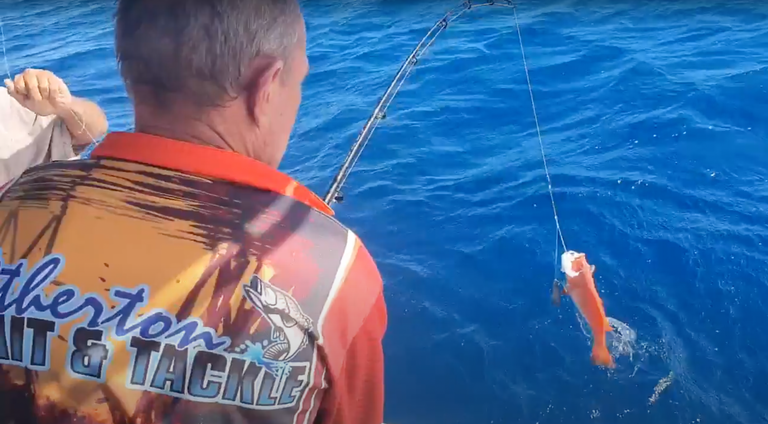 If you are really interested please watch videos from the link below as I didn't take photos but all were videos.

Have a nice week and stay safe !