Read this post on TravelFeed.io for the best experience
---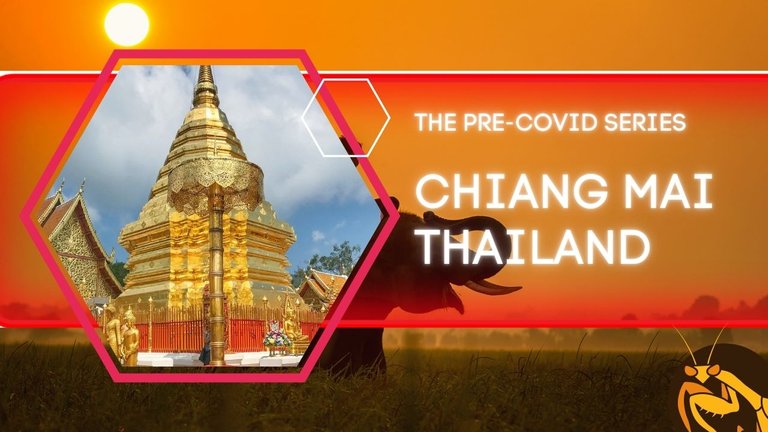 Chiang Mai was my first long-term stay in South East Asia. Back in 2018, I spent a few weeks in Chiang Mai enjoying being a tourist. Today we'll go back in time to when travel was cheap and easy. Let's visit Chiang Mai in 2018!
The Pre-Covid Series is a series of posts about my trips and adventures pre-pandemic. You'll get to hear about some of the amazing places that I was able to visit before travel was extremely limited. Hopefully soon, I'll be able to return to a life of traveling soon.
Welcome to Chiang Mai!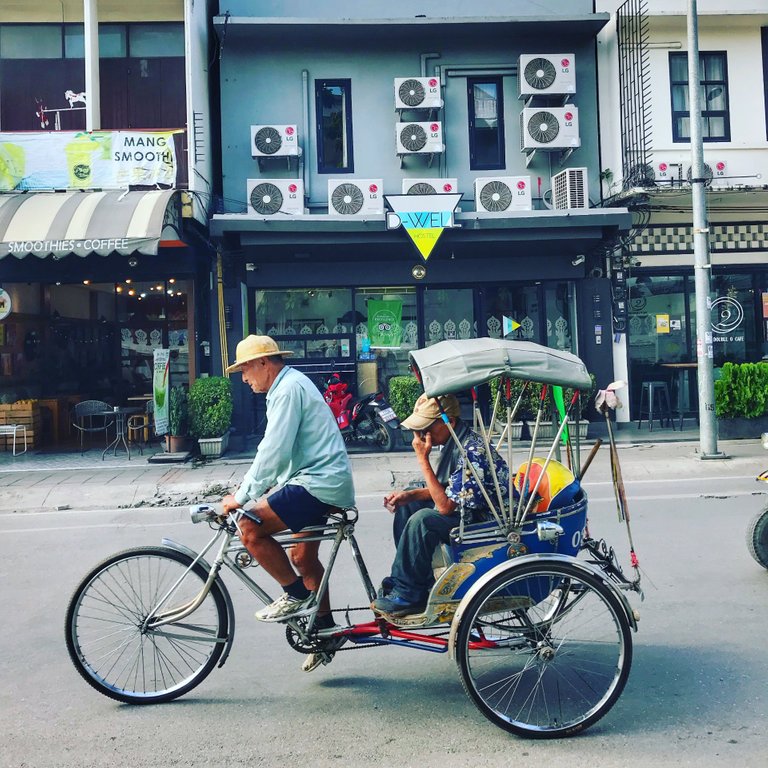 D-Well Hostel was clean and comfortable! 
Chiang Mai is a perfect first stop for any new traveler. It is first and foremost a tourist town and has most of the comforts of home but you will still get to experience Thailand and its culture.
My Hostel was right in the heart of downtown. This made it extremely easy to walk around and learn about the city on foot. Walking is one of the best ways to learn about a city and find the best food, bars, nightlife, and shops. While it may be hot in Thailand, I encourage anyone that's capable to stroll around the city instead of taking Tuk Tuks.
Temples are everywhere in Chiang Mai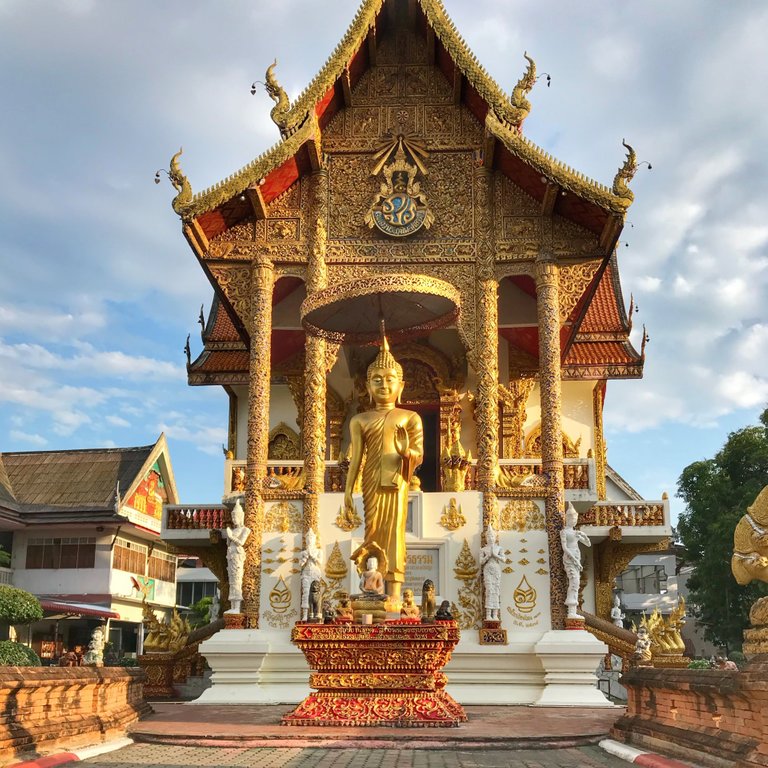 This amazing temple was across the street from my hostel
If you've never been to Thailand, the first thing you'll notice is the amazing temples. Temples can be found on almost every block in Chiang Mai and every temple seems to be bigger than the last one you just saw. Take your time and wander through them to enjoy their beauty.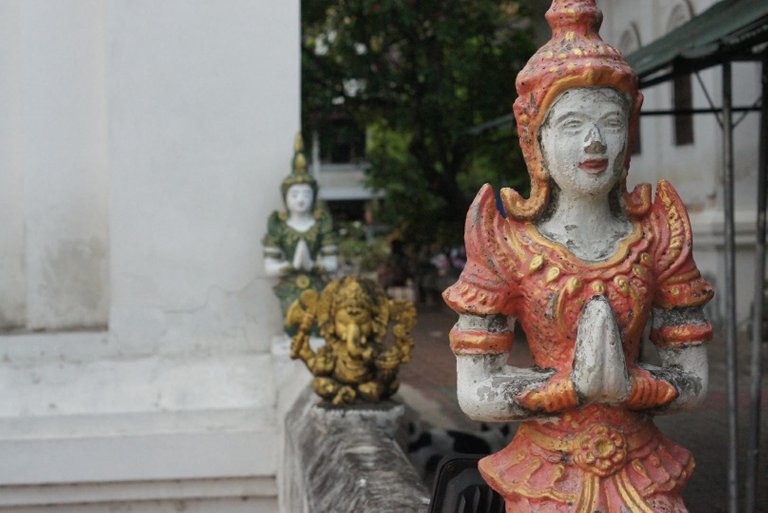 Temple Statues in Chiang Mai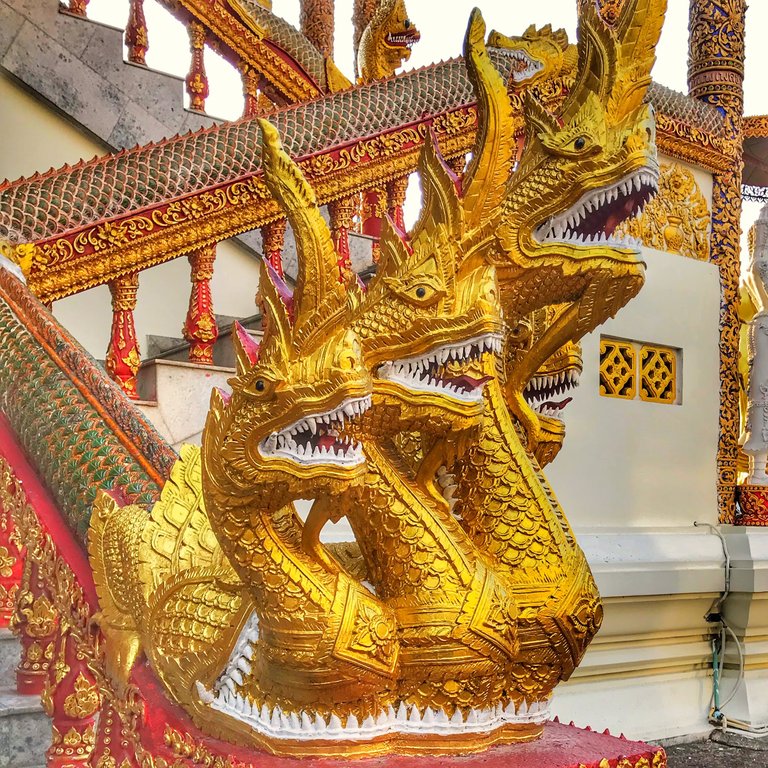 The golden dragons are always my favorites.
Thailand has the best street food in the world!
The food in Thailand is amazing and the chefs in Chiang Mai did an amazing job at feeding me while on holiday. You can find street markets serving all types of Thai dishes, BBQ, fresh seafood, and more almost every night. Of course, there are also plenty of small Thai restaurants and food courts available where you can get a cheap yet amazing meal during the day as well.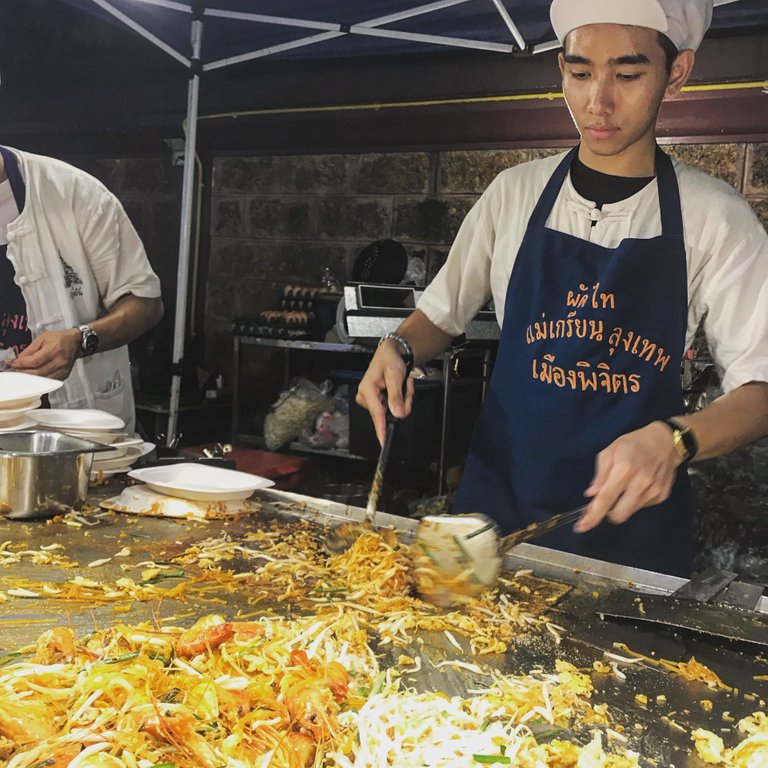 The best Pad Thai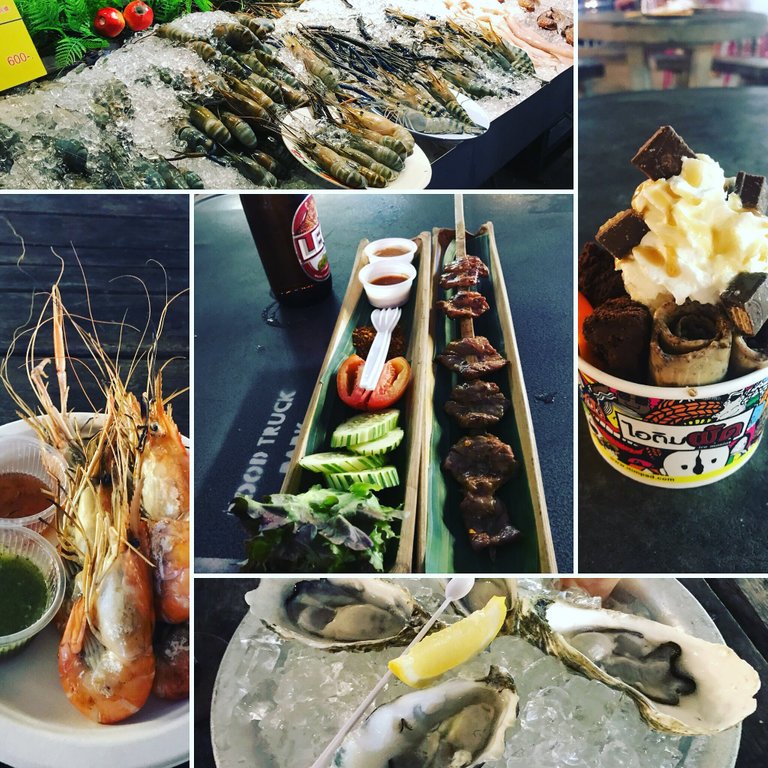 So many foods to try you might as well try them all.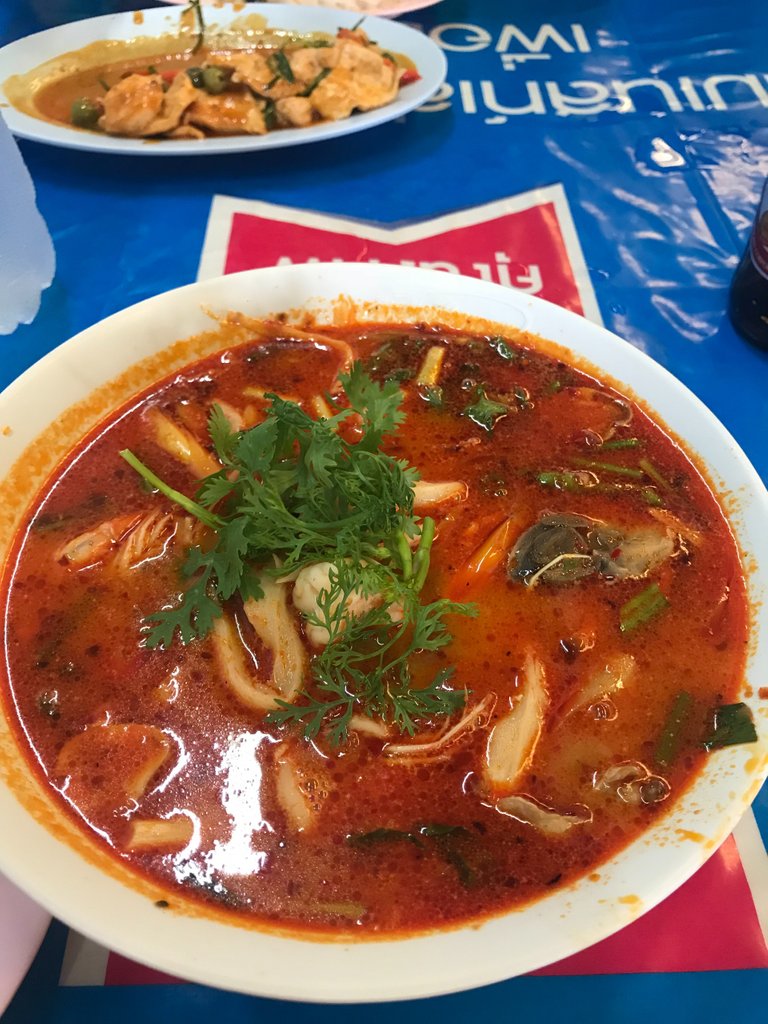 Spicy tom yum that kicked my ass
One word of advice... Even if you enjoy spicy food, you should take it easy in Thailand. Asking for extra spice could easily ruin your trip! This soup above is "no-spice" yet I swear I was sweating bullets after eating it. It was delicious, but you don't want to ruin the day due to food that is way too spicy.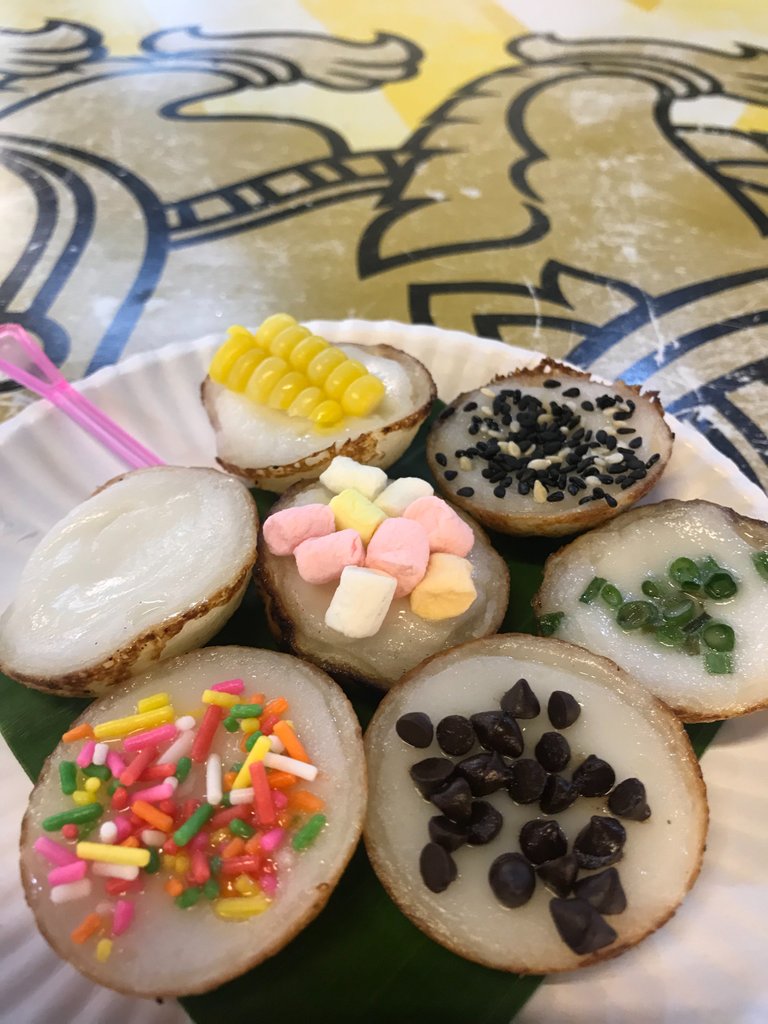 Time for some desert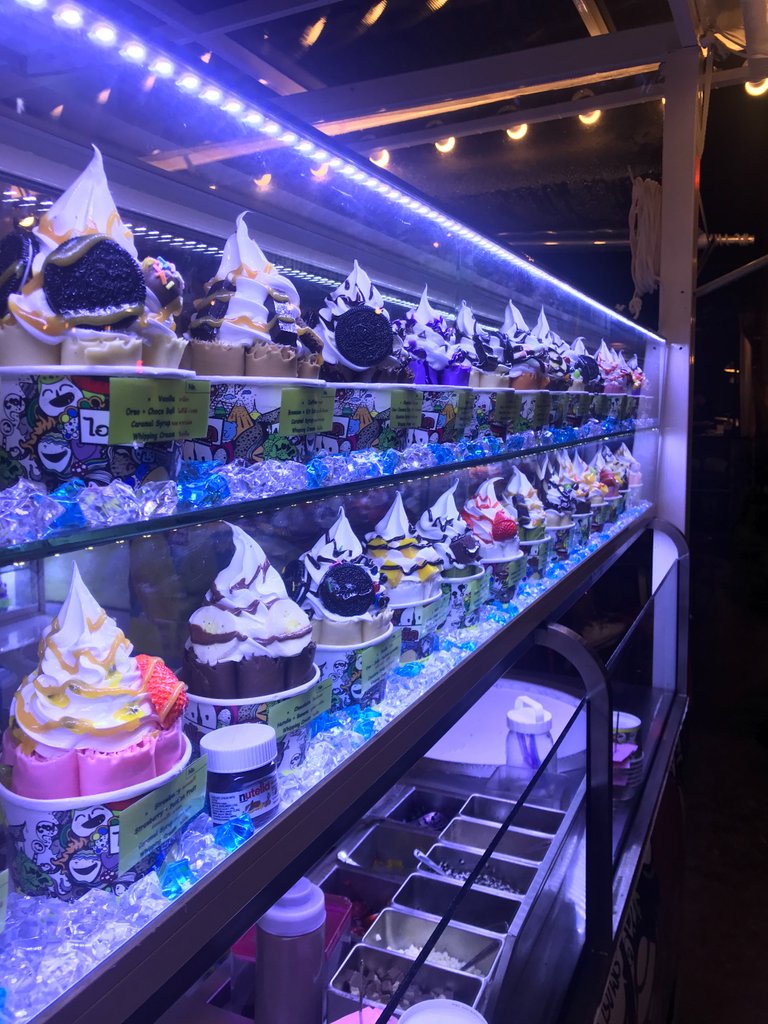 I suppose ice cream is fine as well.
Sunday Night Walking Street Market
You can't come to Chiang Mai and miss their night markets. Sunday night is the biggest event. Here the streets will fill with tourists, backpackers, and ex-pats looking for deals and dinner.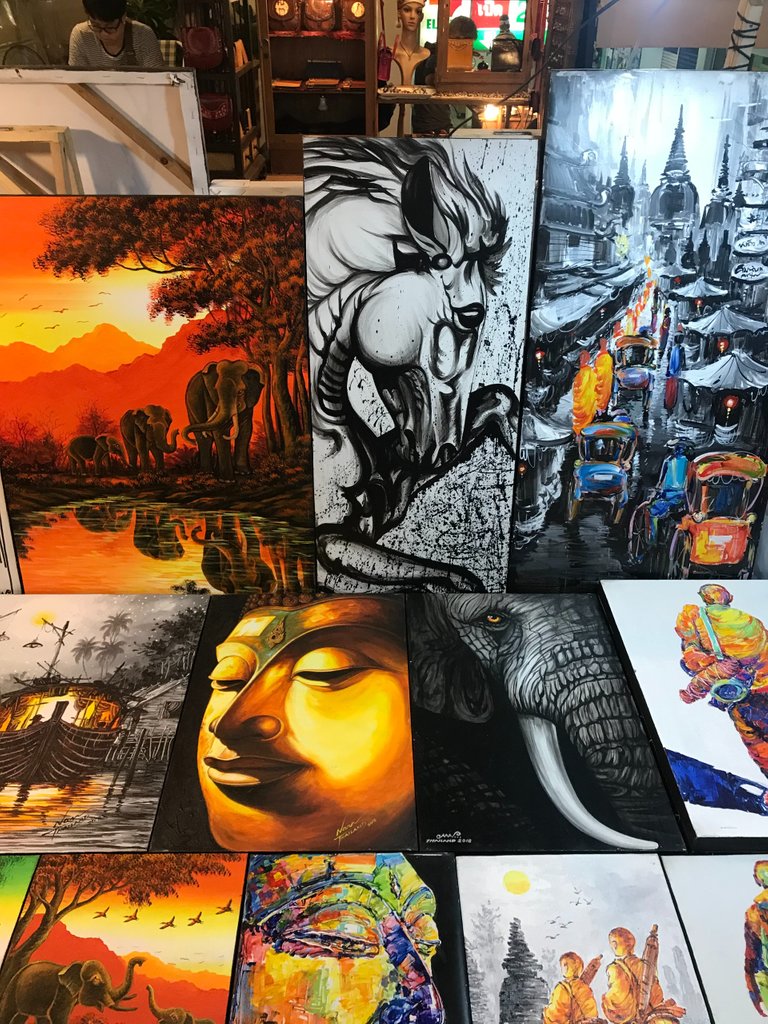 There was so much amazing art for sale at the Night Market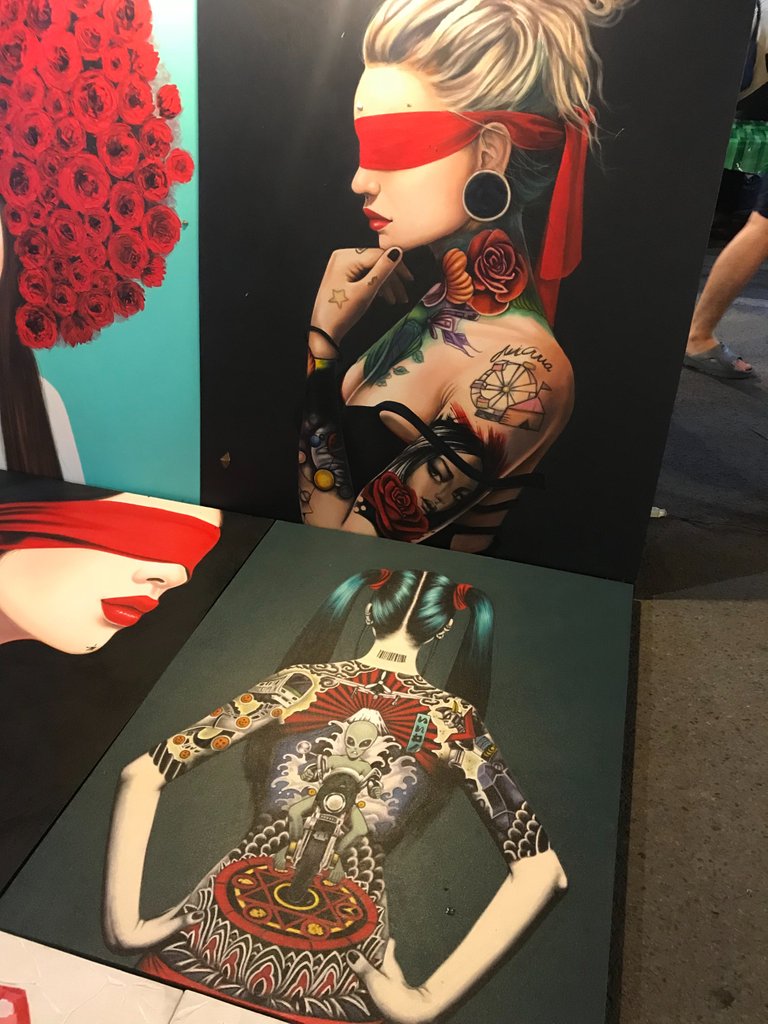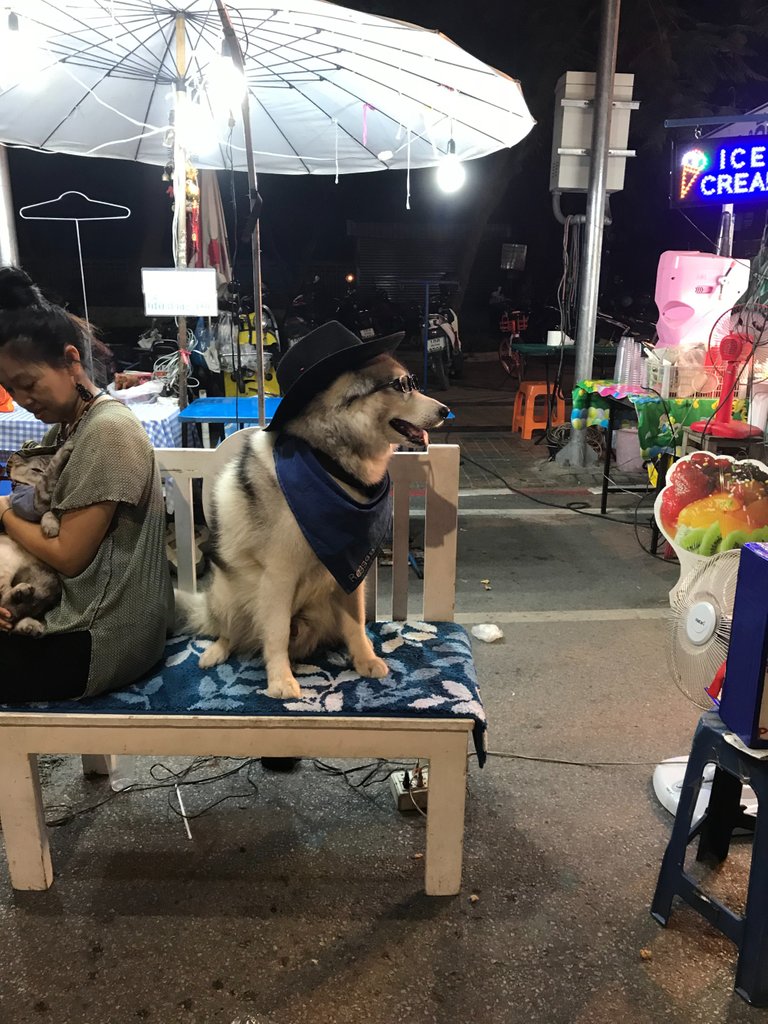 Hipster Dog at the Night Market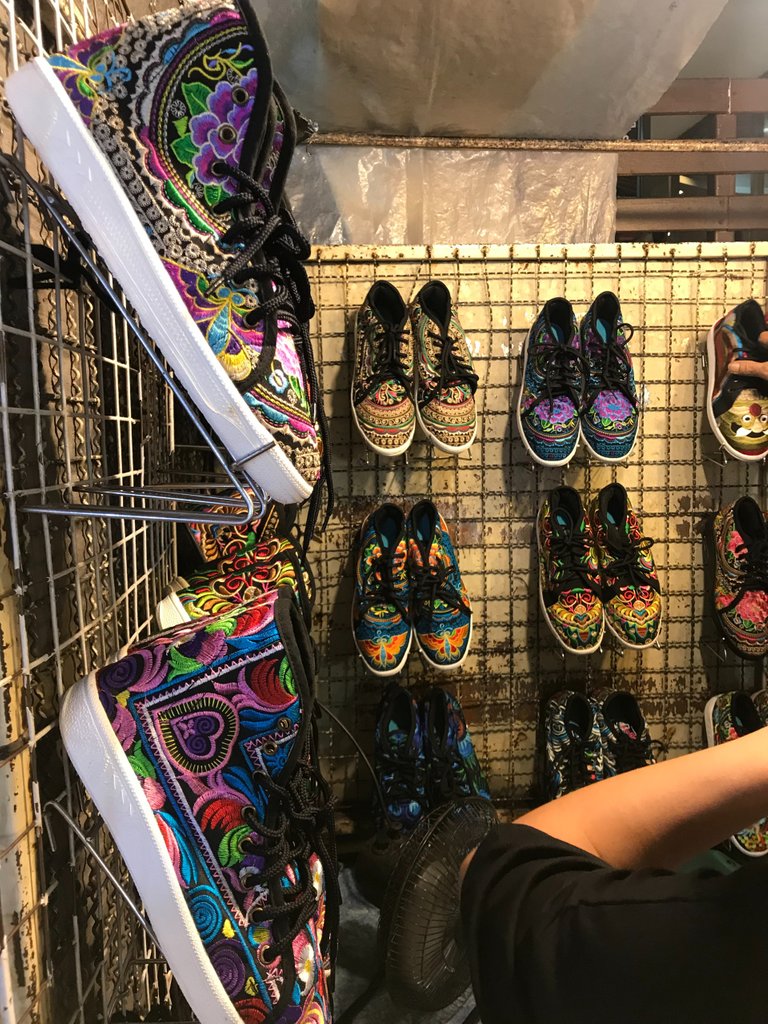 I'll take 8 pairs, please.
Wandering Around Chiang Mai
I spend a lot of time on foot no matter where I travel and this lets me find the coolest places in town.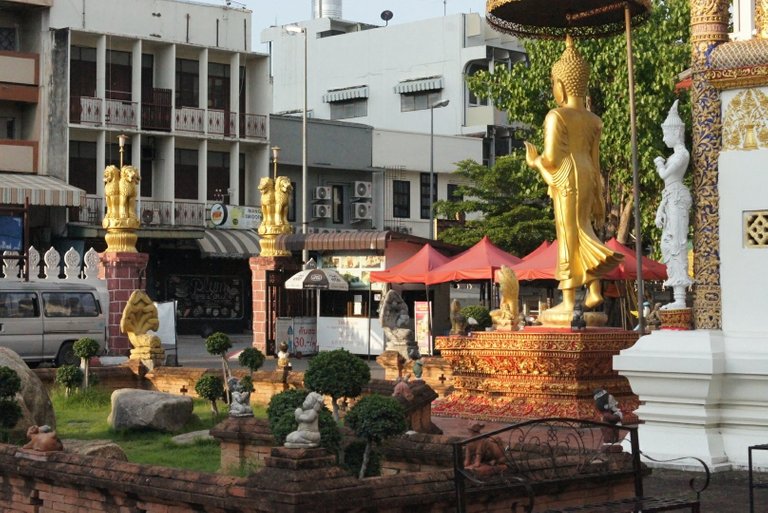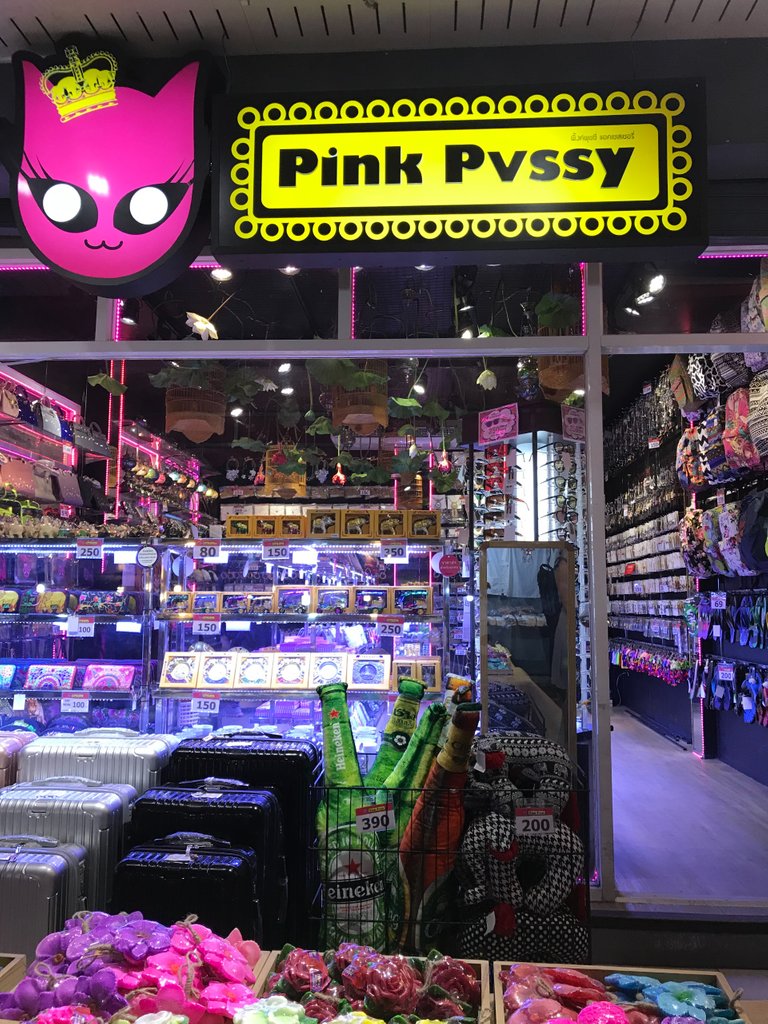 Perfect Marketing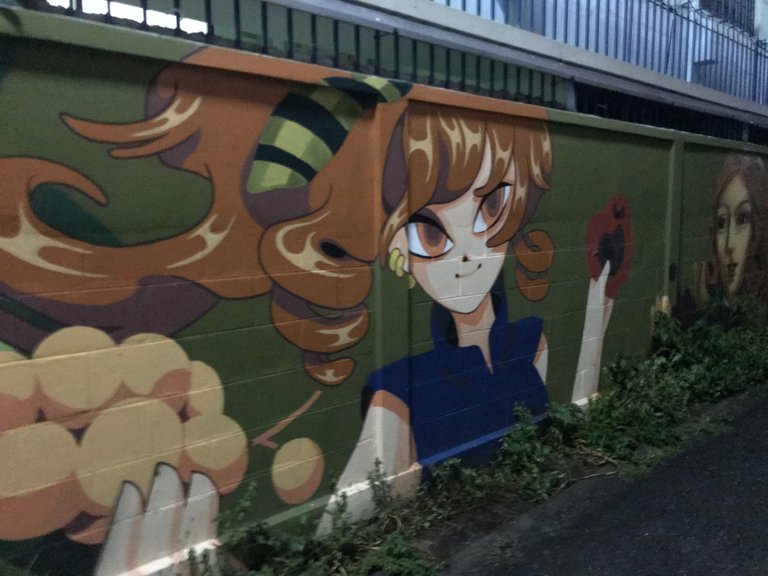 Street art is everywhere in Chiang Mai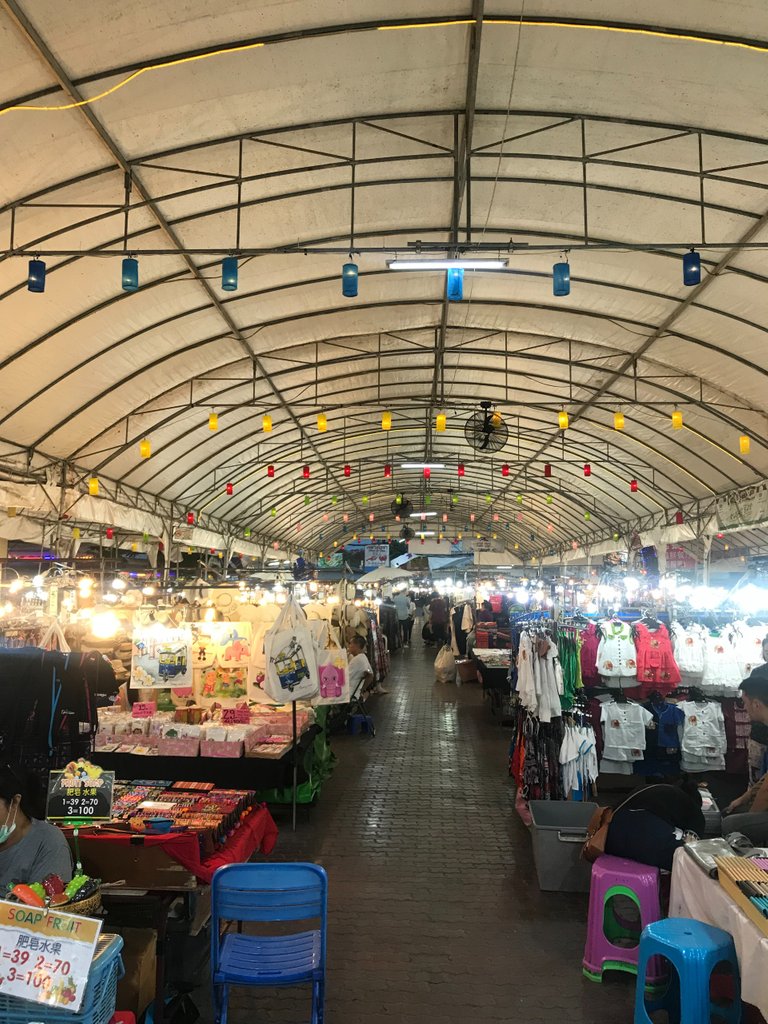 Even if you miss the night markets, you still have plenty of opportunities to buy stuff during the day. There are indoor day markets that sell clothing, souvenirs, and more everywhere in Chiang Mai.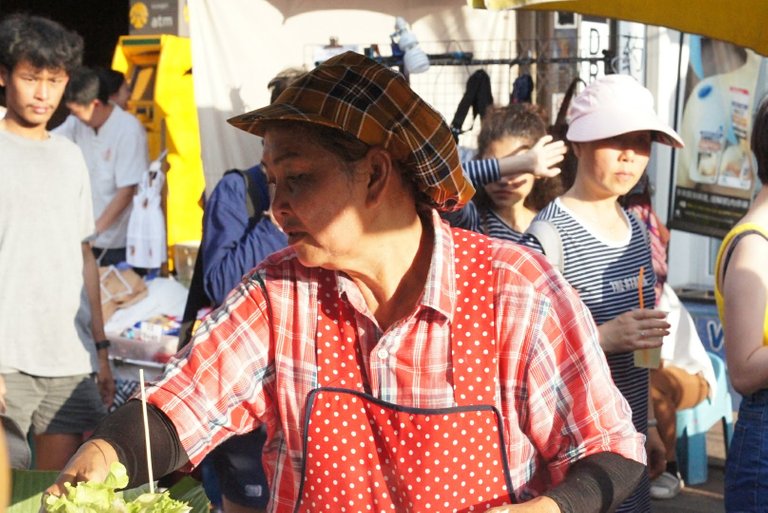 Prepping the most amazing dish!
Art in Paradise Museum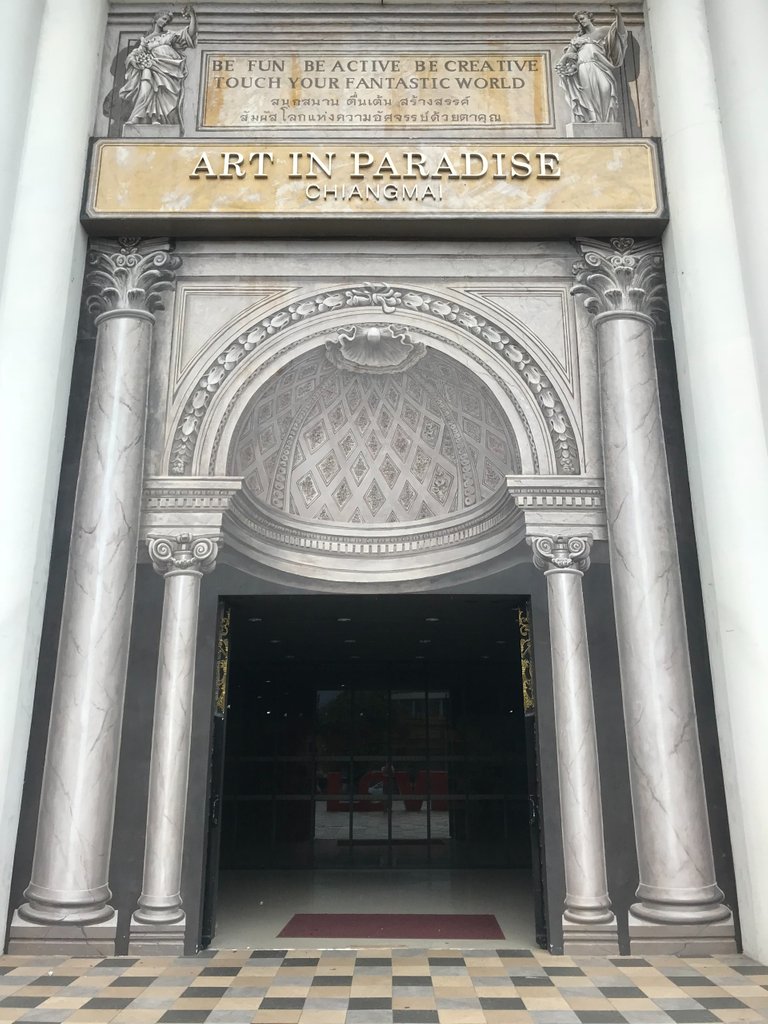 Entrance to Illusion in Chiang Mai
I honestly don't do a lot of normal "tourist" activities but I couldn't pass up the chance to check this place out when I stumbled upon it while wandering the streets of Chiang Mai. 
Art in Paradise is a museum dedicated to illusions. Once enter your travel through a wide range of illusion displays that are breathtaking. The photos I took don't do them justice. If you have a chance, definitely check out Art in Paradise if you are in Chiang Mai.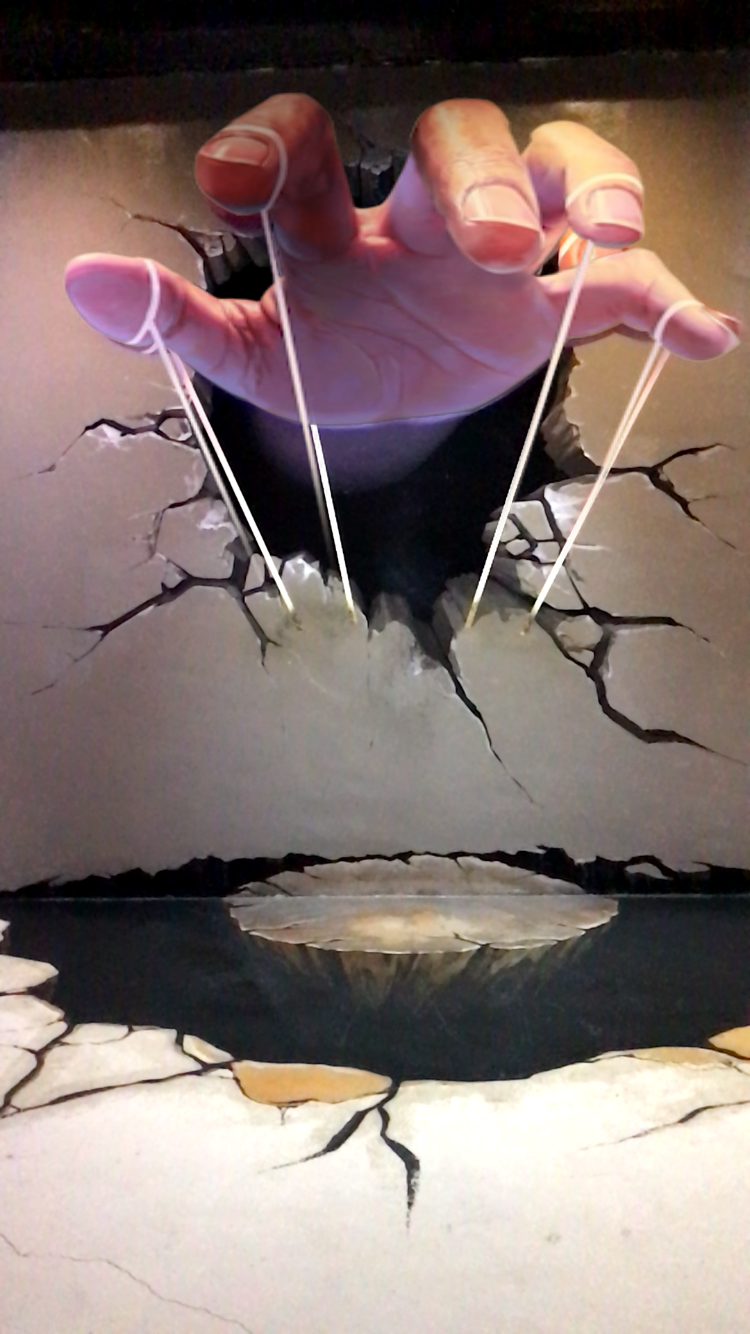 Every display is a 3D masterpiece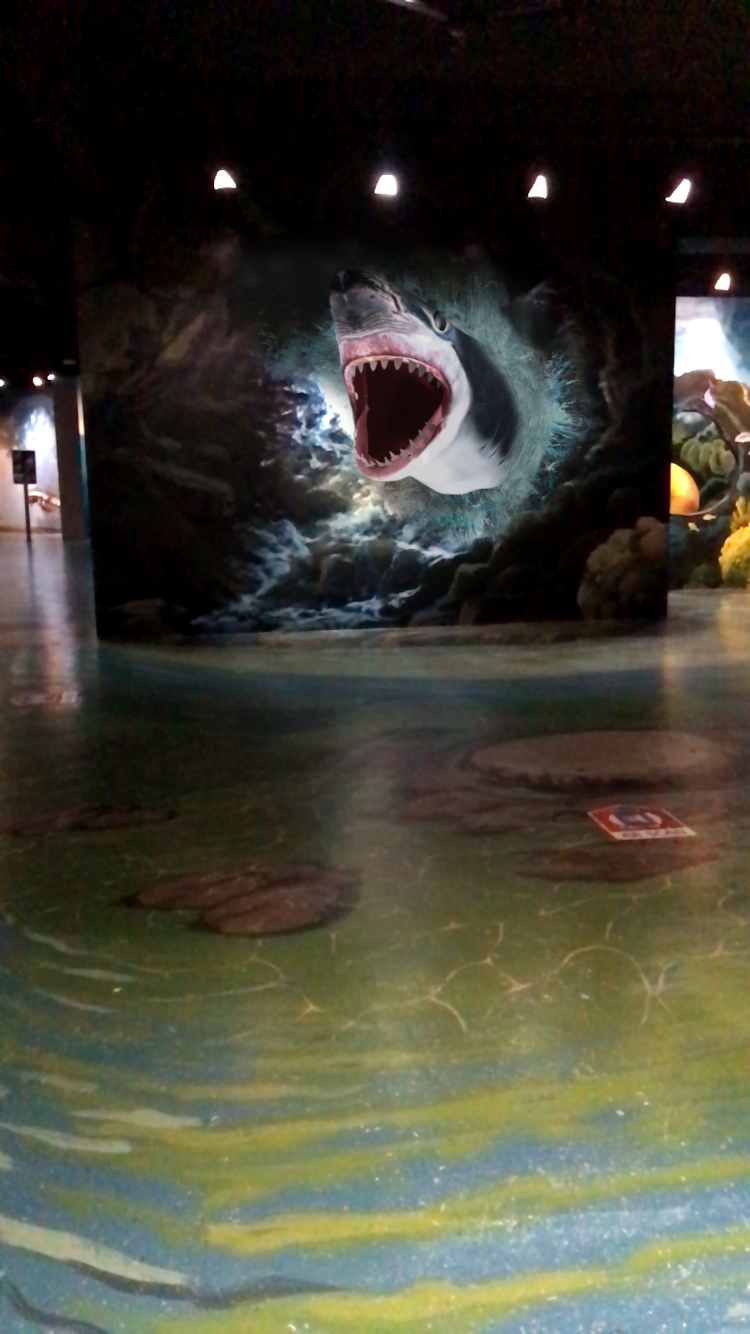 This shark is animated when you use the AR app for the museum!
Nightlife in Chiang Mai
Nightlife is a huge part of my life and Chiang Mai didn't disappoint. While there isn't an underground techno scene or rave scene, there was still plenty of live bands and Thai EDM DJ dance parties in town. While there are girl bars in Chiang Mai, the city isn't really known for that and if that's "your thing" you would probably be better off in Bangkok, Pattaya, or Phuket.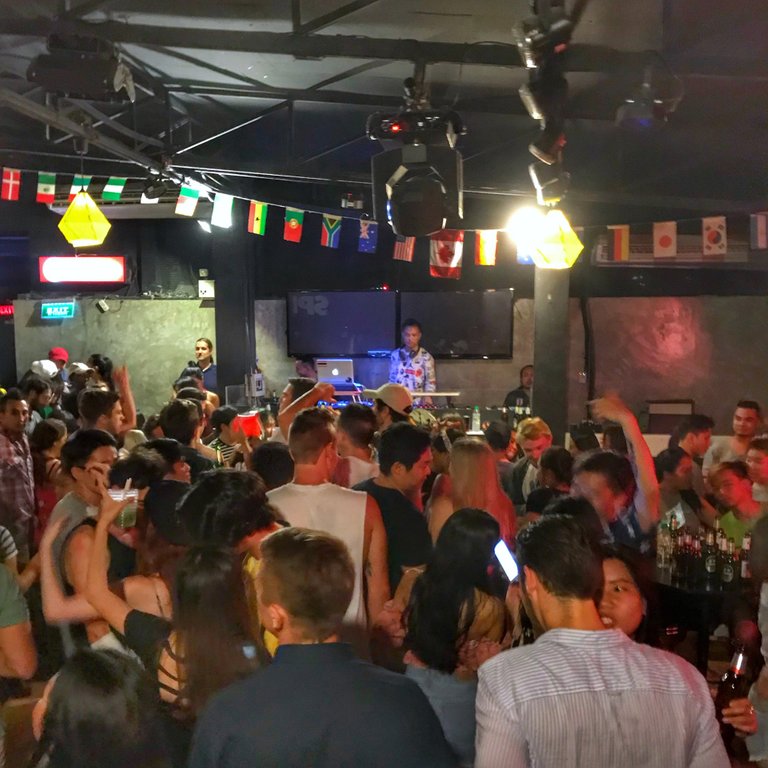 Felt like I was back in college!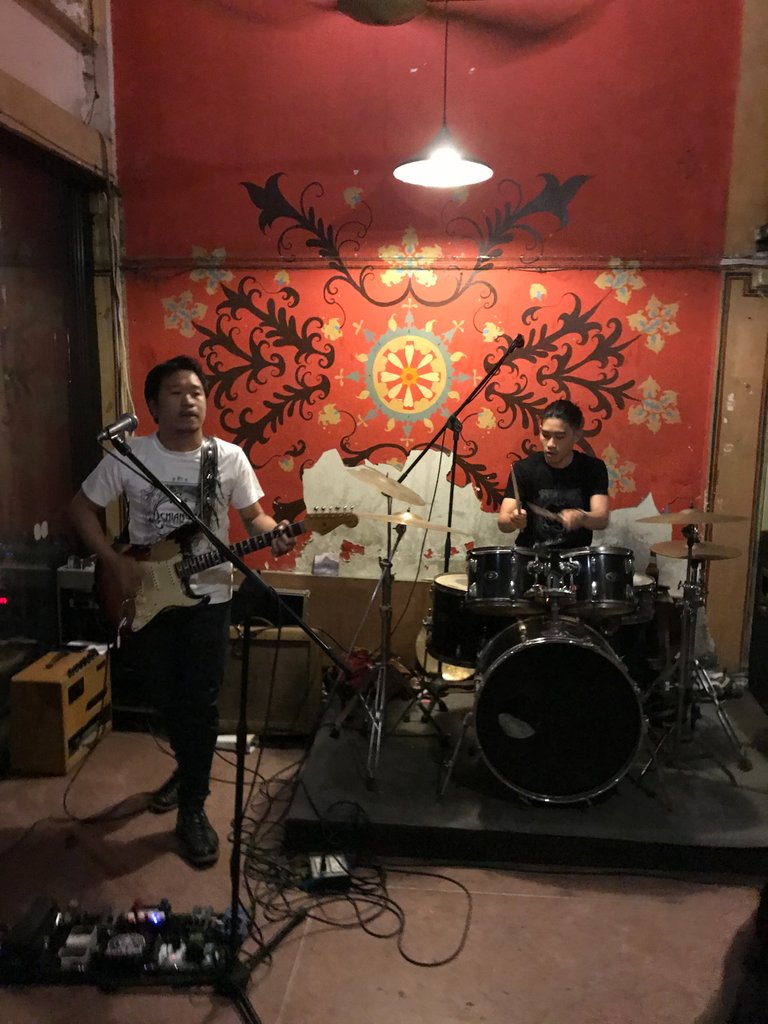 Live music can be found almost everywhere in Chiang Mai. Of course, always practice safe drinking and DON'T DRINK ON THE STREET! haha.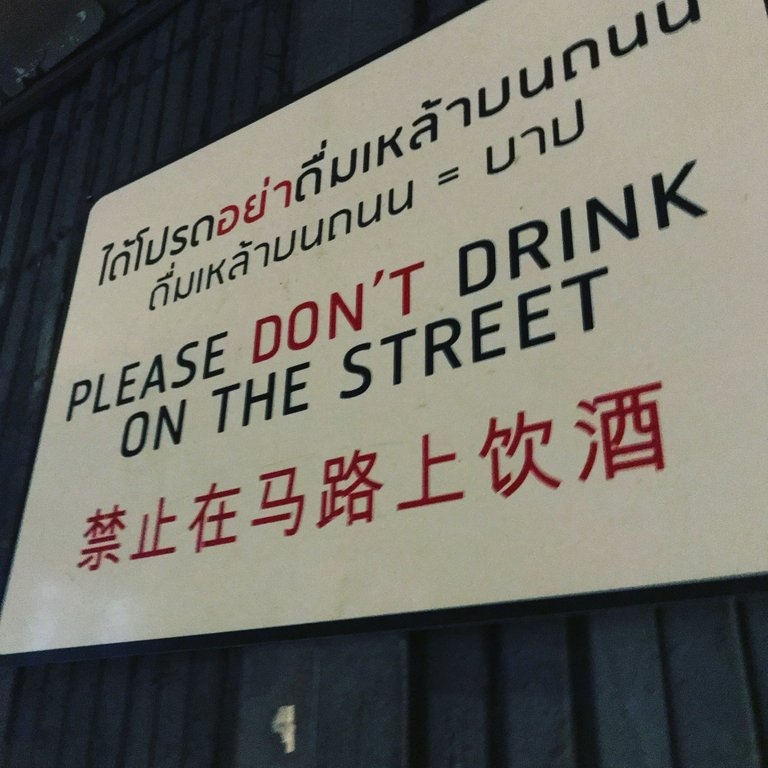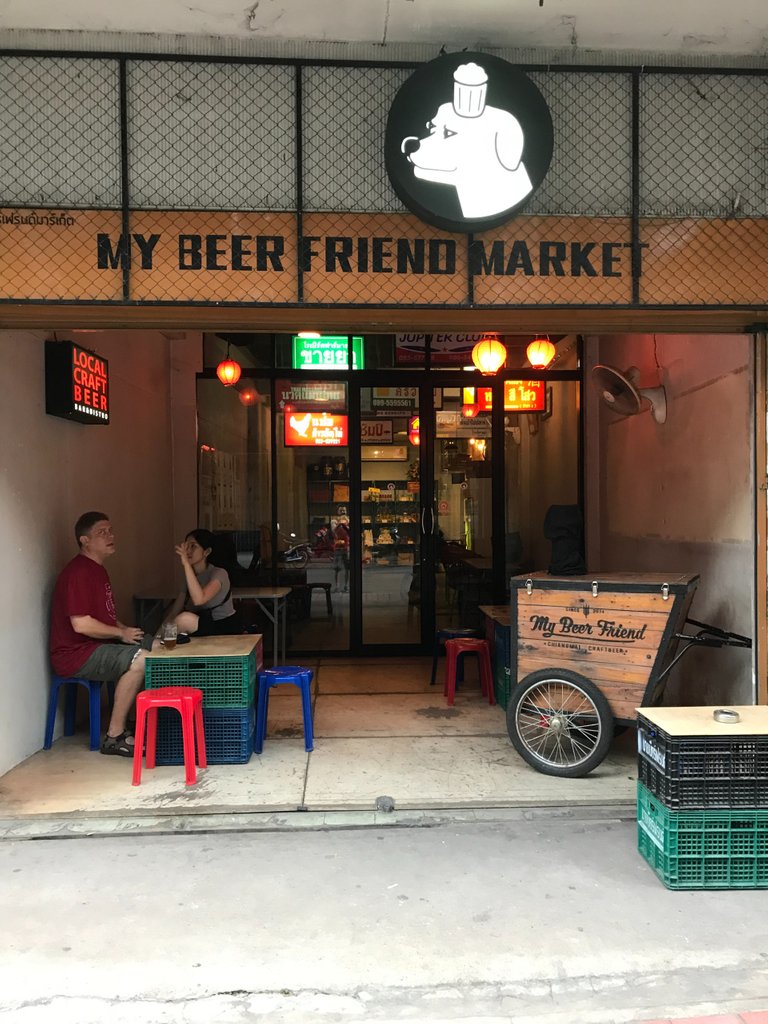 Craft Beer! You don't have to drink Chang or Leo every day!
Did I mention there is craft beer in Chiang Mai? I'm not gonna lie. The beers they had on tap, were just as good as many of the beers from the top breweries in NY and the US.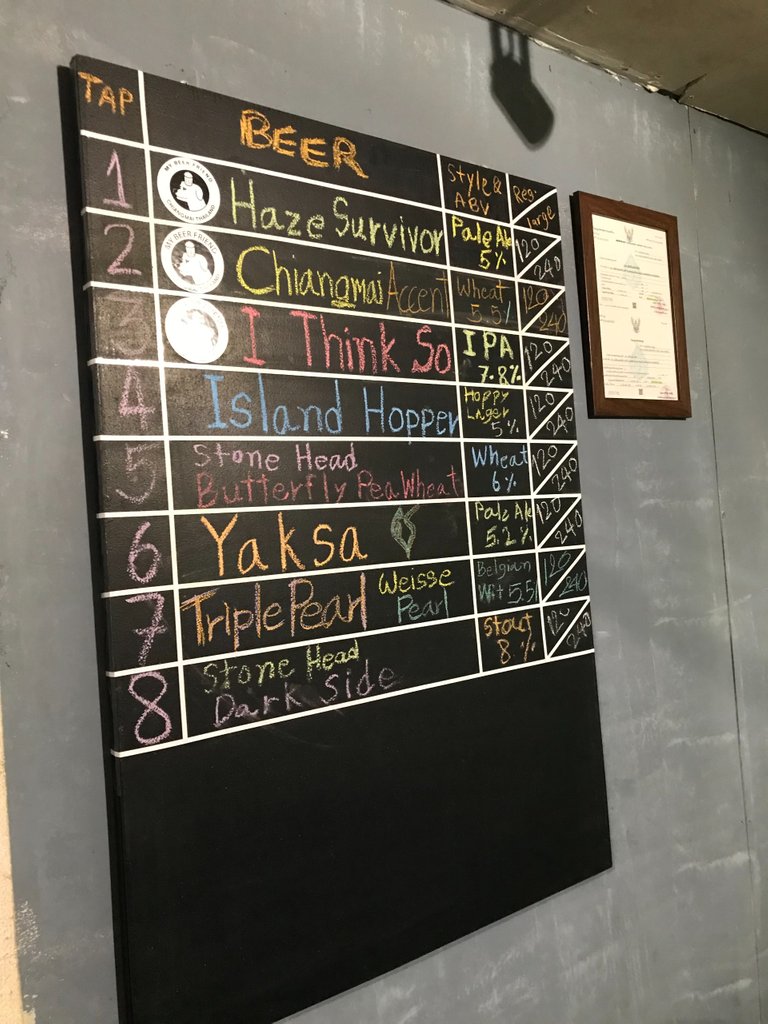 While the microbrews might be more expensive than a Chang, the taste is better and the ADV is much higher!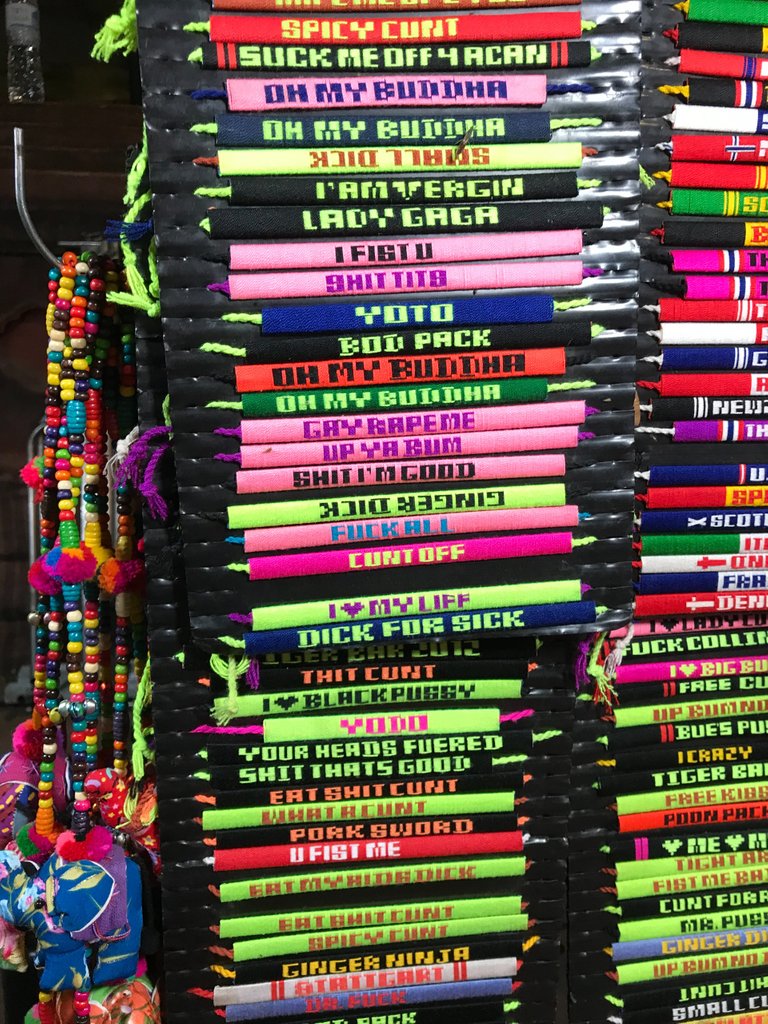 Uh what?
So I still can't figure out who would buy 99% of these bracelets. In Chiang Mai, you'll find Thai girls walking around and selling these bracelets near most bars.
Whoever wrote some of these up does not have a grasp of the English language. They are both frightening and hilarious at the same time. I still can't decide which one is the strangest.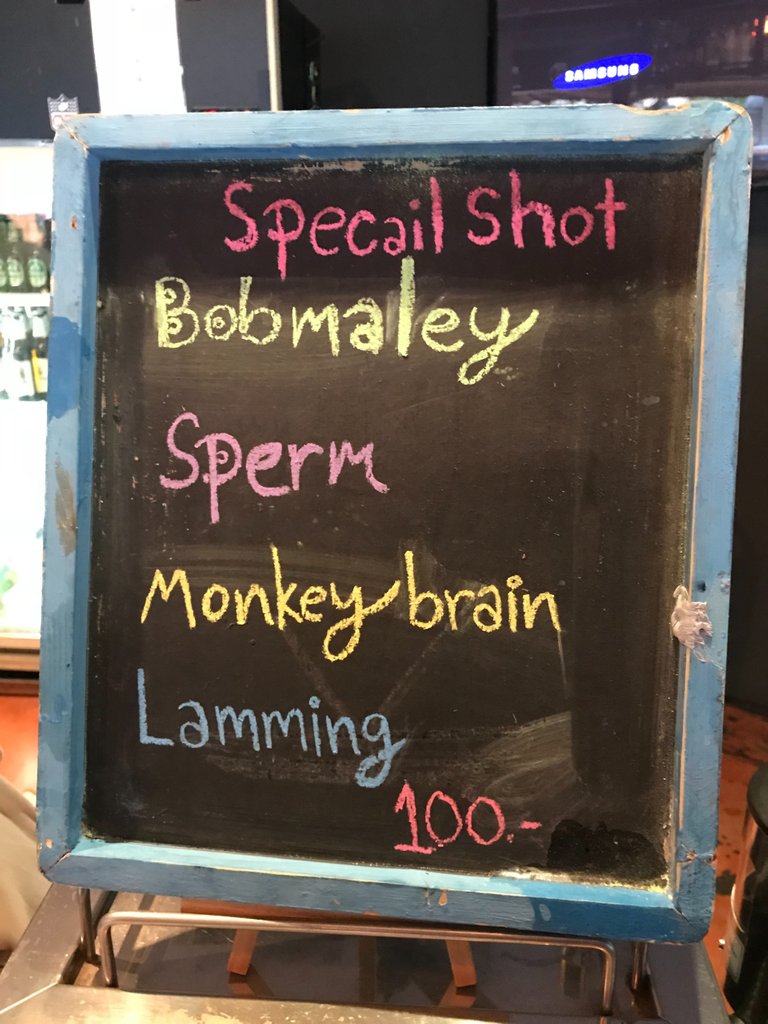 Bob Maley or Lamming? Bone Apple Tea!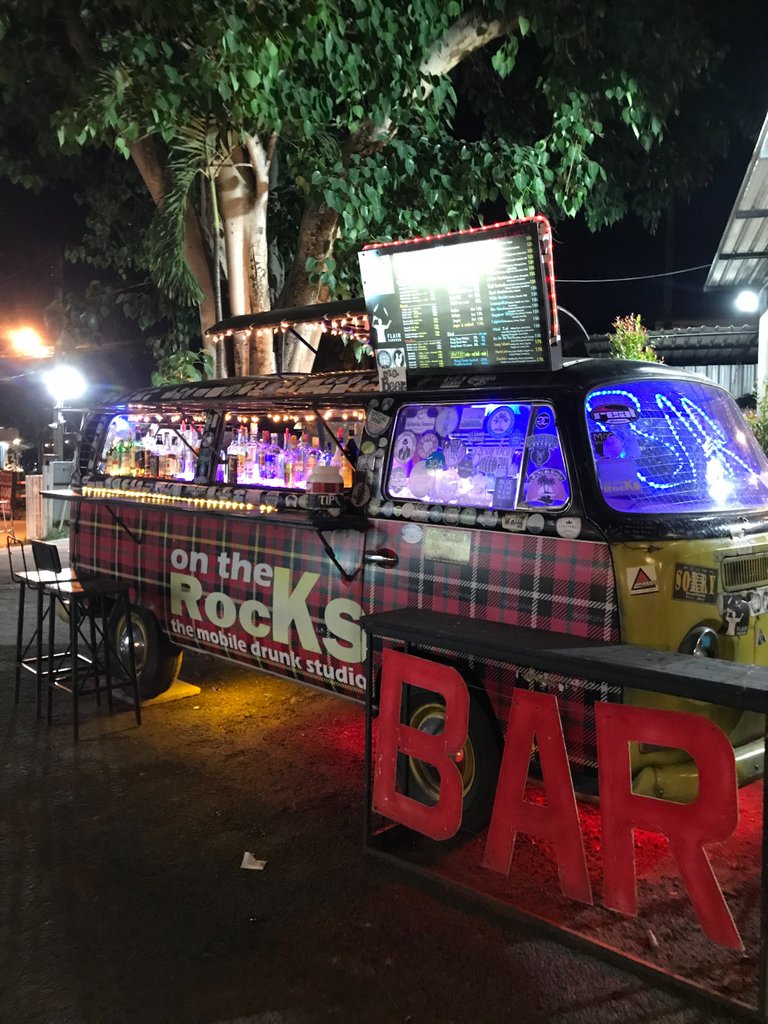 First time seeing one of these Bar/Van Things
There's More to Come
That's about enough for this post. I do have a few more adventures in Chiang Mai but I'll save them for another day. 
Next up we'll explore some big temples outside Chiang Mai, take an ATV ride to a secret temple, and stay at a luxury bungalow and chill with elephants! See you in the next episode of the Pre-Covid Series: Chiang Mai, Thailand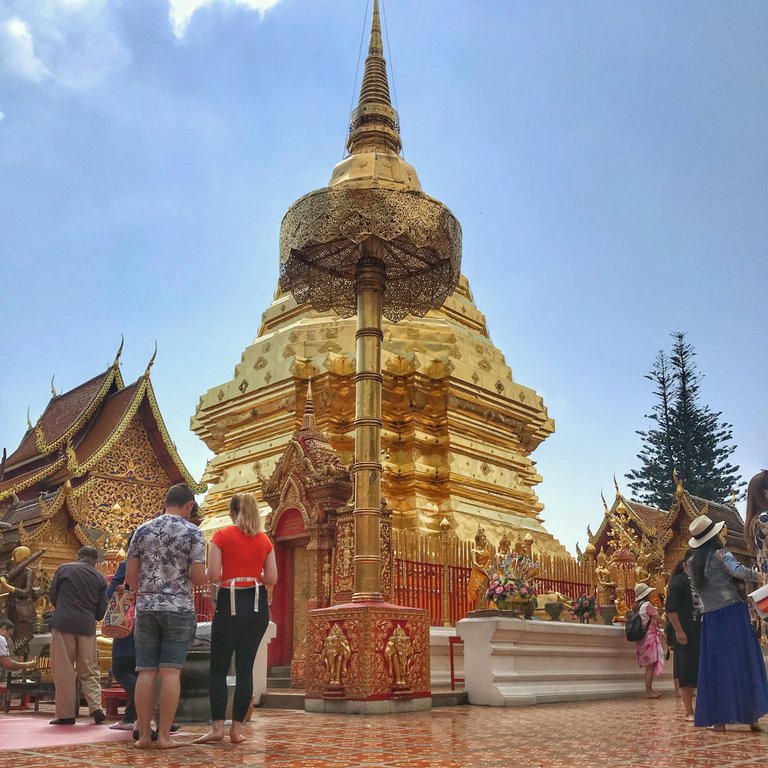 Thanks for Reading!
I hope everyone is enjoying these posts. I'm sure everyone is anxious to get back out on the road and enjoy life the way we could before the pandemic.
I encourage everyone to do what they can to stay safe and stop the spread of Covid. This doesn't mean living in fear. Do what's right and do what you can to stay healthy! Let's beat this thing and get back to traveling!
Currently based in Siem Reap, Cambodia, I'm a solo-traveling digital nomad. Due to the pandemic, I've been living in Siem Reap for almost 2 years now. While I'm hoping to get back on the road soon, I'm not in a rush. 
I'd love to connect with other travelers, digital nomads, gamers, or residents of Cambodia. Don't hesitate to say hi or send me an upvote!
You can learn more about me and my company at OneZen.me.

all images are original images taken by me back in 2018


---
View this post on TravelFeed for the best experience.