Read this post on TravelFeed.io for the best experience
---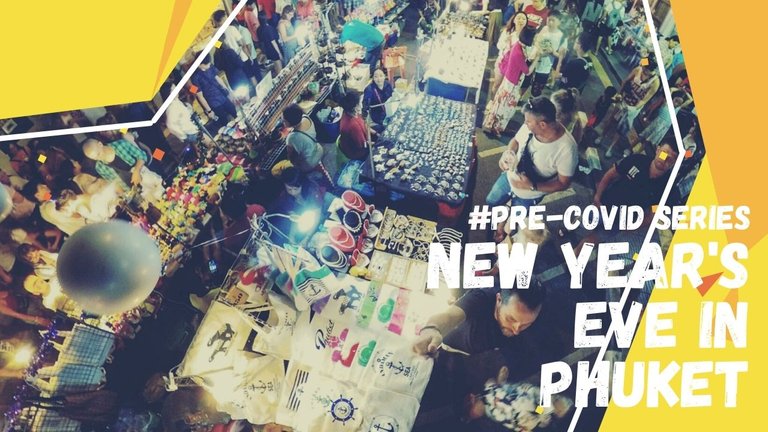 After a short stay in Phnom Penh, I was off to meet a friend from the US in Phuket, Thailand. Lucky for me, my trip fell over Christmas and New Year's Eve. I was eager and excited to enjoy a month of partying on this wild island.
Unfortunately, due to circumstances out of my control, the trip didn't go as expected. 
The Pre-Covid Series is a series of posts about my trips and adventures pre-pandemic. You'll get to hear about some of the amazing places that I was able to visit before travel was extremely limited. Hopefully soon, I'll be able to return to a life of traveling soon.
CONTENT WARNING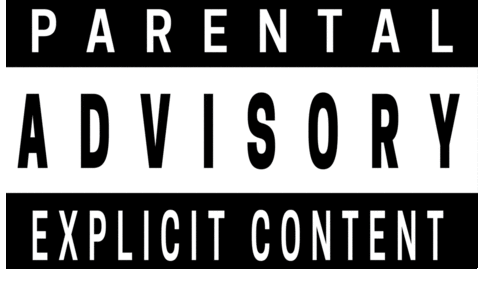 This article has some PG-13 content
This blog is about Phuket and there is some adult content below. If you are sensitive to adult content, feel free to close the article or check out one of my other "family-friendly" articles.
Welcome to Phuket!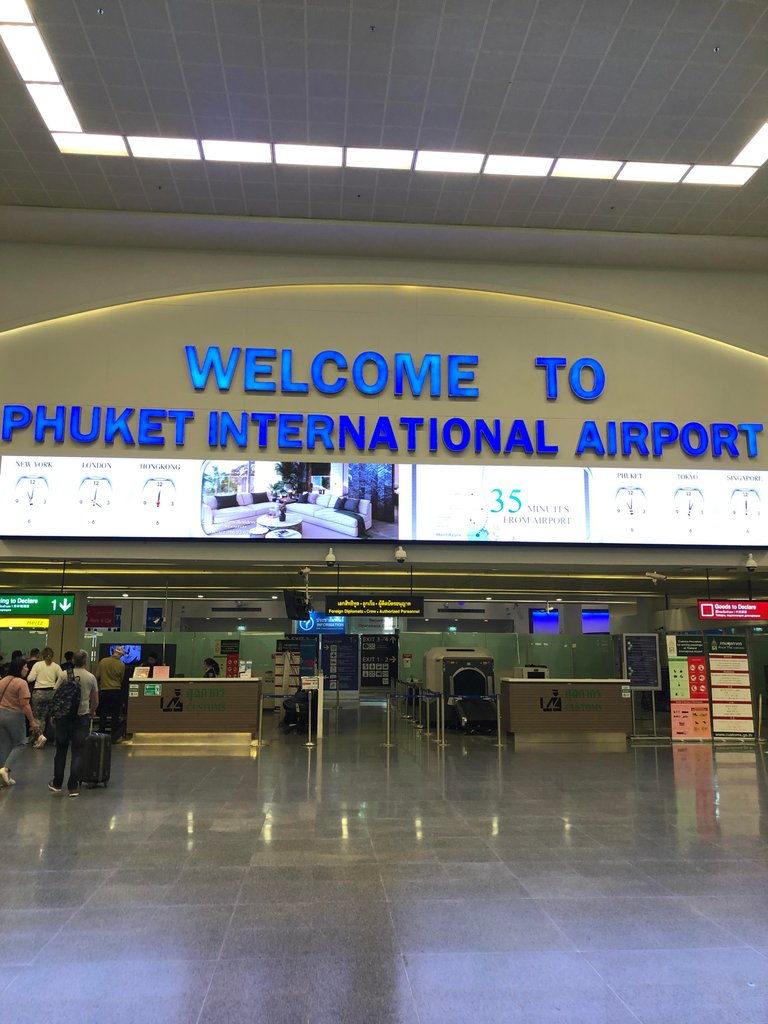 Welcome to Phuket, Thailand
The time is December of 2019. Covid was just starting to make waves around the world but no one in SE Asia was worried about it. Travel was still easy and I was excited to enjoy some time on the beach and partying. 
My plan for the trip was to spend a week in Patong and then a few weeks in Phuket Town. First up, I found an affordable hotel within walking distance to the beach and main bar area.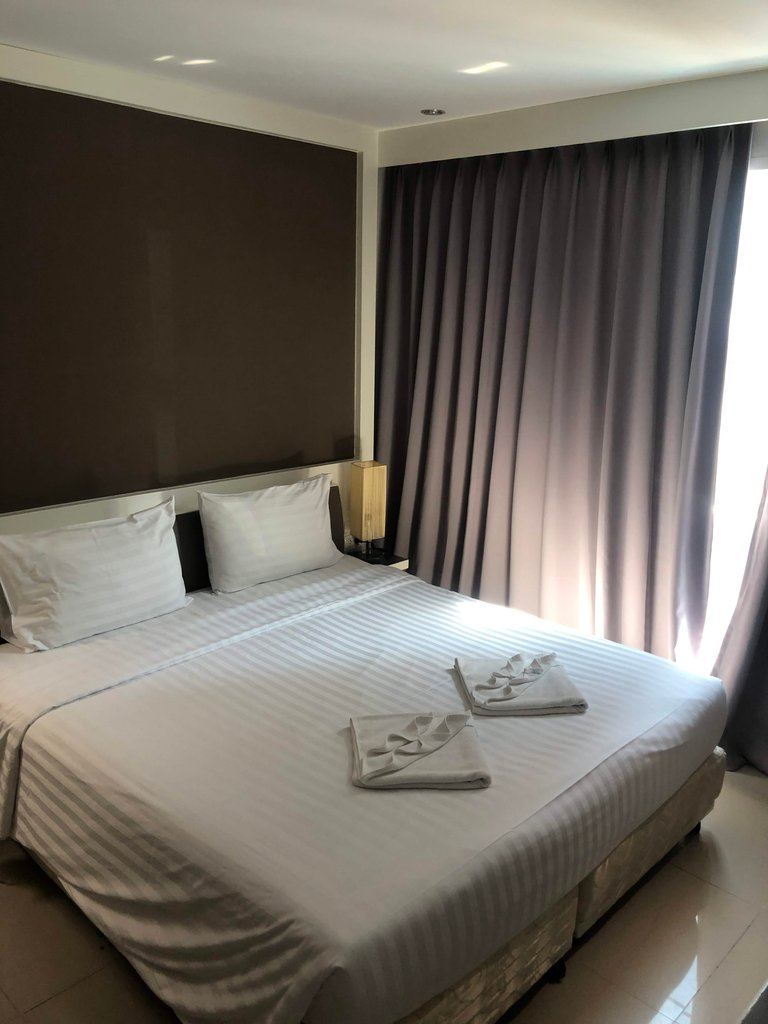 The hotel room was small, but clean and modern. 
The first thing I do whenever I visit Thailand is to go to 7-11 and get a cheese toasty. These cheap sandwiches are amazing and I end up eating a few every day. If you haven't experienced a cheese toasty yet, you don't know what you're missing. I wish the stores in Vietnam and Cambodia had them.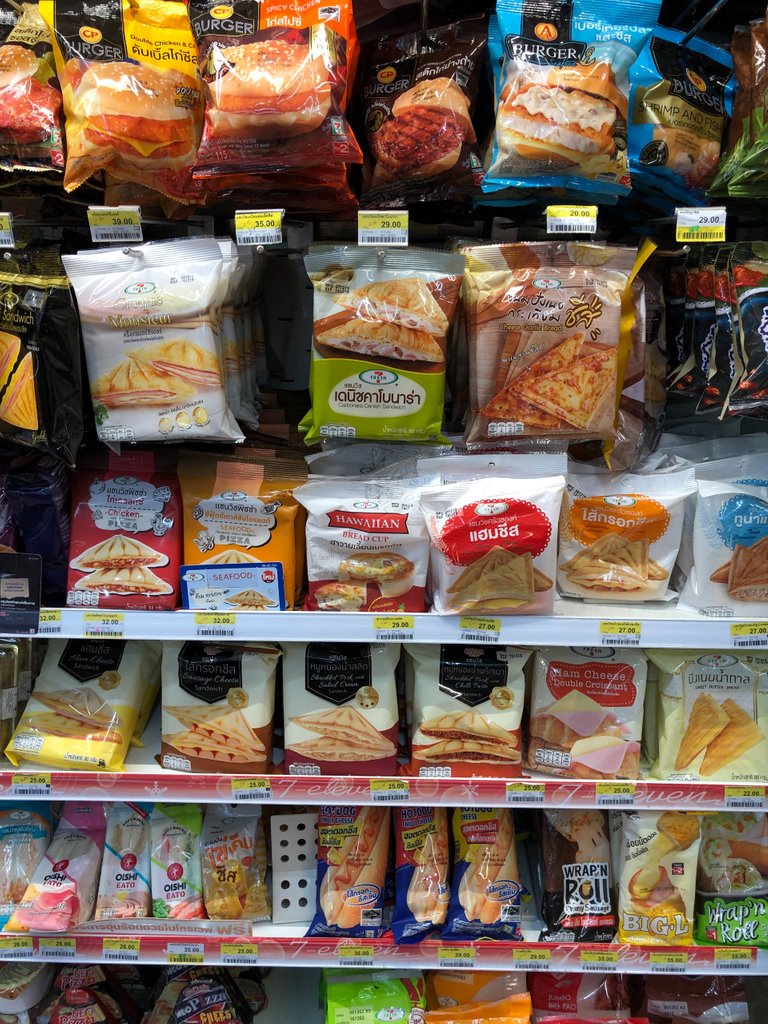 Ham and cheese is my favorite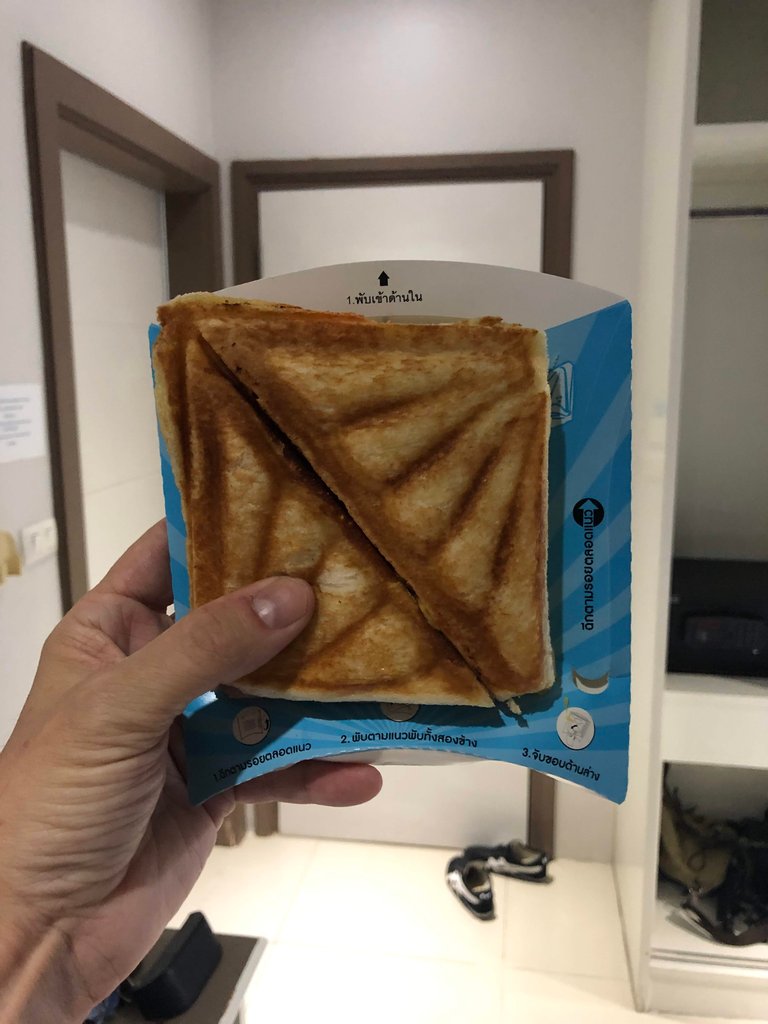 World-Class dining in Thailand
After a snack, it's usually time to hit the closest cafe for my daily caffeine fix. Patong is very westernized and you'll find wonderful cafes selling premium coffee and espresso everywhere.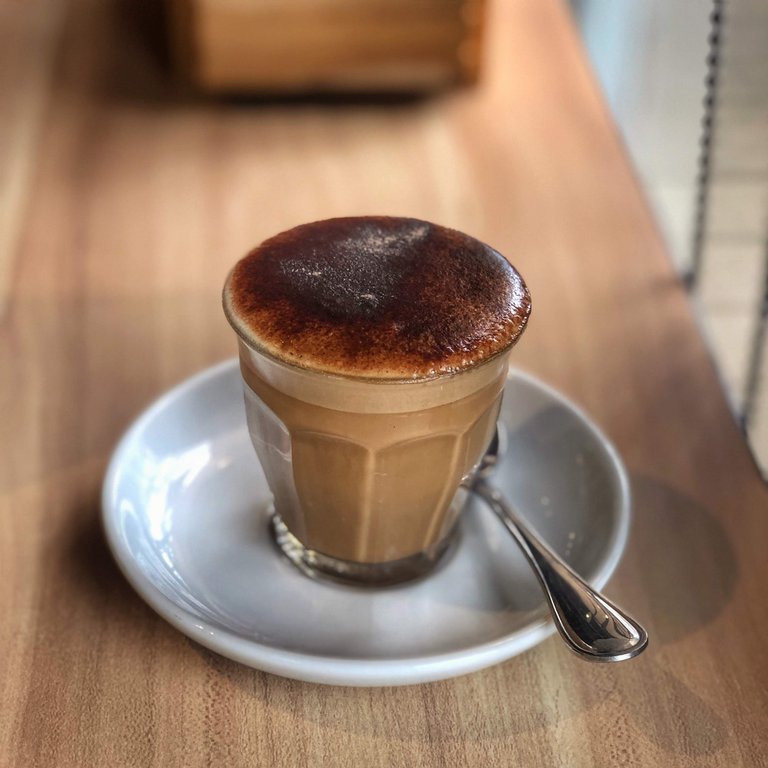 Streetfood and Markets in Patong, Thailand
Thailand has amazing street food and Patong won't disappoint. You'll find the freshest seafood for great prices, amazing soups, grilled meats, and noodle dishes everywhere for your enjoyment. 
Hot dogs and meatball platter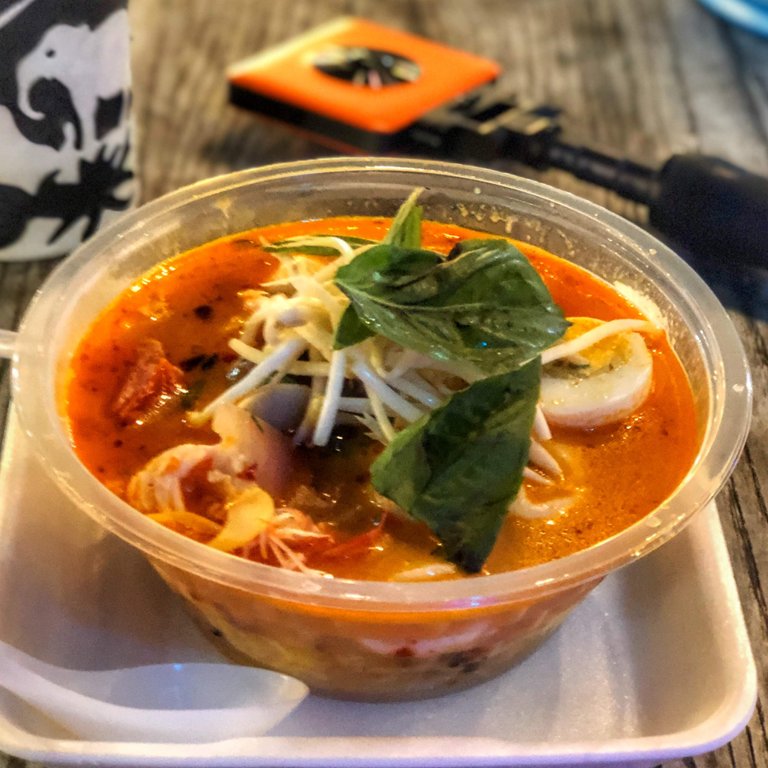 Tom Yum soup is always on my must-eat list whenever I visit Thailand.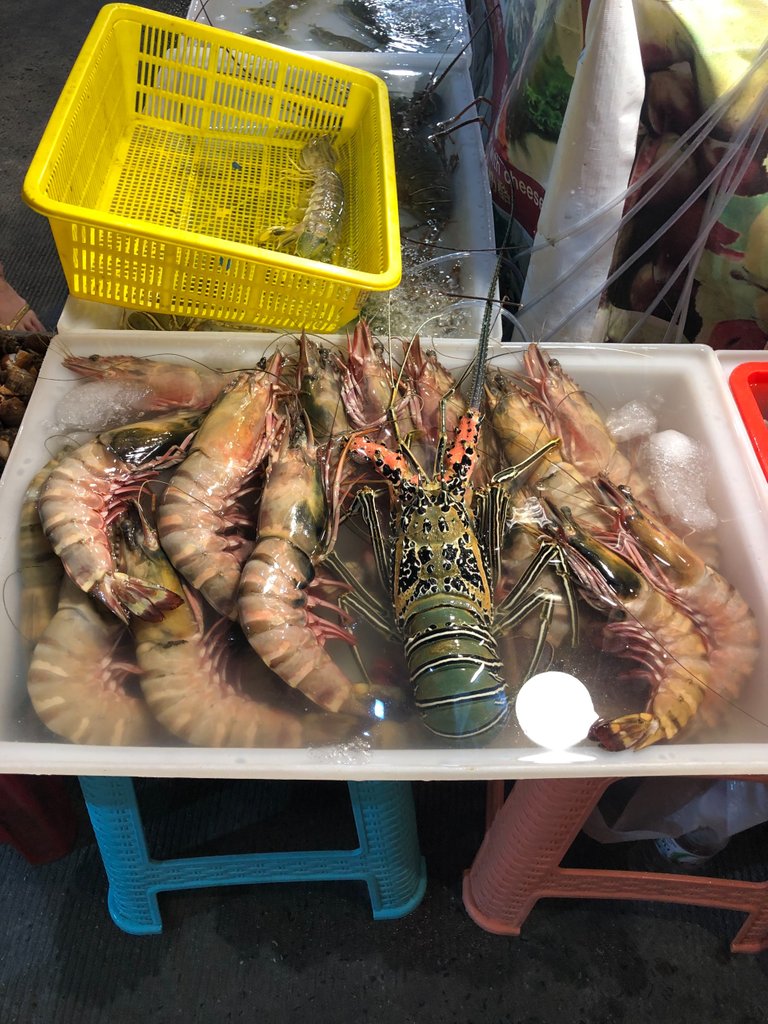 Don't miss the chance to try a fresh lobster while in Patong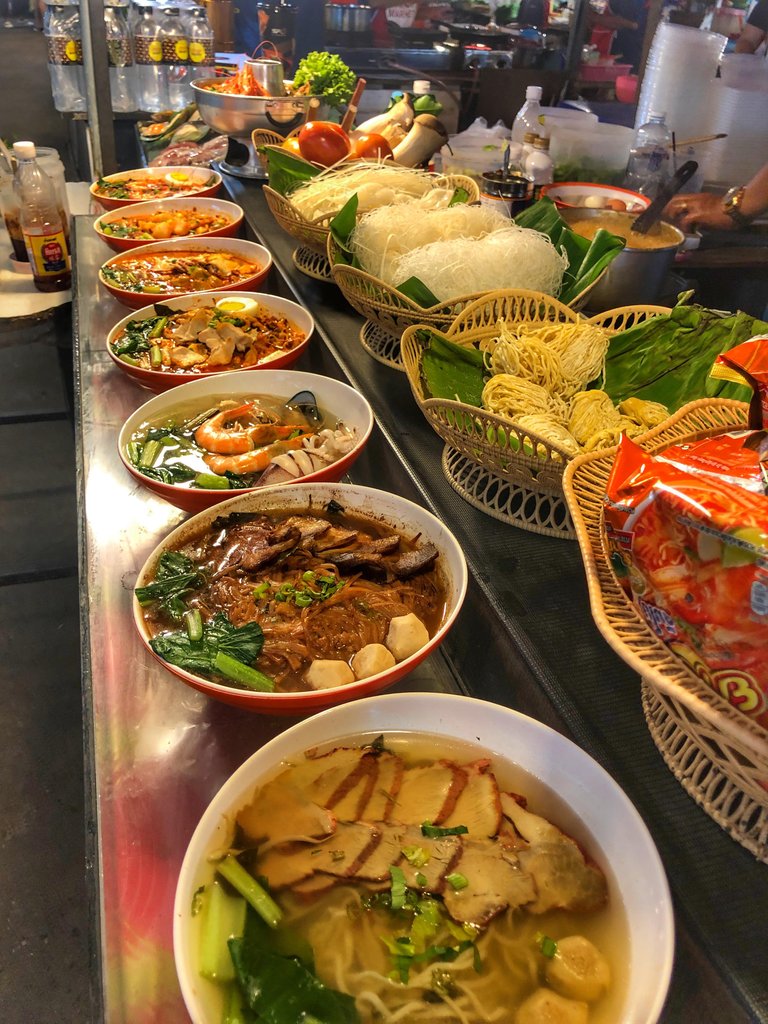 Build your own soup bowls
Party time in Patong Beach and Bangla Walking Street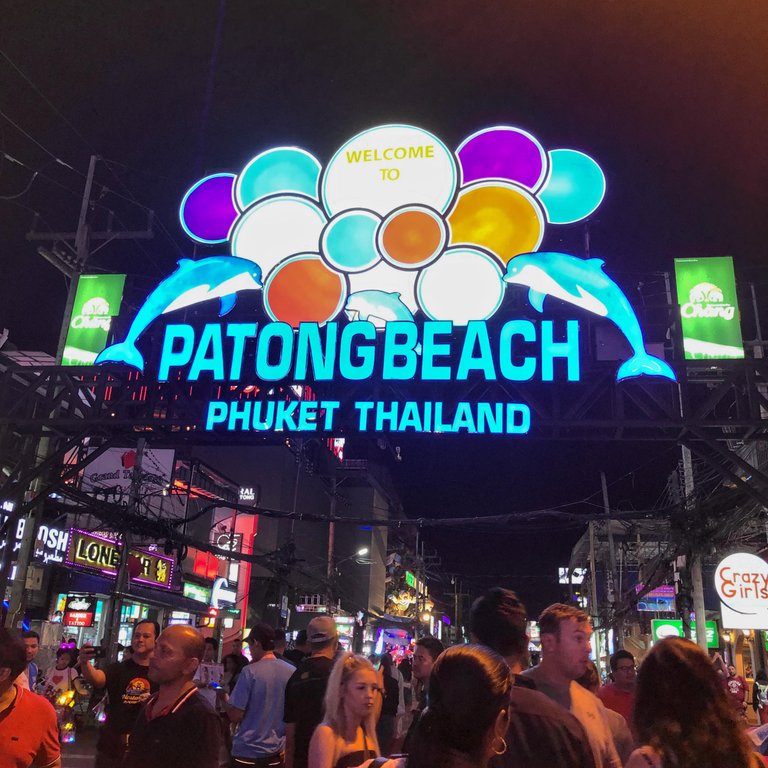 Bangla Road in Patong
If you're looking for a party, you don't have to go far. Downtown Patang is filled with massive bars, nightclubs, and girly bars. This section of town is for the adults and you'll find hundreds of scantily clad women coaxing men into bars and for lady drinks. Of course, they're all available for extra activities as well.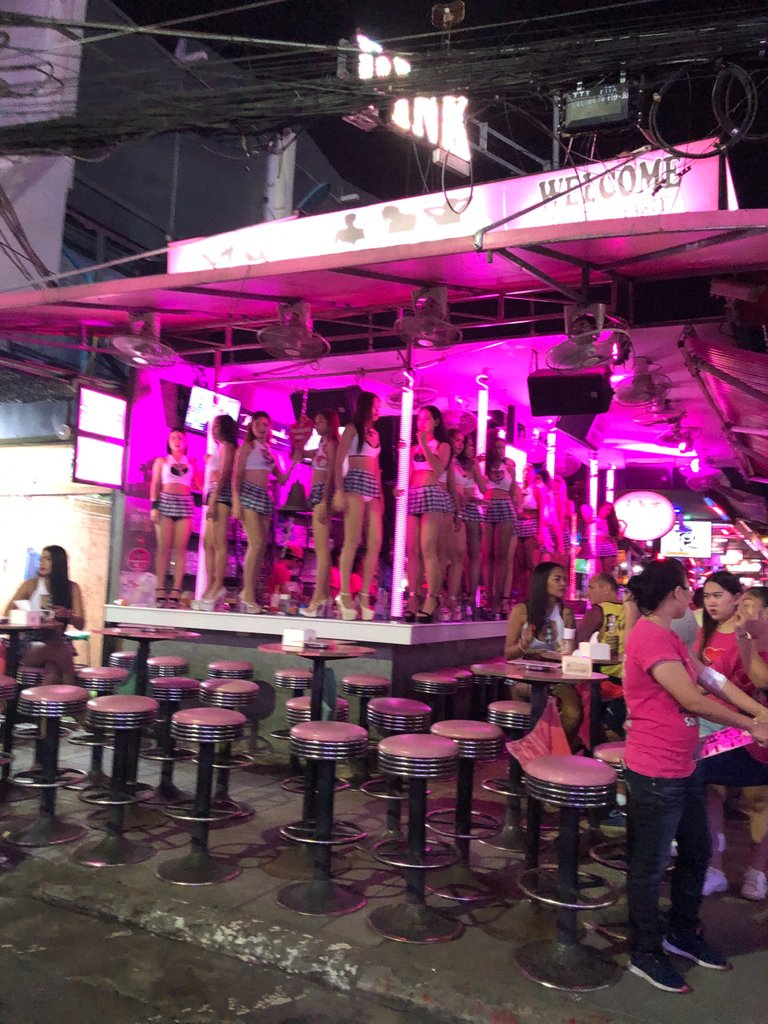 It can be a culture shock seeing the size of some of these bars. One literally had about 40 stages that each could hold 20-30 women. The sheer logistics of this town is mind-blowing.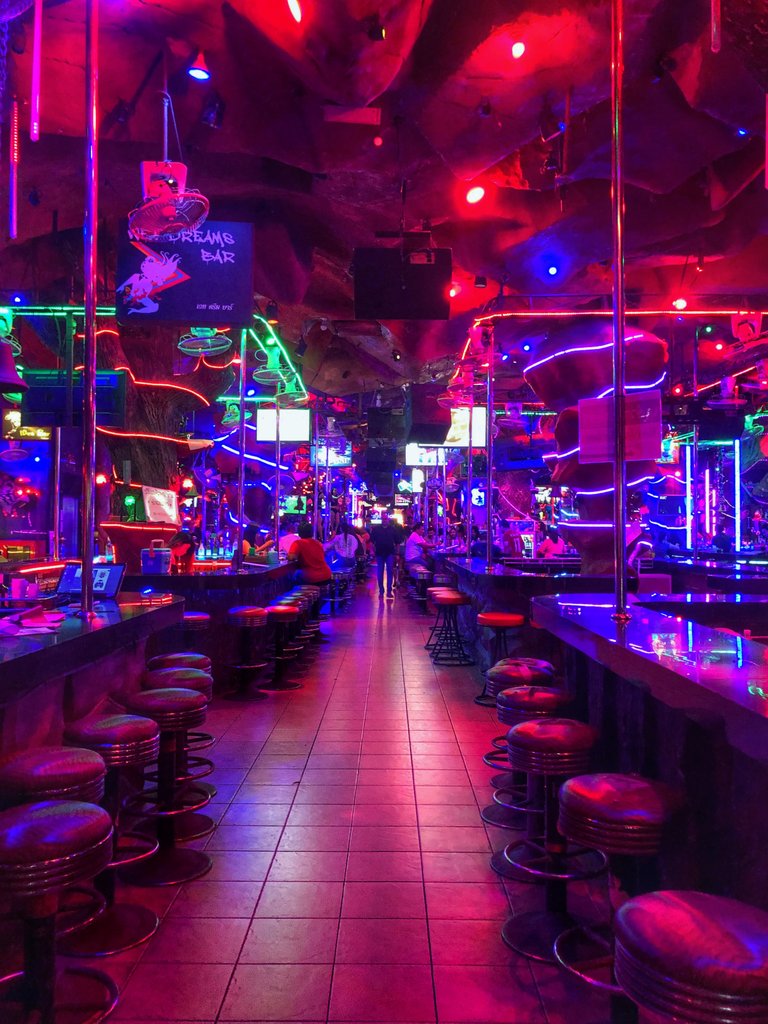 These places are massive
Here you'll find thousands of tourists partying and drinking 24 hours a day. Be prepared with a hefty wallet when visiting Patong. The drinks and girls are not cheap here.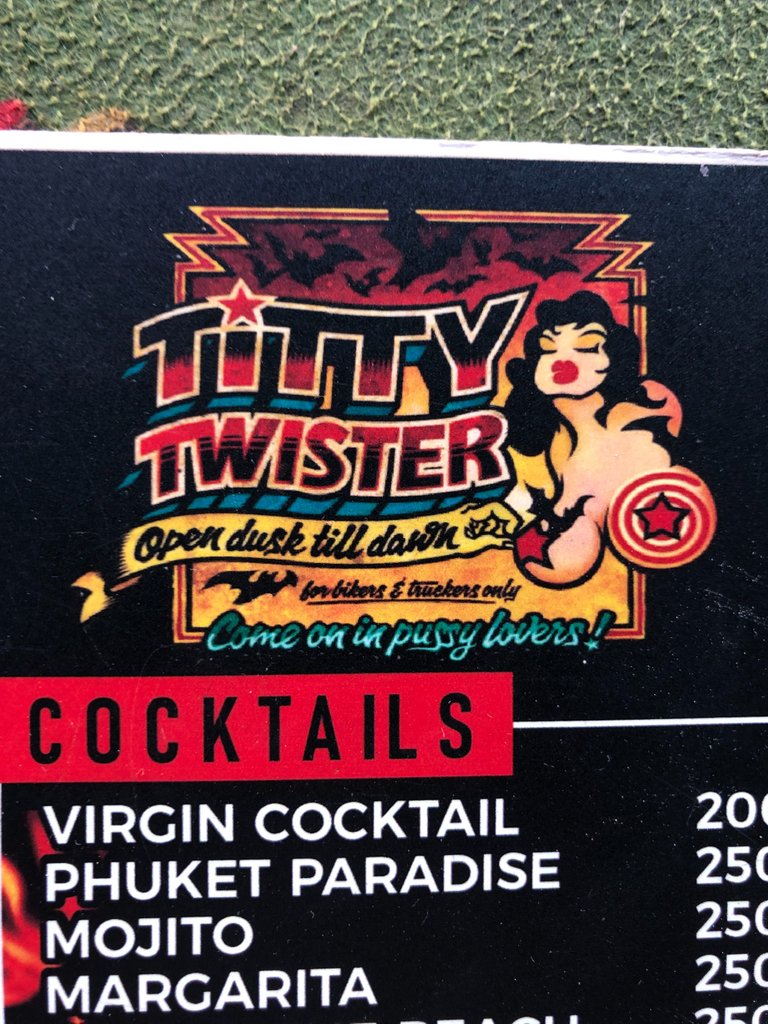 250 THB for a well drink? Yikes!
New Year's Eve Party 2019!
Like I said above, this trip was during New Year's Eve and I was excited to check out the festivities. They estimate that over 200,000 people head to Patong for the NYE party. The streets and beach were filled to the limit waiting for the fireworks show later in the night.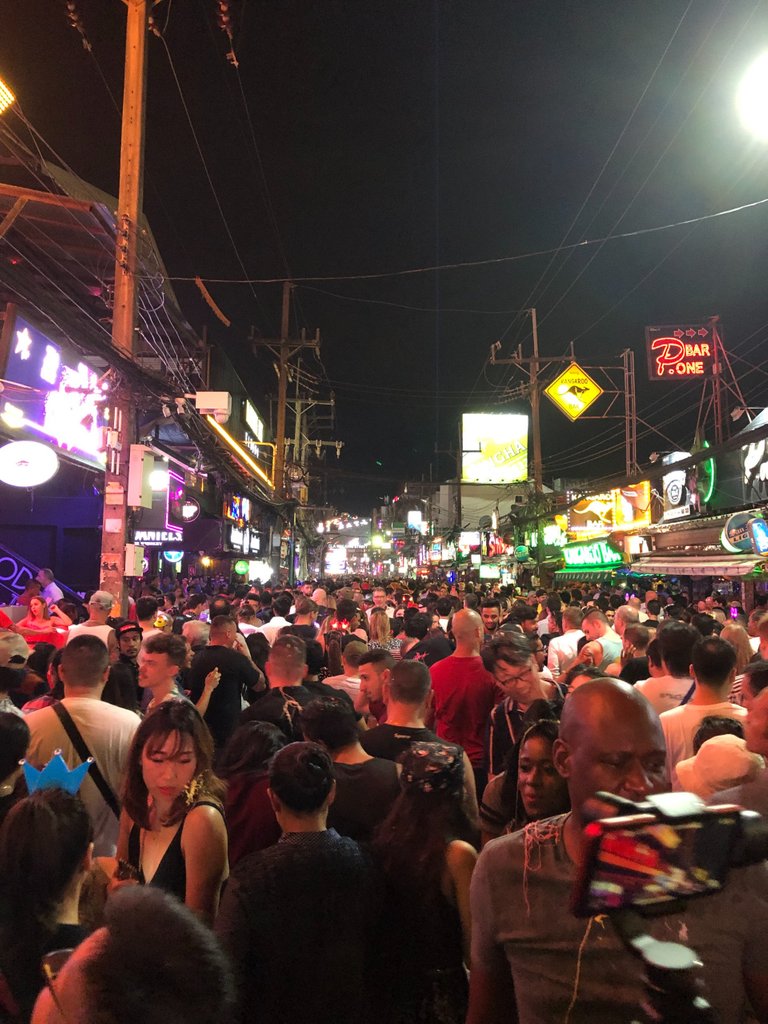 So many people in Patong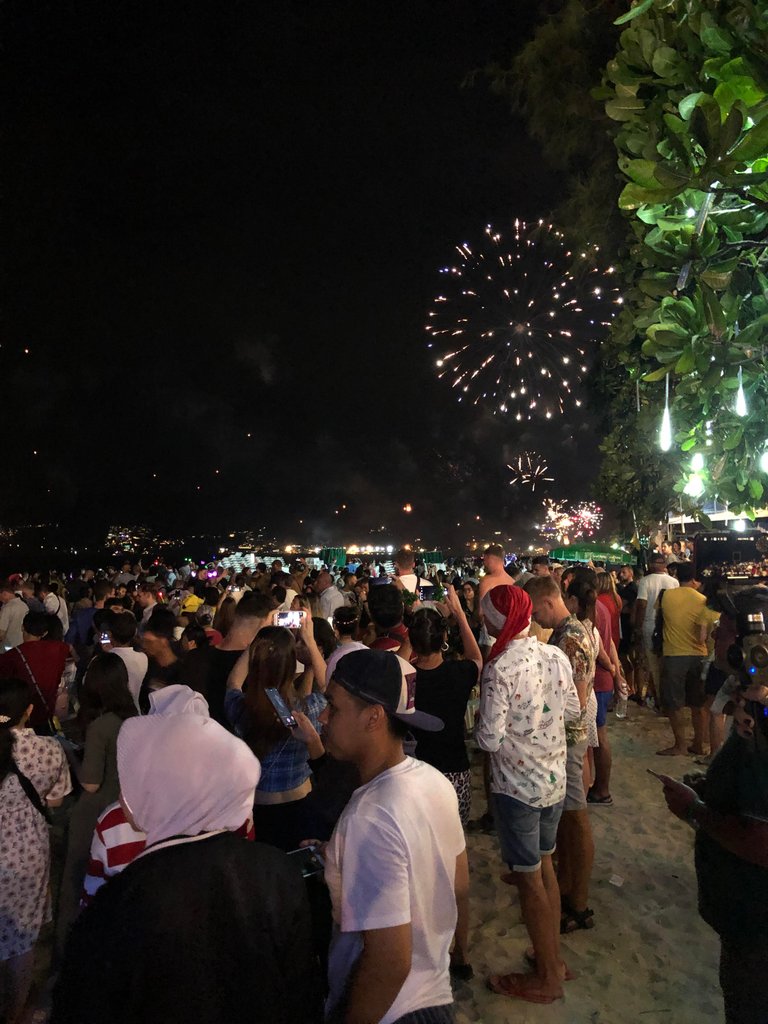 Happy New Year!
Across the entire beach, the firework teams set up several different launch locations. this meant there were fireworks launching from every direction and the sky was ablaze in color. While it looked amazing, some of the fireworks were literally bursting right above your head and weren't going that high into the sky.
I am amazed no one was injured during the event. Even with the danger, the show was still amazing! 
Once the fireworks are over, I would suggest chilling at a nearby bar or heading to the nightclubs. My friends told me it took over 4 hours to drive back to Phuket Town after the show ended. Might as well chill and have fun instead of sitting in traffic and being frustrated.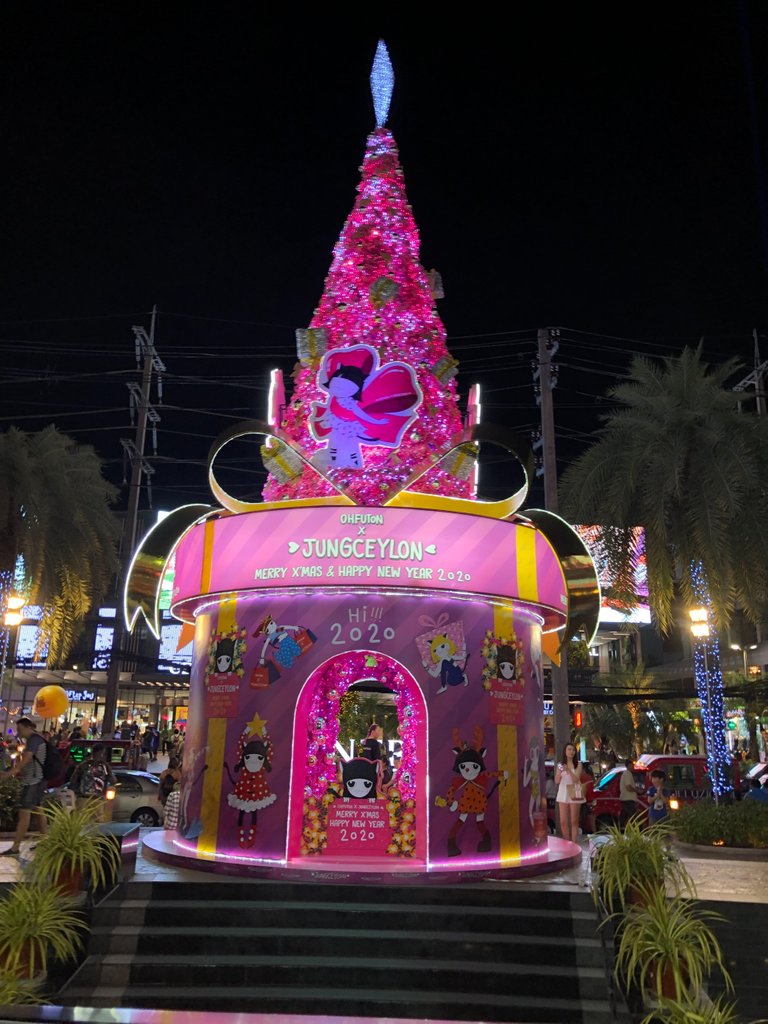 Happy Holidays from Patong
Off to Phuket Town
After a week of partying, my wallet and liver needed a break. I had friends living in Phuket Town and decided to head over there and stay in a hostel for the next few weeks.
Phuket Town is a much more relaxed area of town and is ideal for travelers looking to avoid partying and craziness in Patong. Unfortunately, there really wasn't much to do in Phuket Town after dark. Since I was also on a tight budget, I spent most of my time walking around or working while visiting Phuket Town.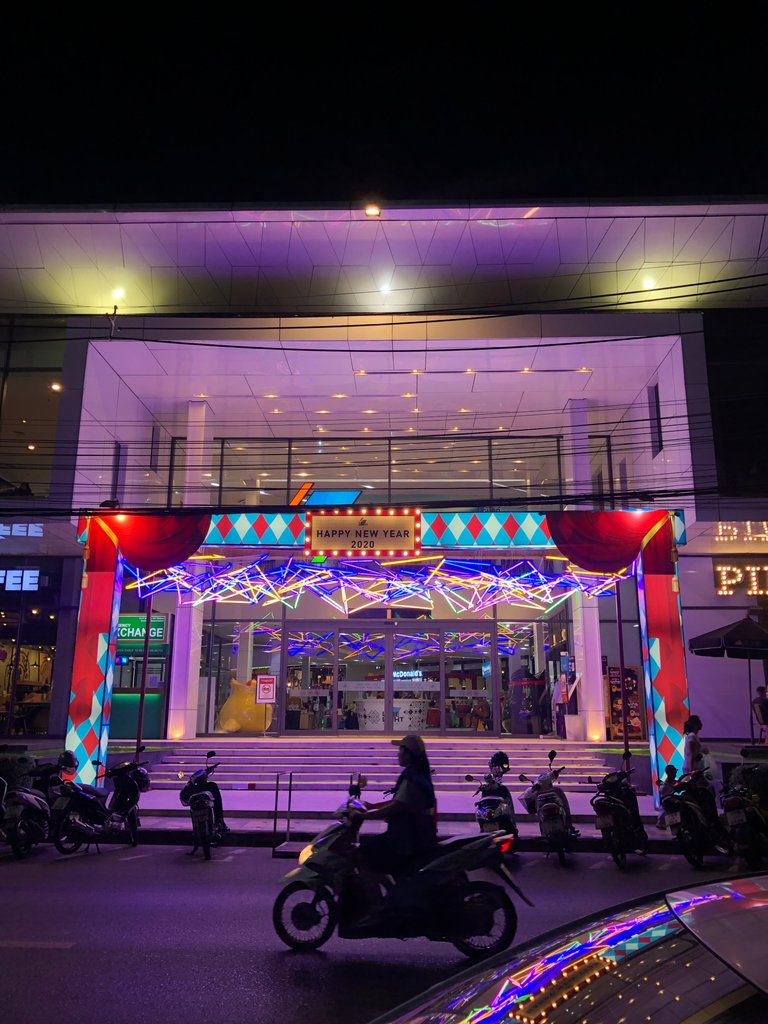 Local mall near my hostel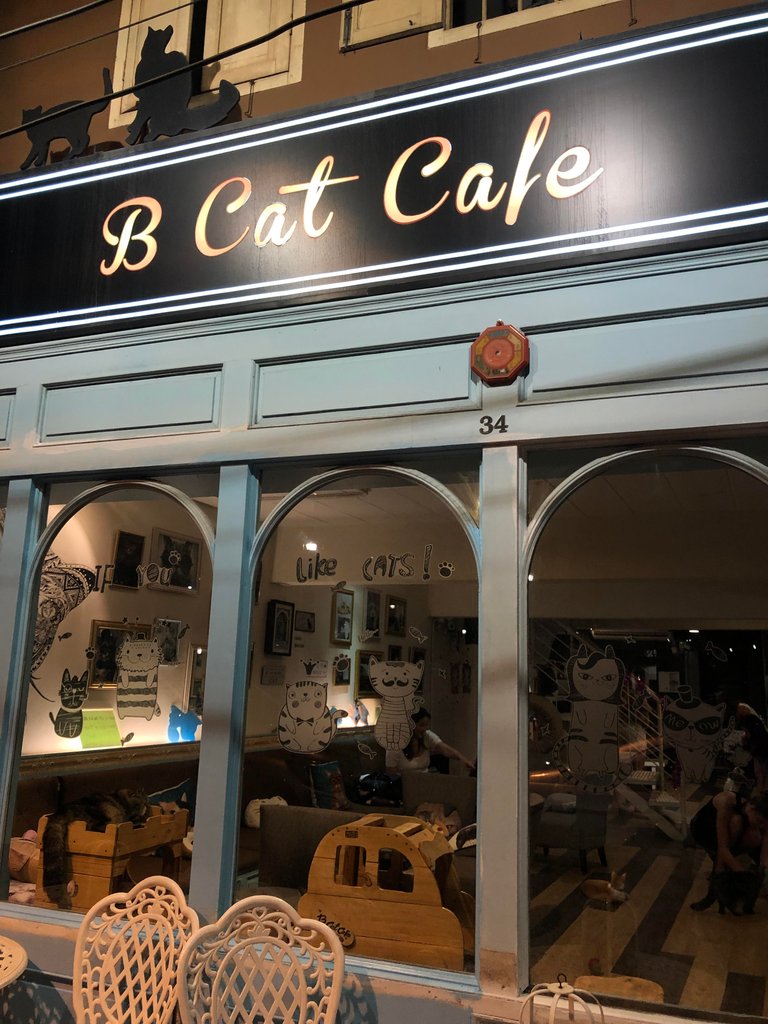 I always search out for cat cafes wherever I travel.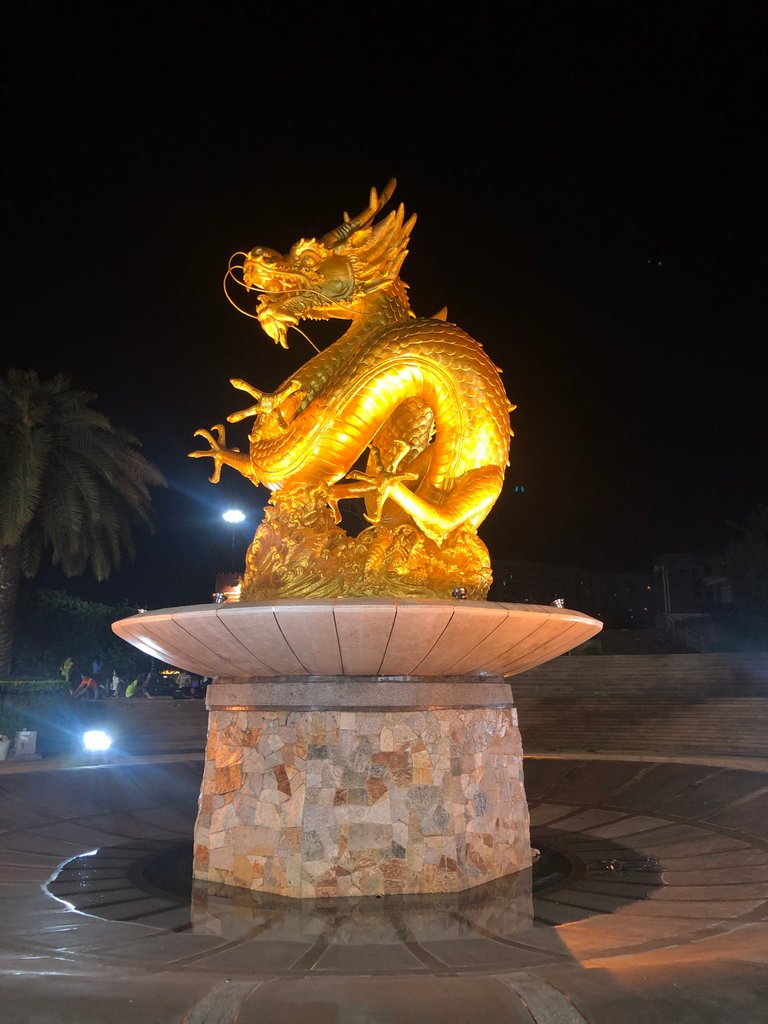 Golden dragon statue in Phuket Town
There is of course a large Sunday market in Phuket Town that offered amazing food and great deals on clothing and other products. This is a must for anyone looking for something to do while in Phuket Town.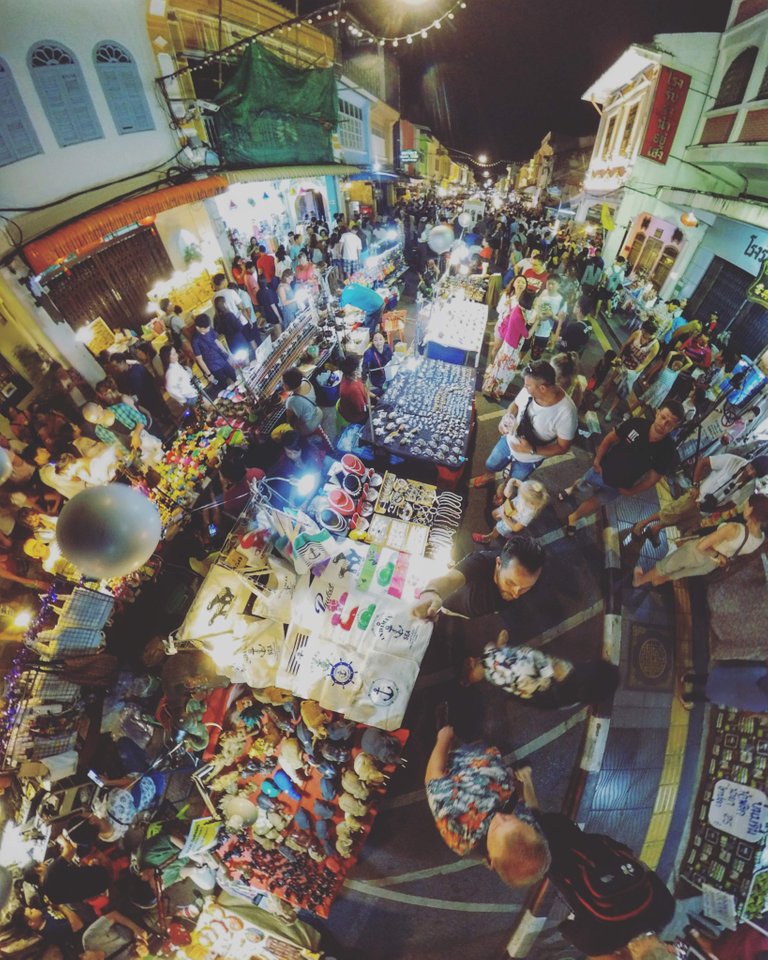 Sunday market in Old Town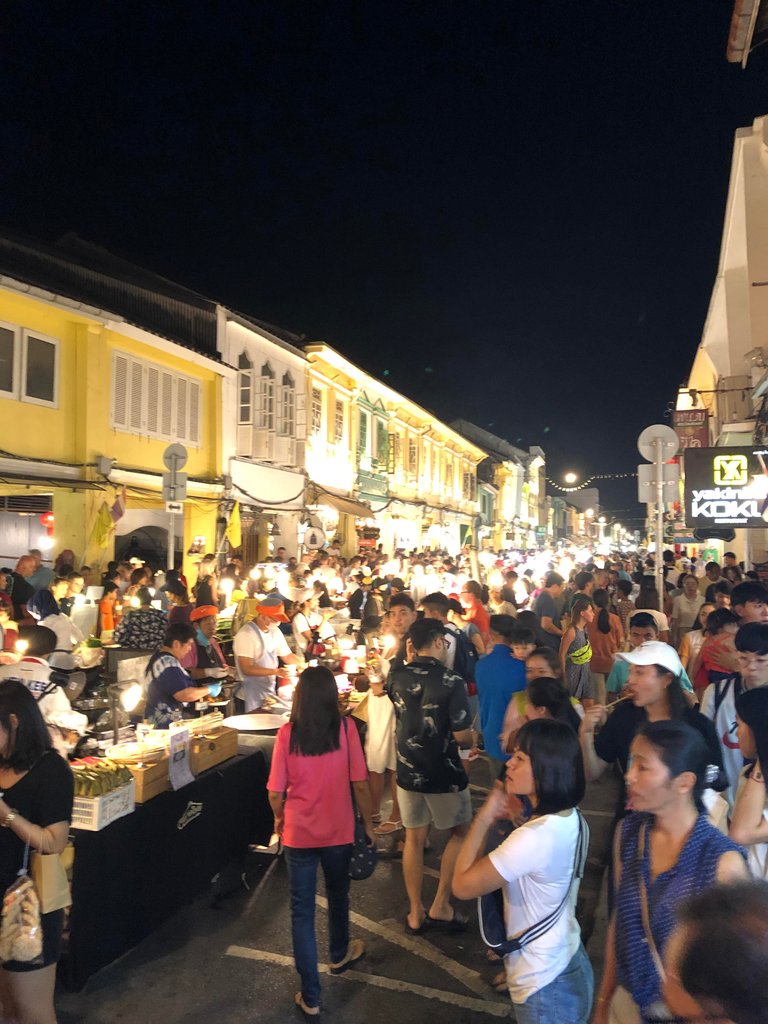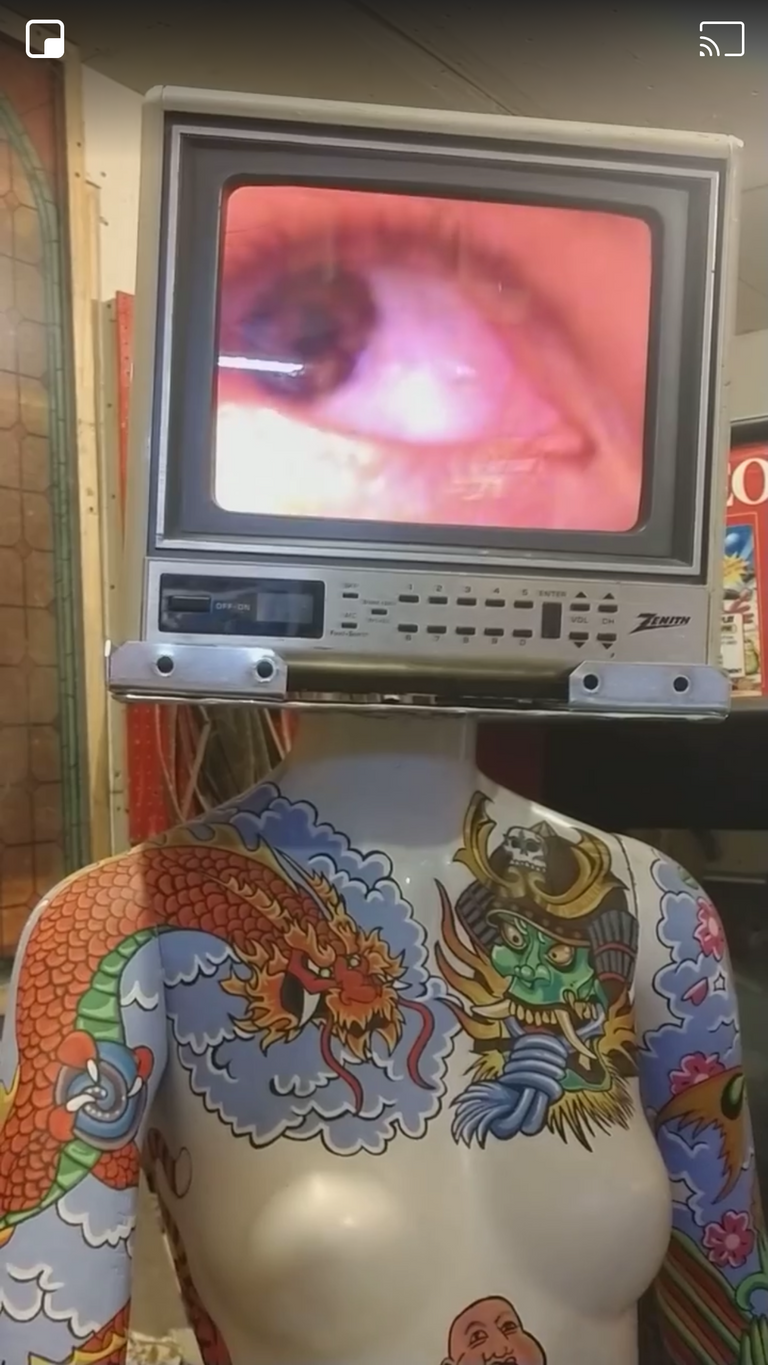 Prince Robot IV is that you?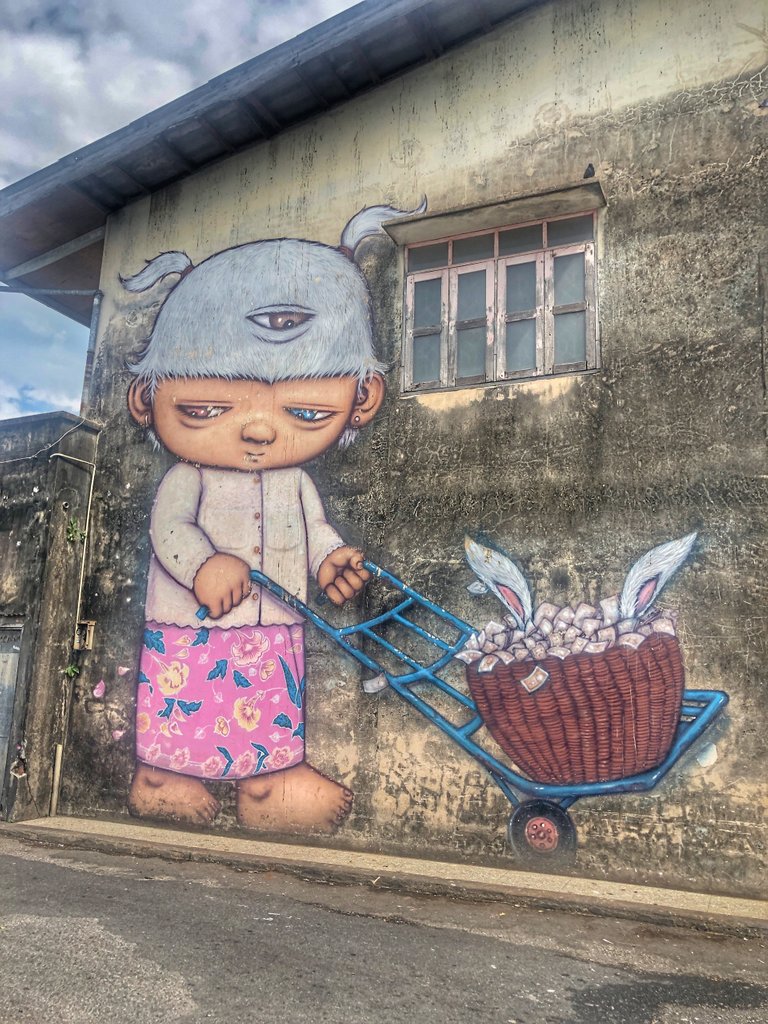 Street Art in Phuket
Phuket has Amazing Food!
Just like everywhere else in Thailand, you will never go hungry while on your trip. There are so many amazing restaurants and street vendors to choose from.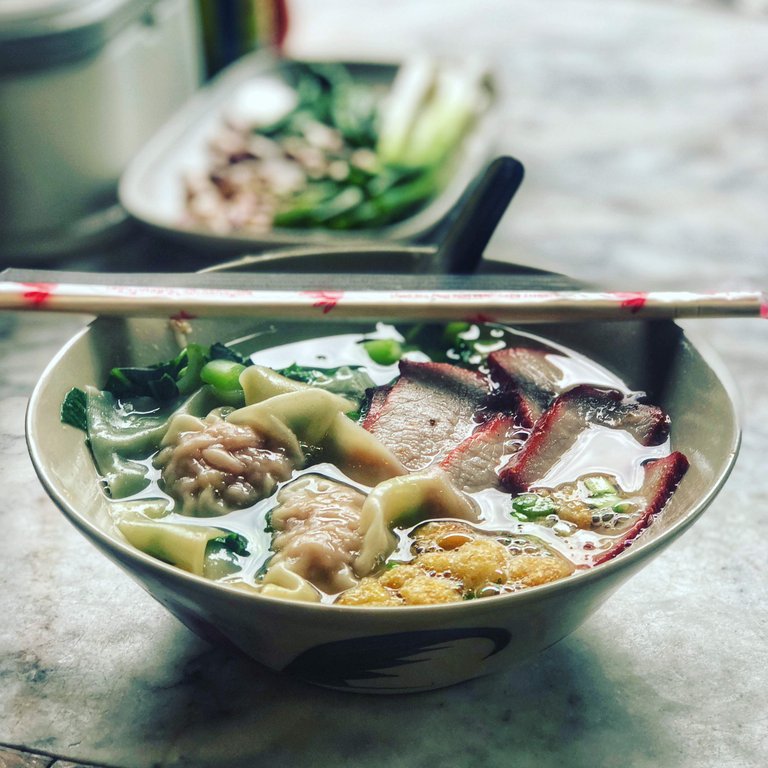 Easily the best soup I've tried in Asia right in Old Town, Phuket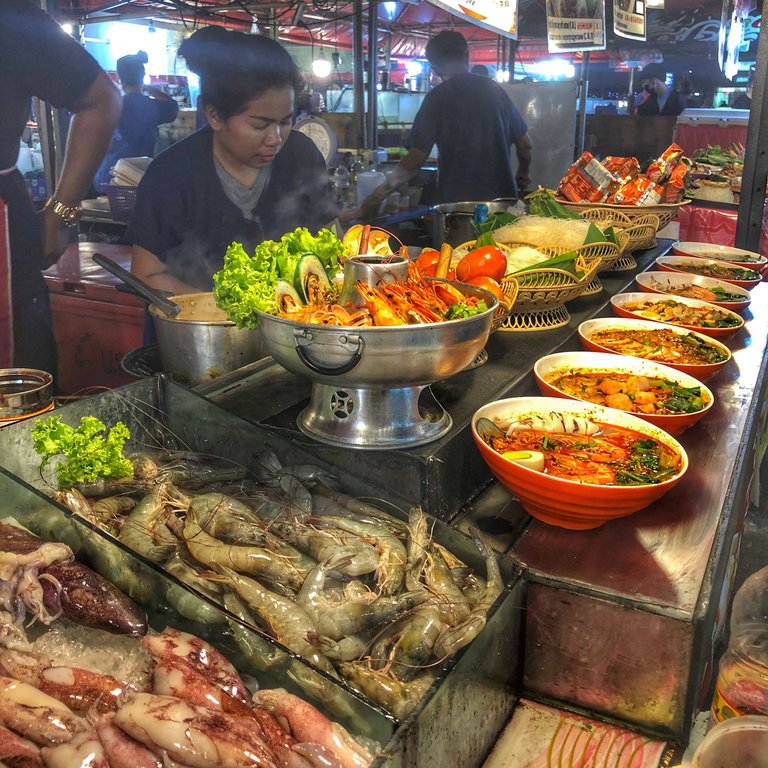 Everything is always fresh in Thailand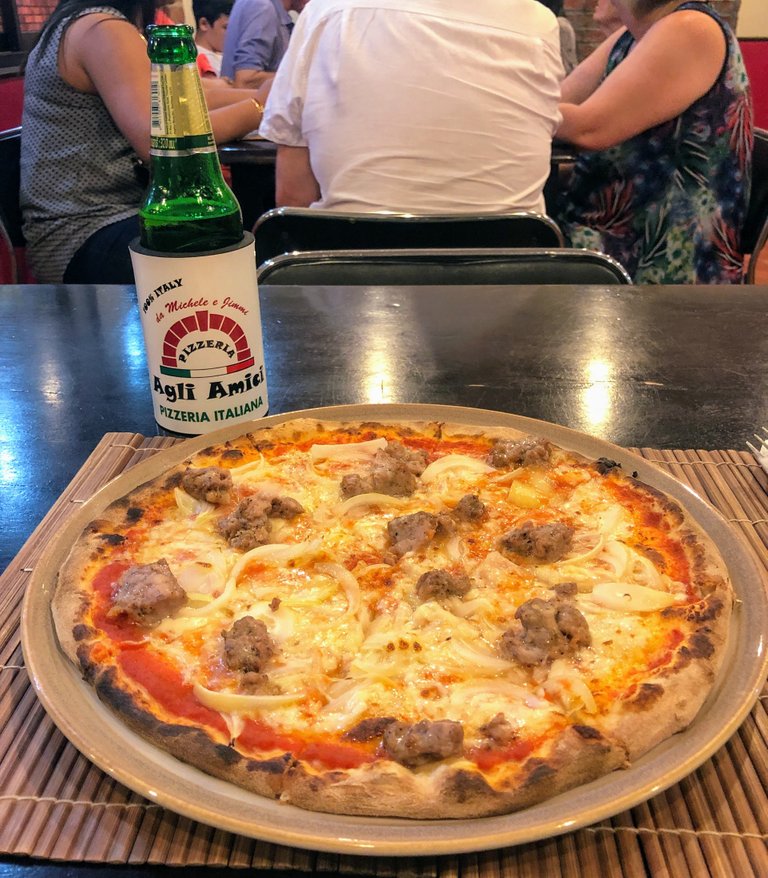 You can even get a decent pie in Phuket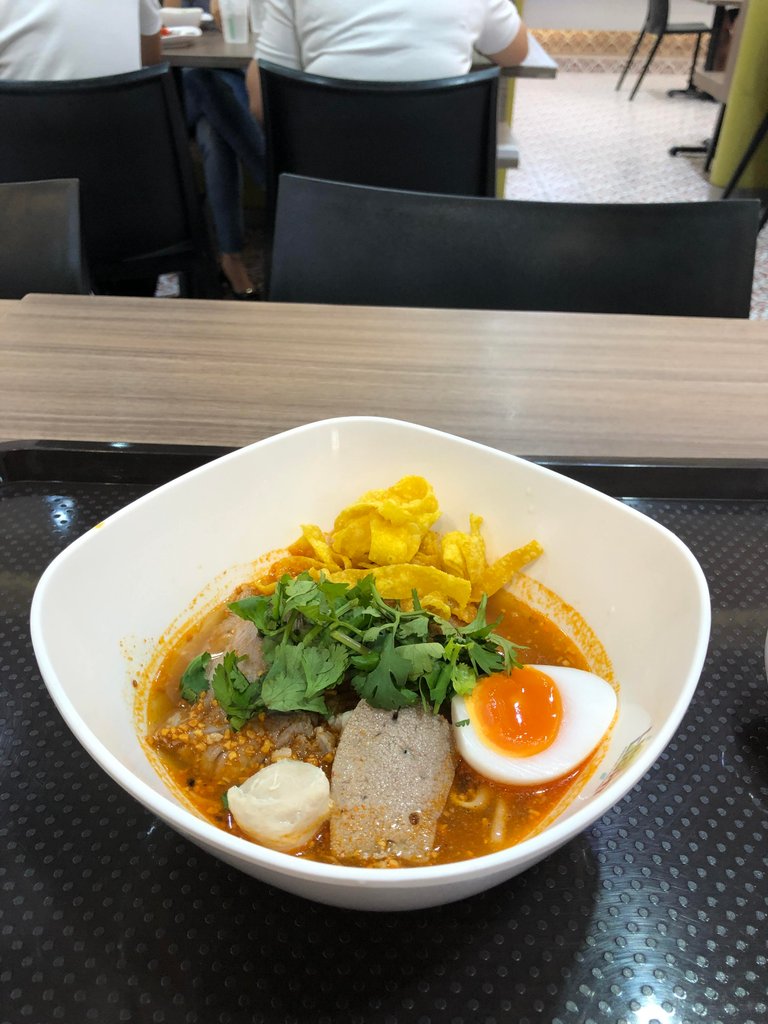 Spicy Ramen Noodles are always the best bet as well.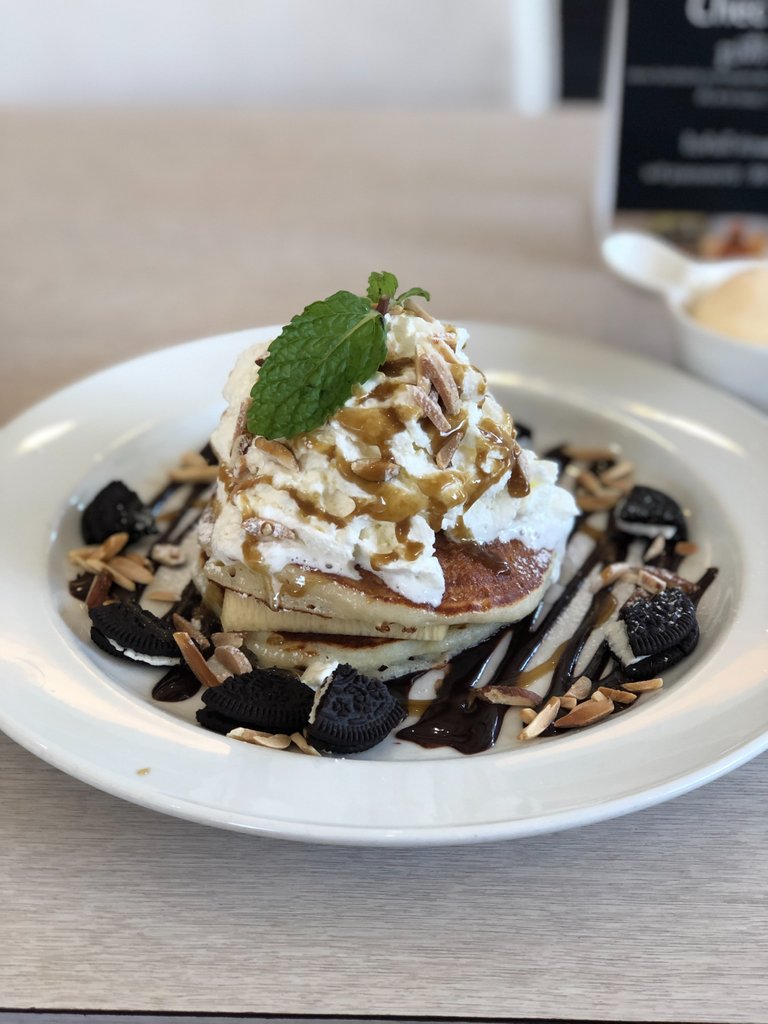 Pancakes are technically breakfast, right?
Dengue Fever and The Rest of My Time in Phuket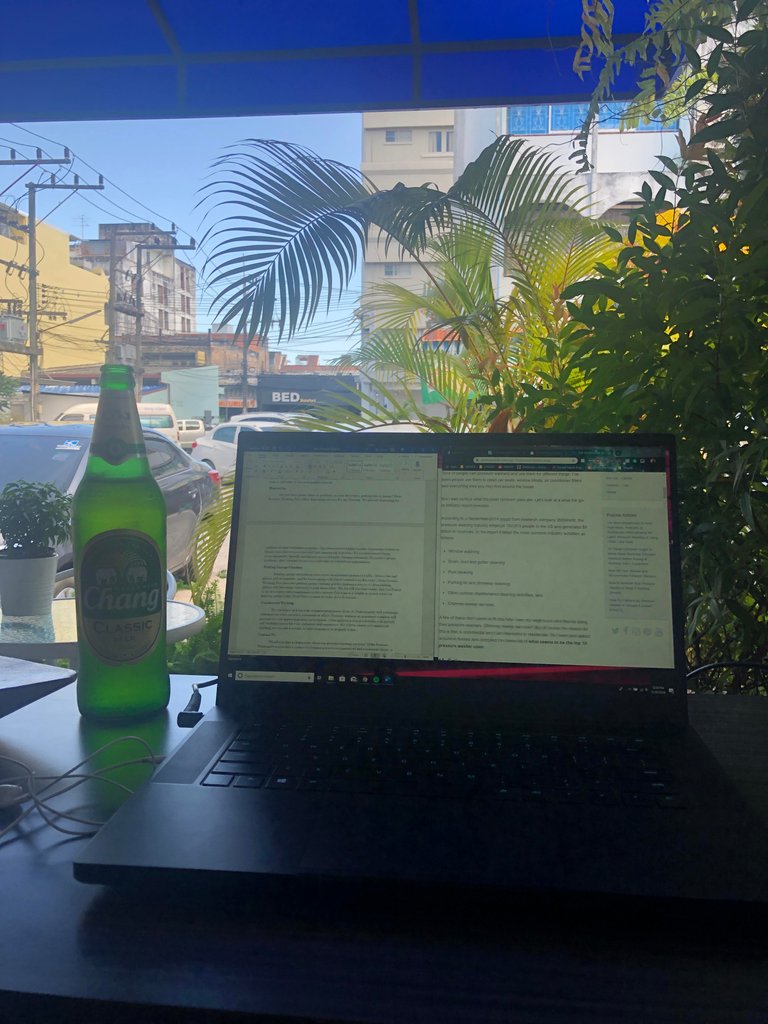 View from the hostel before I caught Dengue fever
I still haven't done any real tourist activities while in Phuket and unfortunately, nature decided I wasn't going to do anything for the next two weeks. While house-sitting for my friends I got deathly sick. At first, I thought it was just the flu but all of a sudden every bone in my body ached. I also developed a rash all over my skin. 
Yup fucking dengue fever got me. Within days I could barely walk and was basically bedridden for a few days. Alone and stuck on the 10th floor of my friend's apartment I suffered.
Luckily, it was a mild case compared to some of the other cases I read about. I spent the next week sleeping the virus off and recovering. Even when I was fully recovered, my ankles, knees, and wrists would be extremely stiff for months. Dengue fever is no joke and you should always use mosquito repellant while in SE Asia.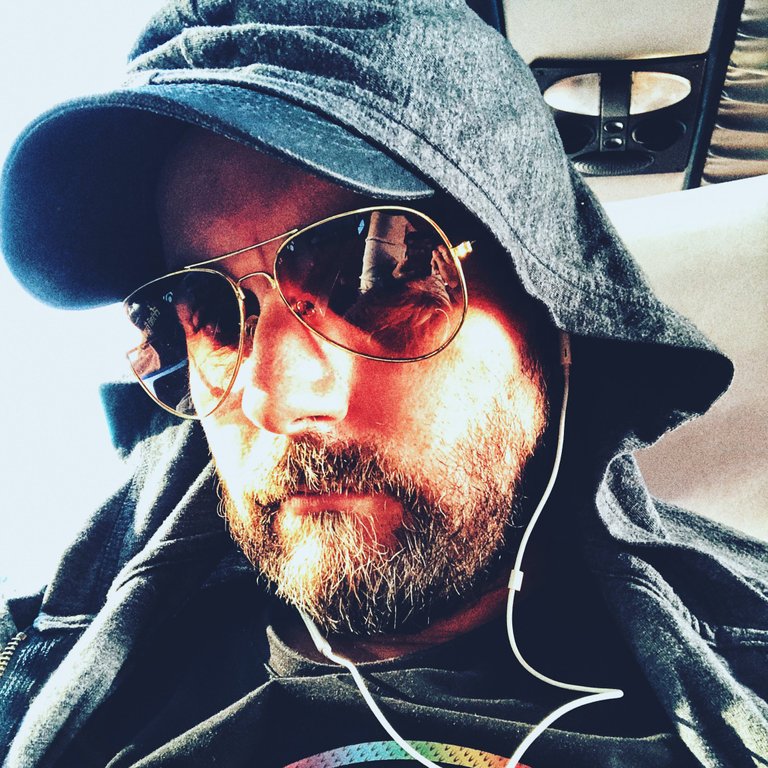 Getting on a 24-hour bus ride after recovering from Dengue
My Thailand tourist visa was about to expire and I decided to head back to Cambodia and spend a month in Siem Reap. Little did I know that one month plan would turn into two years in Siem Reap.
I'm sad that I didn't get to really experience Phuket fully and plan on heading back that way as soon as I can.
Thanks for Reading!
I hope everyone is enjoying these posts. I'm sure everyone is anxious to get back out on the road and enjoy life the way we could before the pandemic.
I encourage everyone to do what they can to stay safe and stop the spread of Covid. This doesn't mean living in fear. Do what's right and do what you can to stay healthy! Let's beat this thing and get back to traveling!
Currently based in Siem Reap, Cambodia, I'm a solo-traveling digital nomad. Due to the pandemic, I've been living in Siem Reap for almost 2 years now. While I'm hoping to get back on the road soon, I'm not in a rush. 
I'd love to connect with other travelers, digital nomads, gamers, or residents of Cambodia. Don't hesitate to say hi or send me an upvote!
You can learn more about me and my company at OneZen.me.

---
View this post on TravelFeed for the best experience.