Deutsch °
English °

Deutsch
Gestern ließ ich es nach einer für meine Verhältnisse sehr sportlichen Woche etwas ruhiger angehen, um meinem Körper etwas Erholung zu gönnen.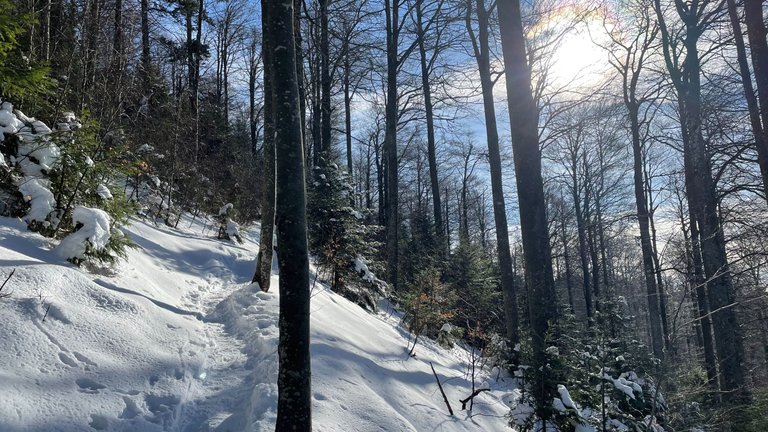 Also bin ich nach erledigter Hausarbeit und dem Verfassen meines gestrigen Berichts auf meinen Hausberg (Kandel), um eine kleine Runde zu wandern.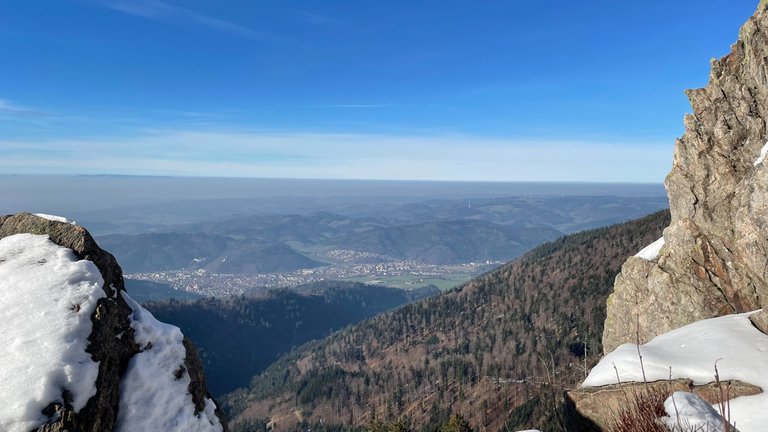 Nach nur 20 Minuten legte ich meine erste und einzige Pause ein und verweilte etwa 30 Minuten auf dem großen Kandelfelsen. Die Sonne schien mir ins Gesicht 😎 und ich konnte die Ruhe und den Ausblick genießen.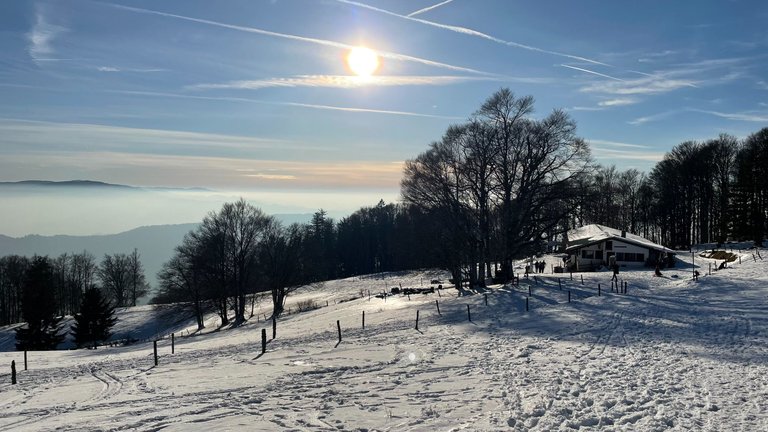 Auch wenn die Runde nur 5km kurz ist, mache ich normalerweise an dieser schönen Hütte (Gummenütte) noch eine Pause.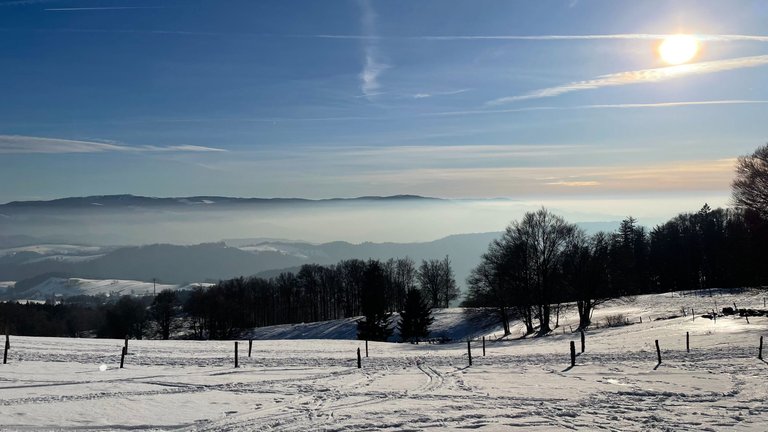 Da der sonst geniale Ausblick aber überwiegen mit Nebel bedeckt war und auch die Bänke außen nahezu komplett belegt waren, lief ich direkt zum Ausgangspunkt weiter. Wieviel Leute da unten sich heute wohl wieder über den Nebel und das schlechte Wetter beschwerten 🤔😅.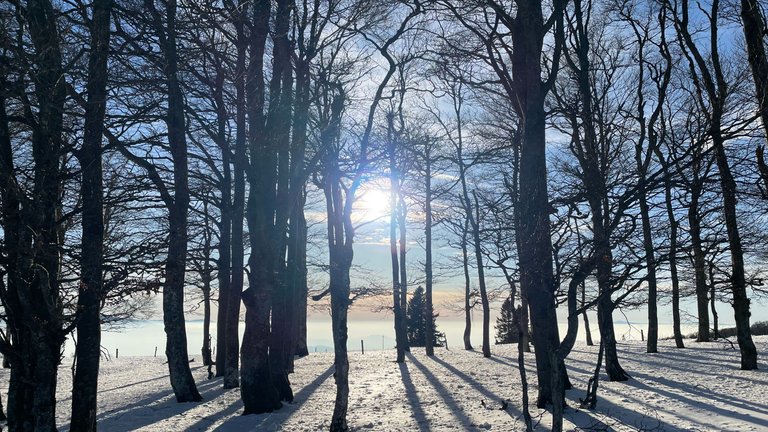 Mittlerweile stand die Sonne schon recht tief und auch die Temperaturen waren dementsprechend nicht mehr ganz so angenehm. Trotzdem ein sehr schöner Nachmittag 😀.
---
Die Fotos wurden von mir mit meinem Iphone 12 gemacht.

---
---
English
Yesterday, after a very sporty week by my standards, I took it a bit easier to give my body a rest.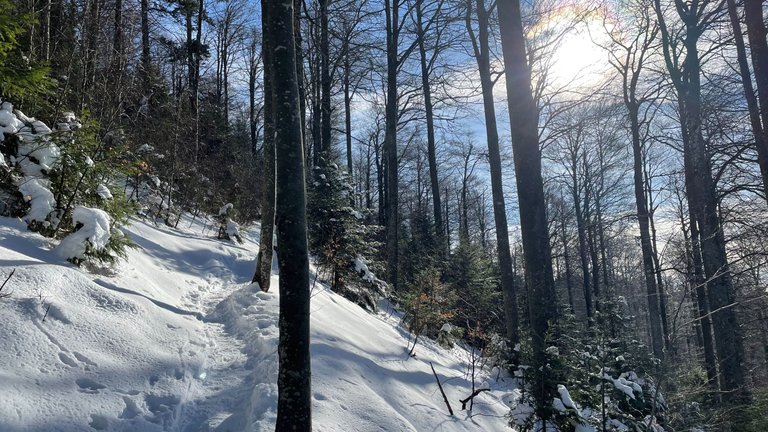 So after finishing the housework and writing my report yesterday, I went to my local mountain (Kandel) to hike a little round.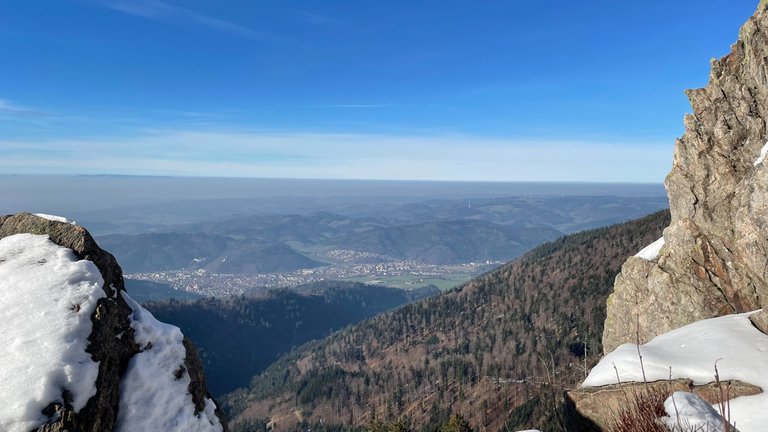 After only 20 minutes I took my first and only break and stayed about 30 minutes on the large Kandelfelsen. The sun shone in my face 😎 and I could enjoy the peace and the view.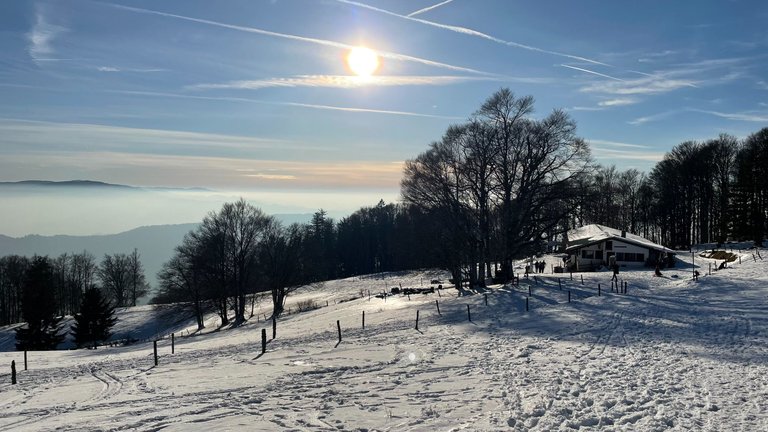 Even though the loop is only 5km short, I usually take another break at this beautiful hut (Gummenütte).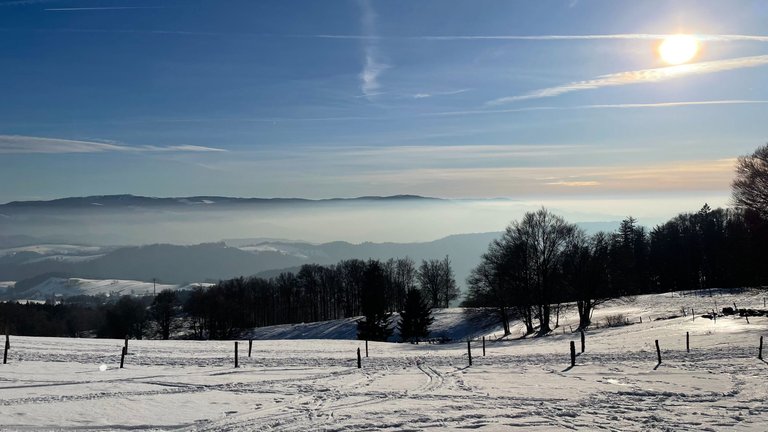 Since the otherwise brilliant view but was predominantly covered with fog and also the benches outside were almost completely occupied, I ran directly to the starting point further. How many people down there today probably complained again about the fog and the bad weather 🤔😅.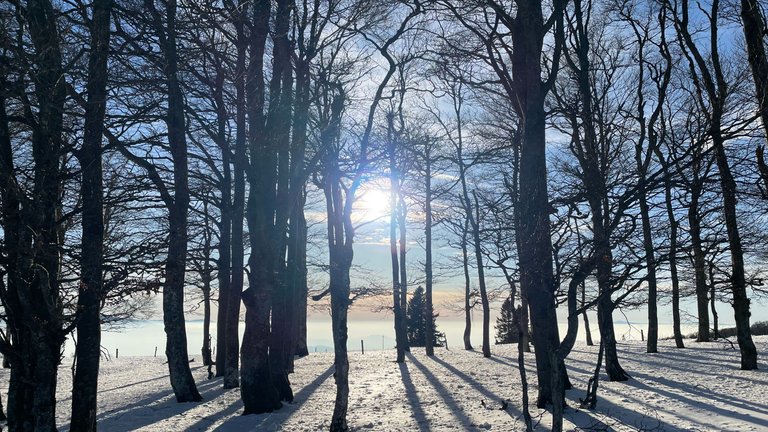 Meanwhile, the sun was already quite low and the temperatures were accordingly no longer quite so pleasant. Nevertheless, a very nice afternoon 😀.
---
The photos were taken by me with my Iphone 12.
Mostly translated with DeepL Translator (free version)

---
---