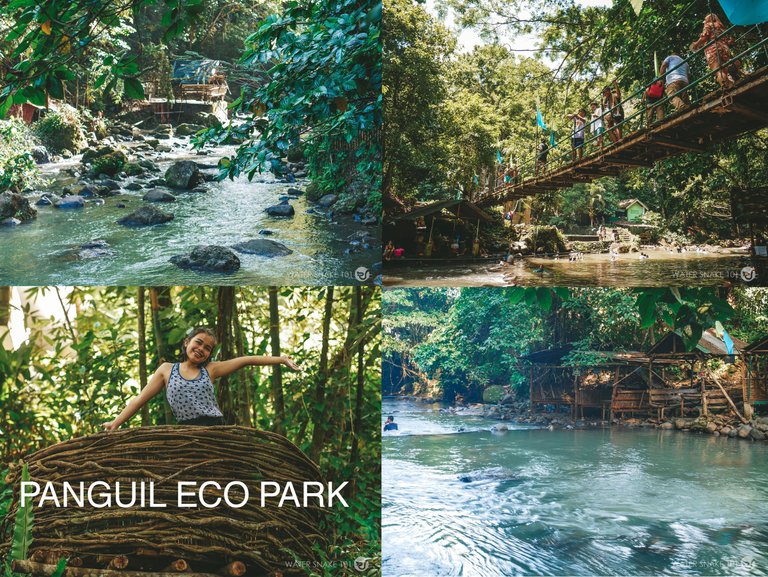 Panguil River Eco Park
Let me take you today to an eco-park surrounded by nature, a river and a trail to hidden waterfalls. Located in Pangil Laguna, Philippines it is one of the most underrated destinations in the Province. It has been years since we last visited the park and it is already a long time due to visit again.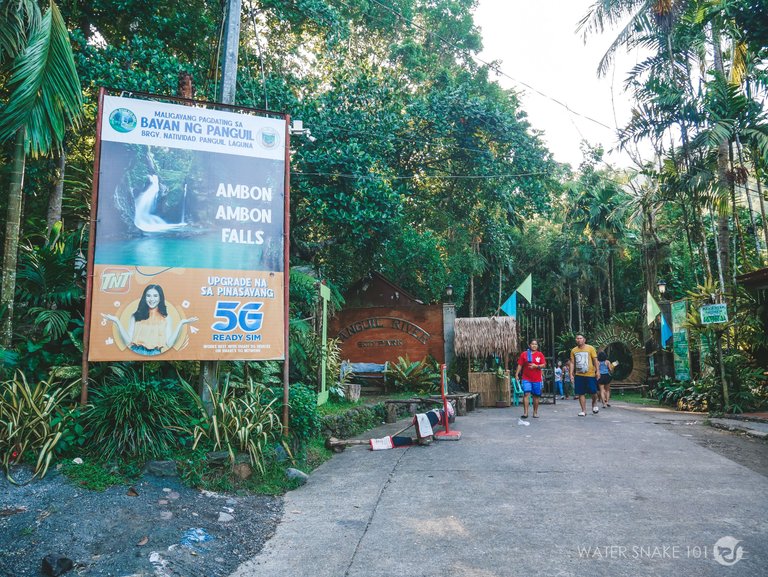 Just outside the entrance, you will be greeted by a canon used during the Spanish revolution.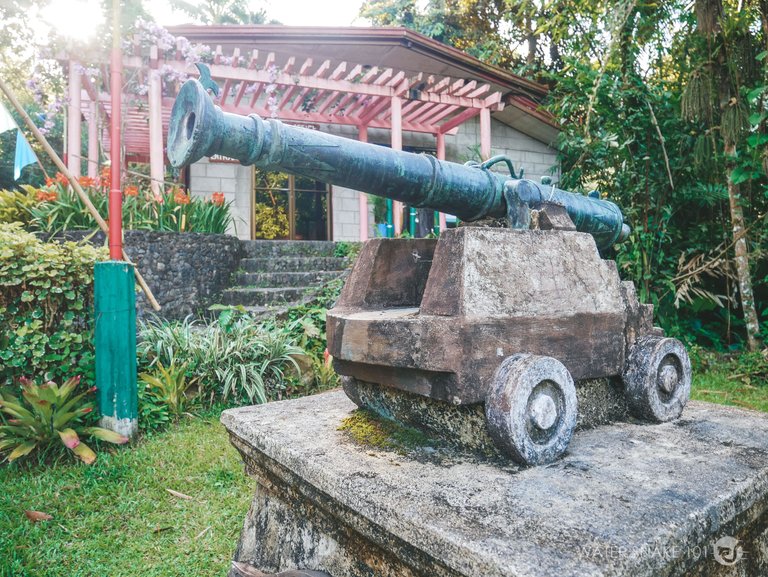 Here in this province in the year 1880, Don Domingo Roxas established a large gunpowder factory for the Spanish Militia. He yearned for freedom and secretly he supported the revolution against Spain by supporting the revolutionaries. He was caught and eventually perished in prison.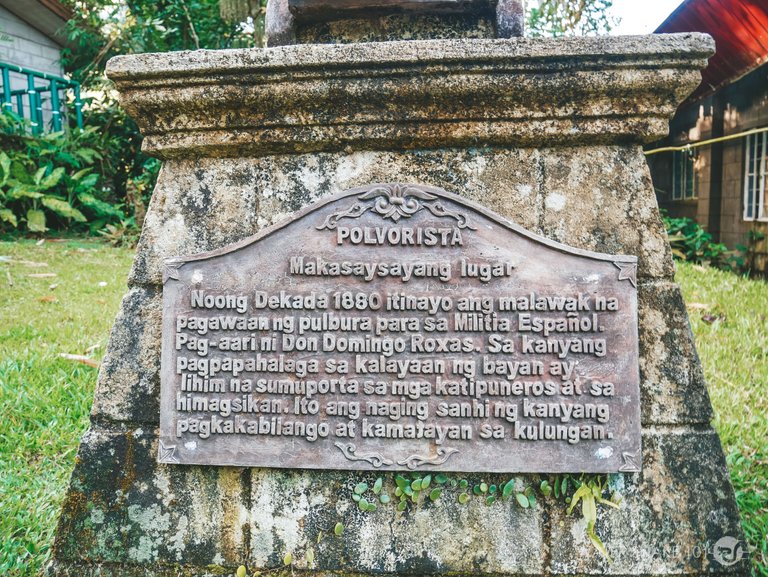 At the entrance, all the prices are listed including the entrance fee, cottages, tour and overnight accommodation.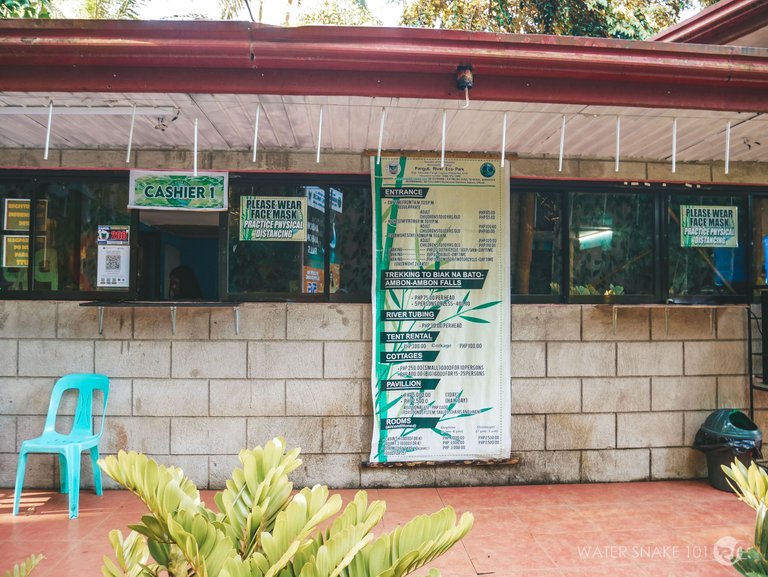 Cost:
Entrance Fee
Day
Adult - 65 pesos ($1.21 USD)
Children - 55 pesos ($1.02 USD)
Night
Adult - 100 pesos ($1.86 USD)
Children - 90 pesos ($1.67 USD)
Overnight
Adult - 120 pesos ($2.23 USD)
Children - 2.05 pesos ($1.02 USD)
Trekking Tour
75 pesos per person ($1.40 USD)
For group of 5 persons 400 pesos ($7.44 USD)
Picnic Cottages
Small - 250 pesos ($4.65USD)
Large - 400 pesos ($7.44 USD)
Airconditioned Rooms
Cabin/Room - 1,000 pesos ($18.60 USD)
Overnight - 1,500 pesos ($27.90 USD)
Dormitory 24 hours stay - 3,000 pesos ($55.80 USD)
As you could see prices are very affordable and you could even pitch in tents if you want to save more.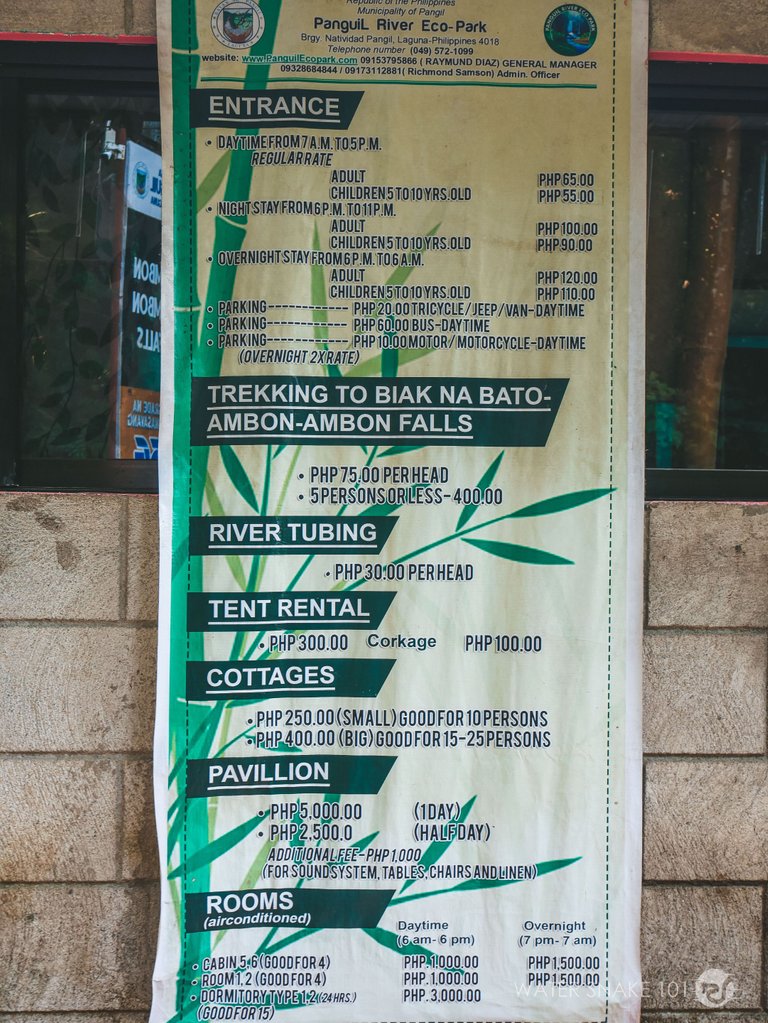 The Eco-park location is now known as "Pangil" although they used the original name used in the Spanish Era "Panguil". There are many theories which the name Panguil/Pangil originated from. The word Pangil means fang in English as it has been said that the area looks like the shape of a fang of a wild boar.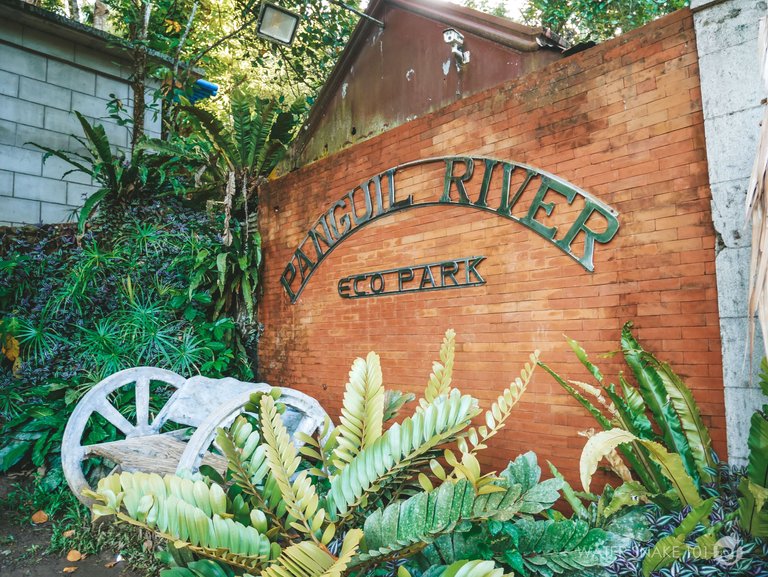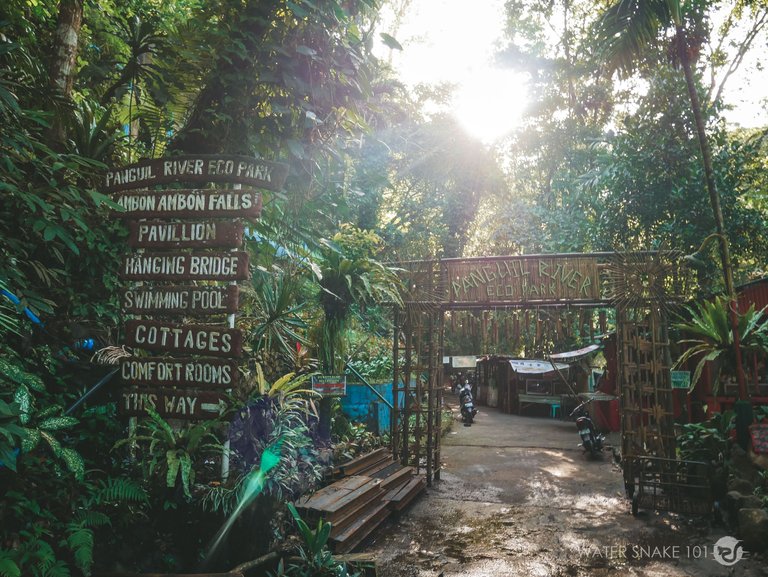 Along the way to the hanging bridge and river, there are so many places you could snap a photo. All the decorations are natural and taken from the surrounding area.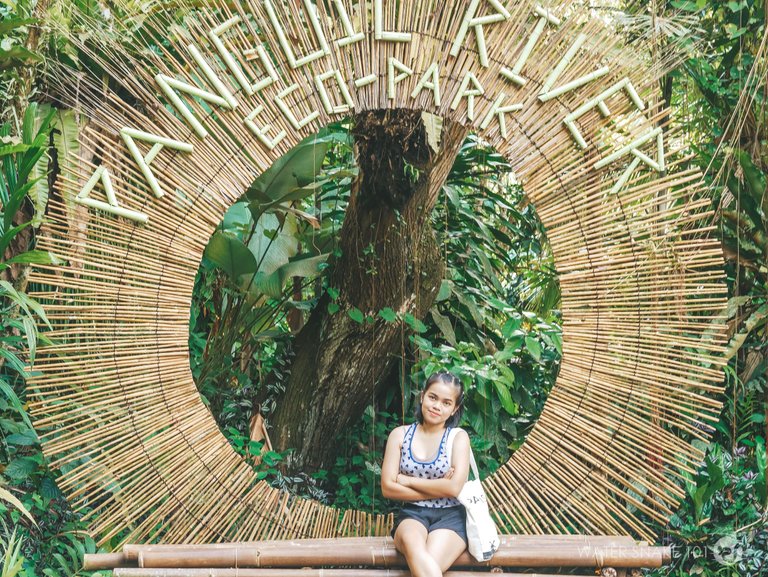 There is also a giant nest to get a chance to feel like a baby bird eager to fly.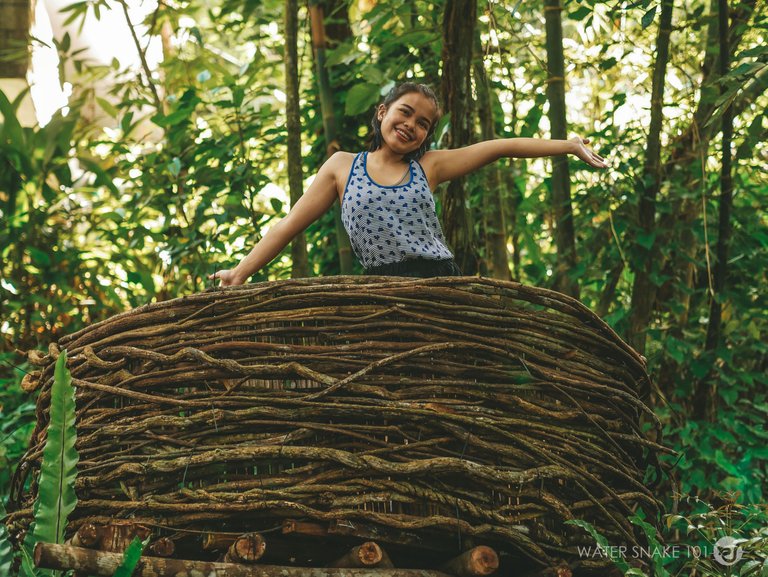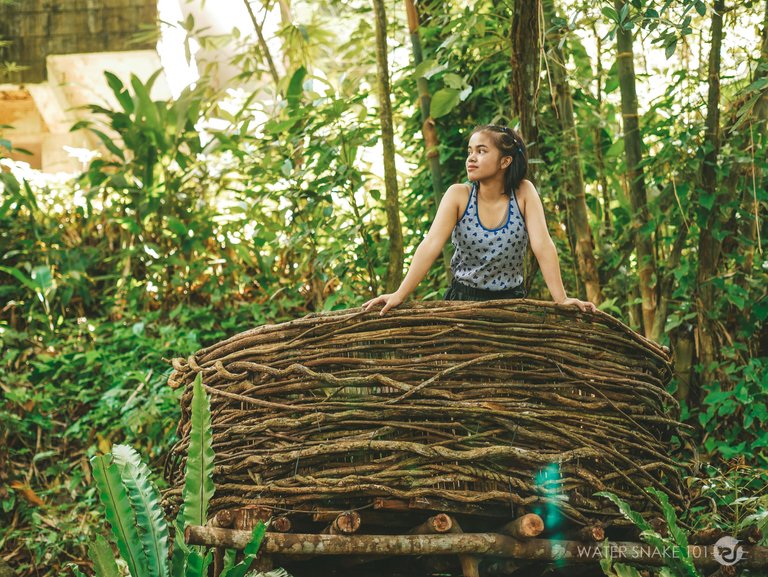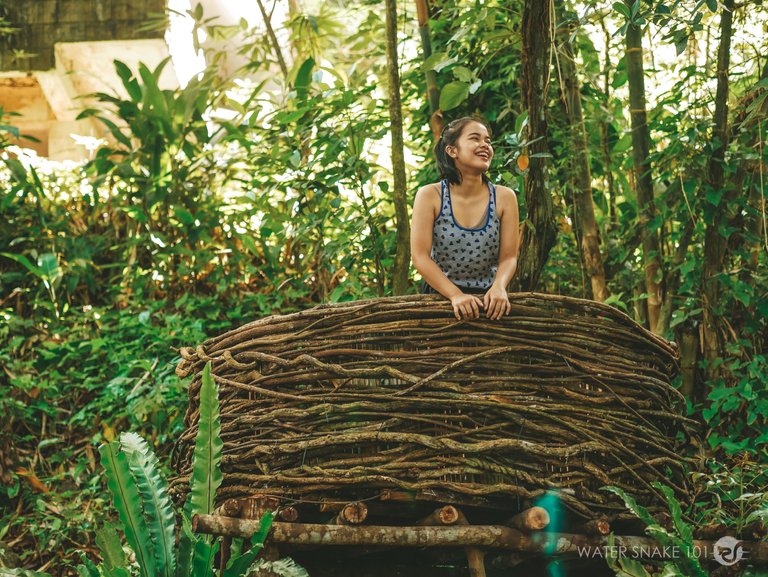 Another picture-perfect spot is made from bamboo. The area has many bamboo trees and probably this is why they this material for this attraction.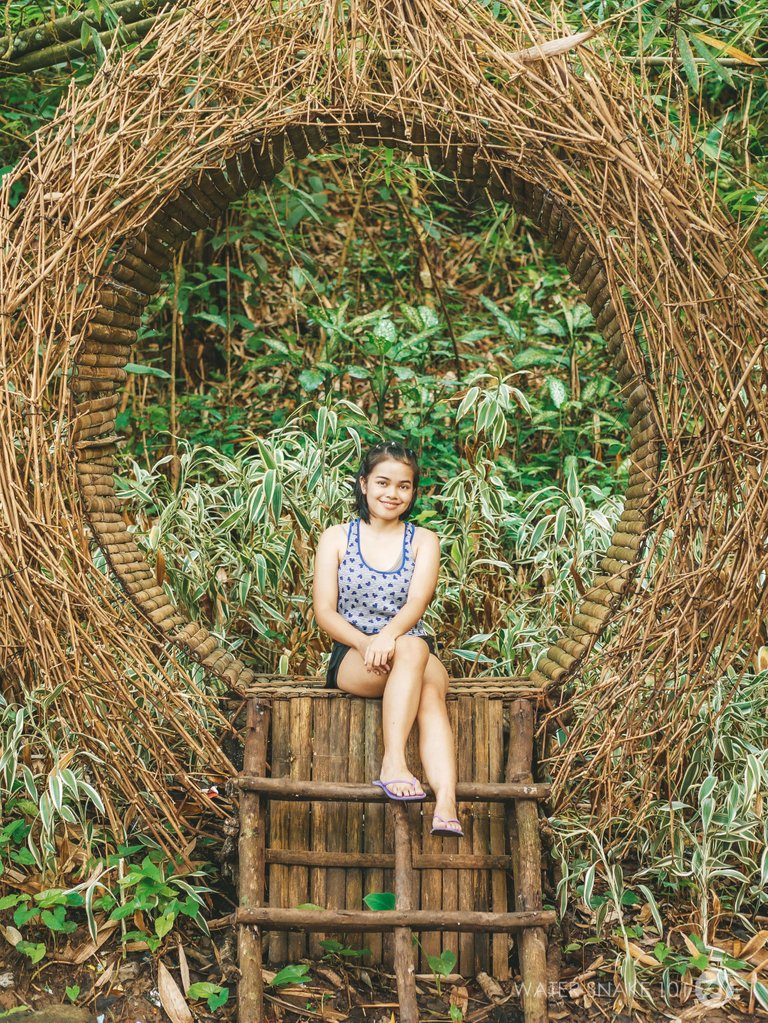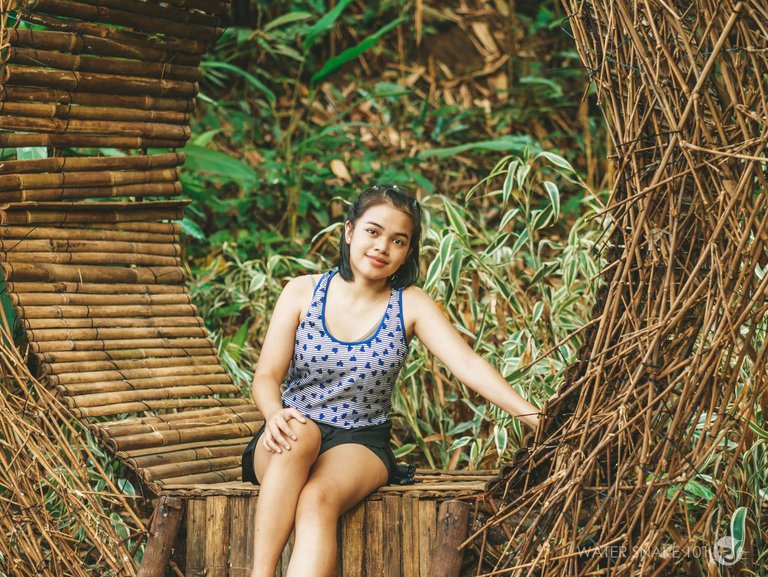 Near the entrance to the hanging bridge, there is this statue of a lady. I just do not know the significance of it to this place. Could be just another attraction or a tribute to the forest spirit that could be dwelling in this river.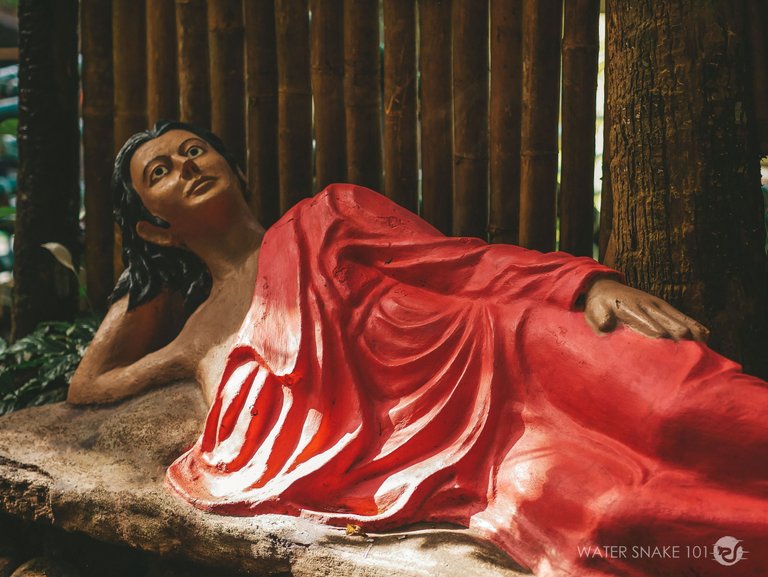 The entrance is very cheap and not only that the food here is also very affordable. If you visit this place there is no need to bring any food with you as they have everything that you need here.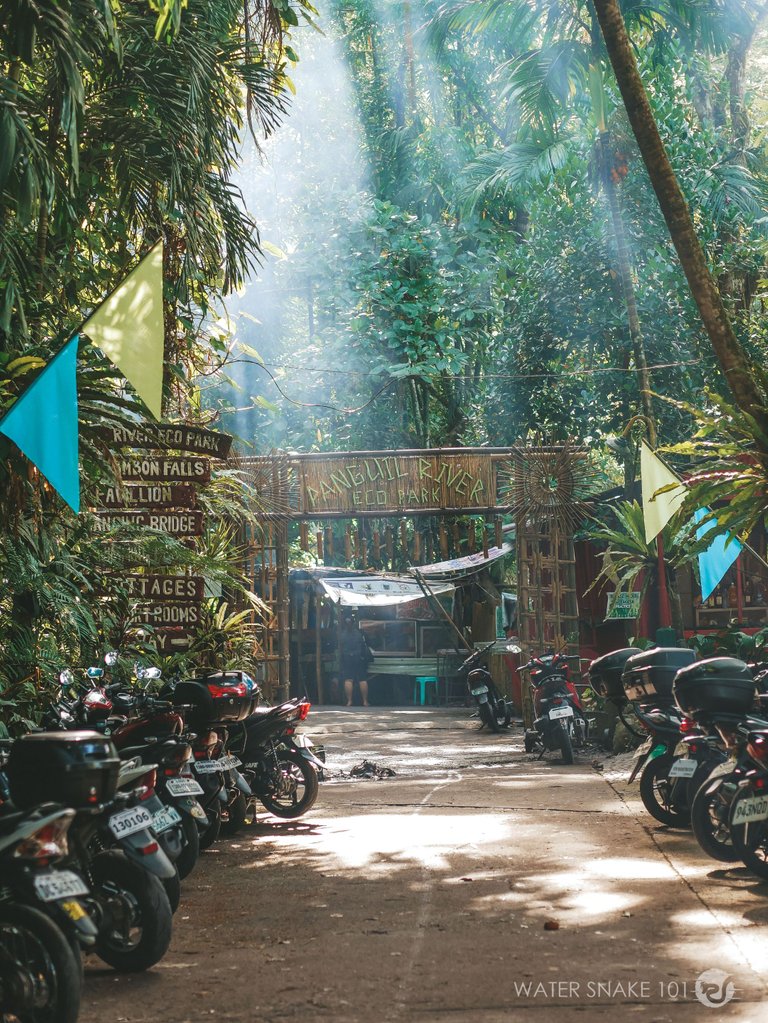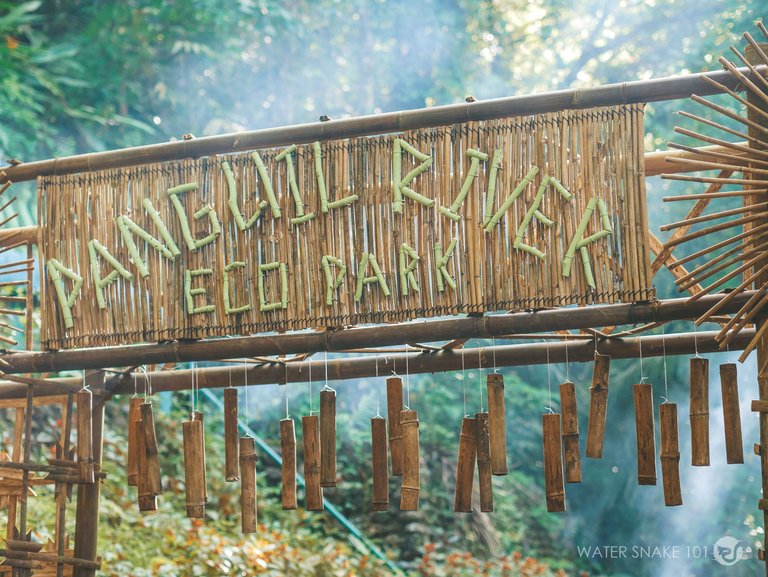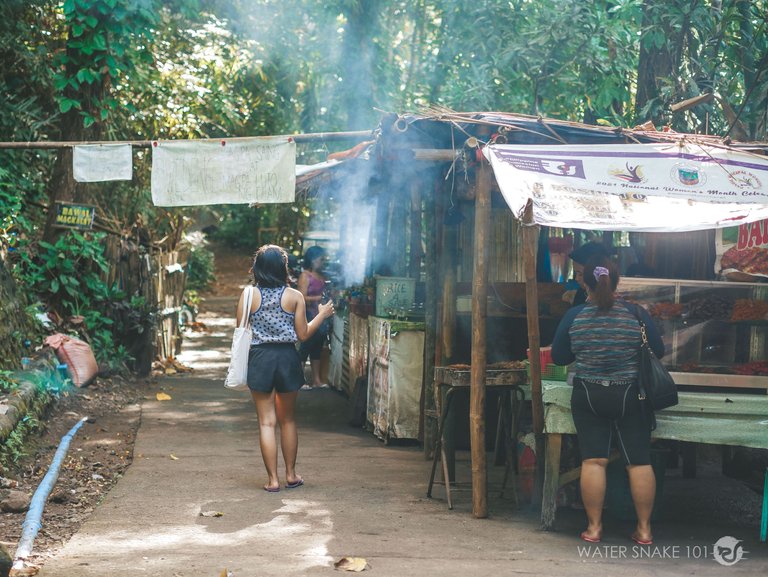 They have rice, barbecue, hotdogs, and pork belly and you could even ask them to cook a dish for you. Ice and drinking water are also available. You just need to tell them your cottage number and they will deliver your order.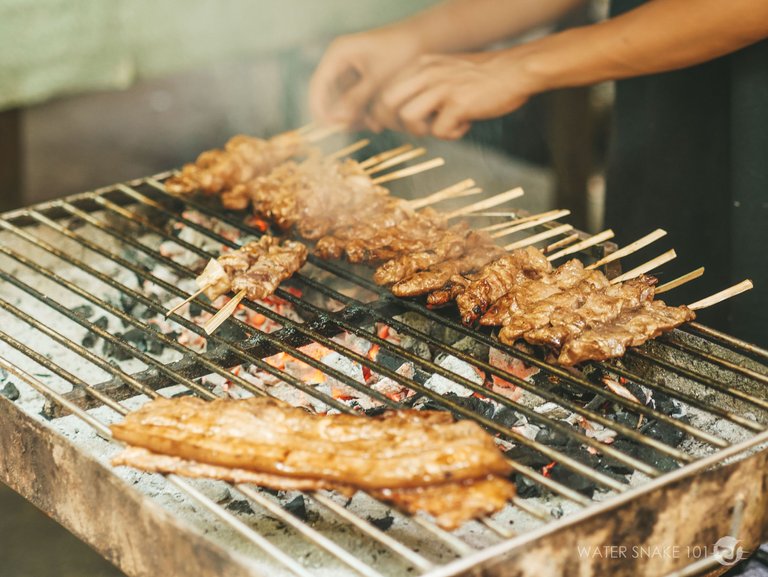 I didn't get a chance to ask for the prices as my wife bought our food ahead of time. But I can say that 1,000 pesos ($18.60 USD) for a group of 12 persons will go a very long way.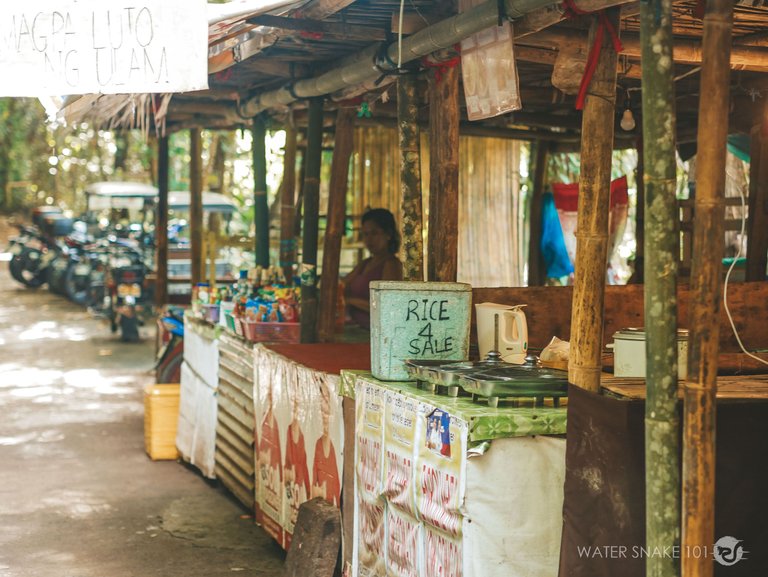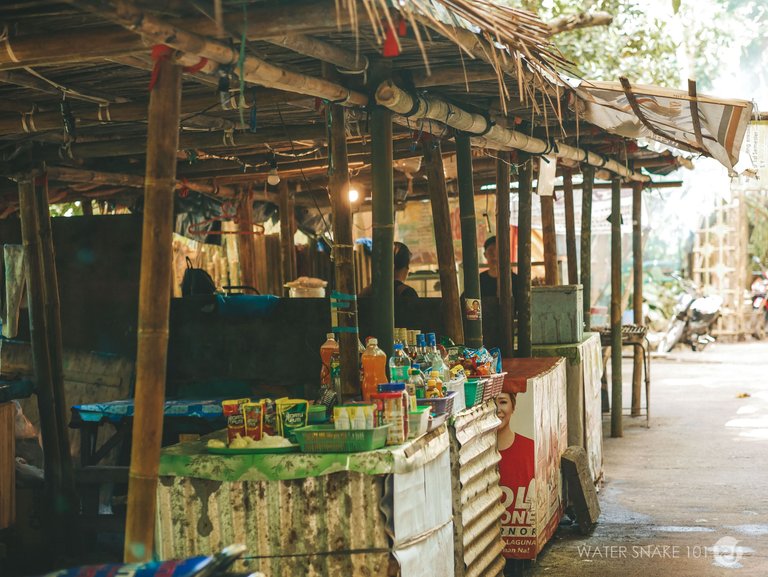 On the way to the river and cottages you just need to follow the sign which is not hard to find.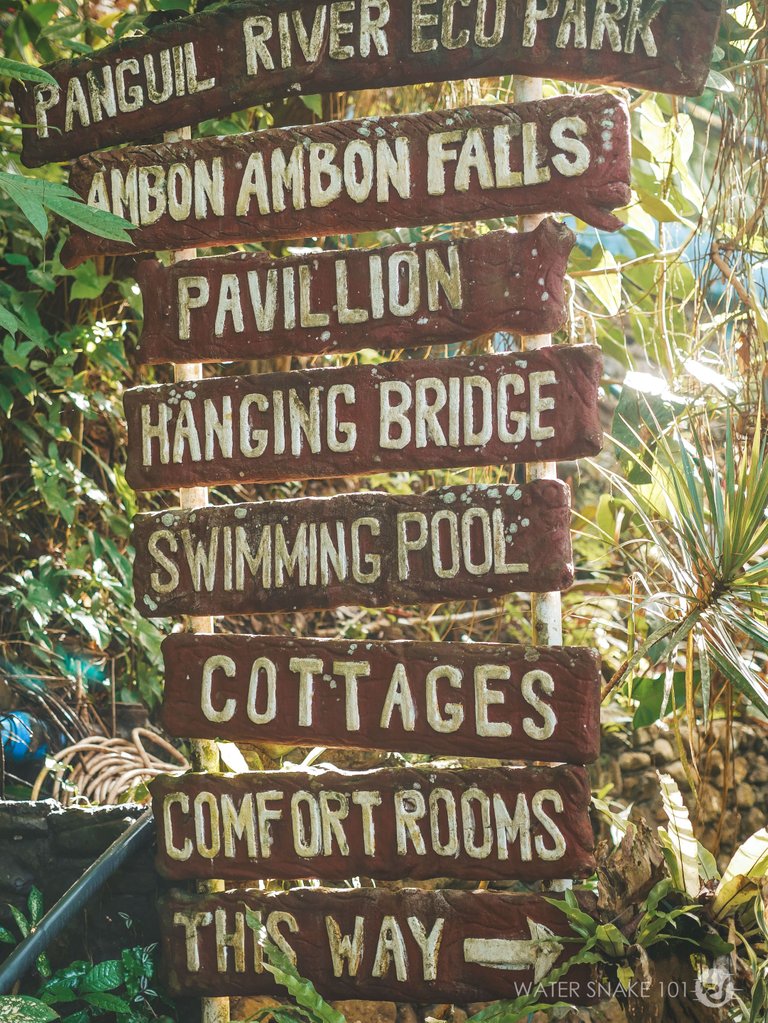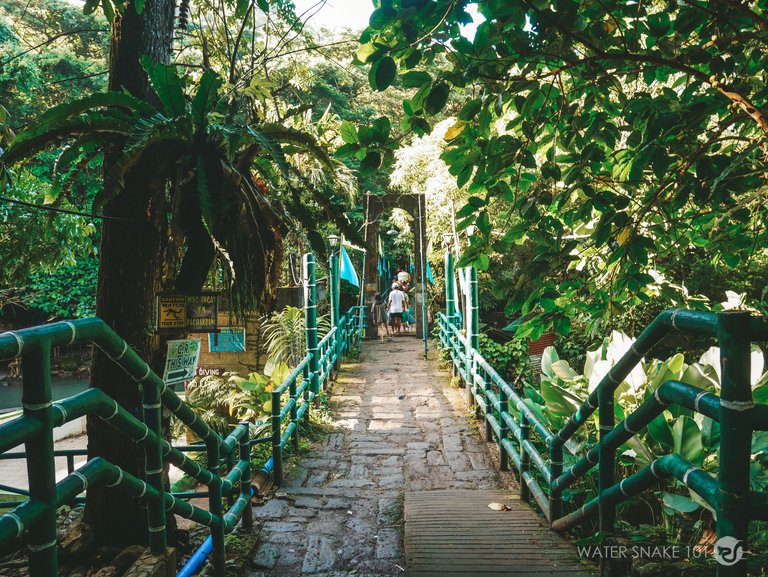 The hanging bridge gives an adventurous vibe and is the gateway to discovery. Every step you make the bridge vibrates and you would feel a bit wobbly at the end.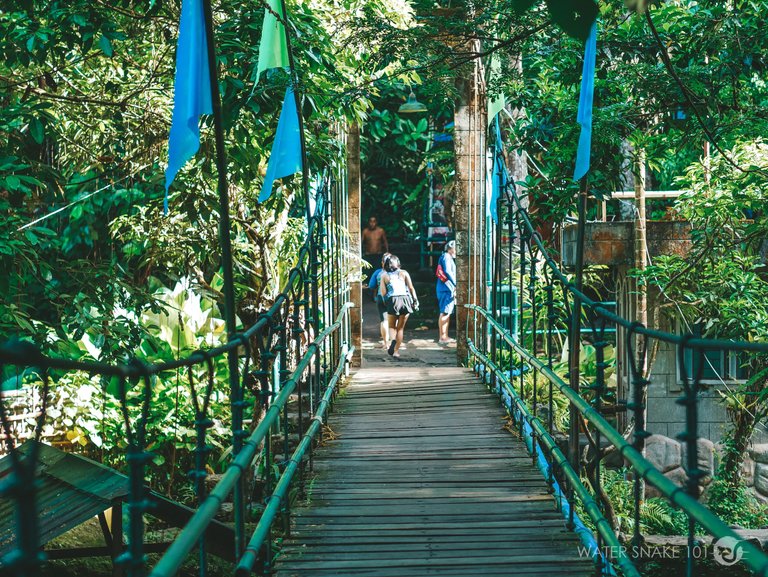 Here you would see the cottages located by the river. It is a great spot to eat, relax and be one with nature. It is relaxing to just see and hear the sound of the river as you have your meal.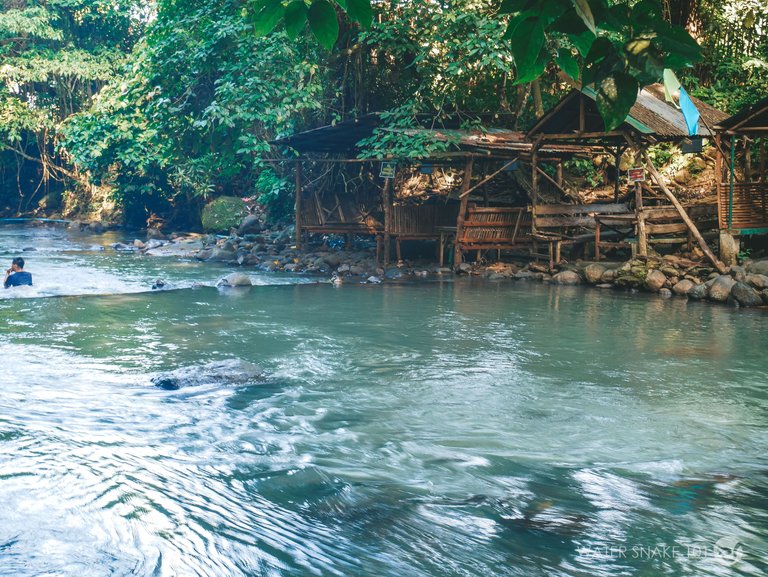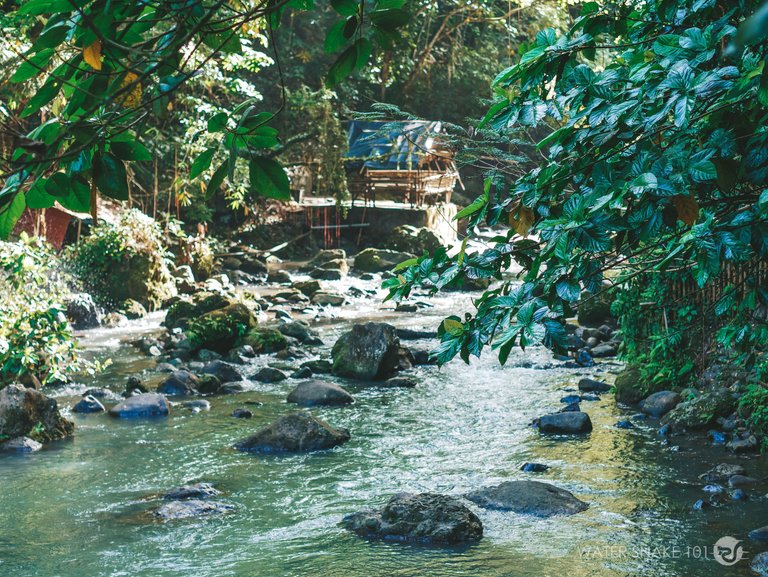 After having lunch you could just go ahead a take a dip in the cool river water. The water is a bit clouded as it rained the night before causing the soil from the mountains to flow down the river. It is advisable to visit when there is no heavy rain. The last time that we visited the water was crystal clear.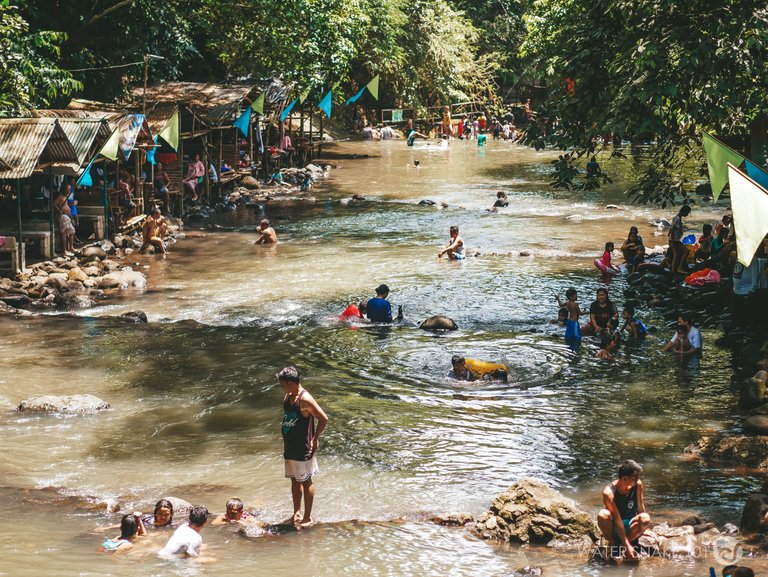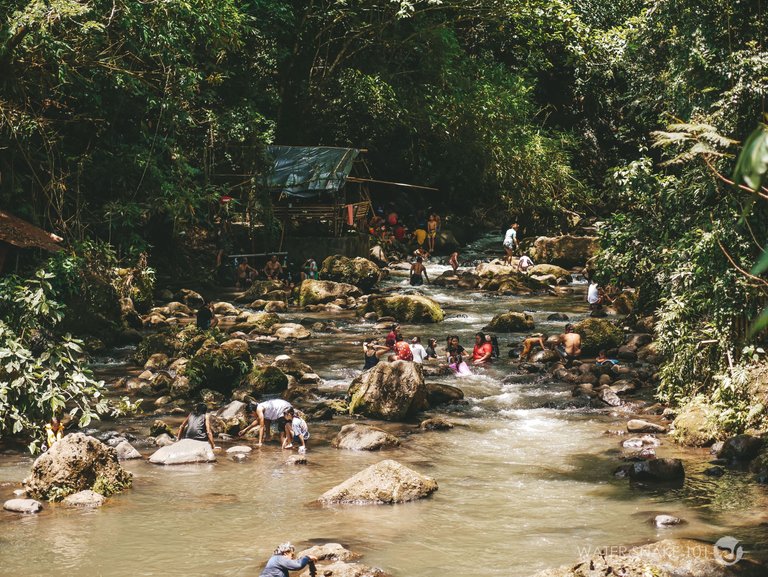 Near the cottages, there are a lot of people swimming. Last time we visited I discovered a secret spot upstream where there are no people around. Like a natural pool covered by trees. I will share with you the secret spot in the next chapter of this location.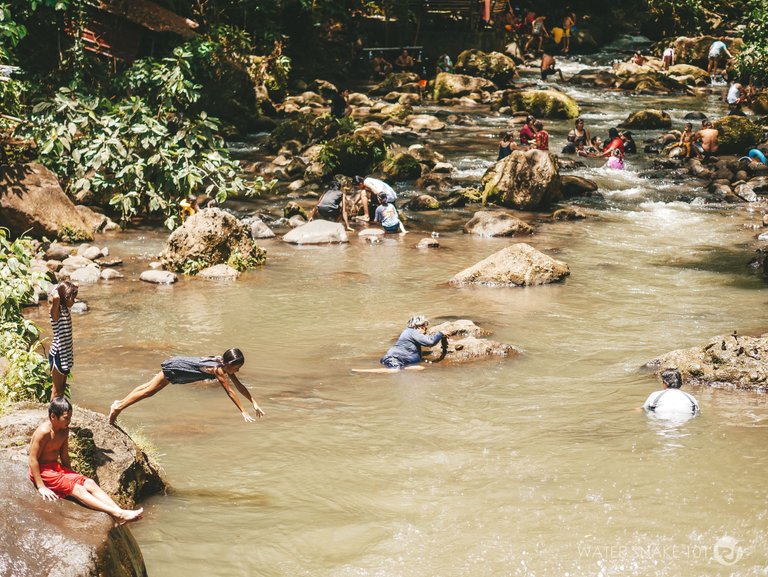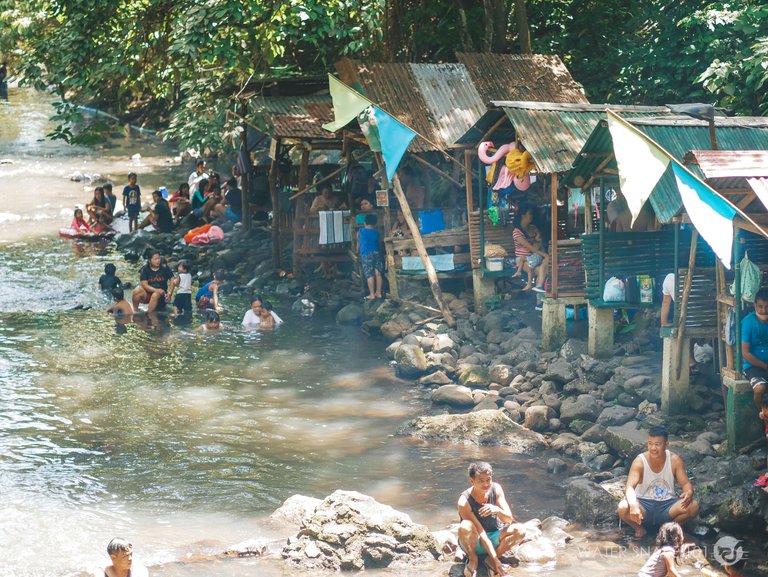 This place is a hidden gem in Laguna and the price is very affordable for locals and tourists. If you are looking for adventure and connect with nature this place is for you.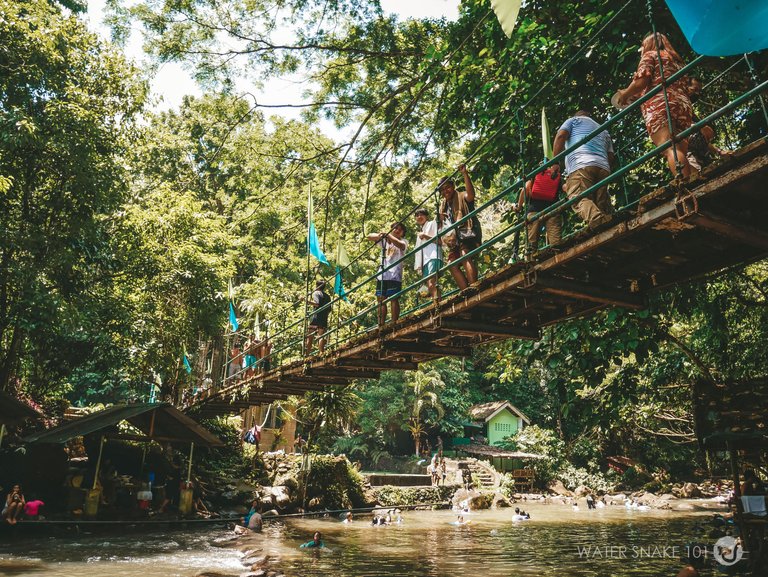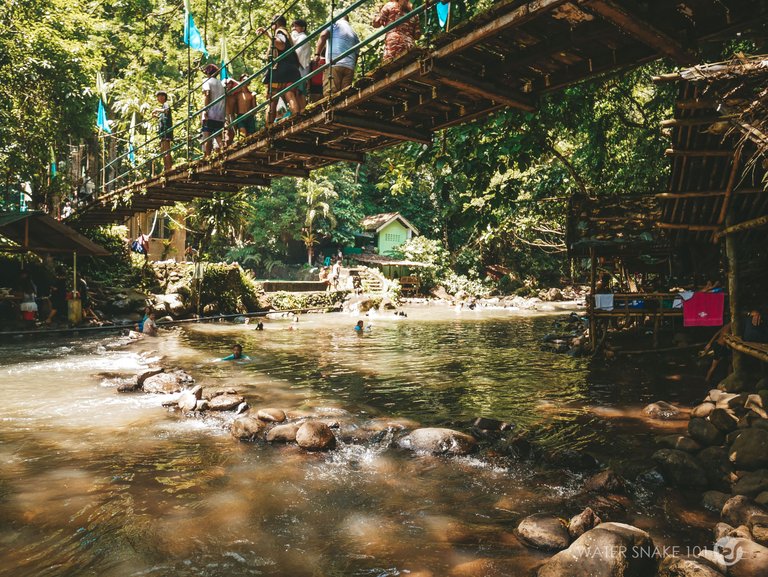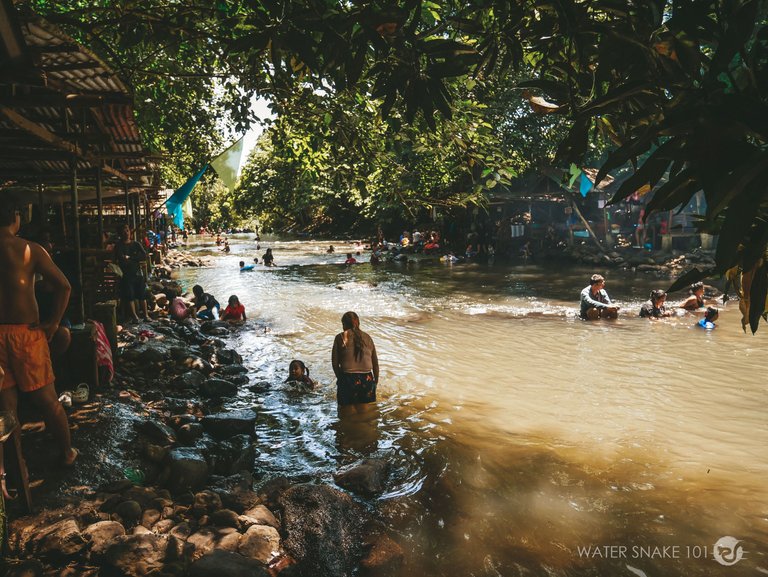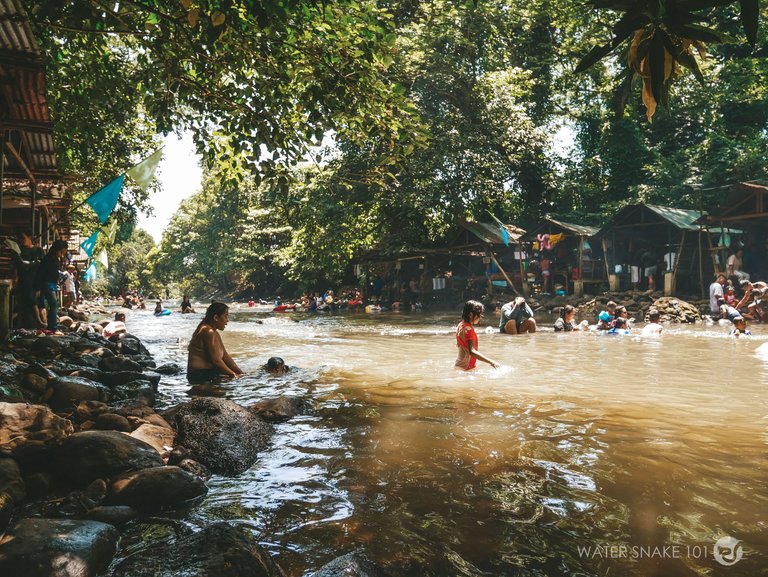 Further up a little bit up the river, more people set up their picnic spots. This is one way to do it if you want to save money and avoid renting a cottage. Although the management closely monitors the visitors to ensure garbage is properly disposed of.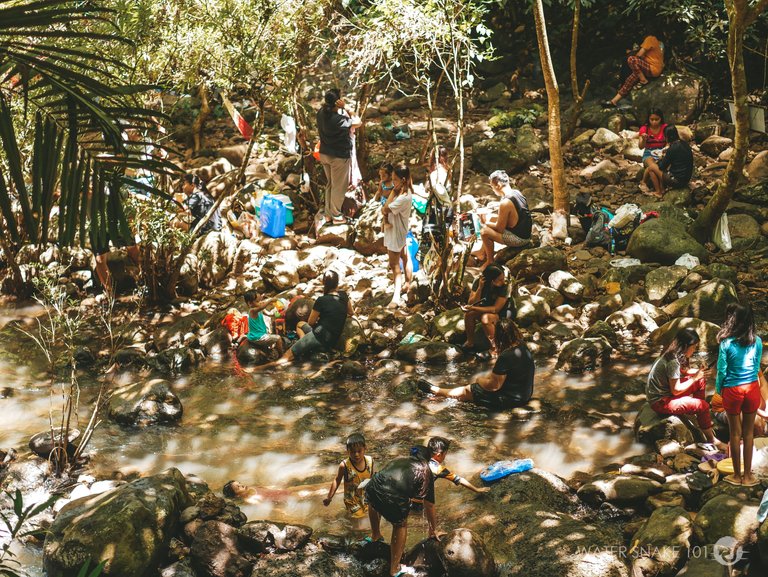 This ends our tour for now and next time I will share with you our adventure to see the hidden fall. The trek to the falls will take you around 20-30 minutes but it is worth it.
I hope you join us again next time to see Ambon Ambon Falls.
See you soon.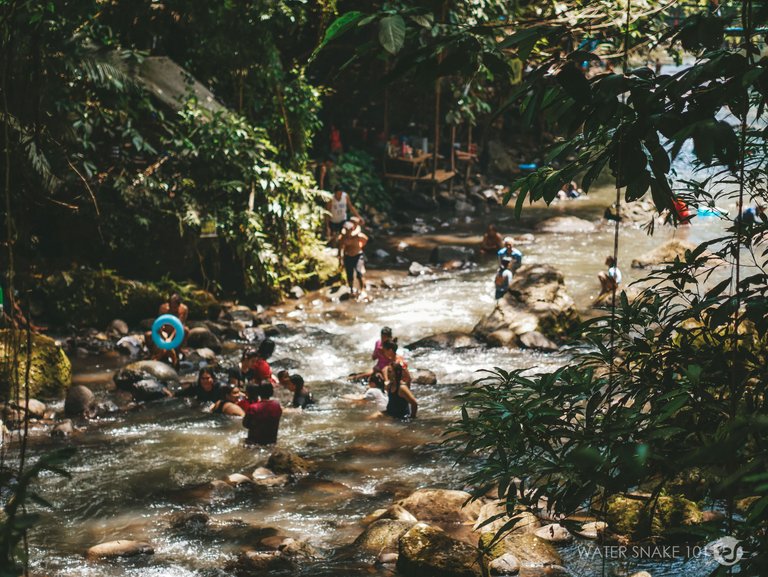 All photos are original and taken with

Lumix GX85 with Olympus 45mm f1.8
and GoPro Hero 9