In this little post I want to show you my favorite place to take photos in Würzburg, which is the old Marienbrücke in the center of town.
Roughly one year ago was the last time I went there. I got up early to arrive at dawn, which is the best time to photograph there, if you want the bridge for yourself. Other times of the day it's usually very crowded - although since Corona that has changed.
In the photo below you see the view you have towards east across the bridge. With the statues, the street lamps and the towers in the background this is a bit like Prague in miniature.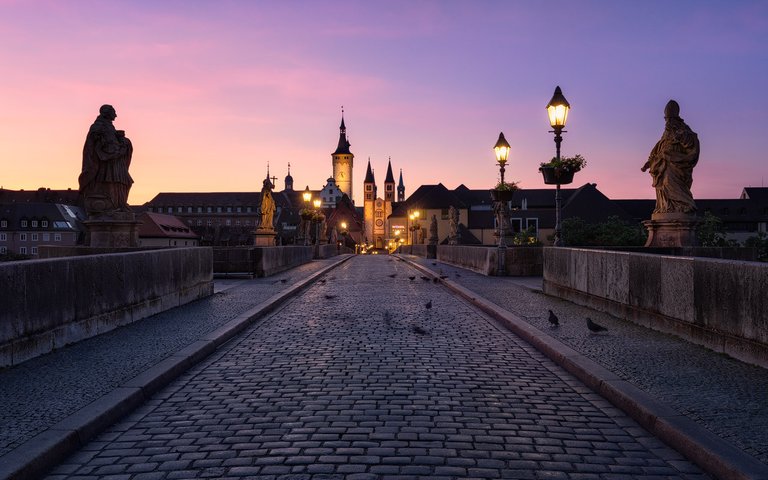 Below I share some behind the scenes, if you are interested.