Heeeyho Readers! Are you planning to travel like a brokepacker?
---
Goddamnit, I'm getting old and outdated.
However, the travel tips here presented still work, just with some added fees here and there. Also, the idea for today's post is a straight rip-off inspired by @macchiata's 3 Basic Travel Websites You Should Know. I thought it would be cool to add three more basic travel websites you should know, especially as a brokepacker.
Check her post the tips: 3 Basic Travel Websites You Should Know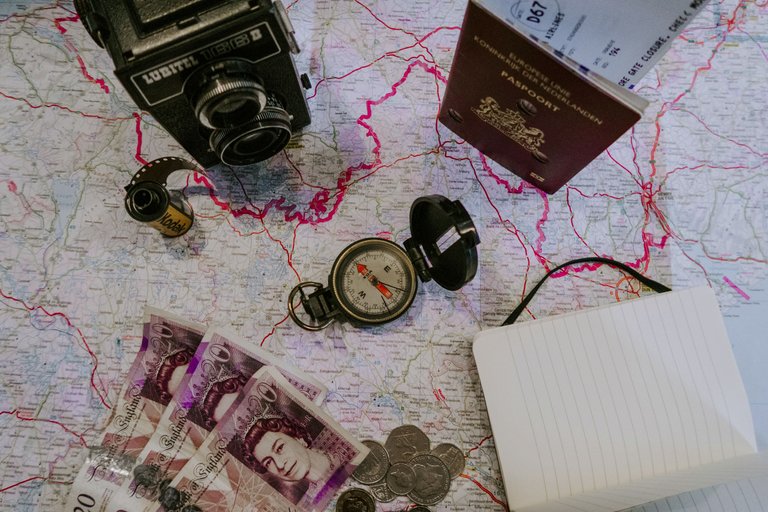 Photo by Denise Jans on Unsplash

---
In addition to Macchiata's list of useful websites, I'd like to add three more. These websites aim for those traveling on extreme budget. Sure, the first two go beyond a source for free accommodation — to be honest, if you are only looking for a free couch, your chance of finding a host is slim. They are, in fact, an amazing opportunity to get deeply into new cultures.
CouchSurfing is a social media for travelers and hospitality exchange service by which users can request/offer homestays or interact with other people who are interested in travel. It used to be amazing 'back in the day'. Since 2020, however, Couchsurfing is charging a $2.39-per-month fee. To be honest, such a minor fee is cheaper than any hostel around the world, plus you'll meet some wonderful people along the way.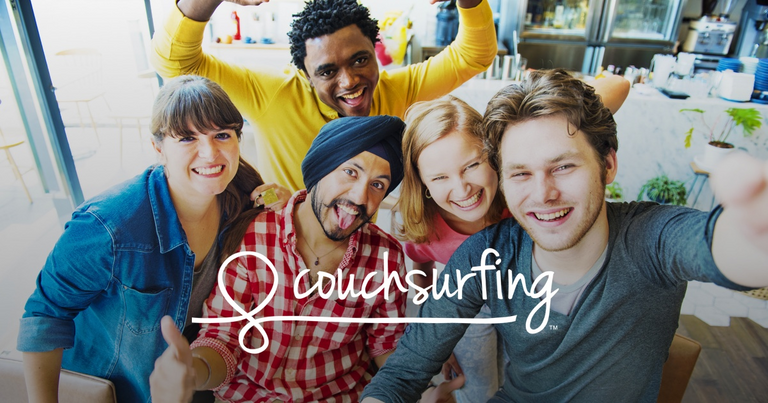 Source: Coushsurfing.com
---
I used Couchsurfing twice during my trips, both in Europe, while cycling across the continent. First, I stayed at an awesome dude's flat in Austria; he got out of his way to pick me and my bicycle in the middle of a rainy night. Second, in Czech Republic, at a lovely girl who offered me a place at her place.
The secret here is to be genuine, send sweet requests, show interest in your host's stories, share your culture, etc. Otherwise, you'll receive a lot of negatives.
Warmshowers is a community of touring cyclists and those that support travelers (focused on bicycle trips). Their platform shares the same principles of Couchsurfing: provide a social media for reciprocal hospitality for cyclists and hosts. Warmshowers is free to use and is registered as a non-profit organization, meaning that they rely upon our donations to operate.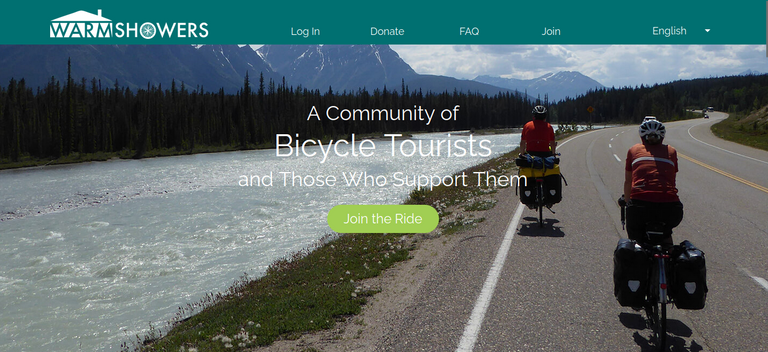 Source: Warmshowers.org
---
Even though I have a registration for many years, I've never had the chance to stay at someone's house through Warmshowers. That said, two friends who cycled from Mongolia to the UK reported the website's worked for them many times. The best we can do is try it out. Or register to be a host and you'll meet the coolest travelers out there — the cyclists xD
This one is for hardcore travelers. Hitchwiki is not a social media like the other two websites, but a collaborative project to build a free guide for hitchhikers. See it as the ultimate brokepacker source of information.
Hitchwiki contains specific tips, for example, for hitchhiking out of large cities, general information about equipment, safety and strategies to quickly and efficiently hitchhike. There are also personal profiles of the hitchhikers, travel stories, photos, blogs and discussion forums.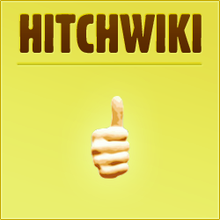 Source: Hitchwiki.org
---
This website has saved me time in various circumstances around the world, like getting the hell out of Buenos Aires in a hitchhiking trip across Argentina and Chile. Whenever I'm set for a moneyless trip, a quick look at Hitchwiki helps me avoid getting in trouble. Users also share free camping spots and how to navigate through cities as cheap as possible.
Conclusion
If you are considering the brokepacking experience, these three websites — along with Macchiata's — will not only save you money, but will definitely make the trip a lot more interesting. Always remember: the goal of a brokepacker is to meet people; saving money is just a precaution.
I hope that you find inspiration to get out there, knowing that the world is good and there's plenty of people willing to help a fellow traveler.
Peace.
---
Did you know that I have a book out? Check this!
Access Link: https://www.amazon.com/dp/6500272773?

---
If you enjoyed this post consider leaving your upvote for a hot coffee.
~Love ya all,

---
Disclaimer: The author of this post is a convict broke backpacker, who has travelled more than 10.000 km hitchhiking and more than 5.000 km cycling. Following him may cause severe problems of wanderlust and inquietud. You've been warned.
---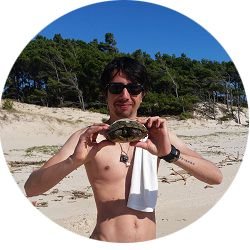 I'm Arthur. I blog about Adventure Stories, Brazil, Travel, Camping, & Life Experiences.
Follow me to stay tuned for more craziness and tips.