Read this post on TravelFeed.io for the best experience
---
---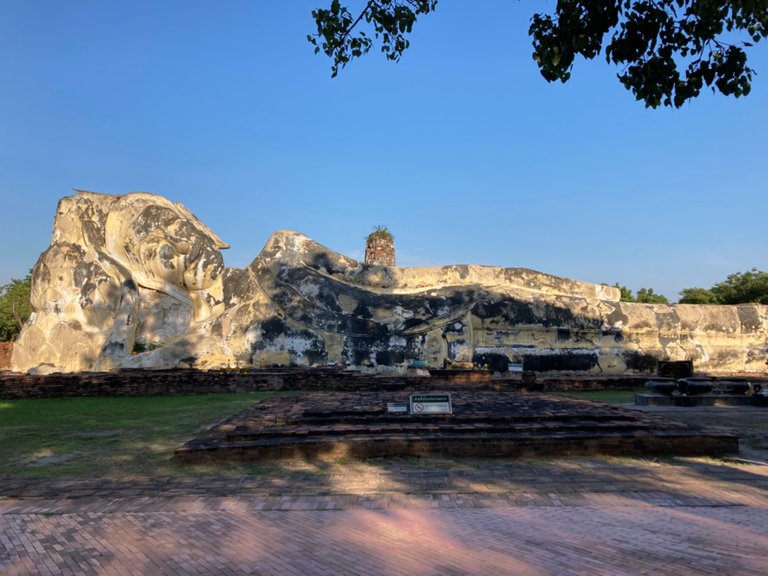 Lokayasutharam Temple
After leaving Niwet Thammaprawat Ratchaworawihan Temple in Ayutthaya, we went on to Lokayasutharam Temple. This temple is located in the World Heritage Area and it has an ancient history. It is believed to have been built about 500 years ago.
Lokayasutharam Temple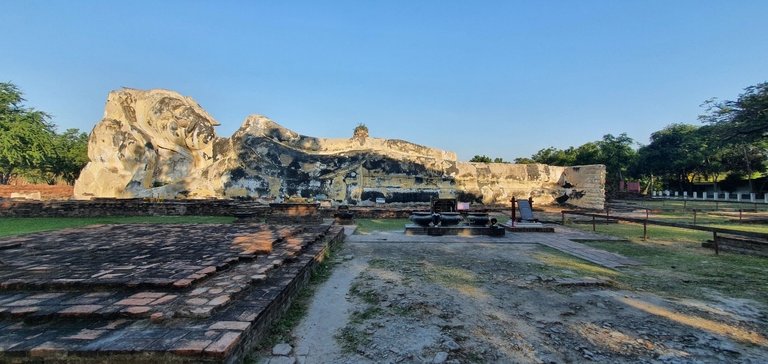 Lokaysutharam Temple
The largest reclining Buddha in Ayutthaya is here, 42 meters long and 8 meters high, majestically located outdoors. *Behind the Buddha image remain the ruins of an ordination hall or viharn. This temple is one of the highlights of the temples in Ayutthaya, attracting both Thai and foreign tourists. And for those who are interested in studying history and archaeology, there is no entrance fee for this temple. There is also free parking, but it is limited.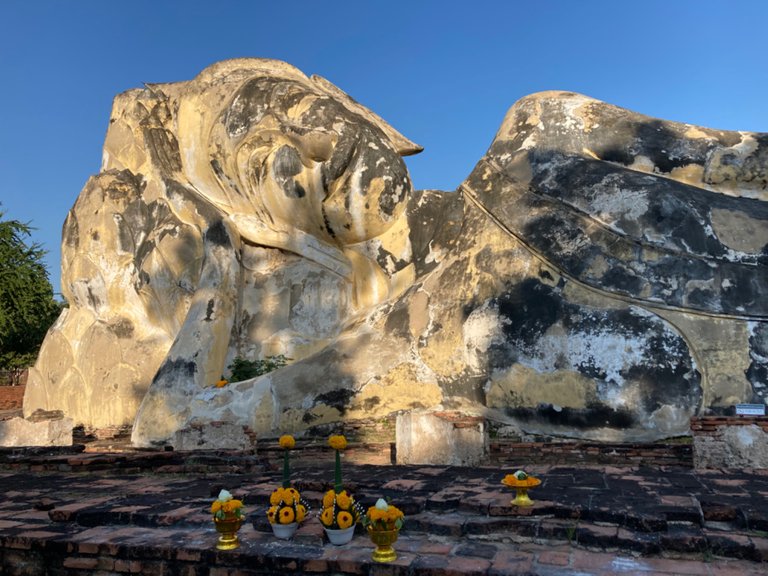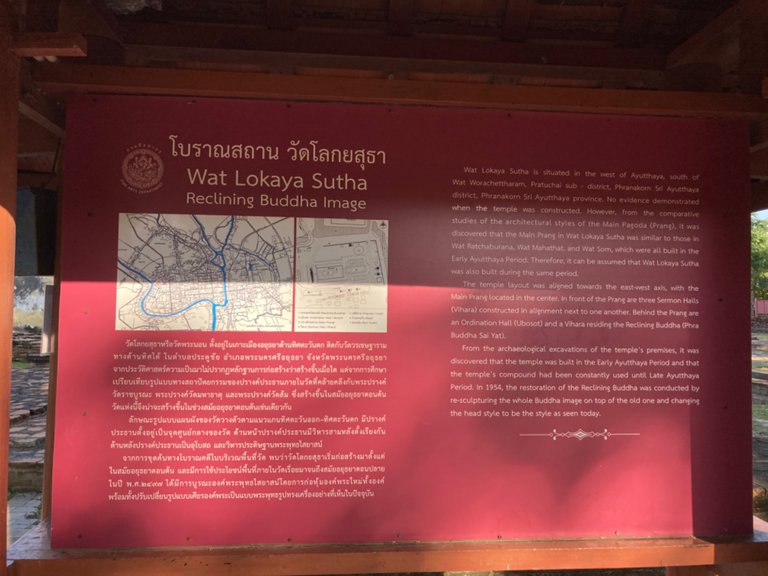 Previously, I had told my friend that I wanted to eat Isaan food. After paying homage to the Buddha my friend brought me to a Thai Isan style restaurant. The restaurant, named Tam Nua Krua Pa, located along the road, has about 15 tables. It is not recommended to come around noon because there are many customers, so you may have to wait a long time. We came around 5 o'clock. By the time we arrived there were about 3-4 other tables already full. After we finished eating, about an hour, all the tables were already full.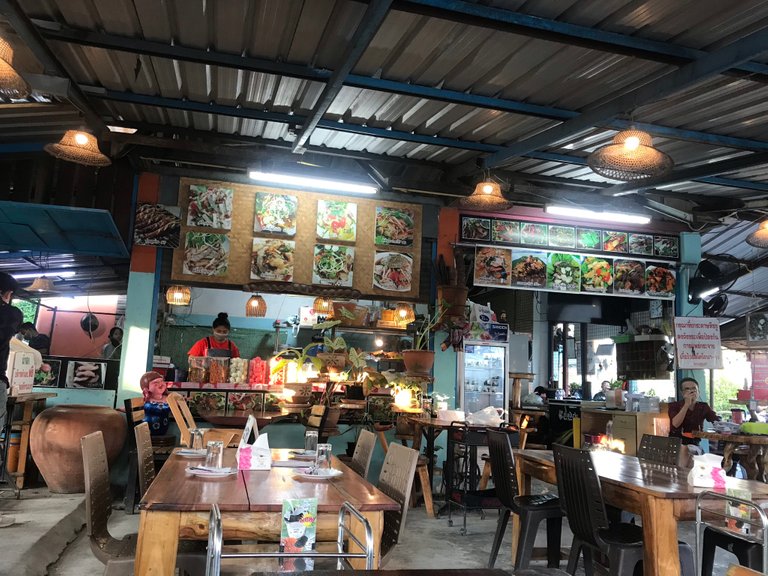 Tam Nua Krua Pa restaurant 
The recommended food here is papaya salad, tomyum chicken feet, and grilled pork neck. The price is good for people on a budget, starting at 40 baht.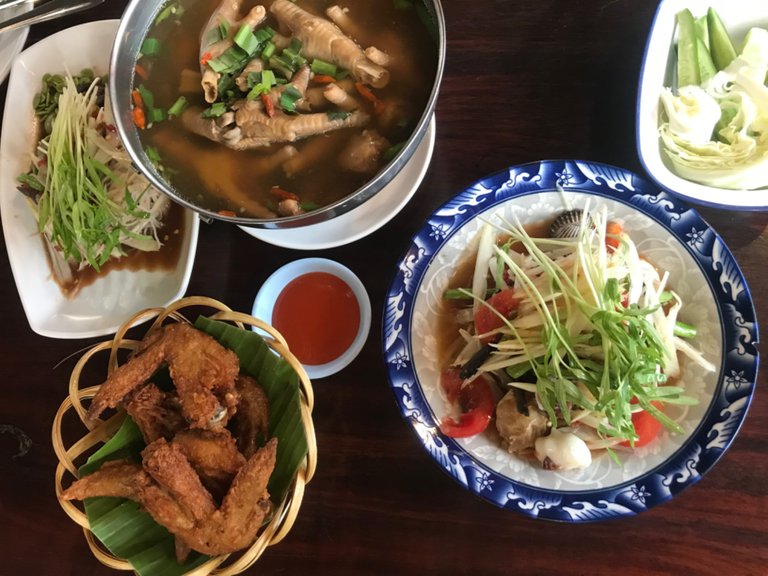 This is our food
A medium spicy papaya salad with seafood and young morning glory on top. It was sweet and delicious.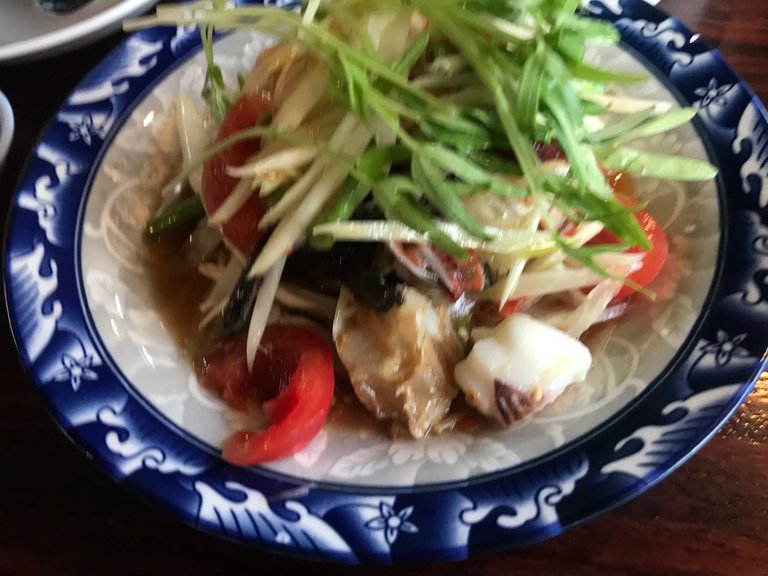 Crispy fried chicken wings, eaten with chili sauce.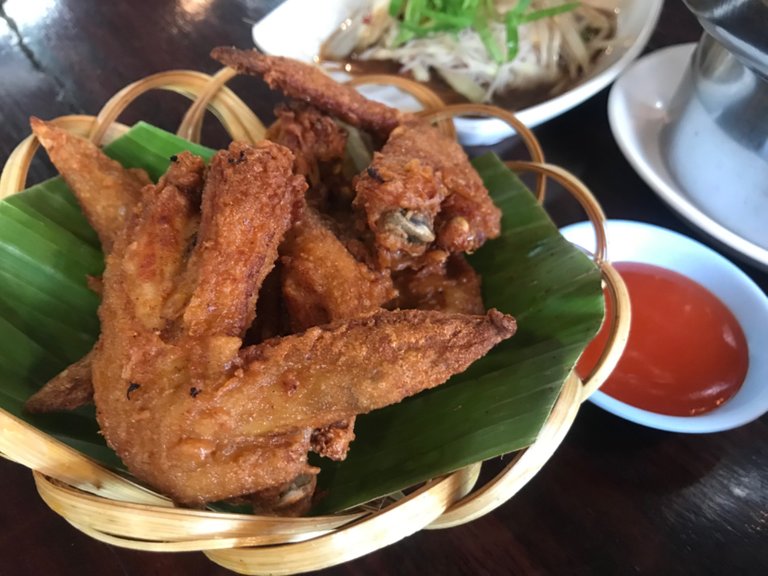 Super lukthung or tomyum chicken feet. This pot is the highlight of the restaurant. The taste is mellow and rich in collagen 😅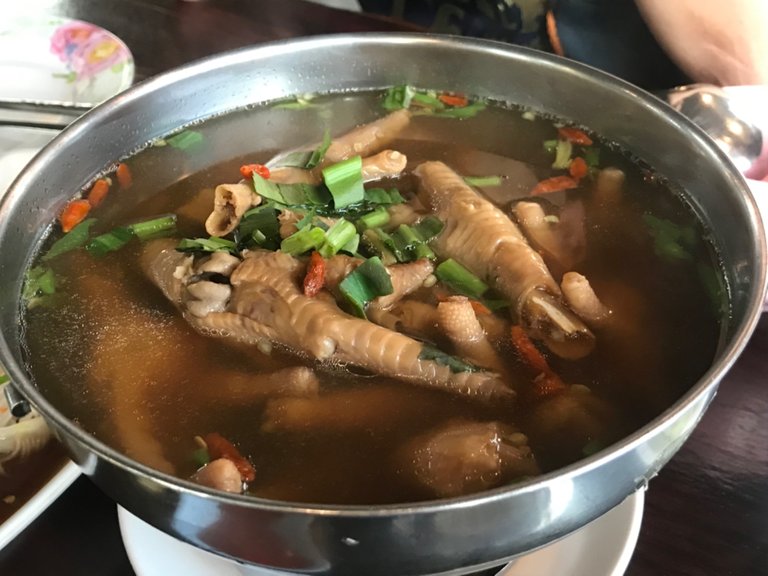 Boiled white tiny noodles, served with papaya salad, go well together.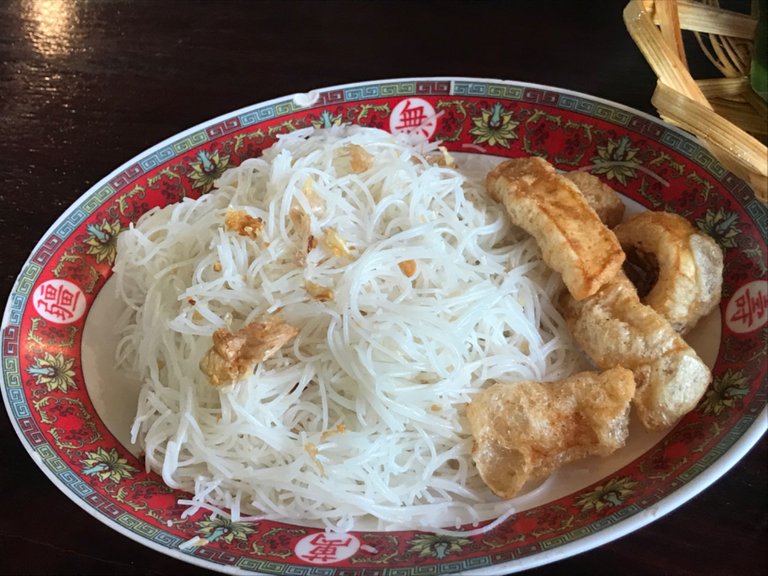 Fluffy catfish salad with spicy sauce.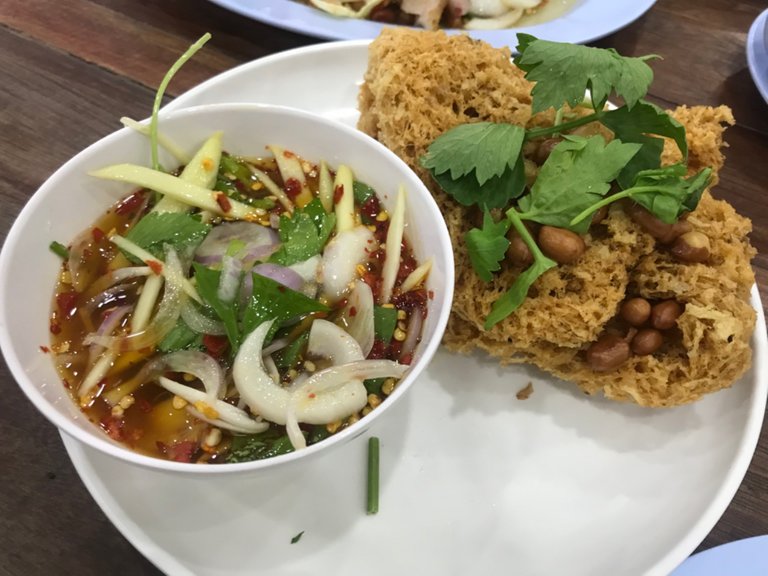 Vegetables are self-service, you can choose whatever vegetables you want.
Every dish was delicious like the reviews on the internet said. Next time I go to Ayutthaya, I will be back for more!

Thank you for stopping by my post. If you enjoyed reading my post, please upvote & follow me for more posts and photos about life in Japan 🇯🇵 and Thailand 🇹🇭
---
View this post on TravelFeed for the best experience.