Consider the reason behind this trip as a combination of how much I value my friendships (or my relations in general regardless the type) and my wanderlust. In this case, the only chance I had to meet my biker mate Axel was to do almost 1000km in 2 days as he'd have an overnight at Meteora during his duties as a motorcycle tour guide. I gladly took the chance.
Meteora is the most impressive rock formation in Greece hence it's also one of the most famous attractions of the country. As nothing is a secret anymore under Google I'm not gonna post much info about it here that is just one click away from you anyway but I'm gonna tell you this: It is in the top 3 choices of most visitors of Greece and I haven't met a single one of them to regret their visit. Images are waiting impatiently to speak for itself.
I start early in the morning leaving Athens behind on a super sunny day and since the whole trip is like a time trial I am obliged to take the toll road. I hate it but gets you from A to B faster than any other. I don't have exciting stories to tell about this part which I spent almost entirely on 3 digit speeds (km/h) flirting with the top speed in times I was I could beam myself to my destination. As I come close to Kalampaka though, riding on the E92, the first view of the Meteora rocks makes me stop for my first picture: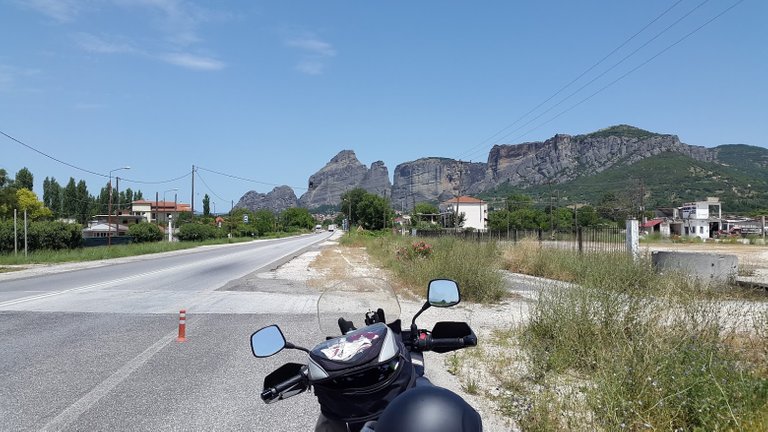 This wall of rocks sculptured by nature impresses in size and shape and intrigues your imagination about how it will look/feel like from close. Since I have arrived almost an hour before our meeting plans with Axel I take the chance to take a few more pictures from a closer distance before we tour the thing later together. And it gets more impressive: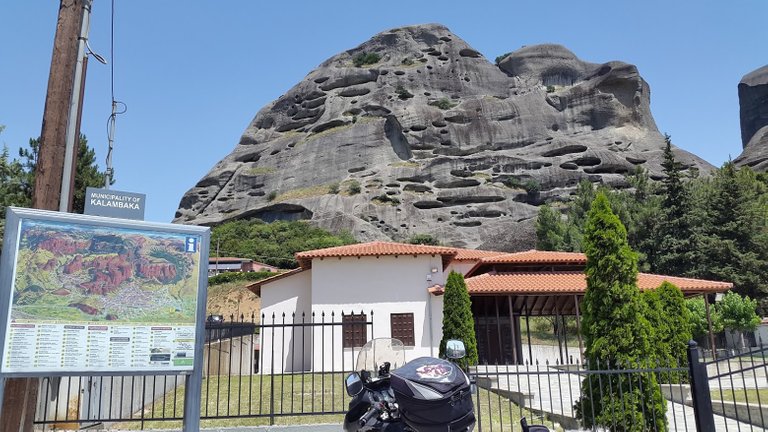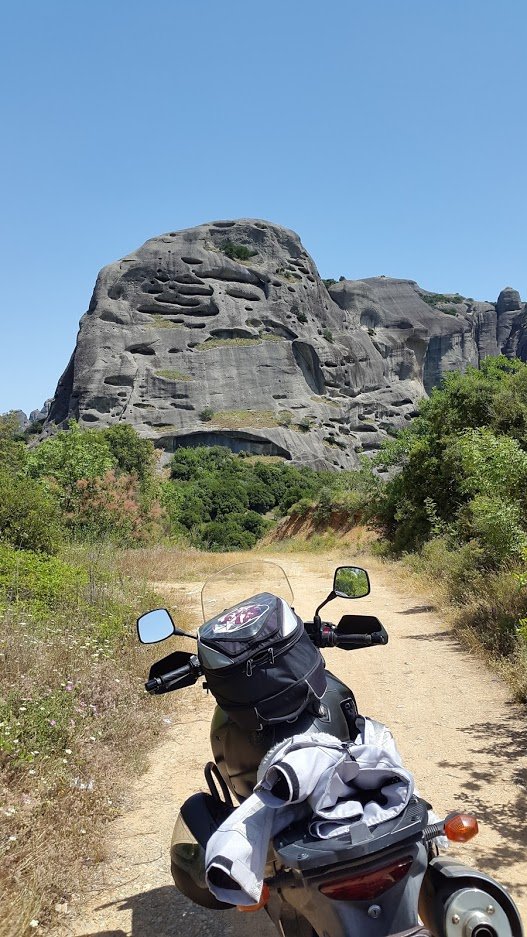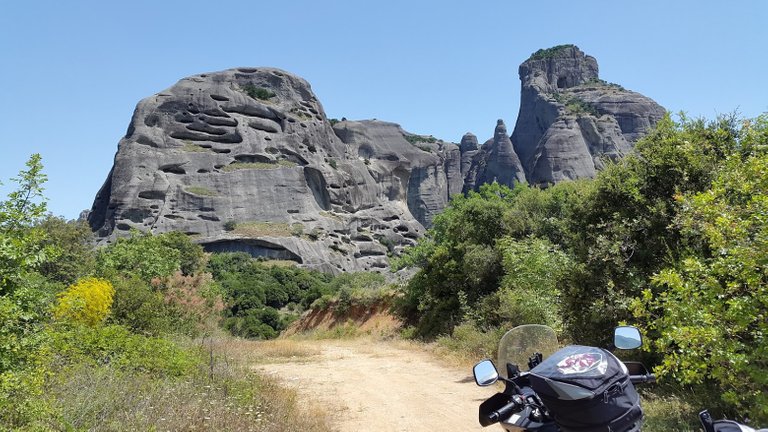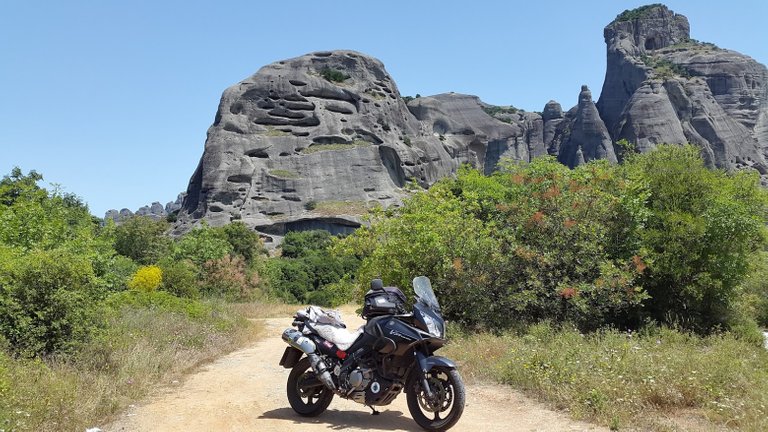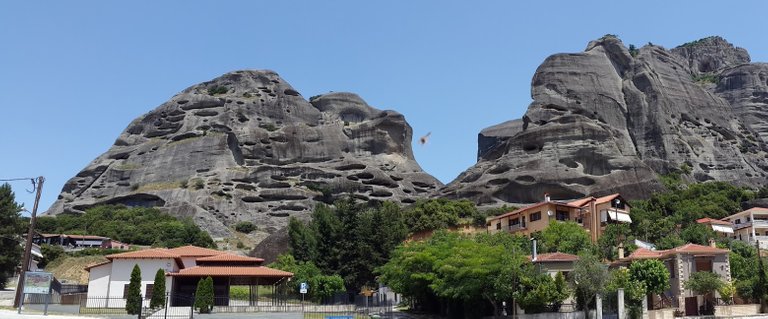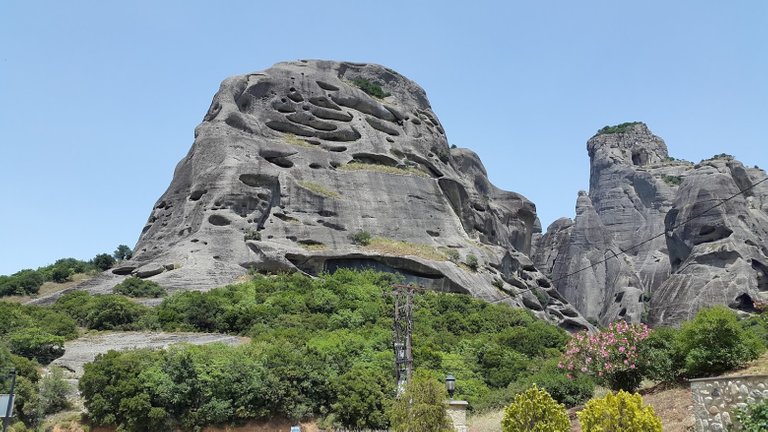 The above images are a result of me trying to find view points at the nearby village of Kastraki, West of Meteora. These rocks owe their artistic finish to the huge river that used to sculpture them an eternity ago. You can find unique boulders around like this one:
Feels like they jumped out of a cartoon!
After spending a happy hour picturing those beauties around, I go to the hotel where we'd meet with Axel and shortly after he arrives followed by the group of bikers he was guiding: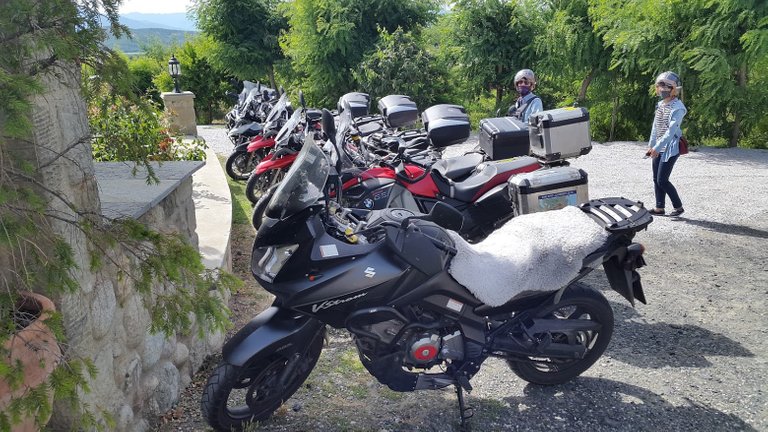 Always nice to meet a mate of mine after some time and as a bonus most of the guys in his group are a joy to spend time with. They had pre booked a mini bus to tour Meteora so I jump in as well and we all get the chance for a ride around this nature's masterpiece. As much as I love driving myself, I can't complain that this time someone else is doing this for me and I have free hands and time to take some more pictures on the go: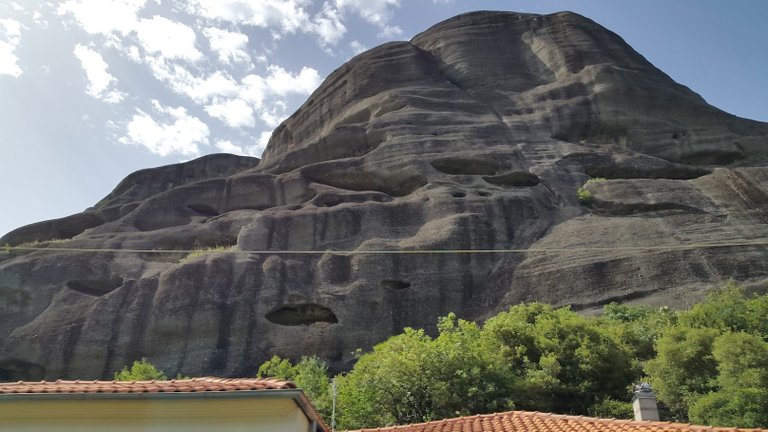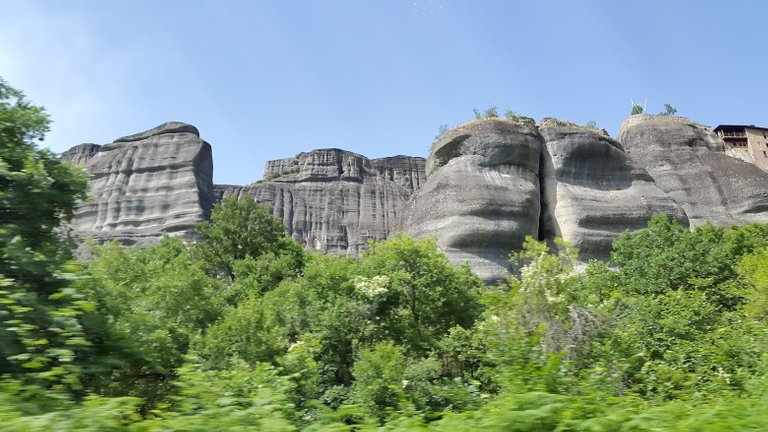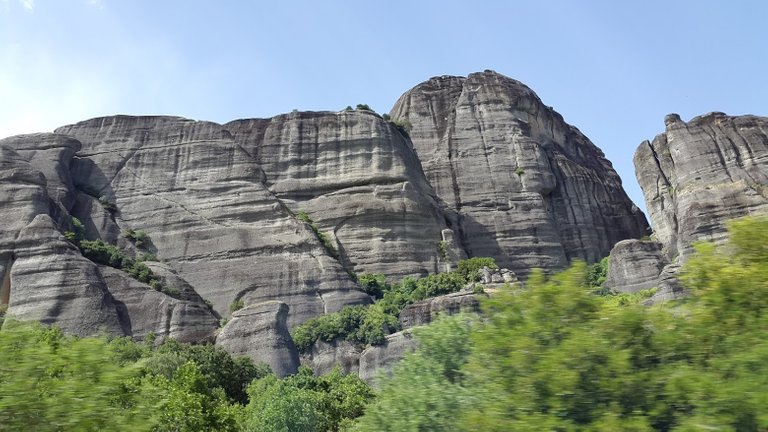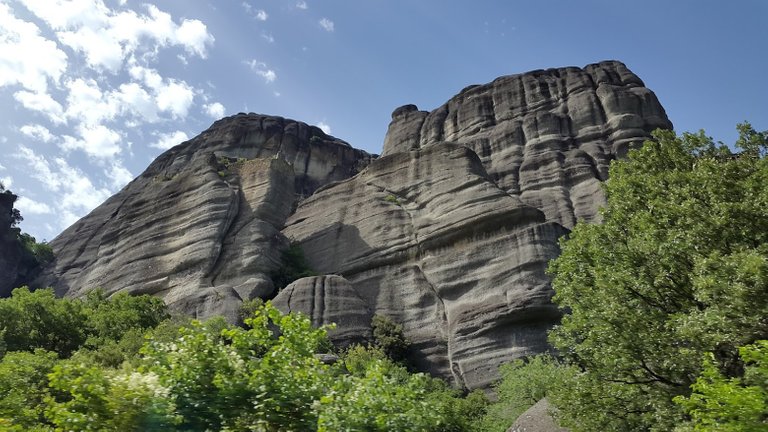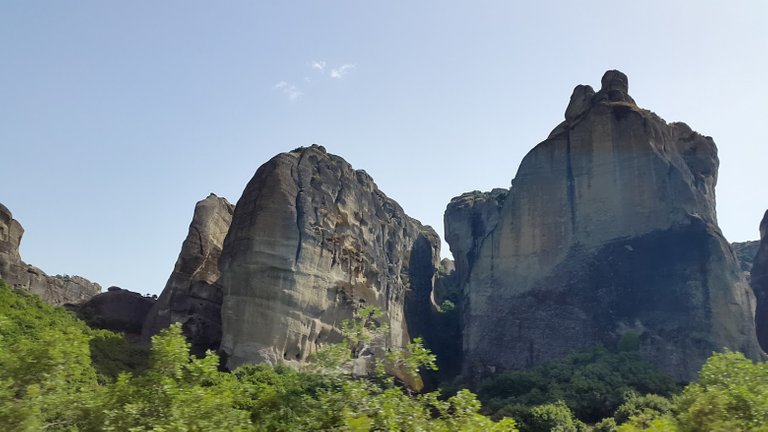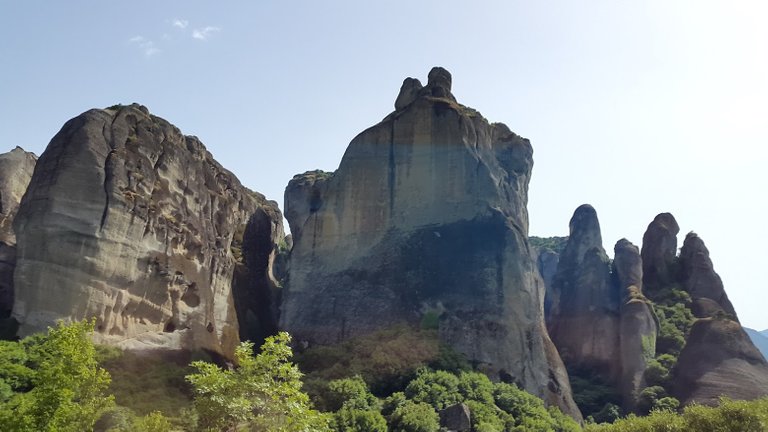 Another impressive thing about Meteora is the monasteries on top of those extraordinary rocks. The first eremites arrived there before 1000BC. We start having the first views of the one dedicated to Agia Triada (Holy Trinity):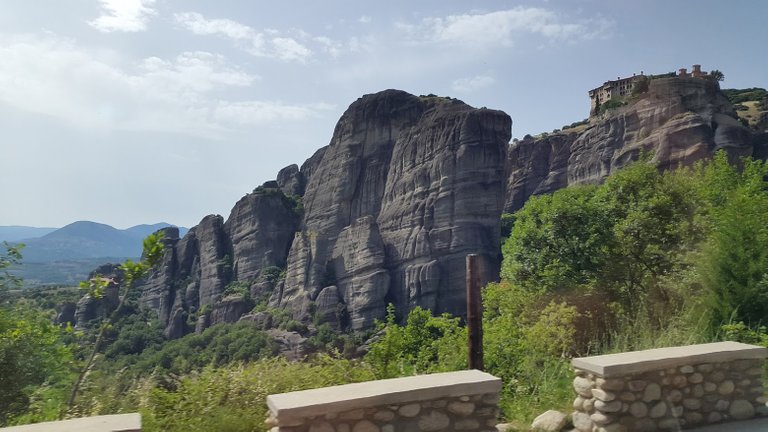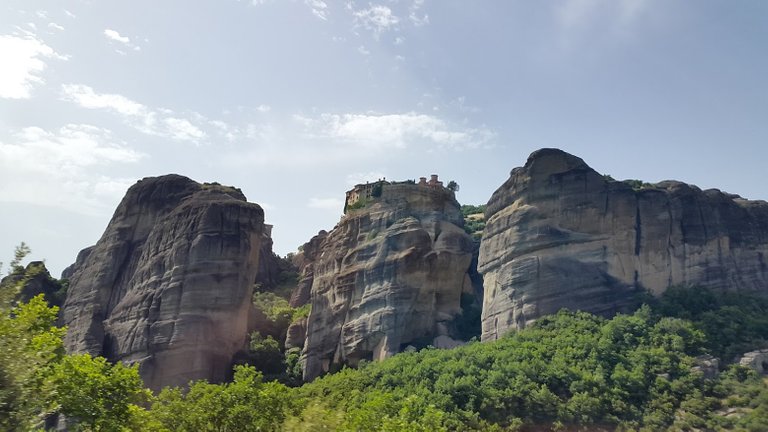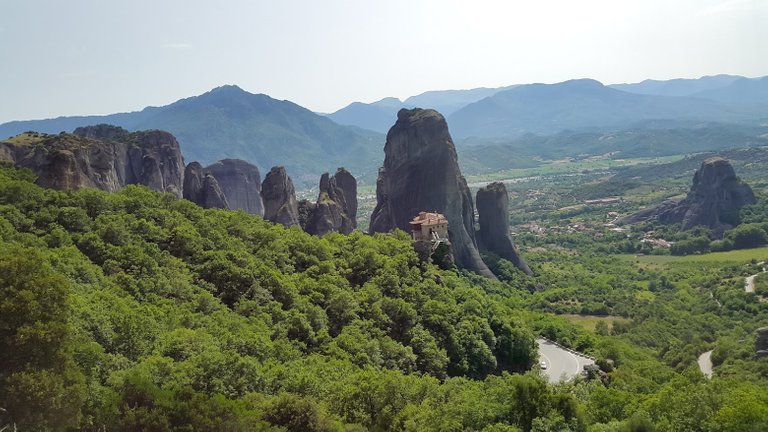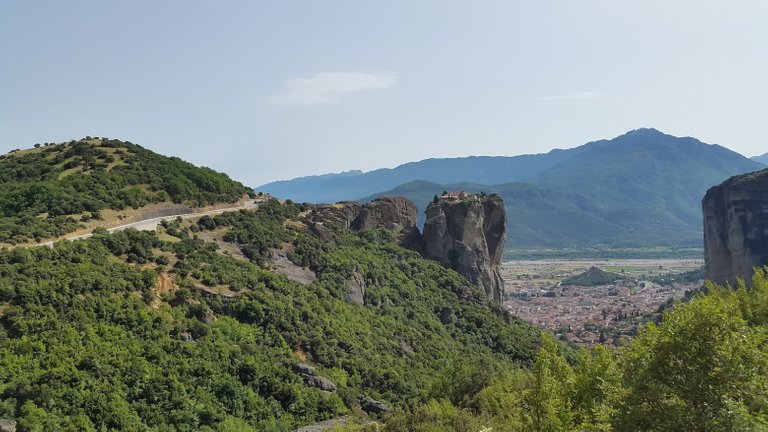 "Agios Stefanos" never runs out of nice view either: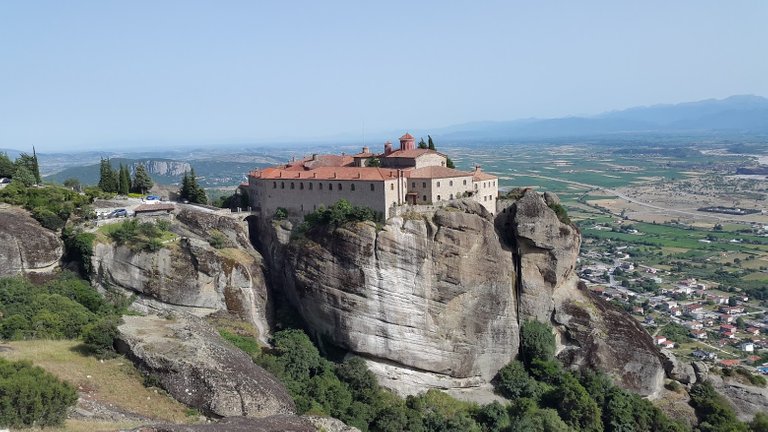 The whole route around feels like a perfect view point - problem is you don't know what to capture first: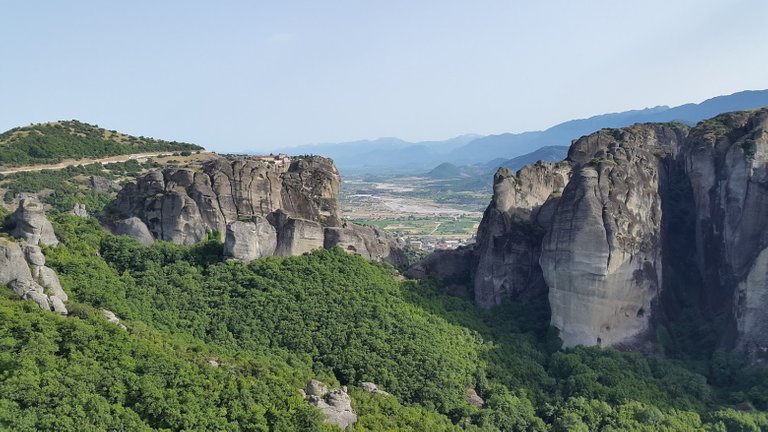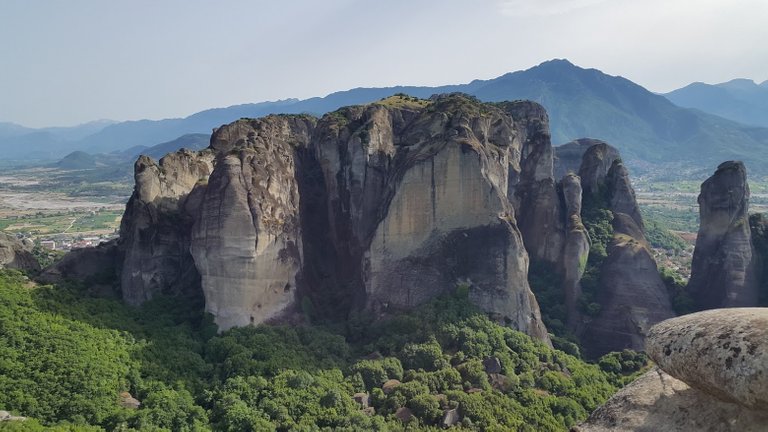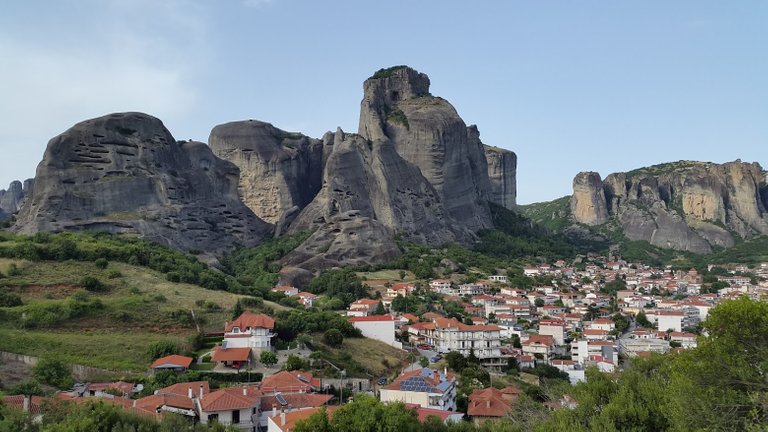 We take the chance to walk around those rocks for a while and have a close look: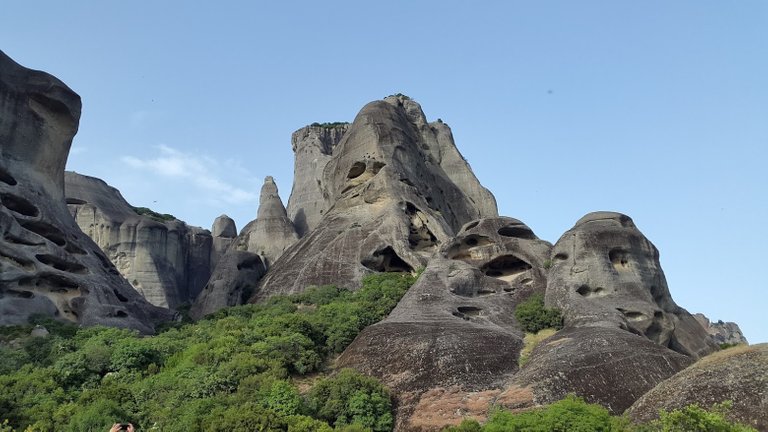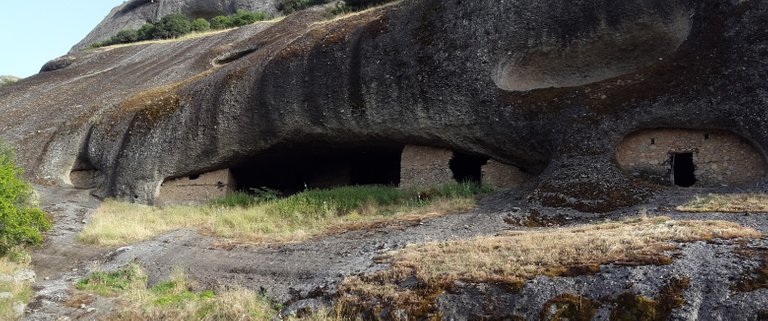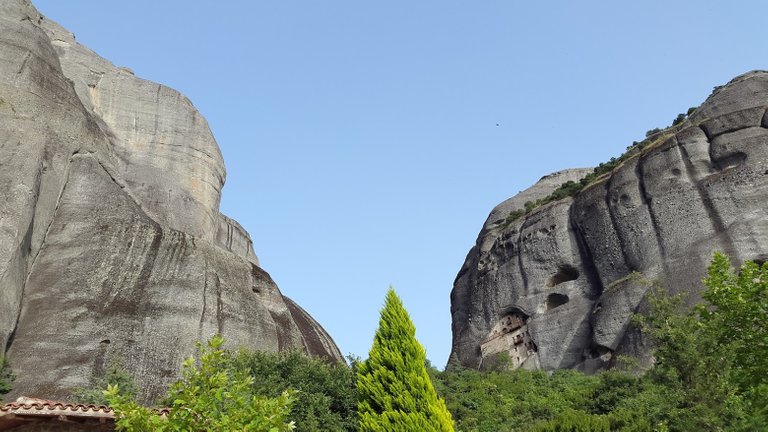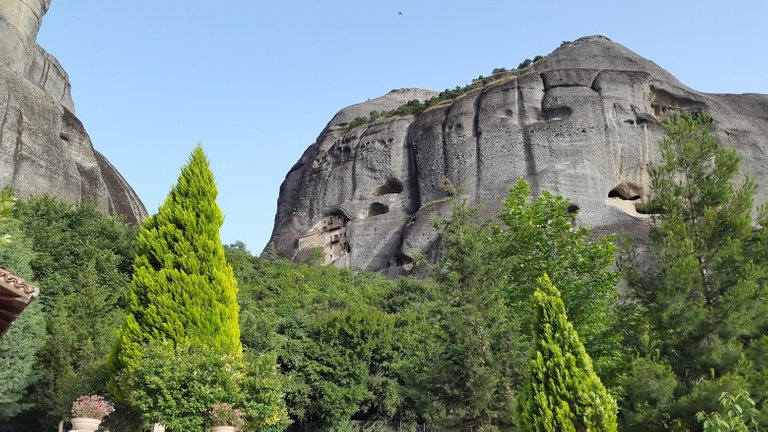 Impressive to see how people tried to make a living up there: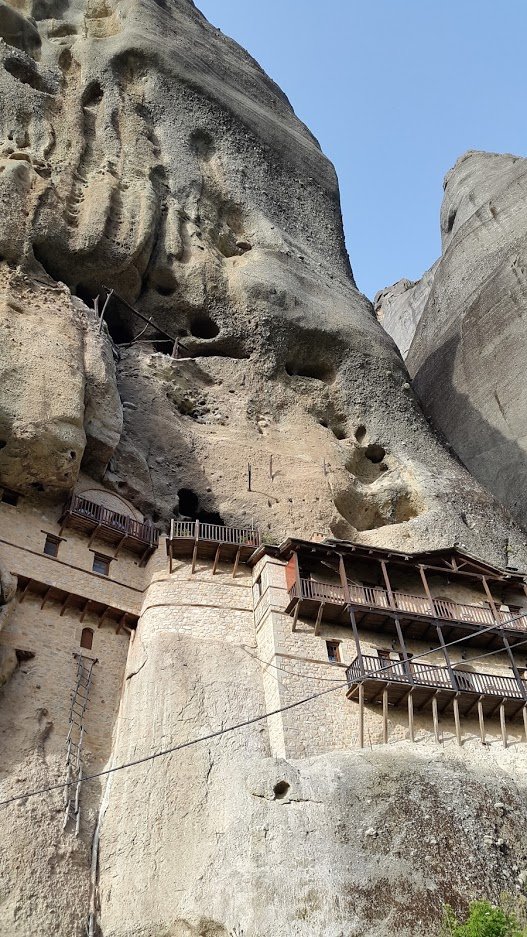 But beyond impressive how much of an artist nature is: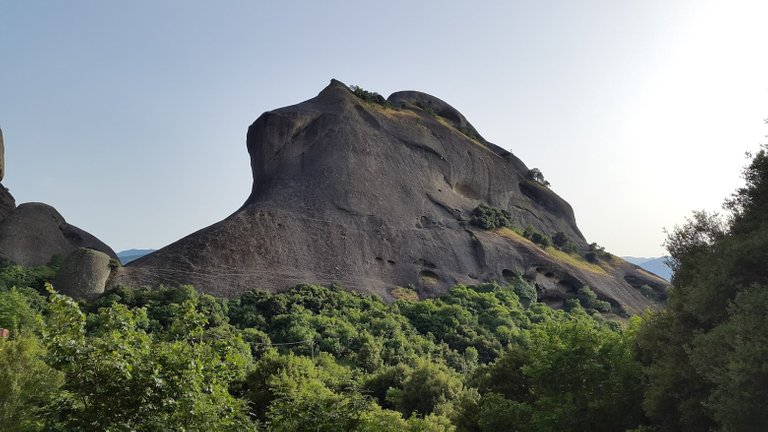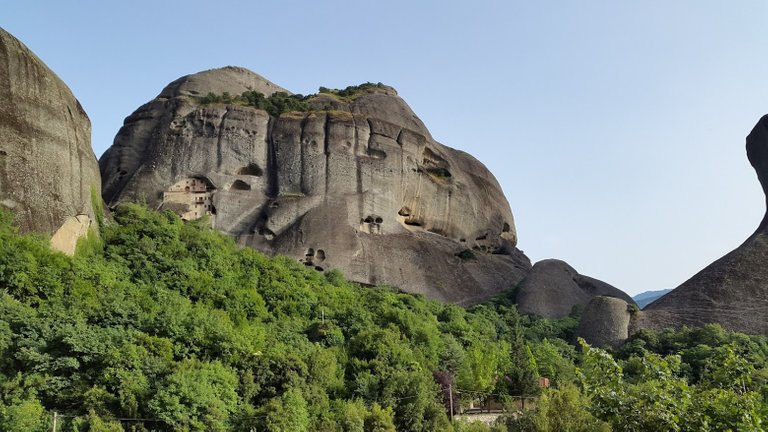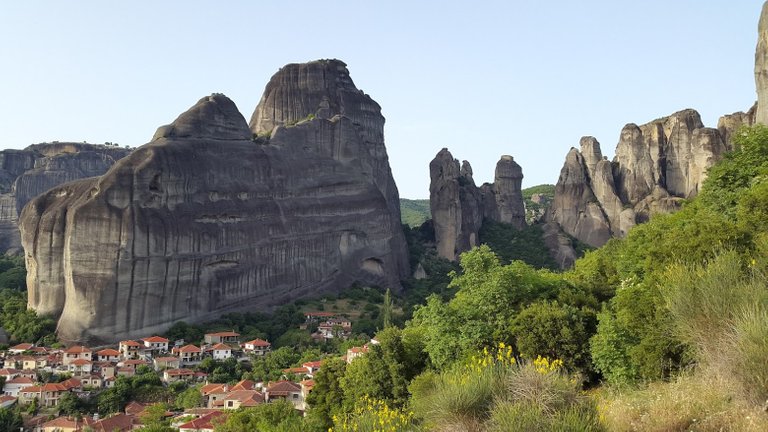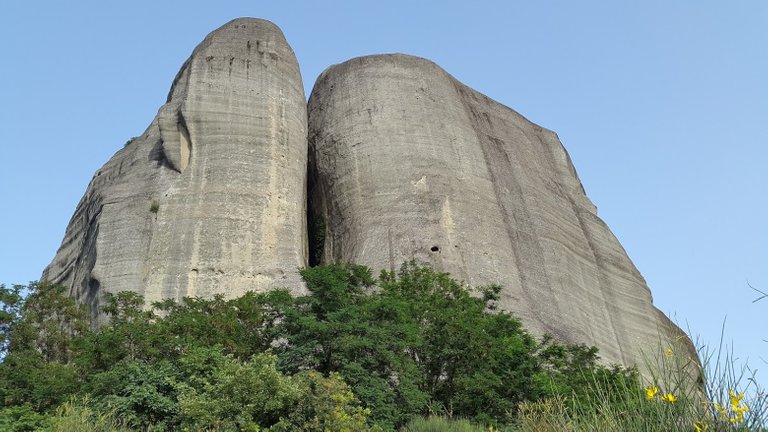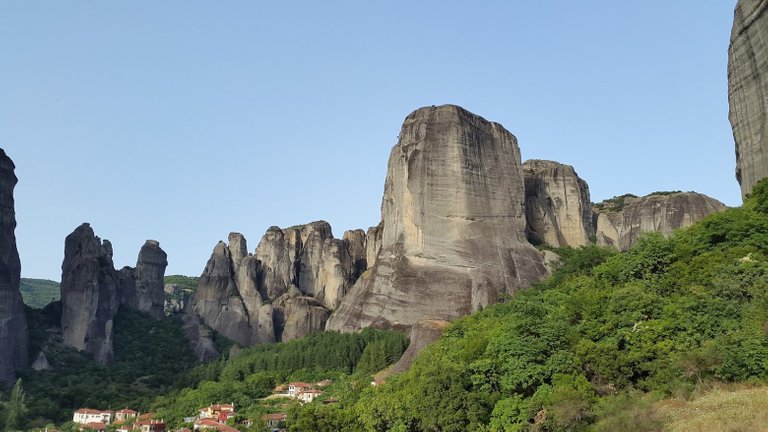 We take our mini bus again for a ride up to one more view point but the route is once again a view point itself so I take the chance for some more pictures: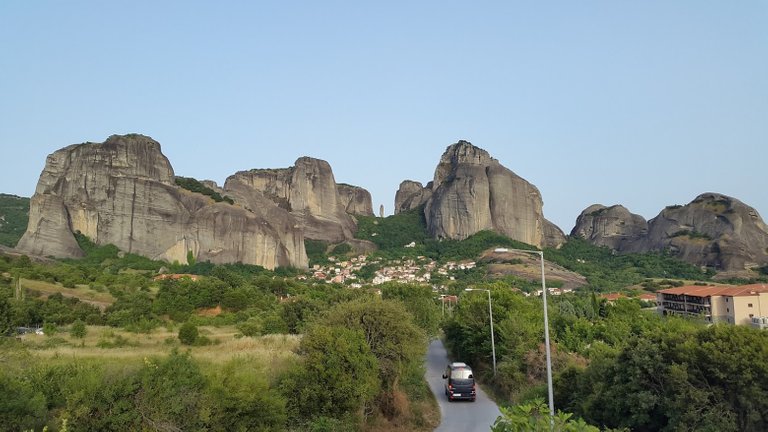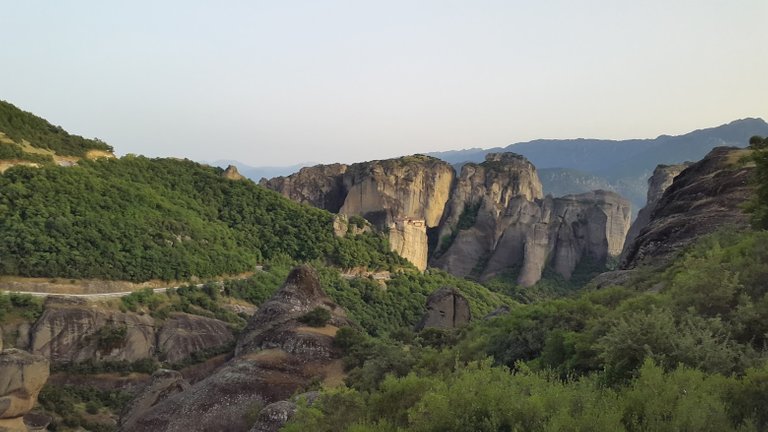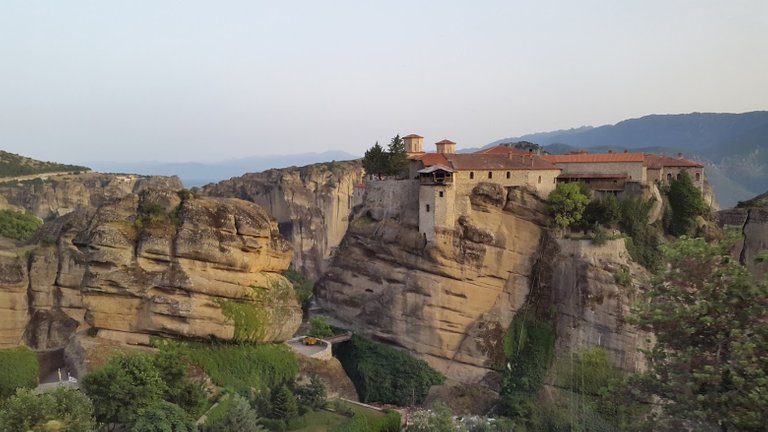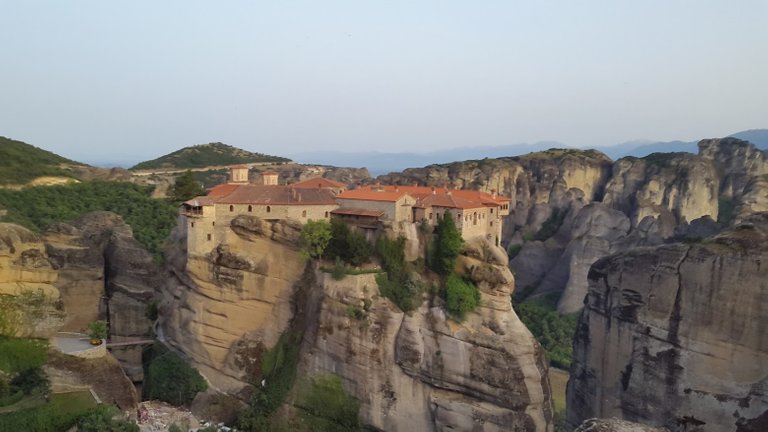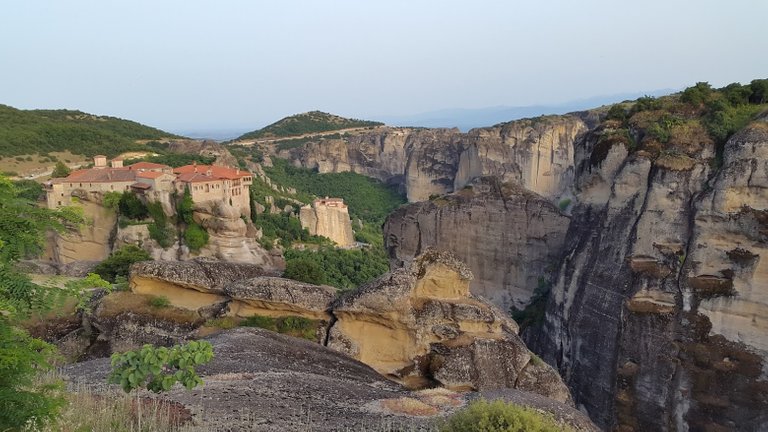 And finally we arrive at the top of a rock to enjoy the sunset and put a proper end to such a wonderful tour: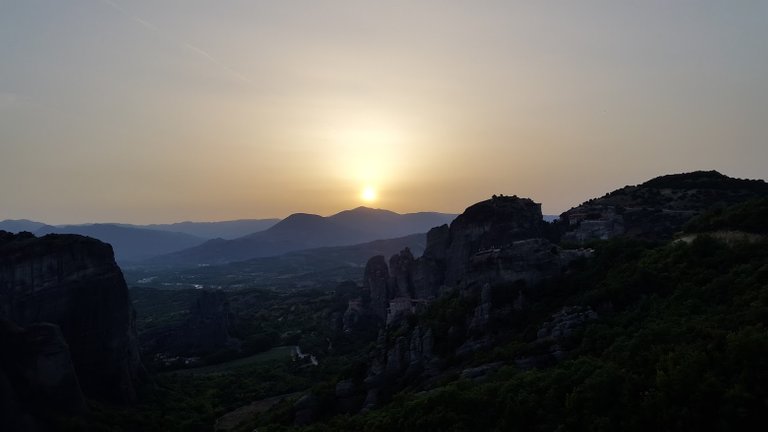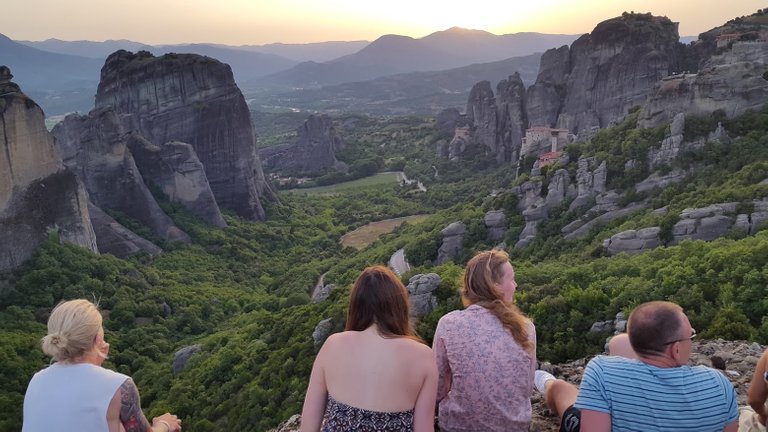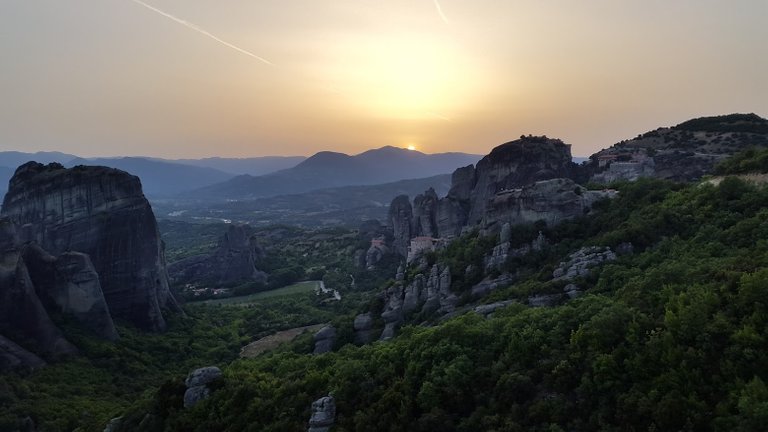 I guess by now you know why it's a top destination. Keep in mind that it's also a great summer choice if you hate crowds as most people prefer to visit the seaside. Also don't miss the chance to try the local food and products cause they are really delicious. Both the tavern we visited at night and the hotel's breakfast next day confirmed that. Speaking of the latter I was lucky enough to have a variety of homemade jams at my disposal before I made my way riding all the way back home. Absolutely recommended.
See you on the next one!