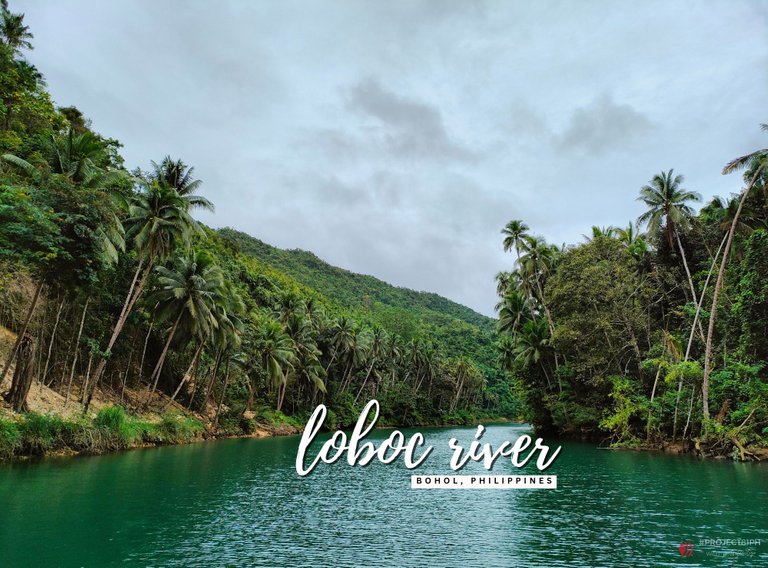 ---
Welcome back, Patsitivity!
---
After a quick tour around Baclayon Church, we dropped by a souvenir shop and then went ahead to Loboc River, our majestic destination for today.
It's not my first time here but I'm still amazed at how things here in Loboc River are just perfectly managed. I've been to countless tourist destinations in my country and it's rare that the local Tourism offices are able to give world-class service both to locals and foreign visitors. Let's just say that today is one in a million moments that I'm bragging about my country. 😎
From the very welcoming and clean facade of the complex...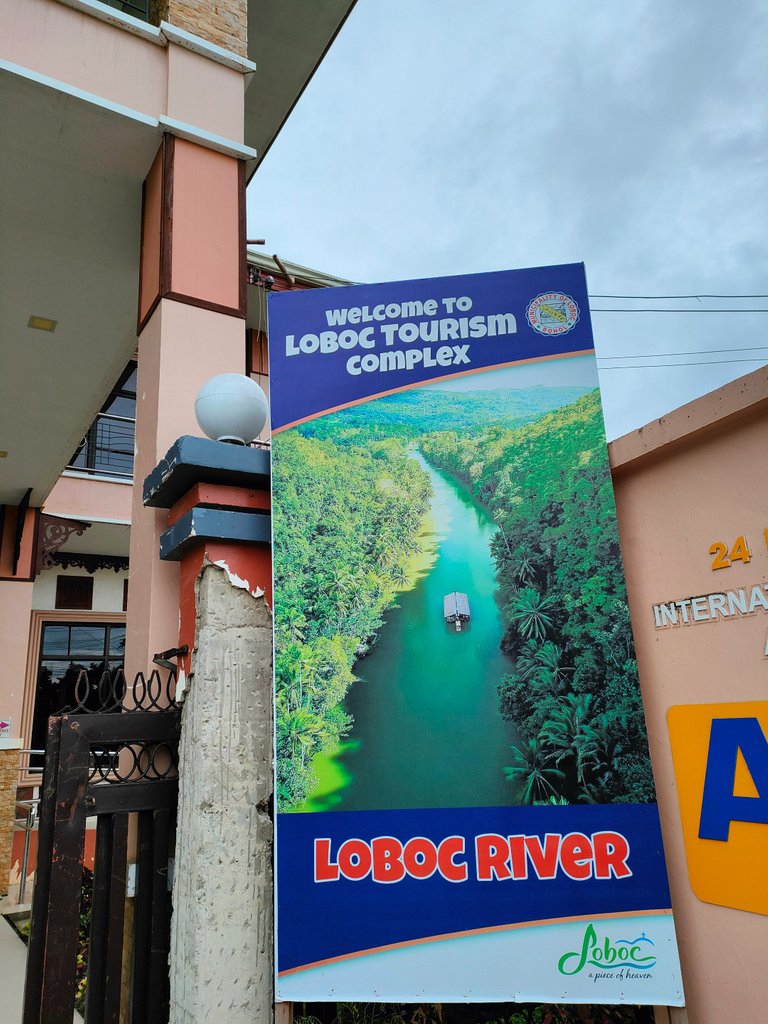 ...to the well-lit, massive holding area, well-thought-off interior design with a touch of modernity, and Philippines' long-withstanding culture and tradition...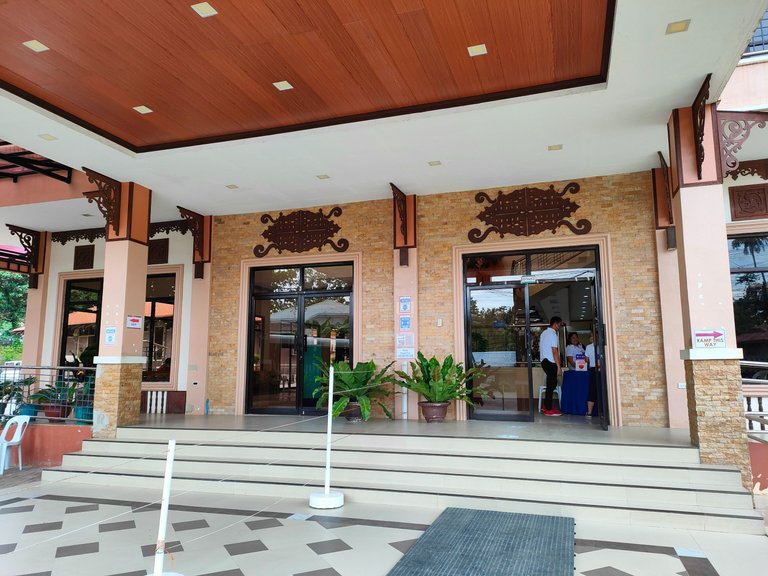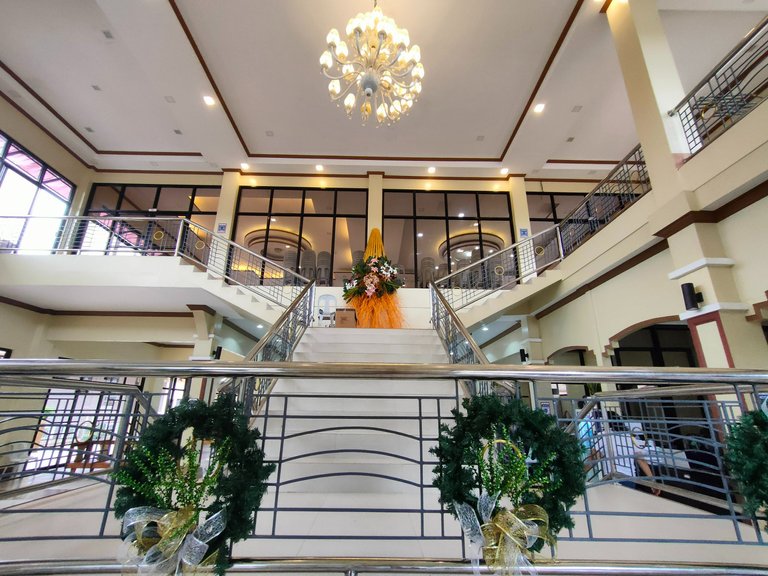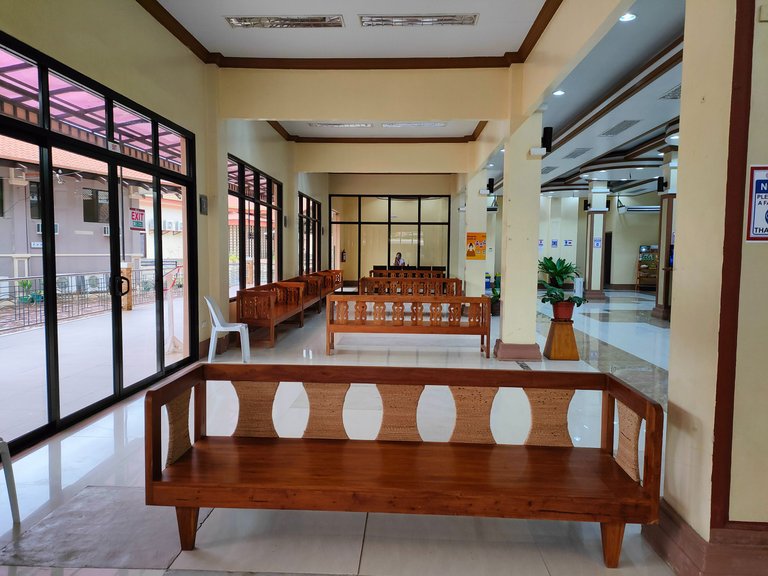 Even the furnitures I spotted were carefully selected to suit the entire place's vibes.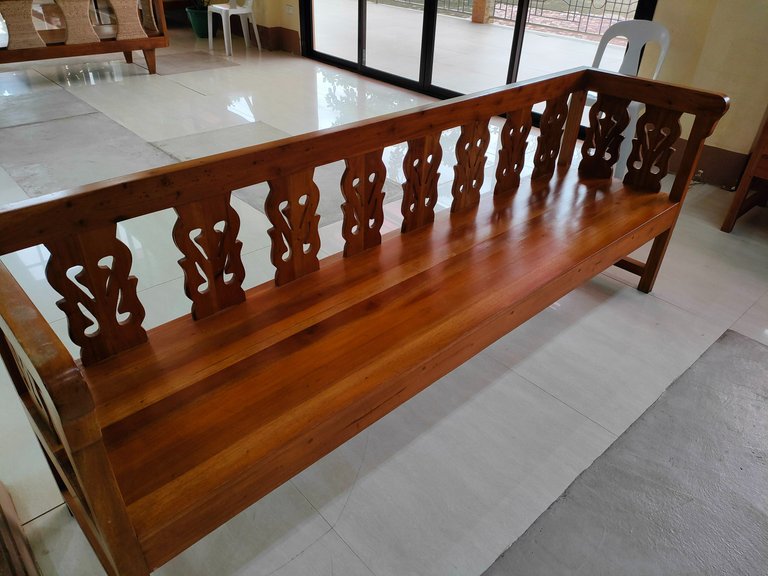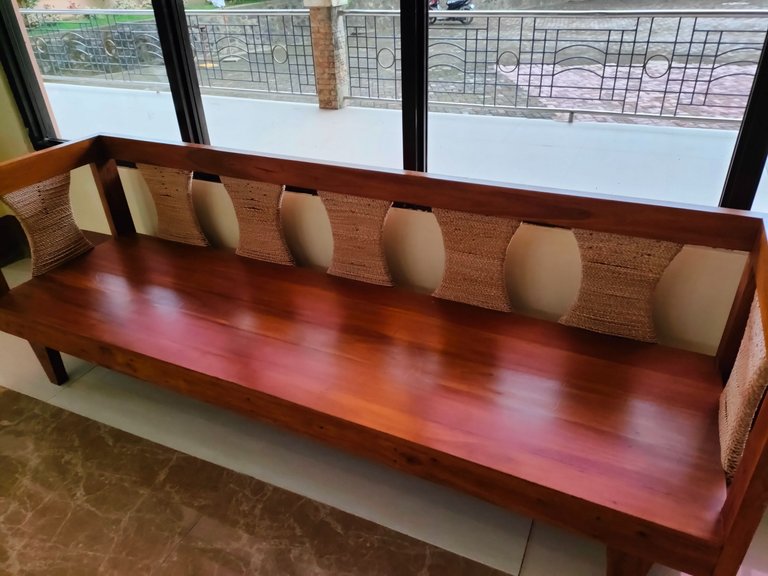 When you go out, it's as pleasant as the holding area; it's sparkling clean and organized. You can smell the freshness of the open space; even the restrooms are air-conditioned. I mean isn't this too, much? It is! In other tourist destinations run by the government, you'll have to pay every single time you visit the restroom; they couldn't even provide tissue despite the fees they collect. But in Bohol, it's simply world-class.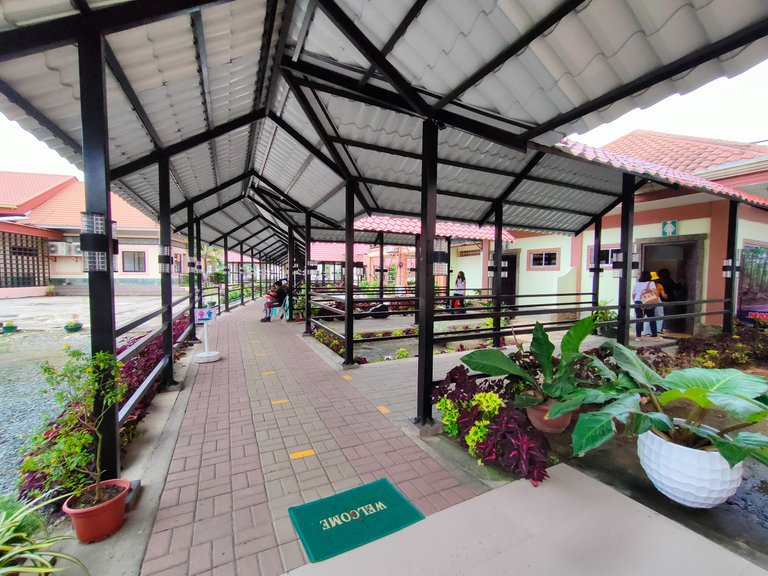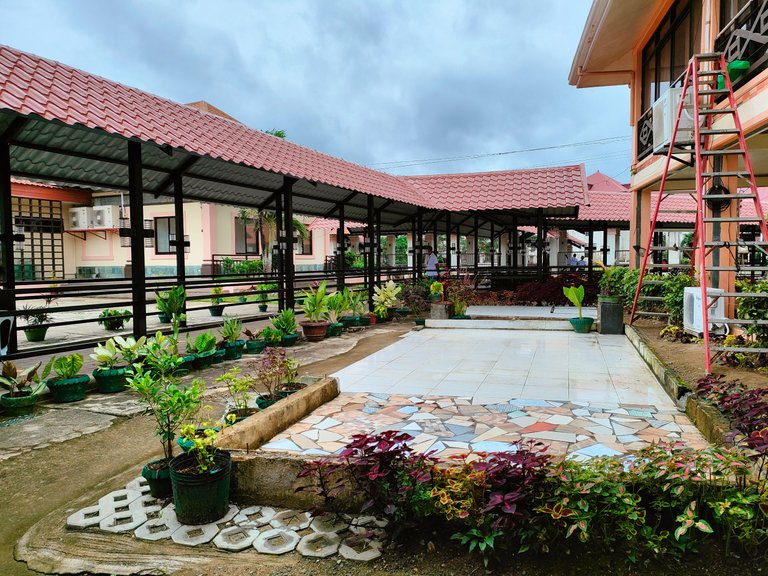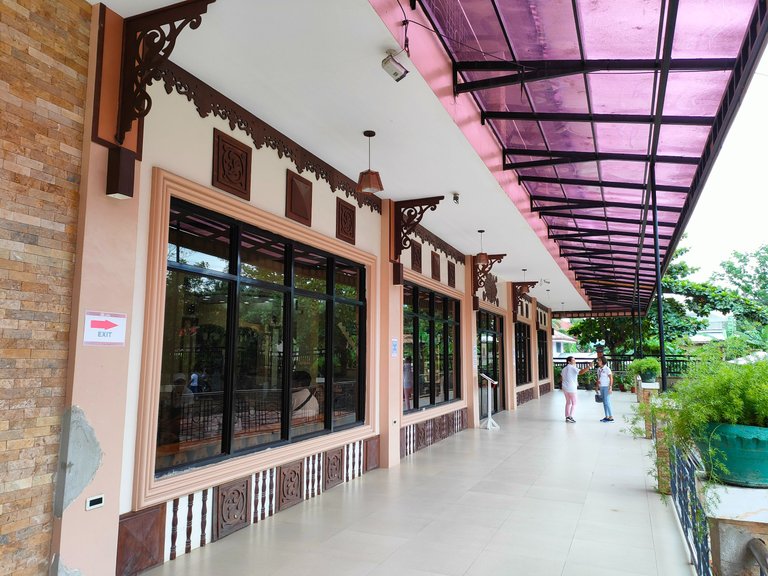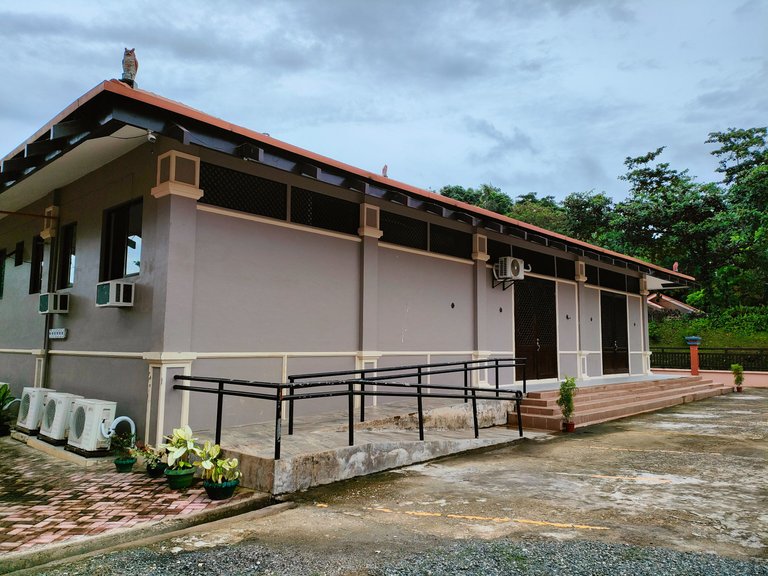 ---
Early bird catches the worms
---
We arrived in Loboc as early as 10:45 am; we were the first ones to arrive. I think it's also a factor of how pleasant the experience had been since it wasn't crowded yet.
When traveling, I always go with DIY but this time, since it's a company-sponsored trip, we had a tour agency/guide who arranged everything for us. And damn, they're good at what they do!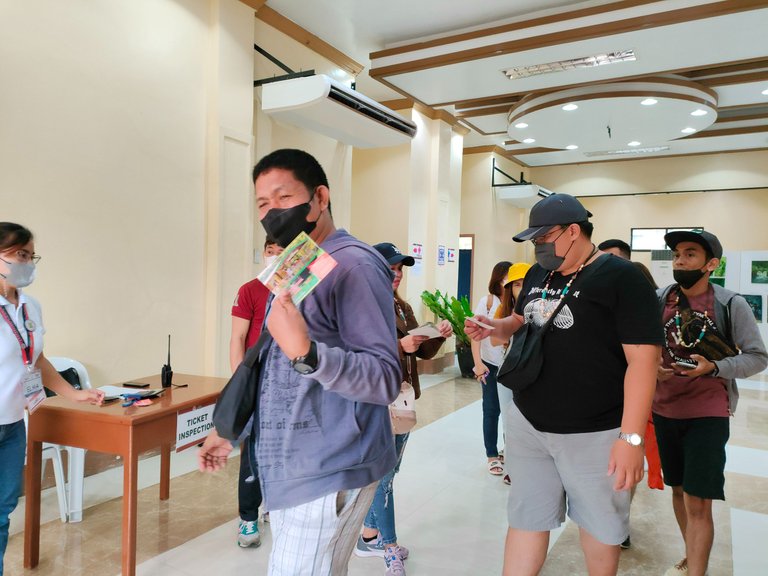 Now that I think about it, the experience is very pleasant, it feels like checking in to a 5-star hotel. ✨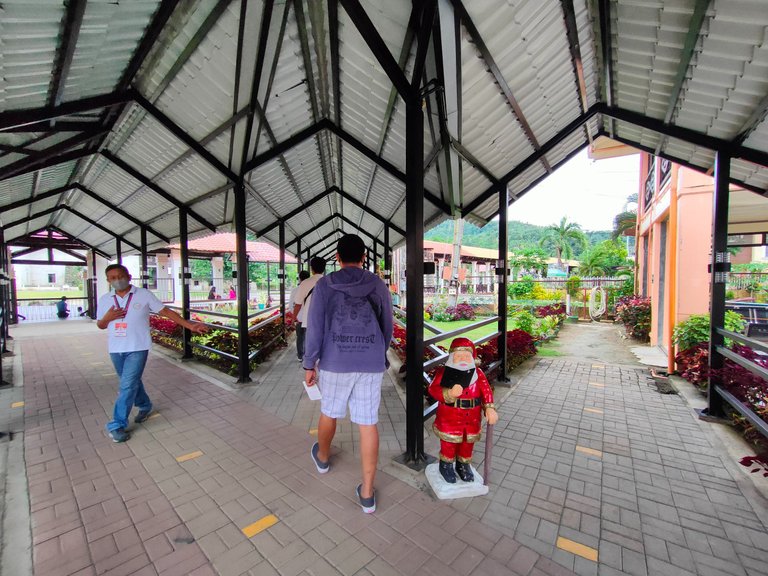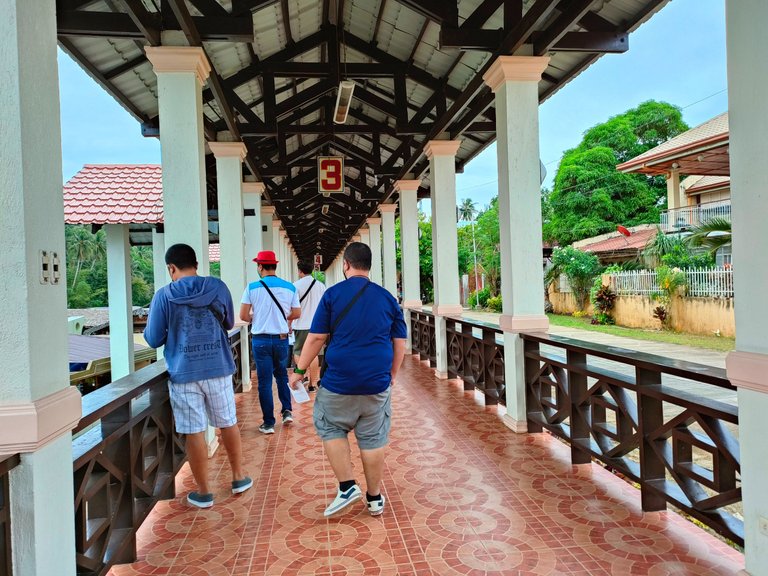 After getting our tickets in the form of postcards, we walk towards the river bank. The covered walkway led us to Loboc River where our assigned boat was waiting for us.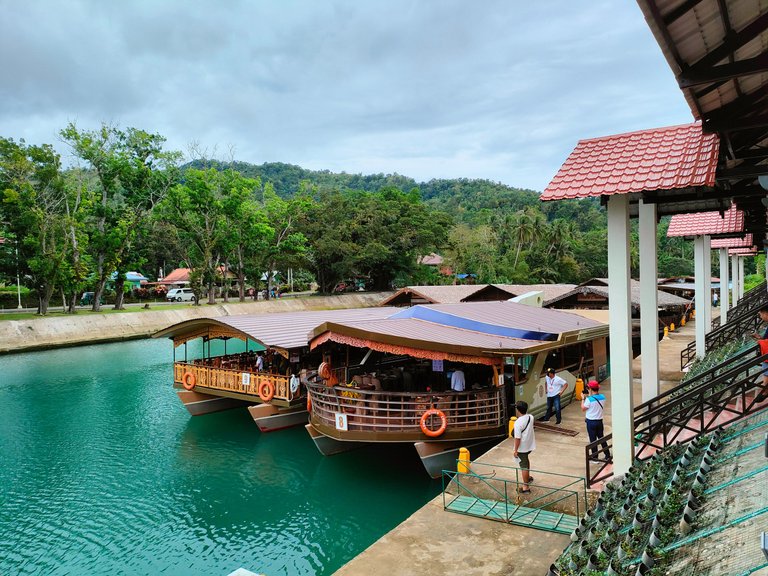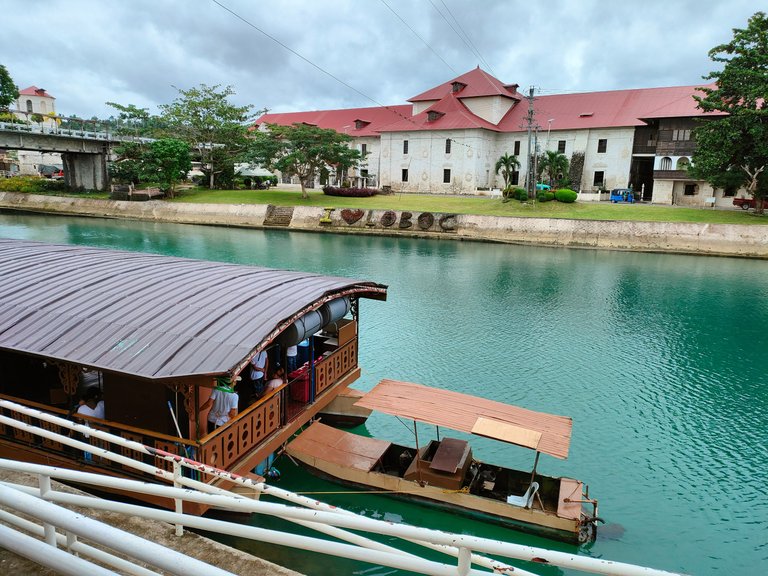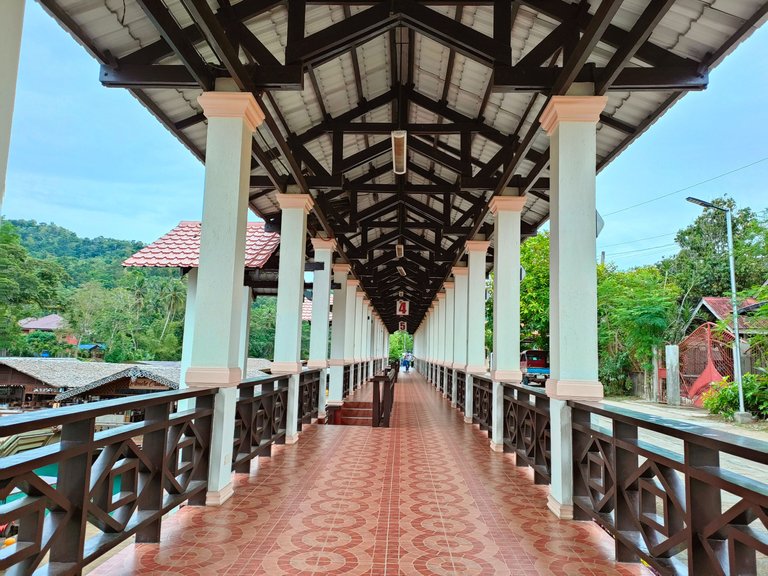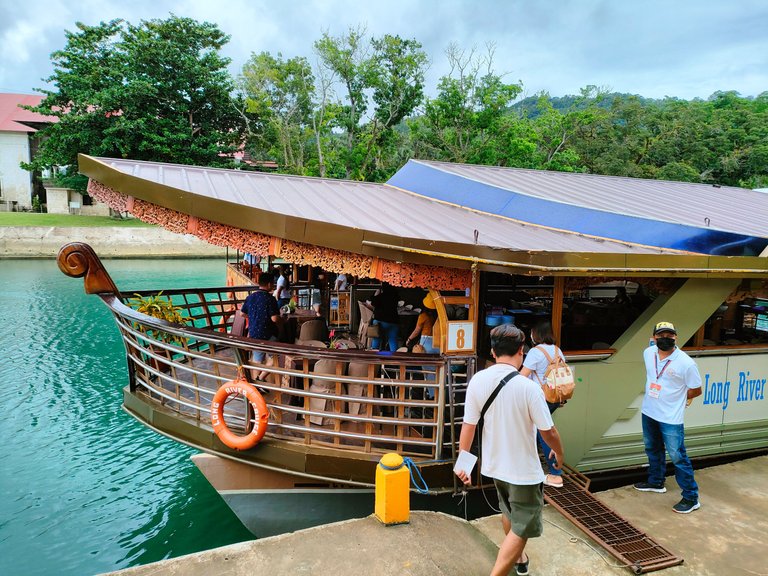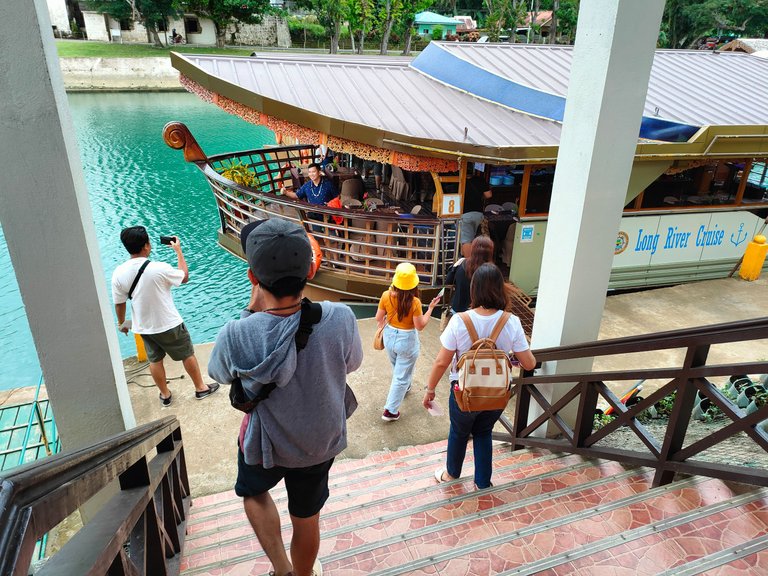 The boat terminal or docking area is overlooking the Loboc Church. I've heard that this Church was damaged during the 2013 earthquake just like Baclayon Church. But they were able to restore it , too!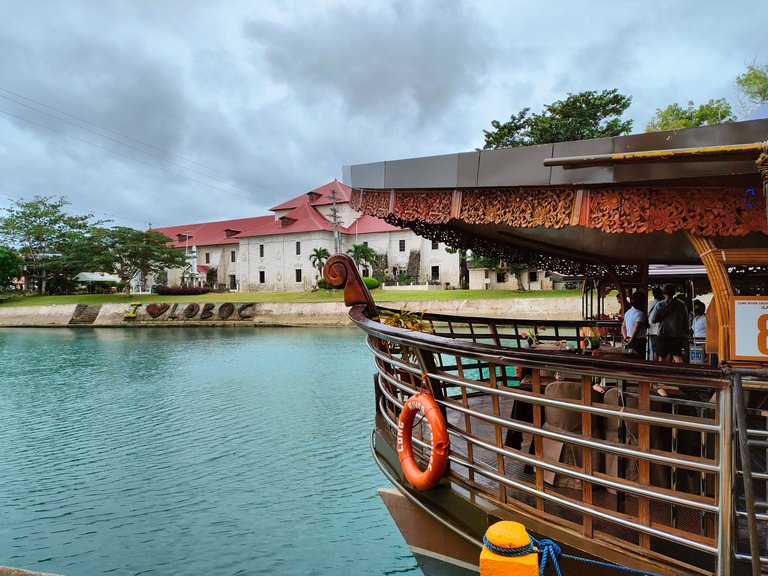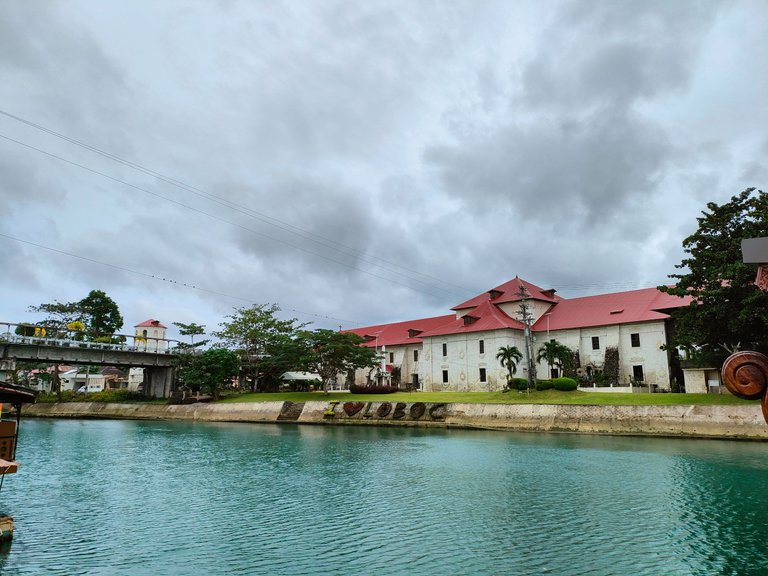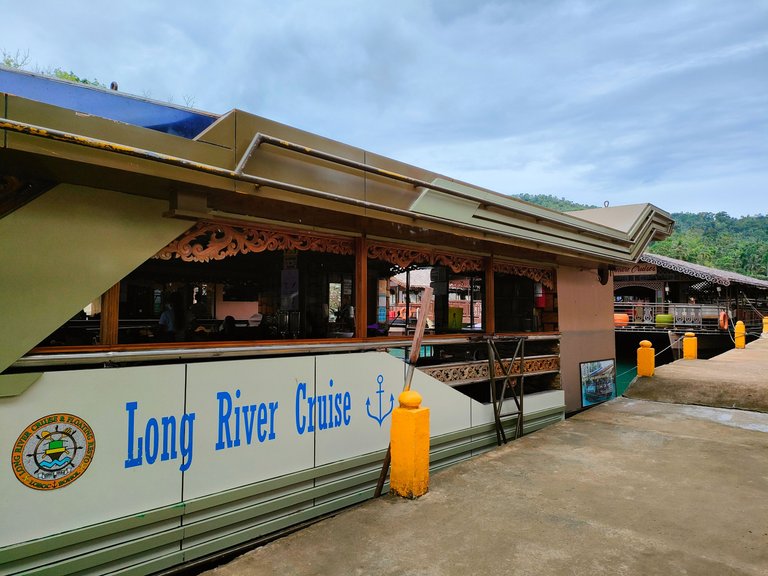 Before we could reach our assigned boat, we had to pass through this luxurious-looking boat.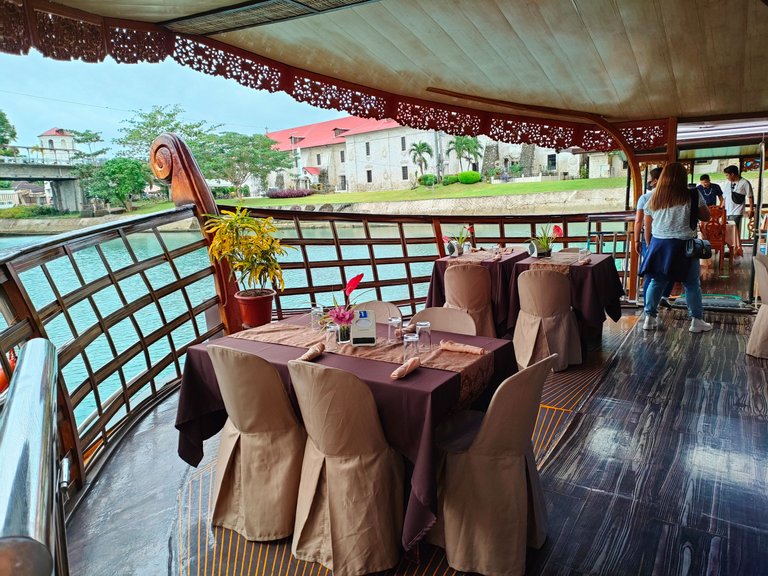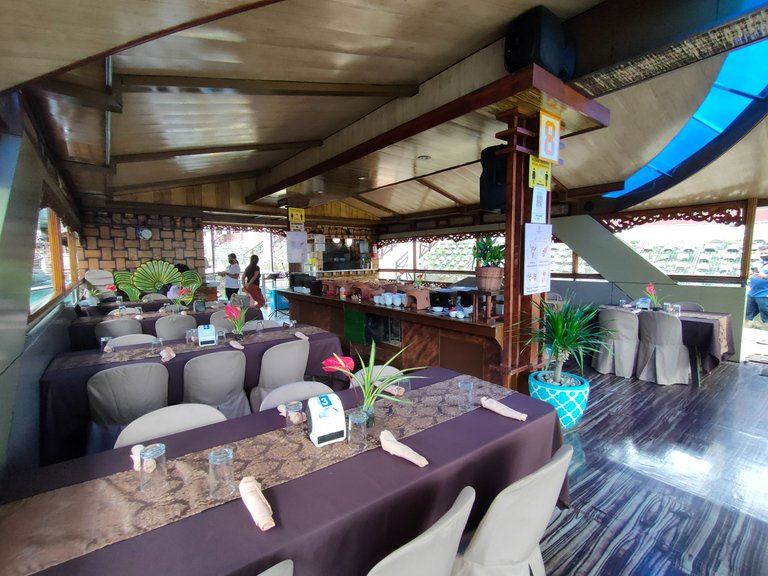 There's this gap...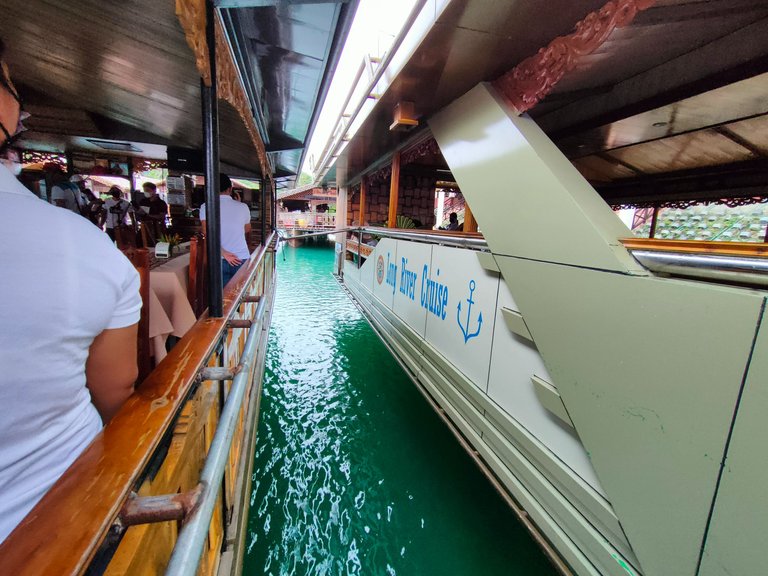 and a metal bridge, not more than 2 meters long, that joined the two boats that allowed us to cross to our assigned boat.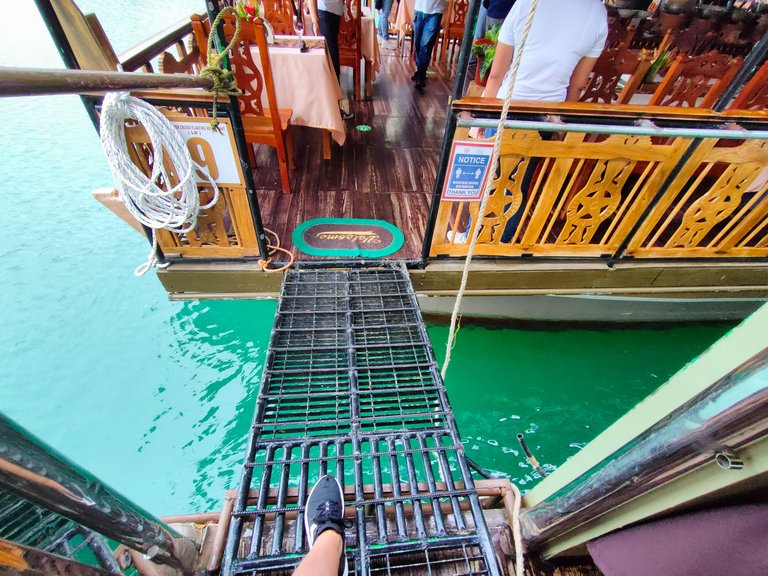 ---
Lunchtime!
---
We were warmly welcomed with the smell of good food and a festive vibe from the acoustic music playing in the background.
They served all the best dishes one could think of in Filipino cuisine. Adobo, lechon kawali, pancit guisado, guso, sinigang, the list goes on!
The boys were hungry that upon entering our assigned boats, they immediately grabbed their plates and got their food!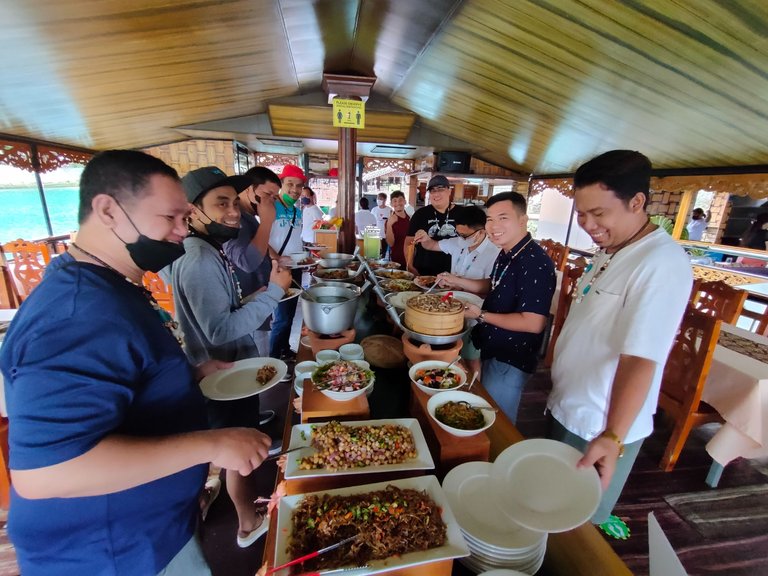 Meanwhile, the girls took pictures, lots of them, before even bothering to grab utensils. 😂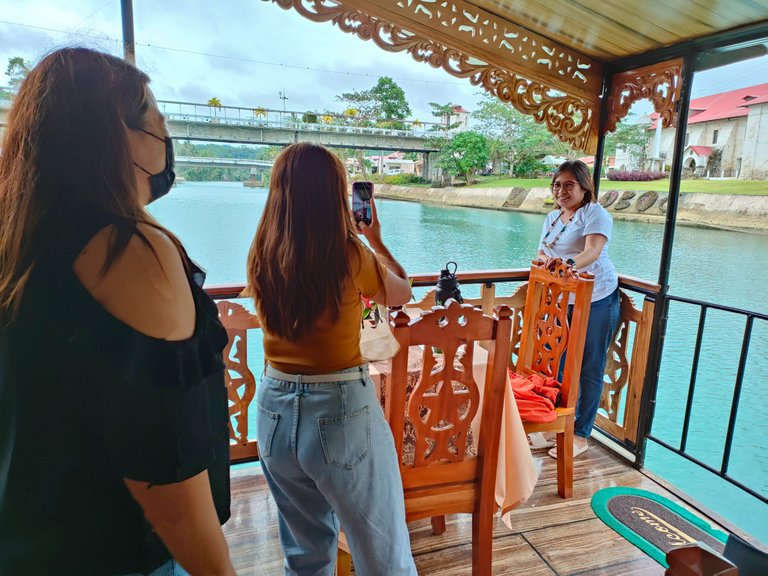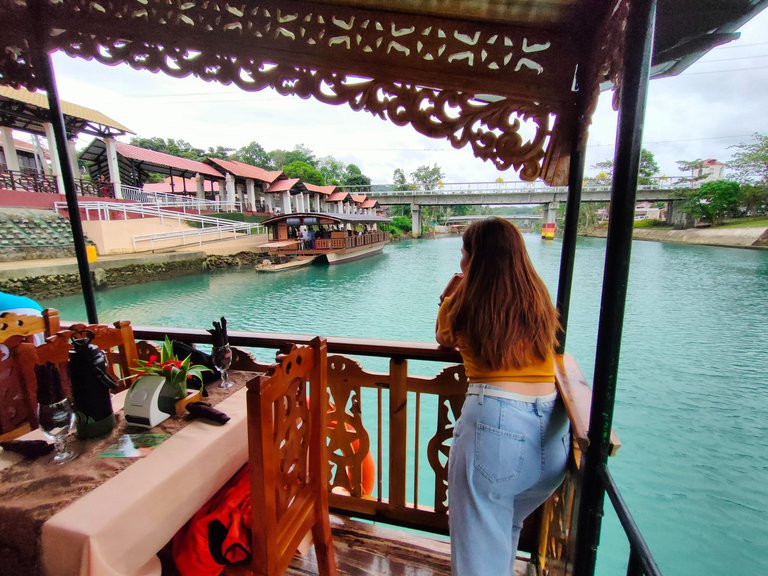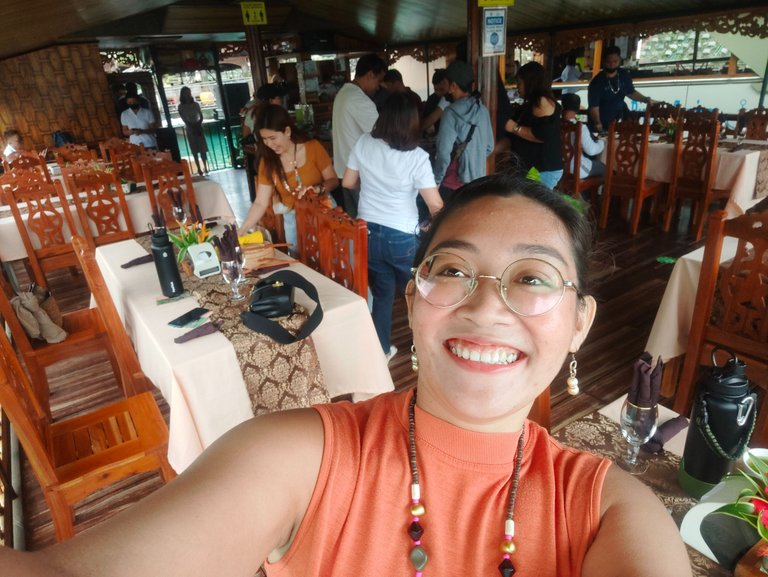 ---
Cruising together!
---
In less than five (5) minutes, the boat slowly moved toward the northern end of Loboc River. The movement was slow; it was almost unnoticeable. We continued enjoying our lunch while the boat navigated through the river.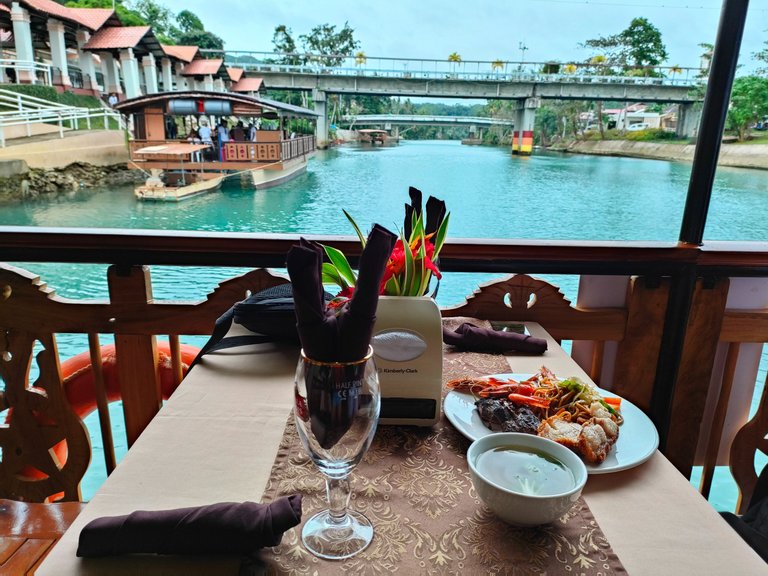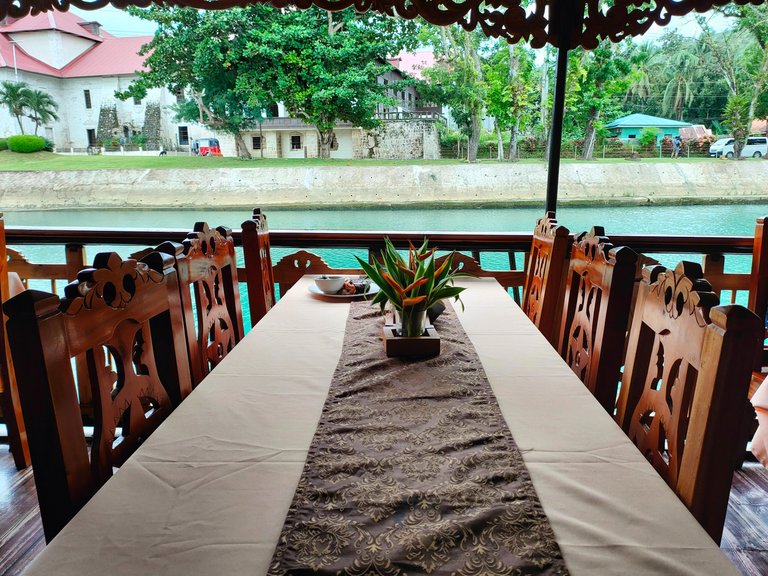 In case you are wondering how boats manage to move here, I'll show you the unique set-up/design of the boats in Loboc.
The engine is attached to a separate and smaller boat which is located at the back of the bigger boat. Consequently, the driver is also at the back maneuvering the entire escapade.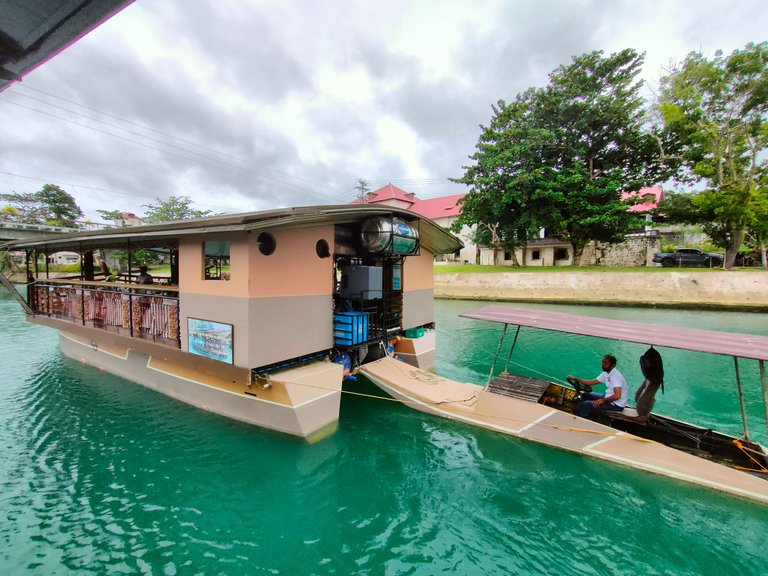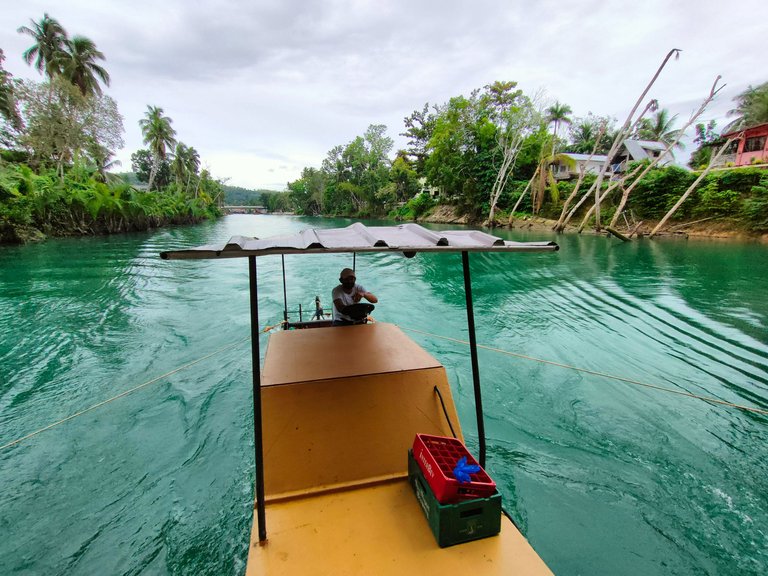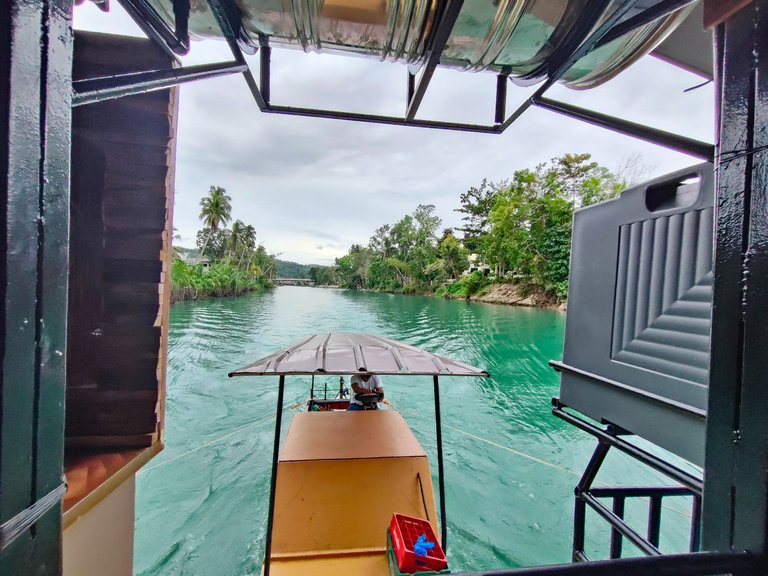 Their boats despite having different interior designs have the same size and could accommodate roughly around 30-40 pax. We were less than 20 pax including guides.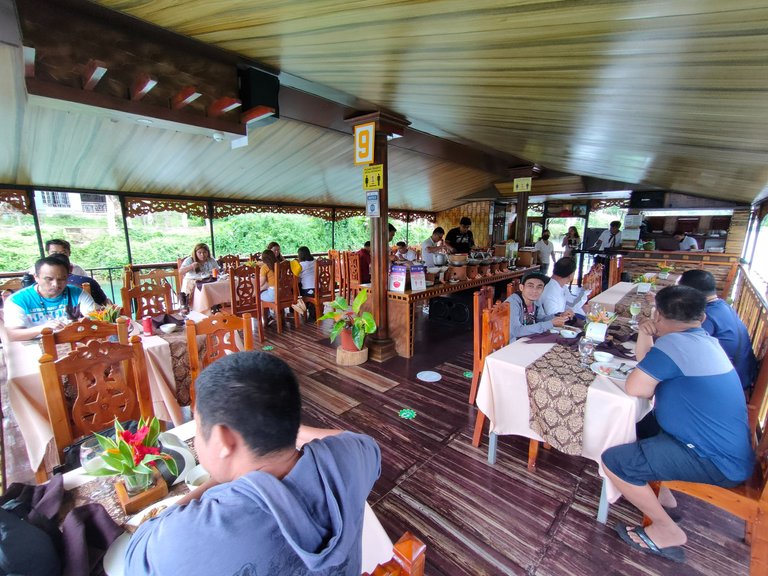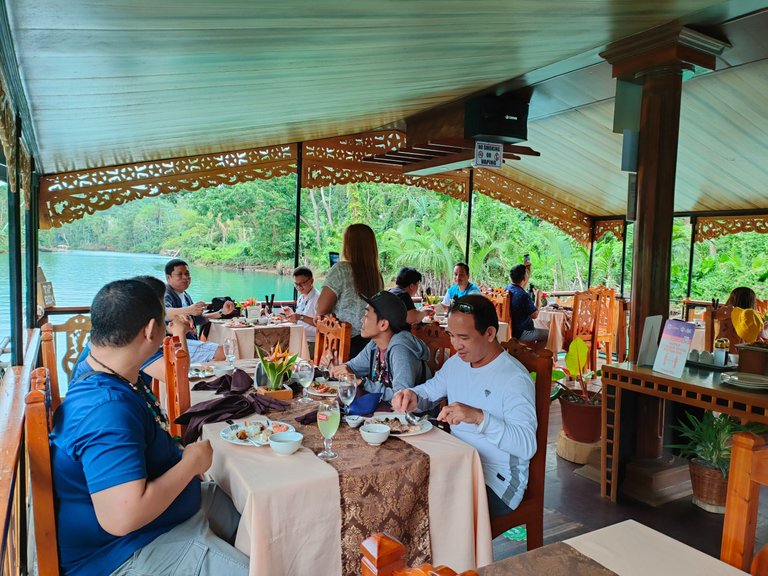 The best part of the River cruise is when the live acoustic band started to play songs that are near any Filipino's heart. I remember how soothing that lunch was. I mean if this is the view and you have amazing food, awesome company and lively music, you can just smile and be grateful for all that's right before your eyes.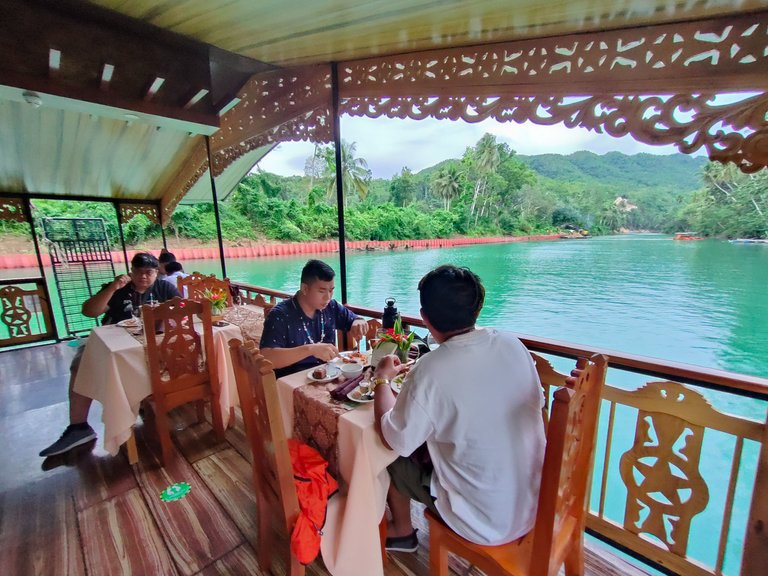 More photos during the River Cruise...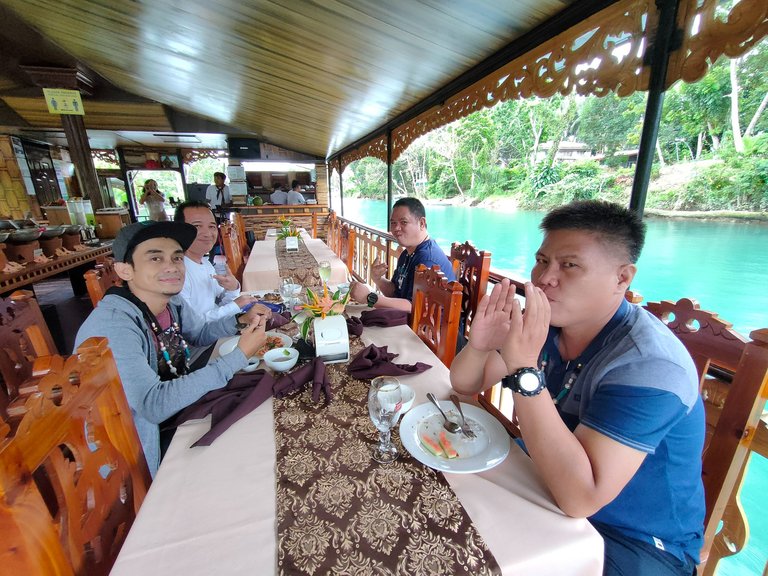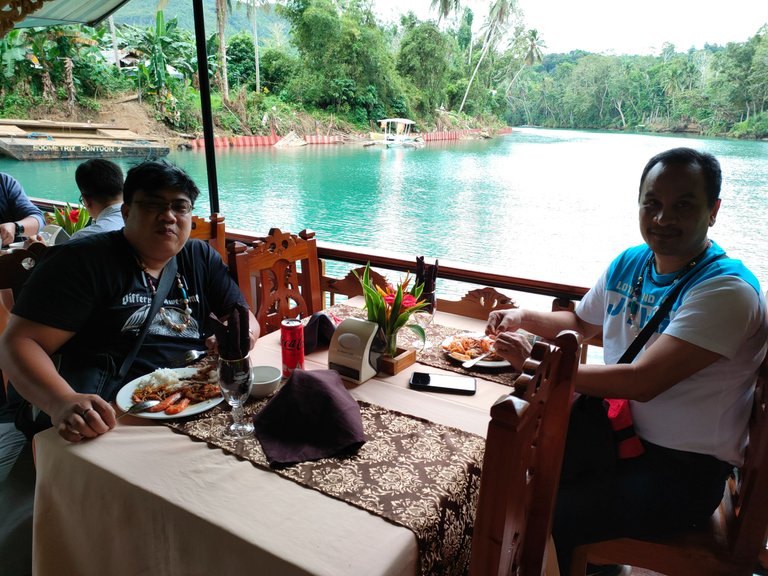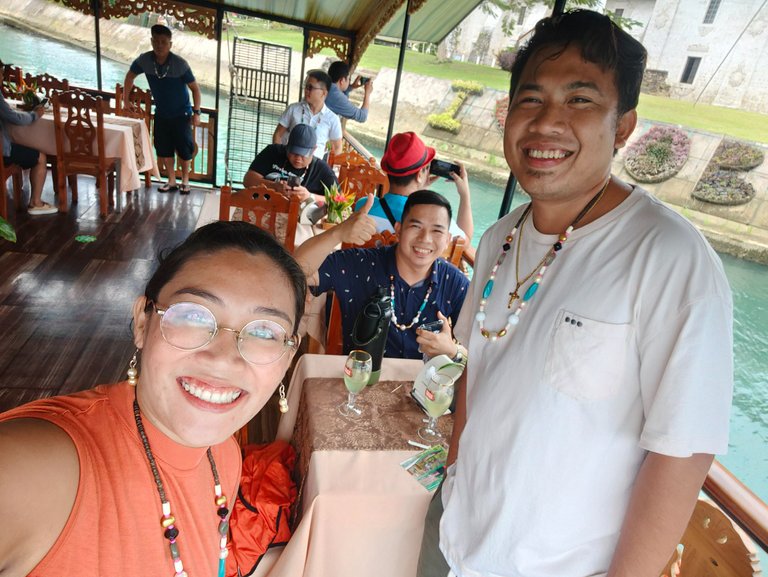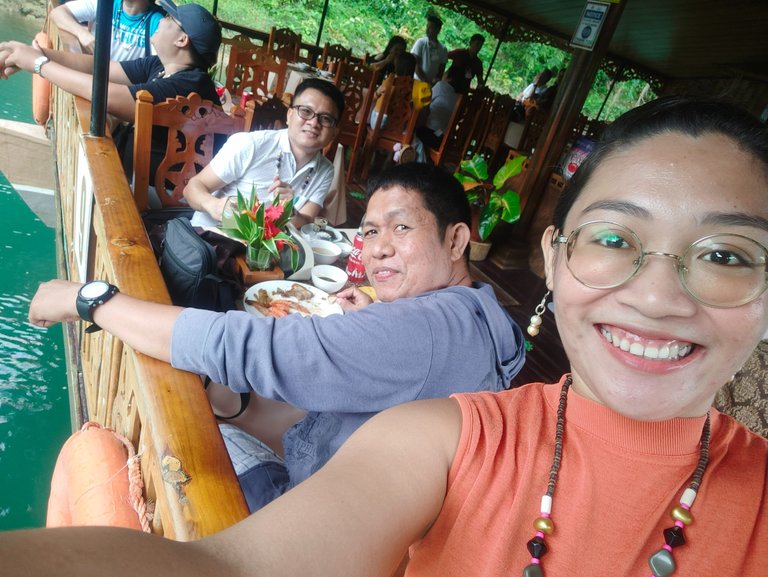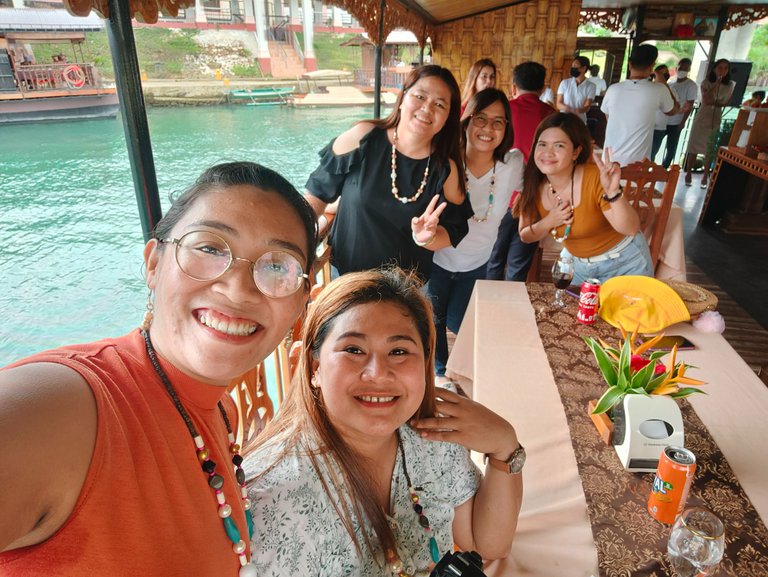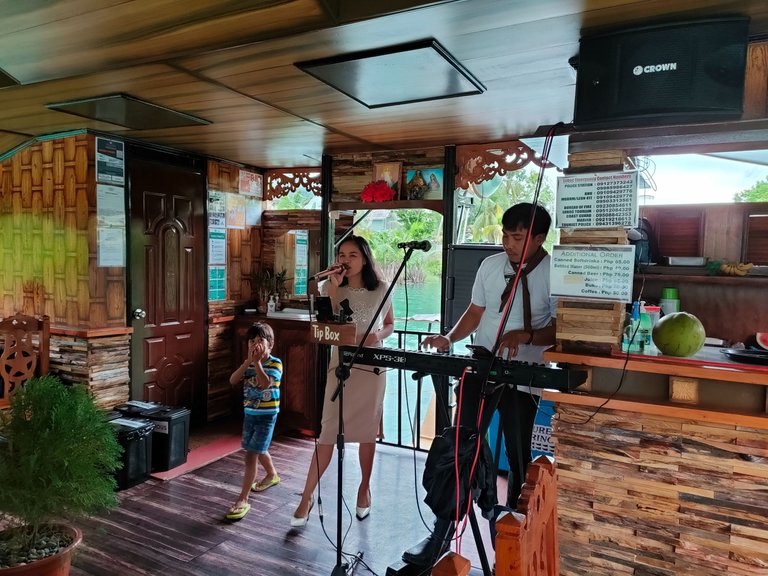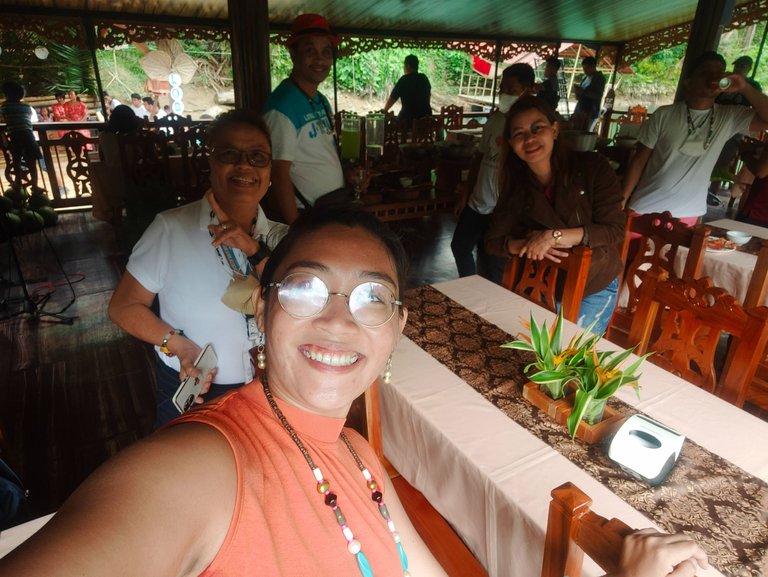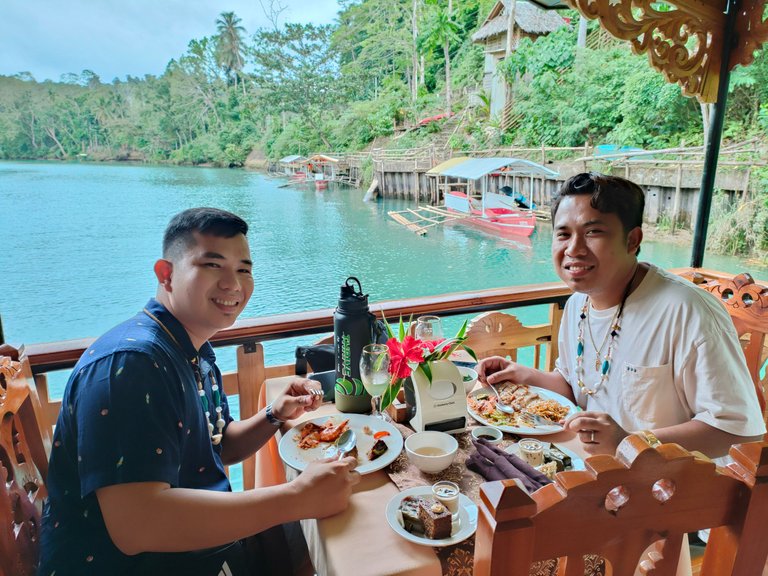 ---
Dancing with Loboc's Balsa Dancers
---
After a few minutes, we spotted a floating cottage not too far away.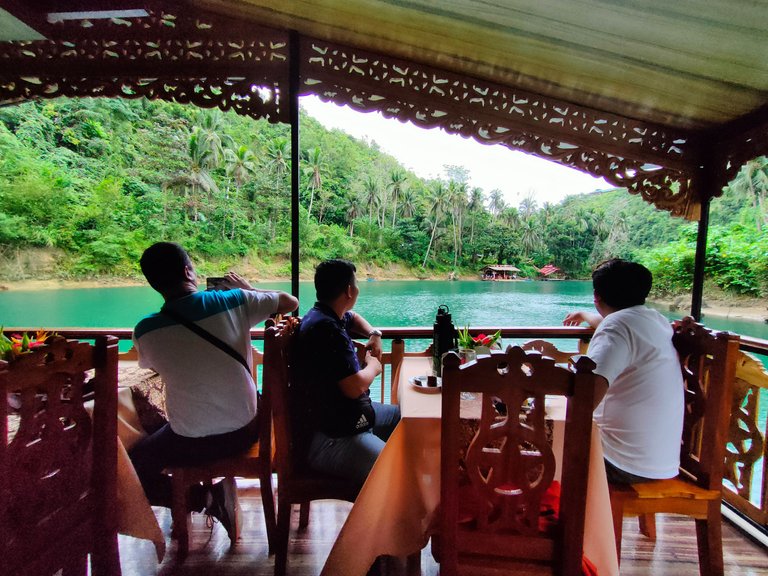 And for those who have been here before, we knew what this site meant... and it only meant one thing total performance.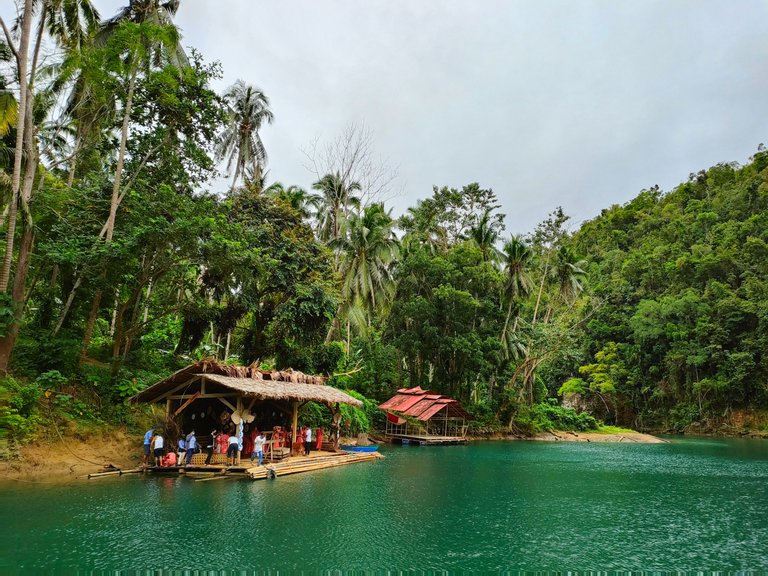 Aside from the view during the River cruise, another main attraction in Loboc River is the Loboc balsa dancers that are stationed right before you reach the last explorable part of the River. We had to dock our boat and witness their death-defying dancing and singing prowess.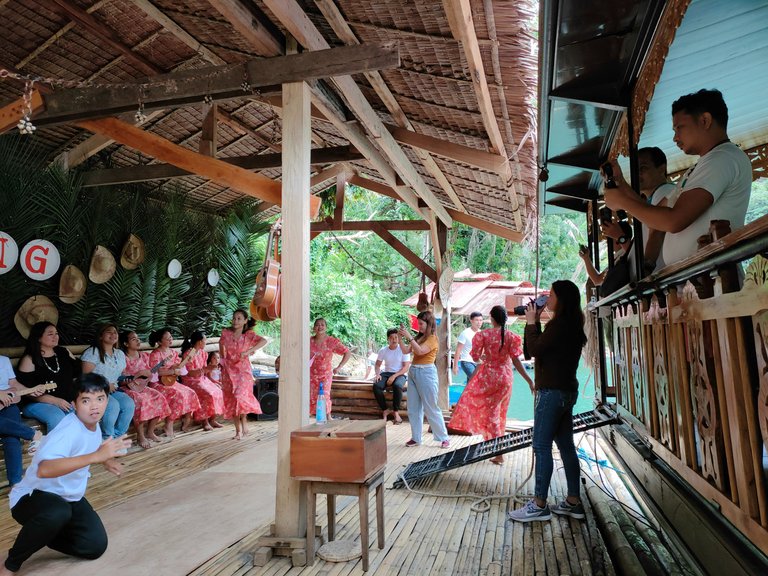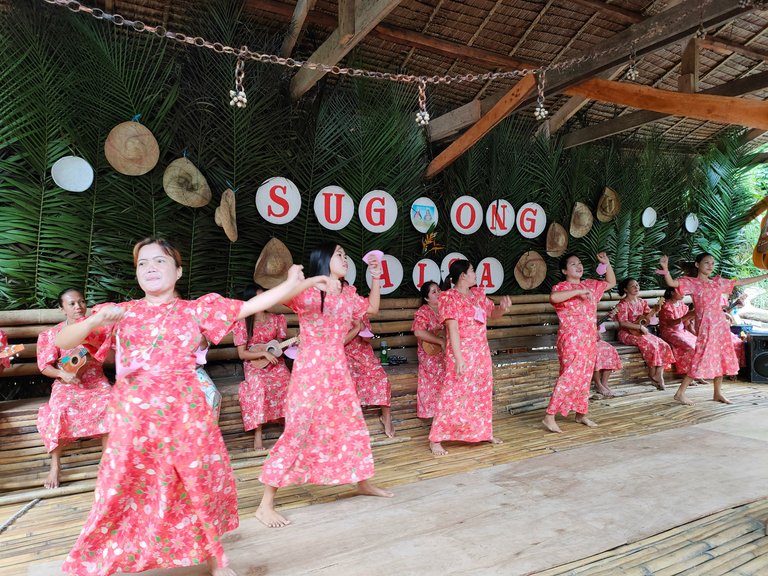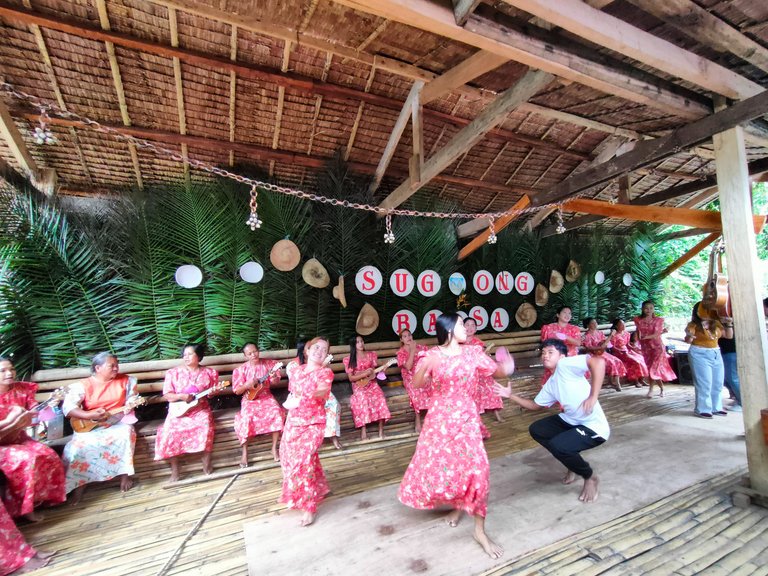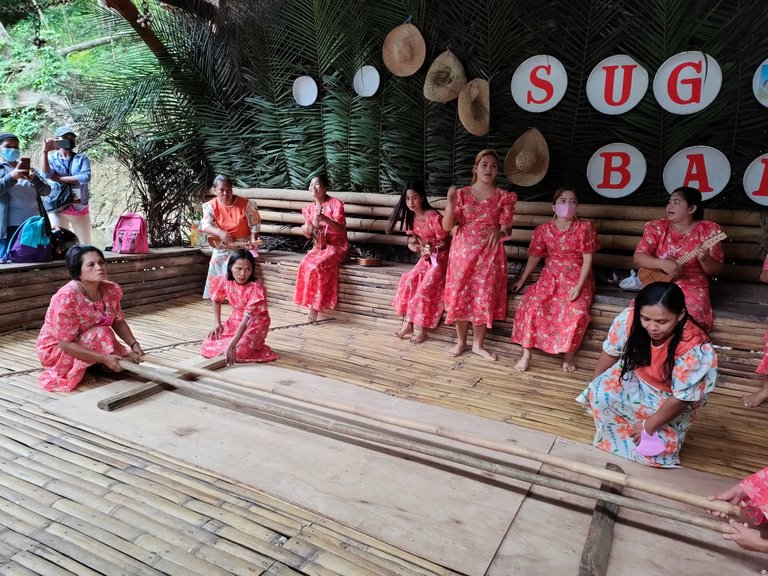 At first, they were dancing on their own performing their regular intense routines until they invited us to join them in dancing one of our country's traditional folk dances, Tinikling, which uses a pair of long bamboo poles.
"Never say never!" This seemed to be my workmates' mantra for that day; they tried to dance and immerse themselves in the balsa dancers. I personally danced, too! Without question, I had fun!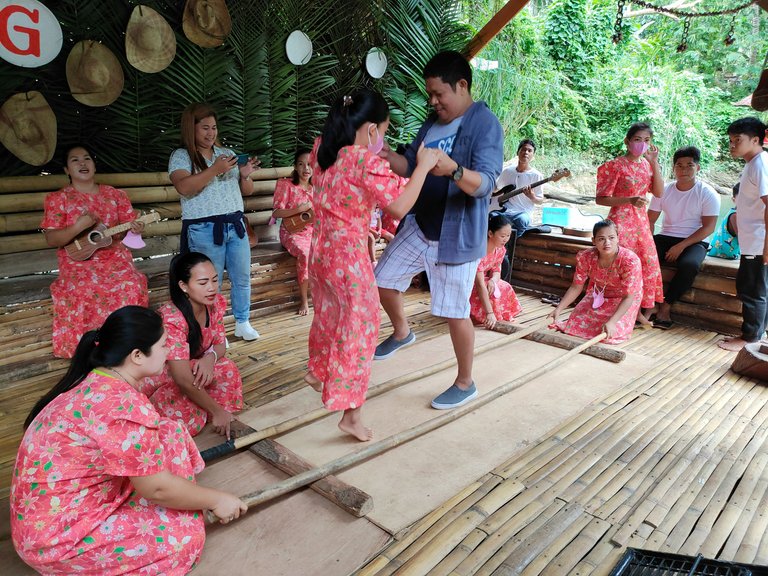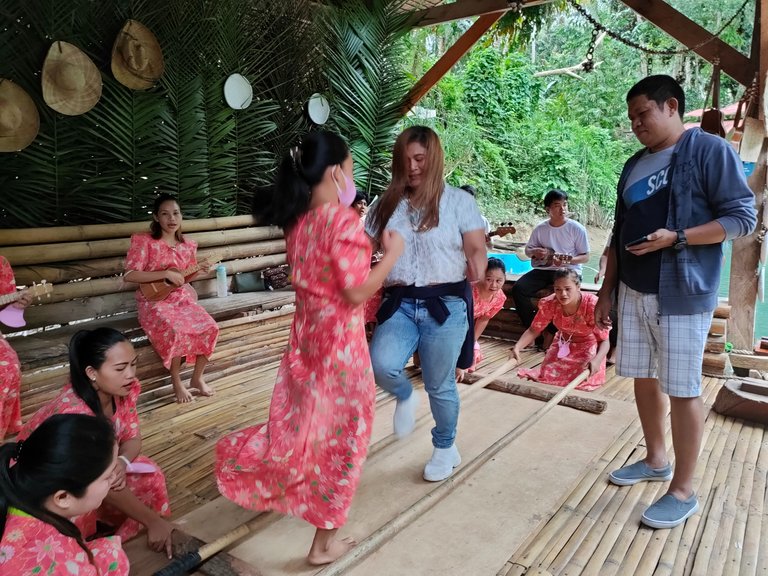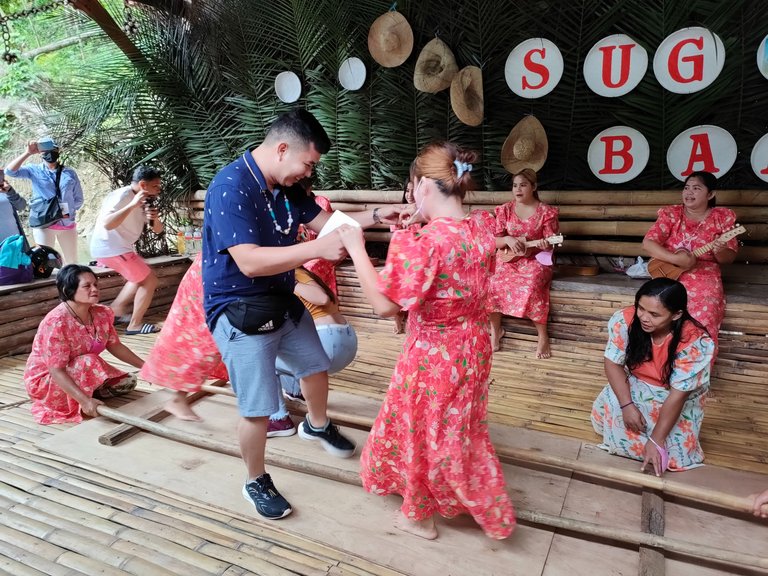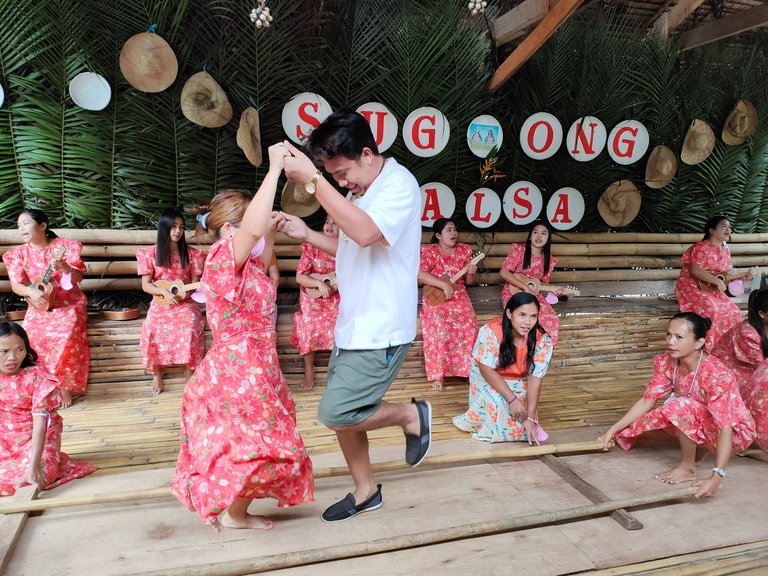 Then there was this intense part of the Tinikling dance at the end part of their performance. I was just shocked and at the same time amazed how they were able to pull such a trick. 👏👏👏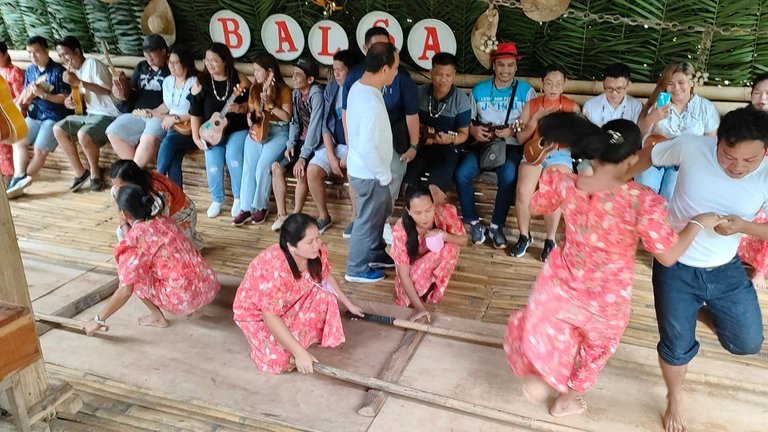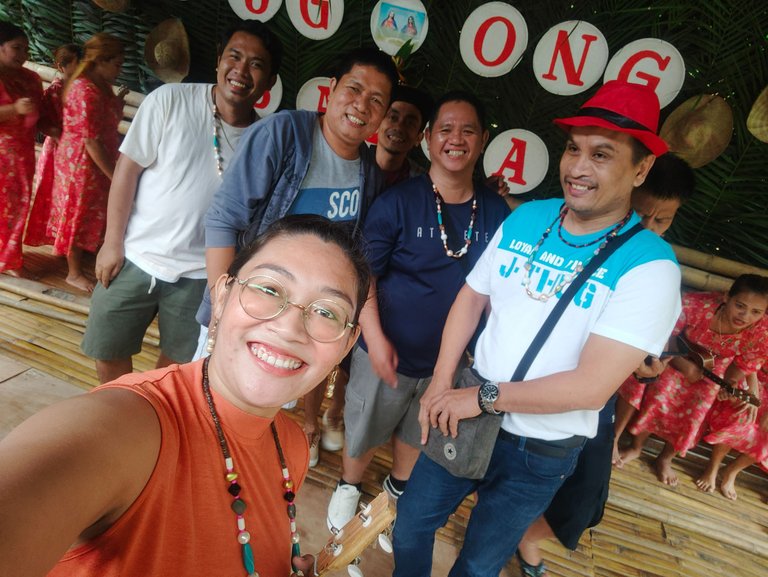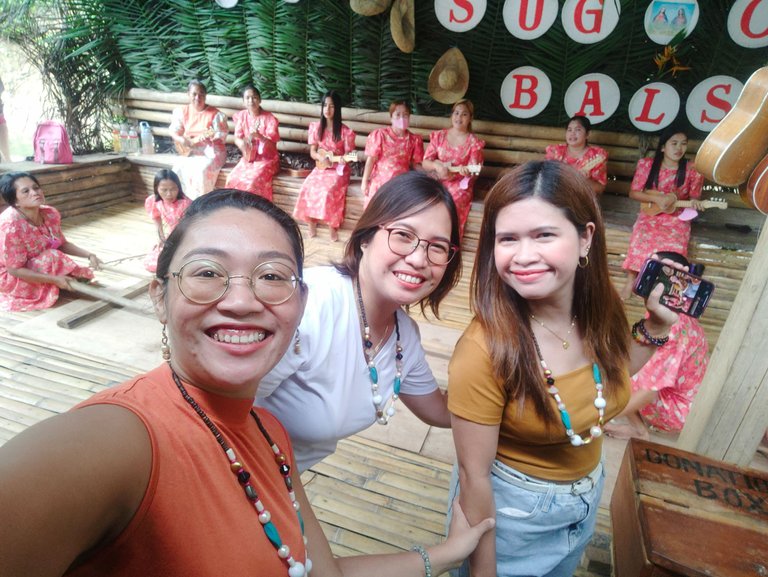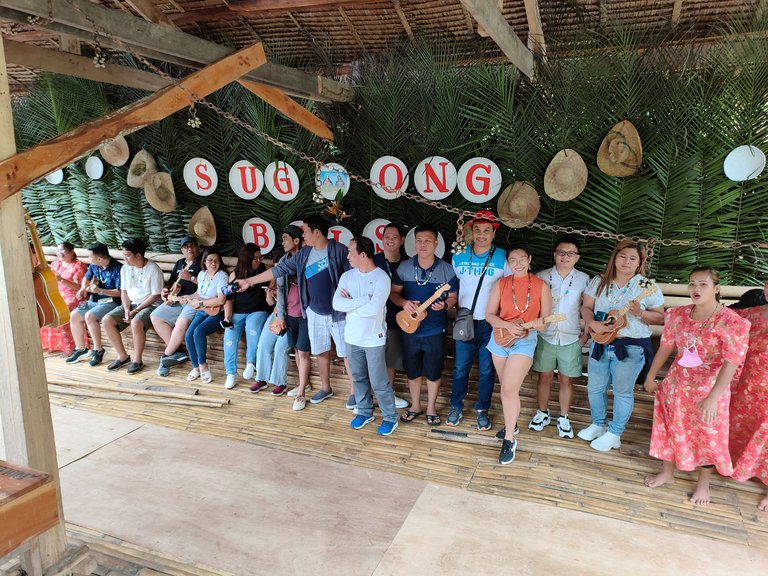 There is no required fee to witness their performance, but if you have extra cash, they'll appreciate it. There's a tip box where you can drop your donations or tips.
---
Dancing Queen and Kings
---
Since the number of supervisors/officers has grown throughout the years, there were three (3) batches for this incentive trip. When I heard from my friends that they were either Batch 1 or 2, I felt a pang of sadness. Nonetheless, I never worried about who I'll be traveling with since I don't have problems blending in.
Right after dancing Tinikling, we had to go back. This was just lunch in the first place. I thought that our way back to the docking area will be filled with silence but I was wrong. The live band started playing upbeat Filipino music such as songs from VST & Company and we found ourselves dancing inside our boat.
Everyone dance as if it's our last day on Earth! I love the energy that day! I was even voluntold to sing a song for everyone; I gladly obliged! 😎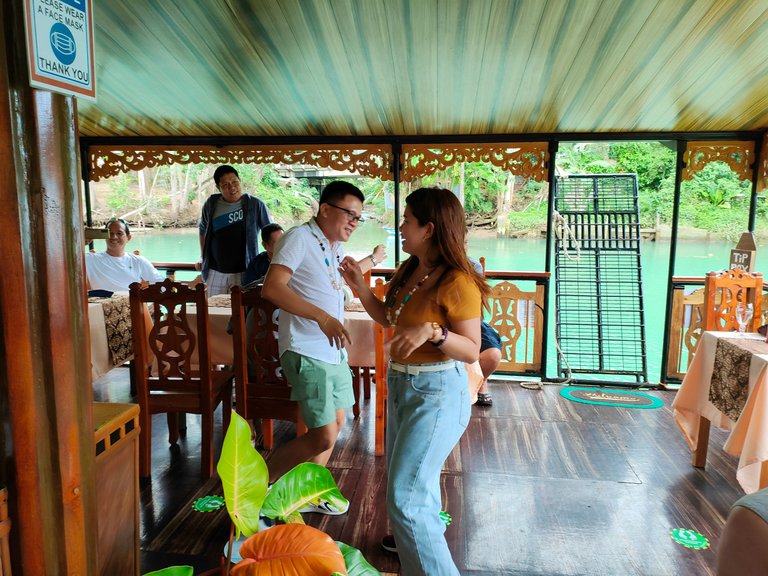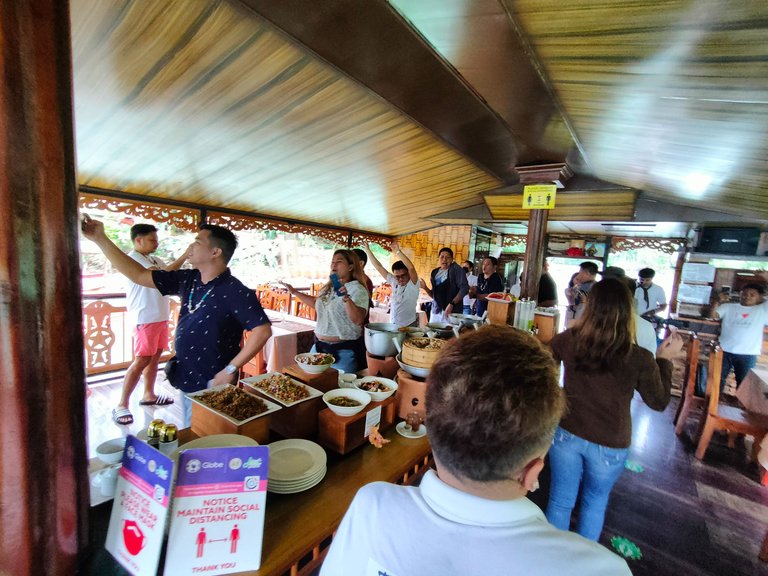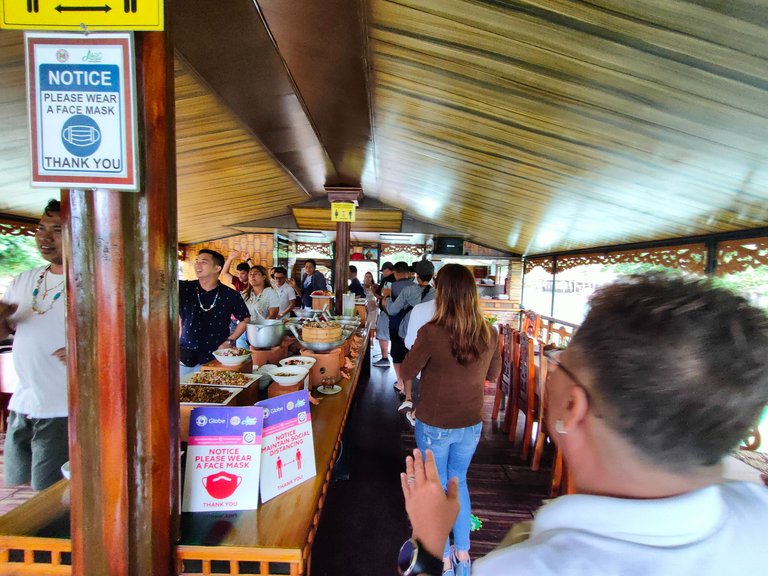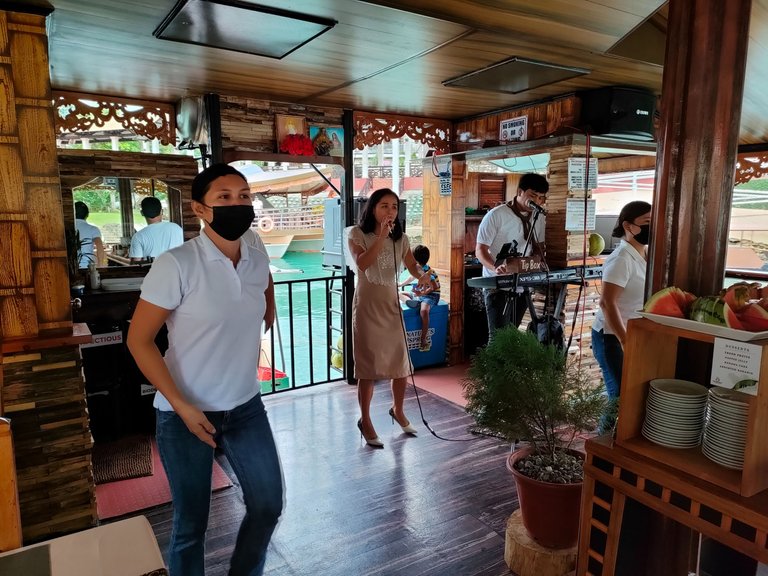 ---
What a view!
---
You might be wondering why I still haven't shown you any photos of the river during our escapade, we'll I was planning to bombard you with Loboc River's enchanting beauty. Here goes...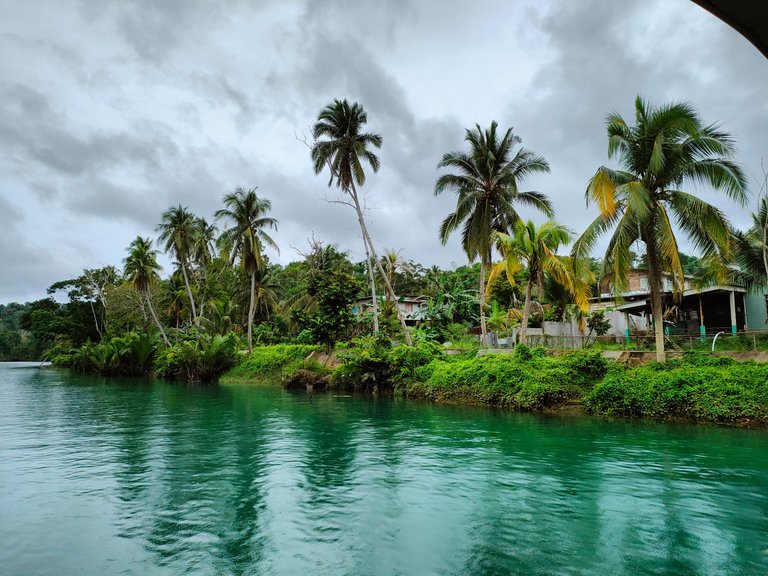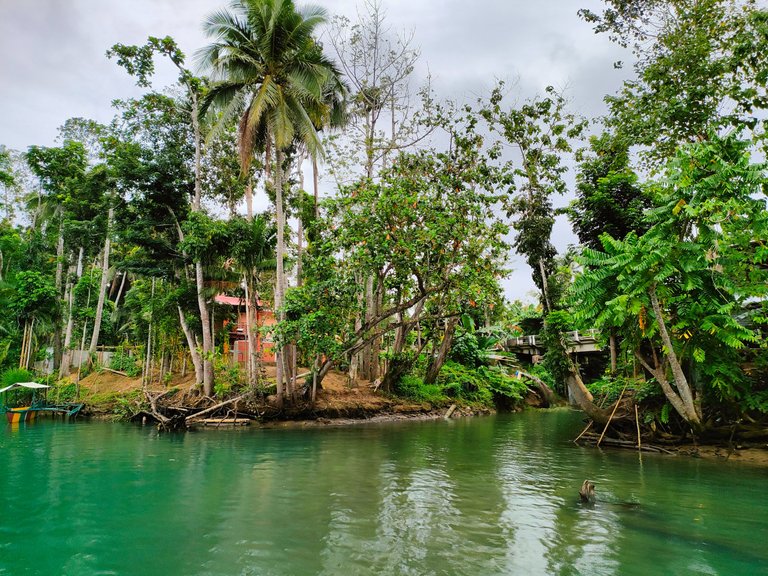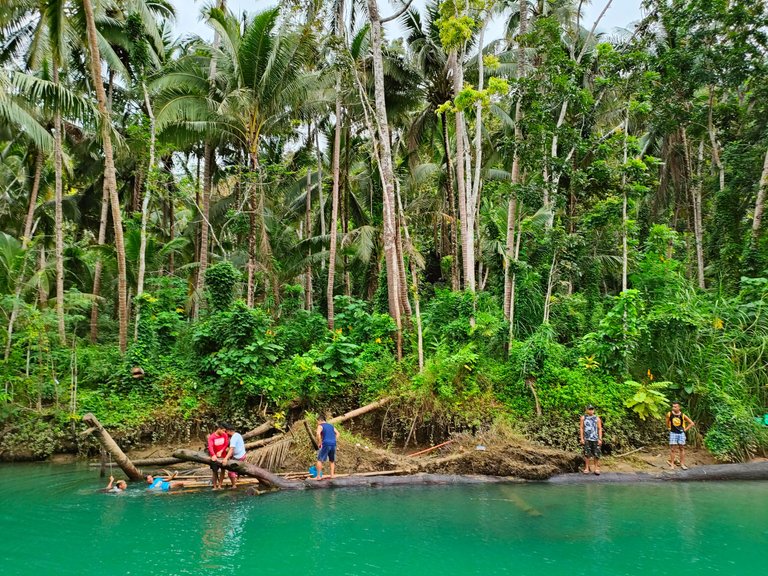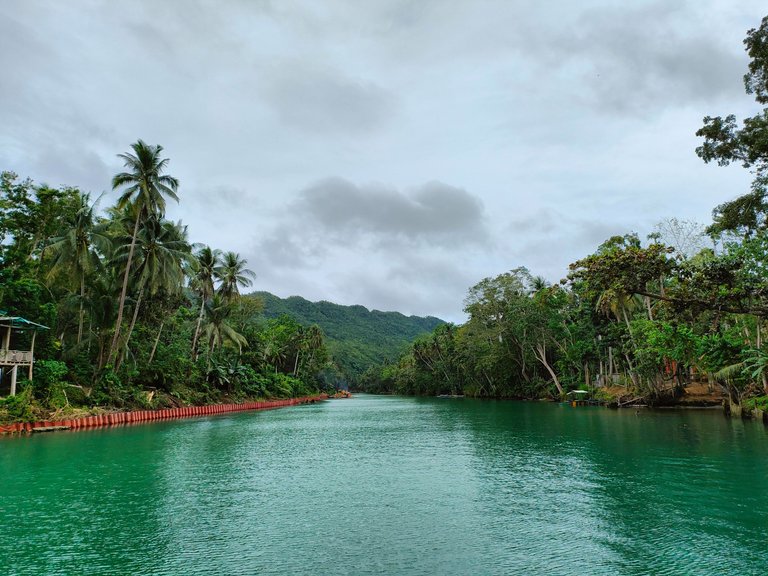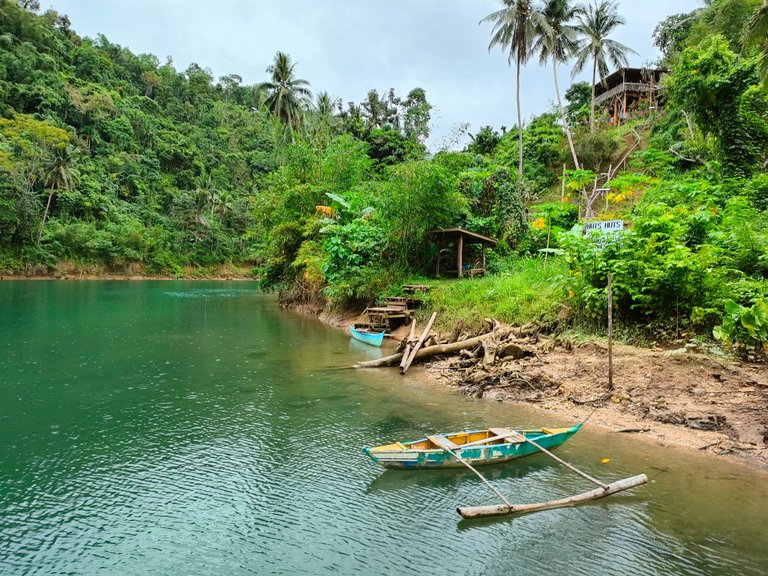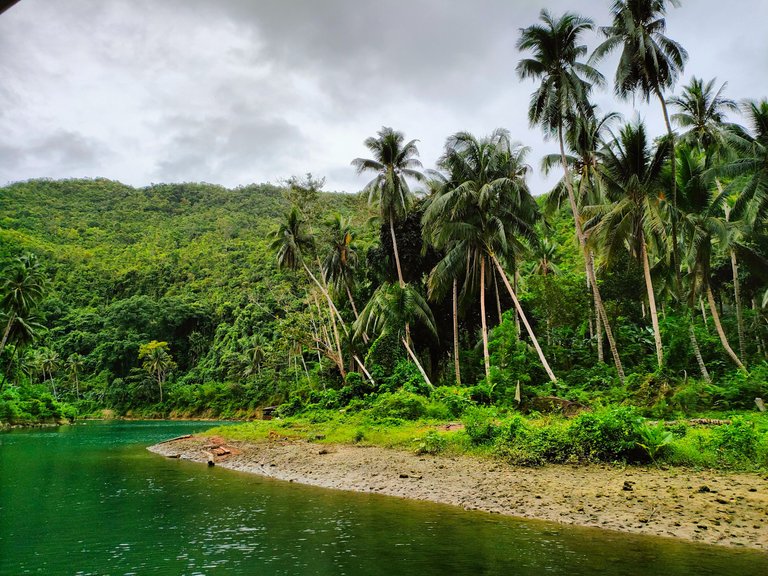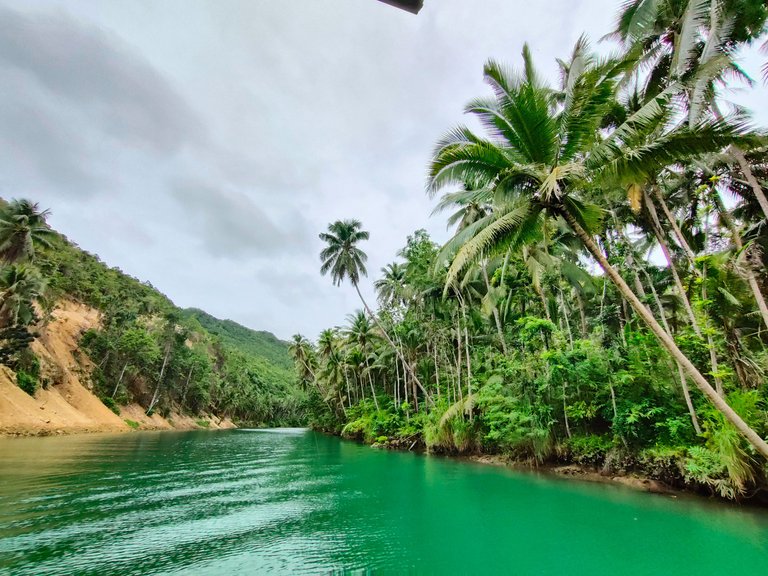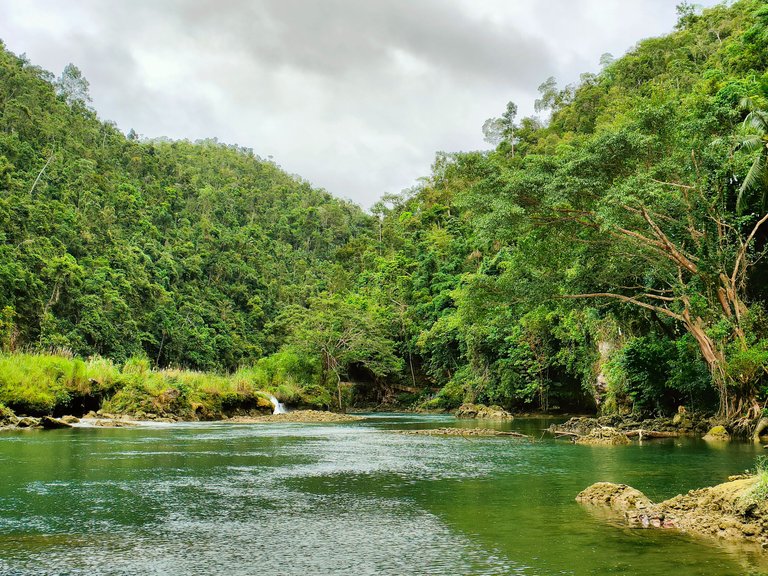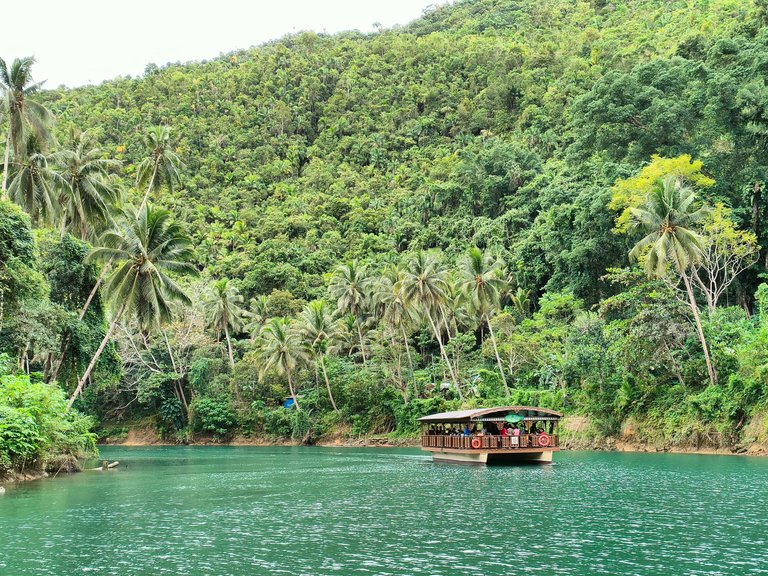 Kids here surely know how to have fun! 😁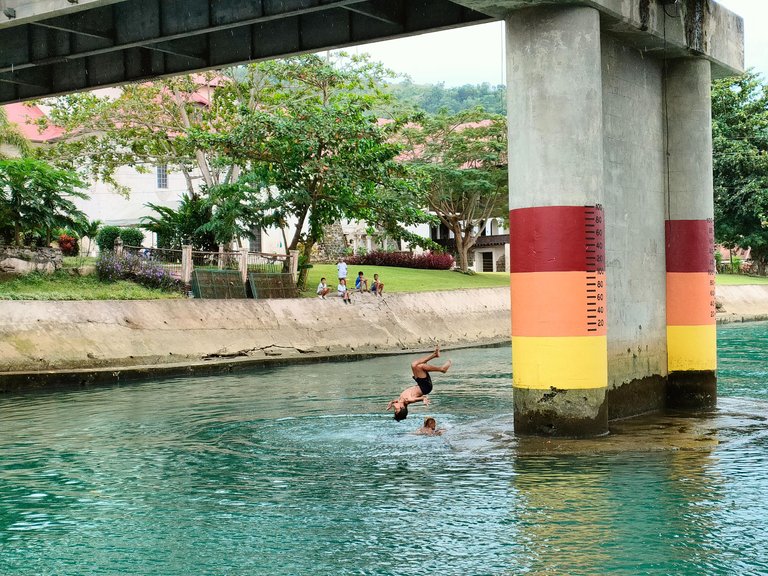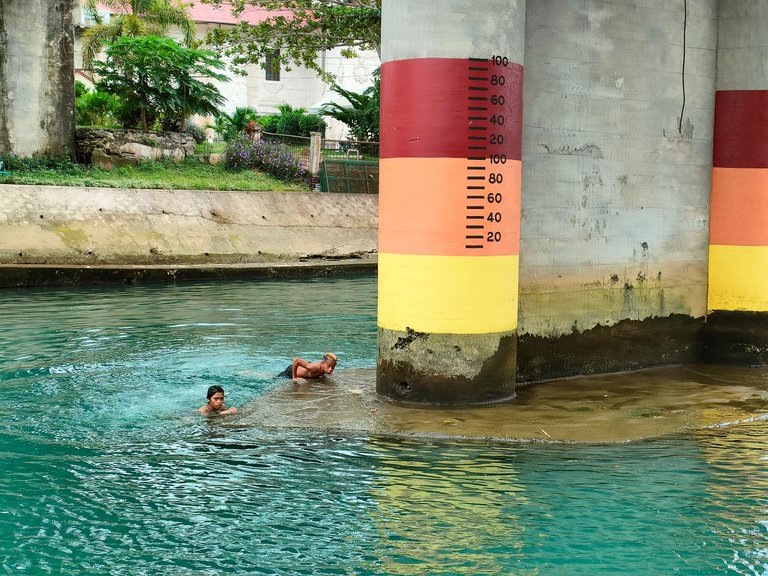 Some photos of the docking area...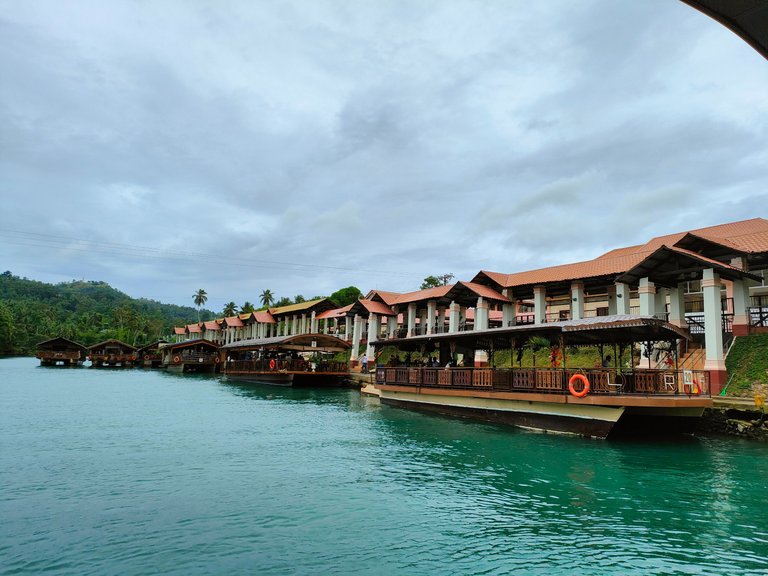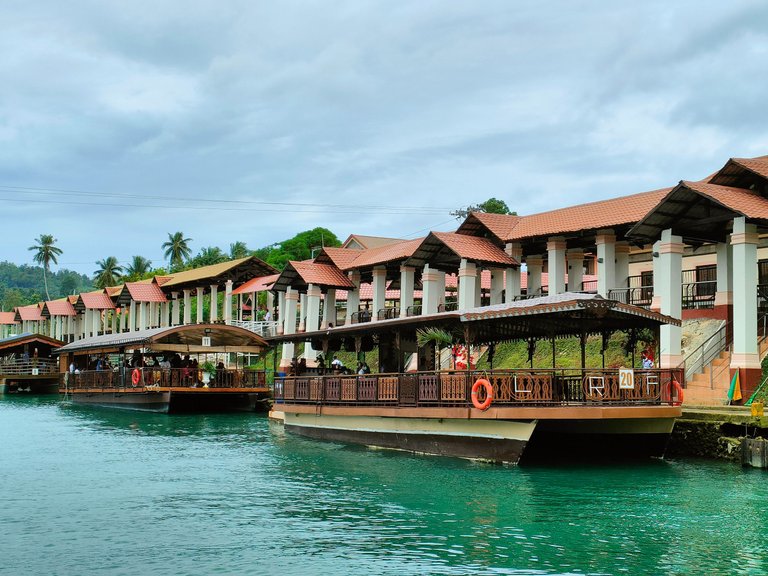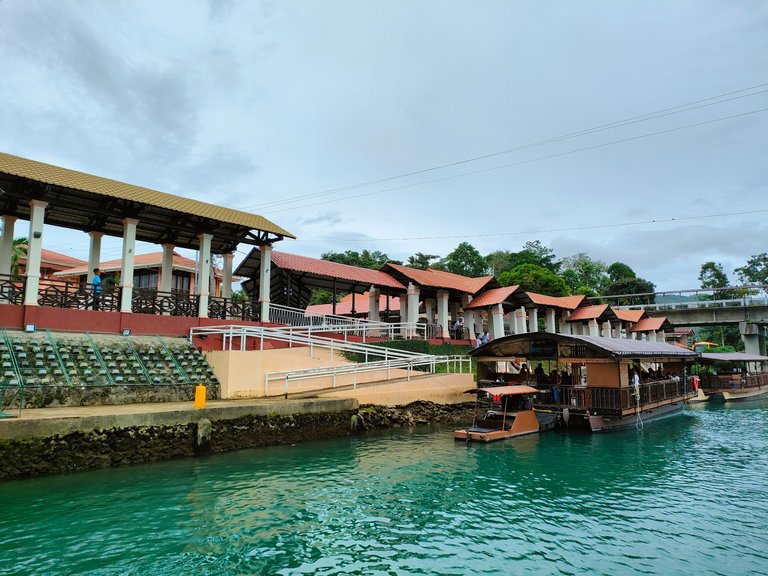 On the other side is the Loboc Church...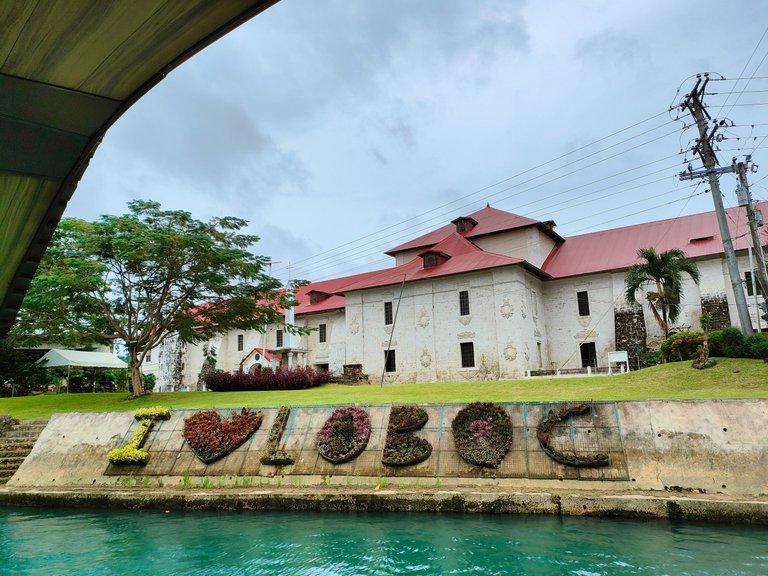 ---
That's it! They served too much food that we can always go for another round but nah, time to go back on the road and visit the rest of the destinations in nearby towns.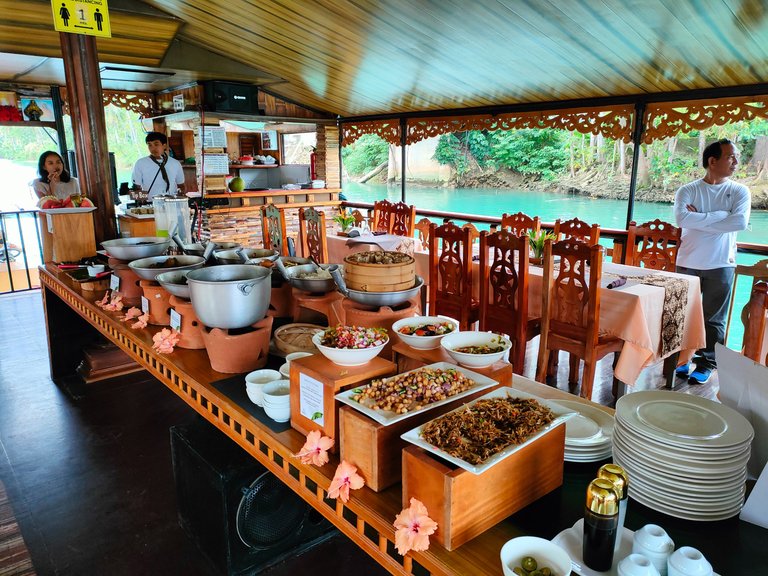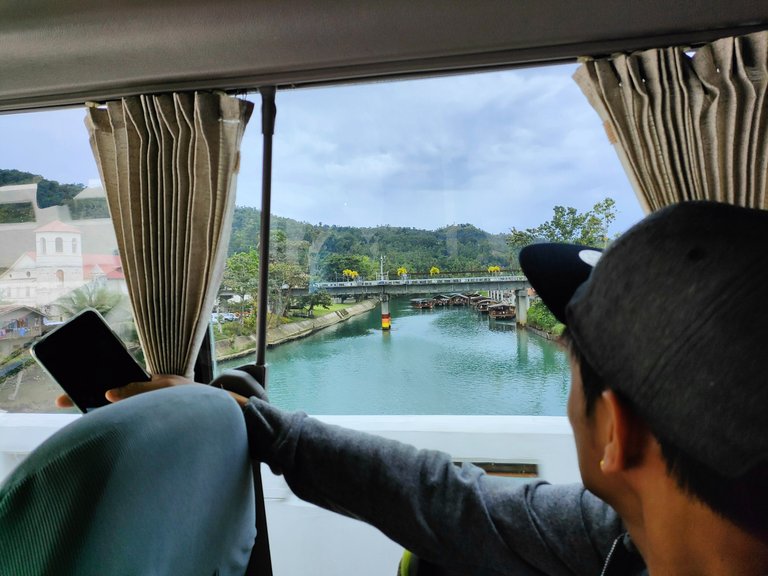 This lunch river cruise has been one of my favorites during my recent Bohol trip but as they say, Bohol is just full of surprises so join me in my next stop in my #BaliksaBohol journey! Stay tuned! 😁
---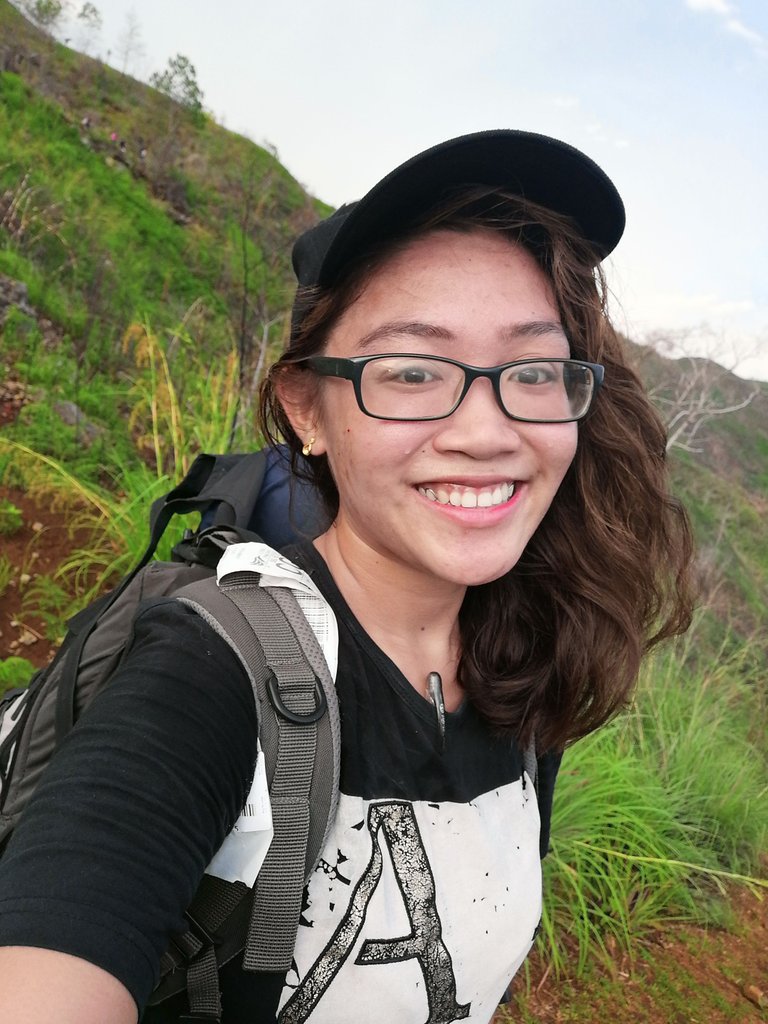 Patsitivity
Living life intentionally every single day, she believes that there's no limit to one's potential. Right now, she's on the loose for the pursuit of endless holistic self-growth and development. She wants to light the way for others. She believes there's no better way to leave a legacy than to pay it forward.
Her ultimate goal in life is to reach the state of enlightenment where there's nothing but peace, love, happiness, and contentment - nothing more, nothing less.
If you are captivated by what this girl just wrote here, an upvote is pretty appreciated. Follow her as she tells her stories full of positivities. The next story might be for you! ❤️