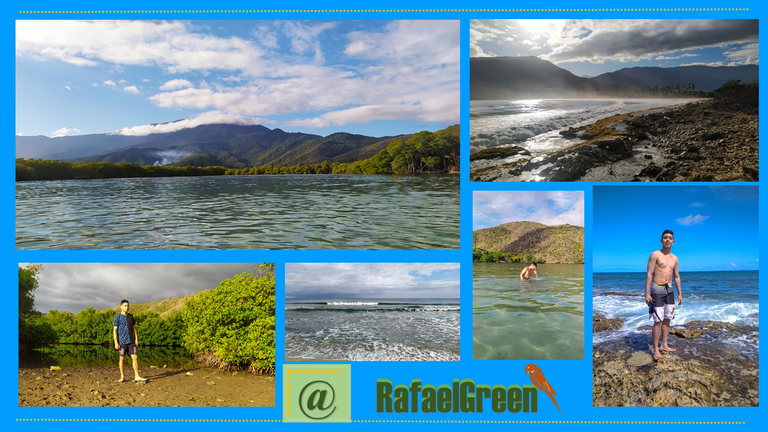 Patanemo
I present to you one of the most delicious beaches I have visited, this is Patanemo beach located on the coast of Puerto Cabello, in the Carabobo state of Venezuela, and this beach happens to be wonderful, beautiful and accessible to me, and I will begin to describe the adventure of this trip.
I consider that the beach is delicious because its water is warm, and allows you to be very comfortable when you bathe in it, it is also a place with a medium swell that in particular I also like because it allows you to be active and have fun with your group.
Les presento una de las playas más deliciosas que he visitado, esta es la playa de Patanemo ubicada en la costa de Puerto Cabello, en el estado Carabobo de Venezuela, y esta playa resulta ser maravillosa, hermosa y accesible para mí, y empezaré a describir la aventura de este viaje.
Considero que la playa es deliciosa porque su agua es tibia, y permite estar muy a gusto cuando te bañas dentro de ella, también es un lugar con un oleaje medio que en lo particular también me gusta ya que te permite estar activo y divertirte con tu grupo.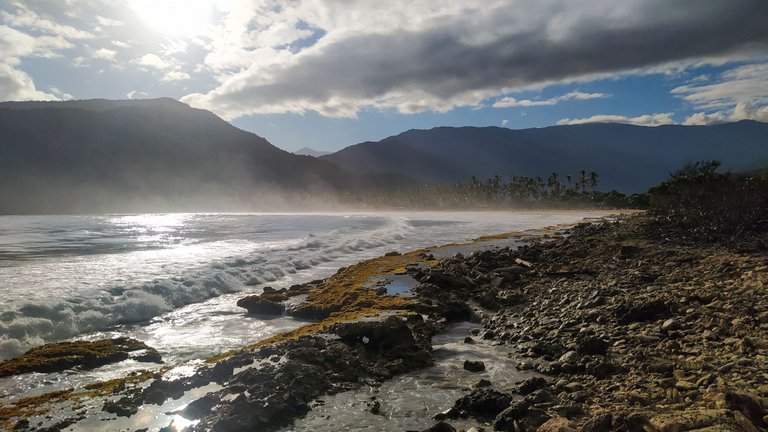 ---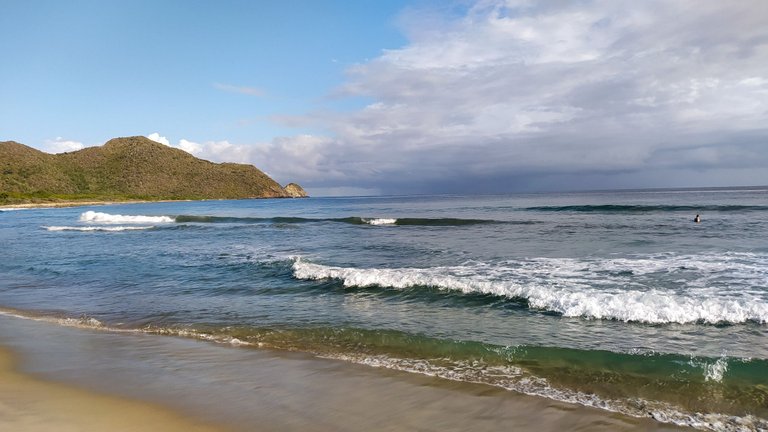 ---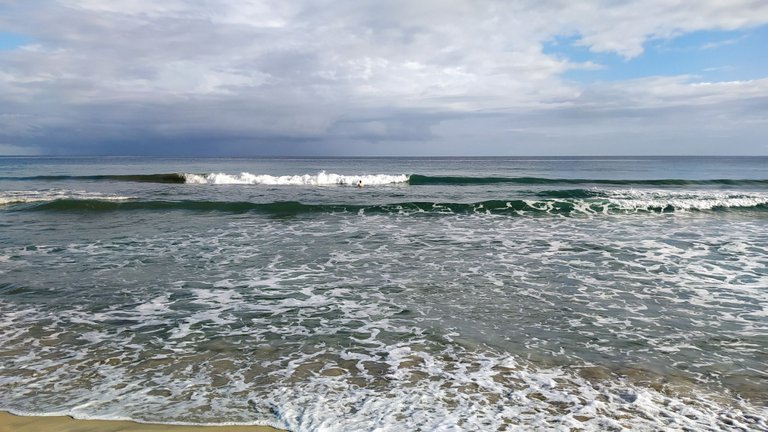 The beach has a beautiful view of the sea and the coast itself is also a work of art, being able to see how the coastal mountain range rises with a vegetation of rainforest, trees, green ferns and beautiful hills with an almost always perfect weather.
I firmly believe that trips are made unique by the traveler, but there are places with their own magic that rejuvenate you and give you energy. With a good group of companions and the desire to have fun, they turn out to be magical places in your life.
La playa tiene una vista hermosa al mar y su misma costa también es obra de arte, pudiendo ver como se alza la cordillera de la costa con una vegetación de bosque húmedo, árboles, helechos verdes y lomas preciosas con un clima casi siempre perfecto.
Creo firmemente que los viajes los hace único el viajero, pero hay lugares con magia propia que te rejuvenecen te brindan energía. Con un buen grupo de compañeros y con las ganas de divertirse resultan ser lugares mágicos en tu vida.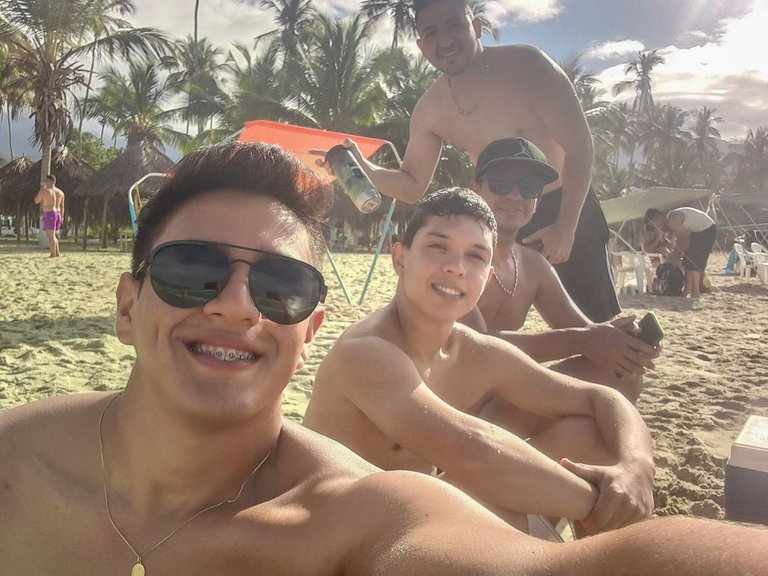 ---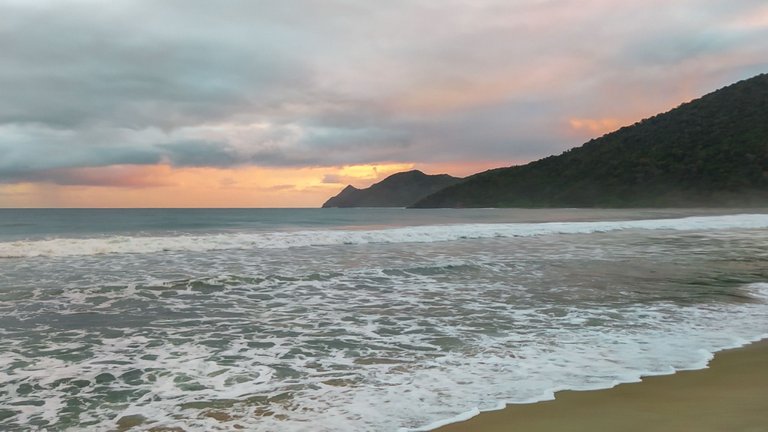 ---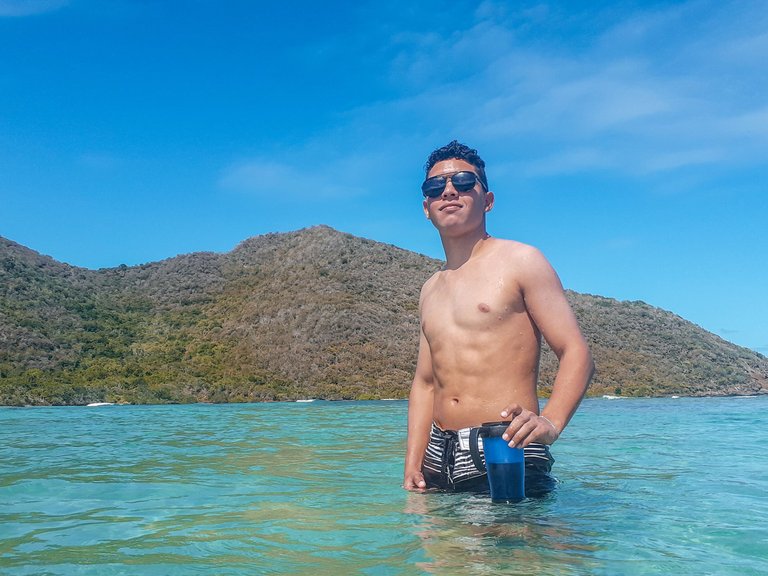 Photo published in my social networks / Fotografía publicada en mis redes sociales.
---
This beach has a natural lagoon that looks like a pool, this is called Bocaina, and is extremely beautiful with crystal clear water and clear sand, this place has no waves and is extremely quiet, for those looking for a quiet coast, Patanemo also has it.
This natural pool has mangroves and mare rocks that ovethe r time became wave breakers, and practically thanks to them there is this peaceful, turquoise and beautiful natural pool, with crystal clear water and a unique landscape that give you the opportunity to capture the best moments.
Esta playa posee una laguna natural que parece una piscina, esta se llama Bocaina, y es sumamente preciosa con un agua cristalina y arena clara, este lugar no posee oleaje y es sumamente tranquilo, para los que buscan una costa tranquila, Patanemo también lo tiene.
Esta piscina natural tiene manglares y rocas marinas que a través del tiempo se convirtieron en rompeolas, y prácticamente gracias a ellas existe esta pacífica, turquesa y bella piscina natural, con un agua cristalina y un paisaje único que te dan la oportunidad de capturar los mejores momentos.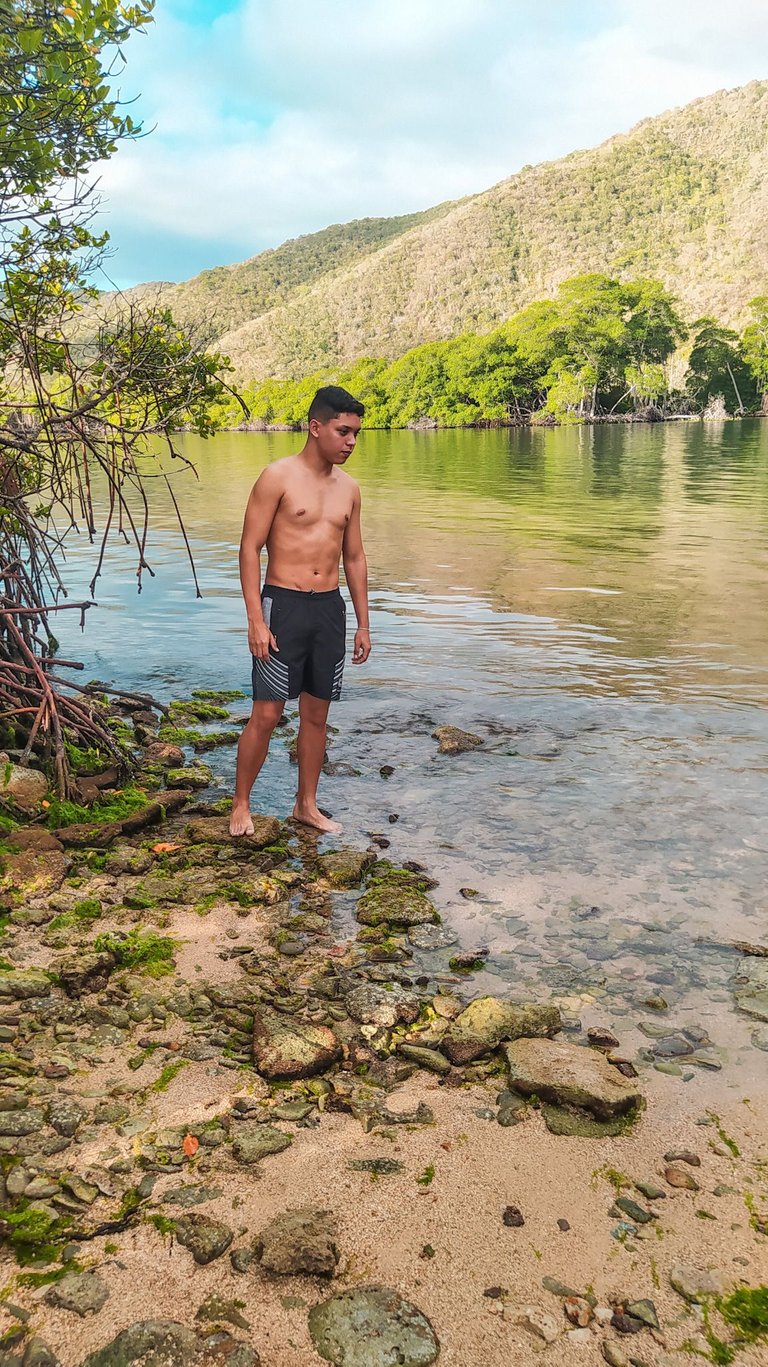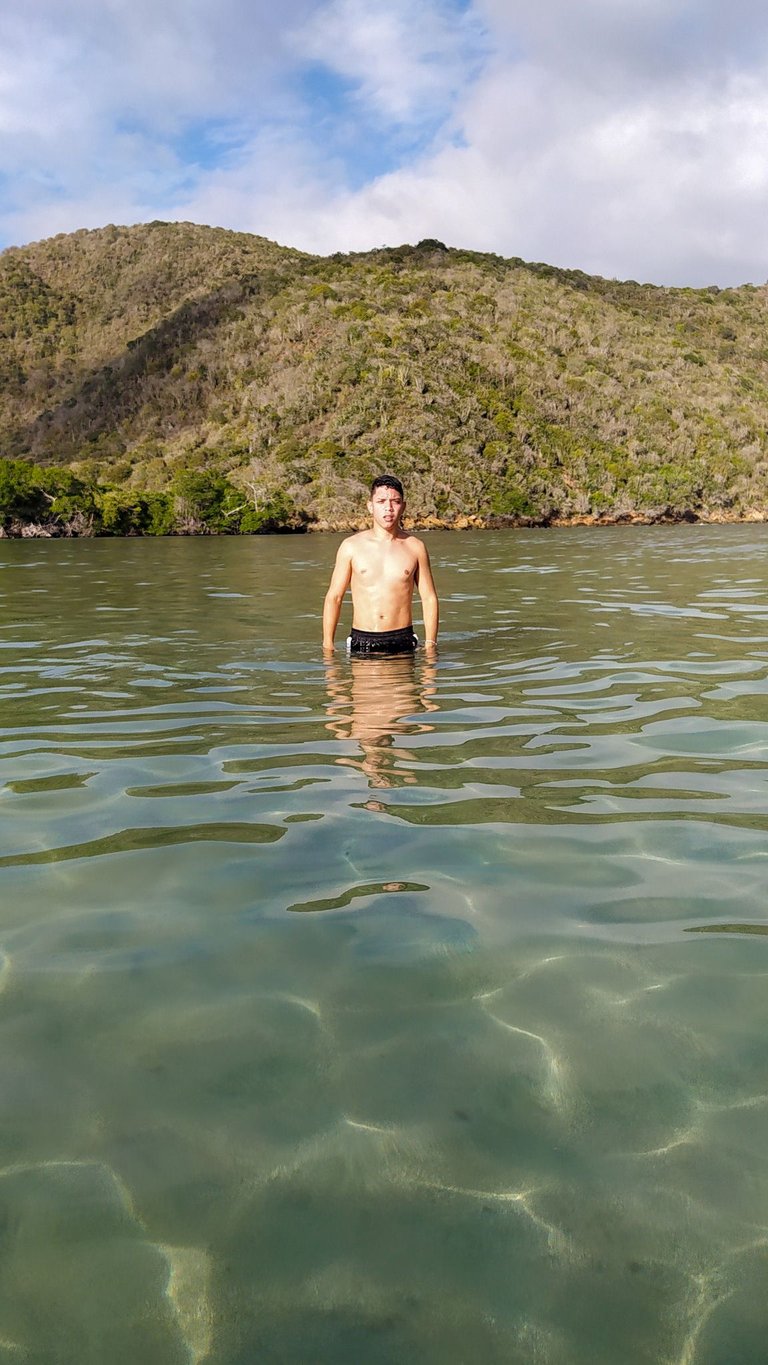 ---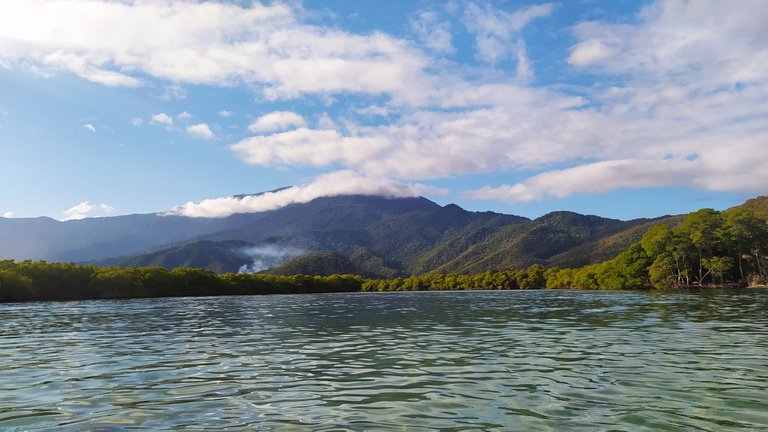 This trip was somewhat economical, since the excursion cost 8$ per spot, the chair on the shore of the beach cost 2$ along with the awning of the group and the food and drinks were brought from my house, a sign that to get to know a new place one must plan and have the best disposition to have a good time.
Este viaje fue algo económico, ya que la excursión salió en 8$ el puesto, la silla en la orilla de la playa costo 2$ junto con el toldo del grupo y la comida y bebida las lleve desde mi casa, una muestra de que para conocer un lugar nuevo uno se debe planificar y tener la mejor disposición de pasarla bien.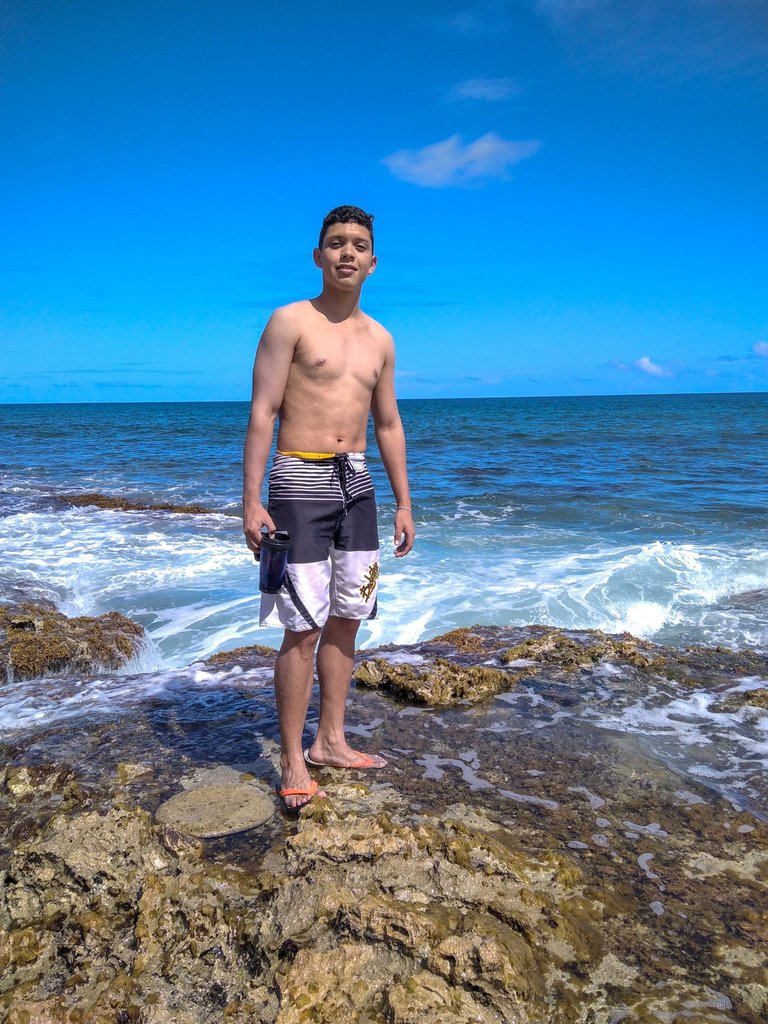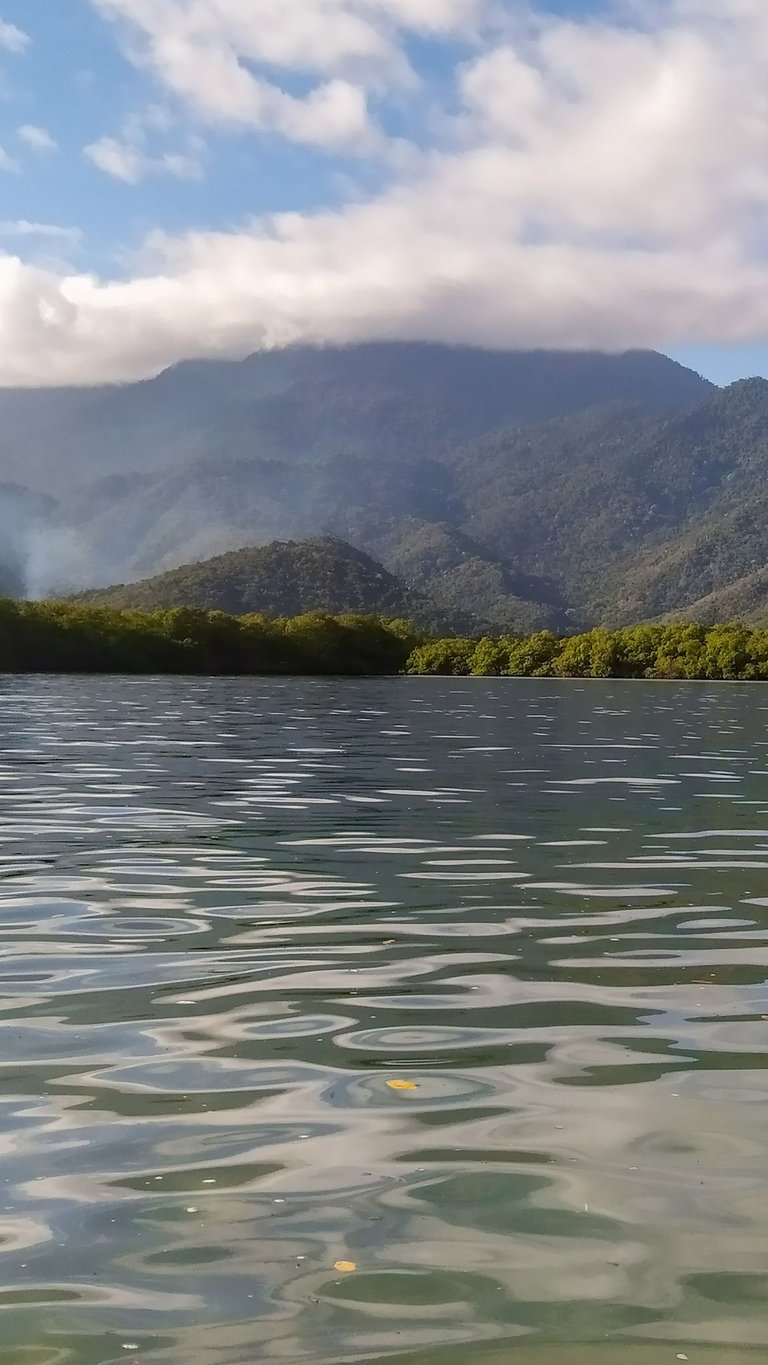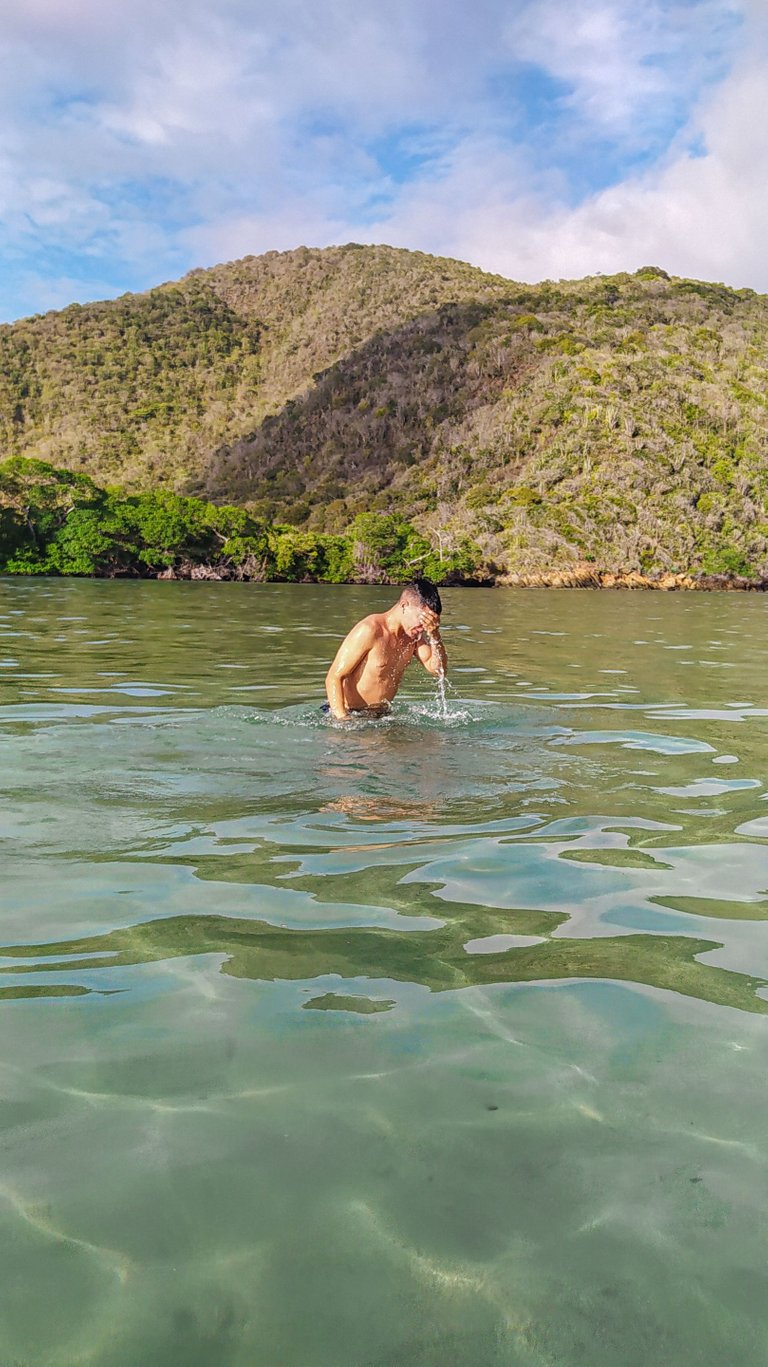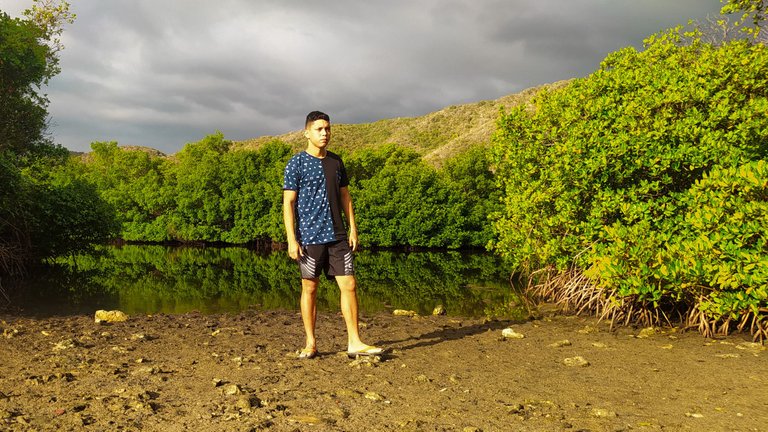 ---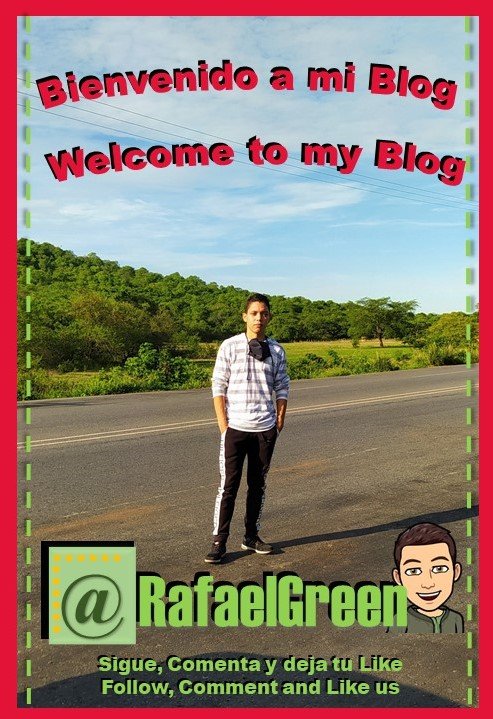 [ESP]Bienvenido a un pedazo de mi mente, un espacio de @RafaelGreen, Militar de profesión, Licenciado y Bloguero. Aventurero, narrador de aventuras y experiencias, camino a ser creador de historias. Conociendo lugares nuevos, ecologista por pasión, buscando la mejor forma de emprender y lograr mis metas. Llevándote a conocer lugares de Venezuela, contando una historia, una aventura y algo más. Si te gusta mi contenido, no olvides dejar un comentario, tu like o tu opinión, y muchas gracias por el apoyo.
[ENG] Welcome to a piece of my mind, a space of @RafaelGreen, Military by profession, Graduate and Blogger. Adventurer, narrator of adventures and experiences, on my way to being a storyteller. Knowing new places, an ecologist by passion, looking for the best way to undertake and achieve my goals. Taking you to know places in Venezuela, telling a story, an adventure and something more. If you like my content, don't forget to leave a comment, your like, or your opinion, and thank you very much for your support.
---
Mi idioma nativo es el español por lo que uso Deepl para mis traducciones.
Las fotografías son de mi propiedad, usé la cámara del Redmi Note 8 para las fotografías, edite con PowerPoint y retoque con lightroom.
"Somos una partícula en el universo con el poder de cambiar el mundo"
Si te gusto el escrito deja tu opinión y si tienes alguna observación constructiva no dudes en hacerla.
---
My native language is Spanish so I use Deepl for my translations.
The pictures are my own, I used the camera of the Redmi Note 8 for the pictures, edited with PowerPoint and retouched with lightroom.
"We are a particle in the universe with the power to change the world"
If you liked the writing leave your opinion and if you have any constructive observation do not hesitate to do it.

Banner designed by myself in PowerPoint / Banner diseñado por mi persona en PowerPoint.