Hello Beautiful People!
Have you been to Kyoto, Japan? If yes, then share your experiences by letting us know in the comment section below.
It has been a dream of many to visit Japan and experience its amazing places, food, history, and traditions. Good thing, we have experienced a bit of Kyoto, Japan here in Cebu City. If you're visiting Cebu for the first time, then add Sachiko's Little Kyoto to your itinerary.
Welcome to Kyoto, Japan in Cebu City.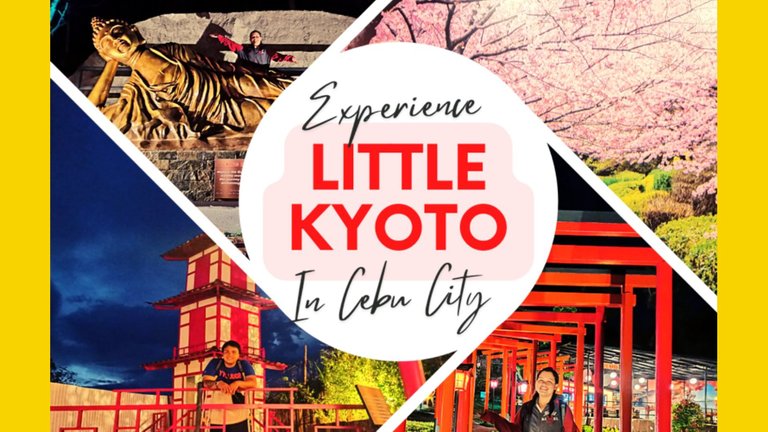 Kyoto is the cultural and historical heart of Japan. What I love about Japan are its traditional temples, shrines, gardens, shops, restaurants, and festivals.
SACHIKO'S LITTLE KYOTO
Sachiko's Little Kyoto is a Japanese-owned tourist attraction located at Barangay Babag, Cebu City, next to Busay. It's a place where you can enjoy the beauty of nature, eat sumptuous Japanese cuisines, and know Japanese cultures and traditions.
Let's take a quick virtual tour!
Ticket Booth and Souvenir Shop


Upon entry, you'll see the ticket booth beside the Souvenir Shop and their entrance fee is 100 pesos.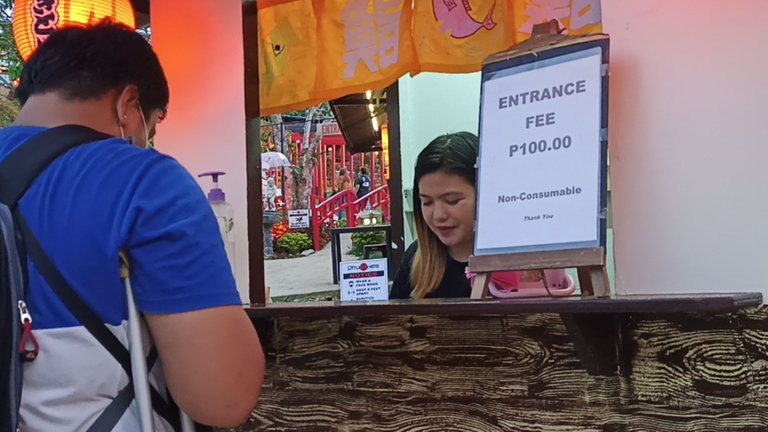 ---
Torii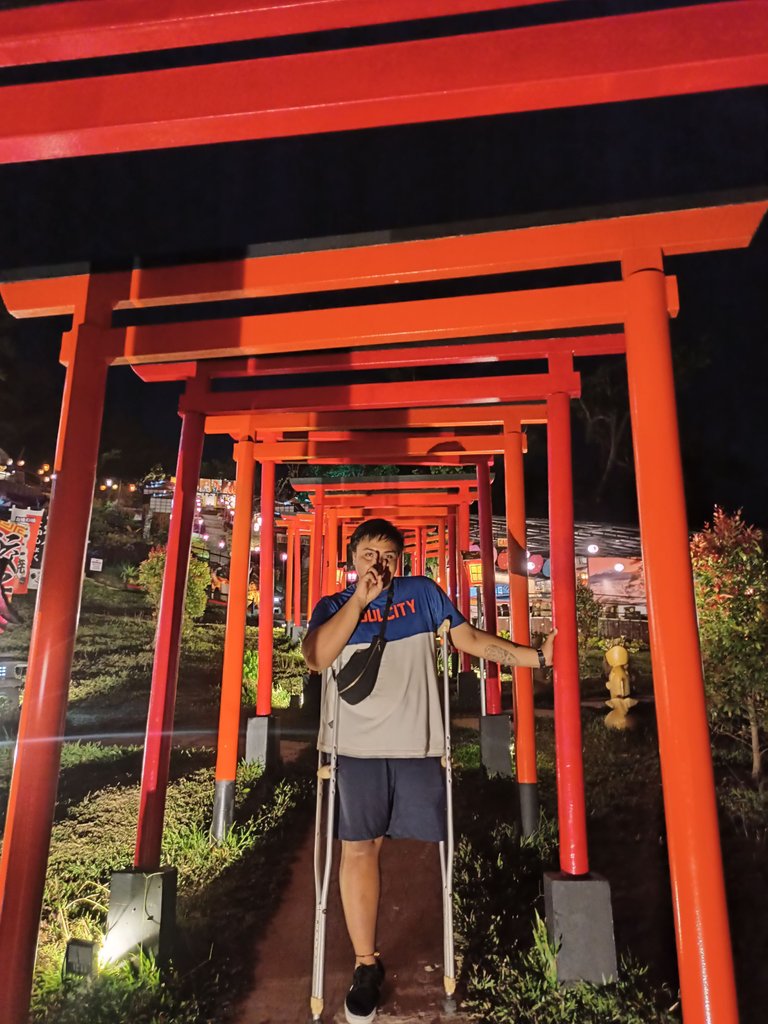 Torii is a Japanese term for the word gate. The existence of a torii at the entrance is usually the simplest way to identify Shinto shrines in the traditional Japanese culture. The torii often painted bright red or orange.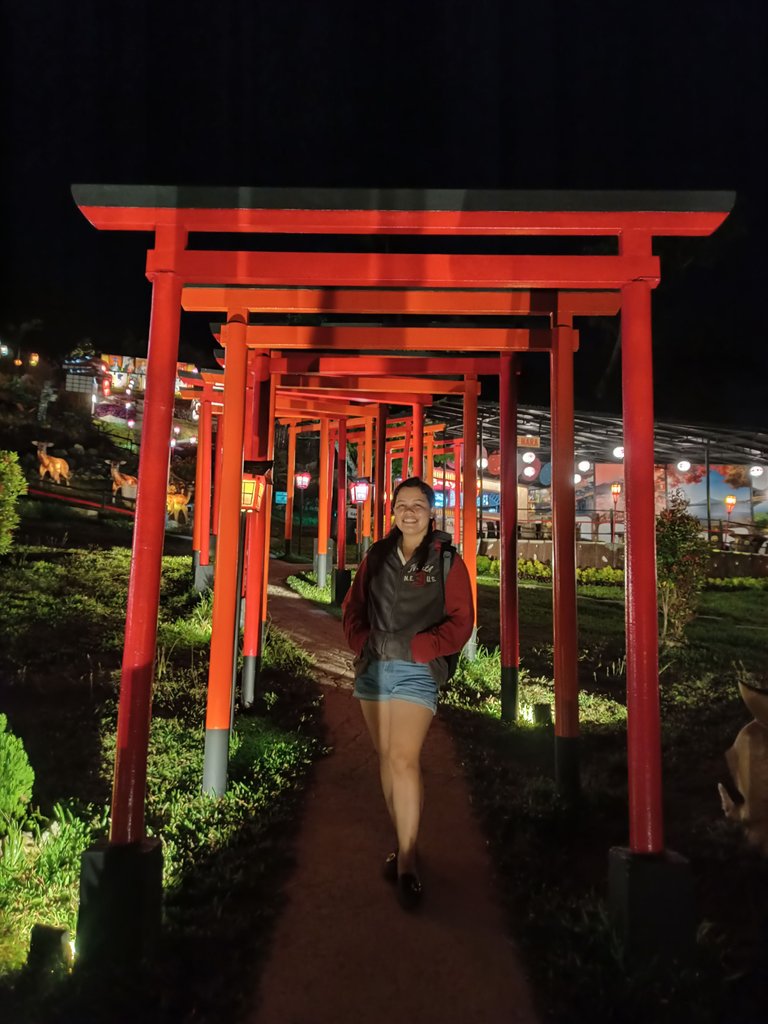 ---
Hachiko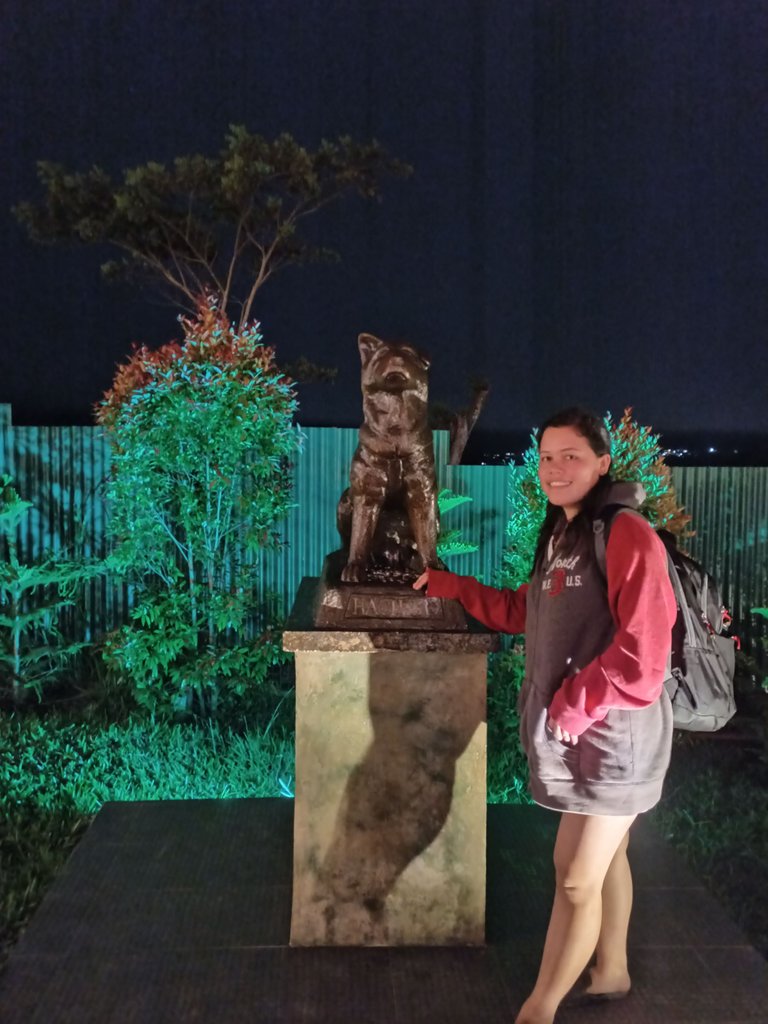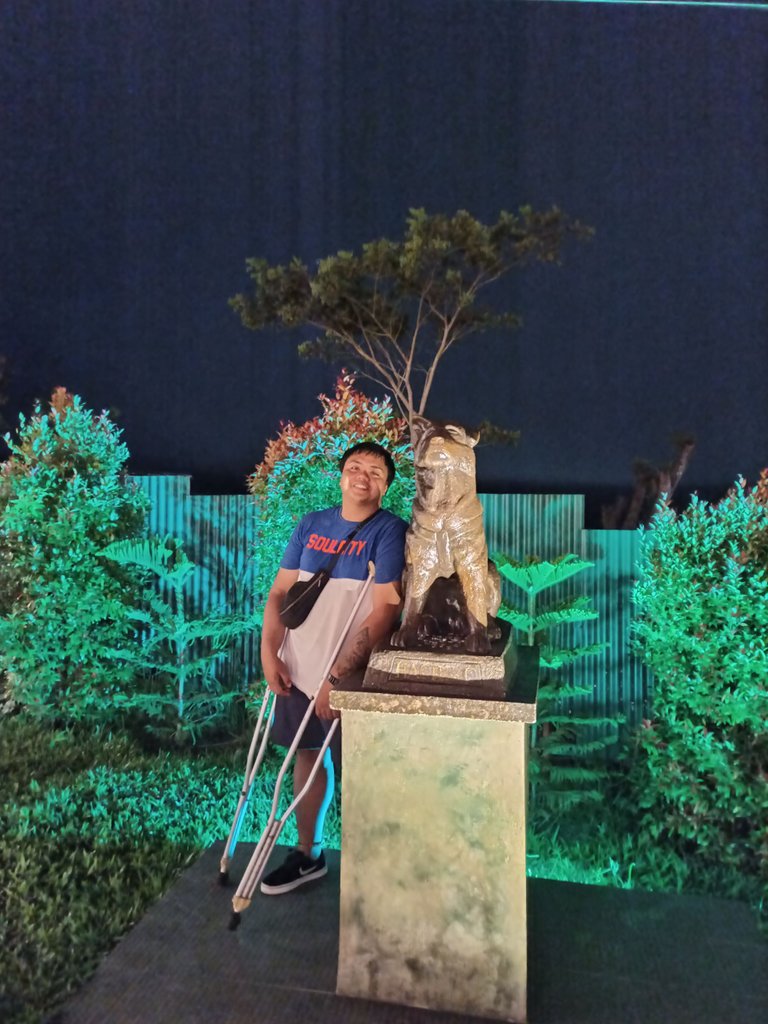 At Sachiko's Little Kyoto, you'll see a dog statue and it's name is Hachikō. He was a Japanese Akita dog remembered for his remarkable loyalty to his owner, for whom he continued to wait for the return of his deceased owner for more than nine years. He would wait at Shibuya station to wait for his owner's return until his last breath. Indeed, this dog is truly an example of loyalty and fidelity.
---
Lucky Cat and Daruma Doll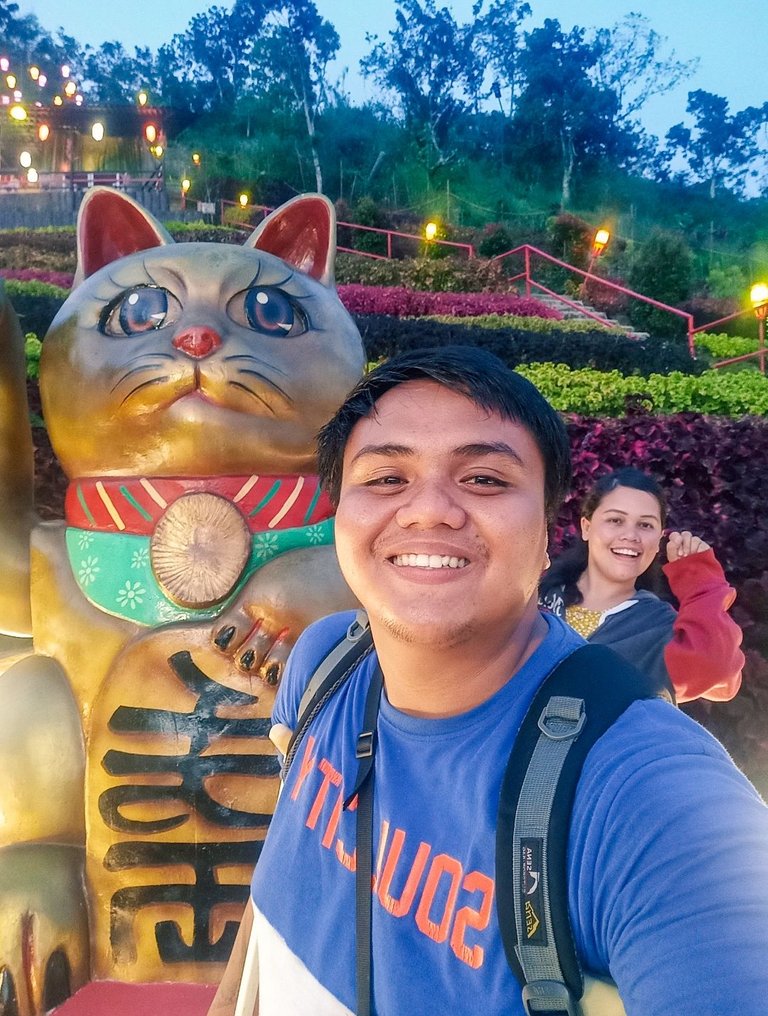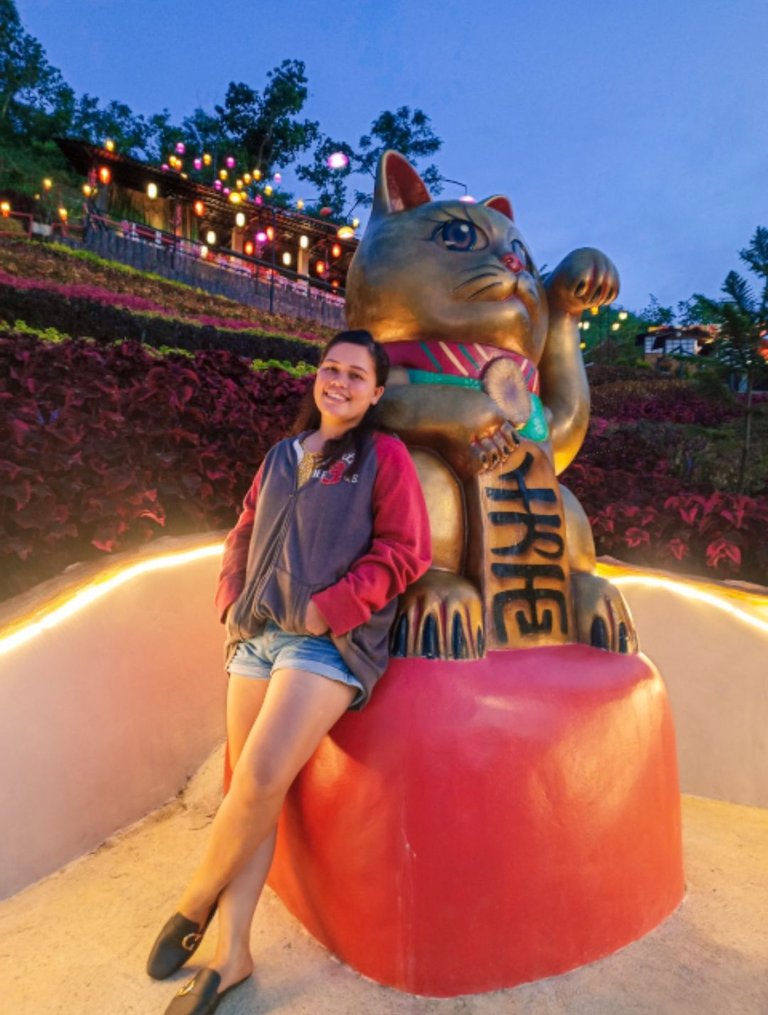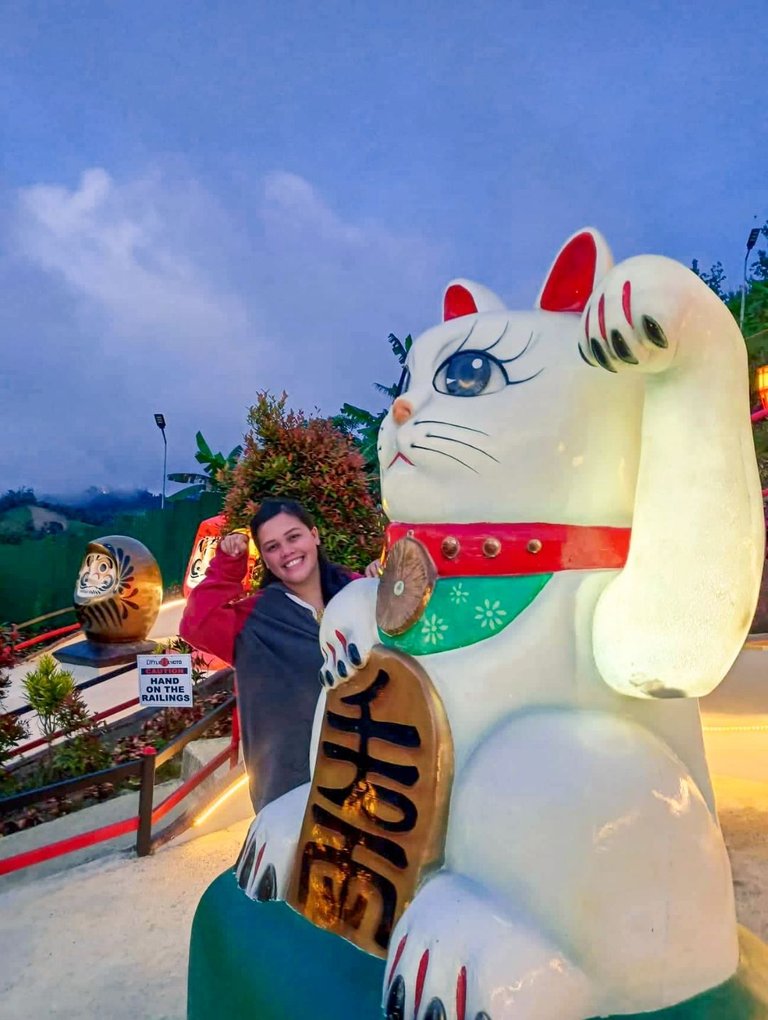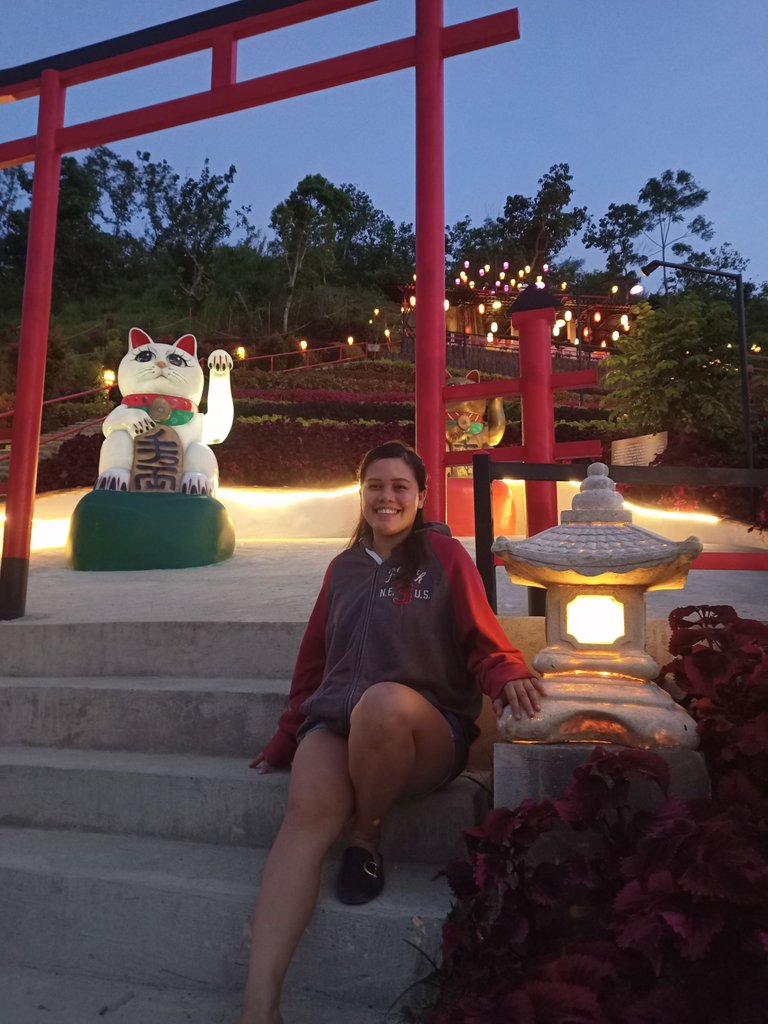 The existence of the Lucky Cat is often believed to bring good luck to the owner. That is why in Japanese and Chinese stores you'll see this figurine. The Japanese call this the maneki-neko.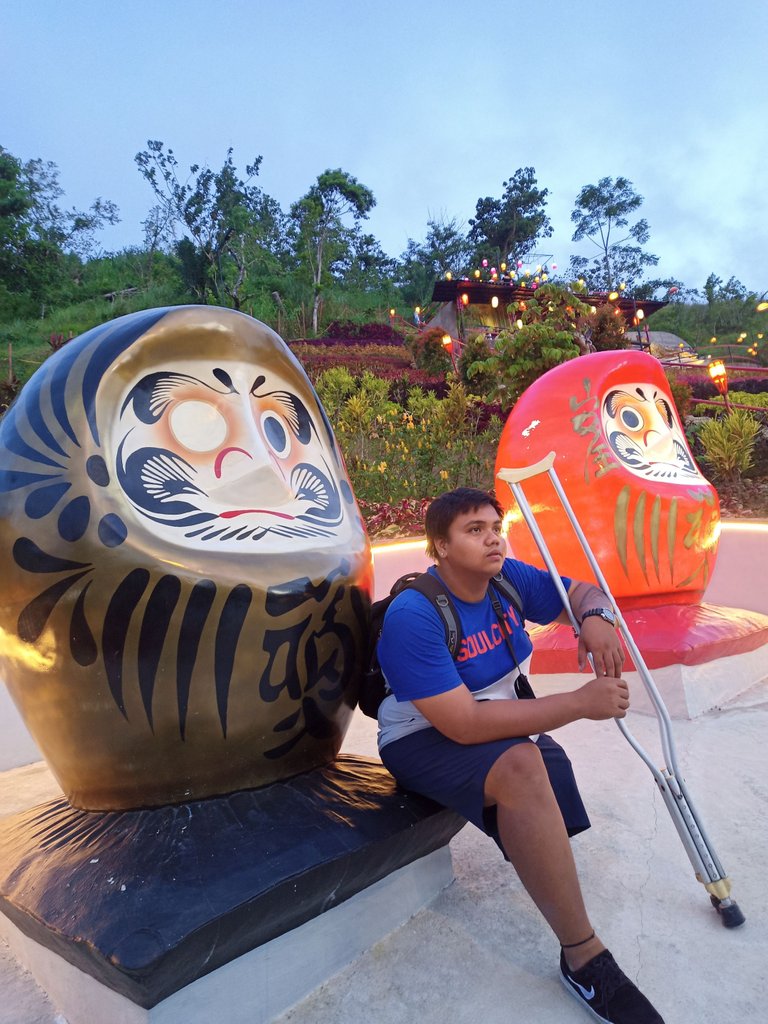 Beside the Lucky Cat, you'll see 2 giant Daruma Dolls. We saw a Japanese Horror movie before and the killer in the movie was a doll so we were a bit nervous upon seeing the giant Daruma dolls because we remembered the movie and the scary face of the doll as well. The Daruma is a traditional Japanese doll, which in Japan has become a symbol of perseverance and luck.
---
Cafe Nara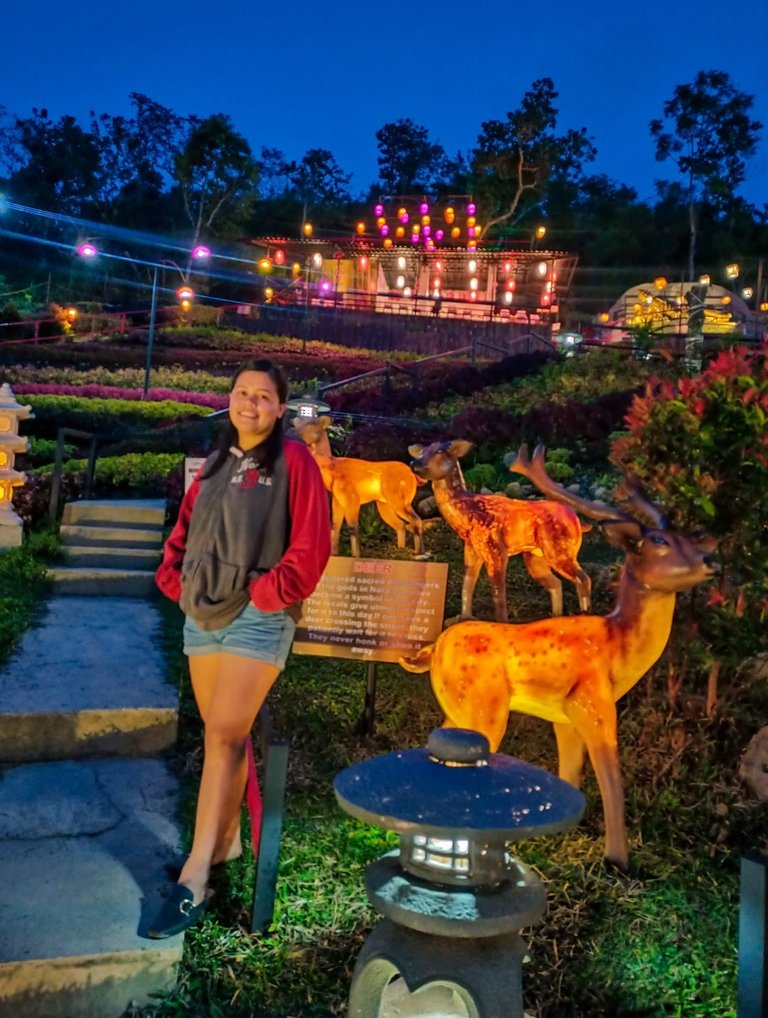 In Japan, a city called Nara is a well-known place for great Buddhist temples and Shinto shrines. There is a park where deers can be seen roaming around freely. In Sachiko's little Kyoto, you can see lighted man-made deer statues. According to my Japanese student before that these deers are so respectful. They were trained to bow as a sign of respect to the tourist whom visited them.
---
Kyoto Treats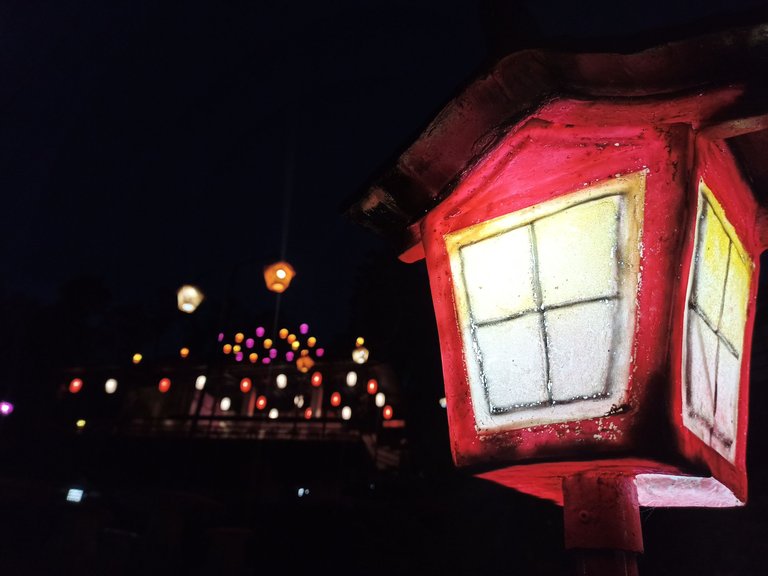 This area is located right beside Cafe Nara where you can order Japanese food. They have a menu where you can choose and order your favorite Japanese food. You can also see a lot of red Japanese lanterns and lamp posts around.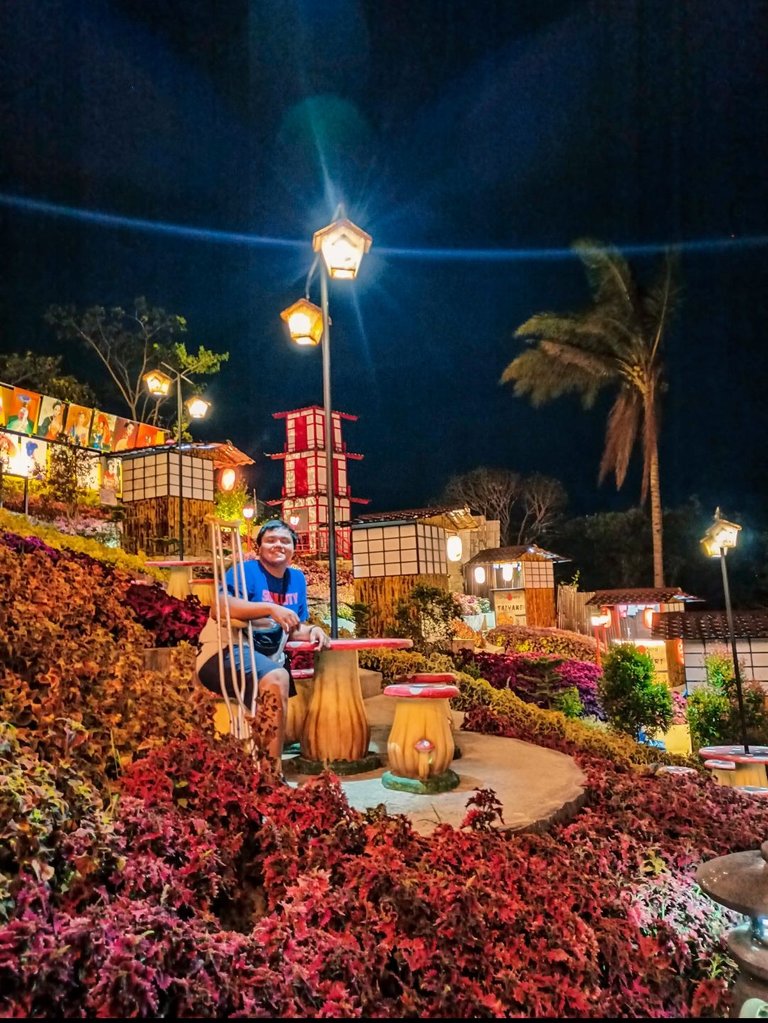 As you walk up the stairways, you'll find numerous booths offering popular Japanese food like teriyaki, yakitori, okonomiyaki, tempura, and more.
---
Pagoda


Pagoda is an East Asian tiered tower with multiple eaves common to Nepal, India, China, Japan, Korea, Vietnam, and other parts of Asia. In the Philippines, it's so rare to see this architecture but if you go to Chinese and Japanese temples you'll see them and mostly painted with bright red color.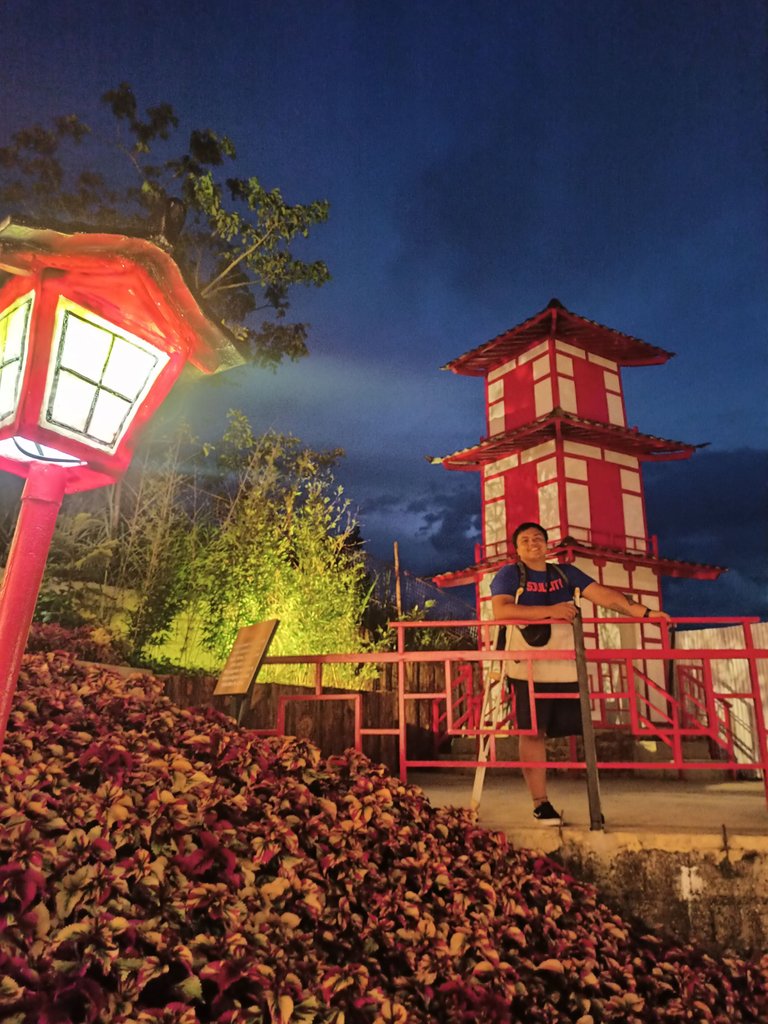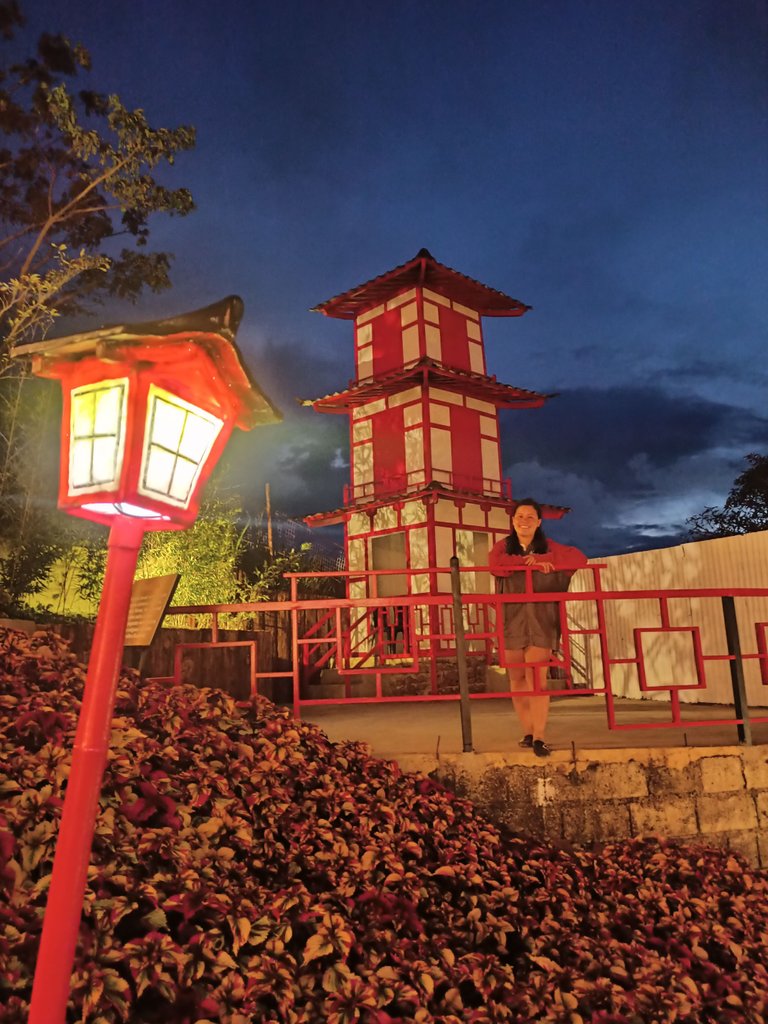 ---
Geisha Gallery


This area is where pictures of Geisha can be seen. Geisha is the traditional Japanese female entertainer and hostess. Their distinct appearance is characterized by long, trailing kimono, traditional hairstyles, and Oshiro make-up.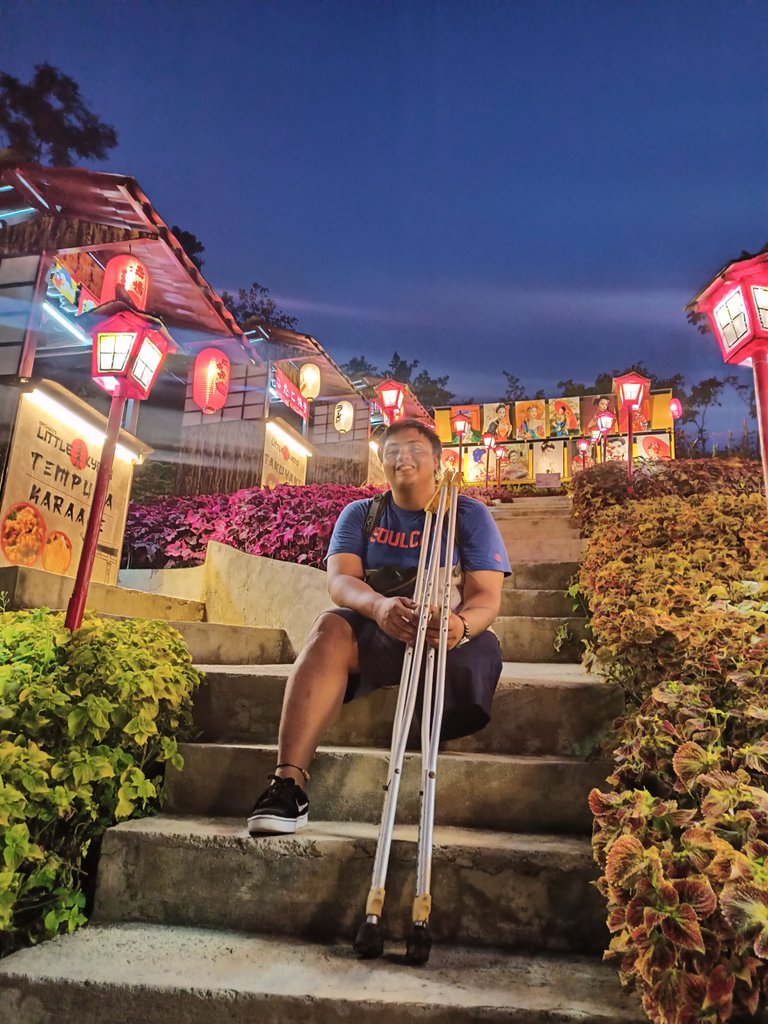 ---
Lying Buddha


Next to the Geisha Gallery is a reclining Buddha. It represents the historical Buddha during his last illness. He is lying on his right side relying on his right elbow while supporting his head with his hand.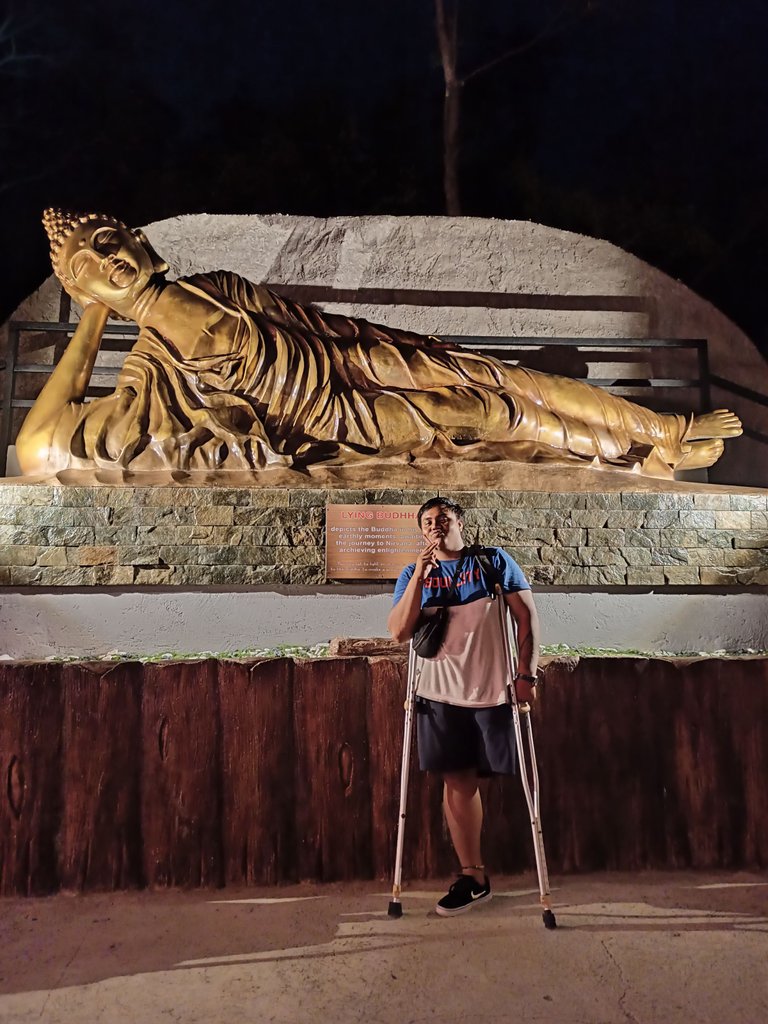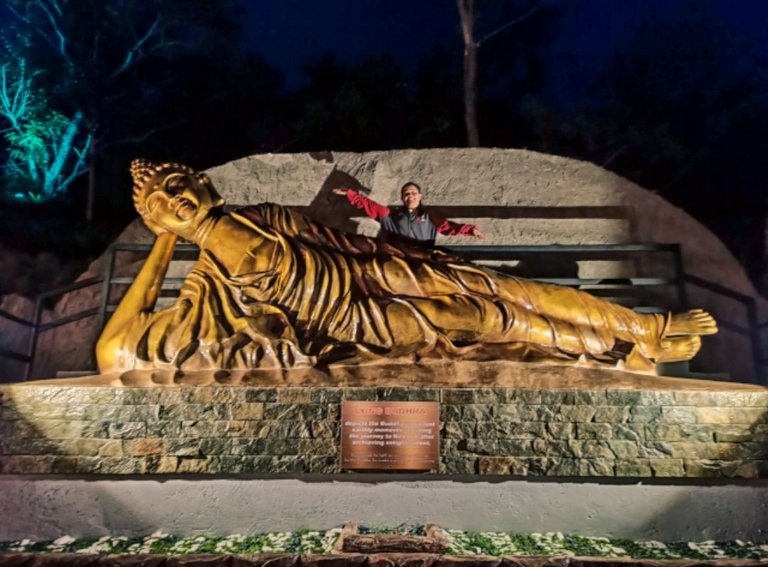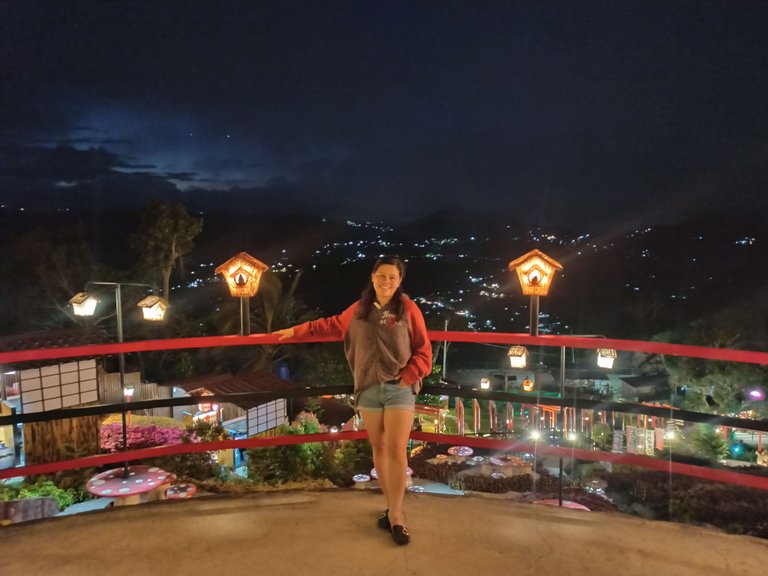 Aside from the instagram-worthy picture of the lying buddha, you'll also see the dramatic landscape of magnificent mountains in front of the lying Budhha.
---
Cherry Bloossoms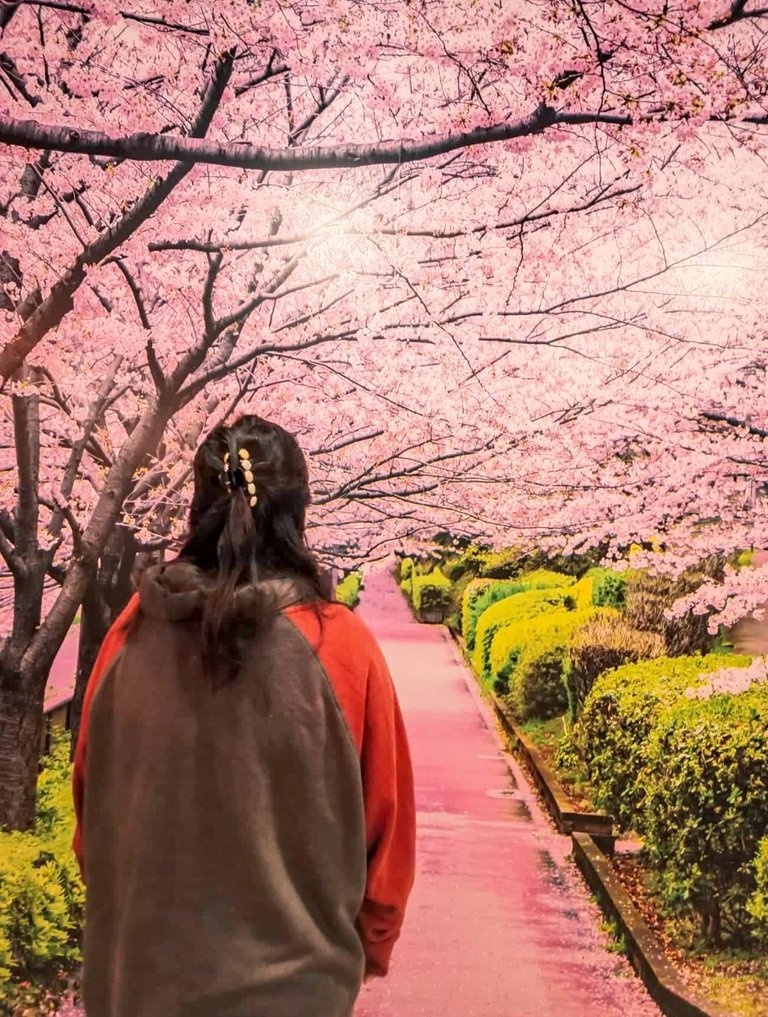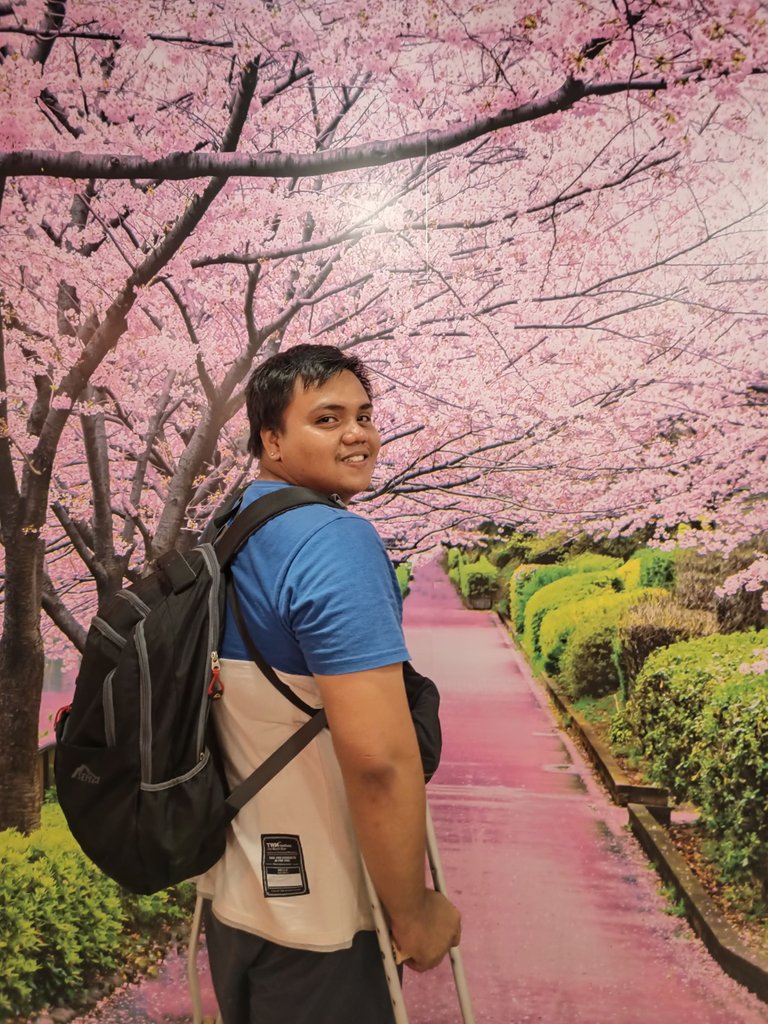 Next to the lying Buddha is a place where you can see some artificial cherry blossoms. A cherry blossom is called sakura in Japan. In Sachiko's little Kyoto, you'll see printed sakura flowers on the wall of the viewing deck too where you can take pictures. It has been a dream of us to experience Japan's traditional custom called Hanami or Flower viewing which involves visiting places where Sakura is blooming. We pray that in the future we can see and touch the real cherry blossoms.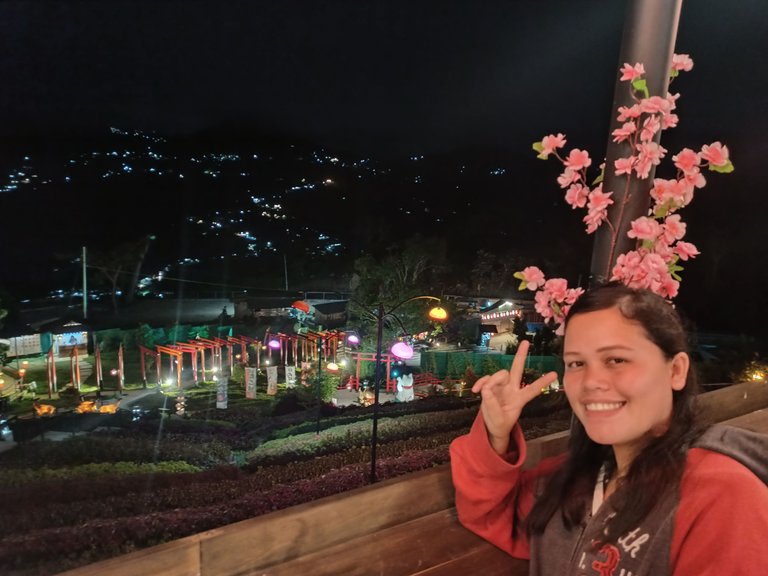 ---
Moiwa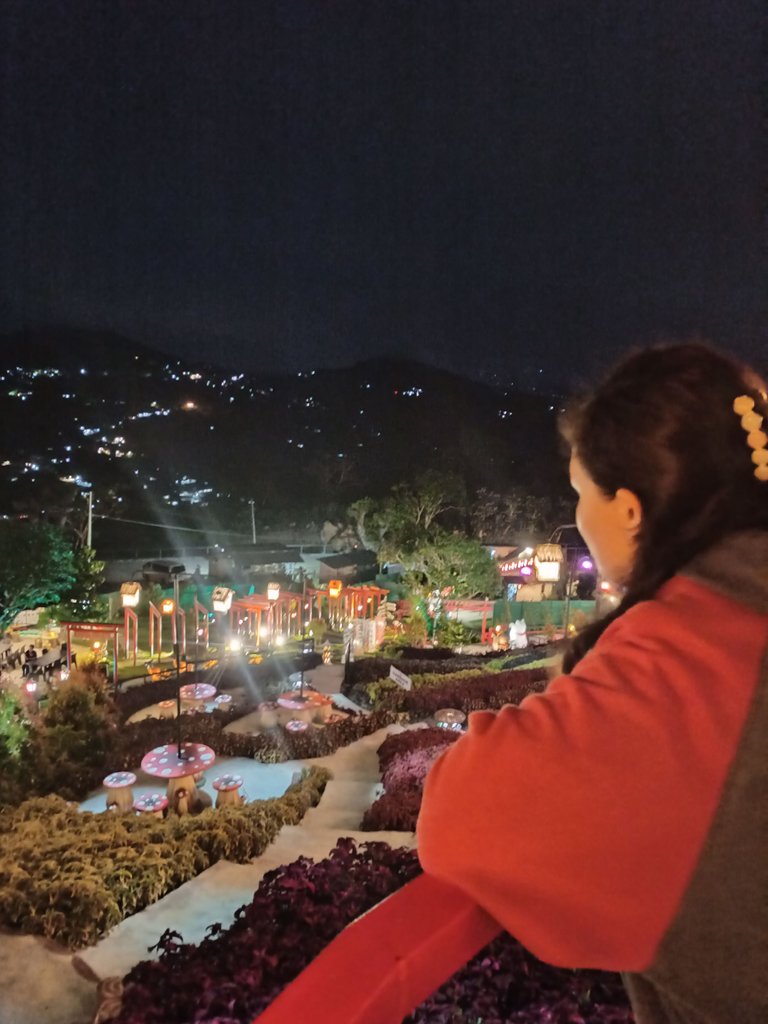 Moiwa is a mountain in Japan and is considered as one of several small, forested mountains southwest of central Sapporo. The mountain is a popular sightseeing spot that is known for the breathtaking view over the city from an observation deck at its summit. In Sachikos Little Kyoto, you can see the beautiful highlands of Cebu especially during day time.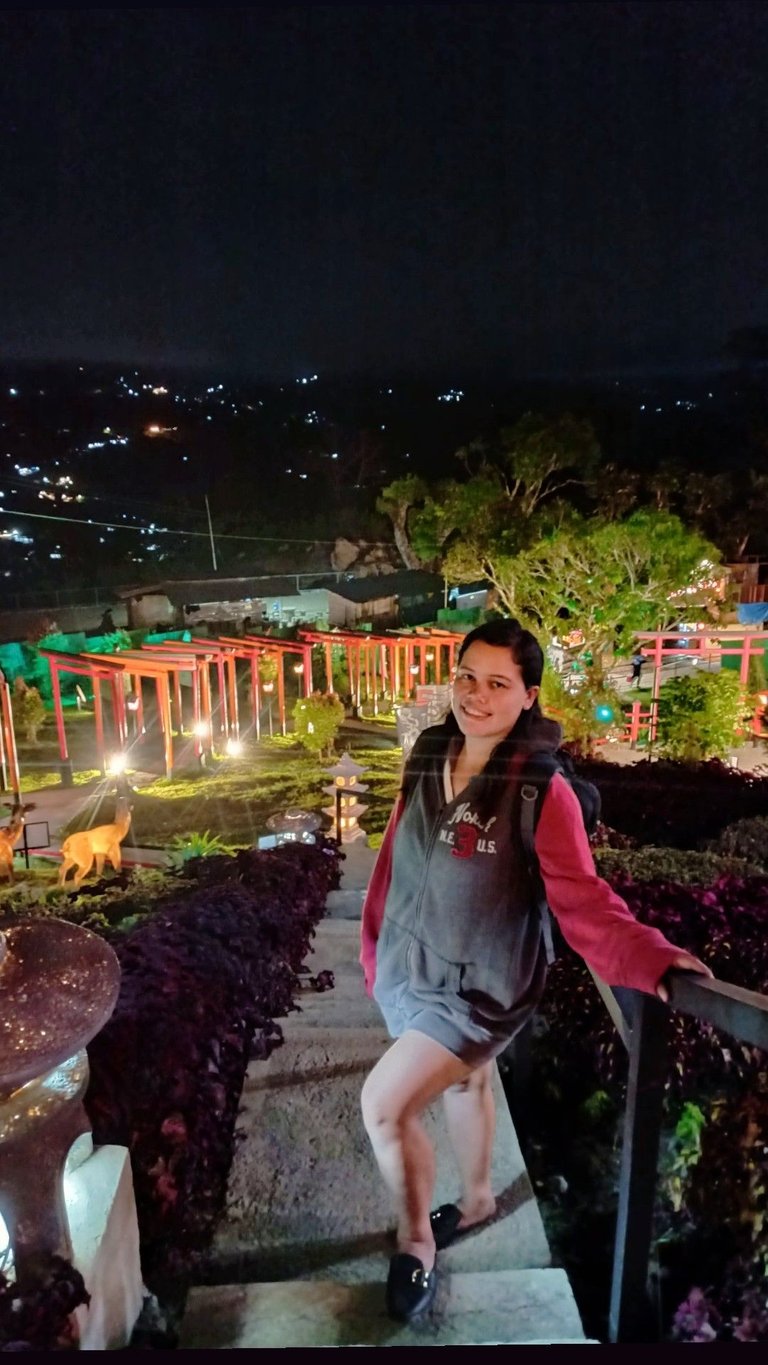 ---
Botanical Garden


Aside from the beautiful architectural designs in the place, you'll be amazed by the ornamental plants that add to make the place more instagrammable. Most of these plants are Mayana varieties.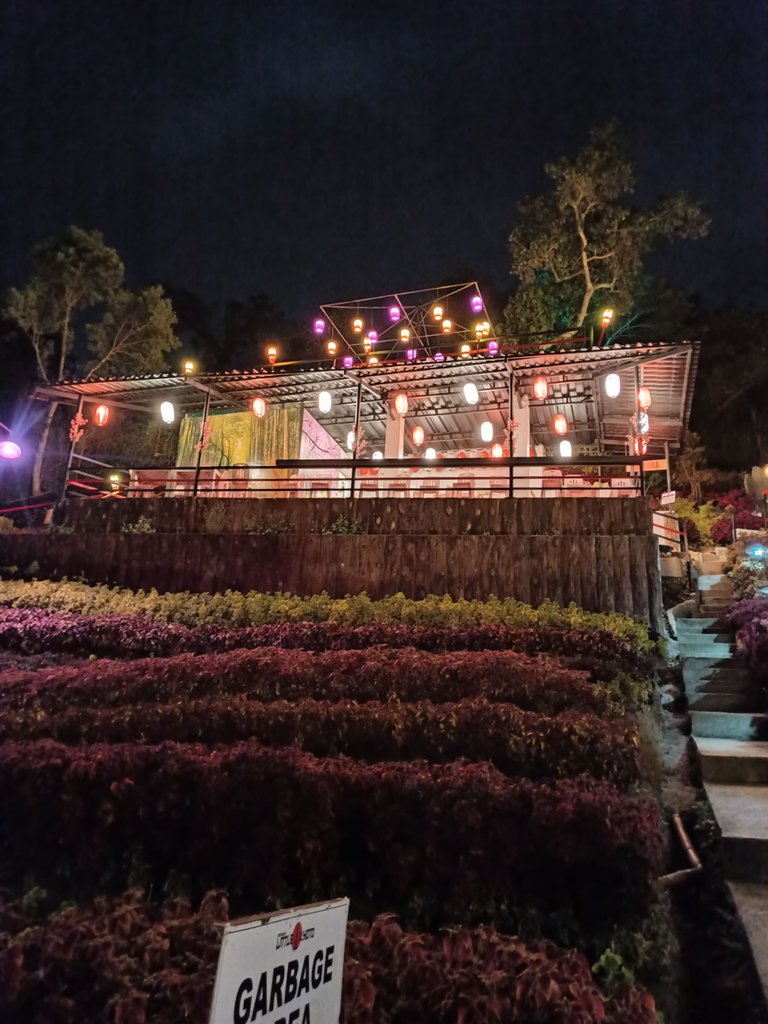 HOW TO GET THERE...
The place is not accessible by public transport so if you plan to visit the place, it's essential to bring your car, rent a van or a motorcycle to get here. It has a wide parking space however, you have to pay 20 pesos for parking. From JY Lahug ride a motorcycle/car/van up to the highlands. You'll pass Gaslamp Busay then go up to Babag, Cebu City along the Transcentral Highway. You'll see a gas station named 2010. Then next to it, you have to turn left going up to Sitio Lamacan, Babag Uno, Cebu City, Philippines. You can navigate Waze or Google Maps to locate the place easily.
Operating Hours
Tuesdays – Fridays: 12 noon – 8 PM
Saturdays & Sundays: 8AM – 8PM
Mondays – Closed
Contact Number, Email and Social Media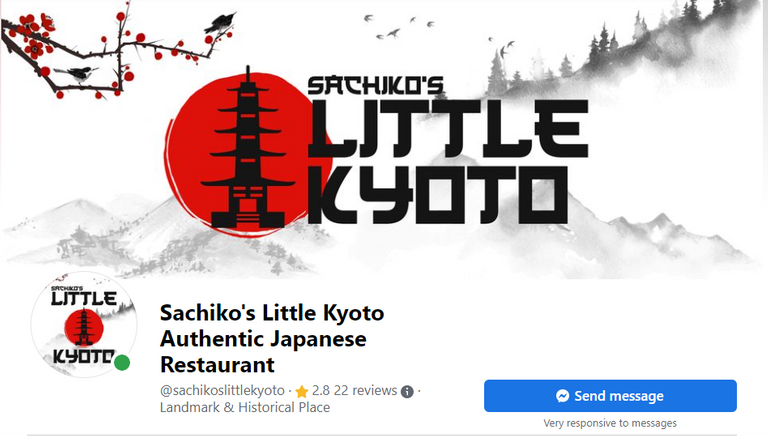 You may contact Sachiko's Little Kyoto via the following channels:
Facebook Page: Sachiko's Little Kyoto
Mobile: 0929-629-3680
---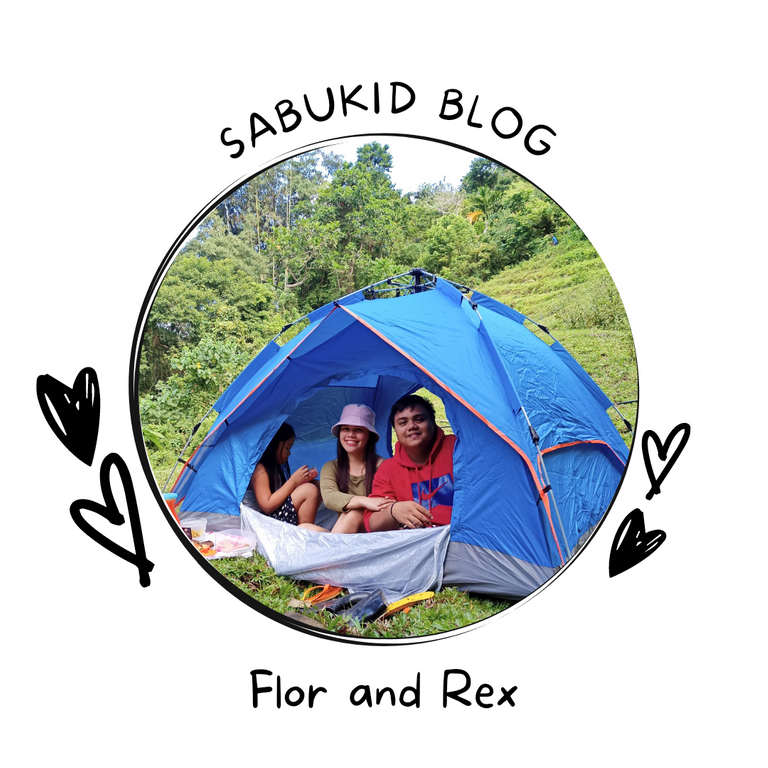 THANK YOU FOR READING THIS POST!
Sabukidblog is a blog of a couple who lives in the countryside of Cebu, Philippines. They decided to create a place where they could inspire their readers by sharing their life experiences, food trips, and travel adventures. They will also be sharing their simple life in the rural area.
If you want to read more stories from sabukidblog- an upvote, comment, follow and reblog would mean a lot to them. Join them as they share their stories together. God Bless everyone.