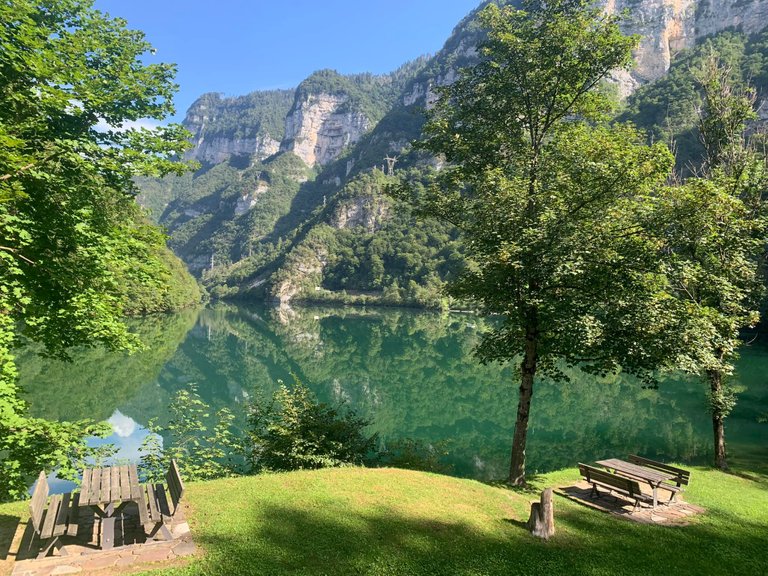 link gps
---
Hello friends, once again today I am very happy to write this post where I will take you on a discovery of a little-known lake in Trentino Alto Adige, but not only that, also the many natural attractions that I have visited nearby, and which impressed me so much on this excursion.
---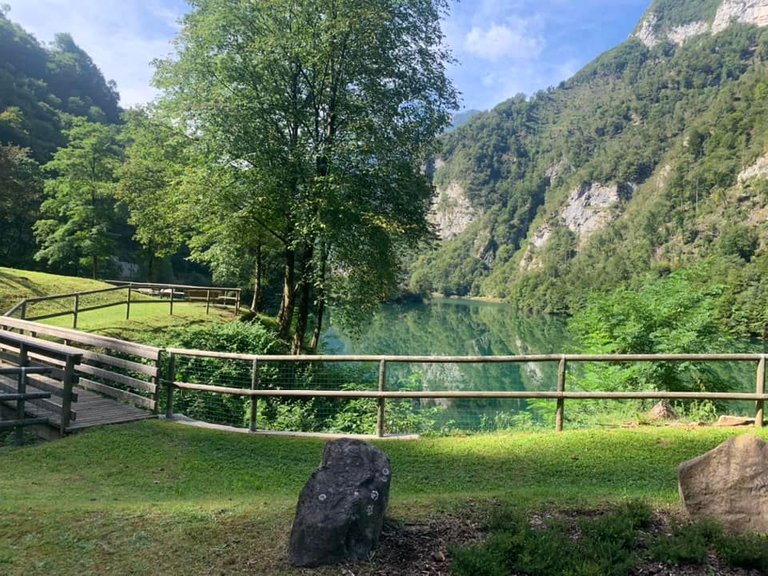 ---
I left from Lake Schener, I shared with you the GPS information to find this important Trentino reservoir, although in reality it almost looks like a real lake, around the lake as you can see from the photos there are plenty of places to picnic with tables and benches, I don't think the lake is swimmable, but to tell the truth there was no sign indicating it.
---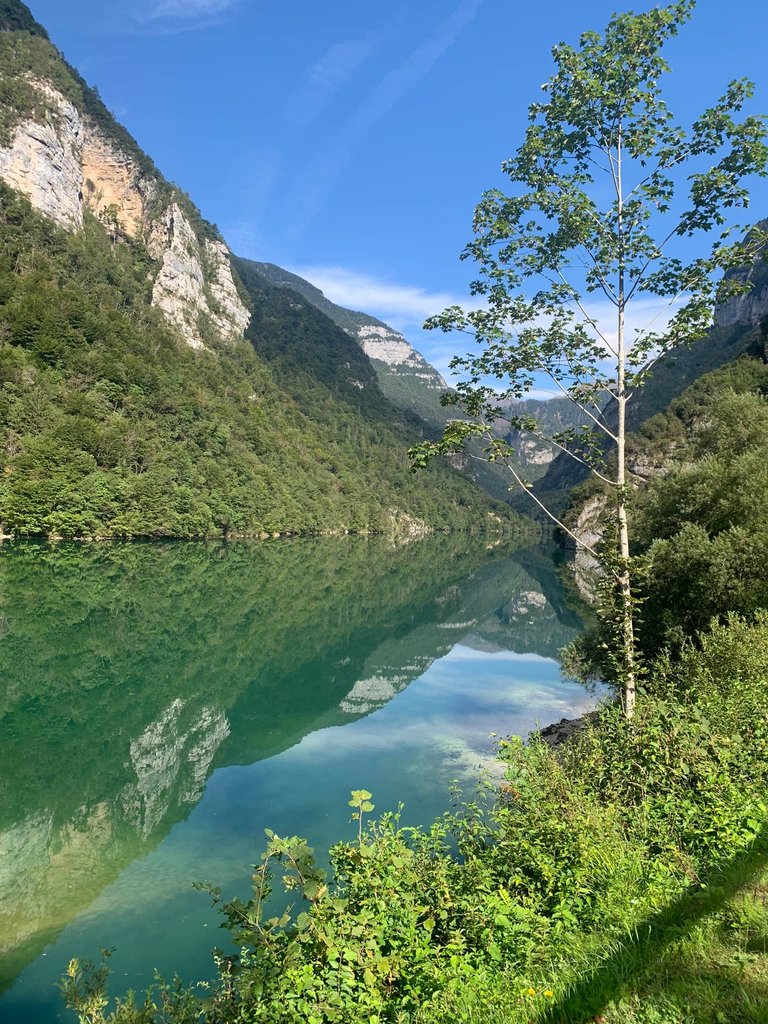 ---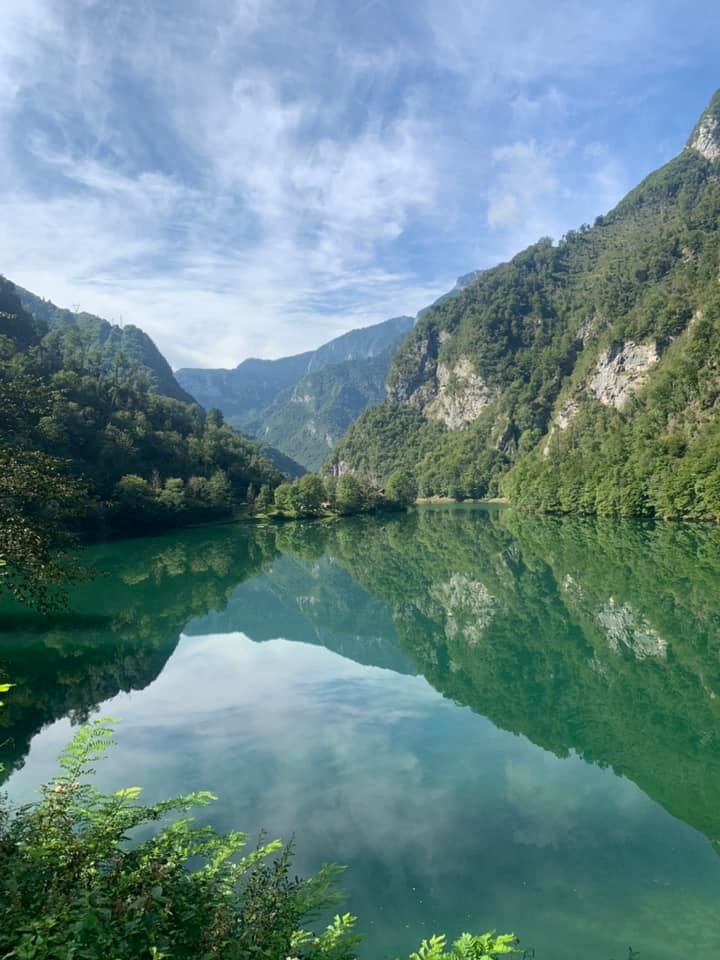 ---
The activities that can be done at this lake and are kayaking for sure, but even though I can go for beautiful walks around the lake, I headed instead for another attraction that is only a few kilometres away, which is a Tibetan bridge that was recently installed and practically crosses a small canyon that was formed by the erosion of the stream.
---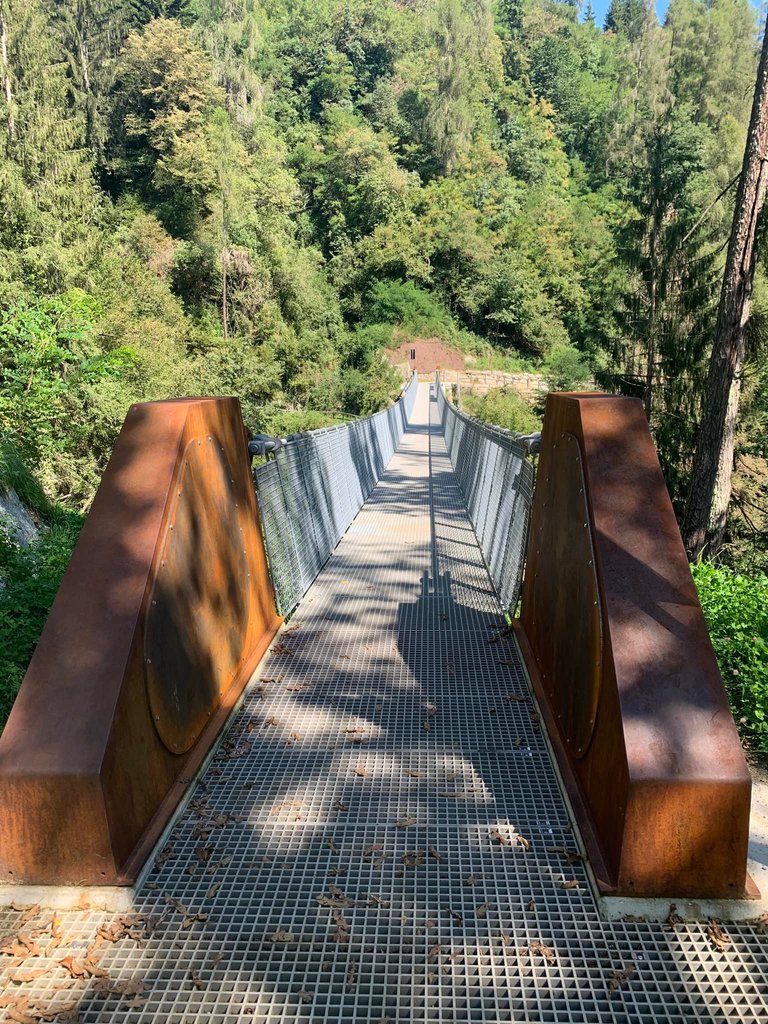 ---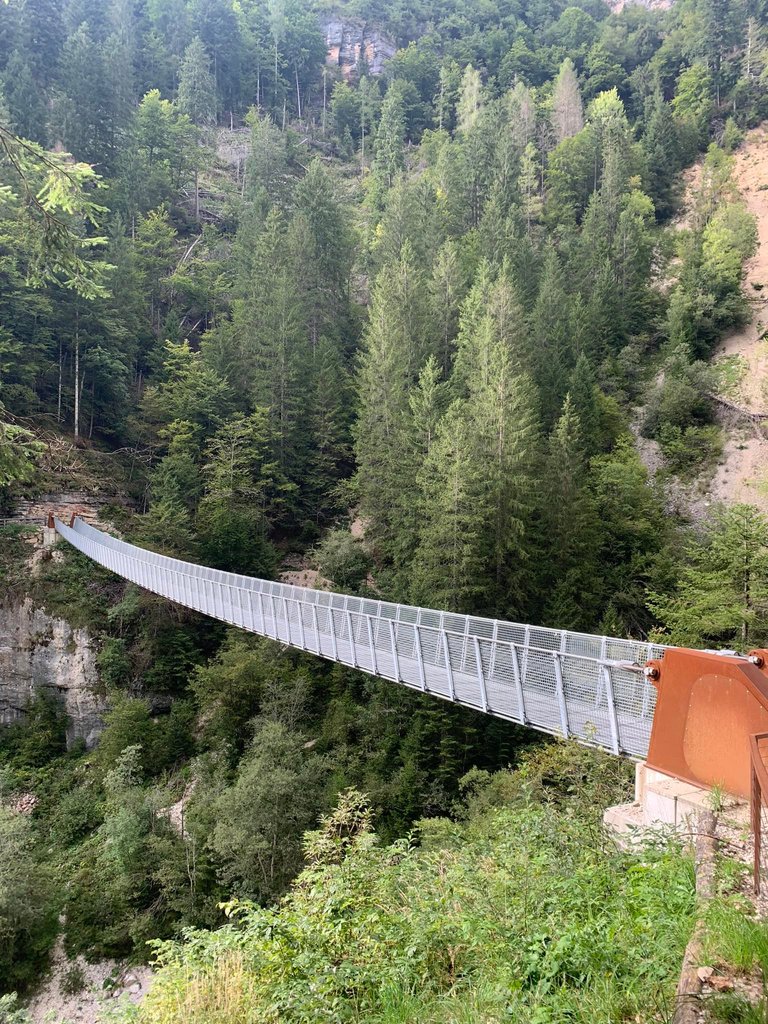 ---
In Italy there are quite a few Tibetan bridges, they are these rope suspension bridges that give you the possibility to cross this small canyon, this one is also quite simple because it is very short so it swings less than the longer ones, and I found it very stable.
However I think they always have their charm, even if this one did not enjoy a beautiful view and was not particularly high up.
---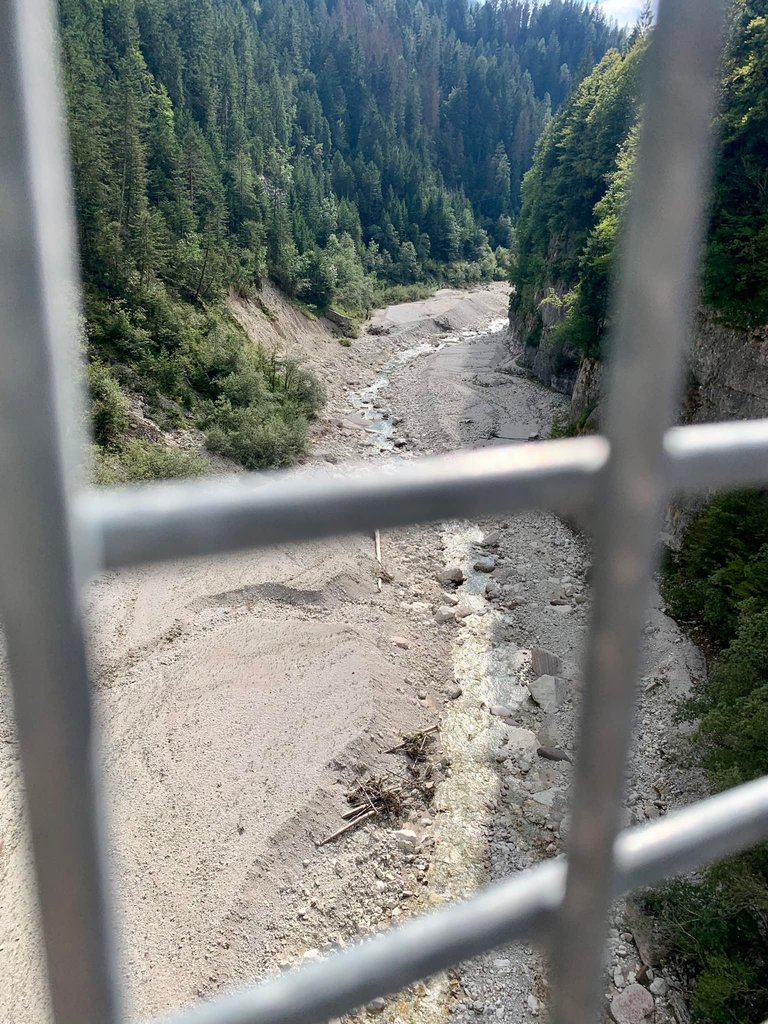 ---
I have to tell you the truth, what I like about this region is the fact that you can often find drinking water fountains, something that may seem obvious but is not the case in other regions of Italy.
---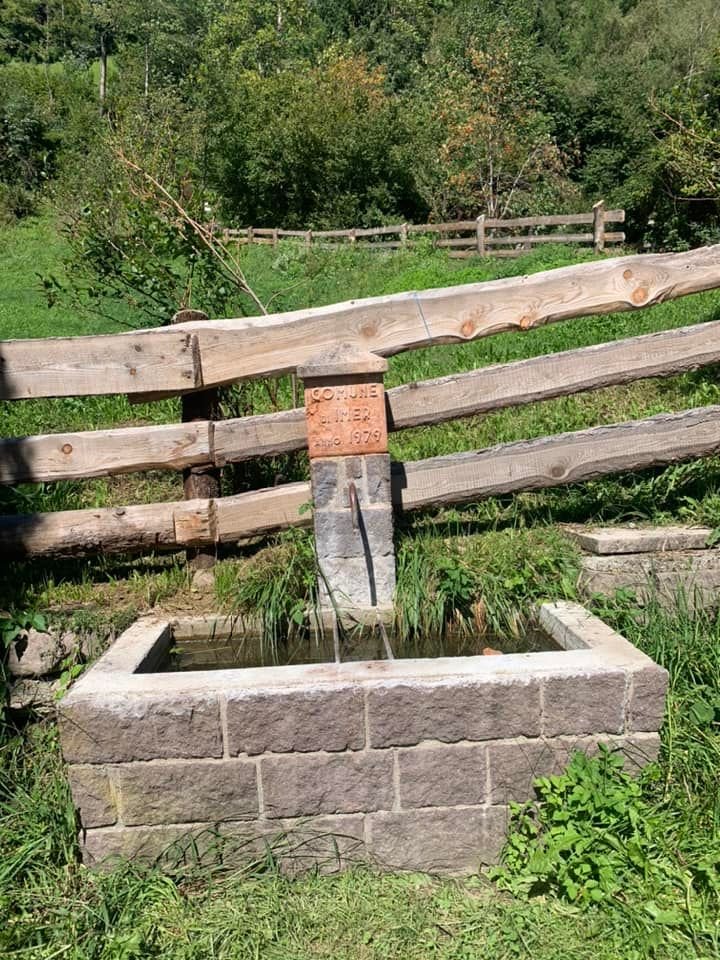 ---
Then along my route, I also found a fountain with a wash-house, where people who lived nearby probably came to wash their clothes because at the time there was no washing machine.
---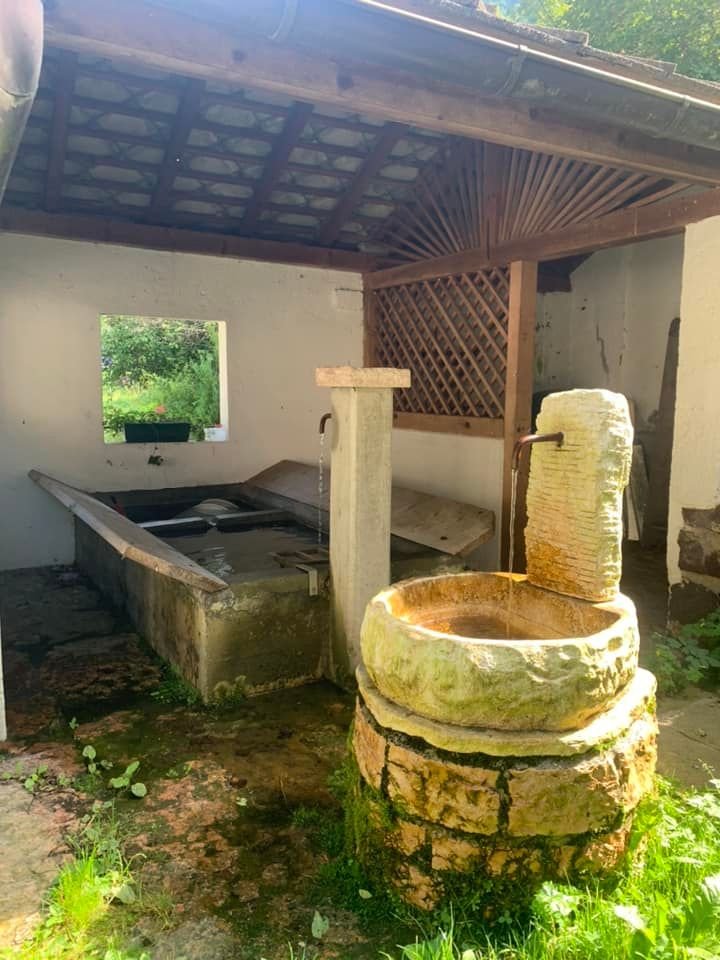 ---
I continued my walk comma and came to a group of houses where there is another point of interest that I consider important, which is this small church dedicated to the Alpini, a corps of the Italian army that lost their lives in these mountains during the First World War, in fact we must remember that these places were practically trench posts at the time.
---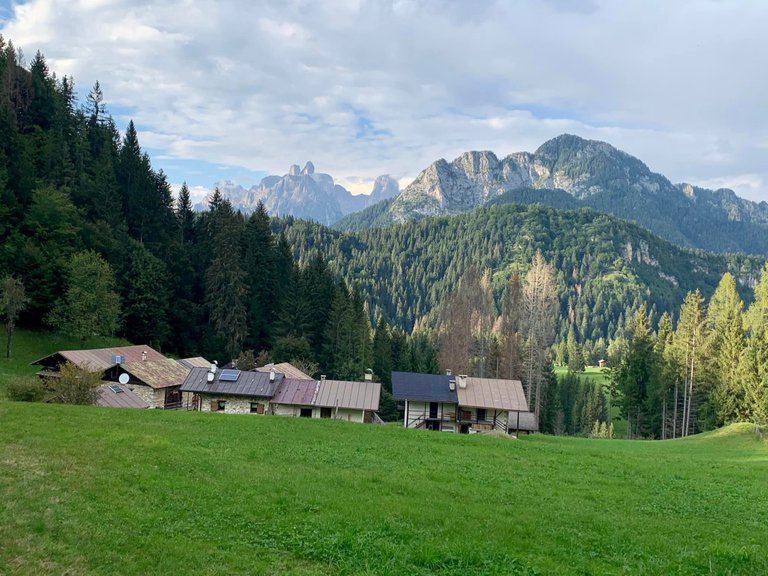 ---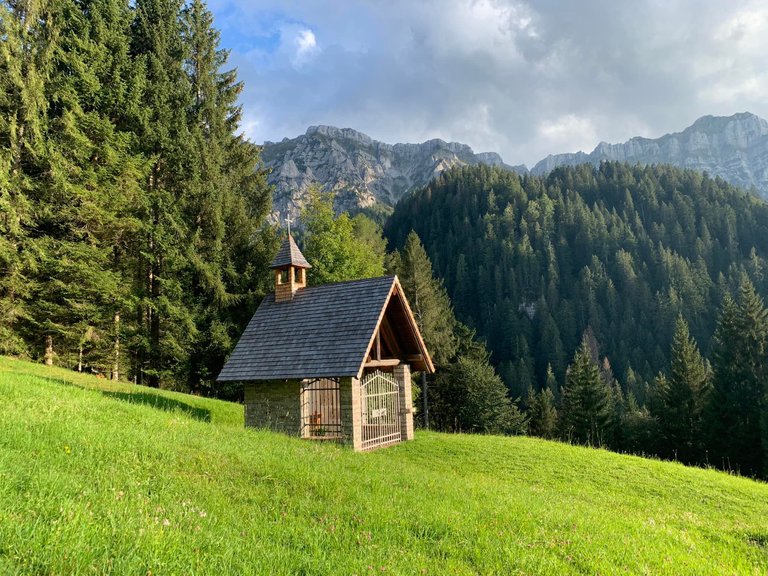 ---
It is very unusual as a small church and is built entirely of wood, like most of the houses in the area.
---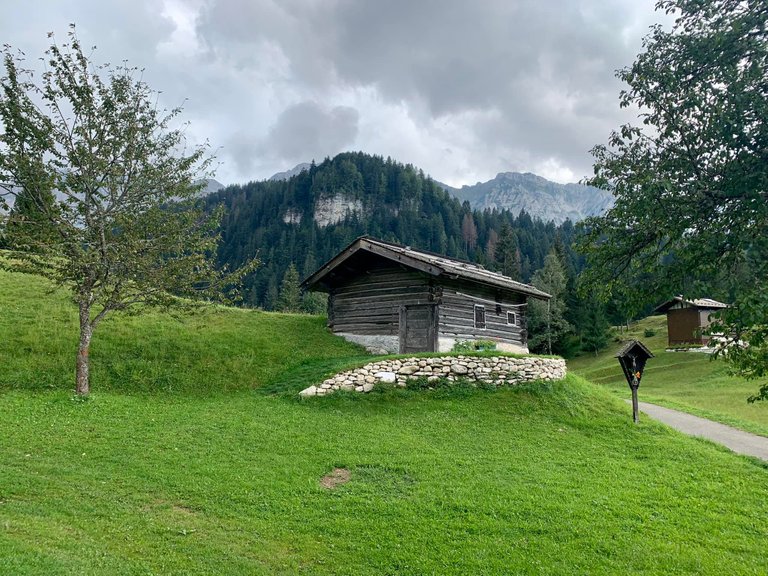 ---
Apparently there are still some people who live in these isolated places, but they are actually very beautiful because you are in direct contact with nature and I think that is where the added value of living in these places lies, less noise means less stress which means you live a better life.
---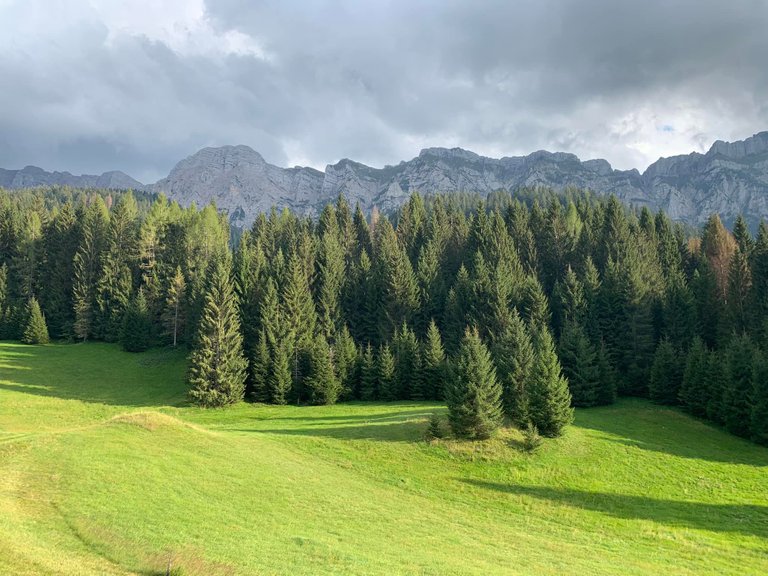 ---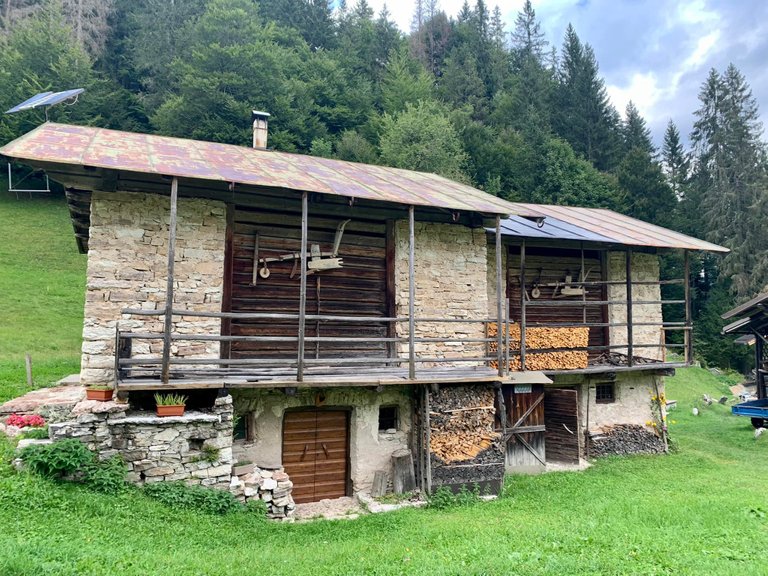 ---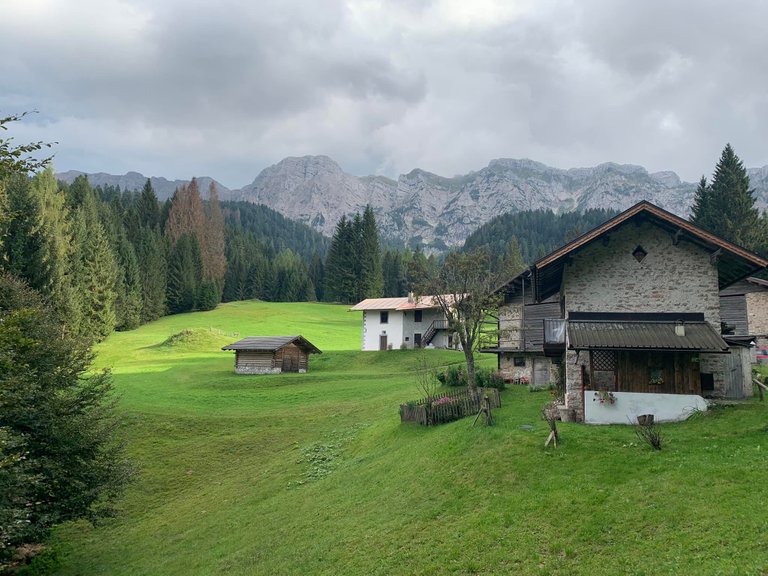 ---
Then I ended my excursion at the Val Noana lake, also a large reservoir that was formed with the construction of an important dam that supplies the area with electricity, but due to the drought that is still affecting Italy, it is practically still completely dry and that is a real shame.
---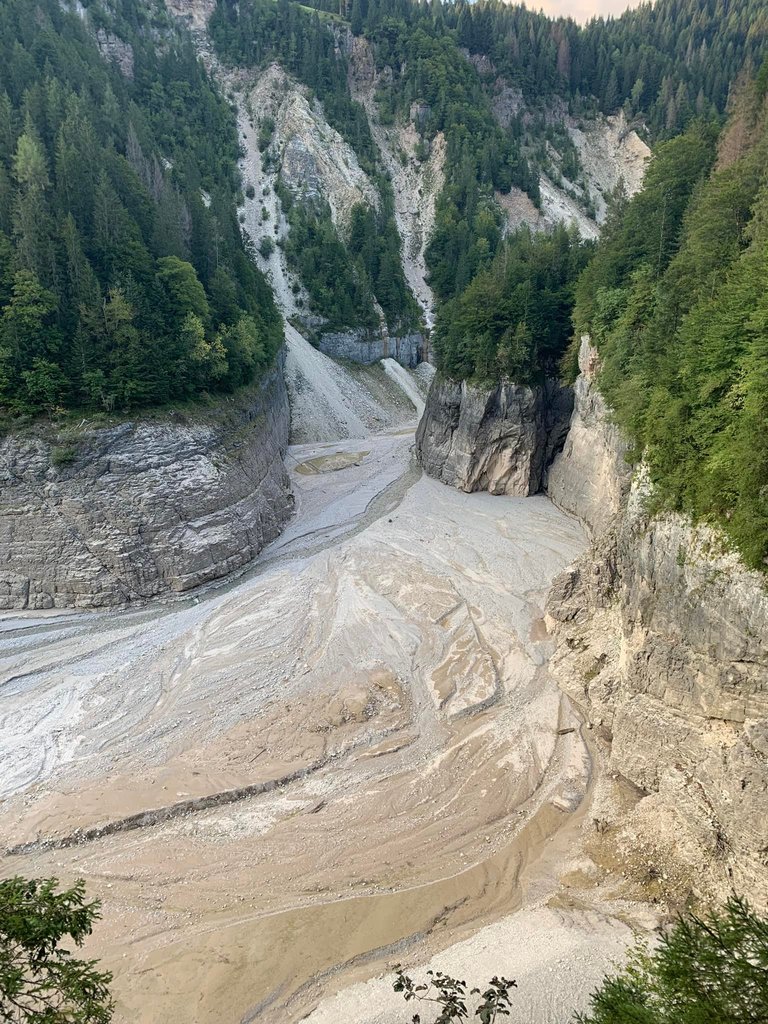 ---
Also because I realised that they had recently built an observation point, and this is what you see in the photo.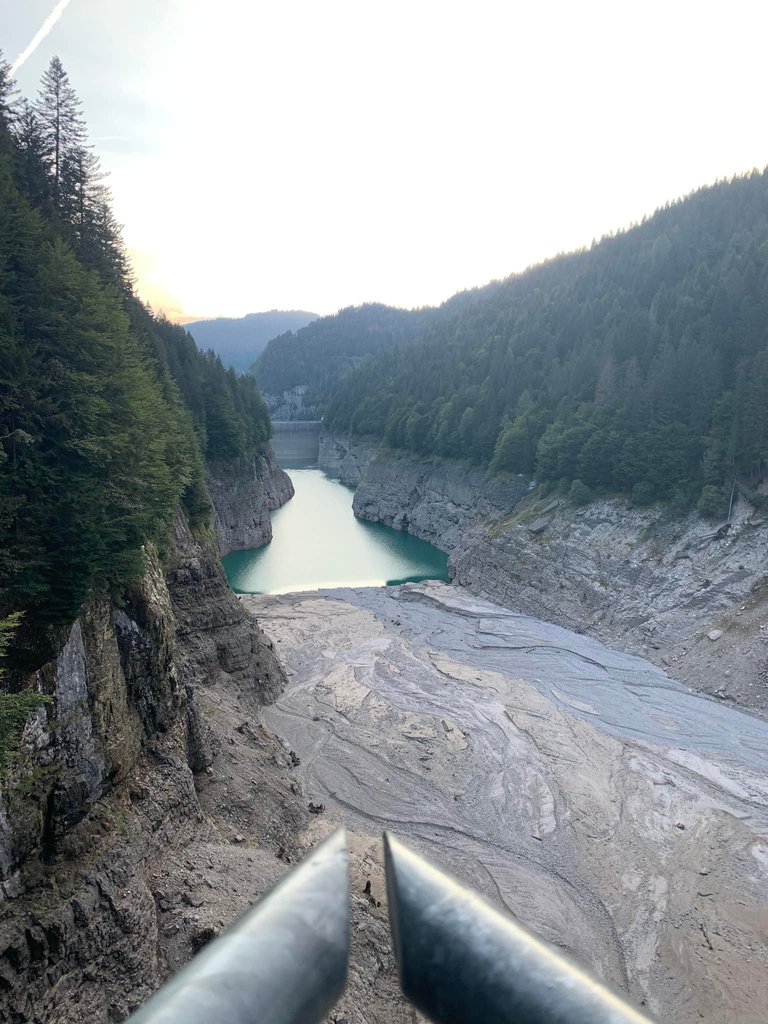 ---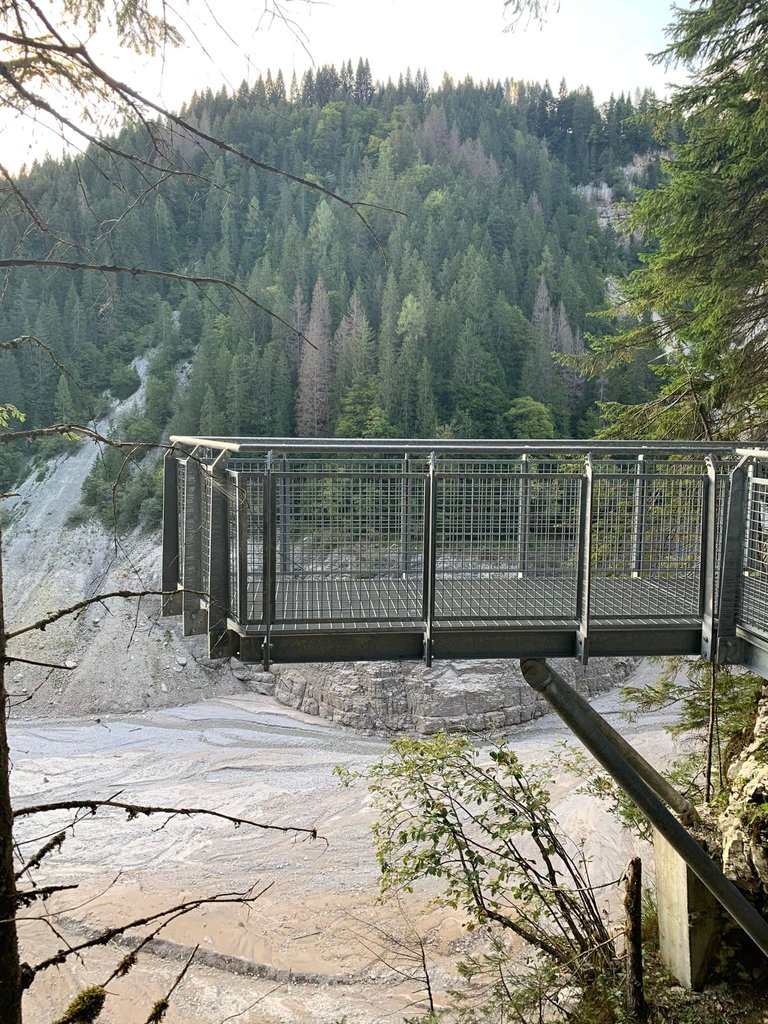 ---
I thank you for reading the posts up to this point, I hope as usual you have found everything interesting, I have combined more than one point of interest because it is really a pity to dwell only on one place, when you are in these places in my opinion it is better to organise an excursion like this one I did.
All that remains for me to do is to see you in the next post, Hello everyone and have a good day.