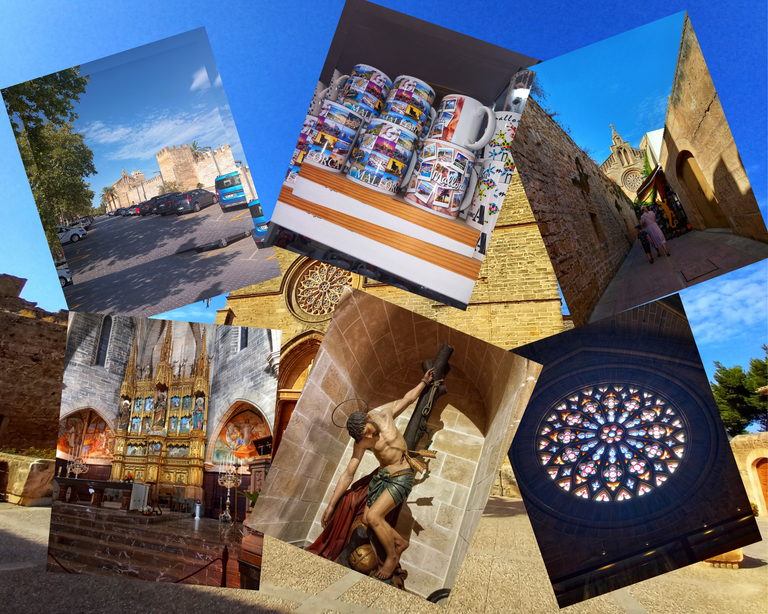 Hello Hive friends 😊 Are you ready for new adventures 🤭 And yes you are not going with me😂 Today we are going to a town called Alcudia which is quite far away 😂 I am going to leave you a picture from the net so you can see the distance as it is big but it is definitely worth it.

Hola amigos de Hive 😊 ¿Estáis preparados para nuevas aventuras 🤭 Y sí no os vais conmigo😂 Hoy nos vamos a un pueblo que se llama Alcudia y que está bastante lejos 😂 Os voy a dejar una foto desde la red para que veáis la distancia ya que es grande pero sin duda merece la pena.

Здравейте Hive приятели 😊 Готови ли сте за нови приключения 🤭 И да не сте тръгваме 😂 Днес отиваме в едно село,което се казва Алкудиа и е бая далече 😂 Ще ви оставя снимка от нета за да видите разстоянието колкото е голямо,но определено си струва.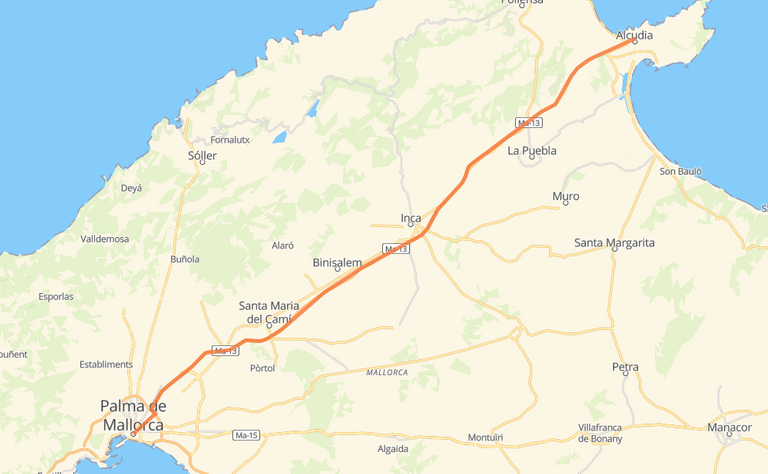 Foto
Right in the center there is like a huge castle and along it you can find a lot of cafes,souvenir stores and so on.Of course you had to enter here and there for some other magnet,but this store was definitely quite interesting.

Justo en el centro hay como un enorme castillo y a lo largo de él se pueden encontrar un montón de cafeterias,tiendas de souvenirs y demás.Por supuesto había que entrar aquí y allá por algún otro imán,pero esta tienda era sin duda bastante interesante.

Точно на центъра има като огромен замък и покрай него можете да намерите много канетета,магазини за сувенири и какво ли още не.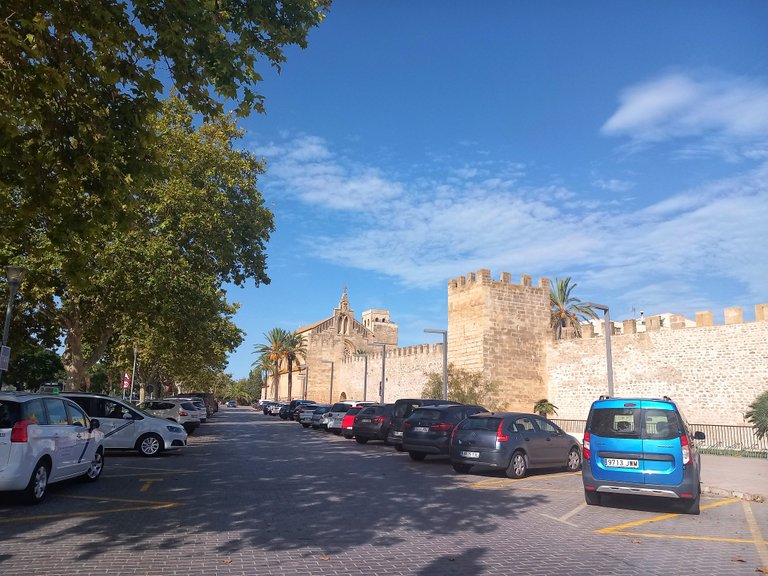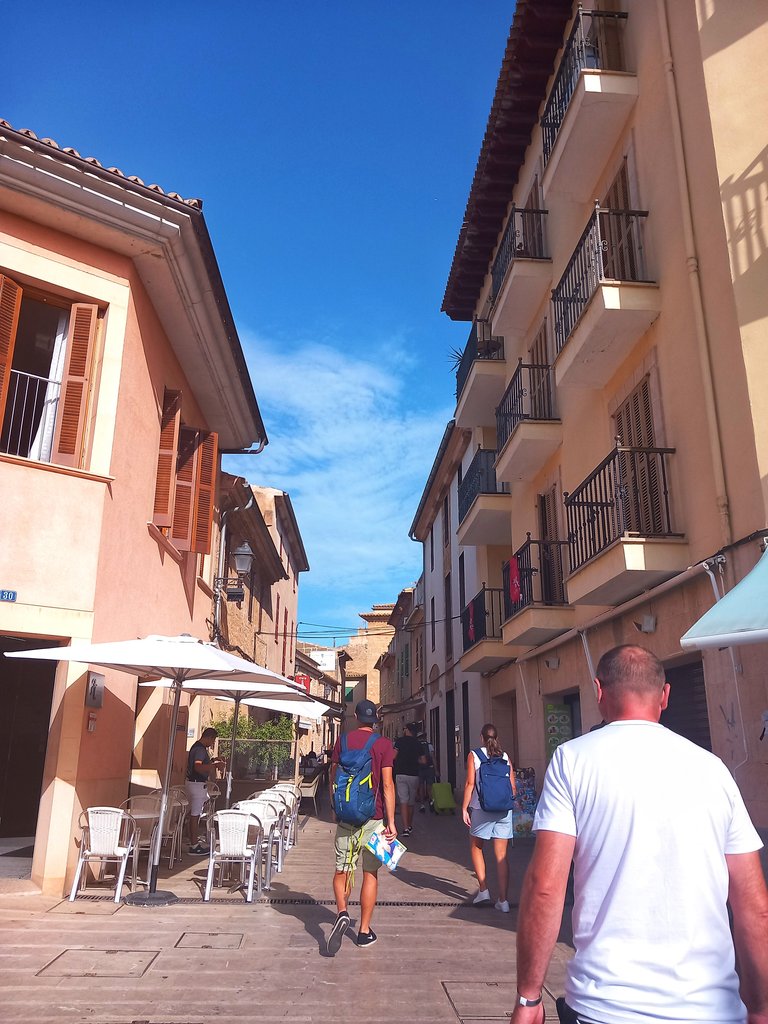 Naturally had to go in here and there for some other magnet,but this shop was definitely quite interesting.

Porsupuesto teníamos que entrar aquí para algún imán,y la tienda era muy interesante.

Естествено трябваше да се влезе и тук там за някои друг магнит,но този магазин определено беше доста интересен.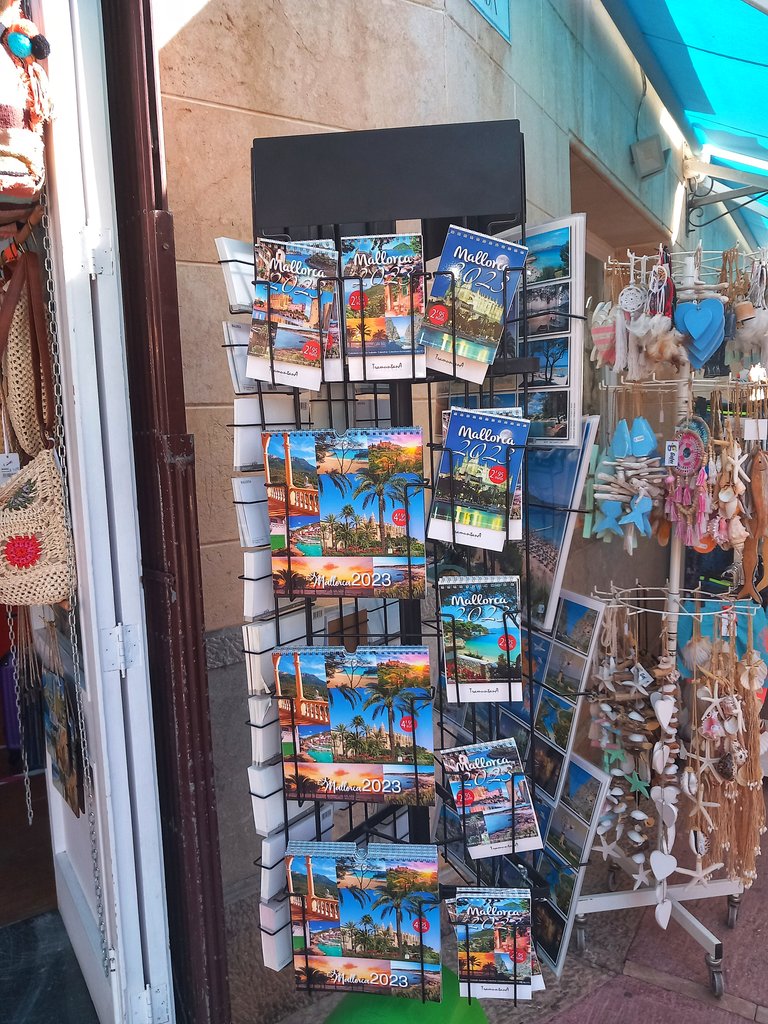 I really liked these cups,they reminded me of my collages for the hive posts 🤭😊

Me han gustado mucho estas tazas,me han recordado a mis collages para los posts de la Hive 🤭😊

Тези чаши много ми харесаха,напомниха ми за колажите ми за постовете в хайв 🤭😊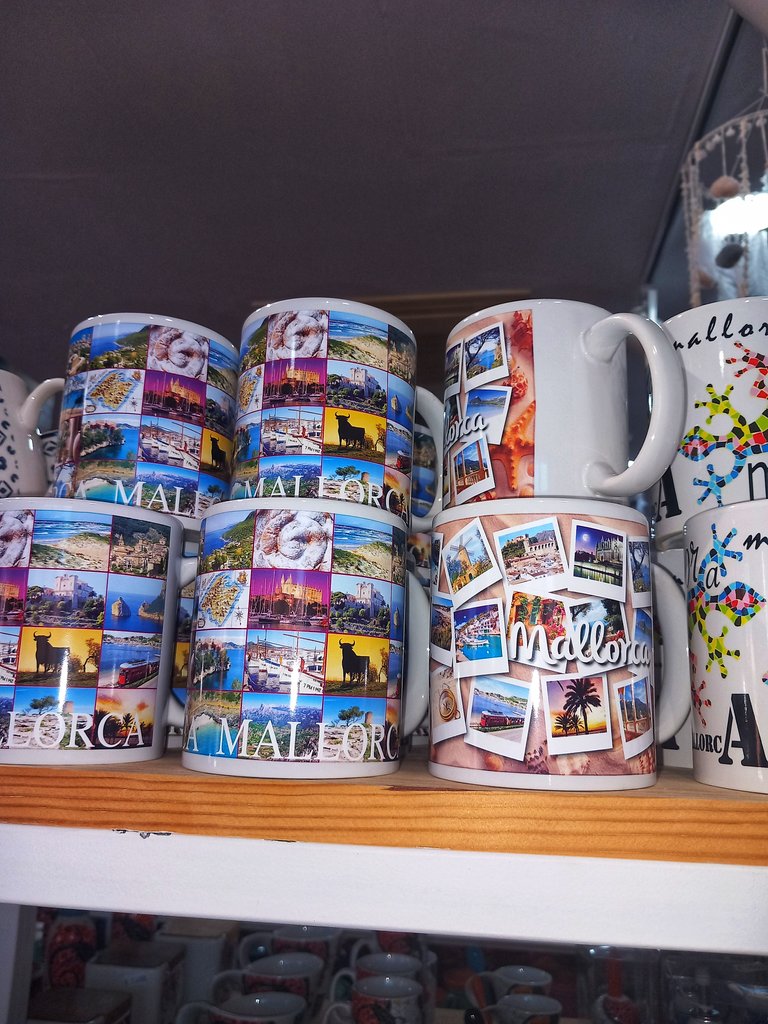 This sea salt is from Mallorca and comes in different flavors.

Esta sal marina es de Mallorca y viene en diferentes sabores.

Тази морска сол е от Майорка и е с различни вкусове.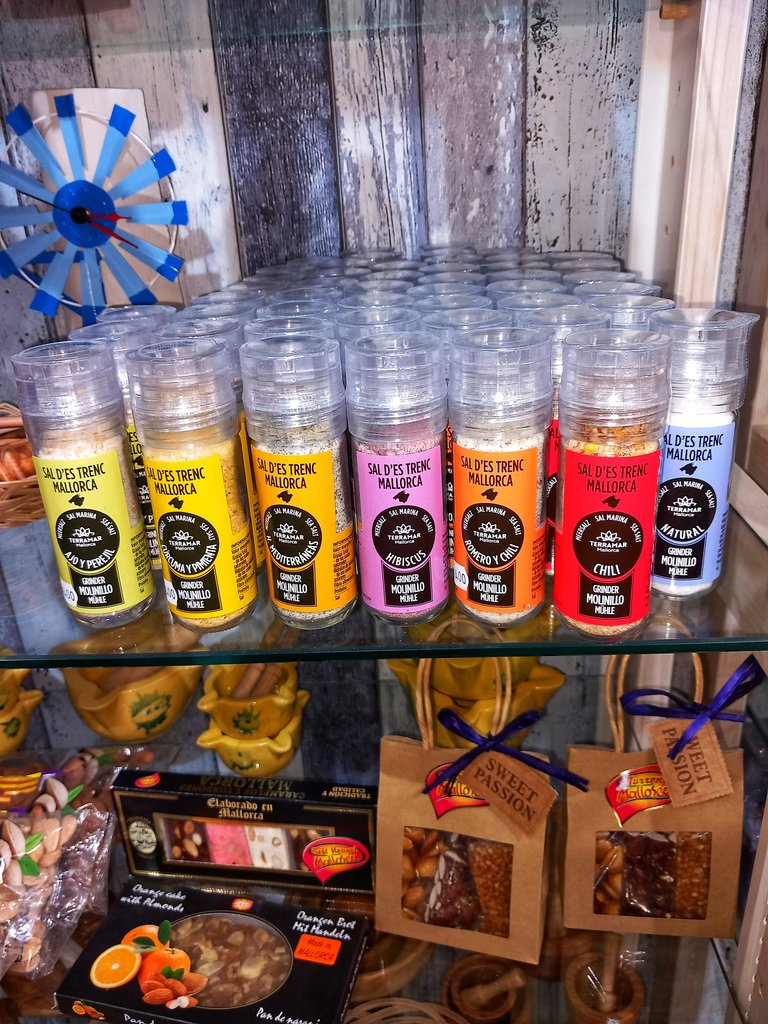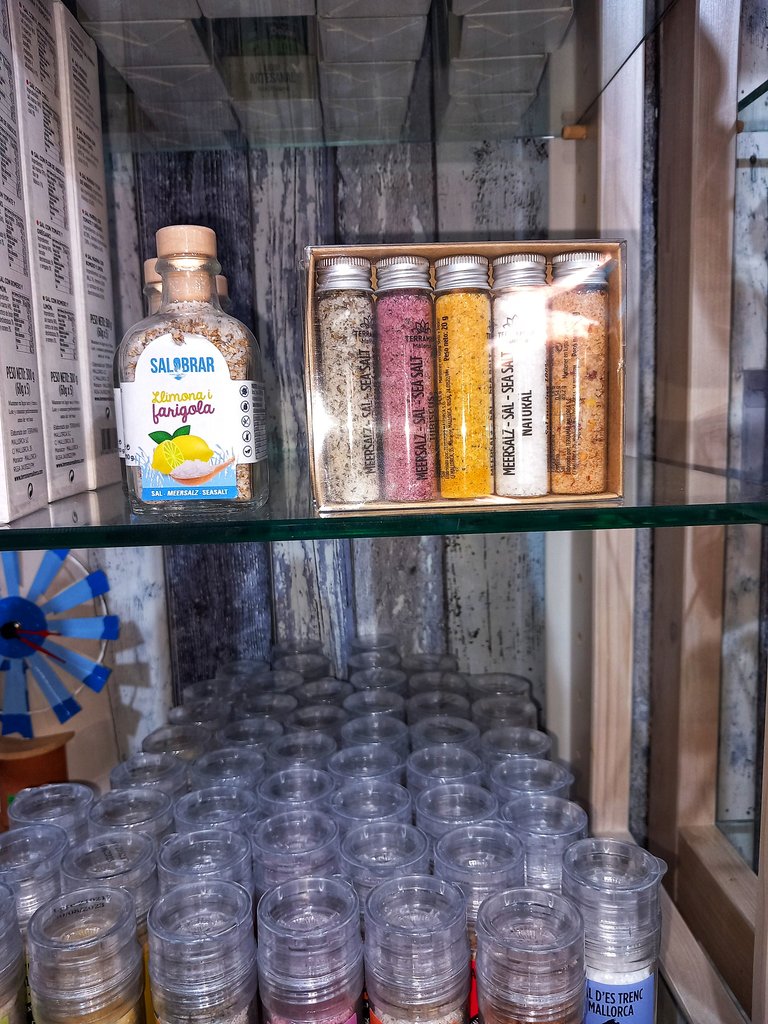 And in this set here we have turmeric,sea salt and garlic and tomato.

Y en este conjunto aquí tenemos cúrcuma,sal marina y ajo y tomate.

А в този комплект тук имаме куркума,морска сол и чесън и домати.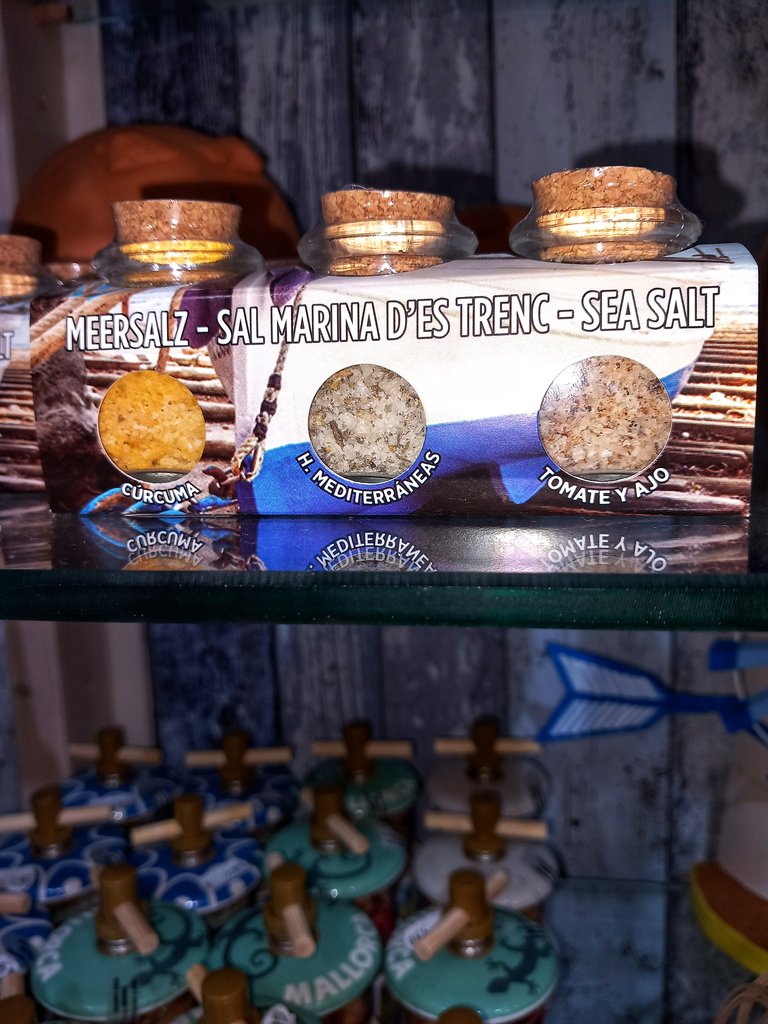 Basically there was everything.

Básicamente habia de todo un poco.

Общо взето от всичко по-малко имаше.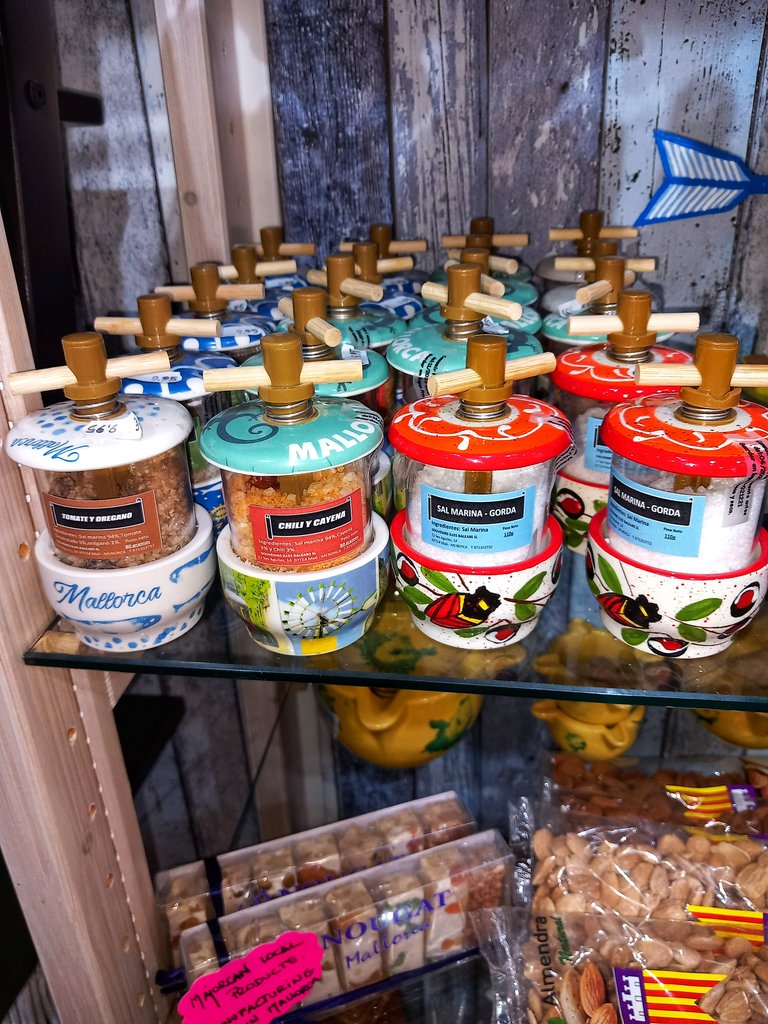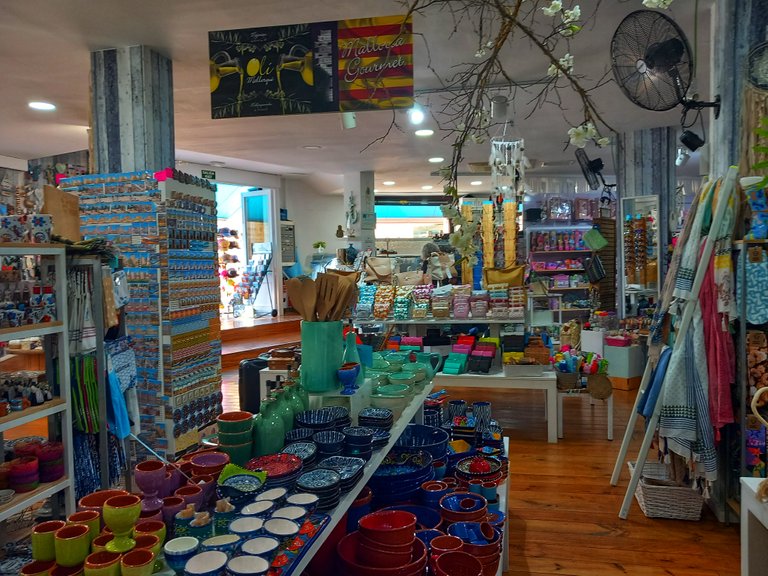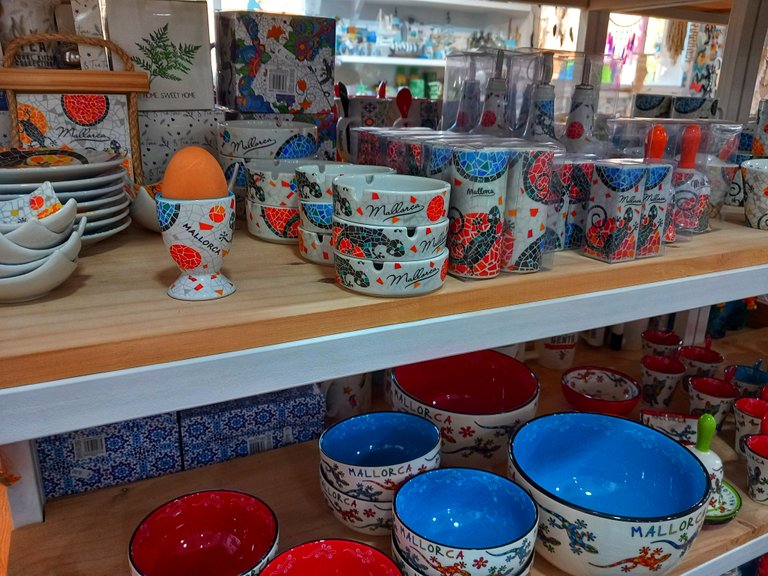 And after the store it's time to start the tour.We get between the streets of the castle where there are stores again.

Y después de la tienda es hora de empezar el tour.Nos metemos entre las calles del castillo donde hay tiendas de nuevo.

И след магазина е време обиколката за започне.Влизаме измежду уличките на замъка където има отново магазини.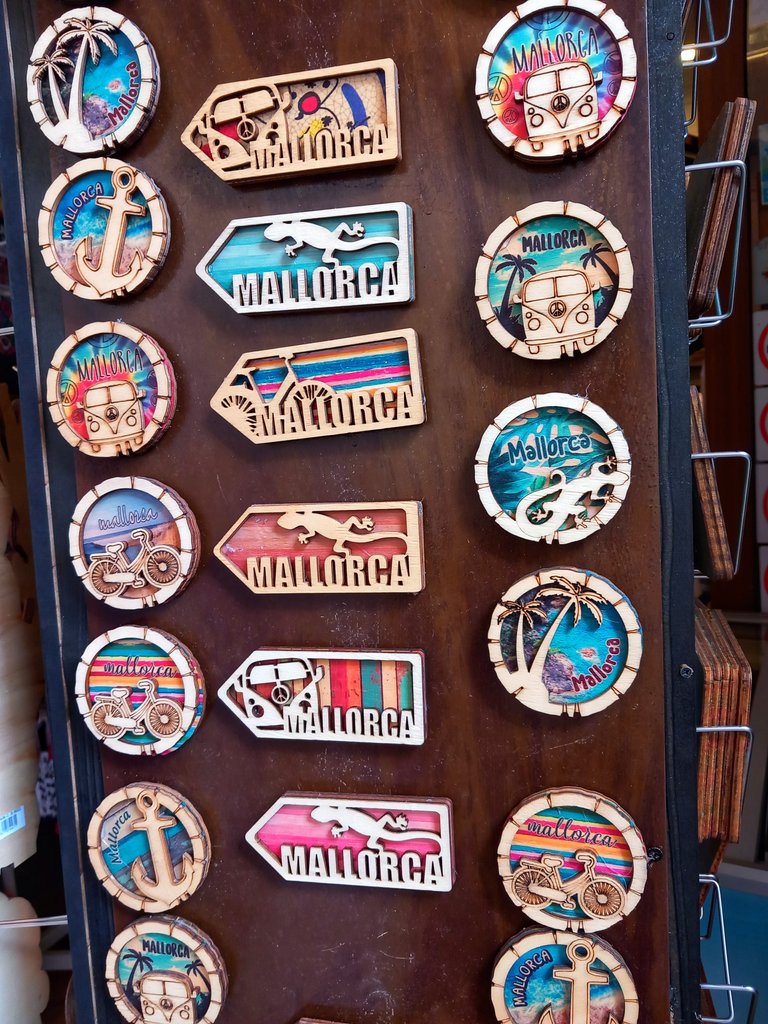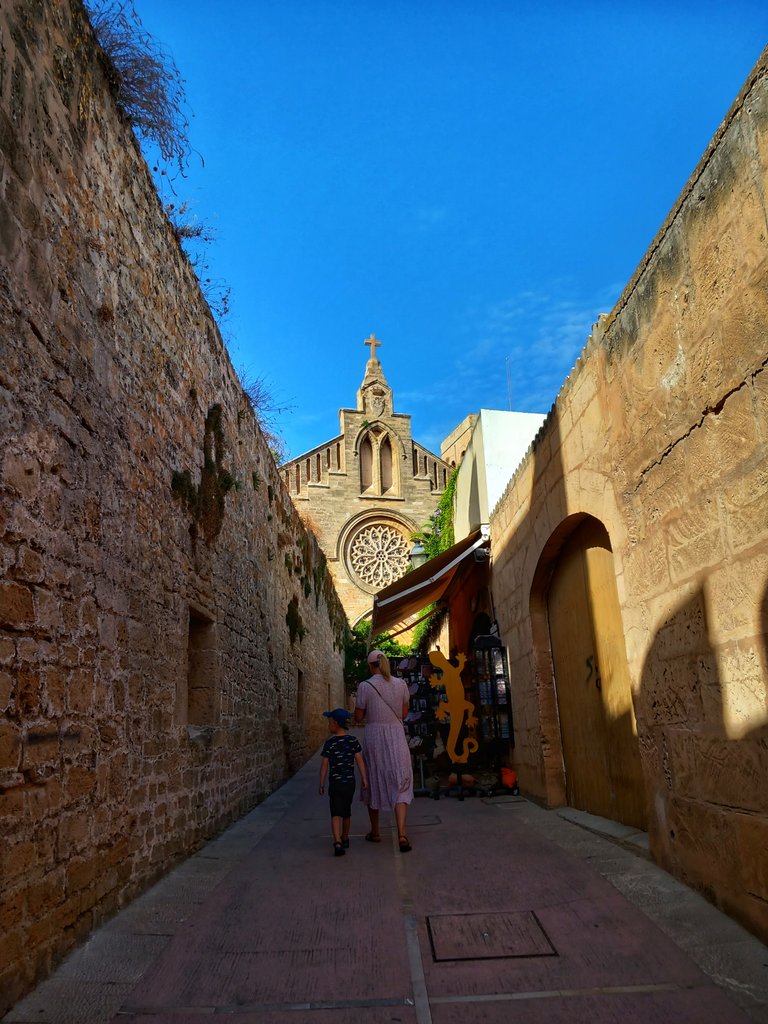 Yeeeeeee the Cathedral 😀 What a surprise just,I didn't expect it at all,first time I see it this year 😀 At first I thought it was closed,but the entrance was on the other side.

Yeeeee la Catedral 😀 Que sorpresa solo,no me lo esperaba para nada,primera vez que la veo este año 😀 Al principio pensé que estaba cerrada,pero la entrada estaba al otro lado.

Ииии катедрала 😀 Каква изненада само,изобщо не очаквах,тази година за първи път виждам 😀 Първоначално си помислих,че е затворена,но входа беше от другата страна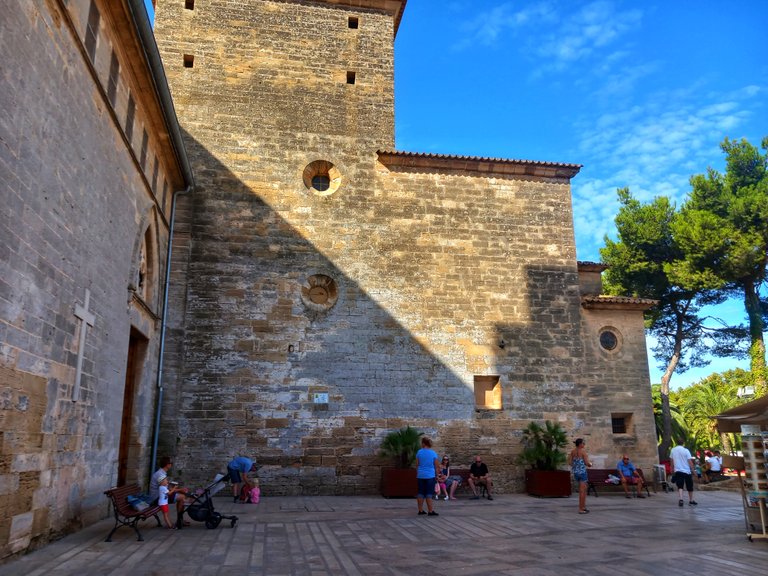 The price to enter is only 1 euro,but even more it was certainly worth it for places like this.

El precio para entrar es solo 1 euro,pero aún más sin duda valía la pena por lugares como este.

Цената за да влезете е само 1 евро,но и повече да беше определено си струват такива места.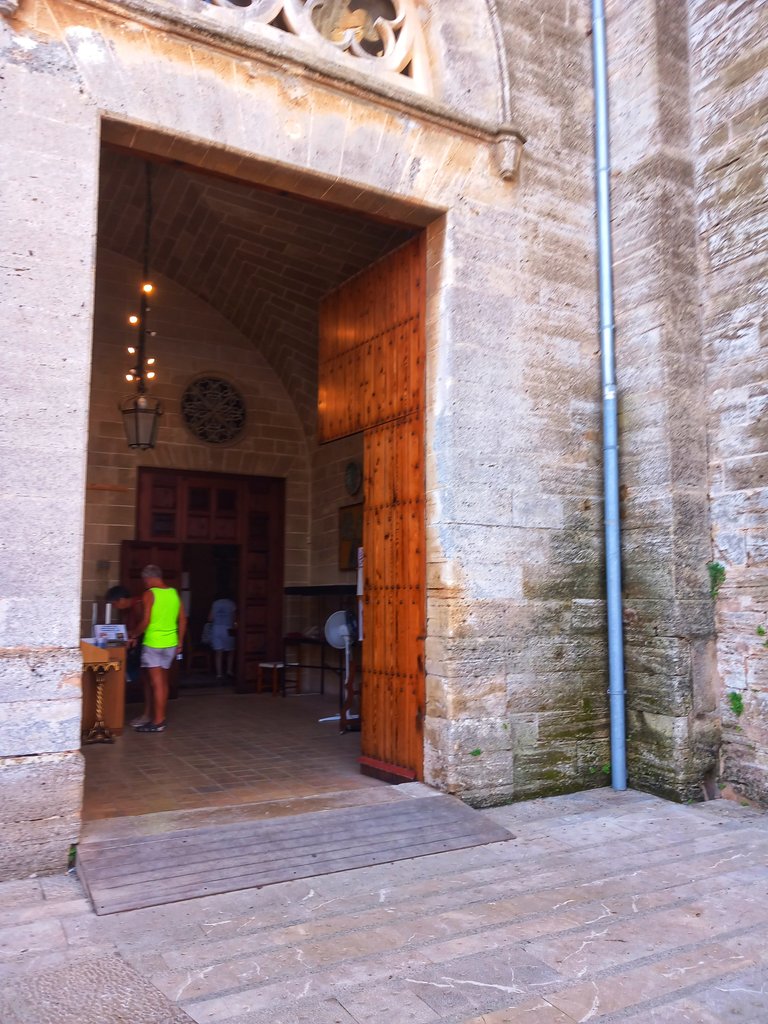 When you enter it doesn't look very big,but it is quite and there are places that if you don't look you don't realize they are there.Maybe that's why it creates this illusion,it's not very big.

Cuando entras no parece muy grande,pero es bastante y hay lugares que si no te fijas no te das cuenta de que están ahí.Quizás por eso crea esta ilusión,no es muy grande.

Когато влезете вътре не изглежда много голяма,но си е доста и има места на който ако не обърнете внимание няма и да забележите,че са там.Може би за това създава тази илюзия,че не е много голяма.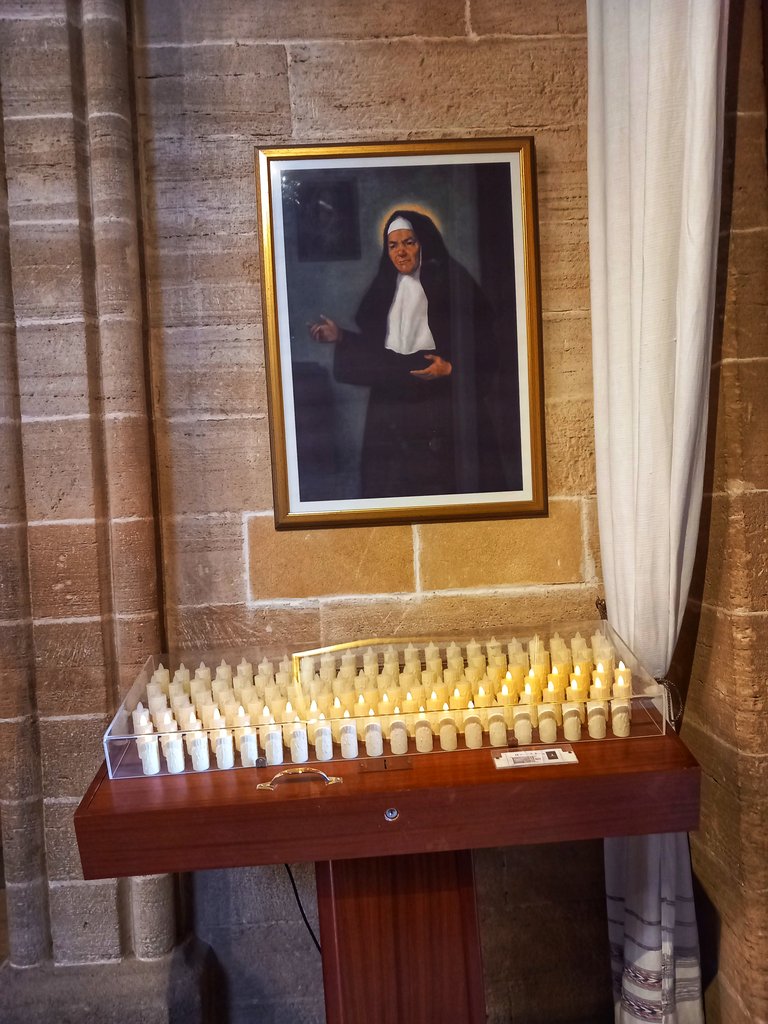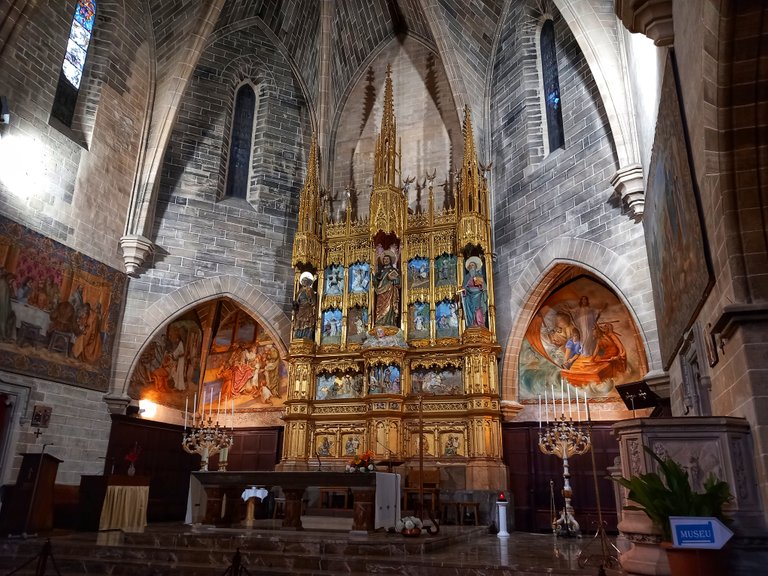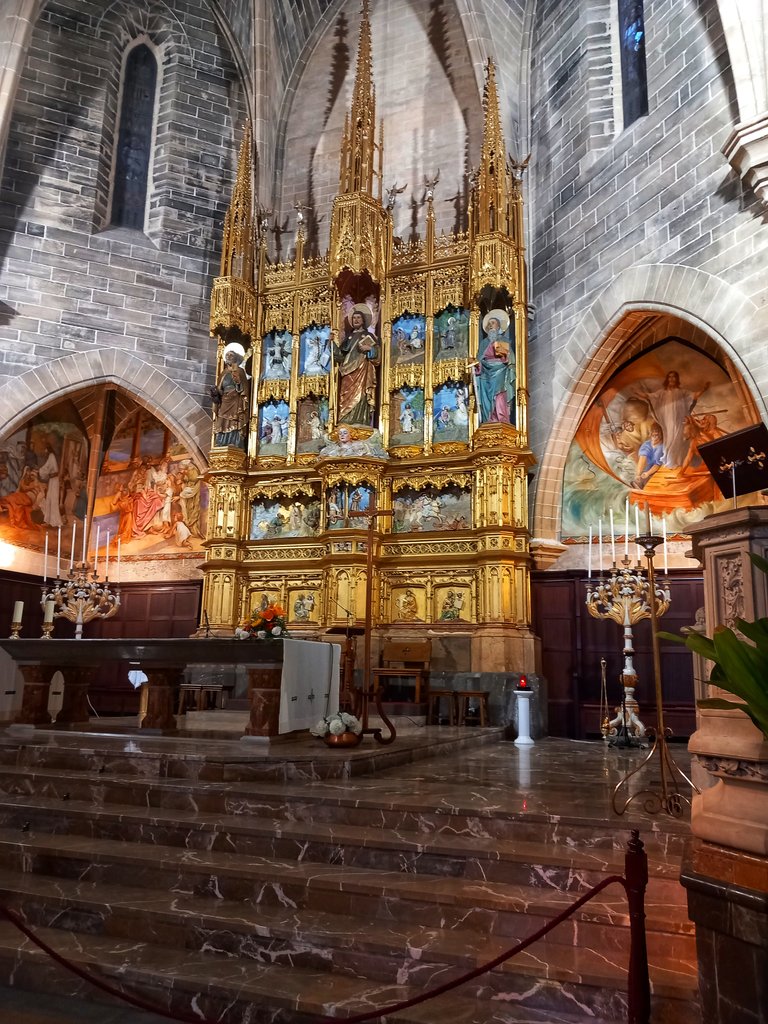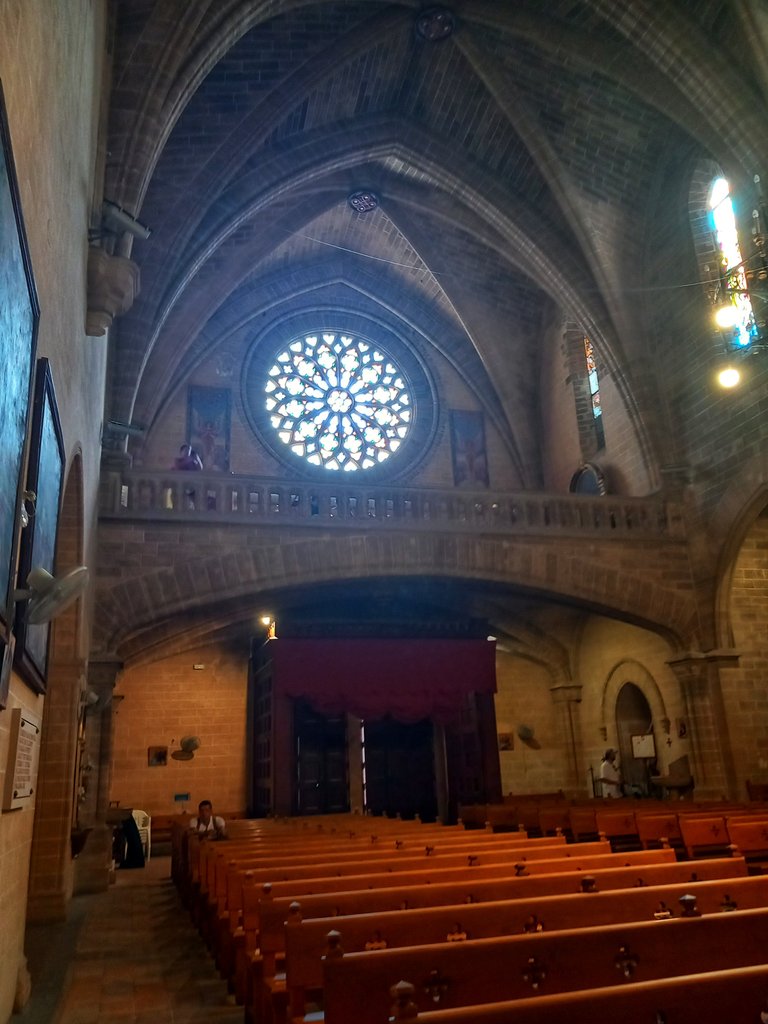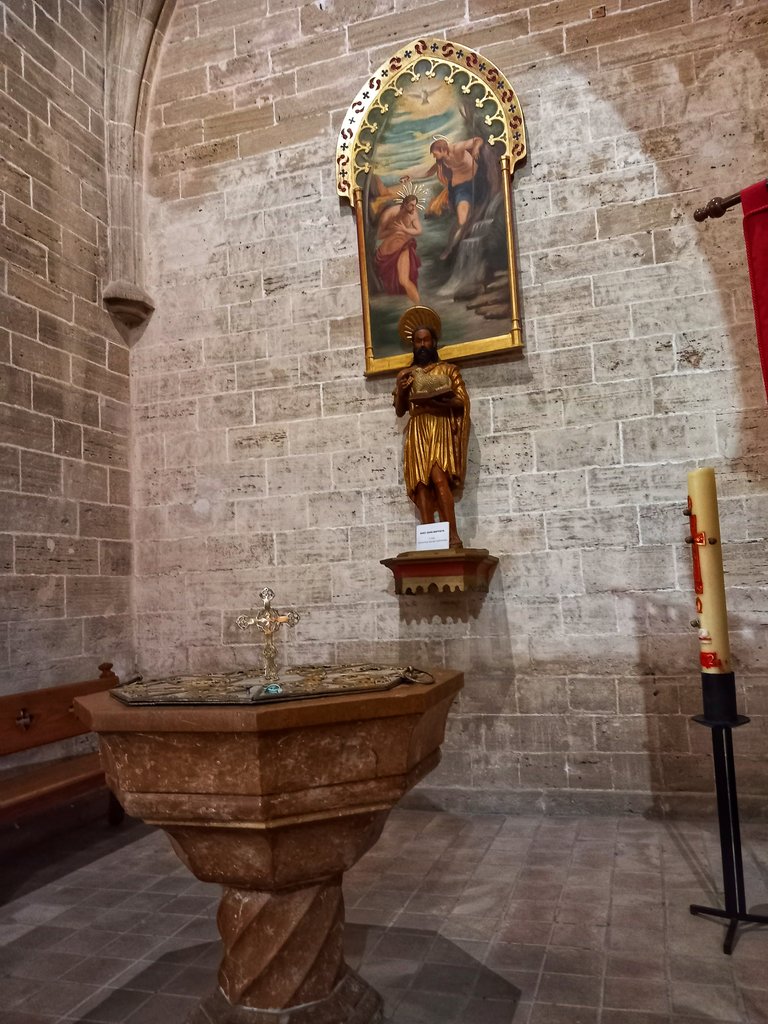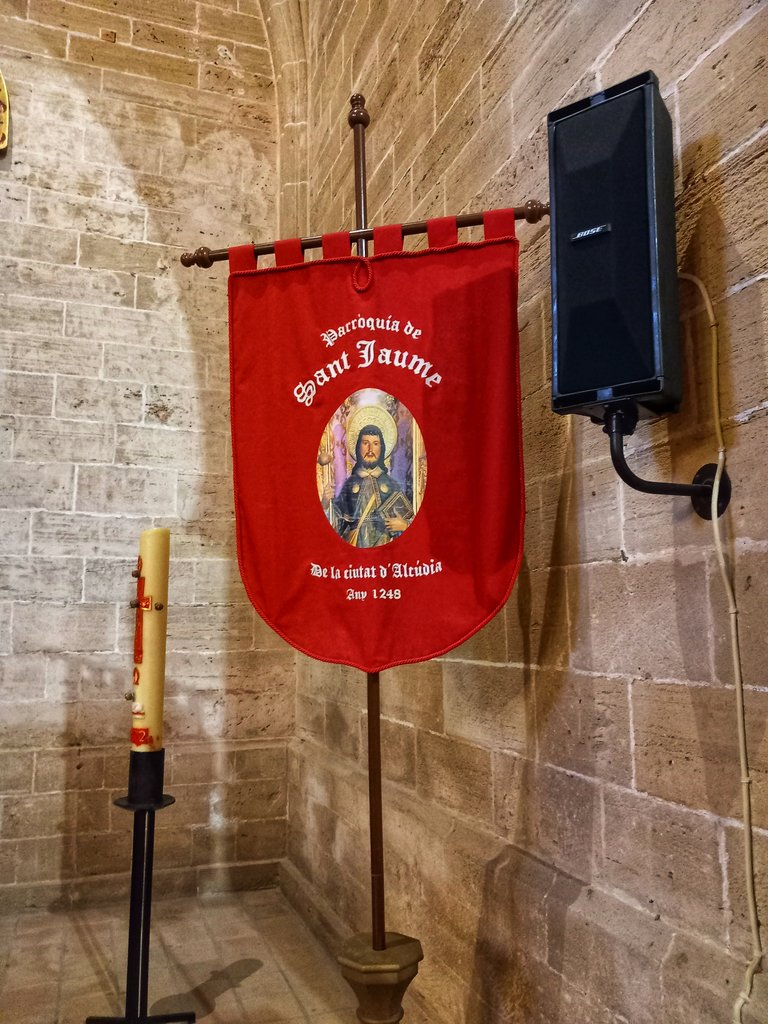 The ceiling is very well done and quite well preserved.I have no idea when it was made,but it's unique.

El techo está muy bien hecho y bastante conservado.No tengo ni idea de cuándo se hizo,pero es único.

Тавана беше страхотно направе и доста запазен.Нямам представа кога е направена,но уникална е.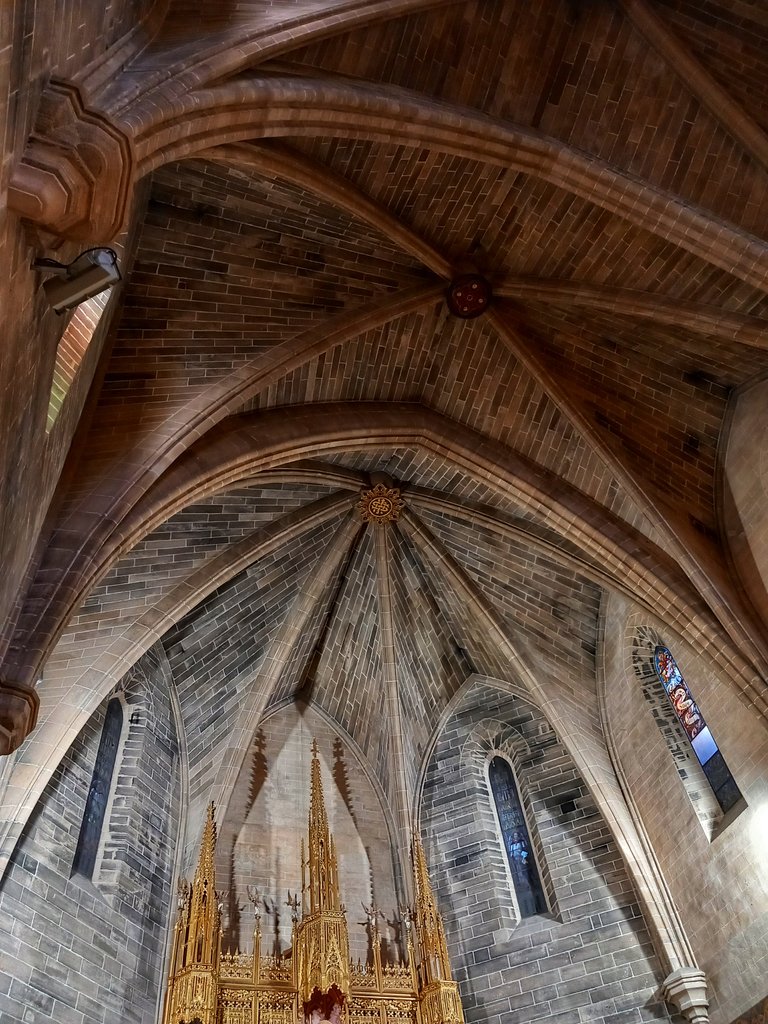 I was very impressed with this cathedral,the figures themselves and their details were very well done.Let me know in the comments what you think.I let you look at them carefully too.

Me impresionó mucho esta catedral,las figuras en sí y sus detalles estaban muy bien hechos,hazme saber en los comentarios lo que piensas.Os dejo que las mireis con atención también.

Тази катедрала много ме впечатли,самите фигури и детайлите им бяха много красиво направени,напишете ми в коментарите вие какво мислите.Оставям ви и вие да ги разгледате внимателно.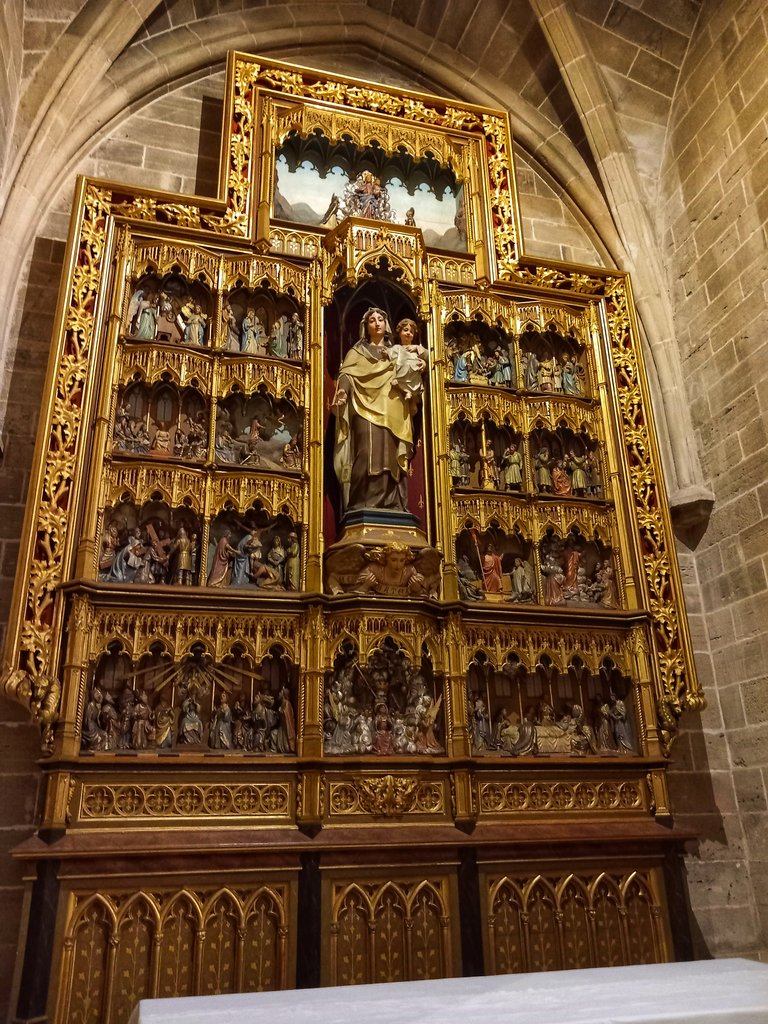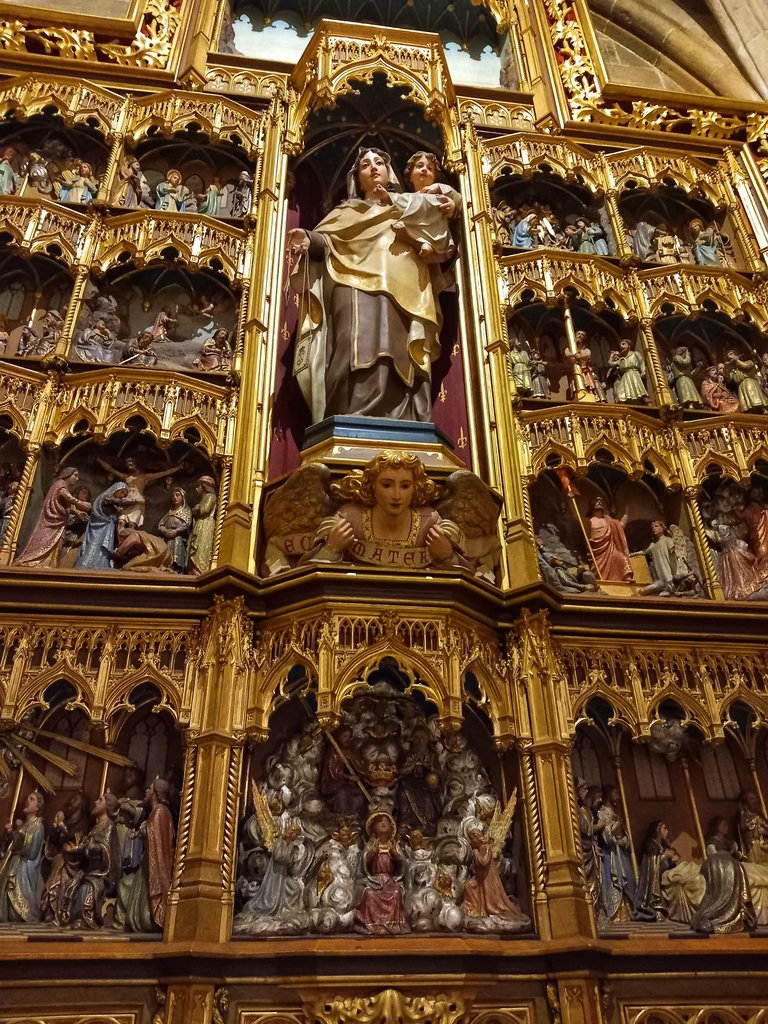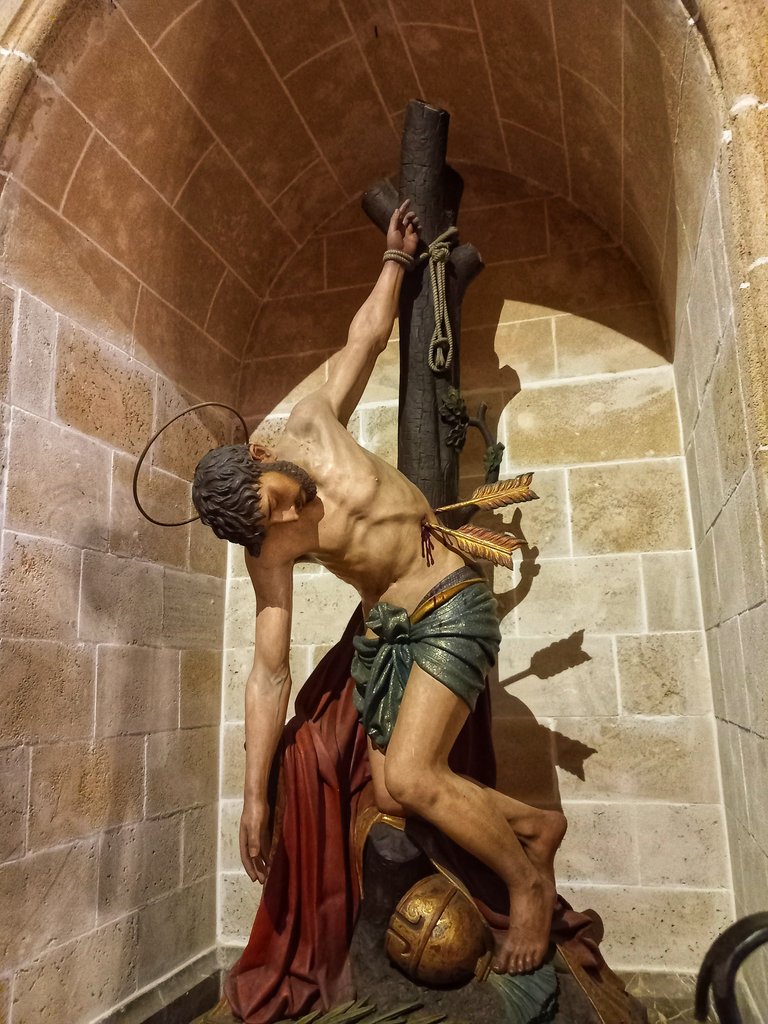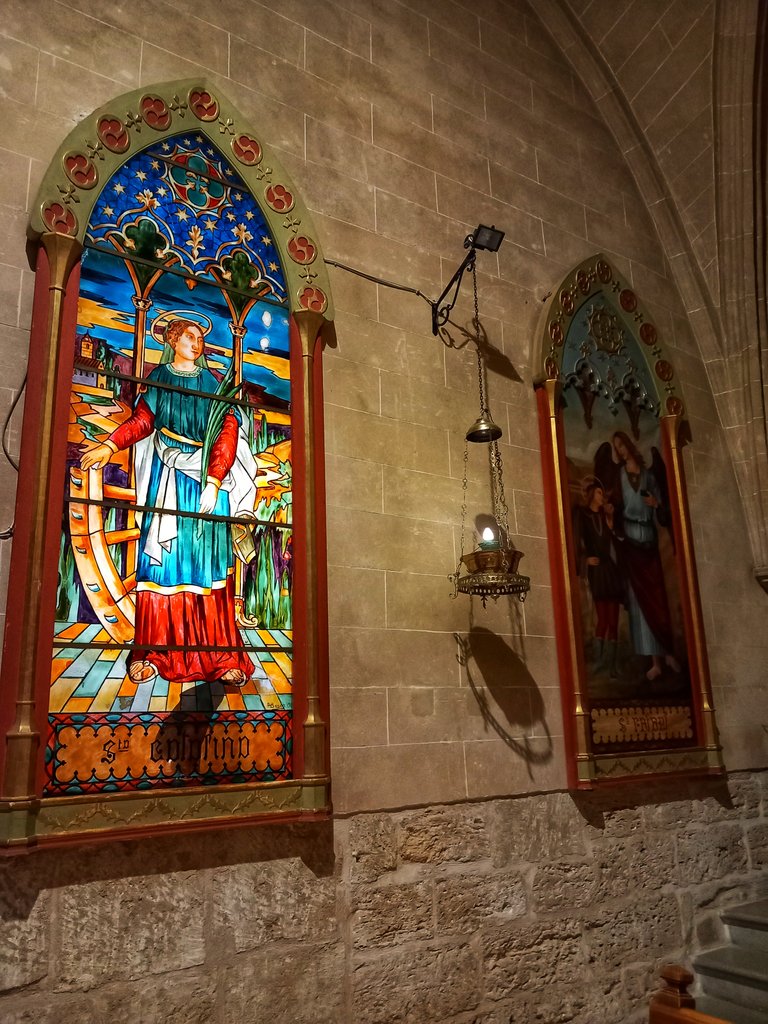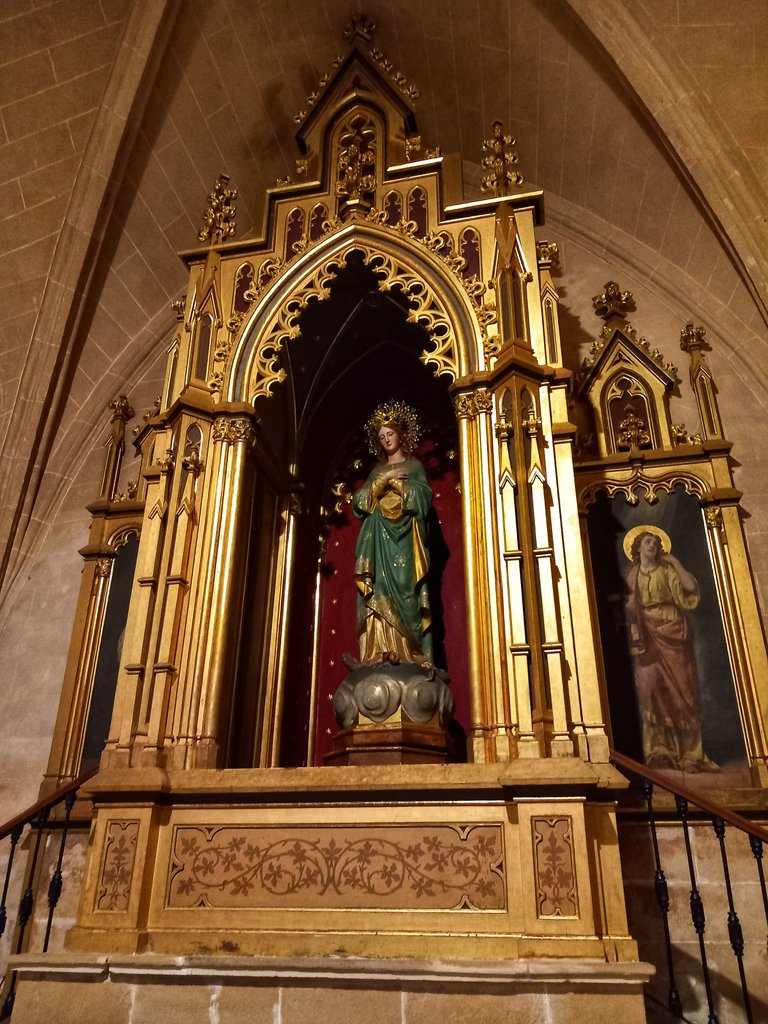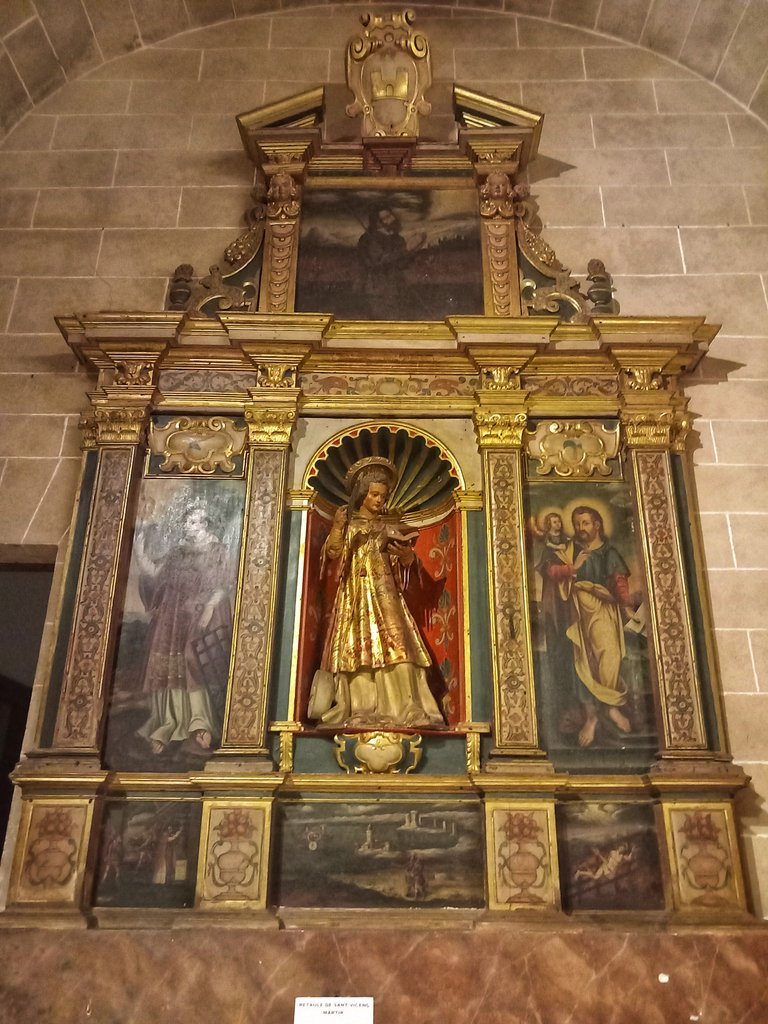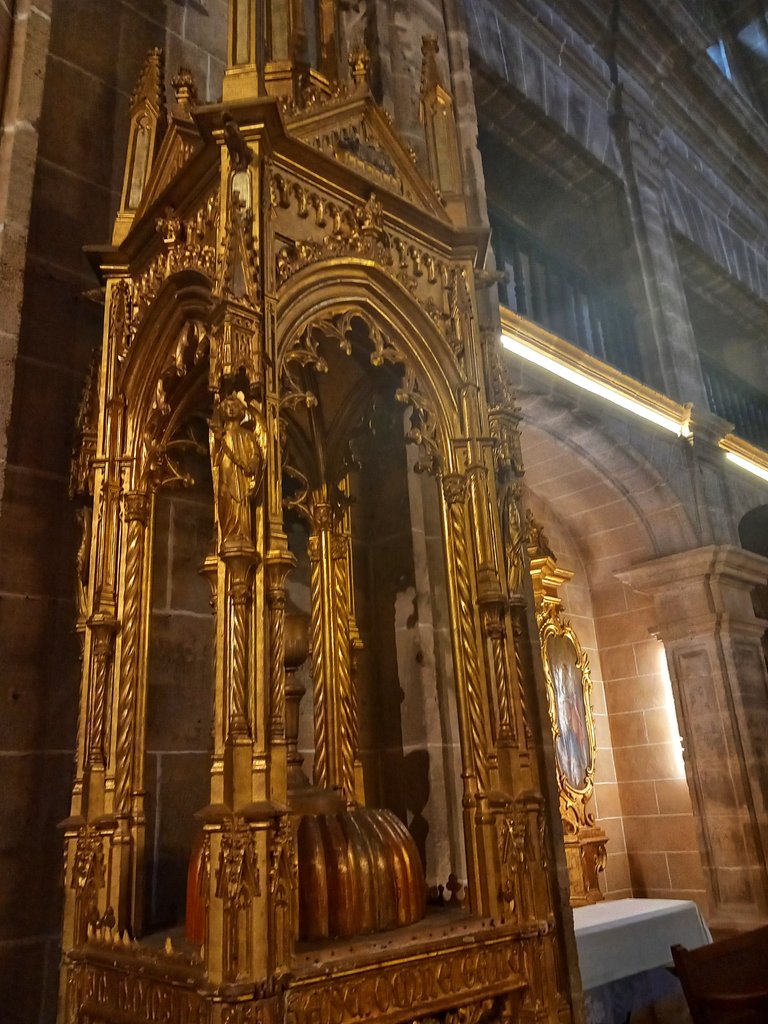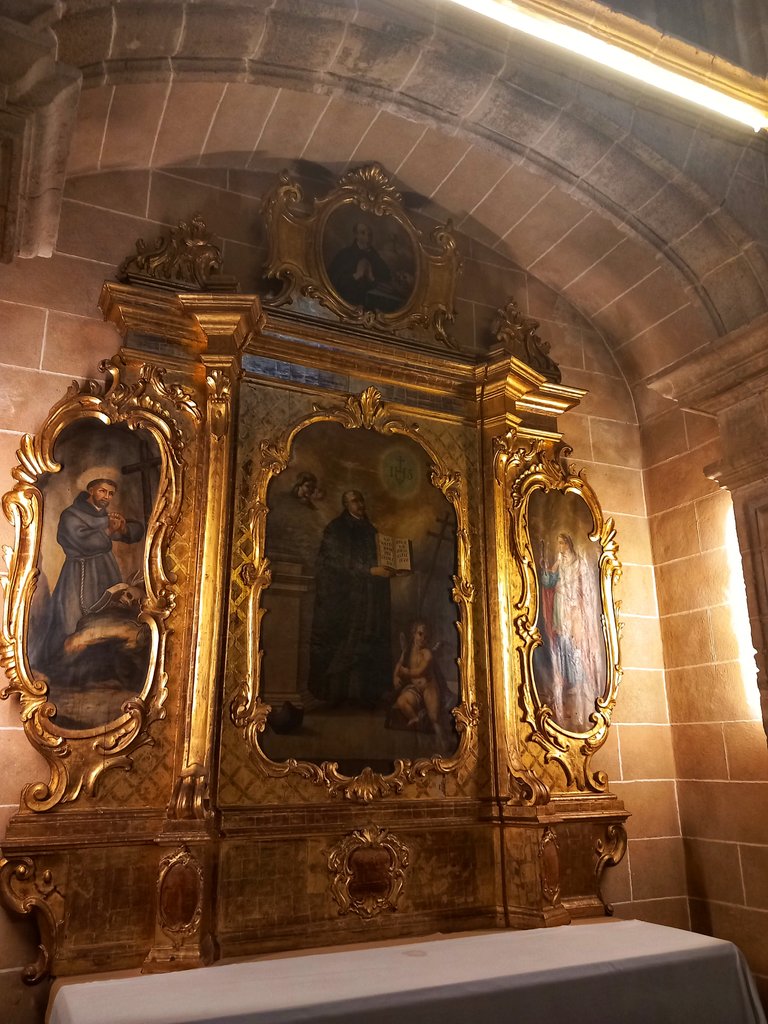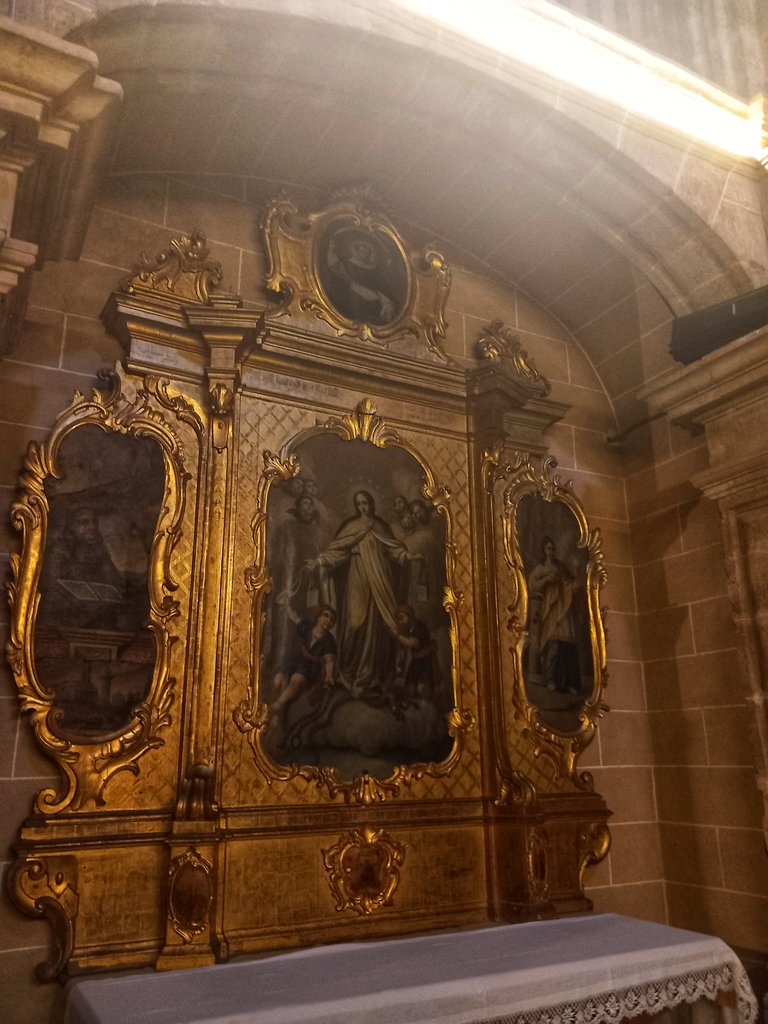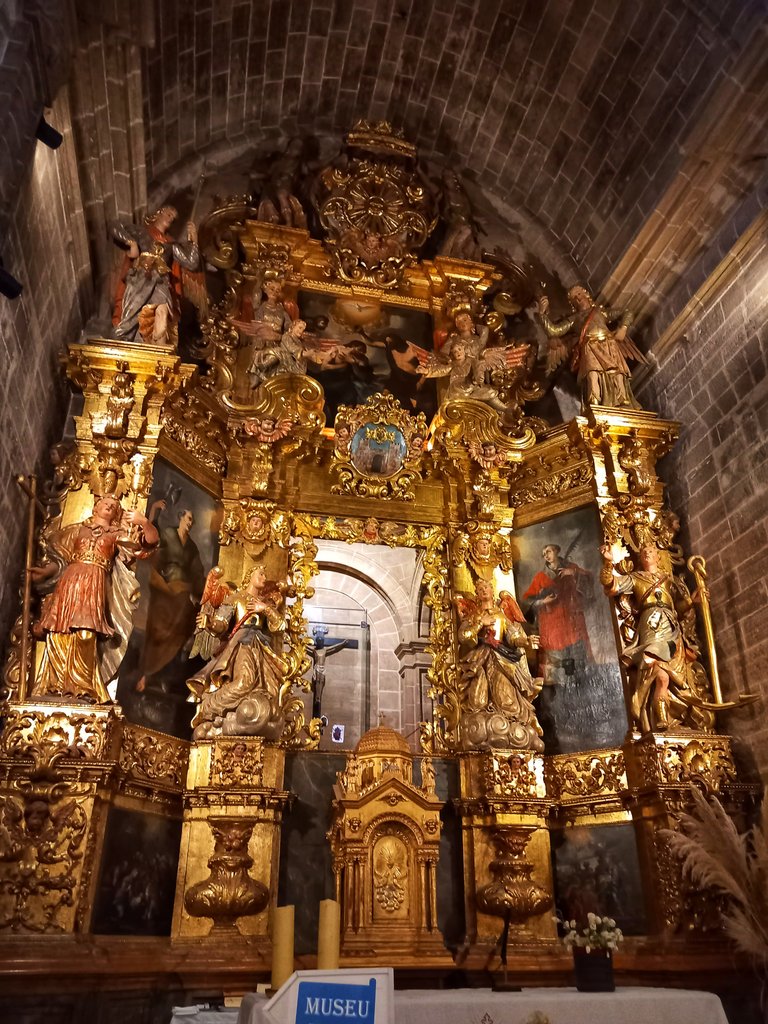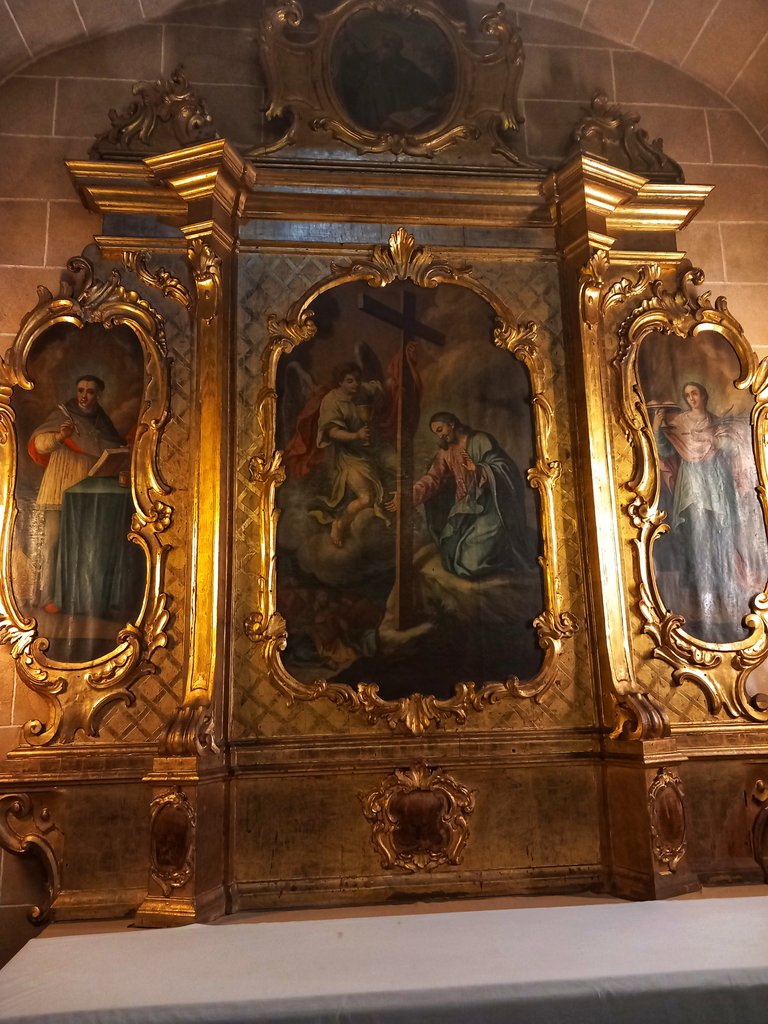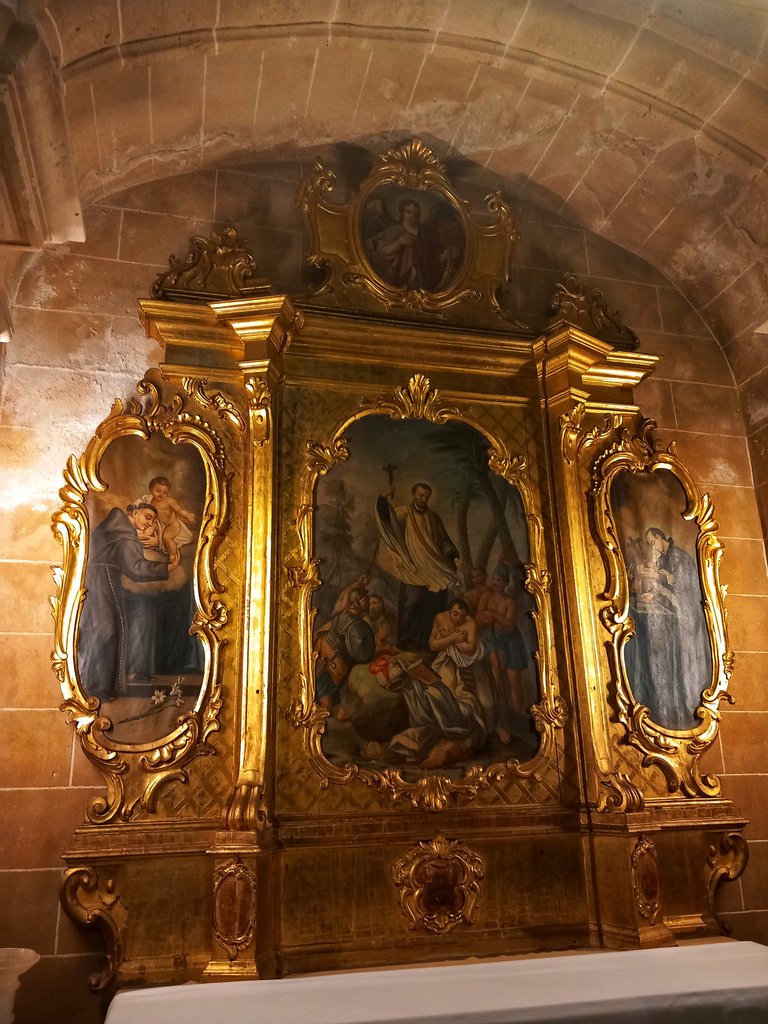 After you have seen the second floor it is time to go up too.

Después de haber visto la primera planta es hora de subir también.

След като разгледахме първия етаж е време и да се качим и нагоре.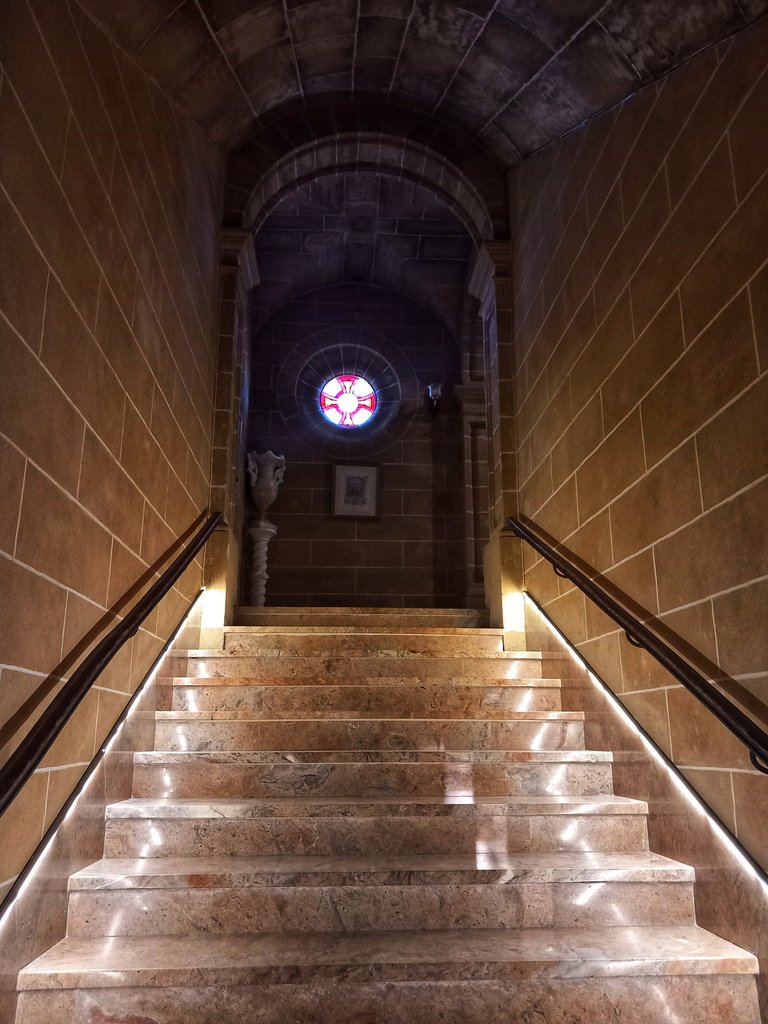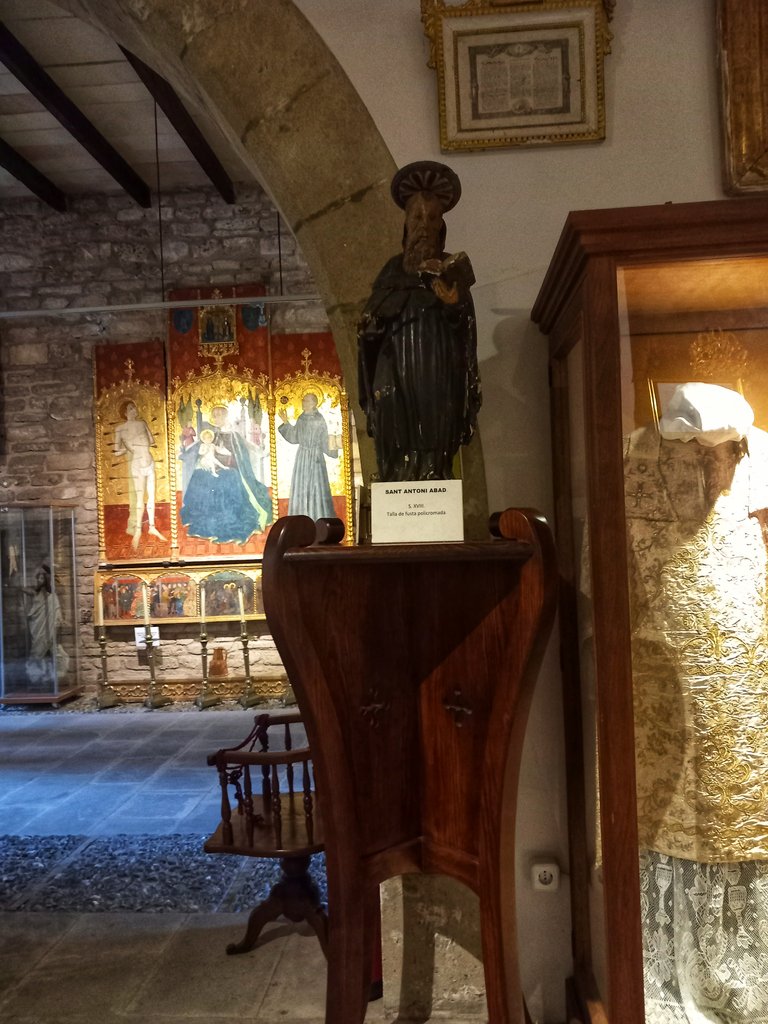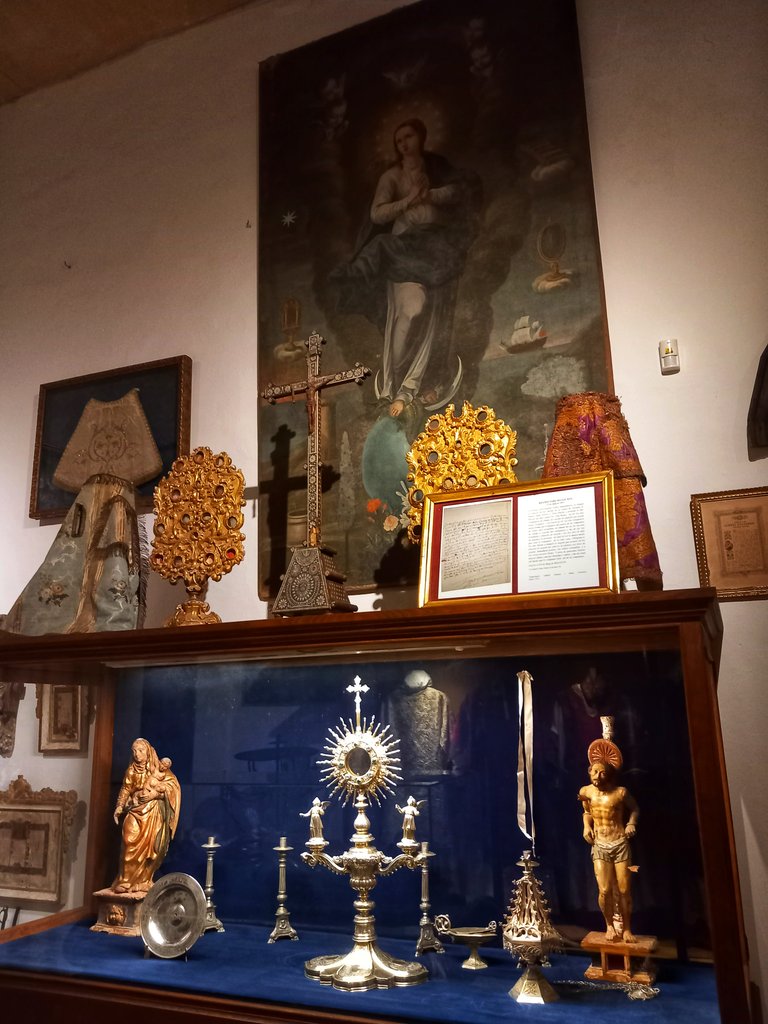 It is great that,after all these years,we have the opportunity to see such well preserved objects and feel the history of years ago.

Es genial que,después de todos estos años,tengamos la oportunidad de ver objetos tan conservados y sentir la historia de hace años.

Страхотно е че,след толкова години имаме възможност да видим такива запазени предмети и да се докоснем до историята от преди години.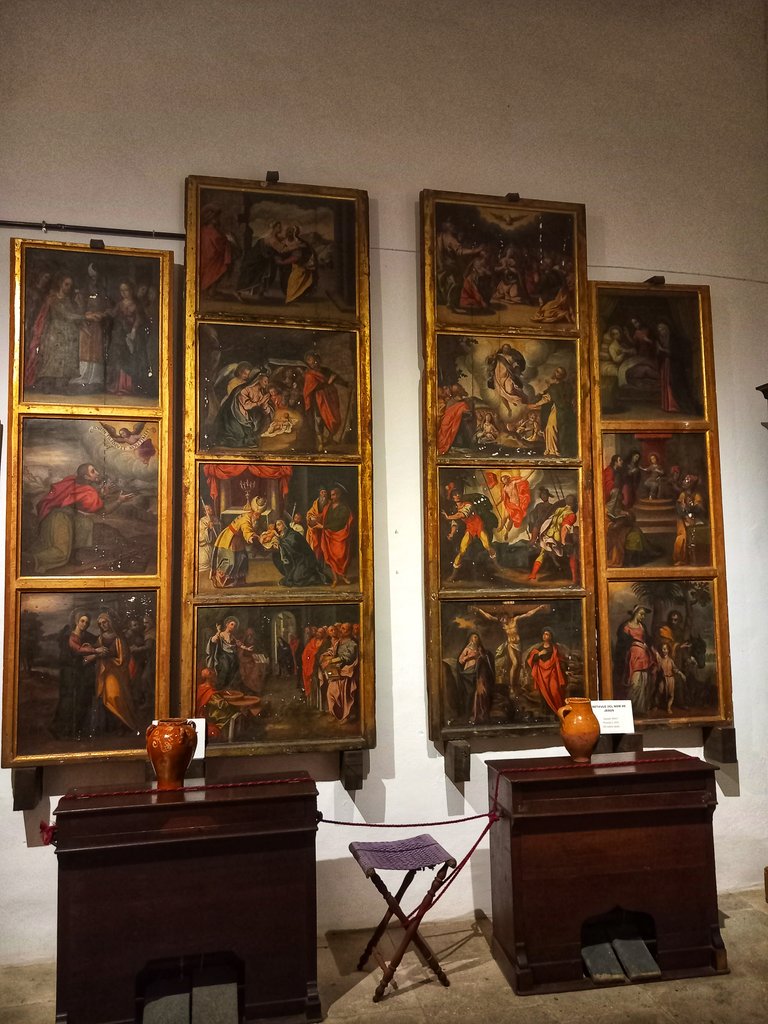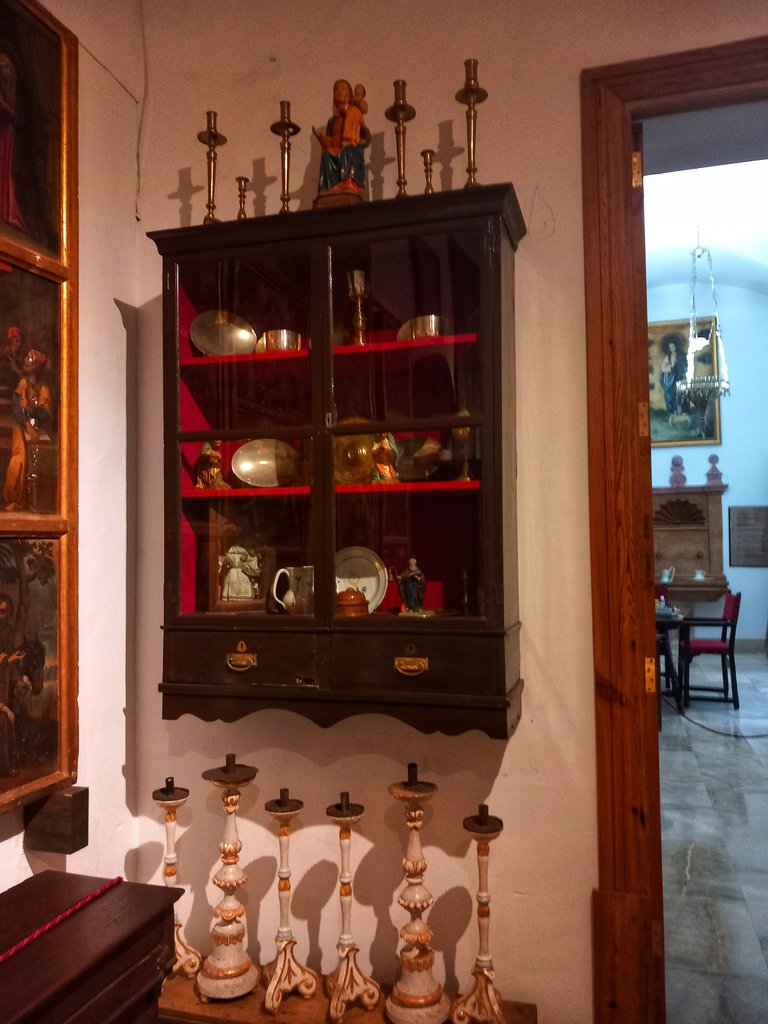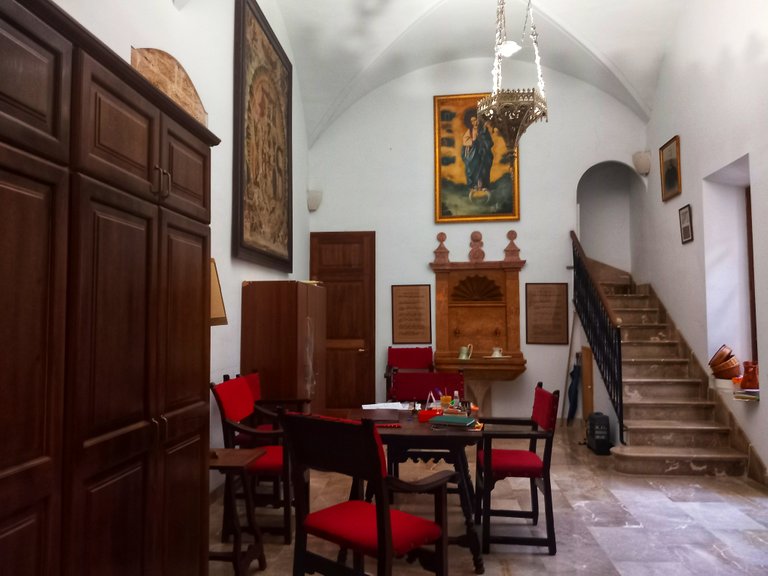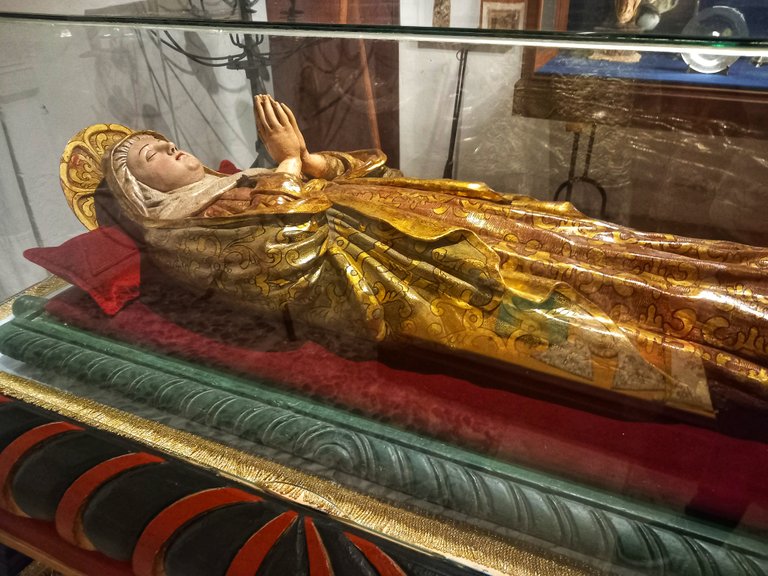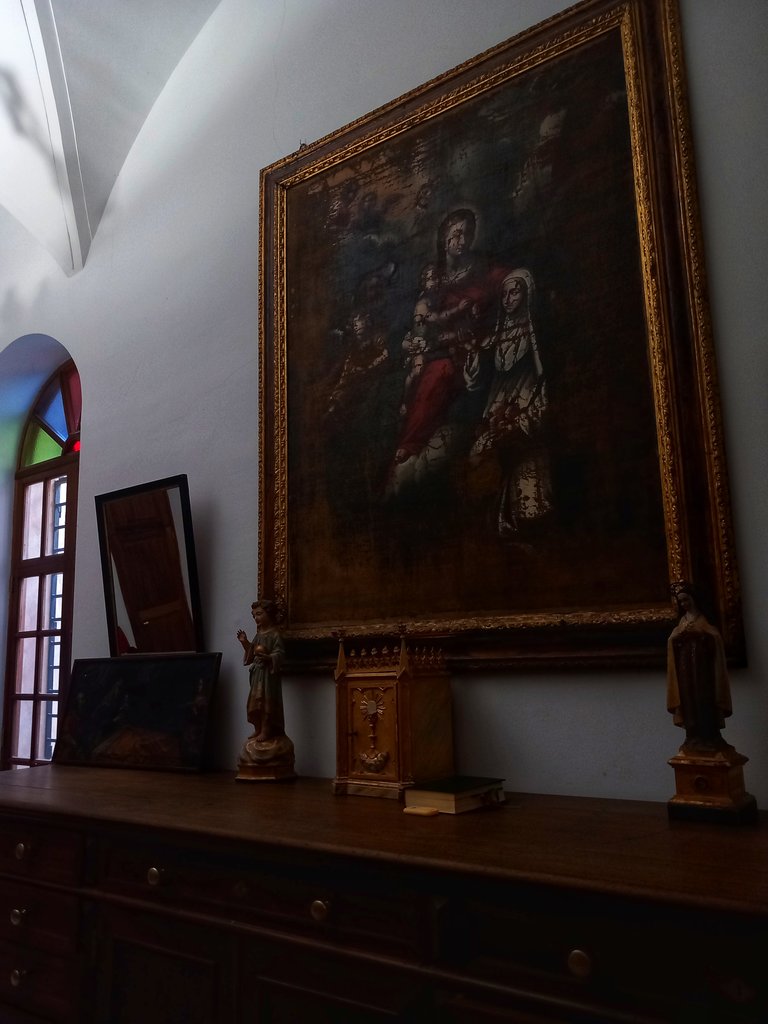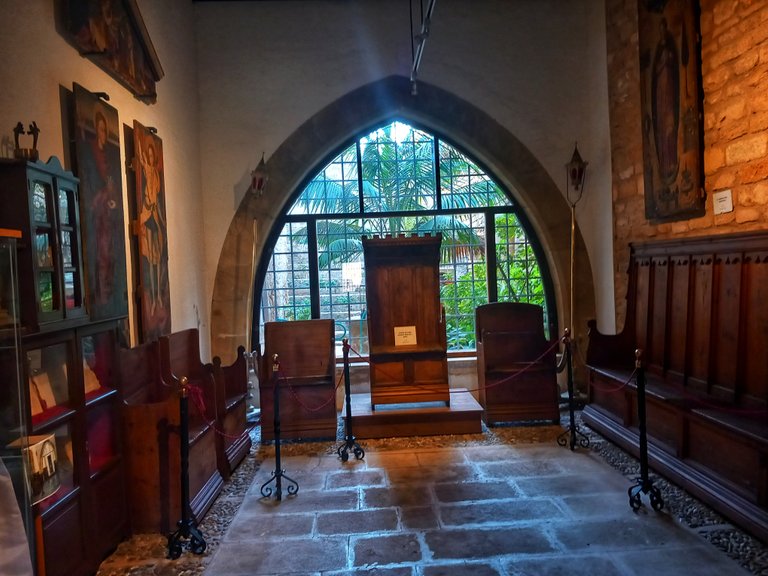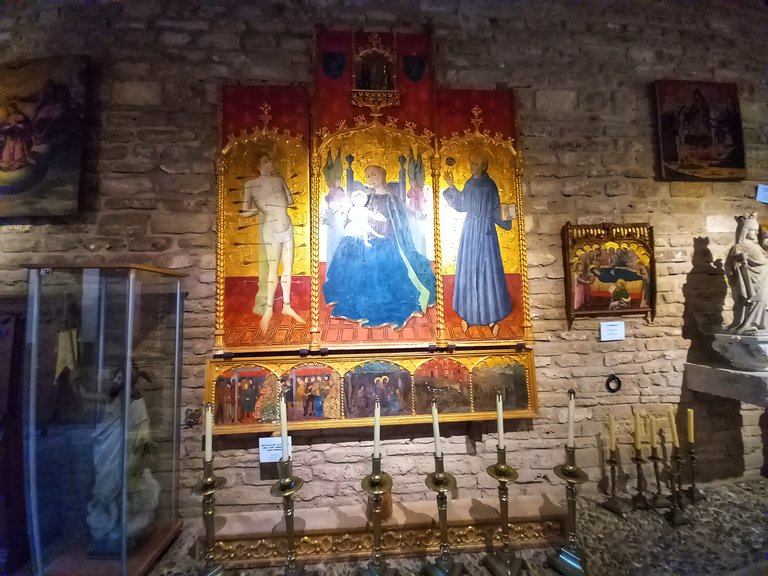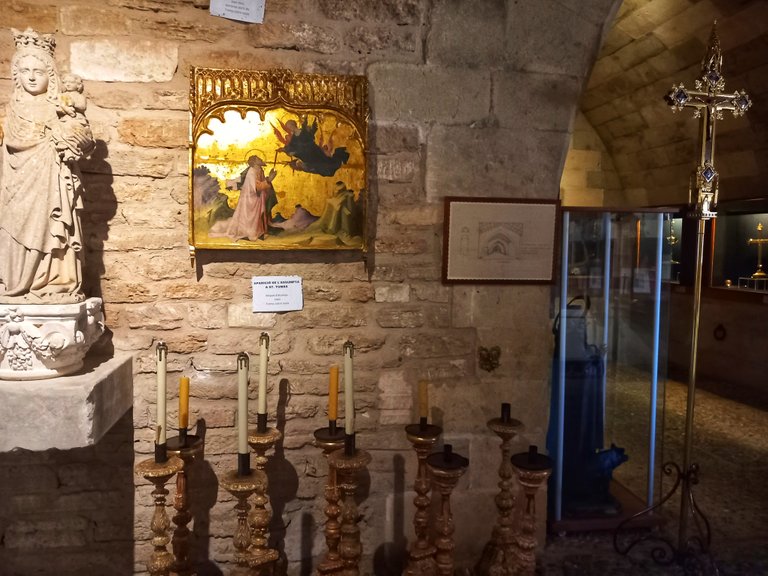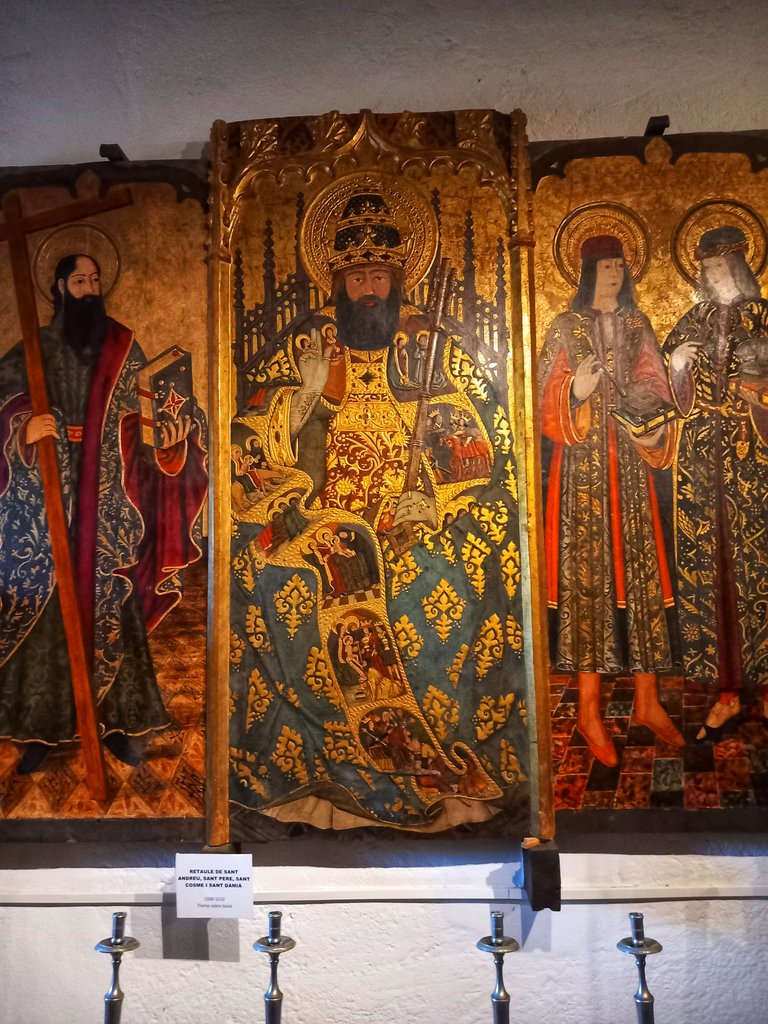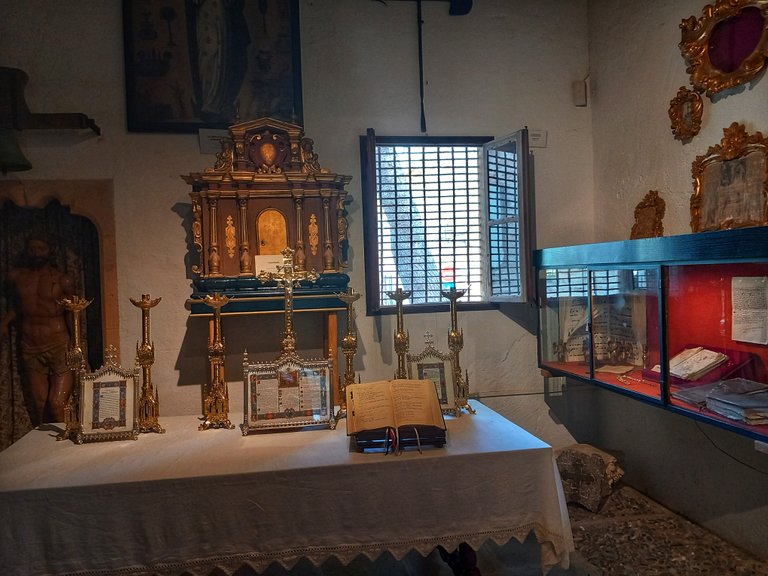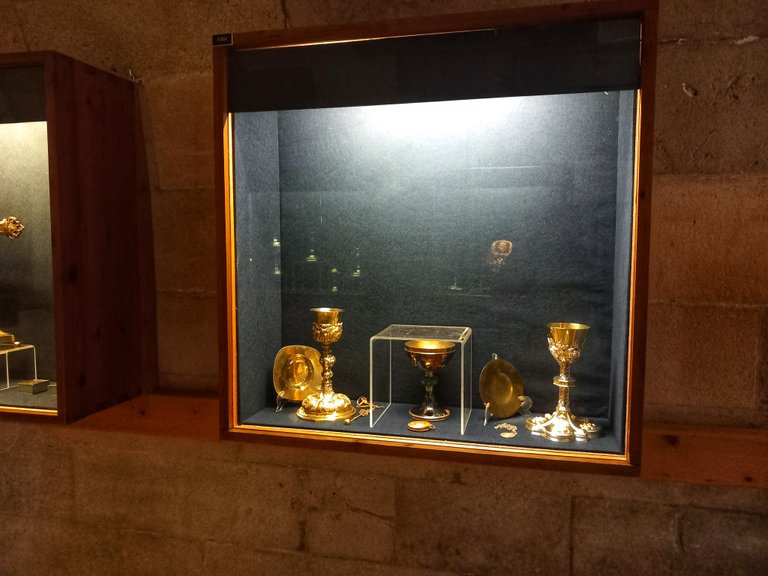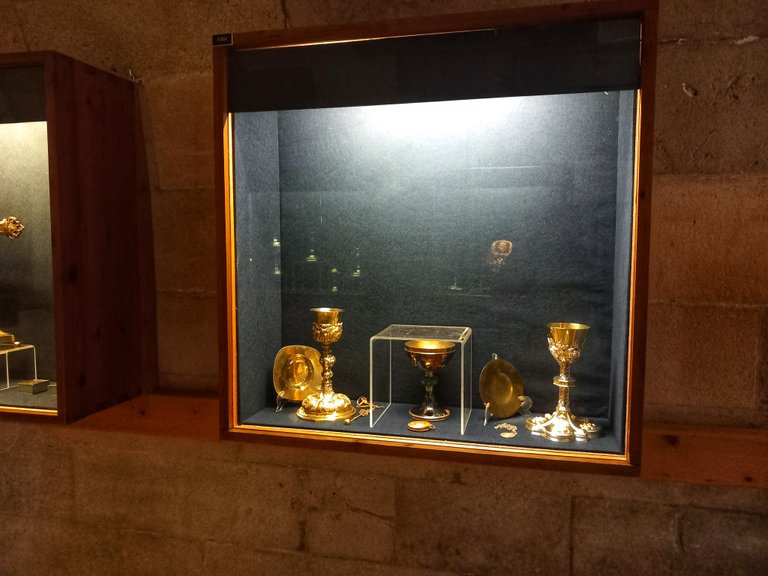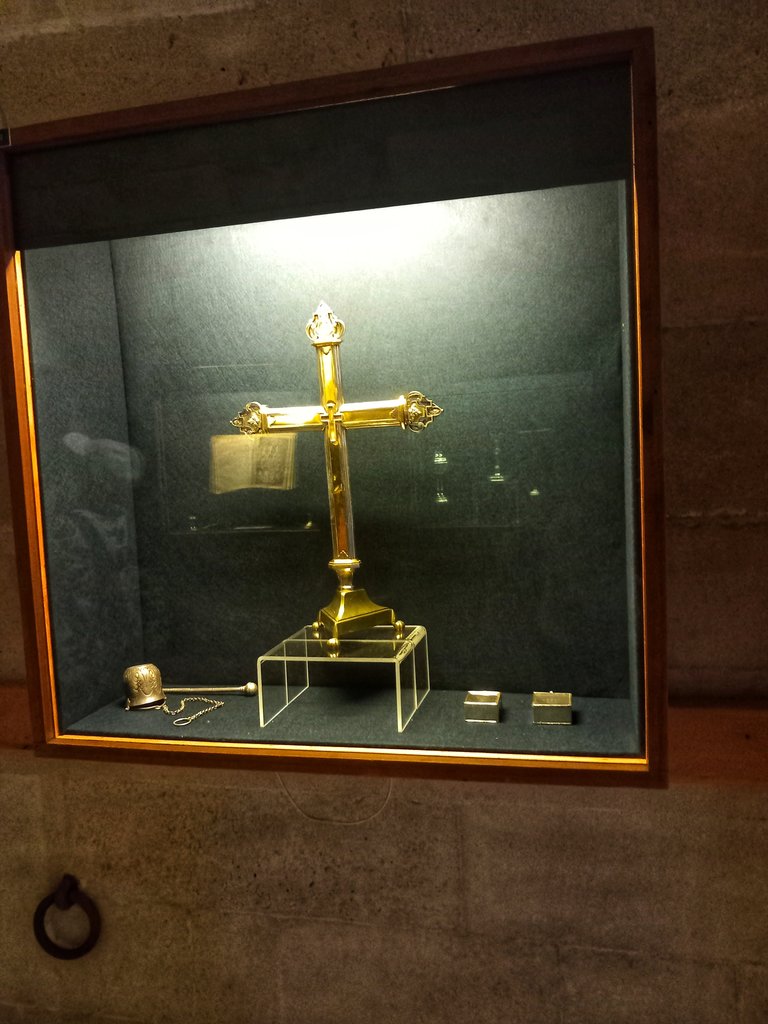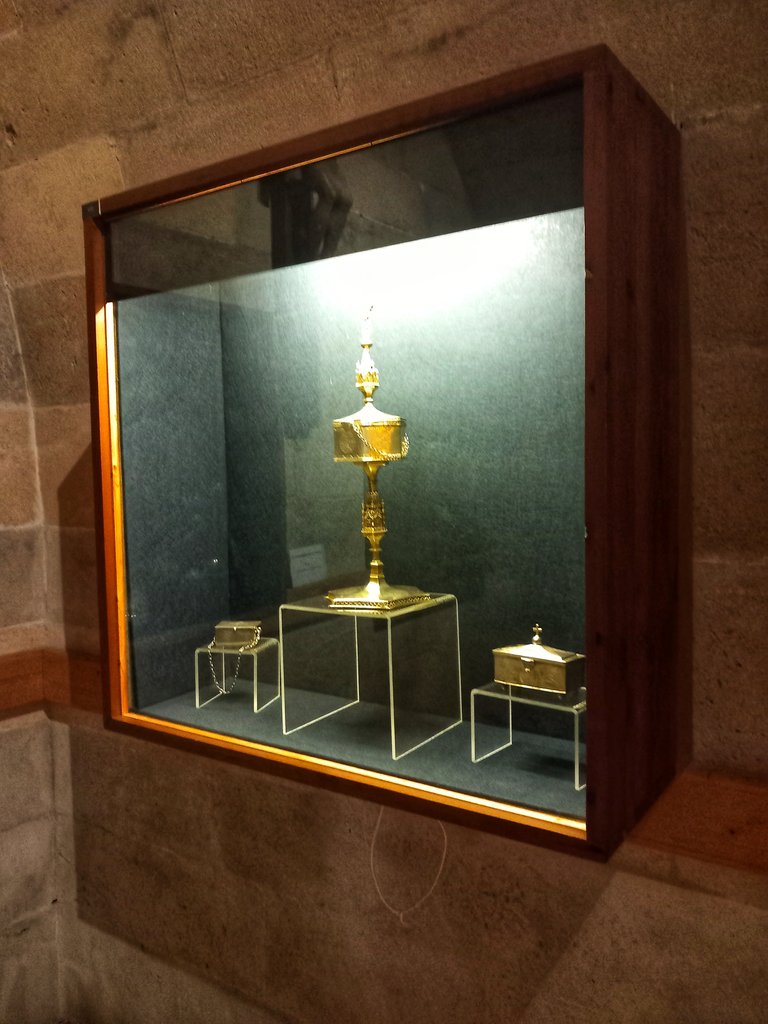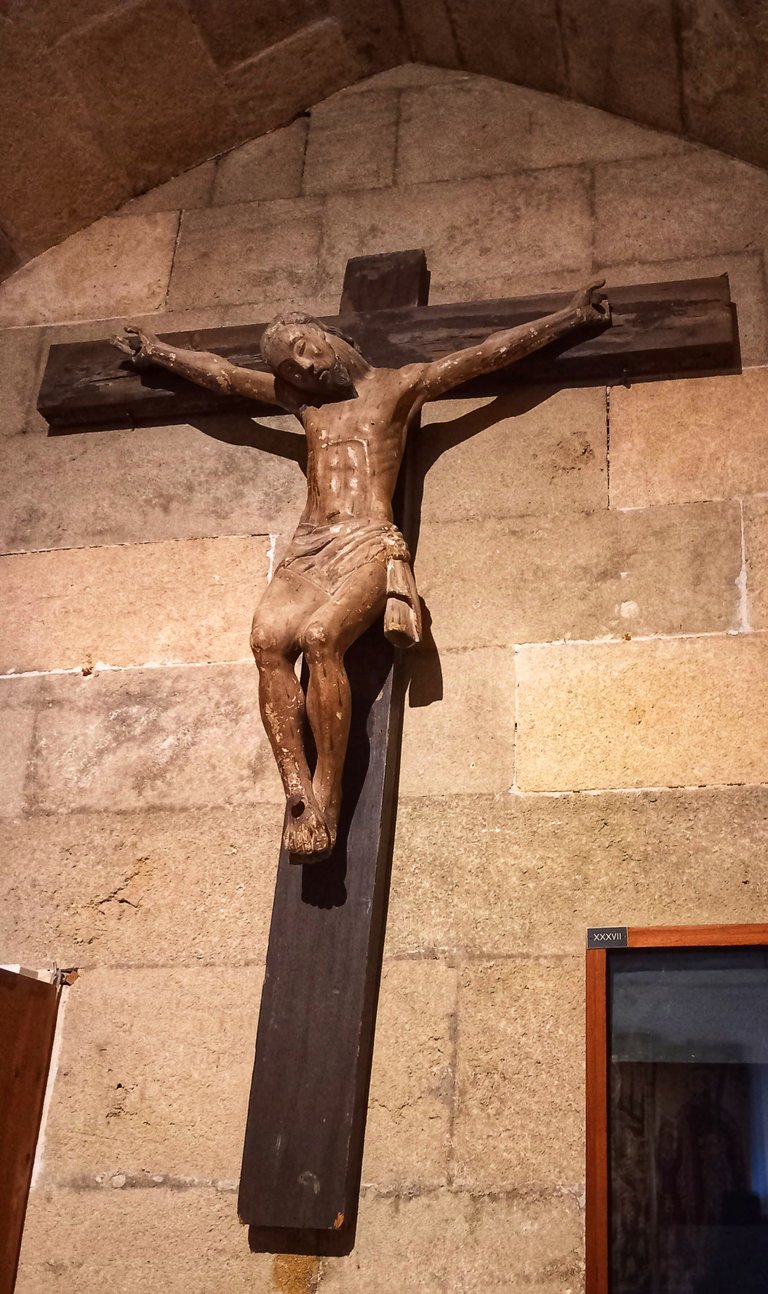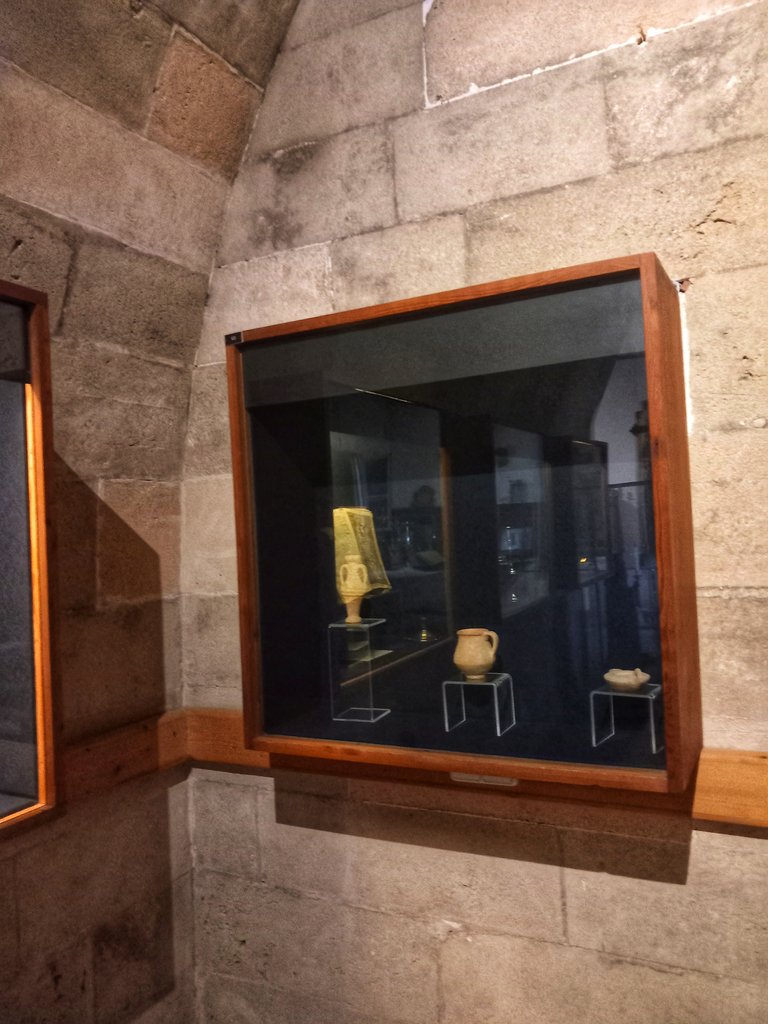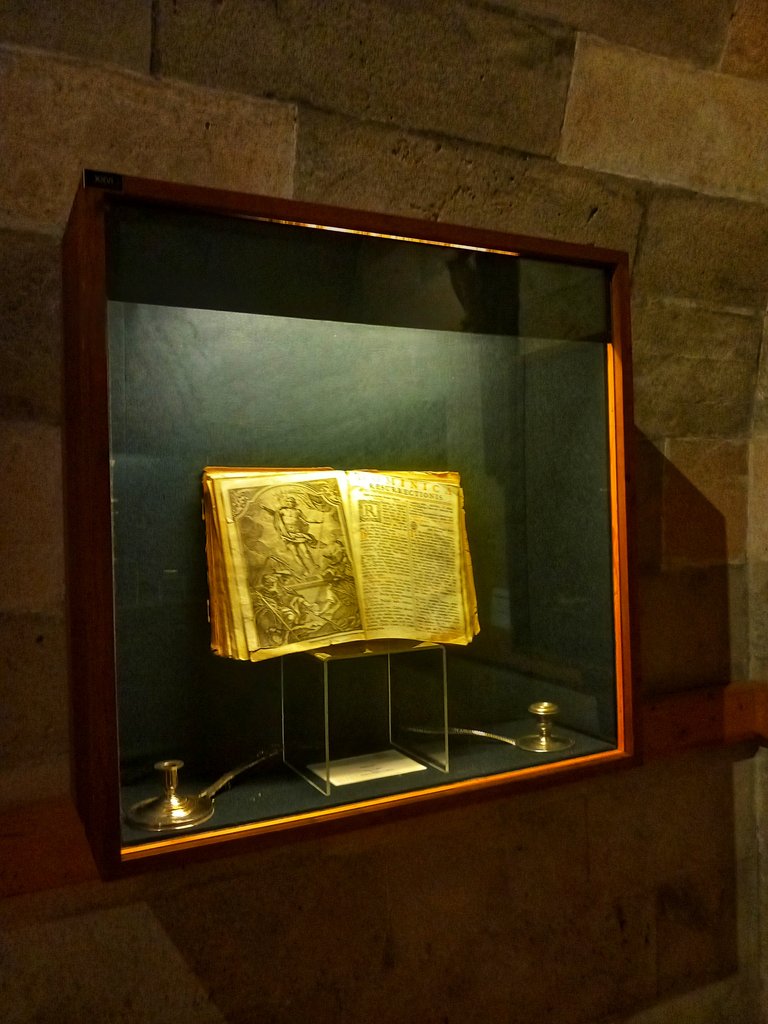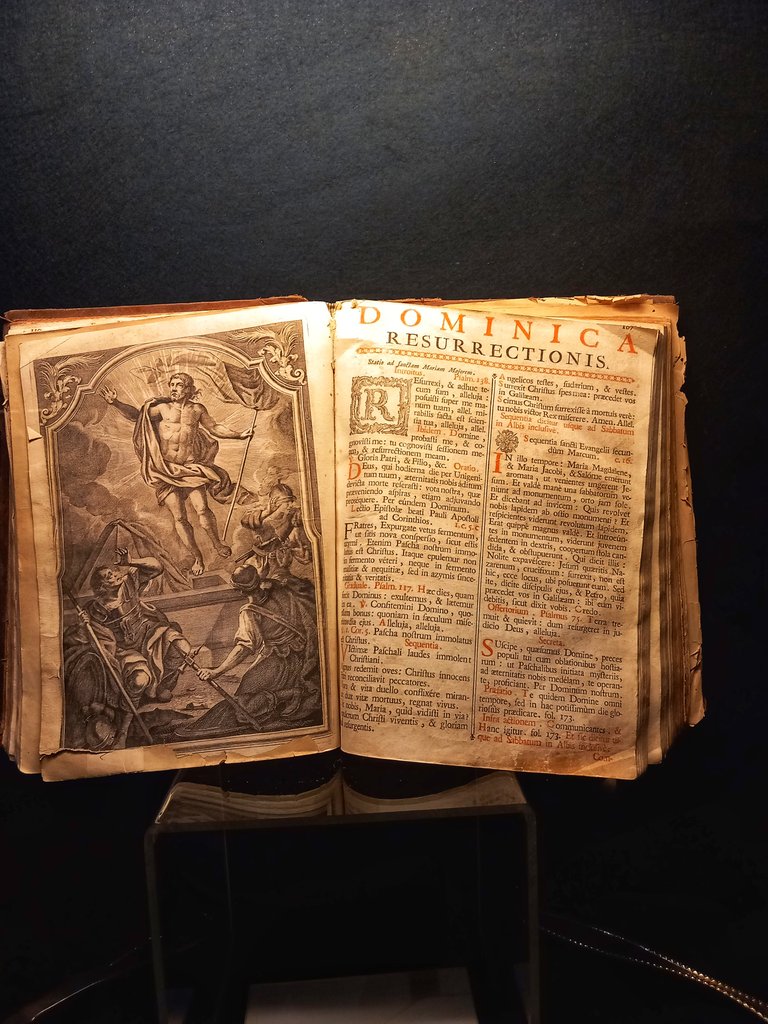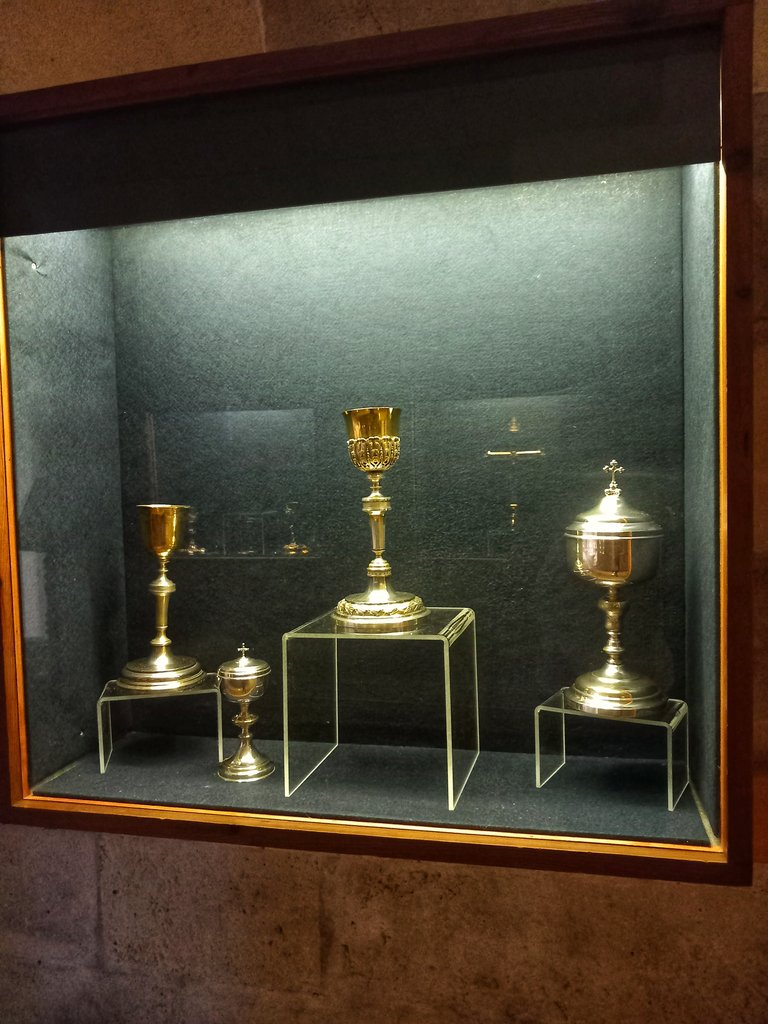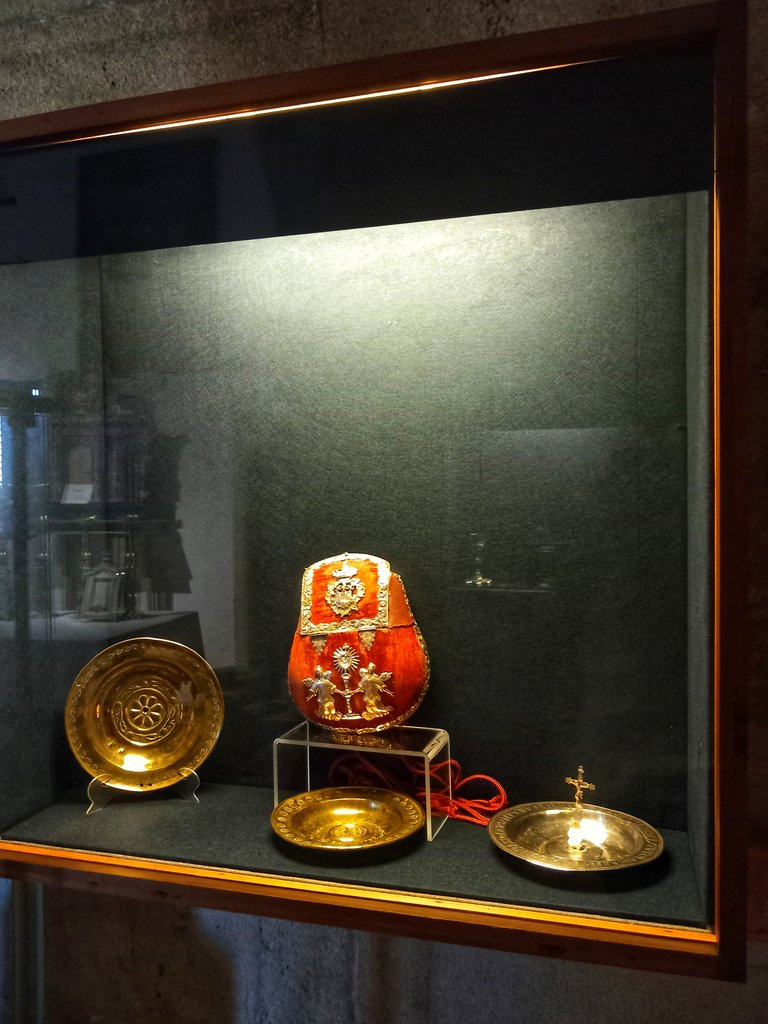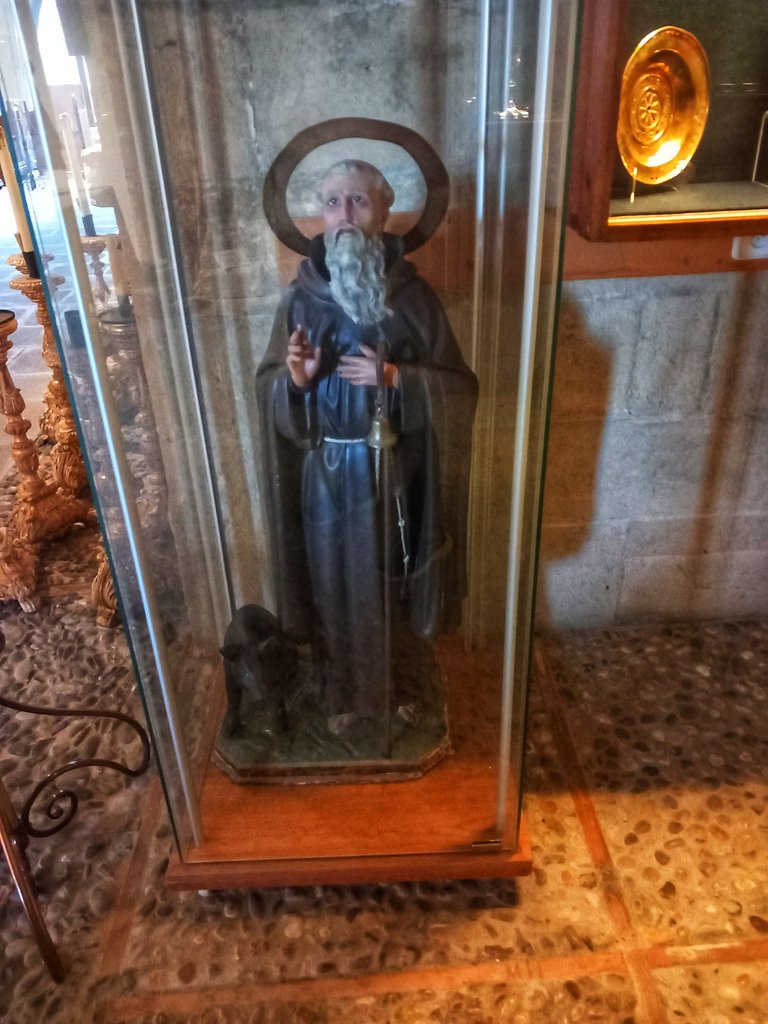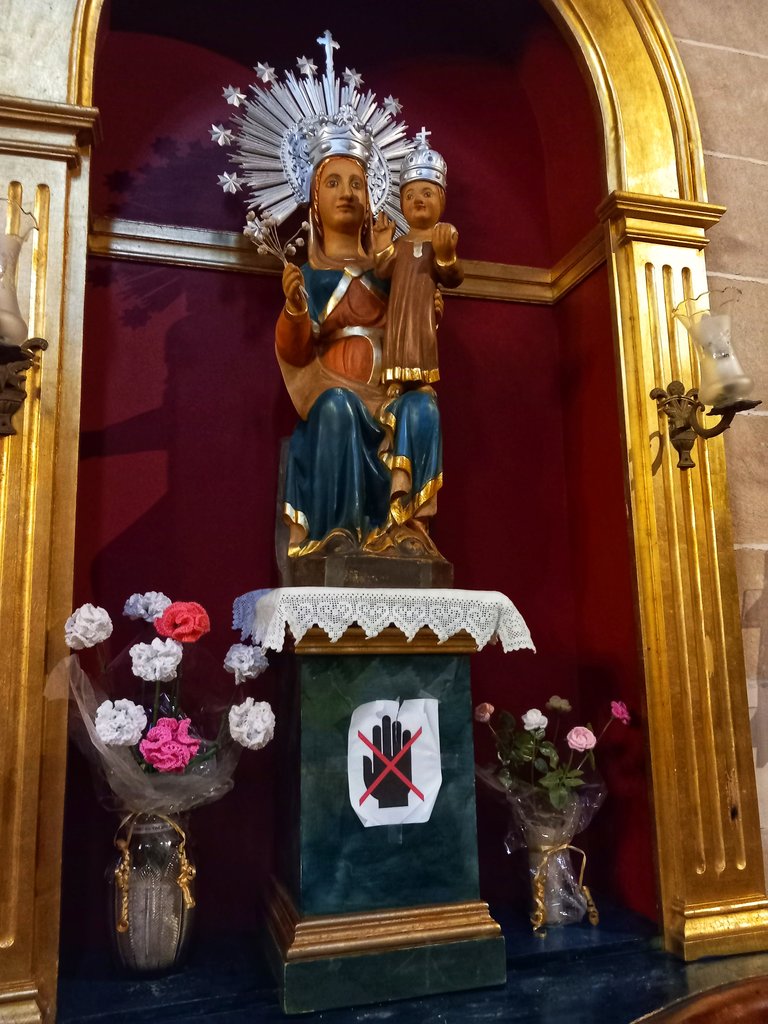 Here we can also see the typical clothes that were used at that time or at least I think so 😂

Aquí también podemos ver las ropas típicas que se usaban en esa época o al menos eso creo 😂

Тук може да видим и типичните дрехи който са носили тогава или поне аз така си мисля 😂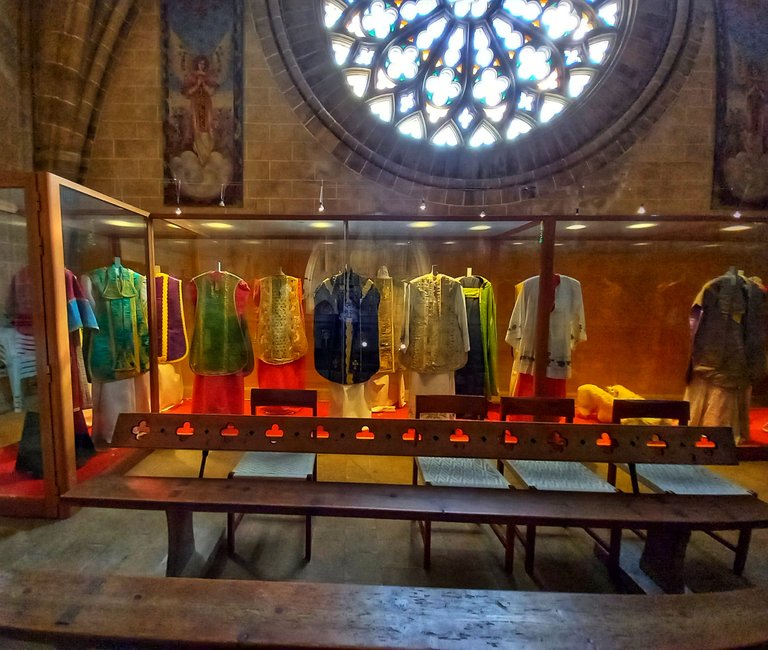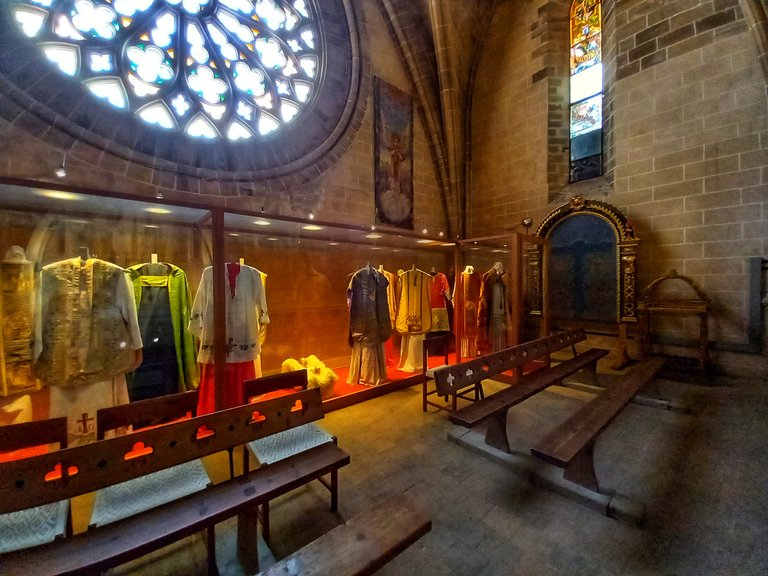 And the view from the top,surely before you could observe the ceremonies from here.

Y la vista desde arriba,seguramente antes se podían observar las ceremonias desde aquí.

И гледката отгоре,сигурно преди е можело да се наблюдават церемониите от тук.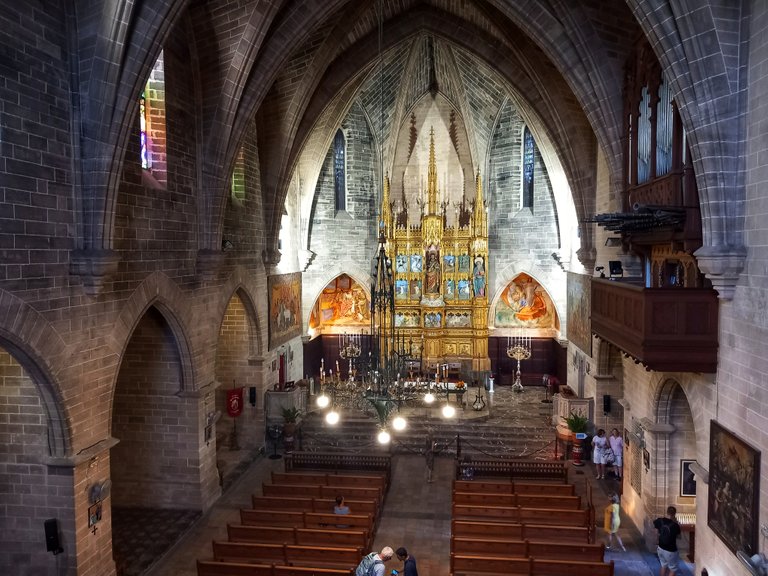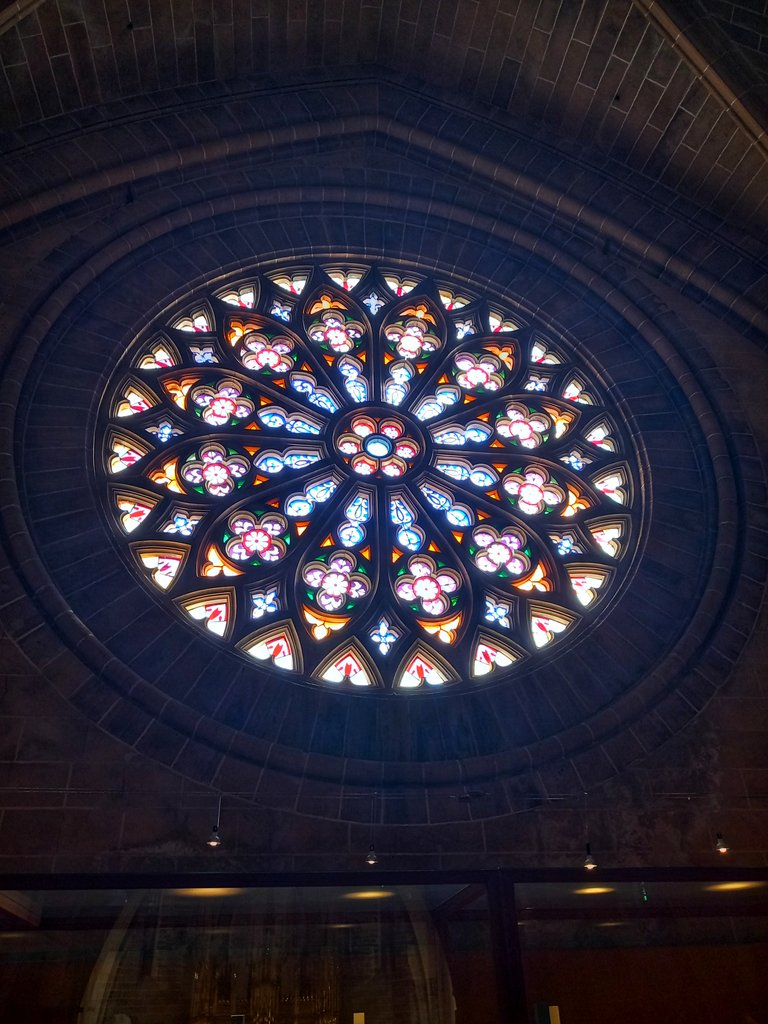 Well that was all for today,the post has become quite long and not to bore you we will stop here and more next time. I hope you liked it and see you soon,bye bye 👋

Bueno eso fue todo por hoy,el post se ha hecho bastante largo y para no aburrirlos nos detendremos aquí y más la próxima vez. Espero que os haya gustado y hasta pronto,adiósssss 👋

Ами това беше за днес,поста стана доста дълъг и за да не ви става скучен ще спрем до тук а следващия път повече. Надявам се да ви е харесало и до скоро,Чаоооо 👋