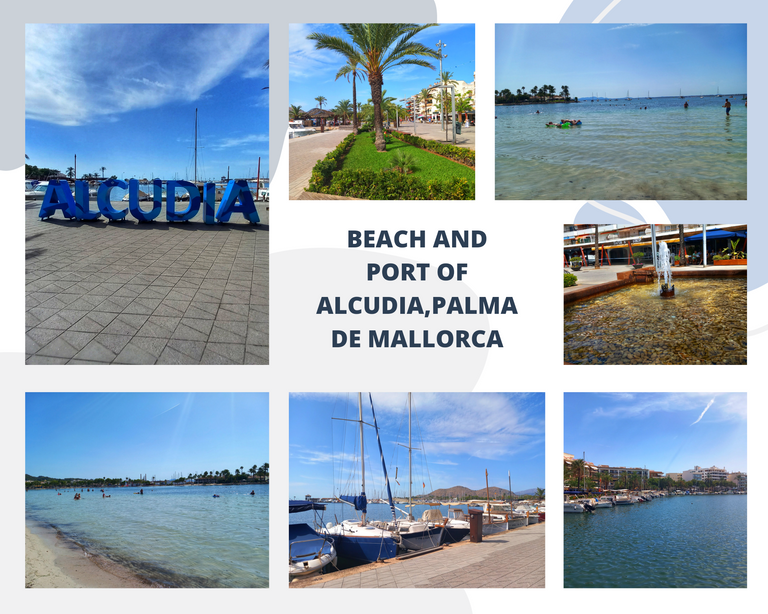 Hello friends of Hive 😊 Today I am going to show you the beach of Alcudia and the port as they are super close.First of course we go to the beach,the weather was great that day and there were many people.

Hola amigos de Hive 😊 Hoy os voy a enseñar la playa de Alcudia y el puerto ya que están súper cerca.Primero por supuesto vamos a la playa,el tiempo era estupendo ese día y había mucha gente.

Здравейте Hive приятели 😊 Днес ще ви покажа и плажа на Алкудиа и пристанището тъй като са супер близо.Първо естествено отиваме на плажа,времето този ден беше страхотно и имаше доста хора.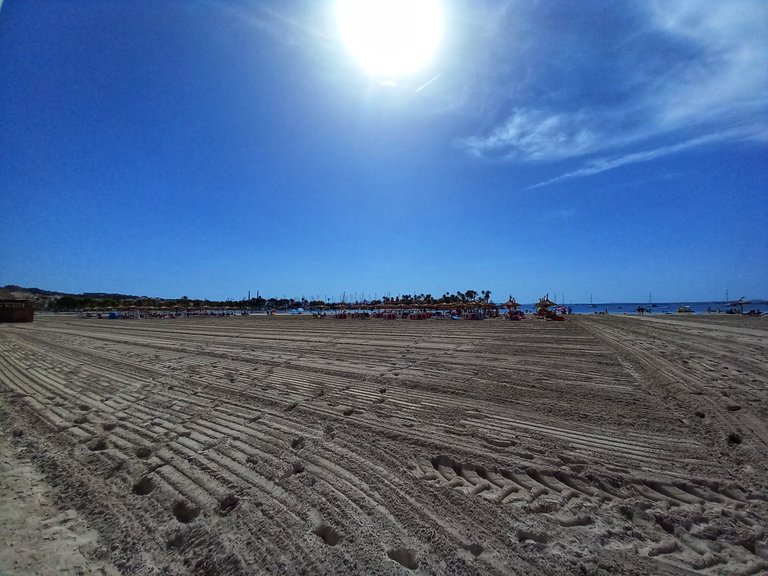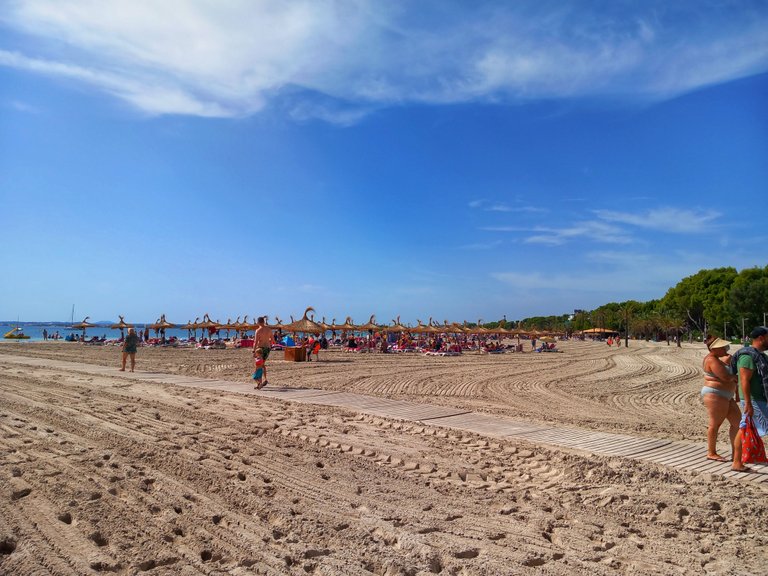 As you can see the beach is huge and you can still see the traces of the machine that passes early in the morning to clean it. It is unique for its shallow,crystal clear water,calm and one can wander at will 🤭

Como podéis ver la playa es enorme y aún se pueden ver los rastros de la máquina que pasa a primera hora de la mañana para limpiarla. Es unica por su poca profundidad,el agua cristalina,tranquila y uno puede deambular a su antojo 🤭

Както можете да видите плажа както можете да видите плажа е огромен и все още личаха следите от машината,която минава рано сутринта да го почисти.Уникално е плитко,водата кристално чиста,спокойно и може човек да се шири на воля 🤭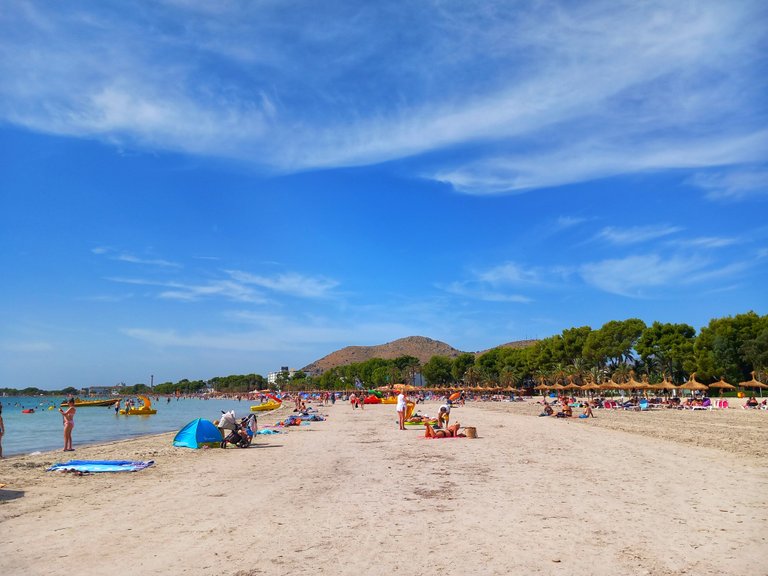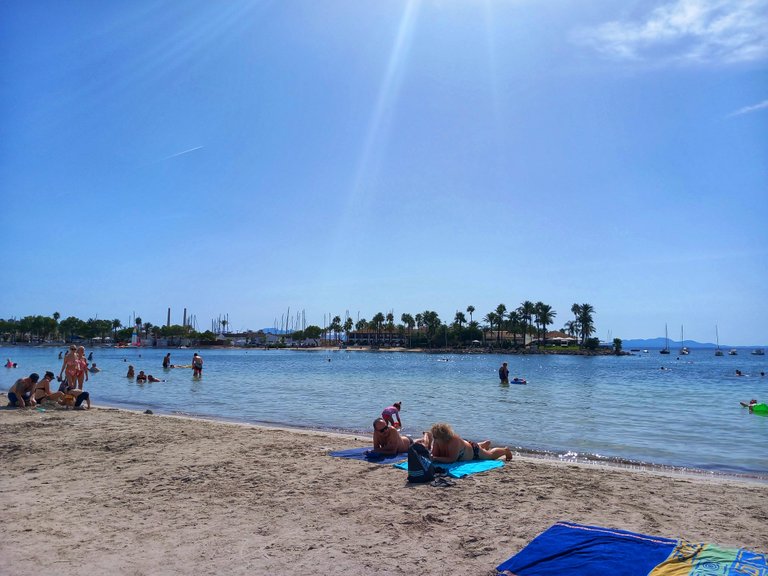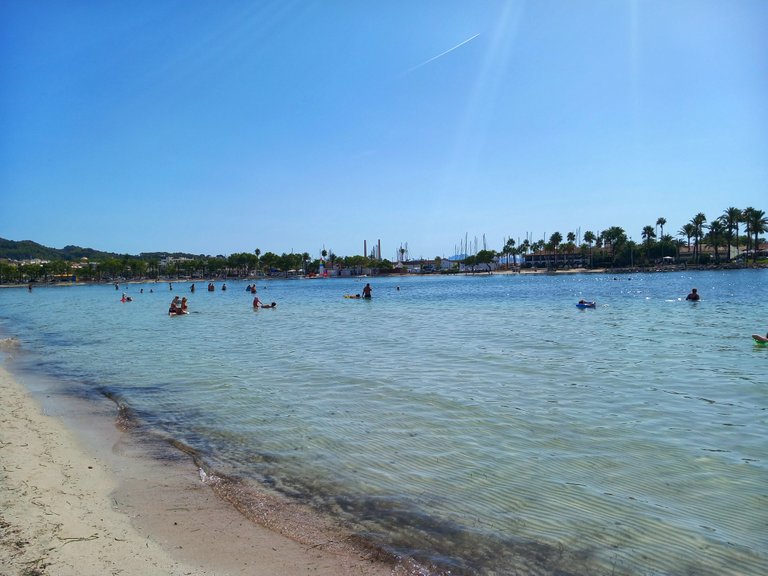 That is why I like these beaches at all,they are far to come,but it is worth all the way.Not all beaches can impress but each one has its own charm,but this is one of my favorites.

Por eso me gustan nada estas playas,son lejanas para venir, pero vale la pena todo el camino.No todas las playas pueden impresionar sino que cada una tiene su propio encanto,pero esta es una de mis favoritas.

Ето за това харесвам тези плажове нищо,че са далеч за ходене,но си струва биенето на толкова път.Не всеки плаж може да впечатли,но всеки си има своя чар,но този ми е един от фаворитите.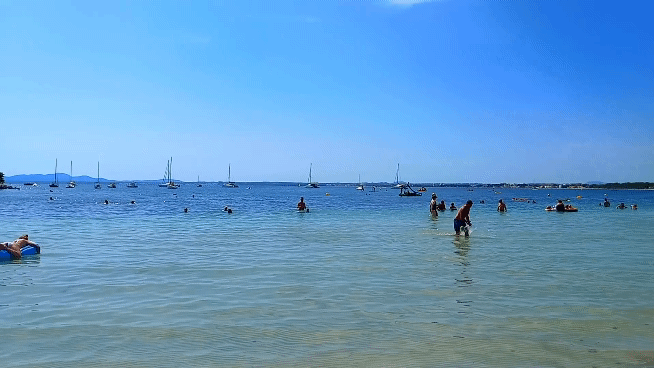 After the beach we go to see the port.It is not big like all the previous ones,but it is quite nice.

Después de la playa vamos a ver el puerto.No es grande como todos los anteriores,pero es bastante bonito.

След плажа отиваме да разглеждаме и пристанището.То не е голямо както бяха всички други до сега,но е доста красиво.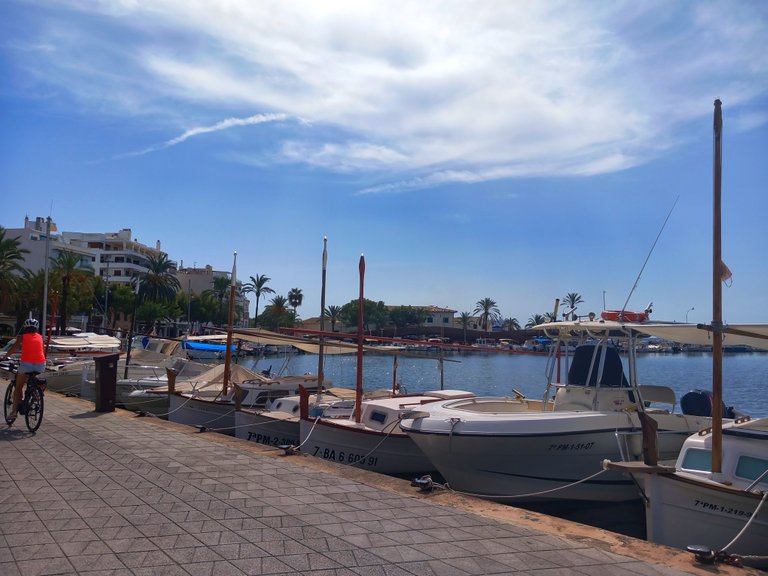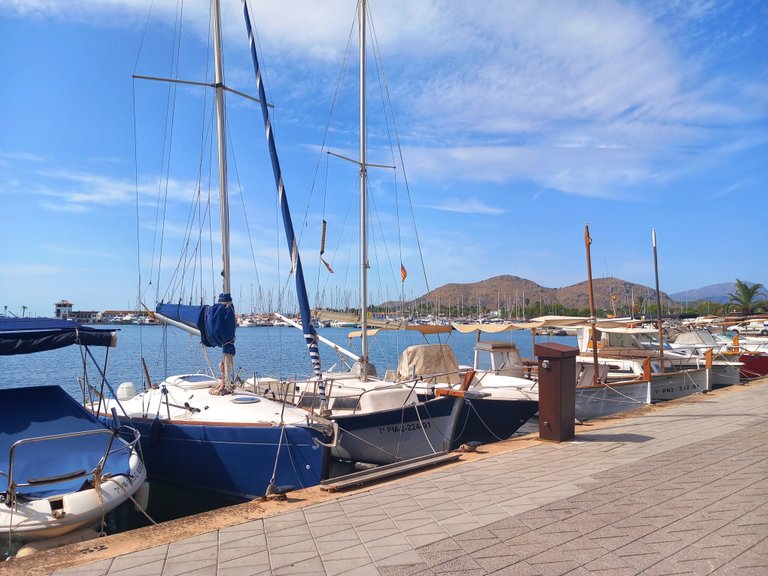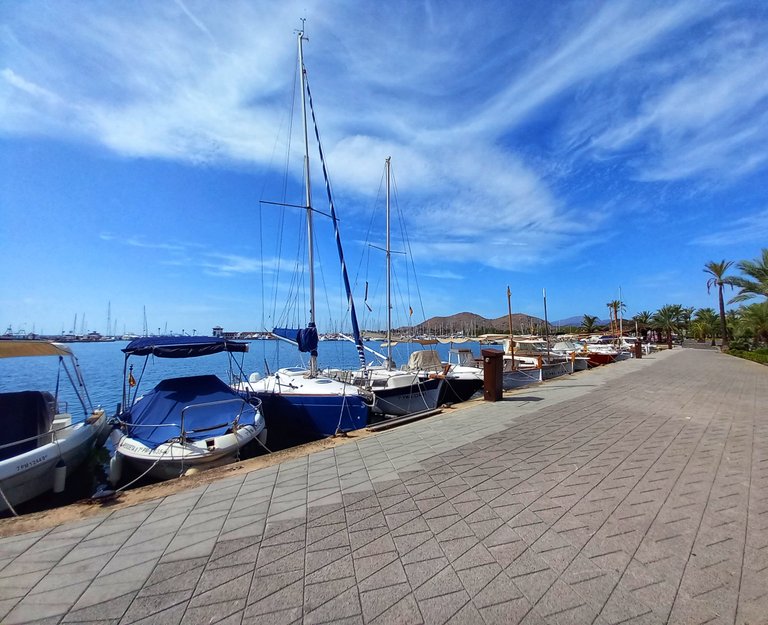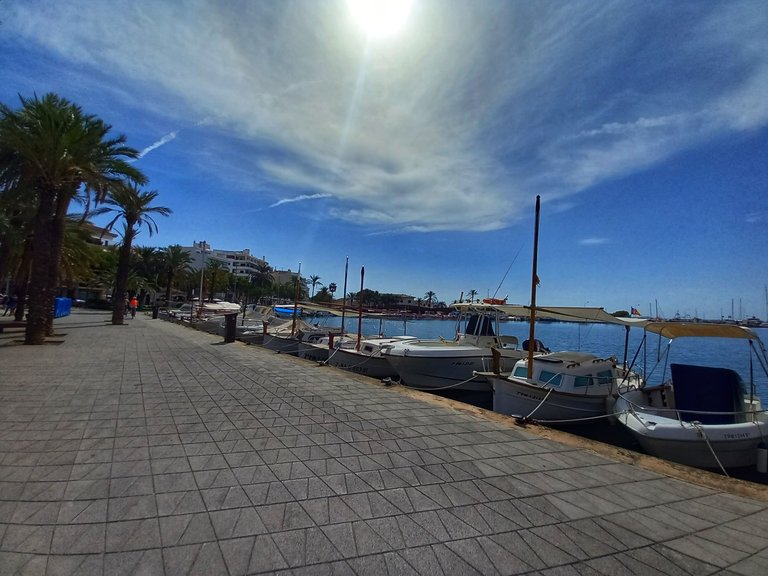 On the other side there are many stores,cafes and restaurants.It is quite nice and quite straight and comfortable for all who live there and for tourists of course.

Al otro lado hay muchas tiendas,cafeterías y restaurantes.Es bastante bonito y bastante recto y cómodo para todos los que viven allí y para los turistas por supuesto.

От другата страна има много магазини,кафенета и ресторанти.Доста добре и красиво е направо и удобно за всички живеещи там и за туристите разбира се.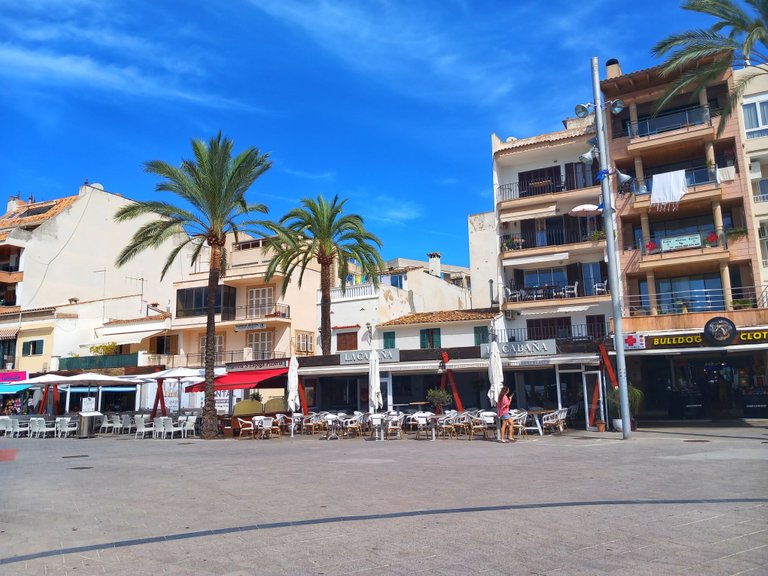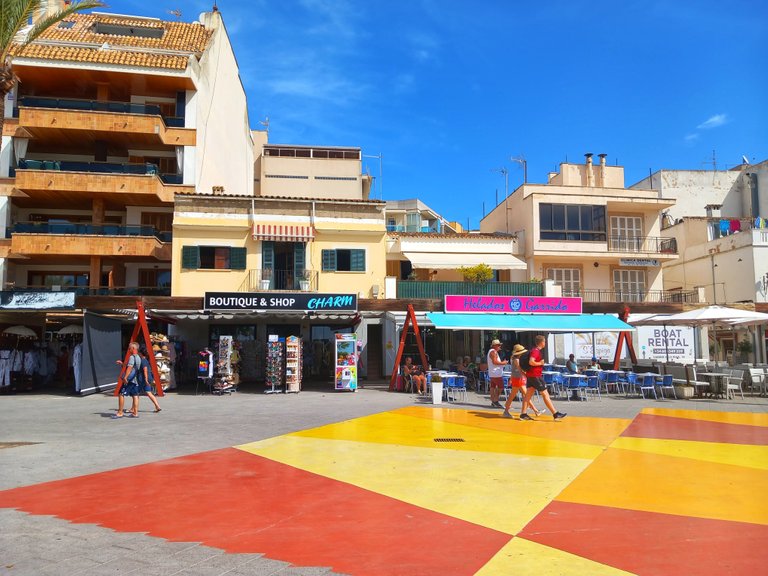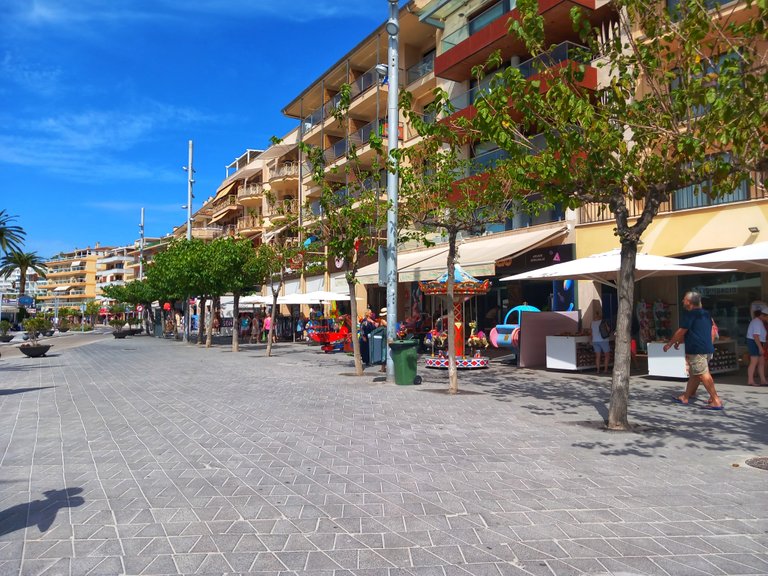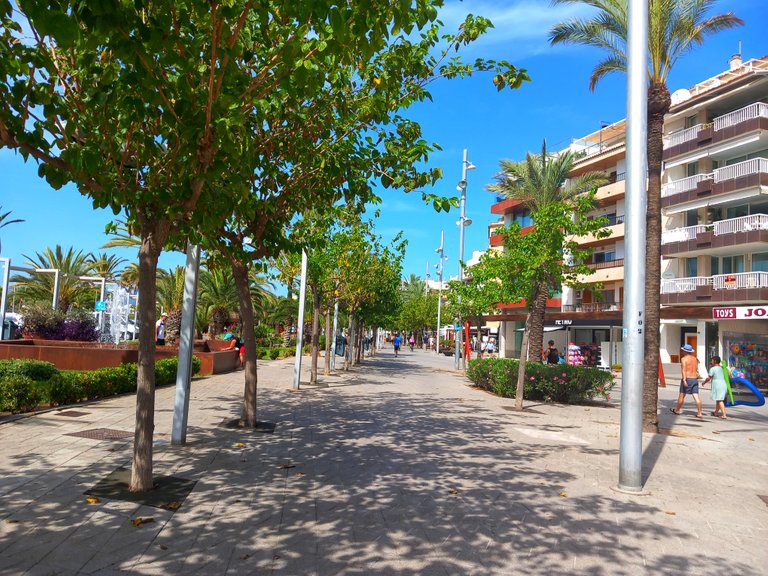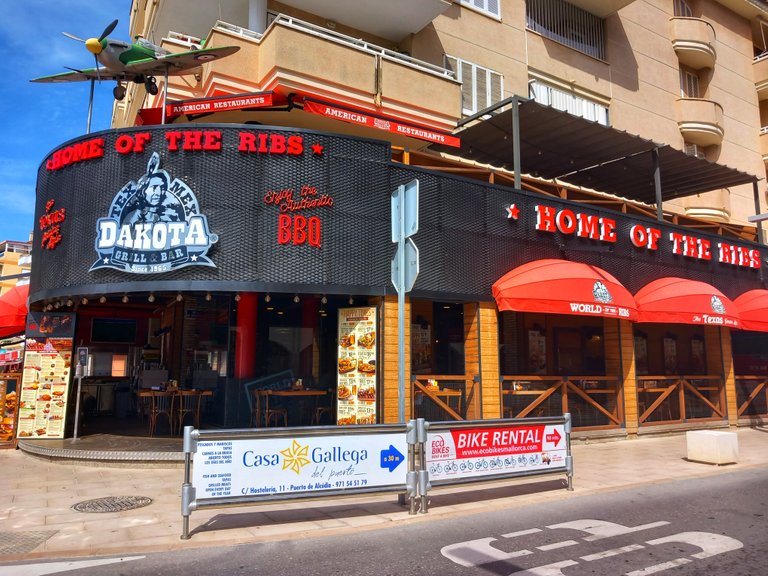 I really liked the little gardens how they have made them with flowers and palm trees.All super colorful and green,a beauty 🥰

Me han gustado mucho los jardincitos cómo los han hecho con flores y palmeras.Todo súper colorido y verde,una belleza 🥰

Много ми харесаха малките градинки как са ги направи с цветя и палми.Всичко супер цветно и зелено,красота 🥰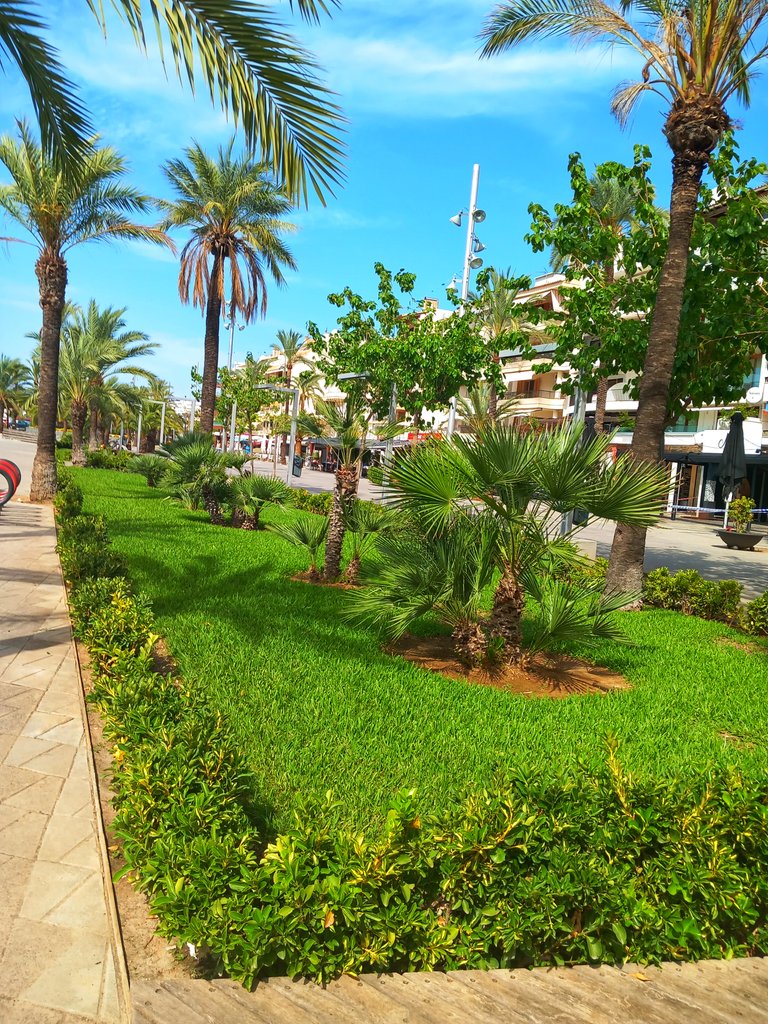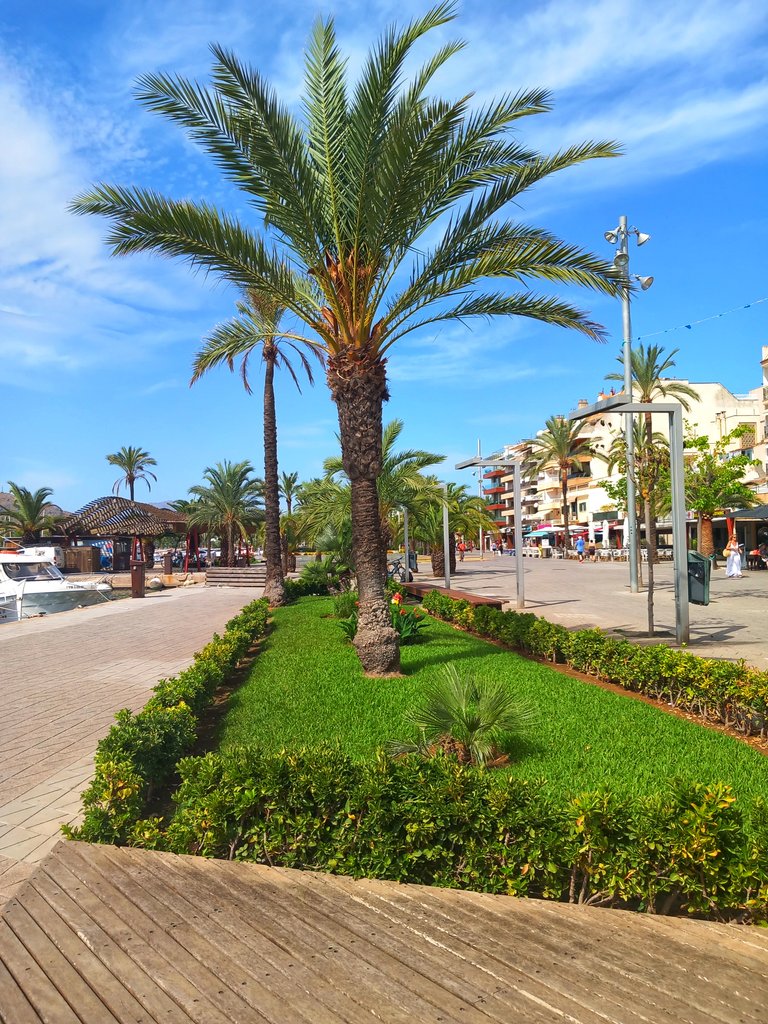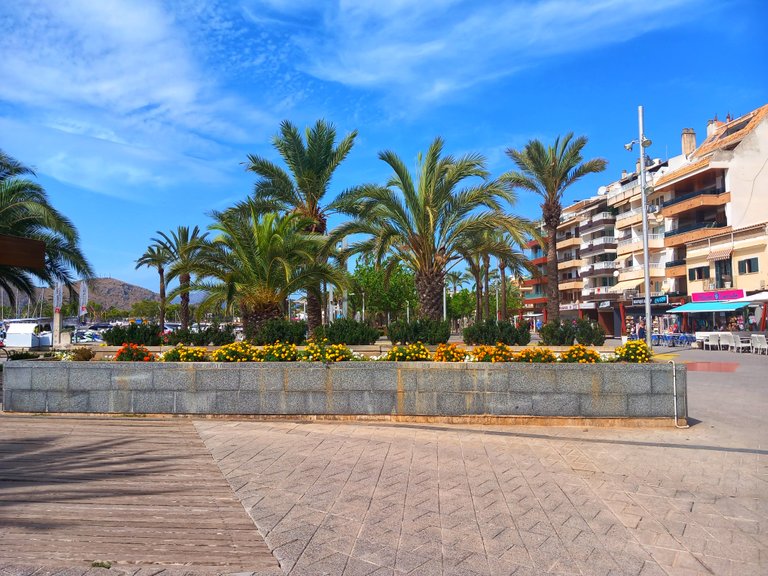 And at the end of the port I have a sign with the name of the town where many people stop and take pictures.

Y al final del puerto tengo un cartel con el nombre del pueblo donde mucha gente se para y se hace fotos.

И на края на пристанището имам надпис с името на селото където много хора спират и се снимат.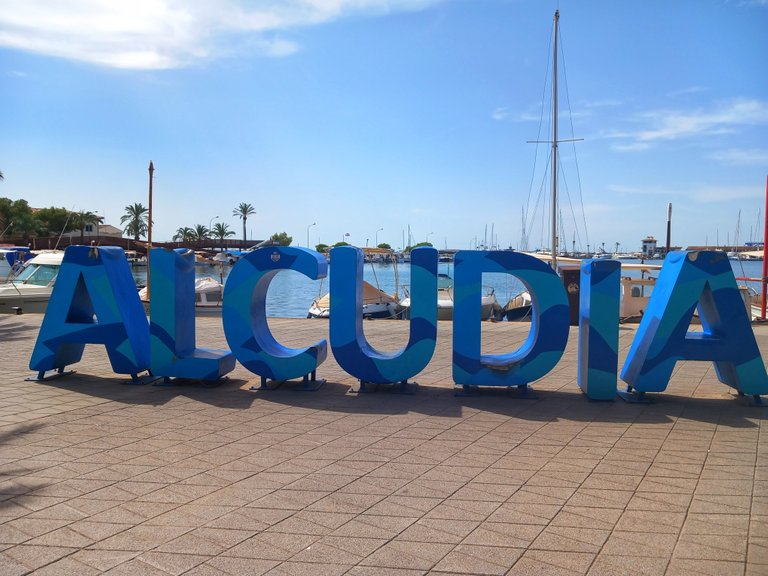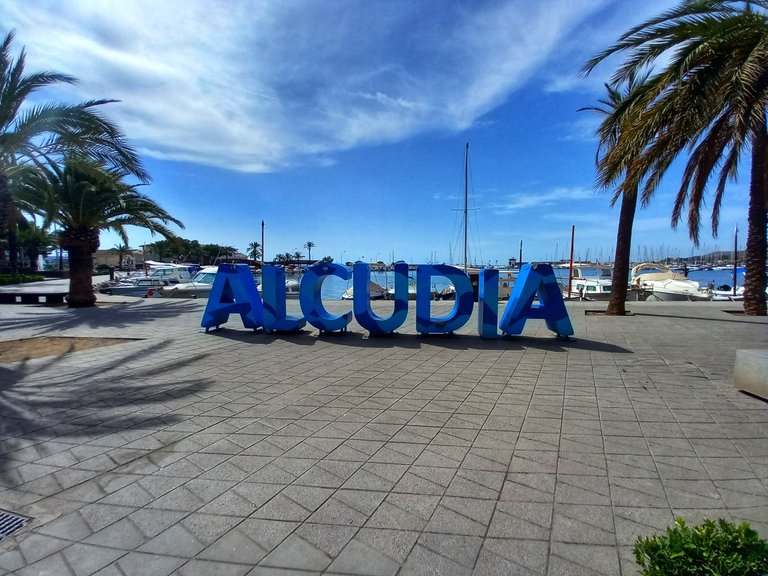 We also have something like outdoor stores where you can find almost all brands of clothes and shoes,but it seemed to me that it was more expensive than in the center of Palma.It is quite possible,because it is one of the tourist villages of Mallorca.

También tenemos algo así como tiendas al aire libre donde puedes encontrar casi todas las marcas de ropa y zapatos,pero me pareció que era más caro que en el centro de Palma.Es muy posible,porque es uno de los pueblos turísticos de Mallorca.

Също така имаме нещо като открити магазини където може да се намерят почти всички марки за дрехи и обувки,но ми се стори,че е по-скъпо отколкото в центъра на Палма.Напълно възможно е,защото това е едно от туристическите села в Майорка.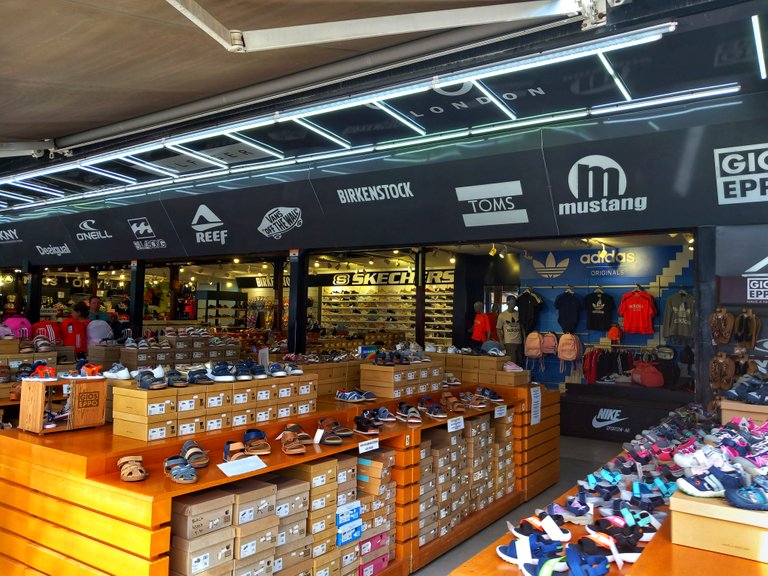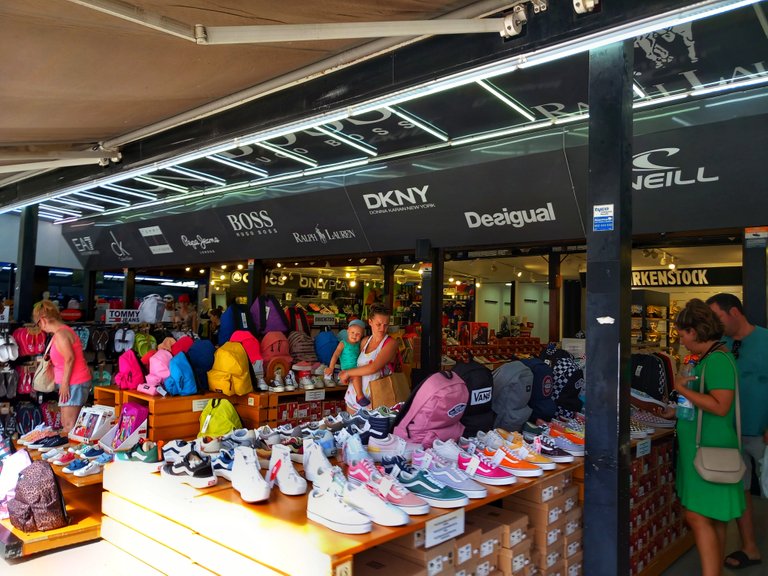 ![](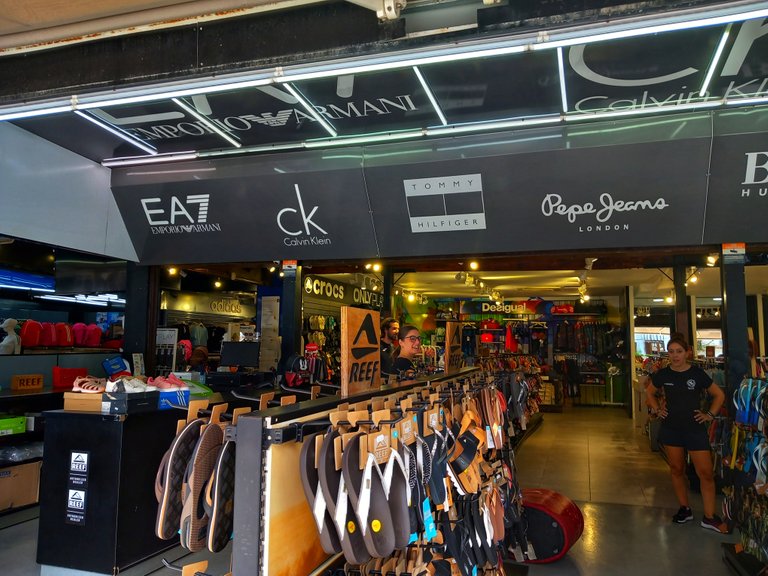 And that was from today's post,hope you liked it and see you very soon to take you to more beautiful places.See you soon and goodbyeeee👋
Translate:Deepl.com

Yiiiiii eso fue del post de hoy,espero que os haya gustado y nos vemos muy pronto para llevaros a más sitios bonitos.Hasta pronto y adiósssss 👋

Ииии това беше от днешния пост,надявам се да ви е харесал и много скоро отново ще се видим за да ви заведа до още красиви местенце.До скоро и чаоооо 👋