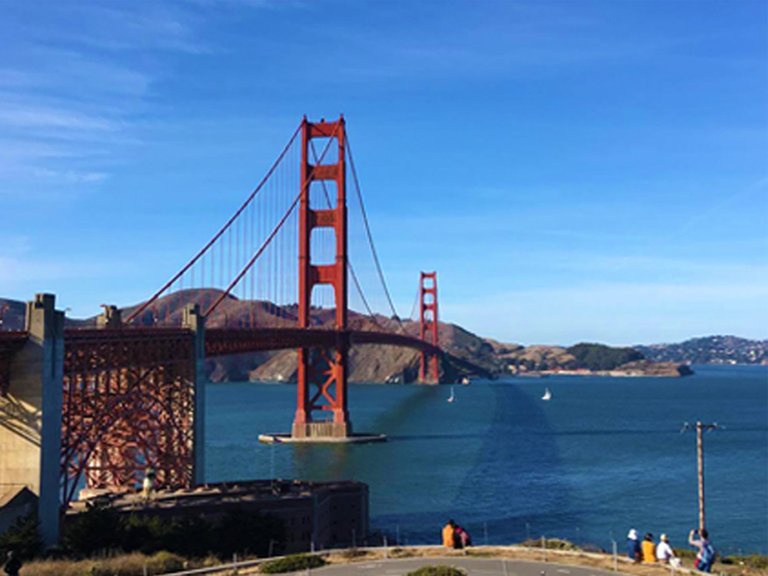 ---
High on a hill, it calls to me
To be where little cable cars climb halfway to the stars
The morning fog may chill the air, I don't care…
---
This is a lyric excerpt from the famous song of the same title. As I was listening to the radio a few days ago, this classic ballad originally sang by Tony Bennett and composed in 1954, was playing on the airwaves. Immediately, it triggered a stream of fond memories during my visit to this vibrant city, that it inspired me to write about it and share my experiences with you.
I'm telling you - every word in the highlighted lyrics of this popular song that serenaded me rings true, and this blog post simply reflects on why it is so.
This unforgettable trip occurred during one of my several voyages to the United States of America, where my original destination was bound for the east coast of the country. However, the only available flight during that period was via Los Angeles on the west coast. I had to transfer to another plane from there until I reached my final stop.
"Why not stay for over a couple of days in California, and explore more of the Golden State? Besides, it would be a good thing also to reconnect in person with my friends and relatives there." This was my dominating thought as I was finalizing my travel itineraries.
Thus, that was what I decided to do.
Bus Day-Tour and Group Package
I'm the type of person who possesses a curious appetite for exploration and who loves to immerse myself in the details of a foreign land - historically, culturally, and gastronomically. But, since my visit to California was a quick one, my schedule was hectic as my time there was limited. Hence, I enrolled in a day tour travel package and joined a group of fellow travelers on a large tourist bus that would pick us up in the early hours of the morning and take us around the metropolis.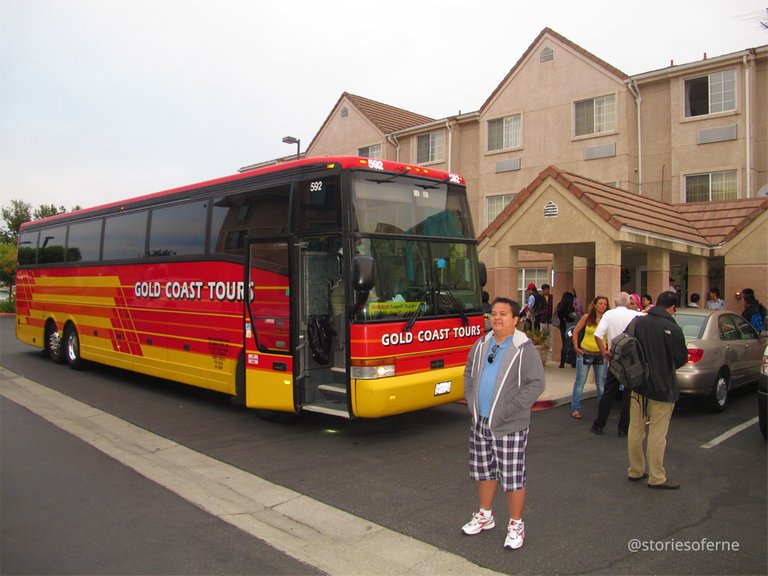 The day tour with the bus ride was the quickest and most practical way I could think of to show me around San Francisco. Though there were limitations to this type of travel package, it has been proven to be one of the most practical and budget-friendly alternatives for the ordinary tourist.
Where in the World?
If you look at the map of the USA, San Francisco is located on the left side of the North American landmass, the third-largest continent on the western hemisphere of our planet. It is Northern California's financial, commercial, and cultural center. For your reference, the entire city and its corresponding districts and islands are bordered with red lines.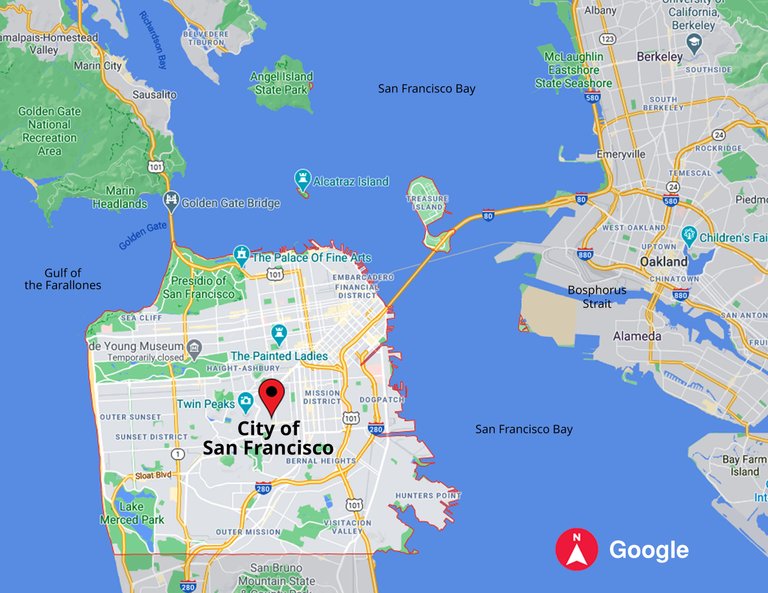 During the gold rush of California in 1849, it became the largest city on the west coast due to its rapid development.
Being a world-renowned and popular tourist destination, San Francisco is known for its cool summer seasons, occasional fogs, long and winding roads, sloping hills, cable cars, and eclectic collection of architecture, structures, and landmarks.
For your guidance, I've also included a vivid satellite map indicating the various spots I've been to and are marked by red location pins. To avoid confusion and for you to piece together the parts of the puzzle, feel free to use this important image as your guide while we tour around the fabulous city of San Francisco. This is your bird's eye view of our adventure.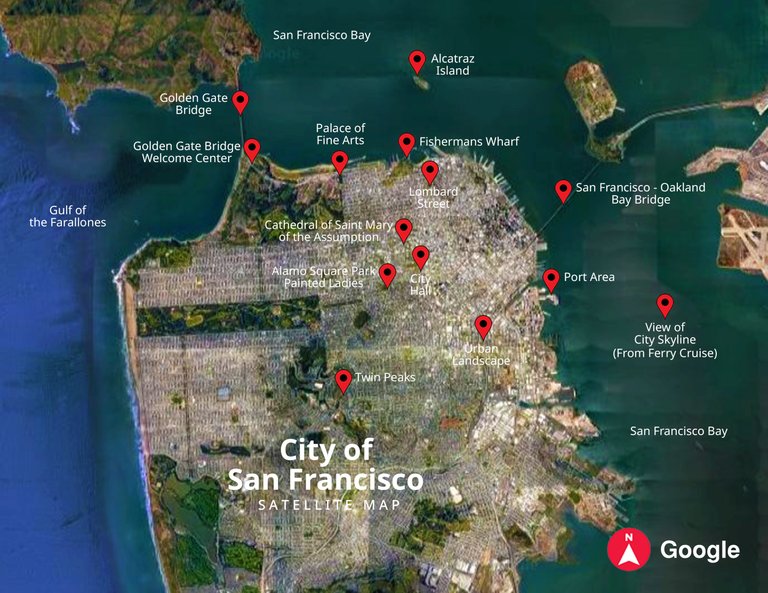 Golden Gate Bridge
As the first landmark to visit on our travel route, it was easy to spot. This iconic bridge is also known internationally as a recognized symbol of the city of San Francisco and the state of California. At the time of its inauguration in 1937, it was the world's tallest and longest suspension bridge.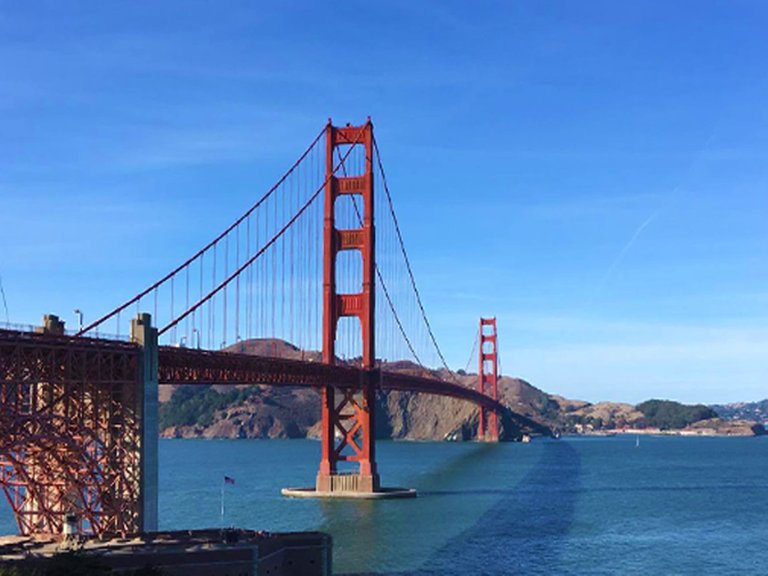 As a matter of fact, this feat of engineering was also considered the most photographed bridge in the world. You can see this distinguished landmark everywhere - on books, posters, magazines, postcards, articles (offline and online), television, and movies. That's how famous it is!
Close to the mouth of the bridge was a tourist welcome center where you can unwind, digest additional information, or purchase memorabilia. There were massive boards and related exhibitions where you can further read about the site's history and how the project was realized. There was also a statue of Joseph Strauss, who originally designed this technological marvel in 1917.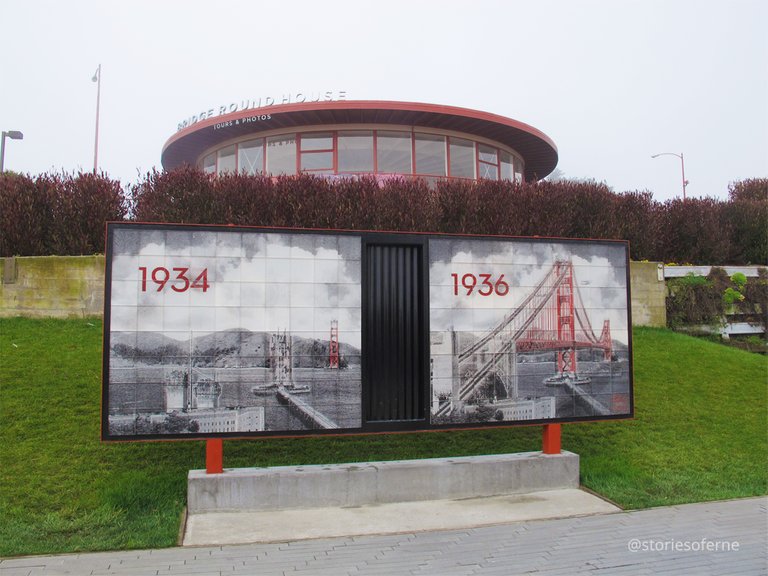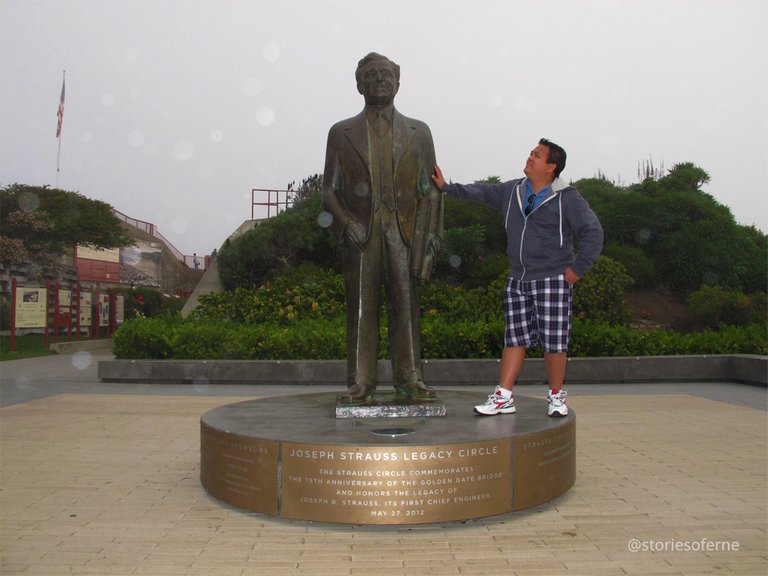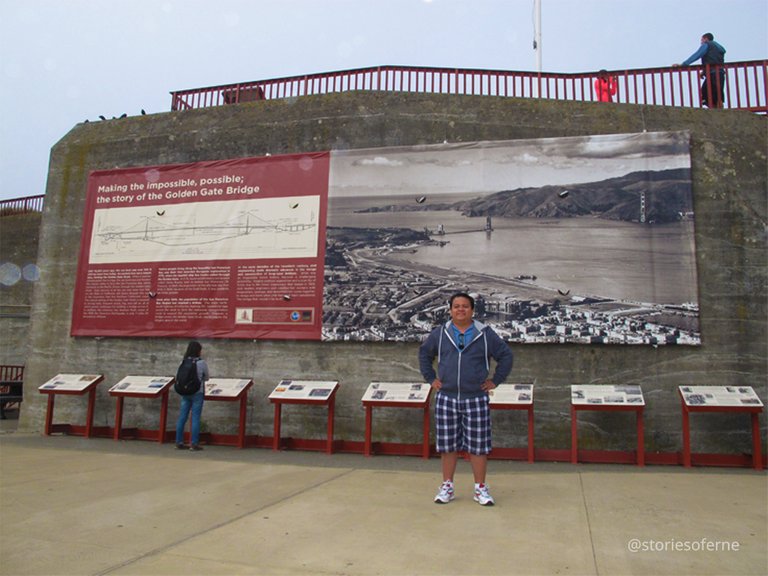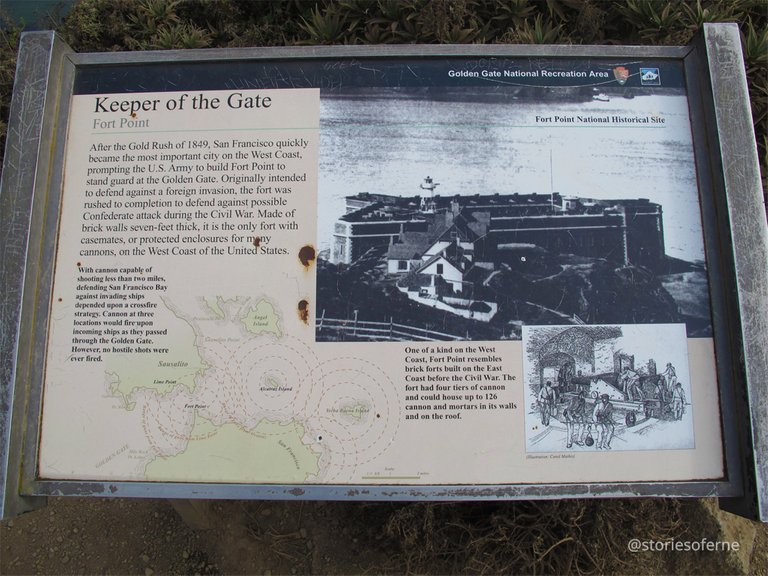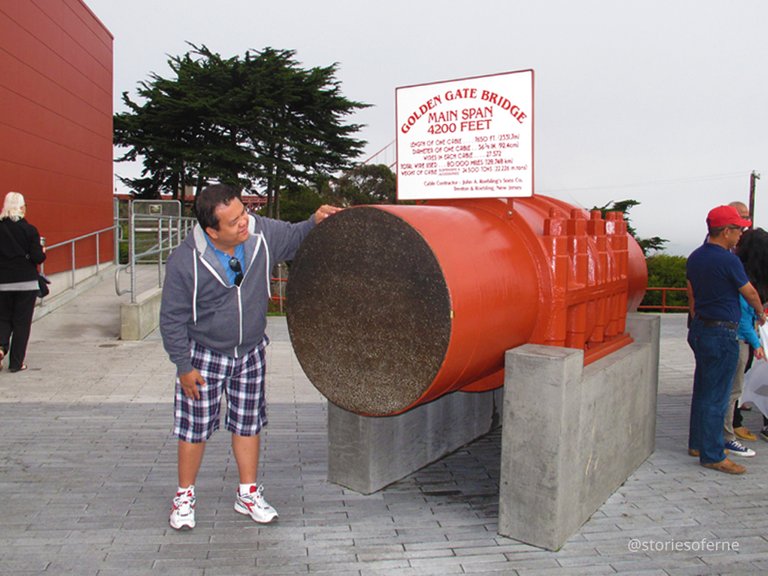 Below the southern tip of the entrance to the bridge stood Fort Point. It's a coastal fortification constructed of masonry and is currently a national historic site. This building was built by the United States Army and was completed before the start of the American Civil War.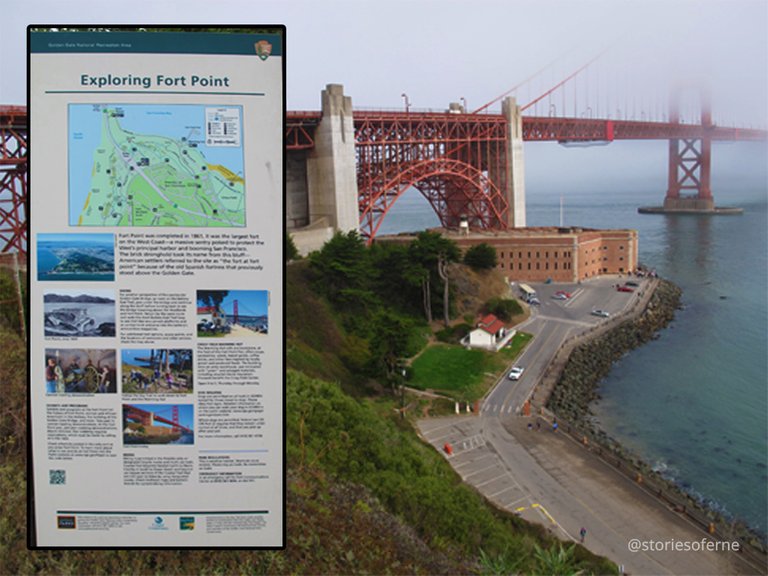 As much as I'd like to capture the perfect picture of this famous bridge and immortalize it in my travel diary, we including myself, cannot control the forces of nature. And it so happened that during that particular visit, the fog in the city was extremely thick that morning. Having said that, these were the photos that explained what I meant. My apologies, but these were my best shots of the landmark during those moments.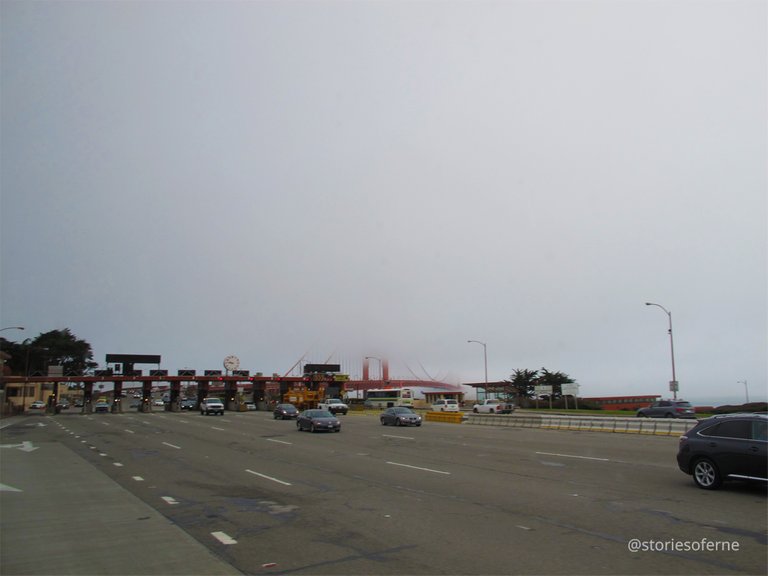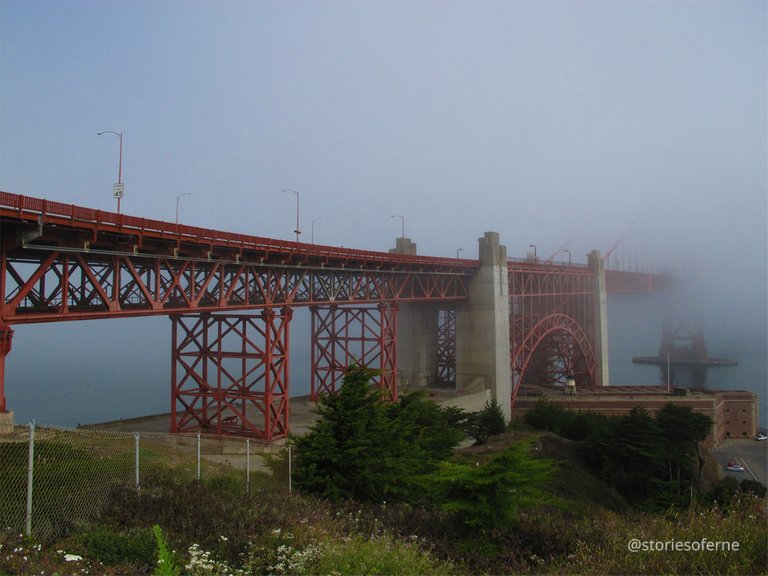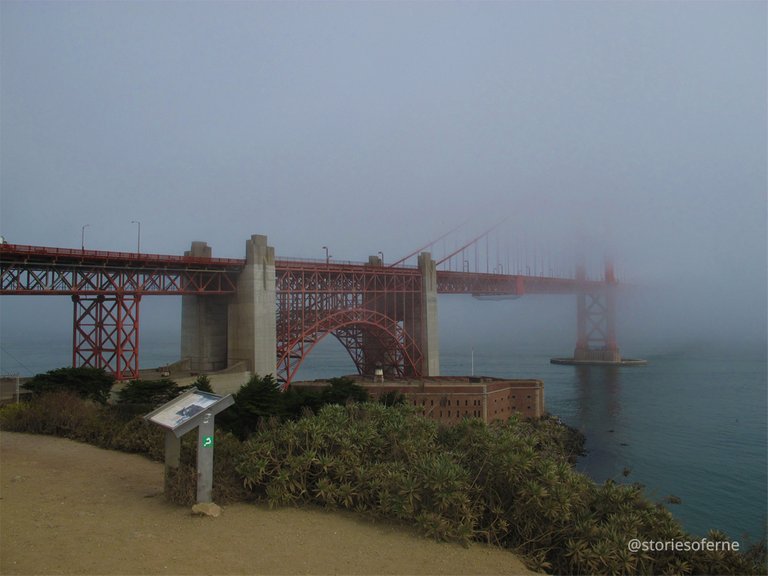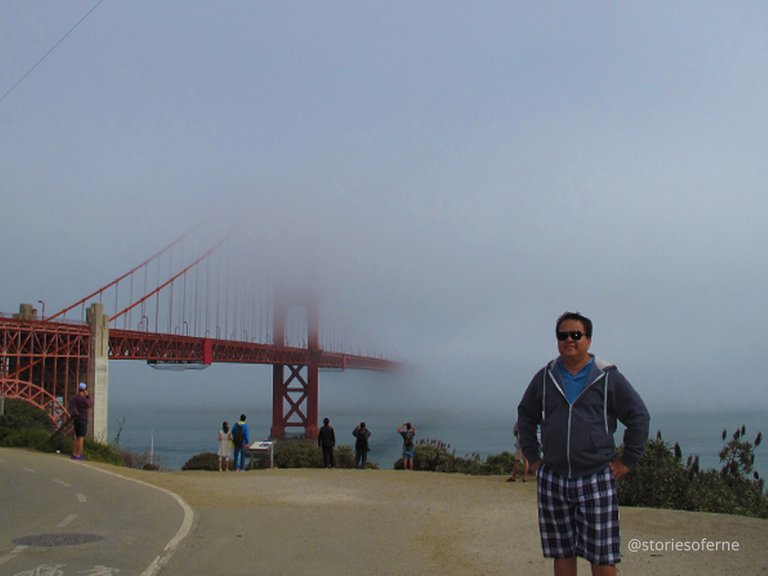 On the other hand, I'd like to feature 2 special people who have gone out of their way to contribute their crystal-clear and non-foggy photos of the Golden Gate Bridge. You'll surely appreciate the beauty of this state of the art project without the huge cloud of dark mist obstructing it.
First of all, I'd like to thank my dear cousin Michelle for her stunning photo. Her gorgeous smile truly completes the overall composition of the picture's visual frame.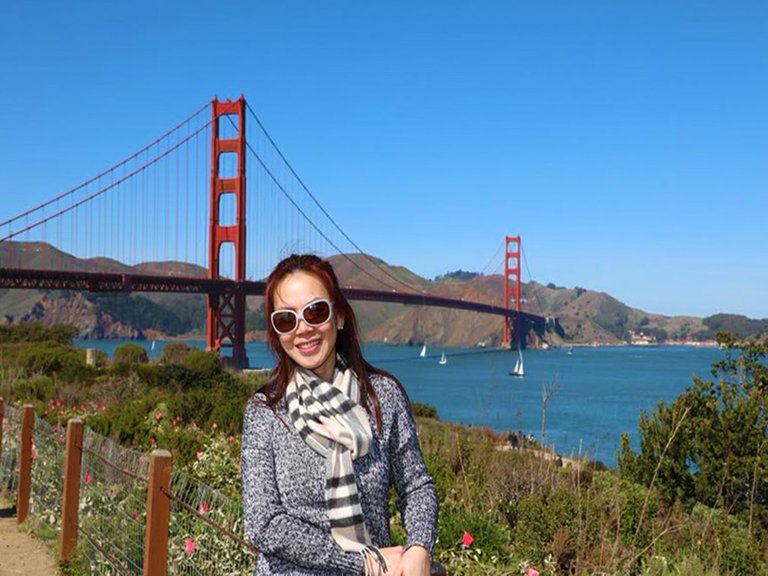 Secondly, I'm also grateful to my dear friend Juliet for sharing her excellent images that were used as the main headline photo for this article and the opening photo of this sub-section. Looking at her beautiful pose with the bridge, her memorable picture certainly becomes a splendid experience to cherish forever.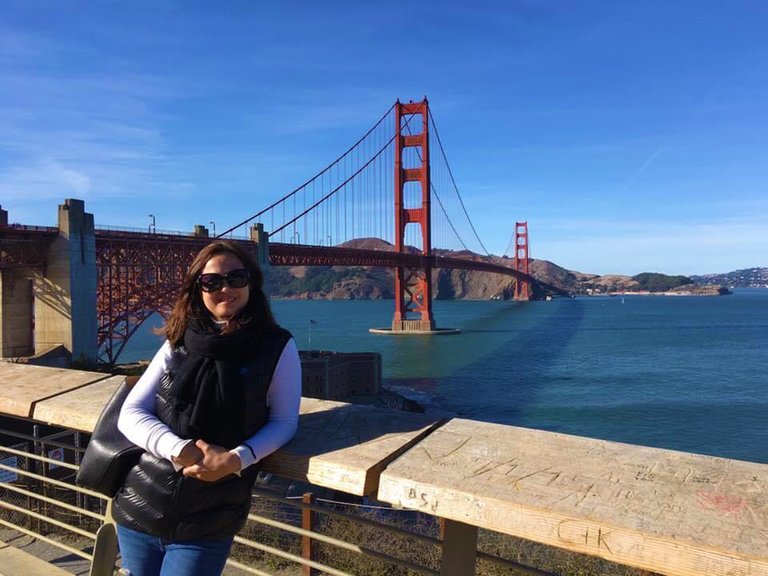 It was now time to go back to the bus and proceed to the next landmark. As a side note, especially if you're planning to experience something like this in the near future, always be reminded of the following:
• A specific amount of time is allocated for each landmark on a typical bus day-tour travel package. Due to time limitations, act fast, take snappy pictures, go speed-shopping, eat quickly while respecting the time of your travel companions.
• Follow your chosen travel company's rules and regulations as they're responsible for your trip schedule, well- being, and safety.
• You might be traveling with various nationalities and foreigners on the bus. So observe proper cultural ethics and moral conduct.
Palace of Fine Arts
Next on the itinerary was this monumental building originally built for the 1915 Panama-Pacific Exhibition meant for exhibiting works of art.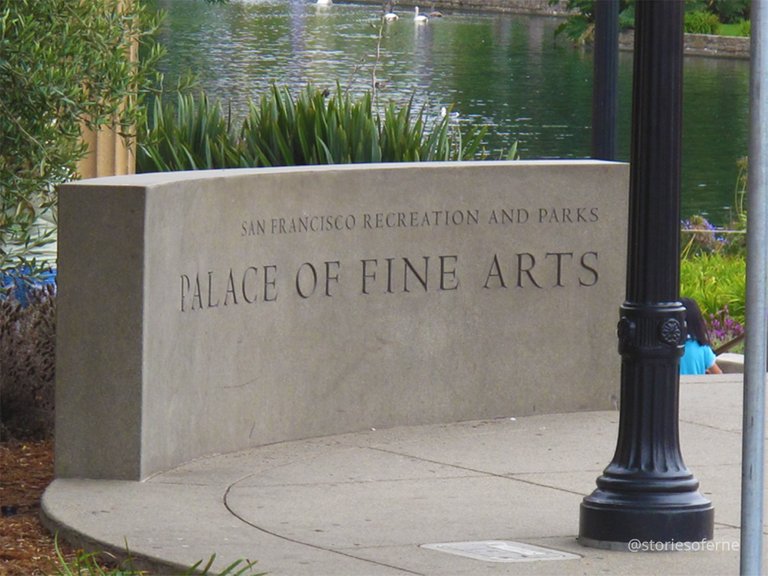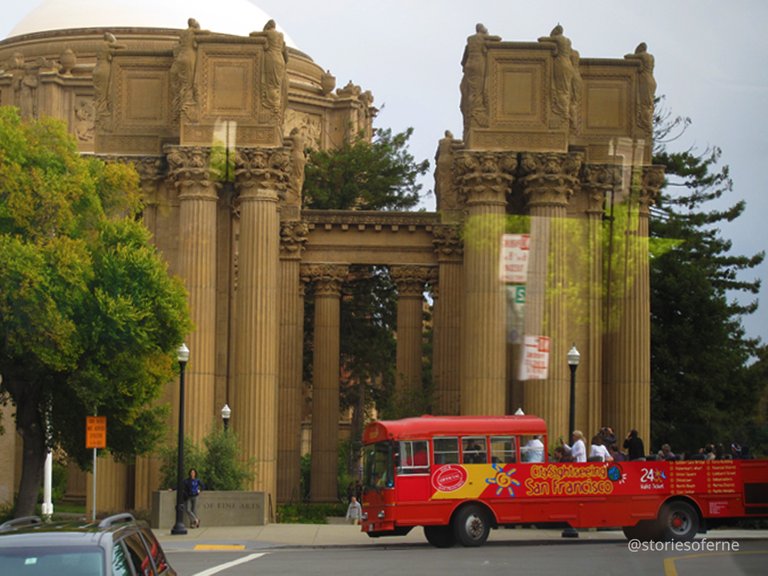 By the way, if you enjoy just roaming around the metropolis, you also have the option of hopping on one of these open-deck tourist buses for your convenience.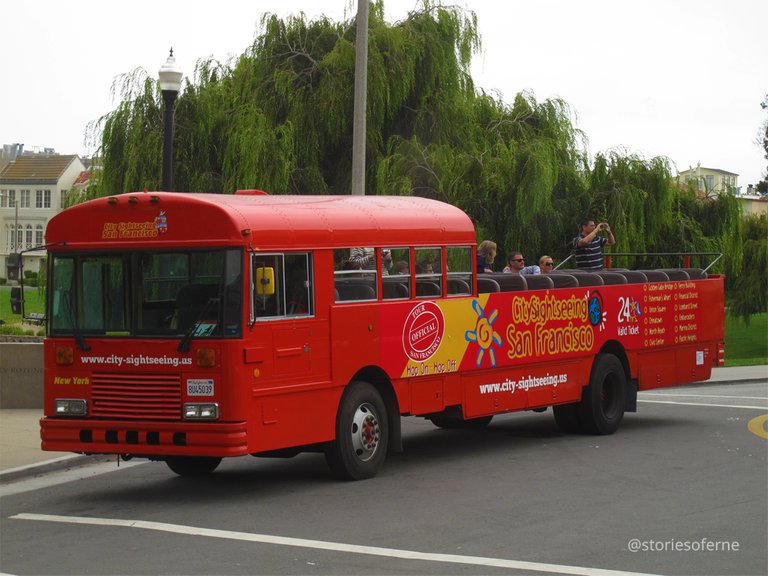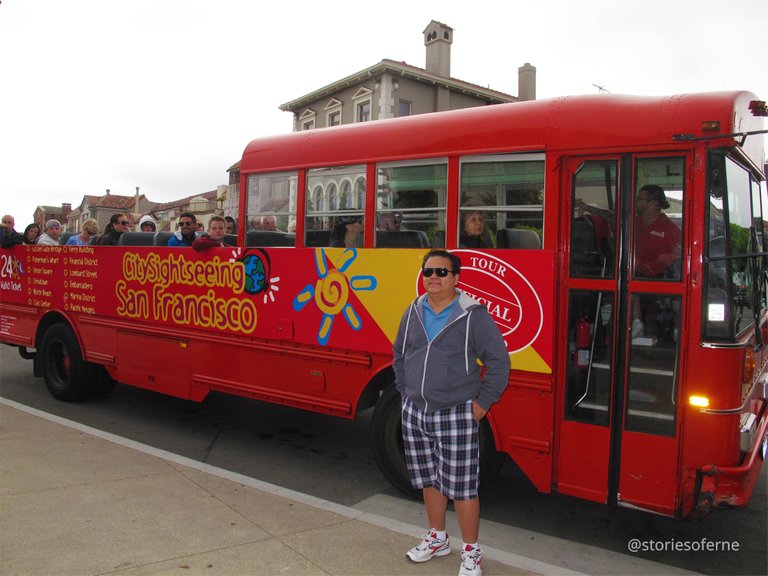 The Palace of Fine Arts is still a prominent tourist spot until today and is situated along the Marina District of this city.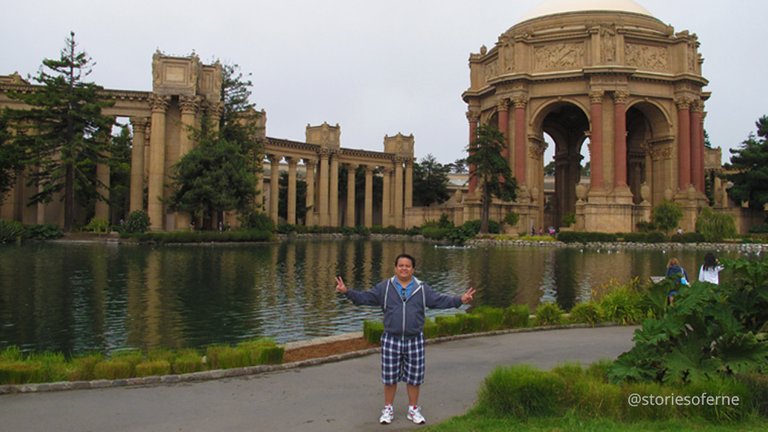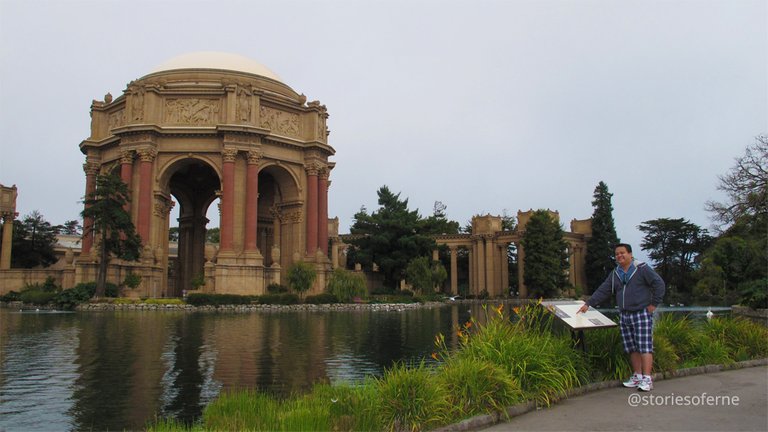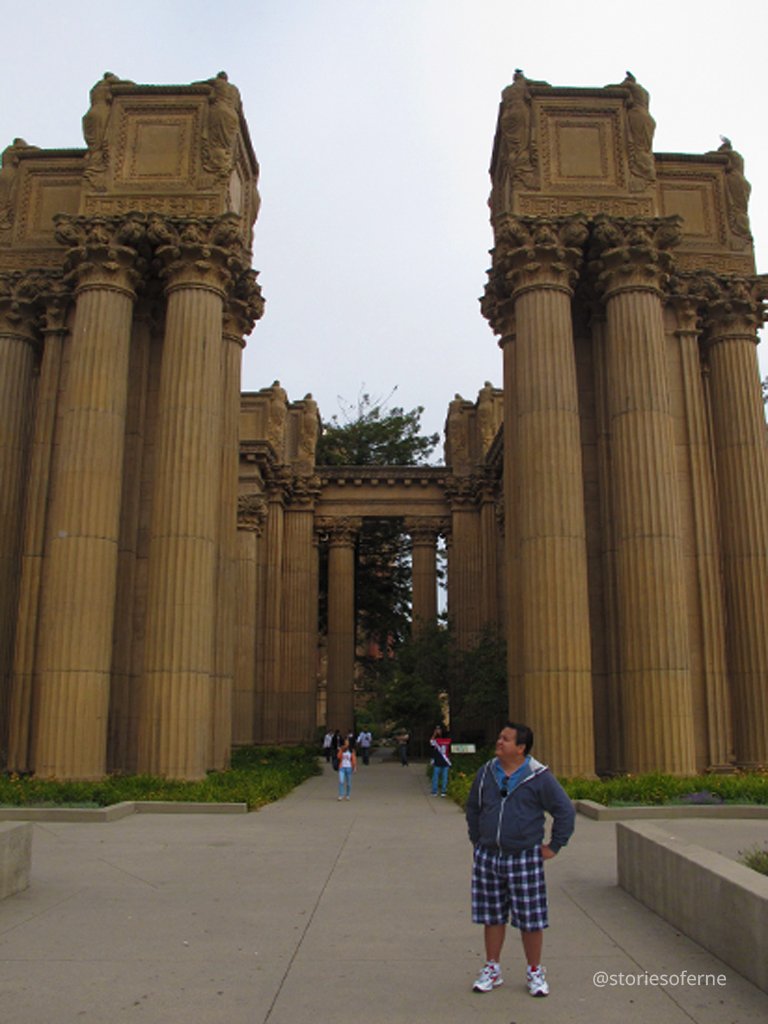 Lombard Street
Because the city of San Francisco is a metropolis of hills, its road networks follow the terrains of the slopes and thus make an interesting ride if you're driving around.
Our bus had to stop somewhere close to our next landmark as there were strict parking rules for tourist vehicles in the area. Hence, we had no choice but to walk from our bus to the next location. Notice my companions behind me as they do their share of strolling toward our next attraction.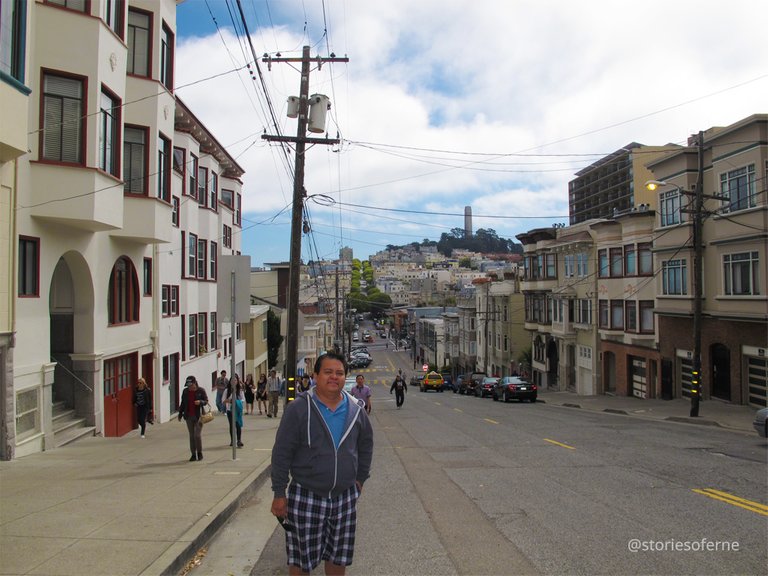 Lombard Street is an interesting example of road architecture in the city as it's claimed to be the world's most crooked street. It consists of a curving zigzag pattern on a sloping hillside that occupies a one-block section of the Russian Hill neighborhood.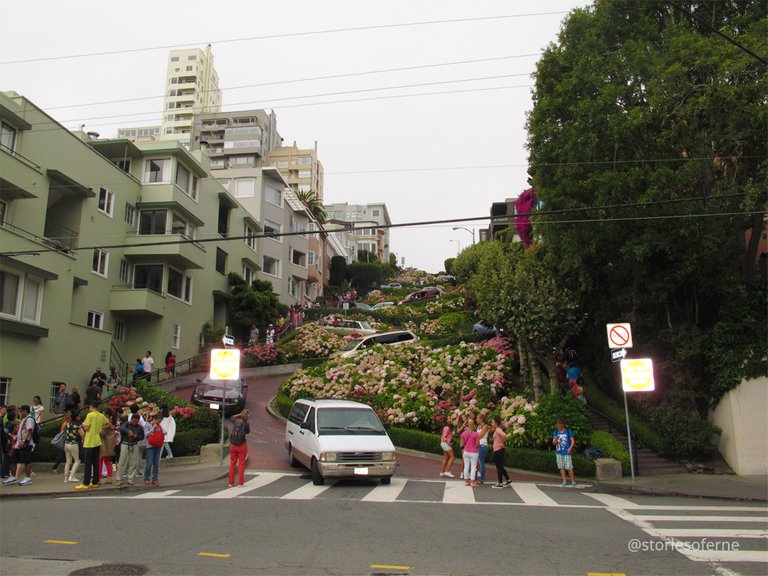 As you can see, I was having the time of my life because of the influx of tourists in this area. If you're expecting to capture a photograph of this landmark with only yourself on it, think again, because it's nearly impossible due to the number of people that flock to this popular location every single day.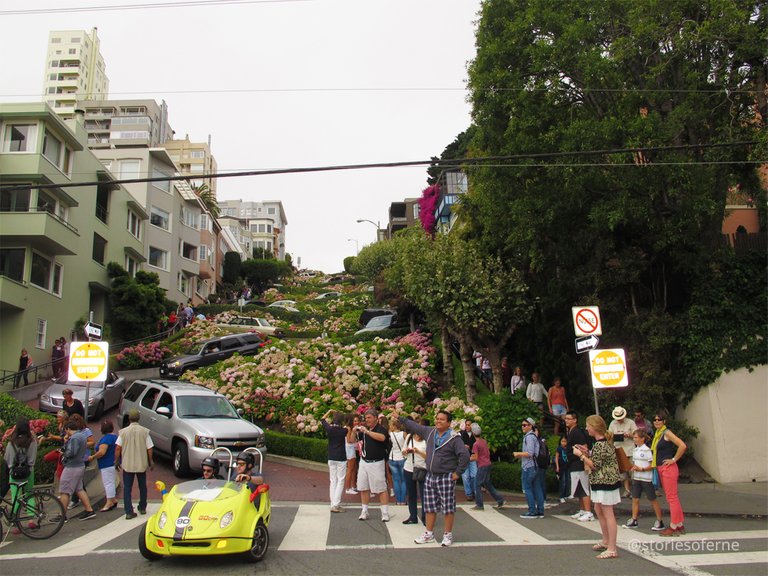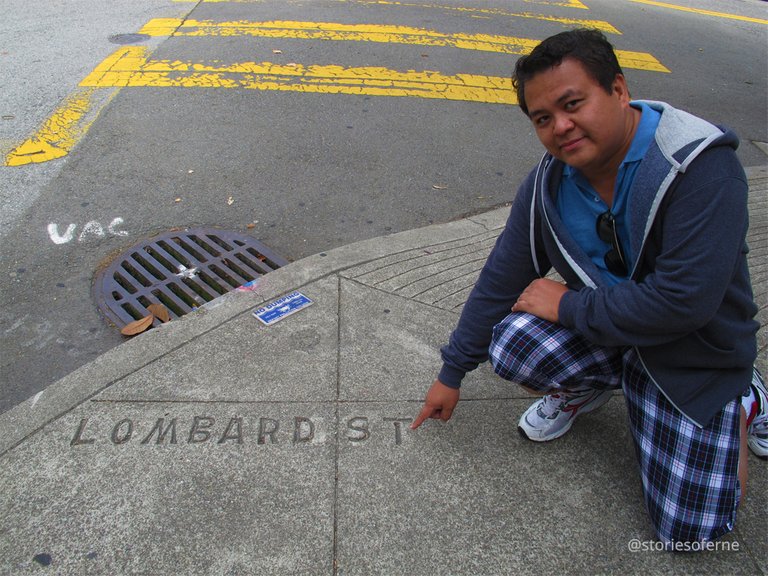 Glimpses of the Urban Landscape
While the bus we were riding was on the move, I didn't waste the opportunity to capture important photographs of the city's sprawling sights, unique environments, and distinctive characteristics.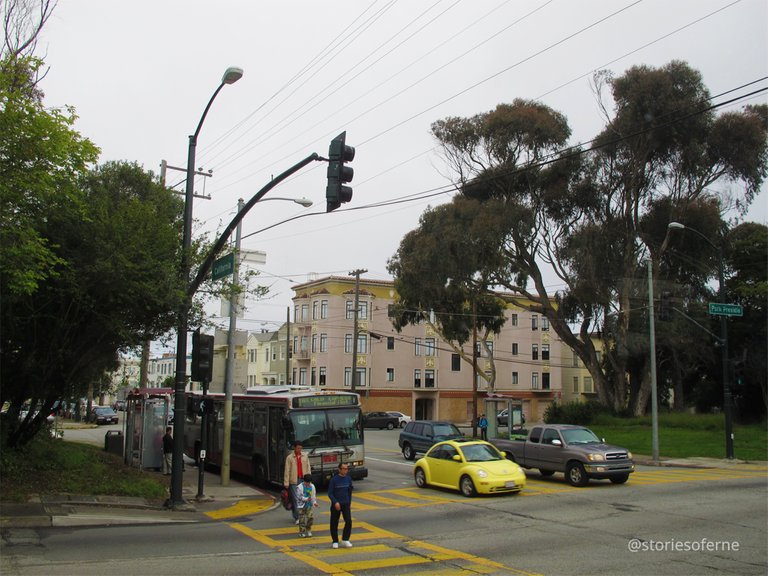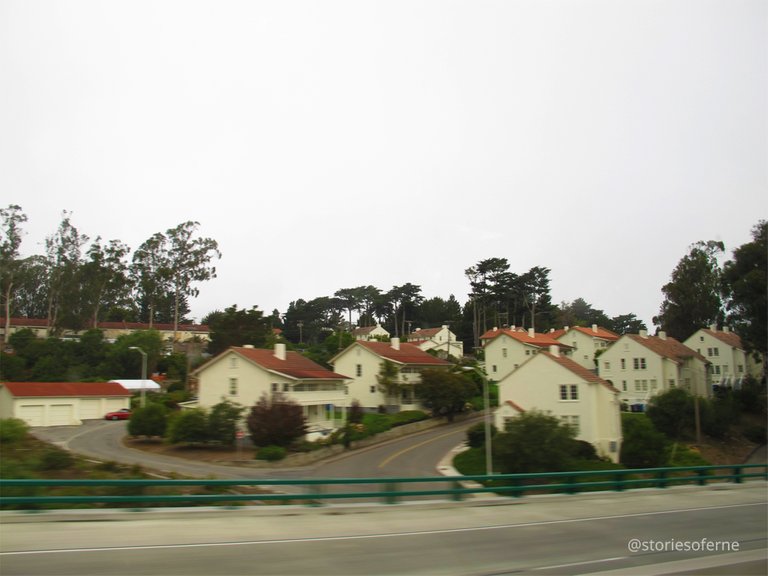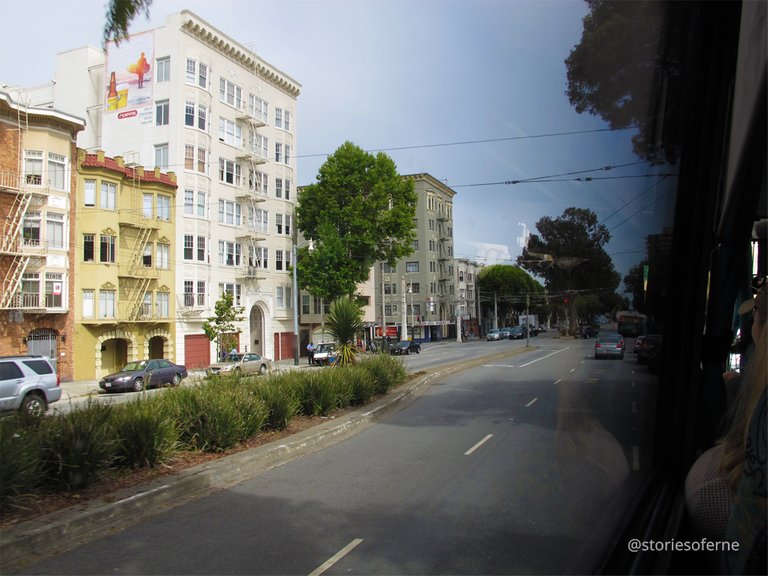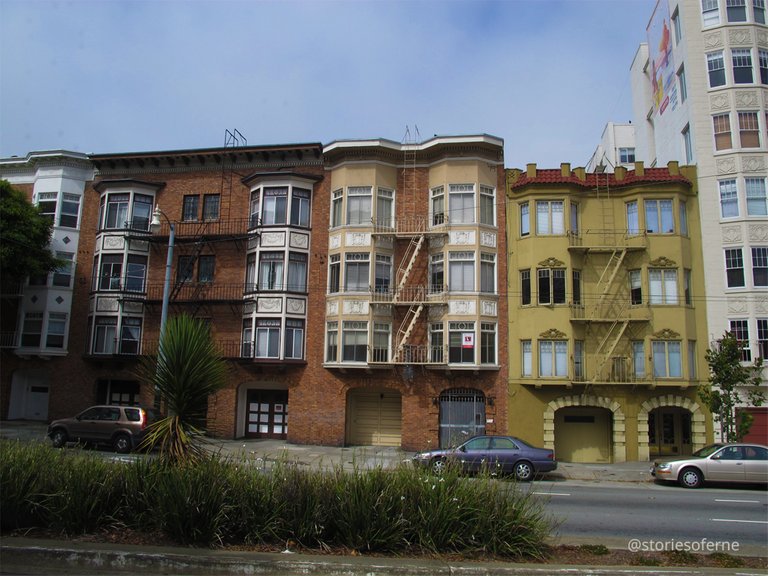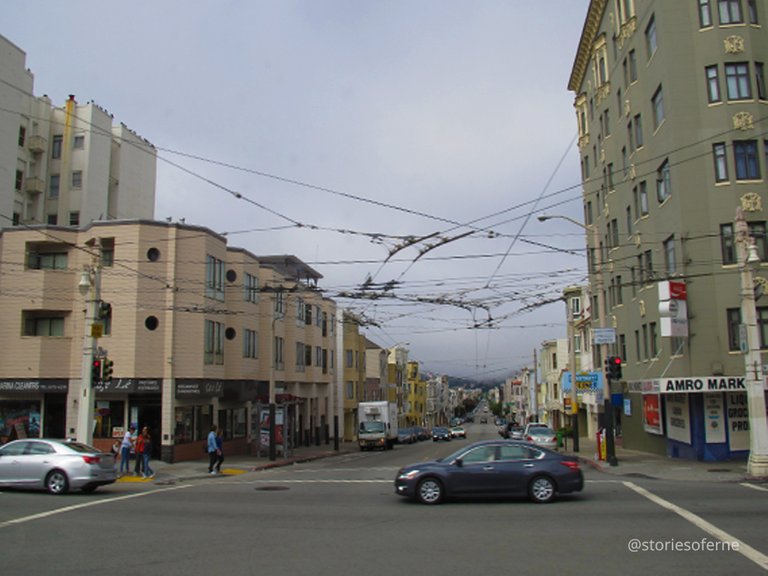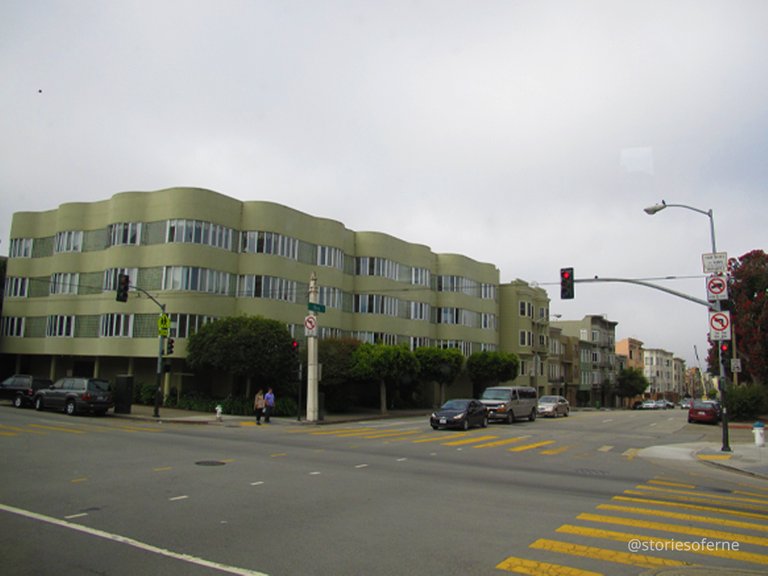 One of the eye-catching attractions of the urban area were the Trolleybuses that were part of the city's public transportation system. They were basically rubber-tired buses equipped with electric motors powered by overhead wires. It's an interesting sight and I saw a lot of them there.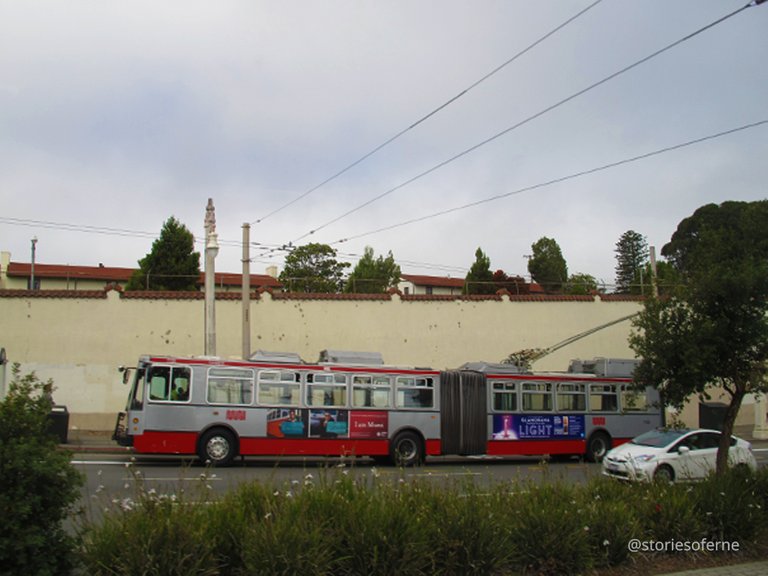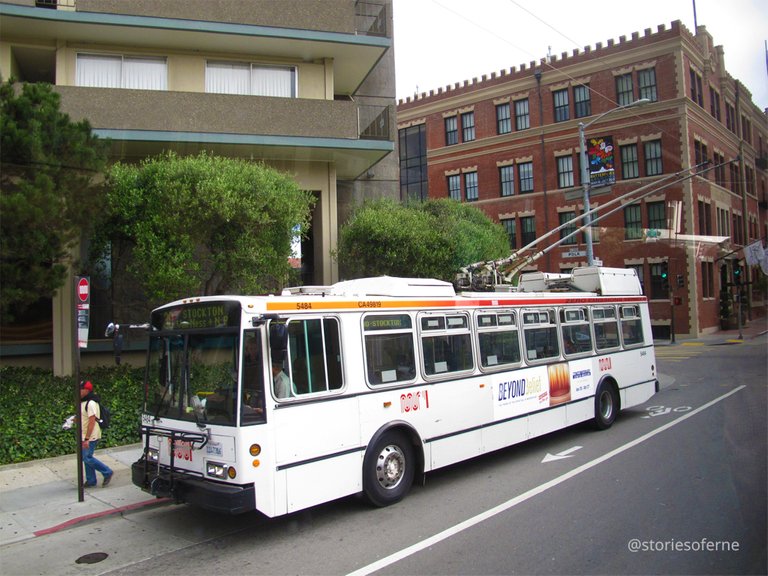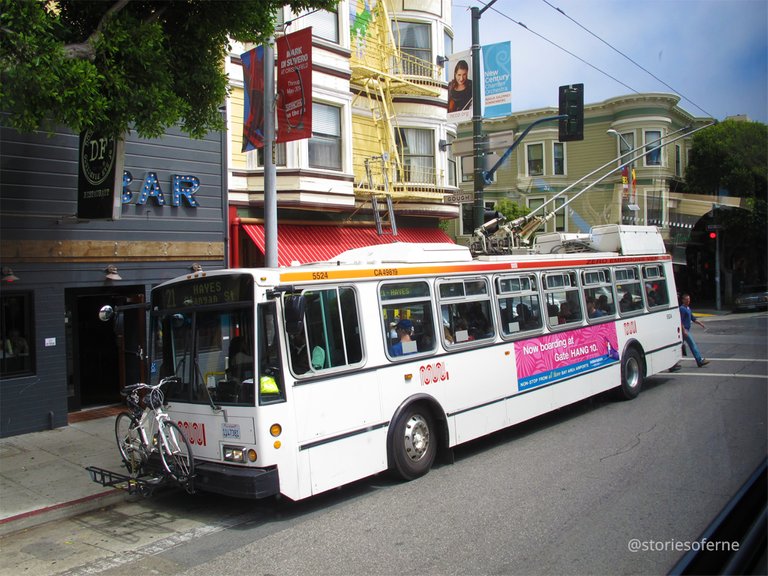 Plus on one occasion, I was fortunate to capture a photo of the city's iconic cable car system. It's known to be the world's last manually-operated cable car system. They're among the most sought-after attractions and is also a strong symbol of the metropolis.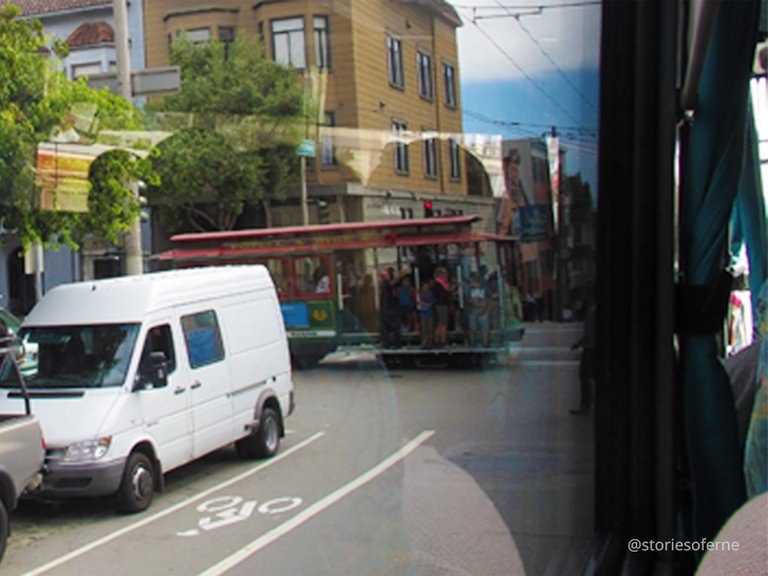 The city streets, commercial establishments, residential neighborhoods, and the urban lifestyle in general gave me a fundamental idea of San Francisco's bustling metropolis.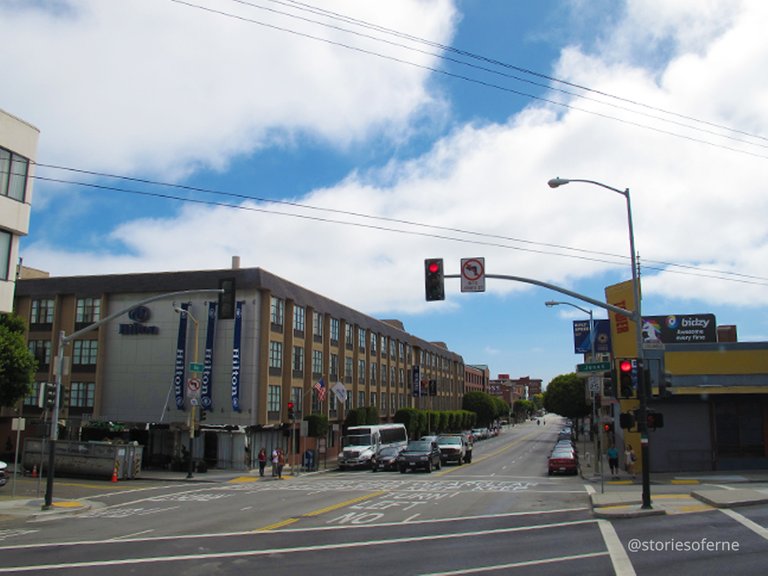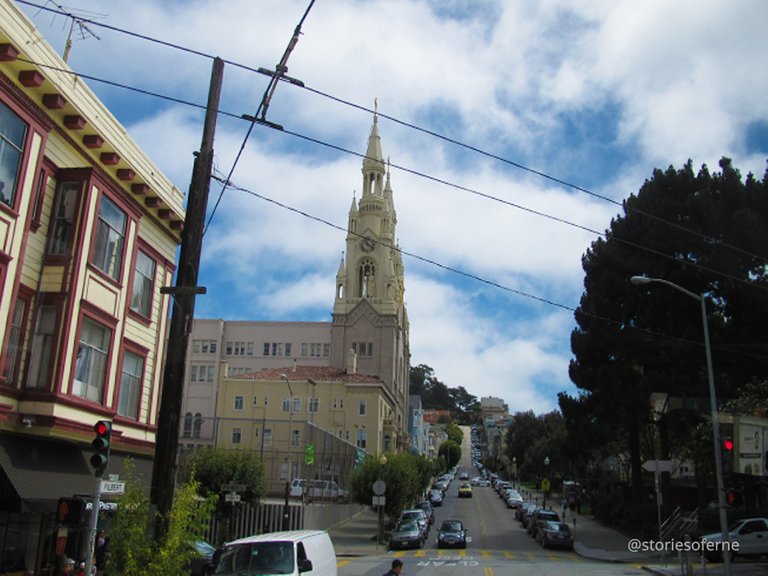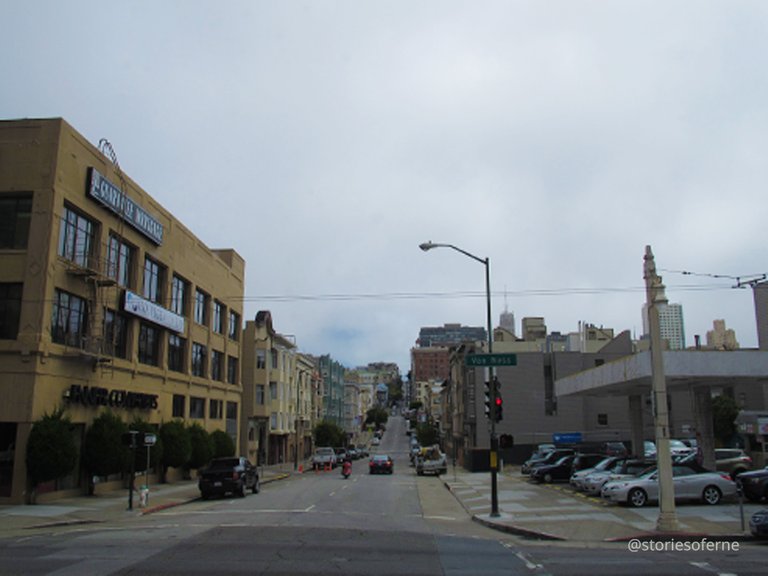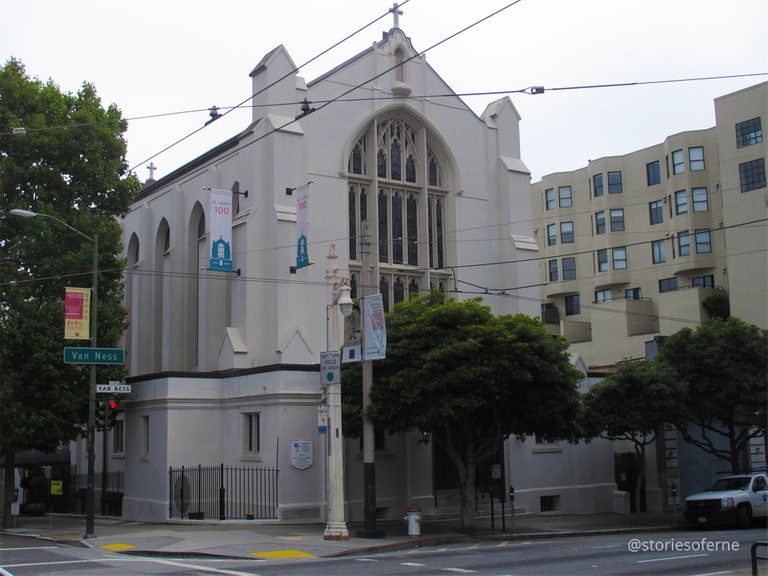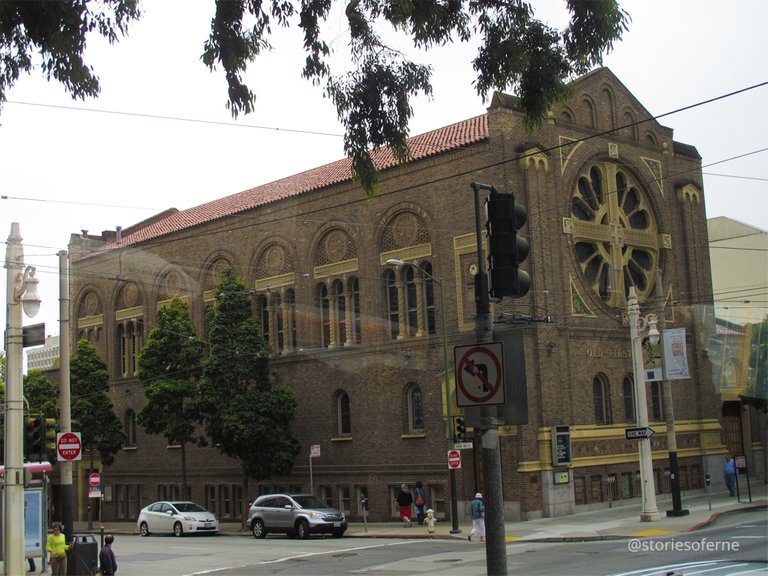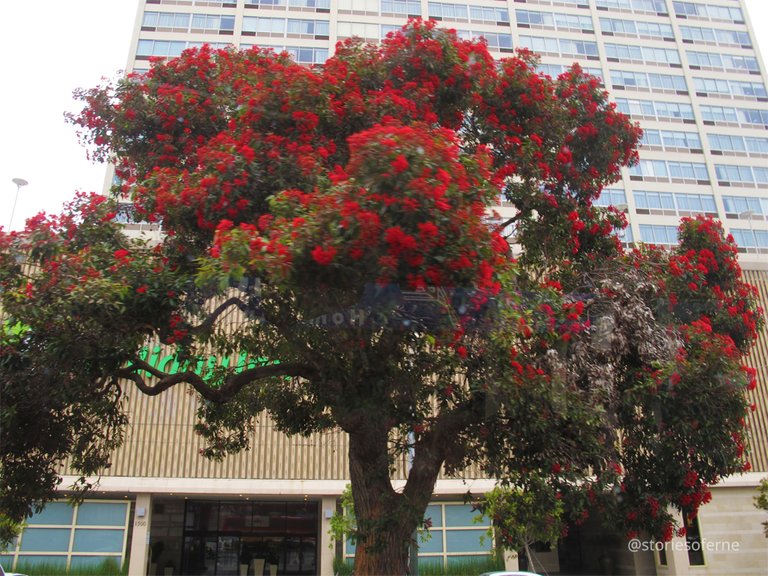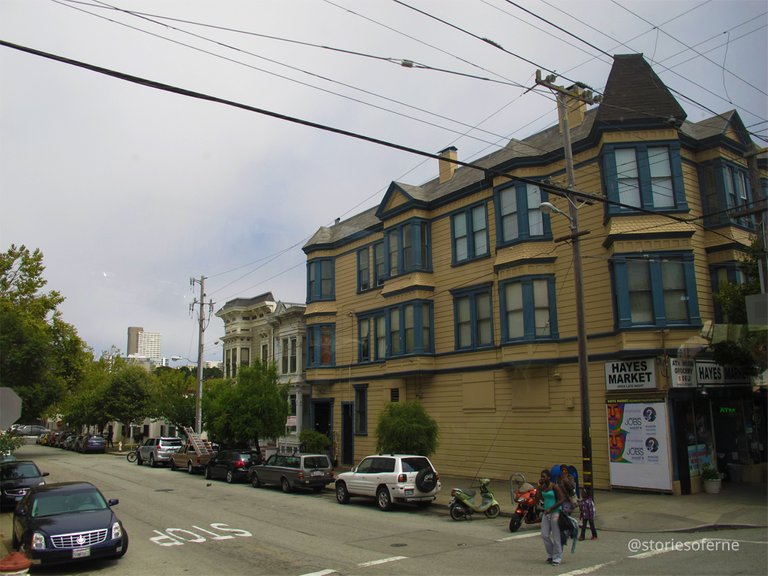 Cathedral of Saint Mary of the Assumption
Our next stop on the travel itinerary was this magnificent church also known locally as Saint Mary's Cathedral. This was the principal church of the Roman Catholic Archdiocese in San Francisco and was located at the Cathedral Hill neighborhood of the city.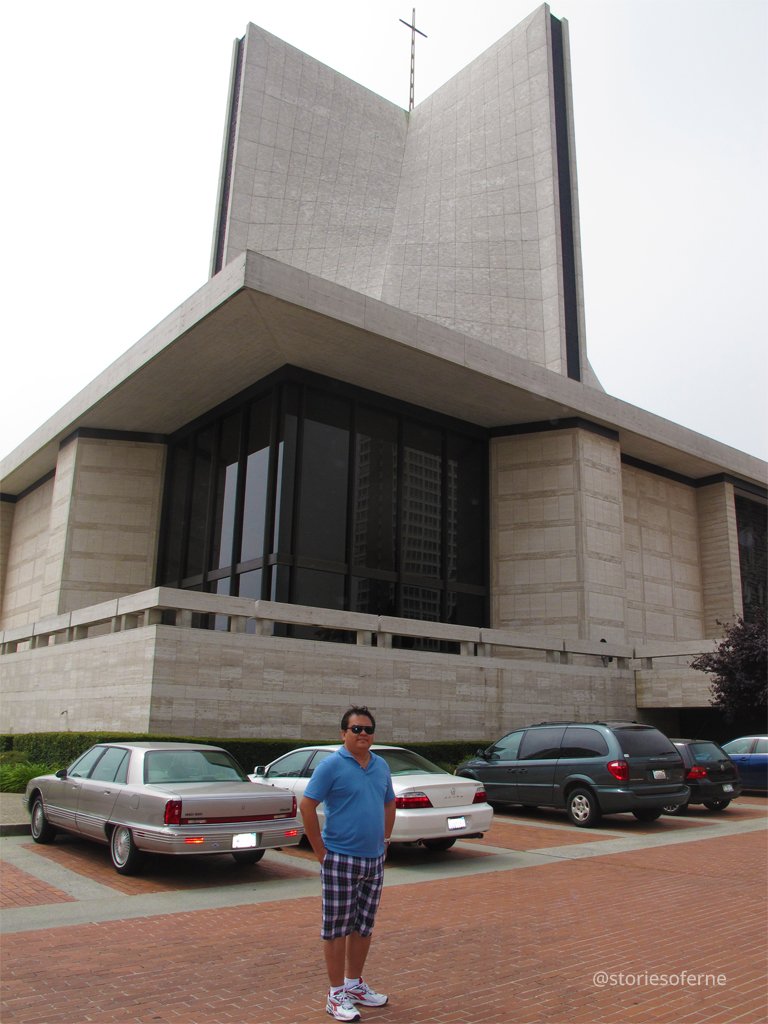 In 2007, this sacred edifice was chosen by the local chapter of the American Institute of Architects and was included in the prestigious list of San Francisco's top 25 buildings.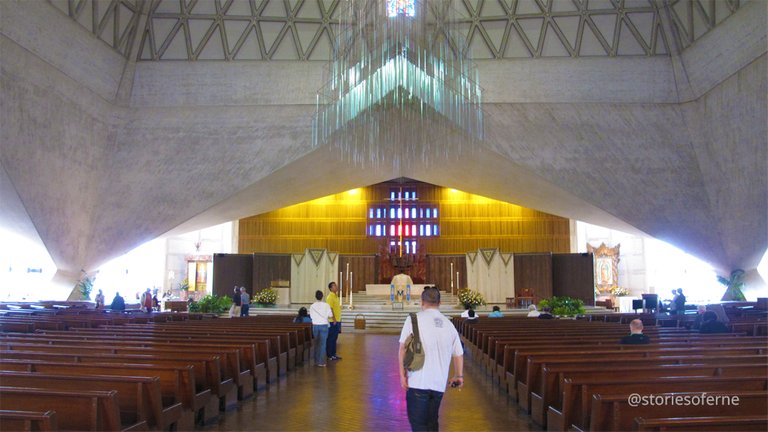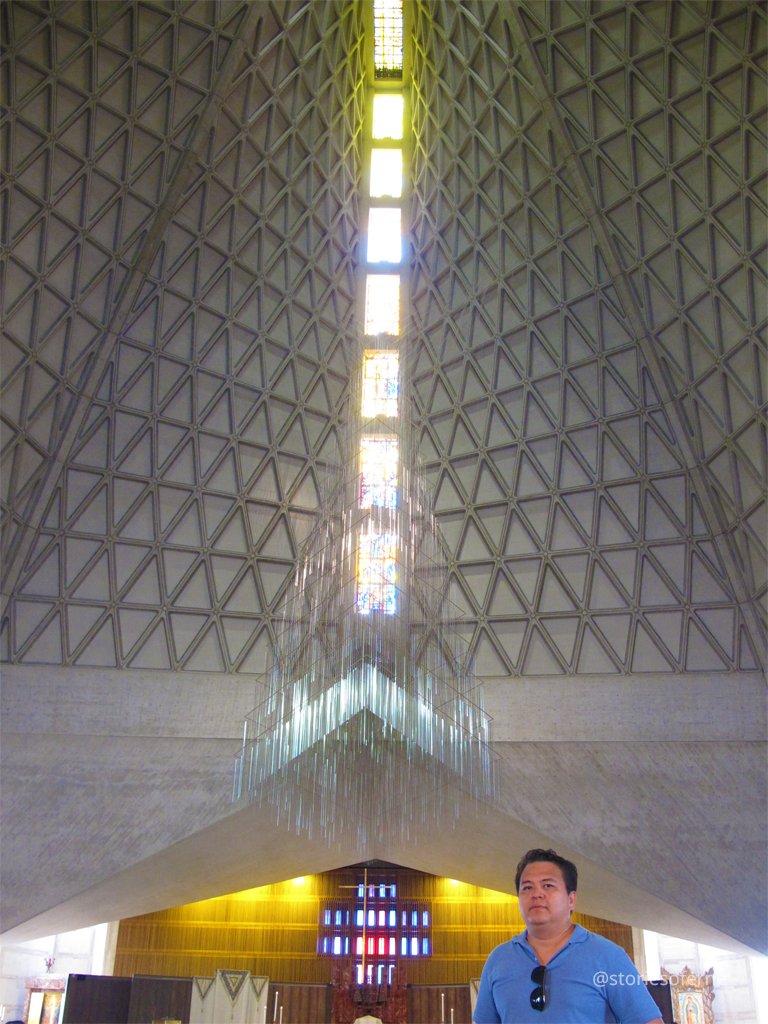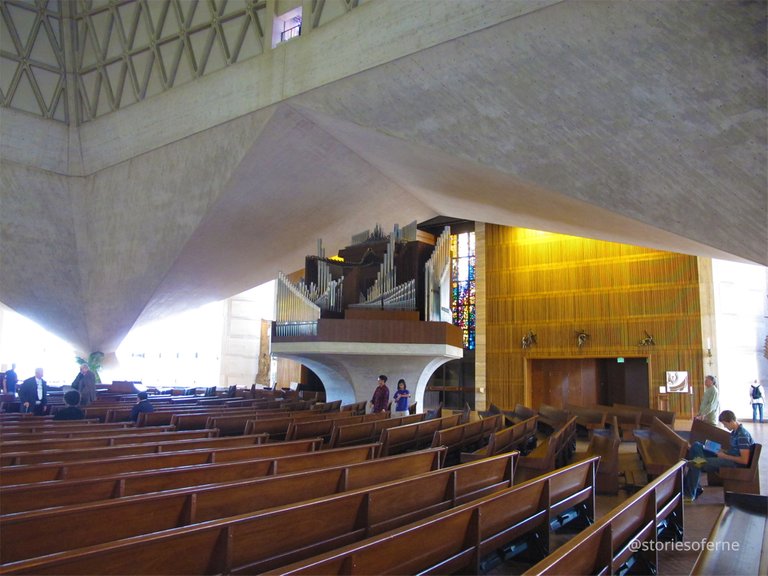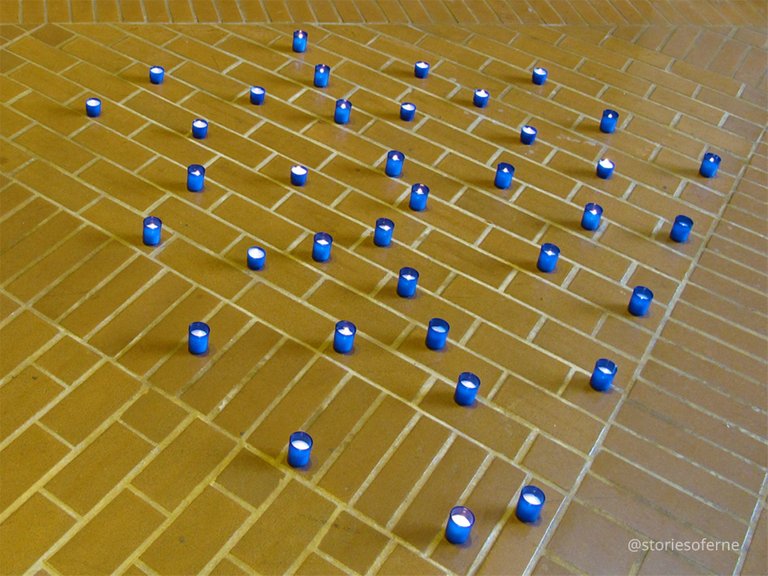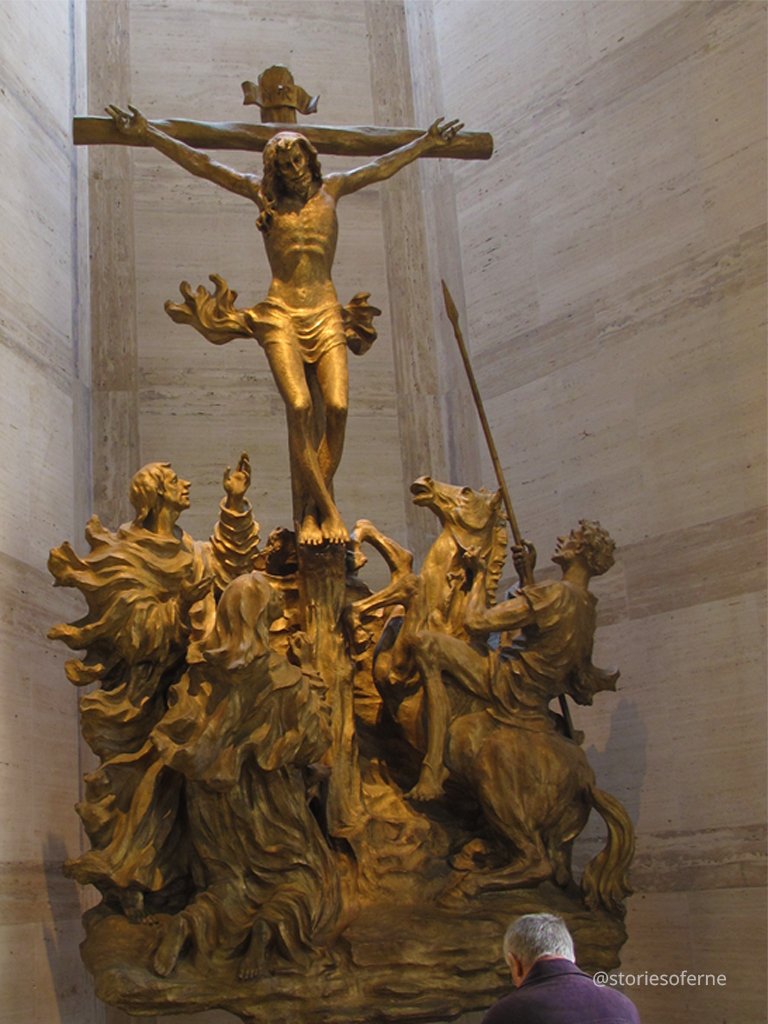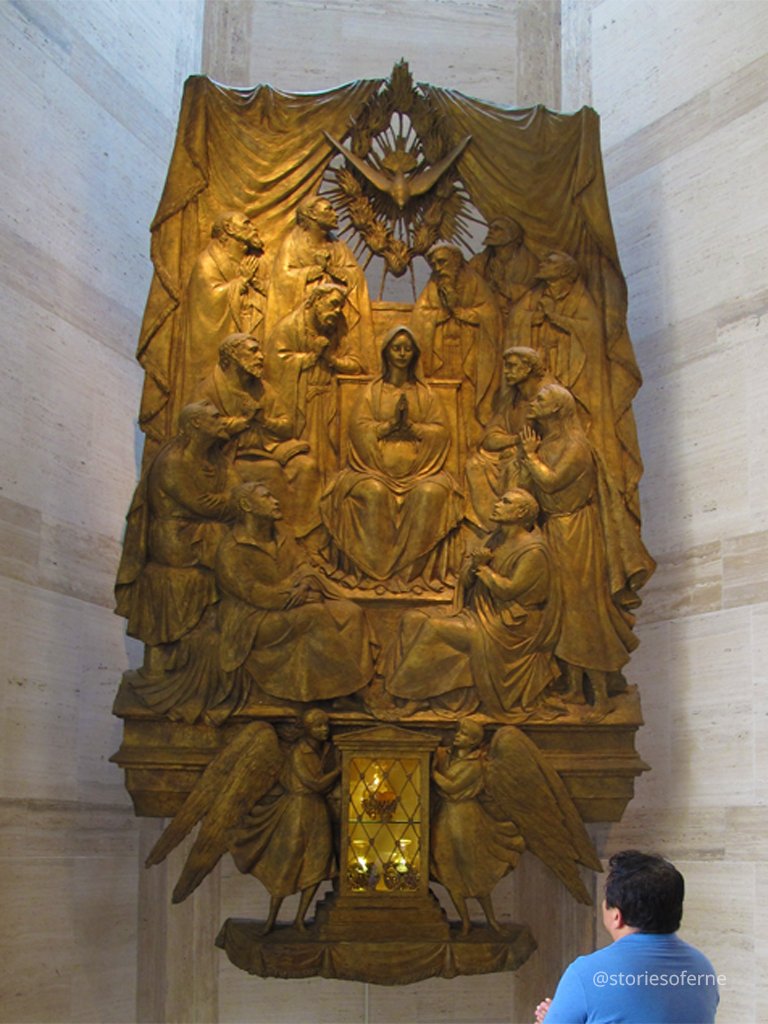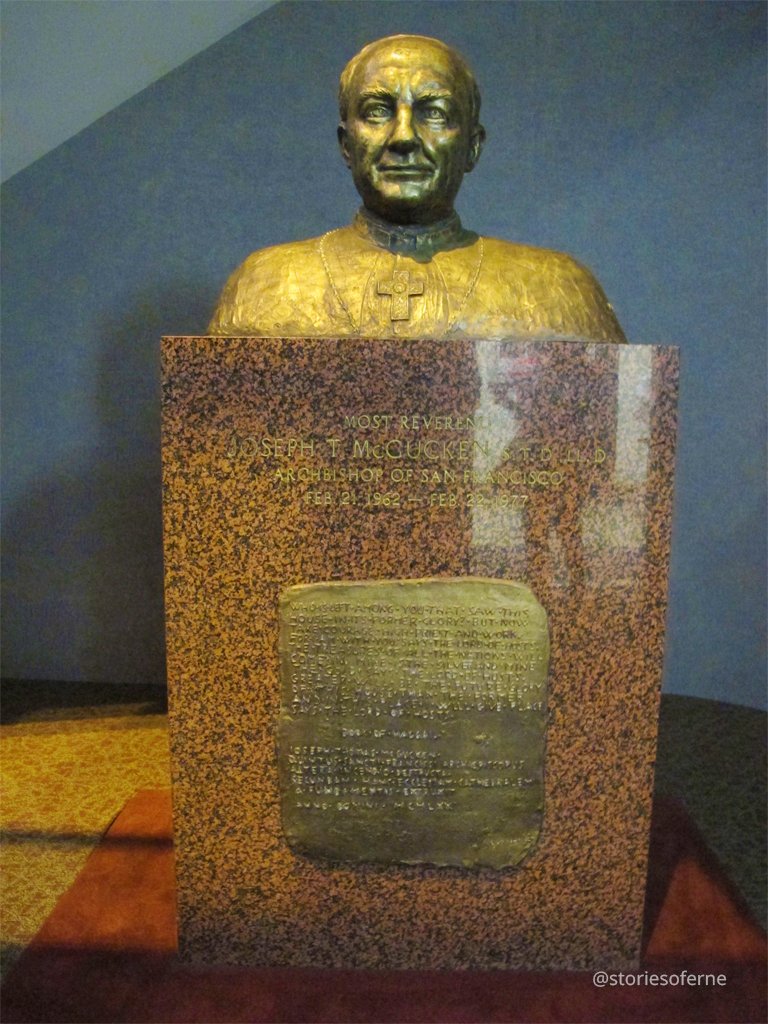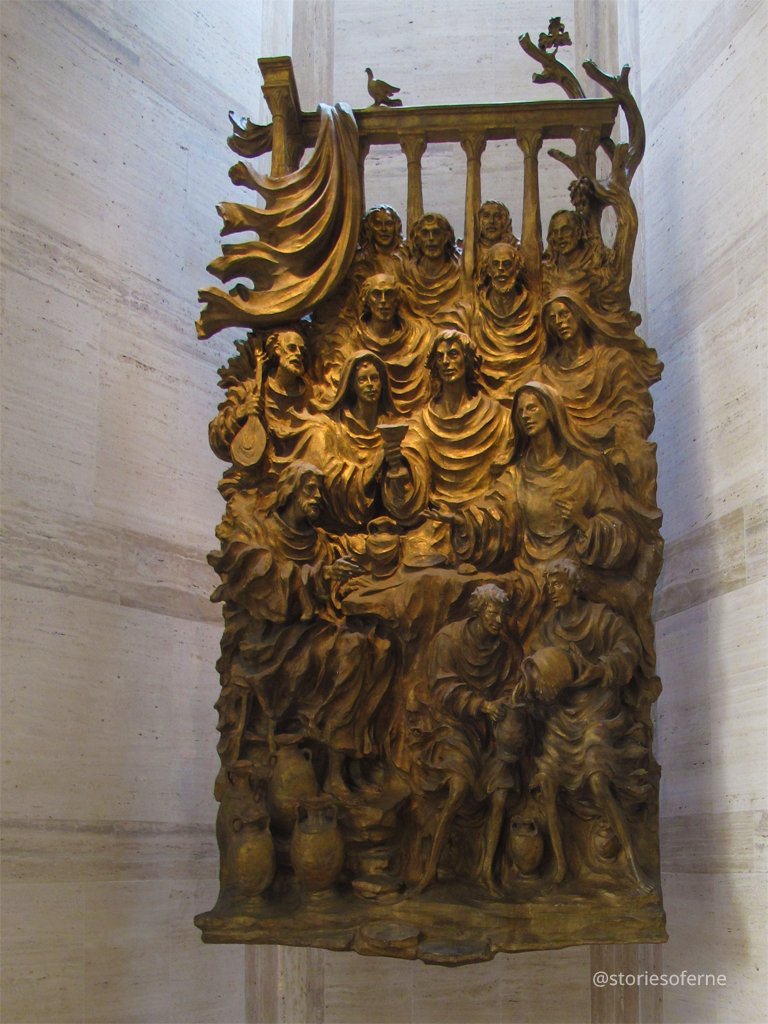 And in 2017, Architecture Digest named this cathedral as one of the 10 most beautiful churches in the country.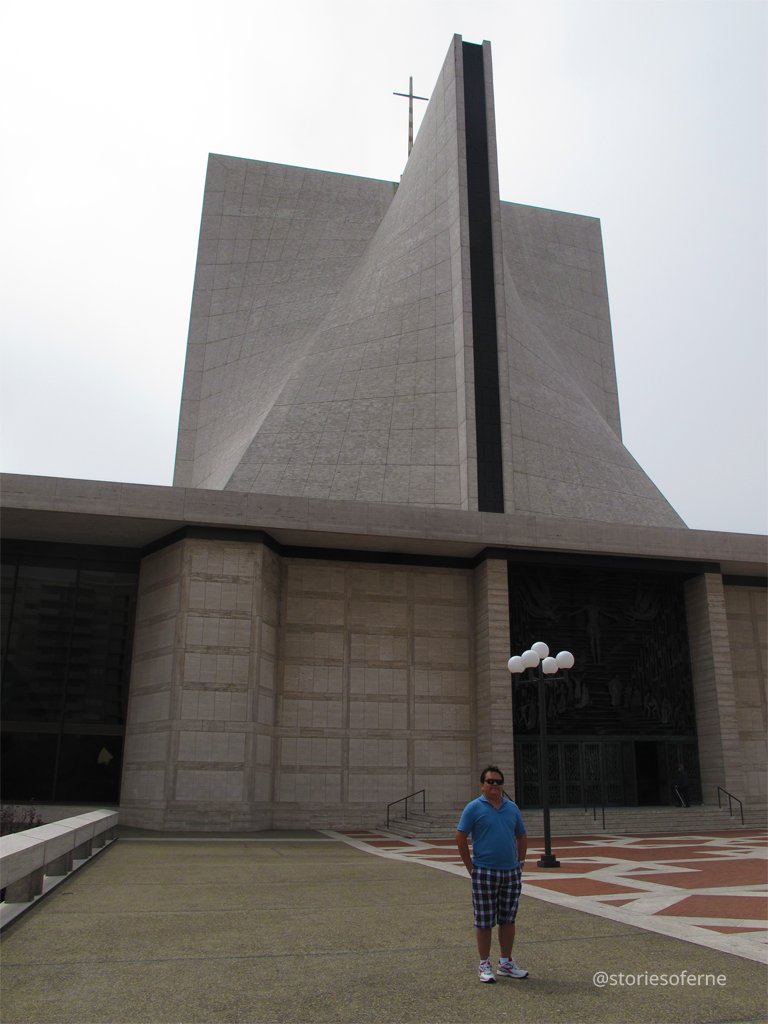 Painted Ladies (Alamo Square Park)
Not very far away was our next stop at the Alamo Square Park where you could admire a group of Victorian and Edwardian houses called the Painted Ladies. These colorfully-attractive residences were repainted starting in the 1960s to enhance their architectural character and style.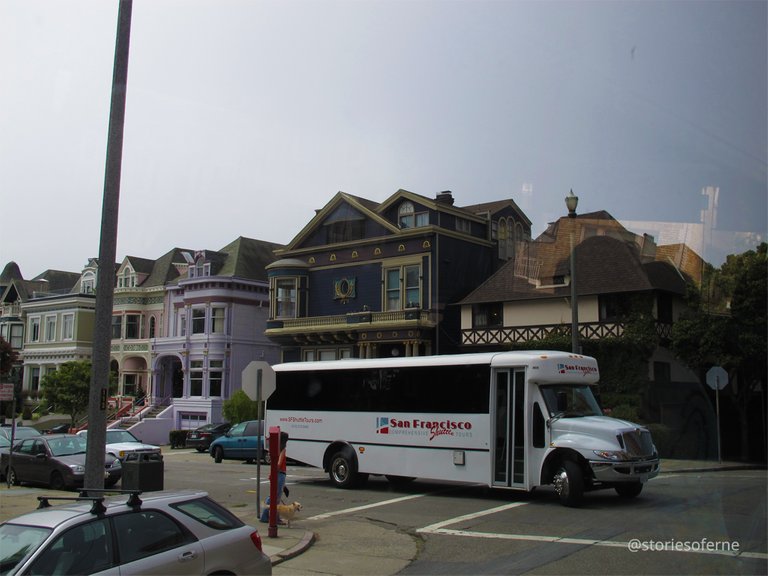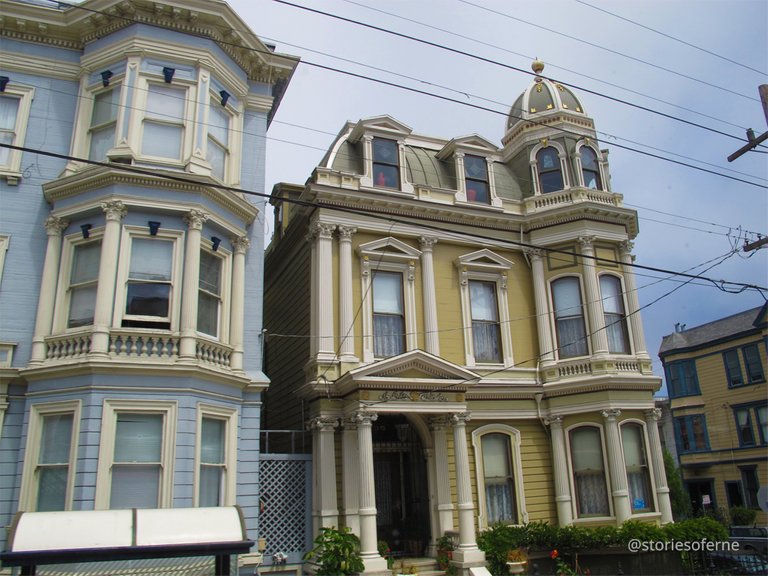 The most famous of these houses were stretched along 710-720 Steiner Street and was also known as the Seven Sisters in the vicinity. Because of their immense frequency in movies, media, and mass-marketing photography, this block was sometimes called the Postcard Row.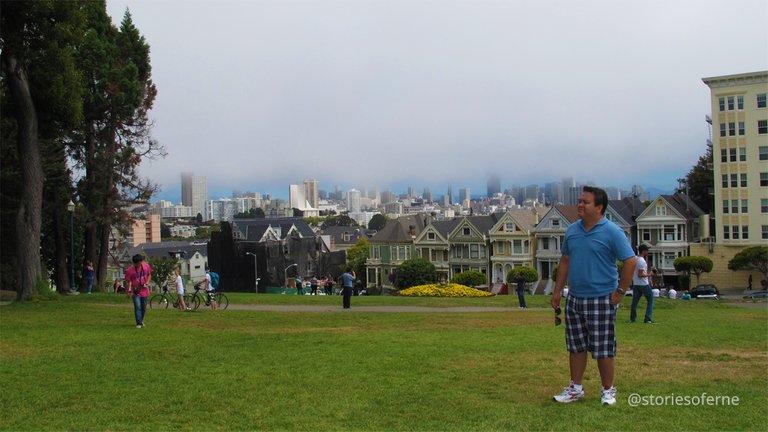 Fisherman's Wharf
It was around noon-time, that our stomachs were already grumbling. So we proceeded to our next landmark in a waterfront neighborhood situated on the northern coastal area of the city.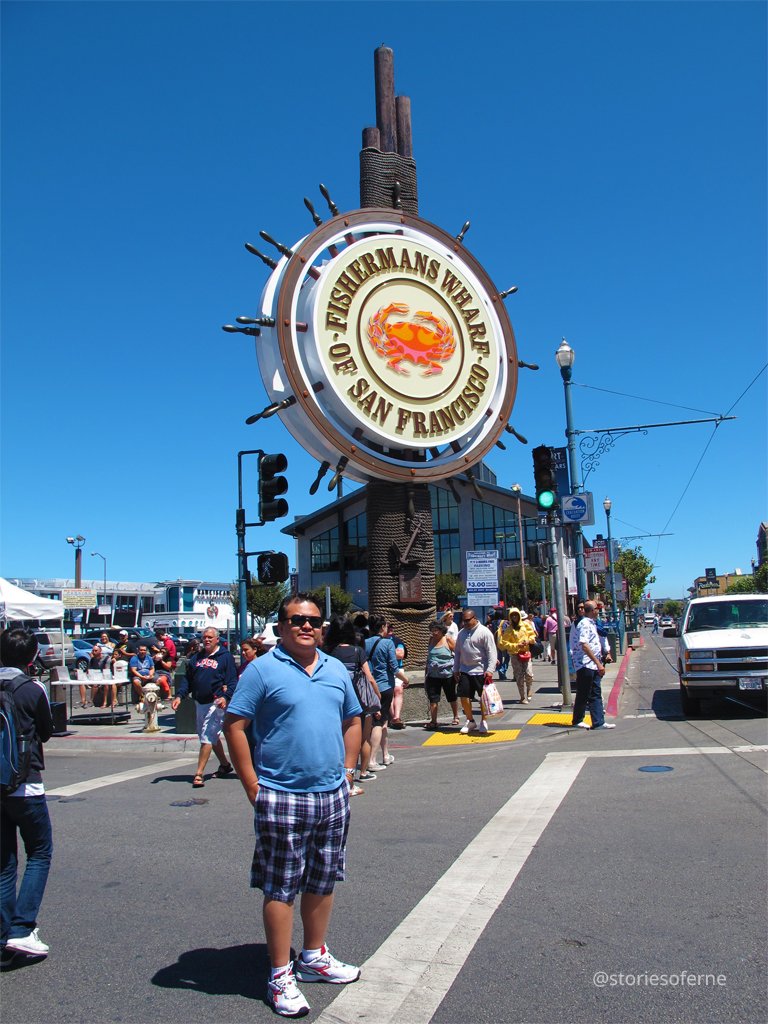 If you're a seafood lover, this is the place to be! Dining to our heart's content we stuffed ourselves with the best seafood we can eat inside a nearby restaurant. After lunch, we were given enough time to stroll around the surrounding areas. While doing that, I also took some memorable photos of one of the wharf's most frequent visitors: the seagulls.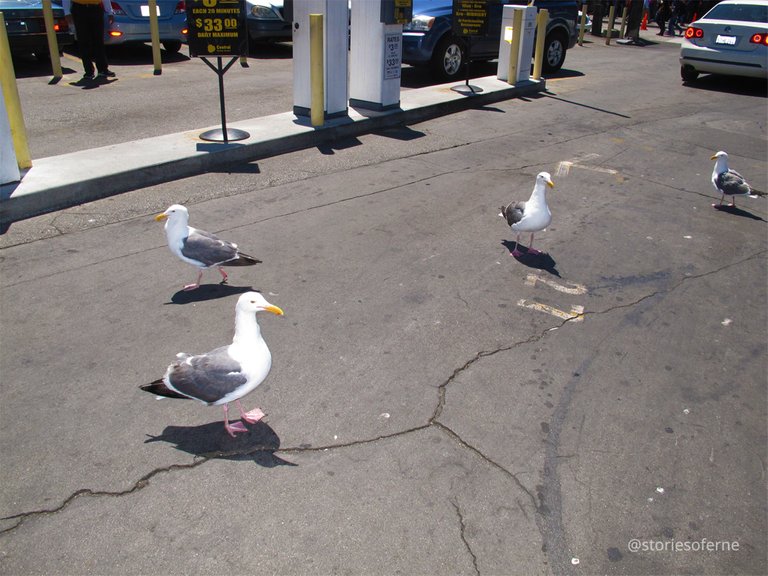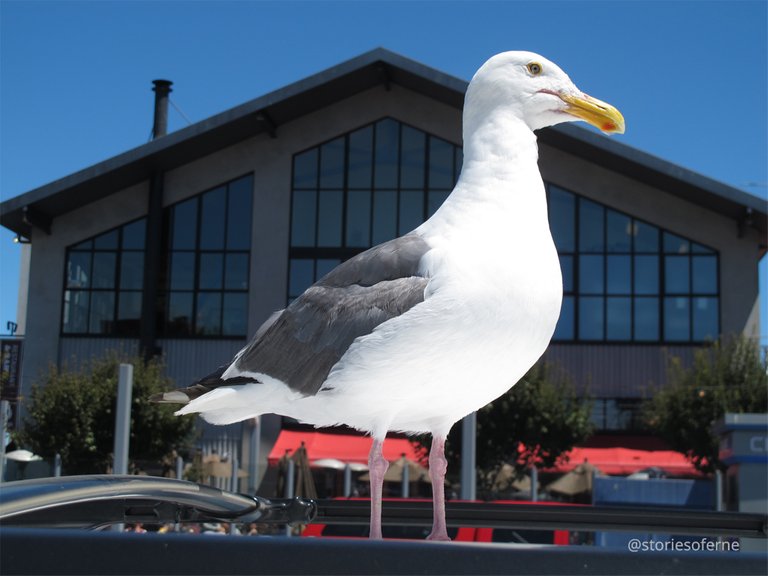 The Fisherman's Wharf is also best known for incorporating the attractions of Pier 39, Ripley's Believe It or Not Museum, Cannery Shopping Center, Wax Museum, Ghirardelli Square, and many more.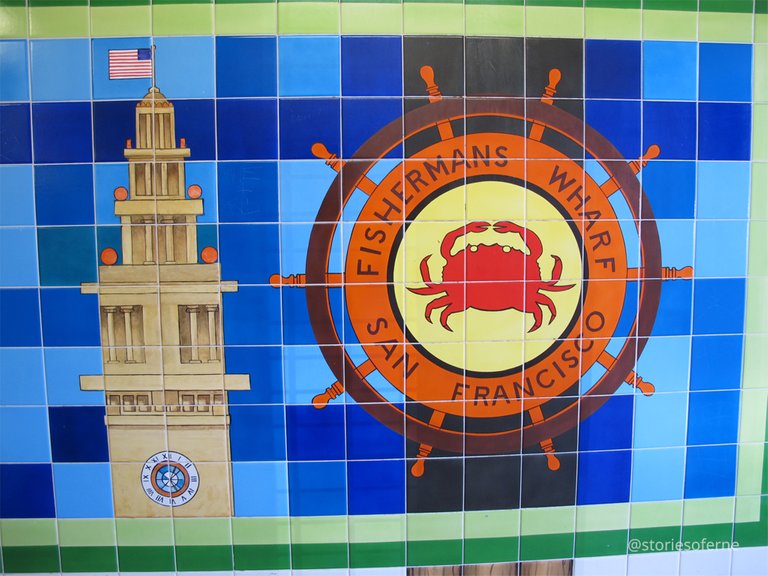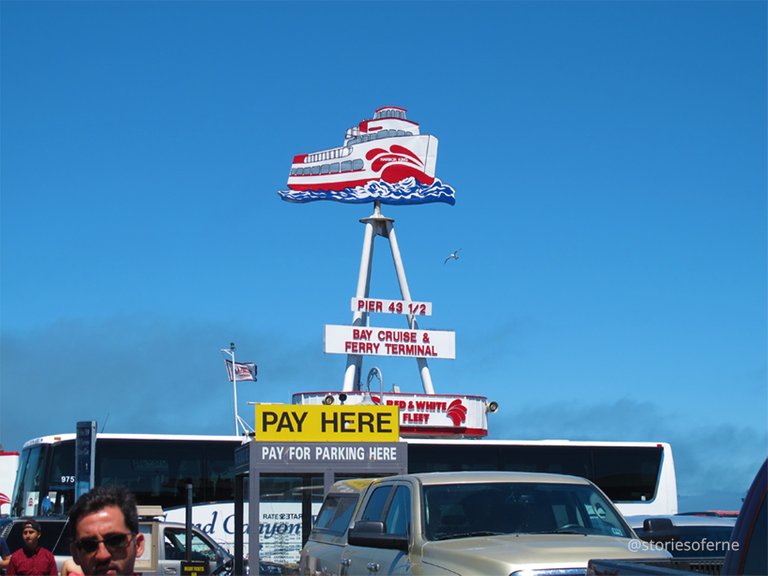 Aside from strolling around the waterfront, we were also granted enough time to experience a romantic boat tour on the San Francisco Bay. This was one of the most significant highlights of the trip that I couldn't wait to hop on the ferry.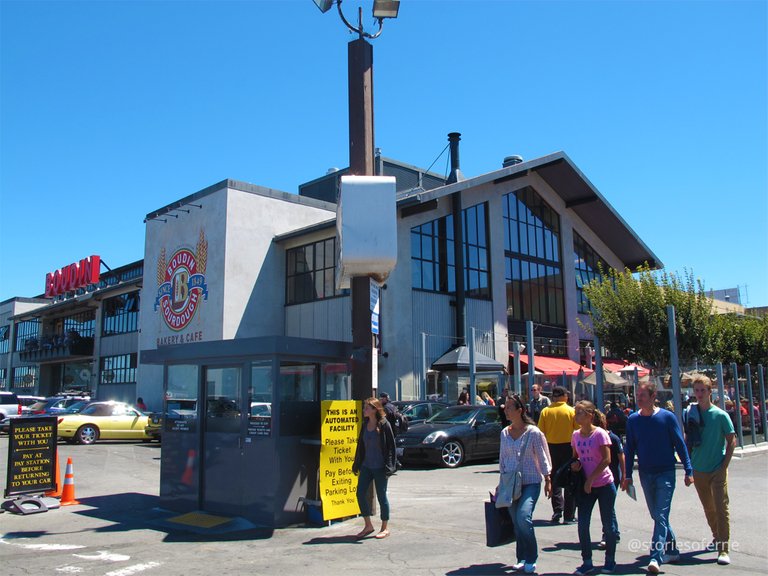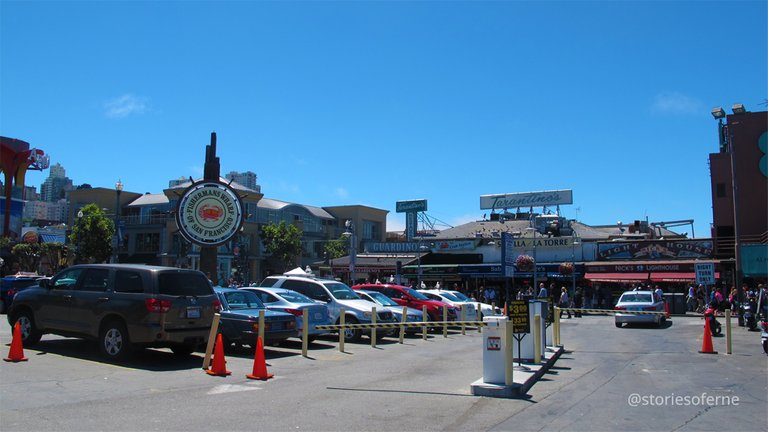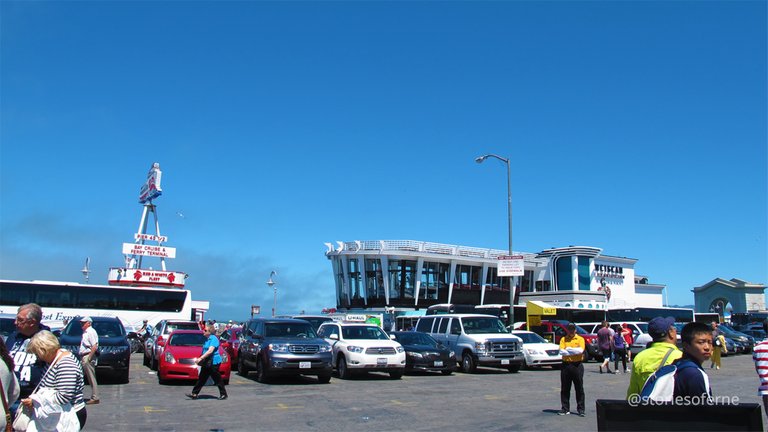 It was a lovely, sunny, and windy day, and the season was ripe enough to savor the cruise along the bay. There were ticket booths available to purchase various kinds of cruises from that point.
Ferry Cruise
The major advantages of our ferry cruise were the panoramic views of San Francisco's breathtaking city skyline and harbor atmosphere. It was certainly a wonderful sight showing different kinds of maritime activities that a vibrant city like this would exhibit.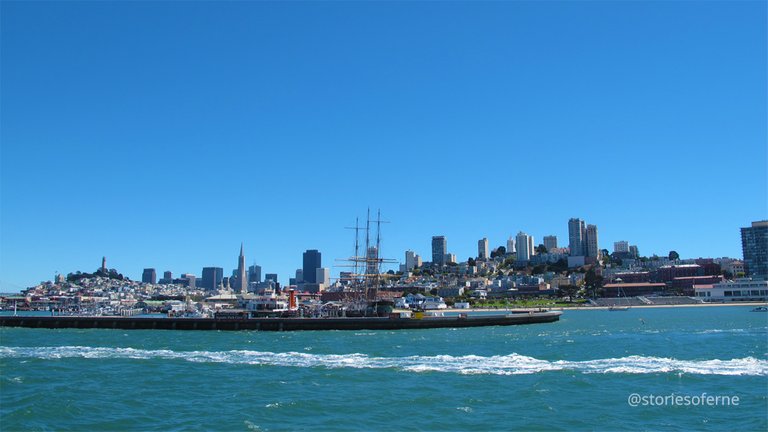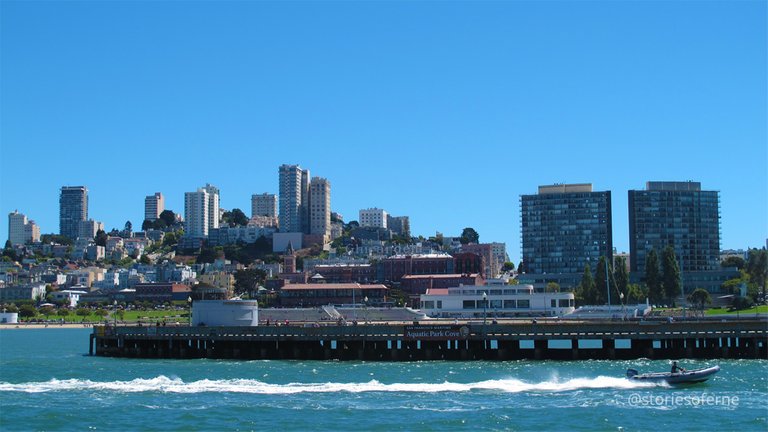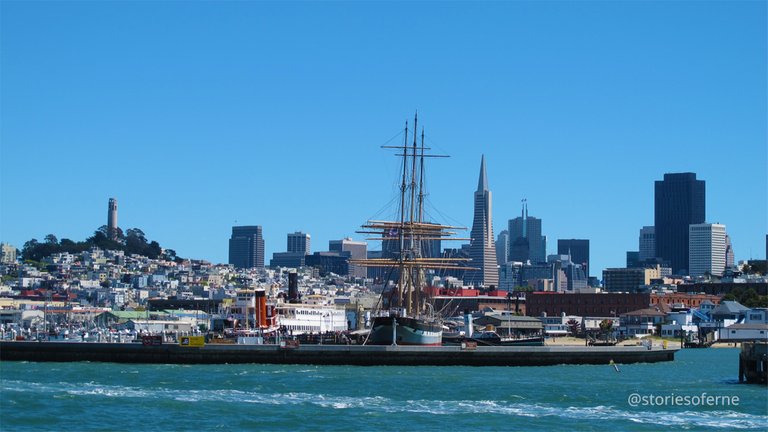 Again, we had the chance to revisit the Golden Gate Bridge for the second time in one day. However, just like that morning's weather condition, thick fog was still engulfing this red steel structure when viewed from sea level.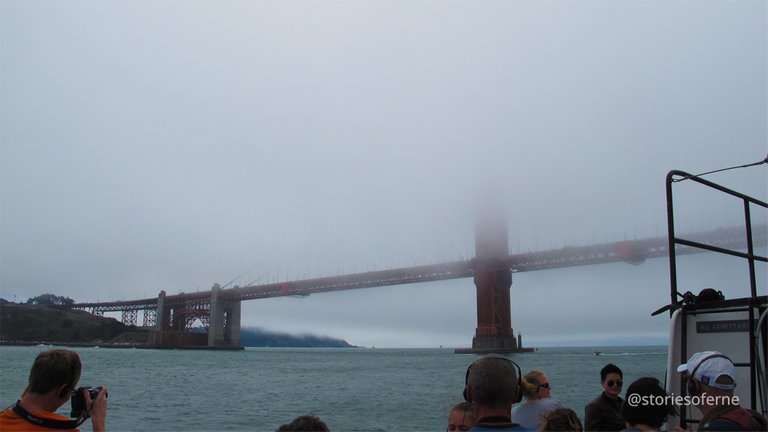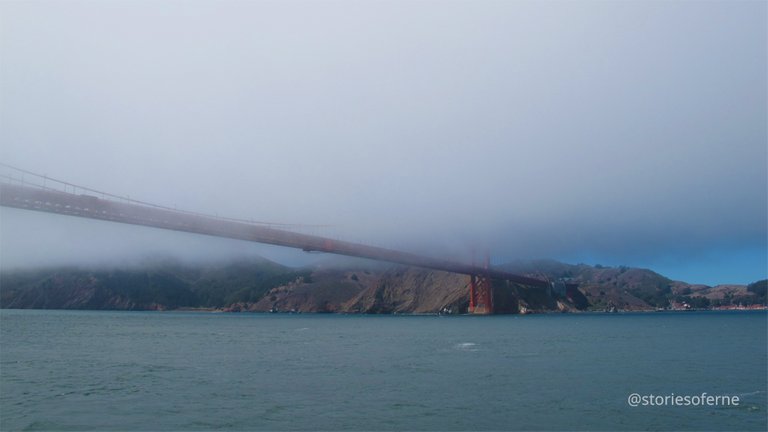 Alcatraz Island
Who hasn't heard of Alcatraz Island? If you're a movie buff like me, you've probably encountered this famous isolated prison complex in one of your favorite films like "The Book of Eli" (2010), "X-Men: The Last Stand" (2006), and "The Rock" (1996), haven't you?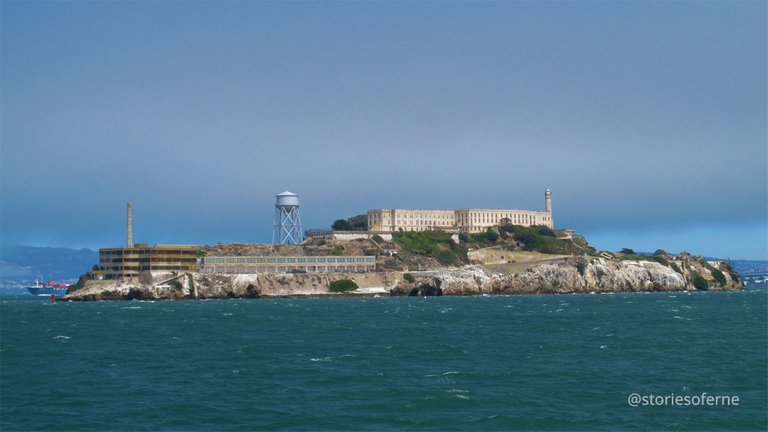 Over the years, this small island had many strategic phases and functions. It had several developments for amenities plus facilities for a lighthouse, a military fortification, a military prison, and a federal prison.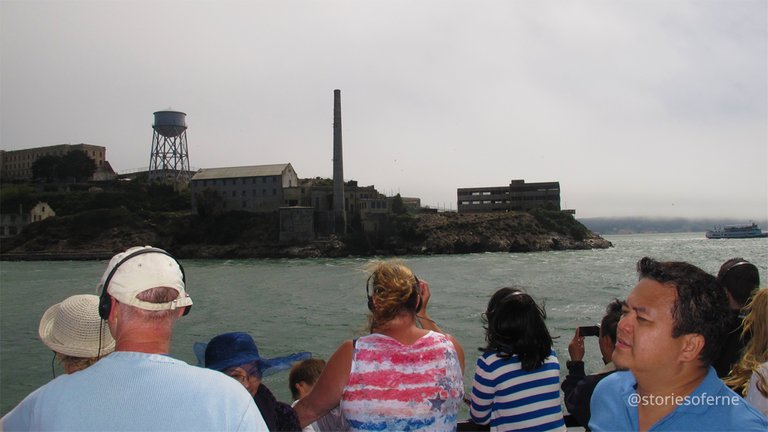 Today, it's part of the Golden Gate National Recreation Area and is designated as a National Historic Landmark.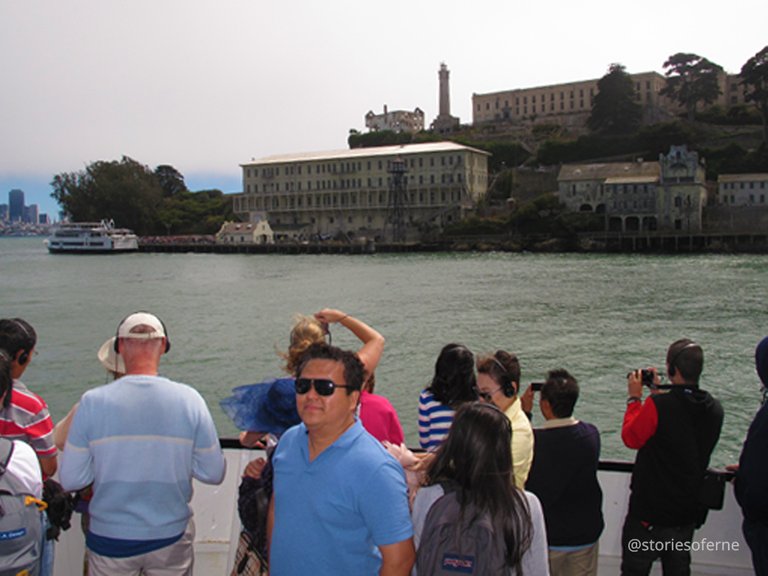 San Francisco-Oakland Bay Bridge
While on the ferry and en route to the city's second major bridge, we witnessed the magnificent views of San Francisco with all its splendid mix of architecture, structures, and marine life. The neighboring skies away from the Golden Gate Bridge were not cloudy and displayed a vivid blue color that perfectly blended with the urban landscape.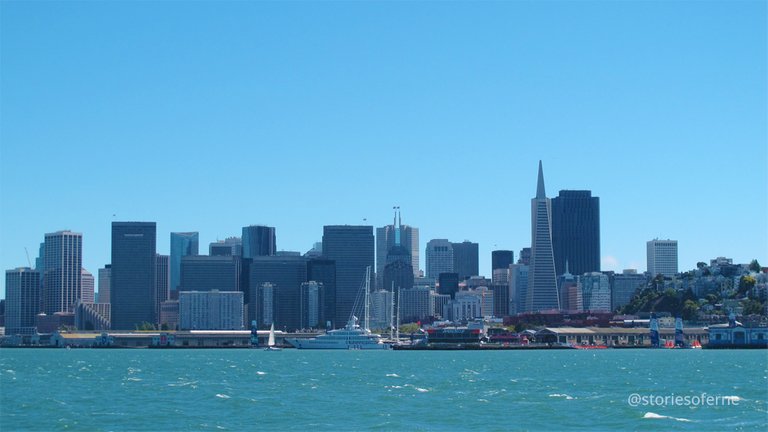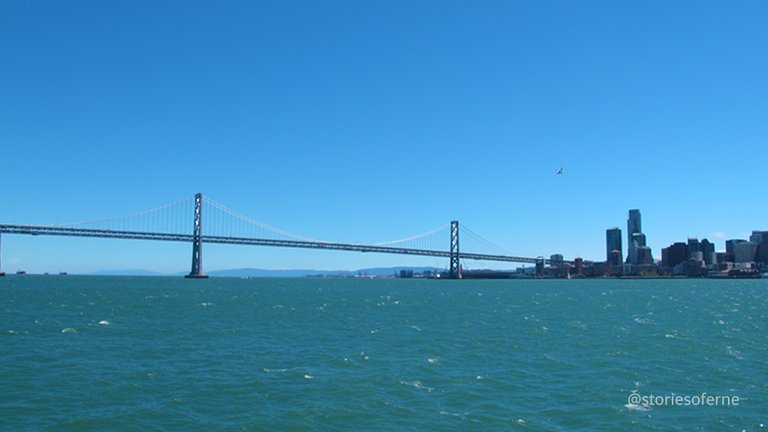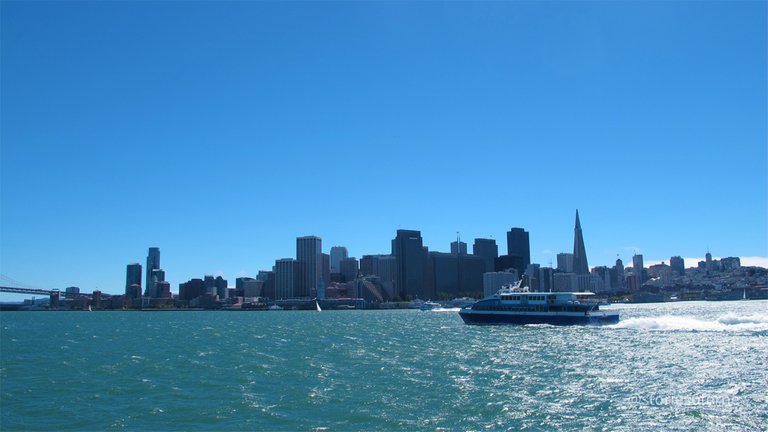 Also known as the Bay Bridge, the San Francisco-Oakland Bay Bridge was conceptualized as early as the California gold rush days until its construction was started in 1933. As another remarkable feat of engineering, this steel structure was designed by Charles Purcell and opened to the public in 1936, six months before the Golden Gate Bridge.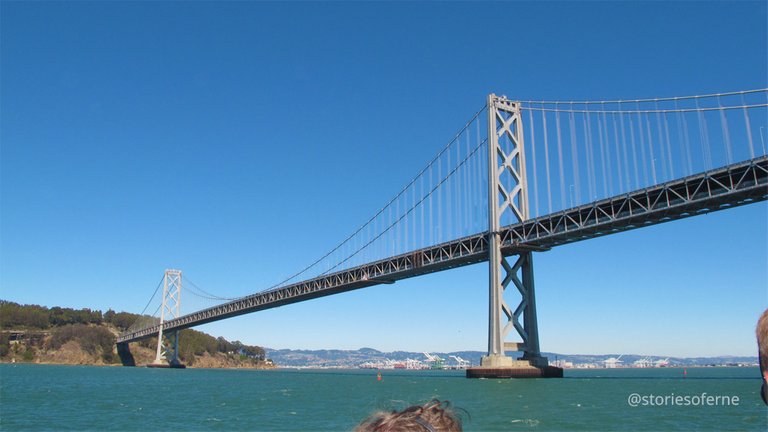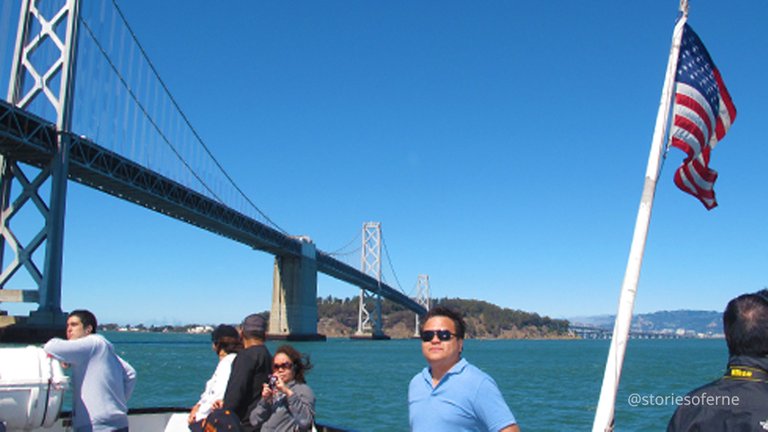 From this point, we began our journey back to our port of origin, at the pier of Fisherman's Wharf. We still had some attractions left to cover before the day-tour program ended. And while on the way there, we continued admiring the magnificent panoramas of the city's port area and urban horizon.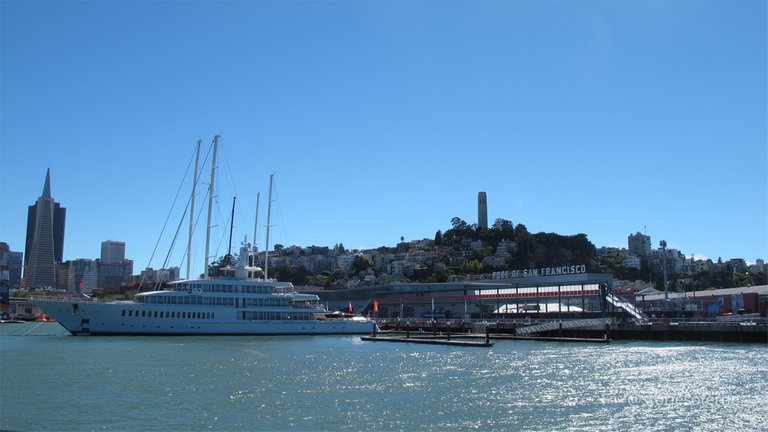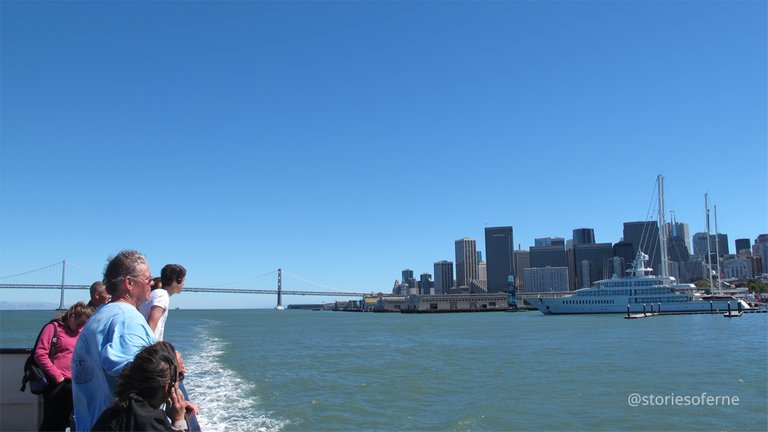 City Hall and Surrounding Landmarks
Our next stop was the seat of the city's local government whose leadership governs the city and county of San Francisco. This magnificent building wasn't difficult to miss because of its architectural character. It's designed as a Beaux-Arts monument which was part of the City Beautiful movement that embraced the American Renaissance of the 1880s until 1917. The building's dome is taller than that of the United States Capitol in Washington DC.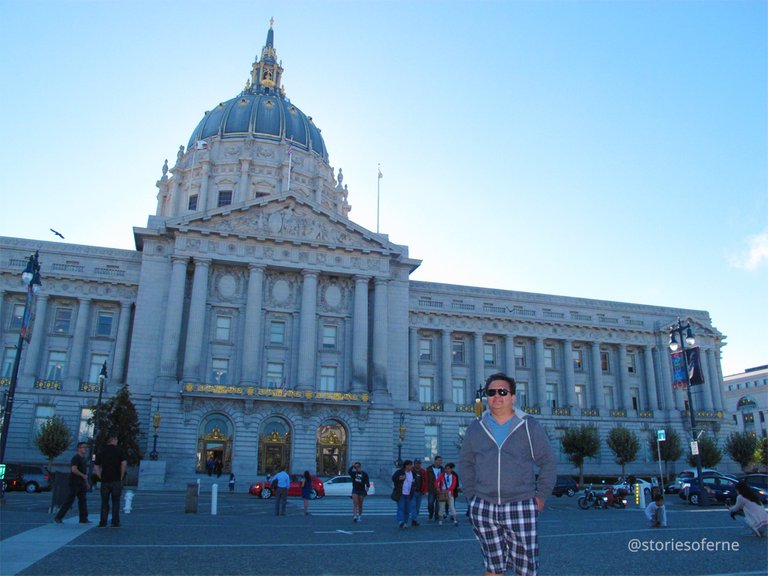 In the vast neighborhood surrounding the city hall complex, there were also other important buildings and landmarks that caught my interest. Some of them included the Bill Graham Civic Auditorium, Civic Center Plaza, Public Library, Pioneer Monument, Asian Art Museum, a statue of the Assyrians, and more. A relaxing stroll allowed us to view and take photographs of these wonderful landmarks.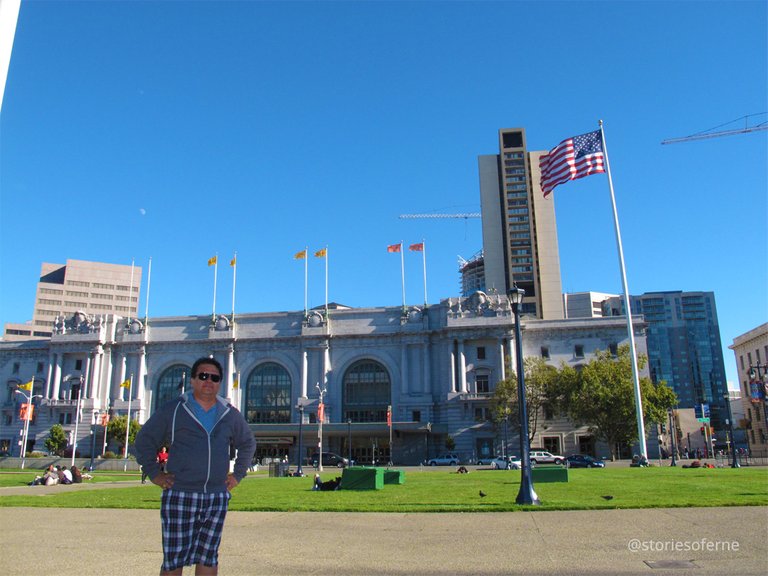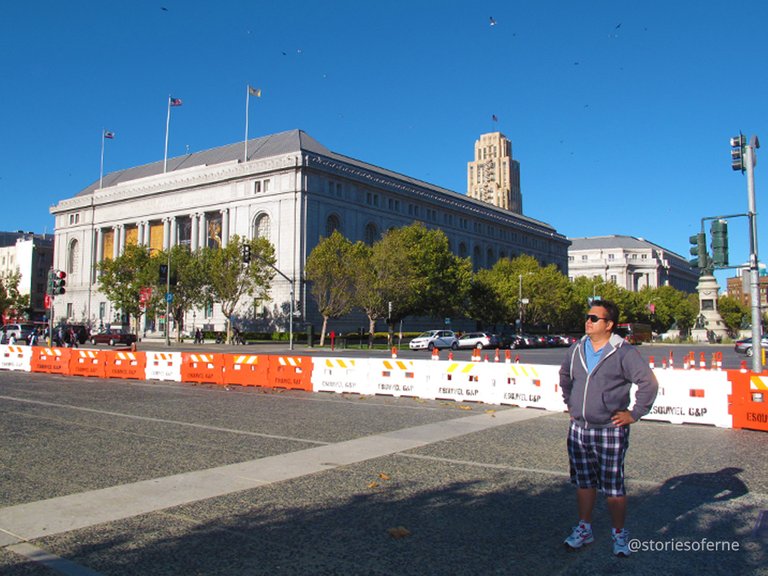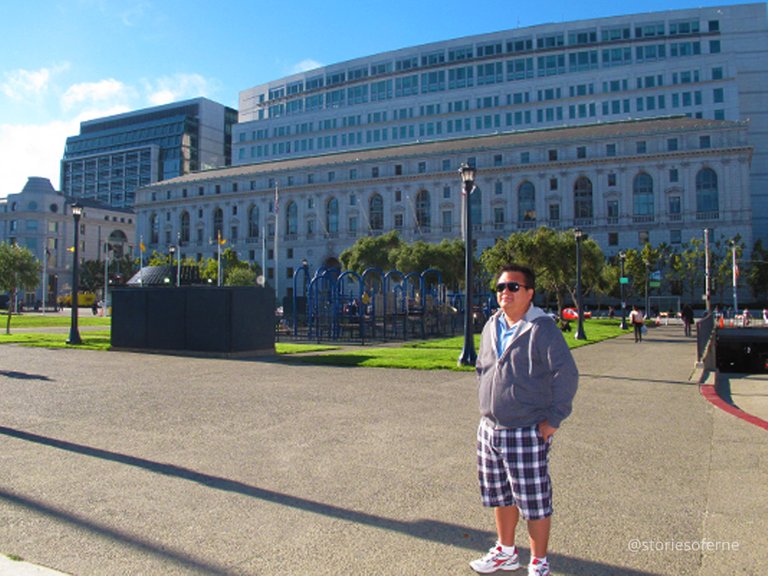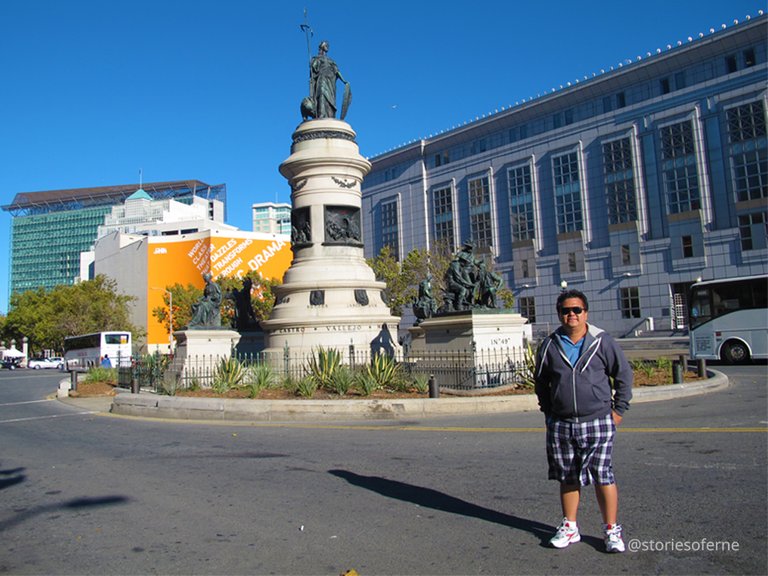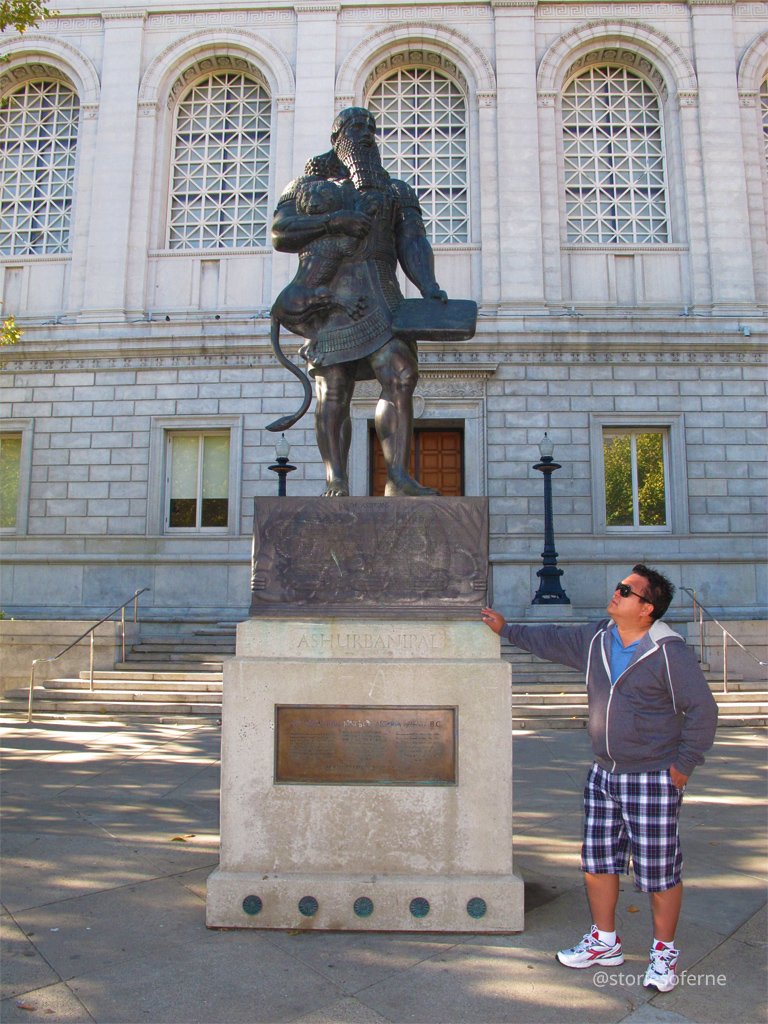 Twin Peaks
Ending our travel program for the day was an unforgettable visit to 2 prominent hills located close to the geographic center of San Francisco. Called the Twin Peaks, we were brought to this ideal location where we could appreciate the entire city from a panoramic perspective.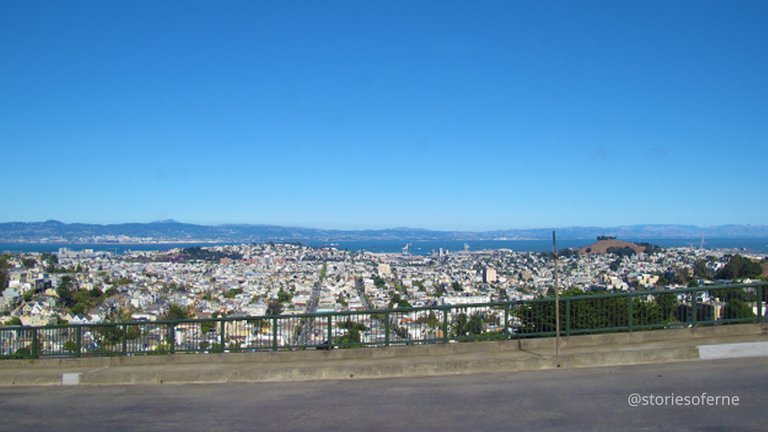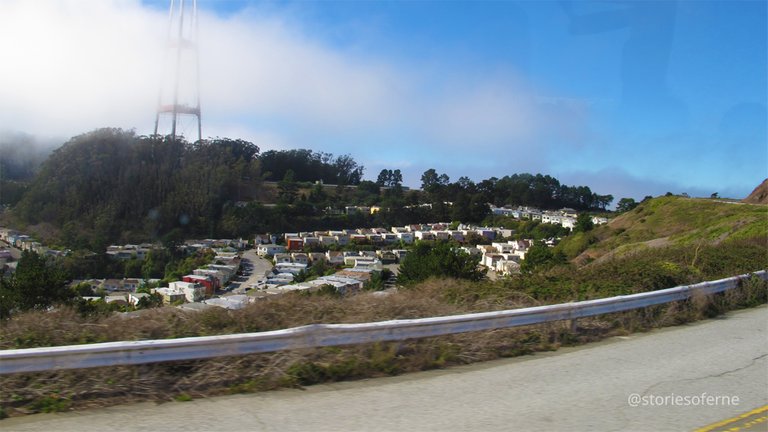 On this elevated altitude, I was able to completely admire the urban landscape in its entirety. With its incredible blue skies, lush natural and artificial environments, amazing people, mouth-watering food, and stunning architecture, I fell in love with San Francisco!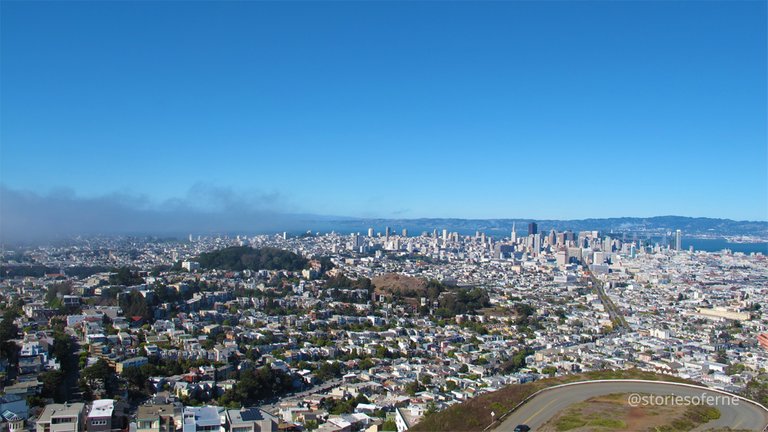 Parting Words
Whew!!! That was a long but satisfying day - time certainly passes by so quickly when you're having fun! And as that day came to a close, let me share with you some of the lessons I've learned from traveling on a day-tour with a designated bus group.
I wouldn't consider this day trip a complete travel experience, mainly because I was just scratching the surface in this adventure. One day is too short and is definitely not enough for you to discover everything you need in a popular location like this "City by the Bay".
That's why at the beginning of this blog post, I mentioned that these types of travel packages are only helpful if you're on a limited time and budget.
If you really desire to soak yourself in the history, culture, food, and people of the destination, I'd advise you to stay in the place you're visiting for at least one week to basically enjoy the essentials and go home contented afterward.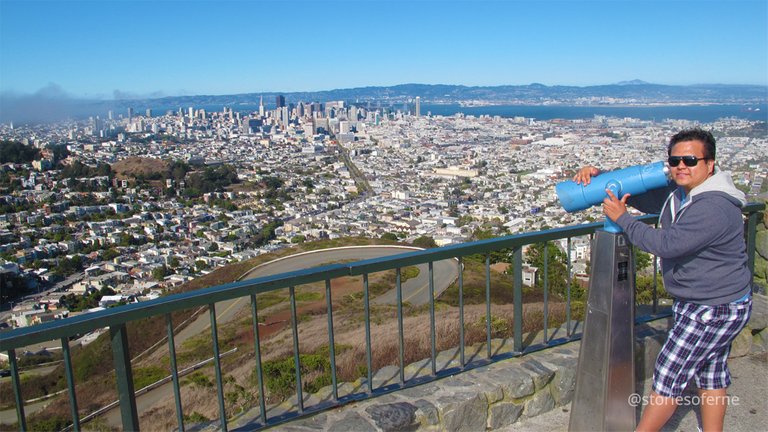 I still have many questions left unanswered about this fascinating city, and surely I'll continue to become restless until I've accomplished a fruitful return to this marvelous destination in the future. Now, I can truly say that this is the major reason why I left my heart in San Francisco.
#Hive, have you been here?
---
Adventure is where my wanderlust takes me...

@storiesoferne
Self-expression empowers our human evolution.™