Hello and welcome to another one of my travel posts. As I mentioned last time, I was going to post some more photos from the islands that I visited. The main ones are Koh Samui and Koh Pha Ngan. The photos won't be from those islands though, instead, they will be from the day trips I took from the two islands.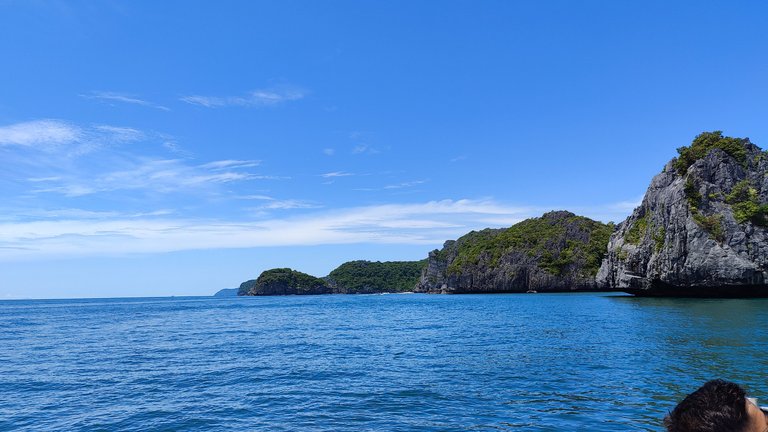 The day trips are totally worth it and it's a really easy and comfortable way to visit the other smaller islands. My favorite was probably the Ang Thong National Marine Park and the surrounding islands. There are a few hikes there that take you to these amazing viewpoints. Fair warning though, it's super steep and you'll be walking through the jungle in extreme heat. Worth it anyway.
The south of Thailand is probably the most beautiful place I've ever been to. There are just so many crazy places to see there and you'll never get bored. You also have the opportunity to snorkel at many of these places and other stuff like kayaking, hiking, and even going cave exploring. We did two different hikes during this trip with the first one being only around 100 meters above sea level.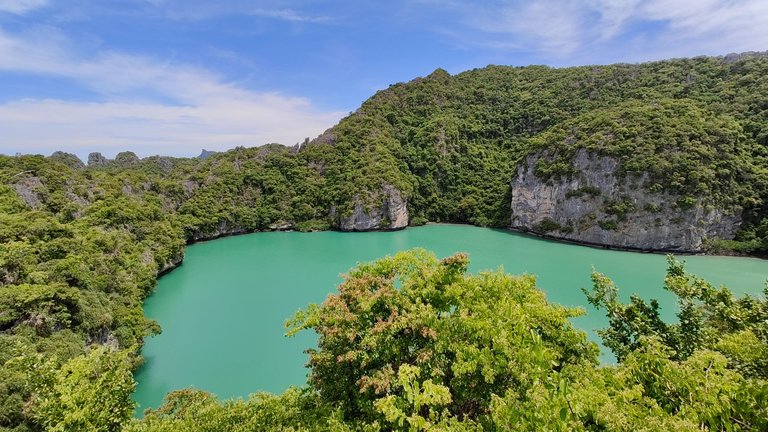 This photo was from the shorter hike and it's just a pretty lake in the middle of this island. It was so hot during that day which made it pretty tough but you just bring enough water and you should be good. I love hiking so it was an amazing day. I loved exploring these islands so much.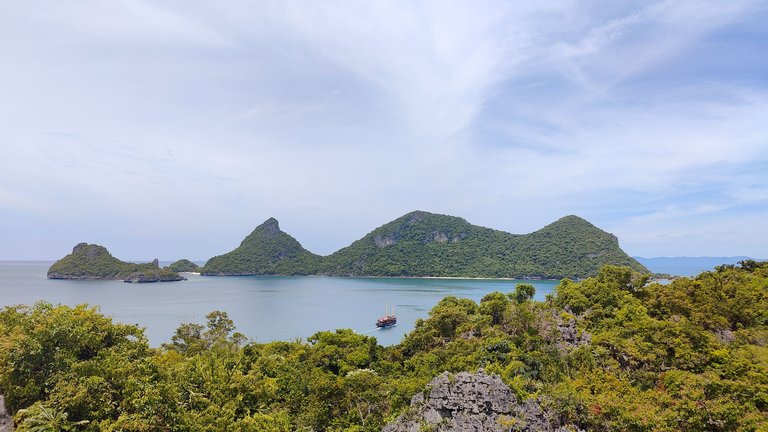 This is from the same island and it's from the highest viewpoint. I am really glad that I remembered to bring sun lotion on this trip because the previous one had left me so sun burnt that my skin was peeling off all over my back. This time though I was protected and didn't get burnt at all. I should have brought more water though as the tour only gave us a small bottle each for the hike lol.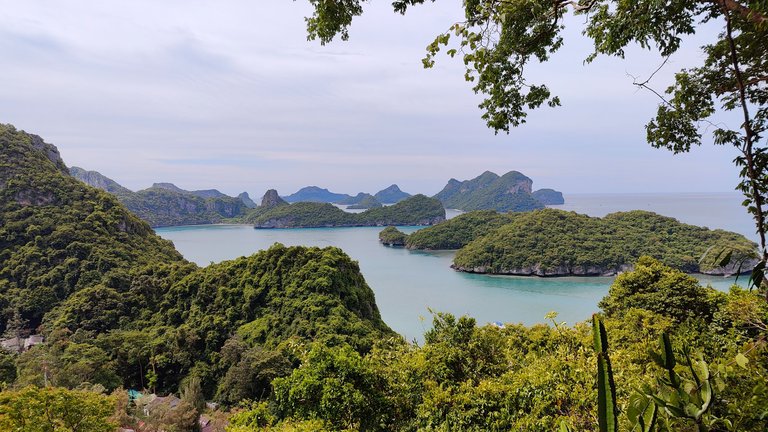 This is the day trip that took us to the shorter hike. The next one will be the higher one at around 500 meters above sea level. Even though this one was only about 100 meters you can still see the crazy views you get there. I would recommend anyone to go check out the south of Thailand and go on one of these day trips. Also, it helps if you have a Thai friend with you who can haggle the prices down a bit from the normal "farang" price.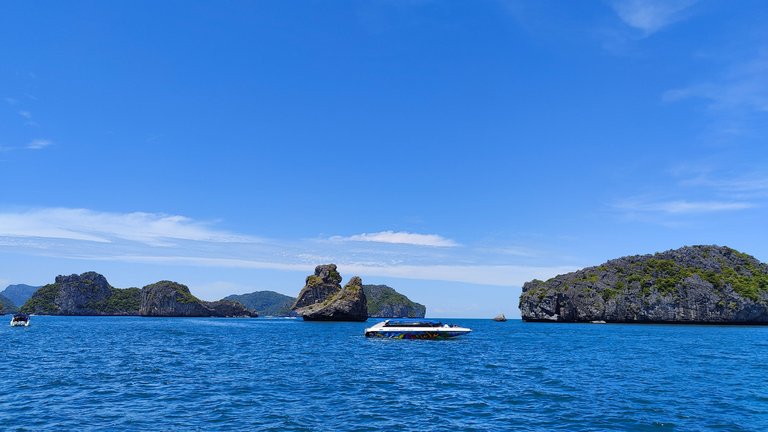 At the end of the trip, you get to eat a nice lunch, and then they'll drive you back to your accommodation. I had an amazing time there and I will probably go back to the south one day to explore the rest of the islands. There are a lot of them so it will probably take more than one trip.
Anyway, that is it for today's post. I will post some more from the other trip where we went for the longer hike in the future. That one was pretty amazing too.
I hope you liked the photos and let me know what you think in the comments below. See you next time!
Peace, Straw