Read this post on TravelFeed.io for the best experience
---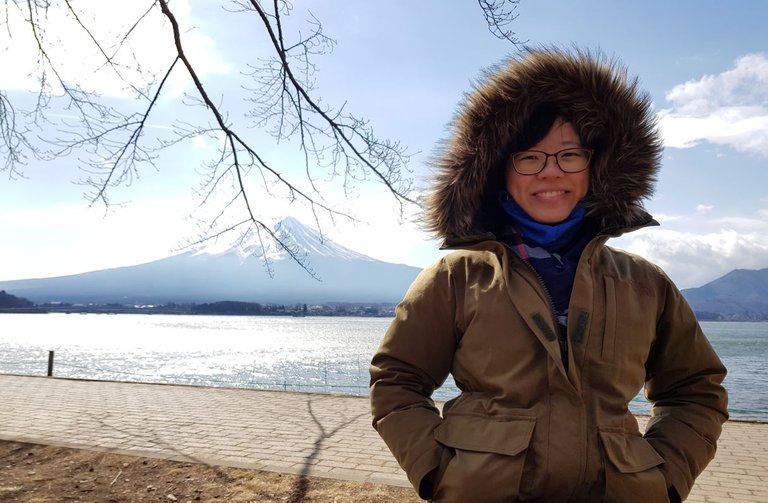 ---
Hey Hive!
So if you missed the last couple of posts, we're currently on another journey to Japan after we finished our final semester of college back in January 2019! And it was coincidentally around Valentines' Day too! We initially talked about wanting to visit South Korea but a Delta Airlines deal kinda changed our plans so.. to Tokyo once again!
But this time we were staying somewhat outside Tokyo in an area called Omorimachi and last week, we ended our Valentines on a very luxurious note, as we checked into a fancy hotel with a private onsen and actually got to enjoy the onsen experience together for the first time!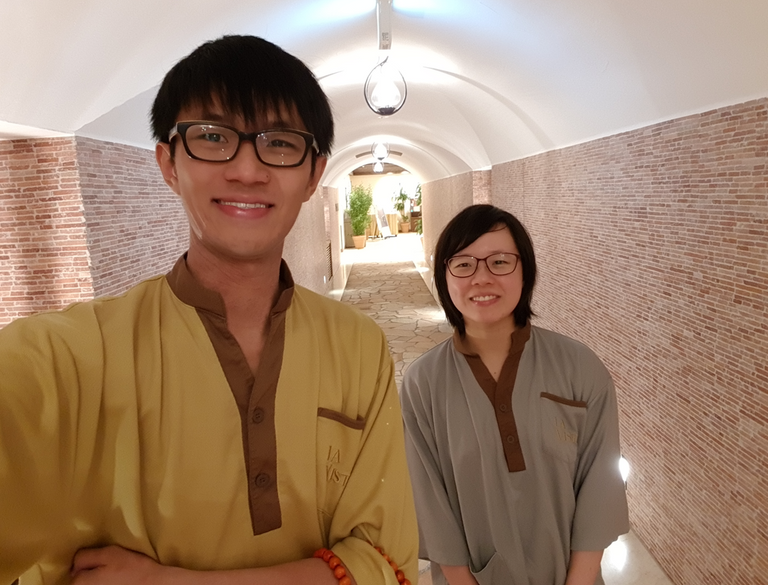 15 February 2019. Friday.
Since our hotel had a spectacular front-row view of Mt. Fuji, we thought it'd be so lovely to wake up and watch the sunrise over Mt. Fuji together. So before we slept the night before, we made sure to check the time the sun rises and set our alarm clocks accordingly.
Unfortunately we got up a little late and by 6:30am, this was our balcony view!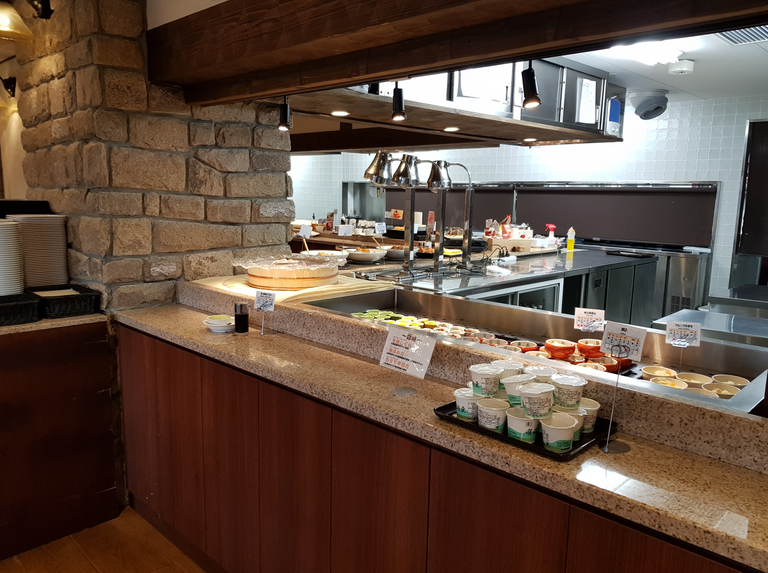 And it was just breathtaking! Here's a panorama! I wish the ugly roof wasn't there tho:


We filled the hot tub at our balcony with hot water since we wanted to be like the presenters in this travel show called Japan Hour where they'd more often than not be soaking in a natural hot tub somewhere in Japan.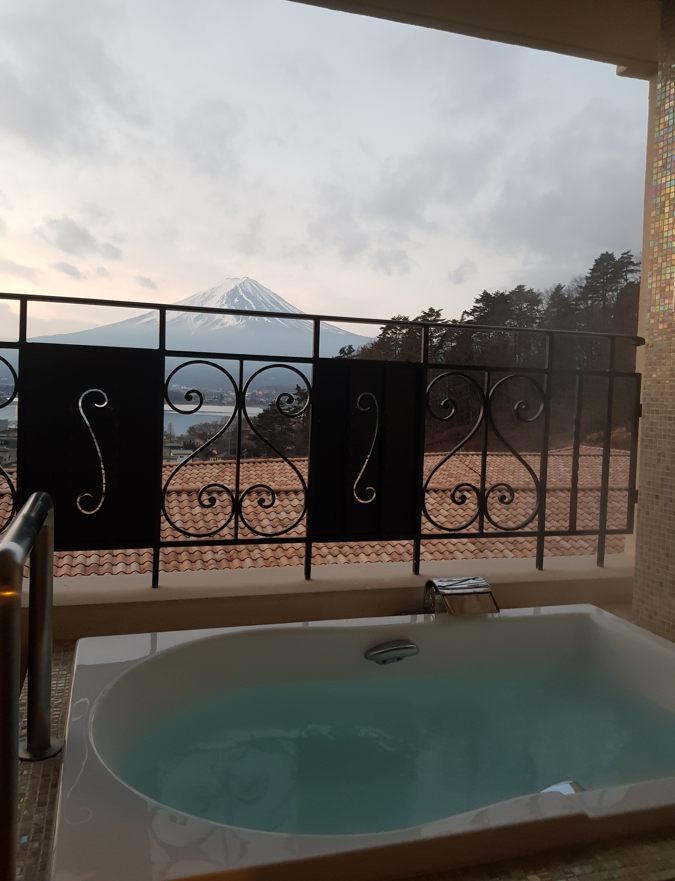 But because it was so cold outside the water was only hot and it was actually way too hot. I guess it was around the temperature of the normal onsen anyway, but the stark temperature difference made it unbearable so we ended up not using it unfortunately.
So we just stood by the railing soaking in the view of Mt. Fuji: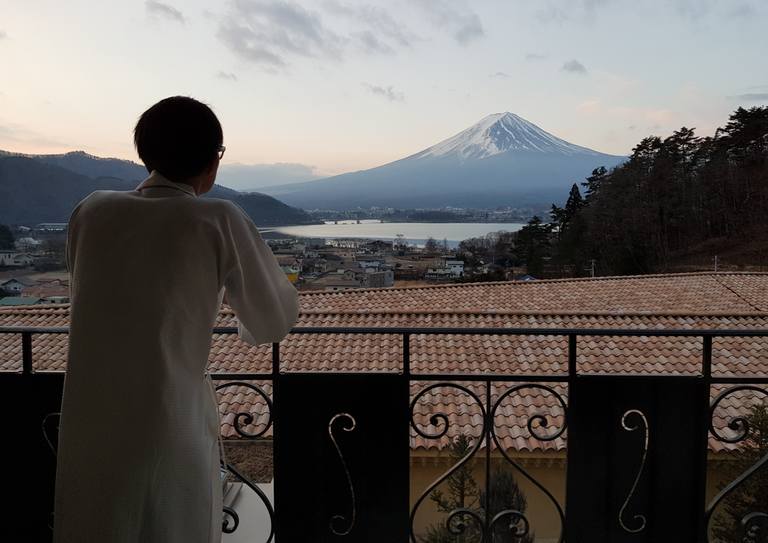 It was tough to take a selfie with Mt. Fuji in the back because of the back lighting.. So the photos were either we see Mt Fuji and we were dark, or vice versa.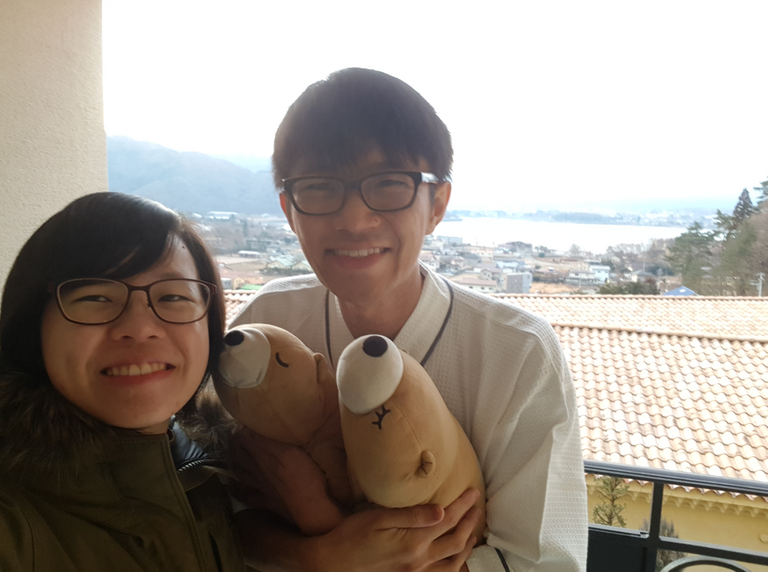 It was actually too cold for me to handle in just my pajamas so I had to wear my coat.
After about half an hour or so, we headed down to breakfast in the hopes of getting a better view at the hotel restaurant. And they had this prop there so we tried our best.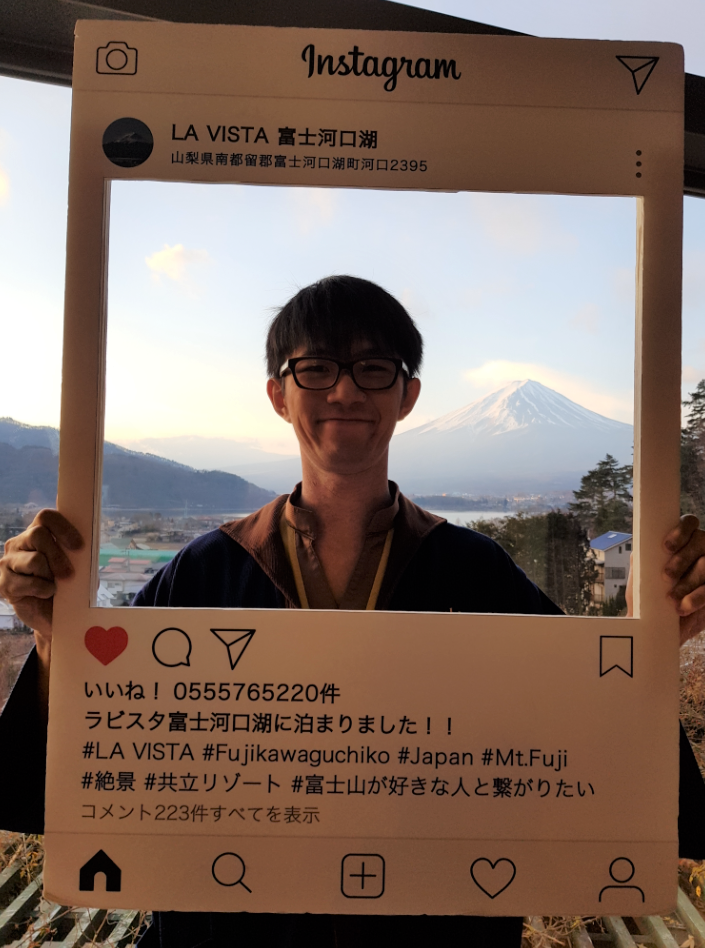 I also managed to get this awesome panorama without that ugly roof:
Then we were getting hungry so it was time to get some breakfast! We tore our eyes away from Mt. Fuji for a few minutes and went to check out the buffet! And it was pretty dang impressive!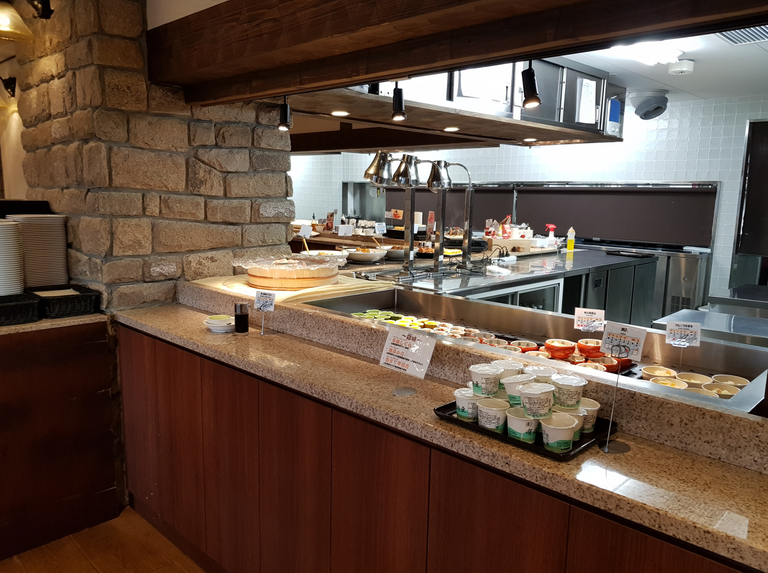 There was way too much to take pics of, so I just took a video! And luckily it wasn't crowded at all yet so we could peruse everything at our leisure.
I think I forgot to take a picture of the restaurant itself unfortunately, but thankfully Google has some photos and it looks pretty much like this: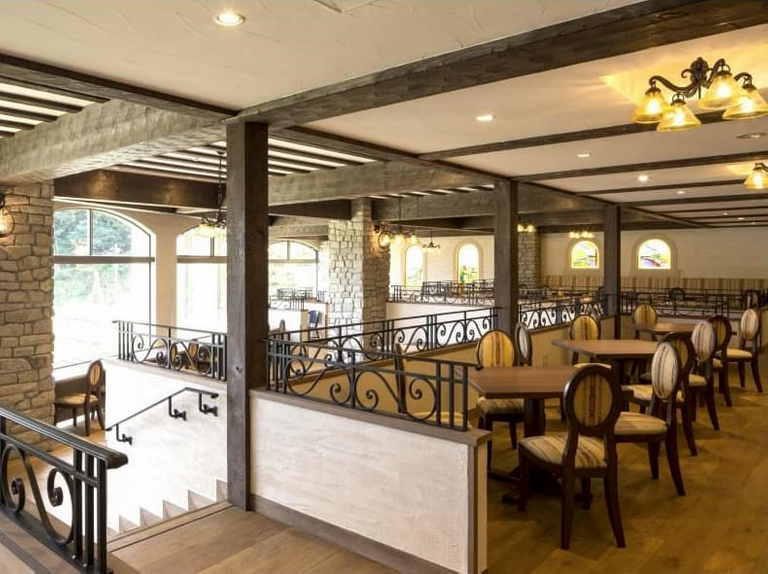 Source: Selected Ryokan
There were 2 levels with a lot of tables, and a balcony seating too. And we obviously went to sit by the balcony so we could enjoy the view. There were other guests coming in and we made sure to get the good seats.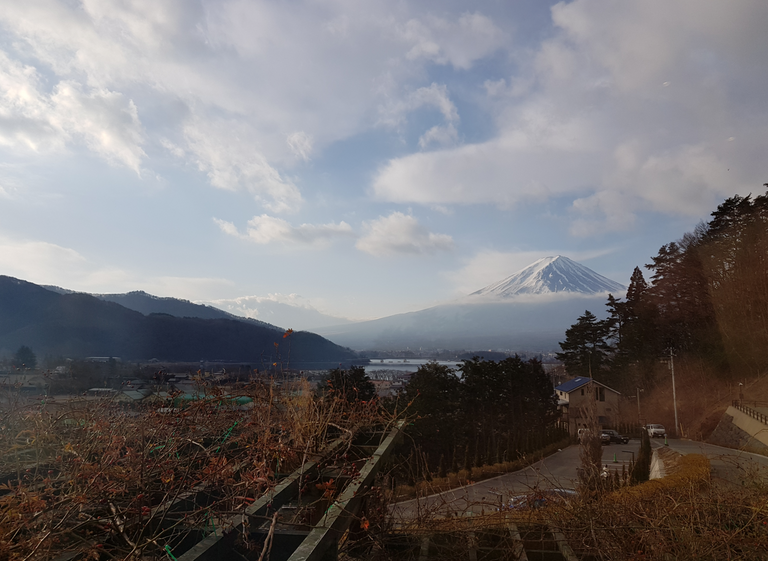 After a delicious and filling breakfast, we were soo stuffed when we went back to our room. And we still had some time left before we had to check-out, so we decided to head to the lake in the distance over there and take some nicer photos with Mt. Fuji!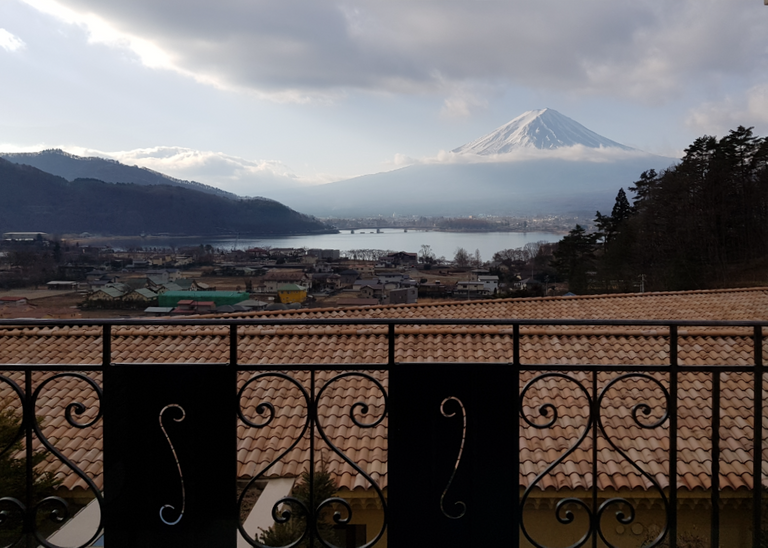 We had driven past here on the shuttle van from Fuji Q Highland so we knew it wasn't too far, and after checking Google Maps it was about a 10-15 minute walk away which wasn't too bad. So we headed out!
The weather was pretty sunny, but it made for some awesome pictures!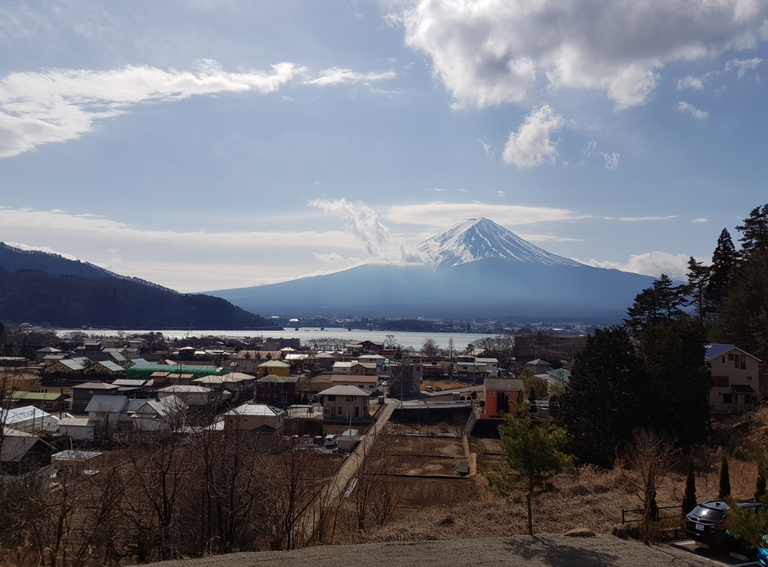 And there was even a perfectly placed chair in front too!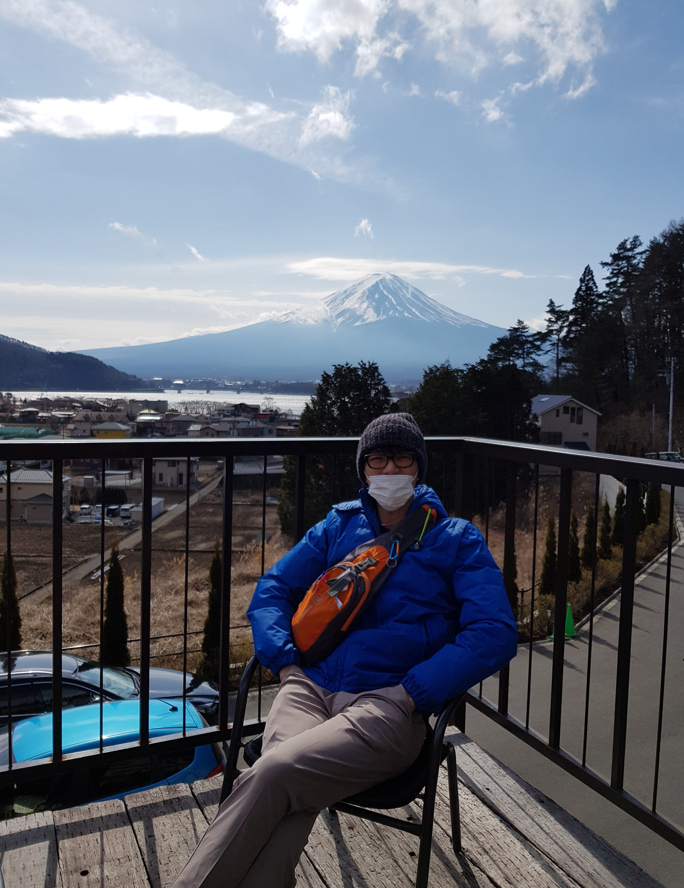 This was what the hotel looked like from the outside: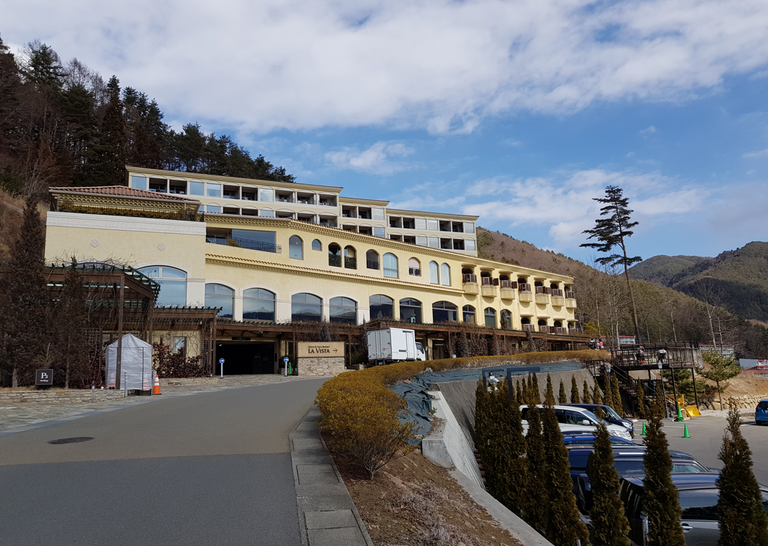 Even the surrounding scenery looked so beautiful! And the clouds looked so cool too!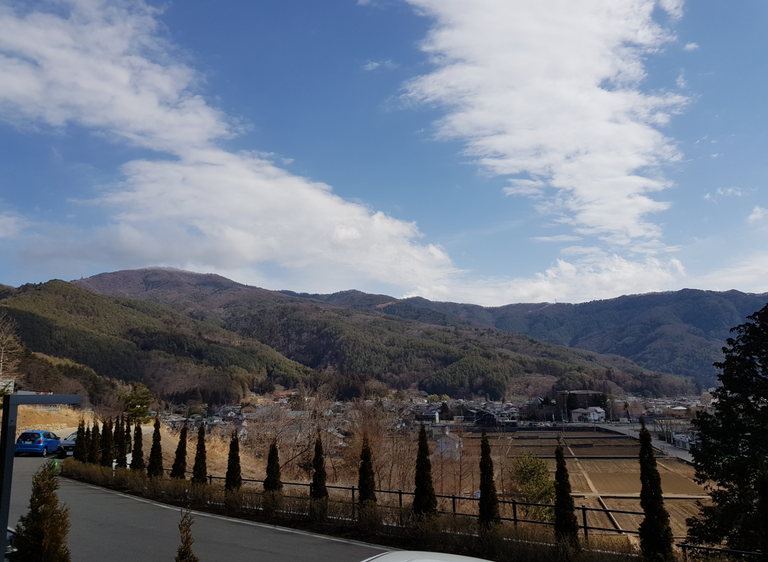 It was getting pretty warm, but we started making our way to the lake.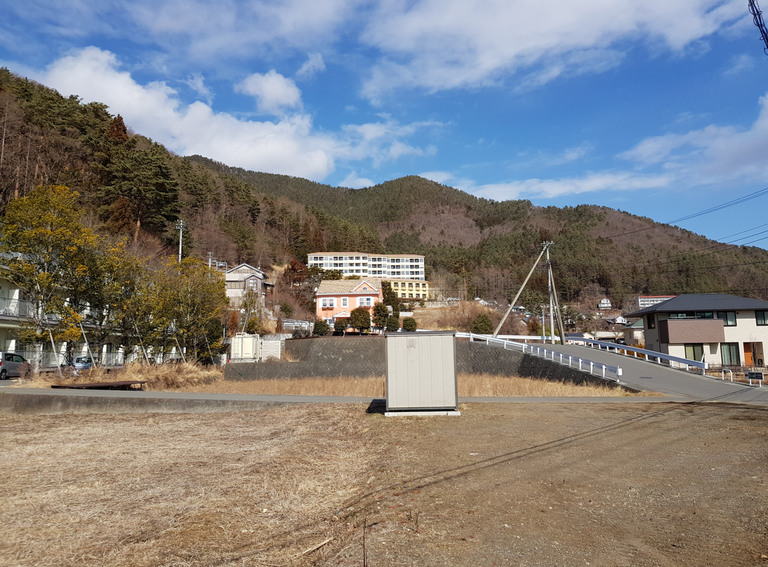 We were nearing the lake and there was a carpark there with a nice shrine: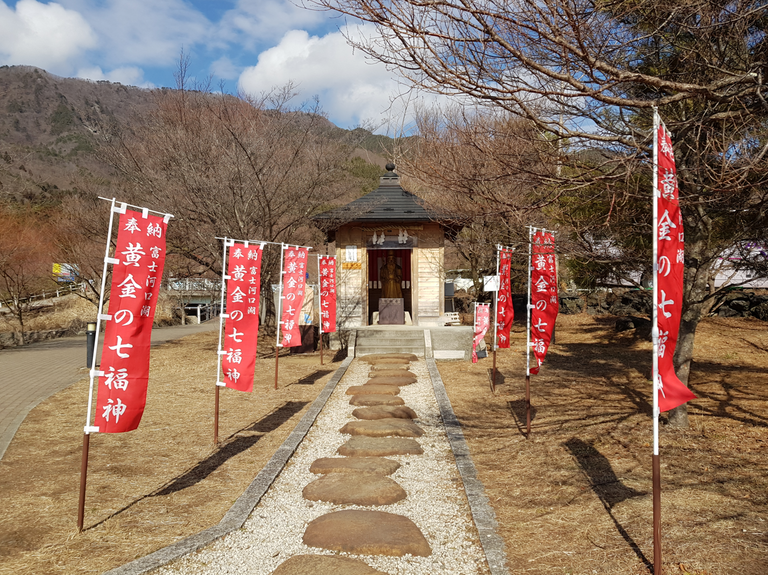 I'm not sure who this shrine is paying respects to, but and I didn't want to go near it to photograph in case it was disrespectful.
But eventually we made it to the lake!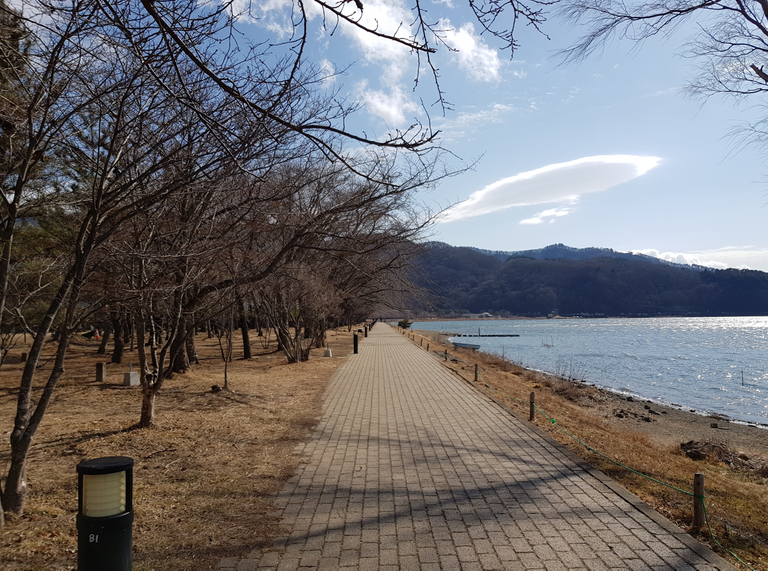 And the view was gorgeous! Man the way the sun reflected off the water too. It was really super windy over there though so we couldn't feel the heat here thankfully.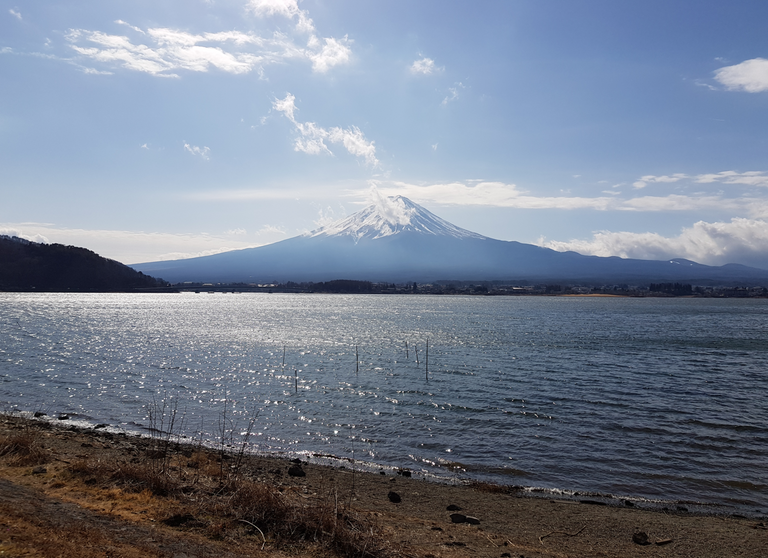 It was really hard to get a selfie again, since it was so windy and sunny we couldn't see the screen at all, so we just opted to take photos for each other instead.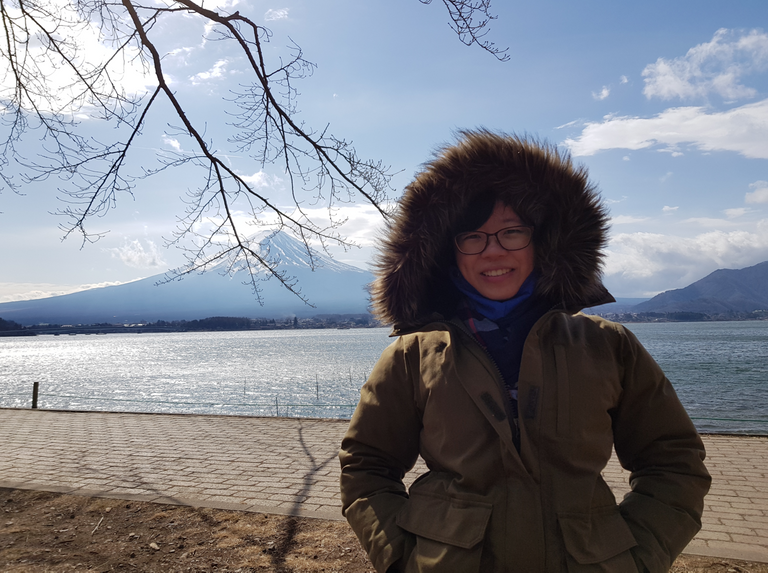 We were just sitting on a post too, since there weren't any chairs around.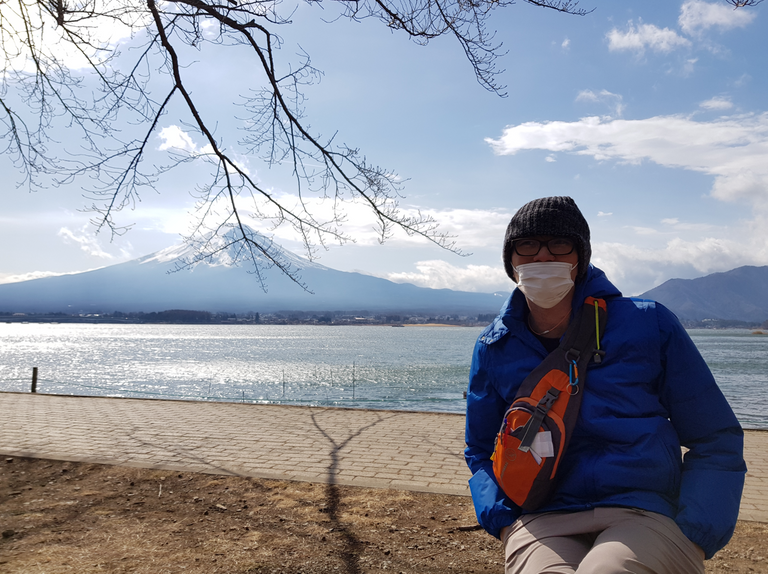 After a ton of photos (some of which were complete fails), we started making our way back to the hotel. And on the way back, we came across this very pretty manhole cover in this region too!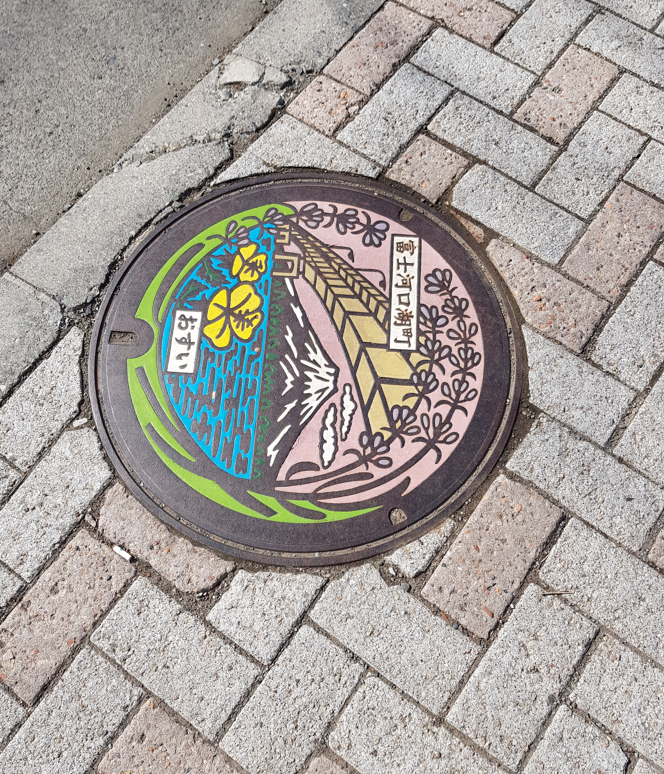 and I saw this very cool imprint of a maple leaf on the cement floor!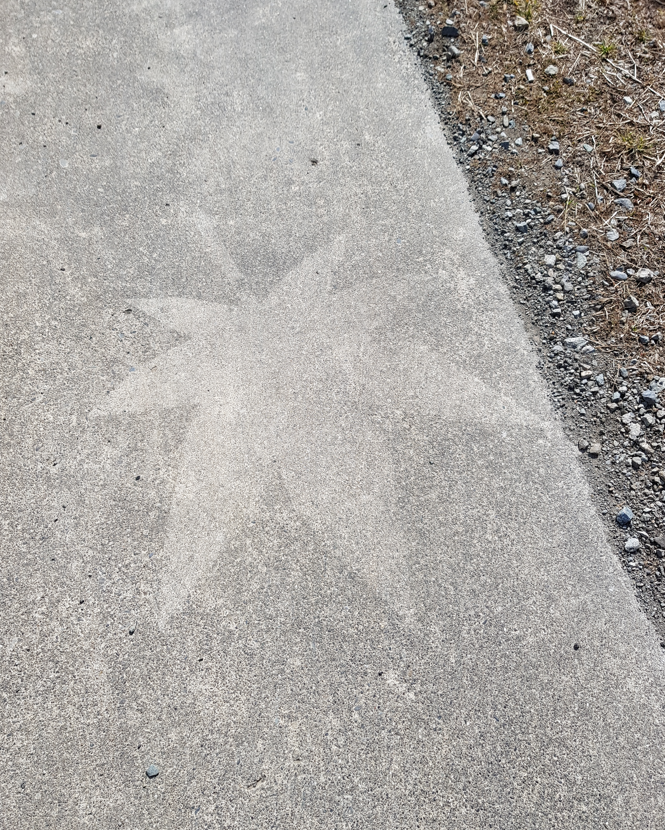 Here's another really cool panorama!

Eventually, we checked out of the hotel and took the hotel shuttle to the bus station where we would get the ride back to the city.
And omg the view on the way back was amazing!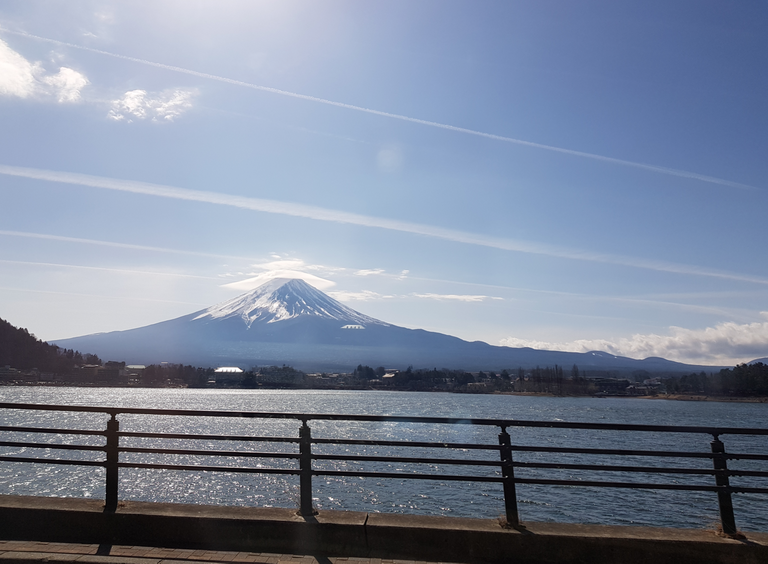 Lake kawaguchiko is definitely the place to go if you wanna see Mt Fuji up close. I remember researching where was the prime spot to view Mt Fuji, and I know Hakone is a place that gets mentioned a lot. But I think this place with the lake view makes it so special.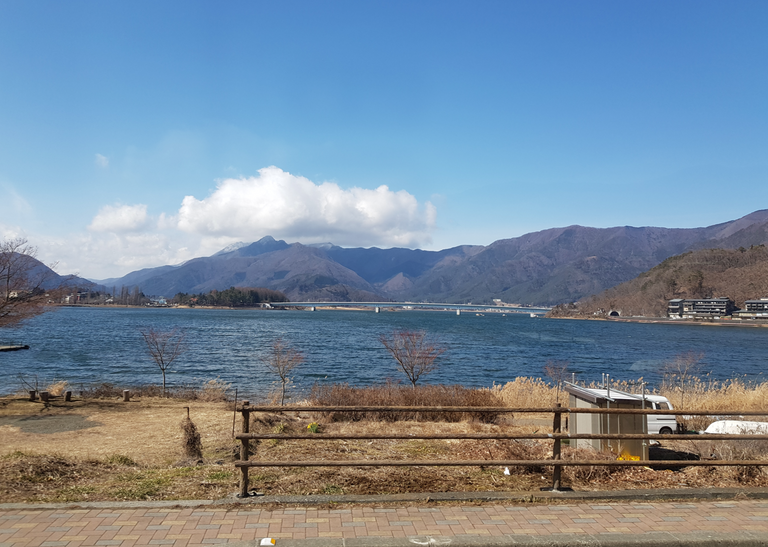 Eventually we arrived back at the bus station and awaited our bus to take us back to Tokyo. While waiting though, we walked around and enjoyed more of the view.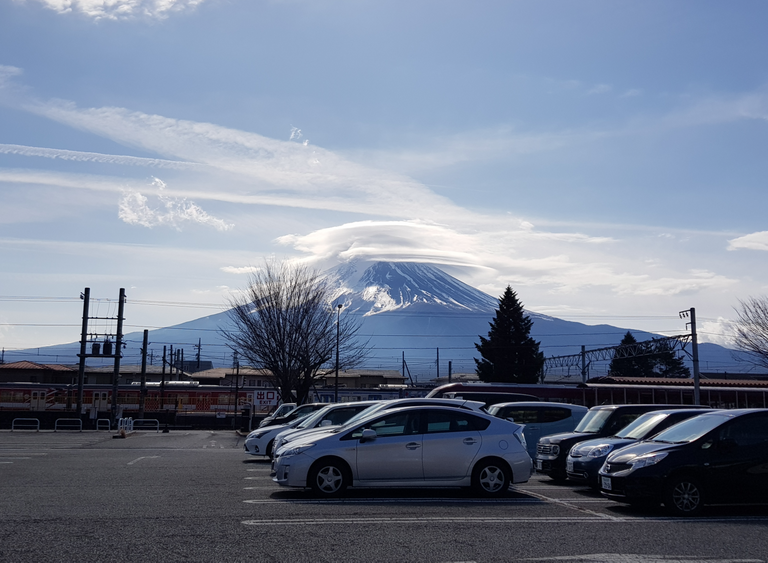 We were both really tired since we got up at 6am, so when the bus came we pretty much slept the whole way. It was about 3pm that we ended up in Shinjuku! And we saw a very familiar brand.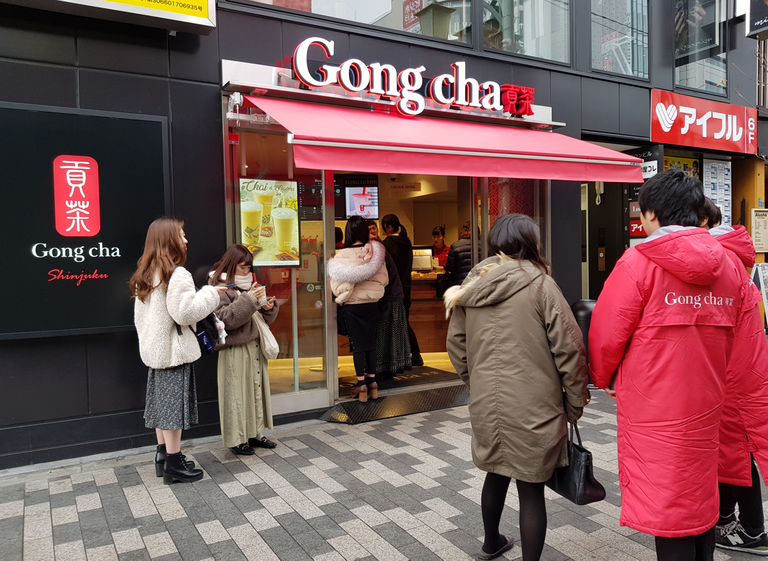 Gong cha is a bubble tea/boba brand that is a household name here in Singapore btw.
We were getting hungry so we grabbed a quick snack from Lotteria and shared a burger set meal!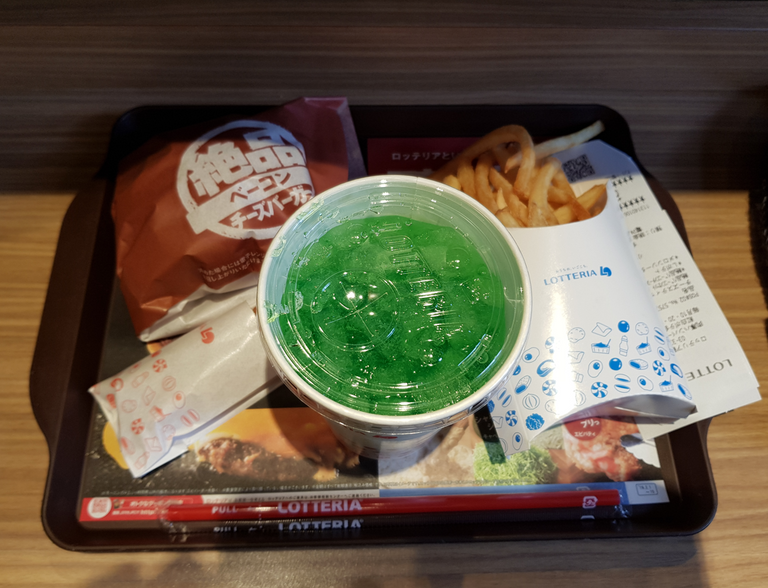 And of course it was my favourite bacon cheeseburger!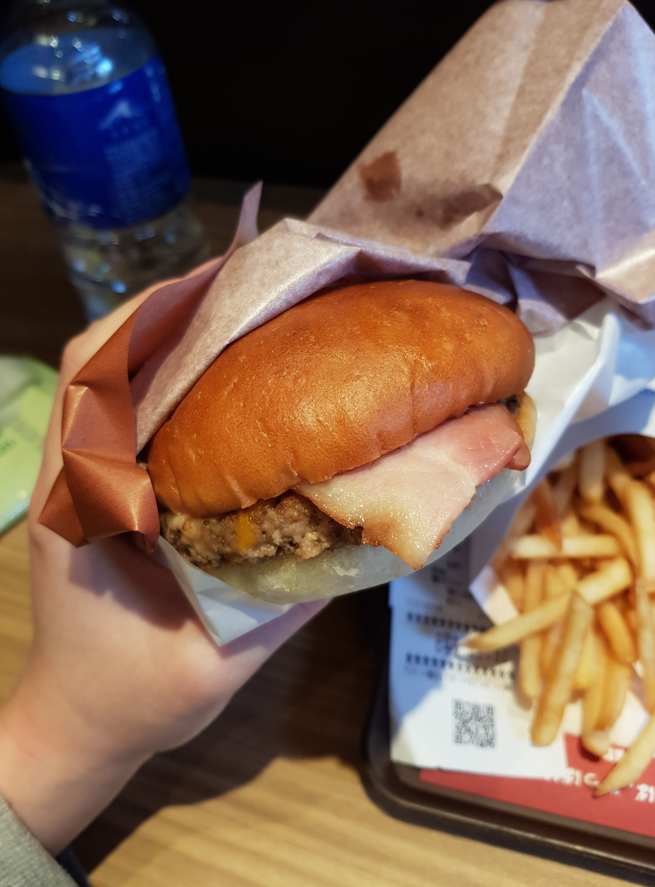 We also ordered our favourite mozzarella cheese sticks!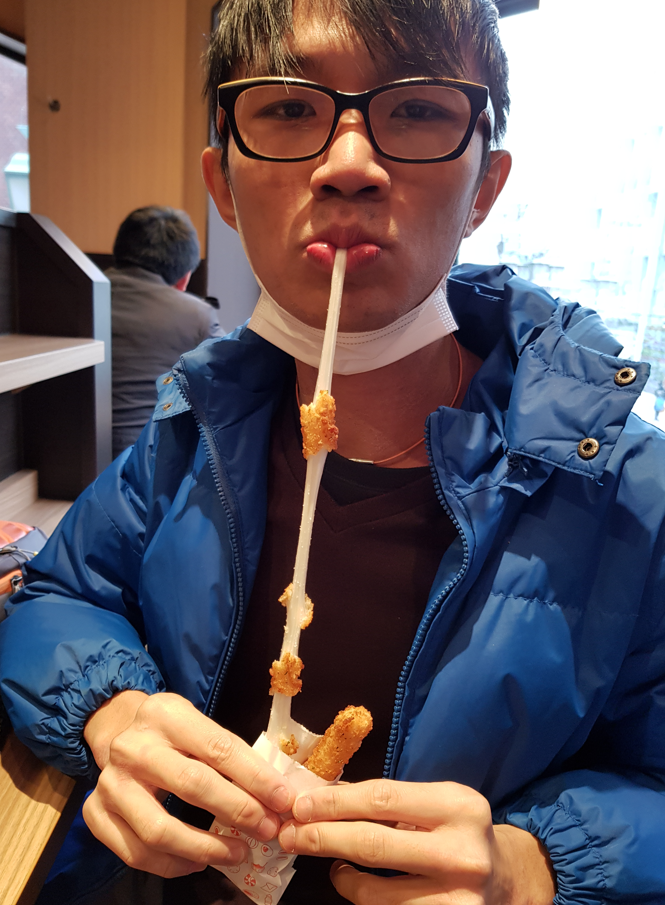 I remember that Lotteria being really packed and cramped even at such odd timings on a Friday, so we made sure not to stick around longer than we had to,

After that we headed to the arcade and of course, Sean played some DDR games.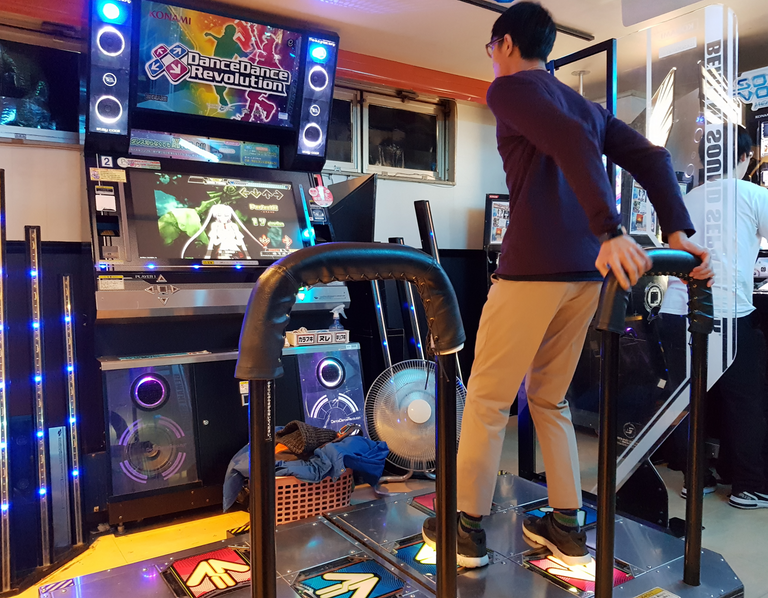 Then we went shopping for a bit at one of my favourite stationery stores - Tokyu Hands! And we saw some curious merch there: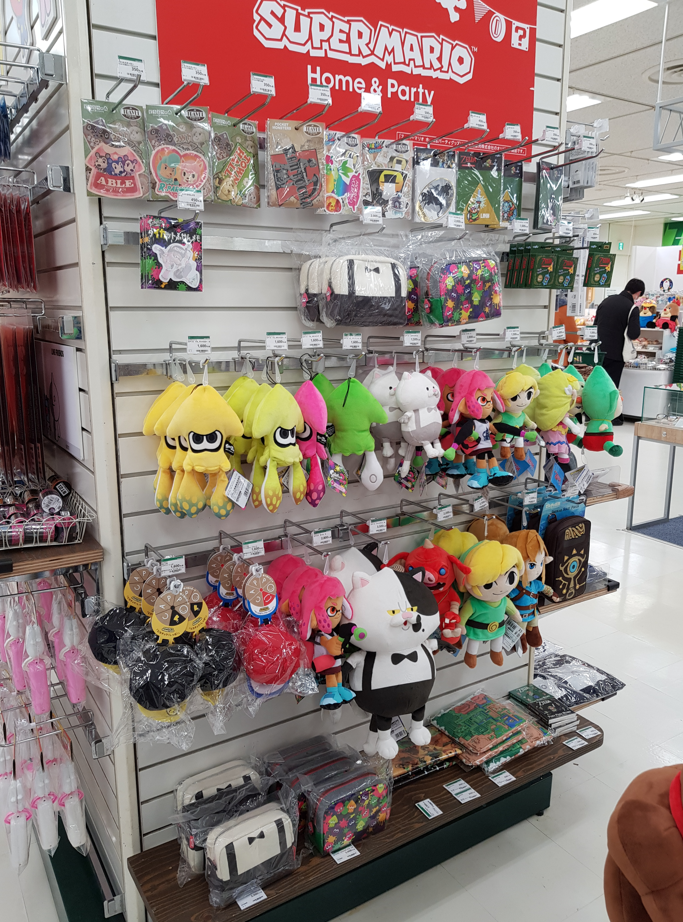 There was so much Mario merch!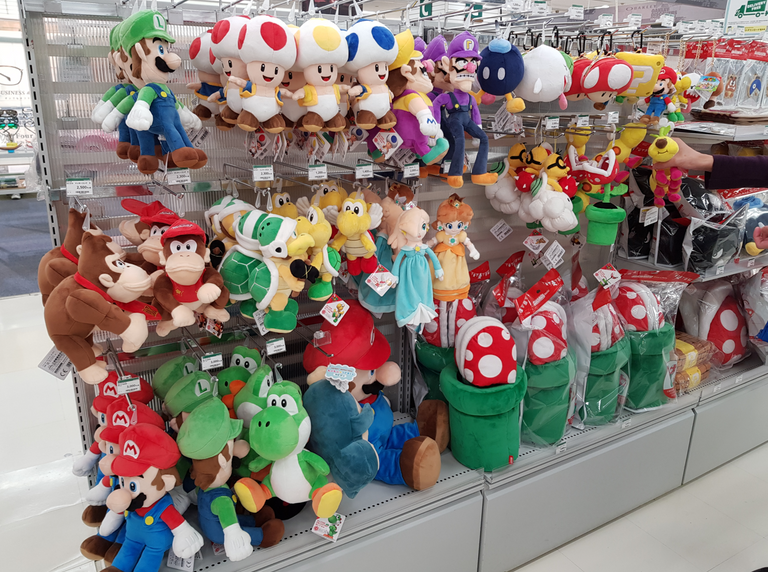 I was so tempted to buy some of it, but then my practical brain reminded me of where the hecc would I put them.. sigh
We also saw these really adorable kitties that turned out to be a keyboard?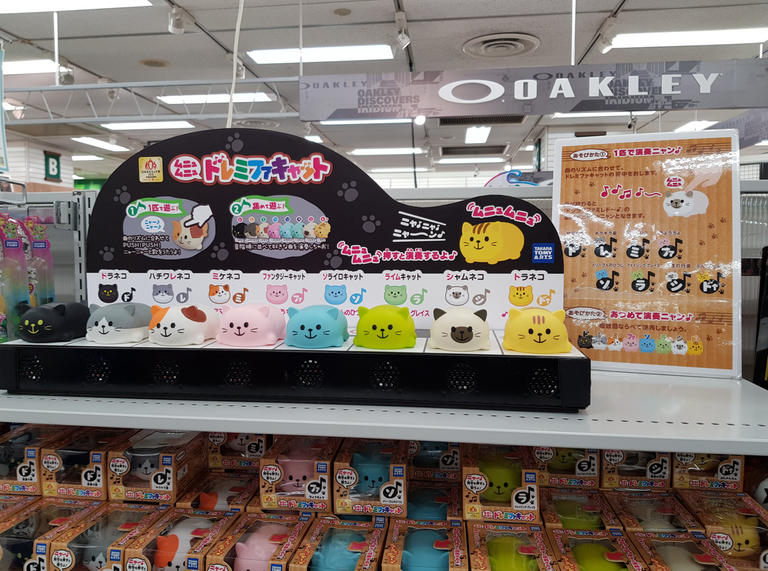 They were made of rubber and when you poked them on the backs they'd make a sound! It was so cute!

There was also another really cool display of manhole covers and what appears to be coasters modeled after the manholes? What a cool idea!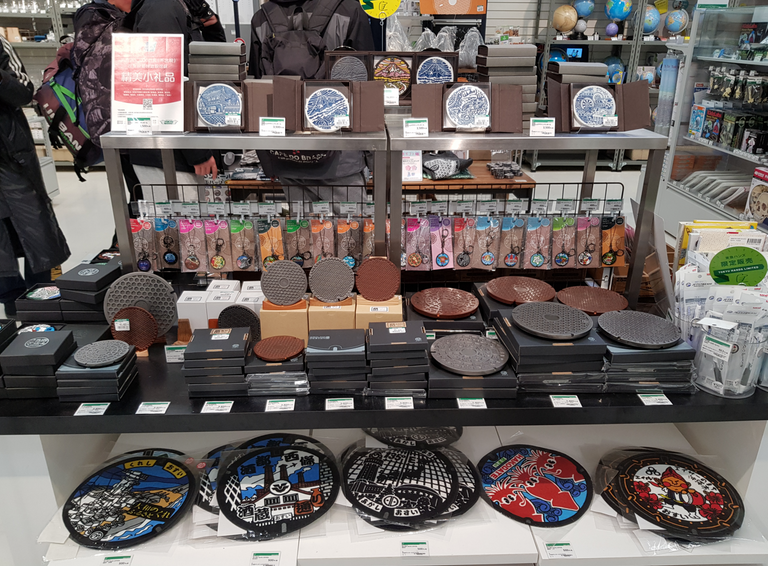 I think I posted about a similar exhibition on one of our previous trips to Japan, but it was so coo to see anime designed manhole covers too!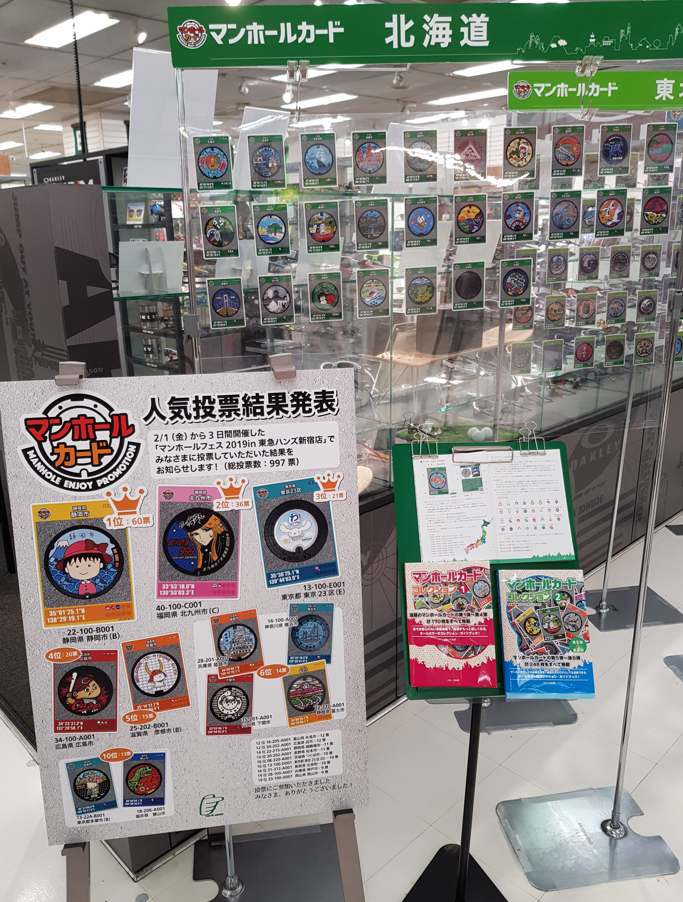 But they showed the designs from every region and it was so interesting!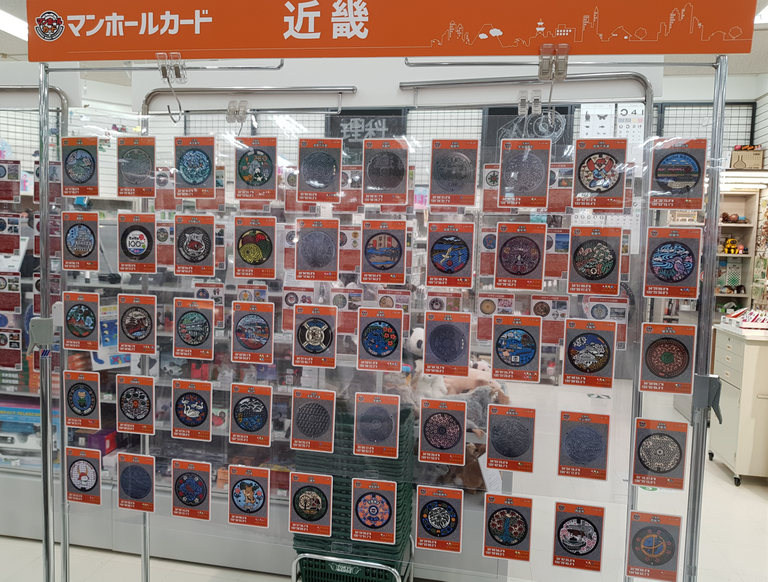 I think I once read of some people who were legit manhole cover enthusiasts in Japan who went out in search of each unique design to photograph them! That sounds like such a fun trip not gonna lie.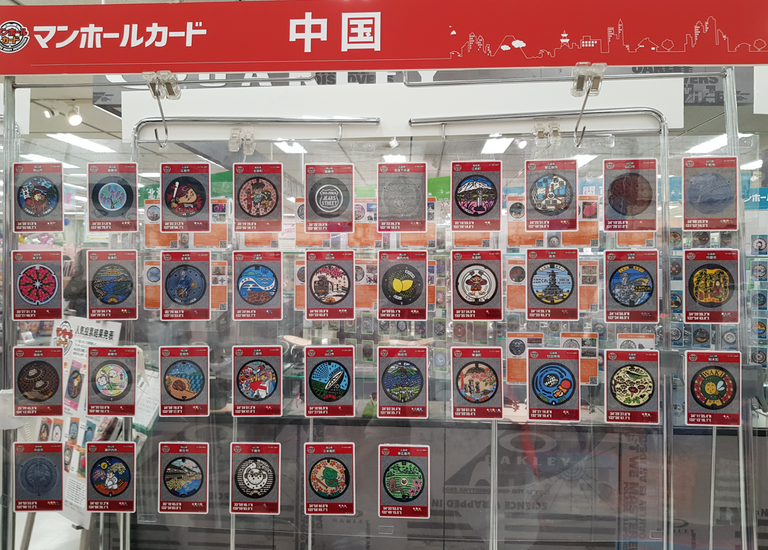 There was even some very expensive Snoopy stuff and snacks!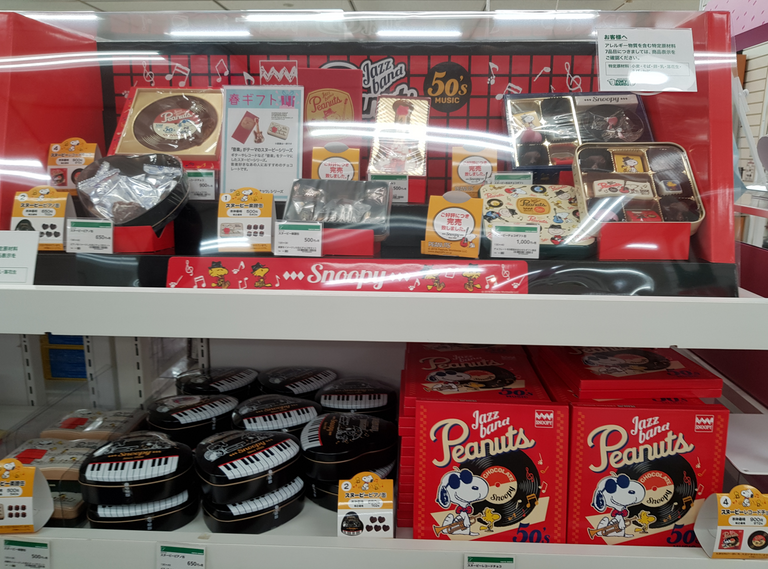 And of course we had to check out the very adorable stickers they had!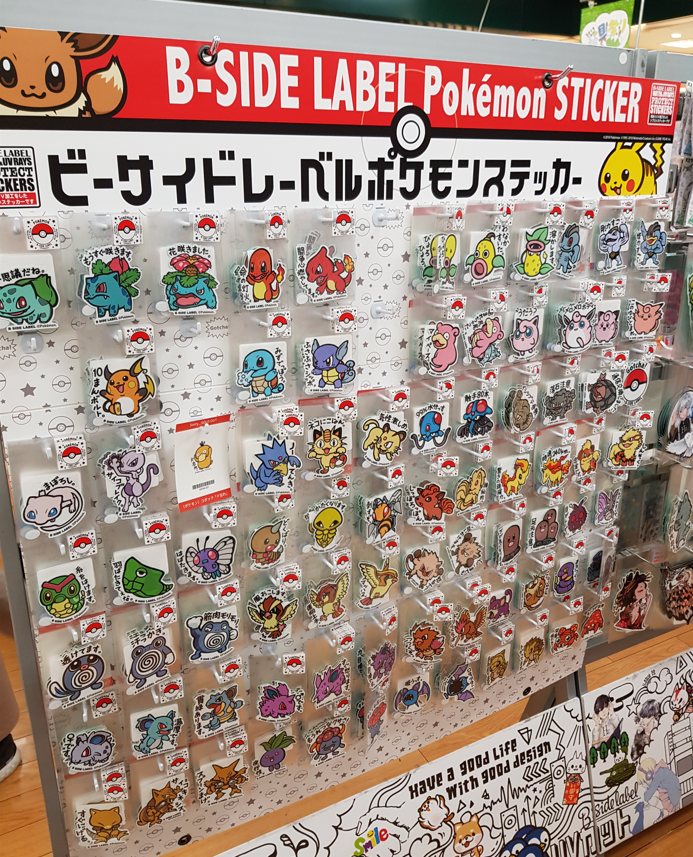 And they even had one of my favourite characters - Phoenix Wright from Ace Attorney!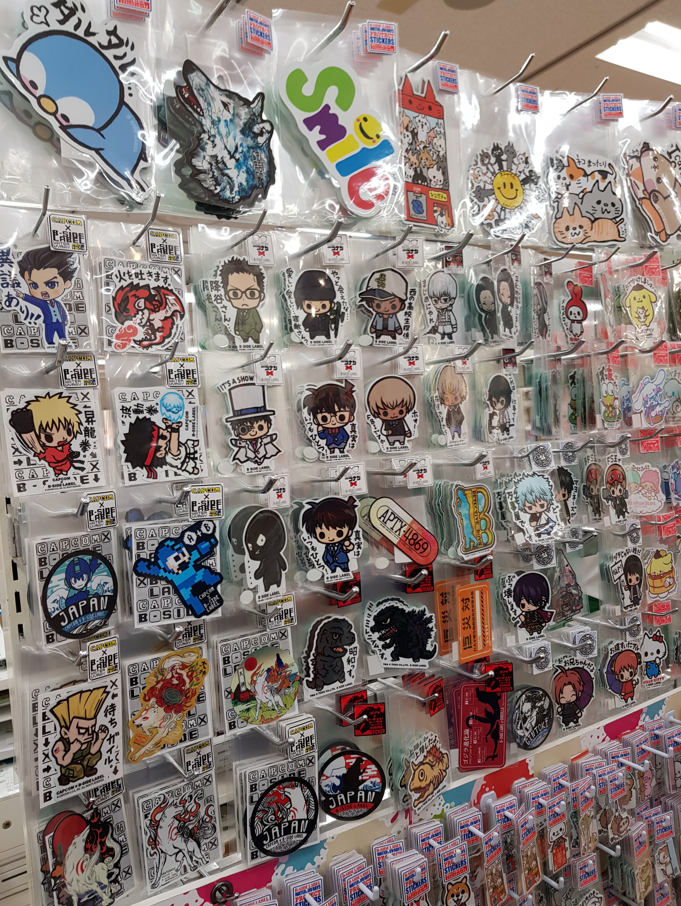 After walking around for quite a bit, we met up with one of our friends who was on a student exchange here, and went to dinner together! I think this was the first time we ate at this place, but it soon became all of our favourite mazesoba places! Or technically, abura soba places I should say.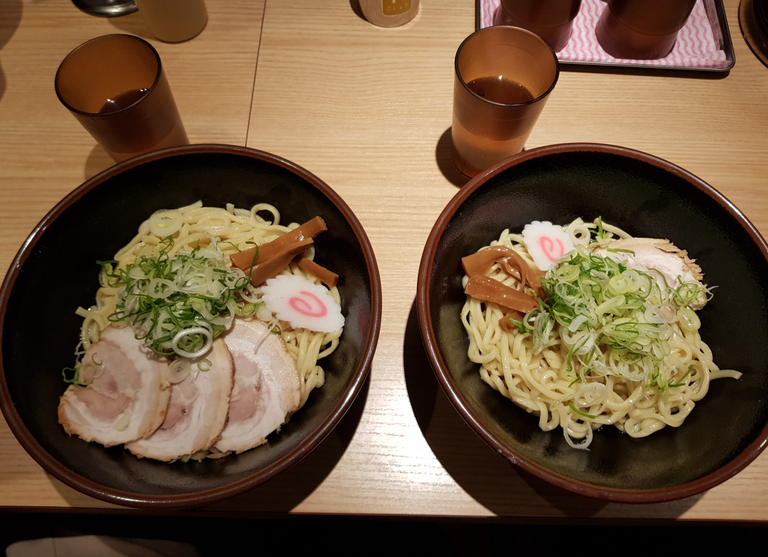 And it was soo delicious! We definitely had a great meal here! I posted about this place before long long time ago so if you're interested go check it out!
Anyway I think that's all for this week! Sorry for the long post and hope you enjoyed all the Fuji pics!

Thanks so much for reading!

To find out more about me, check out my intro post here!
---
Check out my previous post in this series!
TacoCat's Travels #128 (Japan 6.0): Gettin' Hot in Private Onsen? ♨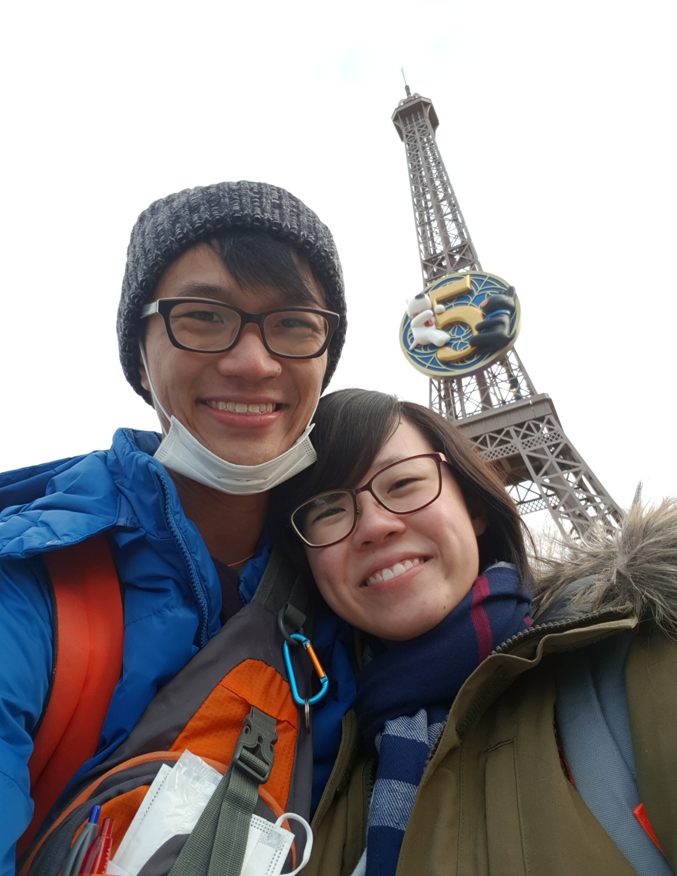 ---
View this post on TravelFeed for the best experience.