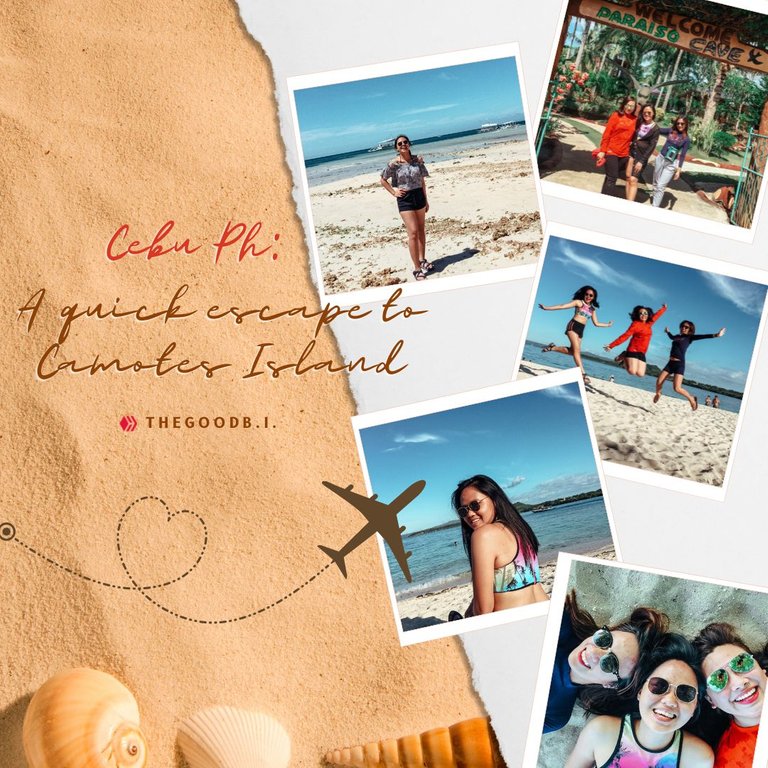 Jaya here 👋 Wanna join me and my friends as we go back to our Camotes Island experience? Okay? Then let's go 😊
For people living in downtown Cebu, island hopping is a must to freshen up and chill from urban life. Good thing that Cebu just have what we want, a lot actually hahaha. One of that is Camotes island, a boat away from mainland.
We woke up so early in the morning (4 am) to ride the first bus trip going to Danao (5 am). It was a one hour travel to the port, but our boat trip is still scheduled at 10am, so we were still kinda early. We waited patiently until it's our time to board the Roro in going to the island.
We arrived at Camotes Island just in time for lunch.🍴 But first, we still rode a tricycle going to Santiago Bay where the place where we'll sleep is near. We ate our lunch right away so that we can still have a lot of places to roam around the island. We rented two motorcycles for this.🙂
---
𝒫𝒶𝓇𝒶𝒾𝓈𝑜 𝒞𝒶𝓋𝑒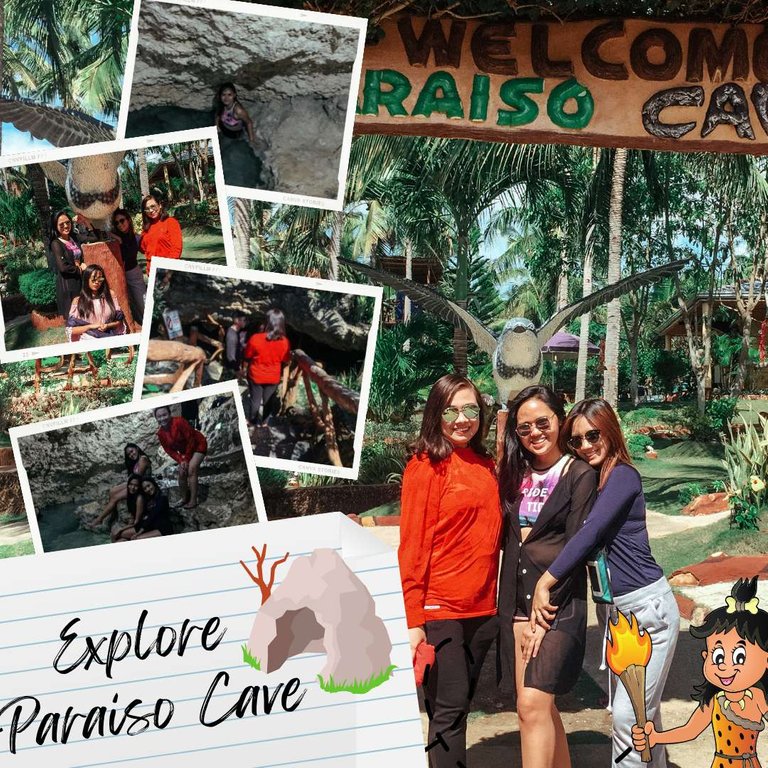 Our first stop is this cave, one of the many in Camotes Island. Went to this place to swim a bit and have our photos taken, then left after how many minutes to go to our next destination. Opens 8am to 5pm everyday with an entrance fee of less than $1.
We went to Heaven's Cave after Paraiso but there's an unexpected brownout when we arrived there, so we decided to go first to Tulang Diot (which is just a boat away). Then, we went back to Heaven's Cave again. Then heaven's cave back to Santiago Bay and ate our dinner.
---
𝒯𝓊𝓁𝒶𝓃𝑔 𝒟𝒾𝑜𝓉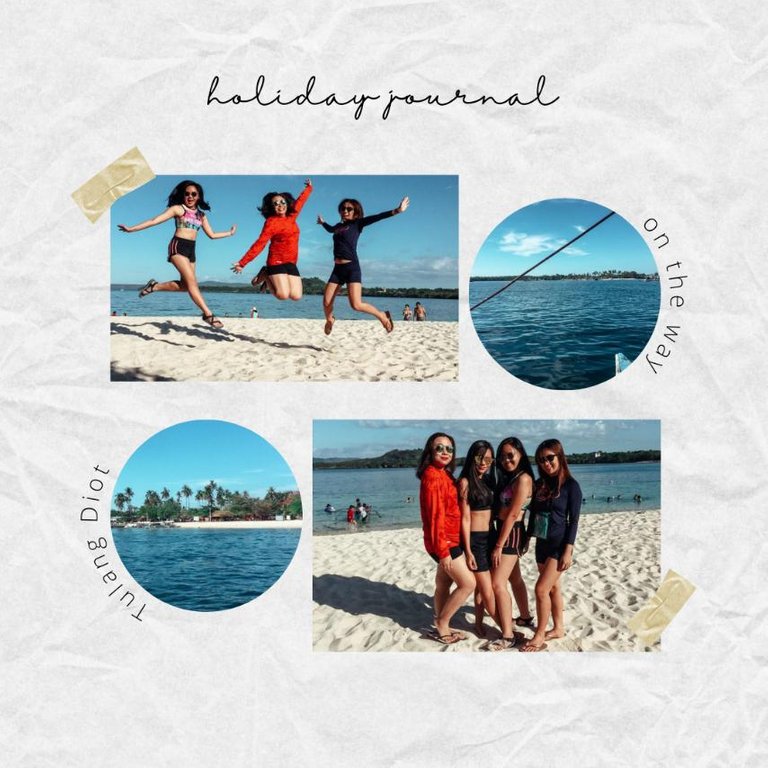 The white sand beach of Camotes.🐚
This is an island in Camotes not so far away from main Camotes Island. Just need to ride a boat which costs around $1 back and forth - per person. They also have tables, tents, cottage and other things for swimming for you to have the choice to rent.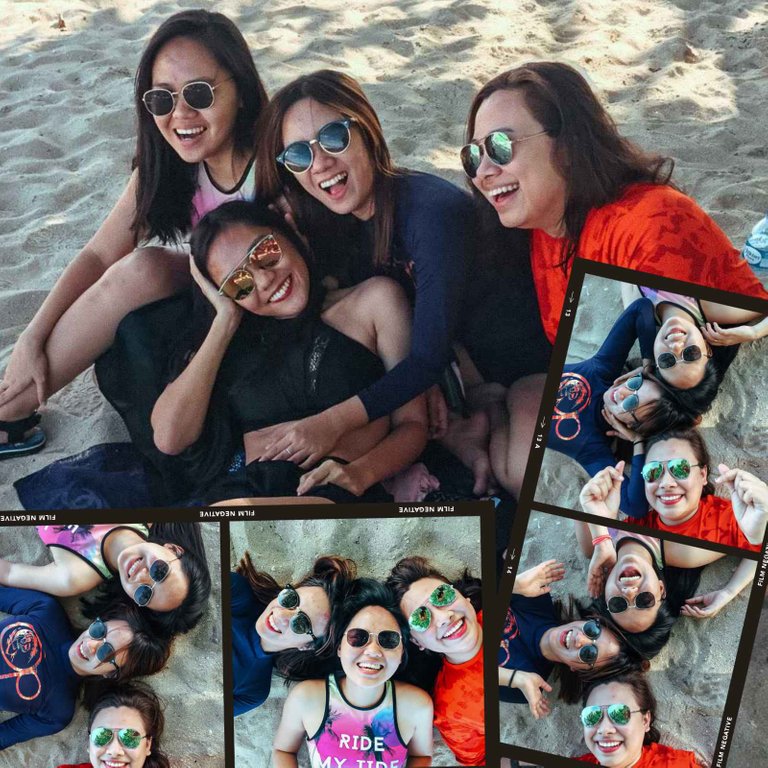 ---
𝐻𝑒𝒶𝓋𝑒𝓃'𝓈 𝒞𝒶𝓋𝑒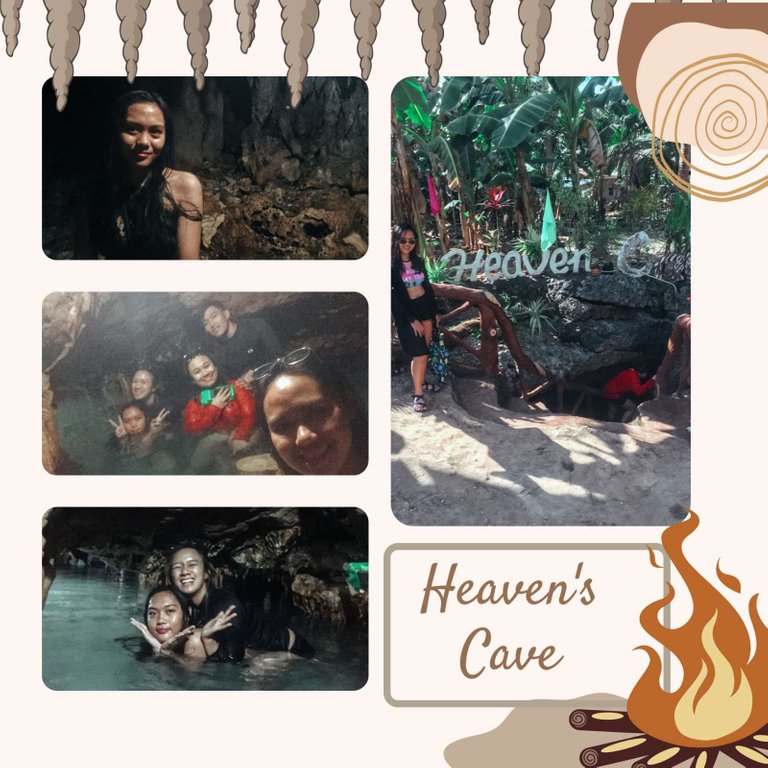 A cave underground. Just like in the first cave we've visited, this one is a must visit too. Same operating hours and almost same entrance fee. Just look at our pics above, a heaven on Earth indeeeeed.
---
𝒮𝓉𝒶𝓇𝑔𝒶𝓏𝒾𝓃𝑔 𝒷𝓎 𝓉𝒽𝑒 𝒮𝑒𝒶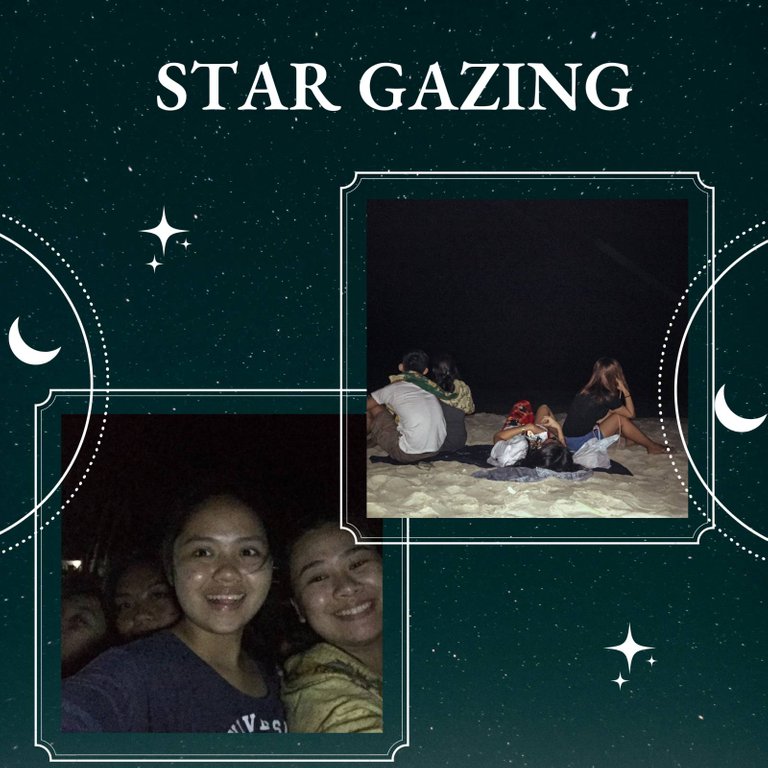 We enjoyed looking up at the stars, thankful that we're together. Stargazing with your friends and having intimate talks is sure a nice way to end the day. 🌙
While talking under the stars at night, we decided to watch the sun rise early morning the next day.
Next day came and we were really excited, but… plot twist - the sun rose on the other side of the island hahaha. Sadtt 😭😂. But anyway, we still looked forward for the last day of our stay here in the island.
---
𝒮𝒶𝓃𝓉𝒾𝒶𝑔𝑜 𝐵𝒶𝓎 𝒢𝒶𝓇𝒹𝑒𝓃 𝒶𝓃𝒹 𝑅𝑒𝓈𝑜𝓇𝓉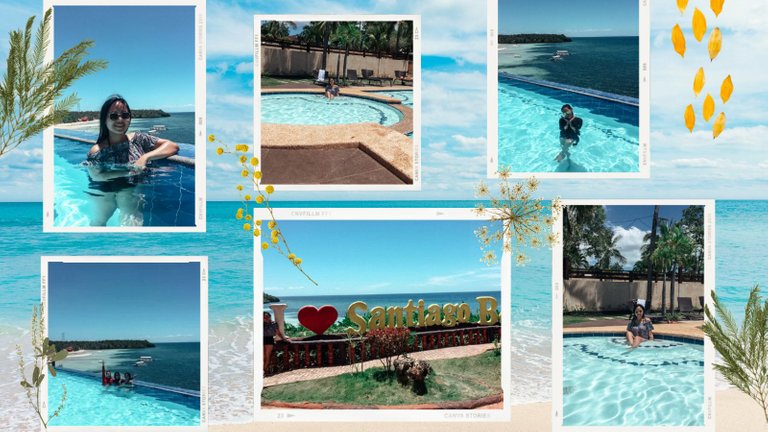 We walked our way from Seabay Guest House to a Garden & Resort place. The place is really near us so why miss the chance to have picture taking sessions with friends here? Hahaha. We paid PHP 100 / less than $2. We can already use the pool all we want and take pictures at their elegant garden.
---
𝒮𝒶𝓃𝓉𝒾𝒶𝑔𝑜 𝐵𝒶𝓎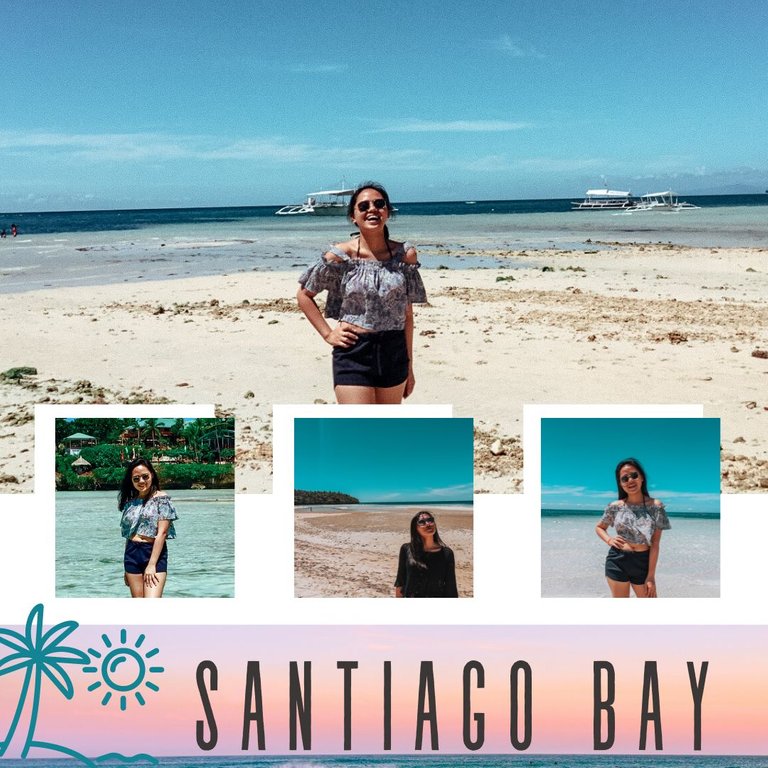 Since we were staying just in front of the Santiago Bay, might as well enjoy the beauty of it before going home. Sadly, we weren't able to swim on the beach due to low tide. But that's okay, just seeing its enchanting beauty is already enough. 😍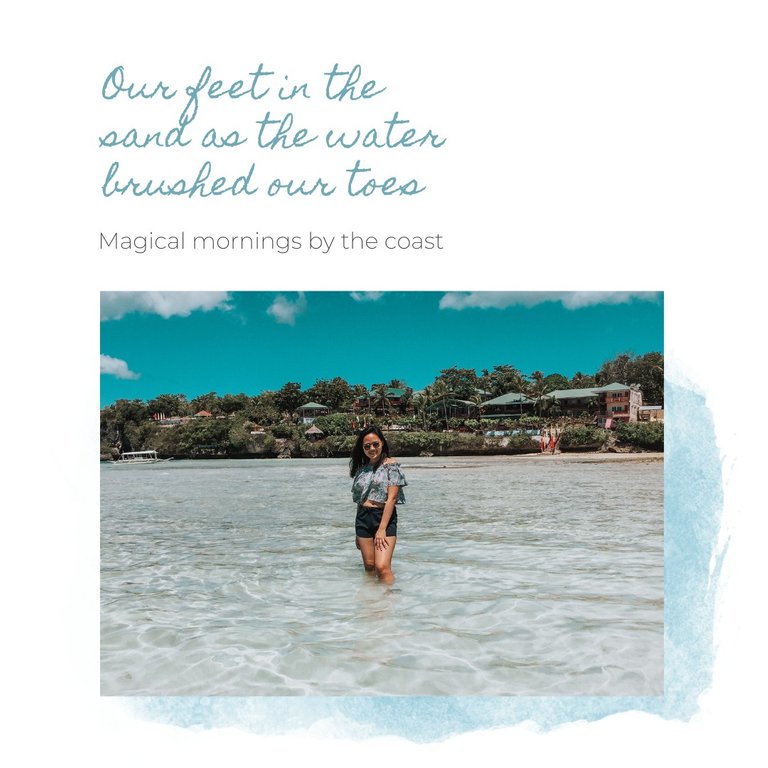 ---
𝐹𝑜𝑜𝒹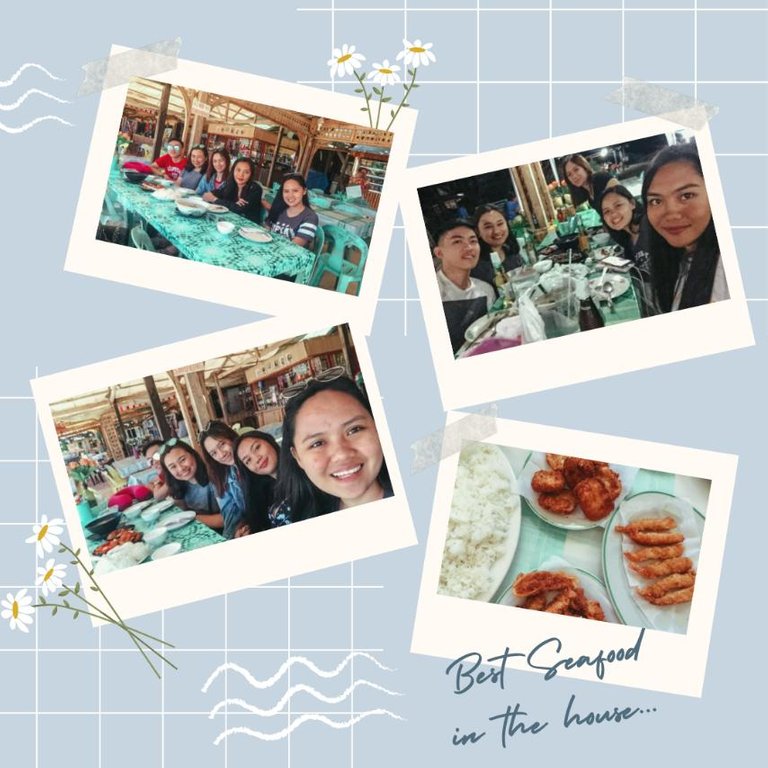 We had someone from the Seabay Guest House to cook the foods we brought with us. Our lunch was our company's very own: NEW YORKER Hotdogs and VIRGINIA's frozen seafood products like Tempura, Shrimp Tofu, and Seafood Stix. Yuuuuuummy 😋
Then when the night came, we simply ate at the local restaurant near the bay.
---
𝒮𝑒𝒶𝒷𝒶𝓎 𝒢𝓊𝑒𝓈𝓉 𝐻𝑜𝓊𝓈𝑒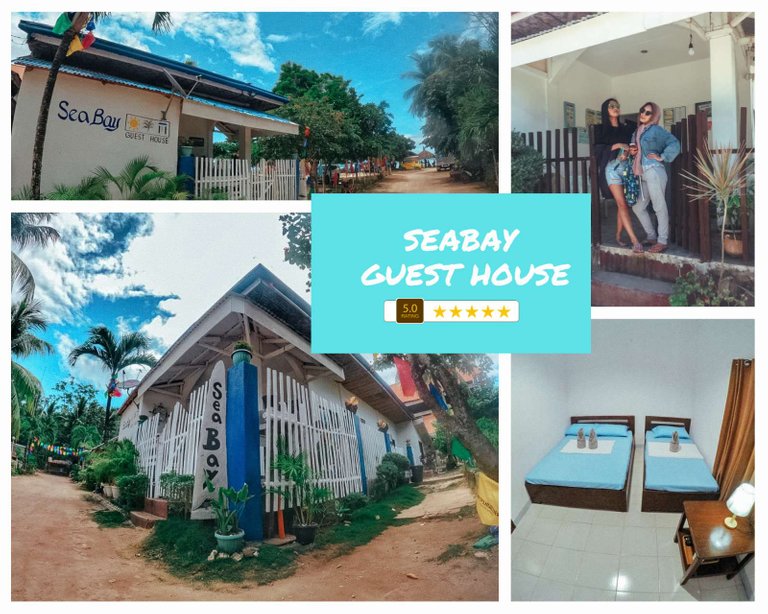 Photo credits: Seabay Guest House Facebook Page
This is where we slept. We were welcomed by the owner of the house with a smile. Felt so at home. The fee for a one-day stay for the house is P1, 500 but the owner said that because we're a group, he gave a discount and it became P1, 200 only / $23.70.
We can't cook at the kitchen by ourselves but we can have someone from the house to cook it for us. We gave our rice and raw foods to them to cook for P100 / $2.
Our overall stay in this house is excellent. 5 stars ⭐️.
---
𝐻𝑜𝓌 𝒯𝑜 𝒢𝑒𝓉 𝒯𝒽𝑒𝓇𝑒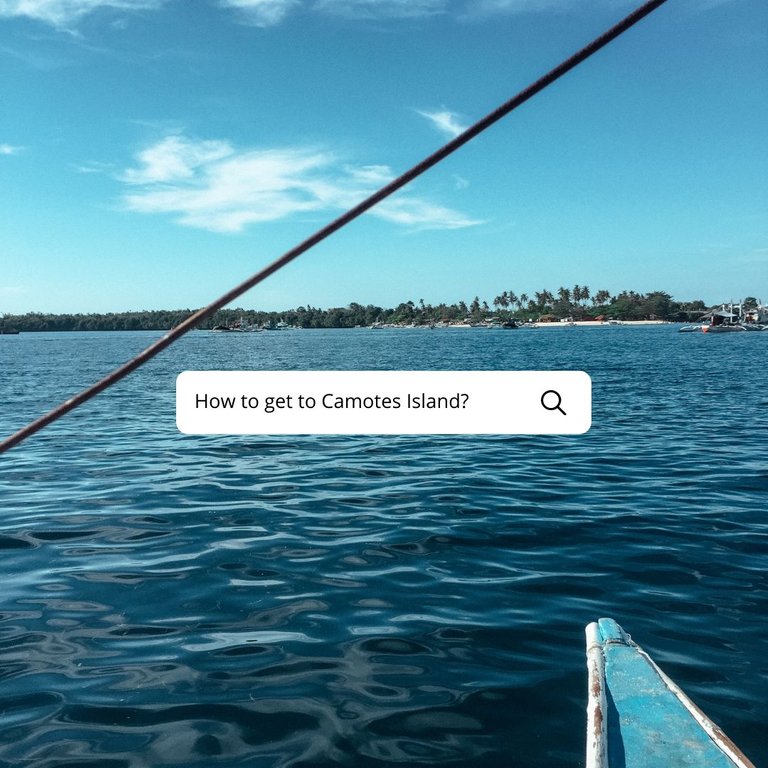 You can go to Camotes Island by buying a tour package but you can also just do it yourself (DIY). We prefer that latter because it's nice to be lost in a paradise hehe, and you can personalize the places you'll visit and the amount of time you'll stay there.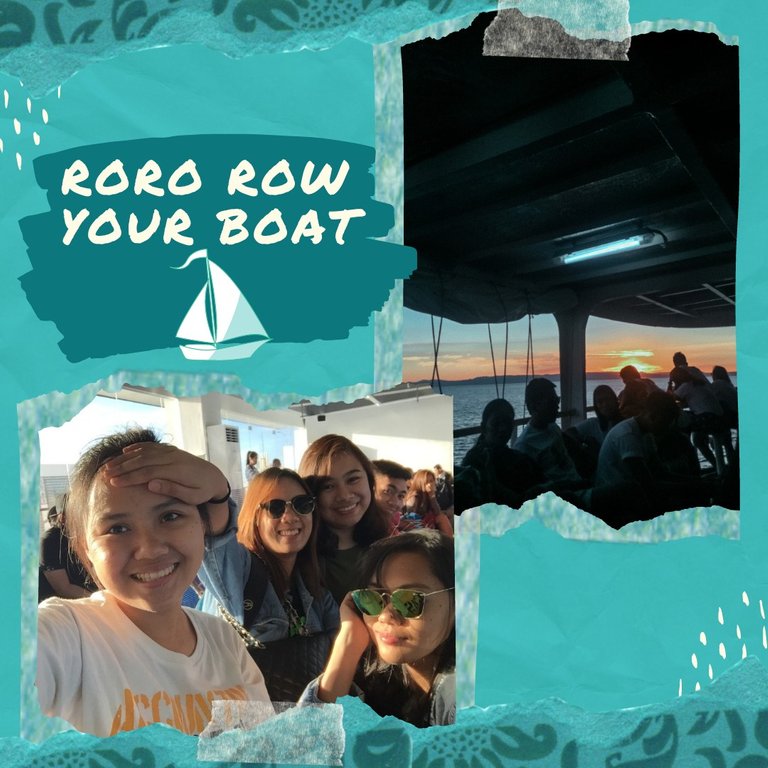 Below is our DIY 😊:
4 am at North Bus Terminal
5 am departure to Danao Port (1hour travel time)
10 am boat trip schedule going to Camotes
12 pm arrived safely at this tourist spot.
1 pm rented motorcycles for our tour around, our 1st stop is the Paraiso Cave
2 pm boat trip going to Tulang Diot, Camotes
4 pm went to Heaven's Cave
5 pm back to Seabay Guest House
Morning the next day, went swimming at Santiago Bay Garden and Resort then enjoy the beautiful view of the Santiago Bay
Afternoon, went back to mainland Cebu, bye Camotes 👋
---
We were exhausted by the end of this trip because of all those rides and stuff. And to make things worse, we weren't able to find any passing bus or jeep going to Cebu City when we arrived at Danao Port from Camotes.
Imagine being so drained yet we still can't rest hahaha. We can't estimate how far we've walked first before we were able to ride one. WAAAAAH 🥺 but know that it's all worth it ❤️. Part of the DIY experience hahaha.
Our tiredness can't measure as to how great our experience in Camotes Island was. Hope to bring my family here next time. ❤️
---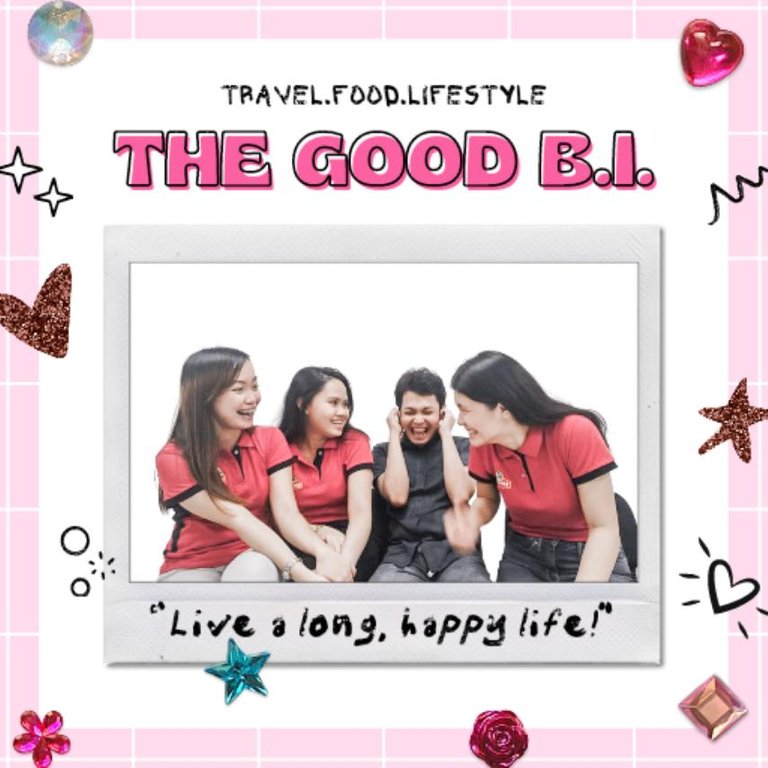 THANKS FOR READING THIS POST!
THE GOOD B.I. is a group of 4 employees-friends from Cebu City wanting to share their adventures and random ideas with everyone.
The group's future stories to tell will be so vast and diverse. Imagine having four brains to share different ideas and might end up in a disagreement. A feat that others might be so fearful to do, but they believe that it is what will make their posts more exceptional and remarkable.
If you want to see more posts from @thegoodbi - an upvote, comment, follow, and reblog would mean a lot to them. It would motivate them and learn more from their audience. Thank you and let us all keep safe. 😷