Very close to the colonial center of Caracas, capital of Venezuela and within the Altagracia parish, is the Foro Libertador, an open space lined with large trees and gardens, squares and emblematic buildings of this city.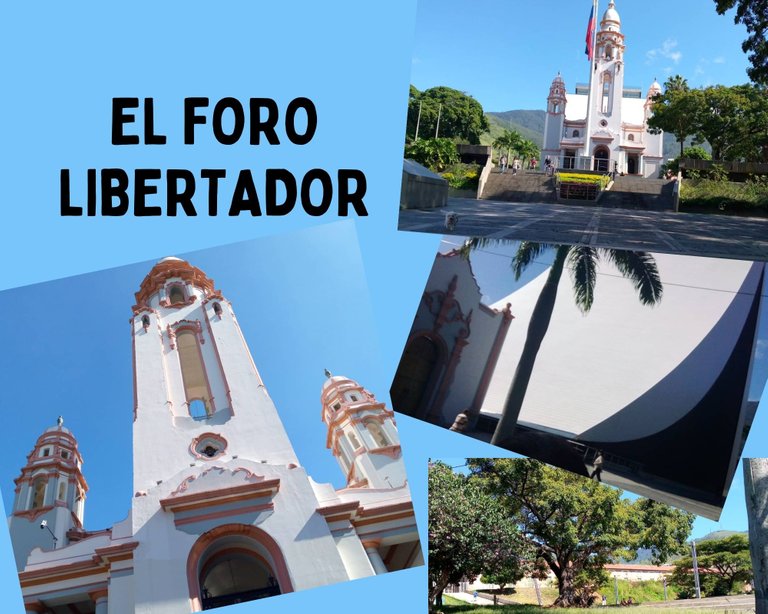 To get to the Foro Libertador it is necessary to get to the center of Caracas, right where Plaza Bolivar is, and walk 8 blocks north. It may seem far, but in reality the route is very nice. It is a long boulevard lined with large trees that refresh the place. Along the way you will find old houses, museums, cafes with large central patios where you can have a cup of coffee and continue your walk.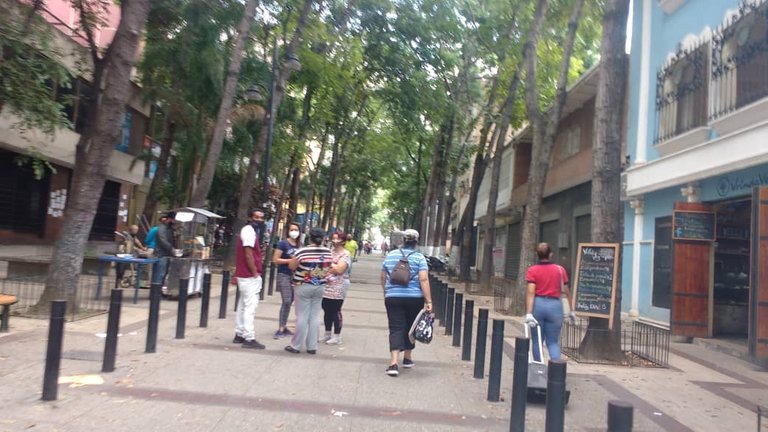 The boulevard on the way to the Foro Libertador
You will know you are arriving at the Foro Libertador, when you see a large imposing church with a big mountain behind it. That church is the National Pantheon, formerly known as the Santísima Trinidad Church, where the remains of the Liberator Simón Bolívar, independence heroes and other emblematic figures of Venezuelan history currently rest.
In the Foro Libertador you will find in order of arrival from the South: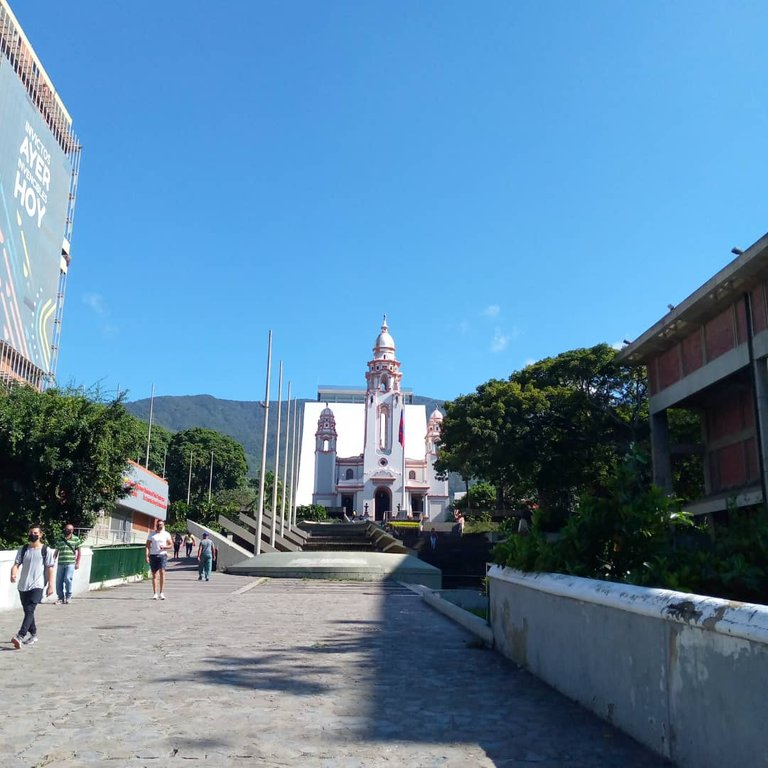 In the background the National Pantheon, to the left the Press Tower, to the right the National Library.
La Torre de La Prensa: Place where the Ministry of Popular Power for Communication and Information currently operates.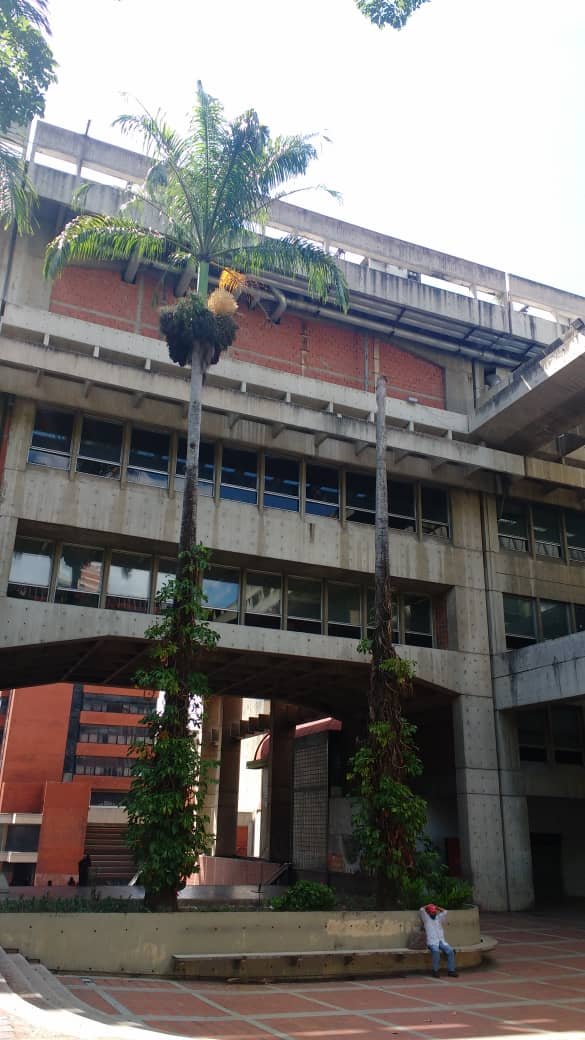 The National Library.
The National Library. It is a large brick building with an area of 80,000 m2, where at least three million books are kept. It houses the following rooms: the Automated Catalog, the Center of Documentation and Library Information, the General Bibliographic Collection, the Hemerographic Collection, the Collection of Official Publications, the Ancient Documentary Collection (its oldest book is dated 1471) and the Sound and Film Collection.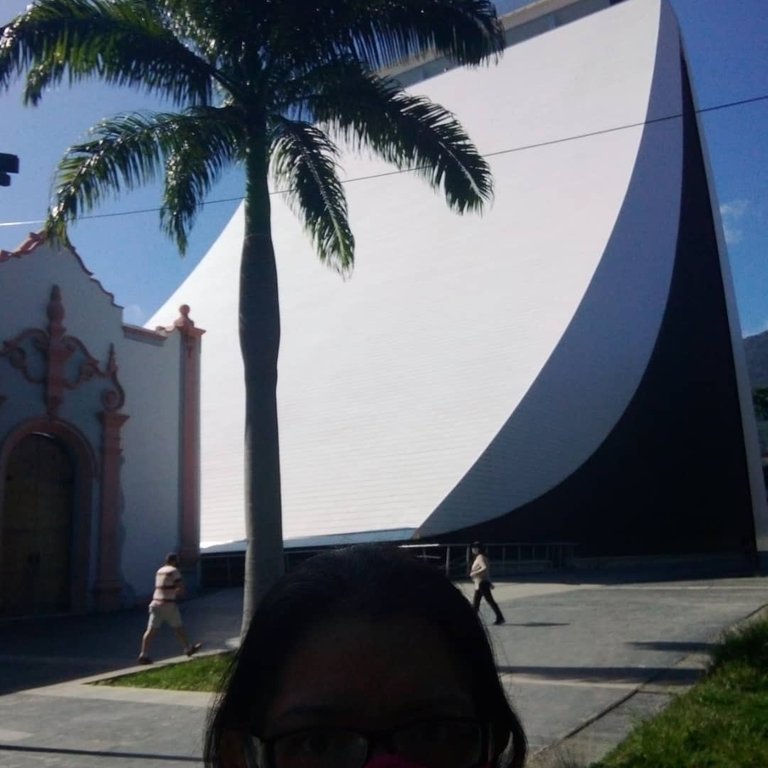 The Mausoleum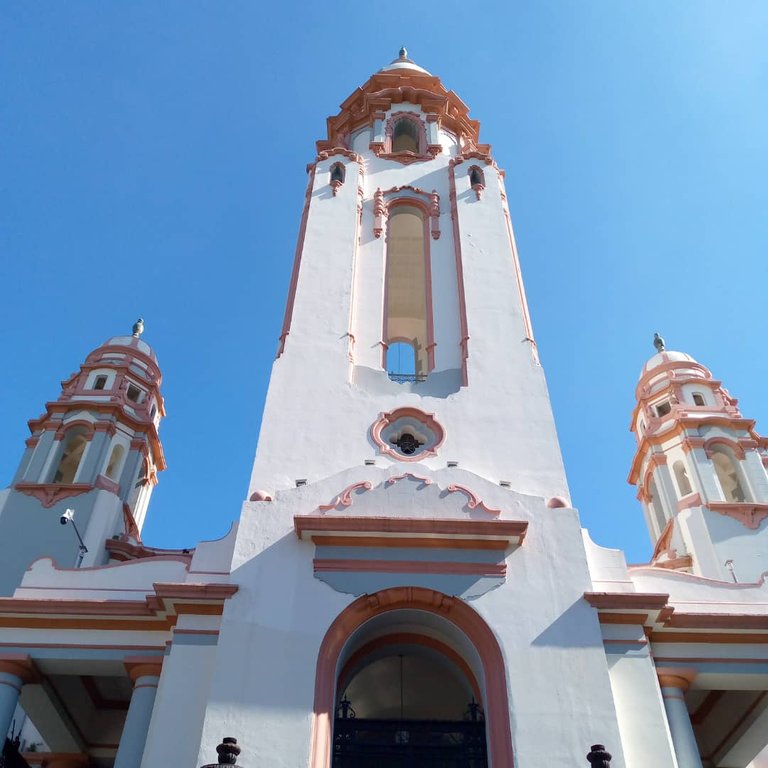 The National Pantheon
The National Pantheon and Mausoleum. Center of the Liberator Forum, where the remains of Simón Bolívar rest. At the time of the visit, due to Covid restrictions, it was closed. I will dedicate a future post to visit this place.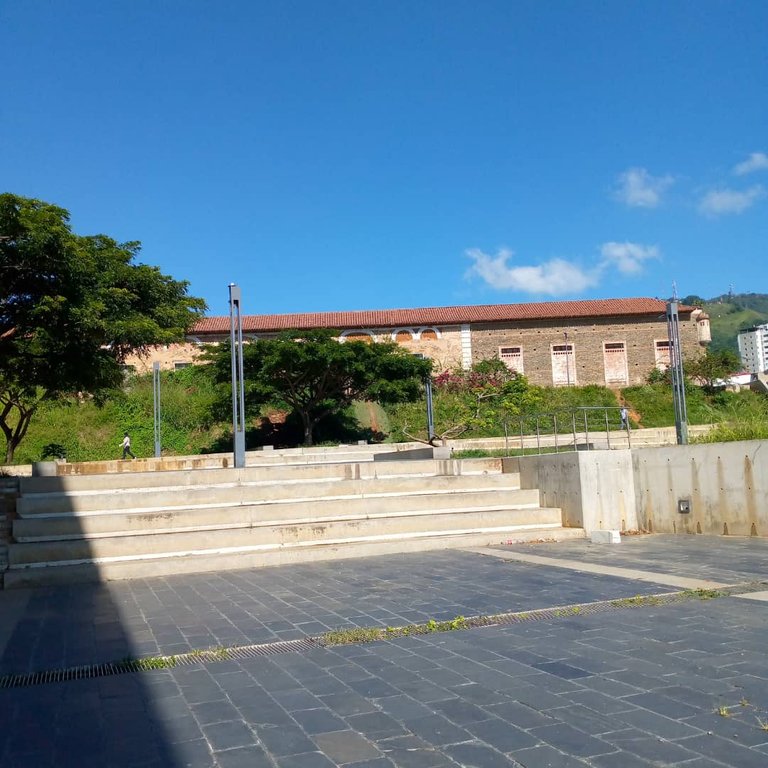 San Carlos Barracks
The San Carlos Barracks. It is a military building built in 1787, to prevent possible invasions to the colonial city of Caracas. It was used as a military and political prison until 1994; but in 1967 there was an escape where the guerrilla fighters Teodoro Petkoff, Pompeyo Márquez and Guillermo García Ponce managed to escape.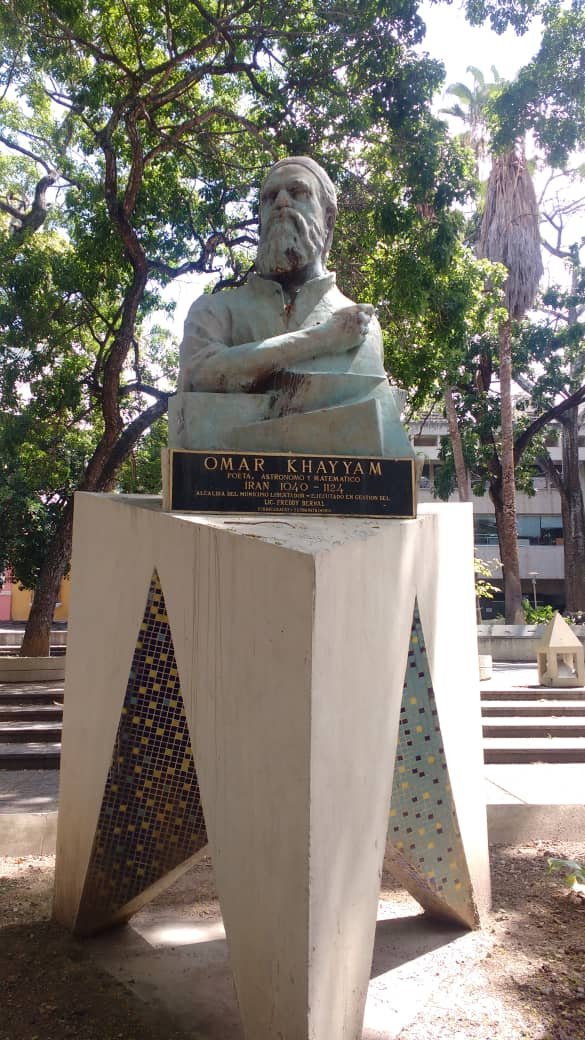 Omar Khayyam Monument
Monument to Omar Khayyam. Who was a Persian poet, mathematician and astronomer who lived between 1048 - 1131.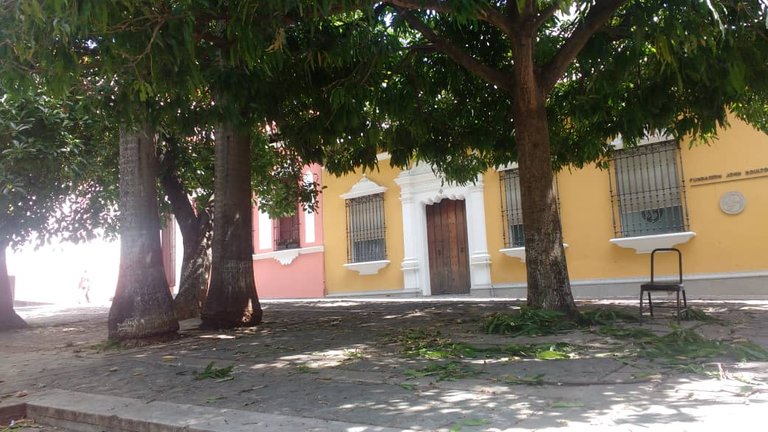 Boulton House
Boulton House. The Boulton Foundation is located here, where goods owned by Simón Bolívar and other Venezuelan presidents, collectibles and coins are exhibited. On the day of my visit to the Forum, the Boulton House was not open to the public due to Covid restrictions.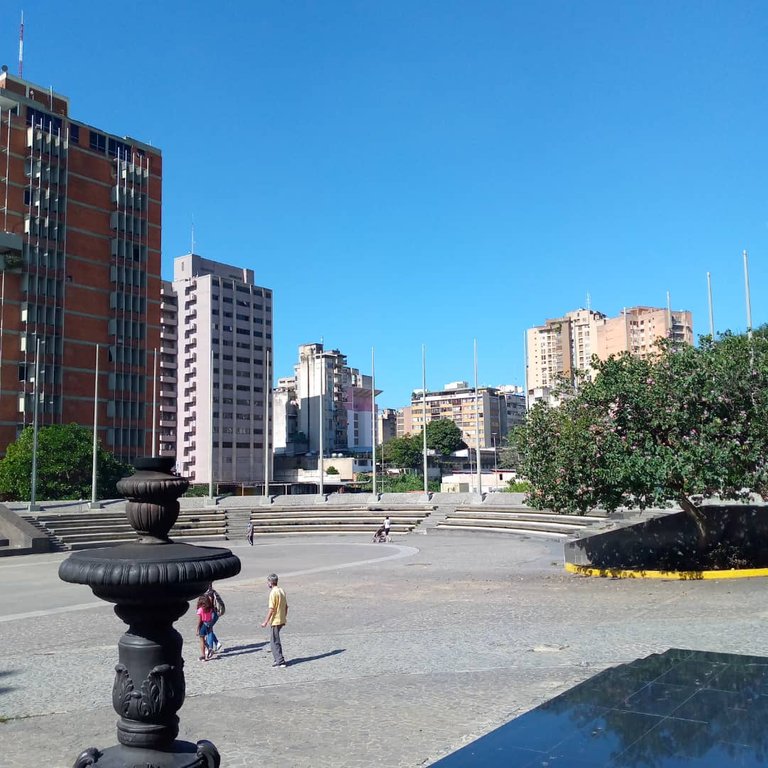 Cultural space with flag poles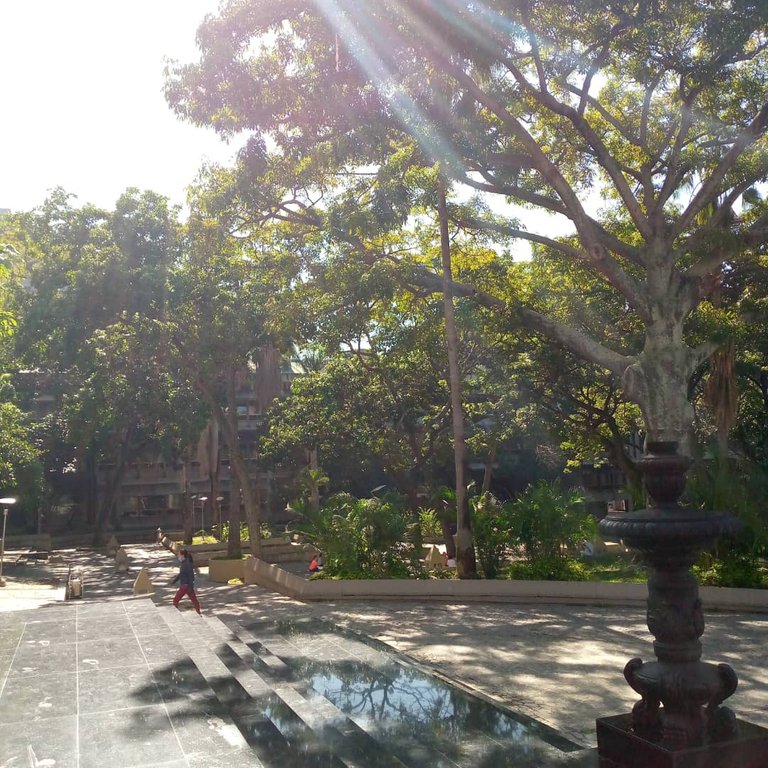 green area
All these buildings are linked by wide plazas, walkways and gardens, which were conceived in two parts. The open space in front of the National Pantheon was designed for official and cultural events, it has masts for the flags of the Bolivarian countries, at the time of my visit there was no flag in place.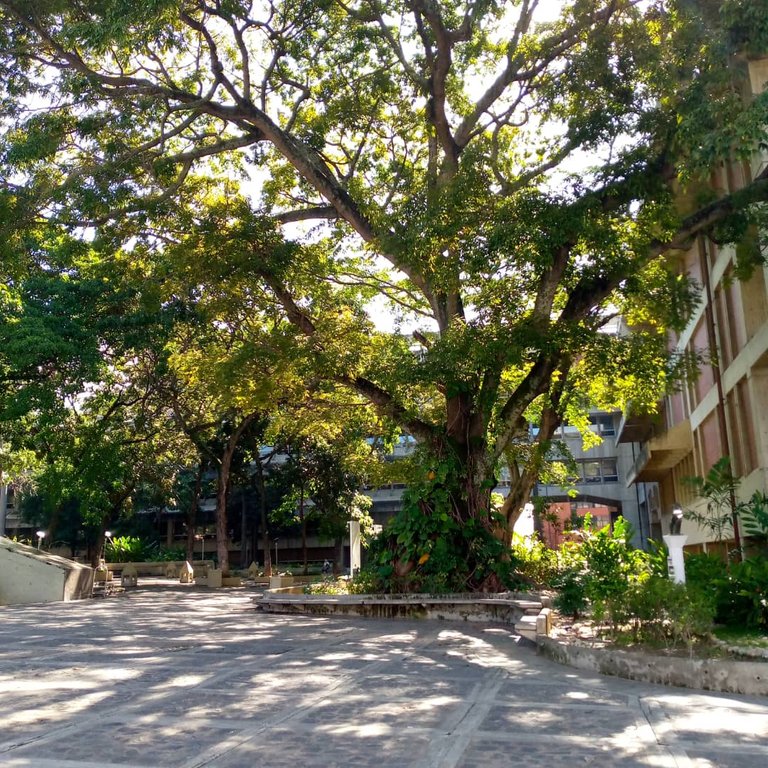 ancient tree
In the lower part, there are trees, gardens and benches. It is a very cool place that invites you to sit and admire the place. There in the corner of the National Library is the Samán de La Trinidad, a bicentennial tree descended from the Samán de Güere, under which Simón Bolívar shared with his teachers Simón Rodríguez and Andrés Bello.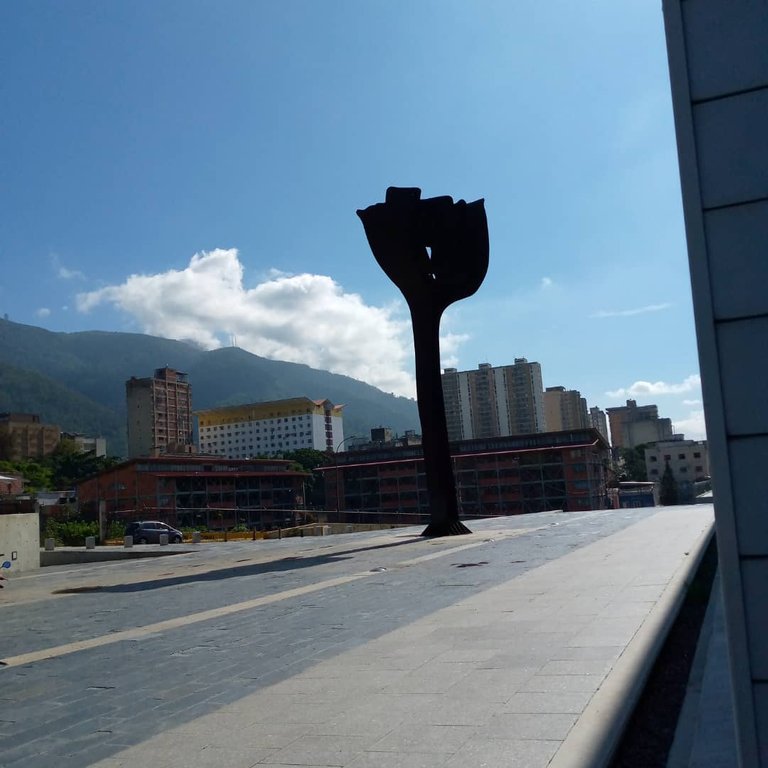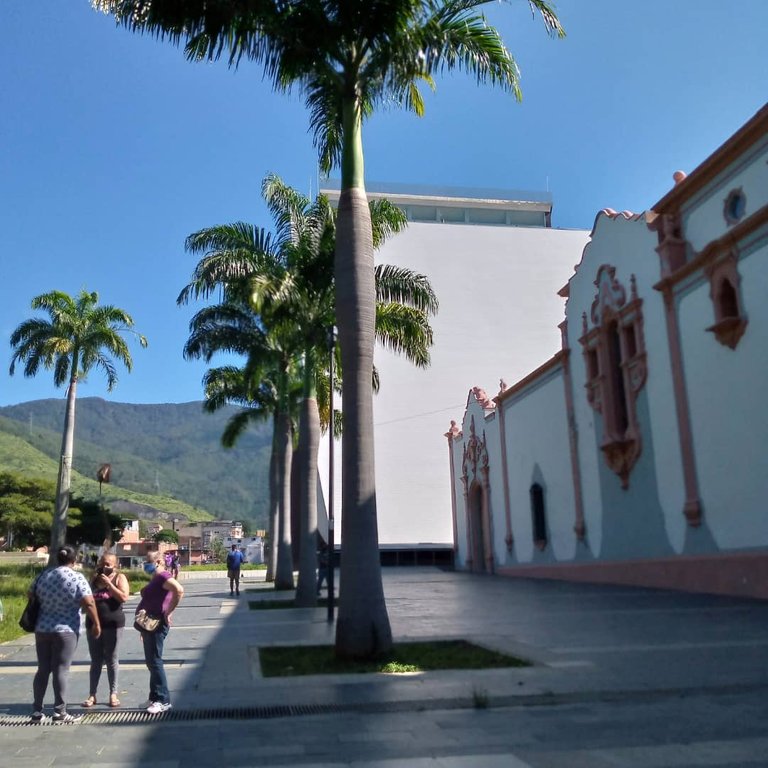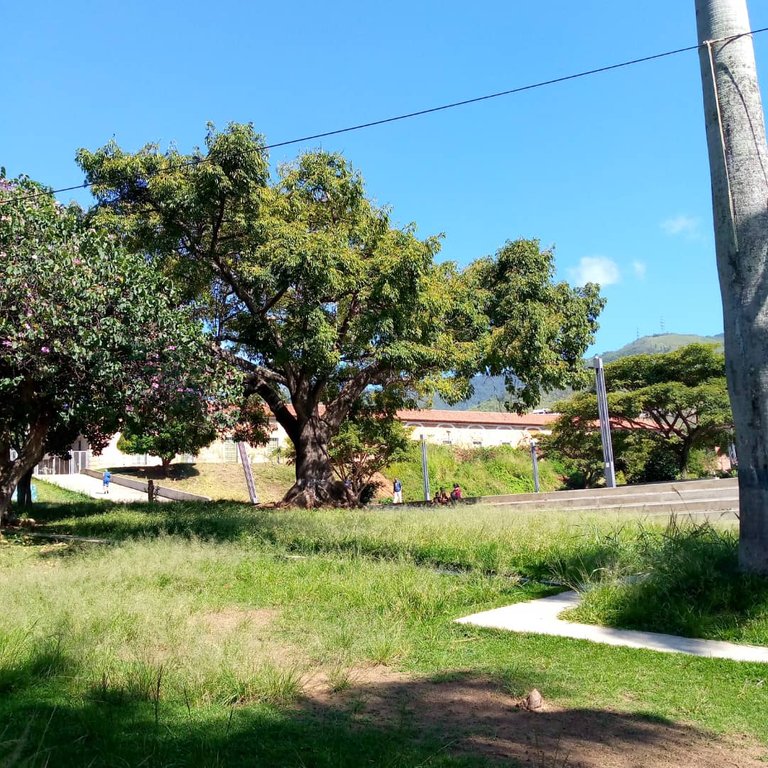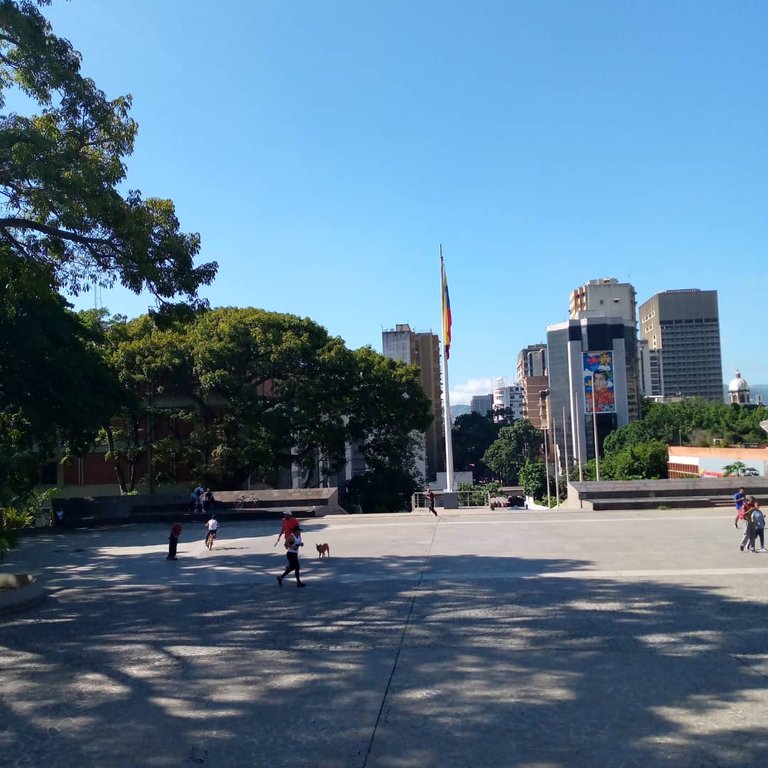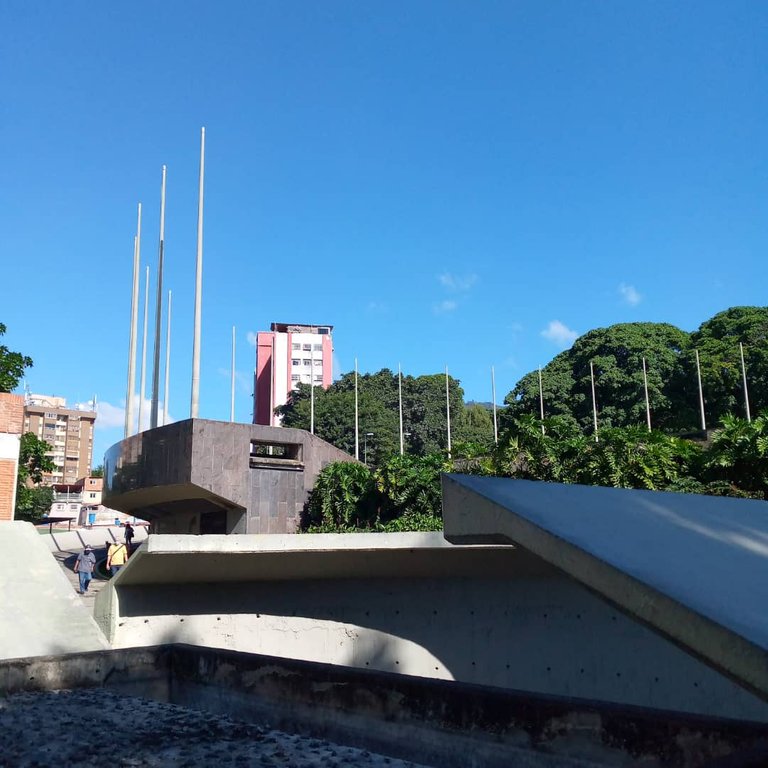 Pinmapple Code: [//]:# (!pinmapple 10.513425 lat -66.912865 long d3scr)
I hope you liked this post. Thank you very much for reading, see you next time...
All photos are my own taken with my Tecno Spark cell phone and edited with Canva.Com //
I used the free version of Deepl.com as a translator.
Source

---
---
AHORA EN ESPAÑOL
Muy cerca del casco colonial de Caracas capital de Venezuela y dentro de la parroquia Altagracia, se encuentra el Foro Libertador, un espacio abierto bordeado con grandes árboles y jardines, plazas y edificaciones emblemáticas de esta ciudad.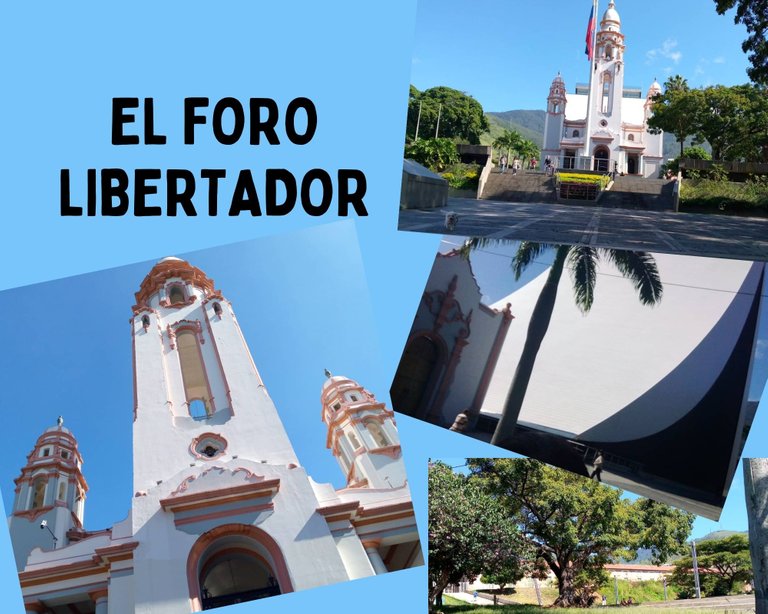 Para llegar al Foro Libertador es necesario llegar al Centro de Caracas, justo donde está la Plaza Bolívar y caminar en dirección al norte 8 cuadras. Parecerá lejos, pero en realidad el recorrido es muy bonito. Se trata de un largo boulevard bordeado de grandes árboles que refrescan el lugar. En el camino podrás encontrar casas antiguas, museos, cafés con amplios patios centrales donde se puede tomar una taza de café y seguir el recorrido.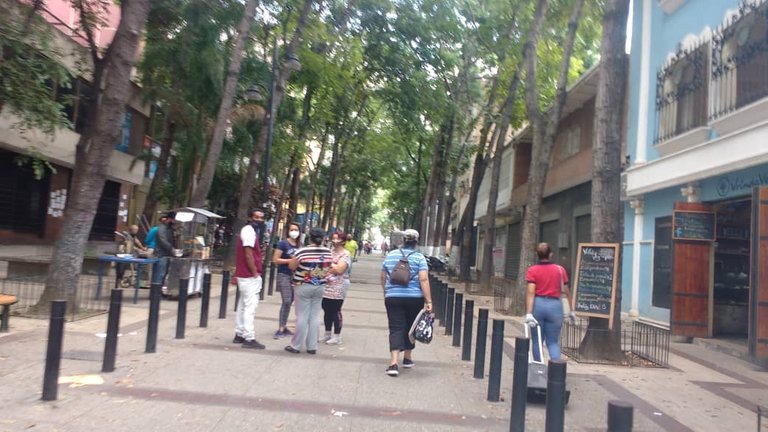 El boulevard en la vía al Foro Libertador
Sabrás que estás llegando al Foro Libertador, al ver una gran Iglesia imponente con una gran montaña tras de sí. Esa iglesia es el Panteón Nacional anteriormente conocida como Iglesia Santísima Trinidad y lugar donde actualmente descansan los restos del Libertador Simón Bolívar, próceres de la independencia y otras figuras emblemáticas de la historia Venezolana.
En el Foro Libertador encontrarás por orden de llegada desde el Sur: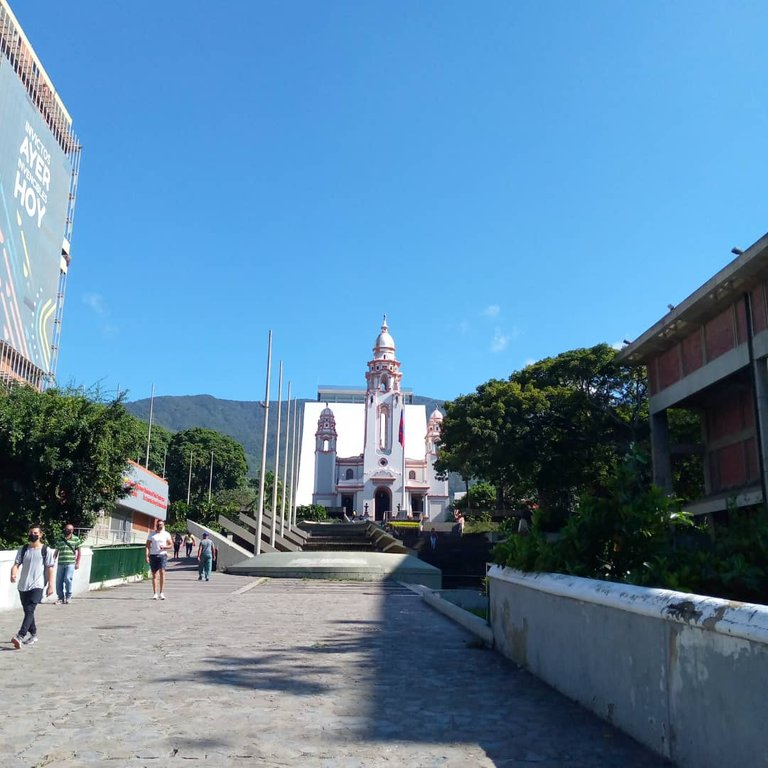 Al fondo el Panteón Nacional, a la izquierda la Torre de la prensa y a la derecha la Biblioteca Nacional.
La Torre de La Prensa: Lugar donde actualmente funciona el Ministerio del Poder Popular para la Comunicación e Información.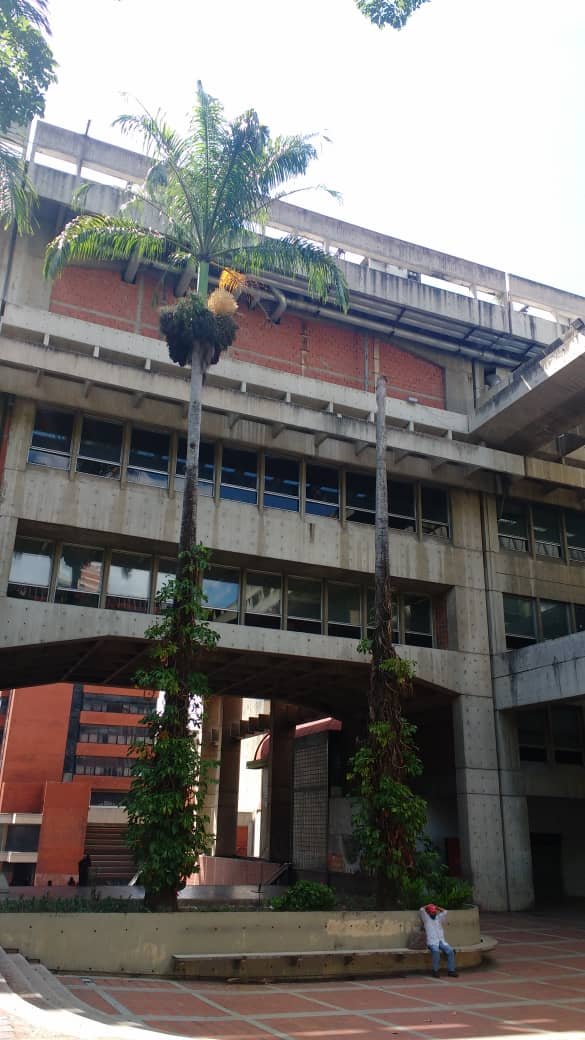 La Biblioteca Nacional.
La Biblioteca Nacional. Se trata de una gran edificación en ladrillo con un área de 80.000 M2, donde reposan al menos tres millones de libros. Funcionan allí las siguientes salas: el Catalogo Automatizado, Centro de Documentación e Información Bibliotecológica, Colección Bibliográfica General, Colección Hemerográfica, Colección de Publicaciones Oficiales, Colección documental antigua (su libro más antiguo está fechado en 1471) y la Colección de Sonido y Cine.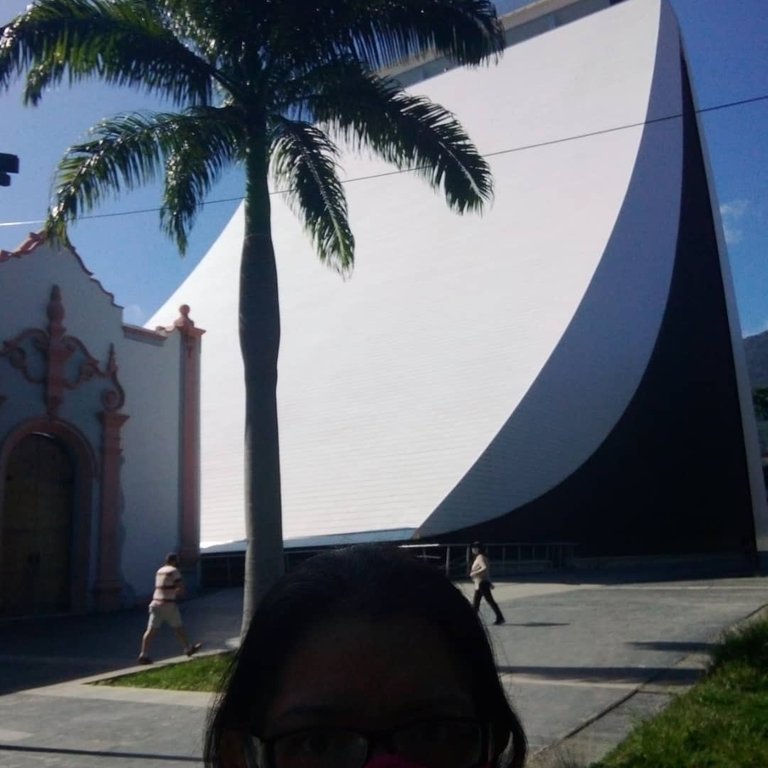 El Mausoleo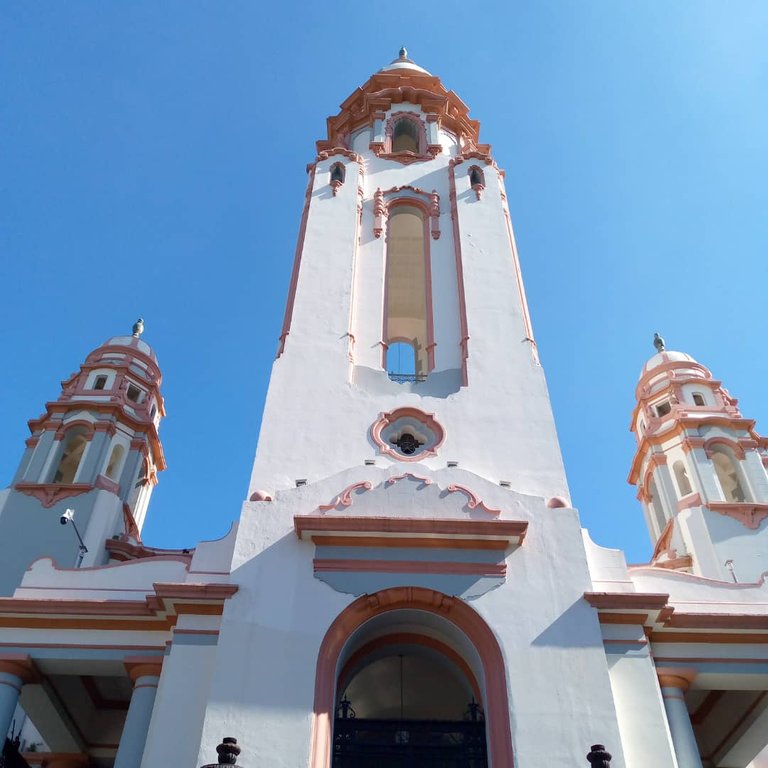 El Panteón Nacional
El Panteón Nacional y Mausoleo. Centro del Foro Libertador, donde como ya dije con anterioridad reposan los restos de Simón Bolívar. Para el momento de la visita por restricciones del Covid, se encontraba cerrado. Dedicaré en un futuro un post para visitar este lugar.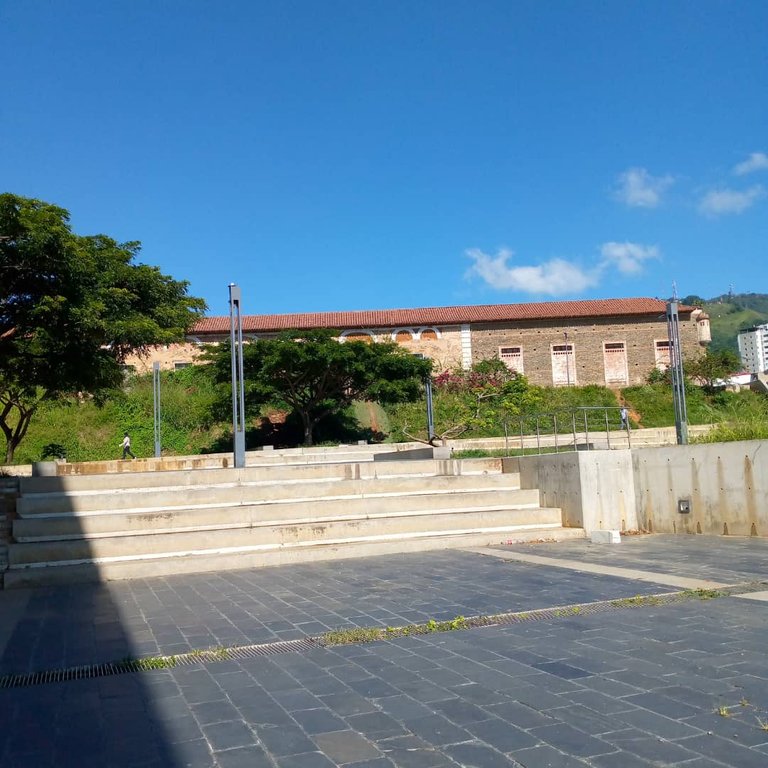 Barraca de San Carlos
El Cuartel San Carlos. Se trata de una edificación militar construida en 1787, para evitar posibles invasiones a la ciudad colonial de Caracas. Fue utilizada como prisión militar y política hasta 1994; pero en el año 1967 ocurrió una fuga donde lograron escapar los en esa época guerrilleros Teodoro Petkoff, Pompeyo Márquez y Guillermo García Ponce.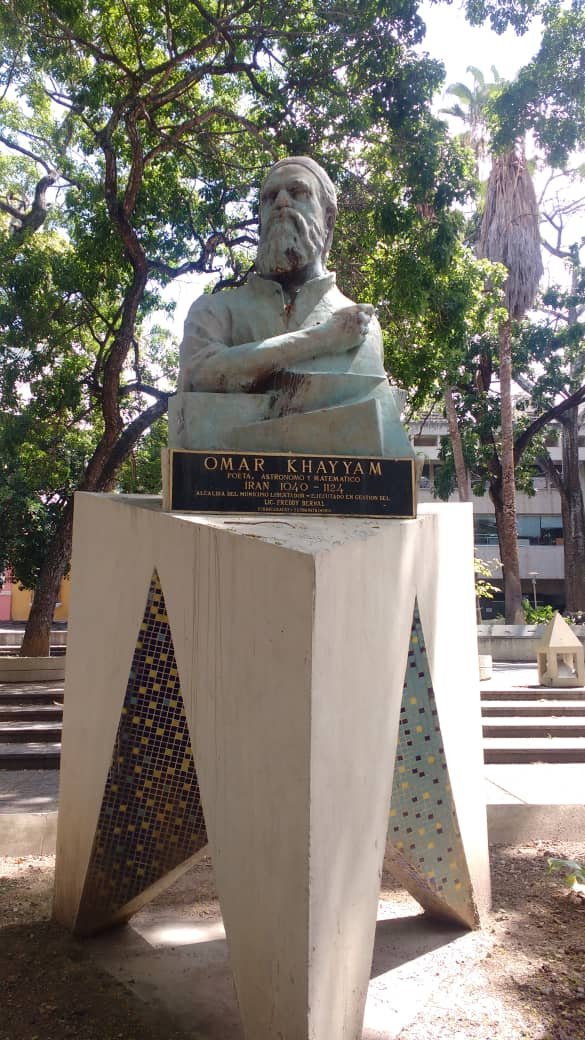 Monumento a Omar Khayyam
Monumento a Omar Khayyam. Quien fue un poeta, matemático y astrónomo persa quien vivió entre 1048 - 1131.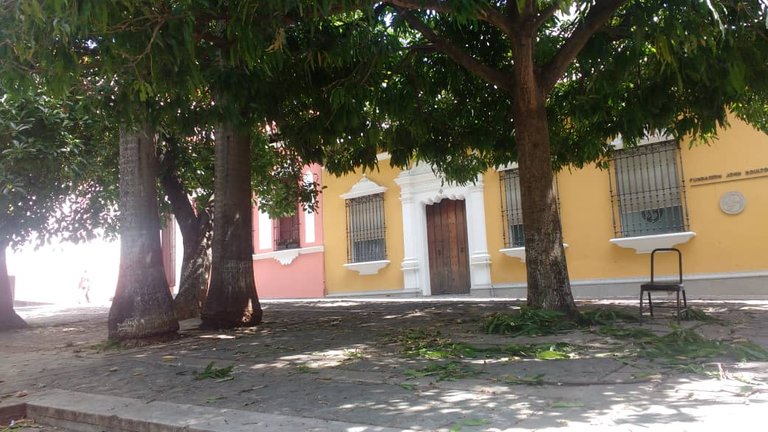 Casa Boulton
Casa Boulton. Allí funciona la Fundación Boulton, donde se exhiben bienes propiedad de Simón Bolívar y de otros presidentes de Venezuela, objetos coleccionables y monedas. El día de mi visita al Foro, la Casa Boulton no se encontraba abierta al público por las restricciones del Covid.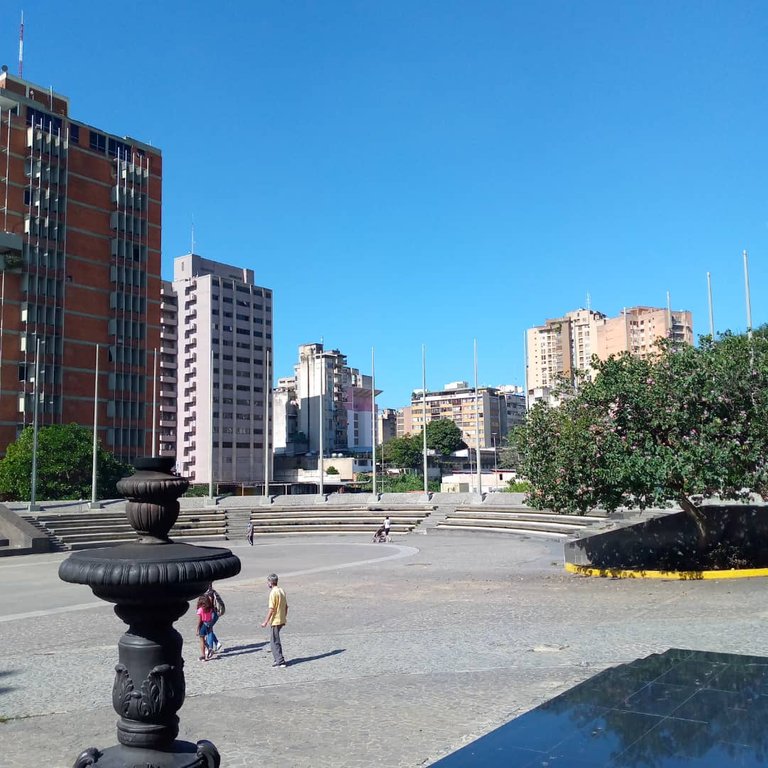 Espacio cultural y los mástiles de las banderas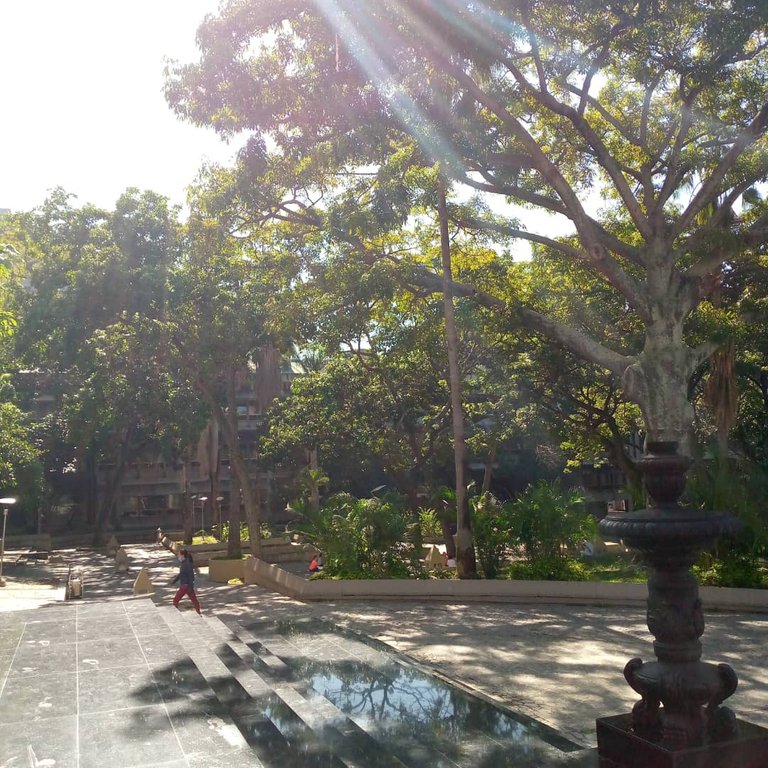 áreas verdes
Todas estas edificaciones están unidas por amplias plazas, caminerías y jardines, que fueron concebidas en dos partes. El espacio abierto frente al Panteón Nacional se diseñó para actos oficiales y culturales, posee mástiles para las banderas de los países bolivarianos, al momento de mi visita no había ninguna bandera colocada.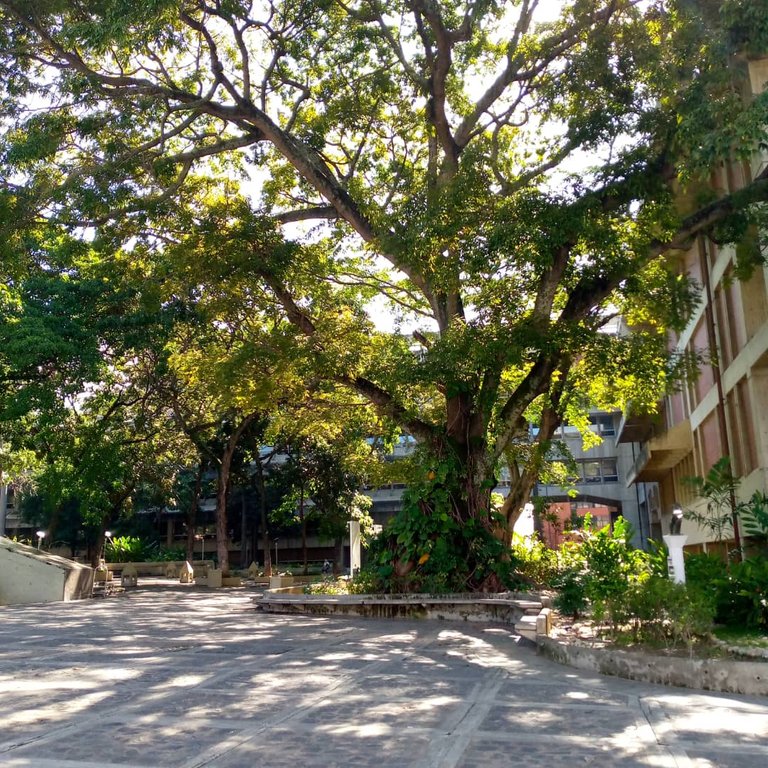 El Samán Centenario
En la parte baja, hay árboles, jardines y bancos. Es un lugar muy fresco que invita a sentarse y admirar el lugar. Allí en toda la esquina de la Biblioteca Nacional se encuentra el Samán de La Trinidad, árbol bicentenario descendiente del Samán de Güere, bajo el que Simón Bolívar compartía con sus maestros Simón Rodríguez y Andrés Bello.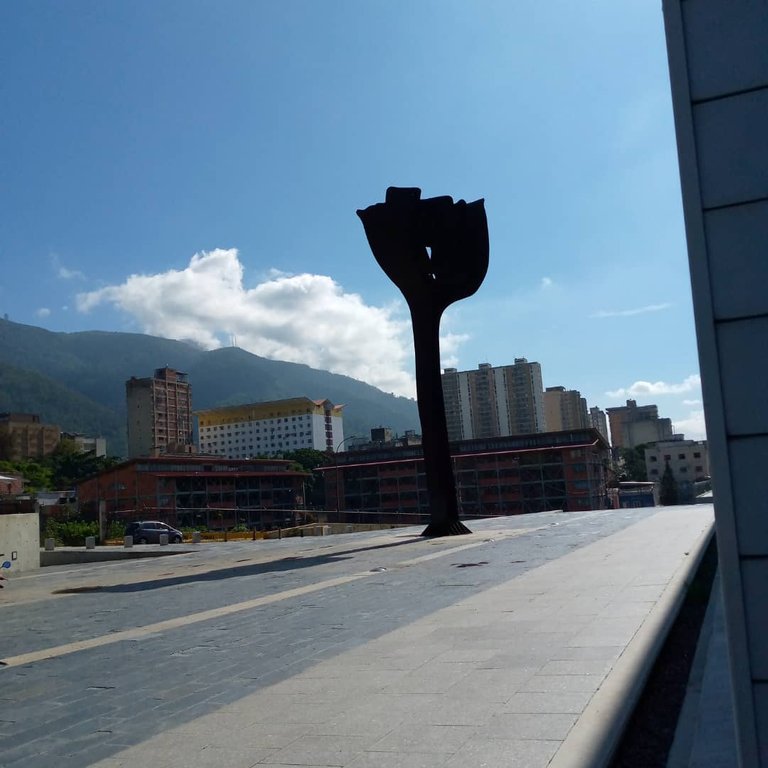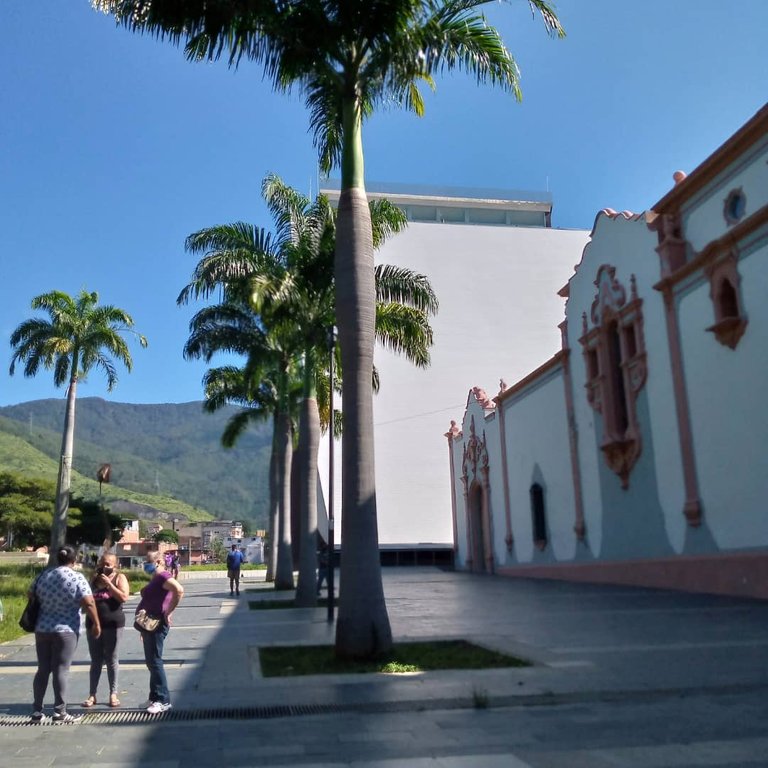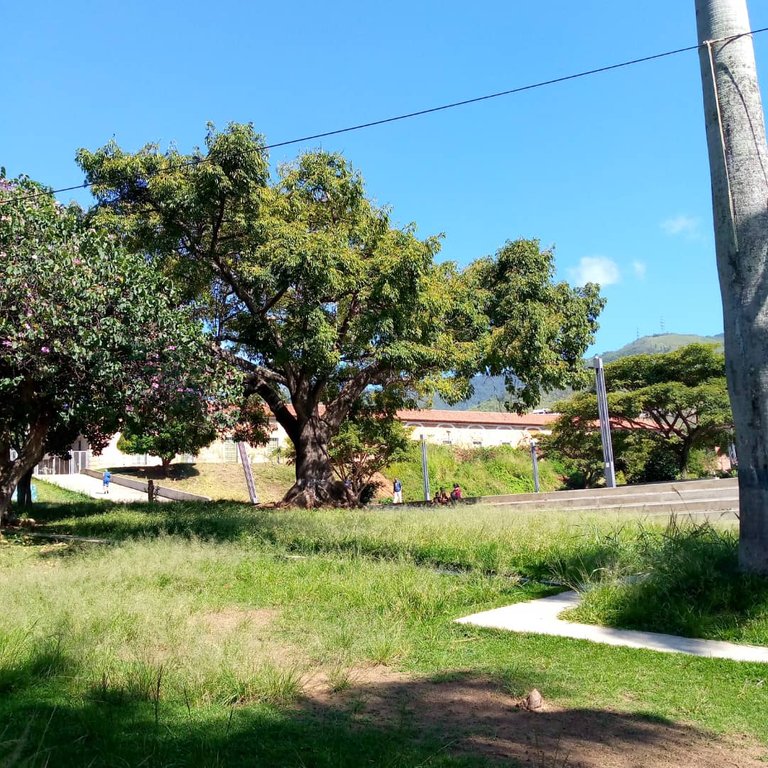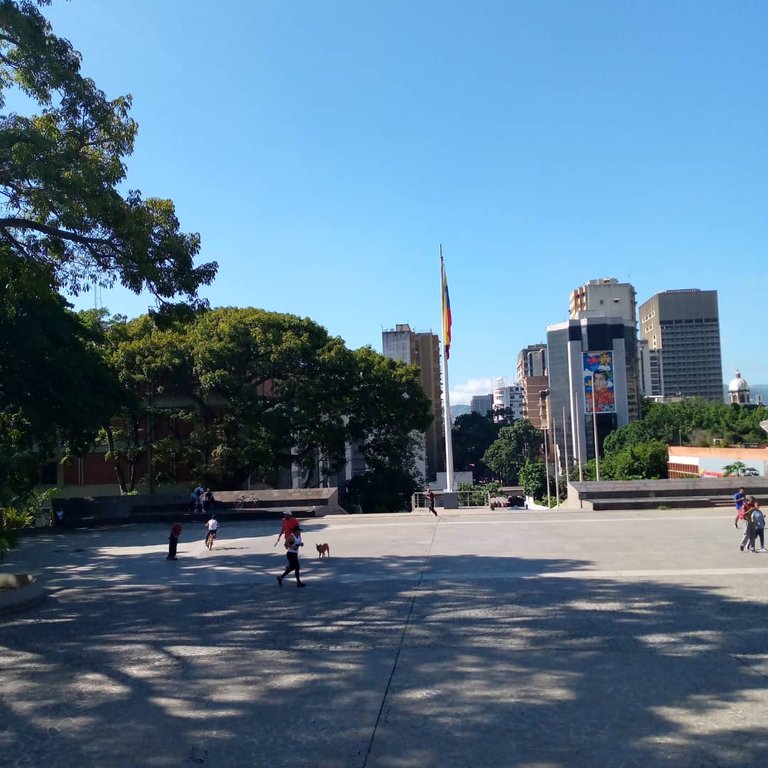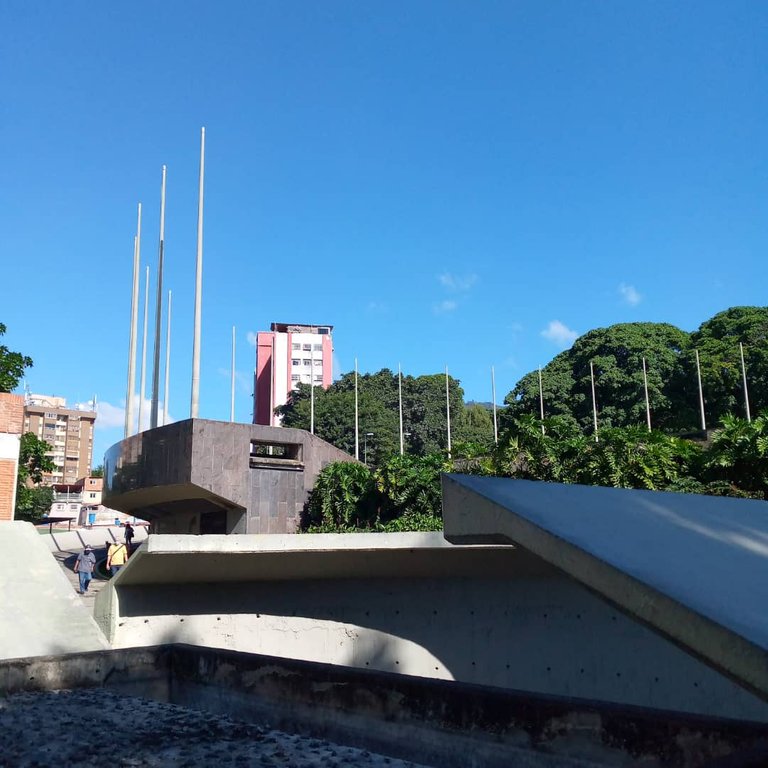 Pinmapple Code: [//]:# (!pinmapple 10.513425 lat -66.912865 long d3scr)
Espero que les haya gustado este post. Muchas gracias por leerme, nos vemos la próxima…
Todas las fotos son propias tomadas con mi celular Tecno Spark y editadas con Canva.Com // Utilicé la versión gratuita de Deepl.com como traductor.
Fuente