Just 20 minutes from the Melbourne CBD, Williamstown is a lovely and historic suburb located in the north-west of the city. The suburb is home to a number of parks and reserves, as well as some excellent schools. The town has a long history of marine trade and shipbuilding, dating back to the early 1800s. Today, Williamstown is a popular tourist destination, with a number of interesting historical sites and attractions.
After having lunch at the Stags Head Pub, we spent a couple of hours wandering around the town. I love visiting this town. I've been a few times, but every time I go, I fall more in love with it. It's such a lovely place with so much history. It was so nice to tour around Williamstown with our local friend.
At first, we were taken to Point Gellibrand Heritage Park which is a historic site and popular tourist destination here in Williamtown and Melbourne. It's also a great place for walk or have a picnic. The park is open every day from dusk till dawn, and there is no entry fee.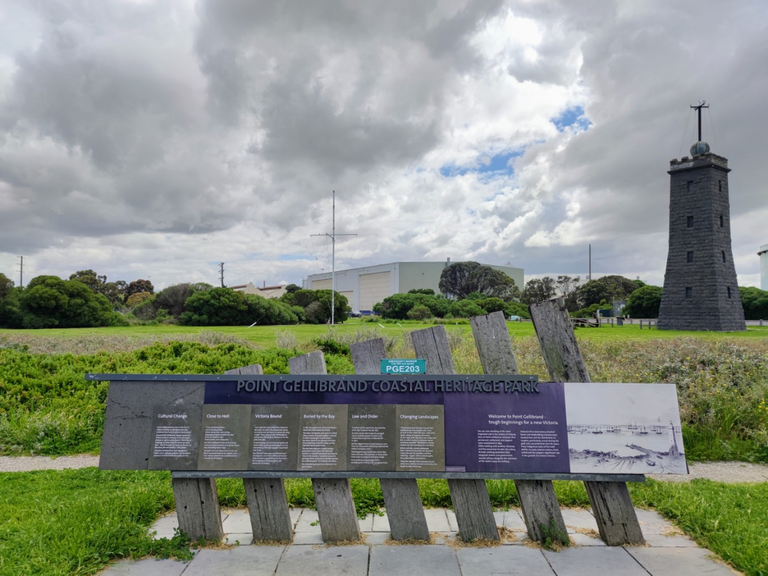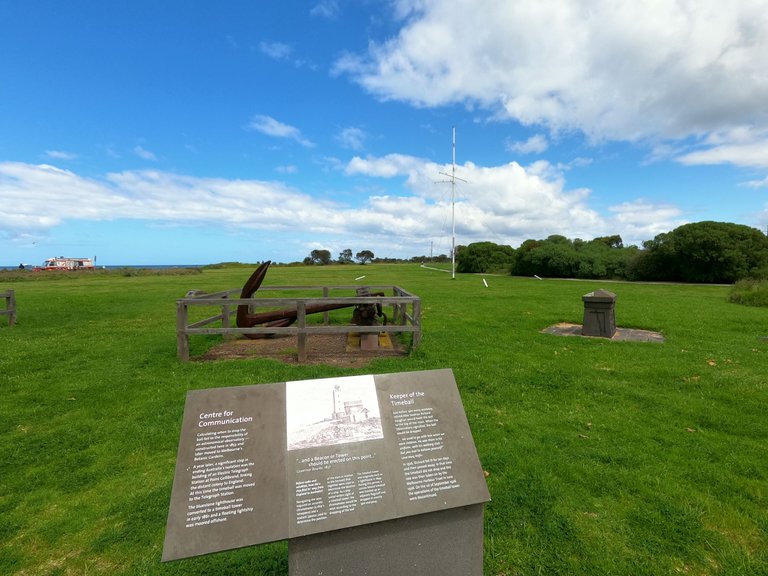 The Timeball Tower is not excellent looking but significant part of area's history, it was built in 1840 as a lighthouse, the tower later served as a timeball. The tower was used to drop a timeball at 1pm everyday so that ships in the harbour could set their clocks. The lighthouse is one of the few remaining lighthouses in Australia that is still operational.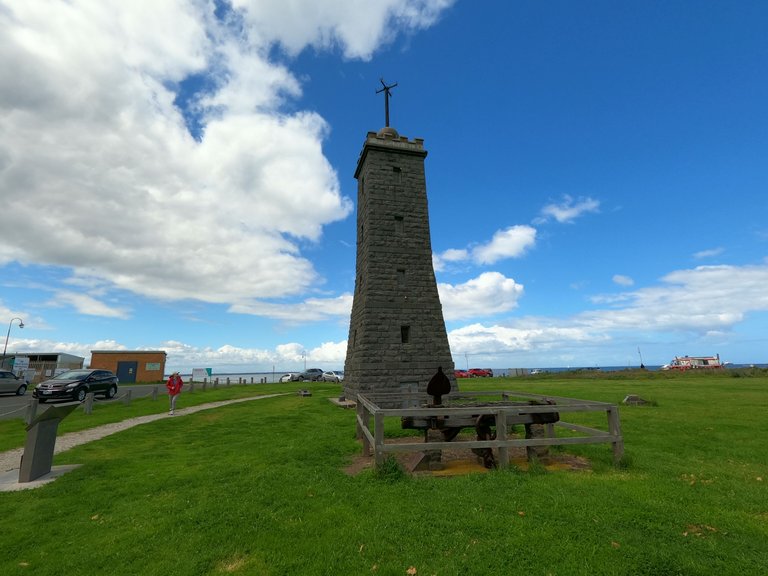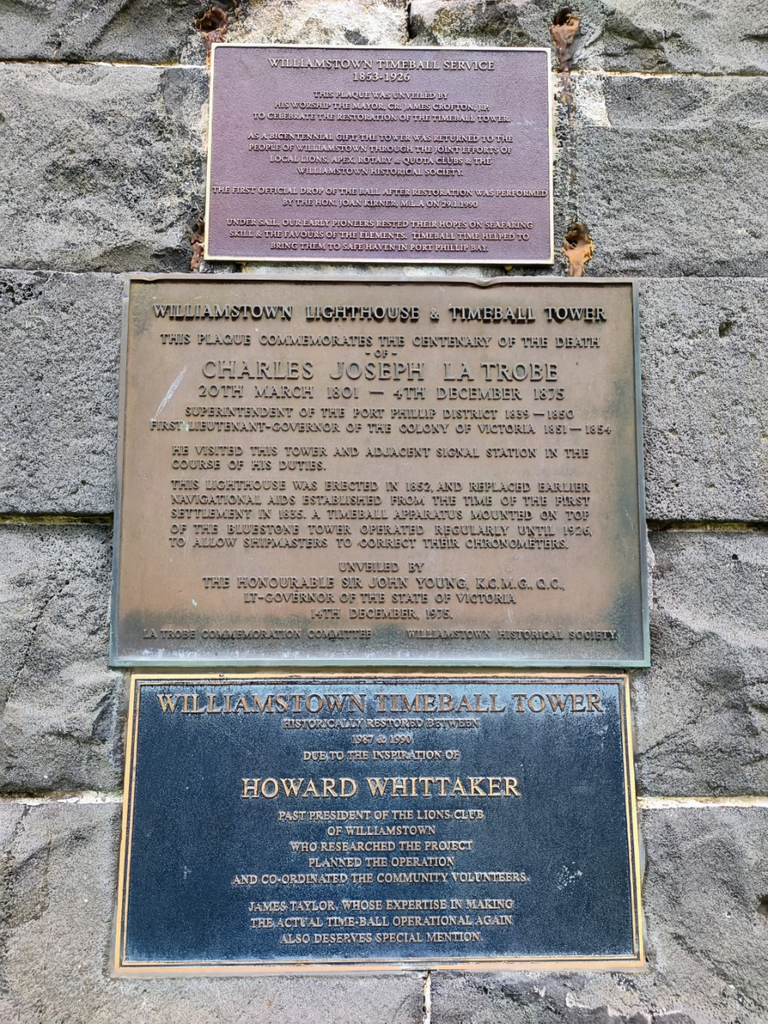 It is not uncommon to see old hotels and buildings in Williamstown. The town has a long history dating back to the 1800s when it was first established. Today, it is a popular tourist destination for its unique architecture and charming atmosphere.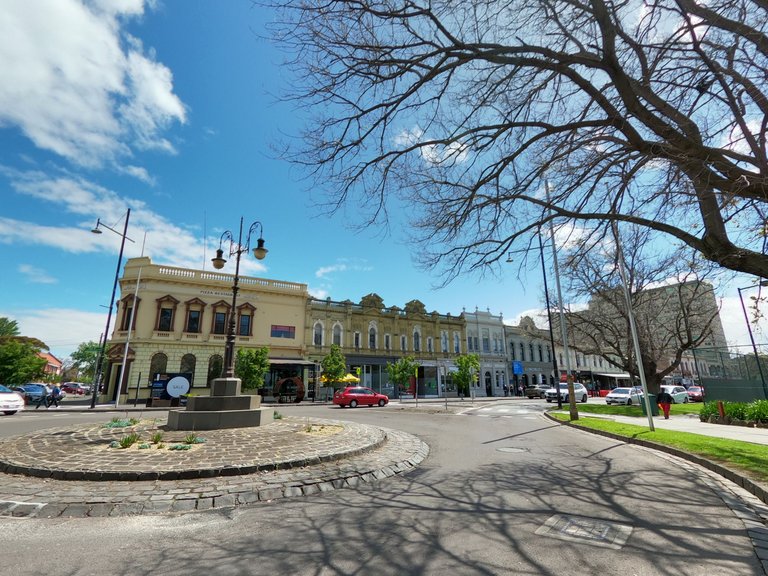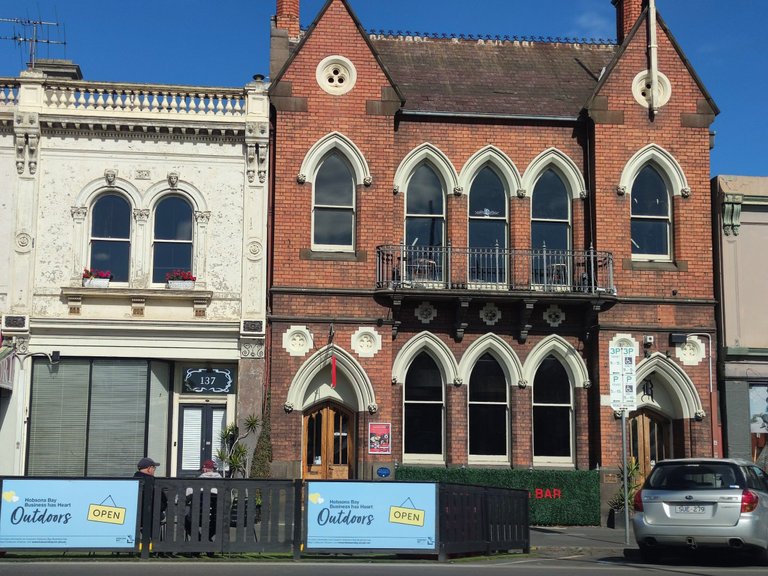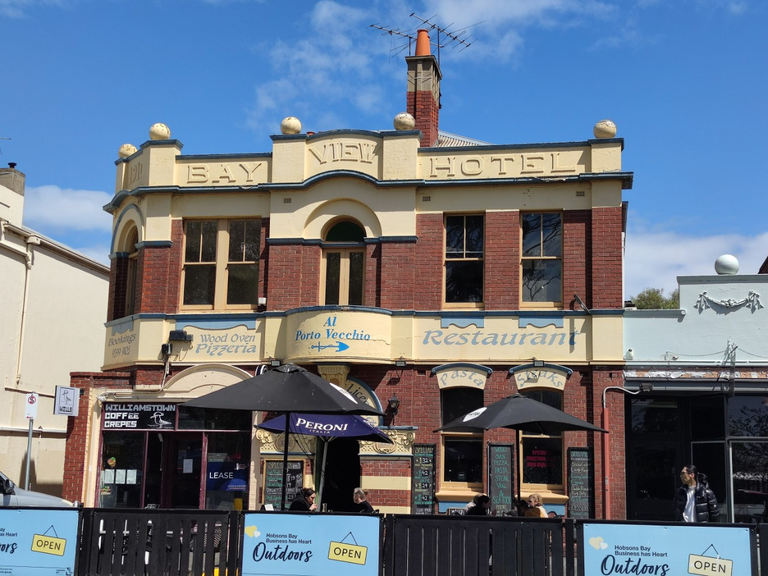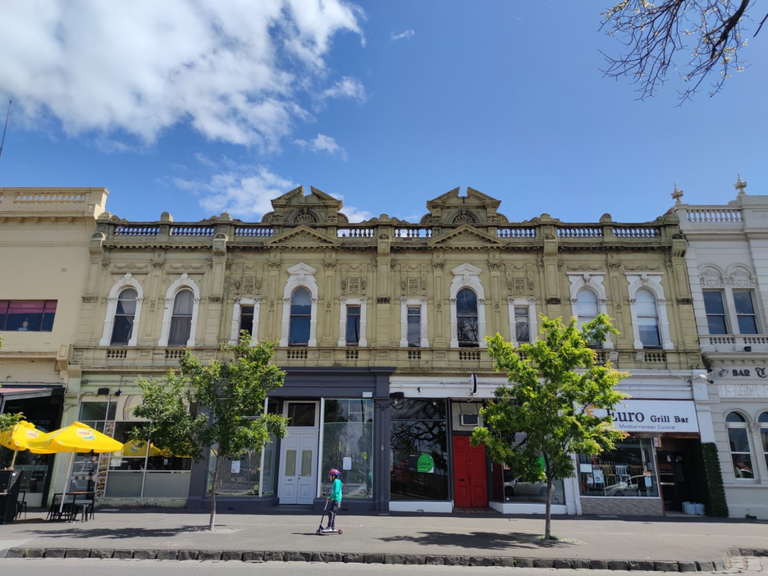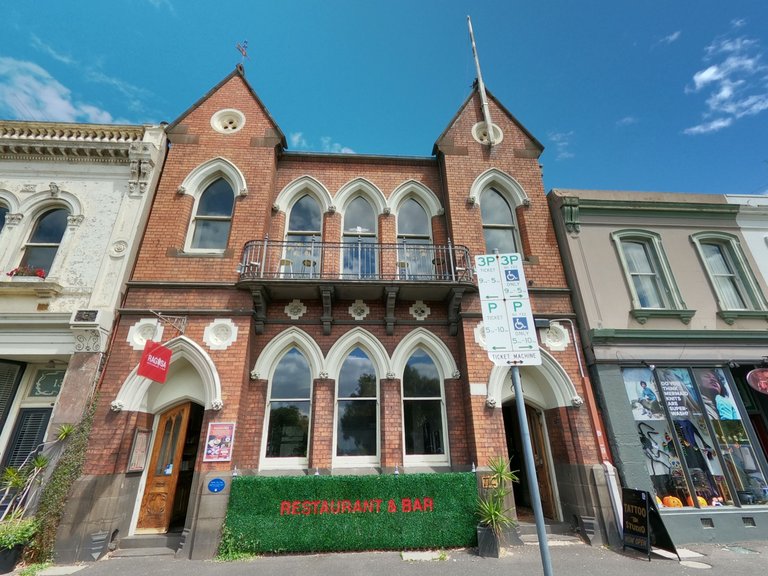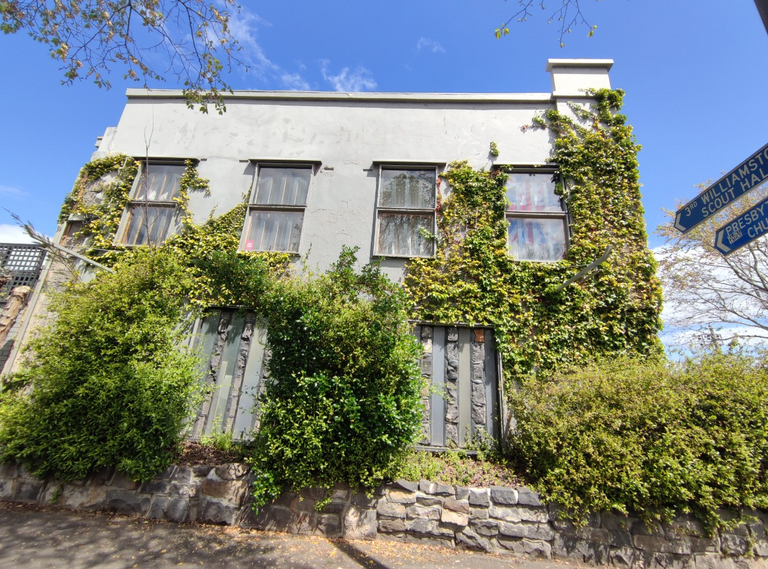 The city center is the hub of activity in the town. It's a great spot to hang around because there's always something going on like free heritage walking tour on weekday and craft market on weekend. Whether you're looking for a place to eat, shop, or just people watch, the center is the perfect place. It's also conveniently located opposite to the commonwealth reserve and habour, so you can enjoy the view while you're there.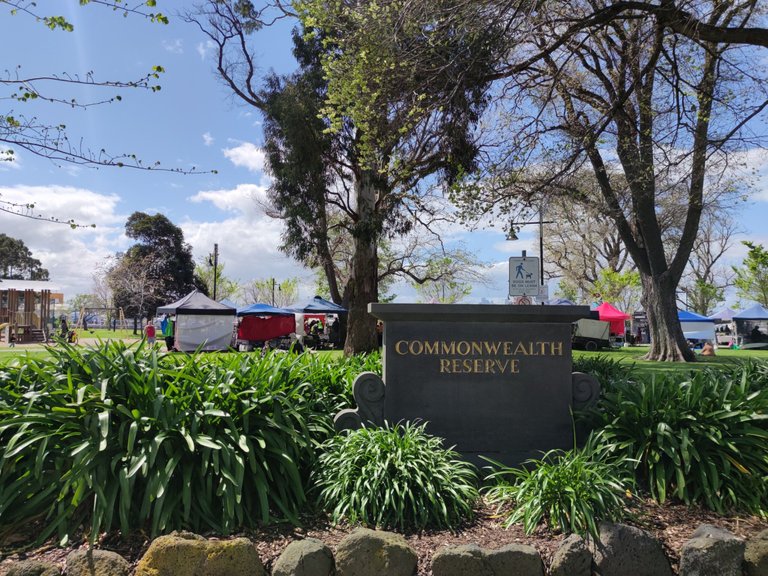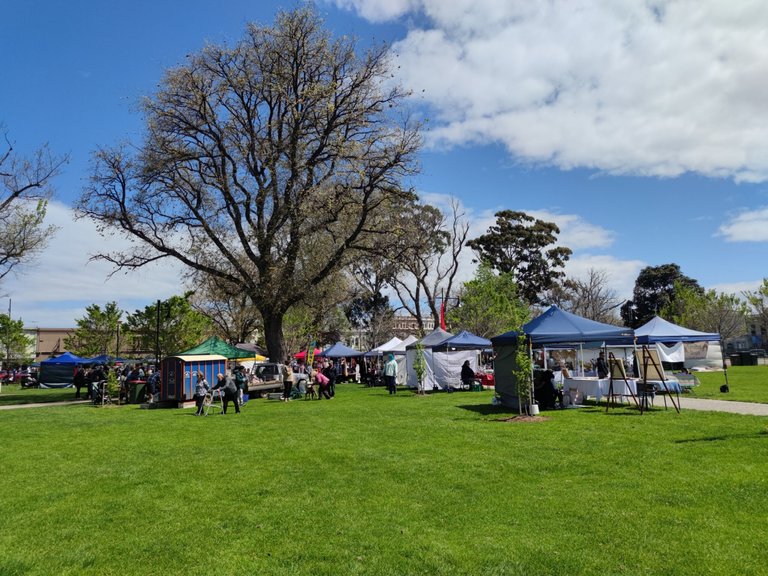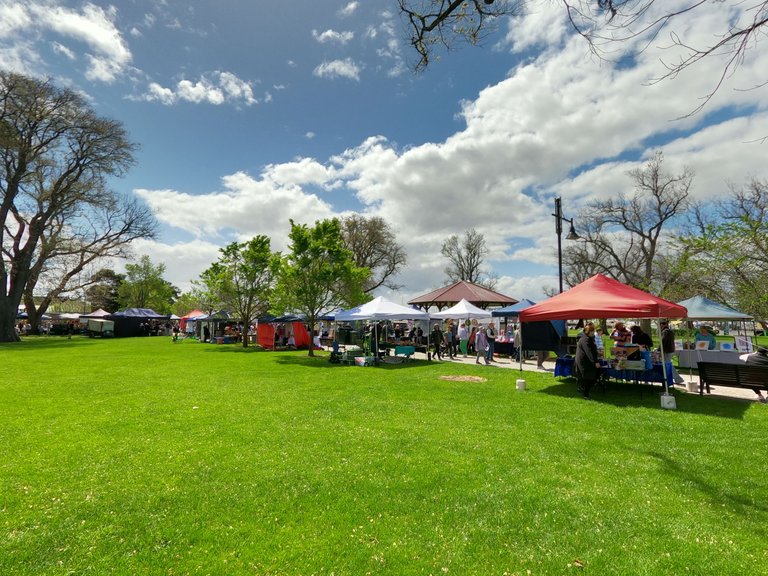 Here is one of post about the Craft Market that I visited last time. It seems busy as usual.
The Commonwealth Reserve is a large, open space that is perfect for picnics, sports, and other outdoor activities that is enjoyed by locals and tourists alive. There are also plenty of facilities, such as toilets and BBQs, so you can make a day of it.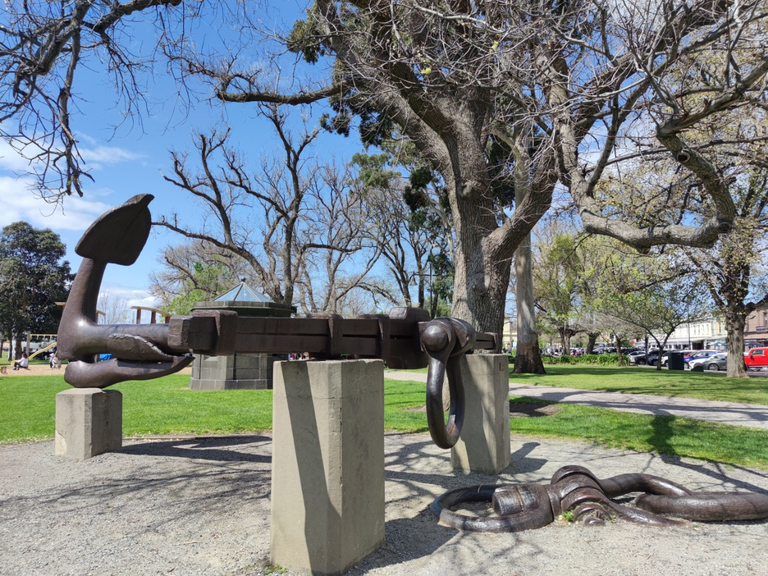 A huge anchor, must be from a big ship.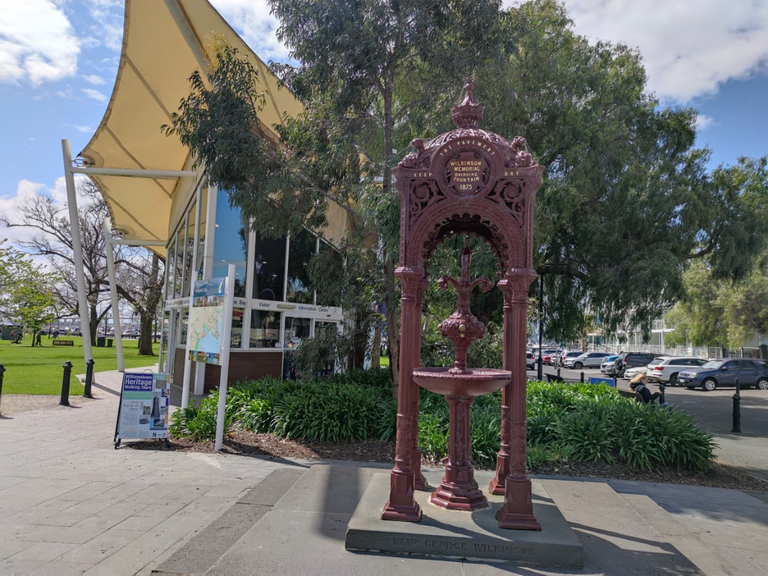 Located in front of the Info center and directly opposite to Custom House, The Wilkinson Memorial Drinking Fountain is a little piece of town history. This drinking fountain was made in 1875 and extremely ornate. It's still working, how amazing it is !!
Highlights include the Gem Pier, where you can take in beautiful views of the bay, and the city skyline from distance. This is a historic pier that was once used for cargo ships and is now a recreational spot for fishing, swimming, and picnicking. The pier offers stunning views of the city skyline. There are lots of restaurants and shops nearby.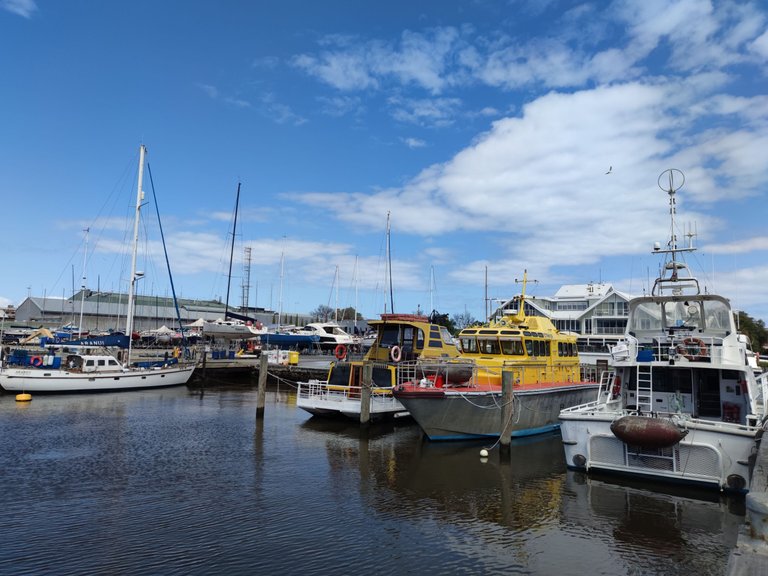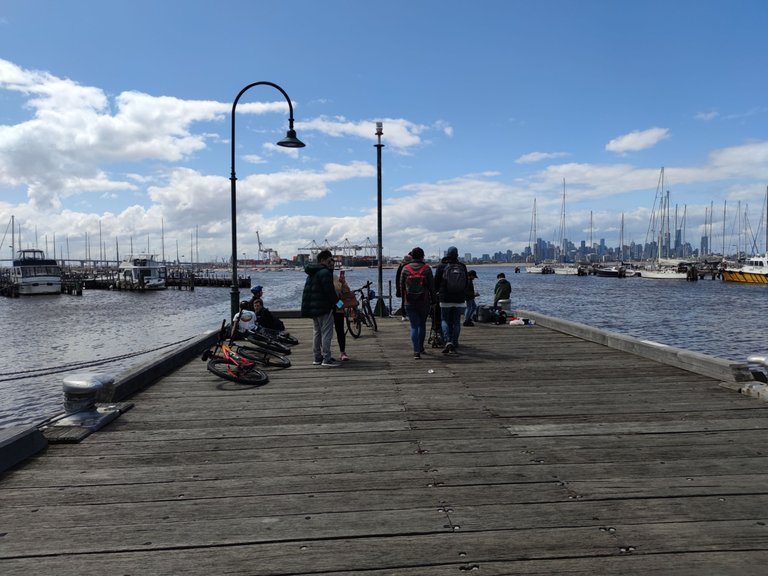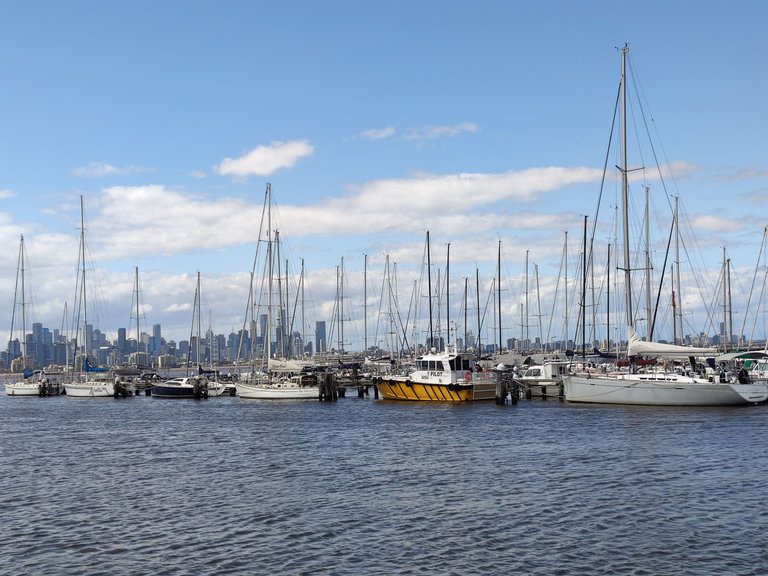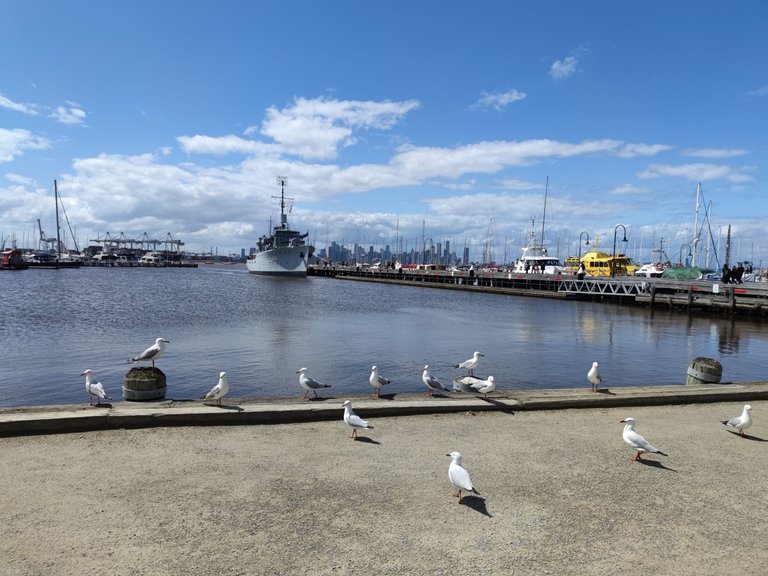 I told Sunny that the view here reminds me of the Queenstown in New Zealand.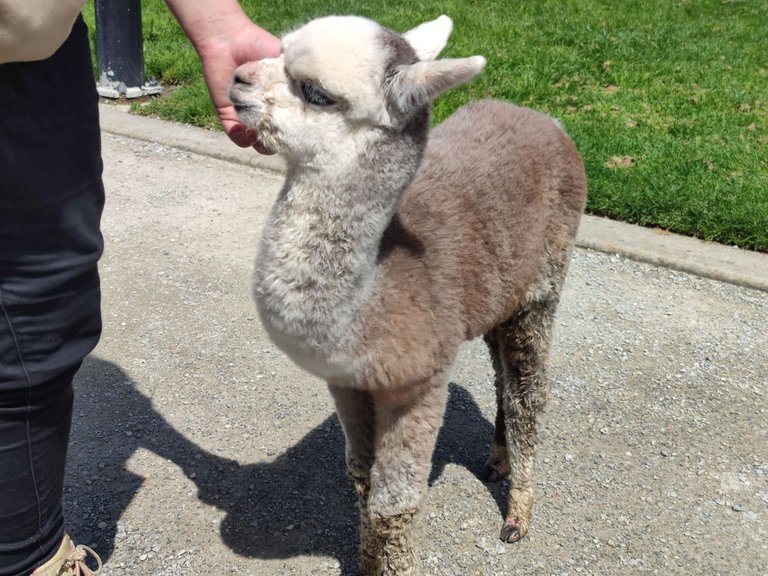 We met a lovely friend :)
The pier is also used for occasional cruise ship visits. The ferry from Melbourne Port to Ge, Pier is a short journey that takes around 30 minutes.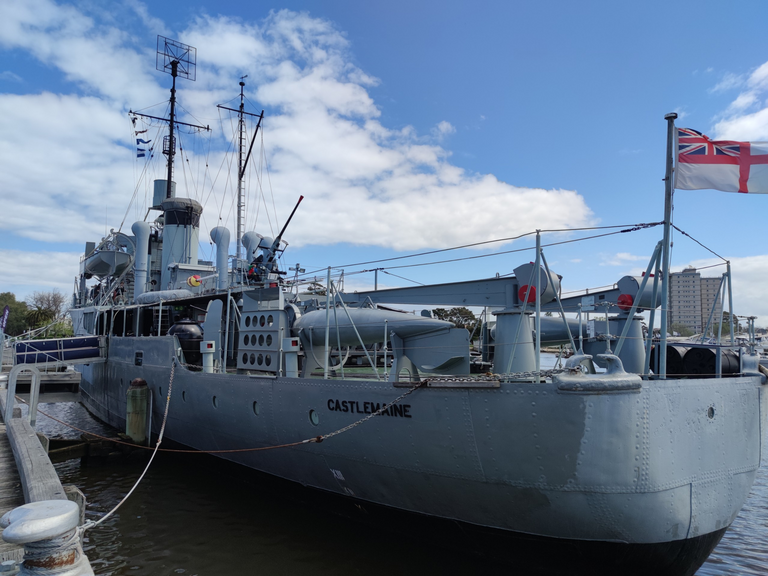 It's called Castlemaine a mine sweeper. This is last ship built at Williamstown dockyard, and now opened to public on Gem pier as a museum.
Williamtown Primary School in Melbourne was built in 1883 The school has a rich history and has been a part of the Melbourne community for centuries. The school is well-known for its academic excellence and its commitment to the community. Today, the school is one of the most popular primary schools in Melbourne.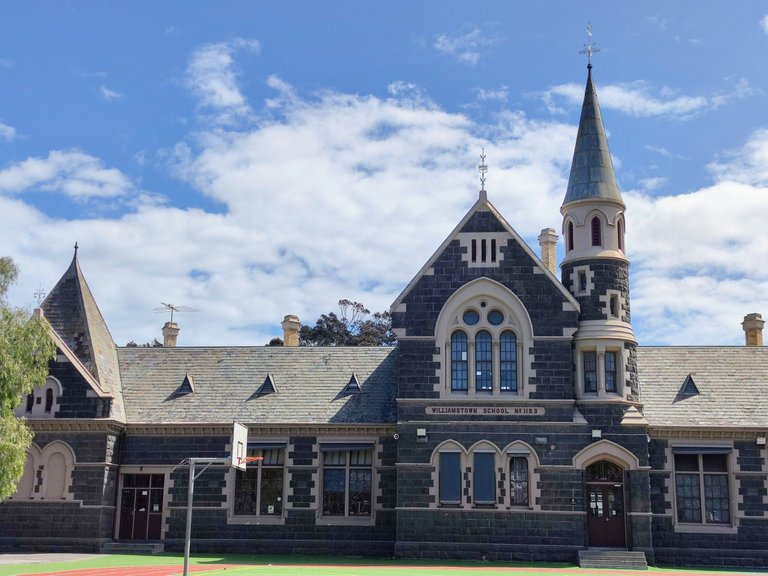 What a magnificent!! Williamstown Primary School is one of the most beautiful and well-designed schools I have ever seen. Its architecture is amazing, and the school is situated in a stunning location.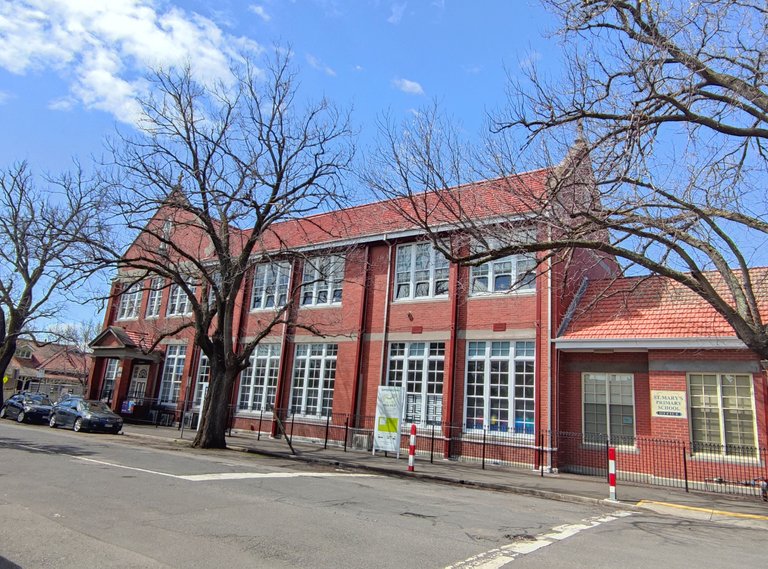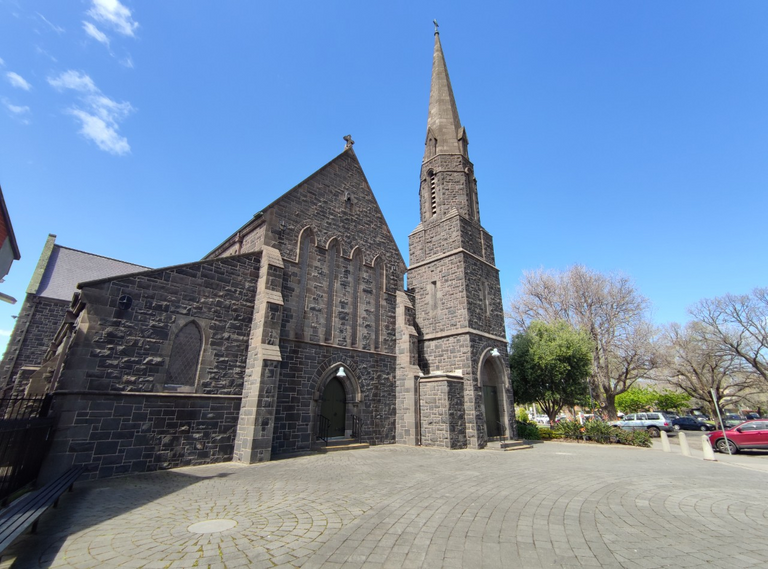 St Mary's Catholic Church
Our friend's guide was very knowledgeable and helped us understand the history and culture of the town. We ended our trip by stopping by at the Williamstown beach on the way home. It was a bit windy when we reached the beach but we could still see its beauty. I couldn't help but think about how busy it would be in the summer time. The sand was cold and the water looked dark, but I could imagine how refreshing it would be on a hot day.
If you're looking for a fun day out in Melbourne, be sure to visit Williamstown. With its stunning harbour views, cute boutiques and delicious restaurants, Williamstown is the perfect place to spend a sunny day. There's plenty to see and do in Williamstown, so be sure to bring your camera and appetite!