The view of the main building illuminated by the bright light invited me to take some photos there using the low-speed technique. It happened after midnight when I was with friends was relaxing and enjoying a cup of coffee at the Culture coffee shop. The building is a college facility, IAIN Lhokseumawe, located across the public road from the coffee shop where we hung out. I crossed the street and was at the main entrance to the IAIN Lhokseumawe campus complex, where I took a photo of the Culture Coffee shop.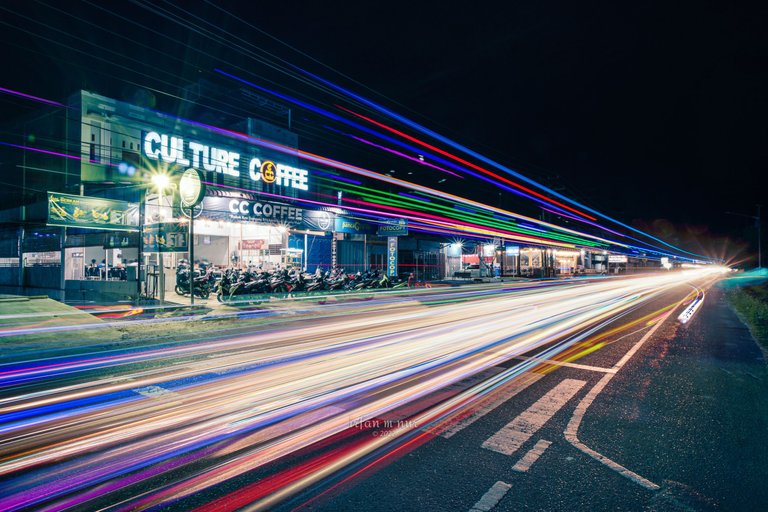 Access to the campus complex is limited at night because there are no study activities. The entrance is still open, but the exit is locked, so there is only one way in and out. It is recommended that you obtain permission from the security guard to freely walk around the complex if you plan on visiting late at night.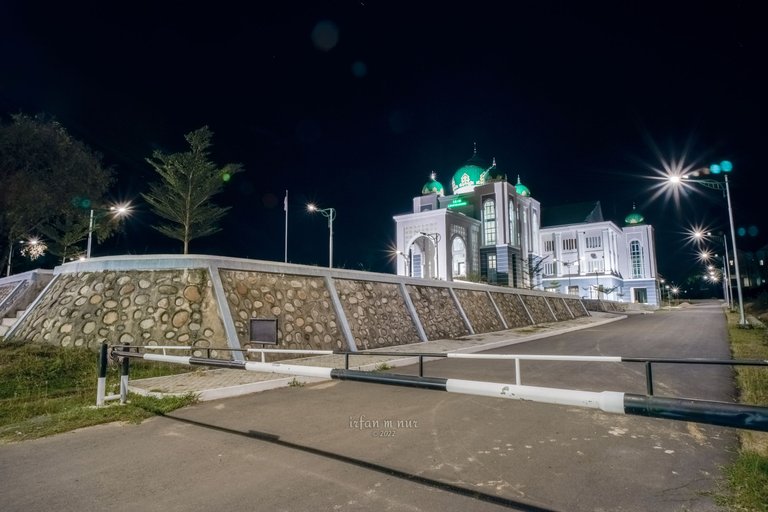 This magnificent building is the office of the IAIN Lhokseumawe Rektor's Bureau.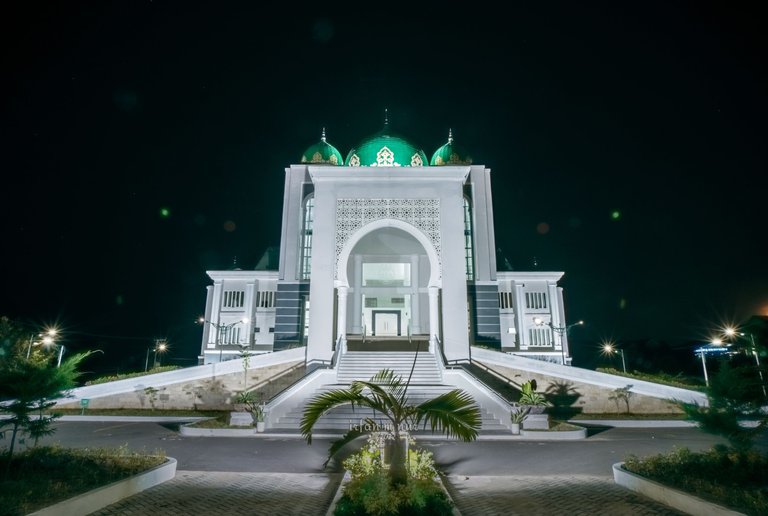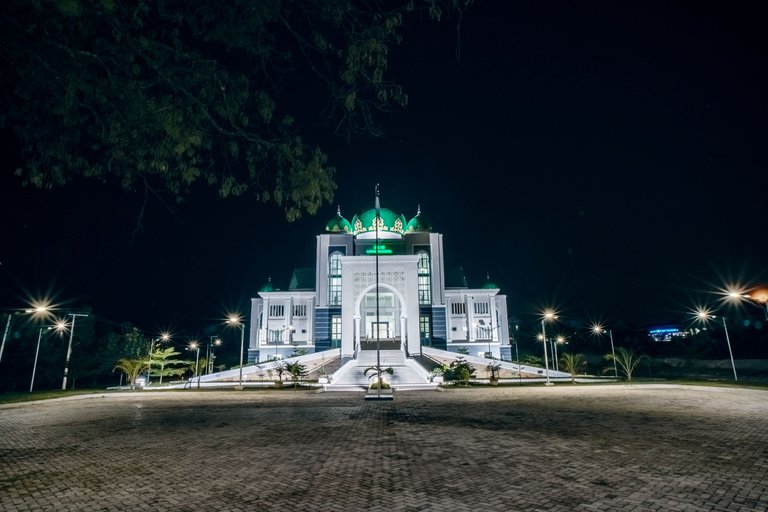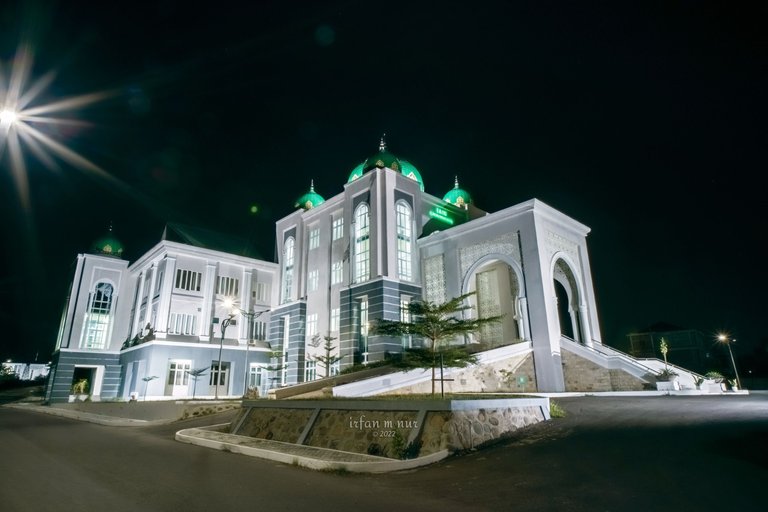 IAIN Lhokseumawe, the state islamic institute in Indonesia was established in 2016 at Alue Awe, Lhokseumawe, Aceh. Several new buildings and road infrastructure were visible during my visit on Wednesday, April 13, 2022.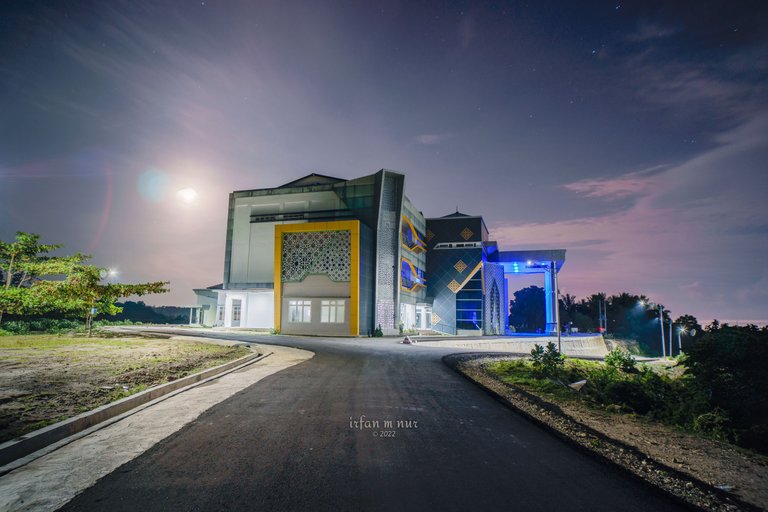 The college complex is located on a hilly plain with some buildings built on top of the hill and lowlands overgrown with forest-like trees. It's a fascinating sight, in my opinion.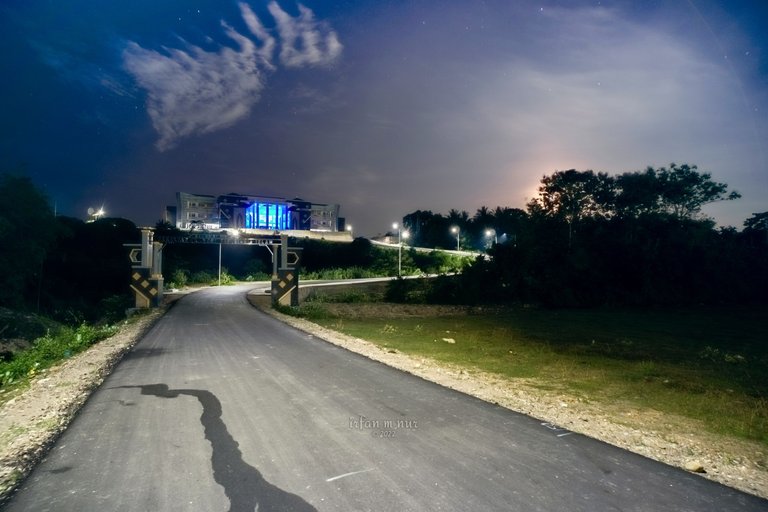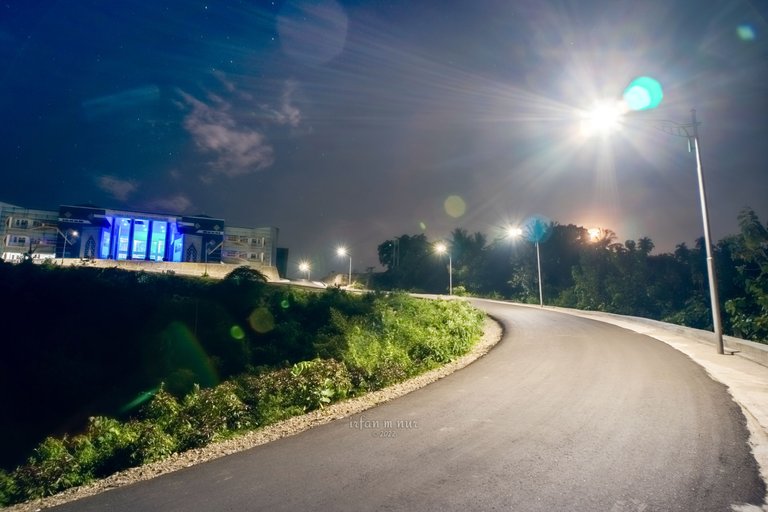 After walking around the complex to find the best view point, I found the place that presents the most prominent view on the front page of the Faculty of Economics and Business, located at the back of the complex.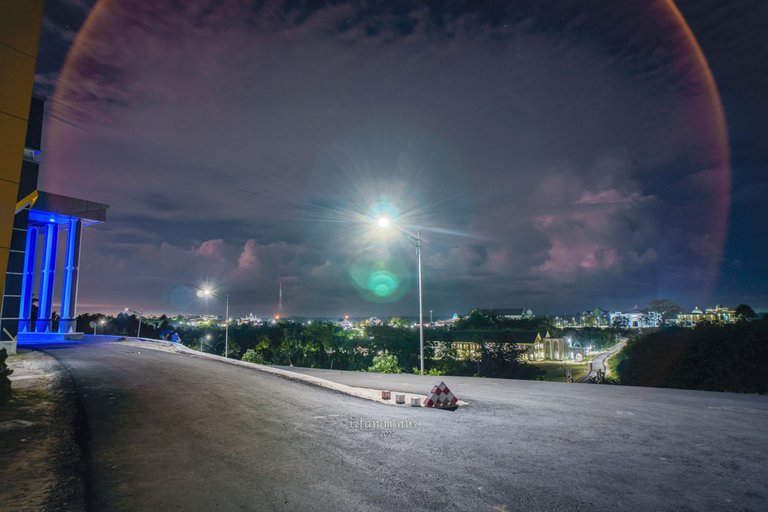 I think it is the highest peak. From there, you can see the buildings of the campus complex among the thick trees, and you can also see the view of the city lights of Lhokseumawe, which is about 54 miles away. The driving distance to Lhokseumawe city center is approximately 15 minutes away.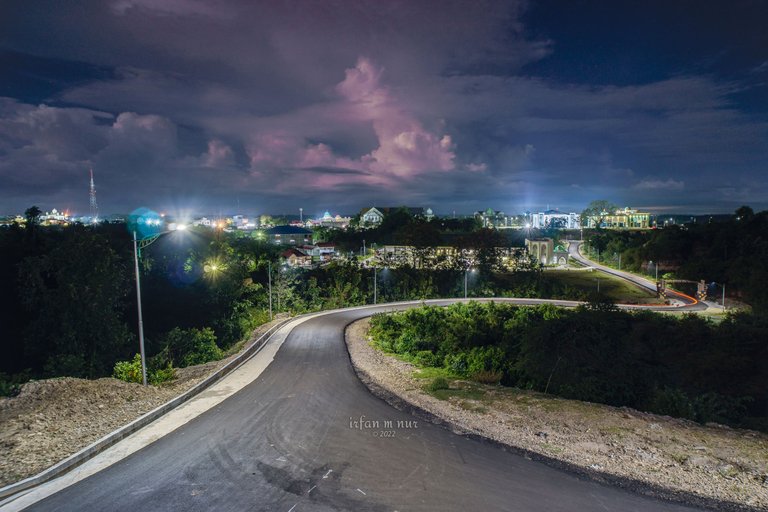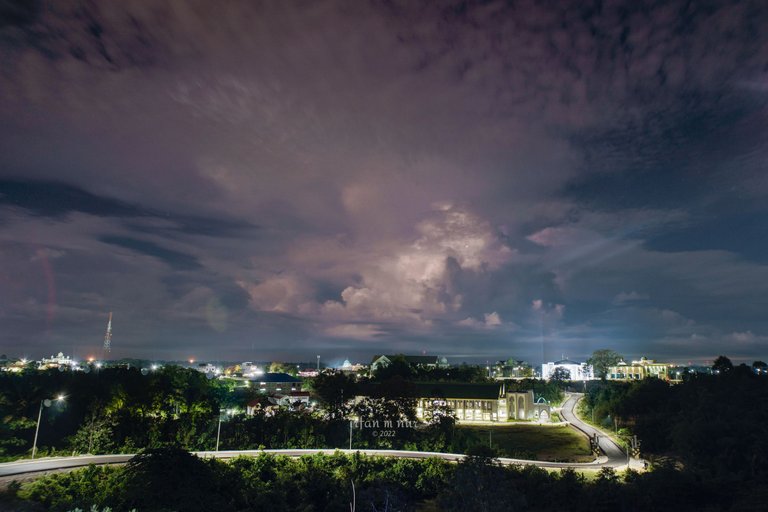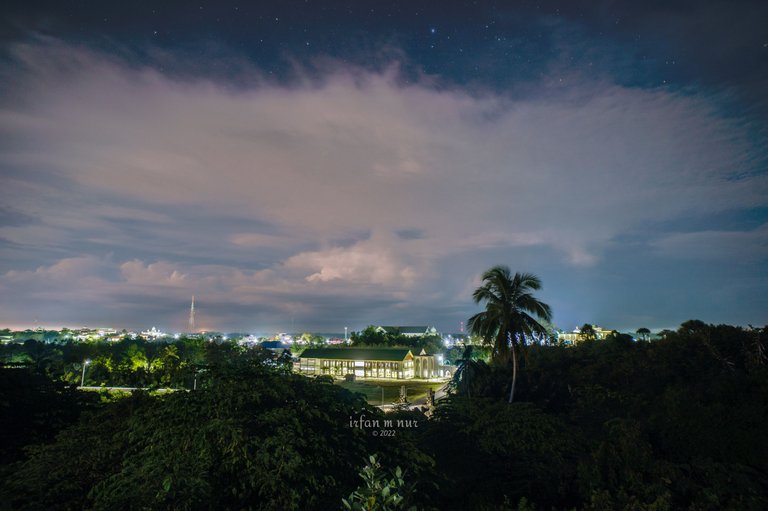 Photographs were taken between 1.00 am and 4.00 am.
Thank You
Irfan M Nur (@vannour)
Taken with SONY ILCE-6500 + 7Artisans 12mm F2.8.
---
All images in this post were taken by and remain the Copyright of Irfan M Nur.