Hi there Hive Family,
Today I would like to share with you my experience on the most dangerous karst ridge in Bulgaria, the backbone of Pirin mountain - Sredonosa.
It is special because of its highly diverse terrain and its length. It consists of shallow and wide regions, high and low altitudes, rocks filled with junipers and also bare ones. Denivelations with almost 80% of inclination. Also a lot of diverse fish bones and tooths to be ascended and descended. It took us around 5 hours just to cross the whole distance from the bottom to the peak. We had to think technically as some of the tooths were too dangerous to ascend and had to be overcomed by slicing them on the side.
Let the journey begin 🙃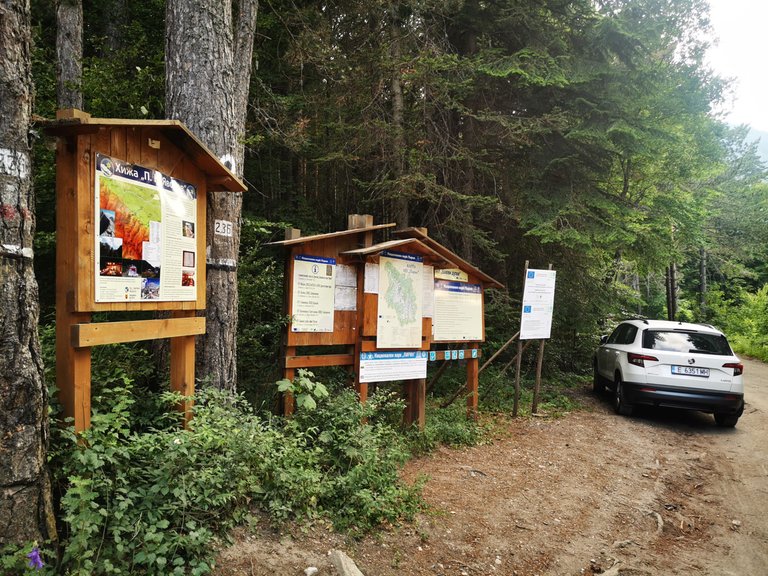 The hike began here. We reached the outskirts of Pirin mountain close to Lodge Qvorov. About an hour and a half if going via the main pathway.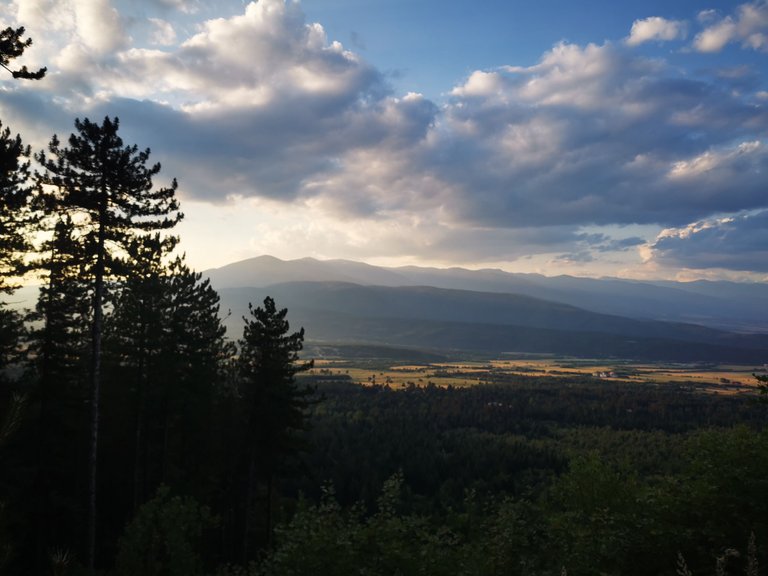 We had prepared a whole day to hike to Karst Ridge of Sredonosa as we knew that this is no joke and must be taken seriously. So as the Sun was setting, we reached Lodge Qvovor, dined, watched Italy vs Spain semi-final, and went to bed.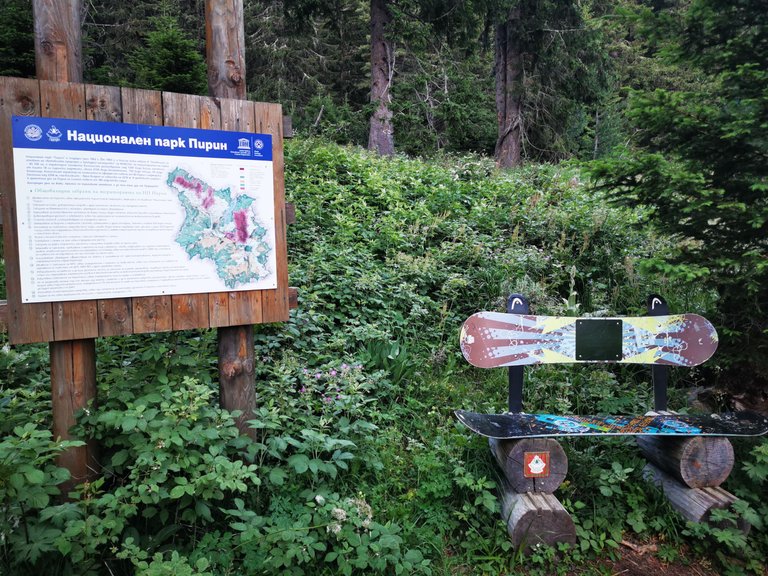 We started the day very early. Just as the outdoors were relatively light.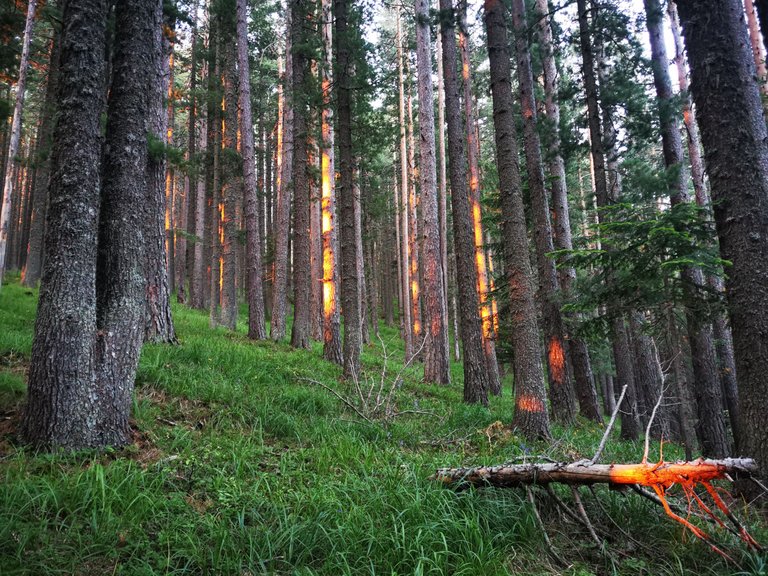 The Sun was rising as we traversed the only forest with shadows and cool air.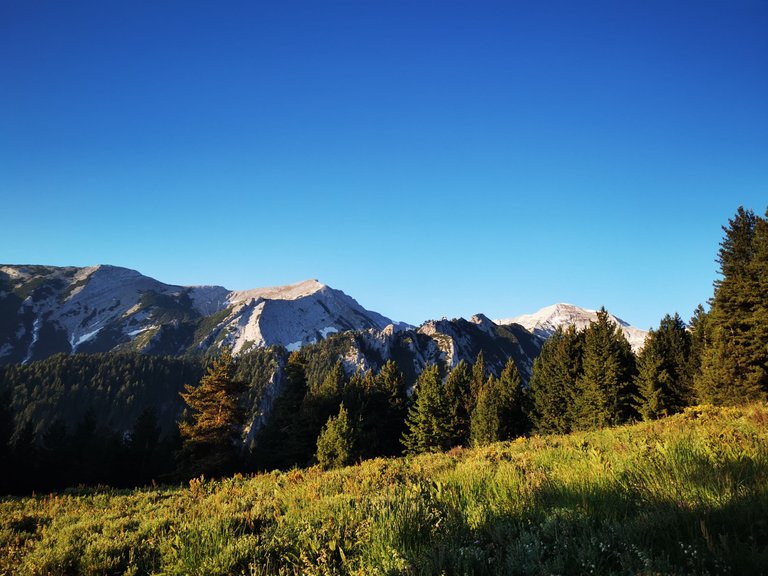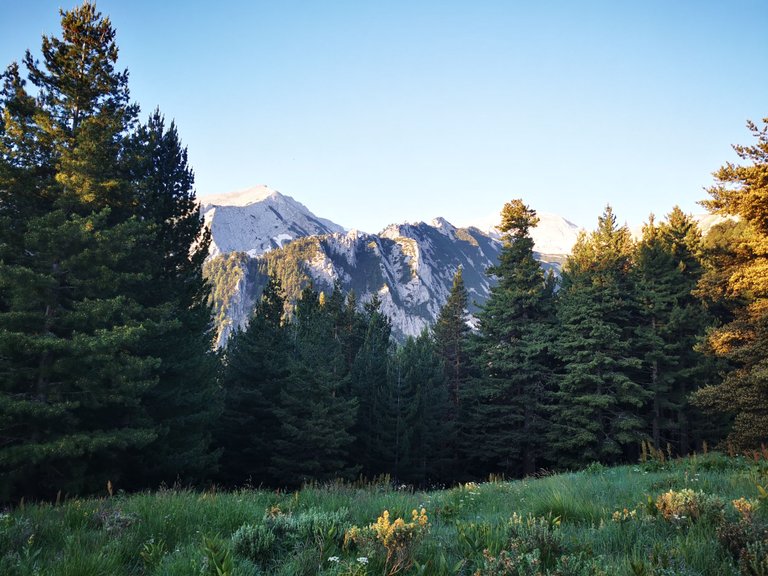 This is the beast in its whole glory. Sredonosa for afar.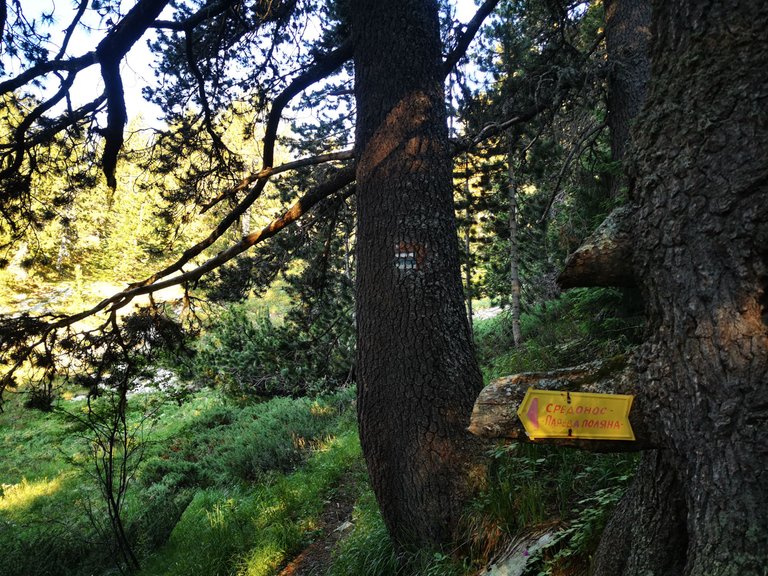 We are almost there. This is the sign telling us to turn left for the Karst Ridge.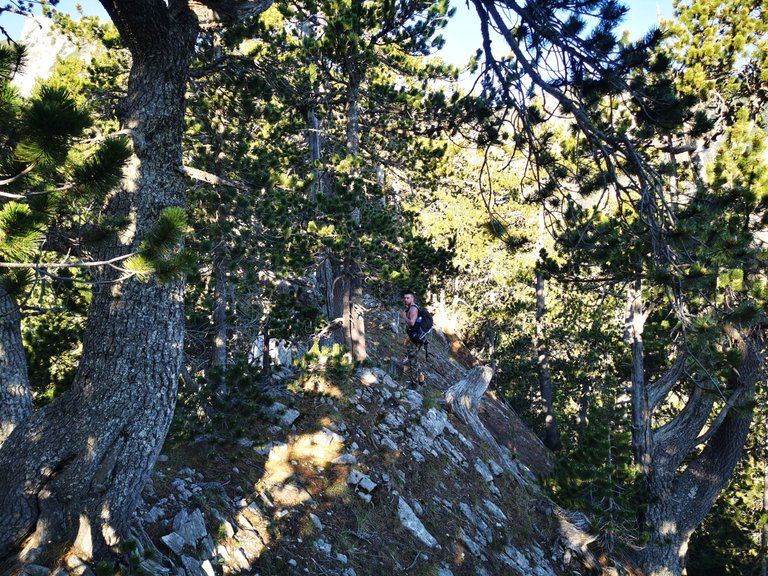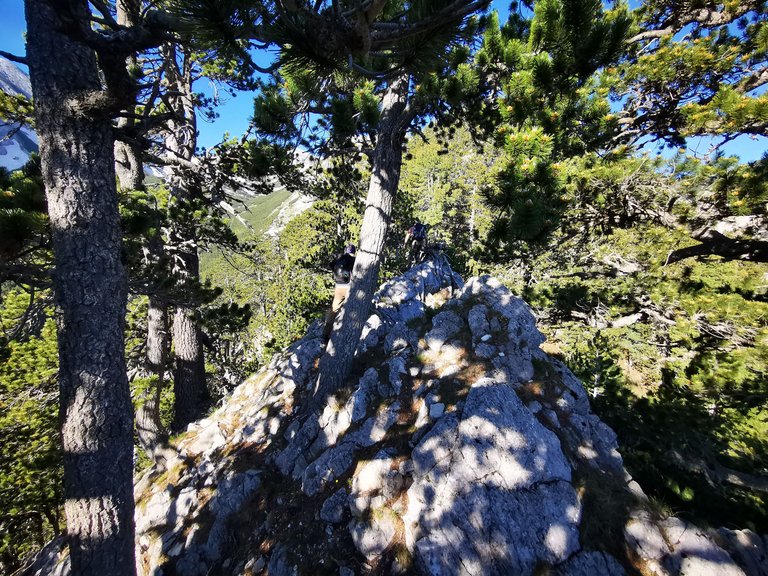 And just as we were having fun talking, we reached the beginning of the Ridge. It had a lot of vegetation and trees which made it even more challenging. The fact that this is a reserve and very few people come to visit it, makes it divine and pristine. We had to be very careful not to disrupt it in any way.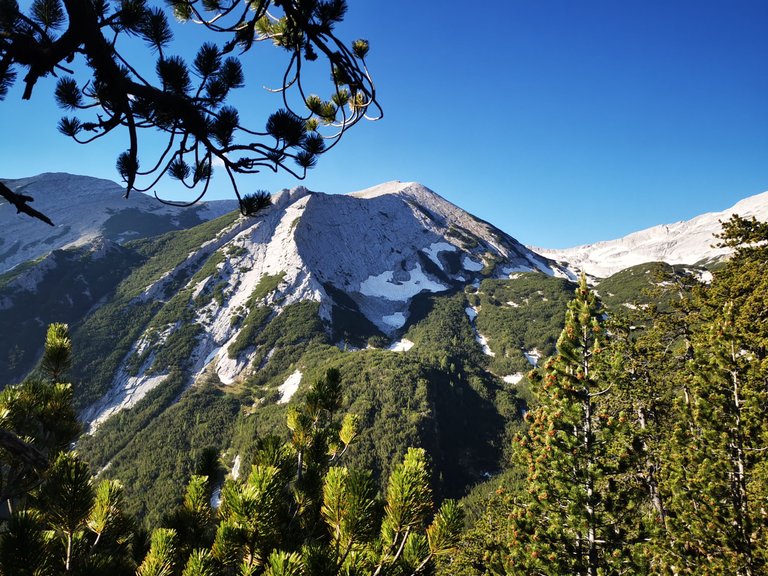 The views are amazing. As Sredonosa is the backbone of Pirin mountain, we only had ridges on both our sides. The ridge in the distance is the famous Cat´s claw that we managed to descend last year. One heck of an experience that ended up with some ankle sprains for me.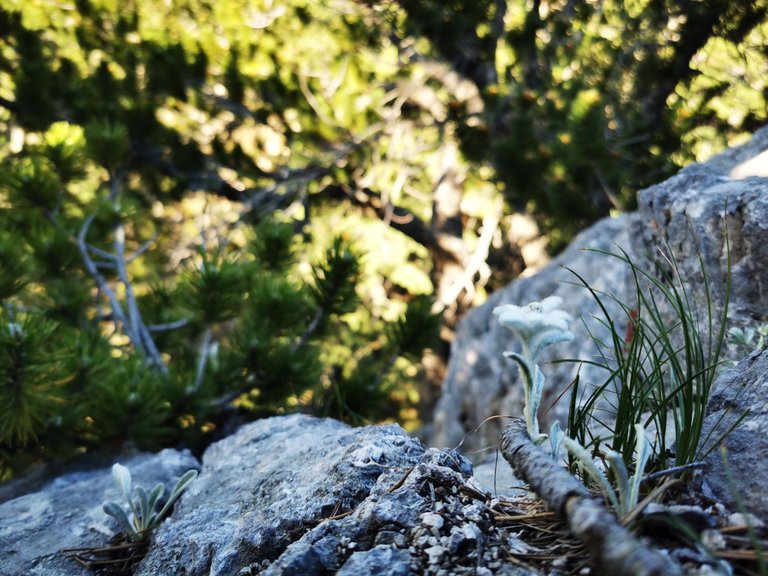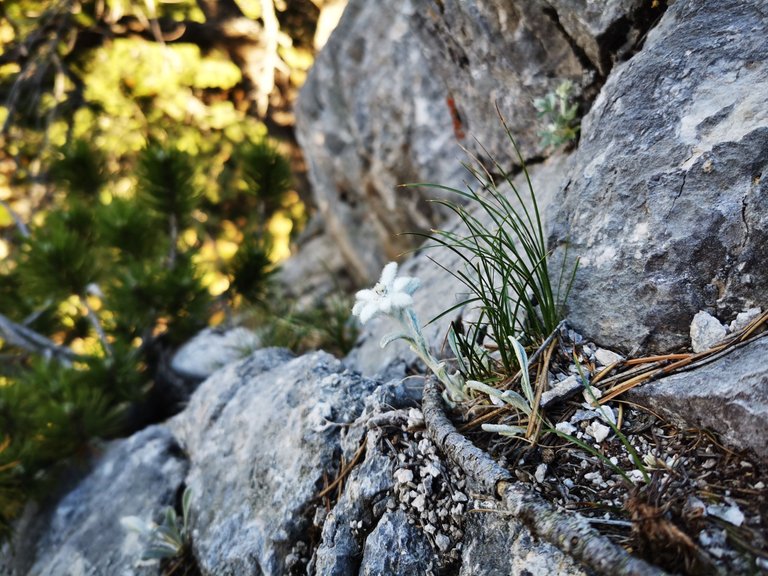 And this is the famous Edelweiss flower. A preserved flower that must not be meddled with.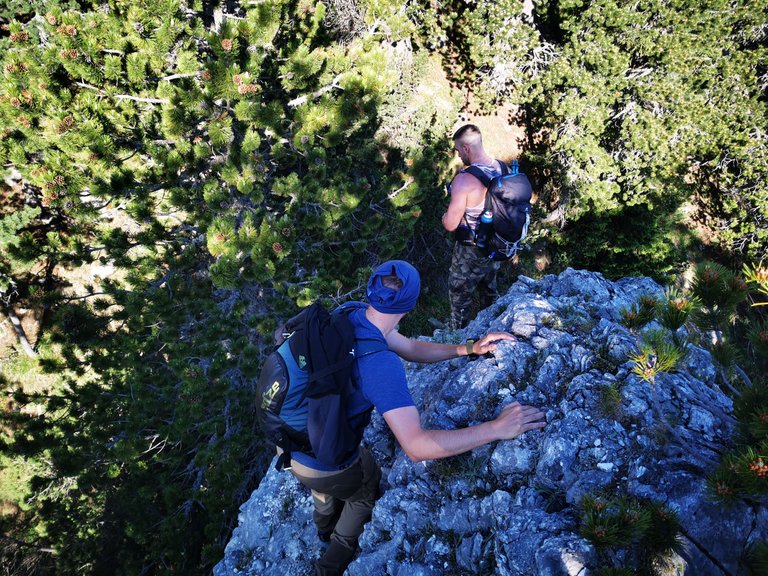 The Karst Ridge was not just a simple ascend traverse. We had to climb our way up and down through those immense rocks.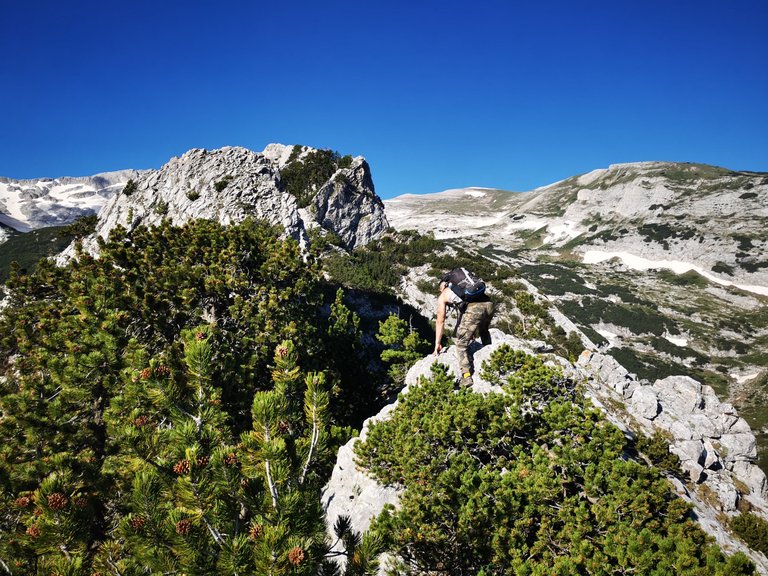 Just a casual picture climbing the Juniper Rocks 😆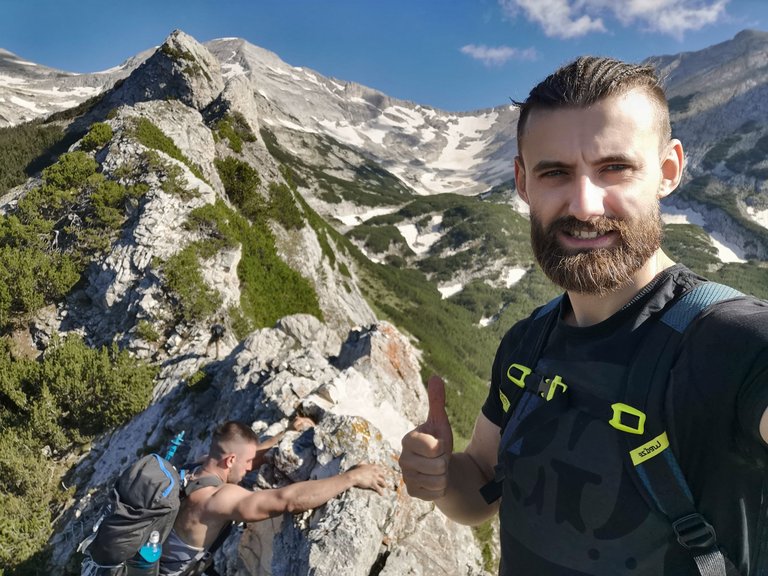 Thumbs up! We are doing fantastic so far 🐐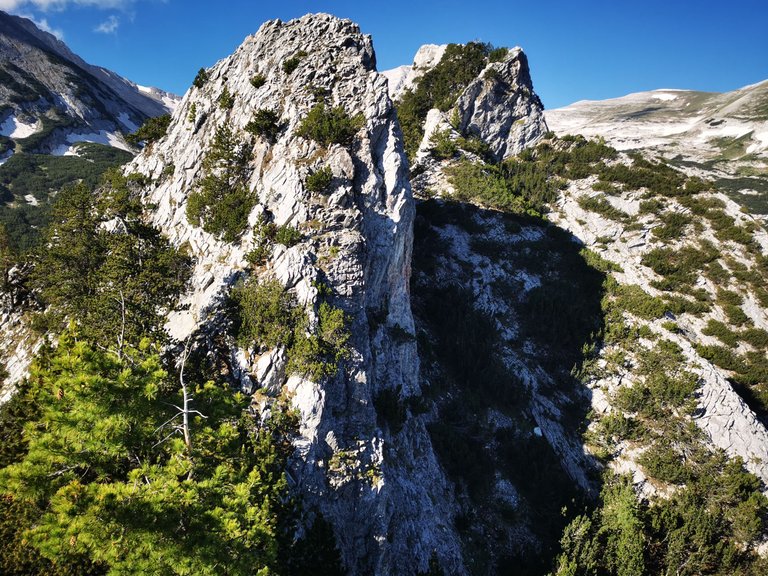 Beautiful cliffs and shadows. I can't believe that we climbed all of that 😳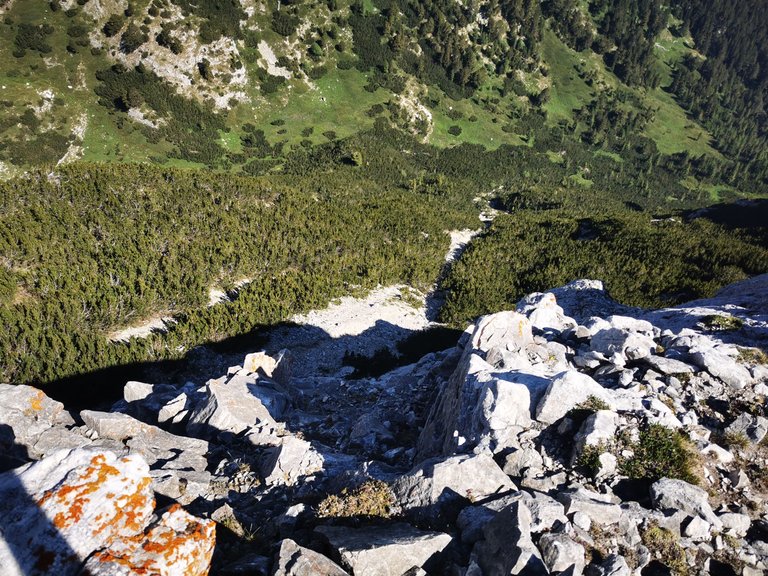 The hollows are quite deep at some points. But I never felt sick or scared during those shallow areas with panoramic views 🙃 I watched videos of people climbing Sredonosa with GoPro and it looked terrible. I was frightened at times. This really goes to show that nothing is what it seems. Until you do it yourself, you can't really have the full picture as a lot of moments are manipulated by the camera's angle. It looks very dangerous and impossible to do, while in reality, yes, it is dangerous, but it is not so much as it appears to be.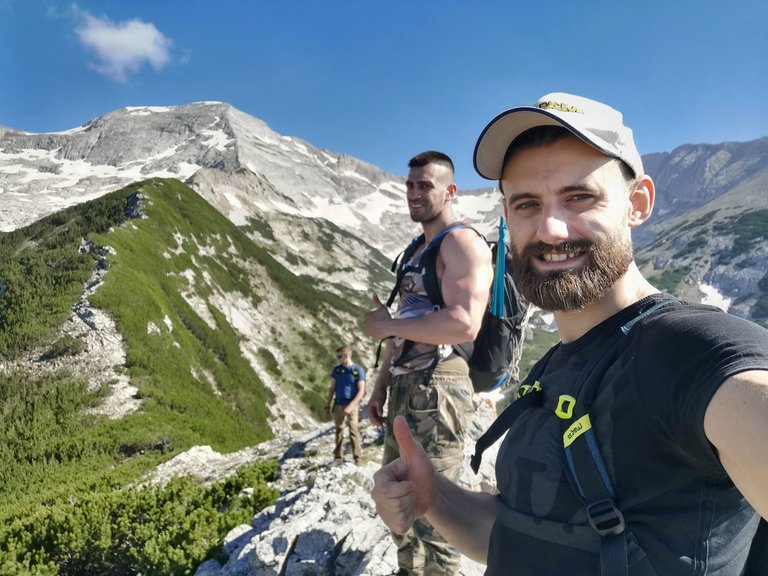 Hey smile up! Loosen a bit! We are having the time of our lives!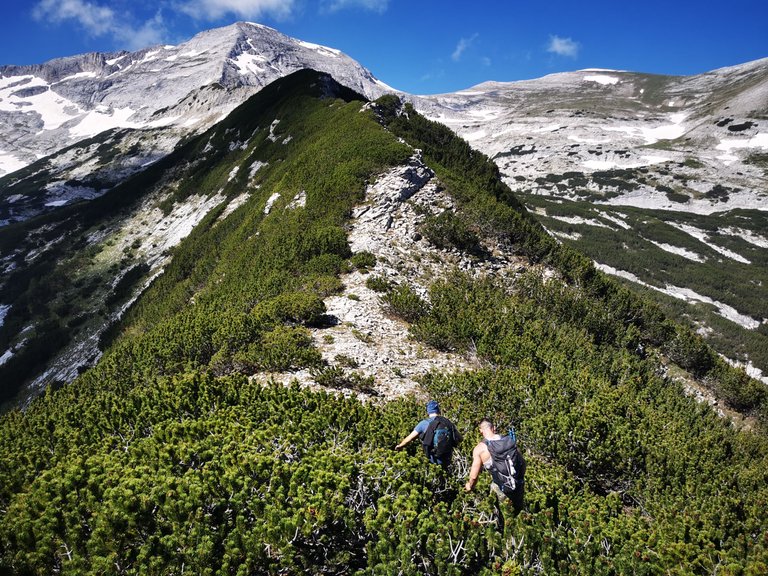 These junipers are getting on our nerves. This area was not so dangerous as annoying. We had our legs and arms scratched by the growing vegetation.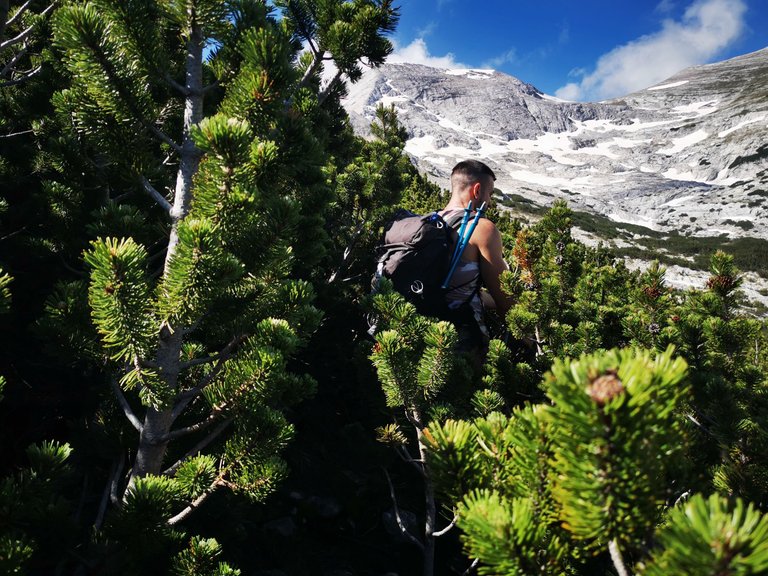 We had to overcome them. There is no other way.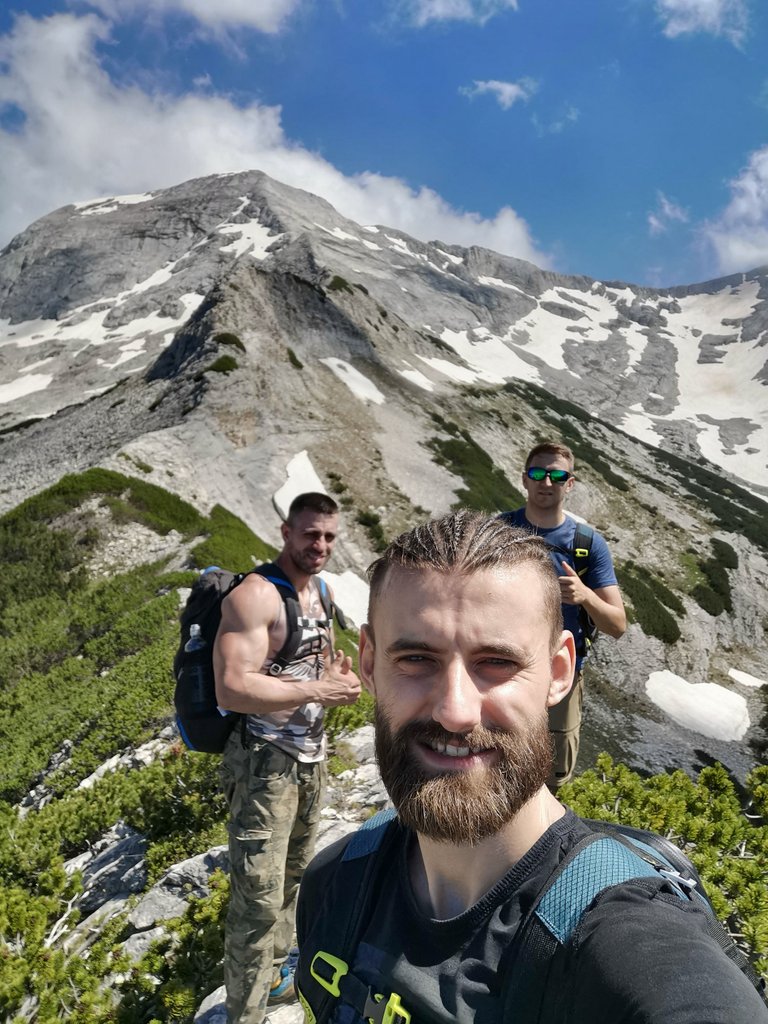 Smile! We passed the annoying junipers! Time for some adrenaline rush and shallow cliff climbing 🤣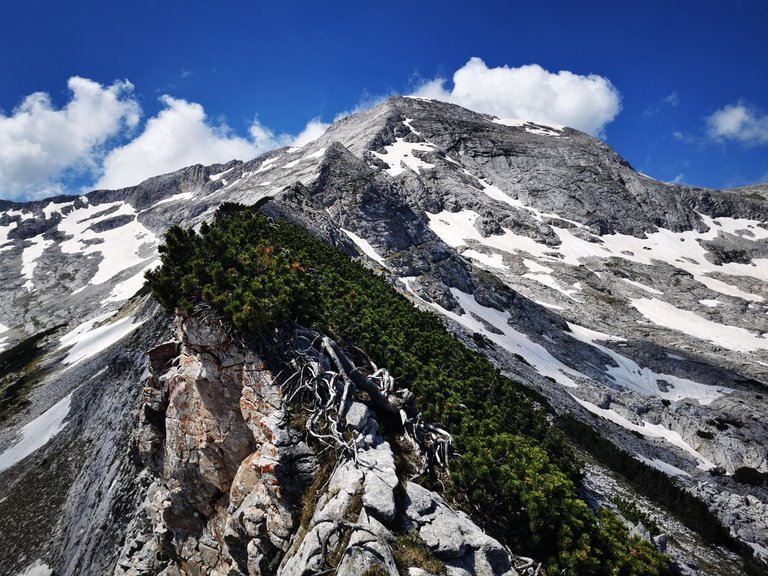 That is what´s left! Front view and the Peak at the end. Our final stop.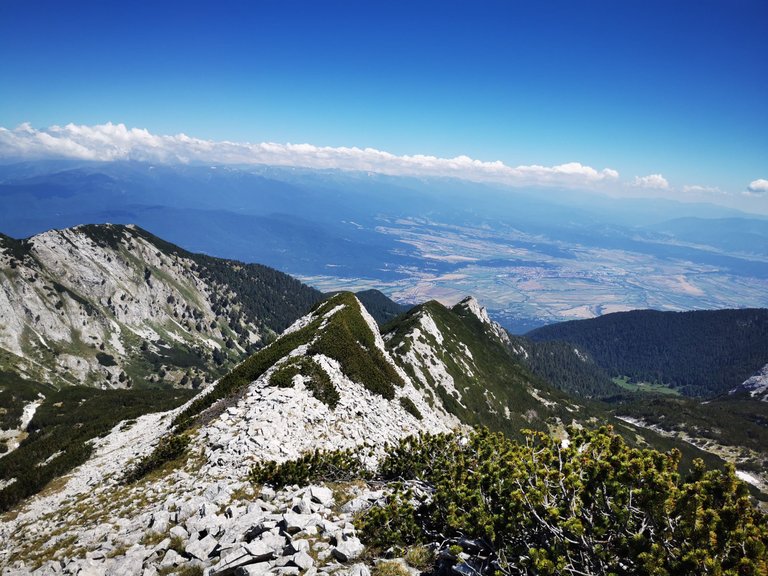 Rear view. This is what we have already overcomed. Not too shabby at all.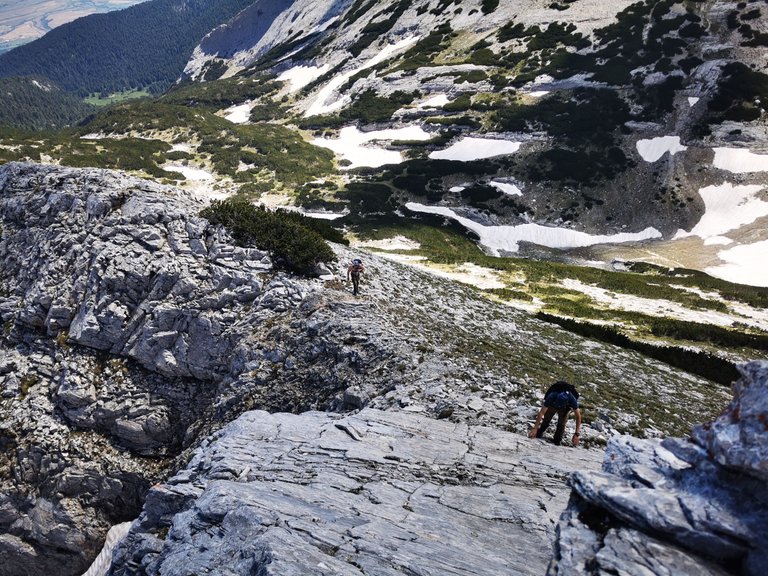 Final mount! The steepest climb of all awaits us.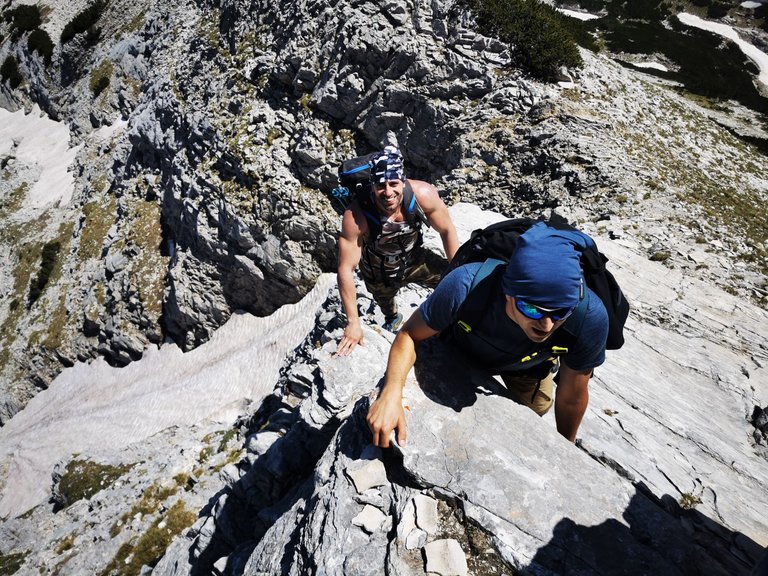 Smiling! The secret ingredient to happy life and conquering anything you set your mind to.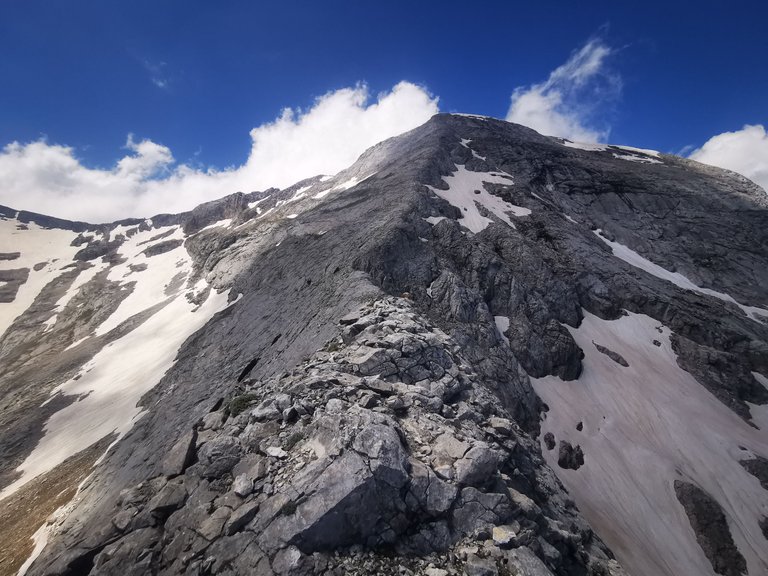 Looks both glorious and inspiring! Last denivelations!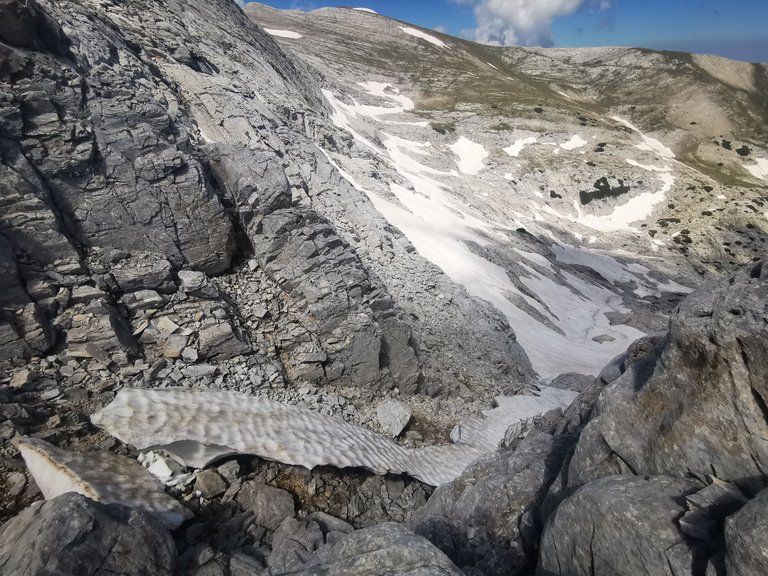 Lumps of snow covering the highest parts of Pirin mountain. Some of that snow will stay until next winter.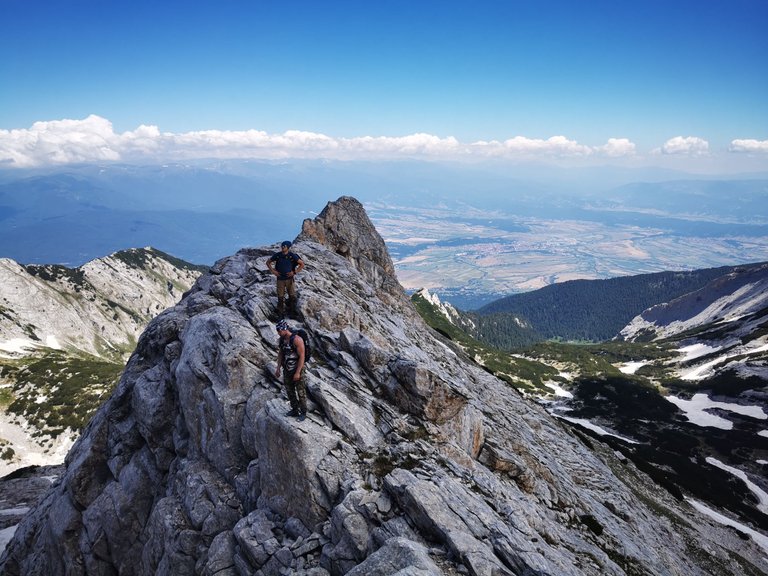 We are almost there.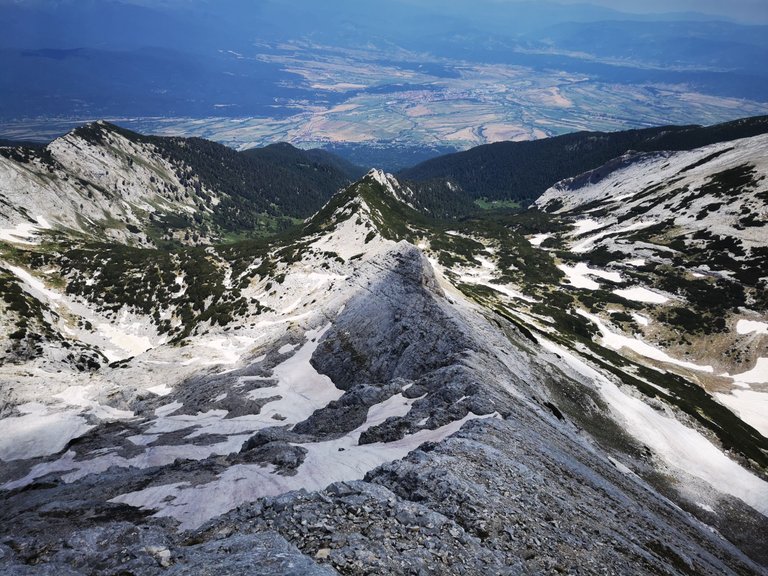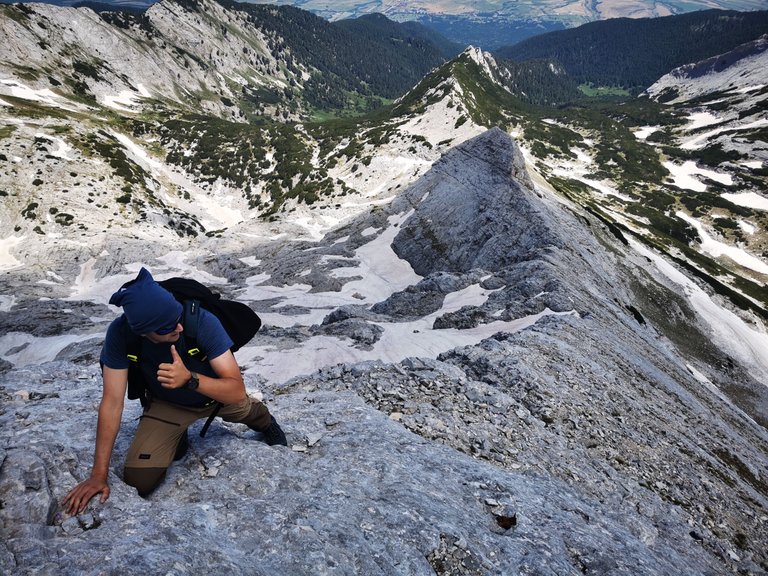 The views are impeccable, just breathtaking 🤠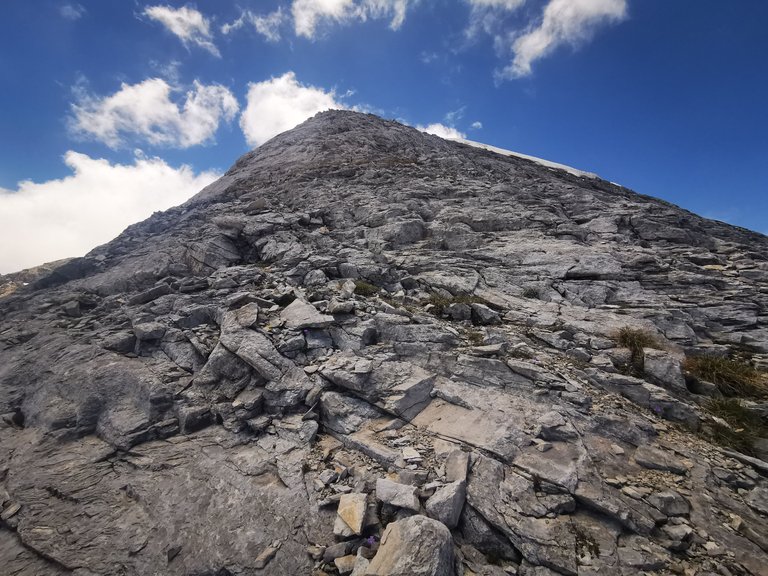 Last struggles before the Peak.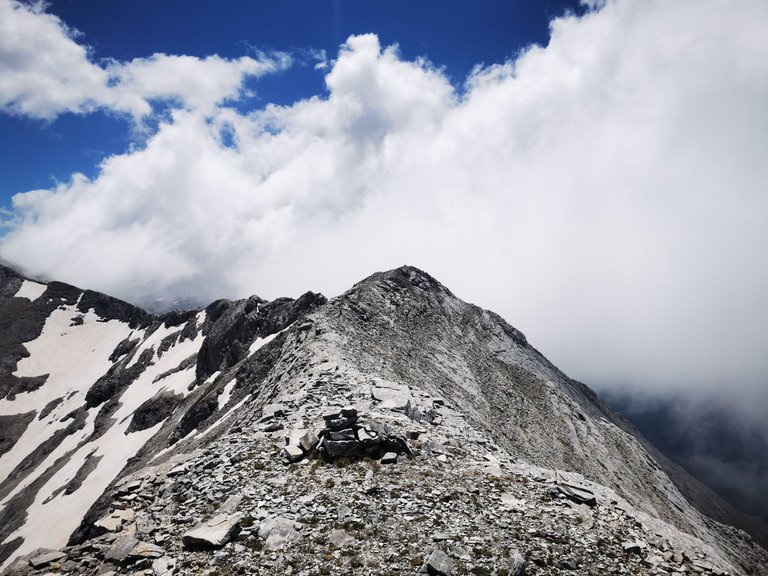 Тhis pyramid of stones represents the Peak. It is called Bayuvi Dupki. We made it!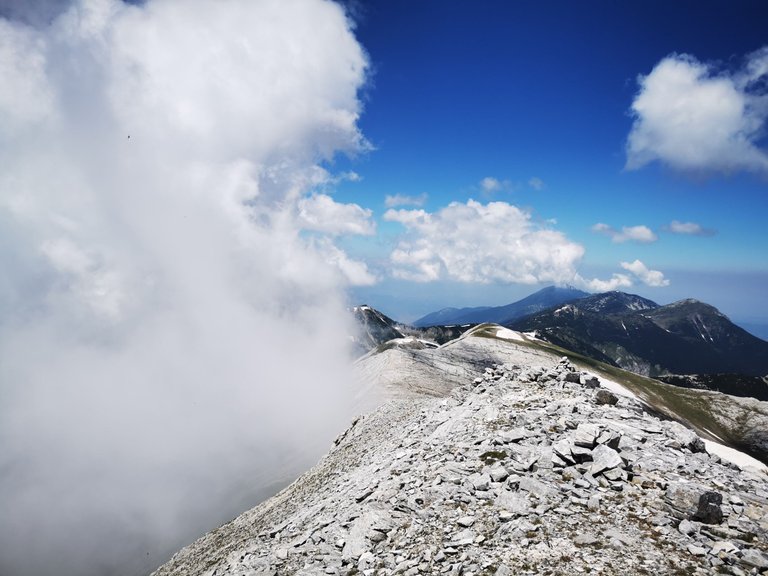 These are side views of Pirin mountain and its marverous slopes.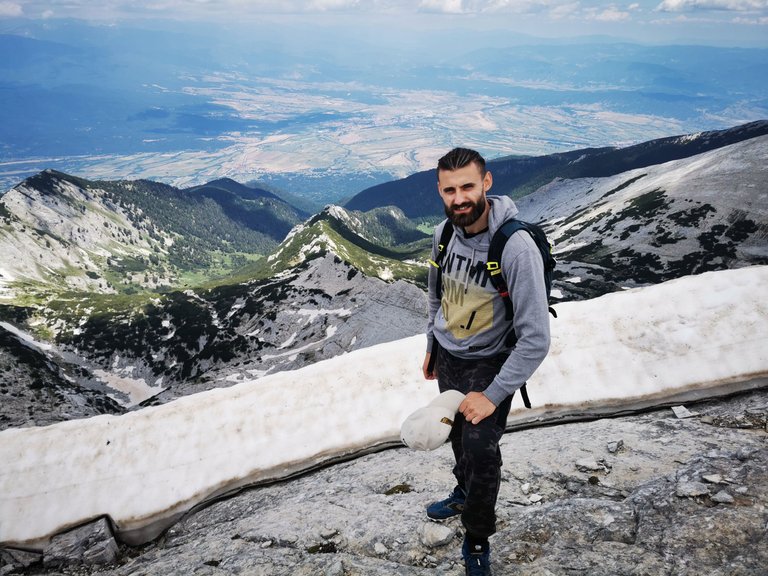 And this is what we climbed. The backbone of Pirin mountain - Sredonosa!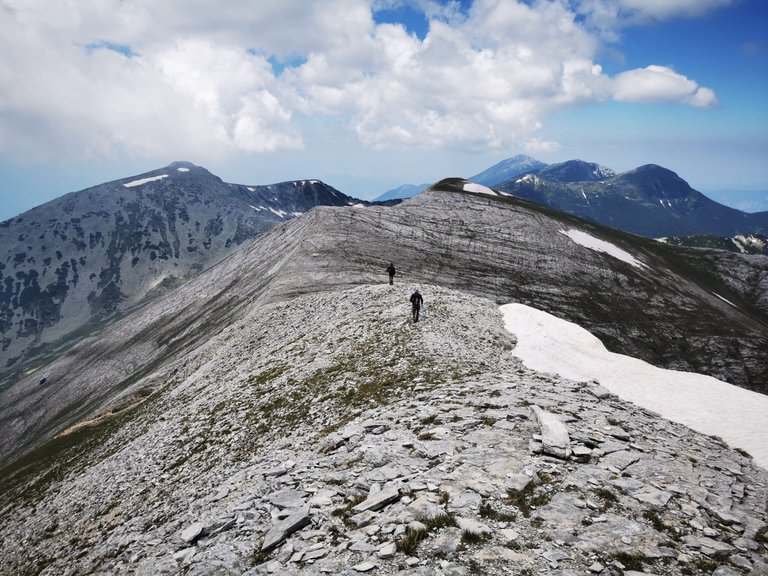 We ate lunch and rested for some time. Then descended via the normal trail back to the Lodge. We circled our route because it would be madness to climb and descend Sredonosa in one day.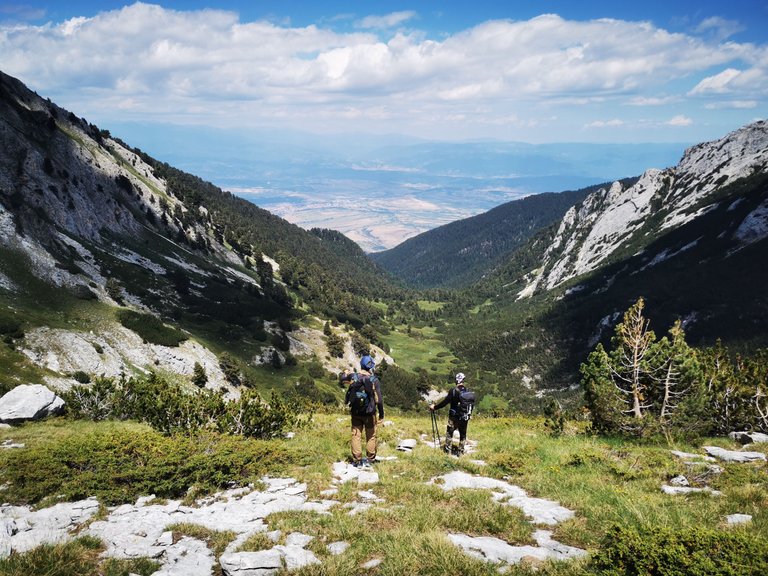 As always, thank you for visiting my blog and I look forward to welcoming you in my next one.
Stay happy, be peaceful!
Namaste
---
---

If you decide to support the Bulgarian community growth you can do it by delegating some HP that will be used only for that!
---
---