My Travel Blog
Bostancı - Inhale the scent of the sea for relaxation.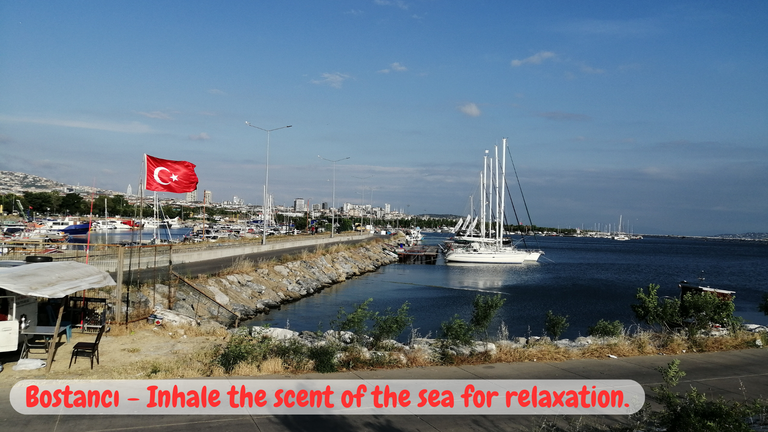 Hello to all who love to travel,
Where I live is close to the Sea of ​​Marmara, the Black Sea and the Bosphorus. That's why I can easily go down to the beach to see the sea and smell the wonderful smell of the sea. Actually, I am very lucky in this regard. Because these places with beautiful beaches allow me to get rid of my troubles.
The name of this place, which is in the province of Istanbul in Turkey, is Bostancı. This place, which has a very long beach, also offers us the opportunity to have a picnic and walk among the grass.
Yaşadığım yer Marmara denizine, Karadenize ve istanbul boğazına yakın. Bu yüzden deniz görmek ve denizin o muhteşem kokusunu almak için kolaylıkla sahile inebiliyorum. Aslında bu konuda çok sanslıyım. Çünkü birbirinden güzel sahilleri olan bu yerler benim sıkıntılarımdan kurtulmamı sağlıyor.
Türkiye'nin İstanbul ilinde olan bu yerin adı Bostancı. Çok uzun bir sahile sahip bur yer aynı zamanda bizlere piknik yapma ve çimenlerin arasında gezme fırsatı sunuyor.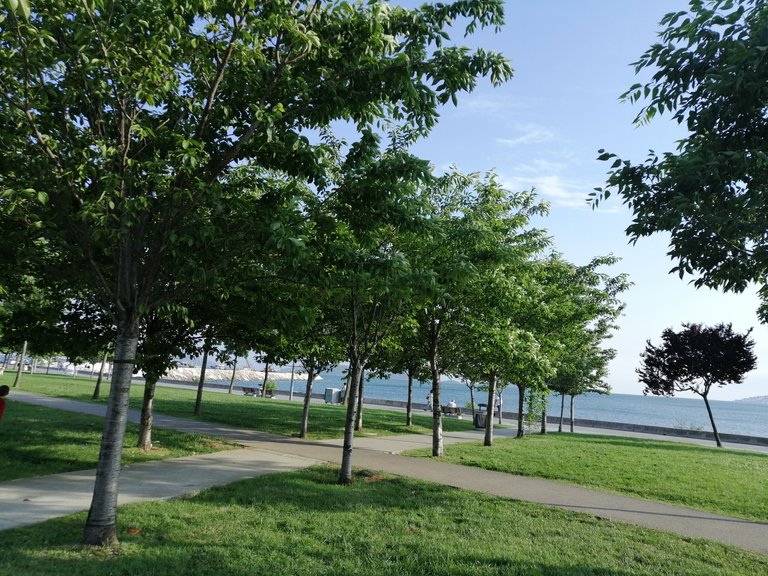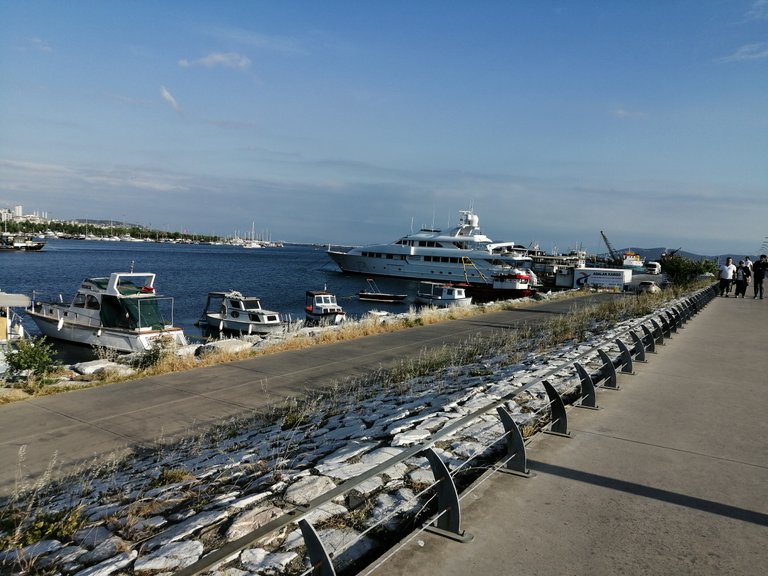 Many of us take walks to stay healthy. We choose different venues for these walks. Some of us choose forests with a lot of trees, some of us choose the seaside. For me, the most ideal walking place is the seaside.
Sağlıklı kalmak için birçoğumuz yürüyüşler yaparız. Bu yürüyüşler için farklı mekanlar seçeriz. Bazımlarımız Ağaçların çok olduğu ormanları seçer bazılarımız deniz kenarlarını seçer. Benim için ise en ideal yürüyüş yeri deniz kenarlarıdır.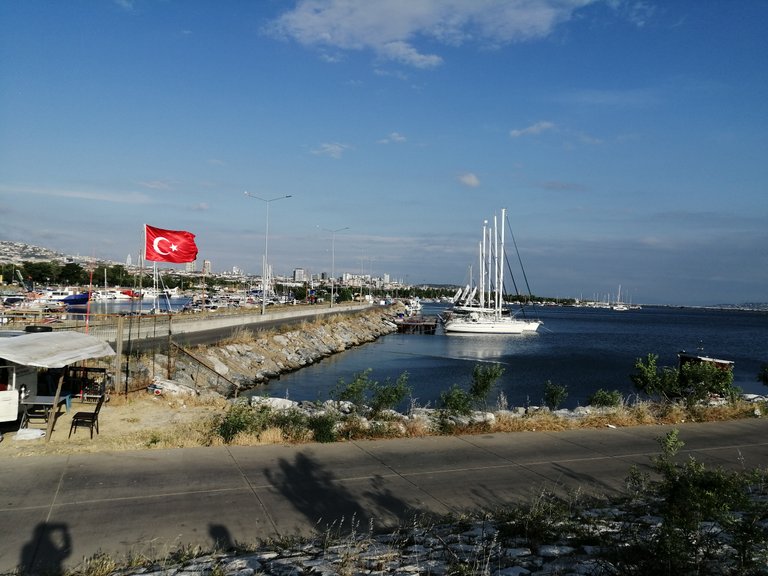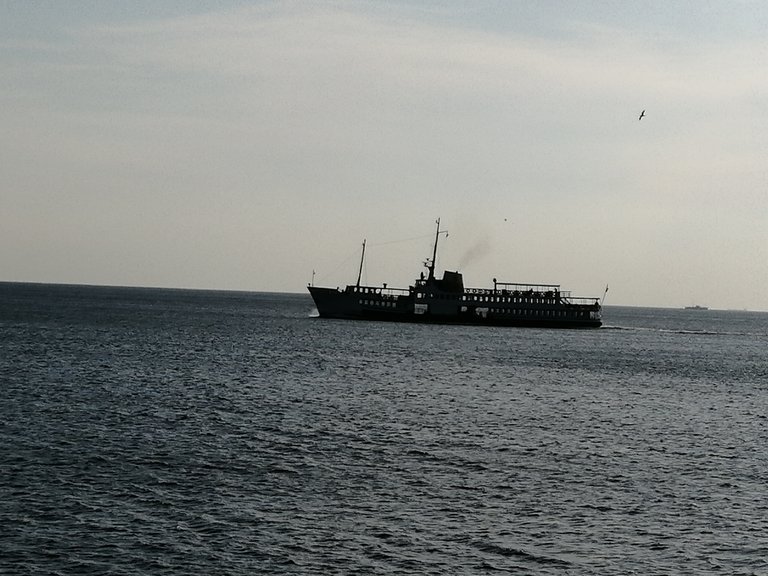 While I am walking here, watching the surroundings and inhaling the fragrant smell of the sea relaxes me. It refreshes my body. I can even say that it makes me younger.
Many people like me come here to take a walk in the early hours. I spend a pleasant time watching the sea of ​​Marmara. There are small harbors where boats and yachts stay. I have the opportunity to watch different ships.
Burada yürüyüşümü yaparken etrafı seyretmek ve denizin o mis kokusunu içime çekmek beni rahatlatıyor. Vücudumu dinçleştiriyor. Hatta beni gençleştiriyor bile diyebilirim.
Benim gibi birçok kişi burada erken saatlerde yürüyüş yapmaya geliyor. Marmara denizini izleyerek keyifli zamanlar geçiriyorum. Burada botların ve yatların konakladığı küçük limanlar var. Farklı farklı gemileride seyretme imkanı buluyorum.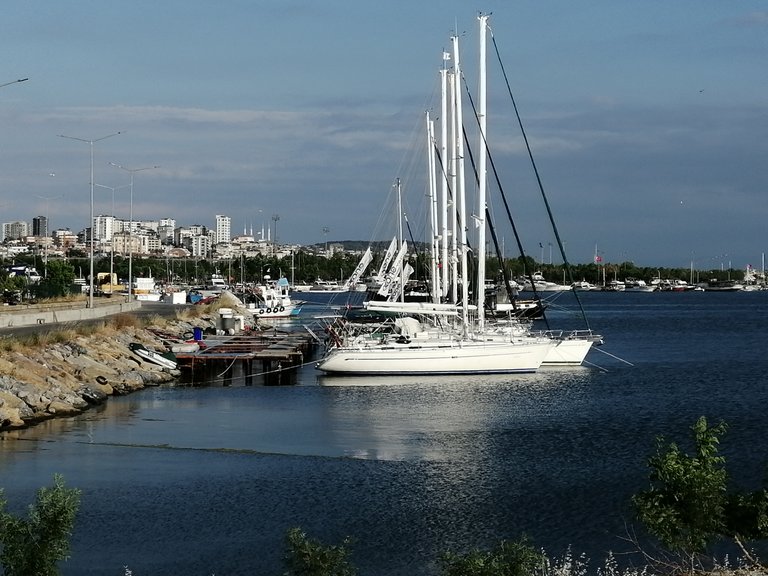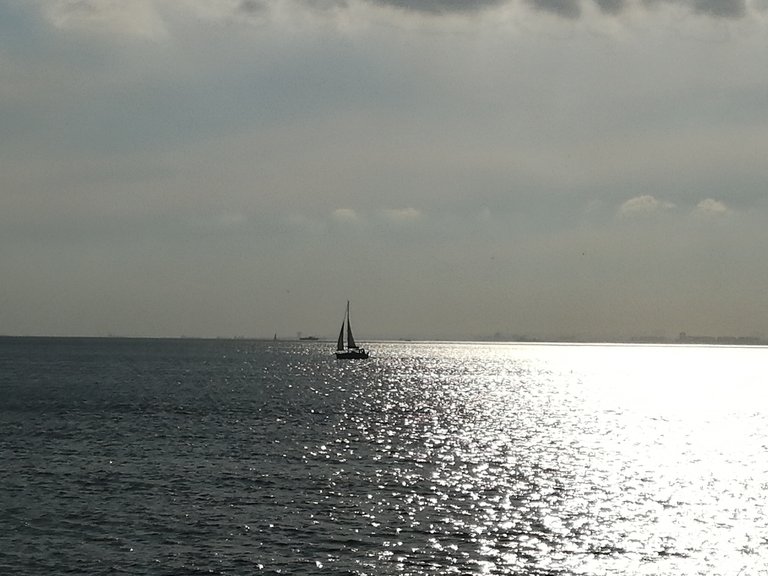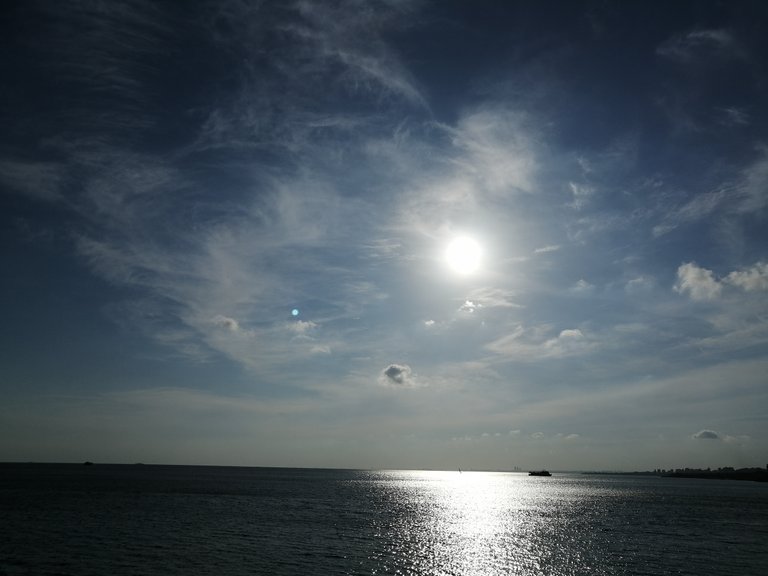 The islands in the Sea of ​​Marmara can be seen from this coast. Many tourists go to the islands to visit. I'm sitting here for a while to rest. I watch cruise ships and sailboats and the shining sea in the distance.
Marmara denizinde bulunan adalar bu sahilden gözüküyor. Adalara gezmek amaçlı birçok turist gidiyor. Burada dinlenmek için biraz oturuyorum. Uzaktan geçen yolcu gemilerini, yelkenlileri ve parlayan denizi seyrediyorum.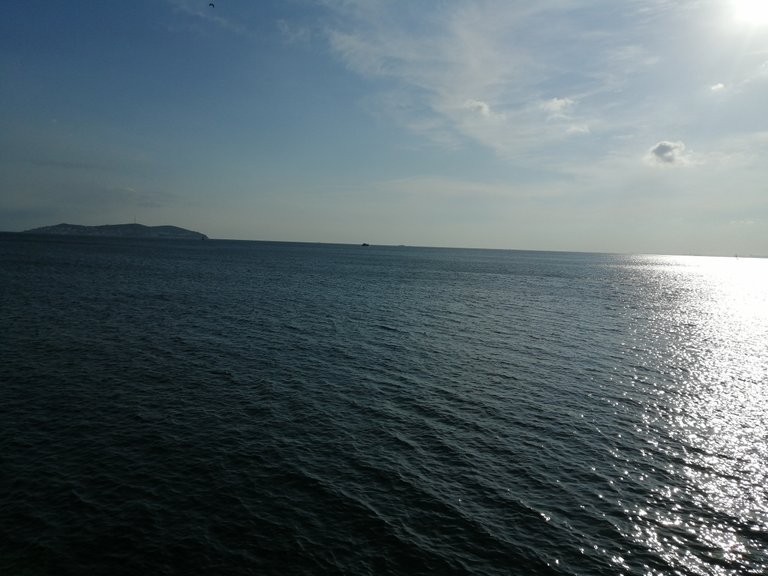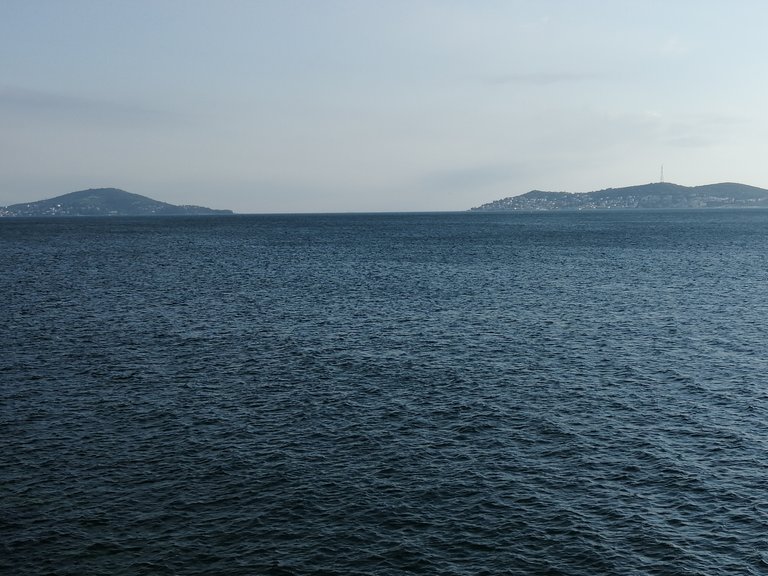 Also, many people picnic here. A long beach and the grass surrounding that beach bring you together with the land. I see many carefully planted flowers in the grass area.
Ayrıca burada birçok insan piknik yapıyor. Uzun bir sahil ve o sahili çevreleyen çimler sizi toprakla buluşturuyor. Çimenlerin olduğu bölgede birçok özenle dikilmiş çiçekleri görüyorum.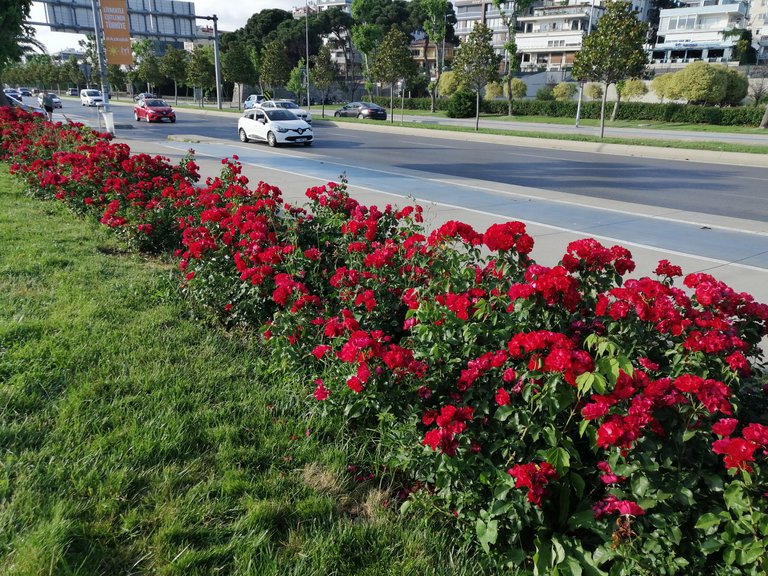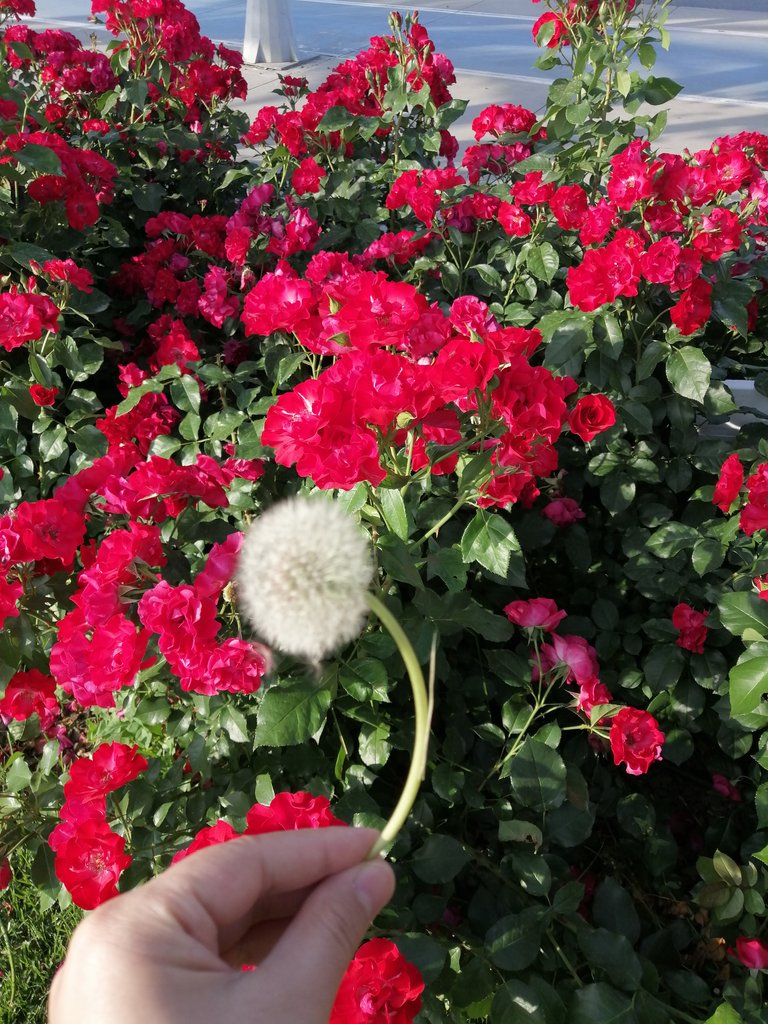 When you breathe in the air, the scent of the sea and the fragrant flowers make my head spin. When I approach the flowers, I can see every shade of color.
Havayı içinize çektiğinizde bir yandan deniz kokusu bir yandan mis kokulu çiçekler başımı döndürüyor. Çiçeklere yaklaştığımda renklerin her tonunu görebiliyorum.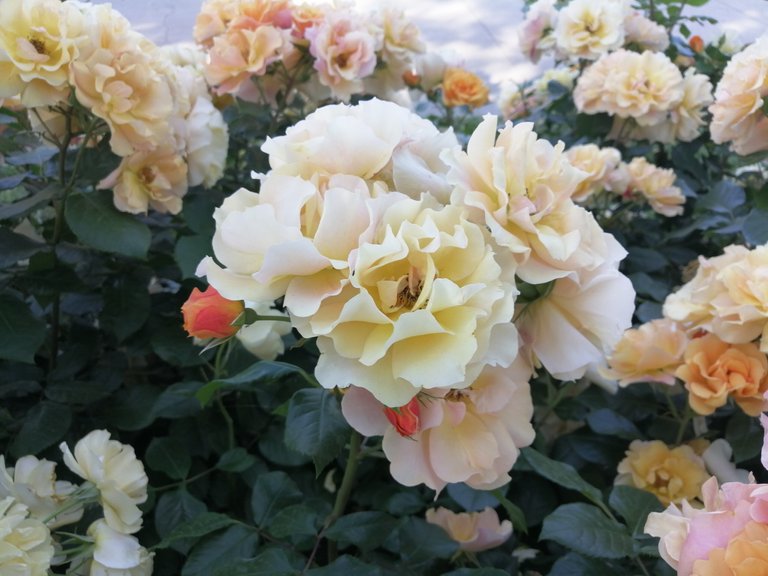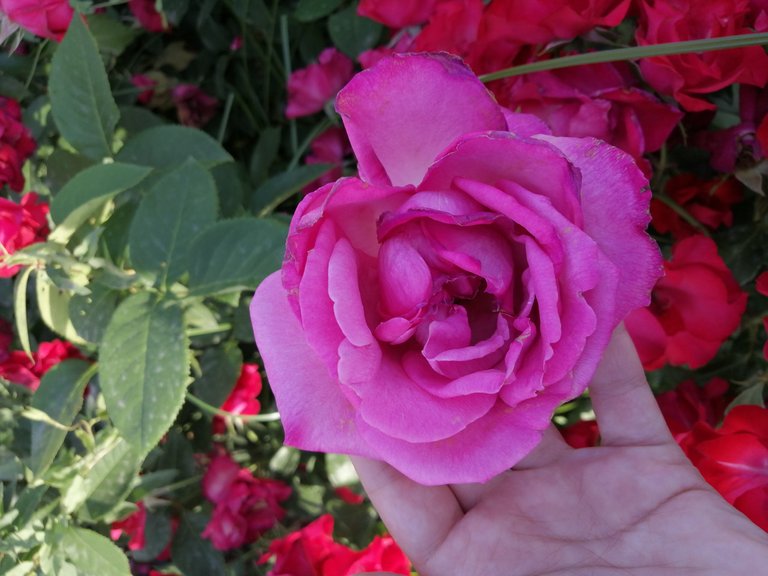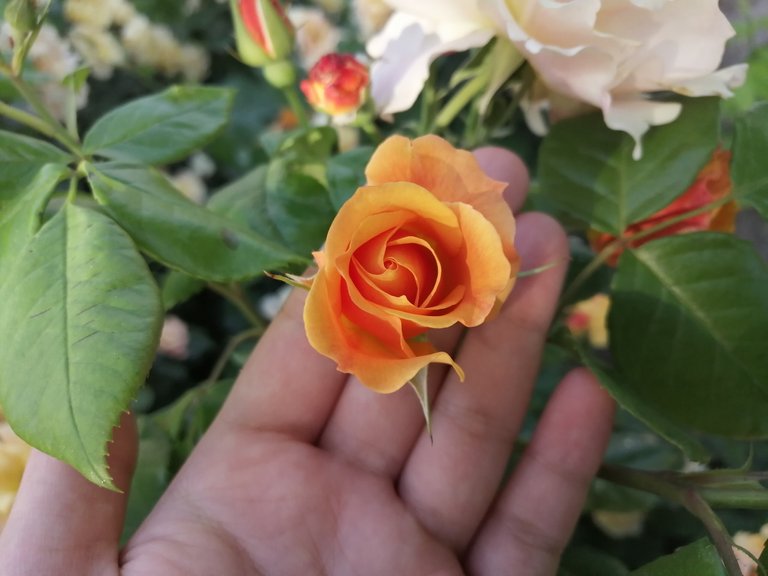 That's why I love where I live. It makes me feel very lucky to have so much beauty together and relax me. This trip I made in Bostancı Beach was very enjoyable for me. I hope you enjoyed this trip. Thanks for reading my post. See you on my next travel blog.
Yaşadığım yeri bu yüzden çok seviyorum. Bu kadar güzelliğin bir arada olması ve beni rahatlatması beni oldukça şanslı hissettiyor. Bostancı Sahilinde yaptığım bu gezi benim için çok keyifliydi. Umarım sizlerde bu geziden keyif almışsınızdır. Yazımı okuduğunuz için teşekkürler. Bir sonraki seyahat bloğumda görüşmek üzere.
Photo shoots are mine. Do not use without permission.
Fotoğraf çekimleri bana aittir. İzinsiz kullanmayınız.
Stay Healthy. Goodbye.