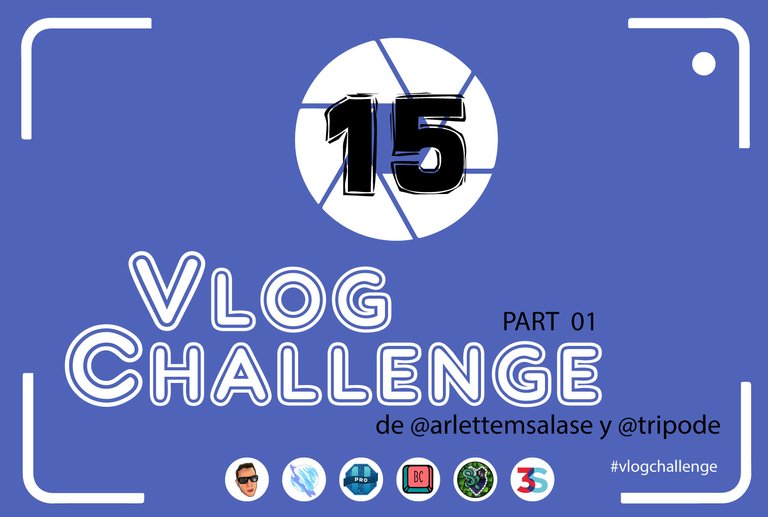 VLOG CHALLENGE
This is an edition of #bloggingchallenge dedicated to the creation of videos in 3Speak, you can record them from your cell phone, computer, edit them, add images or videos referring to past experiences, whatever you want.
If any of the questions does not apply to you, feel free to modify it and publish about something that does apply.
We know it's more complicated to upload video content, so take the time you need to complete the challenge.

VLOG CHALLENGE
Este es una Edición del #bloggingchallenge dedicado a la creación de videos en 3Speak, puedes grabar desde el celular, computadora, editarlos, agregar imágenes o videos referentes a experiencias pasadas, lo que quieras.
Si no aplica alguna de las preguntas, siéntete libre de modificarla y publicar sobre algo que sí aplique.
Sabemos que es más complicado subir contenido en videos, así que tómate el tiempo que necesites para completar el reto.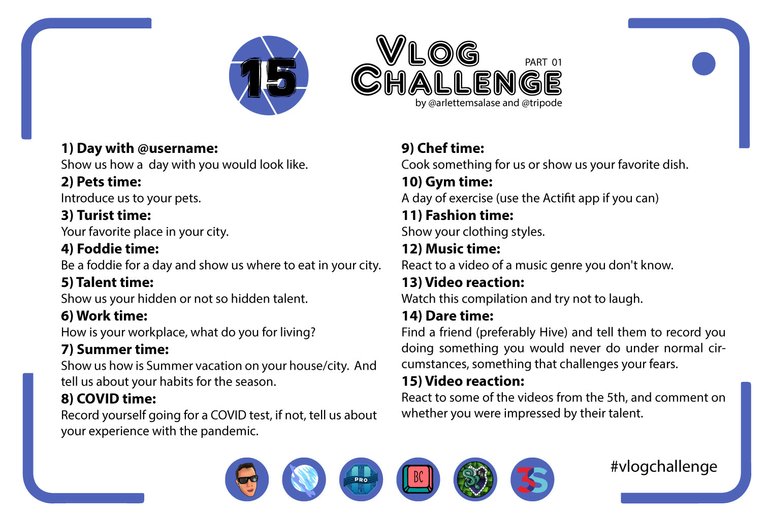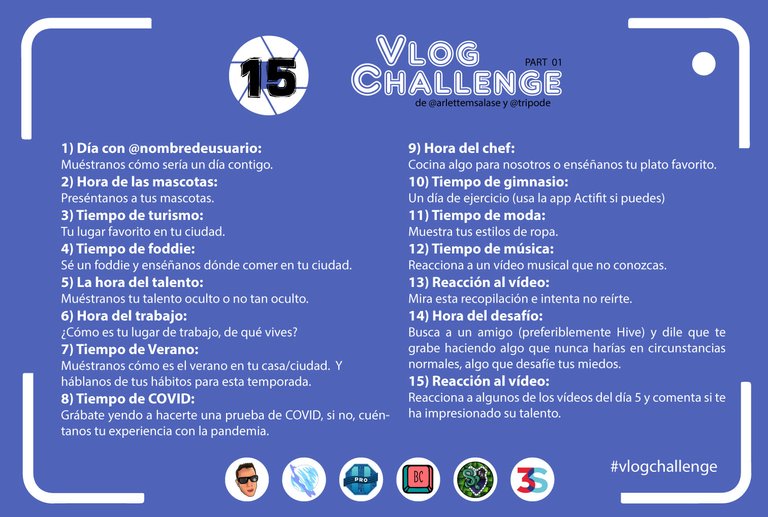 Requirements:
Recommendations:
-It is not mandatory that it be written in English, but we appreciate that it has at least some of it translated, since we have people from all over the world in the challenge (Nigerians, Japanese, Chinese, Venezuelans, Spanish, among others) who speak totally different languages, therefore English is the language that we all understand and communicate openly.
-It is free of interpretation, the fun is to see how everyone has a different point of view.
-We appreciate the commitment to the other members of the challenge, so stop by the other posts and leave a good comment so they get to know you.
Requerimientos:
Recomendaciones:
No es obligado que sea escrito en inglés, pero agradecemos que tenga por lo menos una parte traducida, ya que tenemos gente de todo el mundo en el challenge (Nigerianos, japoneses, chinos, venezolanos, españoles, entre otros) que hablan idiomas totalmente diferentes, por lo tanto el inglés es el idioma que todos entendemos y nos comunicamos abiertamente.

Es libre de interpretaciones, lo divertido es ver como todos tienen un punto de vista diferente.

Apreciamos el compromiso con los demás integrantes del challenge, así que pásate por los otros post y deja un buen comentario para que te conozcan.

Click on the banner to get redirect to the server.

Click on the banner to get redirect to the server.
---
---


---
All the illustrations are created by @tripode with Adobe Illustrator
Hispapro Banner taken from their Discord Server.