Hello my fellow metalheads and of course everyone, I'm happy to make another post regarding my metal music collection and since I have a few new items to present, the time has finally come. I currently have all three formats of physical items to show and I'm going to unfold the music straight away.
Starting from Paradise Lost and their album Icon. Long time favourite album which I got just today on vinyl record.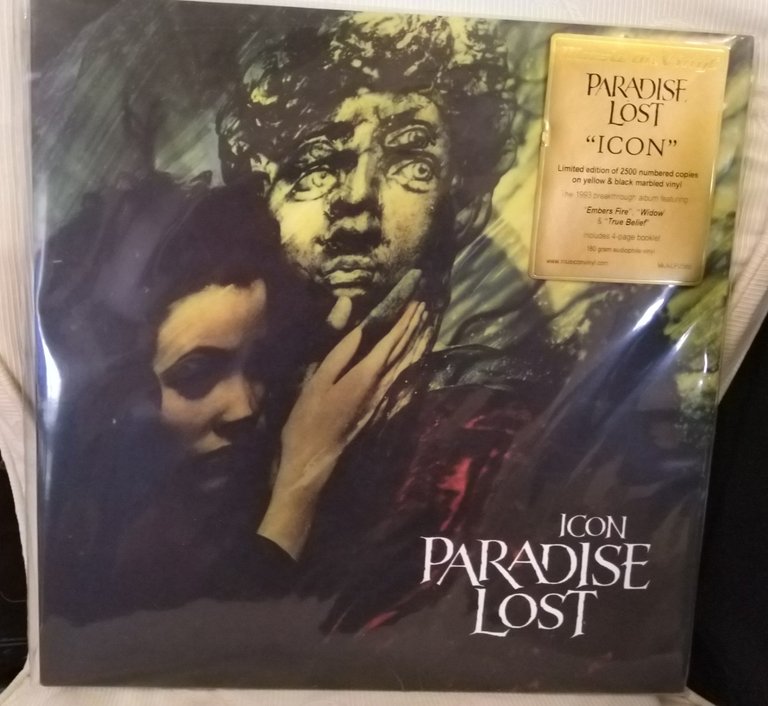 This album was released in 1993. I got in touch with it around the year 2000 when a friend of mine gave it to me on cassette to have a listen. At that time I wasn't a metalhead - like I am today - but we were discussing about music and bands etc. so I think he gave it to me thinking that I'd probably like it or to listen to it and see for myself. I went home and I put the cassette in my mini hifi. It wasn't anything I was familiar with and it really was my first contact with metal music (besides Metallica or Iron Maiden). It didn't take long to win me over and I remember feeling overwhelmed with thoughts that I really like what I'm listening to. I wasn't really sure at that time and I didn't even know whether those feelings would fade upon second thoughts or anything, but I'm pretty sure I wouldn't allow those feelings to fade away.
The above song is the opening song of the album. I chose it to embed it here because I feel like it's outlining today's situation (but originating from long long time ago), I hope that one day it won't have any connection to our society, only as an upsetting memory.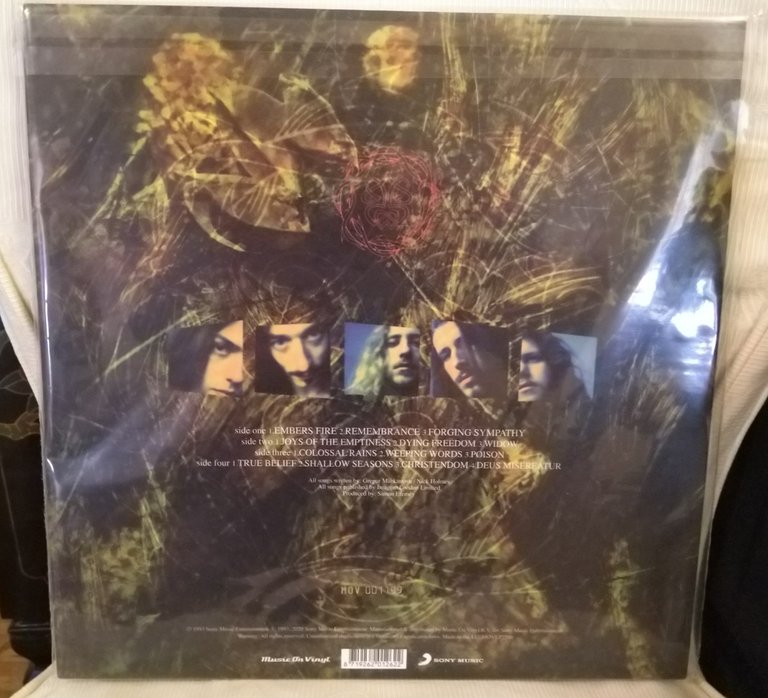 I wanted to get this album one day on vinyl - being one of my most beloved albums - and to my surprise I discovered that this year (2020) it got pressed again in limited edition of 2500 individually numbered copies on yellow & black marbled vinyl. Good thing is that I was able to buy it from a local retailer here instead of having to order it online. I had found it in another metal store here during the quarantine, but missed the opportunity then, now I couldn't miss it again. I think I got the retailer's last copy as well.
Next two albums are in cd format, first to present are Winterfylleth with their latest release The Reckoning Dawn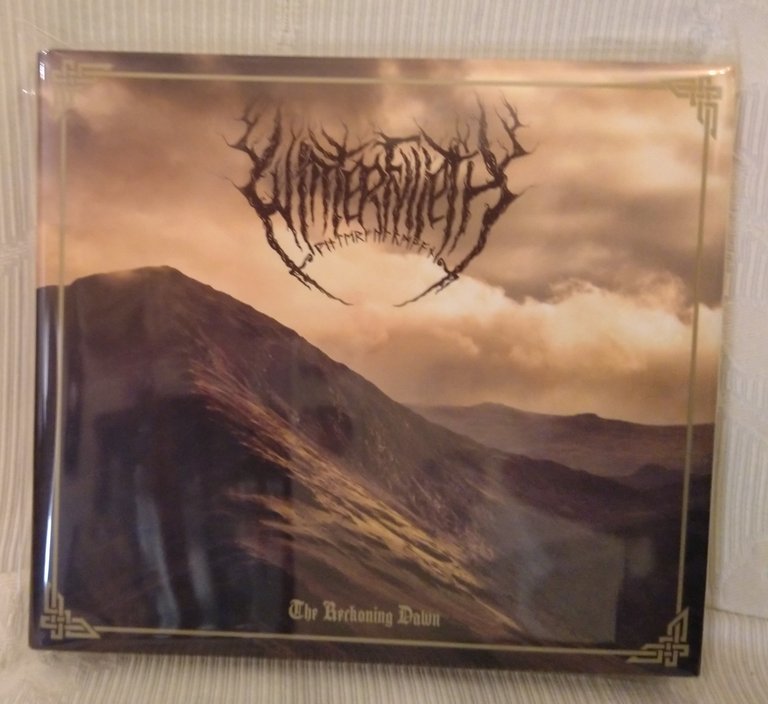 Winterfylleth, like Paradise Lost, are hailing from England. Please have a look at an older post to read how I got in touch with this band - scroll down to the very last album shown. As I'm mentioning in that past post, I listened to the first track the band published from this new album (see below) and I knew straight away I was fully into it.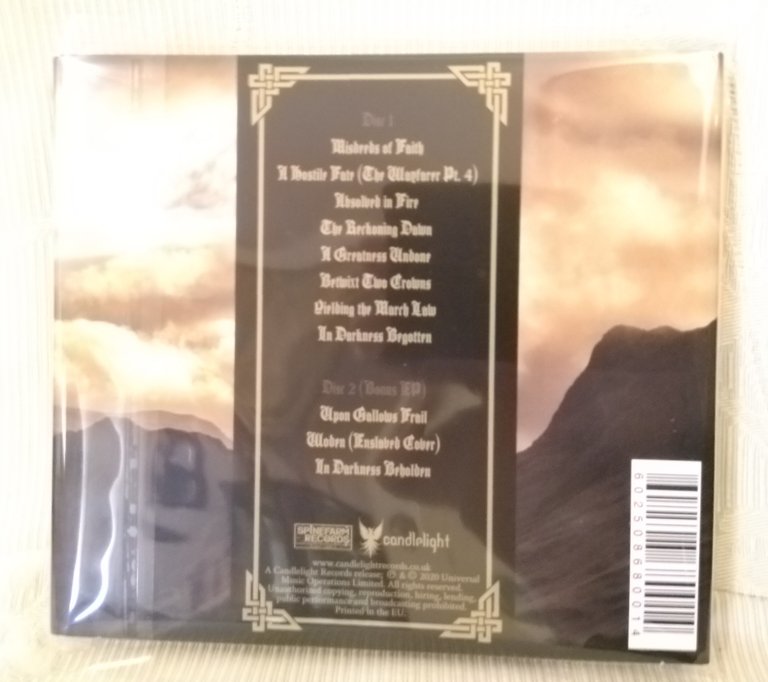 Winterfylleth are going about the English history in their music and they're not the typical black metal band you would expect to see in terms of how they look on the stage and I really like that. I haven't seen them live, I don't know if they have ever been here in Greece, but if they come I'll surely try to attend their gig. The edition I got is the Deluxe Edition, which included the one cd being the album and a second cd with three extra tracks, the second of the three being an Enslaved cover song and the third a synth instrumental composition.
The next album is hailing from my home country Greece, they're On Thorns I Lay and here's their latest release Threnos (= Lament)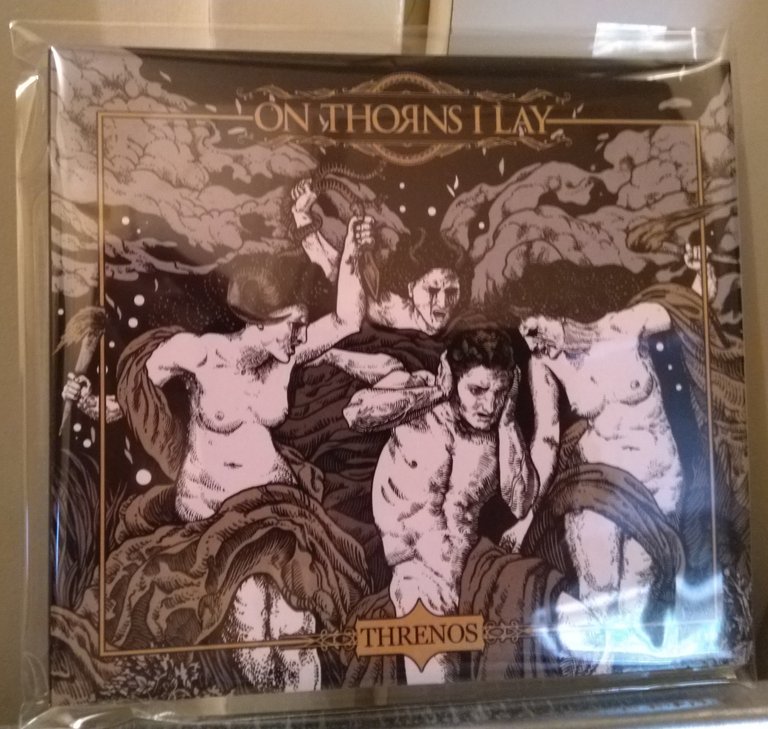 This band has quite a long history in the local and international underground scene, they were formed in 1992 under another name. I got in touch with this band from their previous album and having heard that album I kept in touch with them so when I saw they would release a new album, I went straight ahead to download the album from music sites that I'm using to get digital music. I like a lot the death-doom territory they're walking in their music, so I happily placed my order in their official site. I think the official release date had already passed by the time I ordered, I don't precisely remember now.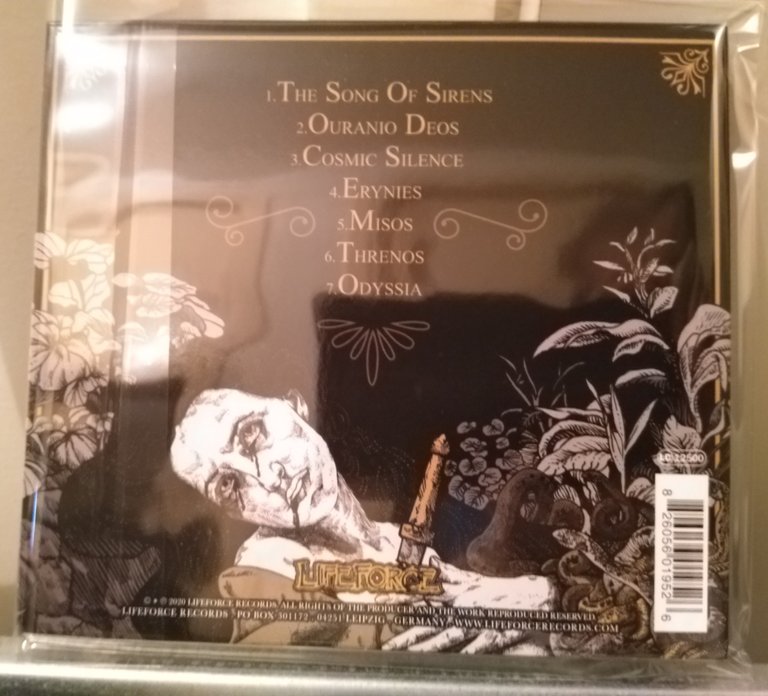 I placed my order before the quarantine, not knowing what would follow. So the quarantine came and I got in contact with them through the social media only to ask them whether the shippings would be made or not, only to know, not that I was in a hurry or anything, I've said before in previous posts that I can wait, even now because of the quarantine I'm waiting for something else.
It's not such a problem but I had to know. Naturally they replied that indeed no shipping would be made and the shippings would resume when the circumstances would allow. Without any further communication the time passed, the quarantine measures here were lifted and I actively was thinking about it. One day a large envelope arrived. I recognized that it was from the band but I was only waiting for a cd, why the large envelope I wondered. I opened it and I saw a t-shirt as well.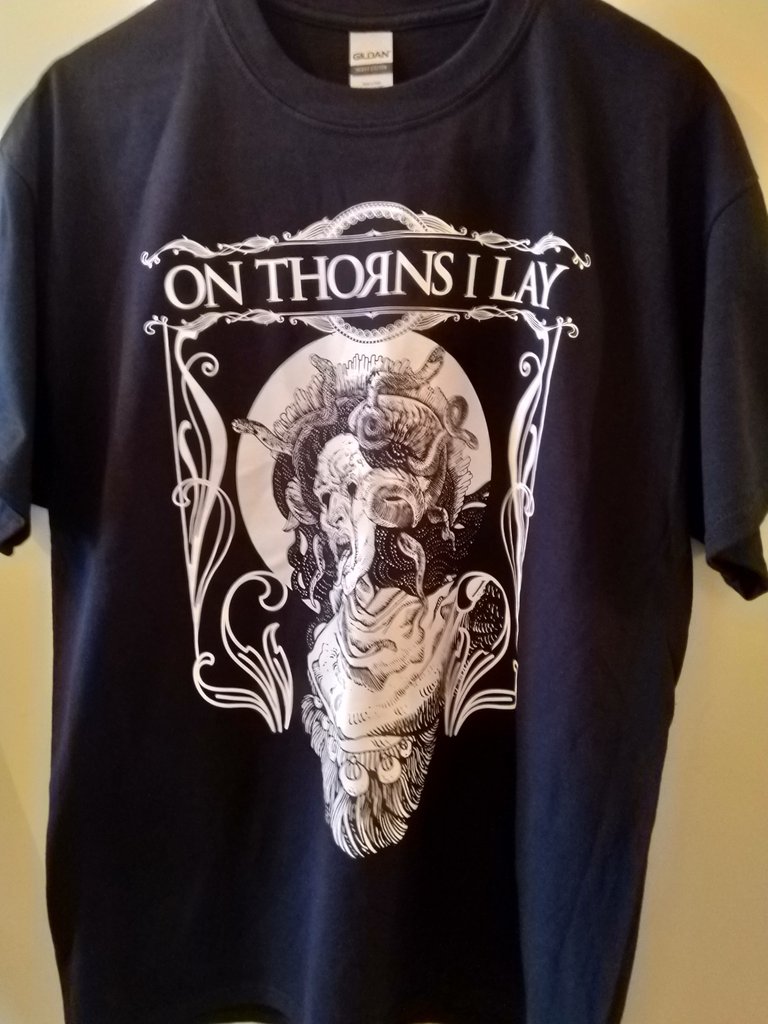 I got in contact again with the band to tell them that I got my order and thank them for the t-shirt, I found out that it came a thank you from the band to the people who in the mean time hadn't cancelled their orders (they had posted in the social media that anybody who wanted to cancel, it was fine, but I didn't see a reason, at the end of the day I wanted the album, even though I could have bought it from a store and have it my hands much sooner, I wouldn't have the t-shirt). The most important thing though is that the money went straight to the band rather to a retailer.
The last item to present here is from Sentenced and the album Crimson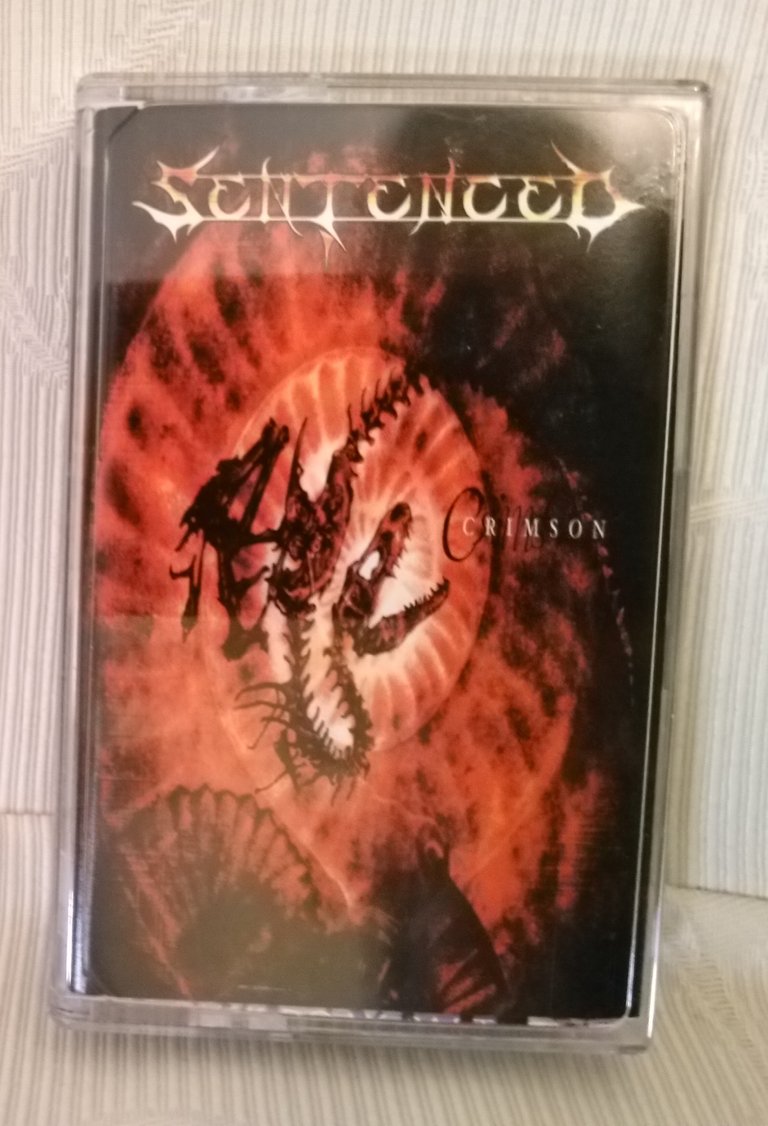 One day I visited a friend's university dormitory room and there he had a playlist and while we were listening to music and among the songs the below song came to play, it made a strong impression to me. After that I followed up with the next album which became a strong favourite and added it to collection and now I came back to pick this one up too. Great albums both, it's the most successful period of this band that saw their original progression starting from death metal, along with line up changes, turning the musical and lyrical direction into a deeper feeling of misery, agony, suicide, death, love.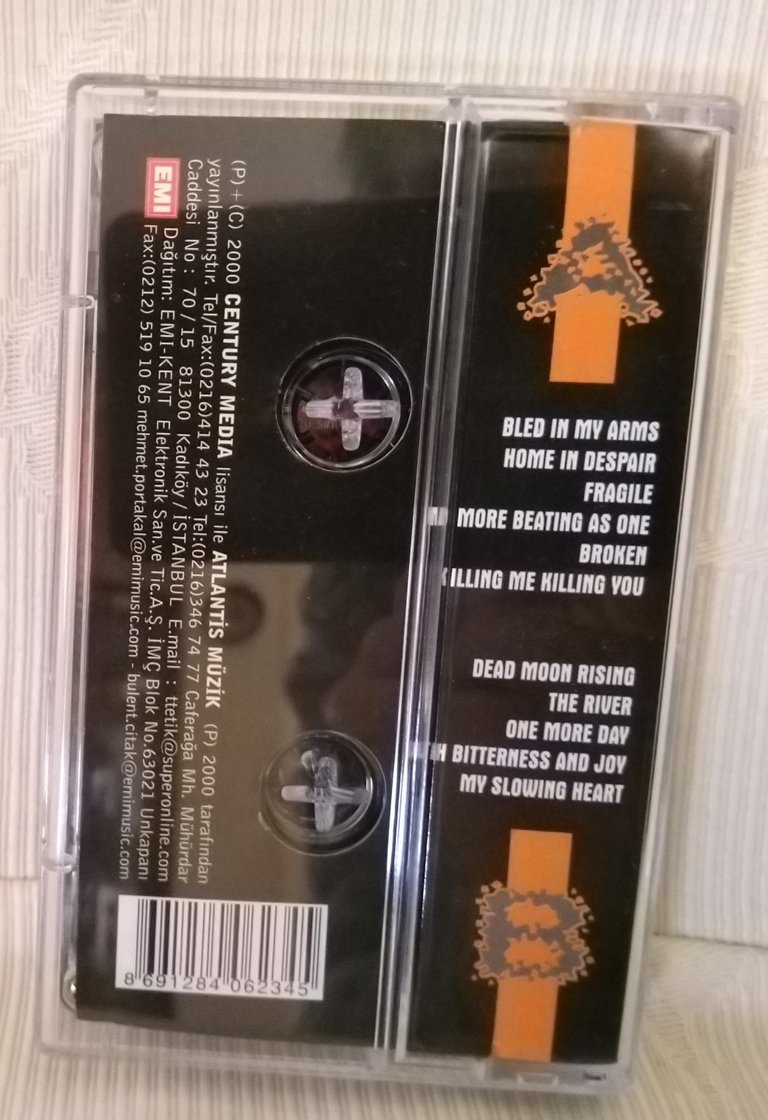 Having just reached the end I hope this post has kept you good company and the music as well, thank you for reading, I'll surely keep bringing my posts every time I get something new in my hands to add to my collection.