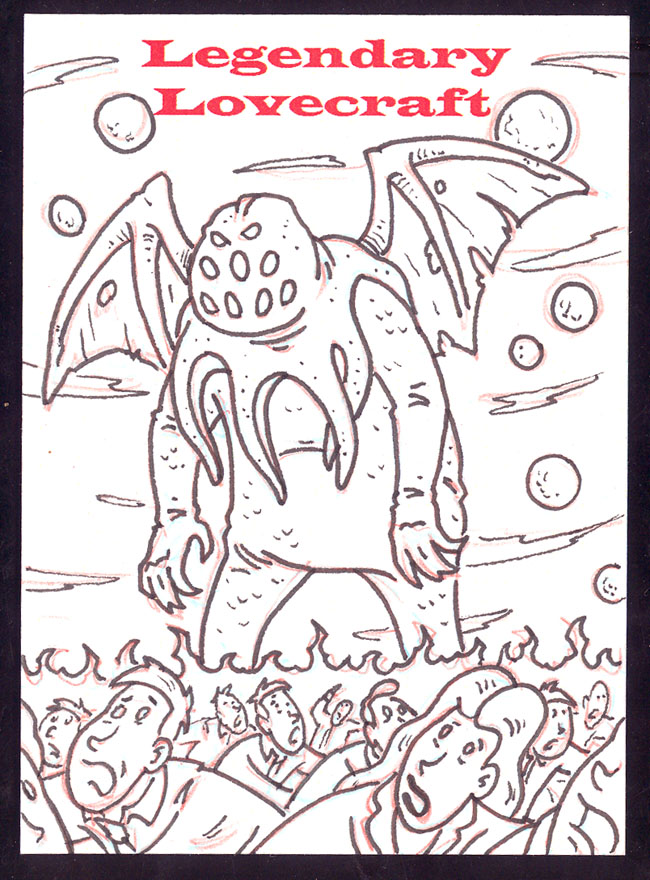 As a gen-ewe- eyen professional comic book illustrator, technically whatever I do kinda falls under the umbrella of this groups interest, AND this might be of some interest to you if you draw comics or are interested in that.
When last we spoke I showed off the illustrations I did for a H.P. Lovecraft horror trading card set, and explained that the company who produced it Monsterwax also printed up black cards for us to put original art on to be hid in random sets. A very cool idea.
I got 24 blank cards to do and was able to keep 4 of them to do with as I pleased. THOSE cards I inked with a brush.
Which....is yet another idea that sounded like more fun in my head than when I actually did it.
Here's a link to to a vid of me using a regular technical pen
and on to a video of me using a brush...
and here's some side by side comparisons on the level of detail and expressive lines between using a brush or a pen.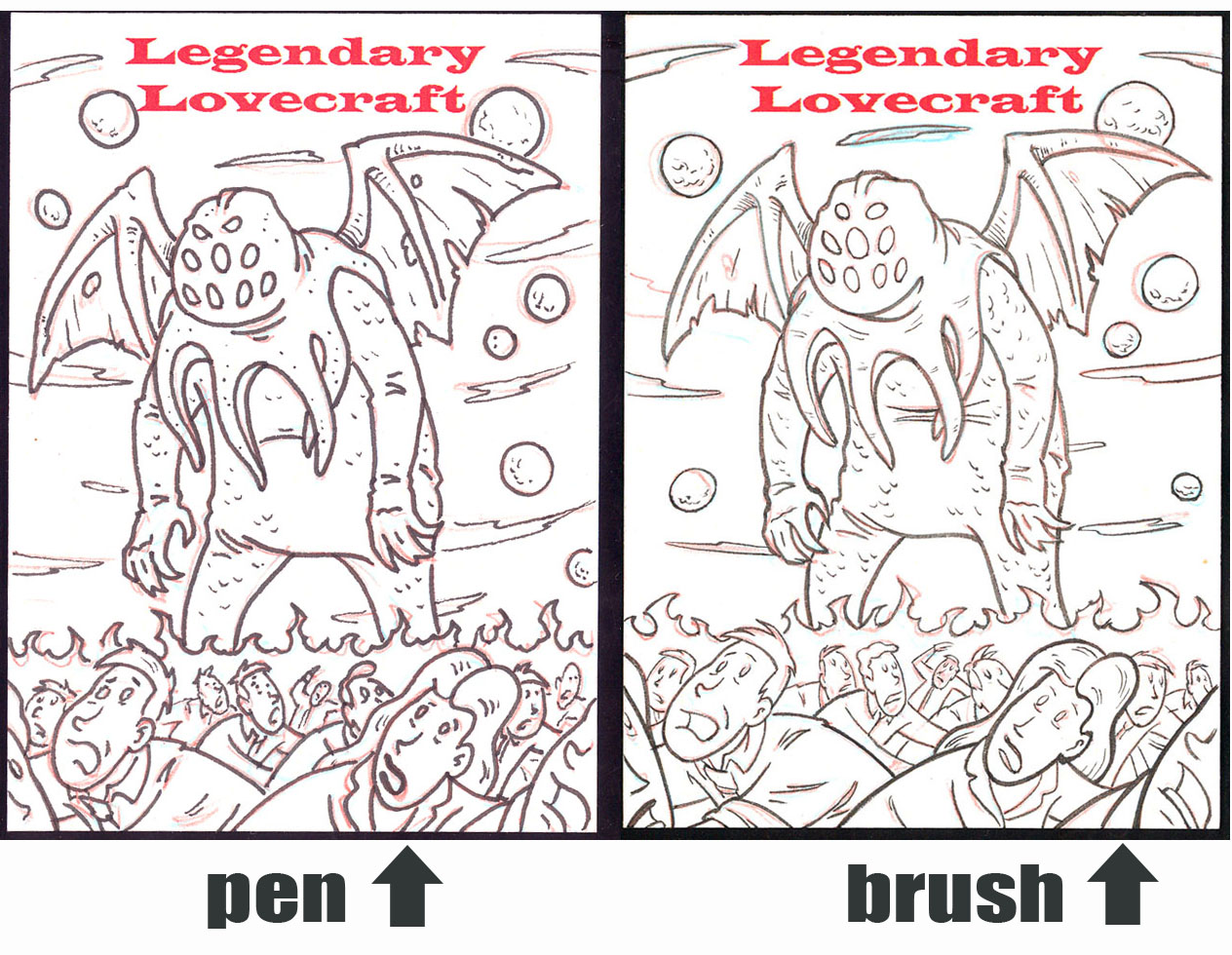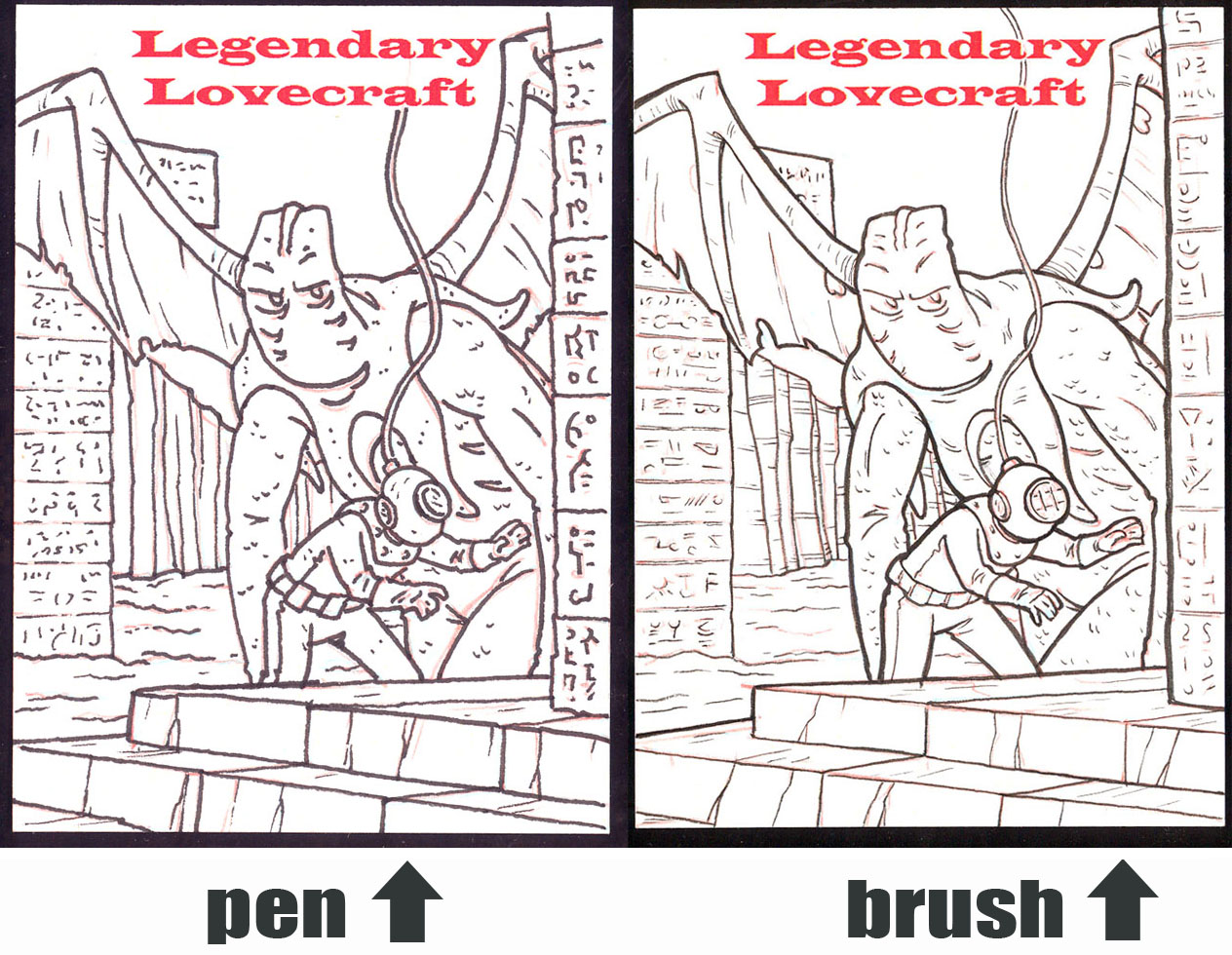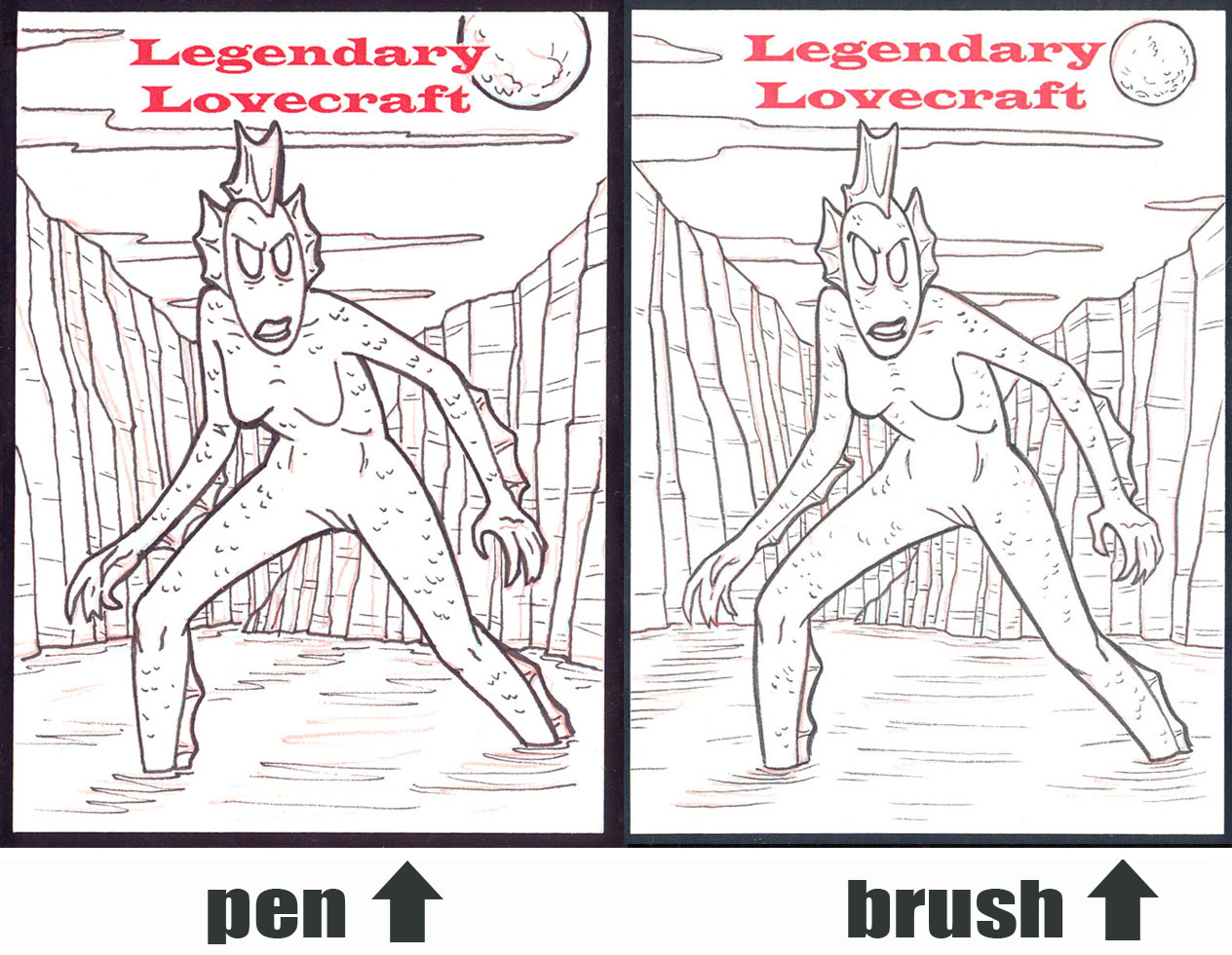 oh...and just to really make myself miserable, I tried that one again with the backgrounds...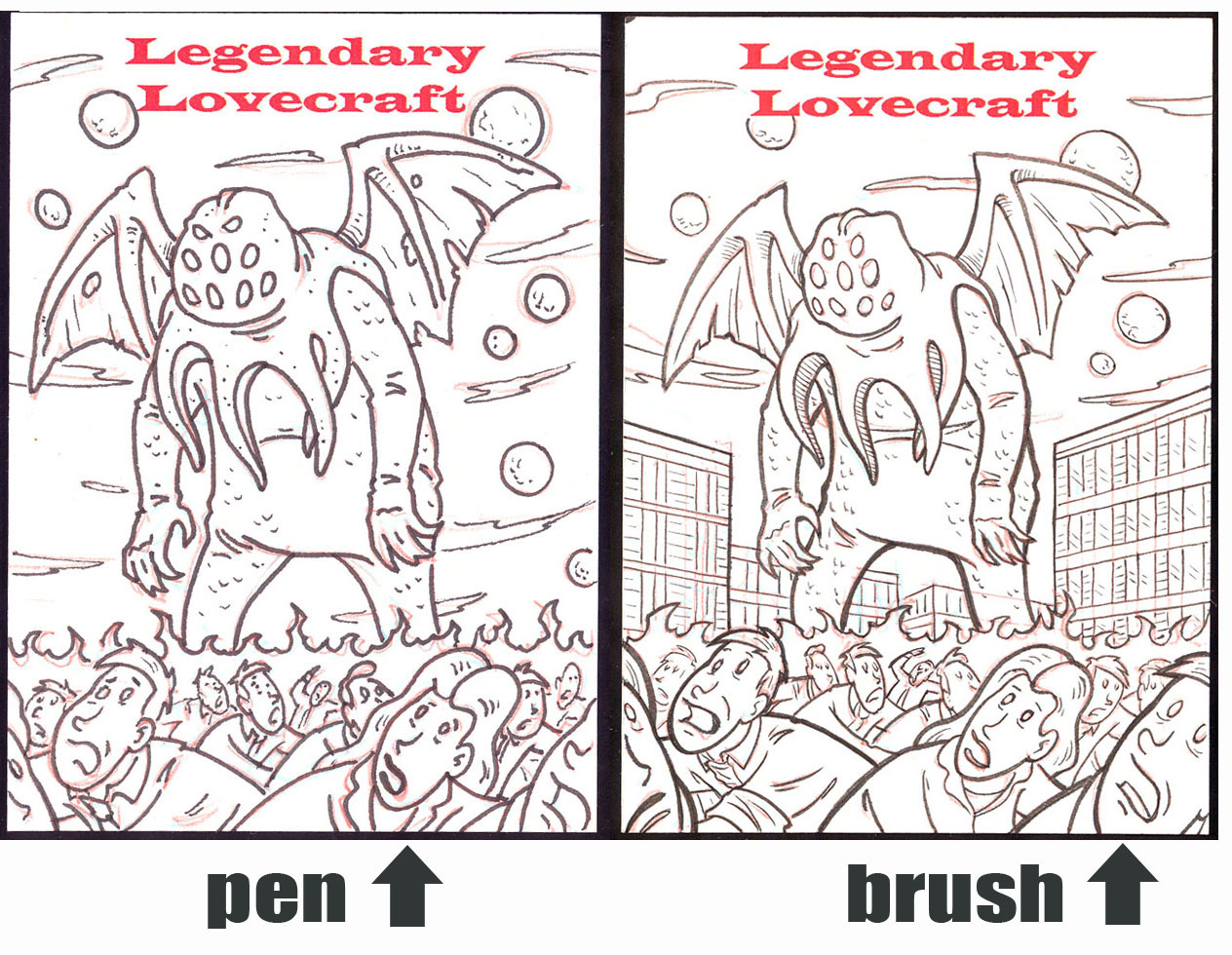 and that's that, I guess. Onto other things.
Later!
Oh yeah! These are all currently up for grabs at my online store
https://www.arseniclullabies.com/store/index.php?id_category=17&controller=category&id_lang=1
My work can always be found at https://www.arseniclullabies.com
sign up for the Arsenic Lullaby email updates, you sign up for these and you get everything I post here and more…much more
http://www.arseniclullabies.com/newslettersignup19.html