When I see the postman drop off that flat and boring shaped package to my house…I know it's going to be a good day. It's like Christmas, and I'm a little kid with gleaming eyes…waiting to rip open to reveal the treasures inside. Luckily for you folks, I'll take ya on a part of that journey with me.
I already ripped this one open last week, so we are going to skip that part and go straight to the reveal. The piece I'm sharing with you today is the second of two commissions I requested from artist Jamie Biggs. I wrote about a Spidey Villains piece last week if you want to see what all the non hubub is about.
https://peakd.com/hive-164671/@blewitt/the-biggs-come-to-play-in-this-spidey-villains-art-piece
This beauty below comes on comic art board which measures 11x17 and is pretty much the standard amongst comic artists. It ran me a couple hundred beans, which seems to be his going rate on a piece like this. Behold this beauty of Spider-Man & his nemesis (and my favorite)…Mysterio!!!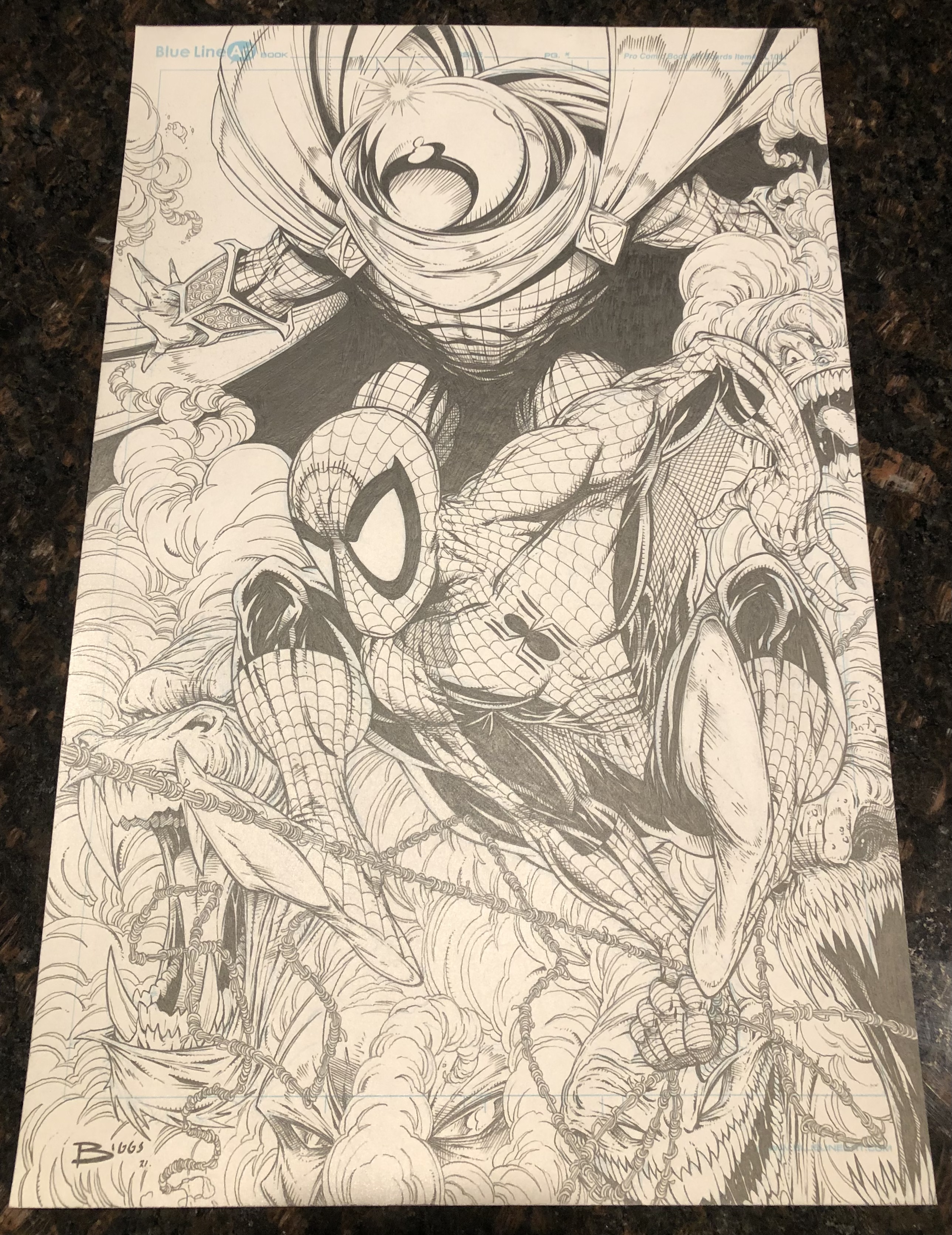 As in the earlier piece covered last week, Jamie works in mechanical pencil, so there are no inks on this although it clearly looks that way. Jamie's style when it comes to Spidey is very much influenced by the great Todd McFarlane. Super nerds would know that…don't feel bad if you didn't. That just means you got laid when younger, while we deciphered who draws Spidey's webs the best.
It's…fine…
I love all of the haunting monsters faces throughout the smoke….the deep blacks in Mysterio's cape…the great line work on Spidey's costume and webbing…all super cool!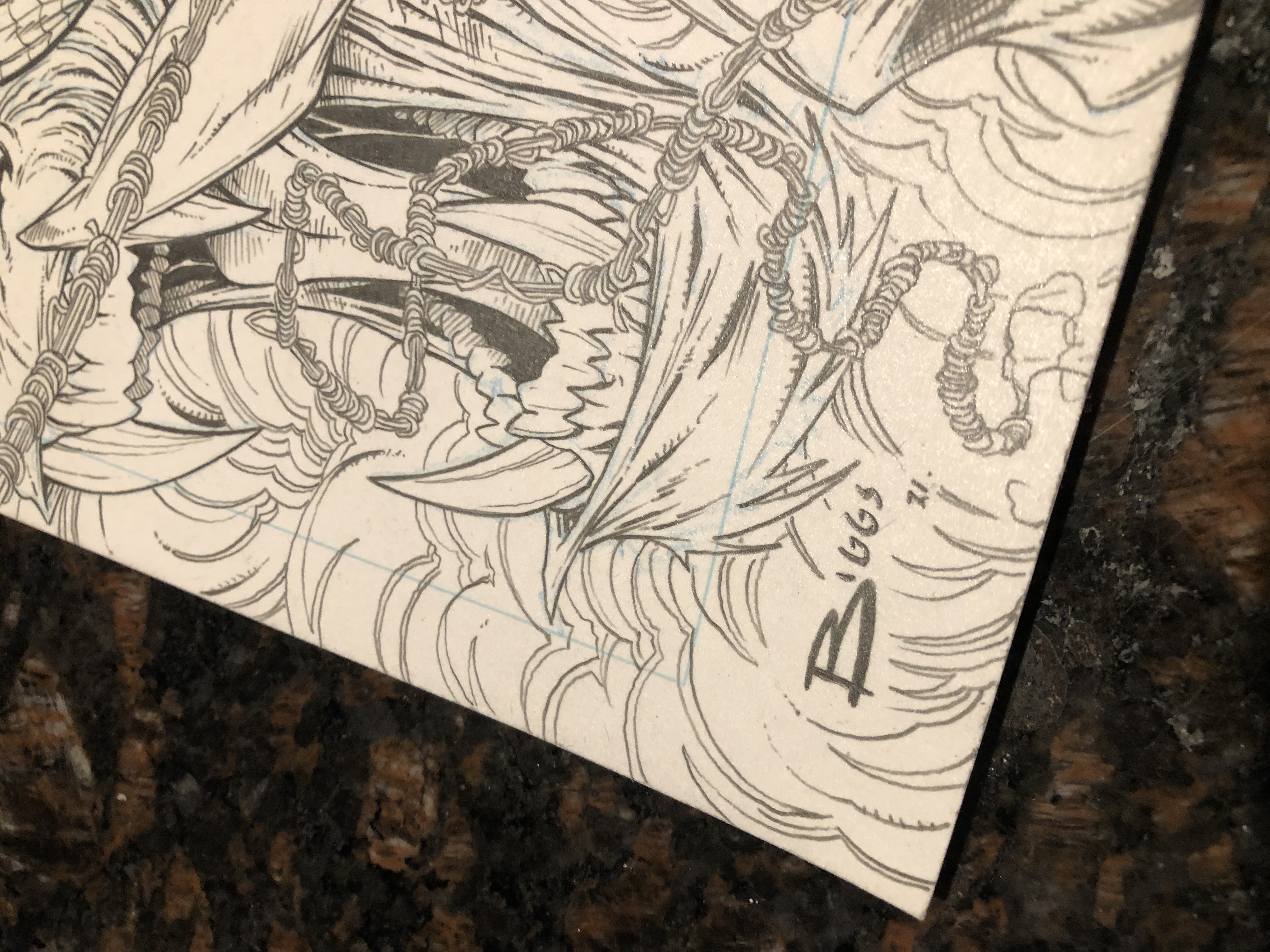 I think this is one that I'll probably frame up just based on the factor that I think it pops, and a well thought out frame job would compliment it well. This pushes me toward the tail end of my commissions that I currently have out there in the open. The awesome @felixicarus000 is conjuring me up a badass Green Goblin piece that I'm pumped to get, but I think that might be the last for a bit…and that's a good thing as I'm going to try my best to make a real push to mainly stick with published pages and covers for the near future.
Anyway, appreciate you taking a few minutes of your time to share in my joy. Peace out homies! ✌️
Blewitt