Watercolor portrait. Portrait of a man
My new art that I want to share with you)
In addition to paintings, I also paint portraits. I like to draw people, animals, sea, rocks. I do not really like summer nature. Probably because I never even attempted to paint a picture of nature in the summer) I don't want to force myself, so I write what I like, and I'm sure that there will be people who also like what I do)
Now let's get back to the portrait.
Portrait of a guy. Watercolor.

Привет украинцы! Мое новое искусство которым я хочу поделится с вами)
Кроме картин я еще пишу портреты. Я люблю рисовать людей, животных,
море, скалы. Летнюю природу я не очень люблю. Наверное потому, что я
никогда даже не бралась написать картину природы летом) Я не хочу себя
заставлять, поэтому я пишу то что нравится мне, и уверенна, что найдутся
люди которым тоже нравится то что я делаю)
Теперь давай вернемся к портрету.
Портрет парня. Акварель.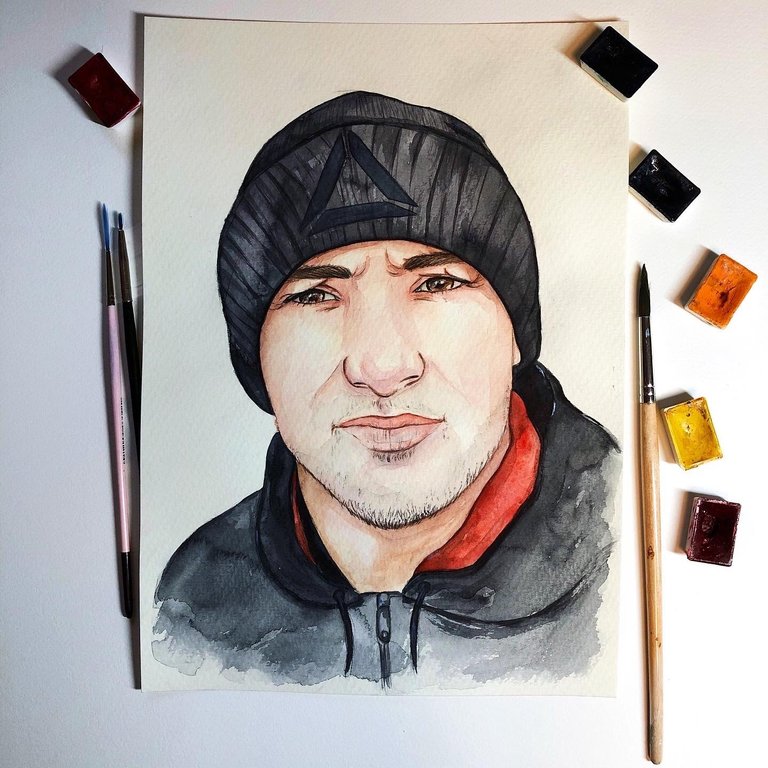 From the process only under-painting with a pencil. Taking pictures while writing a work is distracting me a little, but I will try to take pictures of the process that has become a habit. You need to buy a tripod, and then I can not only take a photo of the process, but also a video)

Из процесса только подмалевок карандашом. Фотографировать во время
написания работы меня немного отвлекается, но я буду стараться что бы
фотографировать процесс вошло в привычку. Нужно купить штатив, и тогда я
смогу не только делать фото процесса, но и видео)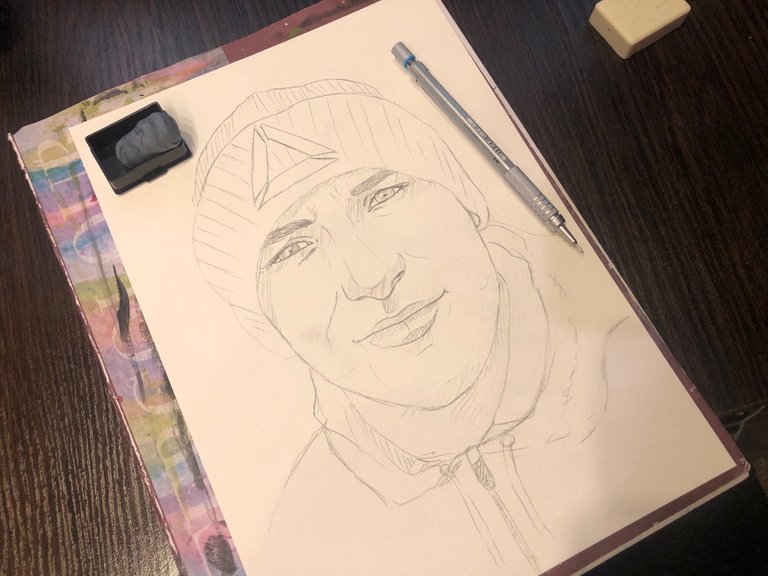 Portrait is ready)
Портрет готов)