Привет!
Не так давно в нашей художественной школе Indie Art School мы запустили курс "Масляная живопись" для подростков и взрослых. Признаюсь, что я впервые попробовал поработать с масляными красками именно на нашем курсе с преподавателем, которого мы пригласили для обучения наших учеников. И сейчас я могу с уверенностью сказать, что этот материал стал моим любимым.
Hello!
Not so long ago, at our Indie Art School , we launched an Oil Painting course for teens and adults. I confess that I first tried to work with oil paints in our course with a teacher whom we have invited to teach our students. And now I can say fore sure that this material has already become my favorite.
На сегодняшний день у меня накопилось несколько незаконченных работ, которые я обязательно покажу вам, как только закончу. А пока что мне бы хотелось поделиться с вами первыми результатами наших учеников.
Now I have accumulated several unfinished works, which I will definitely show you as soon as I finish. In the meantime, I would like to share with you the first results of our students.
Первые работы Даши маслом / Dasha and her first oil works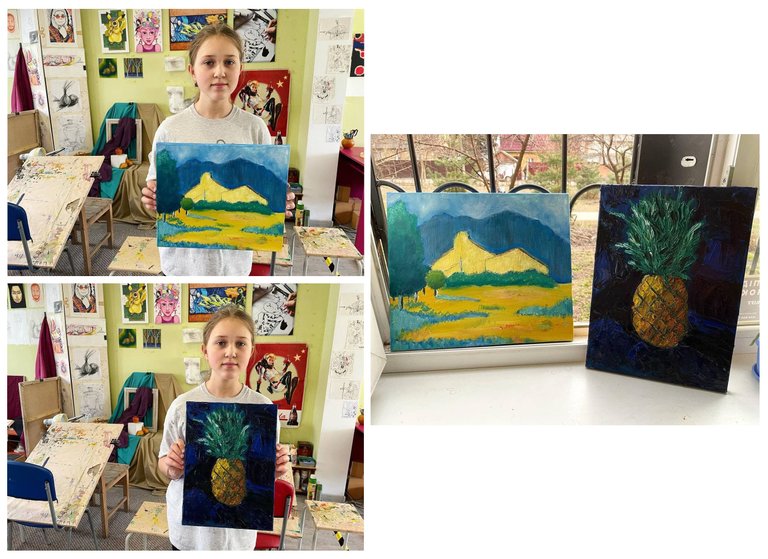 Груши написанные маслом Еленой / The pears painted by Elena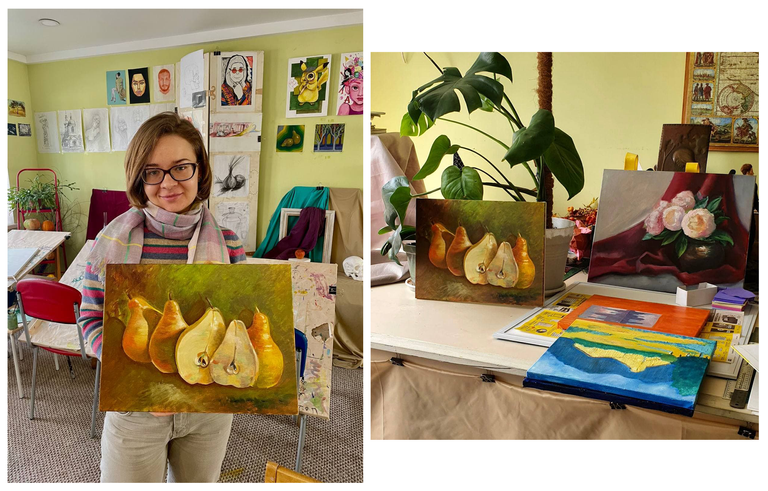 Работа Маши / Masha's work