Привет!
Сегодня хочу поделиться с вами одной из своих работ — рисунком сердца, который я выполнил цветными акварельными карандашами Raffine Marco.
Hi!
Today I want to share with you one of my art works — drawing of heart, which I made with Raffine Marco colored watercolor pencils.
Этот материал — один из моих любимых, который позволяет получать очень красивые оттенки при наложении разных цветов, например, красного и желтого, бордового, фиолетового и синего, желтого и голубого, синего и зеленого и т.д. Не бойтесь эксперементировать, используйте для штриховки карандаши разных цветов и оттенков, что в результате даст красивые и насыщенные переходы.
This material is one of my favorites. You can get very beautiful shades by overlaying different colors, for example, red and yellow, burgundy, purple and blue, yellow and blue, blue and green, etc. Do not be afraid to experiment, use pencils of different colors for shading, it will result in beautiful and rich transitions.
В наборе есть карандаш белого цвета и мои ученики часто меня спрашивают, что с ним делать, так вот: я люблю рисовать им в моем скетч-буке с тонированной бумагой, подчеркивая им света, а тени оставляя не тронутыми, в цвет бумаги.
There is a white pencil in the set and my students often ask me what to do with it, and so: I like to draw with it in my sketchbook with tinted paper, emphasizing the light with it, and leaving the shadows untouched, in the color of the paper.
Этапы работы над рисунком сердца / Stages of working on a heart drawing: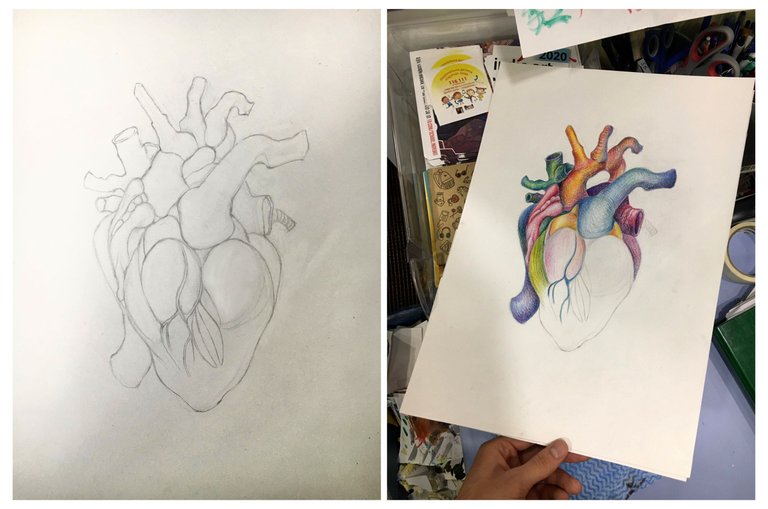 И сам результат / And here's the result: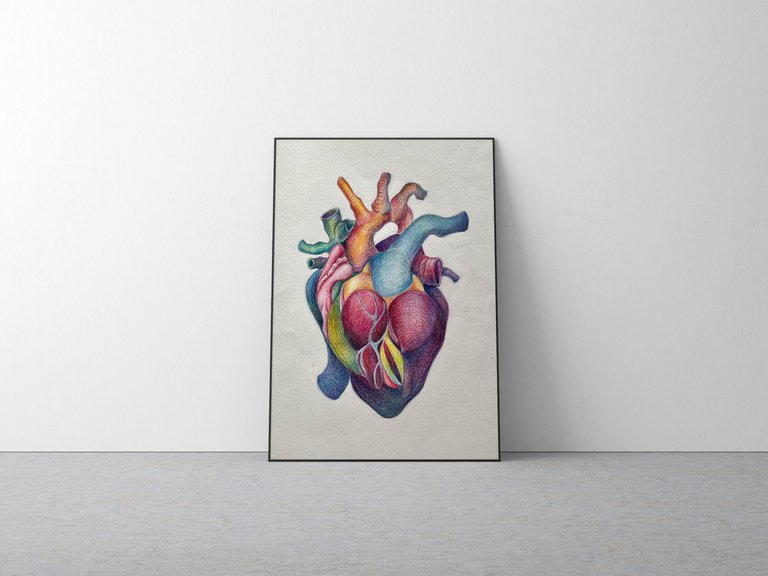 Спасибо за внимание!
Thanks for your attention!