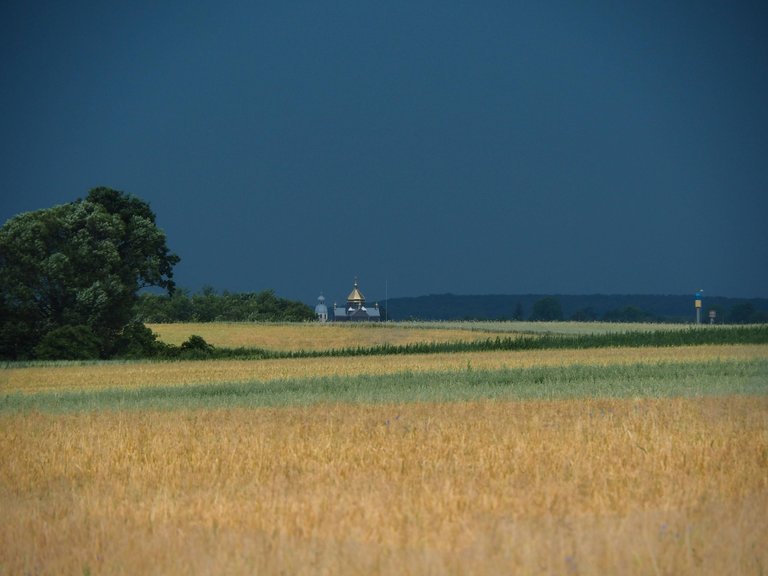 Ми дочекалися дощу...
Нарешті у нас гарно пролив дощ землю...
Усе живе, від травички до дерева цього потребували.
Я перед грозою вирішила сісти на велосипед і зробити кілька кадрів. Нажаль блискавку не вдалось впіймати, але подивіться які красиві кольори... Золота пшениця на фоні темних хмар.
We waited for the rain... Finally, we had a nice rain on the ground... All living things, from a blade of grass to this tree, needed it. Before the storm, I decided to get on my bike and take a few shots. Unfortunately, it was not possible to catch the lightning, but look at the beautiful colors... Golden wheat against the background of dark clouds.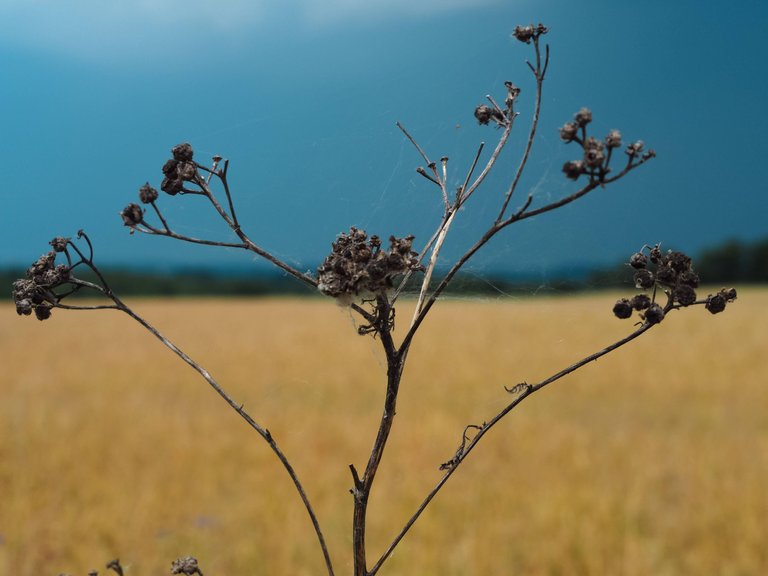 Коли донечка побачила це фото, то сказала:"Мамо, поглянь, це як прапор України.А ця рослина гине, Україна у війні"
А потім попросила, спитати в тата його асоціацію до цієї світлини. (Фото2)
When my daughter saw this photo, she said: "Mom, look, it's like the flag of Ukraine. And this plant is dying, Ukraine is at war." And then she asked to ask dad about his association with this photo. (Photo 2)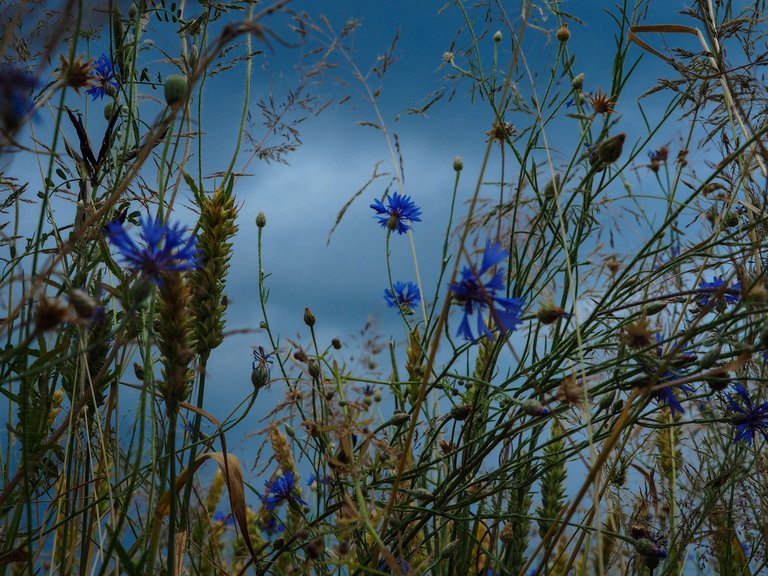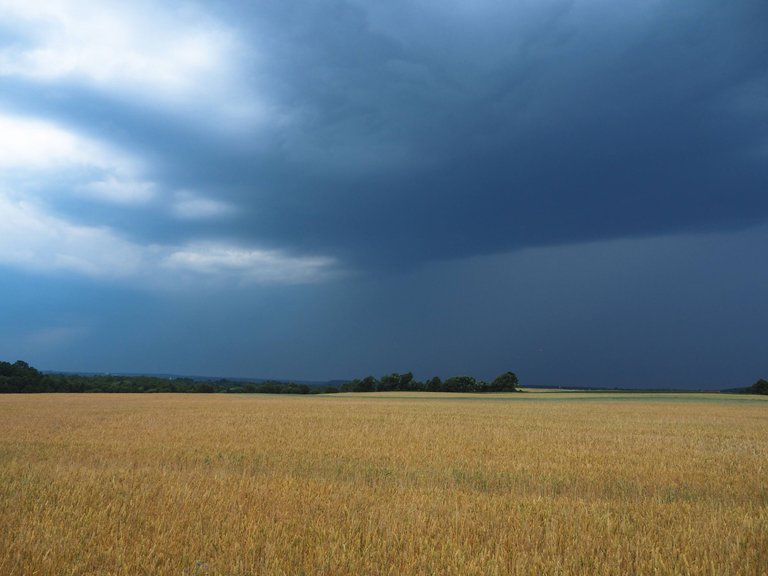 Коли сьогодні їхала фотографувати небо перед грозою, згадала неймовірну фотографію нашого @uadigger . Колись він постив її тут. Здається він тоді промок. Мені пощастило, бо дім був неподалік.
When I went to photograph the sky before a thunderstorm today, I remembered an incredible photo of our @uadigger. Once he fasted her here. It seems he got wet then. I was lucky because the house was not far away.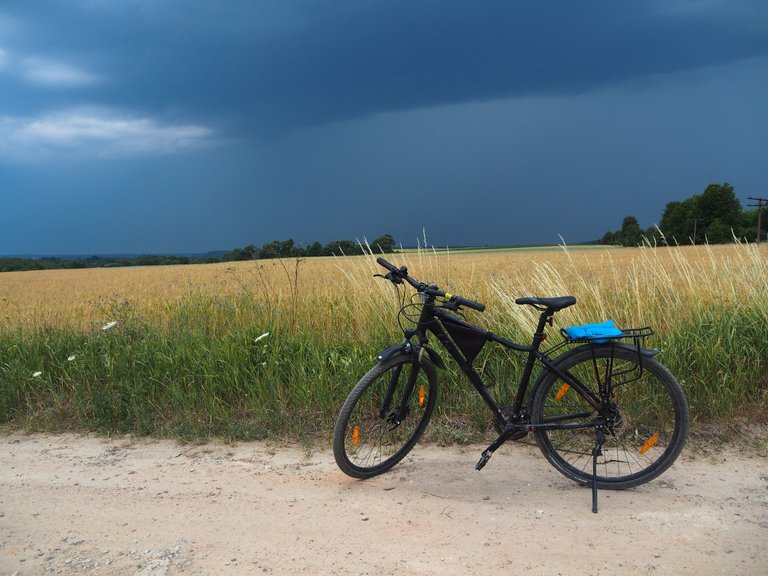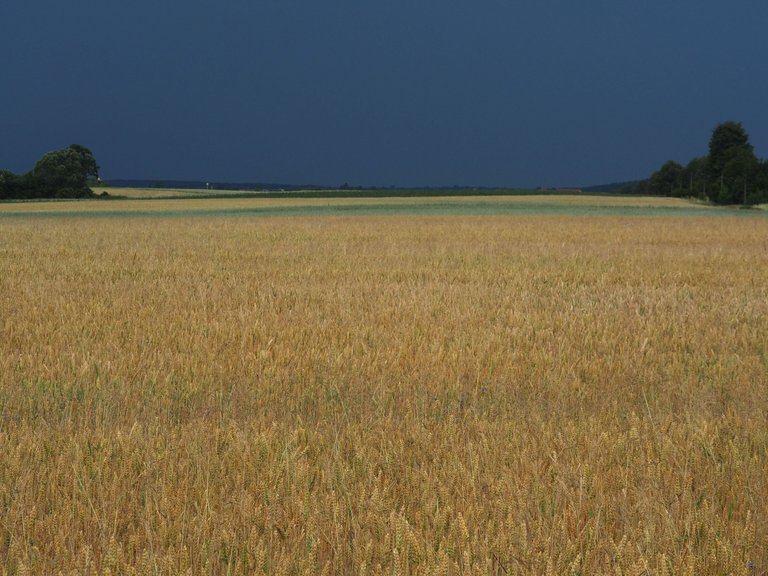 Як я люблю свій дім, як я люблю свою землю і свою рідну Україну.
Господи, як я хочу щоб в ній жили мої діти і їхні діти...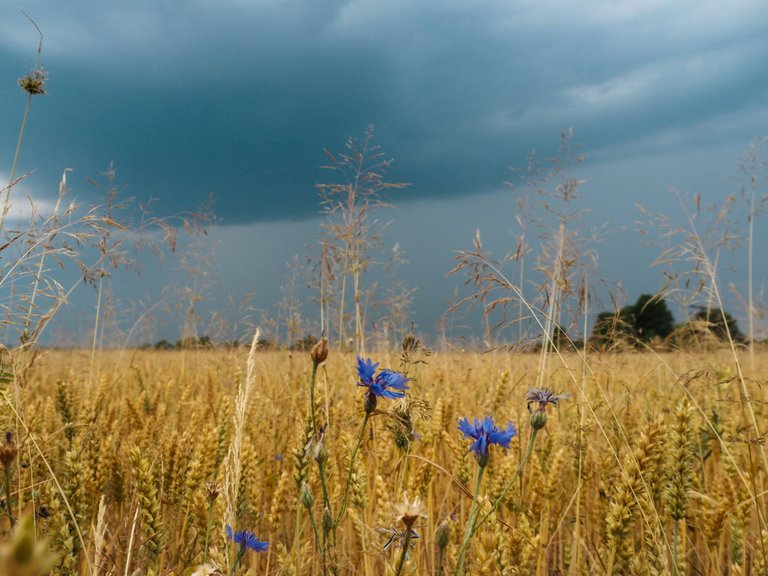 I love my home, I love my land and my native Ukraine. God, how I want my children and their children to live in it...