Saludos estimados papis y mamis, como han pasado estos primeros días del año nuevo, espero que muy bien y que los próximos por venir sean de muchas bendiciones y que todas sus expectativas se realicen de la mano de Dios.
Greetings dear daddies and mommies, how have you spent these first days of the new year, I hope they have been very well and that the next ones to come will be of many blessings and that all your expectations are fulfilled by the hand of God.
Hoy quiero compartirles un poquito de como fue el día de Reyes de mi princesa Antonella; ella se ha estado levantando un poquito más tarde de lo habitual aprovechando las vacaciones escolares, pero el día de Reyes a las 7am ya tenía los ojos bien abiertos 🤭.
Today I want to share with you a little bit of how my princess Antonella's Three Kings Day went; she has been getting up a little bit later than usual taking advantage of the school vacations, but on Three Kings Day at 7am she already had her eyes wide open 🤭.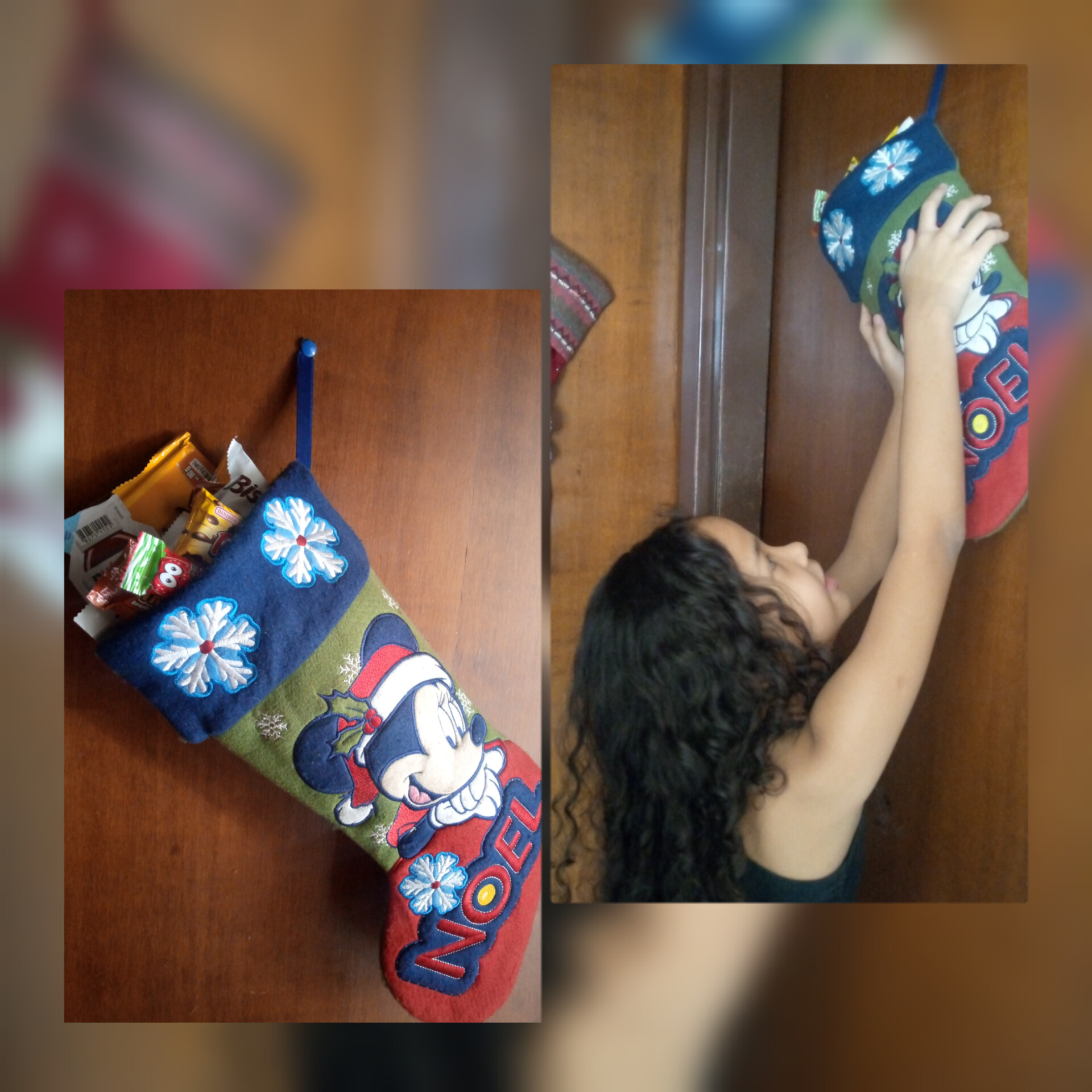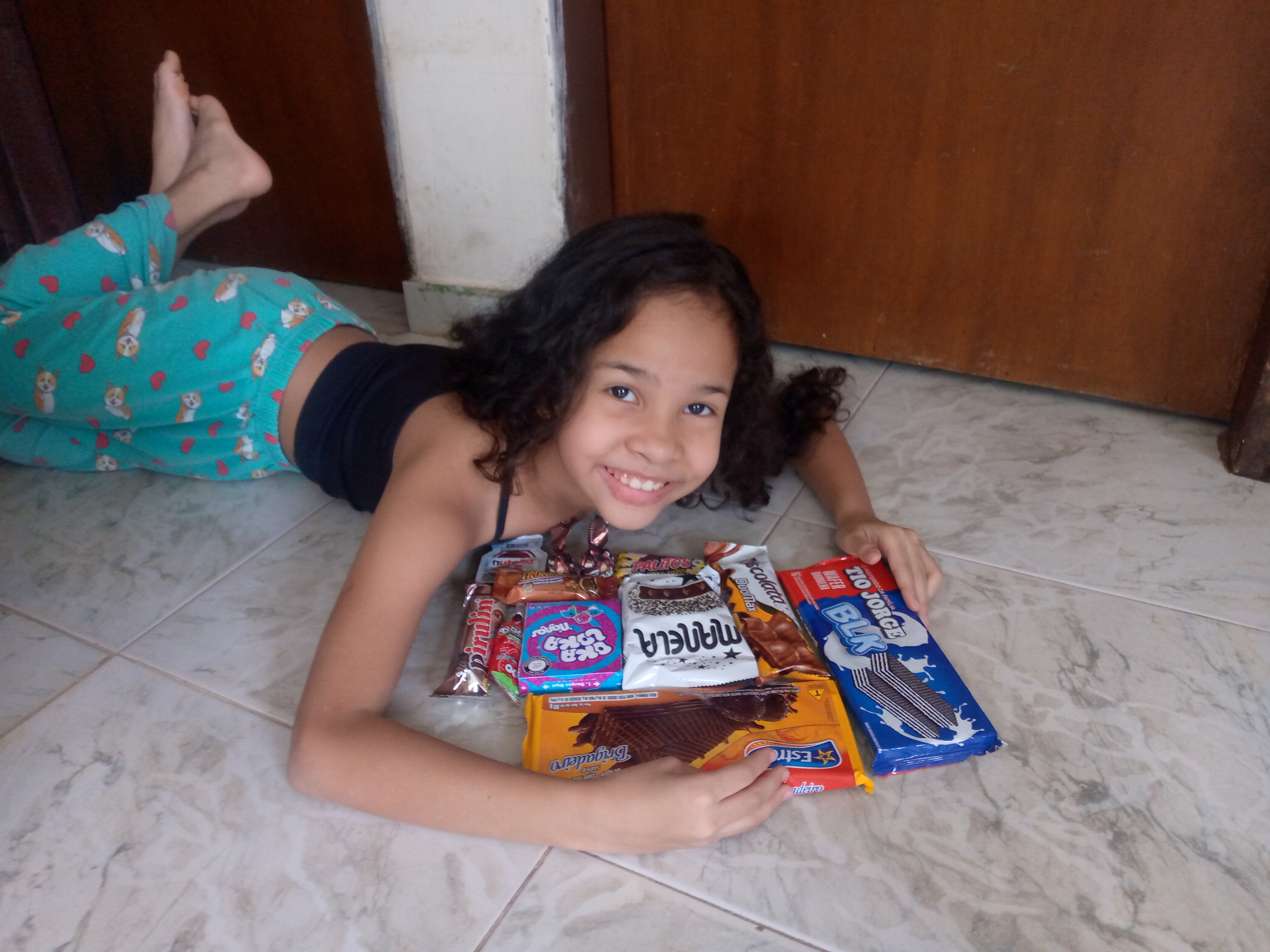 Normalmente recibe golosinas y algunas veces un pequeño juguete igual su emoción es la misma, este año recibió solo dulces.
Enseguida revisó su bota de navidad y allí estaban sus deliciosas golosinas, luego de abrazar la bota y saltar de alegría colocó todo en el piso a mirar cada una 😊.
Usually she gets candy and sometimes a small toy just the same her excitement is the same, this year she got only candy.
He immediately checked his Christmas boot and there were his delicious treats, after hugging the boot and jumping for joy he placed everything on the floor to look at each one 😊.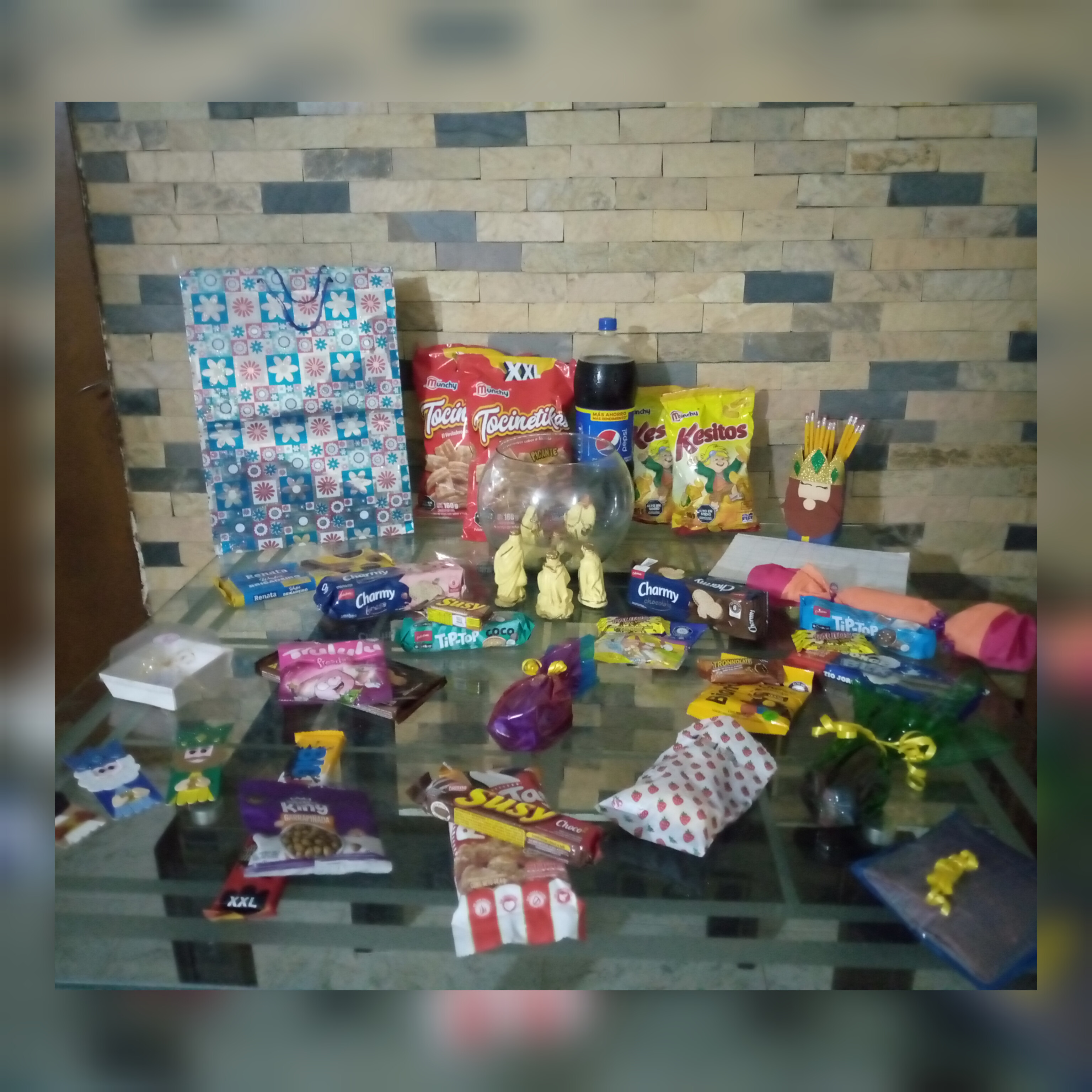 En mi familia acostumbramos a hacer un intercambio de regalos cada 21 de Diciembre, lamentablemente por diferentes motivos el pasado 21 no lo pudimos realizar, por lo que se me ocurrió invitarlos a un pequeño compartir con los pequeños de la casa el día de Reyes también les sugerí traer un golosina para intercambiar.
In my family we are used to make an exchange of gifts every December 21, unfortunately for different reasons last December 21 we could not do it, so it occurred to me to invite them to a small sharing with the little ones of the house on Three Kings Day I also suggested them to bring a candy to exchange.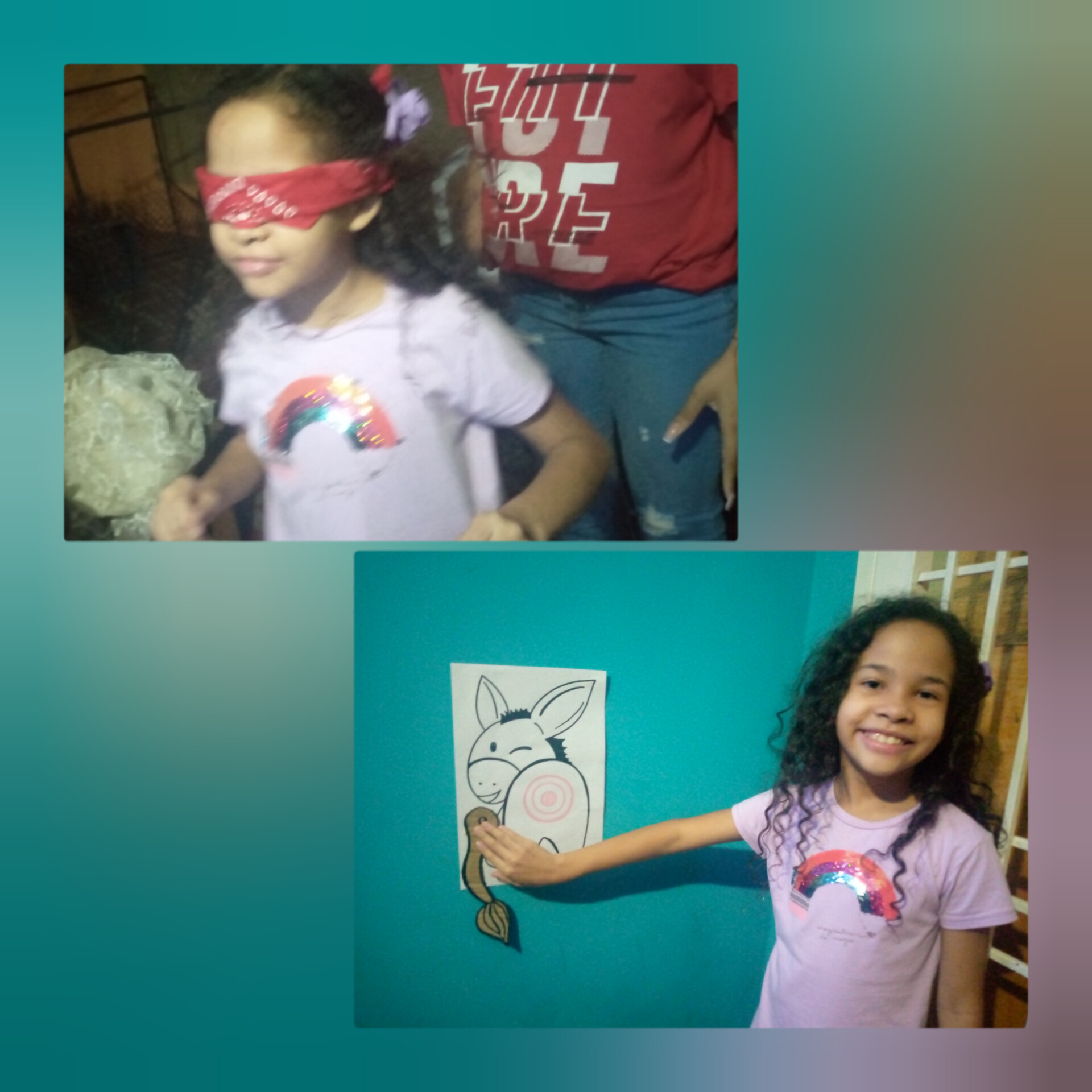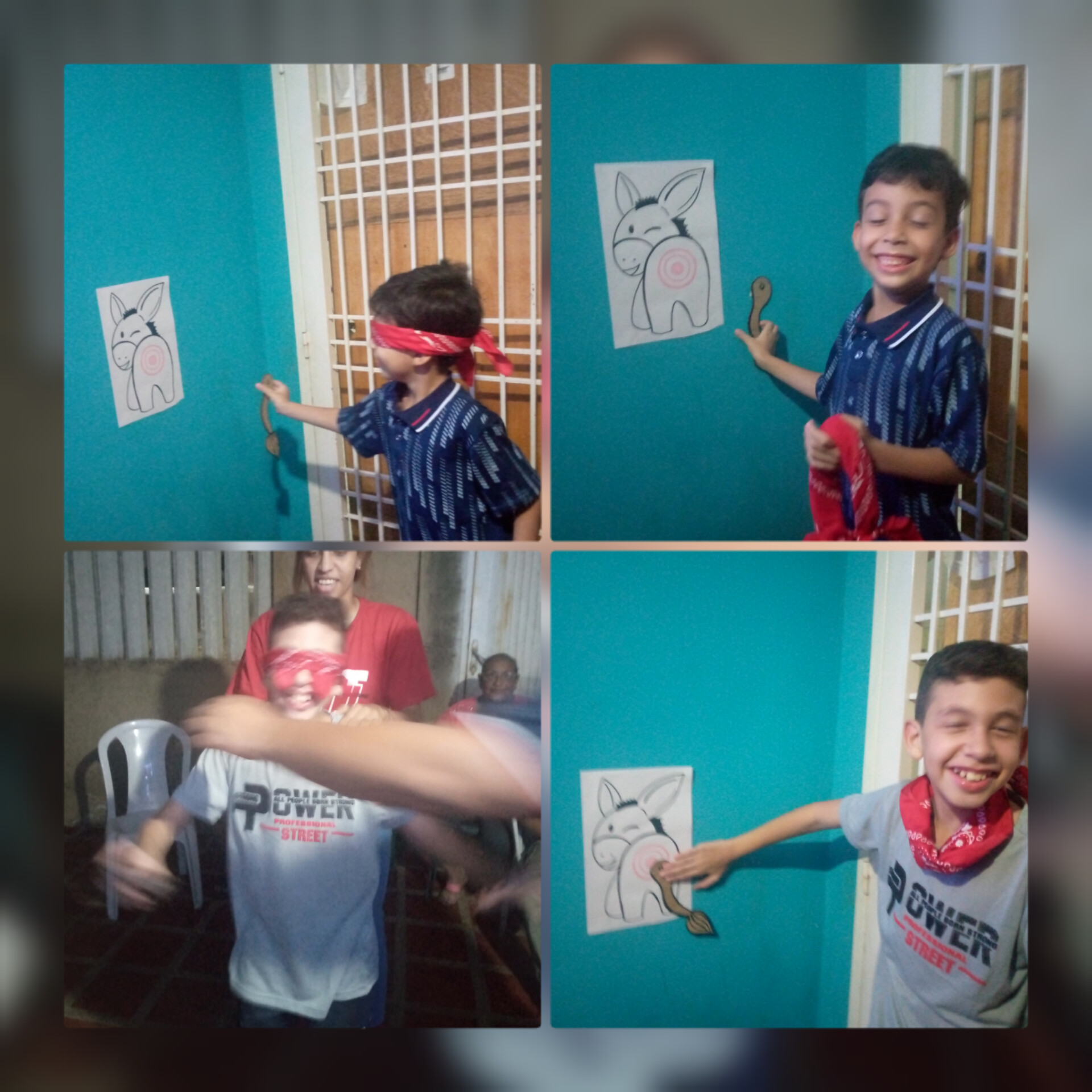 Preparé varios juegos, entre ellos colocar la cola al burro, se les vendaron los ojos a los niños y luego de algunas vueltas salían a poner la cola, todos hablamos al mismo tiempo tratando de dirigirlos y ellos estaban todos confundidos 😜.
I prepared several games, among them putting the tail on the donkey, the children were blindfolded and after a few turns they came out to put the tail on, we all spoke at the same time trying to direct them and they were all confused 😜.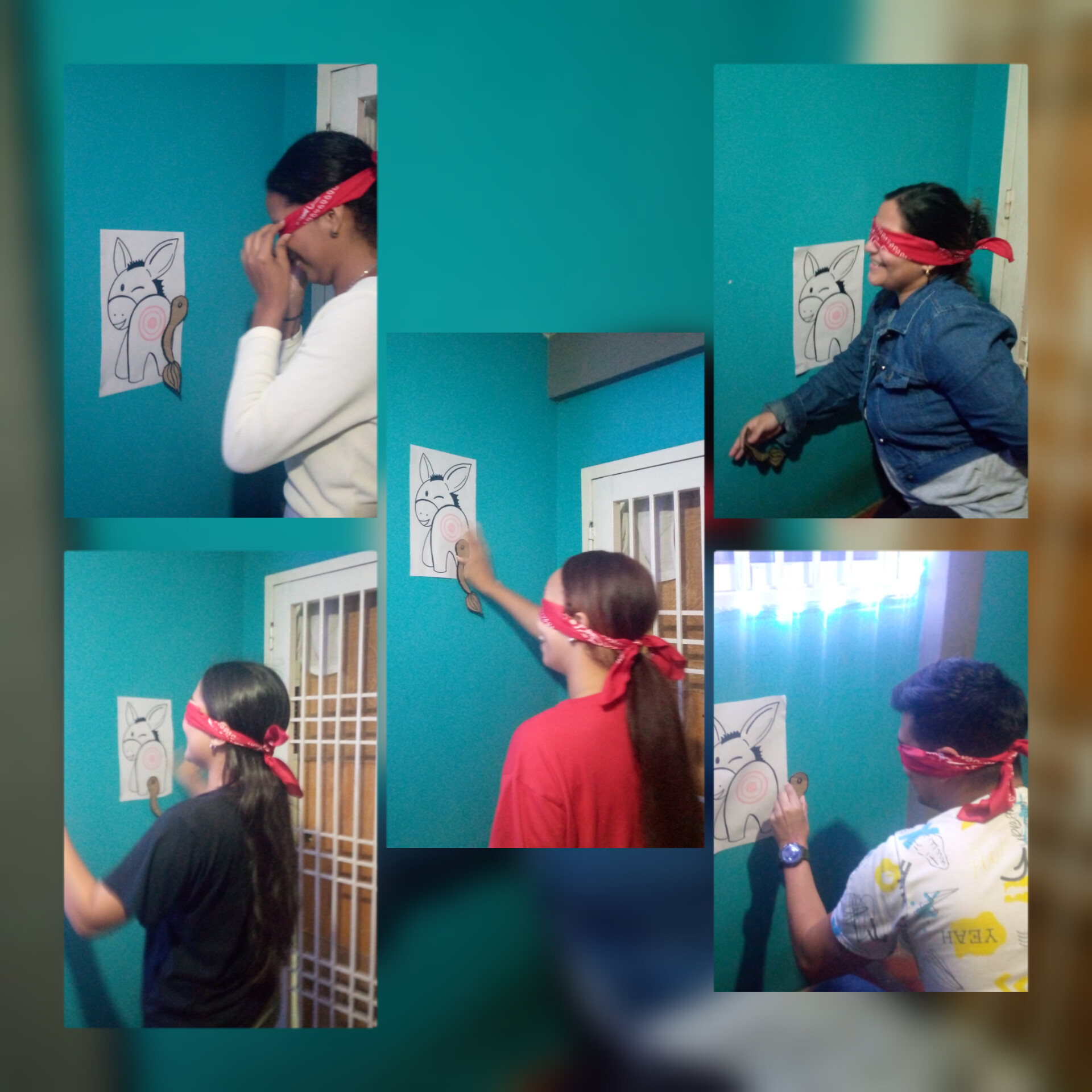 Se suponía que ese juego sería solo para los pequeños, pero en vista de lo divertido mi hija mayor y mis sobrinos también quisieron participar, la dinámica fue la misma, solo que a ellos les dimos más vueltas y les cambiamos de posición el burro, nos reímos muchísimo.
That game was supposed to be only for the little ones, but in view of the fun my oldest daughter and my nephews also wanted to participate, the dynamic was the same, only we gave them more laps and we changed the position of the donkey, we laughed a lot.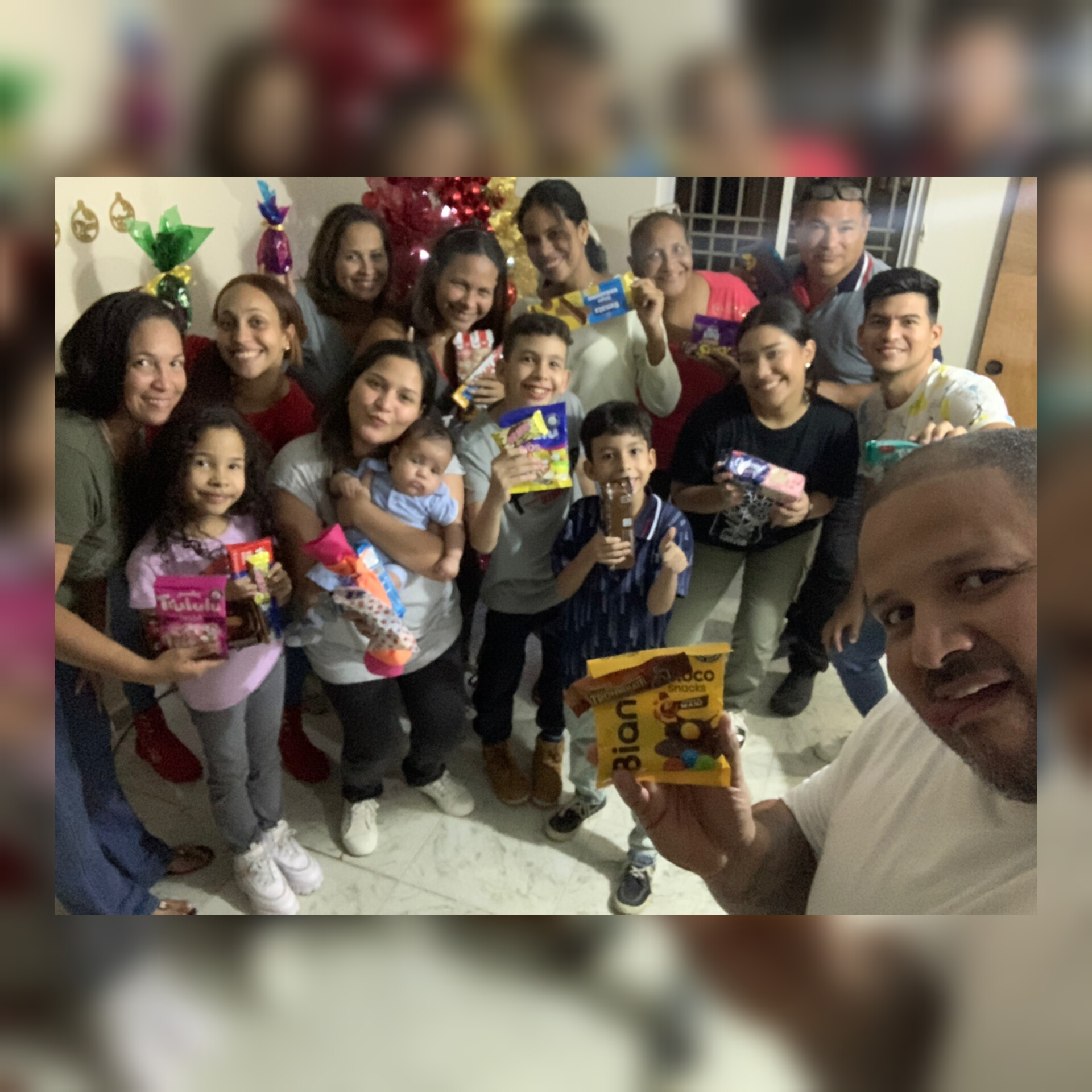 Finalmente repartí todos nuestros nombres en unos papelitos e hicimos el intercambio de golosinas, la verdad fue muy gratificante compartir con los niños y toda la familia, fue un día de Reyes diferente y la pasamos genial.
Finally I gave out all our names on a piece of paper and we exchanged candy, it was very rewarding to share with the children and the whole family, it was a different Epiphany day and we had a great time.
Muchas gracias papis y mamis por visitar mi blog, espero verlos pronto, que las bendiciones de Dios siempre los acompañe.
Thank you so much daddies and mommies for visiting my blog, I hope to see you soon, may God's blessings always be with you.
Todas las fotografías son de mi propiedad.
Editadas con inShop.
Traducido con Deepl traductor.
All photos are my own.
Edited with inShop.
Translated with Deepl translator.