On January 7, 2023, I gave birth at Sogod Hospital. I was going to write about my experience right here, but I can't use my phone because it might hurt my health. Now that I've had my child for a week, I can't stop thinking about it. I'm very excited and happy to be a mother.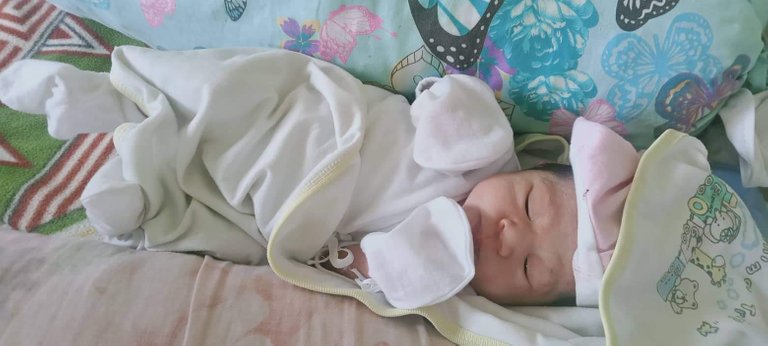 I finally gave birth to my child on January 7, 2023, at 11 a.m. Happiness was exchanged for the absence of pain. My pain dissipates as soon as I hear my child crying. I can still recall all of the pain I experienced prior to giving birth. I almost gave up when I felt the pain for a day in the hospital. I thought I would never get pregnant again. But after that, my husband gave me strength and encouraged me not to give up. I'm very happy about this because I gave birth to him while I was laboring. Every time I'm in pain, he always makes me laugh and provides me with comfort. I am so grateful that the father of my child loves and cares for me that I even witnessed him crying. This man is such a good man. He expressed his regret for me and stated that since only pain can be shared, he would never hesitate to accept my pain. I did everything I could in the delivery room to finally deliver my child, and I am in favor of doing so because my husband encourages and inspires me. After taking four big breaths and hearing the baby cry, the baby finally emerged, prompting me to take my success breath and smile.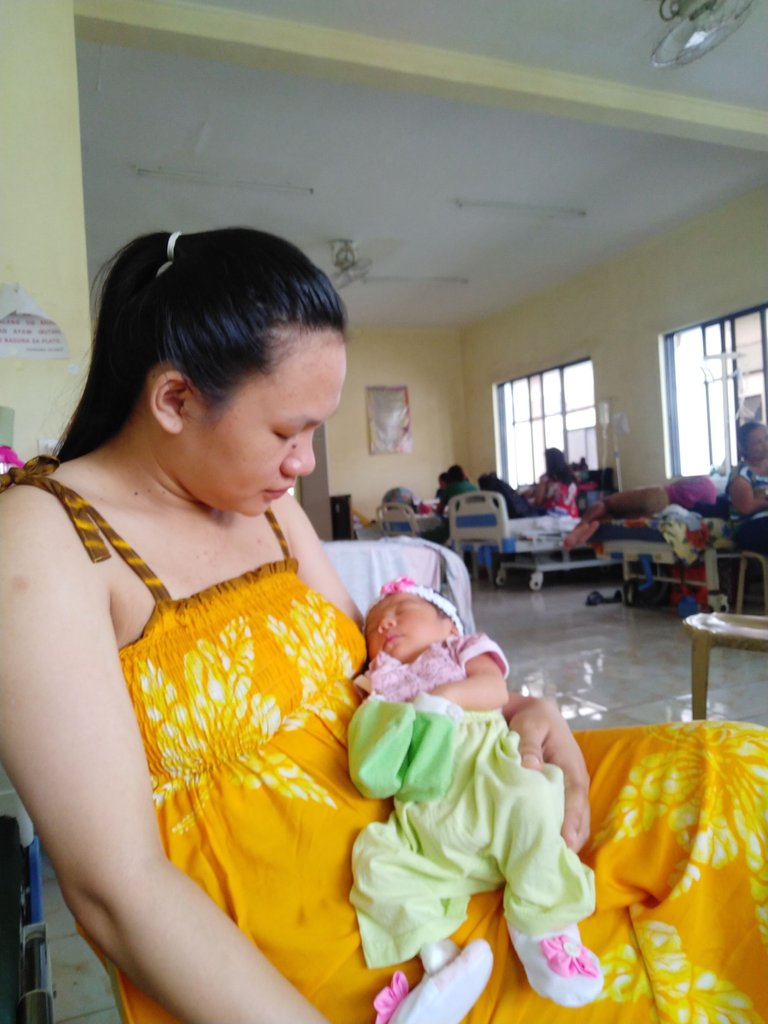 Therefore, every mother experiences this. Very sensitive, and I can certainly say that I developed sensitivity toward my daughter. We don't want them to cry because they're hungry, because they're hurt, or because they're in any pain that a newborn usually feels.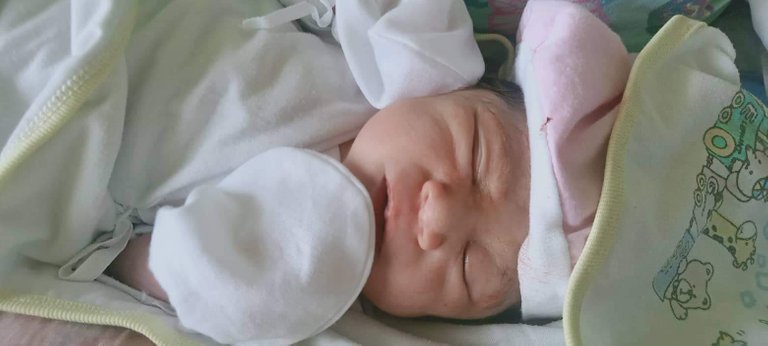 My first smile was her first cry, and my first cry was her first smile. When I hear my baby crying after giving birth, I smile and feel so happy that the baby is out, there is no more pain, and I can finally touch my baby. She smiled for the first time after a few hours of gently watching my baby's face in bed. I don't know why I became so emotional when I saw her first smile, but it wasn't because I was sad; rather, it was tears of joy. I can never really put into words how happy I was when I saw my child smile for the first time.
Since my grandmother never permitted me to use a phone, I guess this is enough for now. I just typed a few words here because I am so happy and excited to inform you that I have given birth.
When we arrived home, grandma was very excited to carry my baby. She was lonely for few days, I bet she missed and excited to see us. Here they are having a grandma and grand daughter moment.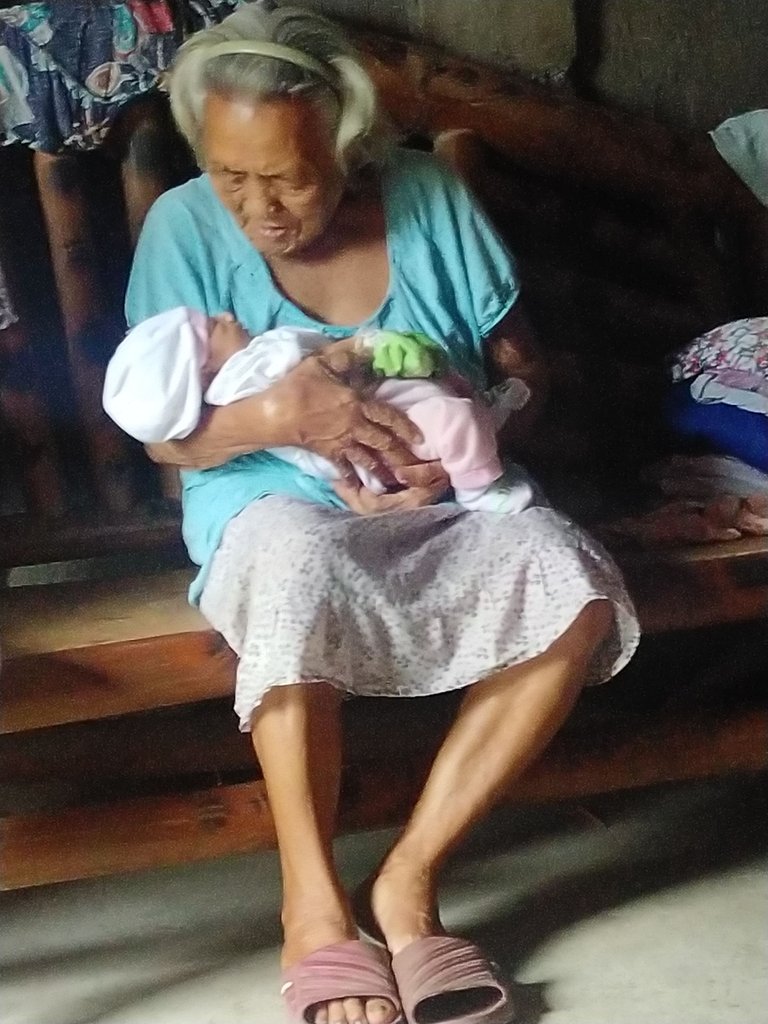 I am most indebted to God for providing me with direction and granting all of my requests. When we pray and believe that He will assist and direct us, nothing is out of reach. I gave birth naturally, and I am grateful to God for answering all of my prayers because she weighs 2.7 kilograms.
To all pregnant out there, always give your hopes to God, because He will never let you feel the pain alone, He is there with you, so say your words silently to Him, believe that He will help and guide you.
Byee for now, it's 4:53 on the morning and i never had my sleep, yeah I guess I will be having my sleep during day time, because my baby is awake during night time and that is hundred percent fine, I will do everything just to make my baby feel comfortable.