​

Mi cantante favorito
---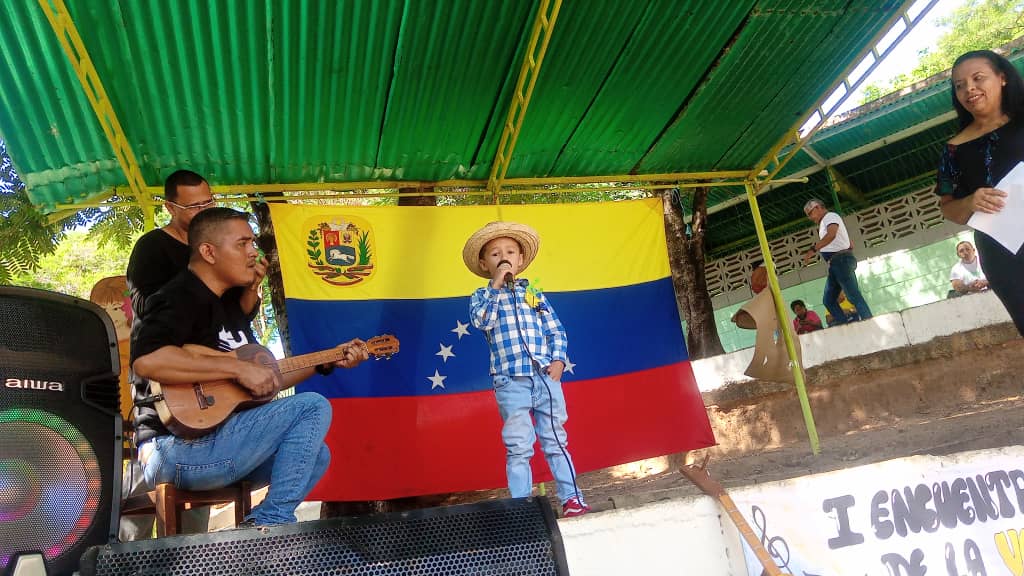 ---
Definitivamente disfrutar de las aventuras que nos ofrece la vida es algo maravilloso, cuando se trata de ser padres es una mezcla de emociones y compromisos. Hoy no solo admiro las bondades de Dios para nosotros, si no lo perfecto que suele ser cuando obra en nosotros.
Ángel es mi hijo mayor, este año comenzó su etapa de preescolar y junto a ella una serie de experiencias no solo para él; si no también para mí como madre. Desde que estaba embarazada me gustaba cantarle e incluso cuando nació le colocaba música y a su vez yo le recitaba algunos temas. En sus primeros dos añitos ya cantaba algunas canciones infantiles y ahora con cinco años, quiso aceptar la responsabilidad de participar en un festival de canto donde su canción sería de género llanero romántico. Lo más emocionante de todo es que se desenvolvió con una naturalidad y sin ningún miedo, aunque a veces los más miedosos somos los adultos, no creen?
---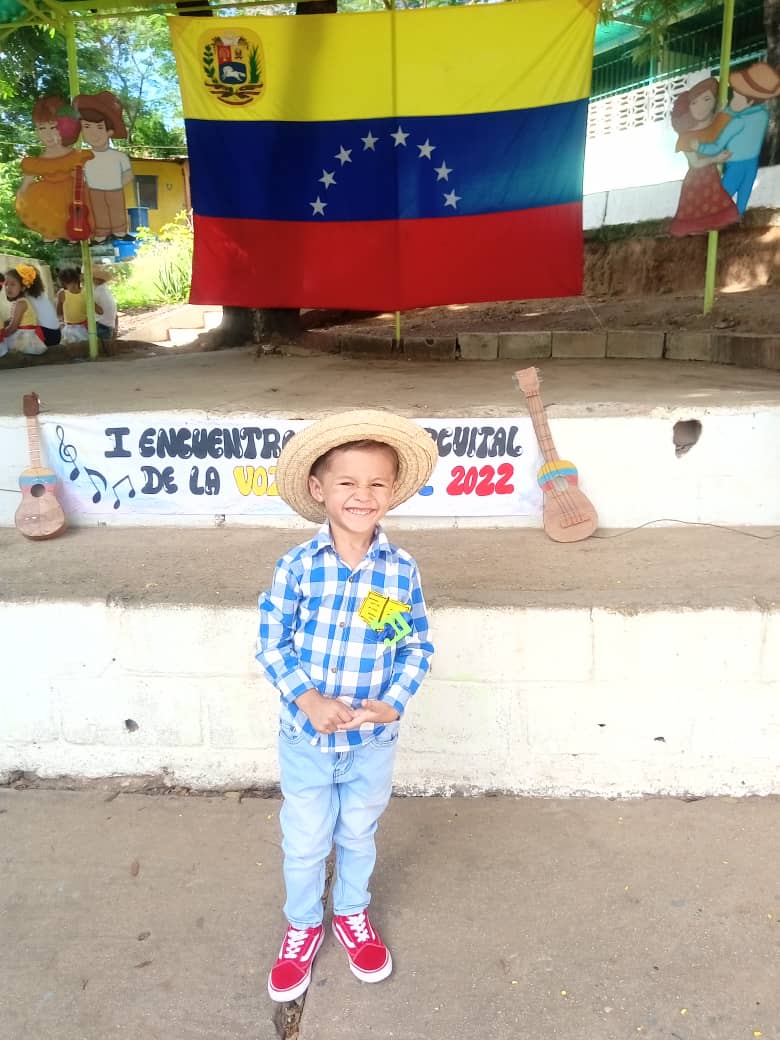 ---
¿Quién hace de un niño un ser lleno de destrezas y cualidades? pues los padres, el apoyo y motivación constante permiten que todos los pequeños, no corran el riesgo de sentir cobardía por algo que les sea desconocido. El crecimiento va en conjunto, padres e hijos y lo mejor de todo es aprender del momento y derrumbar los temores que nos quieran sorprender en el camino. No quiero ser la mejor madre para que otros lo noten, al contrario, quiero ser esa que comete errores y aprende de ellos para mejorar en la próxima oportunidad. Quiero ser para mis hijos y hoy disfruto de sus logros y triunfos a pesar de su corta edad. Cuántos adultos temen hablar en público porque no les dieron la oportunidad de expresarse de niños? Yo encantada que mis hijos griten sus deseos a los cuatro vientos y que cantar sea una forma de desarrollar su lenguaje y confianza.
No importa ganar, lo que vale la pena es estar una y otra vez y que Ángel lo disfruté, además de todo es la compañía de sus seres queridos apoyándolo. Esto ha hecho de Ángel un niño más extrovertido y participativo, debo admitir que son muchas cosas las que debemos poner en práctica y por supuesto para ello estamos papá y mamá. Por otro lado Andrés se animó viendo a su hermano y a veces quiere cantar, él es más tímido pero Ángel lo anima mucho.
Ángel en pleno escenario 🎤
---
Gracias por tomar un minuto de tu tiempo y leer un poco de mi experiencia como mamá de ✌️. Hasta la próxima 🙋🏼‍♀️🍀 good bless

---
📸

Fotografías tomadas con mi teléfono Alcatel 1v.

💫
---
---
English 🇺🇸
​

My favorite singer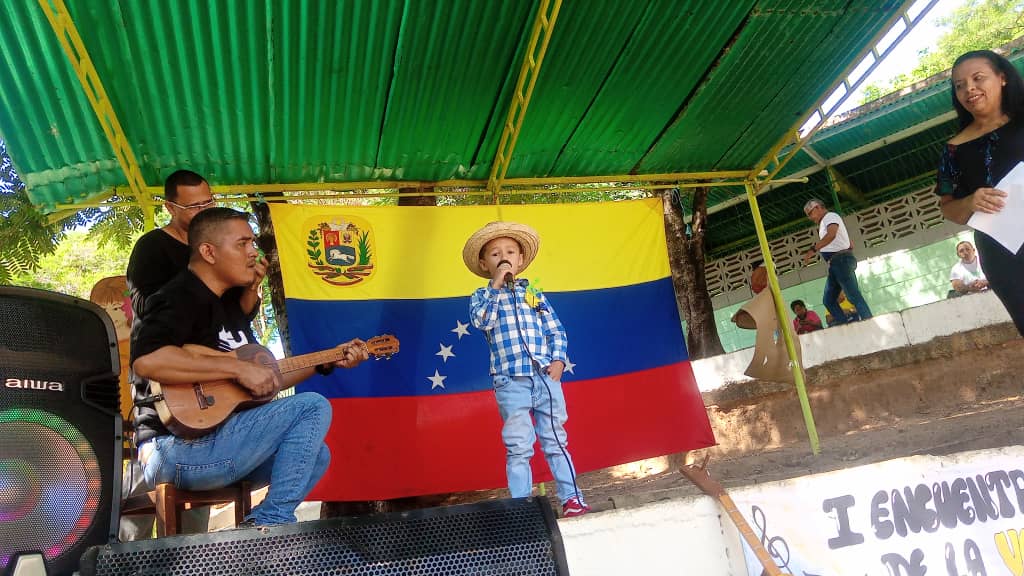 ---
Definitely enjoying the adventures that life offers us is something wonderful, when it comes to being parents it is a mixture of emotions and commitments. Today I not only admire the goodness of God for us, but how perfect he usually is when he works in us.
Ángel is my oldest son, this year he began his preschool stage and along with it a series of experiences not only for him; but also for me as a mother. Since I was pregnant I liked to sing to him and even when he was born I played music for him and in turn I recited some songs for him. In his first two years old he already sang some children's songs and now at the age of five, he wanted to accept the responsibility of participating in a singing festival where his song would be of the romantic llanero genre. The most exciting thing of all is that it unfolded naturally and without fear, although sometimes we adults are the scariest, don't you think?
---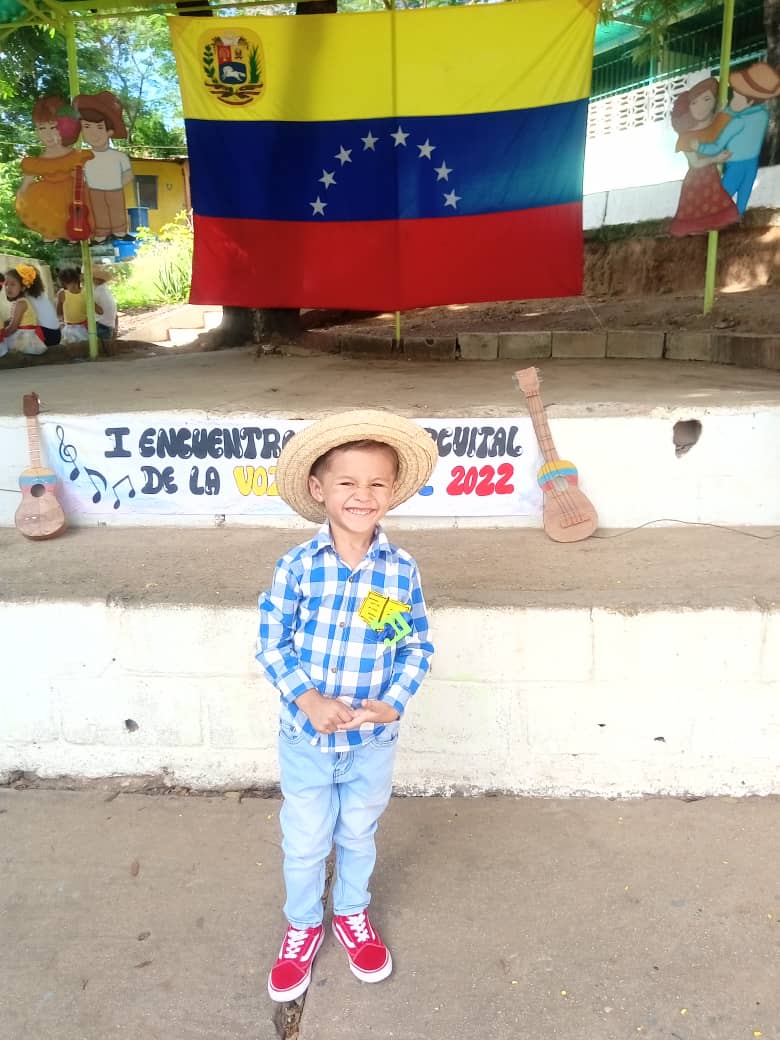 ---
Who makes a child full of skills and qualities? because the parents, the support and constant motivation allow all the little ones not to run the risk of feeling cowardice for something that is unknown to them. Growth goes together, parents and children and the best of all is to learn from the moment and break down the fears that want to surprise us along the way. I don't want to be the best mother for others to notice, on the contrary, I want to be the one who makes mistakes and learns from them to improve the next time. I want to be for my children and today I enjoy their achievements and triumphs despite their young age. How many adults are afraid of public speaking because they were not given the opportunity to express themselves as children? I am delighted that my children shout their wishes from the rooftops and that singing is a way to develop their language and confidence.
Winning doesn't matter, what's worth it is being there again and again and that Ángel enjoyed it, besides everything it's the company of his loved ones supporting him. This has made Ángel a more extroverted and participatory child, I must admit that there are many things that we must put into practice and of course for this we are dad and mom. On the other hand, Andrés was encouraged by seeing his brother and sometimes he wants to sing, he is more shy but Ángel encourages him a lot.
Ángel en pleno escenario 🎤
---
Thank you for taking a minute of your time and reading a bit about my experience as a mom of ✌️. Until next time 🙋🏼‍♀️🍀 good bless
---
📸

Pictures taken with my Alcatel 1v phone.

💫