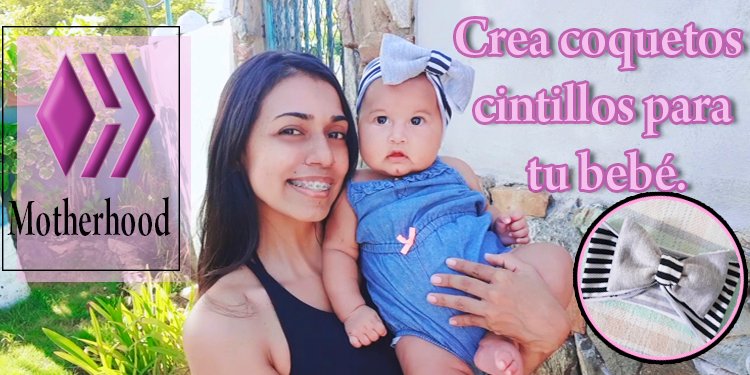 [ESP-ENG]- Crea coquetos cintillos para tu bebe. // Create cute headbands for your baby.
Hola, ¿cómo están mis queridos amigos hivers? En esta oportunidad me complace compartir con ustedes una de mis actividades favoritas; poner en práctica mi creatividad; encontré en el armario de mamá unos retazos de telas muy llamativos que le quedaron cuando hacia costura; decidí elaborar un cintillo para mi bebe, de esos que tienen un lazo grande; que hacen que los bebés se vean aún más tiernos de lo que ya son. Siempre he pensado que mientras puedas hacer las cosas tu misma como persona pues creo que salen mejor de lo que esperas porque lo estás haciendo con dedicación y con mucho amor, es por eso que el resultado siempre se disfruta mucho más. Bueno, esa es mi perspectiva de vida, de cualquier manera respeto cualquier otro punto diferente. Y Continuando con este fácil y divertido proceso empecemos nuestro paso a paso.

Hello, how are you my dear hivers friends? In this opportunity I am pleased to share with you one of my favorite activities; put my creativity into practice; I found in Mom's closet some very striking pieces of fabric that she left when she was sewing; I decided to make a headband for my baby, the kind that have a big bow; that make babies look even cuter than they already are. I have always thought that as long as you can do things yourself as a person, I think they turn out better than you expect because you are doing it with dedication and with a lot of love, that is why the result is always much more enjoyable. Well that's my perspective on life, anyway I respect any other different point. And continuing with this easy and fun process let's start our step by step.

El cintillo // Headband
1 Primero tomaremos la medida que tiene el cráneo de nuestra bebé con ayuda de un metro para costura, y seguidamente lo llevamos a la tela que vamos a trabajar; en este caso la medida aproximada de 44 cm.

1 First we will take the measurement that our baby's skull has with the help of a sewing meter, and then we will take it to the fabric that we are going to work with; in this case the approximate measurement of 44 cm.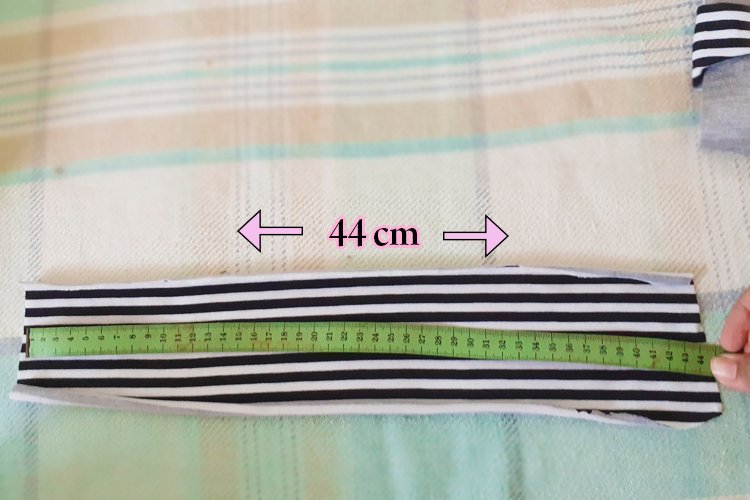 2 El ancho de nuestro cintillo dependerá de nuestro gusto, hay quienes lo prefieren más fino o más grueso que el ejemplar y de cualquier manera es acertado, la idea es que nos sintamos cómodos con lo que estamos haciendo.

2 The width of our headband will depend on our taste, there are those who prefer it thinner or thicker than the copy and in any case it is successful, the idea is that we feel comfortable with what we are doing.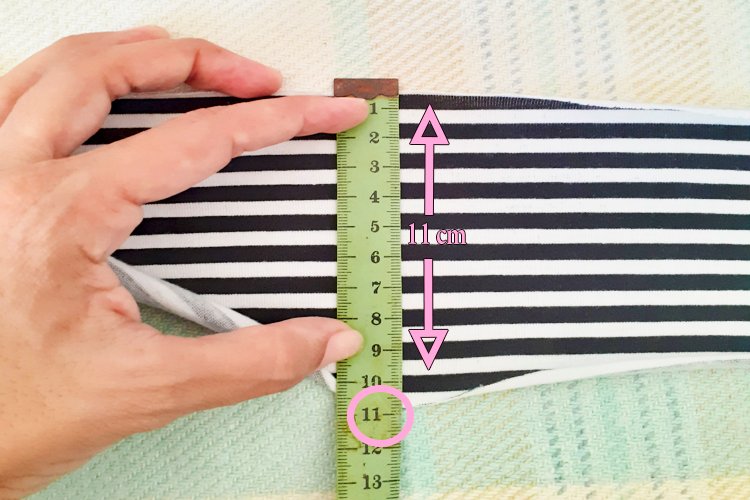 3 Luego de recortar nuestra tela a nuestra medida vamos a cocer los extremos con la tela invertida de manera que la costura quede por dentro de nuestro cintillo.

3 After cutting our fabric to our size, we are going to sew the ends with the fabric inverted so that the seam is inside our headband.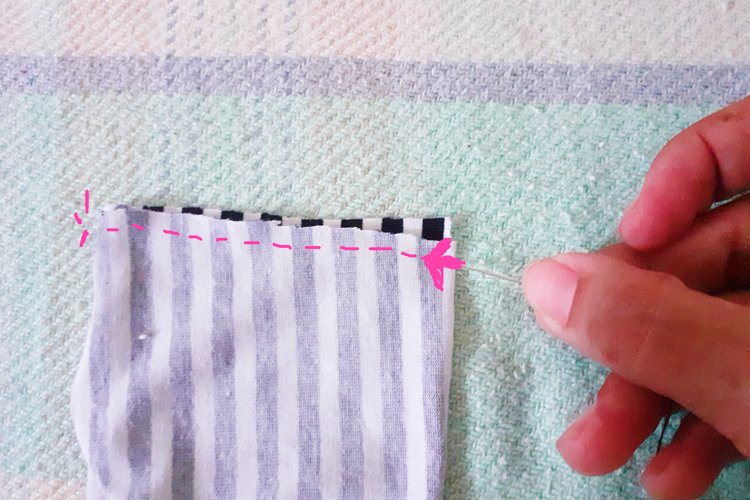 4 El estilo de cocer que apliqué fue un poco salteado de modo que me quedara arruchado y tener este resultado.

4 The cooking style that I applied was a little sautéed so that it would be wrinkled and have this result.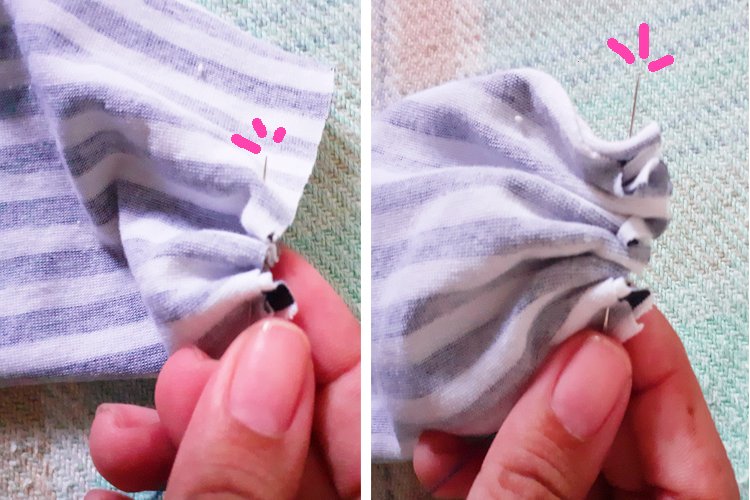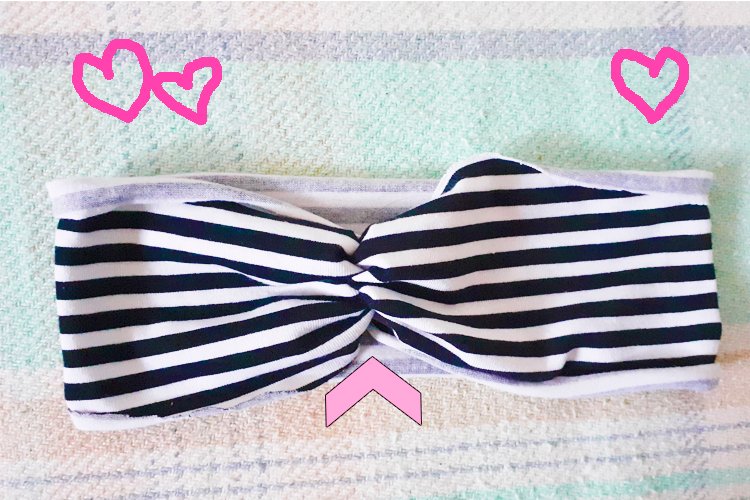 El lazo // The loop
1 Ok, para nuestro lazo vamos a tomar una tela de preferencia que sea semidura para que el lazo tenga algo consistencia y no se vea blandito y que por consecuencia de esto perdería la forma de lazo, una medida de largo 20 cm y de ancho aproximadamente 8 cm; recuerden padres y madres hivers que el largo y el grosor del lazo es a nuestra preferencia. Los lazos pueden variar en colores, tamaños y texturas ¡y todos se ven hermosos!.

1 Ok, for our bow we are going to take a fabric preferably that is semi-hard so that the bow has some consistency and does not look soft and that as a result of this it would lose the shape of the bow, a measurement of length 20 cm and width approximately 8 cm; remember hivers fathers and mothers that the length and thickness of the bow is our preference. Bows can vary in colors, sizes, and textures and they all look beautiful!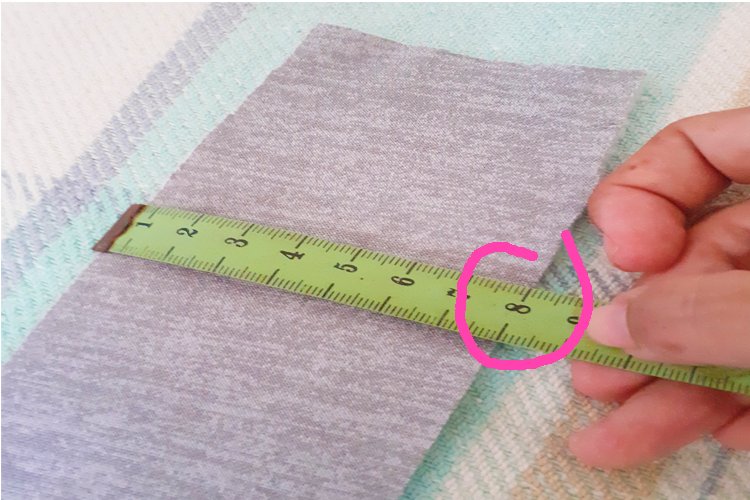 2 El mismo proceso que hicimos con el cintillo, cocemos los extremos con la tela invertida.

2 The same process that we did with the headband, we sew the ends with the inverted fabric.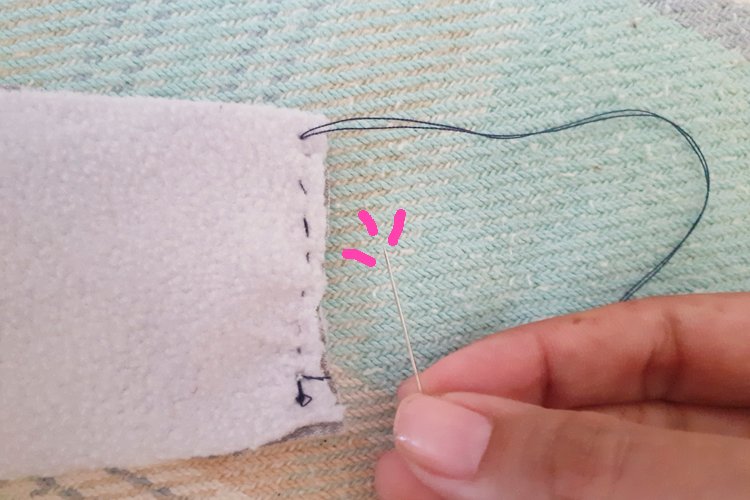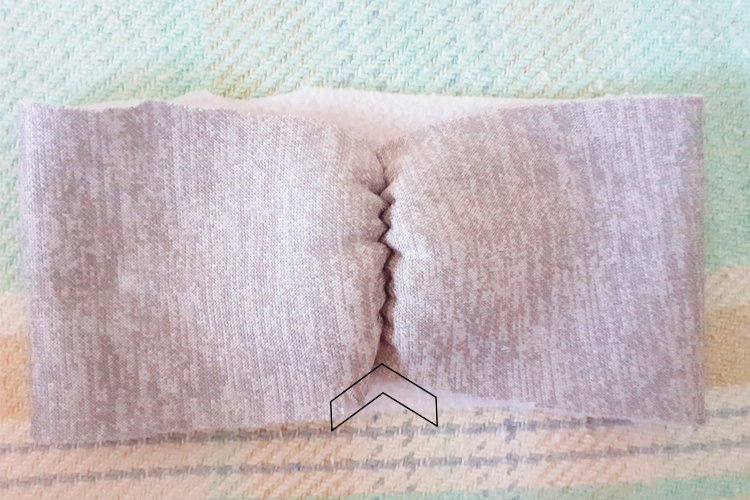 3 Con la ayuda de un alfiler vamos a darle forma a nuestro lazo, ya cuando hayamos decidido su forma entonces pasamos nuestra aguja por donde hemos trazado el alfiler, sellando la costura.

3 With the help of a pin we are going to shape our loop, and when we have decided its shape then we pass our needle through where we have traced the pin, sealing the seam.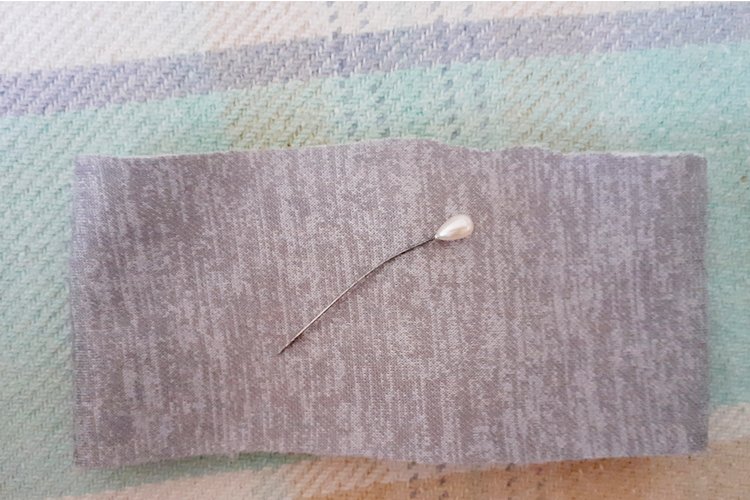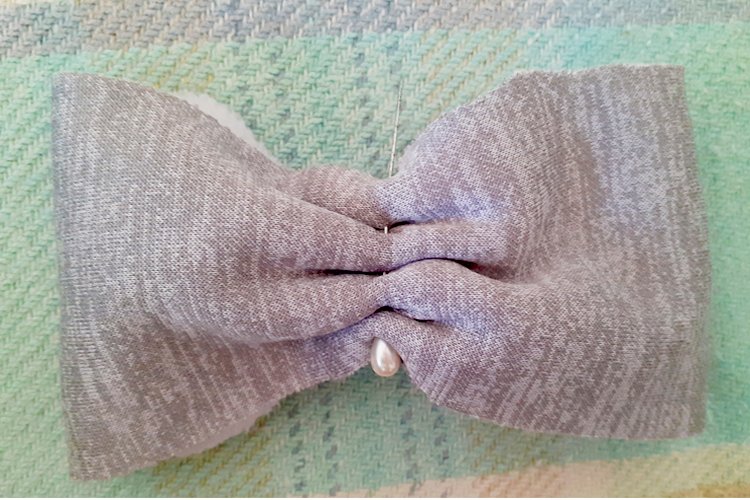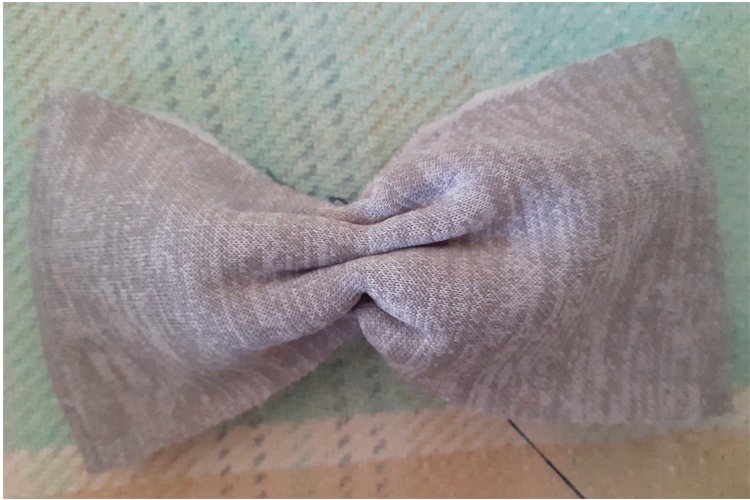 4 El centro de nuestro lazo puede ser de cualquier color o textura, en esta oportunidad tome un retazo sobrante de la tela del cintillo, la enrollé y luego la selle con aguja e hilo en el centro del lazo.

4 The center of our bow can be of any color or texture, this time take an excess piece of the headband fabric, roll it up and then seal it with a needle and thread in the center of the bow.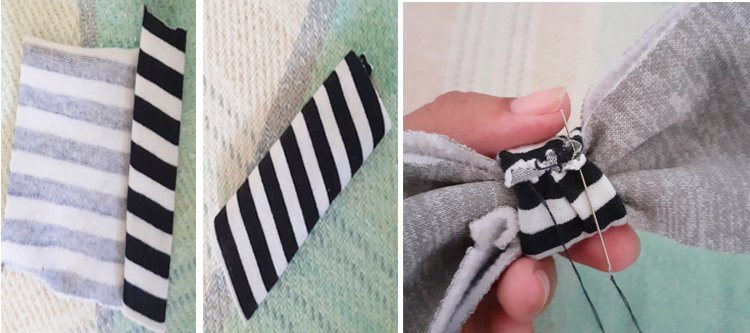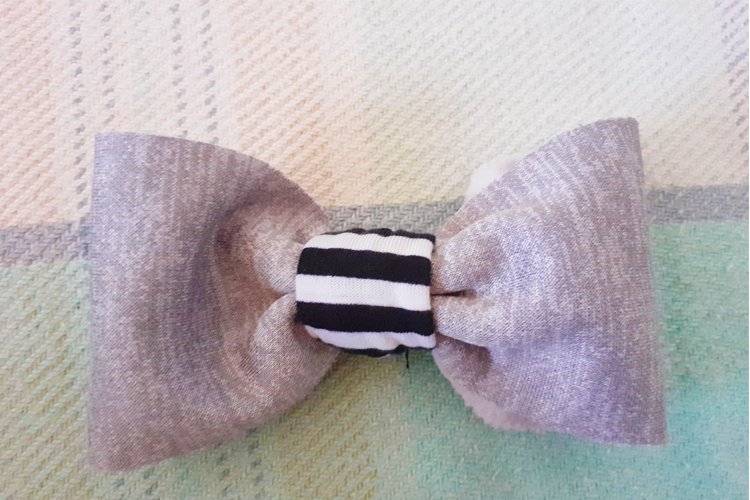 5 Finalmente unimos el cintillo con el lazo y sellamos nuevamente con aguja e hilo.

5 Finally we join the headband with the bow and seal again with a needle and thread.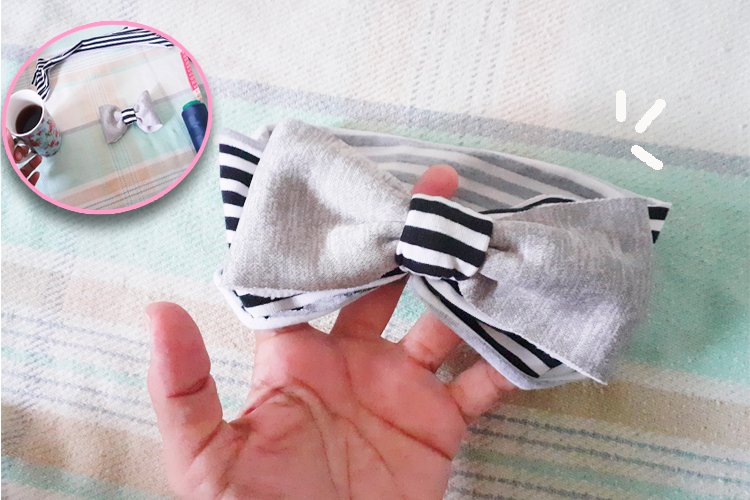 Y ohalá! Un lindo y coqueto cintillo para nuestra ¡principessa de la mamma!

And wuala! A cute and cute headband for our principessa de la mamma!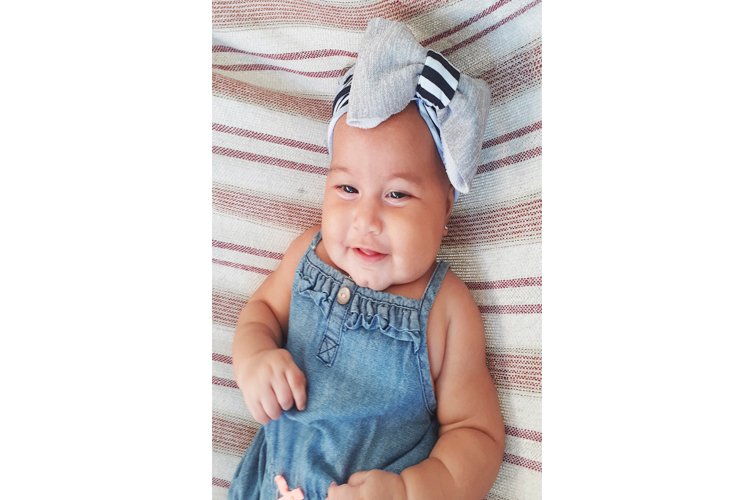 Ejemplares extra. // Extra examples.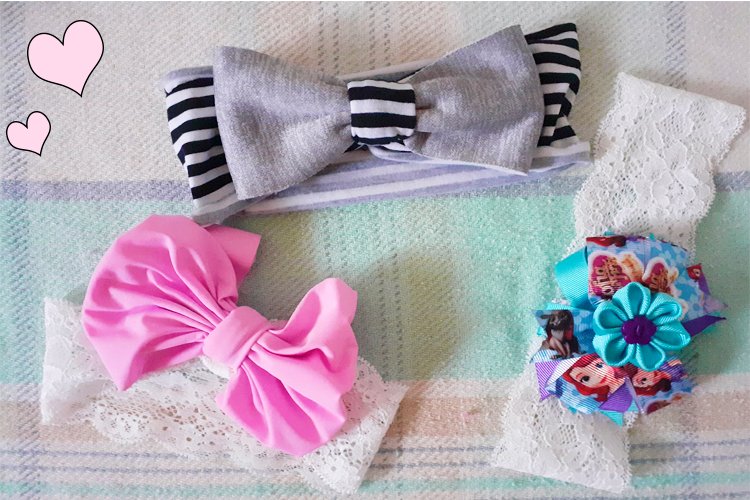 ¡Esto ha sido todo por hoy mis queridos amigos hiverianos!!! Se les quiere un montón, espero lo hayan disfrutado tanto como mi pequeña Kiara y yo, un beso se les quiere hasta un próximo post.

This has been all for today my dear hiverian friends !!! They are loved a lot, I hope they enjoyed it as much as my little Kiara and I, a kiss is loved until the next post.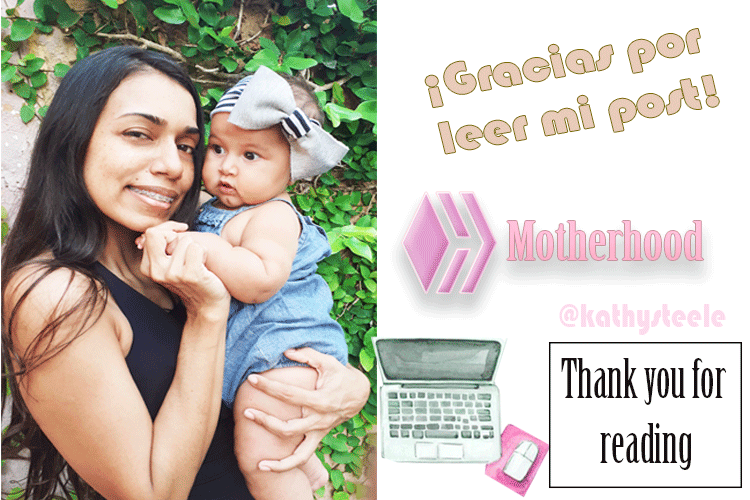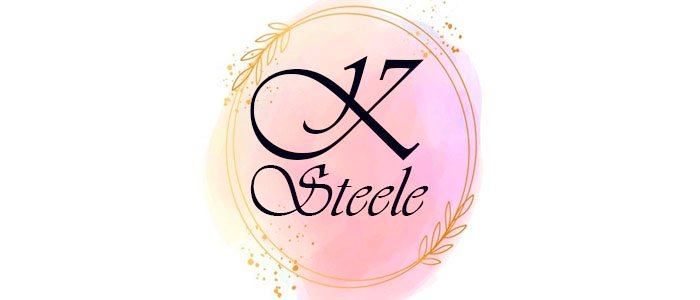 Fotografía por | Photography by: @kathysteele, Android A10.
Edición por | Edition by: @kathysteele, Photoshop.
Separador y stikers| Separator and stikers: Pinterest, Photoshop.
Translated with www.traductorgoogle