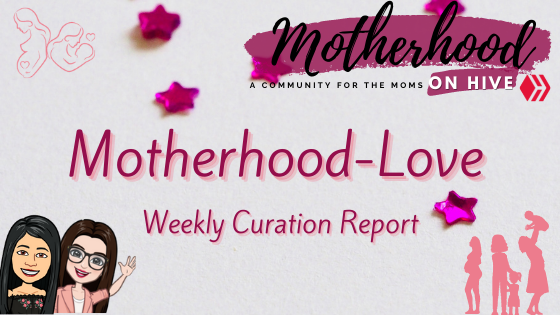 ---
The 20 best of the week from our community!
03

Hi moms and friends, we have an account just for curation the @motherhood-love to showcase the best of our community on our landing page the curated content tab.
We also have the support of awesome curation projects this is why we will be making curation reports on the form of Curated Content Collections to keep track each week of the best of the community!
Hola Comunidad! con la cuenta @motherhood-love podemos mostrar lo mejor de nuestra comunidad en nuestra página de entrada en Contenido curado.
También tenemos el apoyo de increíbles proyectos de curación por eso que haremos reportes de curación en forma de Colecciones de Contenido Curado para que quede constancia cada semana de lo mejor de la comunidad!
---
Let's Start with This Week best 20 Curated Posts!
Comencemos entonces con los 20 mejores posts curados esta semana:
---
https://peakd.com/hive-165757/@esthersanchez/autismo-diario-or-or-en-busqueda-de-la-pieza-faltante-or-or-alimentacion
A blue mom (@esthersanchez) talks about her journey dealing with her sons autisms
https://peakd.com/hive-165757/@irvinc/los-hijos-de-mi-pareja-or-my-partners-children-espeng
A stepdad (@irvinc) talking about his new family
https://peakd.com/hive-165757/@aurodivys/loveyoumomchallenge-eng-esp-la-mejor-mama-de-mi-mundo
A daughter (@aurodivys) talking about her mom in such a beautiful way.
https://peakd.com/hive-165757/@yonnathang/mi-pequeno-gigante-qtvqax
a dad (@yonnathang) enjoying quality time with his son
https://peakd.com/hive-165757/@jomarbym/ninos-creativos-como-inspirarlos-y-evitar-el-aburrimiento-creative-children-how-to-inspire-them-and-avoid-boredom
A mom (@jomarbym) sugestions for alternatives to entertain children in an educational & fun ways ways
https://peakd.com/hive-165757/@chacald.dcymt/como-no-presumir-a-ese-ser-maravilloso-que-me-dio-la-vida-how-can-i-not-brag-about-that-wonderful-being-who-gave-me-life
A daughter (@chacald.dcymt) showing up her mom
https://peakd.com/hive-165757/@loboblanco/esp-or-eng-soy-un-padre-autoritario-o-asertivo
A dad (@loboblanco) and his view on his own parenting style
https://peakd.com/hive-165757/@abisag/spa-eng-my-grandmother-a-woman-with-drive-decision-and-determination
A sweet homenaje to an amazing grandma by her granddaughter (@abisag)
https://peakd.com/hive-165757/@fragozar01/educar-con-el-ejemplo-musica-que-ensenaeducating-by-example-music-that-teachesespeng
A dad (@fragozar01) reflection on the importance of educating by example.
https://peakd.com/hive-165757/@aichel/djtwbaqa
A beautiful mom (@aichel) reminder and tutorial on how to make yourself feel beautiful too
https://peakd.com/hive-165757/@rem-steem/motherhood-is-the-greatest-thing-and-the-hardest-thing-or-my-experience-and-learnings-from-safe-motherhood-day
A mom (@rem-steem) shares her experience on her motherhood safe day.
https://peakd.com/hive-165757/@tripode/happy-mothers-day-eng-esp
A daughter (@tripode) celebrating Mothers day on the Dominican Republic
https://peakd.com/hive-165757/@kittenn/engesp-ocultando-mi-embarazo-oror-hiding-my-pregnancy
a new mom (@kittenn) shares her story on how she deal with her unwanted pregnancy.
https://peakd.com/hive-165757/@joserojas01/me-presento-a-ustedes
a new dad and new user of Hive (@joserojas01) introduction post
https://peakd.com/hive-165757/@cirangela/daily-challenge-monlife-weed-28-actividades-para-hacer-con-tus-hijos-daily-challenge-monlife-weed-28-5-activities-to-do-with-
A mom (@cirangela) suggestions and ides for activities to do with your kids
https://peakd.com/hive-165757/@soyalex/espeng-daily-challenge-momlife-ororor-semana-18-dia-5-elegir-sobre-tu-cuerpo-esterilizarse-o-no-or-week-18-day-5-choosing-abo
A mom (@soyalex) view on sterilization
https://peakd.com/hive-165757/@elizabeths14/tiene-amor-de-sobra-relato-esporeng
a beautiful poem for all those moms without kids by @elizabeths14
https://peakd.com/hive-165757/@naimajudith/enes-juguete-optico-para-el-aprendizaje-de-los-ninos-optical-toy-for-childrens-learning
a mom's (@naimajudith) tutorial on how to DIY a optical toy
https://peakd.com/hive-165757/@marianis/semana-5-dia-4-receta-facil-de-hacer-para-mamas-ocupadas--week-5-day-4-easy-recipe-to-make-for-busy-moms
A mom (@naimajudith) awesome 5 ideas and suggestions of recipes to do for busy moms
https://peakd.com/hive-165757/@mairimg0/daily-challenge-momlife-week-29-eng-esp-or-or-como-lograr-que-tus-hijos-tomen-sus-medicinas-how-to-get-your-children-to-take
A mom (@mairimg0) suggestions on how to get your kids to drink their medicines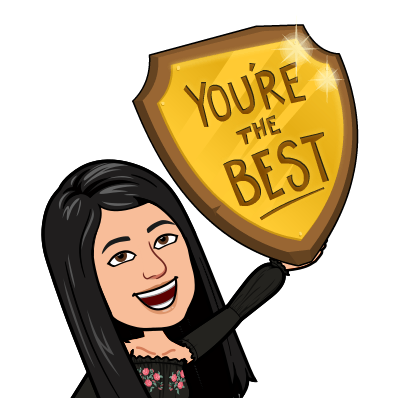 If you enjoyed this posts, please give them a little bit of love and follow the authors!
¡Si disfrutaste de estos posts, por favor dales un poco de apoyo y follow a sus autores!

As always, thank you very much for reading us,
We hope to read your comments!
¡Como Siempre, Muchas Gracias Por Leernos Y Esperamos Sus Comentarios!
---
Picture Credits: All images are of the curated authors property or ours unless said otherwise, the emojis are made with Bitmoji.com & Icons with icons8
---
Introducing: #Motherhood, The Community for Moms on The Hive Blockchain
Are you a Mom or a Dad? Of a human or a Cat or a Dog or of anything? Join us in our Community!

To learn more about the Community please read our intro post and you can also join in our discord server
---
Proud Member and Supporter of The Minnow Support Project, If You Are Not Yet on The Community What Are You Waiting For?? CLICK below!!!

---
😗 Follow us on our Other Social Media...❗️⬇️⬇️⬇️⬇️

---