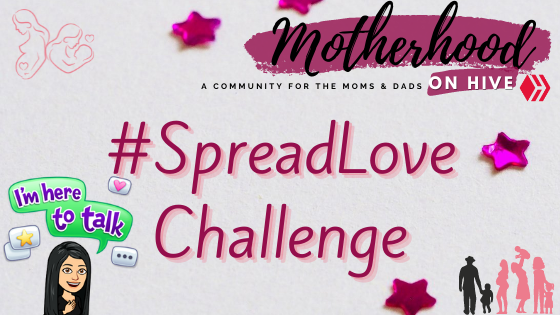 ---
Comment other moms' posts!

Hi moms! This week we come with a different kind of challenge, we want to see the engagement in our community grow and make the experience really a social one, we know sometimes a busy parent just doesn't have the time to read a lot of other users posts but! we want to encourage it, that is why we have come up with this new weekly challenge!
¡Hola mamás! Esta semana venimos con un tipo diferente de desafío, queremos ver crecer la interacción en nuestra comunidad y hacer que la experiencia sea realmente social, sabemos que a veces una madre o padre ocupado simplemente no tiene tiempo para leer a muchos otros usuarios pero! queremos animarlos, por eso hemos ideado este nuevo reto semanal!
---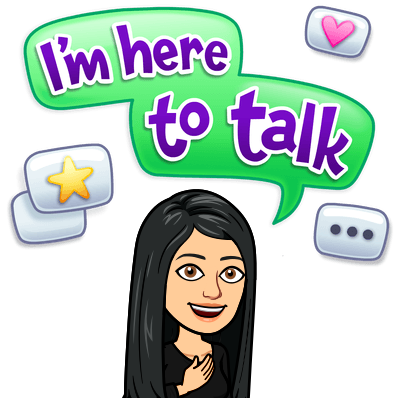 Rules || Reglas
To be part you have to follow 2 simple steps
Para ser parte tienes que seguir 2 pasos simples
---
Picking the Winner || Eleccion del ganador
The winner will be picked randomly from all those who left their link on the channel on our discord server.
You can comment as much as you want all the posts you want, one valid comment per post you make will count as a ticket to participate in the draw.
All comments made during this challenge will be curated by the Motherhood Mods. So, we will only allow participation in the random draw to pick the winner those who meet the basic quality requirements.
Basic quality requirements:
A comment needs to be one of the following things
Meaningful.
Funny.
Tips & help.
Share or compare experiences.
A comment doesn't need to be long to be of quality but it does have to bring some value and generate engagement.*
El ganador será elegido al azar entre todos aquellos que dejaron su enlace en el canal de nuestro servidor de discord.
Puedes comentar tanto como quieras todas los posts que quieras, un comentario válido por post que hagas contará como boleto para participar en el sorteo.
Todos los comentarios participants serán curados por mods de Motherhood. Por lo tanto, solo permitiremos en el sorteo aleatorio a aquellos tengan los requisitos básicos de calidad.
Requisitos básicos de calidad:
Un comentario debe tener alguna de las siguientes cualidades
Significativo.
Gracioso.
Consejos y ayuda.
Comparte, compara experiencias.
Un comentario no necesita ser largo para ser de calidad, pero debe aportar algo de valor y generar interacción.*
---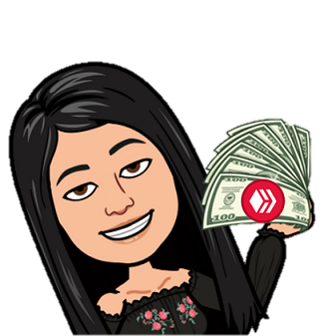 Prizes || Premios
Since we will try to make this a weekly challenge we will only have 1 winner each week.
Dado que intentaremos que este sea un desafío semanal, solo tendremos 1 ganador cada semana.
Las ganancias finales de este post
@marybellrg is the mod in charge of verifying the comments so she is set 20% as beneficiary of this post
---
Duration || Duración
The challenge ends saturday October 9th 2021, winner will be picked on Sunday, a new challenge will be out next monday!
El desafío finaliza el sábado 9 de octubre de 2021, el ganador será elegido el domingo, ¡un nuevo desafío saldrá el próximo lunes!

Winner of Last Week Comment Challenge
We had 22 valid entries left on the channel for this challenge on our Discord server into the random draw to pick the winner of the week, and here they all are...
Tuvimos 22 entradas válidas dejadas en el canal para este desafío en nuestro servidor de discord y participar en el sorteo aleatorio para elegir al ganador de la semana, y aquí están todas...
---
---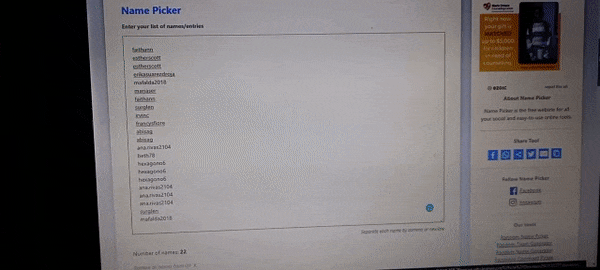 screengrabs and gif created from the site https://namepicker.net/ while doing the draw
---
Winner of Week 02

---
We are always on the lookout for new ideas for challenges so if you have one just leave it in the comments down below or shared them with us in our discord https://discord.gg/wN8K7mc
Siempre estamos en busca de ideas para nuevos challenges de la semana asi que si quieren dar la suya dejenmela en los comentarios o compartanla con nosotras en nuestro discord https://discord.gg/wN8K7mc

Introducing: #Motherhood, The Community for Moms on The Hive Blockchain
Are you a Mom or a Dad? Of a human or a Cat or a Dog or of anything? Join us in our Community!

To learn more about the Community please read our intro post and you can also join in our discord server
---
Proud Member and Supporter of The Minnow Support Project, If You Are Not Yet on The Community What Are You Waiting For?? CLICK below!!!

---
😗 Follow us on our Other Social Media...❗️⬇️⬇️⬇️⬇️