Hola hermosa comunidad de hive, curadores y todos los que leen nuestro blog, éxitos y que Dios les bendiga
Hello beautiful hive community, curators and all who read our blog, success and God bless you.
---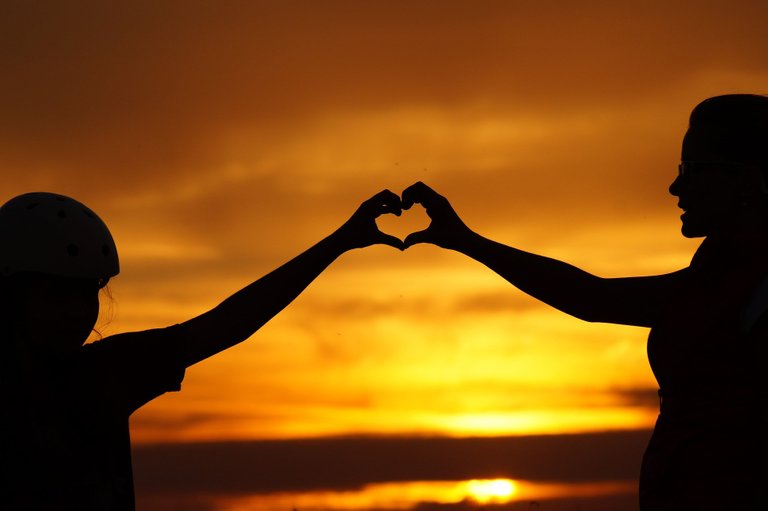 ---
Estamos seguras de que dentro del hogar somos una figura importante en el crecimiento,formación y desarrollo de nuestros hijos y de toda la familia en general, por lo cual debemos tener en cuenta que según lo que transmitamos habrá un resultado final en nuestros seres queridos.
We are sure that at home we are an important figure in the growth, formation and development of our children and the whole family in general, so we must take into account that depending on what we transmit there will be a final result in our loved ones.

En este caso hablando de las madres; como fuentes, serian aquellas de donde brotan corrientes de lo que dirige todo lo bueno para su familia. Dios nos a creado con la capacidad de trasmitir desde dentro de nosotras muchas cosas buenas y bonitas, las cuales debemos derramar en nuestros hijos; los cuales serán esos recipientes que portaran a las próximas generaciones lo que de nosotras le hemos dado; luchemos y esforcémonos por ser fuentes de valor.
In this case speaking of mothers; as sources, they would be those from where streams of what directs all that is good for their family flow. God has created us with the ability to transmit from within us many good and beautiful things, which we must pour into our children; which will be those recipients that will carry to the next generations what we have given them; let's fight and strive to be sources of value.

Por otro lado hablando de valores, son aquellos pensamientos y formas de comportarse que definen a una persona; No obstante esto puede ser positivos o negativos segun sea el caso que haya sido transmitido dentro del hogar.
On the other hand, speaking of values, they are those thoughts and ways of behaving that define a person; however this can be positive or negative depending on the case that has been transmitted within the home.

Entre los valores positivos podriamos nombrar el amor, la gratitud, la honestidad , la bondad, entre otros. Entre los valores negativos podemos encontrar aquellos que pueden proliferar en algunas familias, el egosentrismo, el egoismo, el individualismo,entre otros.
Among the positive values we could name love, gratitude, honesty, kindness, among others. Among the negative values we can find those that can proliferate in some families, egosentrism, selfishness, individualism, among others.

Sin embarguo el dia de hoy Quisiera compartir con esta hermosa comunidad de #motherhood uno de los valores que pienso es uno de los mas importantes que tiene que tener cada persona por no decir el mas importante y es el valor del amor.
Ese amor que como madres debemos reflejar en todo lo que hacemos desde que nos levantamos hasta que nos acostamos, en la forma de preparar el desayuno, el almuerzo y la cena; En cada postre, en cada abrazo, en cada beso, en cada instrucción, en cada regaño, en cada exortacion nunca debe faltar el amor.
However, today I would like to share with this beautiful community of #motherhood one of the values that I think is one of the most important that every person has to have, if not the most important, and that is the value of love. That love that as mothers we must reflect in everything we do from the moment we get up until we go to bed, in the way we prepare breakfast, lunch and dinner; In every dessert, in every hug, in every kiss, in every instruction, in every scolding, in every exhortation love should never be missing.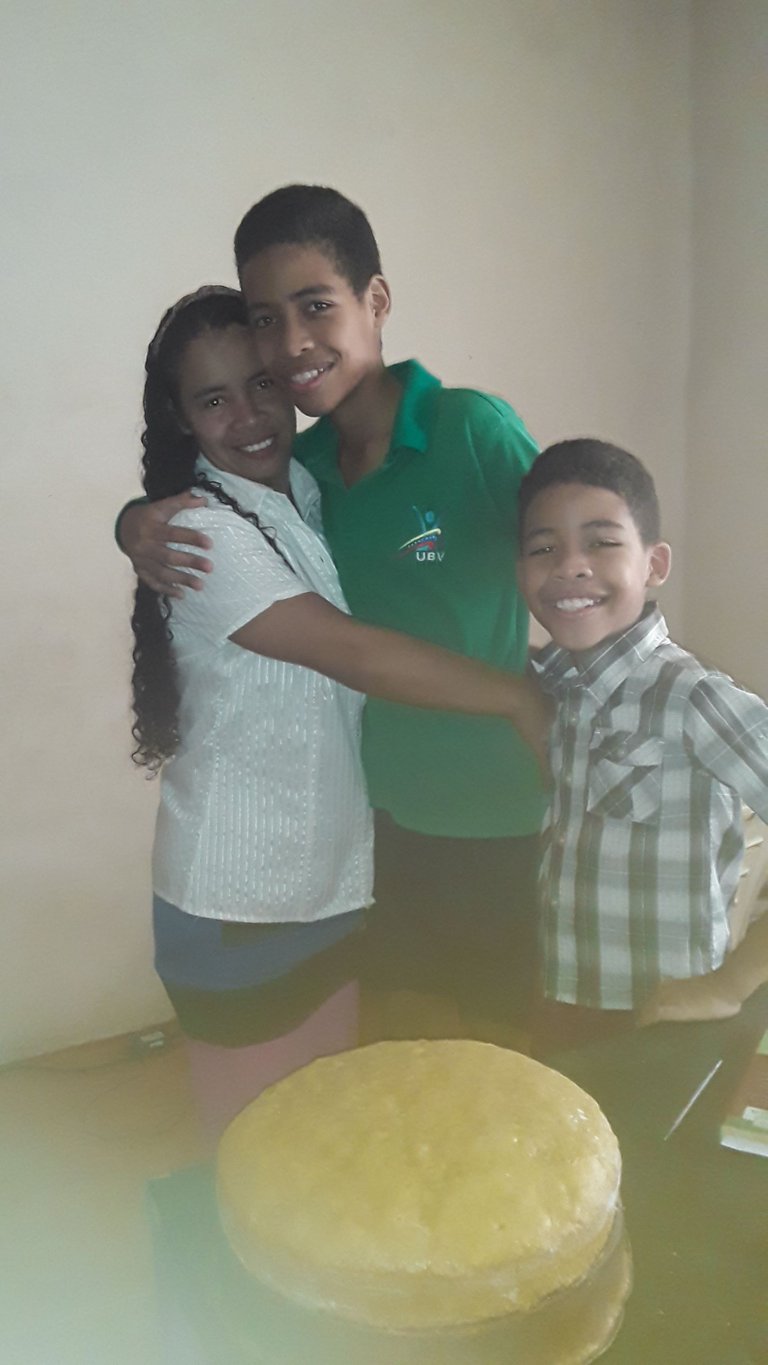 El amor es la fuerza mas poderosa de todo el universo, tiene poder para crear, restaurar, levantar, unir y de inspirar hacia los sueños mas inimaginables, con tal de ver a nuestros seres queridos en las mejores condiciones, por eso creo que una de las cosas que me a traído a esta comunidad de #hive es el amor que siento por mi familia, ya que ellos son los que me motivan y ese valor se los quiero transmitir a todos ellos para que en ningún momento se rindan, ya que el amor todo lo puede y para aquel que hace todo con amor siempre estarán las mejores puestas de este mundo abiertas para su vida.
Love is the most powerful force in the universe, it has the power to create, restore, lift, unite and inspire towards the most unimaginable dreams, as long as we can see our loved ones in the best conditions, so I think one of the things that brought me to this #hive community is the love I feel for my family, because they are the ones that motivate me and I want to transmit that value to all of them so that they never give up, because love can do everything and for those who do everything with love there will always be the best places in this world open for their lives.

Querida mamita de hive que lees este post nunca dejes de fluir este valor que nos debe caracterizar a todas; nuestros hijos deben vernos como ese lugar donde vienen a refrescarse con la mayor fuente de amor que puedan experimentar en sus vidas; pase lo que pase continua amando; Unas de las cosas que te definen como madre, es el amor que tienes, y si hay algo por lo que recordamos a nuestras madres y las tenemos presentes y por siempre las recordaremos es ese valor con la cual todas vienen talladas. Una madres que fomento el amor dentro de su hogar vera hijos que crecen sabiendo amar; ellos demuestran ese mismo amor hacia sus padres, hacia sus hermanos, veras como aman a sus amigos, a sus mascotas y reflejan amor en todo lo que hacen, y eso repercute indudablemente en su calidad de vida y en su felicidad.
Dear hive mommy reading this post never stop flowing this value that should characterize us all; our children should see us as that place where they come to refresh themselves with the greatest source of love they can experience in their lives; no matter what happens continue loving; One of the things that define you as a mother, is the love you have, and if there is something that we remember our mothers and we have them present and will always remember them is that value with which they all come carved. A mother who fosters love within her home will see children who grow up knowing how to love; they show that same love to their parents, to their siblings, you will see how they love their friends, their pets and reflect love in everything they do, and that undoubtedly affects their quality of life and their happiness.

En cambio niños que se criaron en hogares donde su madre tenia falta de amor y no actuó como esa fuente de ese gran valor, formo individuos enemistados con la vida y llenos de odio donde todo les parecía mal y aborrecían a sus semejantes repercutiendo en personas infelices.
_Que triste!¡😢
Por eso; mi amor, sigue fluyendo hasta la ultima gota, entrega todo lo que tienes, tu familia dependen de ese amor y este mundo necesita que cada día mas fomentemos ese valor tan importante, Dios te bendiga.
Pronto continuaremos compartiendo y aprendiendo con ustedes sobre los demas valores.
On the other hand, children who grew up in homes where their mother lacked love and did not act as the source of this great value, formed individuals who were hostile to life and full of hate, where everything seemed wrong to them and they hated their fellow men, resulting in unhappy people. How sad! So; my love, keep flowing until the last drop, give everything you have, your family depends on that love and this world needs that every day we encourage this important value, God bless you. Soon we will continue sharing and learning with you about the other values.
---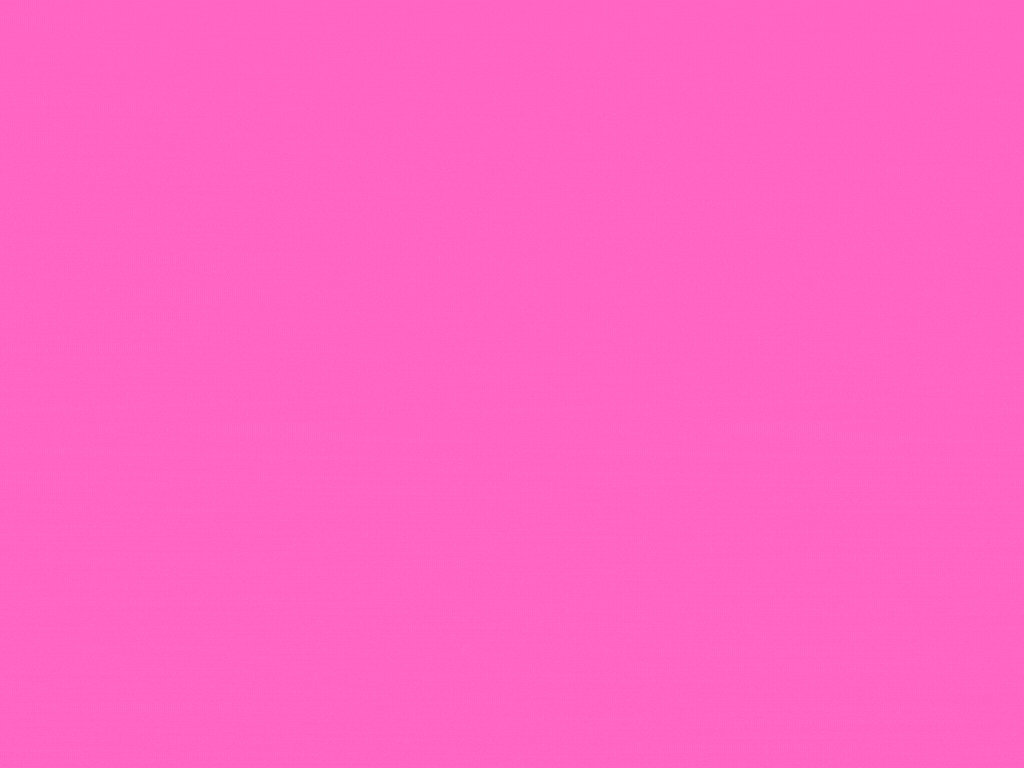 Ediciones de mi autoria hechas en canva
Editions of my authorship made in canva
Traductor utilizado Deepl
Translator used Deepl